Is there someone in your life that you'd like to give a thoughtful present to? What you need is exactly what we have! Whether it's his birthday, a significant date in your relationship, or "just because", we've got some thoughtfully cute gift ideas for boyfriend that'll show how much he means to you. In addition to being lovely, these small presents are also a lot of fun! Check out all of them and Oh Canvas is sure you'll be inspired.
Cute DIY gifts for boyfriend that'll make him totally surprise
1. Date Jar Gift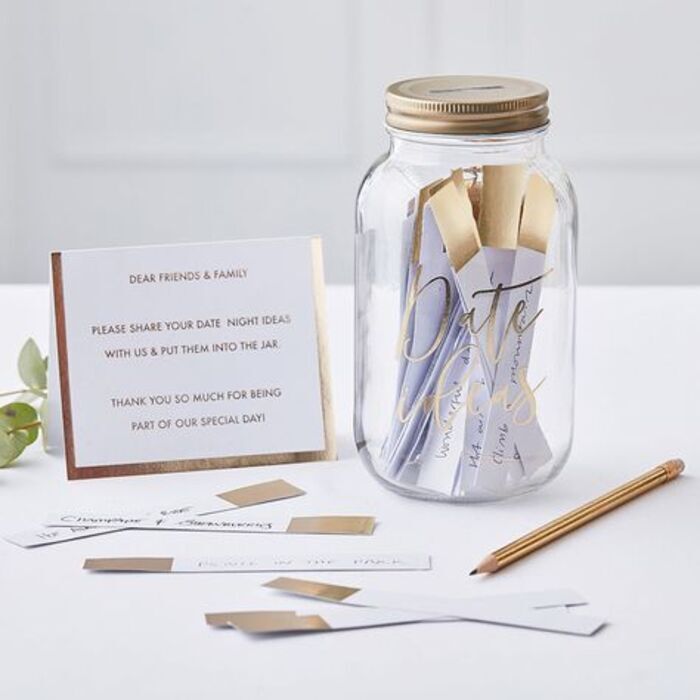 It's hard to come up with date night ideas when you and your boyfriend are together, but this sweet boyfriend gift idea will help! Both you and your lover will love this homemade present! If you're looking for a unique gift for your lover, go no further than this one.
2. Memorable Scrapbook
A handmade scrapbook for him is always a good idea! Making a scrapbook takes a lot of thinking and effort, and it's really appreciated. This is a cute gift for boyfriend if you have the time and energy to put some thought into it.
3. Valentine's Day Gift Box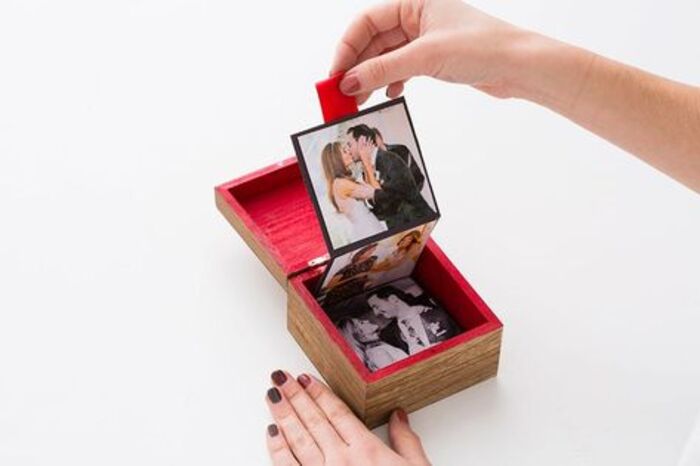 In search of cute DIY gifts for boyfriend that'll bring a smile to his face? This foldable magnetic present box is itself a present. All of the photographs and notes are hand-picked, and there's even a spot for a small gift.
4. Mason Jar Herb Garden
If you're looking for a way to cultivate your own herbs without being too noticeable, try one of these vintage-inspired planters. He'll find them new charming pieces that bring the freshest vibe to his home. If your boyfriend loves gardening, this small gift is sure to win his heart.
5. Love Coupons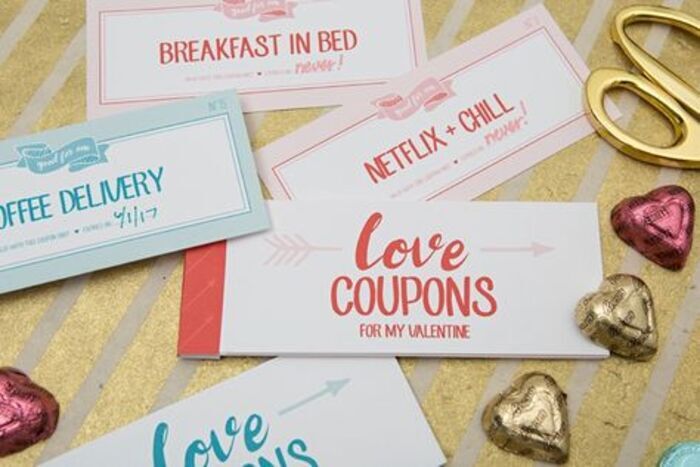 It's easy to make a homemade gift for your boyfriend with love coupons. Valentine's Day is a great time to present these as unique and cute gift ideas for boyfriend. Taking the garbage out or having a romantic massage can be included. These can be printed out and used right away, or you can design your own.
6. Holiday Memory Box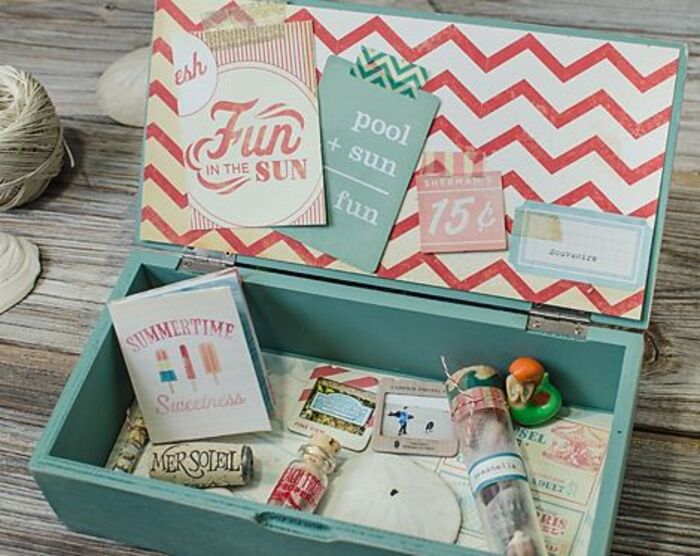 Make a trip memory box if you and your boyfriend like to travel and he'll love it! It's possible to personalize this present with photos, souvenirs, and other remains from your trips. Put a photo of your choice on the box's front, and include some cards with travel-related themes.
7. Personalized Leather Keychain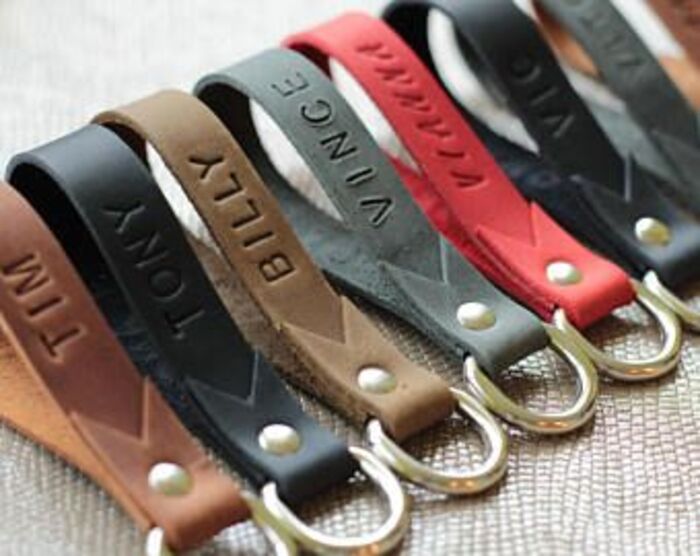 This leather keychain is a great new relationship gift idea because it's personal without looking like you tried too hard. This affordable, do-it-yourself gift is readily made using a leather punching kit for beginners.
8. Handmade Coasters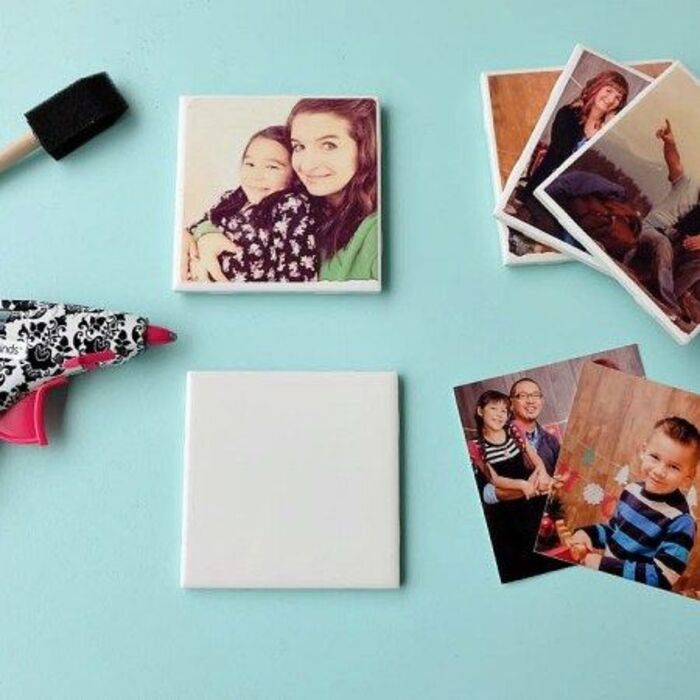 For the sentimental men in your life, these simple, heartfelt, and cute birthday gifts for boyfriend are sure to please. Who says you need an excuse to indulge him? Give him this as a token of your affection simply because you care.
9. Pre-scheduled Date Nights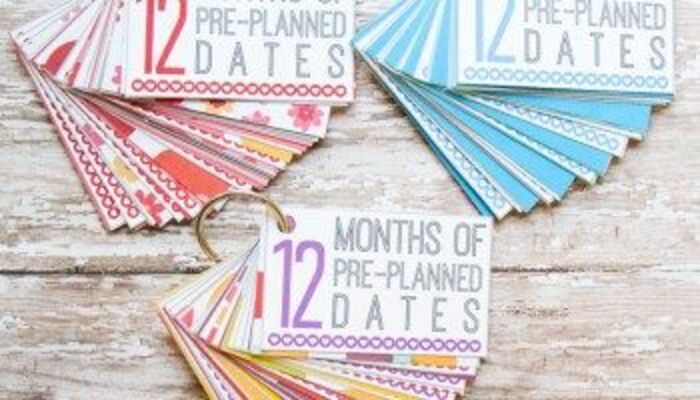 Life can get hectic for anyone, regardless of age or current circumstances. These pre-scheduled date nights are a great way to make time for each other. An easy craft project that can be put together in a matter of minutes!
10. Xbox Controller Pillow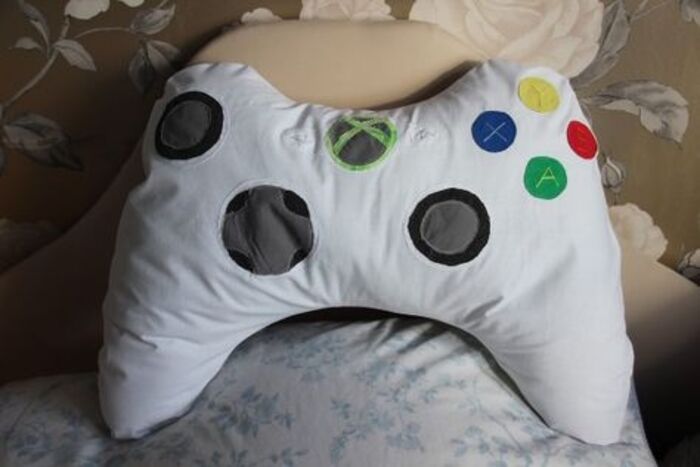 Cute DIY gifts for boyfriend who is a gamer will never go unnoticed. To help him get through the latest Xbox game, this pillow is the perfect accessory. Whether you're out of town or he's spending a lot of time gaming, this is the perfect present to keep him warm.
11. Valentine's Day Mug
This is a great gift idea for your guy even if you don't have any artistic ability. A ceramic mug and oil-based markers are all you'll need for this project. Stencils are a great way to quickly and easily make unique graphics.
>>> Read more: Top 35 Unbeatable Gifts For Boyfriend's Dad That He'll Adore
Cute gift ideas for boyfriend: Personalized pieces
12. Custom Bottle Opener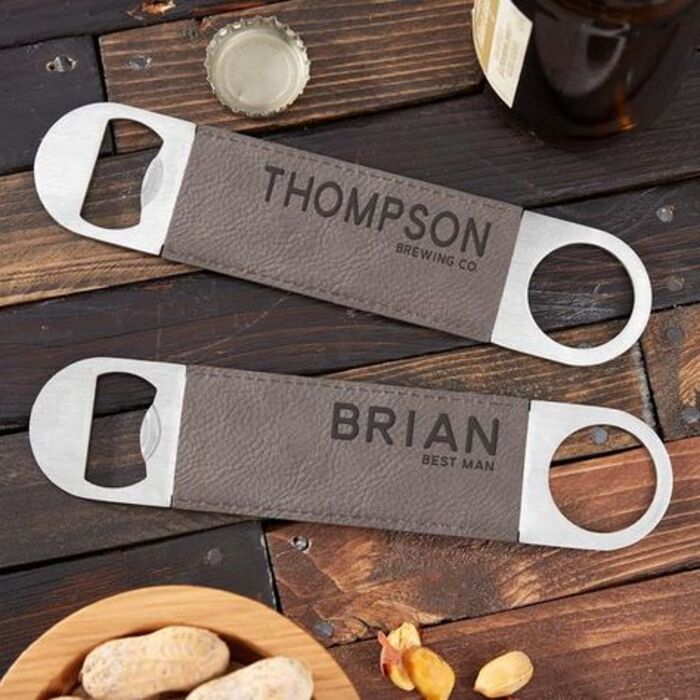 When it comes to inexpensive stocking stuffers that are actually helpful and meaningful, this bottle opener is a perfect fit. Adding names or special dates is an option. This gift makes it easier for him to open a cold one whenever the mood strikes.
13. Etched Whiskey Glasses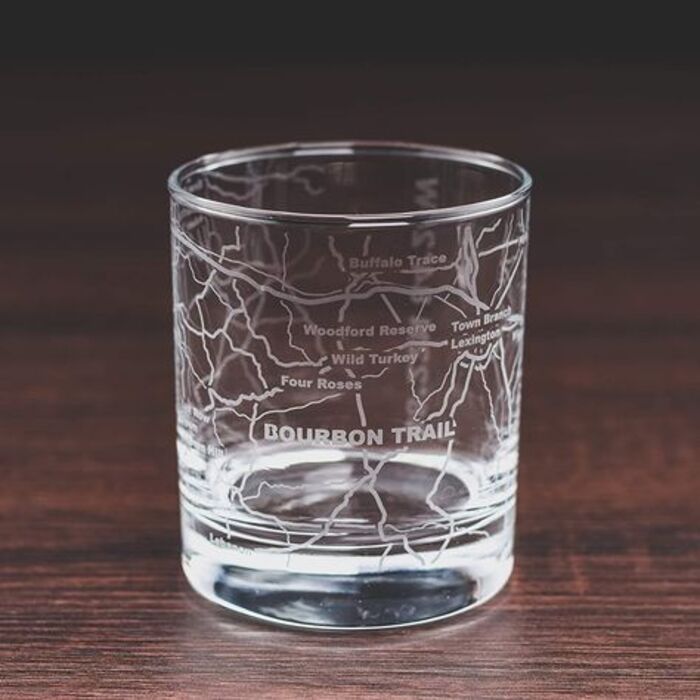 Personalized pieces are always stunning cute gift ideas for boyfriend. Engraved glasses in the shape of city maps will transform your boyfriend's flat or house into his new favorite hangout. You can choose from a wide range of destinations, like Los Angeles, New Orleans, and more, so you can commemorate the places where he grew up, attended college, and more.
14. Personalized Photo Canvas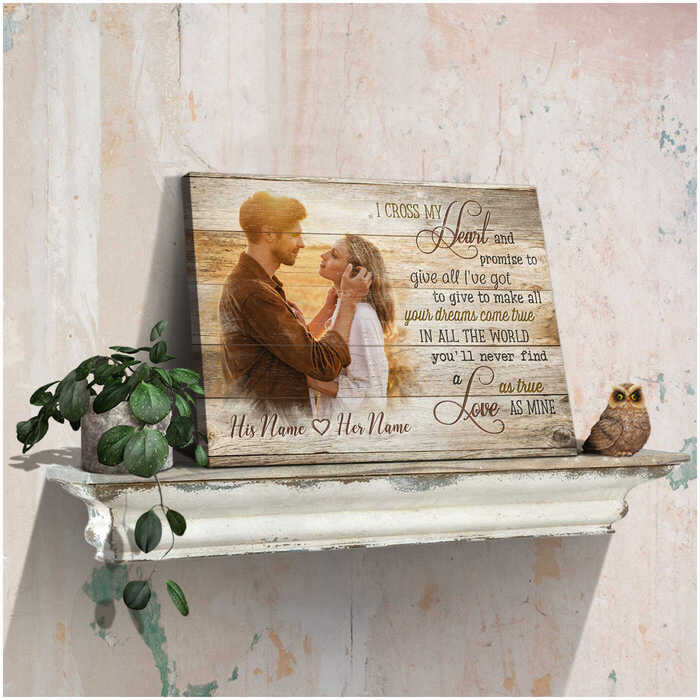 When you're stumped on how to surprise your partner on his birthday, this photo canvas got you covered. This romantic and heartfelt personalized gift for boyfriend is something that he'll treasure for years to come.
15. Engraved Dopp Kit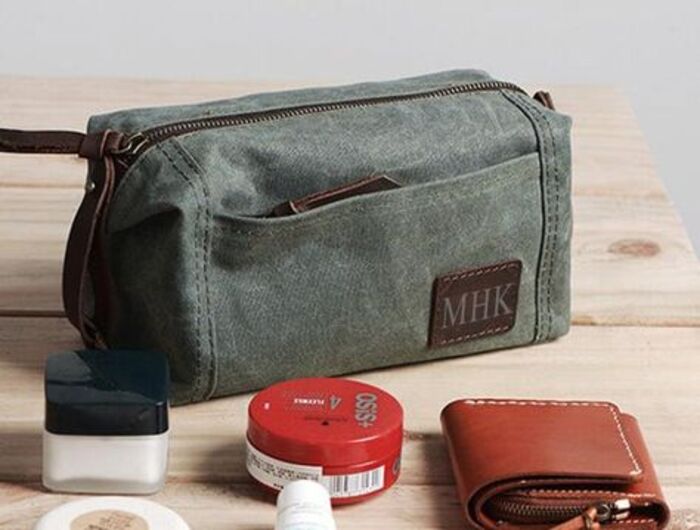 Whenever he needs a place to store his toiletries, charging cords, or any other daily requirements, get your lover this handy travel kit. This Dopp kit is composed of both canvas and superior leather, and its unobtrusive handle allows him to actually carry it wherever he goes.
16. Scratch-off Poster for 100 Films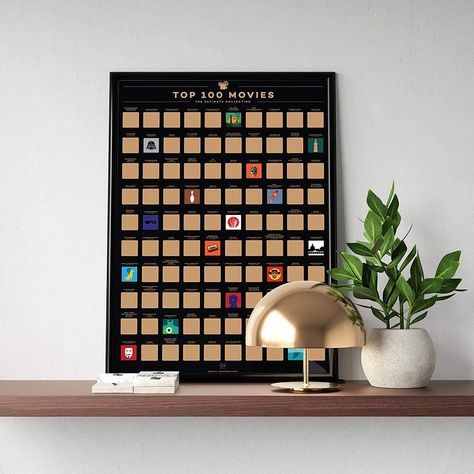 Is it difficult for you to find anything to watch with your partner? With this whimsical scratch-off poster, you'll no longer take time searching for romantic or comedy movies for a date night. This poster is one of the cute gifts for boyfriend that'll make him beam with joy.
17. Wooden Docking Station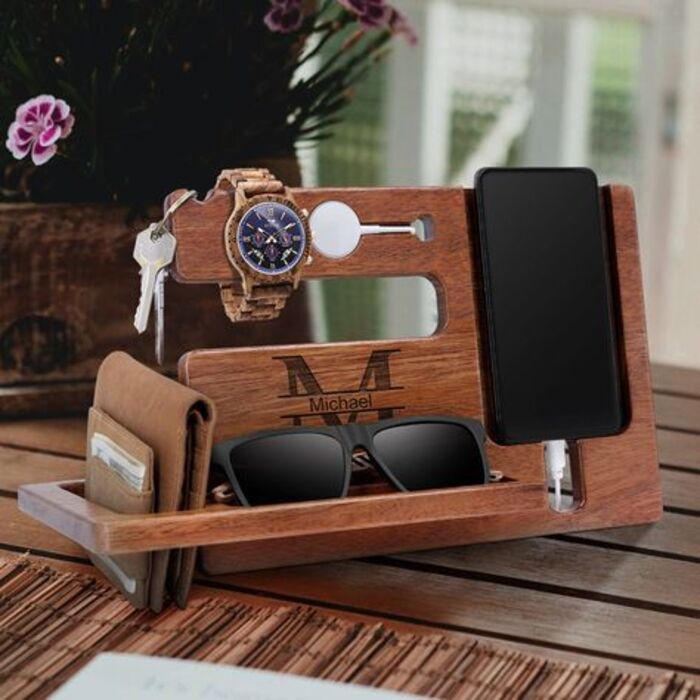 From smartphones to Apple watches, he'll have a place to put them whether he leaves them at your house or takes them back with him when he returns home. Personalized with his name to initials, this wooden docking station will earn itself a place of honor on his nightstand.
18. Personalized Map Puzzle
In addition to providing hours of entertainment, the jigsaw puzzle pieces indicate a special location that means a lot to you and him (the place where you first met or where you're living now. This unique present tends to bring quality time together that you always wish for.
19. Personalized Initial Wallet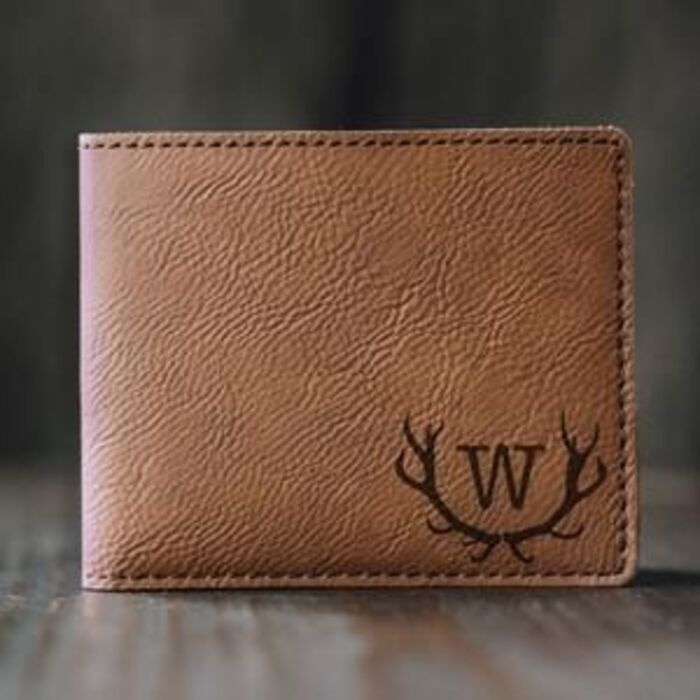 Looking for small cute gifts for boyfriend that he'll proud to receive? For good reason, a personalized wallet is a popular present. A custom message can be added inside this card, which is available in a range of colors and monogram styles.
20. Personalized Overnight Bag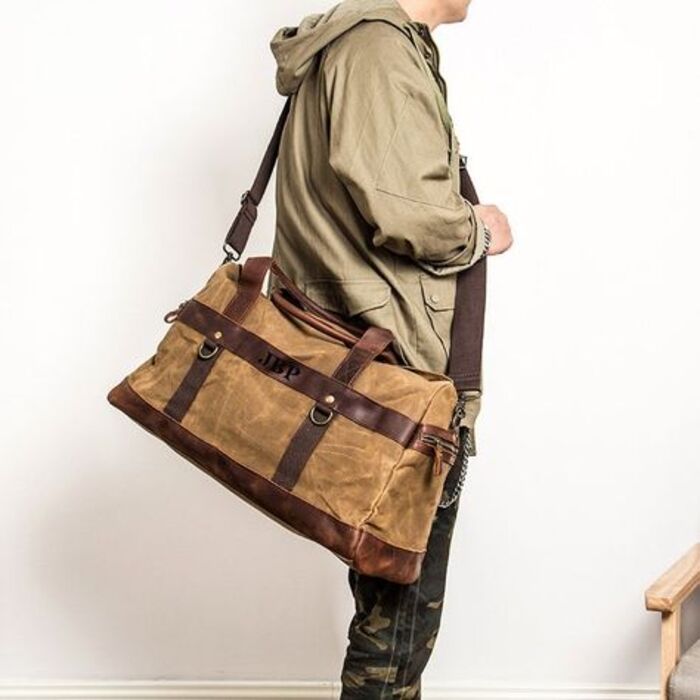 If he's going to be spending a lot of time at your place, get him something useful and fashionable to carry his belongings about in. With a fashionable design, he'll love having it whenever planning a weekend trip with you.
21. Custom Cereal Spoon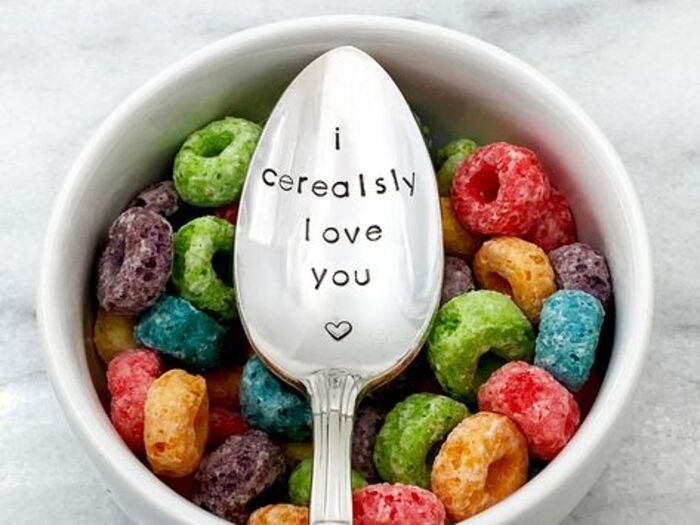 This charming and funny gift may be a modest mark of appreciation, but it reminds us a lot of the cardboard cutout cards you used to send your classmates. Of course, no one can deny their fondness for a decent bowl of cereal. And this spoon is something that brings delight.
22. "Where Our Love Story Began" Print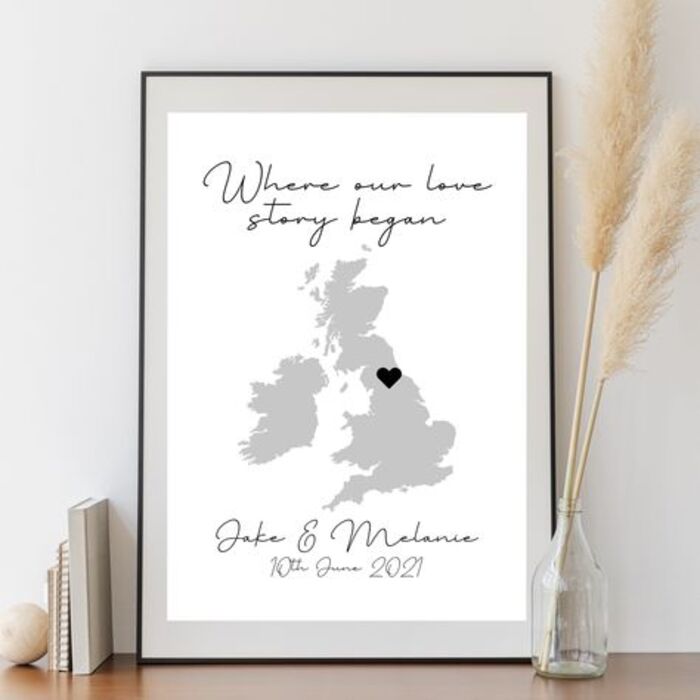 When it comes to cute birthday gifts for boyfriend, prints engraved with your names, the day you met, and the location where the romance transpired are a sweet keepsake. This heartfelt "Where our love story began" artwork will add a romantic touch to his living space. Especially, you can use it as a gift for the boyfriend who has everything.
23. Custom Mug Sets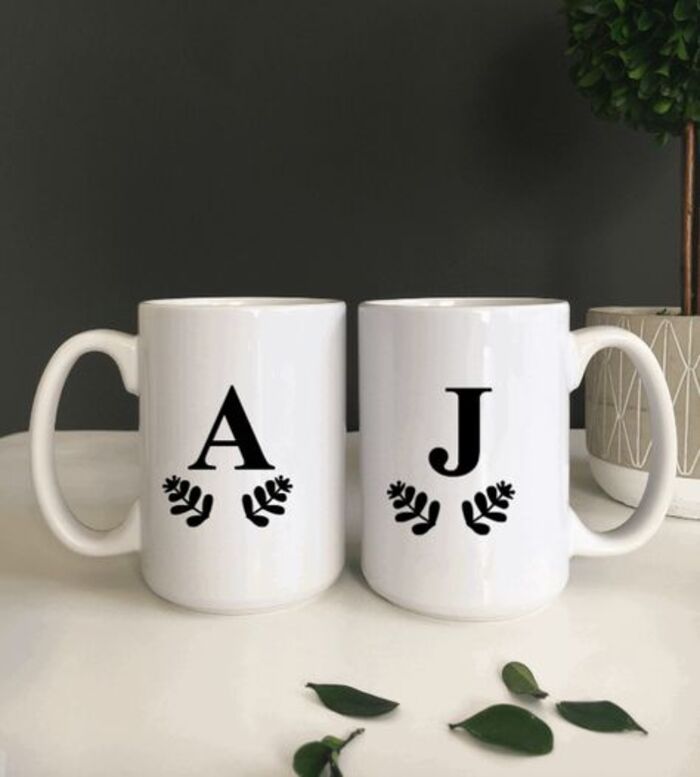 To celebrate your first Valentine's Day together, why not cook him a hearty breakfast, complete with coffee presented in these adorable mugs? Opt for two of them so that both of you will think of each other wherever sipping tea or coffee.
24. Adorable Rustic Canvas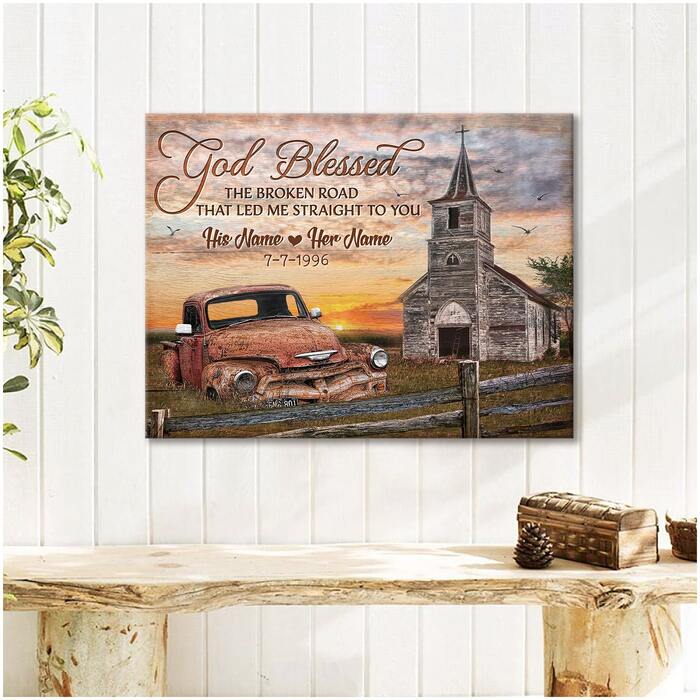 A rustic canvas plays its best in bringing romance and preserving memories. Especially, with your personal touch, it tends to be a focal point in his room or wherever he hangs it.
>>> Read more: 30+ Gift For Long Distance Boyfriend Ideas (2022 Gift Guide)
Cute and thoughtful gifts for boyfriend
25. Kubb Game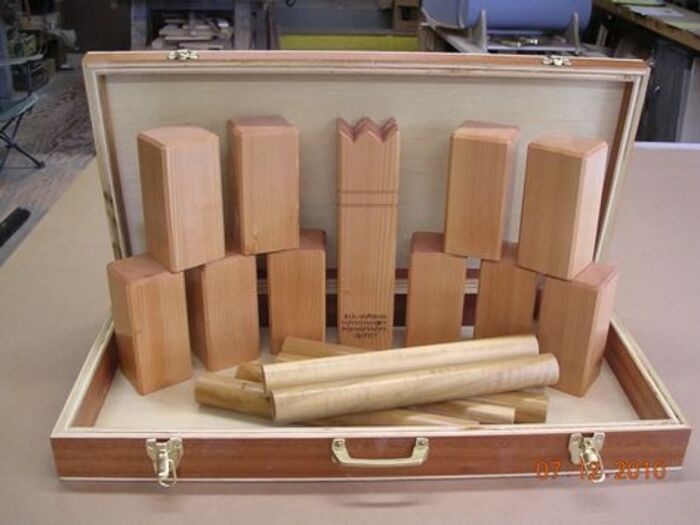 This relaxing game is going to be his new go-to for beach visits and outdoor gatherings alike. Tossing these around with his friends will be just as fun as playing cornhole, but with a little more strategy (beers in hand, of course).
26. Brew Coffee Maker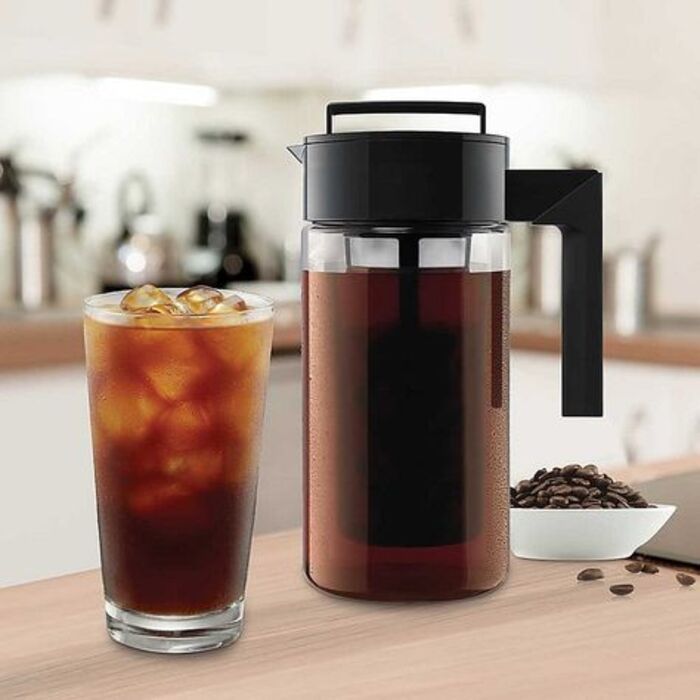 Cold brew coffee makers are excellent cute gift ideas for boyfriend who likes their java cold. Due to its simple infuser design, it produces batches of cold brew or iced coffee. If you give it to your partner, he'll always be able to enjoy a cold cup of his favorite beverage.
27. MasterClass Subscription
An annual subscription to MasterClass allows him to learn from the finest in whatever field he chooses, whether it's cooking, music, art, or sports. While working with Yotam Ottolenghi or Timbaland, he can learn how to mix beats and layer recordings. This is the ideal present for the kind of guy that is constantly eager to learn new things.
28. Airbnb Gift Card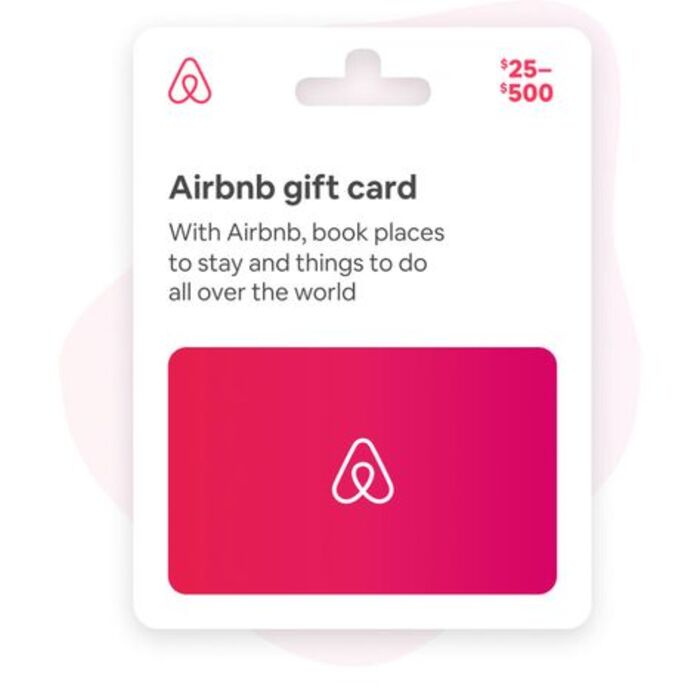 An Airbnb gift card lets you stay anywhere in the United States or across the world, which is a great way to get you and your significant other excited about your next vacation together. Plan a lavish staycation in your local city, or jet off to exotic locations around the world.
29. Collapsible Umbrella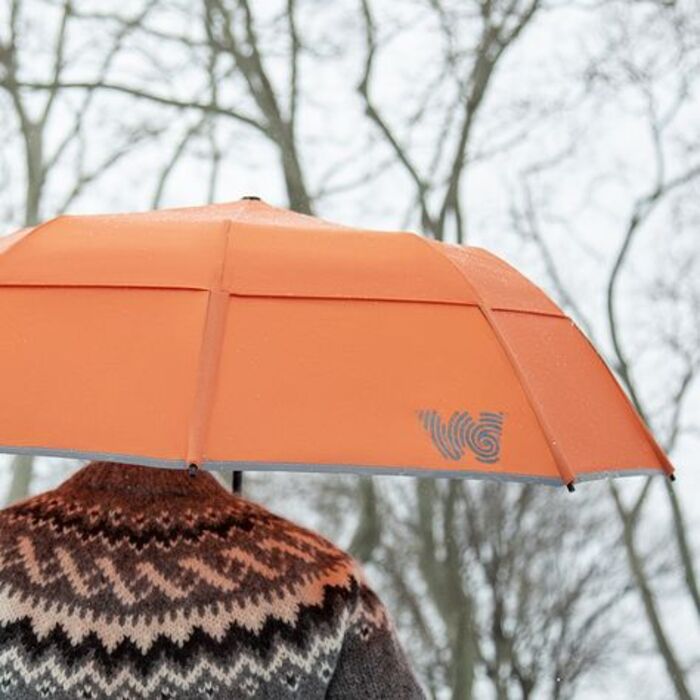 Assemble a tougher-than-usual umbrella for your boyfriend! Teflon-coated material keeps water out, while the umbrella expands wide to cover him or both of you if you're close enough. Practical and cute gifts for boyfriend like this umbrella will make him think of you every time he uses it, even if it isn't the most extravagant.
30. Game of Scythe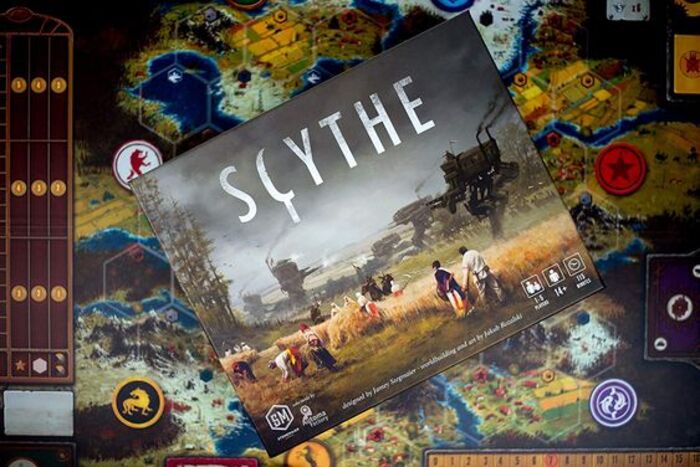 You should get this one for him if he is a lover of Settlers of Catan, Terraforming Mars, or Ticket to Ride. Players take on the roles of both explorers and defenders in this strategy-based, immersive game that blends Risk and Catan. Once he gets the hang of this game, you can expect him to ask you to play with him for weeks to come.
31. Google's Nest Audio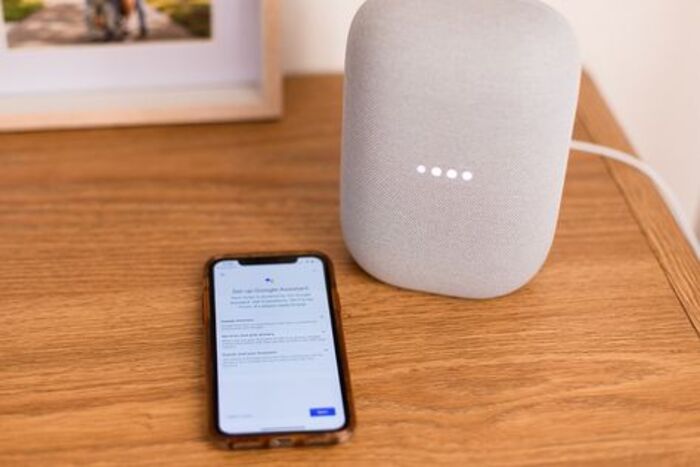 Try this present for audiophiles and smart home enthusiasts alike. If you're searching for a device that looks and sounds like something from a much larger gadget, Google's latest speaker is for you. It has Google Assistant built-in, so he can ask for his favorite tunes (as well as the weather, news, and more) with a simple voice command.
32. Sandwiches Maker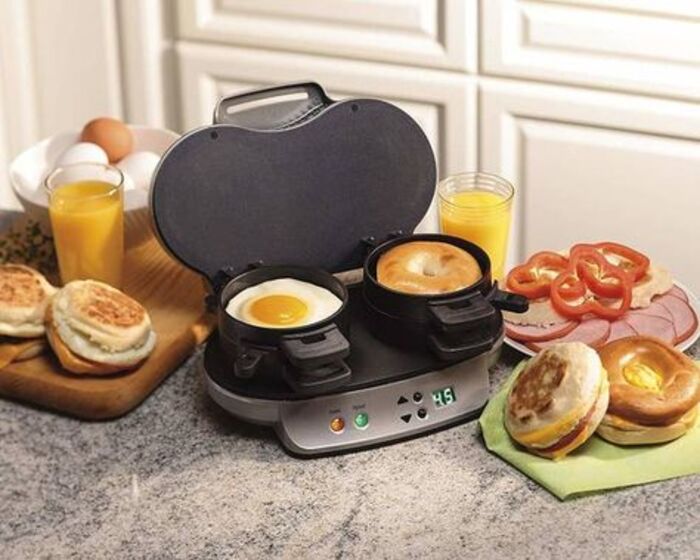 On the hunt for thoughtful and cute anniversary gifts for boyfriend? This breakfast sandwich maker is sure to please any foodie who enjoys a hearty start to the day. Each sandwich takes just five minutes to cook, and you can use any combination of ingredients to create a tasty breakfast treat right in your own kitchen.
33. Sexy Truth or Dare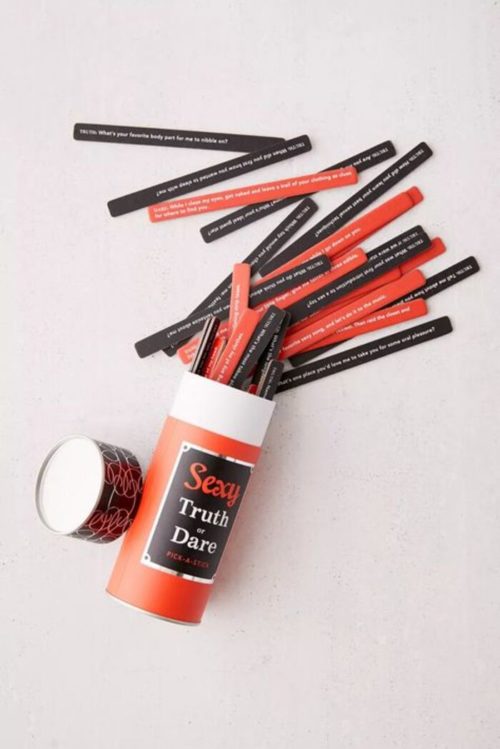 If you're looking for something cute yet naughty to give your partner on his birthday, this is it. After-dark sex games require participants to answer explicit questions, including removing the other person's garments without using their hands or revealing one of their most shocking sexual desires.
34. Wooden AirPods Case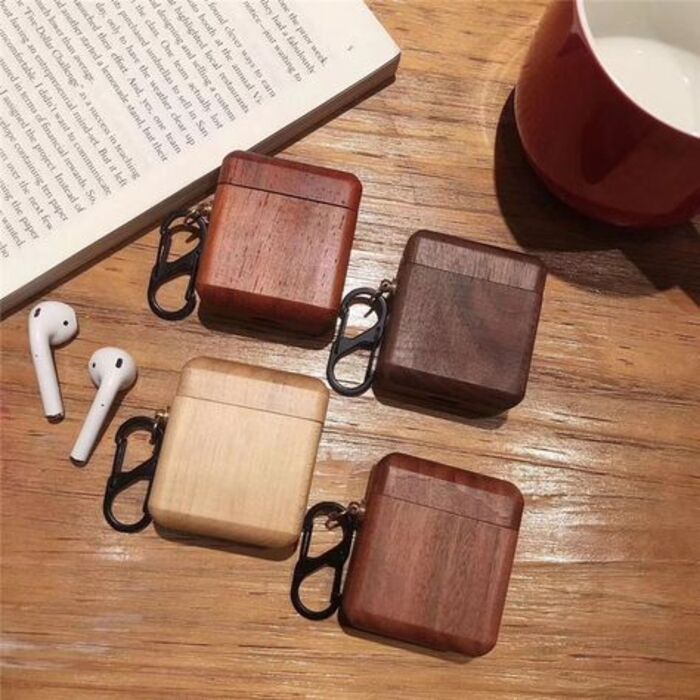 His AirPods will be well preserved in this stylish hardwood case with an exquisite leather interior. Once he's received it, he'll appreciate your lovely and thoughtful gesture a lot.
35. Wine Subscription Service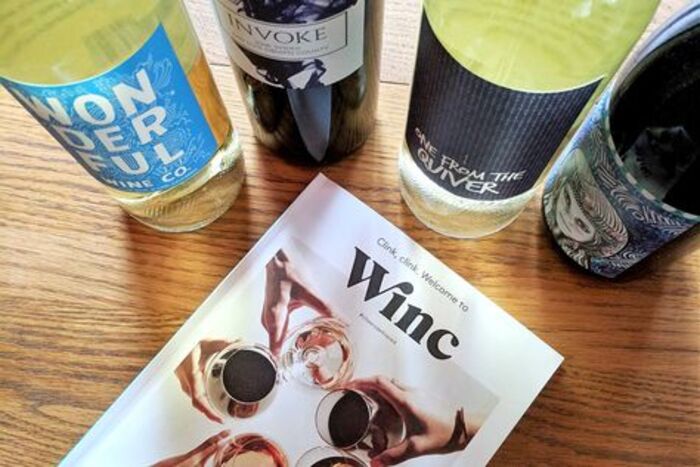 Wine subscriptions from Winc are delicious and cute presents for boyfriend. They can be brought to your house on a regular basis if you take his quiz. Moreover, he can skip or cancel deliveries whenever he wants.
36. Comfortable Slippers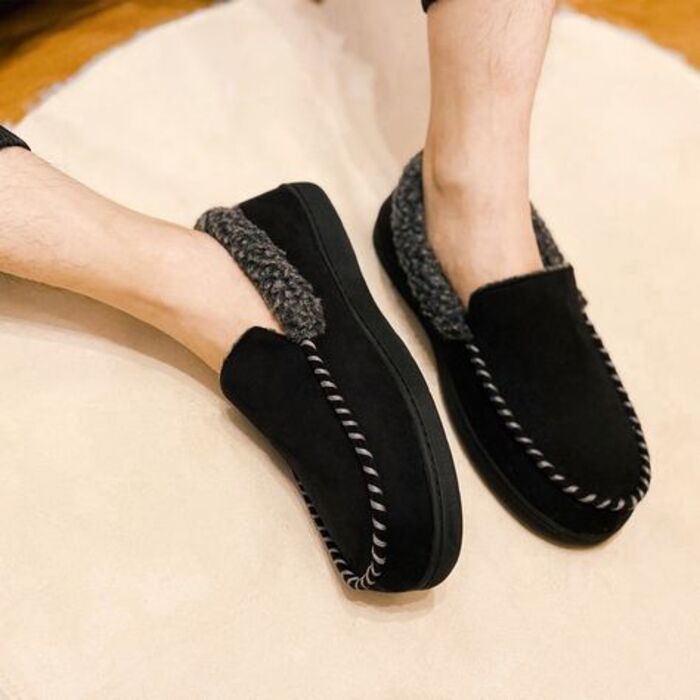 This pair of slippers is sure to bring warmth and comfort to every step that he takes. Two memory foam layers and a massaging arch support layer are included in each pair, which tends to give him the best experience ever.
37. Portable Fire Pit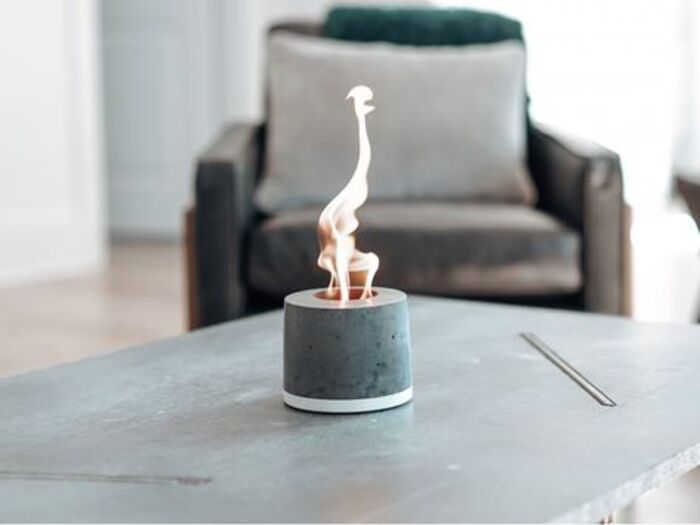 Apartment residents can enjoy a little of the romance of a roaring fire on their first Valentine's Day together with this miniature indoor "fireplace". It's surely a unique and elegant piece of decoration that he might wish to have long ago.
38. Pet Photo Canvas Print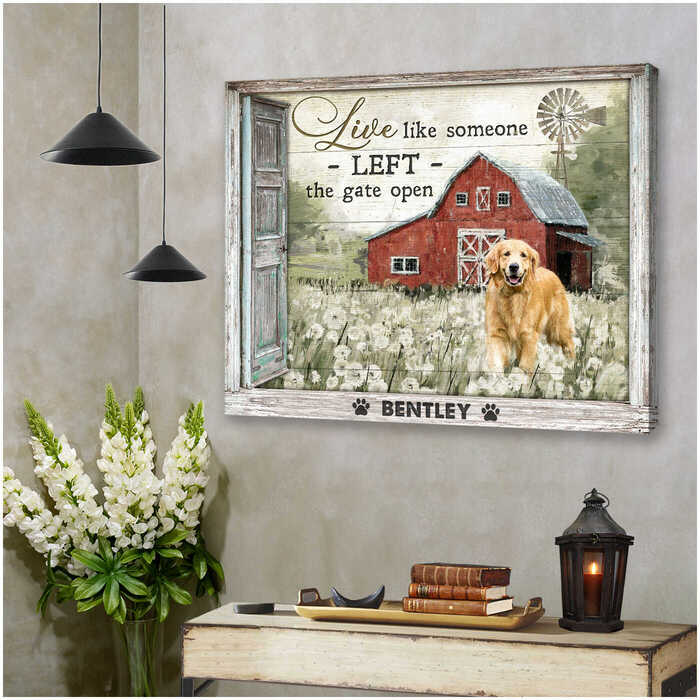 You can never go wrong with an adorable pet photo canvas while searching for cute gifts for boyfriend. He'll beam with joy seeing his pretty fluffy friend appearing on the print. Such a nice way to brighten his day!
39. Bluetooth Record Player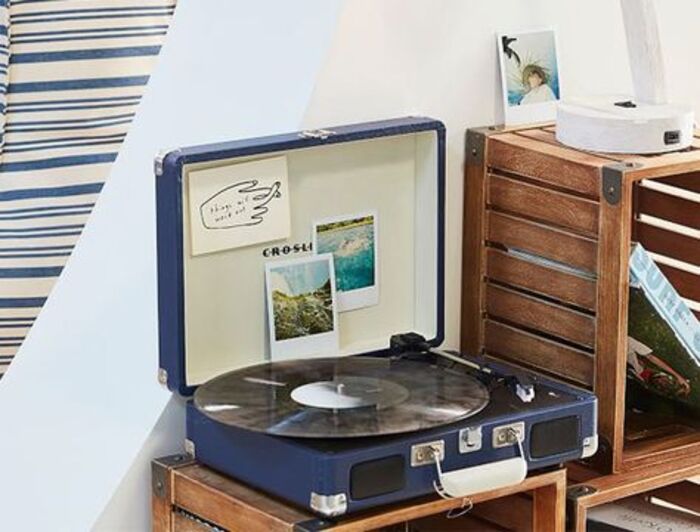 This rustic record player has all the nostalgia and practicality of the originals. He'll love having it as a romantic decorative piece of his home while also listening to his favorite songs. Both of you might also have a sweet dance based on the vibe of this record player.
Recommend reading:
We've all been there when it comes to selecting cute gift ideas for boyfriend, whether it's for Christmas, birthday, or any special occasion and we're here to tell you that the struggle is real. Oh Canvas has put together a list of stunning pieces that we think are both cool, useful, and original for the men in your life. Hope you and him will have a memorable holiday with your amazing present.