Get your buddies something they've been wanting for a while when shopping for the greatest wedding gifts for them. You may even get the newlyweds a humorous, unique gift they didn't even realize they wanted! Finding the ideal gift for their special day is the main objective, regardless of the situation. Oh Canvas has the best wedding gifts for friends to make their big day even more memorable!
40 Best Wedding Gifts For Friends You Should Know
Personalized and Sentimental Wedding Gifts For Best Friend
1. Personalized Couples Clock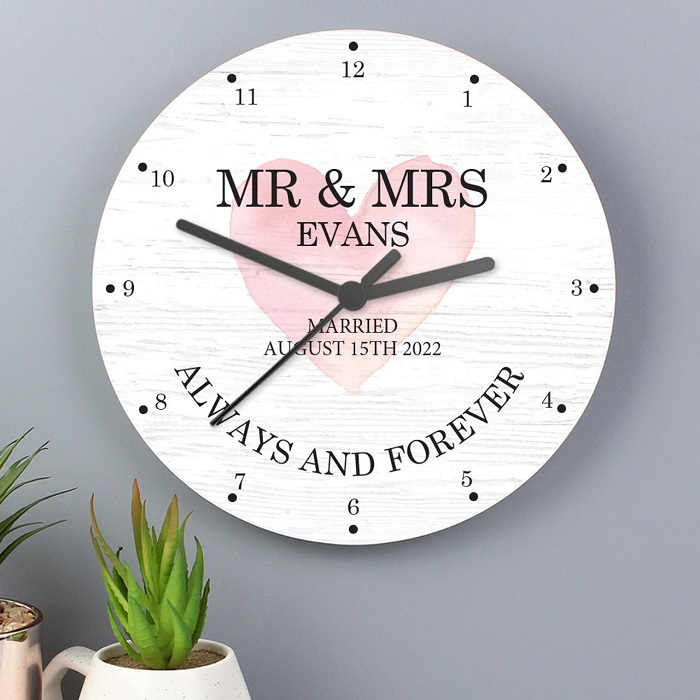 If you're struggling to find the best wedding gifts for friends who already have everything, you've come to the right place! The happy couple will appreciate this lovely and special gift of a hand-crafted couple's clock. It will also look wonderful in their dining area or living room.
2. Customized Photo Pillows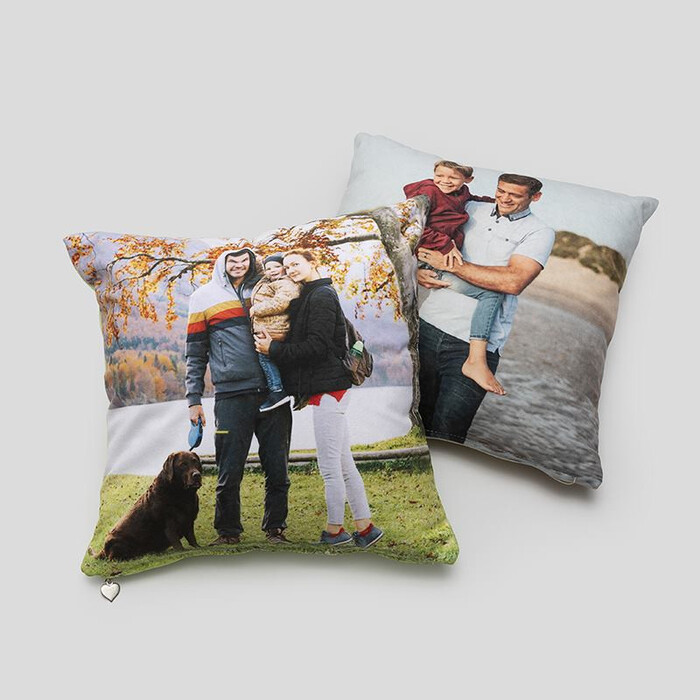 Have you ever noticed that everyone is usually curious about how a married couple met? The greatest wedding gift ever would be this personalized suede pillow if you knew how it all started! What a clever way to take the couple on a trip down memory lane! Your friend will be overjoyed!
3. World Travel Map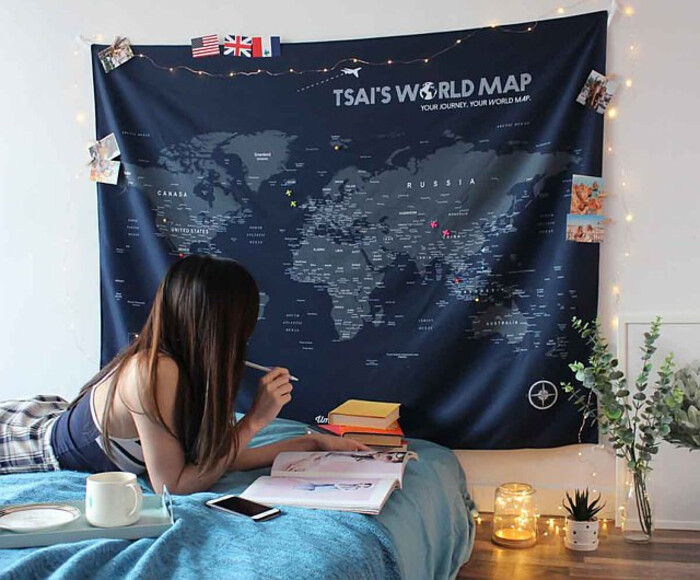 Looking for the ideal wedding present for a traveler? Give world travelers a sweet means of keeping track of their married trips, beginning with the honeymoon. This pushpin map is fashionable, simple, and a fantastic conversation starter. You can create a unique wedding gift for your pals by customizing the size, quote, and color.
4. Picnic Table Wine Carrier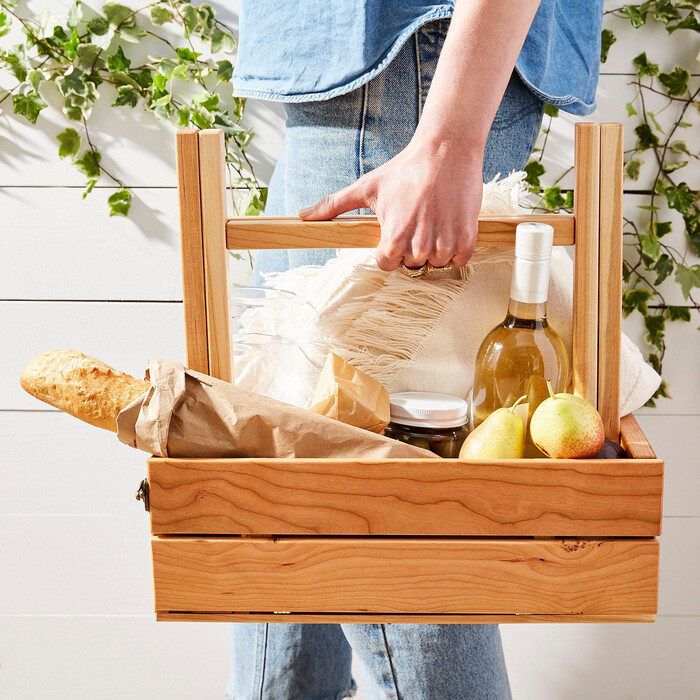 For a few hours, this customized wine carrier for a picnic table is ideal. made out of gorgeous cherry wood. The family name and a notable date are etched on it. It will definitely be a nice wedding gift for your best friend and her future husband.
5. Wine Glasses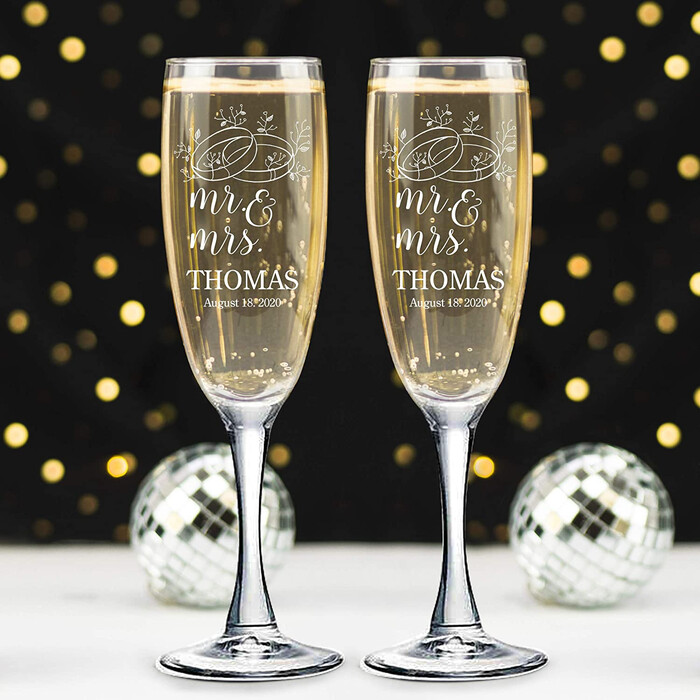 Enjoy married life! Gifting these creative champagne glasses is a fun spin on a traditional present for the happy couple. Each one has a rustic faux bois backdrop with the couple's initials and wedding date. These can be used by the couple to celebrate their love and dedication on upcoming anniversaries. Even better if you give the happy couple this thoughtful wedding present a few weeks before the big day. The glasses can be used as champagne flutes for the wedding.
6. Kitchen Essentials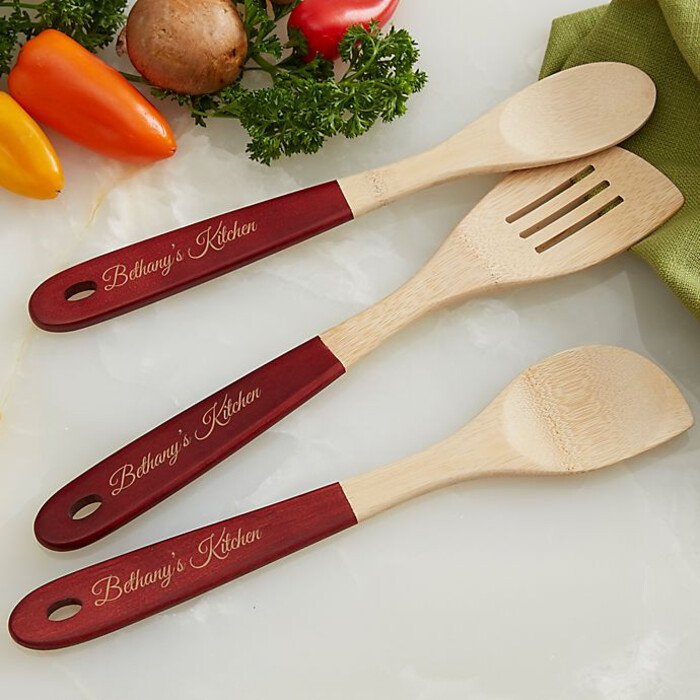 Why don't more individuals register for spices, a necessity for every kitchen? You won't simply be giving the newlyweds a thoughtful wedding present when you offer them this spice set. They'll appreciate the future wedding present suggestion you'll be giving them.
7. Street Sign Canvas Wall Art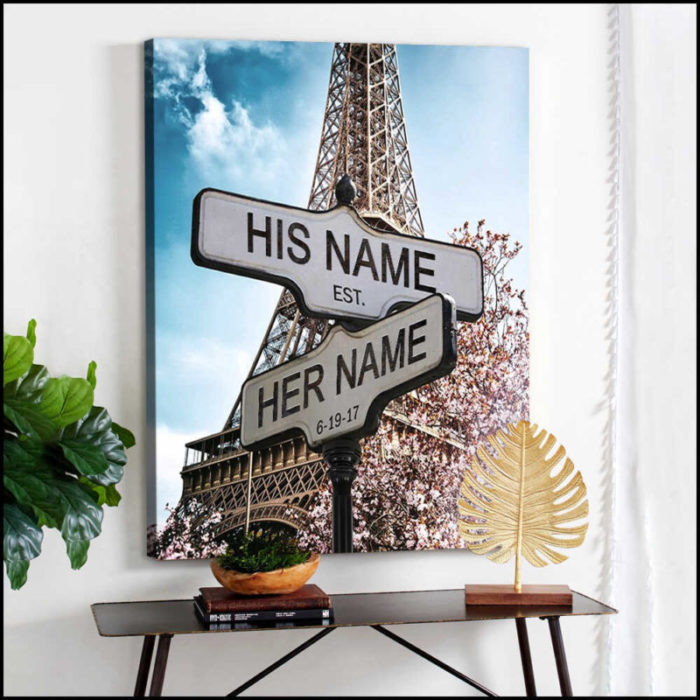 These best wedding gifts for friends will be treasured by both them and their future spouses. It's a significant work of art that is personalized with their last names and two significant dating events. The overlapping street signs serve as a lovely reminder of the moment their paths first converged.
8. Custom Couple Mug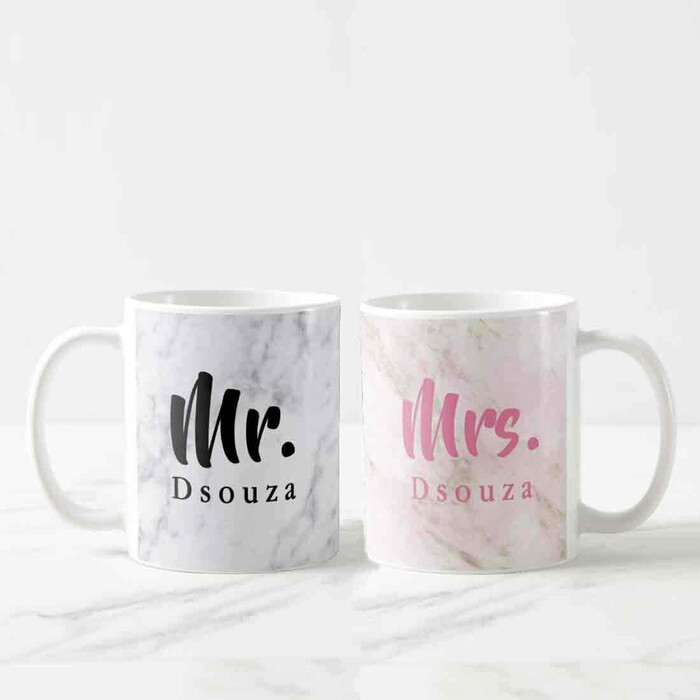 These mugs are the best wedding gifts for friends because of their gorgeous print. The newlyweds will adore them, whether they want steamed tea with honey or a quiet weekend coffee. They both require caffeine, after all!
9. Friendship Ornament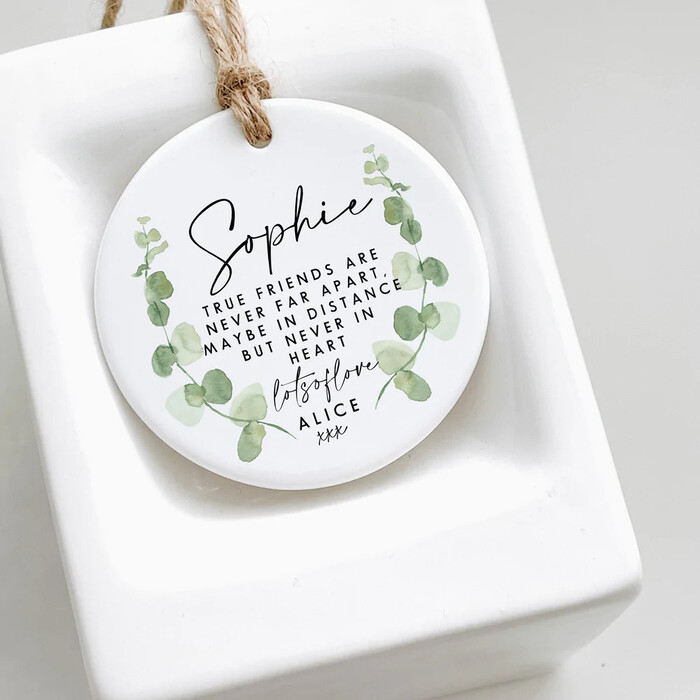 The ideal gift to express your gratitude to your dearest friend is this friendship keepsake decor. They will undoubtedly grin as a result of the tender design and heartfelt wording. This decorative item is made of high-quality acrylic and is long-lasting. It's a terrific option for people who are constantly on the road because it's also simple to bundle and store.
You can convey your friendship with friends with this lovely acrylic present, which will remain forever. It will make the recipients feel loved and cared for. For them as well, it will make a striking house decoration.
10. Custom Key Holder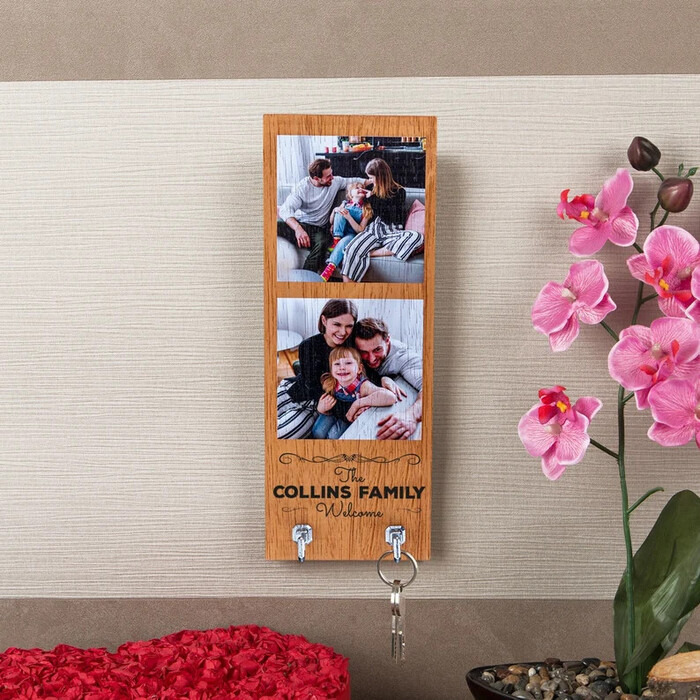 Having items with the family name on them is one of the finest aspects of furnishing a marital home. So give the newlyweds this wonderful key holder that is affordable and personalized with their family name to help them start their married lives together in their houses.
11. He Asked She Said Yes Calendar Canvas Print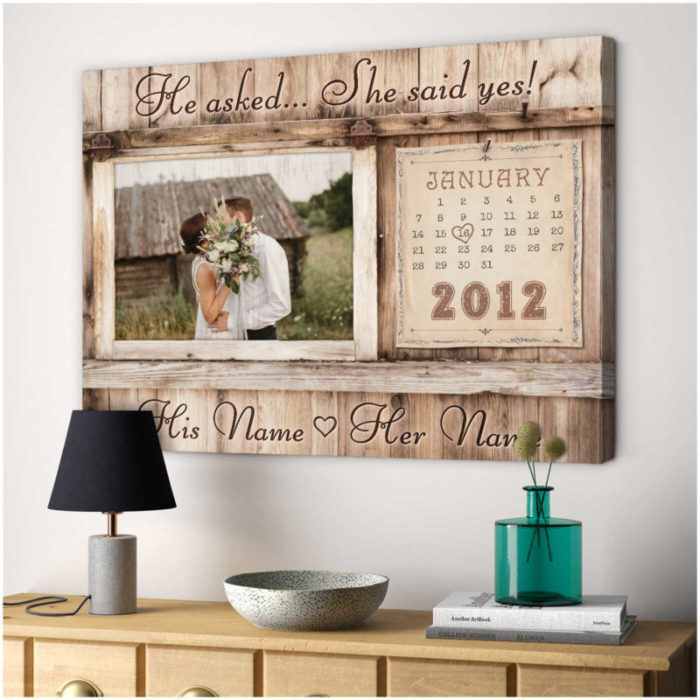 This "he asked, she said yes" calendar canvas print is the ideal present for your closest friend if you want to offer them something sweet and special. It is timeless wall art that will quickly take over as her favorite because it will save all the memories in time. Get it customized based on your needs.
12. Best Friend Ever Succulent Pots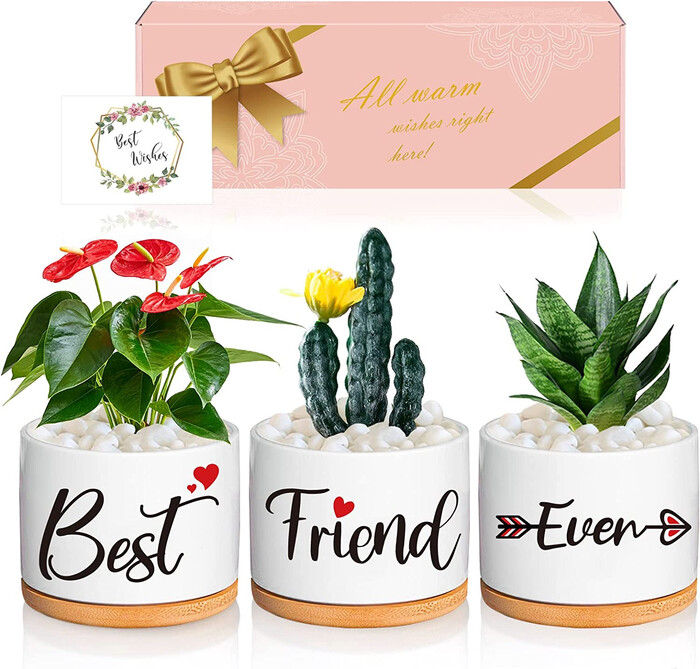 These succulent pots make the best wedding gifts for friends who love plants. It can be used to liven up a room and brighten your day by being displayed on a windowsill, desktop, or shelf in your house, balcony, garden, or office. A quick and easy method to decorate any home beautifully. When your friend opens this chic pink present box and sees the lovely little planter pots, they will feel touched and astonished.
13. Friendship Bracelets
The sentimental message, "No matter where we go, no matter what we do, you'll be there for me, and I'll be there for you," is engraved on the Pinky Promise bracelets. You want to make a promise and convey a message to your pals who are leaving. Your friends will value and treasure the thoughtful bracelet that is packaged in an envelope (which includes a blank card to leave a message).
14. Custom Best Friend Blanket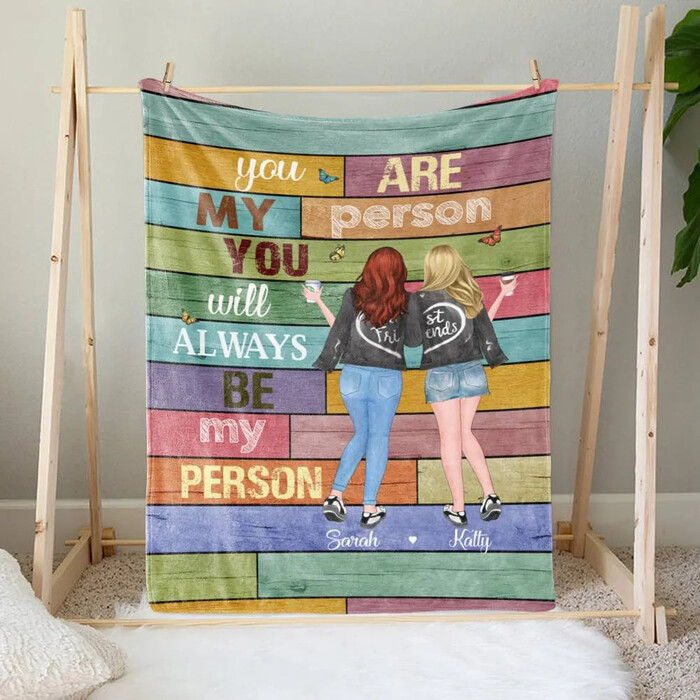 A personalized best friend blanket is a kind present for your bestie. The fleece fabric used to create this personalized friendship blanket is cozy and soft. It is great for both indoor and outdoor use, making it perfect for watching TV in bed or while cuddling on the couch. It is a posh gift that your closest buddy will like because of the superior polyester fabric's softness to the touch.
15. Heart Pocket Hug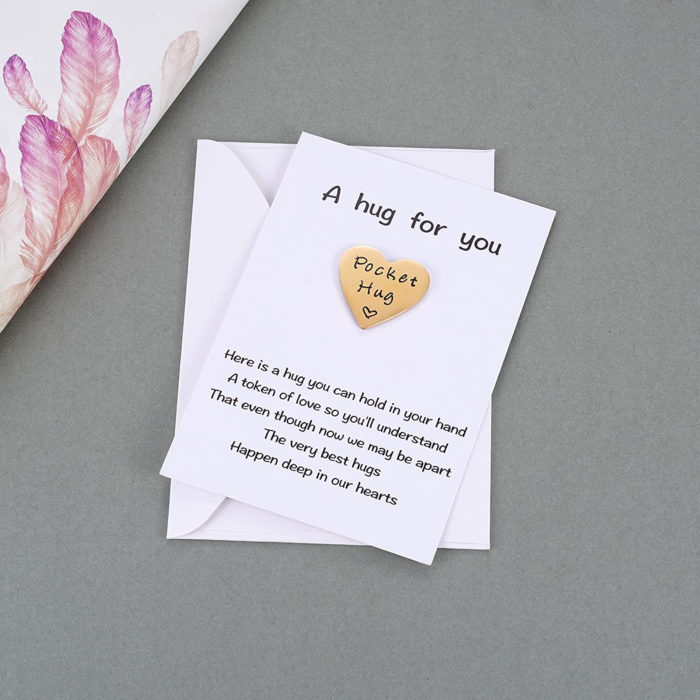 Many people value friendship as a relationship. This keepsake is a lovely token for a friend or family member to carry around in their wallet or purse. Your friend's day will be made brighter by this lovely gift. It means a lot to be able to show one another that we're thinking about them by sending them a tiny gift at this tough time. Because of the uncertain times we live in, these wonderful pocket hug gifts make the perfect pick-me-up for friends you can't see.
16. Jewelry Wooden Music Box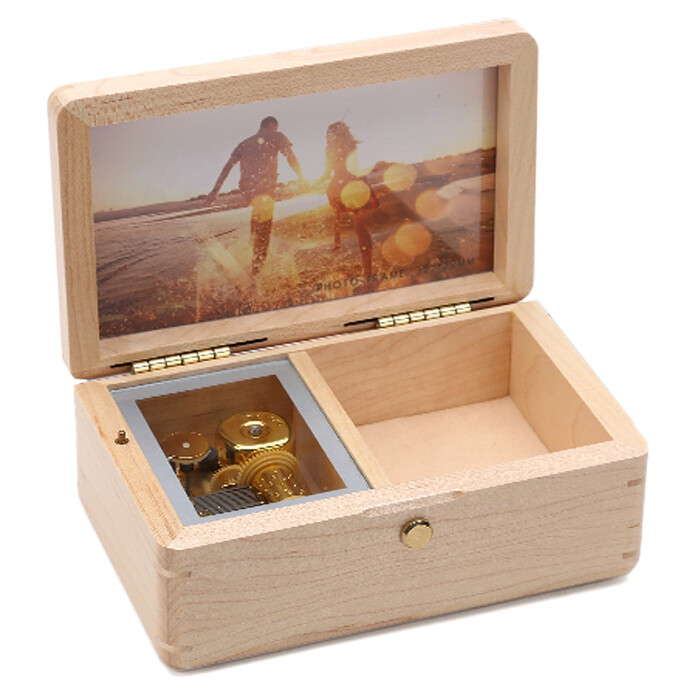 Locket boxes are great for preserving your priceless items and mementos that you can present to your dearest best friends. This locket-and-jute-rope-and-wood music box was made by hand. It also has a working vintage lock with a turn-style key.
The box has a traditional musical mechanism known as a wind-up. Secure treasured mementos with this practical antique turn-key lock design. These music boxes will be the best wedding gifts for friends to help preserve significant moments in their lives, especially ones with you.
17. Couple Shirt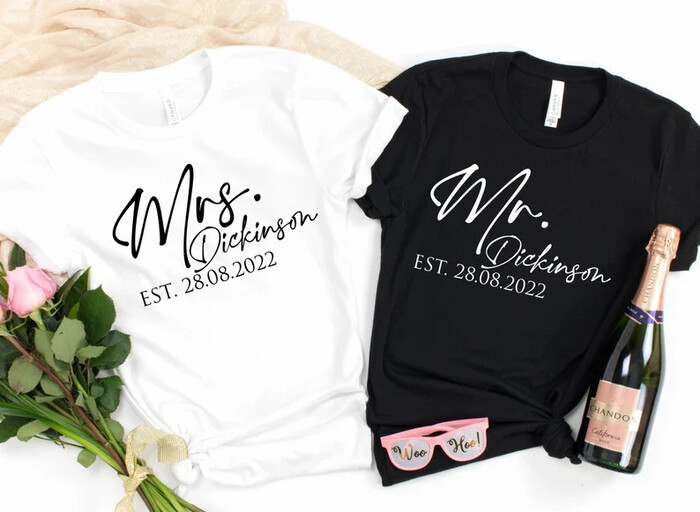 A pair of custom t-shirts would be the perfect present for your best pal. This is a thoughtful and practical present for the couple, as they may use it on their honeymoon and other dates together.
18. Rustic Collage Gallery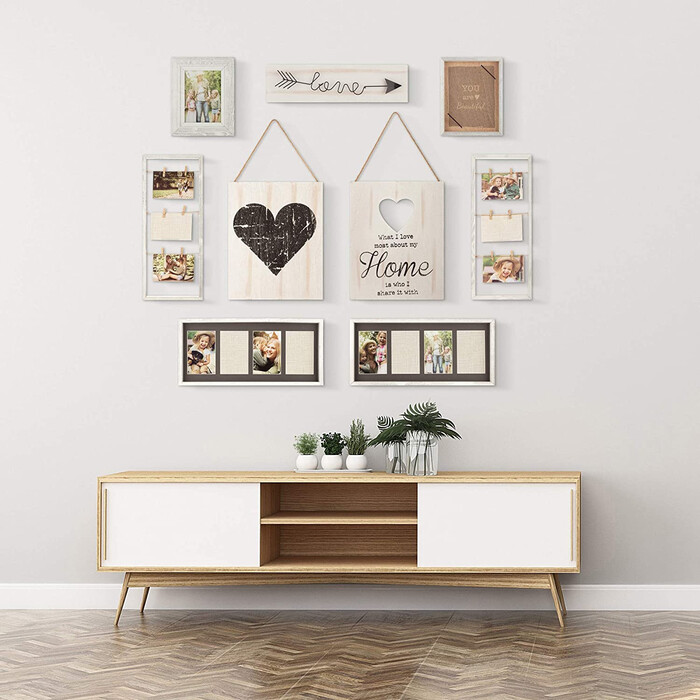 A friend of yours can now proudly display their most treasured photographs in this collage gallery. This collection comes with two farmhouse-style ornamental "HOME" and "LOVE" pieces, two string clip frames for three-inch photographs, two laminated four-photo frames, and more. This package is the perfect wedding gift for someone who likes to take pictures and put them on display.
19. Personalized Wine Cork Keeper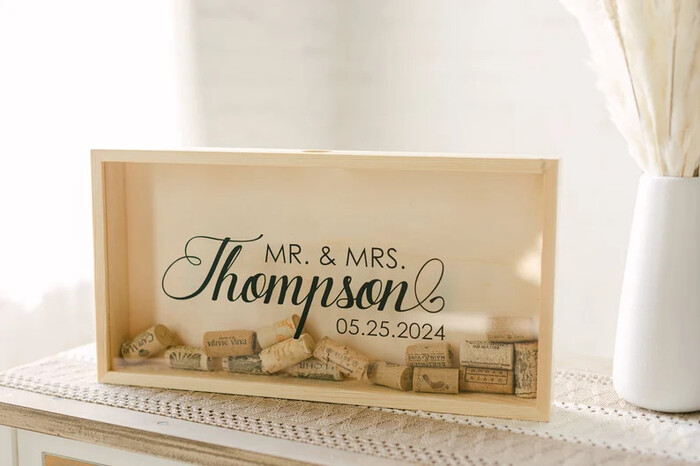 What happens when your best buddy gets married? Of course, give them a classy wine cork holder! This rustic yet elegant customizable keeper is the perfect gift for a couple whose parties always include at least a few bottles of wine. Every time a wine bottle is opened to mark a big event in their marriage, the keeper will help them make a keepsake out of the cork.
20. Canvas Wall Art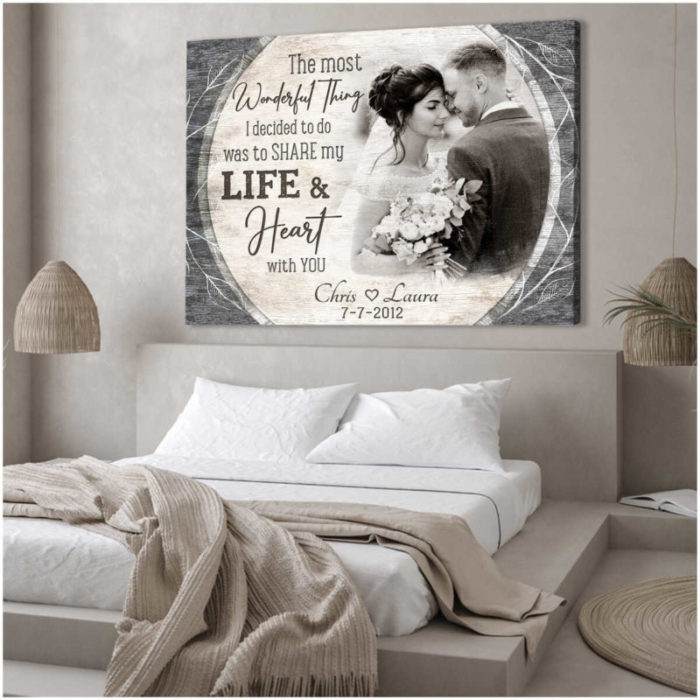 You can be reminded of all the wonderful experiences you've had by looking at this best buddy picture frame. Despite being separated, you will never forget each other. True friends are your motivation to advance, just as stars shine continuously in the sky. These photo frames of your best buddy can also be given to friends as the best personalized wedding gifts for friends.
21. Personalized Kitchen Towel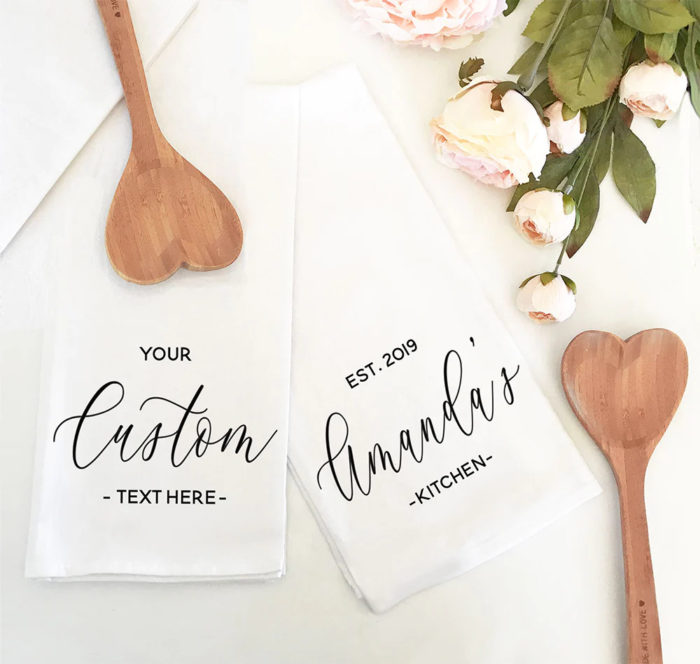 You can prepare your friends for a happy marriage by giving them these personalized kitchen sets as the best wedding gifts for friends. Their kitchen will be the cutest room in the house with an oven glove, tea towel, and pot holder.
22. Chess Set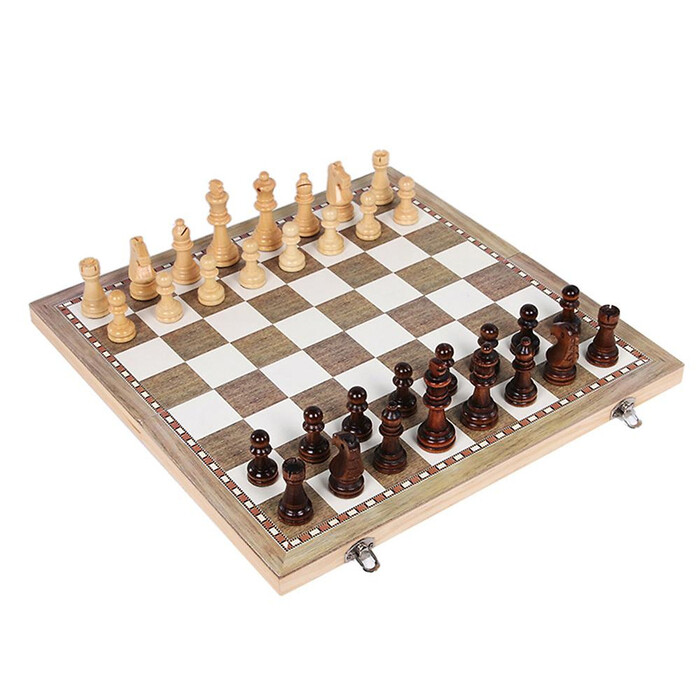 The artistic design of this classy chess set provides a practical purpose in addition to being purely decorative. The pieces won't fall off the board even if you move them or accidentally bump into them. Definitely a talking point. This amusing wedding present is made of strong, lightweight wood that will add a touch of nature to its interior decor.
>>> You can also read: 36 Awesome Gifts For Honeymooners That They Will Adore
Comfy and Relaxation Gifts For Friends
23. Cotton Bed Sheets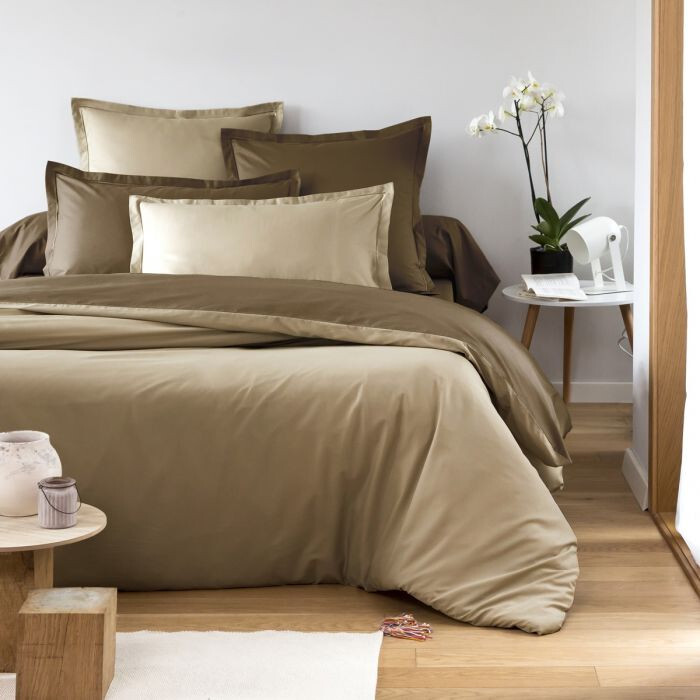 What should you get for friends that have everything as wedding presents? Why not gift some cottony sweetness to your best friend and their soul mate? Go large with comfortable bedding because they probably won't ever purchase themselves luxury sheets.
24. Shadows Kit Date Night Paint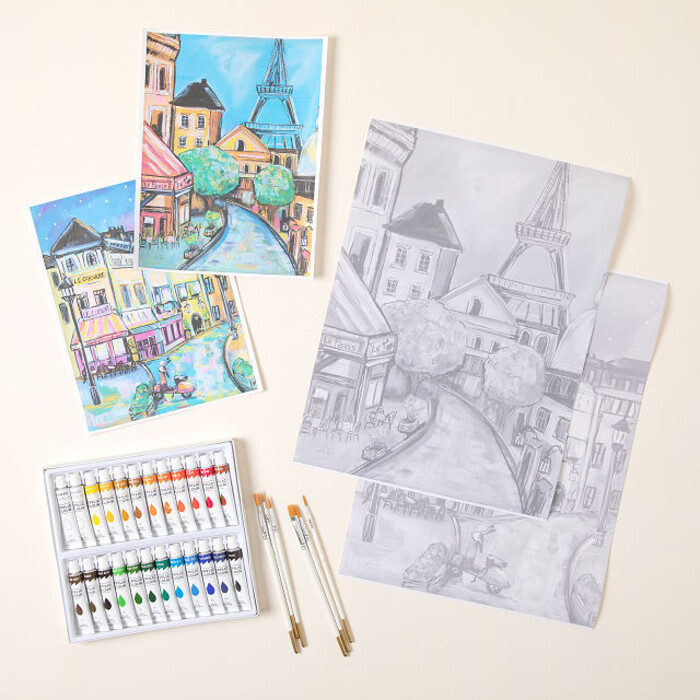 It's easy to forget to just stop and enjoy each other's company while you're busy preparing for their wedding. Give them a glass of wine and this soothing paint-by-shadows kit for the ideal date night.
25. Face Masks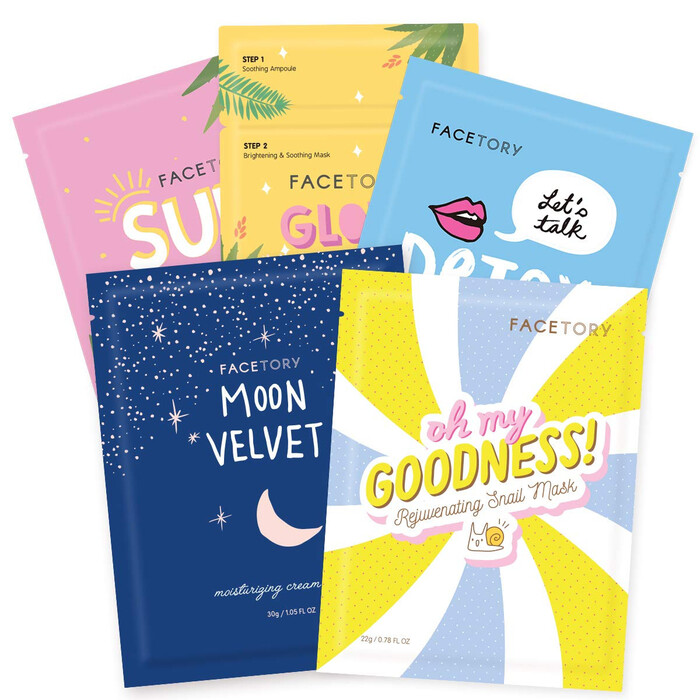 This bundle of face masks is perfect for a best friend who is in desperate need of some self-care. Every mask has a unique beauty benefit. Allow your pal to indulge every day of the week.
26. Rose Quartz Coasters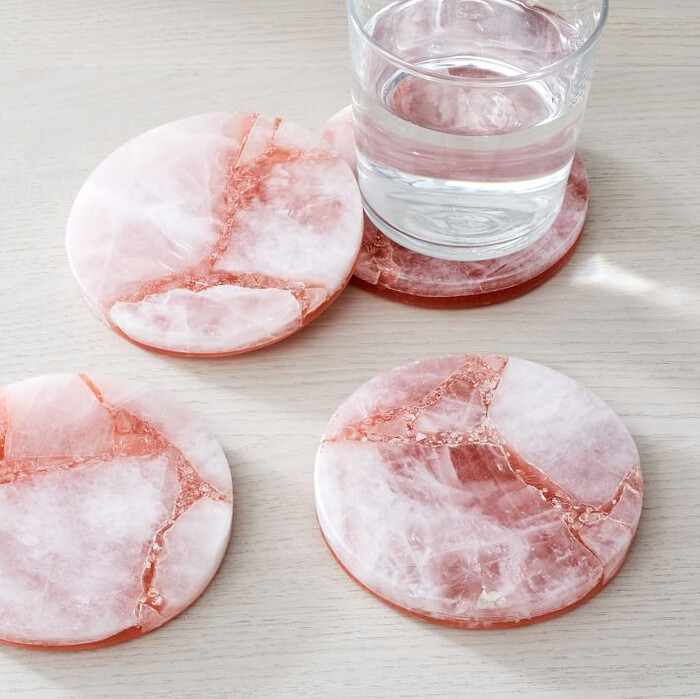 Have you ever seen coasters as beautiful as the best wedding gifts for friends? For a friend who appreciates a tidy home with a pop of color, consider giving one of these adorable sets.
27. Candle Set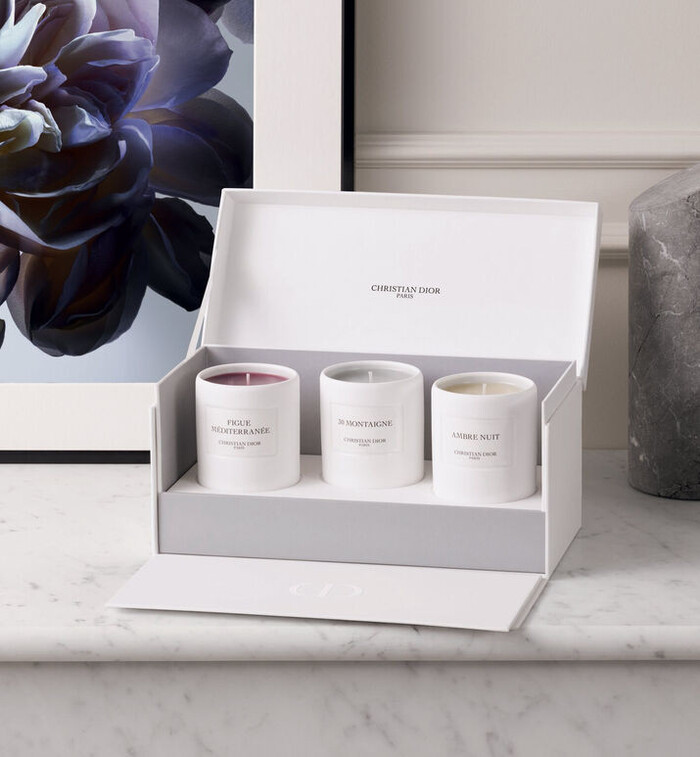 There's no denying that candles are awesome. And with hints of florals and fruits, these three scents will make your bestie's house smell like the garden of their dreams.
28. Self-Care Subscription Box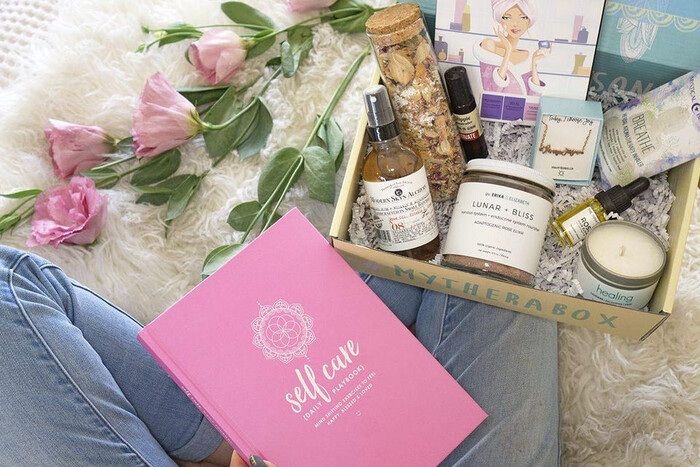 Some people simply don't invest in themselves. If your best friend is one of those unselfish people, this subscription box will act as a reminder each month of how much you think they deserve a treat.
29. Instant Camera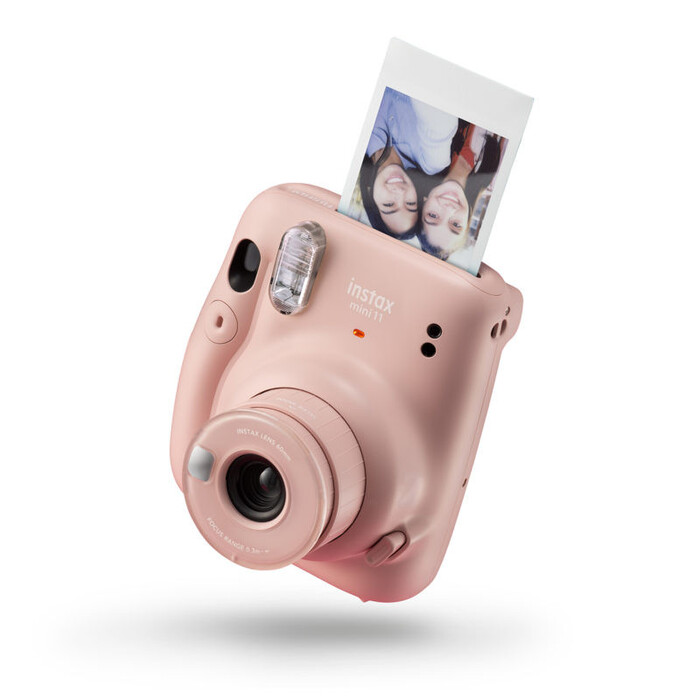 Is your friend one of those people that loves having a journal to record every memory? This camera will be a great tool to fill their diaries with memories. As a result, wherever your friend goes, they will always have the option to order an immediate print of the photos they shot there exclusively. Therefore, you can make your friend feel like they have the best friend in the world by giving them a meaningful gift.
>>> Read more: 55 Unique Bridal Shower Gifts For Bride Who Has Everything
Technology Gifts For Friends
30. Wireless Weather Station
They can organize their day around the forecast by using this wireless weather station. It makes split-second accurate weather predictions using a sensor in the backyard.
31. Bluetooth Wireless Speaker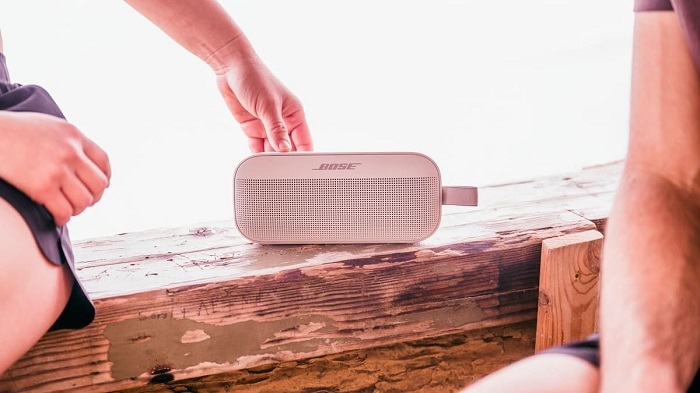 Finding a fun present for married friends who enjoy road trips might be challenging. Consider surprising them with a portable Bluetooth speaker, which is a present that keeps on giving. They can sing along to their favorite tunes as they embark on new journeys in this way.
32. Electronic Keypad Safe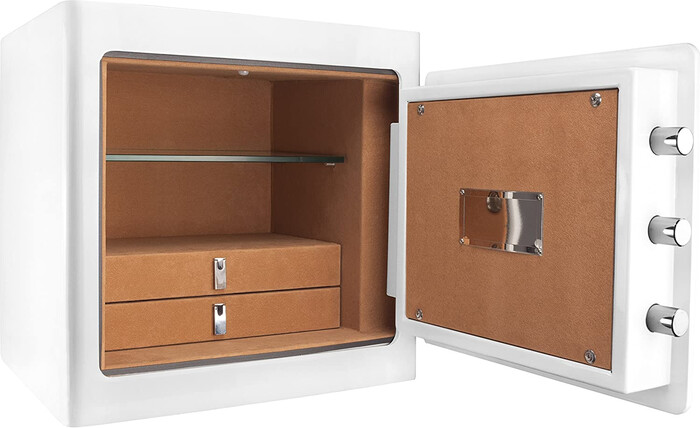 Are you looking for the best wedding gifts for friends whose wedding registry has been emptied? Their original registry items should still be viewable, giving you a good idea of the types of presents they might appreciate. Couples who already have everything will appreciate this gift because they will need a secure place to store their most priceless possessions. When the pair travels, the digital keypad is safe, simple to use, and a major source of comfort.
33. Smart Garden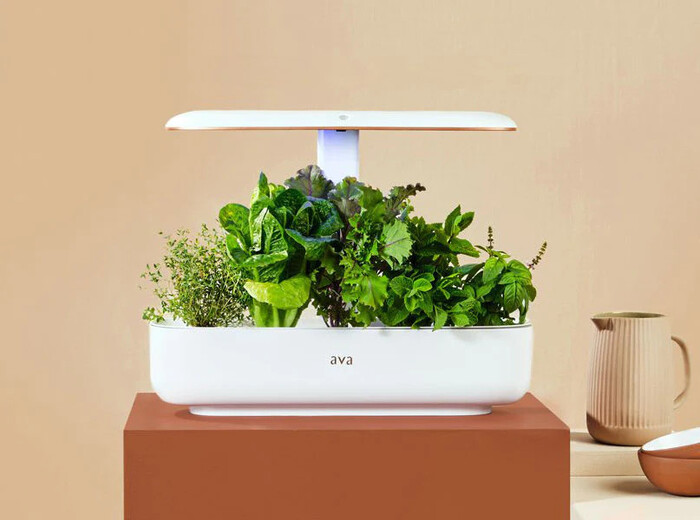 It's never easy to use the entire grocery store bundle of herbs when you're cooking for two. The pair can now grow their own food without a typical garden or any outdoor space thanks to this clever garden. Everything in this indoor garden is done automatically, from giving the plants water and food to making sure they get the right amount of light.
34. Skincare Fridge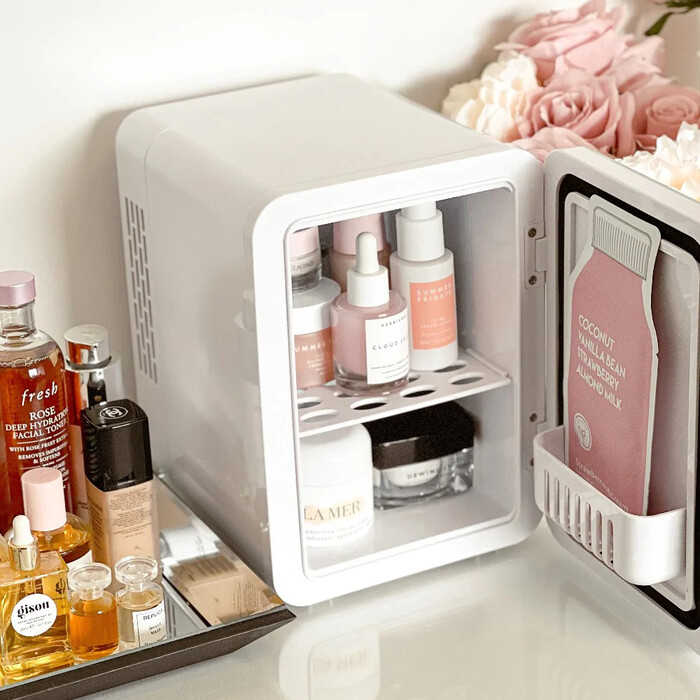 Since they probably have more skincare products than they need, their medicine cabinet or shelf situation is probably overflowing. With this skincare fridge, you can provide them with more storage space, which is always a plus. It will also keep their natural goods fresh.
35. Immersion Circulator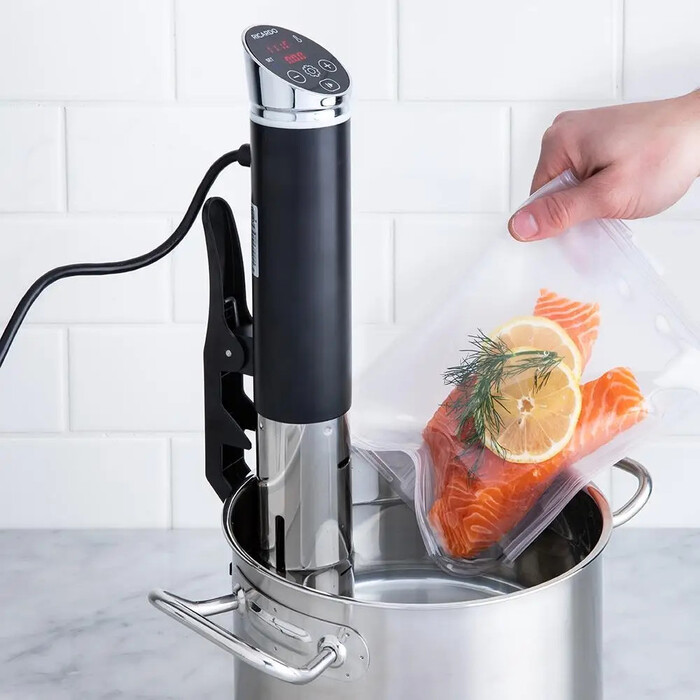 This high-tech appliance is sure to please even the pickiest of home cooks. This precision cooker employs expert-level technology to precisely heat meals. That means the meat will no longer be overcooked or undercooked. However, sous vide cooking is not only beneficial for steaks. The pair is going to have a completely new experience with all of their favorite foods, including eggs and vegetables. They'll be grateful to you later for these best wedding gifts for friends.
Gift Voucher For Best Friends
36. Honeymoon Experience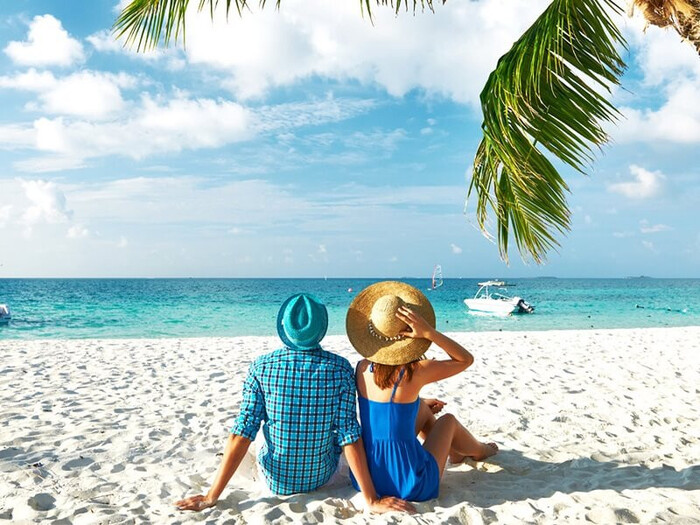 Do you know where the newlyweds will be spending their honeymoon? If so, how about using our "Just Married" gift box to make their honeymoon exciting and surprising? It is not even necessary to mention that these are the best wedding gifts for friends.
37. Spa Experience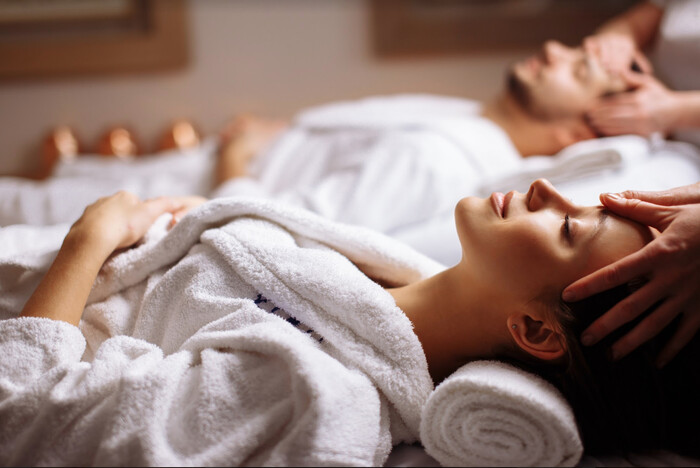 Wedding planning can be time-consuming and stressful, as anyone who has gotten married before will attest. Why not make your closest friend's day by treating them to a spa day to help them unwind? Additionally, it's a kind present for a couple who enjoys doing everything together!
38. Romantic Dinner Voucher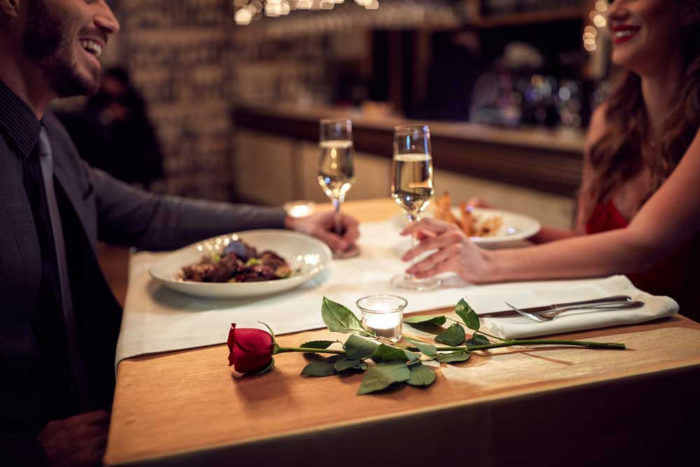 Want to offer your friend who enjoys food something special? A gift certificate for a restaurant is your best option. If it's an experience, a present is more cool and unforgettable. Also, the pair will finally get a chance to have some alone time thanks to these restaurant gift cards. Give them a chance, and their love for you will grow.
39. Amazon.com Gift Card
A gift card is an awesome way to give someone you care about something they really want. A gift card is free to use and never expires. Millions of products are available for purchase at Amazon.com using the Amazon Gift Card. Give your pals who are moving away whatever you can; it will come in handy for them in the future.
40. Gift Card for Airbnb
A wedding gift card can be a practical and meaningful present. You can help the couple cross another place off their bucket list by sponsoring their upcoming romantic getaway.
>>> Further Reading:
When you give your best buddy your most heartfelt gesture, they will cry tears of happiness. Oh Canvas's gift section has everything you need to locate the best wedding gifts for friends. Personalized prints with your name, a special date, a photo, and more are available in our shop.