If you're looking for Valentine's Day Gifts For Parents, show them how much you care by putting time and effort into it. For most of your life, your parents fed, dressed, and sheltered you. Therefore, they are deserving of thoughtful gifts, we're preparing them all!  On this Valentine's Day, why not make a distinctive gift for your Mom and Dad?  Ohcanvas is here to help you find the perfect present for your adoring parents. Take a peek at some of our top suggestions.
20+ Sentimental Valentine's Day Gifts For Parents
1. Personalized Keychains
These personalized keychains are one of the great Valentine gifts for parents. This keychain is a wonderful way to let your parents know how much you value and respect them.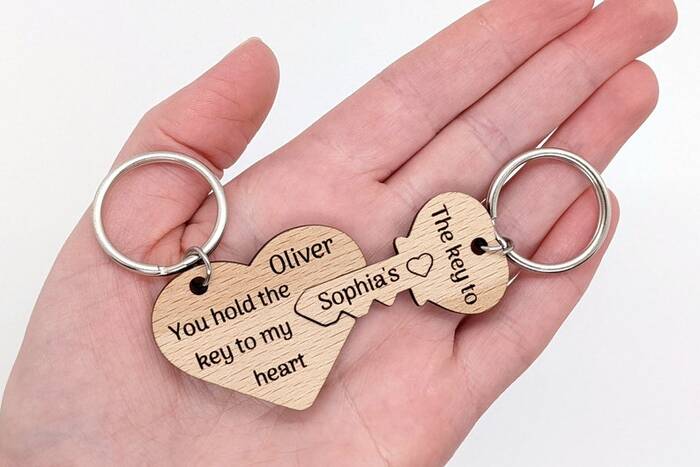 The reverse of the keychain can be customized with your own inscription and a heart if desired. These are great for parents who can't be with their loved ones on Valentine's Day because they live far away or have other obligations.
2. Pair Candle Holder
On Valentine's Day, finding the perfect gifts for parents on valentine's day might be especially difficult. Rather than buying a gift for only your spouse, why not give something that shows how much you care about your parents, too?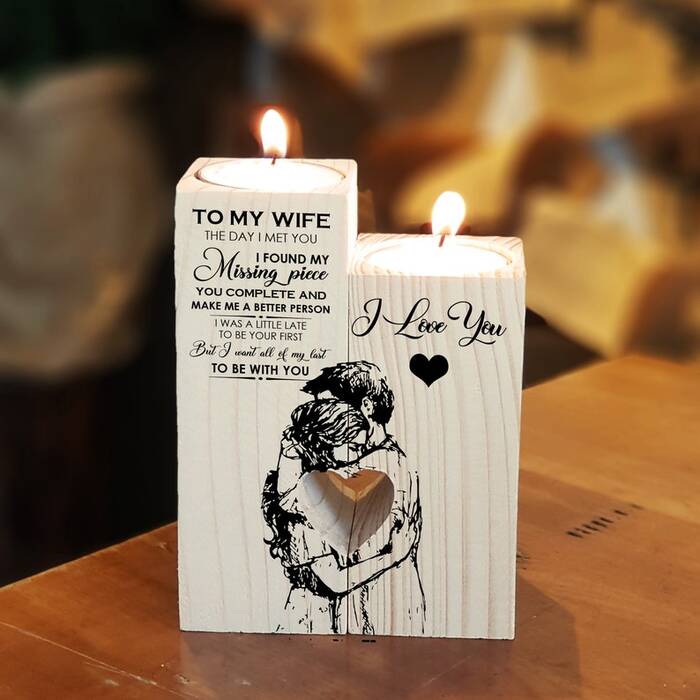 It's a fantastic idea! A personalized statement on each of the candle holders expresses your feelings toward the recipients. If you're going to buy two gifts, why not get one that shows how much you care about each of them?
3. Spice Grinder
This battery-operated all-in-one pepper mill and spice grinder are sure to be a hit with any parent who enjoys cooking or is just fussy about how they season their food. This is also a terrific option for parents who are elderly and may have difficulty moving about.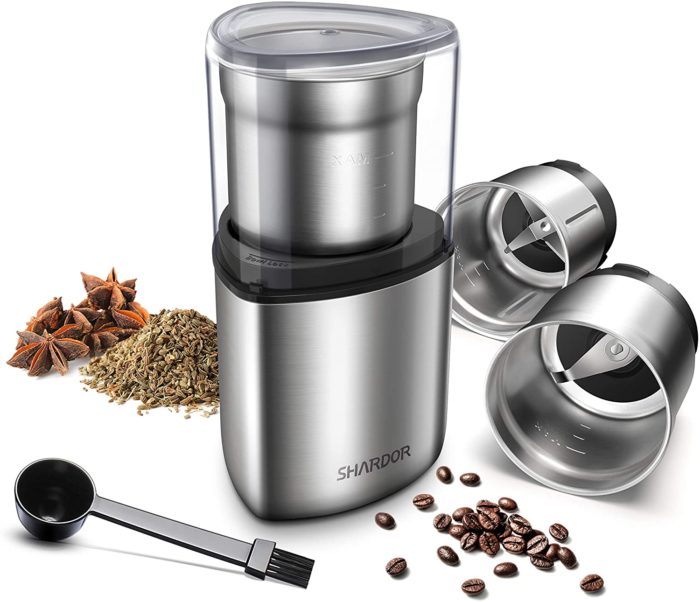 4. Wine Glasses Set
You can't go wrong with this amusing wine glass set as amazing Valentine's Day Gifts For Parents. These glasses are both utilitarian and amusing, with two stemless wine glasses that resemble big beer mugs.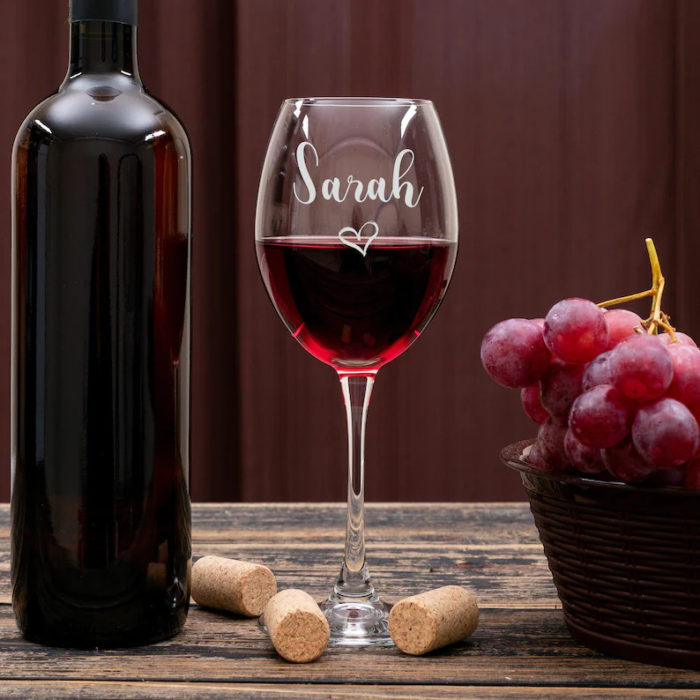 5. A Custom Couple Portrait
There's no better place to give this lovely work of art than to your parents this Valentine's Day. It is sure to bring a tear to their eyes to receive this thoughtful present from their child.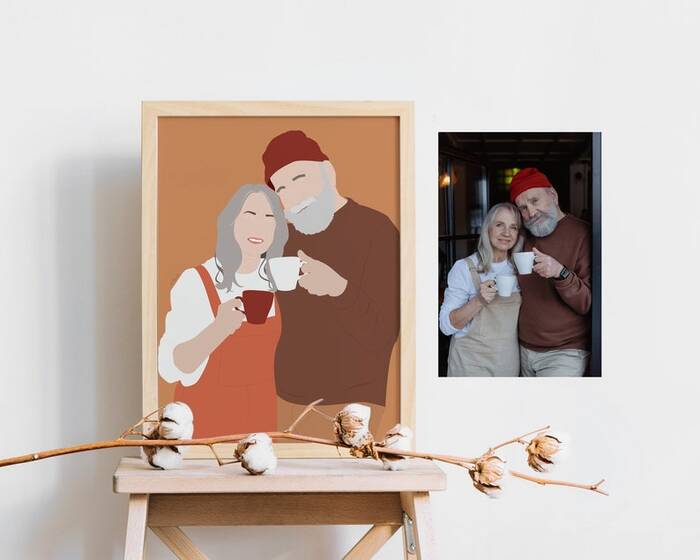 Your parents will love receiving this for their wedding anniversary! You have the option of receiving it as a digital file that you can print yourself, or I can have it printed on poster paper or canvas for you!
6. Family Tree Canvas Art
Do you want to give meaningful Valentine's Day Gifts For Parents that they will remember for a long time? Then you can take this picture of the family tree with you.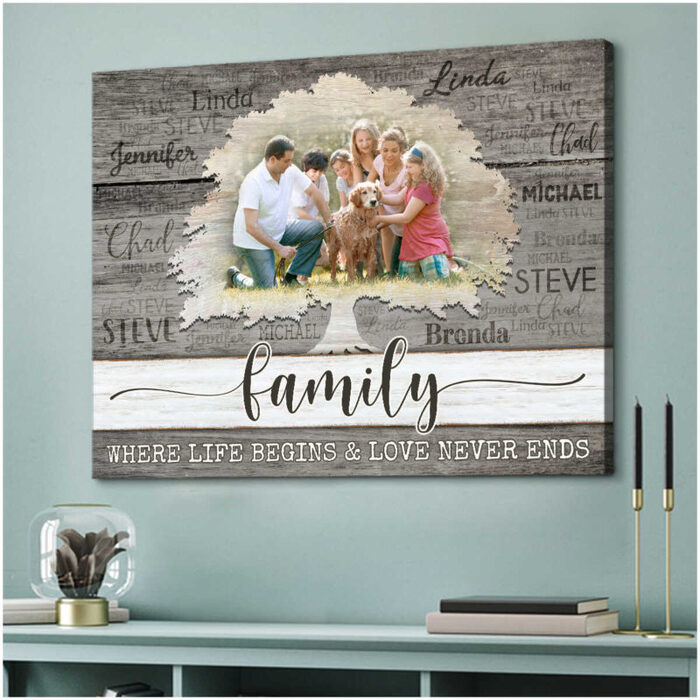 Emphasize how much you appreciate each other in your family by expressing your love and gratitude to one another. Creating your family tree is a wonderful way to show your father and mother that they are important members of the family.
7. Loose Tea Sampler
With a heart-shaped tea bag in hand, your parents will enjoy teatime even more. Besides the fact that they're lovely, they're also delicious and soothing. Your mom will love this charming pack of loose leaf teas, whether she is a tea connoisseur or just likes to have a well-stocked pantry.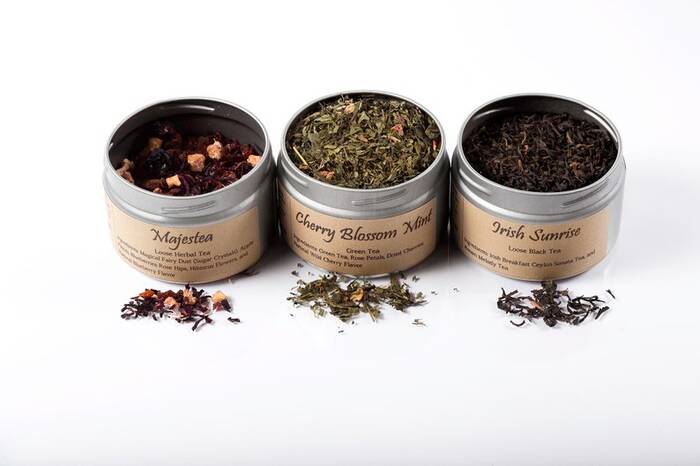 8. Valentine Scented Candles
This perfumed candle will help you set the mood for a romantic evening on the occasion of Valentine's Day. Your parents, especially your mother, will be overjoyed by this classy but heartfelt gift. Their room will look fantastic with this eye-catching candle!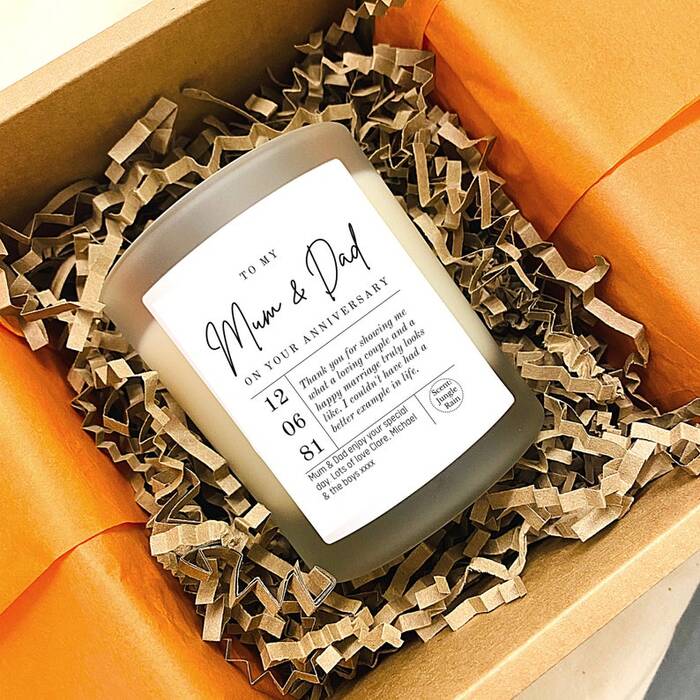 9. Cooking Aprons for Couples
This adorable couple's apron is a great way to show your parents how much you care about them. As excellent Valentine's Day Gifts For Parents, these gorgeous couple aprons are a great choice. With the hope that your parents will spend time together in the kitchen, these gifts will be adorable.
10. Photo Shape Heart
Valentine's Day is a great time to show your parents how much you care by giving them a heartfelt gift like this photo heart box. Create an exquisite photo heart with your favorite photos. These unique gifts for parents on valentine's day will make your loved ones happy and spread smiles all around you.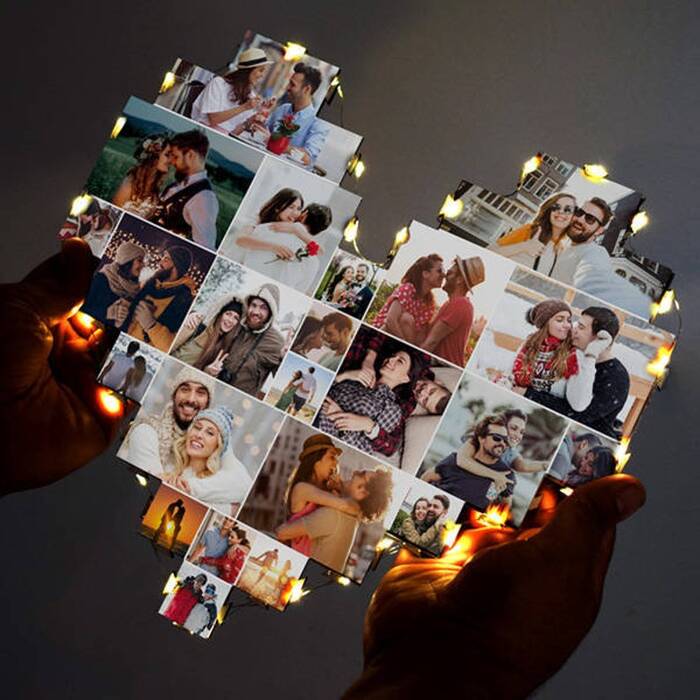 11. Engraved Money Clip
For fast trips to the store, they're great for keeping loose money together and stowing away the necessities. This type of currency storage appeals, particularly to minimalists. Because of this, they are also great valentine gifts for parents.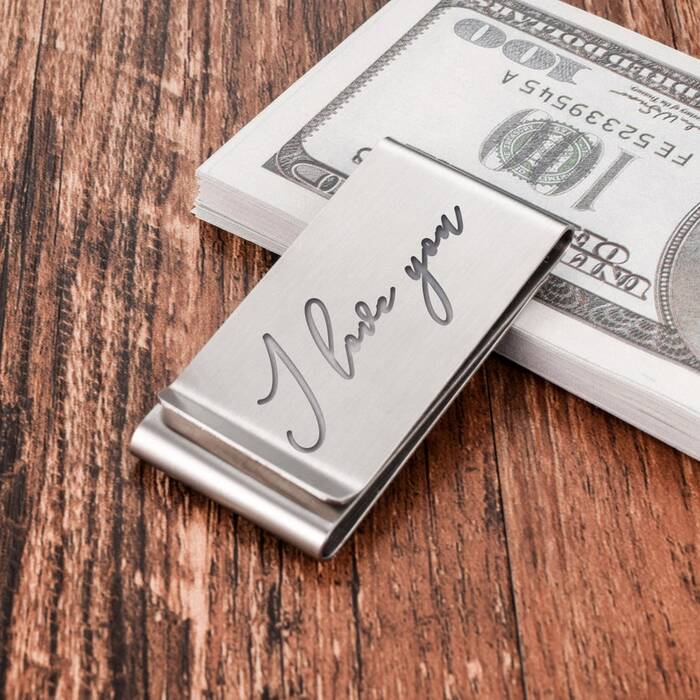 12. Soothing Foot Mask
Whether they're pedicure friends or just have a lot of time on their feet, they'll enjoy watching a movie while wearing one of our best-selling foot masks. It's like having a foot spa in the comfort of your own home.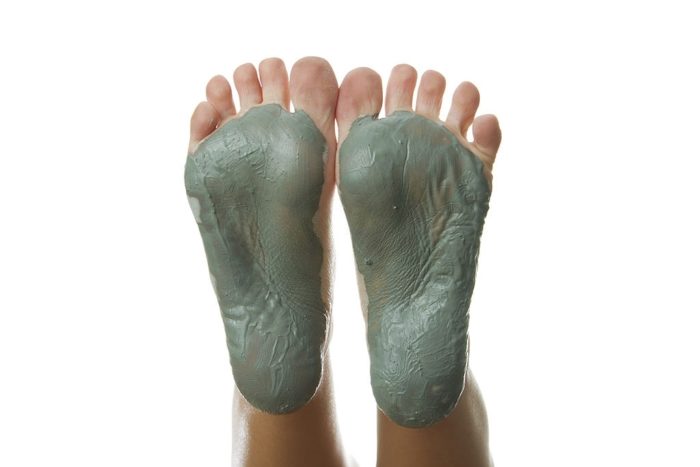 13. A Custom Pet Portrait
Purchasing an original work of art isn't as expensive as you would assume. With a budget of less than $50, you can get a beautiful portrait like this one! To order, simply upload a photo of your parents' dog and wait for a custom-made piece to arrive in the mail.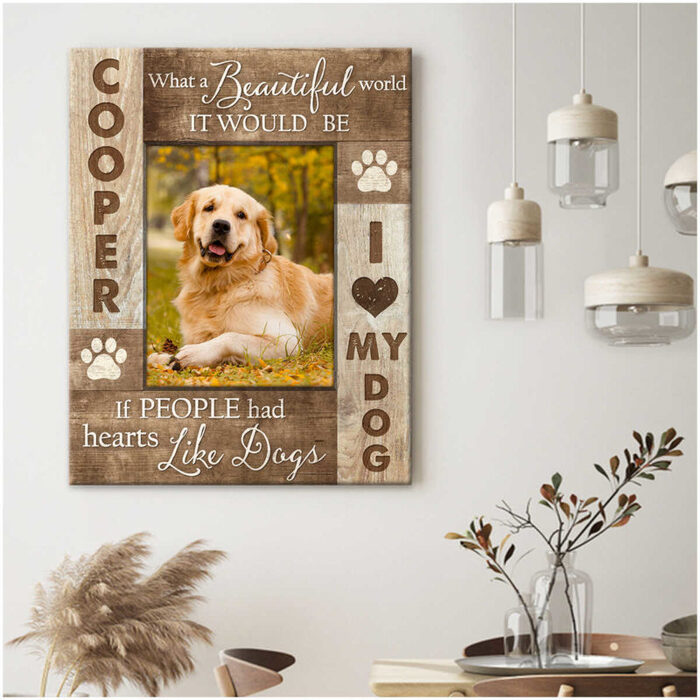 14. My Family Cookbook
With the help of this cookbook-style notebook, your family's recipes will be passed down for years to come. Ingredients, instructions, cooking times, and user ratings are all included.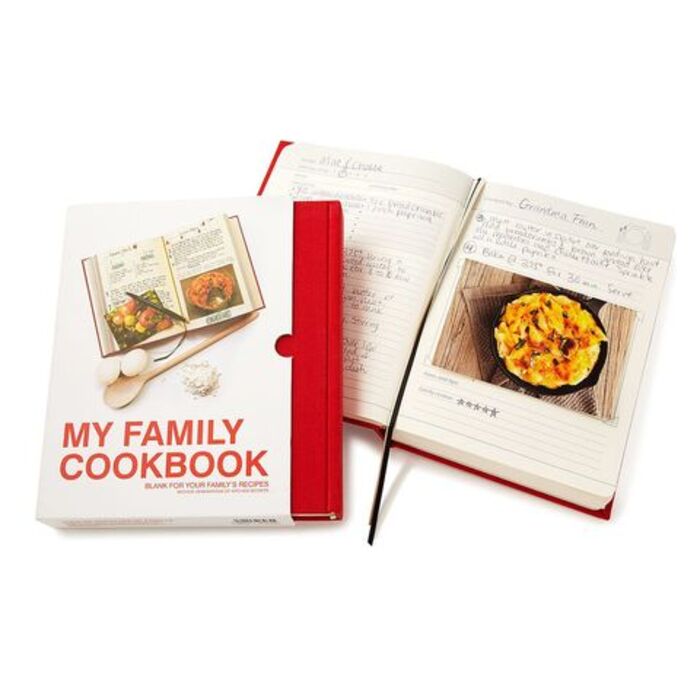 15. Personalized Kitchen Spoons
Personalized spoons are great valentine gifts for cooking-obsessed parents. This spoon will serve as a constant reminder of the wonderful times they had with you.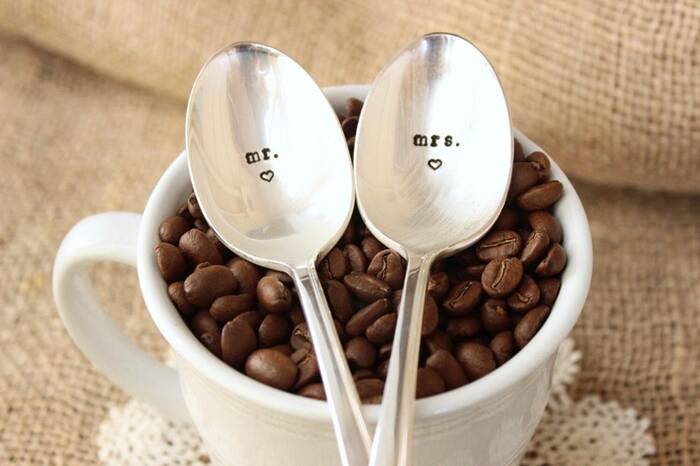 16. Kitchen Utensils
Everything you need is in your parents' kitchen. And if they both enjoy cooking, a set of culinary tools would be a thoughtful Valentine's Day gift for parents. Every time they cook with your tools, this kitchen utensil will be worth more in their hearts.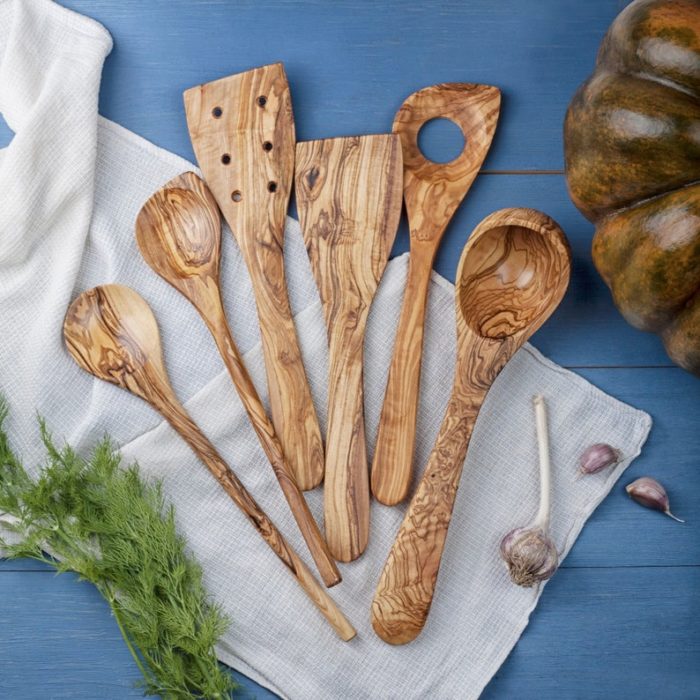 17. Vintage Tea Set
If your Mom and Dad are tea connoisseurs, these Valentine's Day Gifts For Parents are a must-have. This tea set is perfect for your elderly parents who love tea. Every time a guest comes to your house and sees this gift, it will bring a smile to your parents' faces.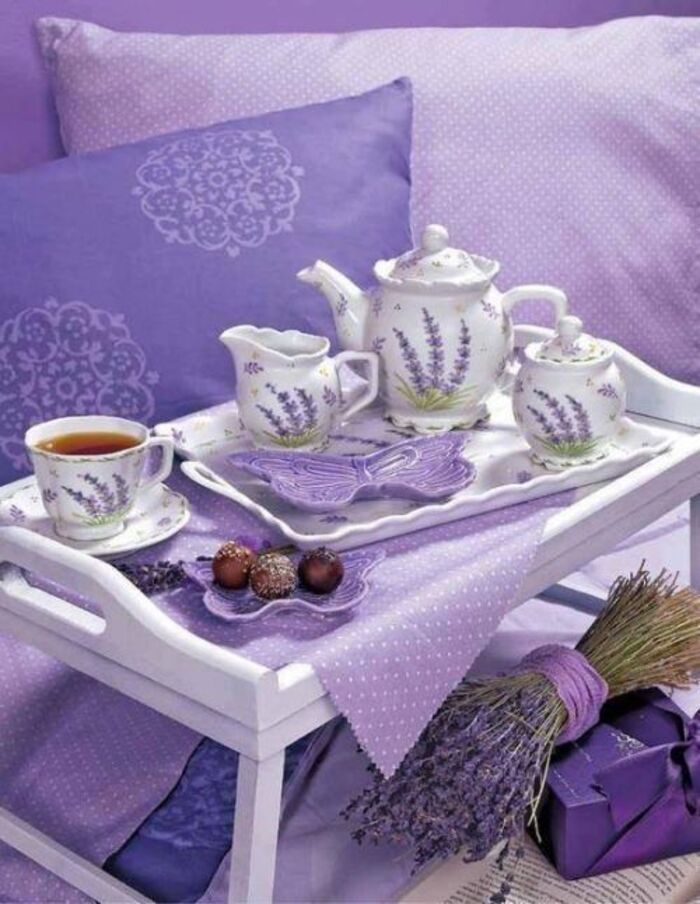 18. Stunning Personalized Vase
The parents of the world would be overjoyed to get flowers of this caliber on Valentine's Day. There are three price tiers available for this set-up, so there's something for everyone.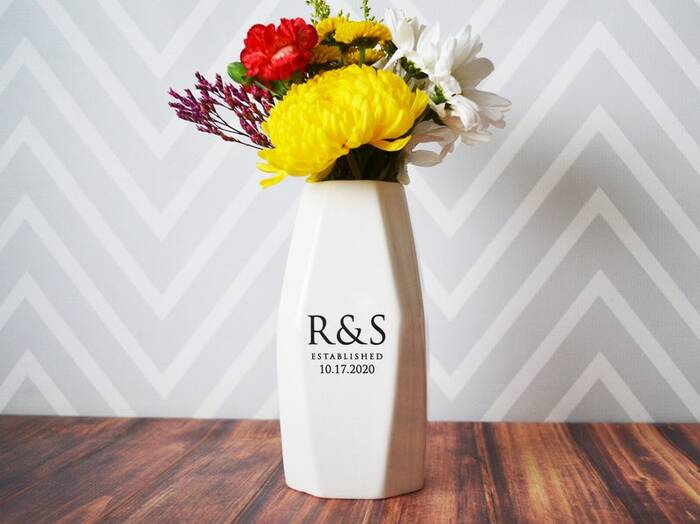 19. Custom Blanket
Are you looking for special Valentine's Day Gifts For Parents? This unique couch blanket will add a lovely glow to the room. This custom blanket is constructed from the finest materials and is sure to be cherished for many years to come. The ink that is safe and environmentally friendly is used to make the blanket, which will not fade or wash away.
Maybe you're interested:
12+ Thoughful Valentine Gifts For Parents
20. Succulent-Like Heart Plant
What a one-of-a-kind Valentine gift for parents! This low-maintenance heart-shaped plant is perfect for parents who enjoy gardening.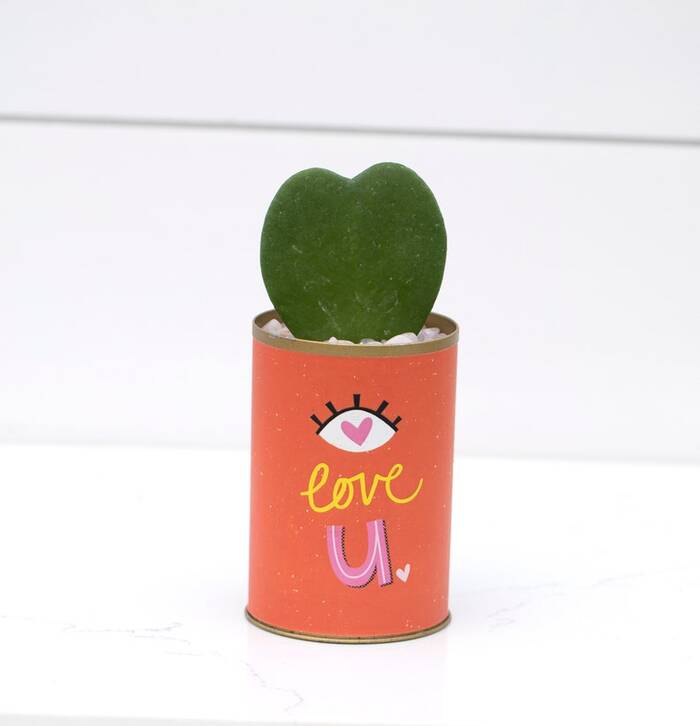 21. Dark Chocolate Valentine's Gift Box
Mix up a box of candy to satisfy your parent's sweet tooth (you could even persuade them to share) as a lovely valentine's gift. The traditional Valentine's Day gift of chocolate is never out of style. This gift will mean even more to your parents if you make the chocolate yourself.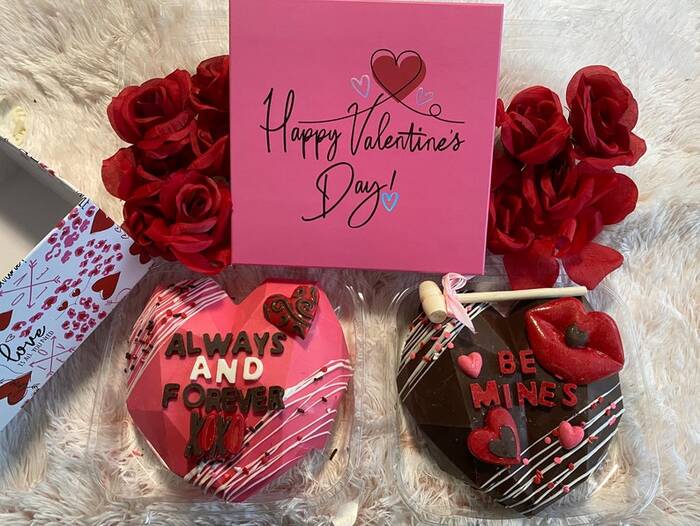 22. Handwritten Recipe Towel
The popularity of your parents' go-to dish is beginning to grow. You may make a meaningful heirloom out of a handwritten message, a drawing, or a photo.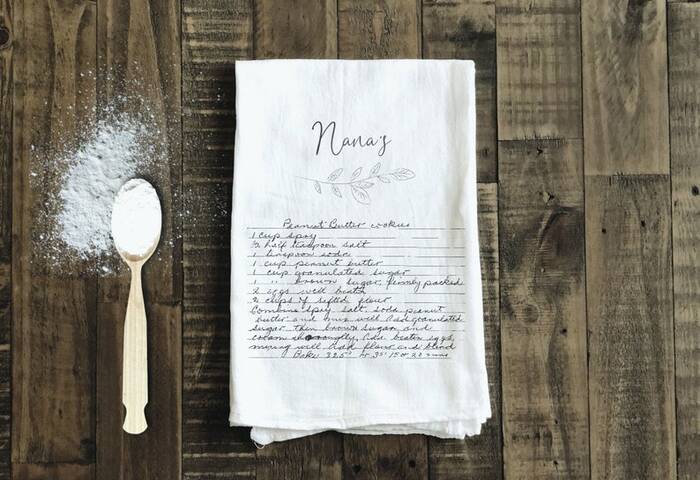 23. Indoor Hydroponic Garden
Buying new herbs is a hassle that no one enjoys. Using this indoor planter, you can help your mother create her own little garden, which includes lights and notifies you when to water and feed it.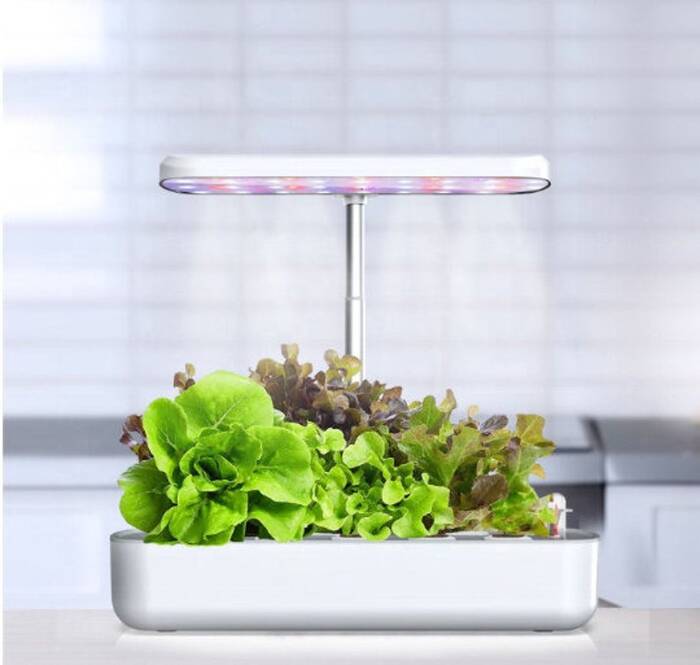 24. Parent's Bobbleheads
These are wonderful Valentine gifts for parents this year! If you want to give your loved ones something truly special, these bobbleheads figure of two people in a cream-colored frock and a cream-colored shirt and black pants is the answer. Your parents will cherish their gift for years to come.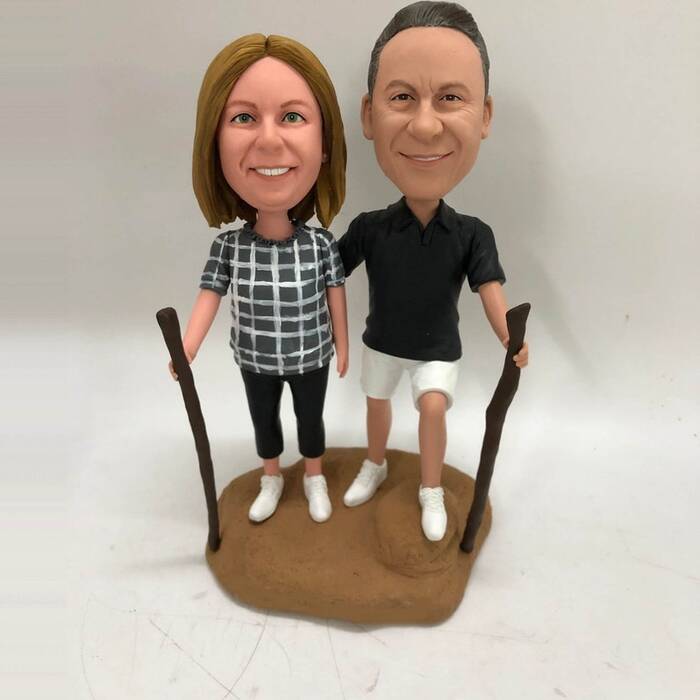 25. Wine Labels
Make your parents smile with the wine labels that have a personal meaning to you. Label the wine with your wedding date and names for a very unique touch! On Valentine's day, wine labels are an excellent chance to get creative.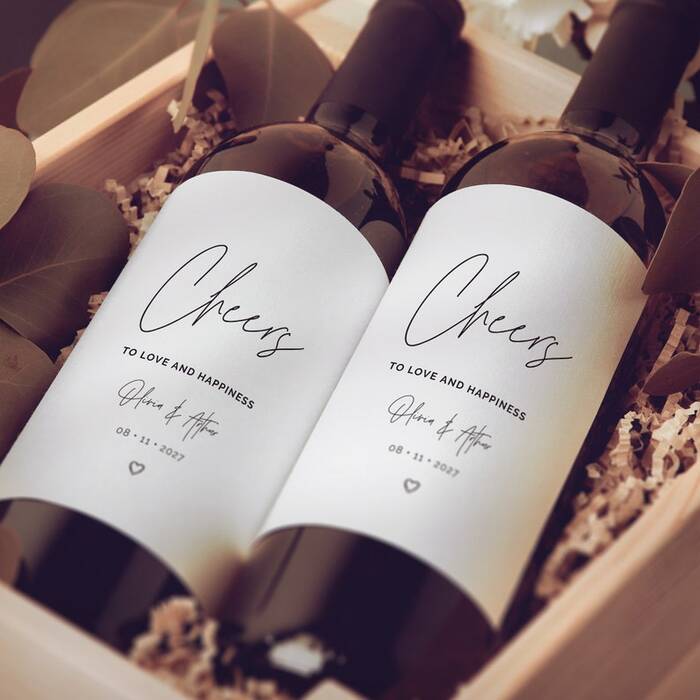 26. Large Photo Album
This huge album provides a location to put all of your most cherished memories in order, rather than leaving them on your phone forever. Before handing it over to your parents, print out some family photos and put them in the album!
27. Electric Neck Massager
This is a must-have for all parents. Let's make it easier for them to unwind after a long day of work. Your Mom and Dad will be amazed by these thoughtful Valentine's Day Gifts For Parents from you.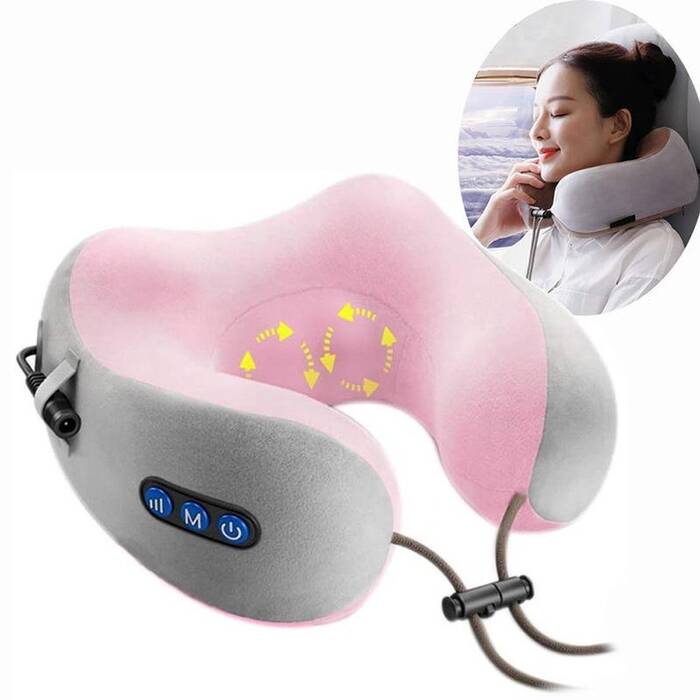 28. Serving Plates
Personalize this serving platter for your parents if they enjoy entertaining. To provide a variety of appetizers to guests, they can use this board for cheese boards and charcuterie plates. Charcoal and white color variations are available, as well as the opportunity to customize the marble bowls with your initials.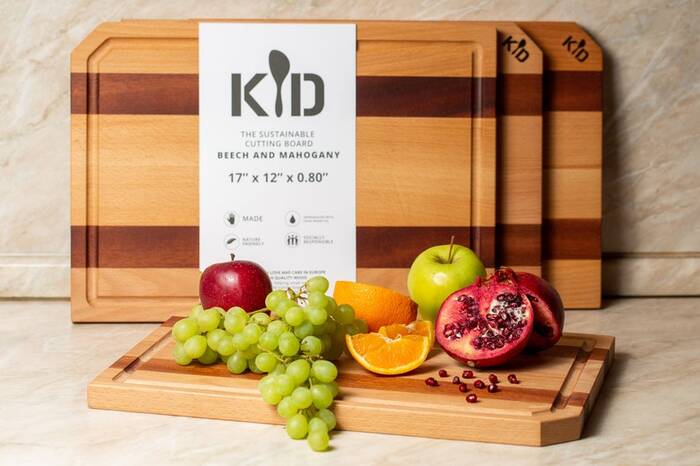 29. Armchair Throw
Armchair throws are a must-have for movie nights and naps on the couch. Dads and moms are the most likely to appreciate this, as they are the most likely to fall asleep while watching a movie. Let's give these stunning armchair throws as Valentine's Day Gifts For Parents.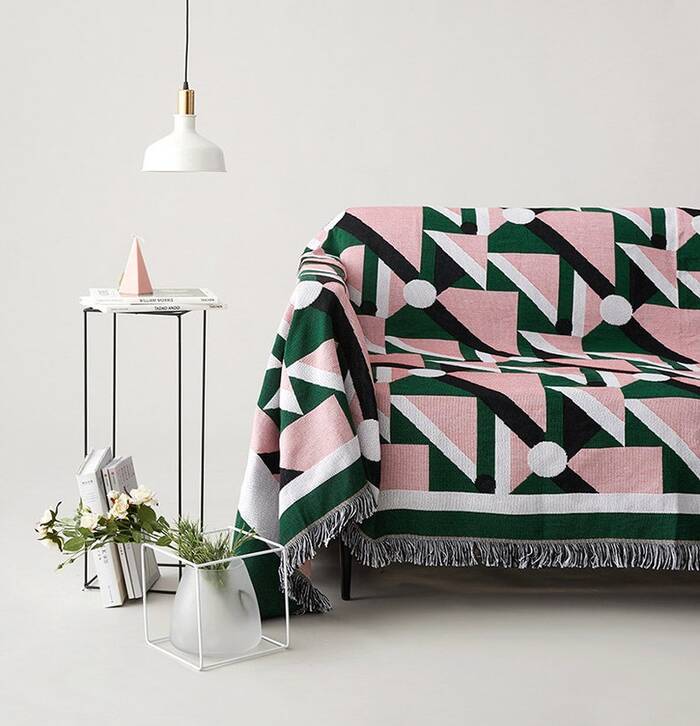 30. Thirty-One Bags
People who do not reside in the same city as their parents understand how much they enjoy spending a long weekend with you. You may help them travel in style by giving them this bag to carry their things in. This Valentine's Day Gifts For Parents comes in a range of colors and sizes, allowing you to respond to the tastes of your children and their typical packing habits.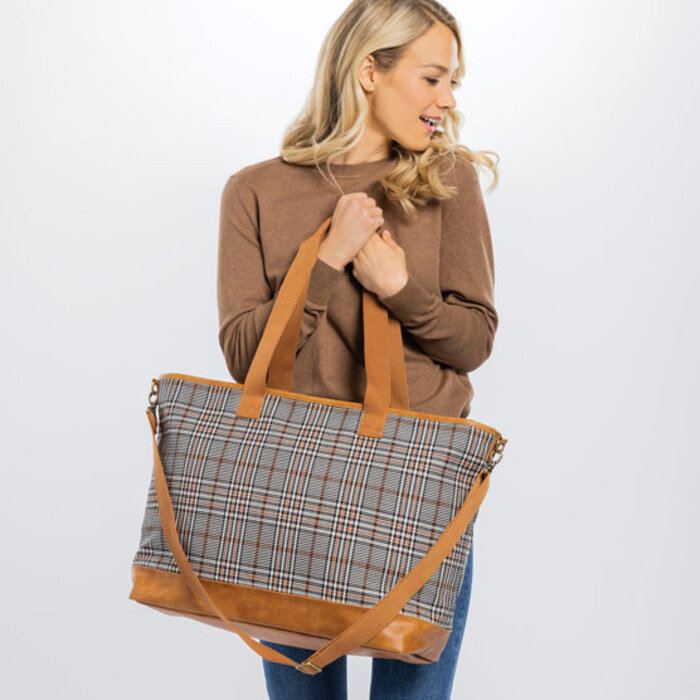 31. Mug Set for Mom and Dad
One of the most relaxing things to do in the morning is to savor each sip of hot coffee. This Valentine's Day, surprise and delight your parents by giving them these personalized mugs.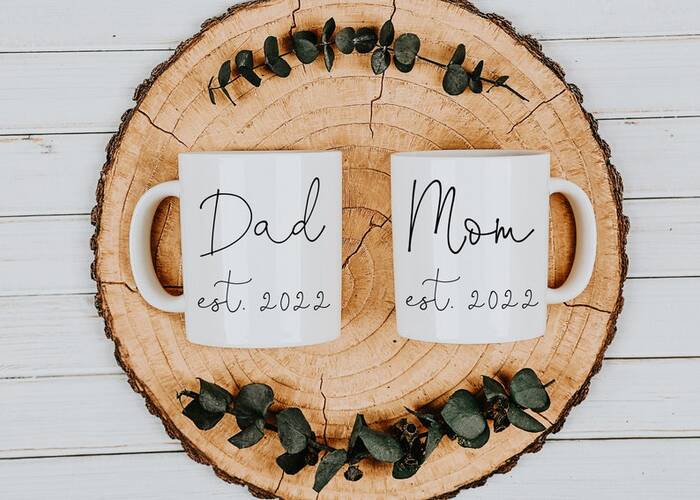 32. Couple Pillowcases
A couple of pillowcases are a great way to show your parents you care. Only the most thoughtful gift will suffice for each mother and father on your list! Drawn pictures will never disrupt their calm sleep and pleasant sleep.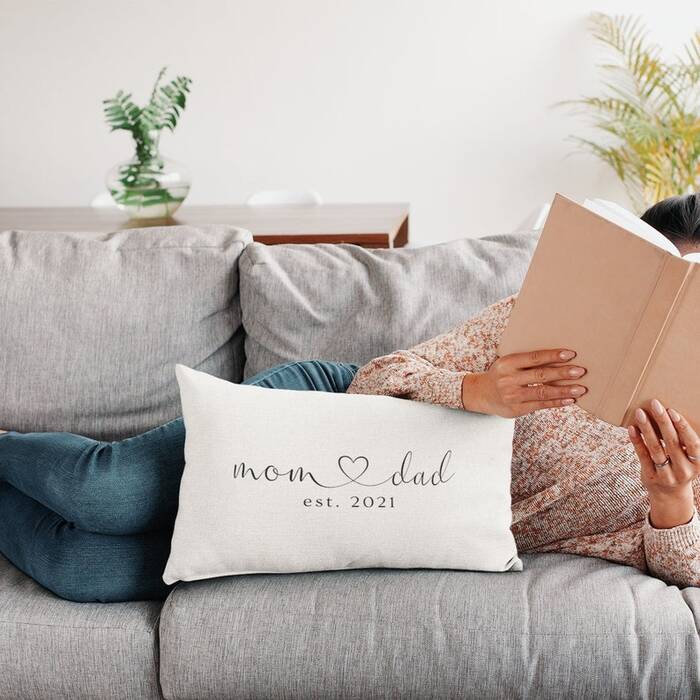 >>> Read more: 35 Best Valentine Gifts For Coworkers That They Will Love
It can be challenging to come up with Valentine's Day gift ideas. In any case, we've put together a list of the best Valentine's Day Gifts For Parents from around the world. Even if you want to buy a gift for your parents, there is no shortage of Valentine's Day ideas for Mom and Dad. Hopefully, these fantastic ideas above will help you to find the perfect gifts for parents on valentine's day.