It's not too late to get into the Valentine spirit. Also, do you have a hard time coming up with thoughtful valentine gifts for teachers? For this reason, Ohcanvas has put together a list of the best gifts after going through the entire process of researching the valentine gifts for teachers. You can find practical Valentine's Day gifts for both men and women on this list. Even better, we'll show you how to make Valentine's Day gifts for teachers that are both useful and do-it-yourself.
This is the perfect place to find a thoughtful teacher gift, whether you are a student or a parent shopping for your child's school teacher because Ohcanvas has everything you need! Give Valentine's Day present that means something this year!
39+ Sentimental Valentine Gifts For Teachers' Ideas
25+ Useful Valentine Gifts For Teachers
1. An Insightful Book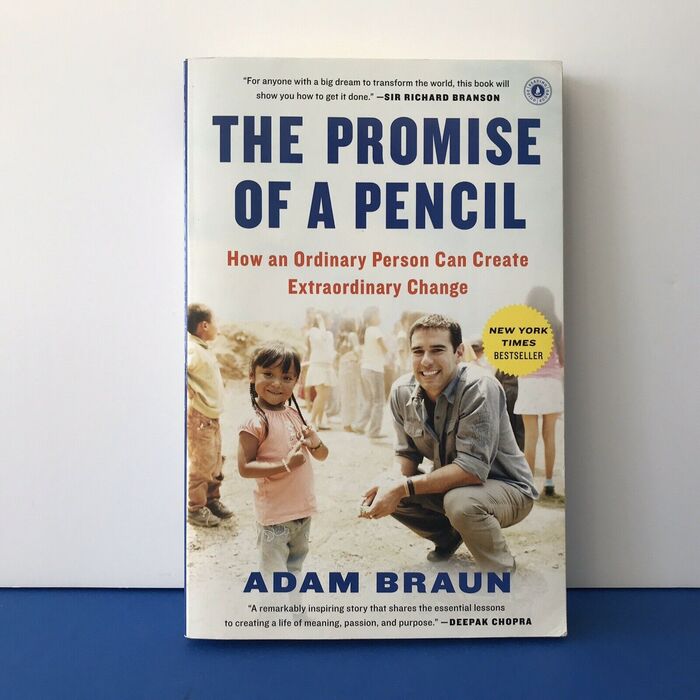 After a grueling school year, teachers may want to take a moment to appreciate the lighter side of their work. This adult coloring book perfectly captures situations that only teachers can relate to with humor and cheekiness. Because the illustrations are printed on only one side, the page can be removed and framed if desired.
2. Traditional Slippers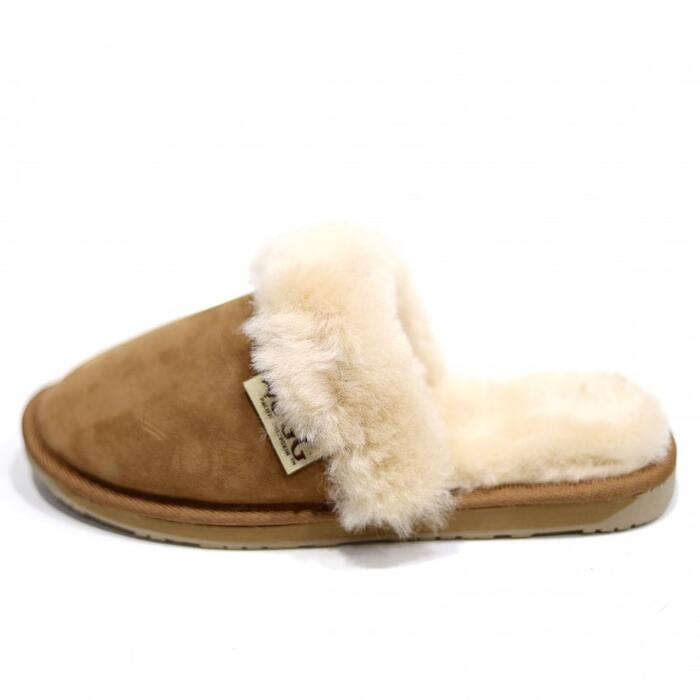 These are perfect moments for when you're on your feet all day and need something to take the edge off the discomfort.
3. Oils Diffuser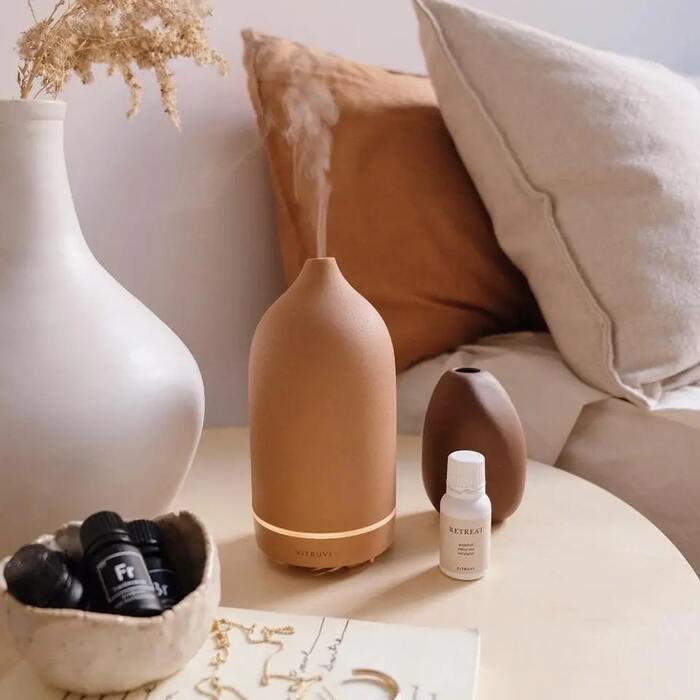 After a long day at the office, a teacher can unwind in their own home with this essential oil diffuser, which can be used to freshen up the classroom or their own home.
4. Thank You For Helping Me Grow a Gift Box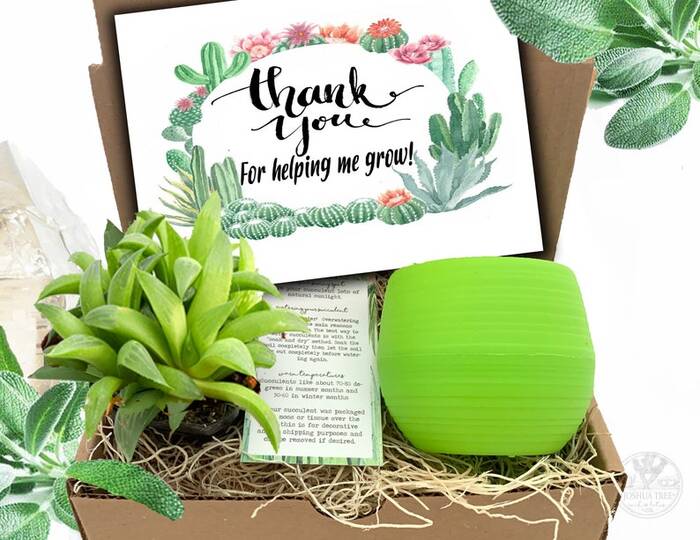 These are the perfect valentine gifts for teachers to let them know how much you appreciate them and to help them unwind after a long day of teaching.
5. Personalized Teacher Wall Art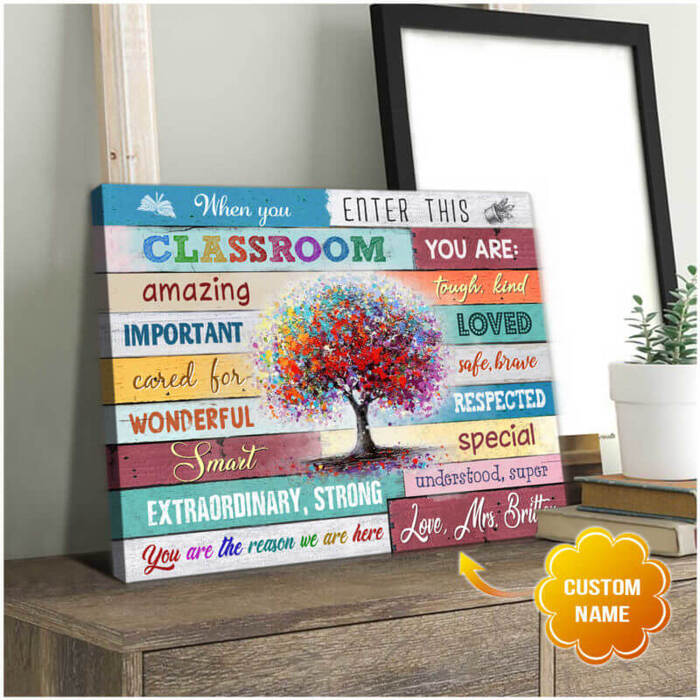 What could be more surprising as valentine gifts for teachers than a personalized work of art? This is excellent gratitude present that you should not overlook. Your teacher can hang it on the wall to draw attention to their residence. This item is in stock at Ohcanvas; simply add it to your cart and we'll personalize it for you.
6. A customized Tote Bag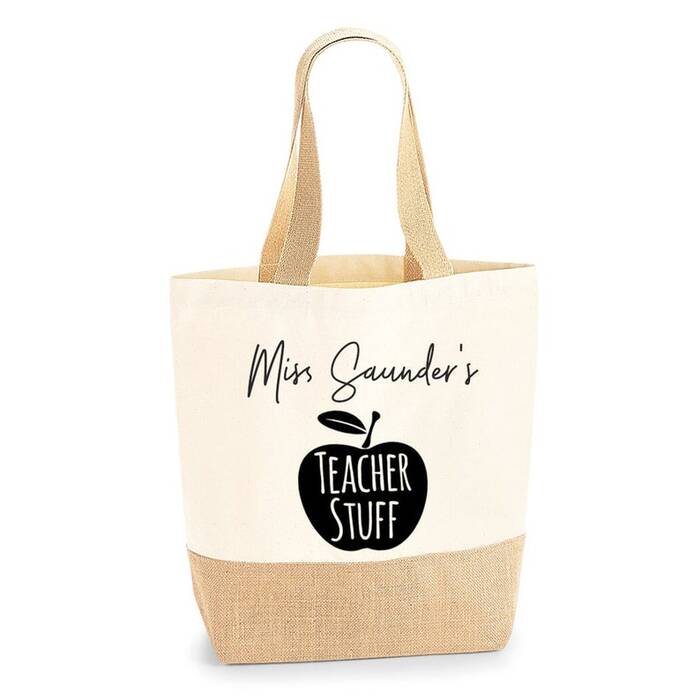 To and from school, teachers must carry a lot of equipment and supplies with them. You can show your teacher that you care about them by giving them a simple gift like this one. They'll appreciate it.
7. Teacher Mug Gift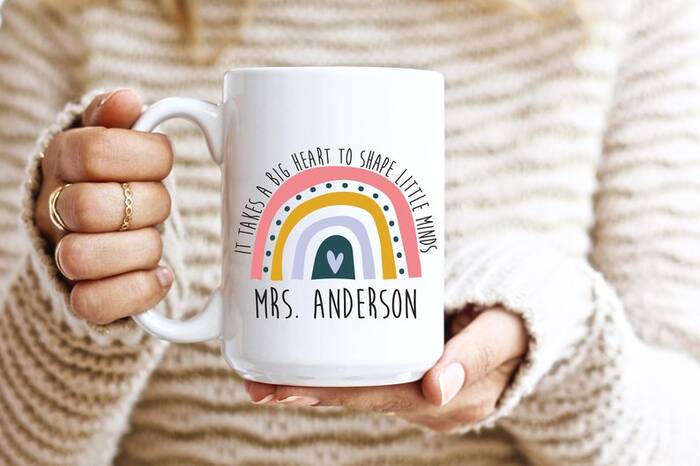 This Valentine's Day, make a personalized coffee mug with a rainbow motif for the coffee drinkers in your life. Chalkboard paint is used to paint a simple heart on a mug. Make a joke about the teacher.
8. Personalized Clipboard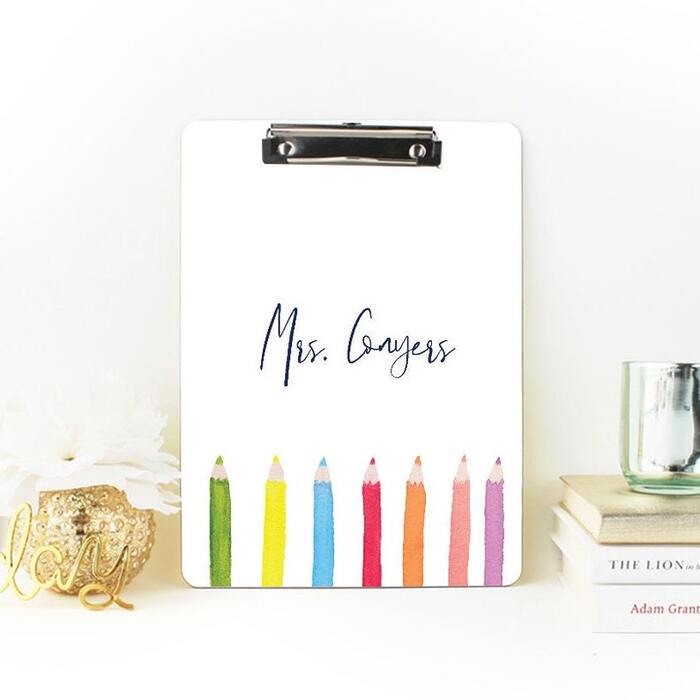 There are great ideas for stunning valentine gifts for teachers! Teachers can use this clipboard to keep vital paperwork organized and approachable.
9. Lip Balm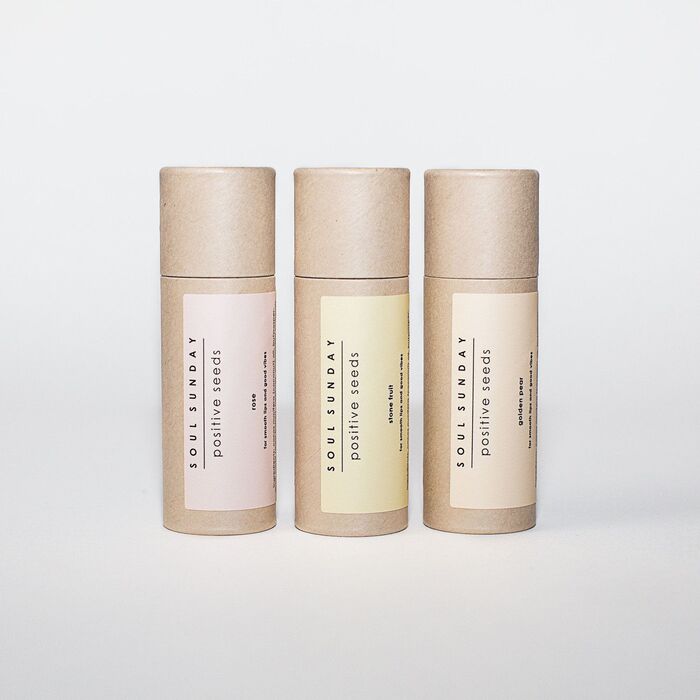 If you're looking for a gift for your kids' teachers, these EOS lip balms are a surefire hit because they're both delicious and fashionable. A fun printable card featuring a large angel and a balm can be found in the tutorial; simply download the file and pick out the appropriate balm color. Bring joy to the classroom by making the educators happy!
10. Personalized bobbleheads
Even if it's not Valentine's Day, these are great valentine gifts for teachers that will look adorable on the desk of that teacher.
11. Movie Voucher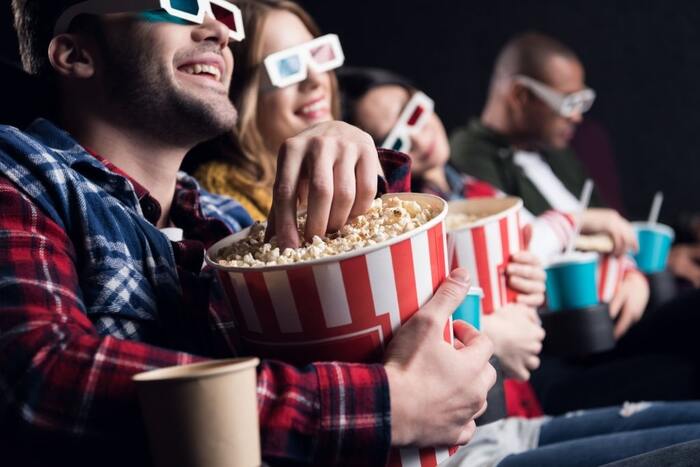 Make a movie night of it for your teacher. With the help of an easy-to-use gift certificate, teachers can spend quality time with their friends and loved ones.
12. School Supplies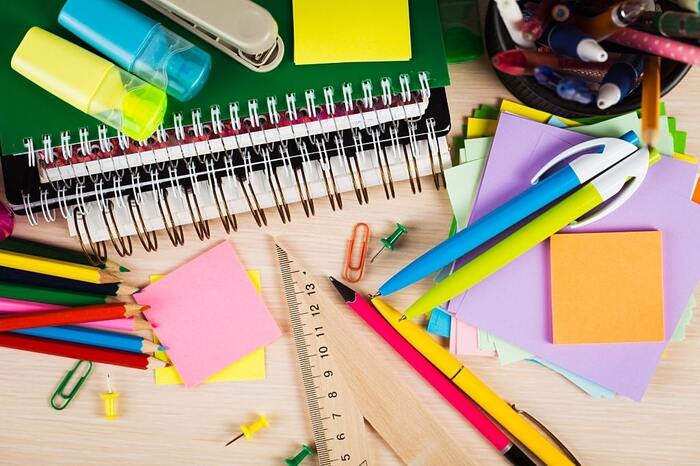 The supplies teachers use in their classrooms are typically paid for by the teachers themselves, and this can quickly add up. It's a big help for teachers when they get a new supply of any kind of classroom supplies.
13. Customized Teacher Candles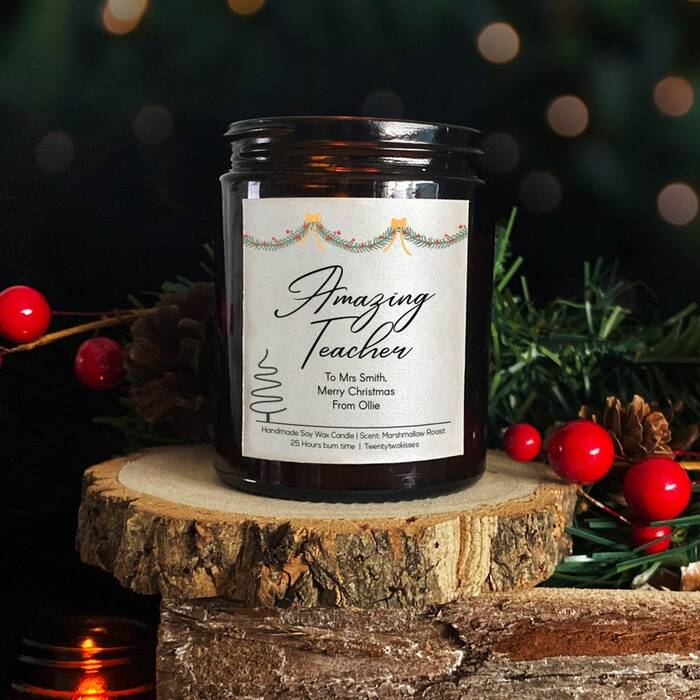 All season long, their classroom will smell great thanks to the sophisticated scent of this soy candle. It's a one-of-a-kind gift!
14. Comfortable Sleep Mask
A comfy sleep mask will help them in getting the restful, deep sleep that they will undoubtedly require this year. As fantastic valentine gifts for teachers, you can't go wrong with these ideas.
15. Personalized Notebook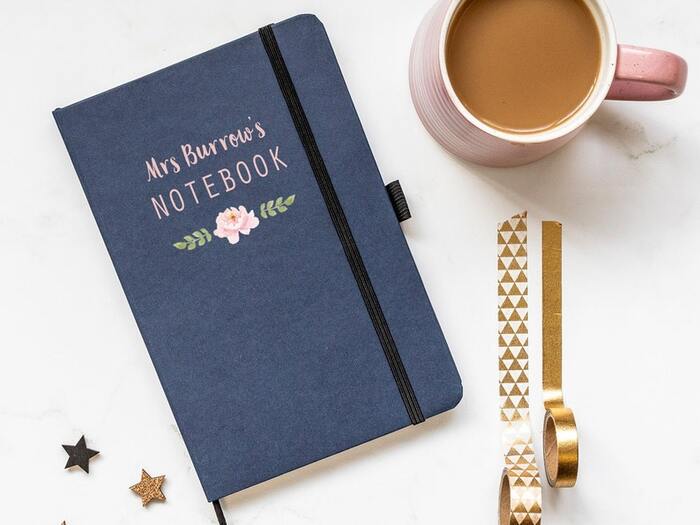 Give it to your favorite teacher. The notebook's cover, interior cover, and interior format can all be customized. Your teacher will appreciate this awesome valentine's gift!
16. Lapgear's Lap Desk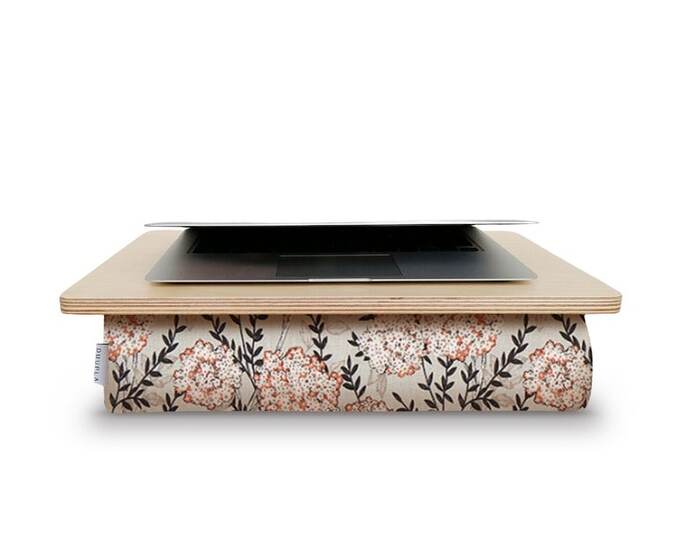 For those who work from home on the weekends, this lap desk will allow them to work comfortably while they plan or grade their lessons. Desks are offered in seven different patterns.
17. Bath Salts for Relaxation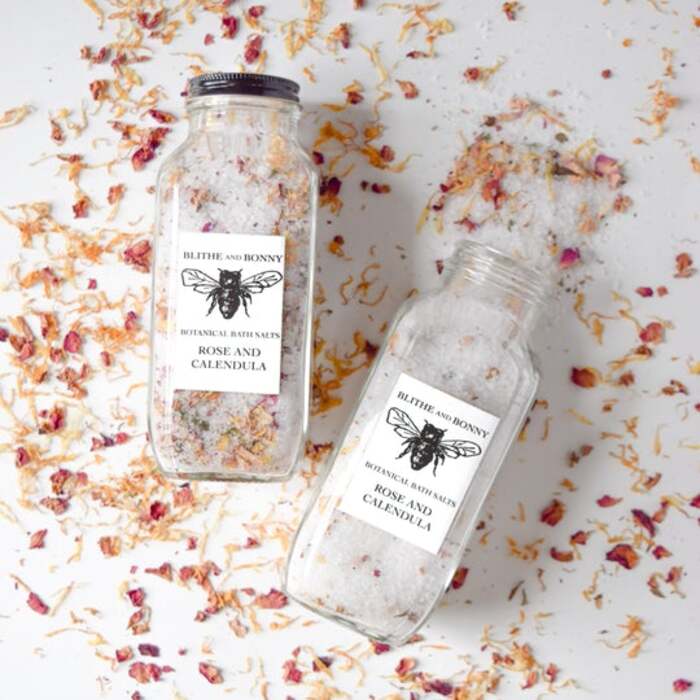 Educating children can be draining, as even the most enthusiastic of educators know all too well. At the end of a long day, give them something to help them relax and unwind. The crystals in this bath soak are meant to ease tension and promote restful sleep.
18. Tumblers for Teachers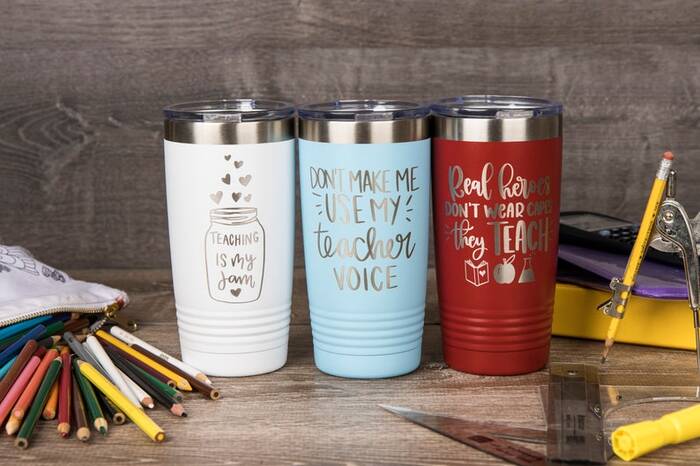 It's never too late to get a tumbler, but it'll come in handy this season more than ever. WaterFlask's stainless steel version is the best water bottle you can buy because of its insulated stainless steel that keeps cold drinks cold for up to 24 hours and hot drinks hot for up to six hours.
19. The teacher's nameplates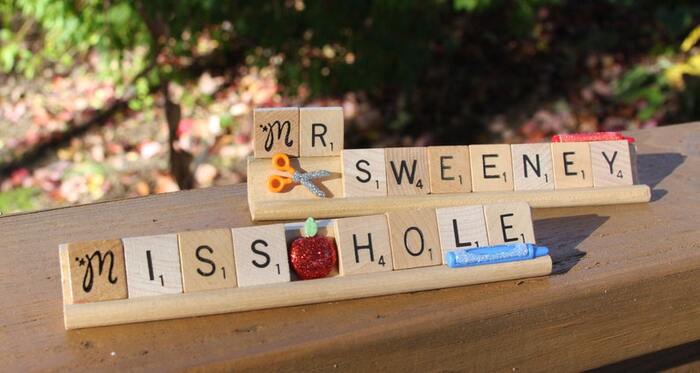 The sign is made of natural hardwood, so it will last the entire career of any teacher who uses it. Your teacher will be amazed by this wonderful valentine's gift from you.
20. A rubber stamp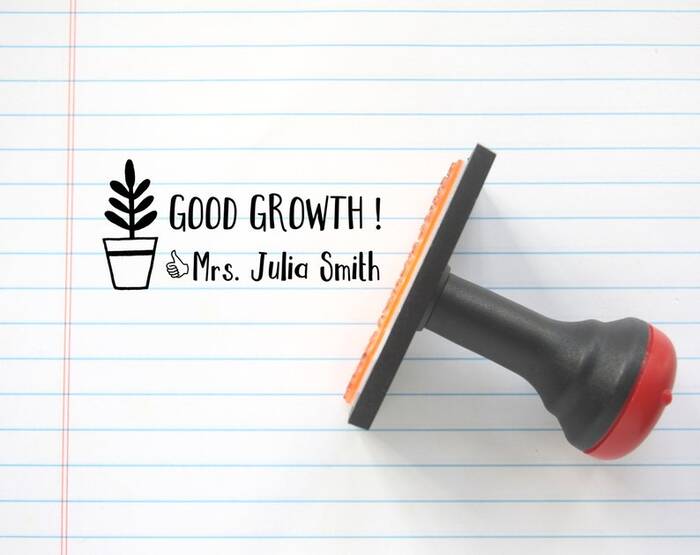 When they're checking and grading homework, they'll always reach for this stamp first. You can show off your artistic side by sending in a photo of your teacher or a phrase they like to use.
21. Hand Cream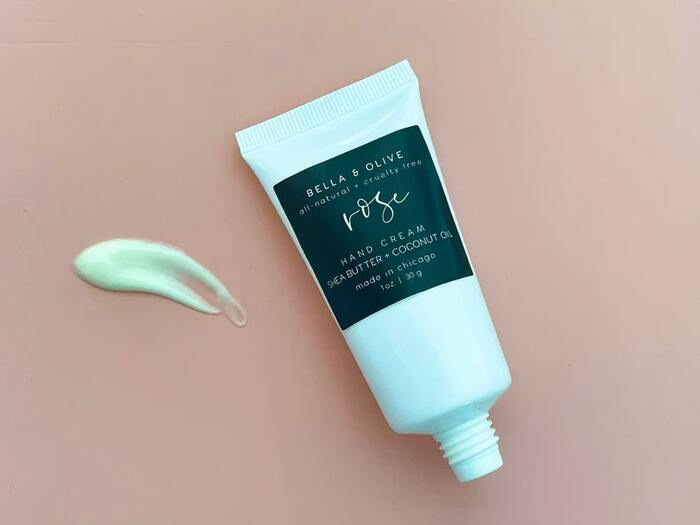 Their hands and sanitizing all day long causes teachers' skin to dry out and crack. This hand cream will leave their hands smelling and feeling great.
22. Seat Cushion
Giving these cushions as valentine gifts for teachers can help alleviate back pain and sore muscles. It's possible to get them in a variety of styles and thicknesses. Here's our full verdict.
23. Book Club Candle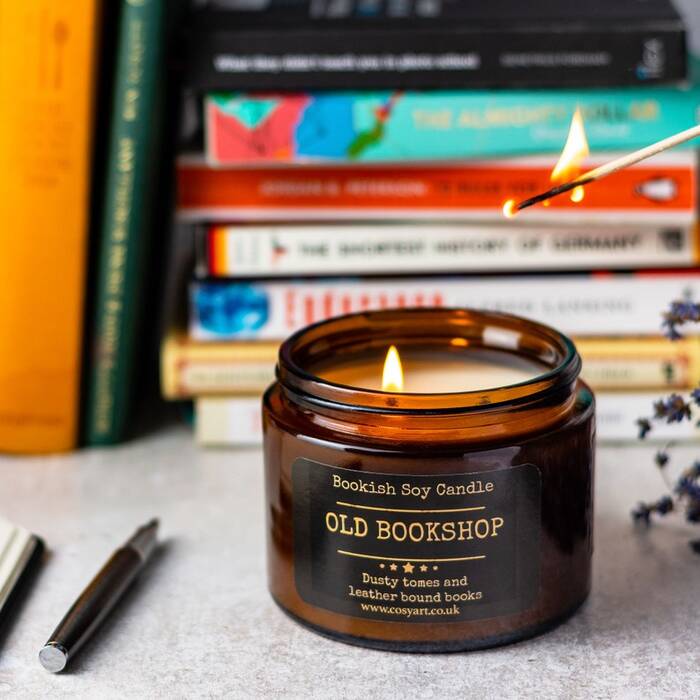 With its nutmeg, amber, and sandalwood scent, you know they'll appreciate the wit behind these cheeky candles as valentine gifts for teachers.
24. Well-Being Package Box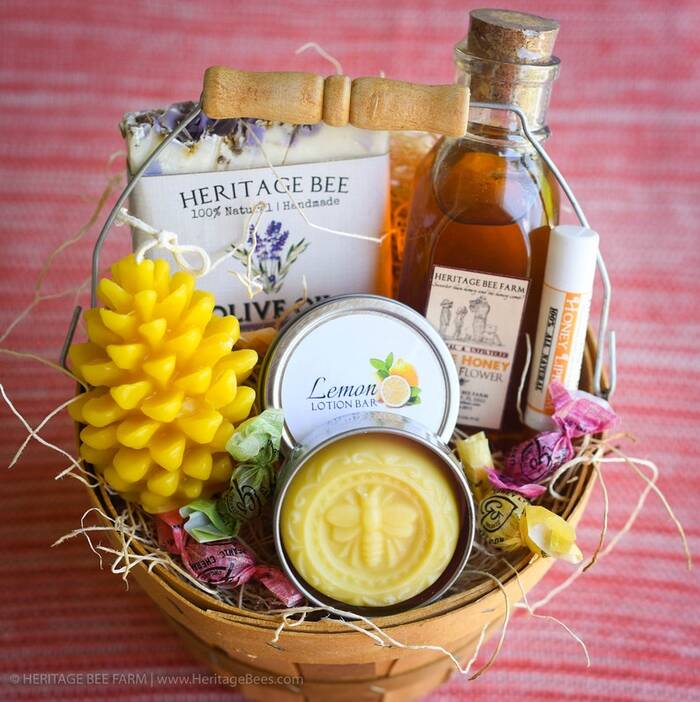 For students and parents who prefer to do things themselves, gift baskets can be a huge hit and a lot of fun. The most important thing is to tailor the basket to the teacher's needs and interests. Teachers are practical people, and if the basket is more style than substance, its contents will probably still be appreciated but not used.
25. Your time
Teachers appreciate these great presents very much. After class or at the end of the school year, a great way to show gratitude is to help organize or clean the classroom.
26. Daisy Flowers and Butterflies Canvas Print
What do you present a teacher for Valentine's Day? Try something sweet, but without the calories. Time spent with our teacher is priceless, as we all know. This unique canvas art is a treat! The crew's names are included in the list. Valentine's Day class gifts never looked so wonderful!
14+ Easy Valentines Gifts For Teachers Homemade
27. Adorable Bookmarks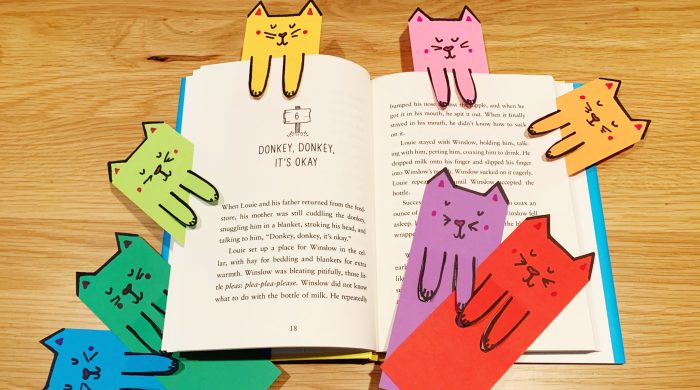 For a kindergarten or daycare teacher, these bookmarks would be ideal valentine gifts for teachers! These can be made in a variety of colors to accommodate a variety of professors. Once you've downloaded the free template, all that's left to do is fill in the blanks!
28. DIY Drawstring Bags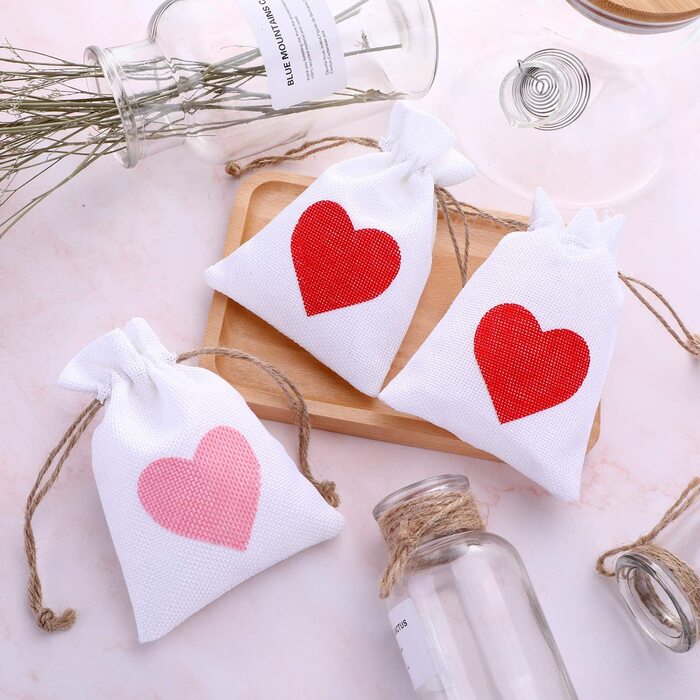 This bag can be filled with anything from lip balms and nail polish to bath bombs and cute stationery. You can even include lovely valentine gifts for teachers, such as a clay teddy bear if you have the time.
29. A Heartfelt Letter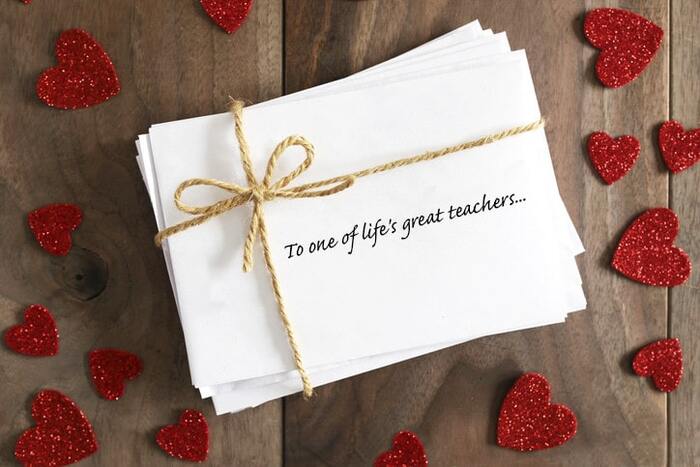 This is by far the most thoughtful thing a student can do for a teacher. In the end, teachers treasure the most handwritten letters from students thanking them and telling them that they made an impact on their lives.
30. Sweet Candy Jar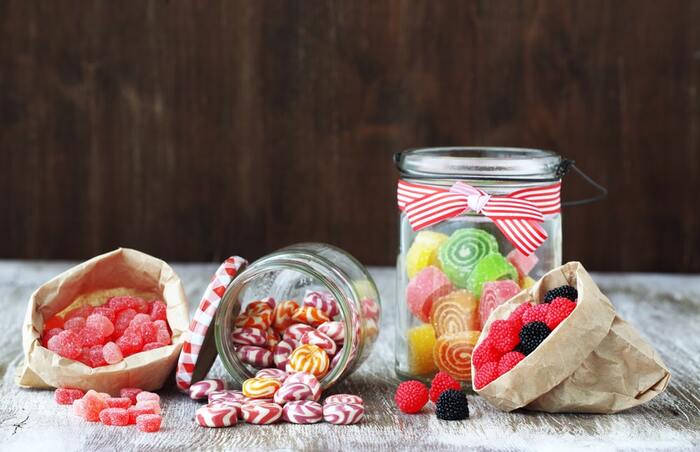 Attractive and inexpensive, even on Valentine's Day, you can give your teacher a sweet treat. You don't have to use these adorable jars; you can use regular ones that you decorate a little instead. Add some candy, mini-pretzels, and chocolate to these jars before adding a cute tag that you'll see in the source.
31. DIY Pencil Holder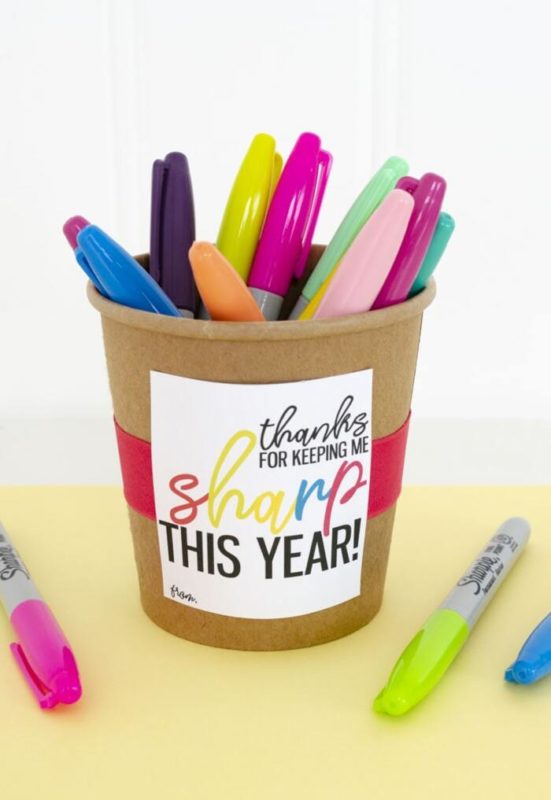 This pencil holder is perfect for Valentine's Day because every teacher needs a place to store all of her pens and pencils. Don't forget to hand-write the 'write' in the printable!
>>> Maybe you're interested: 35 Best Valentine Gifts For Coworkers That They Will Love
32. "Looking Sharp" DIY Gift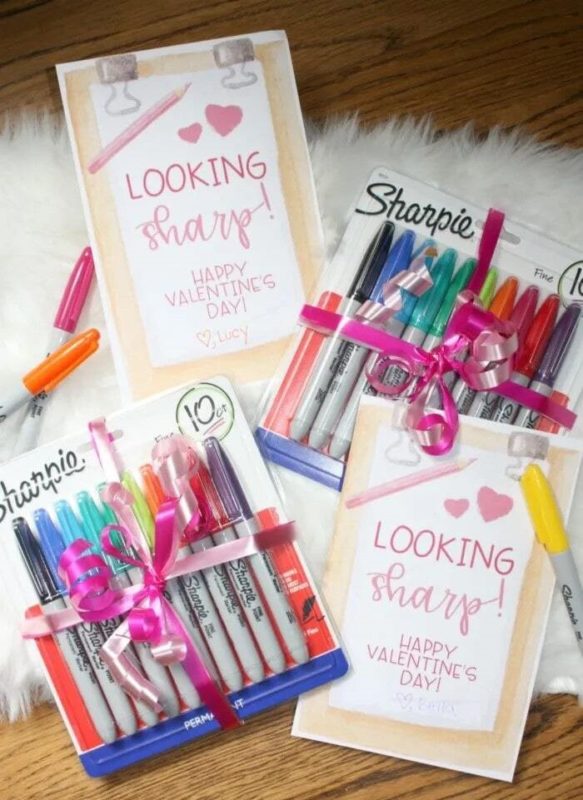 These are great ideas for unique valentine gifts for teachers! A simple package of sharpies or pencils and a few minutes of your time are all that's required. The Looking sharp tag is a clever play on words considering your razor-sharp gifts. The printables can be downloaded and the tags can be attached to the pens and pencils.
33. Valentine's Day Bath Bombs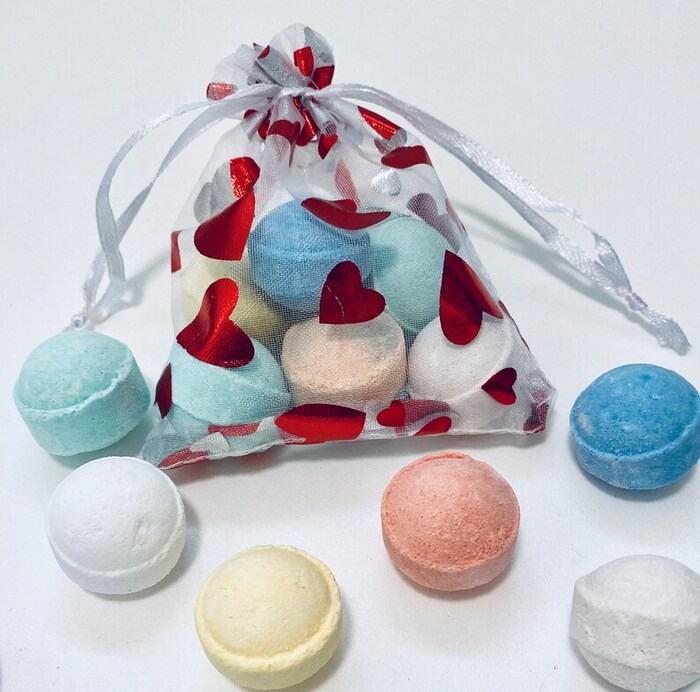 Club Chica Circle has created some soothing bath bombs that you can give to your teachers as a valentine gift. It's no secret that teachers need a pick-me-up after a long day at the office.
34. Chocolate Basket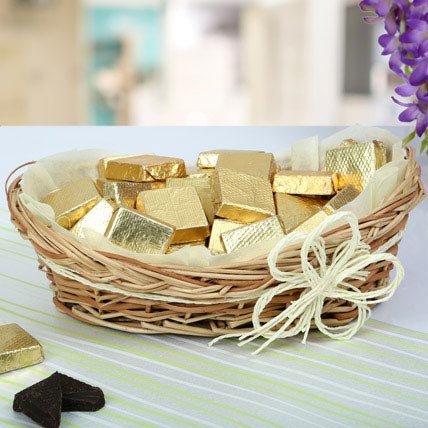 For teachers who are chocoholics, this chocolate gift basket is a must-have! A chocolate lover can't be left out. You can purchase a chocolate-filled basket on Etsy, or you can place their favorite chocolate bars in this gorgeous basket.
35. Fabric Heart Valentine's Day Decorations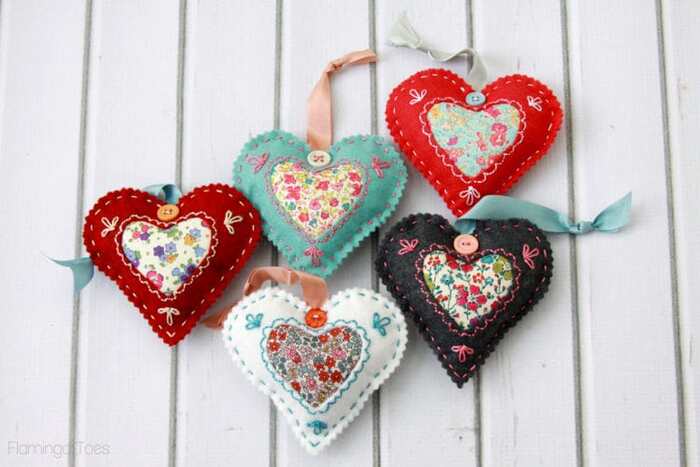 Give your teacher a Valentine this year! Fill them with lavender and you've got the perfect little sachet. These would make a wonderful present when accompanied by a plate of sweets or even just a handwritten card.
36. Valentine Day's Socks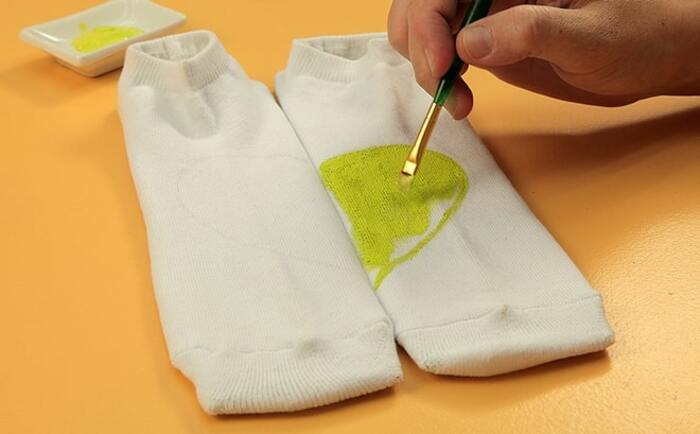 Staple or tie your printable label to the clear treat bag that previously held your socks. For women of all ages, these are amazing valentine gifts for teachers.
37. Valentine's Day Slime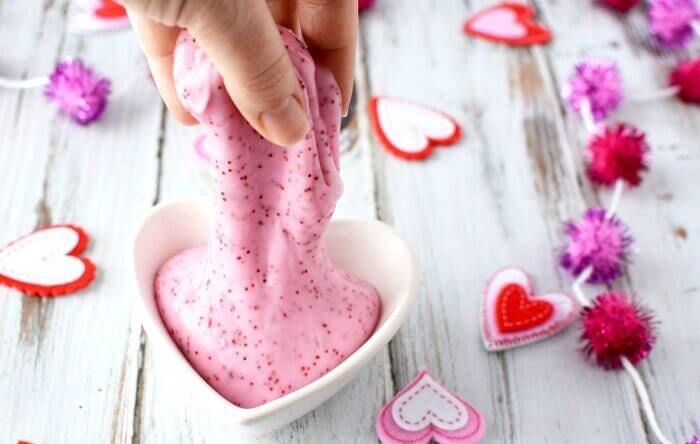 For a Valentine's Day gift, this is a great craft to make. Slime is something that is incredibly simple to make using very easy components and that can be found almost anywhere in the world. You can give this item to help your teacher relax after a long day at work.
38. Class Video For Gift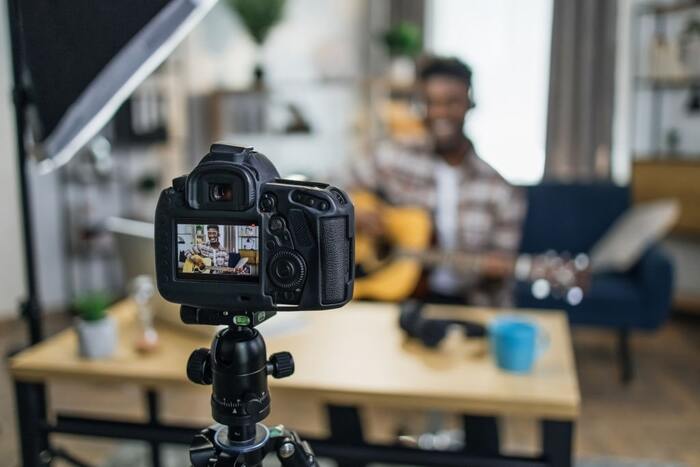 An educational video montage from one of the students is sure to bring tears of joy to the eyes of the teacher. A video montage with music can be created in minutes using the Montage platform, which sends invitations to participants via email, instructs them on how to upload their videos, and does all of the work for them.
39. DIY Plant Gifts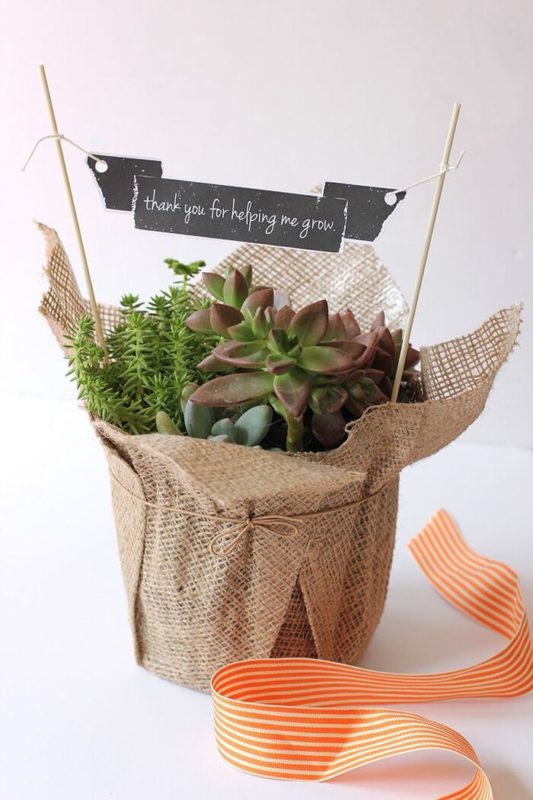 These succulent pots are so pretty that we can't stop looking at them. Plus, they're hilariously clever in their puns! Consider giving a houseplant as an alternative to a bouquet. It's more durable and requires less upkeep, but it still brightens up their workspace.
40. DIY Scrapbook
Make scrapbooks of the year's best moments and give them to her or him as a keepsake as valentine gifts for teachers to remember the class.
41. Cake Mason Jars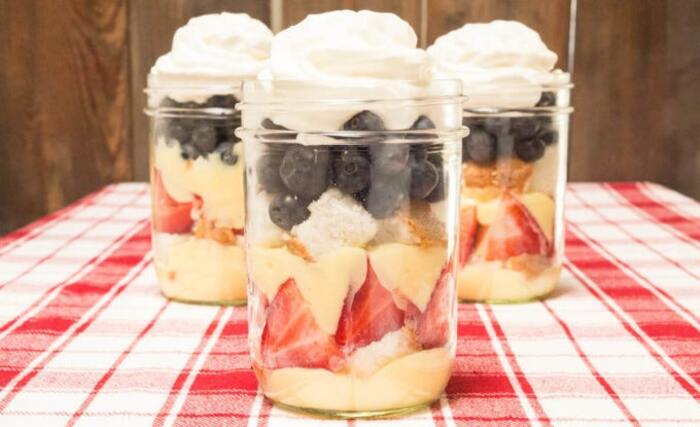 Mason jars can be used for a plethora of creative projects, they're perfect for the upcoming holiday of love! Using a clean jar, fill it with delicious cakes and attach the free printable tag on top.
Further reading:
Have you're found the ideal valentine gifts for teachers? These presents are a thoughtful way to thank someone who has played a significant role in your education. Regardless of any gift from Ohcanvas's list you choose, it will be the best present you can give this Valentine's Day. Remember to include a handwritten letter with your gift.