This May is an opportunity to express your gratitude to your mother for everything she does for you, your siblings, and everyone else in her life. However, when it arrives, it may seem nearly hard to select the best Mother's day gifts that adequately reflect your love and gratitude. If you're unsure where to begin, peruse these perfect mother's day gift ideas of Oh Canvas, which range from inexpensive to extravagant, to surprise and thrill your favorite lady this year.
Best Mother's Day Gifts 2023 That Make Her Home More Stunning
Canvas with heart touching quotes – First choice for a happy Mother's day special gift
1. In this house – We do family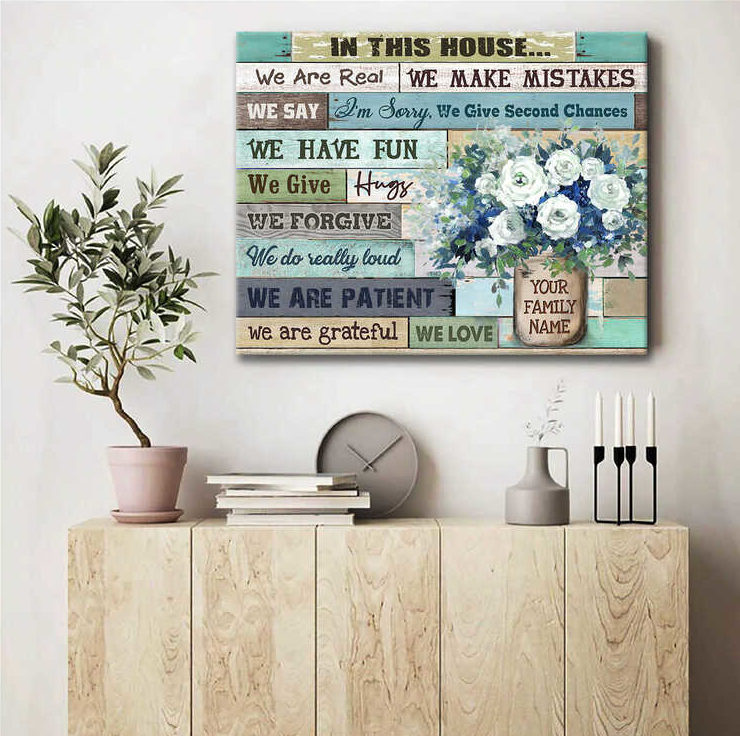 The first of our recommend products is to pick up a canvas with an elegant color picture and melting passage. This brilliant product will be a sweet decoration in the home since it is a custom canvas that we actually could put our family name on. These would be the best Mother's day gifts from daughter for your mom.
2. Family is forever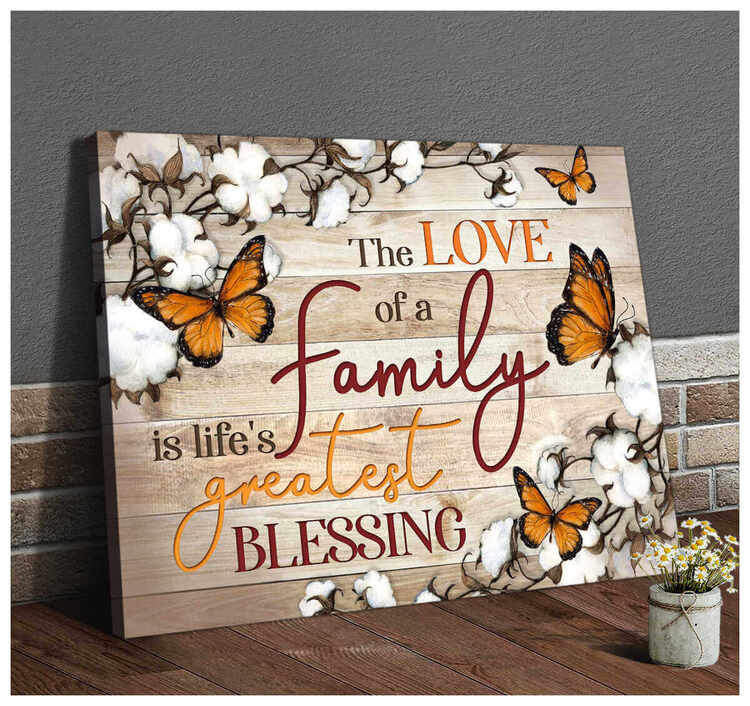 One more recommendation of taking a custom canvas for our sweet mom. The love of a family is unbreakable, and our mom's love for us is the glue that keeps us together. This bright and clear color will fit any wall.
3. Today is the day…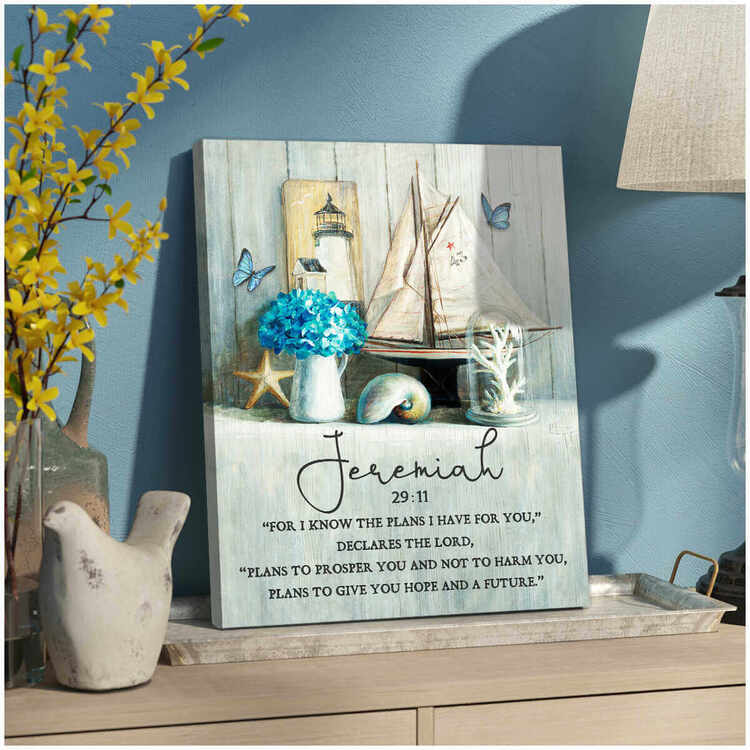 Watching the beautiful and meaningful things every day is so much joy. Good vibes are everything we need to begin a new day. In that way, this product with a special message is also the superior choice for a personalized Mother's day gift.
4. Every day is a gift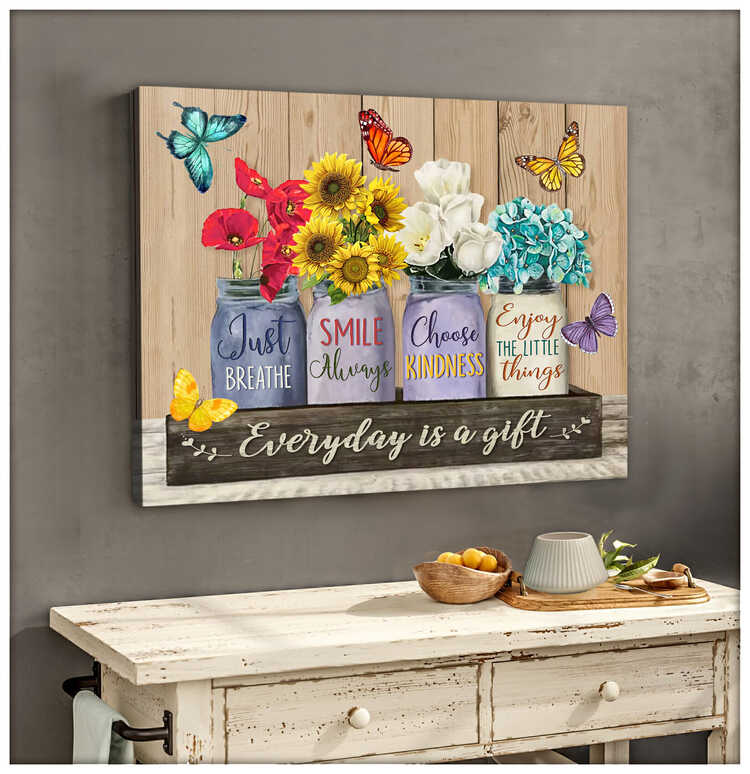 Do we tend to ignore a mind-blowing picture when starting a fresh day? It is true that we love to see something inspired and so does everyone. Nothing better than giving this personalized gift for a first Mother's day.
5. God says you are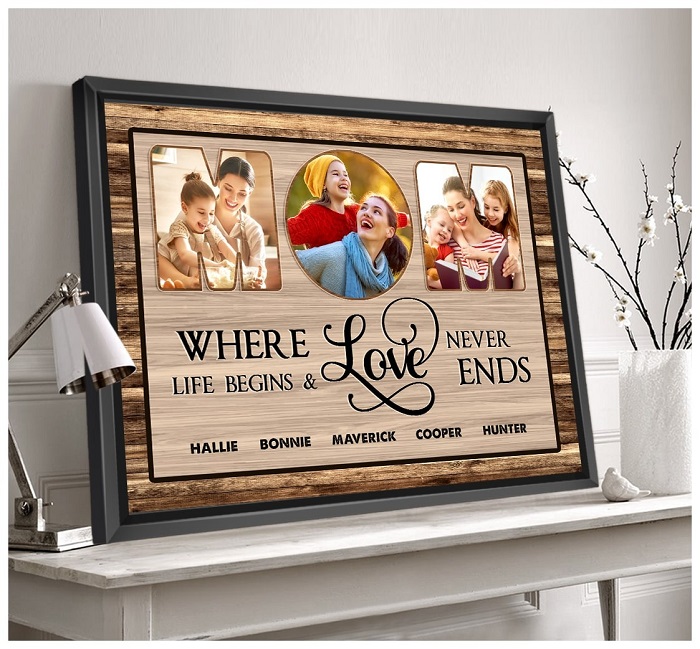 How about an exclusive canvas that you can attach your Mother's picture on or it is also a great mother's gift for grandma? A canvas print has mother figures can be a meaningful and thoughtful present for mom that can also bring good luck into her life. This personalized Mother's day gift will be hung on the wall with no hesitation.
Unique Mother's Day Gifts 2023
6. Beautiful blanket with a warm quote on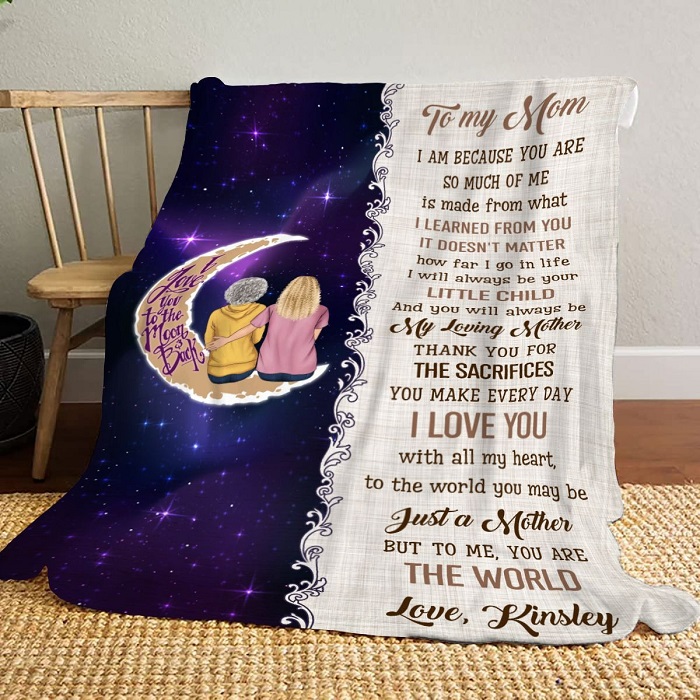 Blanket as a best gift means we want to bring warmth and heath to our Mother. Besides, this is an item that we always need in any weather. Thus, it is ideal to turn this one into a present. It is better to give a much more meaningful blanket with an attractive design and a special message Here is an inspirational mother's day quote suggestion for us to explore this kind of present.
7. Stunning Glass Keepsake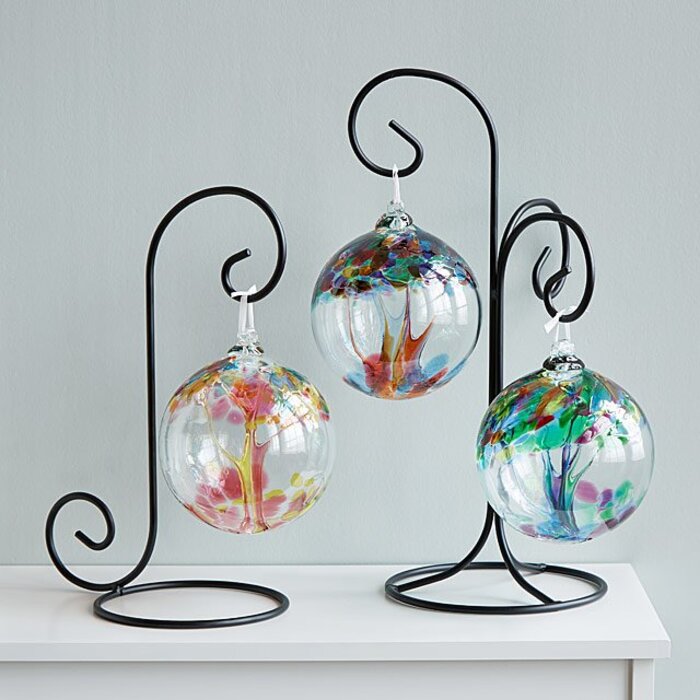 Enhance her home decor with a meaningful decoration that celebrates your newly formed family. These one-of-a-kind globes symbolize the special bond you've developed with your other half's nearest and dearest. It's one of our best Mother's day gifts ideas on this list.
8. Customizable Desk Calendar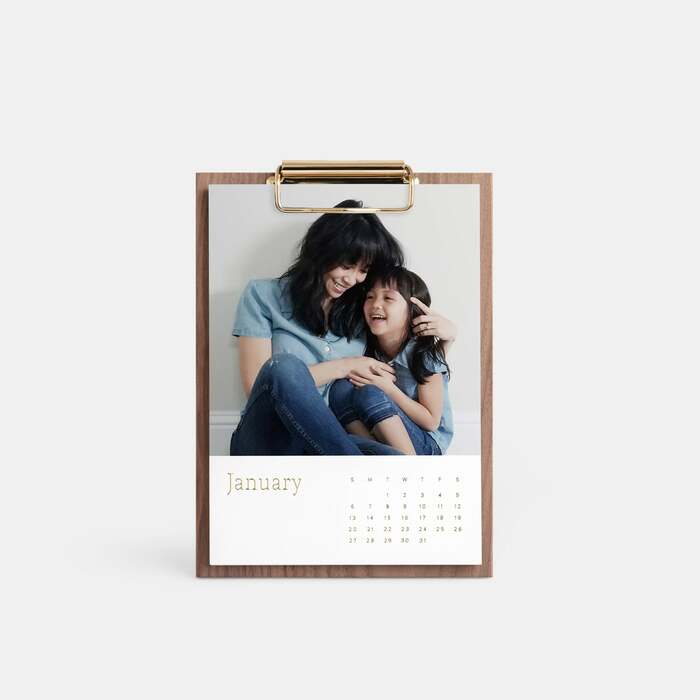 If she adores family photographs, she'll adore a customized calendar. This stylish walnut alternative has a peg stand, which is ideal for propping up on her desk. Fill it with photographs of the entire family, including you, her grandchildren, and any other close relatives, and make it come to a perfect personalized Mother's day gift.
9. Mixed Heart Snapshot Photo Art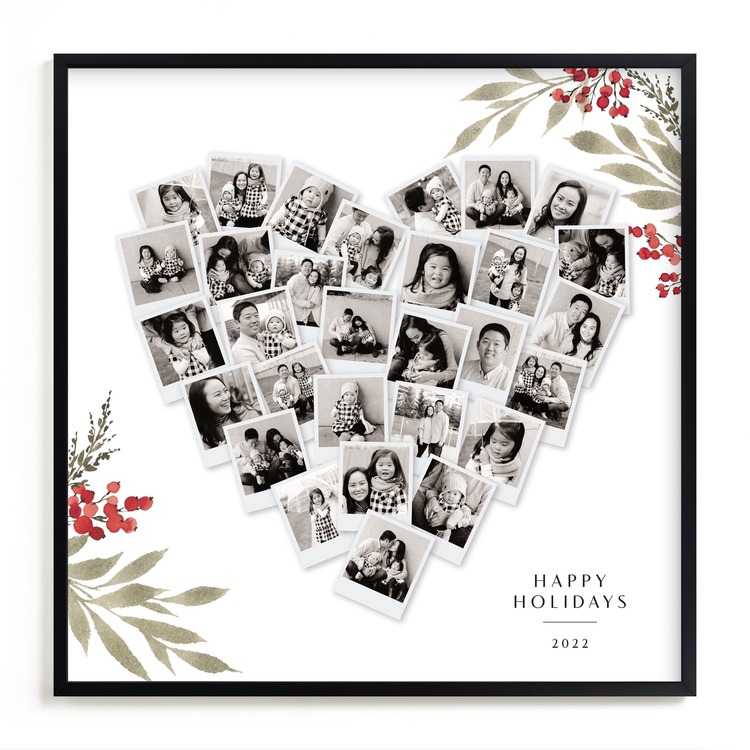 You know what she truly desires: photographs with her little ones she adores. Rather than settling on a single image to frame, select 30 of your family's most endearing photographs and arrange them in this heart-shaped digital picture frame. Nothing can beat this perfect gift for a first mother's day.
10. Trio of Farmer's Market Gifts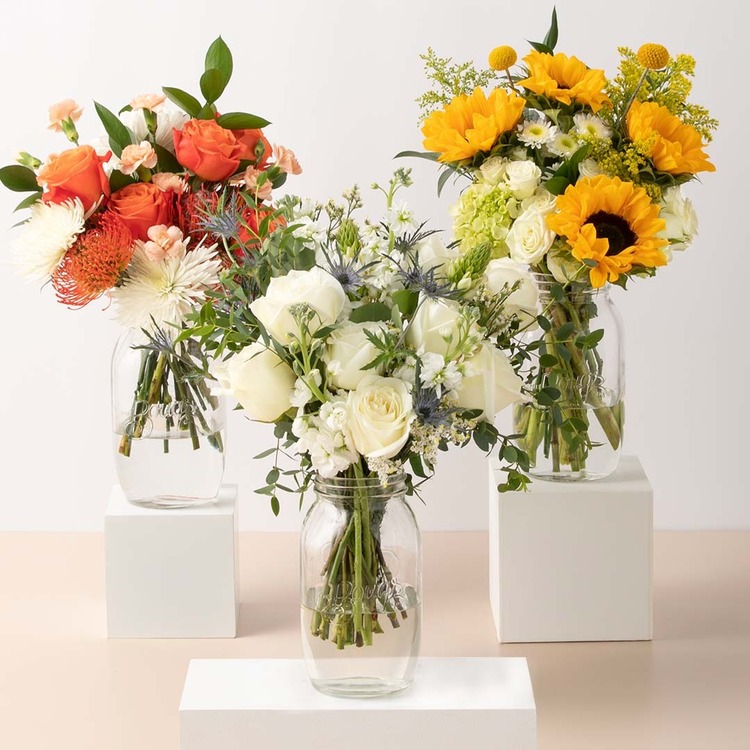 Provide her with a three-month floral subscription and leave the rest to The Bouqs. They'll hand-pick an assortment of cut-to-order blooms each month and deliver them to her on a pre-selected delivery date. Any mom in this world will fall in love with these beautiful flowers.
11. Personalized Birth Flower Portrait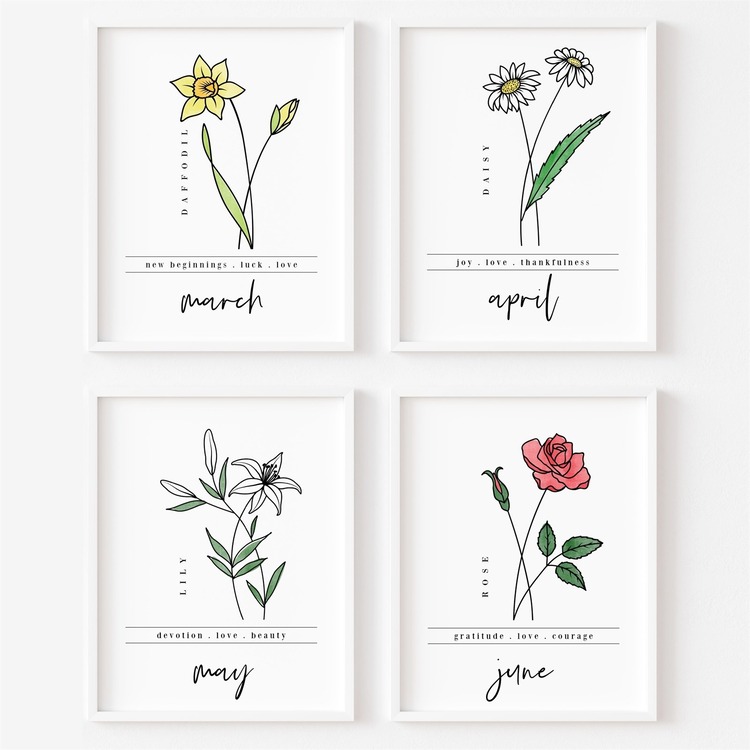 Include up to ten flowers in this print, which is available as a digital download or a physical print, to symbolize all of her children, grandkids, siblings, and any other loved ones. Now, she can use one of the best Mother's day gifts to increase the beauty of the house.
12. Lizzie Vase by Anthropologie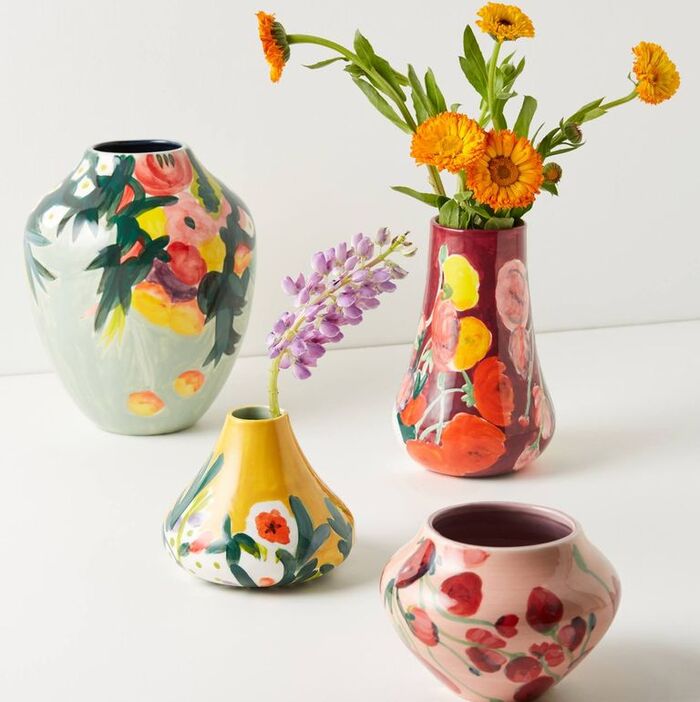 Other creative Mother's day gifts can't be better than this one. Bring one of these painted vases filled with flowers from your garden to her house for a unique take on a classic gift. Put it on a coffee table and the house will be more enchanting.
>>> Read more: 43 Mother's Day Gifts For New Moms She Actually Loves It
Creative Mother's Day Gifts That Make Her Moving
13. Succulent Medicinal Plants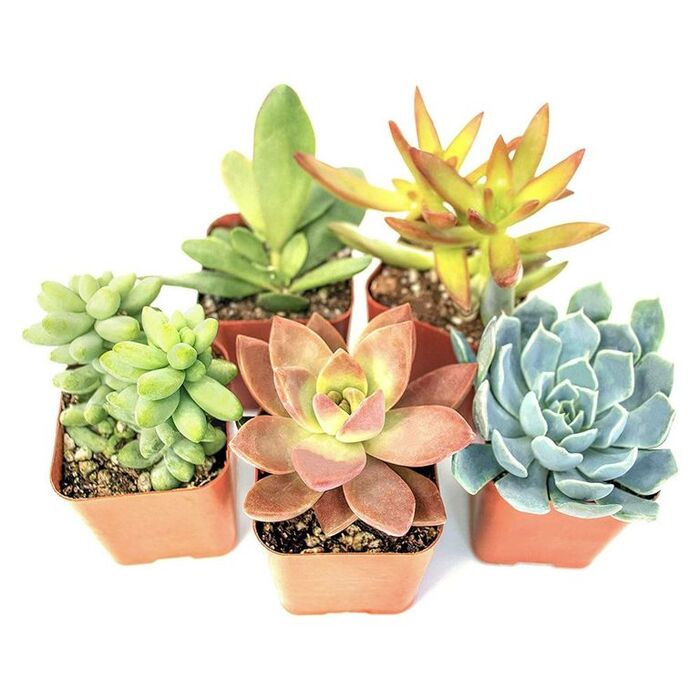 Even if she has the greenest of thumbs, a succulent garden is simple to maintain and adds vitality to any environment. This makes it a perfect mother's day garden gift for the mother who adores the notion of decorating her home with plants but is incapable of keeping any greens alive long enough for you to see them.
14. Planter That Waters Itself
We're kicking off our best Mother's day gifts recommend products with this incredible indoor garden. For this reason, the Click & Grow smart garden is a phenomenally popular product. It simplifies the process of growing vegetables, herbs, flowers, or anything else, without the need for regular maintenance, a backyard, or even excellent weather. This ingenious small device optimizes growing conditions by automating light, water, and nutrition levels.
15. A Delectable Truffle Selection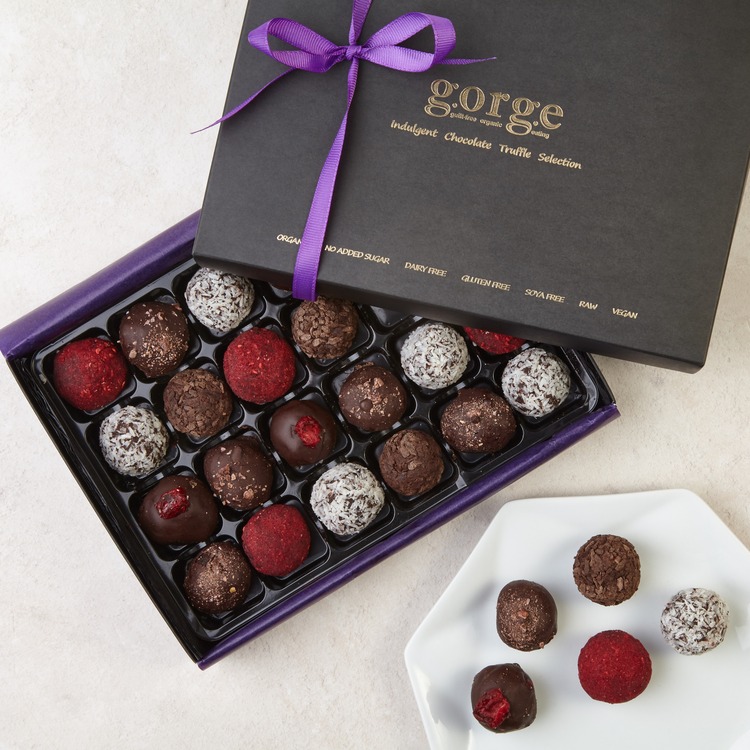 Are you looking for the unique Mother's day gifts 2023? A box of delectable chocolate truffles is an sentimental gift that everyone will appreciate. This assortment is available in 12- or 24-piece sets and features six delectable flavors (we'll take the cinnamon pecan).
16. Considerate Gift Set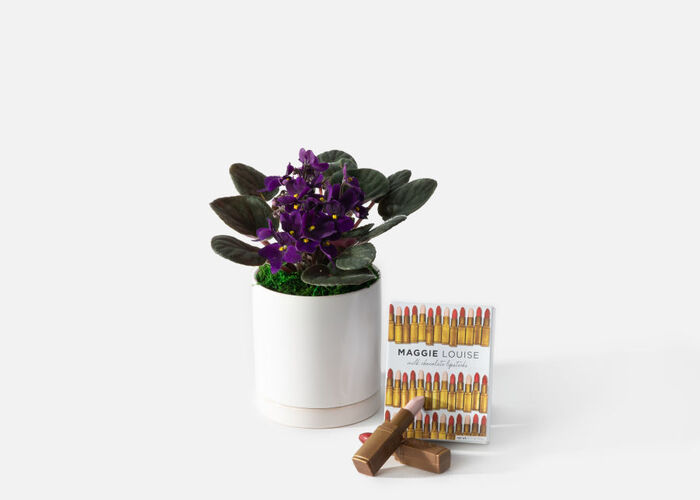 The most creative Mother's day gifts are those that reflect her interests. If she is never seen without her lipstick, she will appreciate the fun of these lipstick-shaped chocolates. Additionally, the gift package contains stunning violet flowers in a display-ready container.
17. Subscription for Houseplants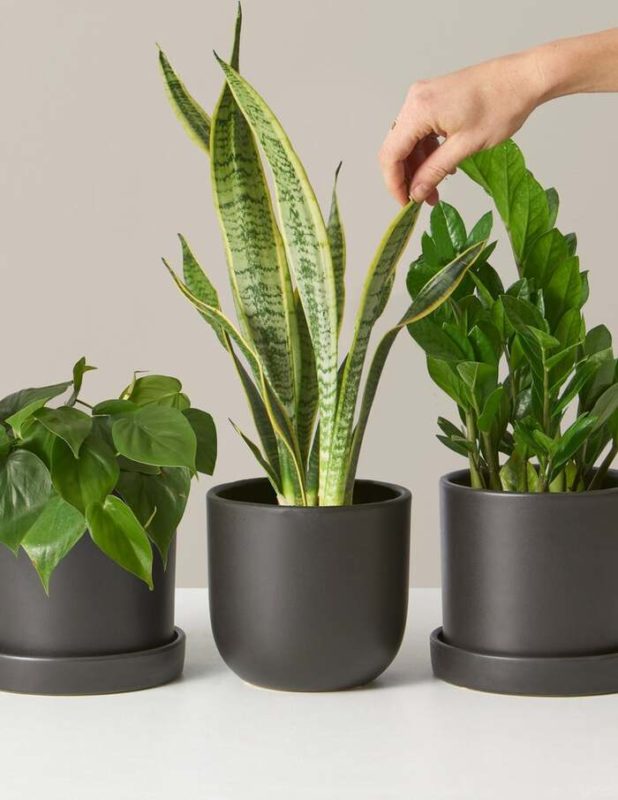 Does your mother have a green thumb? If she's constantly assisting you with plant-related issues, this unique membership service is an excellent way to repay the favor. Each month, she'll receive a new batch of bright foliage in a gorgeous ceramic container or a stunning azalea outdoor bonsai  (maybe if she wants).
18. Candle with a Soothing Aroma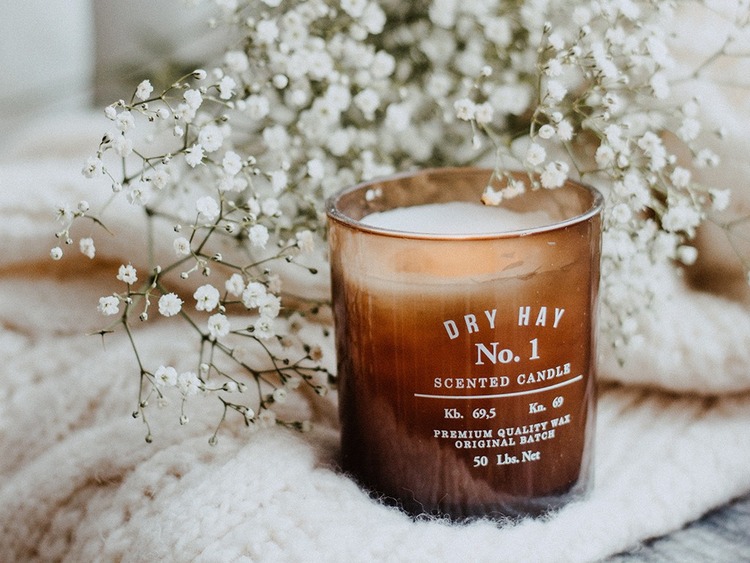 Aerangis' "The Beginning" candle has an exquisitely balanced aroma that combines jasmine and orchid with sandalwood and musk. This beautiful aroma was created as a result of the maker's early memories of assisting their grandmother with her orchid collection. Additionally, it is cruelty-free, non-toxic, and composed of plant-based components. If you are looking for the best Mother's day gifts for your aunt, do not miss this idea.
19. I Wrote a Book About You, Mom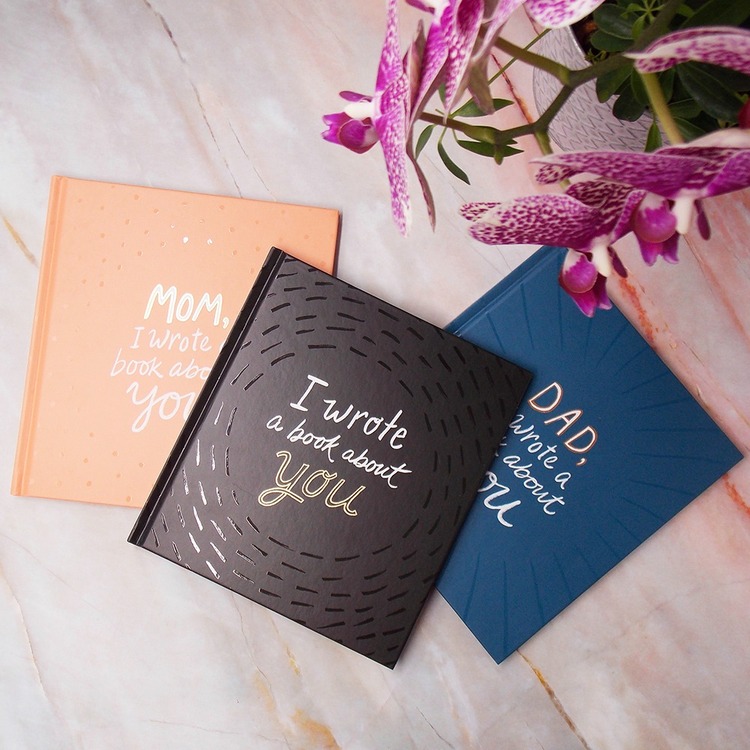 After everything she's accomplished, your mother deserves a full book detailing all of the ways she's demonstrated her love for you over the years. Spend an evening filling this journal with all of the stories, inside jokes, and shared characteristics between you. We make sure it is a meaningful mother's day DIY gift for your mom.
20. Pillowcase made entirely of 100 percent pure silk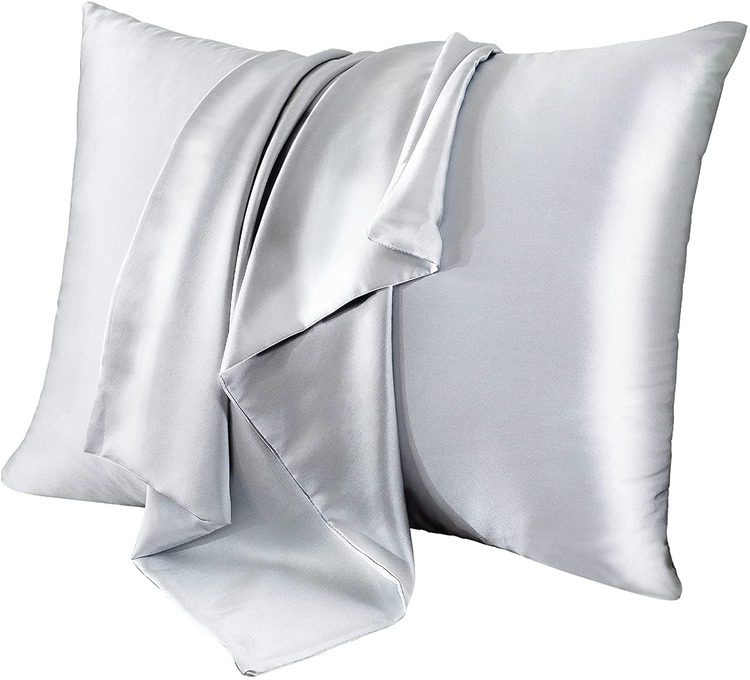 Sleeping on pure silk is not only luxurious; it also helps maintain the appearance of your hair and skin. This is the highest-quality silk pillowcase available: Our testing demonstrates that it is comfortable to sleep on and keeps you cool on hot summer evenings.
21. Foot Spa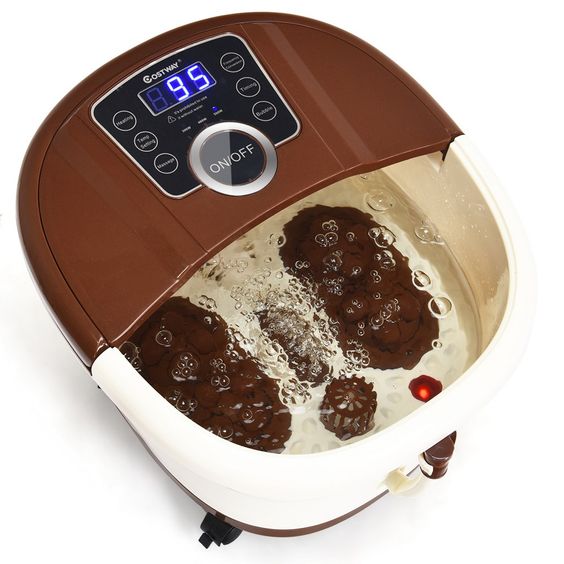 There you have it—a foot bath and a massager in one! It uses steam and rolling massagers to relax sore feet, so this is one of the best Mother's day gifts that the mom in your life will want to use every day.
>>> Read more: 31 Best Christian Mother's Day Gifts To Celebrate Her Faith
Fashion and Beauty Mother's Day Gift Ideas
22. Snug Wool Slippers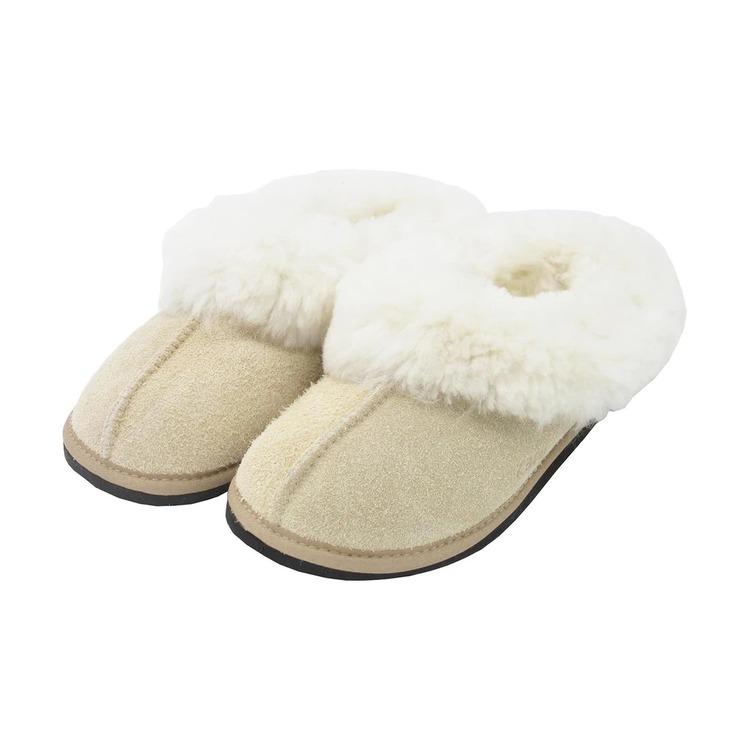 Consider the season while determining what to present your Mother for the holidays. The chill in the air necessitates comfortable accessories such as sweaters, scarves, and—you guessed it—slippers! These water-resistant moccasins' plush wool lining and robust rubber sole are a marriage made in heaven. Slippers are also the best Mother's day gift ideas since they enable your Mother to unwind and have some me-time.
23. Luxurious Cashmere Gloves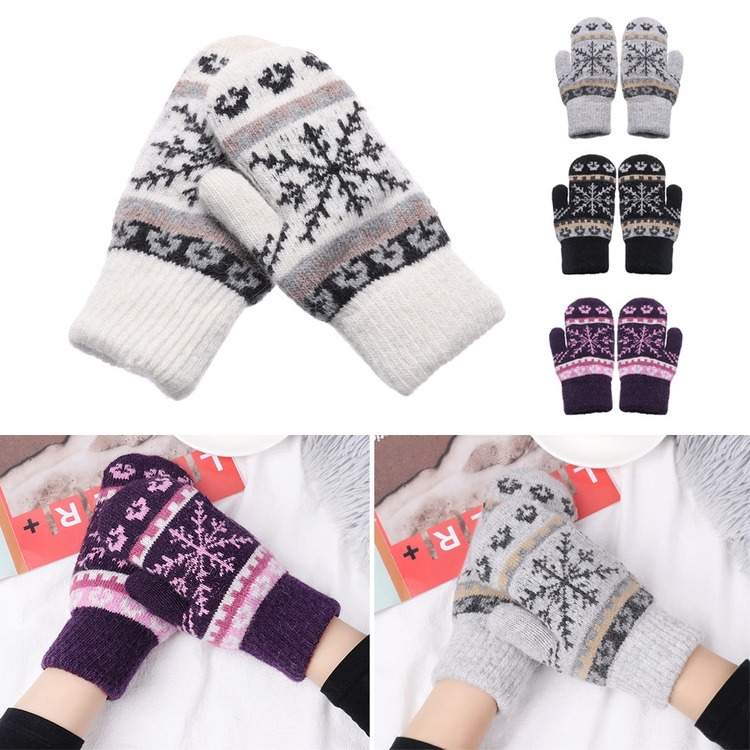 Almost anything made with cashmere makes excellent thoughtful Mother's day gifts. As previously stated, comfortable products are always appreciated throughout the holidays. These ultra-soft gloves are 65 grams of beautiful cashmere that she can wear throughout the winter (and every winter to come).
24. Affluent Throw Blanket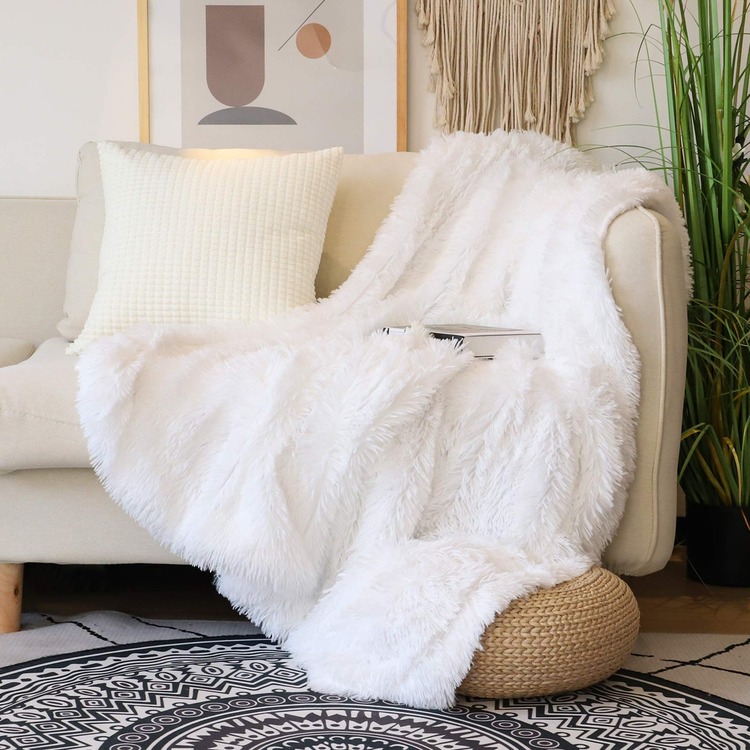 Are you at a loss for practical Mother's day gifts? Consider this luxuriously silky throw blanket that is incredibly easy to maintain. She may throw it in the washing machine and it will not shrink, pill, or wrinkle.
25. Shearling Slide by the Fireside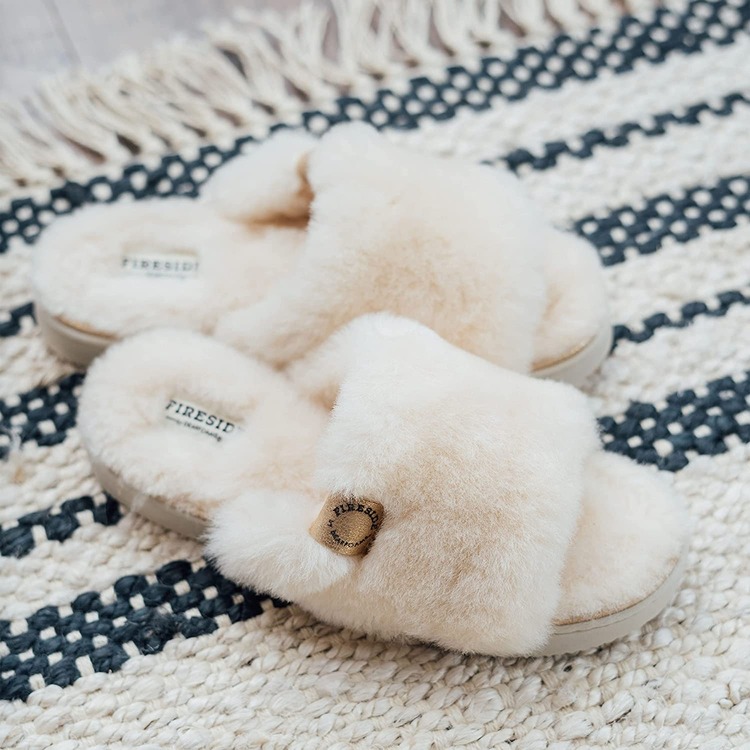 These slip-ons are made entirely of sheepskin and will keep her warm from the ground up. And, while they're designed to be worn indoors on lazy Sundays, the robust rubber sole can withstand the elements, so she can confidently walk to the mailbox or coffee shop. Grab these best Mother's day gifts now and make her a surprise.
26. Elegant Leather Tote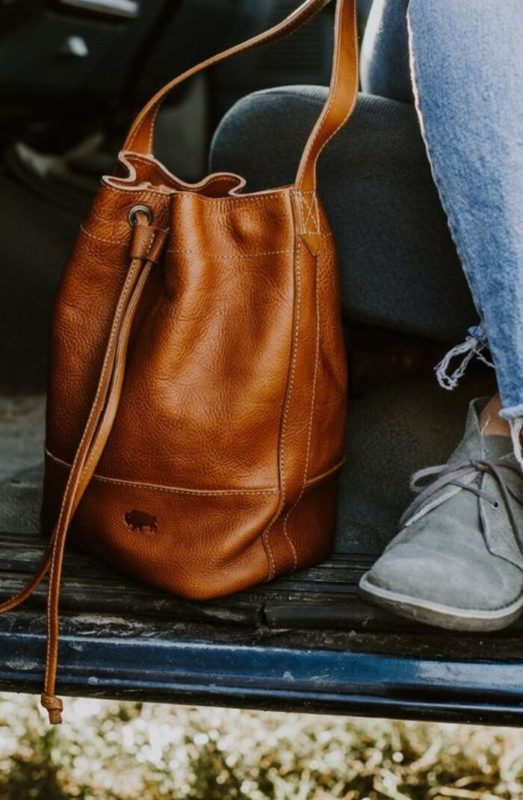 If it's about time she received some luxury mother's day gift ideas, now is the time. We adore this opulent Italian leather tote bag for its timelessness, spacious interior, and deftly structured design. Spend a little more money on a monogram to make it a perfect gift.
27. Mama Champion Sneaker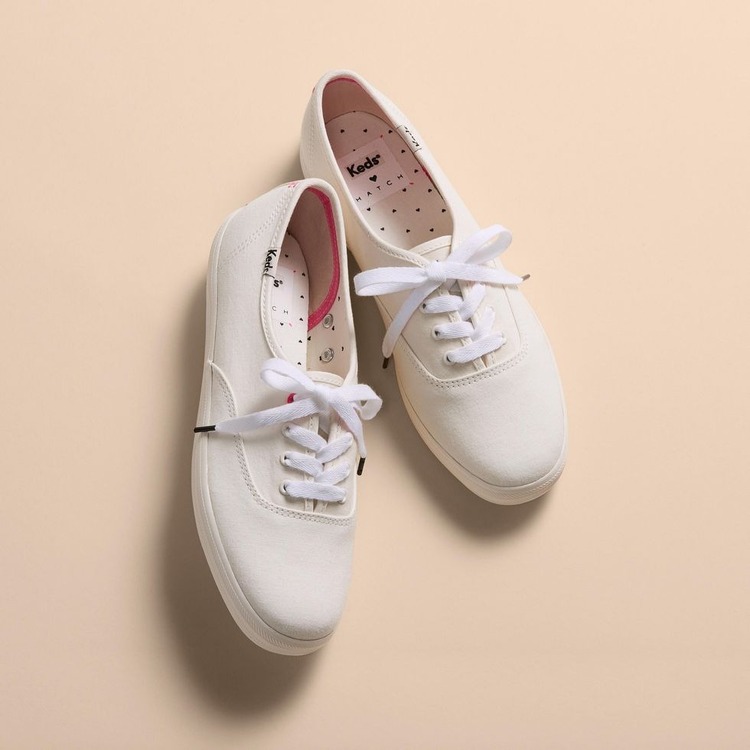 With a clean pair of white shoes, you can never go wrong. These, on the other hand, feature a charming her big day touch: Each sneaker's tongue is stitched with the word "mom." She can wear it with a white t shirt and this look can make her more youthful. Maybe you won't be able to skip through these best Mother's day gifts.
28. Moonlight One-Piece Pajamas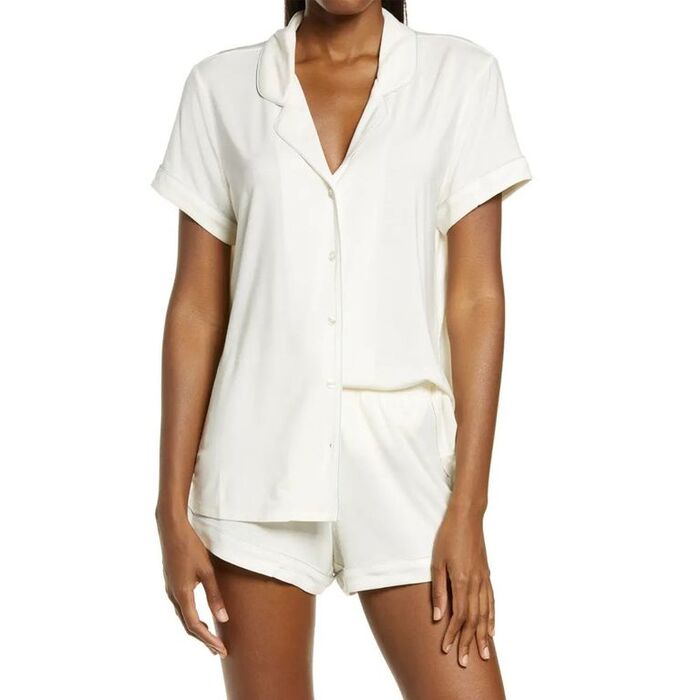 This ultra-soft pajama set is ideal for new mom. The unstructured, lightweight knit is ideal for any body type. A perfect mother's day gift can help her have a good night's sleep in the hot summer, right?
29. Petite Tri-Zip Crossbody Bag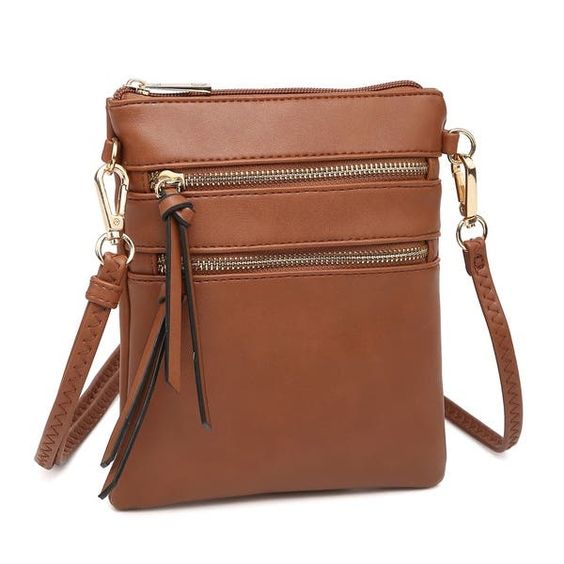 This crossbody purse is ideal for errands, dinner dates, and everything in between. It holds everything she needs without weighing her down. Choose a neutral color that goes with everything or a bright neon to make a statement.
30. Hooded Faux Shearling Puffer Coat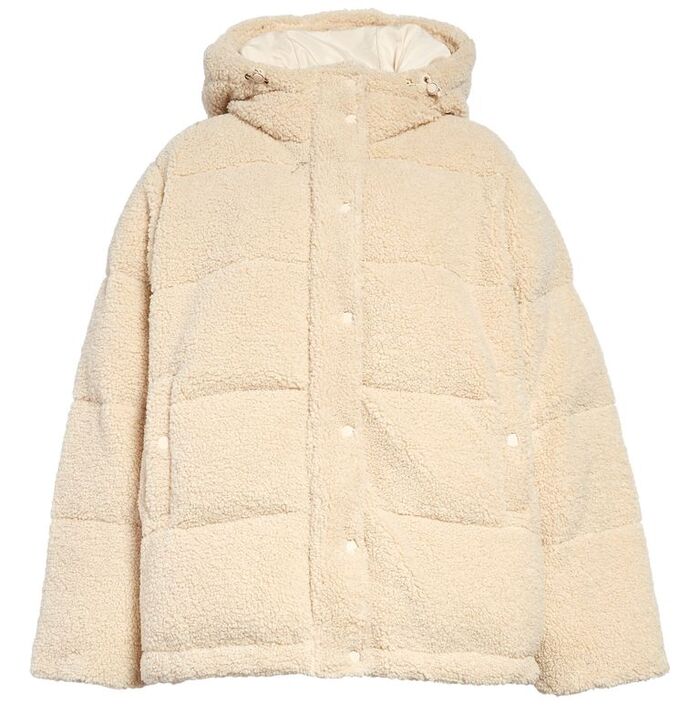 On the other hand, she'll adore having this trendy faux shearling puffer coat on hand for those occasions when she needs to go out in public but still feels as if she's wrapped in a comforting blanket. It may be a perfect mother's day gift for mother in law, you should try.
31. Bucket Hat, Vintage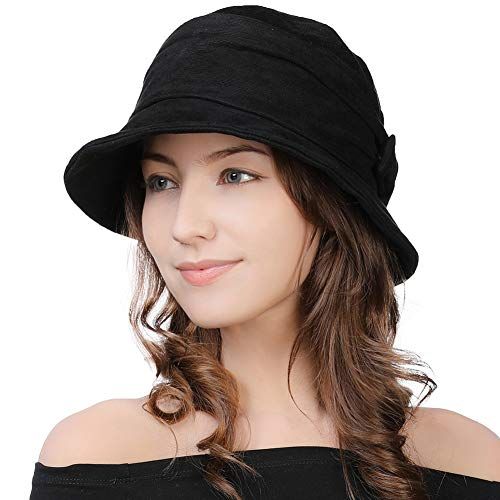 This antique hat is a must-have for the fashionable mother. You'll want one for yourself as well. This is one of the best Mother's day gifts that are trendy, attractive, and never goes out of style.
32. Faux Leather Leggings with Stretch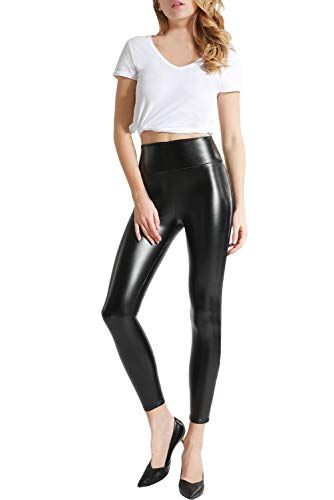 Another amazingly comfortable garment that doubles as a gorgeous piece. These comfortable faux leather leggings will allow her to express her inner Sandy Olsson whether she pairs them with an oversized turtleneck for loungewear or a pretty t shirt for date night with your father. Make her more confident with this best gift for a first mother's day.
33. Pullover Tunic with High/Low Neckline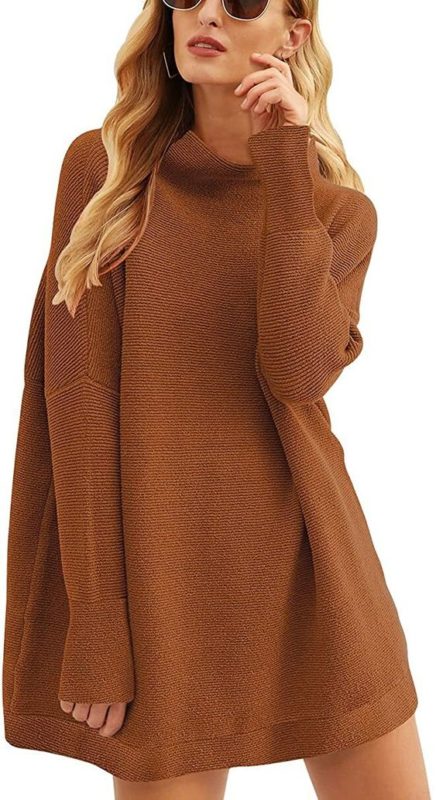 Not only will Mom feel like extra soft after a workout, but this high/low design pullover is trendy enough for her to dress up or down depending on the occasion.
34. High Fashion Tshirt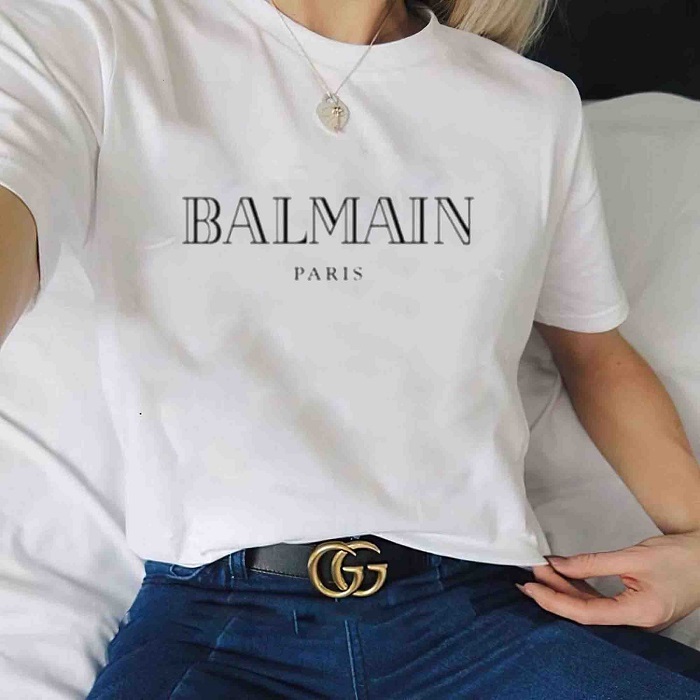 Whether she wears it with loungewear or jeans, this white high fashion Tshirt will infuse her day with luxury. She'll very certainly spend the entire winter in these luxury Mother's day gifts.
Related posts that can help you find more ideas:
35. Spectacular Diamond Earrings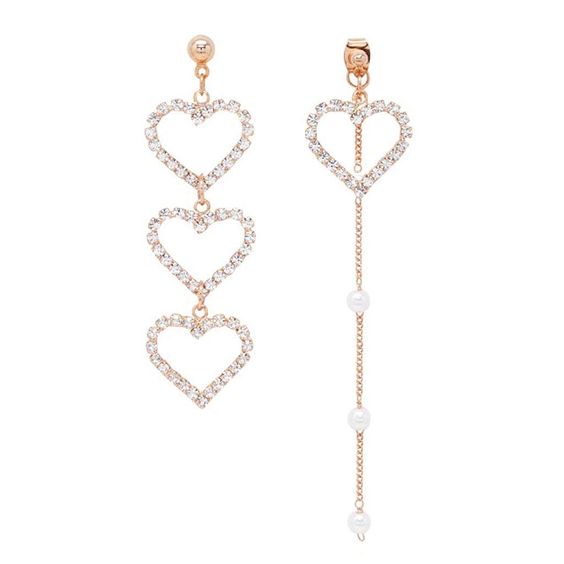 Whether or not she considers diamonds to be her best friend, a pair of magnificent pavé diamond earrings would bring a grin to any mother. These contemporary Huggies are understated enough to wear on a daily basis yet gleaming enough to make her feel like a million dollars. They are available in white, yellow, or rose gold 14-karat. They are not only the best Mother's Day gifts, but they are also quite funny and adorable.
36. Pendant with Symbolic Flower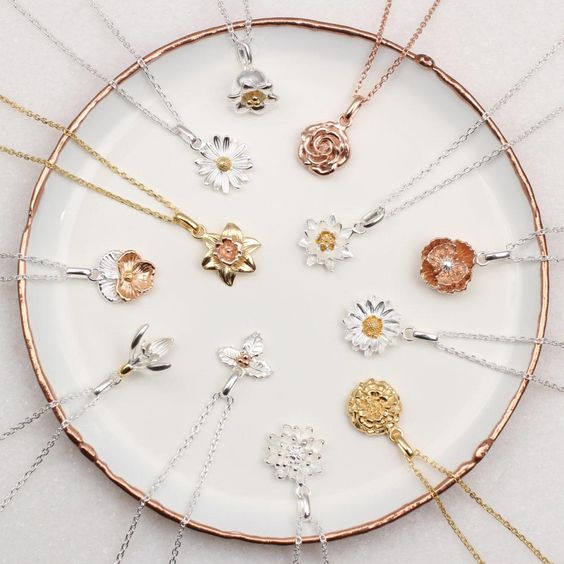 When it comes to thoughtful mother's day gifts, these lovely pendants take the cake. Each one is inscribed with the month's birth flower, such as daisies for April and peonies for September. Simply choose the one that corresponds to her birth month (you don't even need to know the exact date). They are available in silver, gold-filled, or rose gold-filled. Additionally, you can select from two alternative pendant sizes and chain lengths to complement her style.
37. Customizable Family Tree Necklace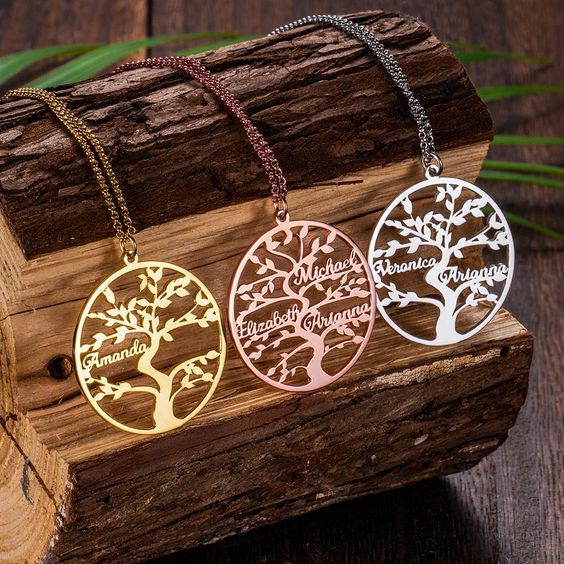 Maintain a tight relationship with her family — literally. Up to 12 gemstone leaves can be added to this delicate silver or gold chain to symbolize her children and grandkids. Confirm everyone's birth month before placing your order to ensure the correct colors are picked. What a best gift for a first mother's day!
38. Eau de Parfum Orange Blossom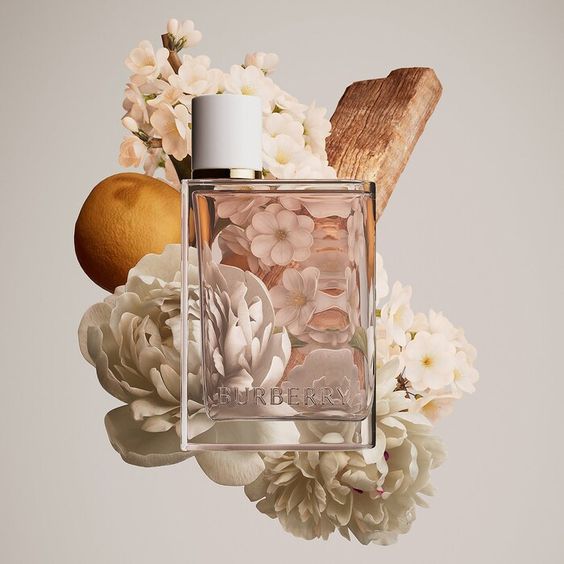 Perfume is a special piece of jewelry for women and now you don't have to have a headache to find the perfect mother's day gift for your wife or your daughter anymore. This crisp and fruity fragrance epitomizes pure beauty: It's vegan, hypoallergenic, and cruelty-free, with responsibly sourced essential oils from Afghanistan.
39. Necklace with Birth Flower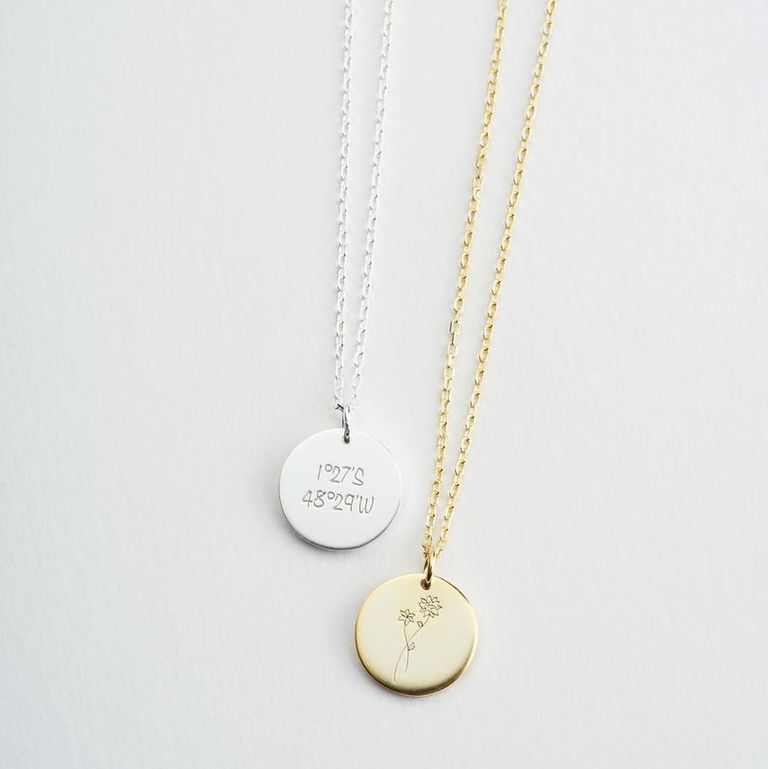 Birth flowers are a lovely, non-traditional way to personalize any pendant to best Mother's day gifts. Therefore, inform this craftsman of her birth month and he or she'll love engraving it on gold, silver, or rose gold disc.
40. Bracelet with Diffuser for Essential Oils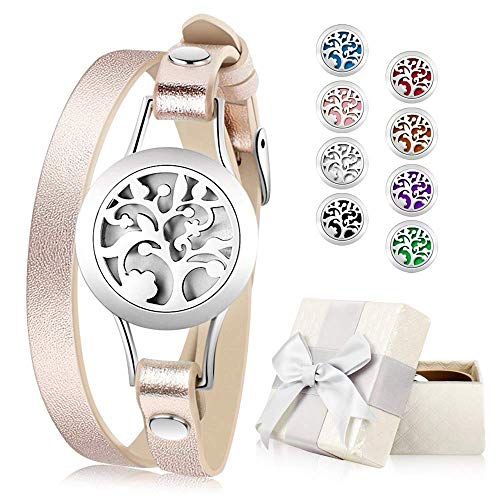 With this bracelet, she may maintain her composure when rushing from one location to the next. When she requires a moment of relaxation, she can put two to three drops of her favorite essential oil on the bracelet, attach it to her wrist, and enjoy the benefits.
41. The duo of Mama and Mini Poppy Bracelets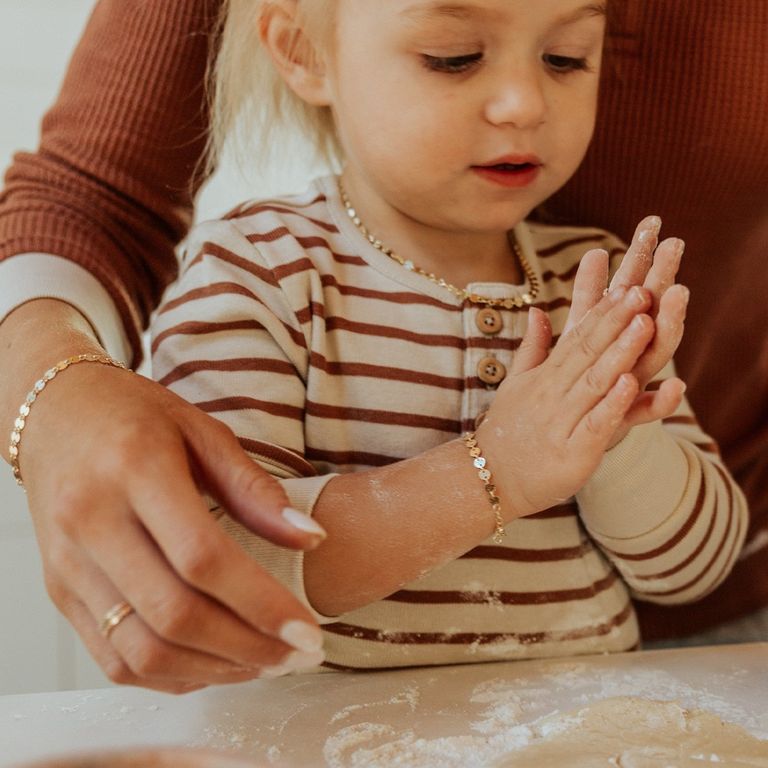 Nothing is more endearing than mommy and these ensembles. Due to the fact that small children will ultimately outgrow their matching sets, opt for changeable bracelets instead. Choose from a range of lengths in silver, rose gold-filled, or gold-filled for children and adults. What are thoughtful mother's day gifts!
42. Layered Gold Necklace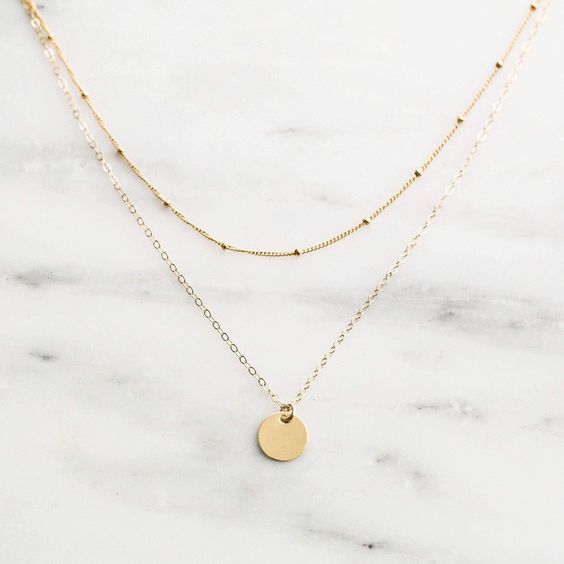 This necklace is a fan favorite with over 12,000 five-star reviews, and it's easy to see why. The delicate chain and exquisite pendant complement any wardrobe—they'll look equally as wonderful on a mom who prefers sweats as they will on a mom who dresses up for a farmer's market visit.
>>> Recommend reading:
43. Advent Calendar of Beauty
Want to make a lasting impression, try the best Mother's day gifts? Mother's Day presents delivered early will undoubtedly put your MIL in the holiday spirit (and put you on the nice list). This Advent calendar is filled with delicious surprises for each day of every month. She'll adore ELEMIS, Glow Recipe, and Medik8 cosmetics, haircare, and skincare products.
44. Gift Basket for Pampering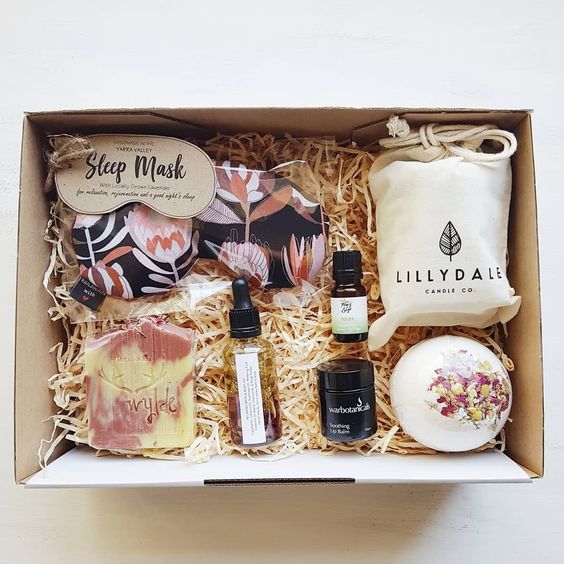 How about a pampering gift package for your Mother? A eye mask, a bath bomb, lavender soap, peppermint-shea lip balm, and a lavender-scented candle are included in this set. Additionally, the gift box bears a loving inscription dedicated to "my other mum." How an endearing and perfect mother's day gift!
45. Subscription Box for Self-Care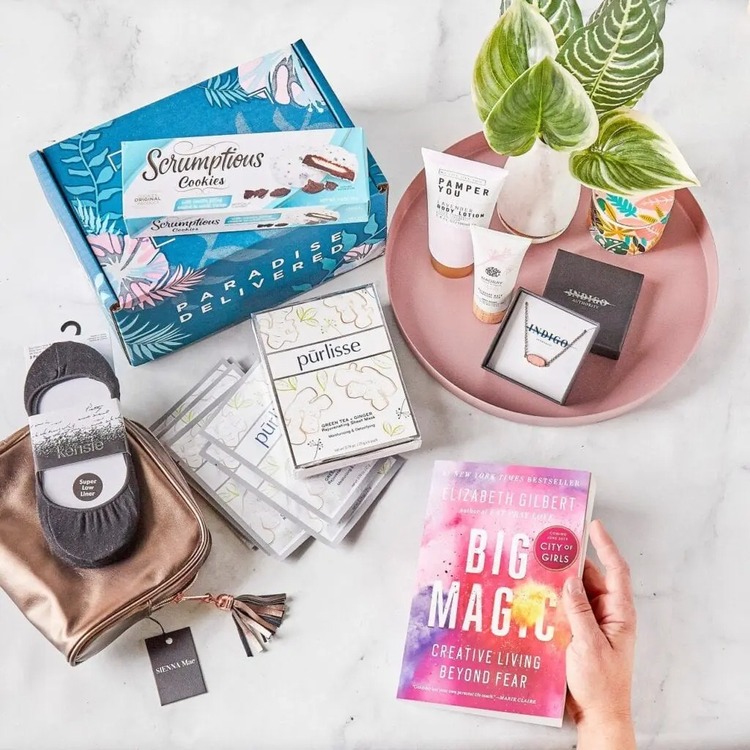 There are no practical Mother's day gifts than self-care, so enroll her in a monthly Therabox subscription to receive a variety of soul- and skin-soothing goods delivered directly to her door. Along with six to eight wellness treats, the gift box includes a happiness exercise to assist her to elevate her present R&R routine.
46. Luxury Bathing Gift Set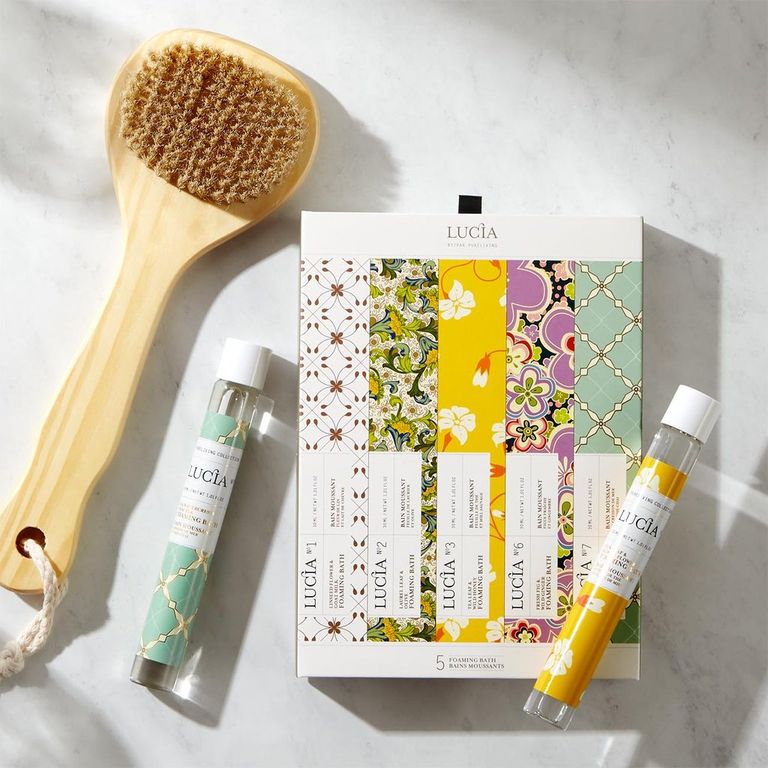 Bubble baths are the way to her heart — and this best gift for a first mother's day set takes the experience to the next level. When she's ready for a night of pampering, she can relax in the foamy water and use the boar bristle brush to exfoliate her entire body from head to toe.
47. Soap Inspired by Cocktails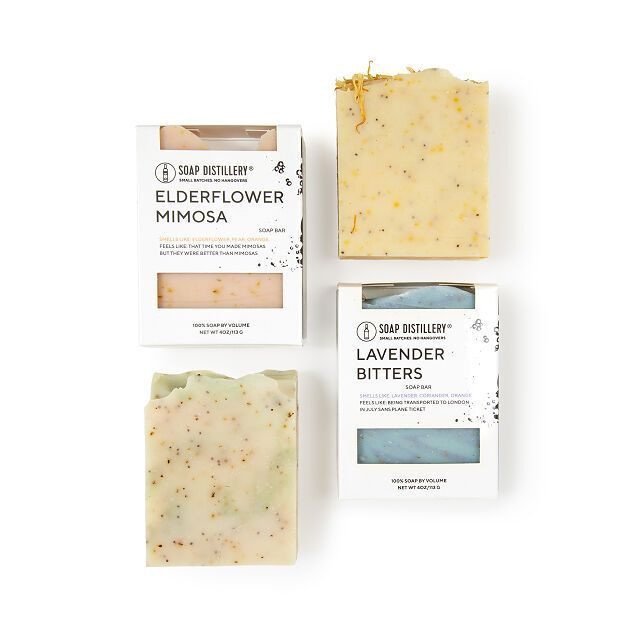 It's always happy hour when she lathers up these cocktail-inspired bar soaps. Choose from two boxed sets with elderflower mimosa and lavender bitters, or a mint mojito and limoncello.
48. The trio of Shea Butter Hand Creams
These purse-friendly hand lotions may be little, but they deliver a powerful punch. All three scented creams are formulated with skin-friendly components such as shea butter, baobab oil, and pumpkin seed oil to alleviate dry, rough, and cracked hands without leaving them feeling greasy. Just because these are the best Mother's day gifts means you should have them for new mom right now.
49. Face wash machine to prolong her youth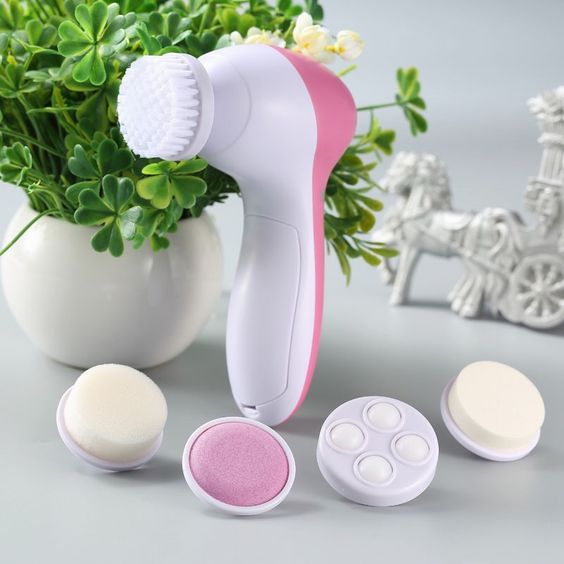 As with the body, the face demands additional attention. If she is unfamiliar with cosmetics, a face wash machine is an excellent present option for women. The brush penetrates deeply into her pores, eliminating excess oil and debris. Dead skin cells are removed considerably more quickly using this gadget than they would with conventional washing. Additionally, using a face wash machine is very good if you suffer from acne. Take this best gift for a first mother's day to contribute to the appearance of her younger, healthier skin.
50. Resolving the Issue: A Brightening Regimen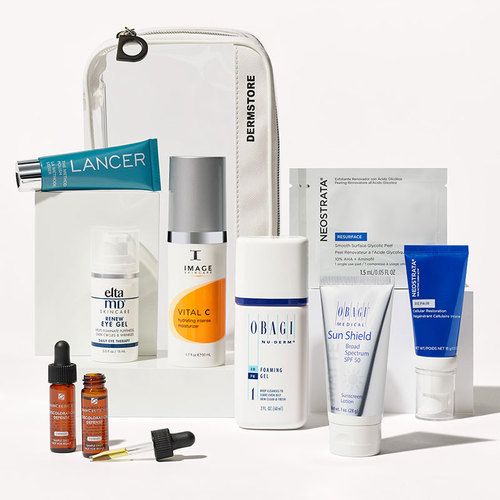 She is constantly seeking skincare advice from you, and now you can provide her with a tasting of the best products to address her problem areas. Each of the eight products in this collection is designed to lighten her complexion and diminish any hyperpigmentation or dark patches.
51. Rose Quartz Facial Roller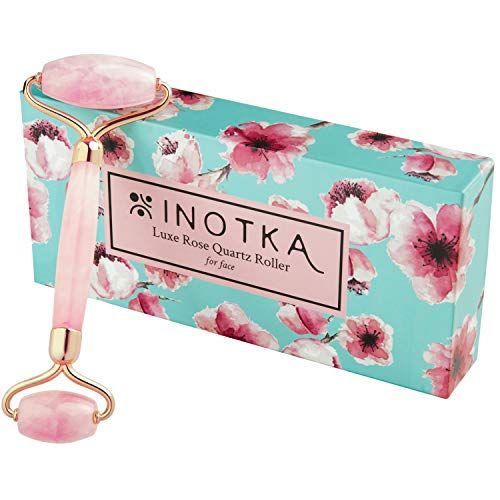 Because she deserves to lock herself in her bathroom anytime she pleases for a DIY mini-facial. Tell her to chill it or wrap it in hot towels before using it for a truly spa-at-home experience with one of the best Mother's day gifts.
>>> Read more: 37 Long Distance Mother's Day Gifts For Your Closest Women
Kitchen Mother's Day Gift Ideas
52. Online Cooking Class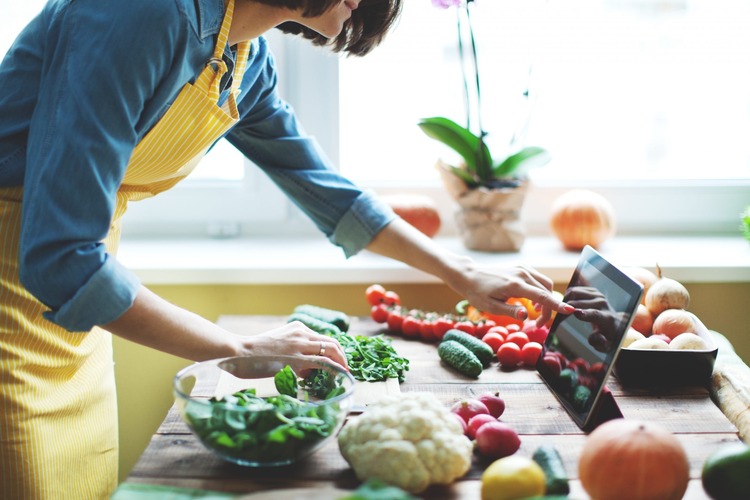 Does she enjoy life by experimenting in the kitchen? If that is the case, we can't think of finer and best Mother's day gifts than virtual cooking instruction for your Mother. Sur la Table offers a variety of interesting lessons, so she's sure to find something she'll enjoy life. Additionally, the class fee is per household, which means you can join her if this is something you'd like to do together.
53. Multipurpose Spice Collection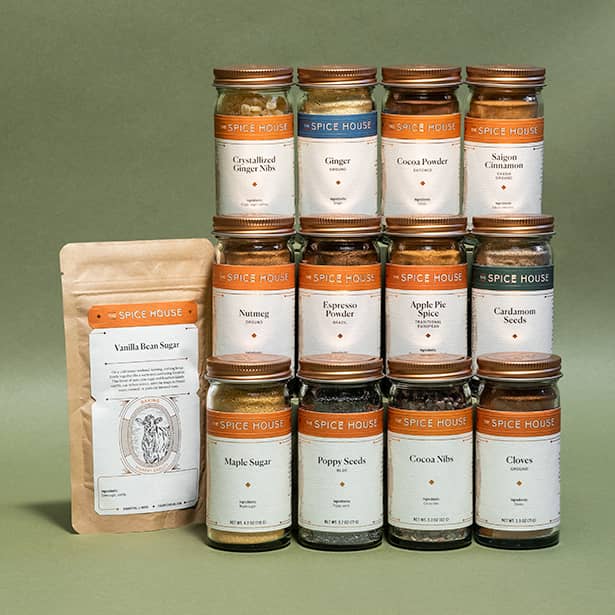 If her home is perpetually scented with cinnamon or freshly baked gingerbread during the holidays, you can be sure that this luxury spice collection will be used practically immediately. It contains thirteen common baking components, such as vanilla bean sugar, crushed ginger, and Dutch cocoa powder.
54. Efficient Wine Cooler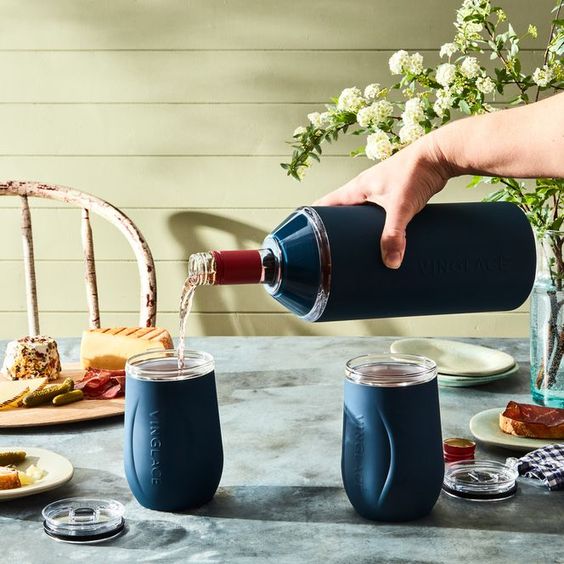 If your mother enjoys a glass of wine with dinner (or two—no judgment here! ), a sleek vino chiller will come in useful. This stainless steel accessory completely envelops a bottle of wine, keeping it at the ideal serving temperature for around four hours. And, because of the elegant design of this best gift for a first mother's day, it will not detract from her well-arranged tablescape.
55. Ornate Measuring Cups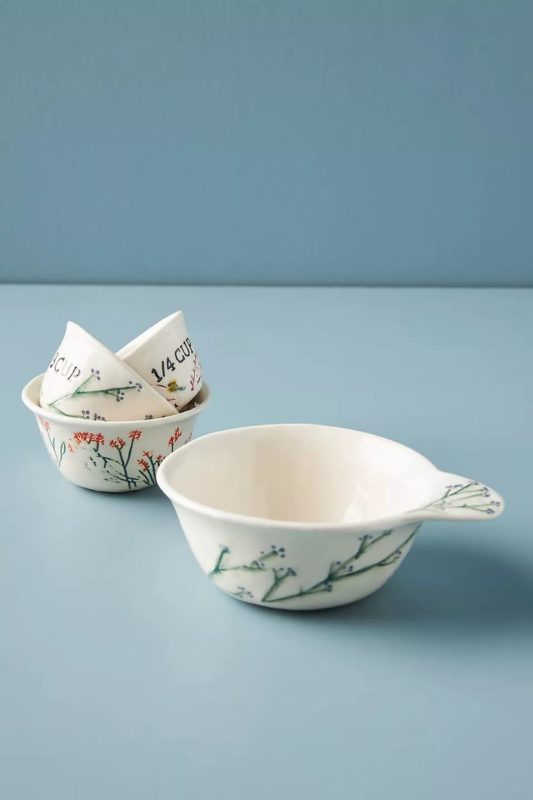 Are you still undecided about what to get unique Mother's day gifts 2023? Allow us to introduce you to these exquisite measuring cups. They seem too lovely to hide in a cupboard, with their fresh garden-inspired design. There are four distinct measures included in the set: 1 cup, 1/2 cup, 1/3 cup, and 1/4 cup.
56. Chopping Board with Engraving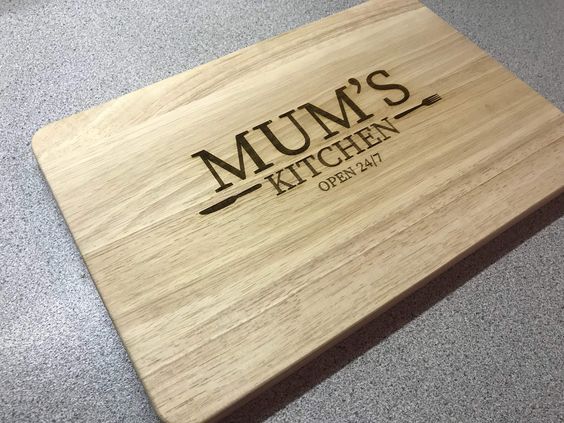 A customized serving and cutting board is an excellent gift for your Mother, particularly if she spends a lot of time in the kitchen. She may use this one-of-a-kind cherry wood board to prepare food as well as give her loved ones appetizers, charcuterie, and sweets. We are sure this is one of the best Mother's day gifts on this list that she'll love.
57. Apron with Modern Stitching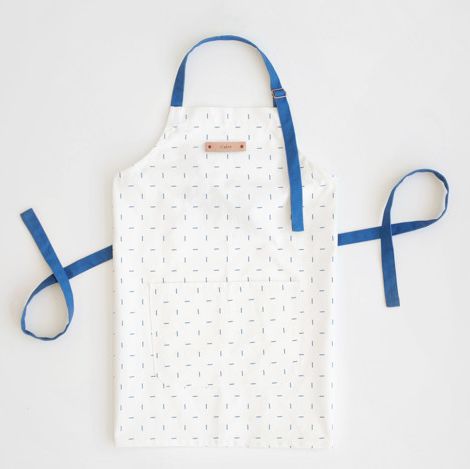 Each home cook should look the part, and this custom apron is the simplest way to do it. At no additional charge, customize the leather tag with up to 12 characters — her name or a self-proclaimed title, such as "chef in training." While she's at it, pick up a few extras for your family's other foodies.
58. Rectangular and Square Baker Set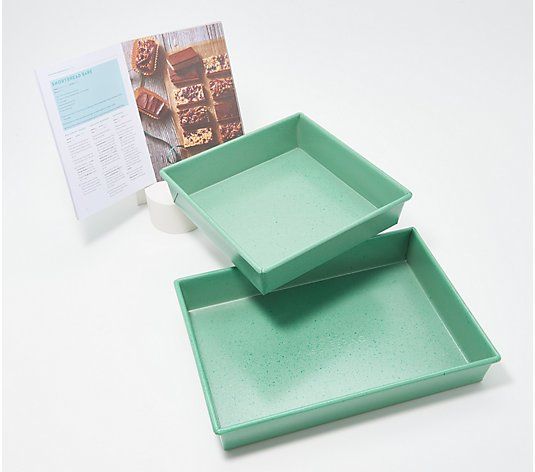 After all these years, your Mother's cookware is in desperate need of an upgrade. These high-rimmed nonstick pans are ideal for baking sheet cakes or roasting mixed veggies.
59. 10″ and 12″ Forged Aluminum Fry Pan Set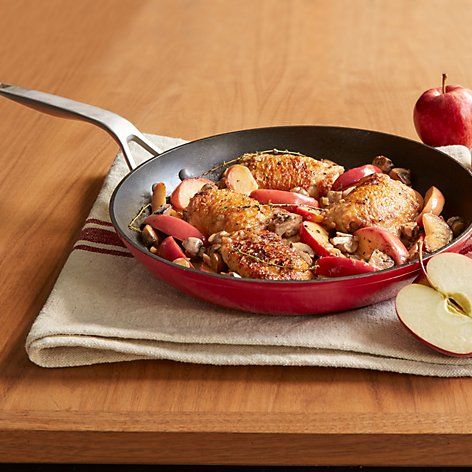 Refresh your mom's everyday cookware with this two-piece set, which is ideal for frying, sautéing, steaming, baking (up to 450oF), and almost anything else. Choose from three vibrant hues: scarlet, sage green, or vivid blue. The best Mother's day gifts that any cook and family should have.
60. Convenient Air Fryer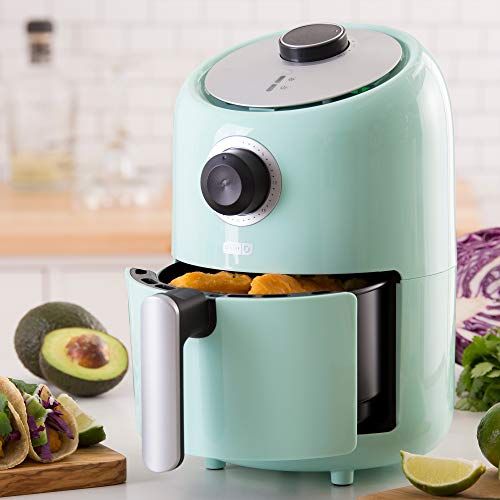 If she's been wanting to give the air fryer craze a try, this adorable two-quart air fryer is an excellent way to do it. We appreciate that it's available in a range of vibrant colors, including aqua. Just a best gift for a first mother's day that does not waste too much time thinking.
61. Set of Cheese Cutting Boards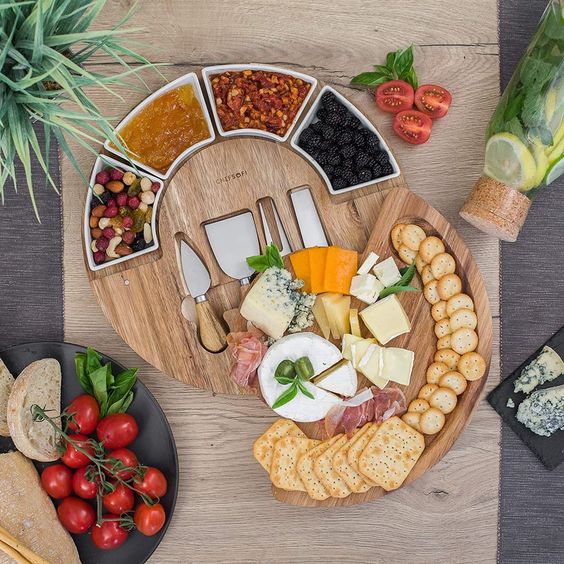 Gift her this two-tiered cheese board, complete with four cheese knives and ceramic bowls for dips, olives, and other garnishes, just in time for summer entertaining.
62. Smart Mug with Temperature Control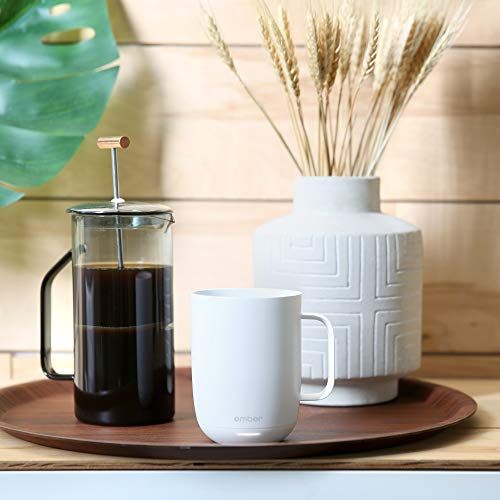 If you do not believe mugs are the best Mother's day gifts, you haven't met the right one. Once she's programmed this app-controlled mug with her preferred drinking temperature, it will keep her drink warm, even if she poured it two hours earlier and forgot to drink it.
63. Oven Crisp 'N Bake Air Fry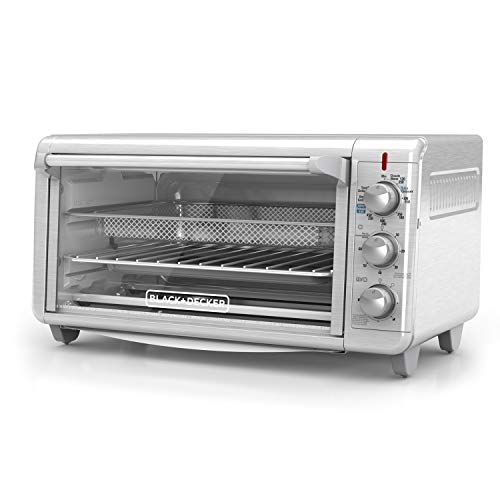 She may already own an air fryer from when they first became popular, but this dual air fryer-toaster oven combo means she'll free up plenty of counter space by dumping her old toaster. As the best-selling air fryer on Amazon, you can be sure she'll enjoy these thoughtful Mother's day gifts.
64. Spice Grinder Powered by a Battery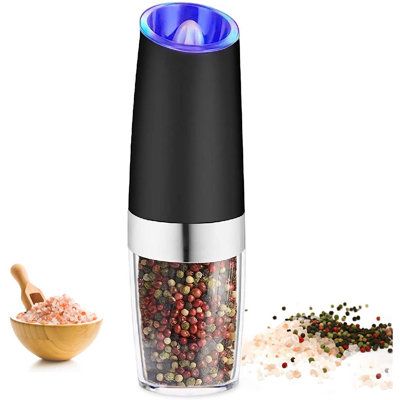 Not that your mother requires additional assistance in the kitchen, but the ability to grind fresh spices at the touch of a button will enable her to experiment with herb seasonings. Wonder is the perfect mother's day gift?
65. Instant Pot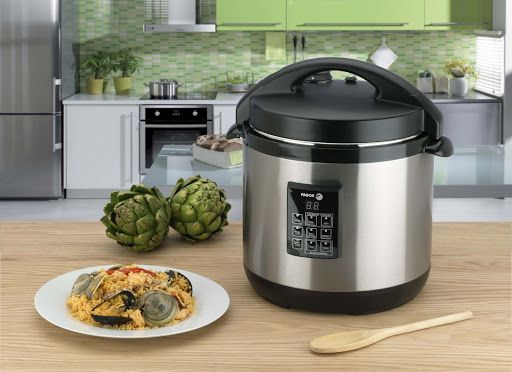 Make your mother an Instant Pot team member if she isn't already. Whether she wants to slow cook a pot roast or make homemade yogurt, this gadget is nearly limitless in its capabilities.
66. Tea Kettle Made of Stainless Steel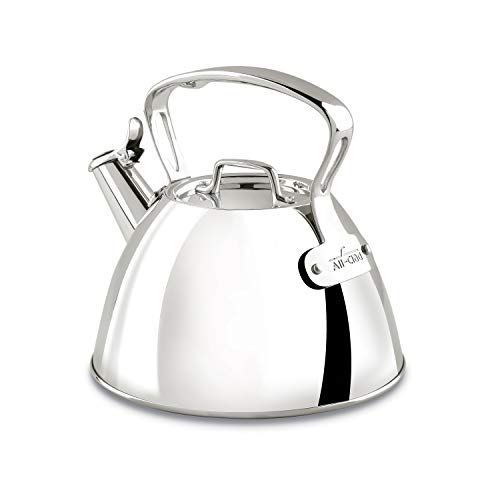 This tea kettle will look fantastic on the stove of any tea-loving mother. With this best gift for a first mother's day she'll also appear extremely refined when she pours tea for guests or attempts to charm dad on important occasions.
>>> Recommend reading: 37 Adorable Mother's Day Gifts For Sister Who Has Everything
Some questions are frequently concerned about the best Mother's day gifts
Why is Mother's Day in May?
This day, established to honor Anna Jarvis' mother, evolved into a national holiday, with every state participating by 1911. It quickly gained international traction, and on May 9, 1914, President Woodrow Wilson declared Mother's Day a national holiday to be observed on the second Sunday of May.
What do moms really want for Mother's Day?
Approximately one-quarter of mothers (26%) prefer a keepsake present, chocolate (24%), or a handcrafted gift (24 percent ). A massage or spa day certificate (23 percent), jewelry (21 percent), or a day to oneself would be appreciated by one in every five mothers (19 percent ).
How much money is spent on Mother's Day gifts?
According to finder.com study, the average American spent $124 on their Mother's Day gift this year. This adds up to a substantial sum.
How can I surprise my mom?
Strike her heartstrings.
She deserves to be pampered like a queen.
Enjoy relaxing time with her on yoga mat.
Aid her in completing her to-do list
Make a special dinner for her.
Let her enjoy her alone time and free.
What should you not do on Mother's Day?
Forgetting to wish her.
Giving her a gift she doesn't like.
Making her do housework or cooking.
Spend the day on your phone or computer
Argue or fight
Maybe you love these posts:
What are your thoughts on these best Mother's Day gifts? Allow the holiday's significance to inspire you: regardless of your budget, she'll like whatever you present her, especially if it was thoughtfully picked. This wonderful day, make new more stories with your mom and keep them forever.