If you want to spread your love as much as possible on Valentine's Day, make it right in your office. Ohcanvas has prepared for you a list of adorable valentine gifts for coworkers who have helped you a lot at work (or whom you meet more often than your boyfriend). Give them these sweet presents to show how much they mean to your life. It's also a lovely gesture that helps reinforce the bond between you and your colleagues. Read on to find which gifts suit them the best!
Unique valentine's day gifts for coworkers
1. Monogram Mug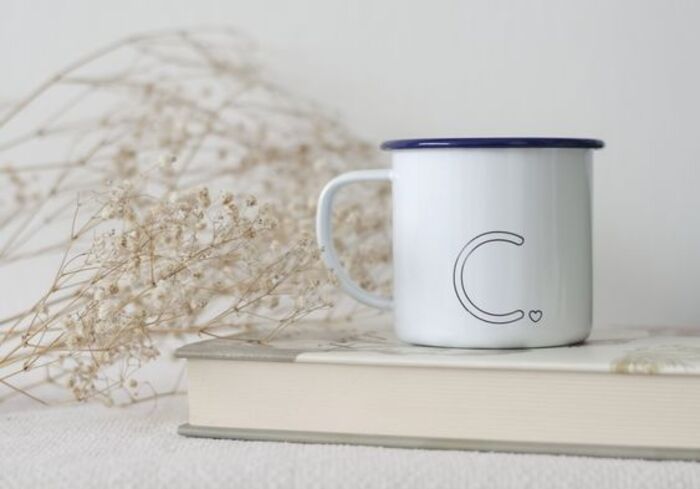 Why not get your coworker a great mug with his favorite colors and patterns? This ideal gift can be personalized with his initial, making it the most adorable present he might get this holiday. Getting a brand new mug, he'll enjoy fresh cups of coffee to stay energetic all working day.
2. Glass Globes with Tiny Plants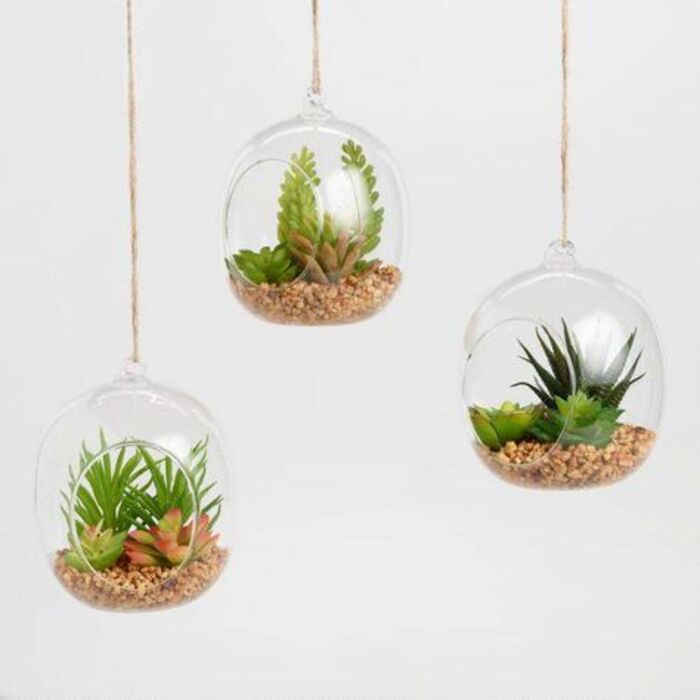 Giving tiny plants as valentine gifts for coworkers is always a good choice. Finding unique plants that are able to grow indoors. Your coworker buddy will love having these lovely decorative pieces in his working area.
3. Wooden Laptop Stand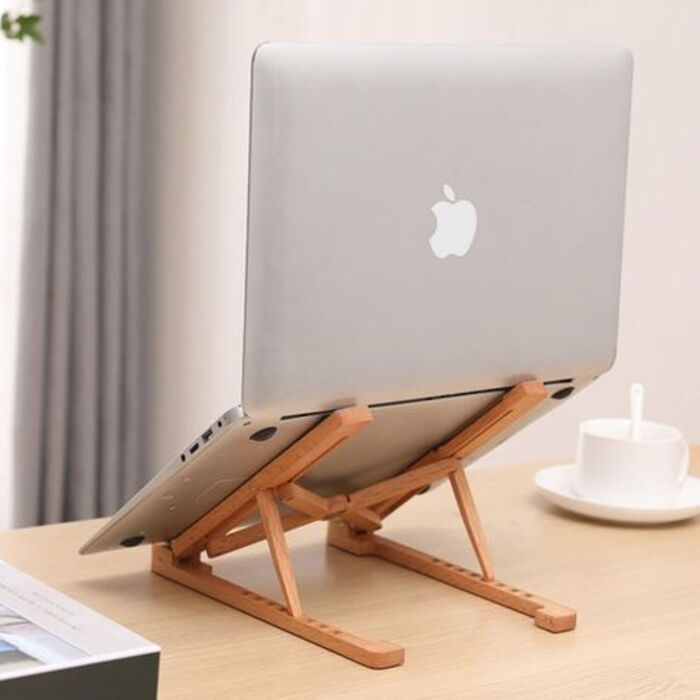 Do you ever notice your coworker working with their laptop on their lap? Then this wooden tray is perfect for him. If you want to bring this practical present to the next level, personalize it with his name or a motivational quote. One of the most enduring valentine's gift ideas for coworkers that are actually used.
4. Donut Bath Bombs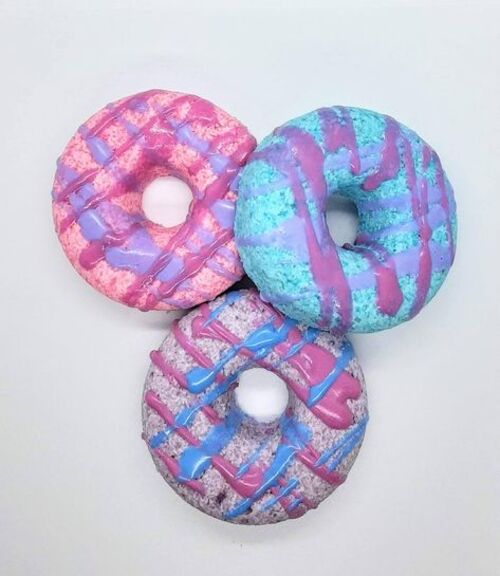 Give them an opportunity to unwind with these fascinating donut bath bombs. They come in different colors and scents for you to choose from. The fresh fragrance will give your companions the most comfortable ambiance while taking a bath.
5. Photo canvas prints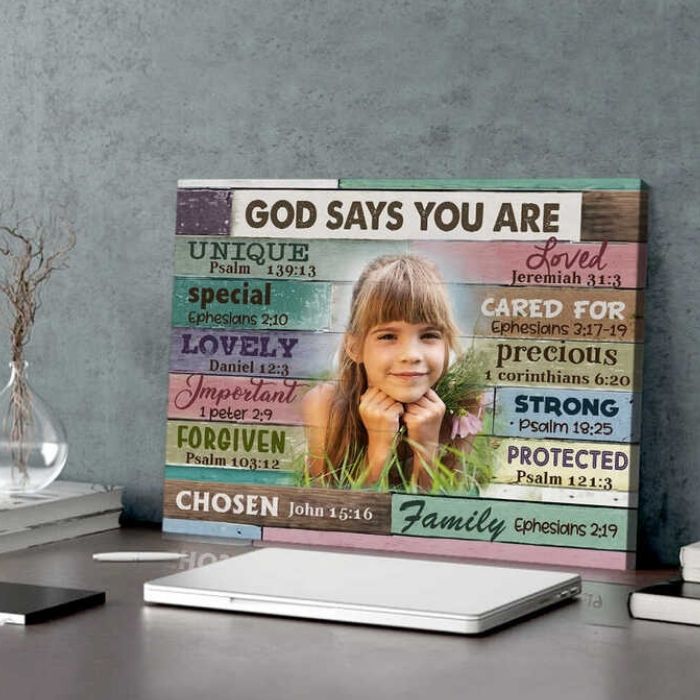 Custom photo prints are excellent ideas when it comes to unique valentine's day gifts for coworkers. By personalizing it with his name, photo, or a meaningful message, you've brought him an amazing decorative item that he'll treasure for years to come.
6. Personalized Tote Bag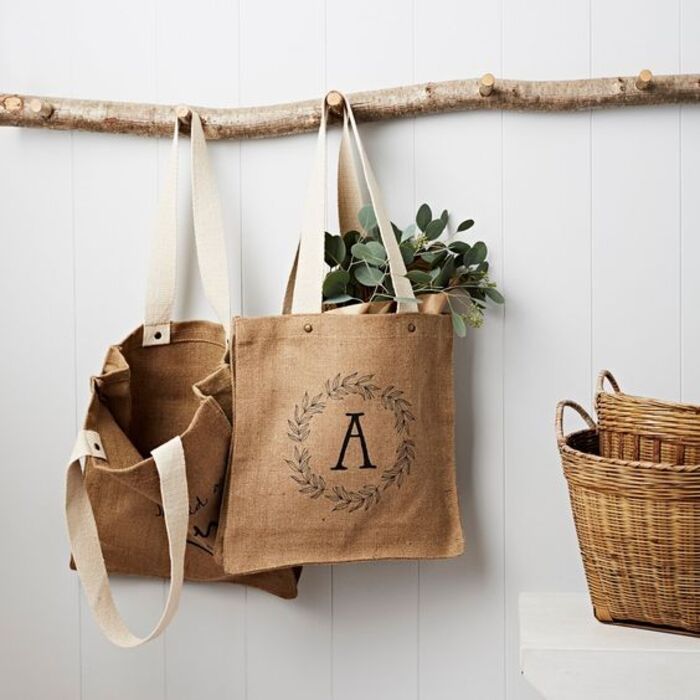 If your female coworker carries a lot of "stuff" to work every day, she'll need this pretty tote bag. With her name on it, this bag becomes a stunning fashionable item that she can add to her collection.
7. Monogrammed Luggage Tags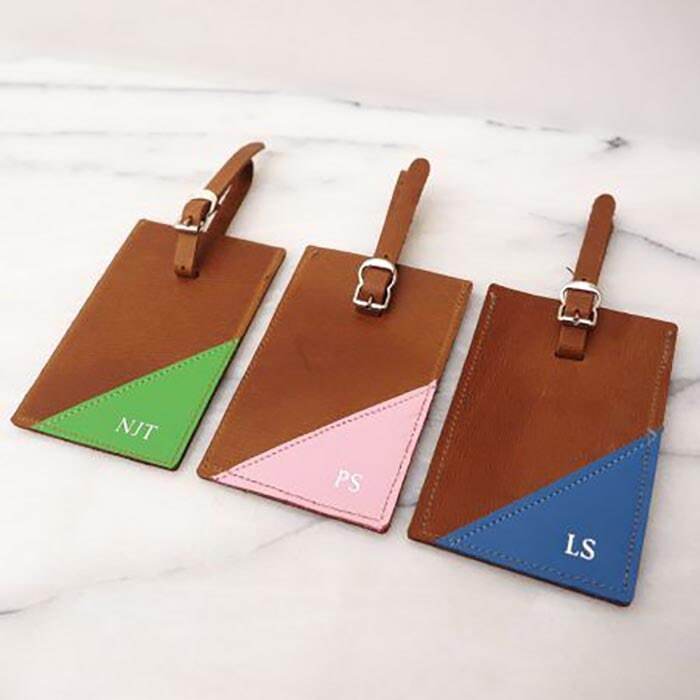 Any colleague who loves traveling might wish to have a personalized tag that brings their suitcase to the next level. These tags also help them figure out their luggage, among other similar ones at the airport. They'll be considered the most practical valentine gifts for coworkers this year.
8. Desk Calendar
How thoughtful it is to give your companion a desk calendar to help track all of his tasks. It's also a unique piece to spruce up his working space. When he doesn't miss out on any event, he'll appreciate you for that.
9. Small Metal Frames
Add a vintage touch to your coworker's desk with these lovely metal frames. They'll brighten up every favorite photo that she puts on. These enduring valentine gifts for coworkers will make her satisfied at first look.
10. Personalized Leather Lanyard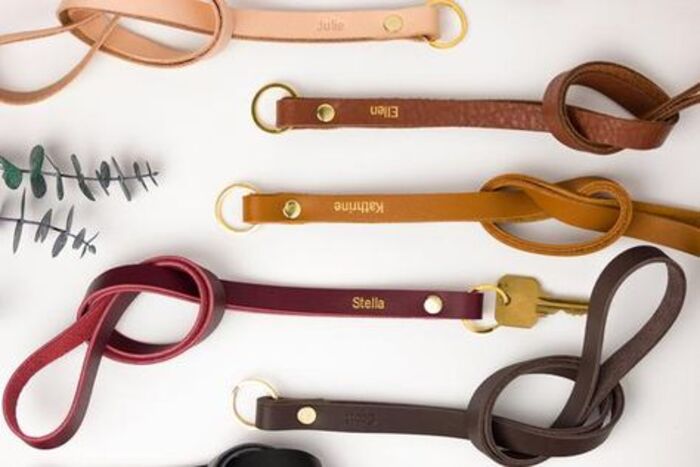 If you've noticed that your coworker's lanyard has worn out, giving him a new one is a thoughtful idea. Opt for a custom leather lanyard this time to make your gift one of the best valentine's day gifts for coworkers that he's ever received.
11. Planner Notebook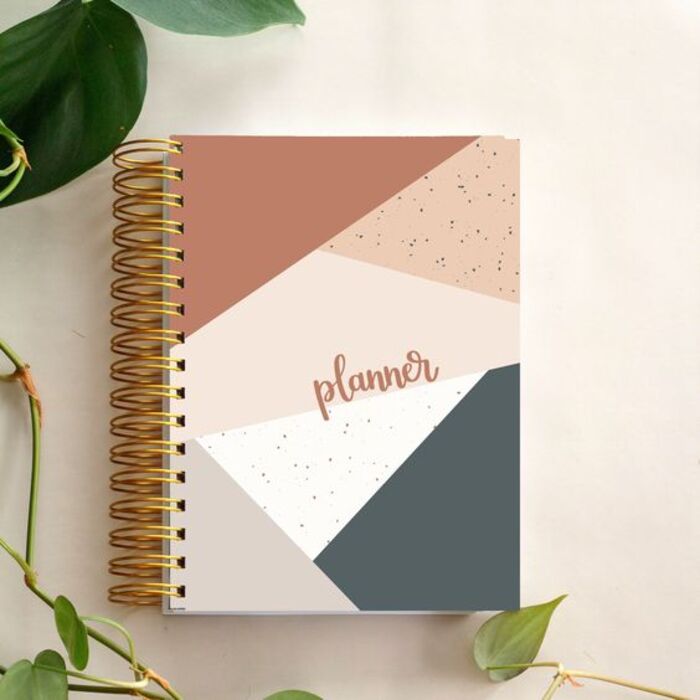 A productivity planner can benefit any professional with a to-do list because it will help them organize their thoughts and achieve their goals. Your perfect gift is intended to assist your coworker in overcoming procrastination and completing more important tasks.
12. Geometric Bookends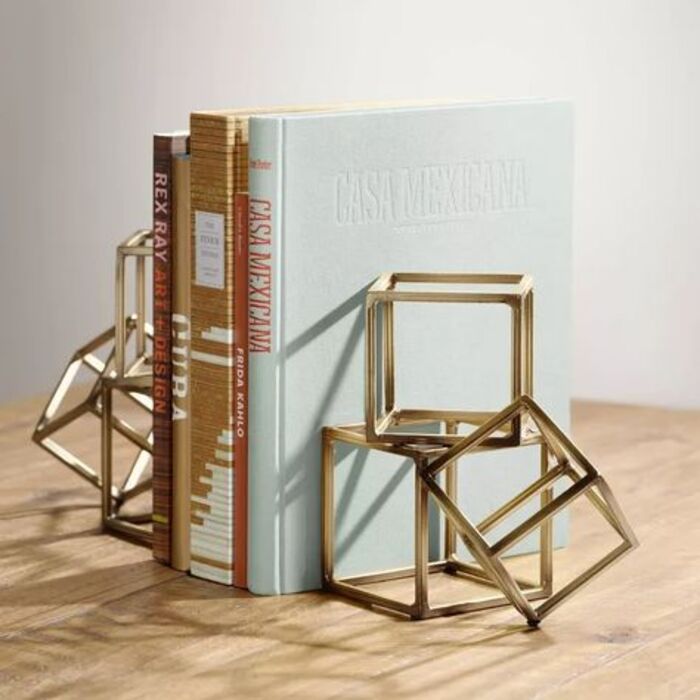 On the hunt for other unique valentine gifts for coworkers? Add a little unique touch to your partners' working desks with these geometric bookends. Besides keeping their desks less cluttered, these pieces are excellent items for decoration. You're about to bring a much fresher mood for your coworkers to start their working days.
13. Card Holder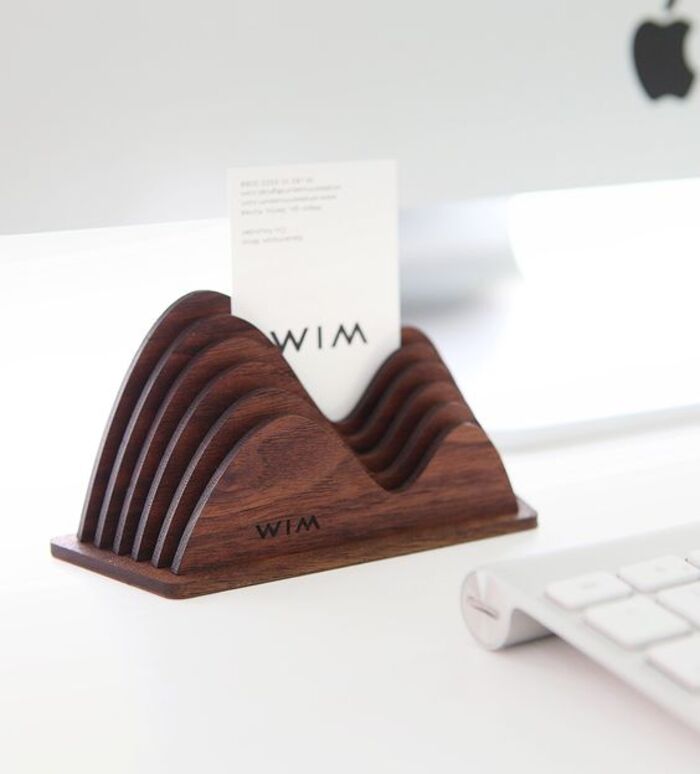 Do the majority of your coworkers keep their business cards in their wallets? This cardholder will provide them with a professional appearance at their next networking event.
>>> Read more: 39+ Greatest Valentine Gifts For Teachers To Show Your Appreciation
Thoughtful valentine gifts for coworkers
14. Trinket Dish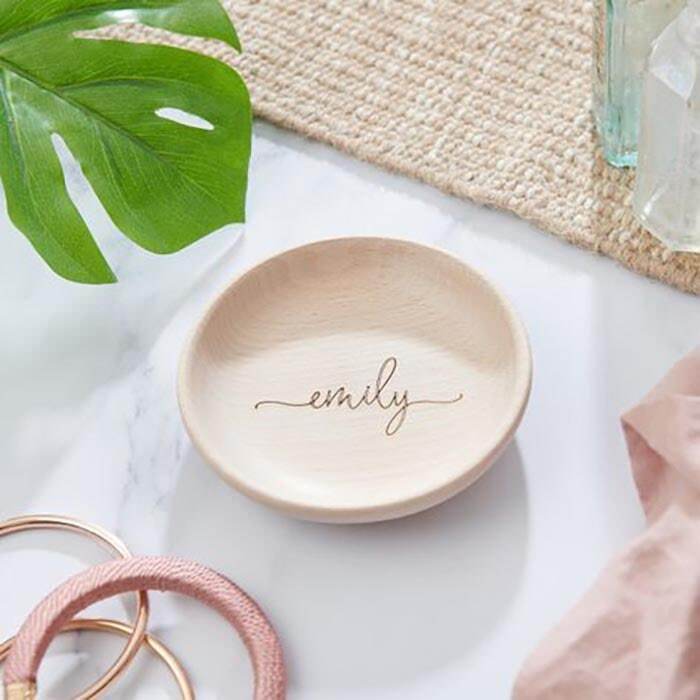 You don't need to buy an expensive present for your coworker. She's like a friend of yours. And we're sure that she'll be pleased when receiving a custom jewelry dish from you. Have her name on it, and she's about to have an extra vintage touch on her nightstand.
15. Emoji Pillow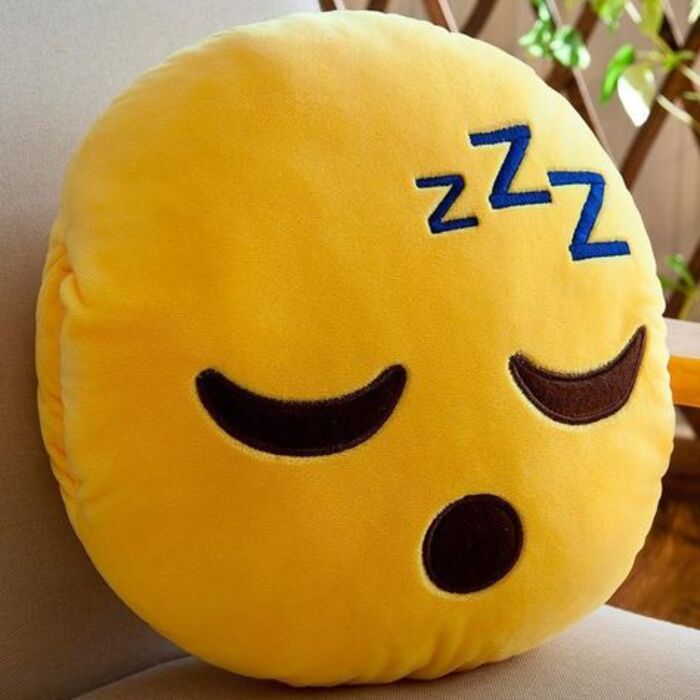 Do you have a coworker who reminds you of an emoji because they use it frequently? If so, this pillow is the best present for her this holiday. She'll laugh out loud when receiving a cute pillow that can amuse her while she's working.
16. Custom Tumblers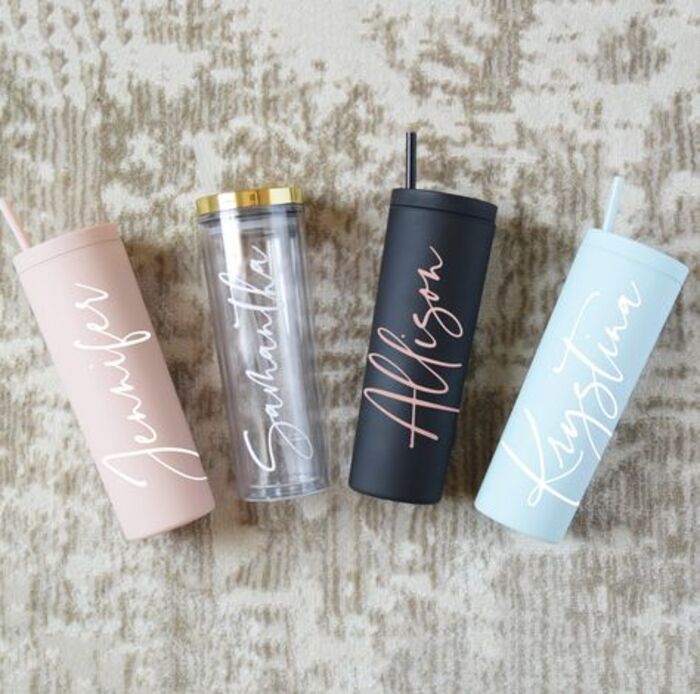 Help your companions keep their drinks hot or cold for longer with these lovely tumblers. Personalize it with their names or initials to make it outstanding among other valentine's gift ideas for coworkers.
17. Funny Coffee Mugs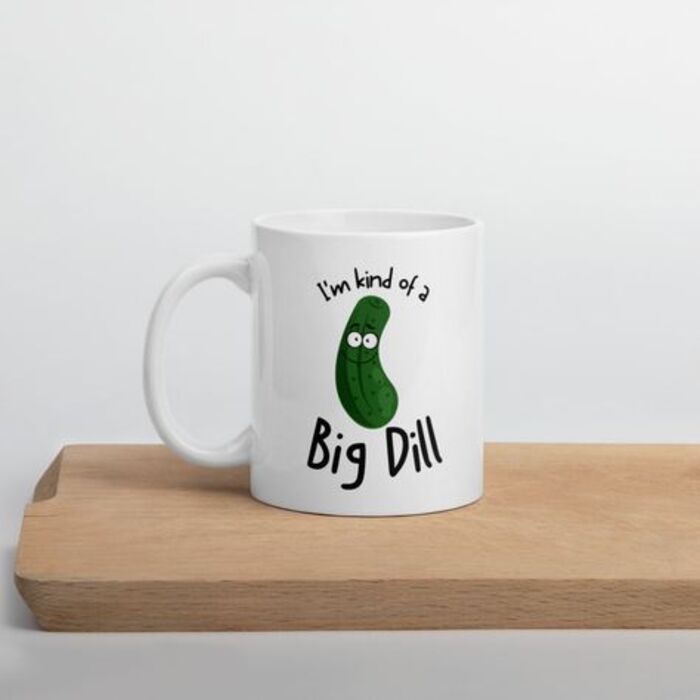 Get these funny coffee mugs to show your colleagues how much you care about them. From now on, they can have a hot sip of coffee while feeling funny with the quotes on it. They are brilliant valentine's gift ideas for coworkers who have to face the stress of work all day.
18. Inspirational Mousepad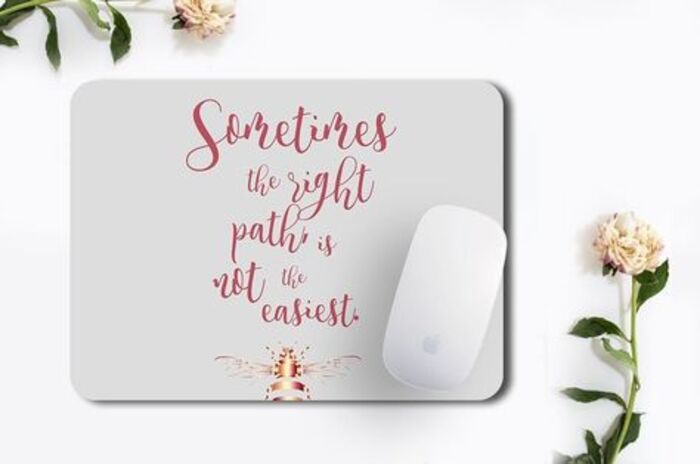 Still not sure what to get your companions on Valentine's Day? This motivational mouse pad will give them the extra push they need to finish their computer task. Besides being an excellent present, it indicates a thoughtful gesture from you.
19. Wooden Coasters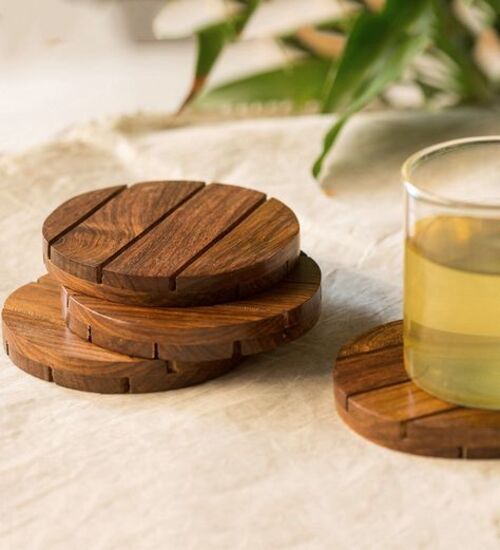 If your coworkers are always cautious of putting their coffee mugs on coasters since they don't want to leave a drink ring on their desks, they'll love this perfect gift from you. The wooden coasters play their best in keeping the working desk dry and clean. They are practical Valentine Day's gifts for coworkers that won't go over the top.
20. Cozy blanket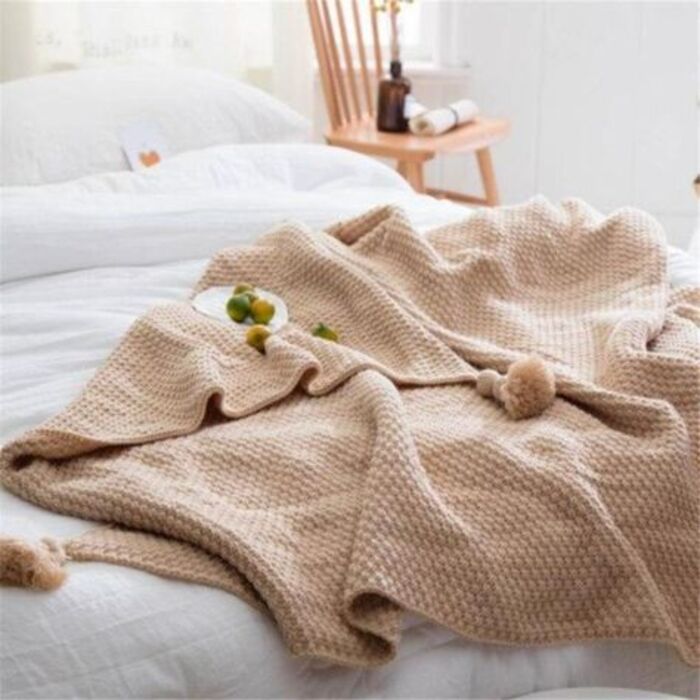 Get this thoughtful gift for your companion to keep her warm throughout the cold weather. Opt for her favorite color to ensure that your blanket is one of the warmest valentine gifts for coworkers that she's received this year. Opt for fleece blankets if you want to personalize them with photos or quotes.
21. Lunch bag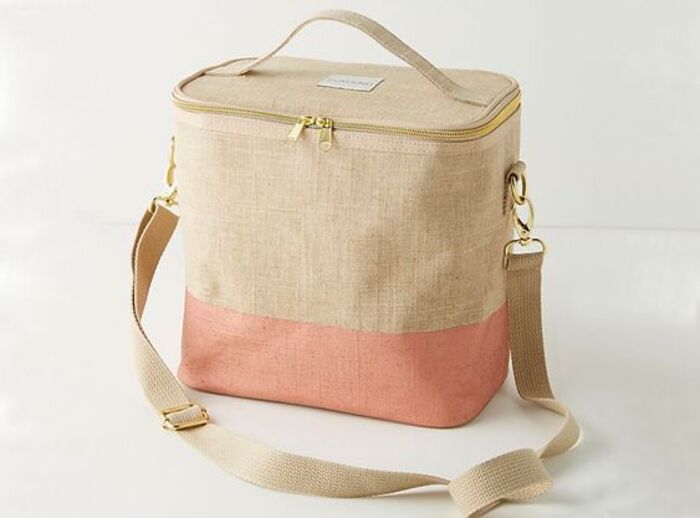 Is your close partner a home cook who always wakes up early, prepares her lunch, and brings it to work? If so, she'll fall in love with a convenient lunch bag that helps keep her food warm. When you've decided to go for this present, remember to consider what color and size to choose from.
22. Wine Glasses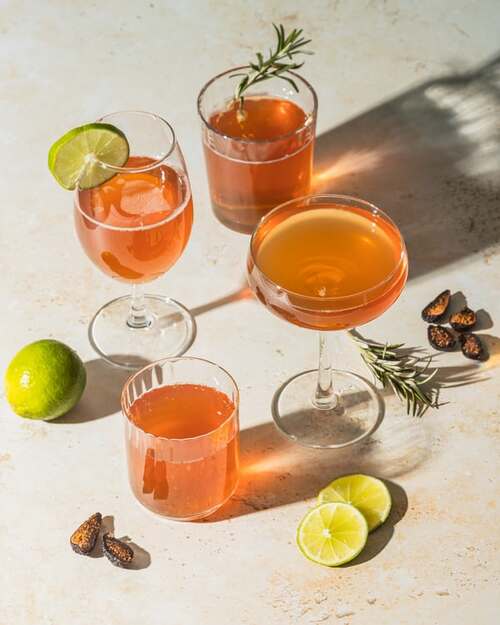 Add a romantic touch to your coworker's drinking glasses collection with a brand new wine glasses set. These elegant pieces will make her realize how thoughtful and delicate you are. With this set, you might be invited back to her home for warm dinners or parties. Remember to bring some wine!
23. Air Plants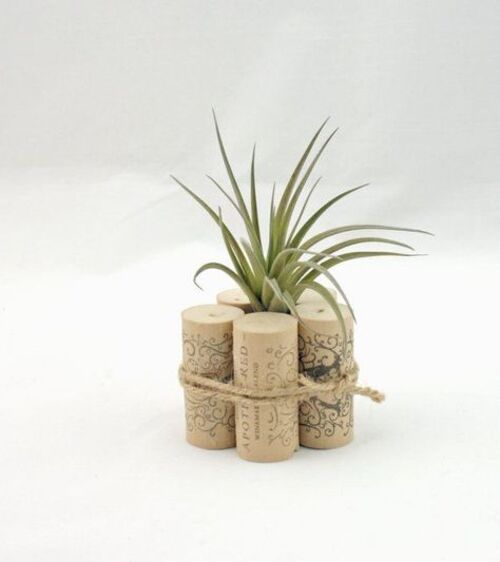 Help your friends create the freshest working space with green indoor plants. Opt for low-maintenance or easy-to-care-for types of trees so that your busy coworkers don't have to spend much time taking care of them. These air plants are freshest valentine gifts for coworkers that you shouldn't miss out on.
24. Massage Envy Gift Card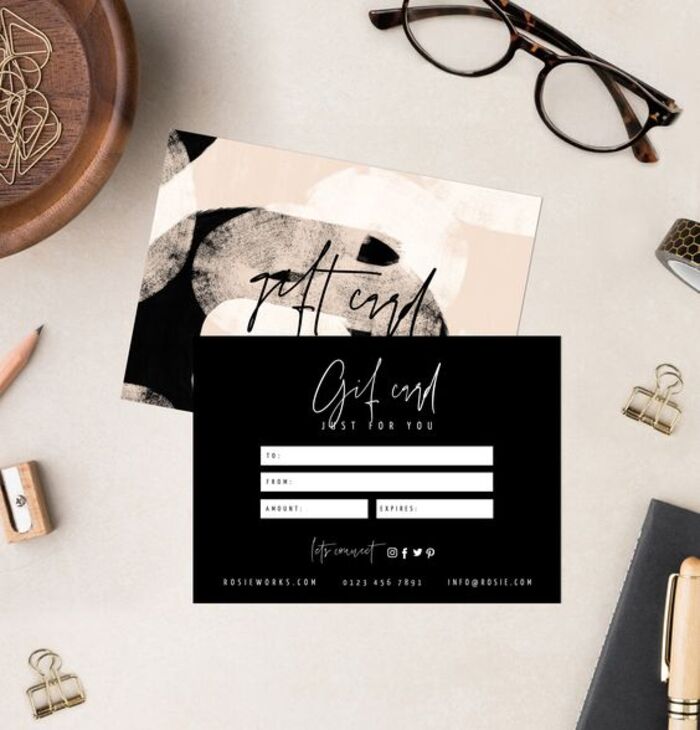 Consider giving a massage gift card to an exhausted coworker who might need some self-care time in the form of a spa treatment. She'll appreciate how thoughtful you are in taking care of her health and mood.
25. Glass Paperweights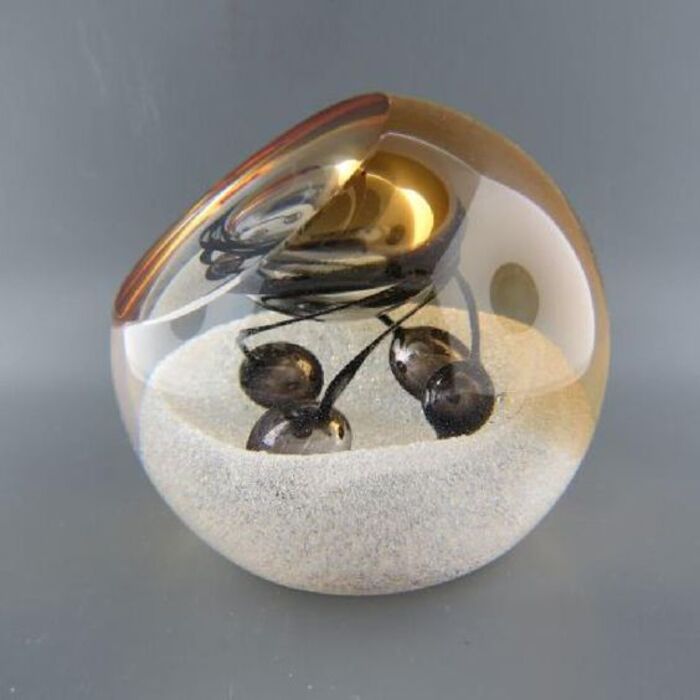 Looking for other gorgeous valentine gifts for coworkers? These glass paperweights will add a trendy touch to their busy desk. They can be used as stunning bookends as well.
Cute DIY presents for coworkers on valentine's day
26. Sock Cupcakes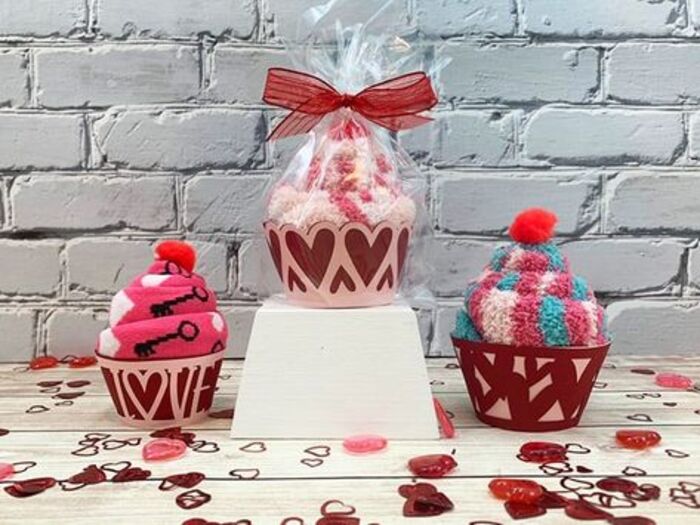 There are not many things in life that are more comfortable than fuzzy socks or cupcakes. When you combine the two, you've got outstanding DIY valentine gifts for coworkers. They're warm and lovely enough to be treasured by your companions.
27. Home-Baked Cookies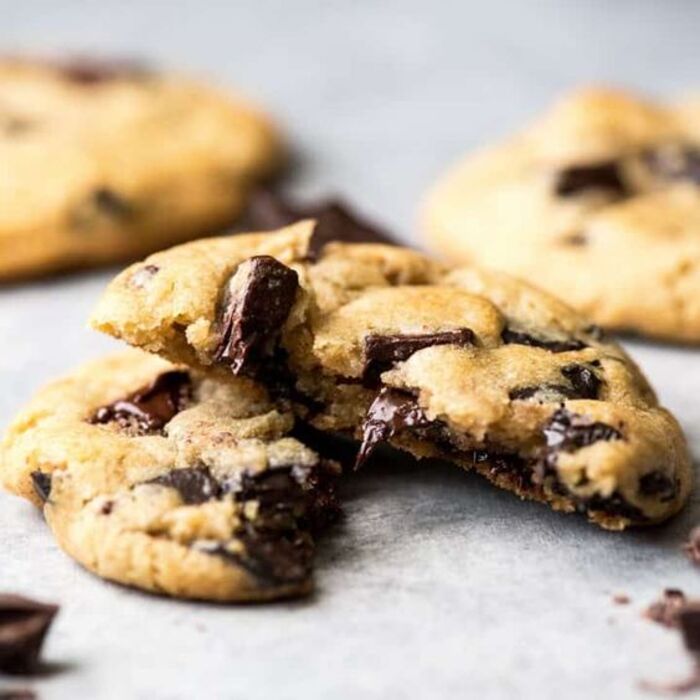 If you don't have time to shop for each coworker in your office, why not bake a batch of delicious cookies and bring them to the office for everyone? Chocolate chip cookies are always a favorite and simple recipe that you can learn easily online. You're making the warmest holiday that brings people together.
28. Pop-Up Valentine Cards
If you have a coworker who makes your day a little brighter when you're at work, you may give them this card to express your gratitude for them. Besides being warm as the traditional Valentine's Day cards, this 3D version will be even more memorable and mantel-worthy. They're lovely DIY valentine gifts for coworkers that tend to leave the best impression on them.
29. Valentine's Fresh Flowers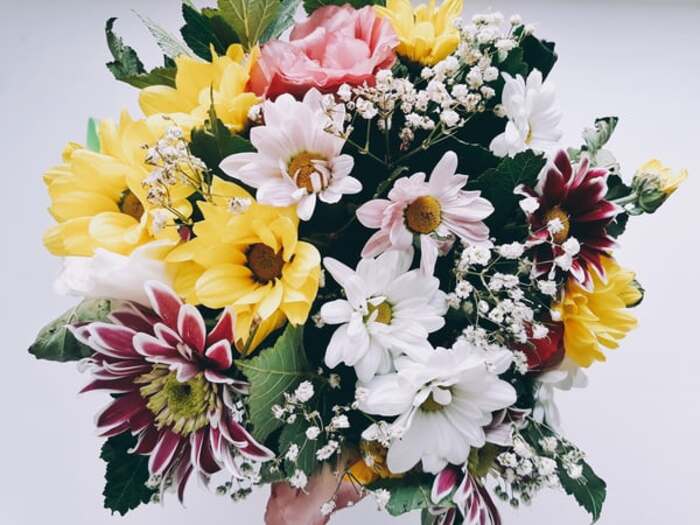 Do you notice which types of flowers your coworkers love the most? When Valentine's Day comes, and they receive bouquets of excellent flowers, they'll be happy throughout the day. This idea is more meaningful than picking a random bouquet in the floral shop. It's a lovely gesture that shows how sensitive you are.
30. Candy Bar Wrap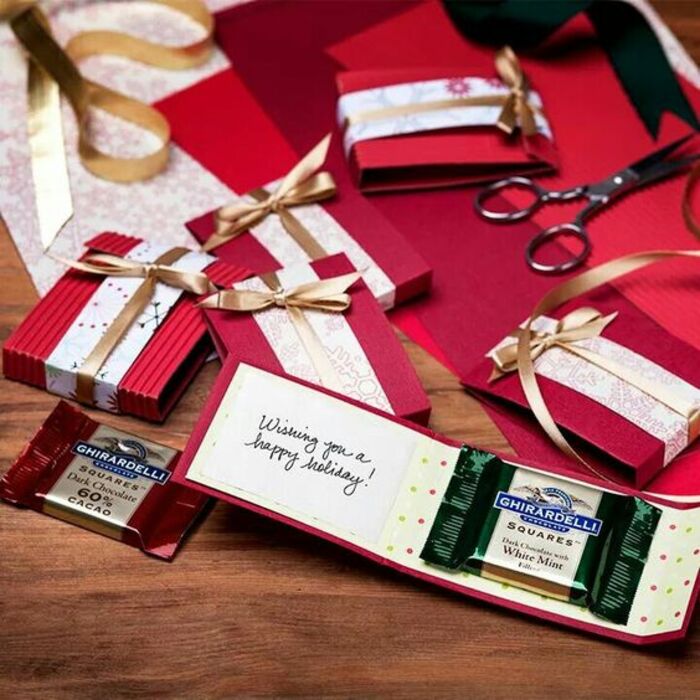 Chocolate is the soul of Valentine's Day. If you just want to stick with this main theme while also creating a little personal touch, wrap some candy bars by yourself. Along with a sweet note, your coworker will feel warm and loved when opening them.
31. Body Care Set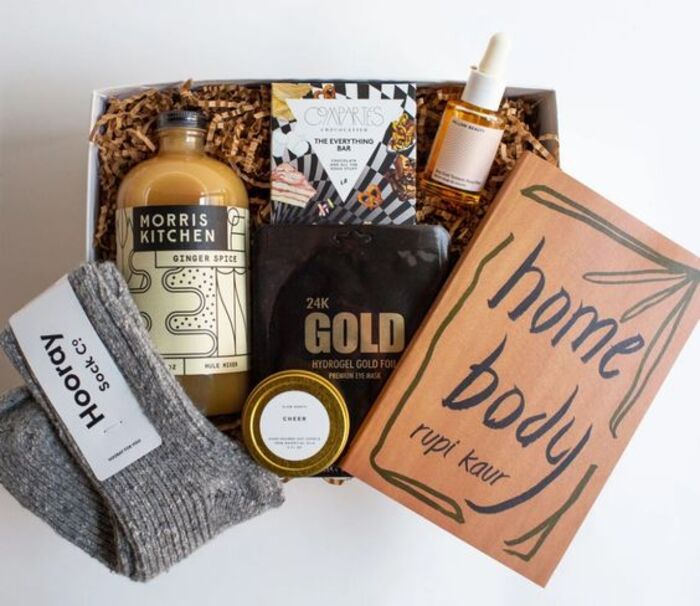 For coworkers who simply need a spa break, give them this little body care set to use throughout the day. Include fresh, necessary pieces like scented candles, soaps, bath salts to help your companions relax to the fullest after long days at work. They'll appreciate your thoughtful DIY valentine gifts for coworkers a lot.
32. Mason Jar Bouquets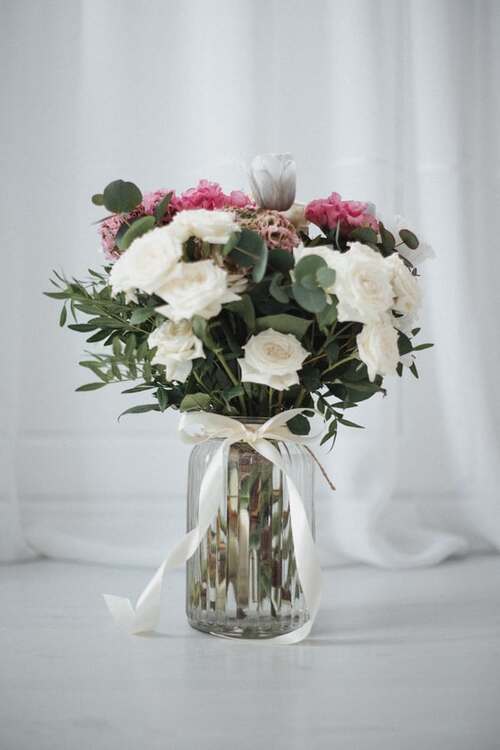 Make bouquets of beautiful flowers in glass mason jars, then give them to your partners. They'll see them as adorable decorative pieces that instantly elevate their working desks' look. These valentine's gift ideas for coworkers are far better than store-bought flowers. A great gesture to show how sincere you are.
33. Acrylic Pencil Holder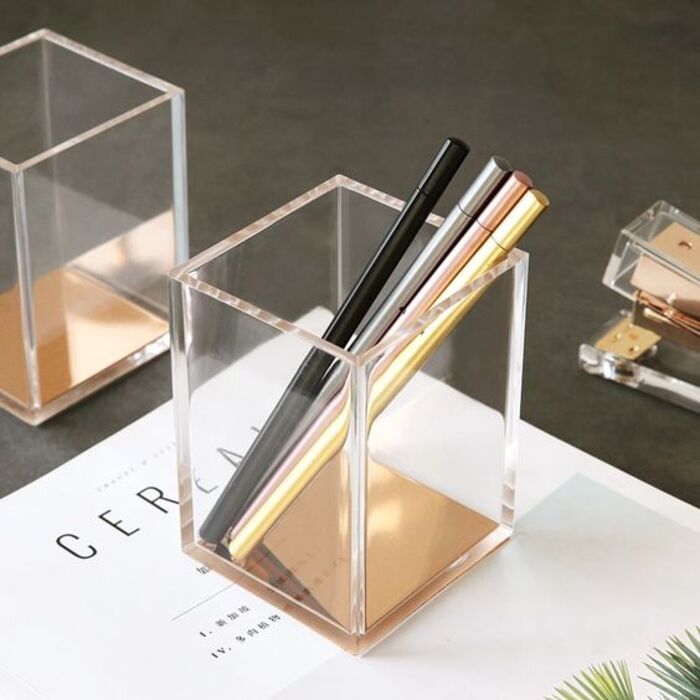 This is a small present that makes a mighty impact on your companion's working desk. It helps him keep all his pens, scissors, and other stationery organized. Add some lovely stickers to make it stand out among other DIY valentine gifts for coworkers.
34. Custom Candy Box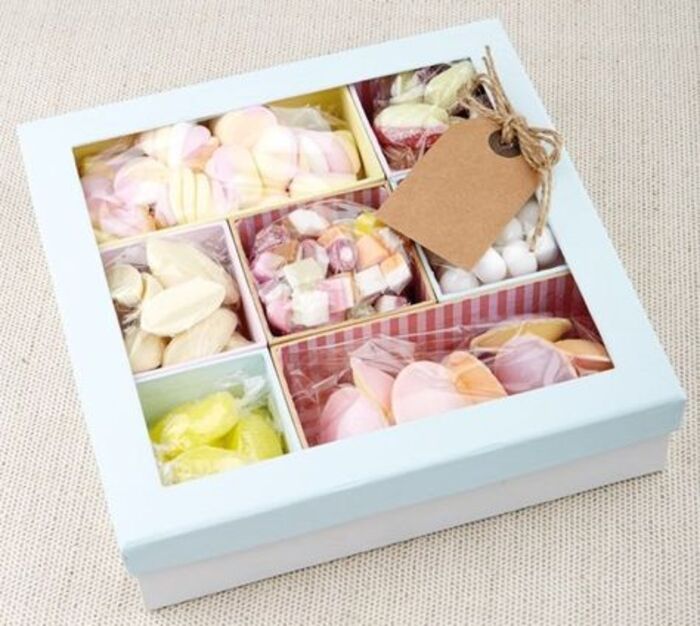 Fill a plastic organizer with your loved one's favorite goodies for a more personalized option than a dull box of chocolates. Insert extra cards which tell them how lucky you are to have them as amazing coworkers. They'll enjoy these sweet chocolate bars with joy and happiness.
35. Valentine's Day Mason Jar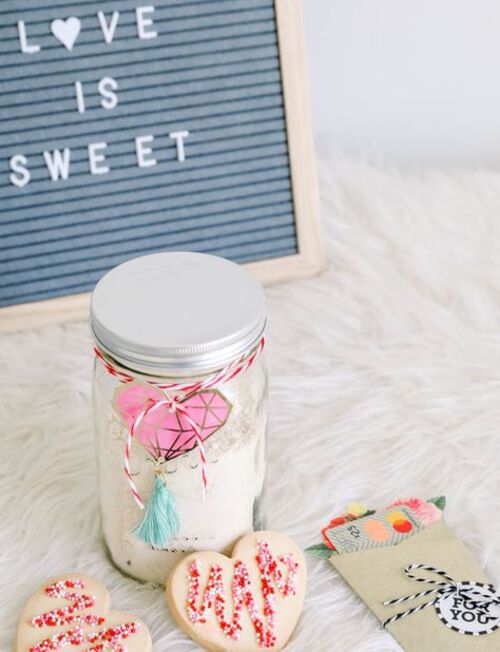 If you're the one who focuses on the details, you can make an adorable mason jar gift for your companions. Fill it with tasty sweets like chocolate, candy, or biscuits. You can stick some notes on the jar or decorate it the way you want. This fantastic gift will satisfy any coworkers who have a sweet tooth.
Further reading: 
How fantastic it is to have these amazing valentine gifts for coworkers! They'll appreciate your thoughtful gesture a lot. If you have spare time, prepare some unique gifts by yourself. Or else, opt for practical presents that might suit their interest or lifestyle. That's how you ensure that your gifts won't go unnoticed. In case they are a fan of the custom canvas, don't hesitate to turn Ohcanvas's prints into excellent gifts for them. They'll be cherished for years to come.