Those who are about to embark on a new chapter in their lives should be congratulated and wished well on their accomplishments. In order to make your retirement celebration complete, you'll need a memorable gift to accompany it. To help you find the perfect retirement gifts for coworkers, Oh Canvas have compiled a list of some of our favorite items. Your loved one will appreciate a variety of what to get a retiring coworker, from thoughtful ones like a journal in which they may begin to chronicle their life story, to more amusing ones like mugs that they'll use every day.
Personalized Retirement Gift Ideas For Coworker
1. Digital Photo Frame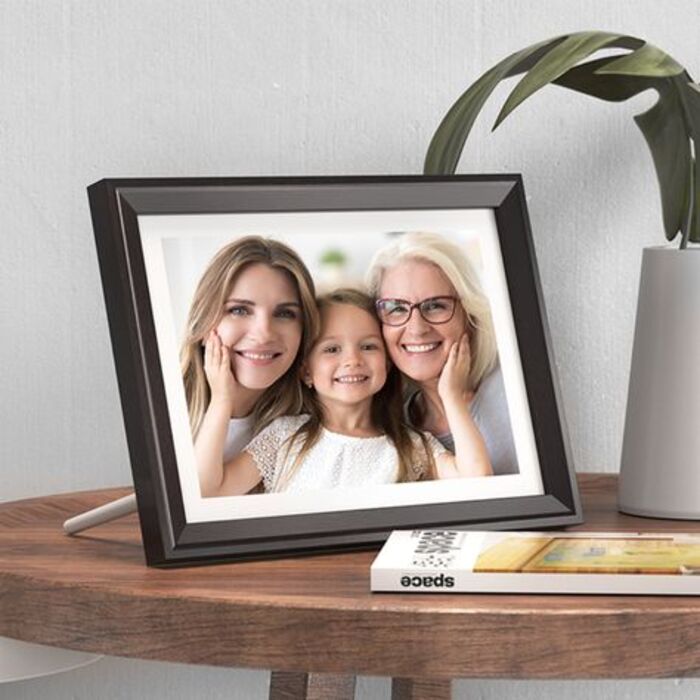 Anyone who wishes to be reminded of special moments in their life will adore receiving a digital image frame as a retirement gift for coworker. Using this device, they can display images and movies they've taken with their camera or phone, or from their social media accounts. And the best part is that you can share your images with your friends and family from anywhere in the world with this frame.
2. Retired Beer Mug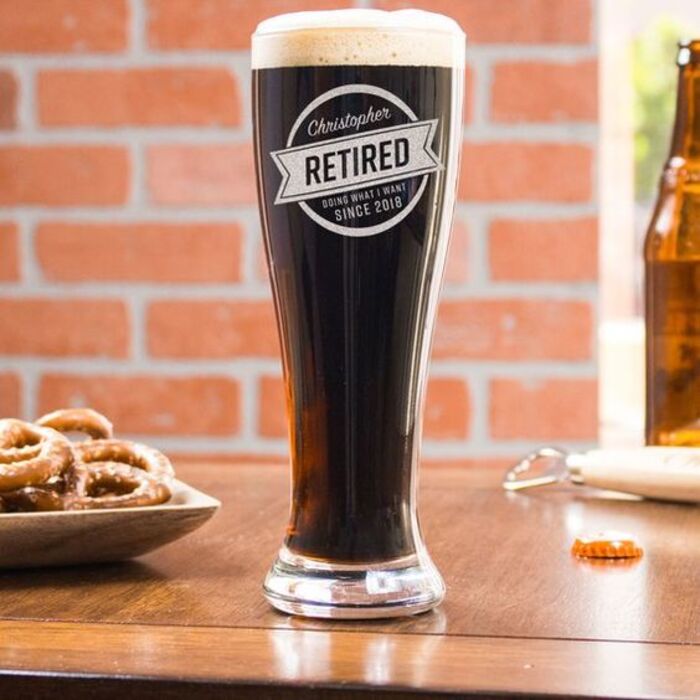 Look no further than this beer-loving coworker for the perfect retirement ideas for coworkers. This mug is an adorable item that any retiree desires. It's dishwasher safe, even with the text written on it.
3. Personalized Pocket Watches
You won't have to worry about losing this pocket watch because it comes with a chain and clip. The watch's back can be customized in any perfect way you like. You can add up to three lines of text, each with a maximum of 15 characters. This watch is a wonderful gift for retiring coworker.
4. Customized BBQ Gift Set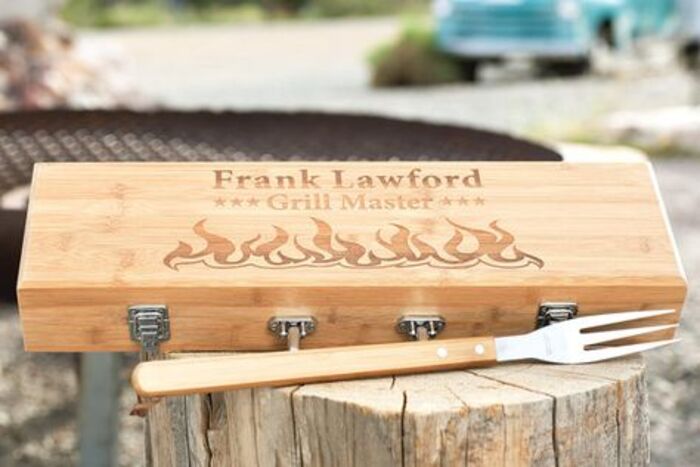 A personalized BBQ gift set makes the new hobby – cooking in retirement even more enjoyable. Customize this unique box with your own wording in just a few simple steps. The box can be personalized with the recipient's name, title, and date, making it an ideal present to celebrate retirement party.
5. Personalized Cutting Board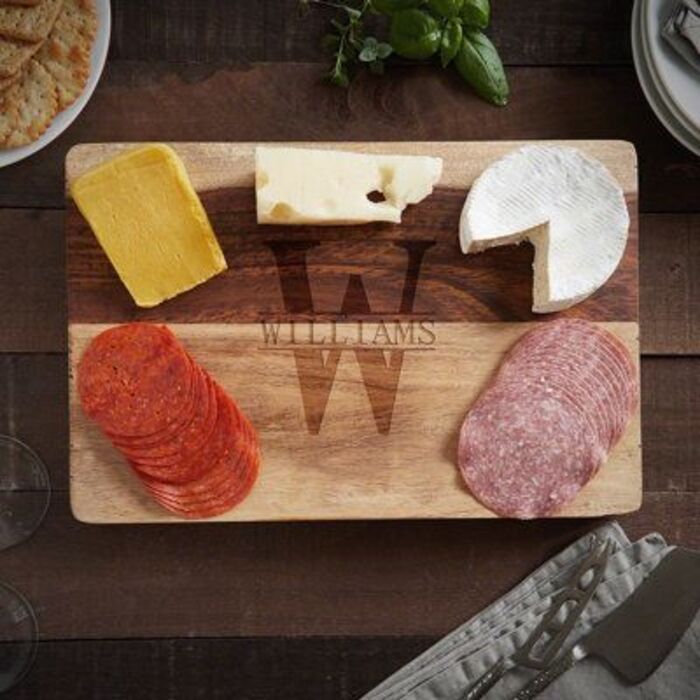 A customized BBQ set would be incomplete without a cutting board on which to slice your just-grilled meat. The thoughtful retirement gifts for coworkers will be complete with this thoughtful addition.
6. Personalized Decanter and Glasses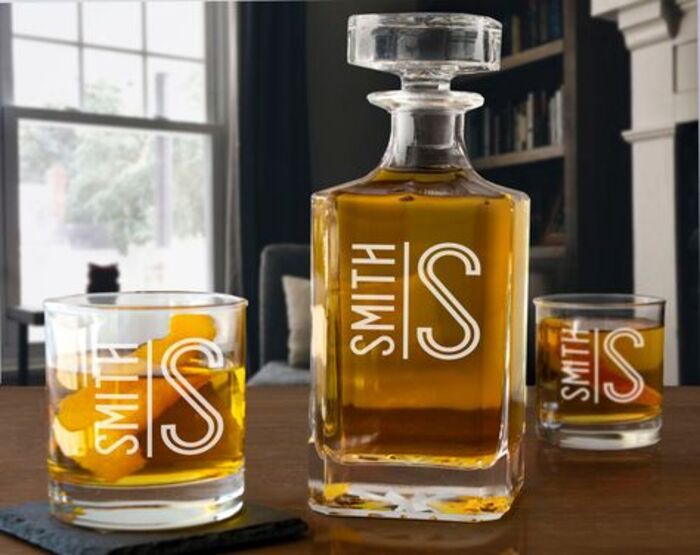 This is an excellent retirement present for a retiring coworker who enjoys wine. A wooden container is included with this monogrammed wine decanter and two matching glasses. Permanent and long-lasting engravings can be found etched into the glass surface. You can personalize the engraving for your coworker by selecting from a variety of design options.
7. Retirement Flower Box
Looking for the best retirement gift ideas for coworker? The flower box is a lovely token of gratitude for coworkers who have left the company. By gifting this engraved rustic planter to a retiring coworker, you let them know you're thinking of them and that they'll be missed. It's the perfect centerpiece for their dinners!
Oh Canvas Tips:

Consider the recipient's tastes and preferences when selecting your flower in honor of their retirement. For instance, if the retiree plans to spend more time gardening, you may select a flower box that includes gardening tools or floral arrangements in various colors green as a gift for them.
8. Customized Bourbon Flight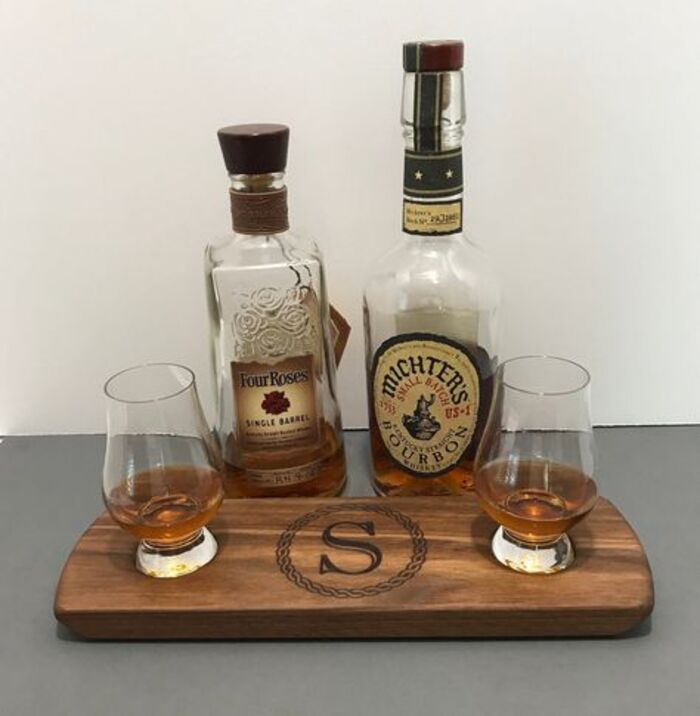 Retirees will love the earthy, somewhat sweet taste of the personalized bourbon flight. The boldness of this handcrafted luxury bourbon cannot be matched. There's exactly the proper amount of caramel, vanilla, smoke, and oak flavor in this barrel-aged whiskey.
9. Photo Canvas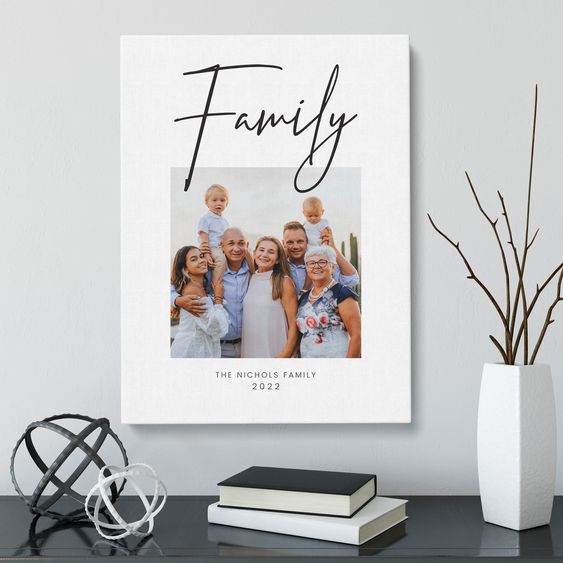 Print a memorable photo on canvas and give it to the retiree as a keepsake. For meaningful retirement gifts for coworkers, you can choose a photo from a meaningful time in their life or make a new shot. You can take a group shot with your employees or choose a photo of you and the retiree that you both like best. Every time they look at this customized retirement gift, they will be reminded of the good old days and of this special gift they received.
Oh Canvas Tips:

Choose a picture that the recipient will appreciate, such as one of your team, a special occasion, or a finished product they are proud of. This will turn the canvas into a unique and thoughtful present.
10. Personal Travel Journal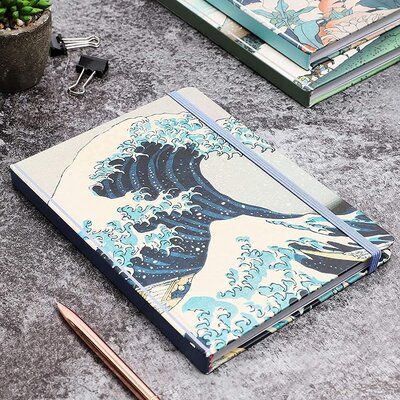 You can personalize the travel journal with hundreds of pages to record your journeys and experiences. There is an option to have a custom background color with your cover art included in the journal. It's ideal for a retiree who wanted to spend a week hiking across Europe or let's say Bali or Japan.
11. Coffee Mugs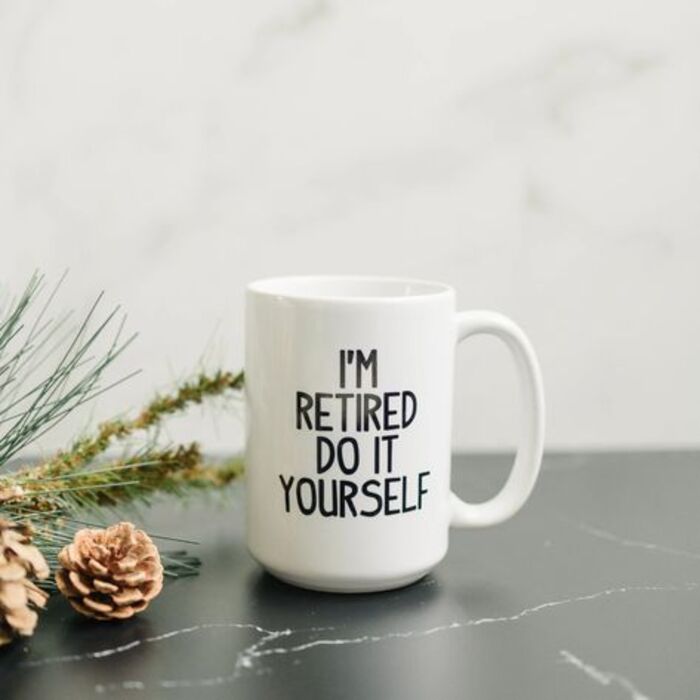 The funny coffee cups are great retirement gifts for colleagues who are living legends when they retire. The statement is printed on both sides of the cup, and the cup may be sterilized in the microwave and dishwasher.
12. Leather Catchall Tray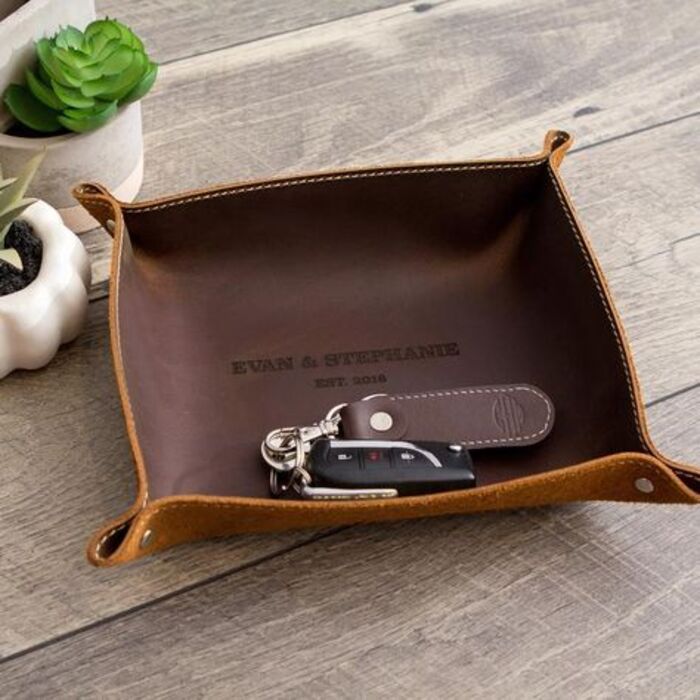 CEOs, managers, and board members moving into full-time retirement or for their final Boss' Day will appreciate the leather catchall tray. You can engrave a company logo and the recipient's name on this quality, real leather retirement gifts for male coworkers.
13. Barrel of Whiskey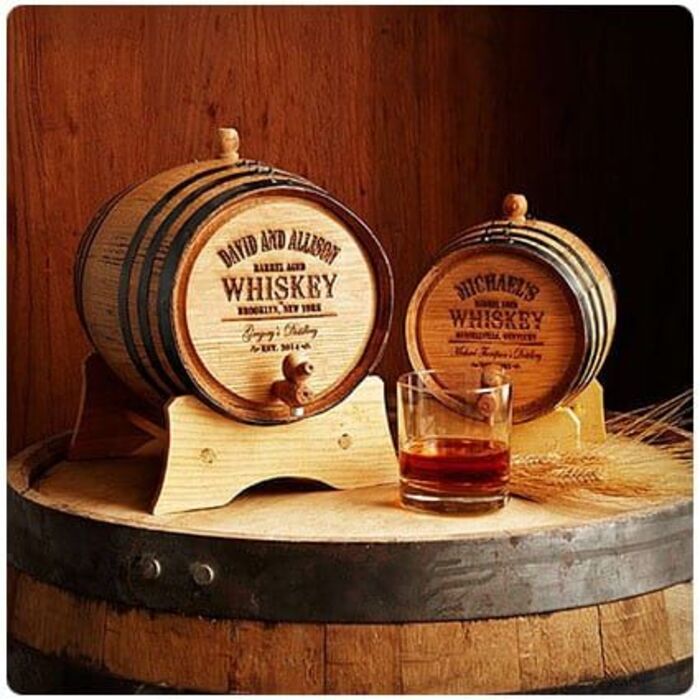 Just like the full-size oak barrels used in professional distilleries, this little oak barrel matures beverages to their optimal flavor. The aging process is accelerated ten times faster in a little barrel than in a standard one, making it ideal for your retiree's favorite spirit.
>>> Recommend reading: 30 Meaningful Retirement Gift For Boss To Show Your Respect
Funny Retirement Gifts For Coworkers
14. Retired Business Cards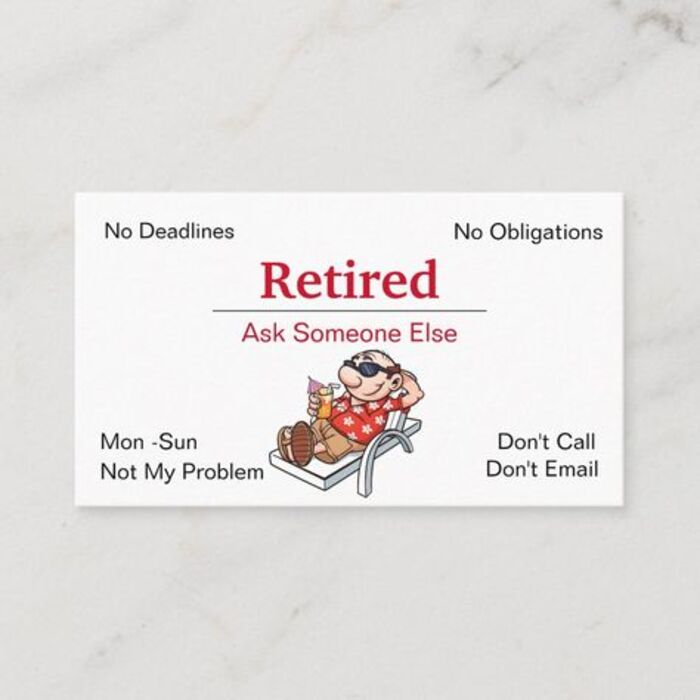 Your coworker's retirement is the best time to have some fun with them. To celebrate life, comedy is a wonderful method that'll leave the best impression on the receivers. This is a great gift for a coworker who is eagerly awaiting retirement at the end of the workday.
15. Wacky Wine Mug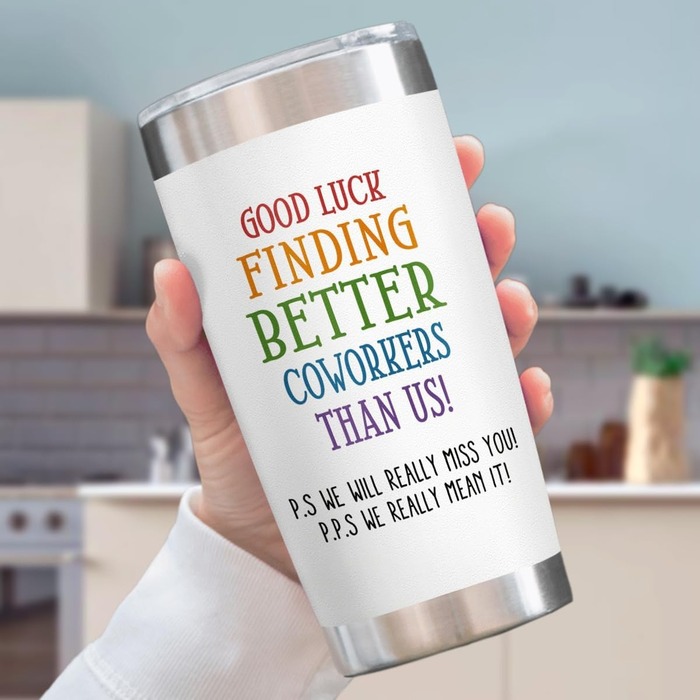 A stainless steel tumbler would make a fantastic retirement gift for coworker! It's a thoughtful and practical choice that they're sure to appreciate. This tumbler will be a reliable companion as they enter a new era, keeping their beverages at the perfect temperature for hours. This product's durable stainless steel construction makes it perfect for various uses! The gift will be even more special if engraved with the recipient's name, retirement date, or a heartfelt message.
16. Funny Retired Can Coolers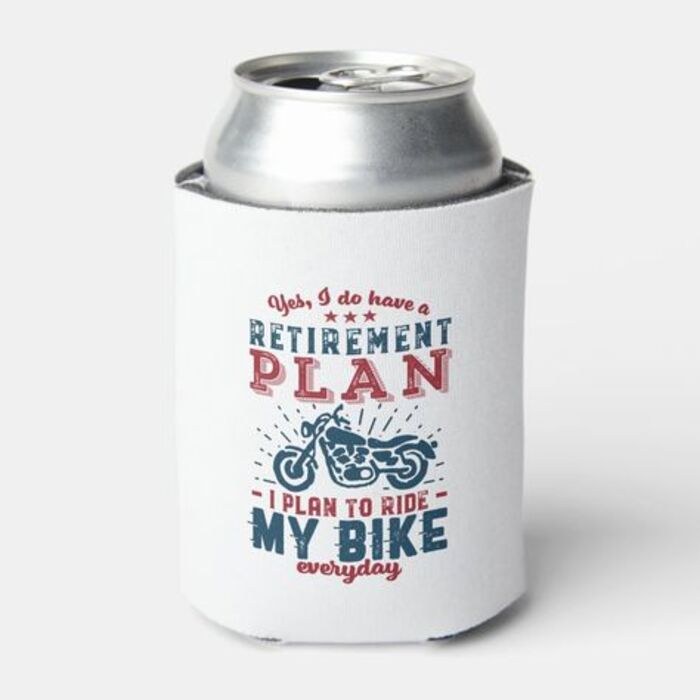 "I do have a retirement plan" can coolers are the perfect retirement gifts for male coworkers who enjoy a cold beer or can soda in a can cooler. Cold drinks will stay cold for some time in these washable coolers for any special occasion.
17. Retired Chef Apron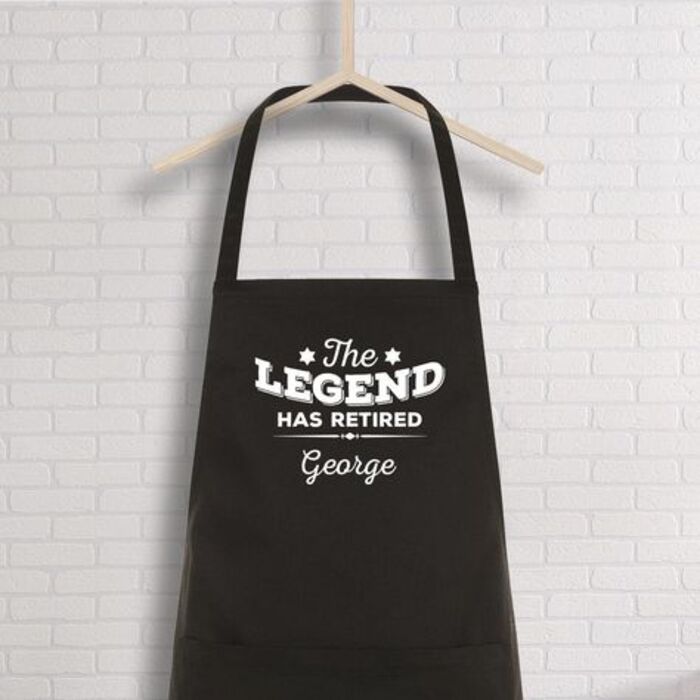 In search of charming retirement ideas for coworkers? If they enjoy cooking while also enjoying a good laugh, this is a perfect retirement gift for a woman.
18. Engraved Retirement Plaque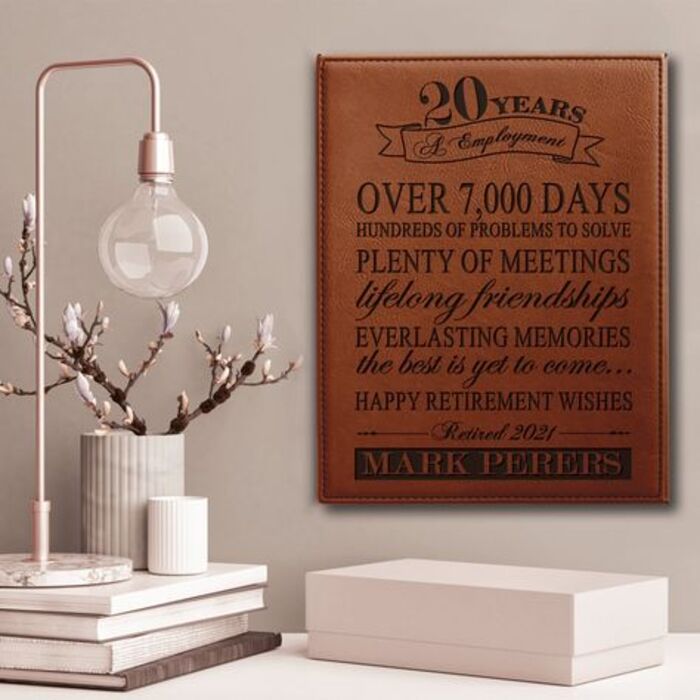 A retirement plaque with an engraved message explaining the significance of retirement will be appreciated. This is a perfect way to remind retirees that they can do whatever they want in their golden years!
19. Beer Caps Map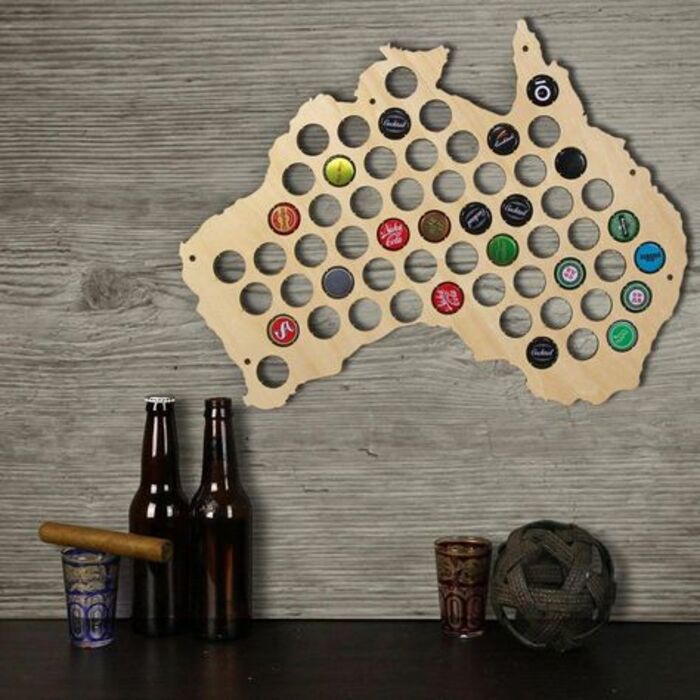 This giant beer cap map is a great retirement gift for a coworker who enjoys beer. Using the bottle cap holders, the retiree can keep all of his or her favorite brewery beer caps in order. Your coworker may quickly and easily make their own beer cap painting with this handy map. Make a statement in your home by placing the caps in the slots.
20. Wine Bottle Labels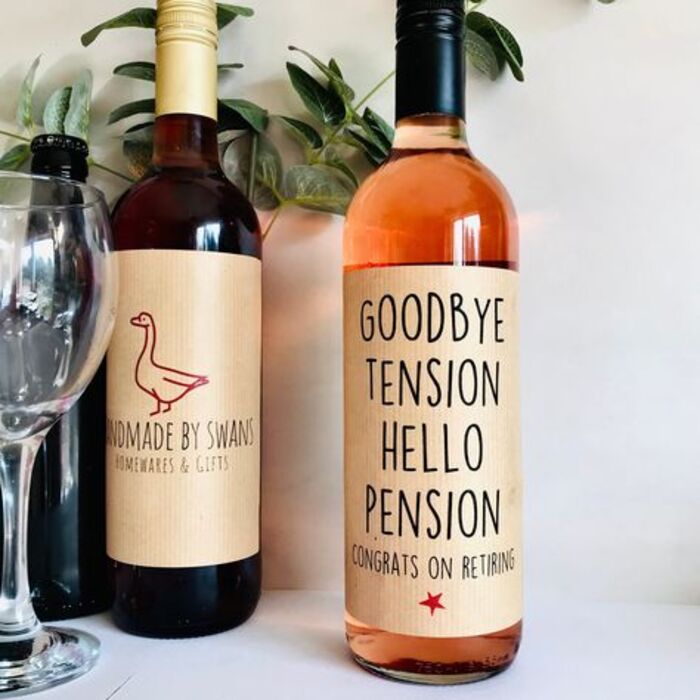 The wine bottle sticker labels are the best retirement gifts for coworkers! Glitter prints adorn these ornamental pieces, which are both long-lasting and water-resistant enough to hold up to a glass of chilled wine. If your acquaintance is a wine connoisseur, these are the perfect gift for him or her for any specific occasion.
21. Beer Caddy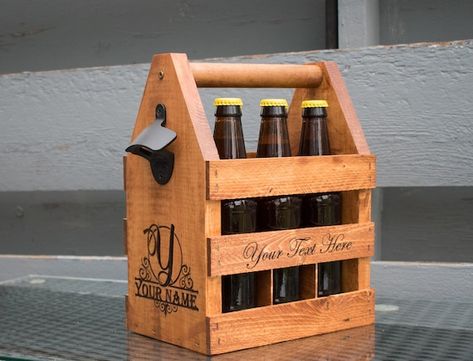 This handcrafted wooden and cast iron object is a wonderful addition to your retirement collection. An included bottle opener and a 1-foot height ensure that the bottles may be opened without squeezing one another. The rough, grainy, and knotted wood has been treated with an eco-friendly dark walnut coat, and the center dividers can be removed.
See also: 30+ Impressive Retirement Gifts For Principals In 2023
22. I'm Done Retirement Fork
For personalized retirement gifts for coworkers that they will cherish, add a name, date, or number of years on this vintage silver-plated "I'm done" fork. Whenever they use this fork, on normal days or on any occasion, they'll be filled with joy and pride in life.
23. Finally Happy On Monday
If you're finding something practical and hilarious for retirement gift ideas for coworker, bring them this piece. There's a pillow out there for everyone, no matter what field they're leaving behind. The cover is made of polyester-woven canvas. which is machine washable in a cold setting.
24. The Legend Has Retired Whiskey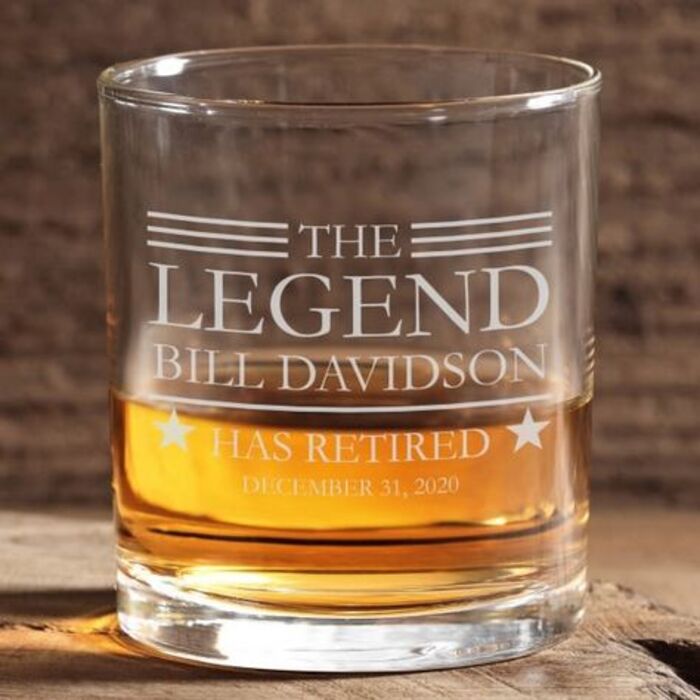 Even superheroes have to hang up their capes at some point, and this carved whiskey tumbler is a great choice for gifting someone who is about to do just that. With this retirement gift, you're bound to make his day.
25. Retirement Candle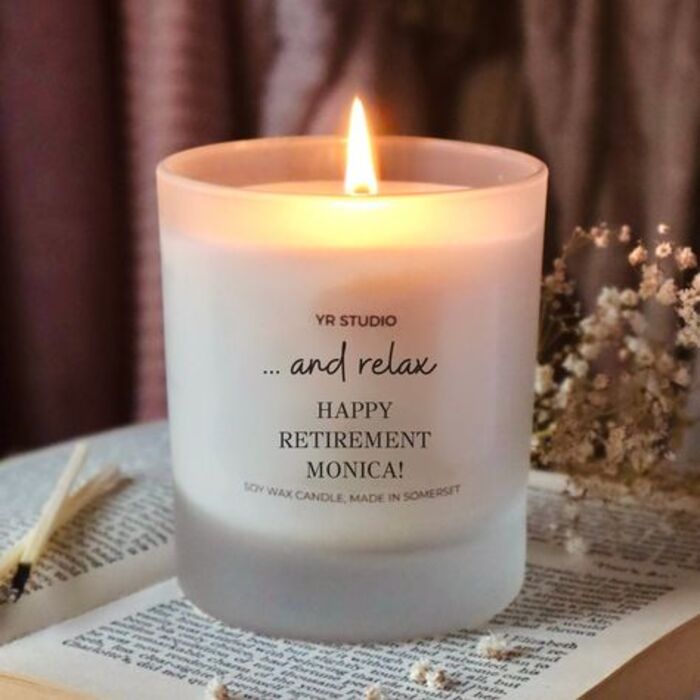 Many hilarious retirement ideas for coworkers are available for those who have a good sense of humor, such as this unique candle. They'll giggle every time they light the candle, remembering that whatever happened at work is no longer an issue for them.
Oh Canvas Tips:

It's possible to make quite an impression with a candle if you package it properly. Choose a candle with a pretty jar or tin with a lid to keep it in. Add a special touch to the candle by writing a note or including the coworker's name. The recipient may feel even more appreciated by this gesture.
26. Scratch Off Poster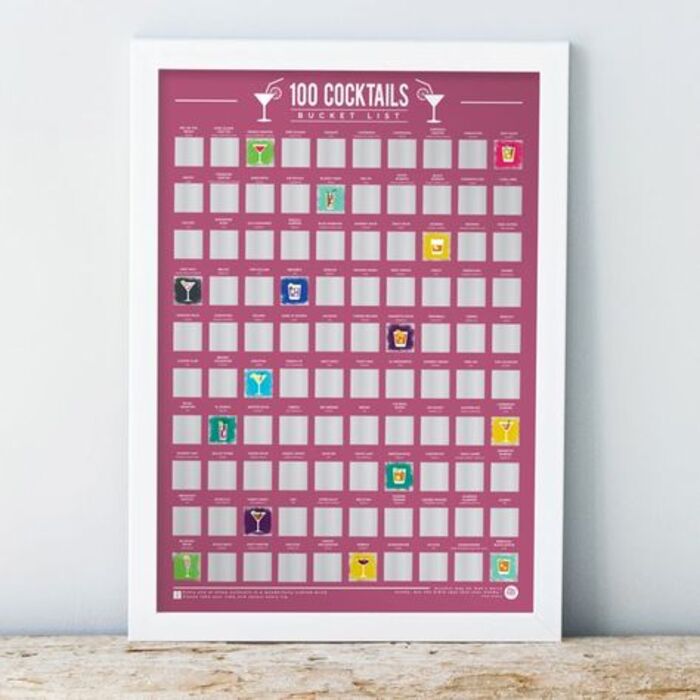 Scratch-off posters are one of the most creative retirement gifts for male coworkers. It is hoped that these presents would inspire new retirees to make use of their free time and discover new interests.
>>> Recommend reading: 33 Best Doctor Retirement Gifts To Show Your Appreciation
Thoughtful And Practical Retirement Ideas For Coworker
27. Gift Box of Wine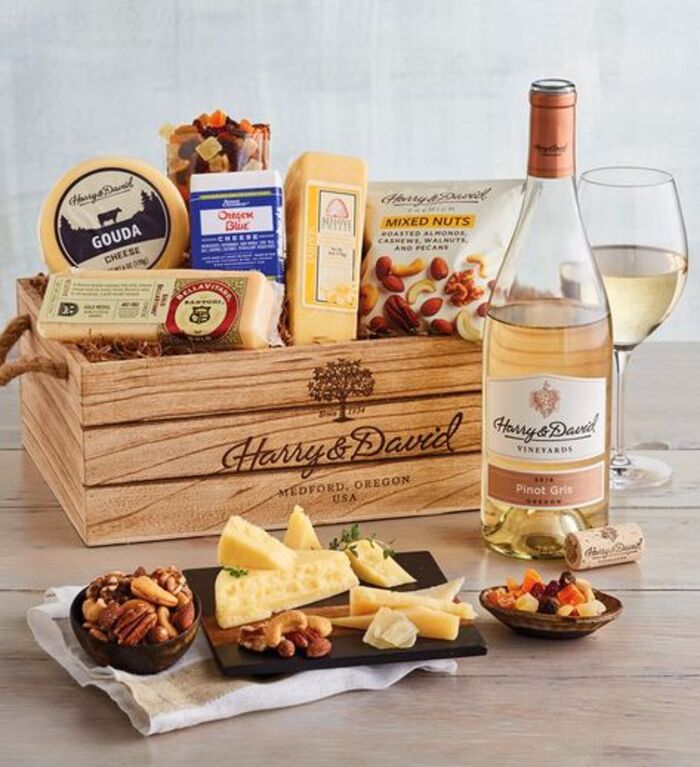 Wine gift boxes from the California Wine Club give your favorite retiree the opportunity to sample and learn about wines from some of the top small wineries in the state of California. A limited number of best-known and most highly regarded wines are available through the signature series wines. Consider sending a customized wine gift box from a small artisan or unusual winery throughout the world to the retiree.
28. Spa Gift Baskets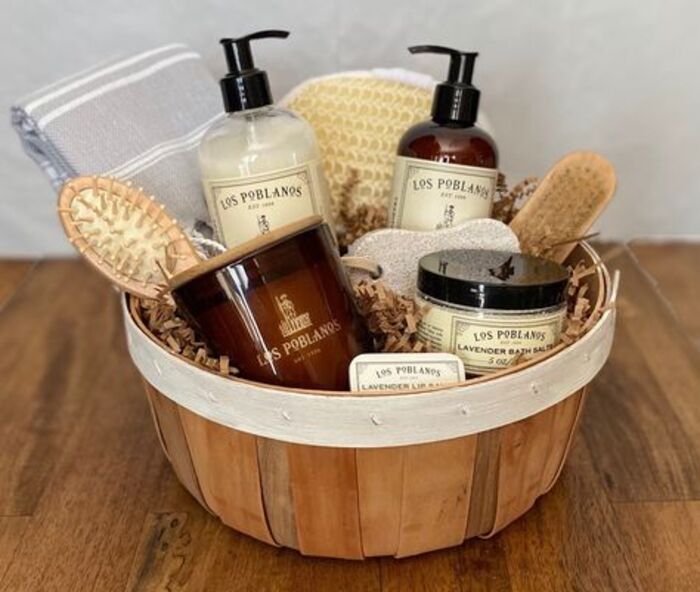 Relaxation and a stress-free lifestyle are the hallmarks of retirement. And a lovely spa gift basket is a perfect way to assist your retiring coworker to relax as they begin their free time. You'll find everything you need for a spa day at home in this box. Make this thoughtful retirement gift for woman coworker extra memorable by adding a bottle of wine or champagne, as well as other goodies.
29. Polaroid Camera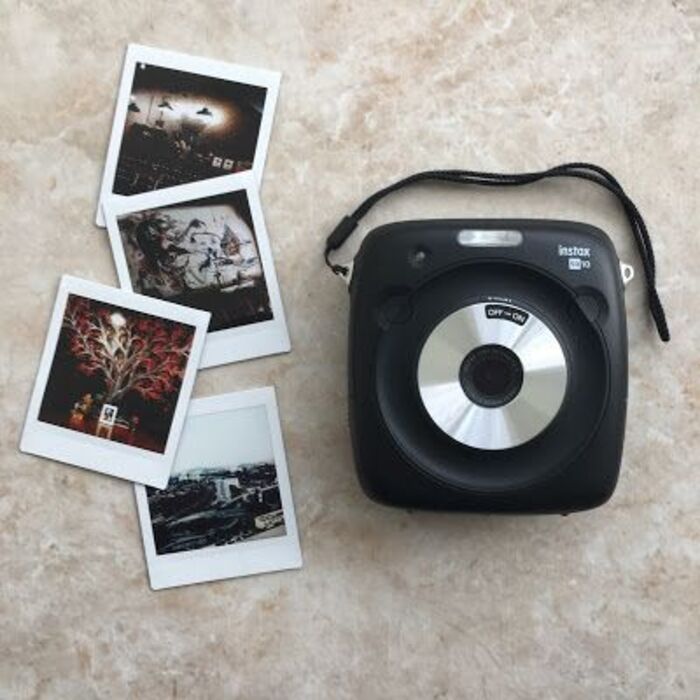 Your coworker's golden years can be documented with a Polaroid camera you give to them. It ranges from the best time spent with loved ones, such as grandchildren and friends, to upcoming vacations. The camera has a retro look and feel, yet it also has many modern features like those found in today's high-tech cameras. A thoughtful retirement present for a retiring coworker who wishes to capture life's good times in unusual ways.
30. Funny Retirement Ornament for Coworker Woman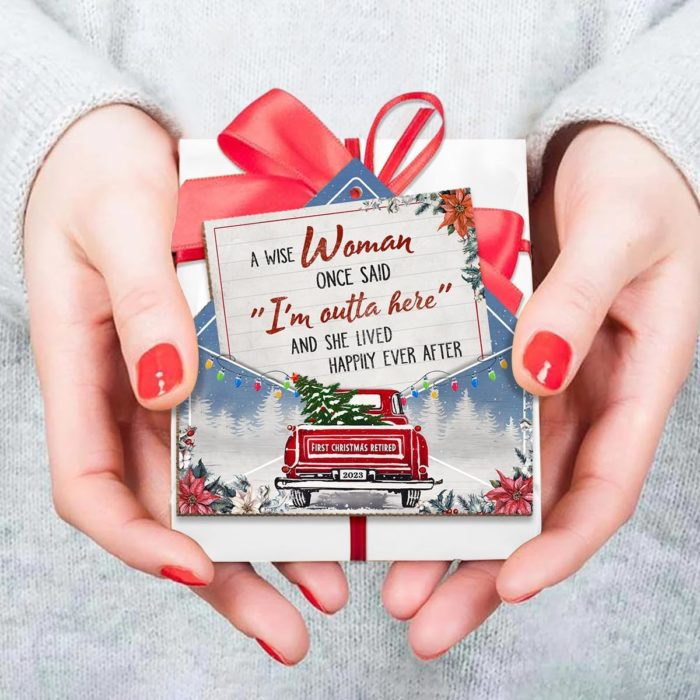 Give this retirement Christmas ornament to your female coworker on Christmas Eve to show your gratitude for her hard work and dedication during her career. Its bright aesthetic and lighthearted message are intended to make her feel better about entering this next part of her life.
The upbeat statement will make people happy and be a wonderful remembrance of the friendship that was enjoyed. This retirement gift for woman coworker will become a treasured keepsake as it represents the happiness, laughter, and good wishes you have for her.
31. Box of Coffee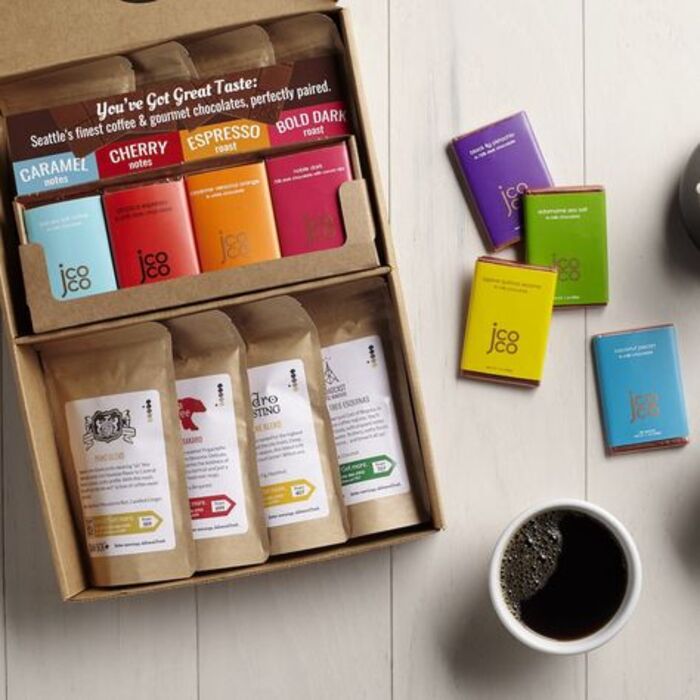 It's one of the greatest retirement gift ideas for coworker who enjoys a cup of coffee in good times. Using the world coffee tour gift box, you can take the retiree on a unique trip around the world's best coffee-producing regions right from the comfort of their own home. If your favorite retiree also enjoys chocolate, consider a coffee and chocolate tasting gift box.
32. Set of Gardening Equipment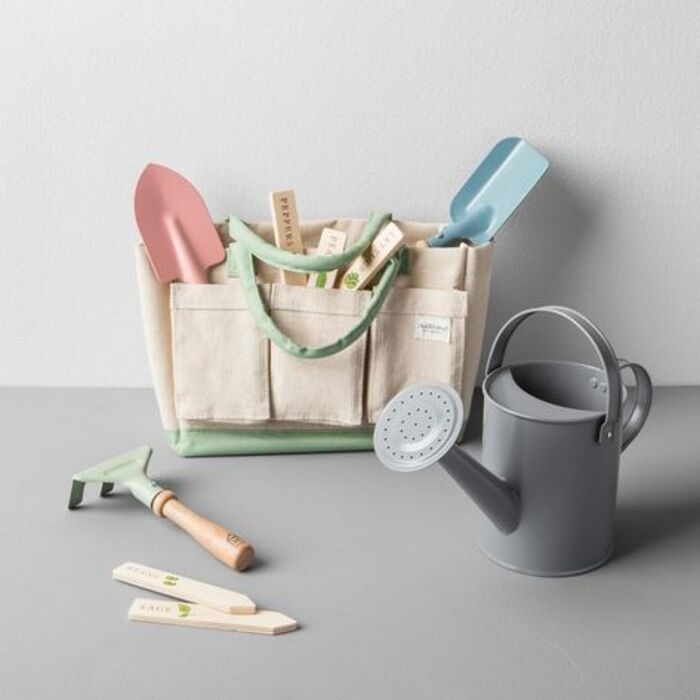 Gardening is a new hobby for many retirees. Relaxing, exercising, and unwinding the mind while producing something beautiful is the ultimate kind of relaxation. The perfect retirement gift for someone who has a large yard but never had the time or inclination to take care of it themselves. Six metal gardening tools, gardening gloves, and a garden tote bag are included in this 7-piece garden toolset.
33. Set of Picnic Bags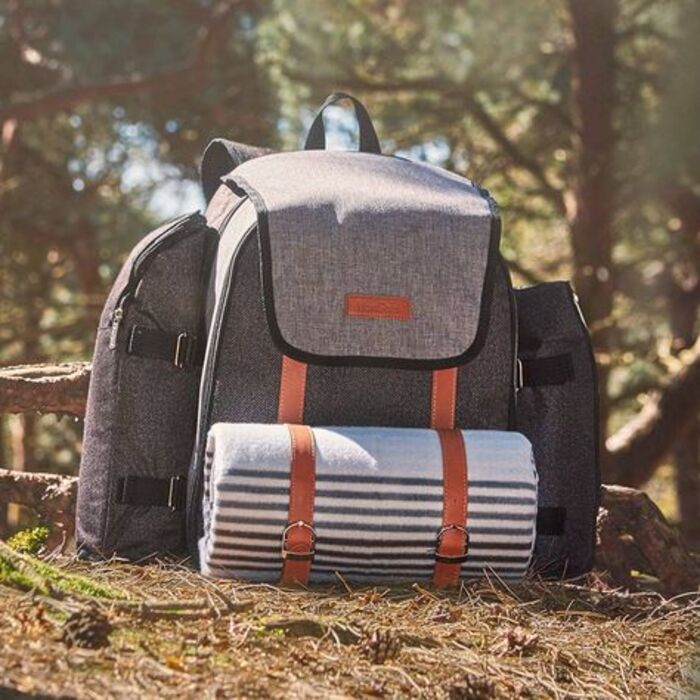 It's possible that your beloved employee relishes the occasional outing to a nearby park for a picnic. If that's the case, this popular picnic backpack might make their retirement picnics even more fun in the next chapter of their life.
Oh Canvas Tips:

Choose a well-known and reputable brand that produces high-quality picnic bags. In addition, you should search for features such as adjustable straps, insulated compartments, and waterproof lining that can increase the quality of the picnic.
34. Infrared Foot Massager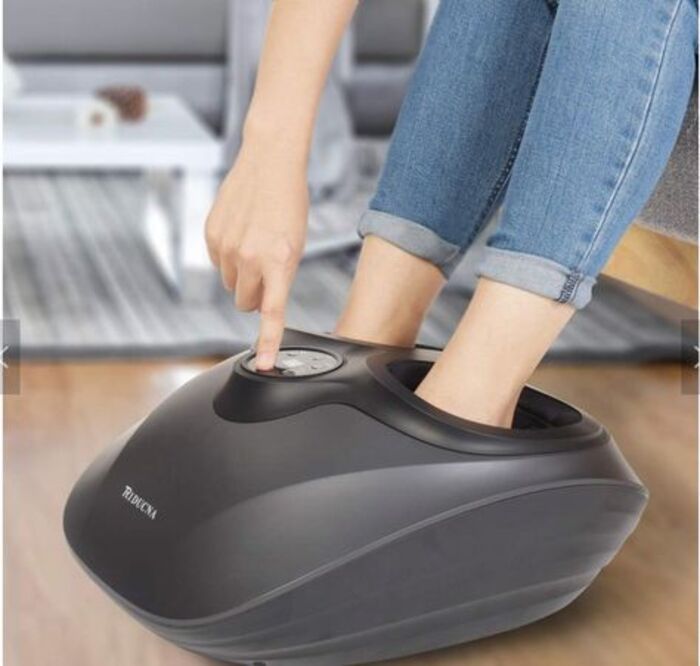 Finding the perfect retirement gifts for coworkers who need some well-deserved R&R? This foot massager/heater is the ultimate in relaxation. It's great for tired feet since it increases circulation, relaxes muscles, and relieves tension. It's easy to wash, and the retiree may pick how intense the massage is.
35. Cold Brew Coffee Maker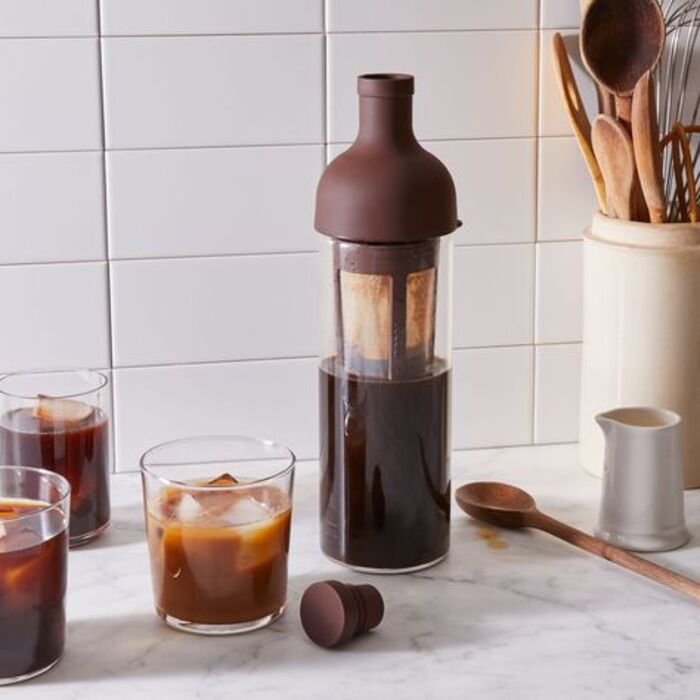 With this present, you may help your employees save money and time in their life. A cafe-quality nitro cold brew can help them transform their kitchen into a coffee shop. Fill the bag with coffee grounds, add water, and refrigerate overnight with this brewer/dispenser to prepare a rich cup of coffee quickly, conveniently, and with a lot of fun. Charge, shake, pour, and enjoy in the morning!
36. Single-Station Public Radio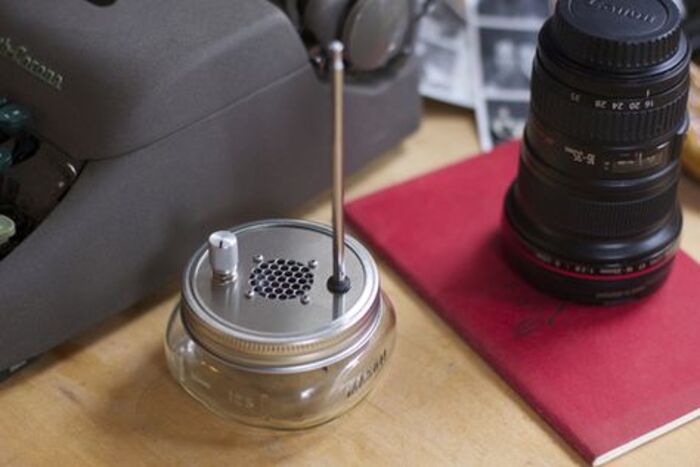 Seeking thoughtful retirement presents for coworkers? As technology continues to advance, it becomes more difficult to understand. Simple controls, no applications, and no phone tethering are all that this Mason jar public radio requires, so your retirees can focus on the things that matter most to them.
37. Kindle Paperwhite E-reader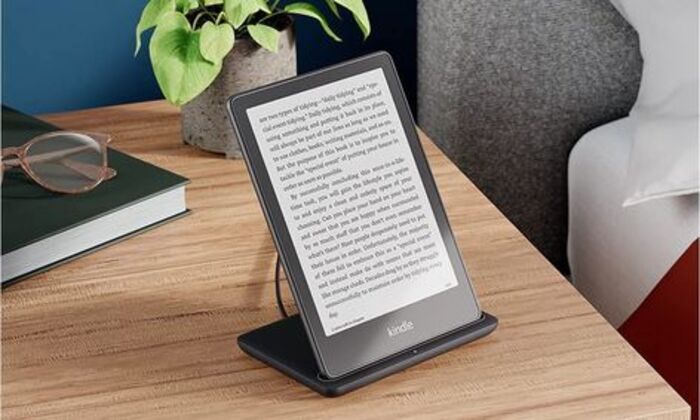 Their newfound freedom means they can start reading the novels they've been putting off for years. All of their favorite books may be found in one location on the Kindle Paperwhite. Even in direct sunshine, the glare-free display makes it appear like real paper. This is one of the most practical retirement gift ideas for coworker that will bring a smile to his face.
38. Wearable Fitness Tracker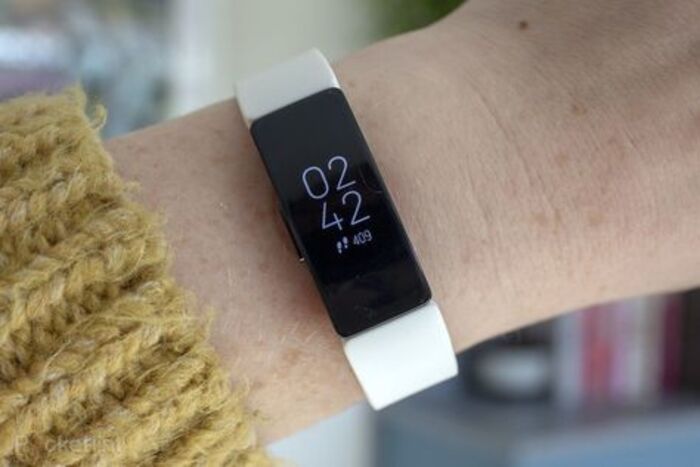 They don't have to sit on the sofa all day because they're no longer working in an office. Connect them to the latest Fitbit Versa after retirement to help them stay on top of their fitness game. Their heart rate, activity, and sleep stages are all tracked by the smartwatch, which provides actionable information.
Read more:
Retiring is a tense and emotional time. Thanking an employee for their dedication and congratulating them on a job well done is one way to show gratitude. It's important to tell a teammate that their hard work was appreciated and that they will be missed by their coworkers. Make a new retiree feel cherished by gifting them memorable retirement gifts for coworkers. Follow Oh Canvas's gift list above and you'll make them feel loved and special.