It can be a huge challenge to come up with thoughtful, age-appropriate presents for the men in your life. He appears to already have everything he needs, but you still want to find a way to push him without coming off as cheesy. Oh Canvas has compiled a list of 39 thoughtful and promotion gifts for him that are sure to brighten his day. We are sure you can find anything for him. Some of these presents are useful and inspiring, while others are merely enjoyable items to make his day.
Inspirational Gifts For Men
1. Basketball Smiley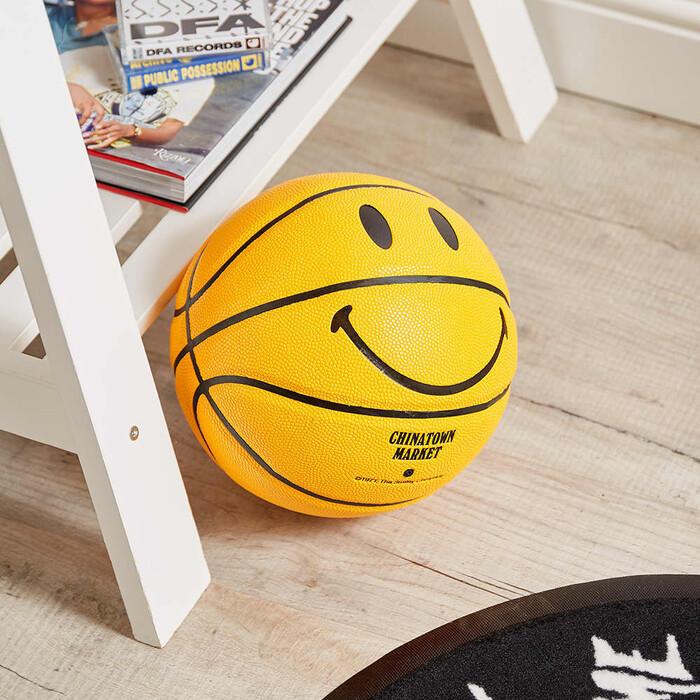 A cheerful ball like this can instantly improve a basketball fan's attitude every day. It always gets back on its feet after hitting rock bottom, which is a good reminder not to take failure too seriously and to get back on your feet as soon as possible.
2. Tea Relaxing Tea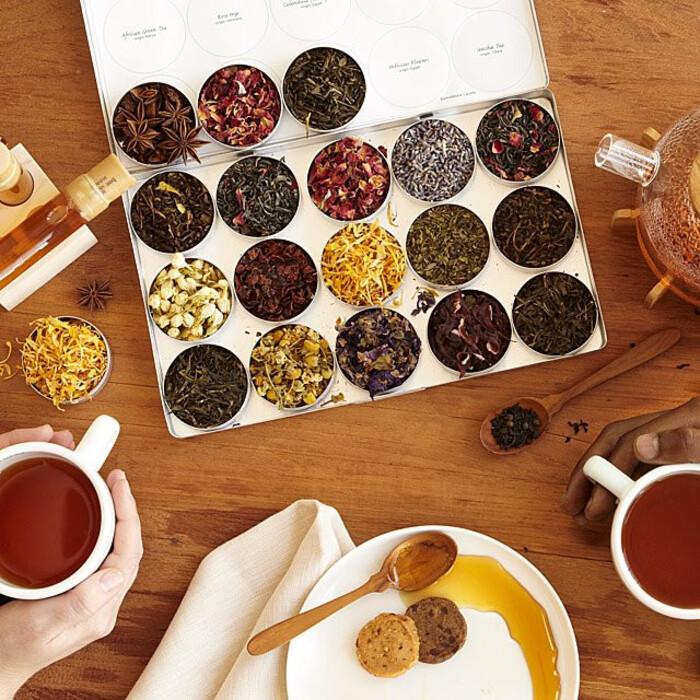 There is a greater demand for relaxation as a result of these increasing obligations. It will work if you use this tea gift package. Working pressures will dissipate with each sip of one of the five teas included in this box. Herbs and flowers are used to flavor calming herbal mixtures, which make the drinker feel at rest.
3. ​​Beads Bracelet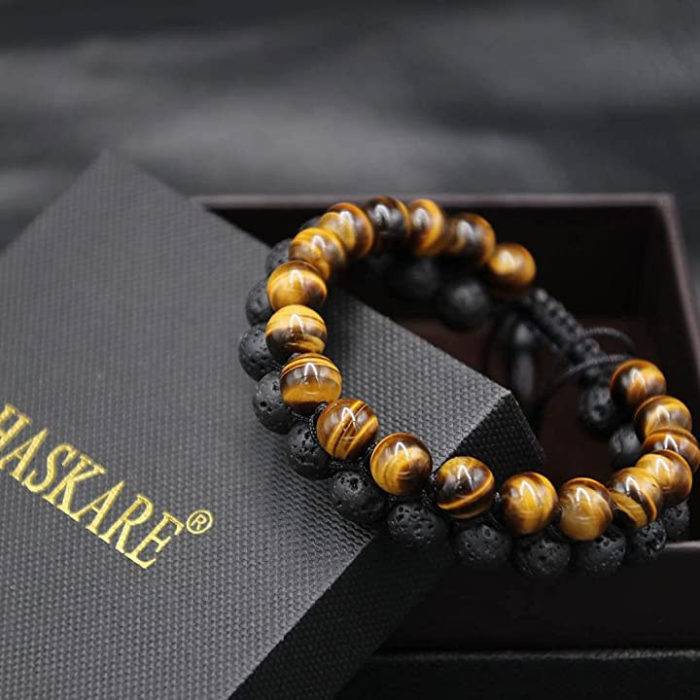 Every man loves to wear bracelets, and a classy black obsidian bracelet is one of those. Natural gemstones are perfect for shielding him from bad energy and serving as a subliminal reminder to be optimistic even when things are difficult.
4. Custom Headphone Stand
With the help of this headphone stand, he can proudly show off his device for focusing, which are also called noise-canceling headphones. The understated yet elegant piece has an engraved base made of walnut or oak with his choice of unique phrase.
5. Inspirational Bracelets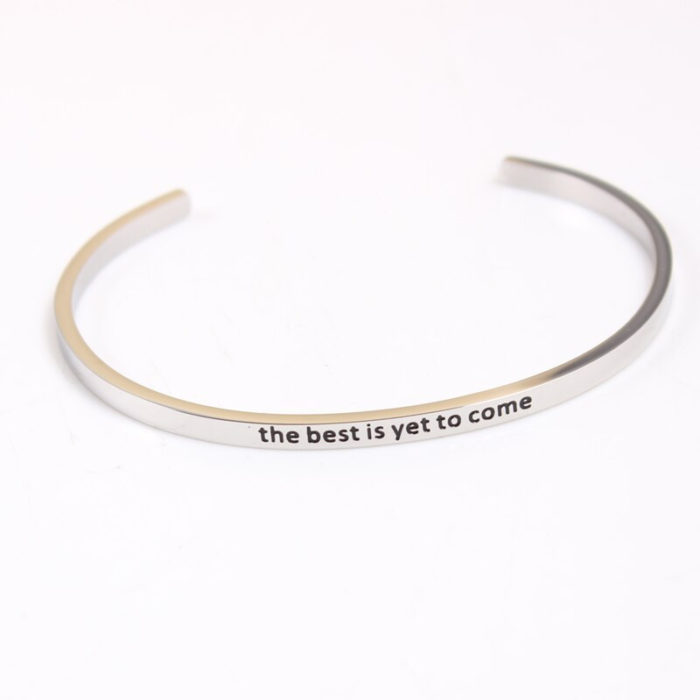 Have trouble coming up with a thoughtful promotion present to give to your man who has just made another step toward his goal? Maybe he can wear a cute, sentimental bracelet whenever he wants? Encourage him to work harder and more diligently by giving him these wonderful promotion gifts for him.
6. Motivational Pop-Up Cards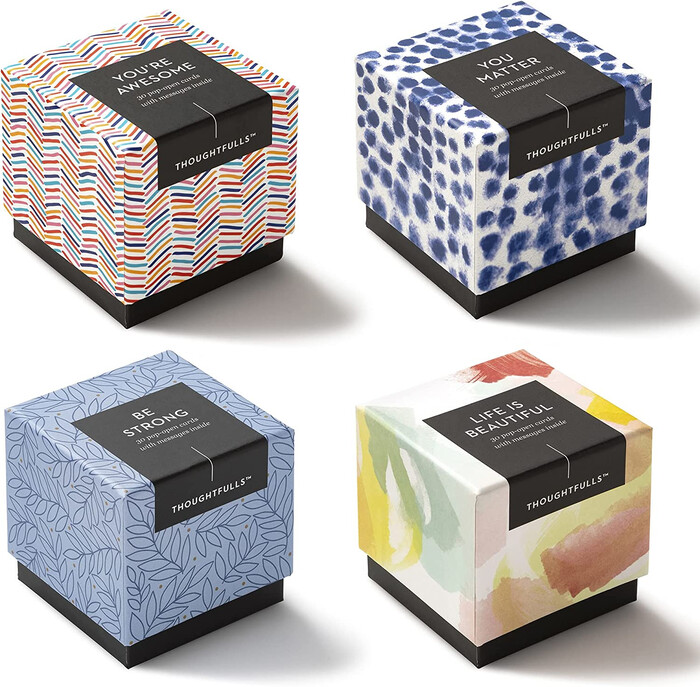 Pop-open cards have beautiful exterior designs with unexpected sentiments hidden inside that are sure to lift spirits and win over hearts. Utilize the inspiring quotes in this collection to encourage them to embrace the adventure ahead. Each box comes with a ton of pop-open cards, each of which has a different motivational saying inside and room on the back for a comment from the recipient.
7. Water Bottle Workout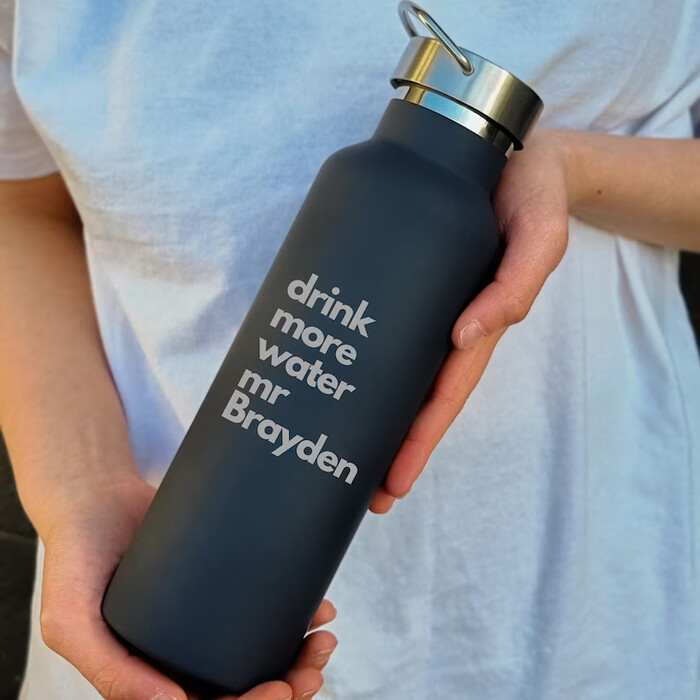 He will get inspiration to drink more water from the quotes on this water bottle all day long. Use this bottle whether you go running, hiking, rock climbing, to the gym, or to the office. With a unique time marker to help you keep track of your water intake, this water bottle with a quote is meant to inspire and keep you going.
8. Cheers Celebration Gift Box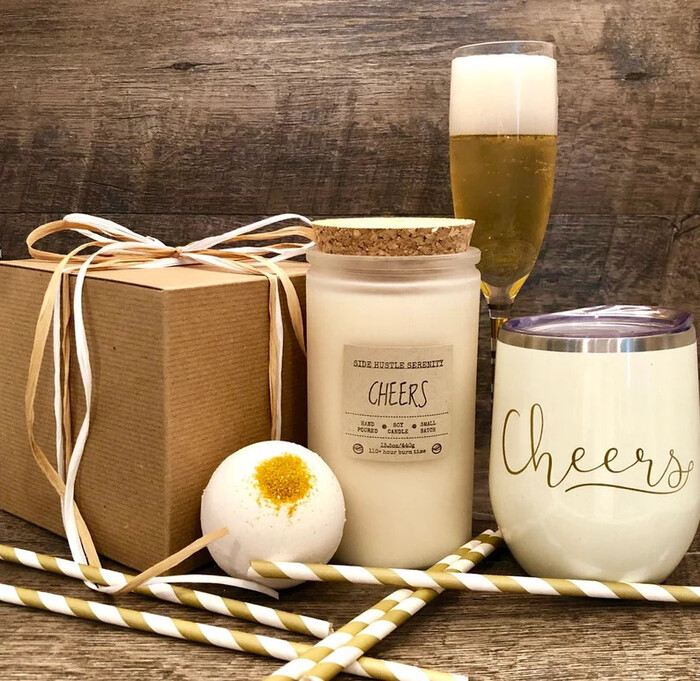 With a party box made for some light drinking and dining at home, the celebration continues outside the workplace. Say "cheers" to this gift set that comes with a champagne-scented bath bomb filled with ingredients that are good for your skin, a champagne-scented candle, and a champagne-sized stainless steel insulated tumbler.
9. "Believe in Yourself" Tee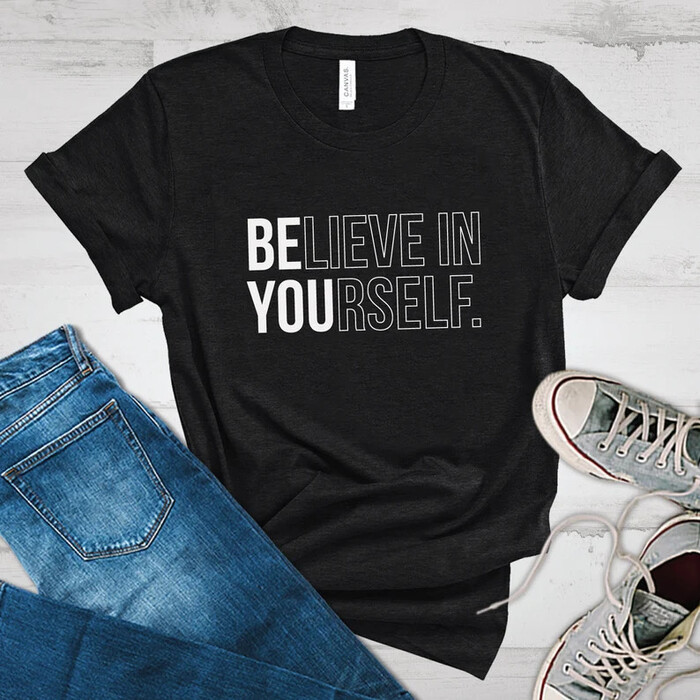 This shirt with the words "Believe in yourself" will be a great gift to motivate him. Every time he wears this shirt, he will remember your cheers.
10. Jar of Inspiration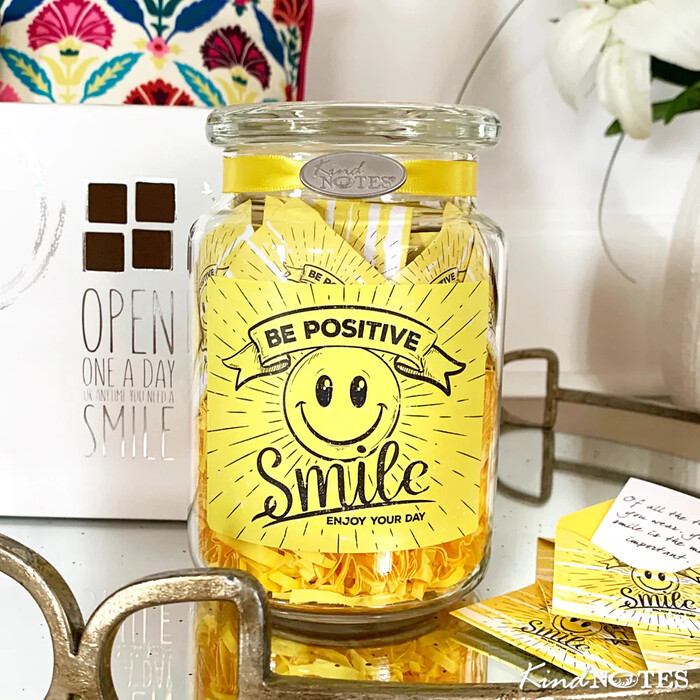 Take your positive attitude, shred it into little bits, present each piece with care, and store it in a jar. Here it is, a jar full of encouragement! This heirloom gift jar is full of nice messages that will make him smile and encourage him to try to get better every day.
11. Lucky and Success Kit Box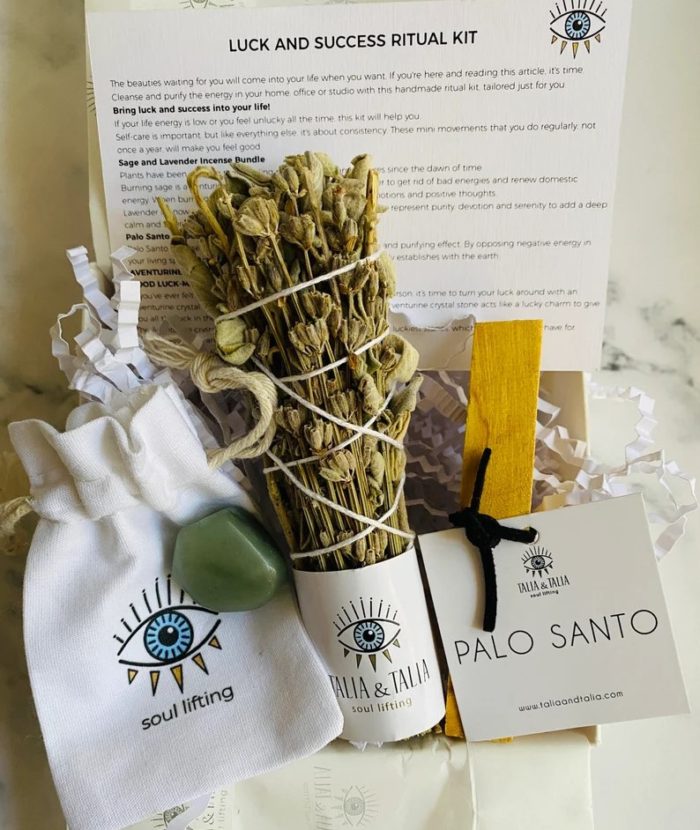 This box of success-fueled sweets will make a great motivational gift for him if he's an ambitious professional. It's made just for action-oriented business owners and comes with a monthly new self-help kit.
12. Masterclass Membership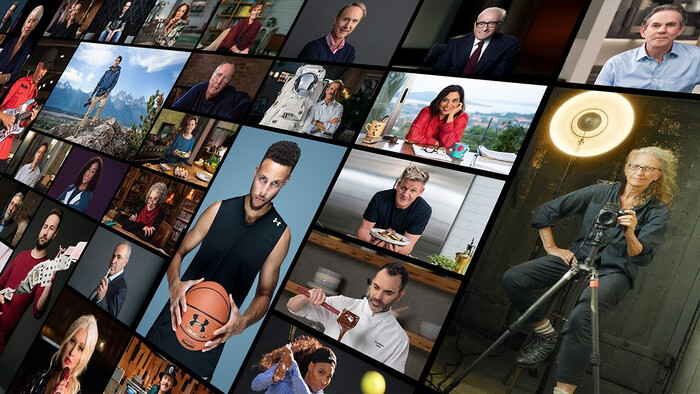 He would love to get access to the Master Class platform if he has any interest at all! It offers a ton of fantastic classes given by professionals in the fields of art, music, business, science, wellness, and other topics.
13. Motivating Phone Case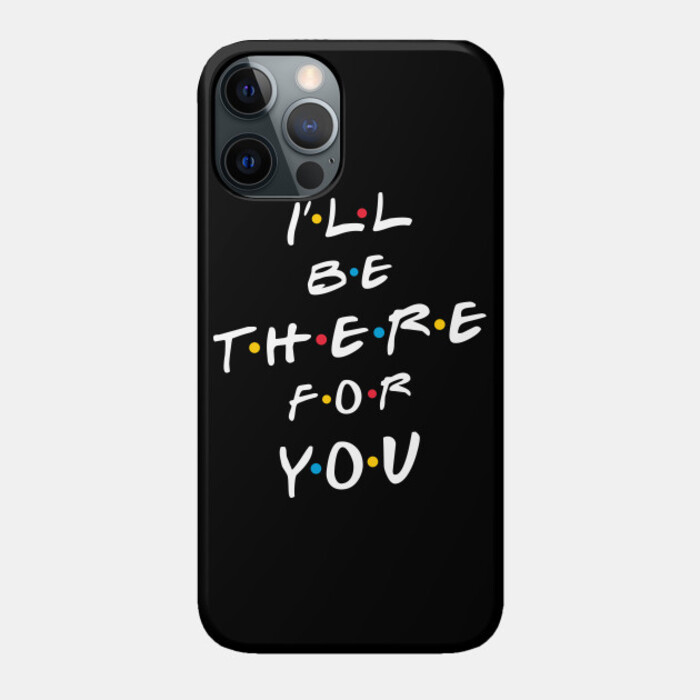 Our daily tool is a phone. However, it has a propensity to tumble frequently. His phone will have a long life thanks to a protective case. Consider cases with uplifting slogans that will make him smile rather than the usual dull solid-color ones!
14. Sunrise Alarm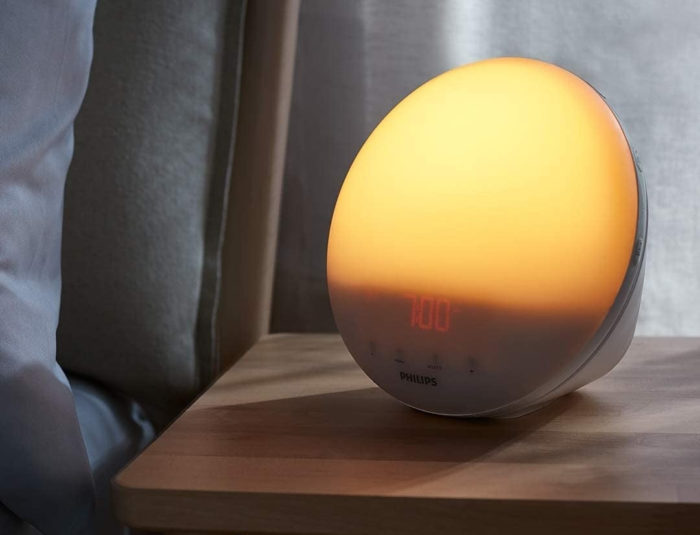 If he has a reputation for sleeping in too late, this wake-up light can help! Seven different natural sound selections are provided to help you wake up while a colorful light show fills the space to mimic sunrise. If you and your partner wake up at different times, you can even set separate alarms for the two of you!
15. Every day is New Beginning Canvas Art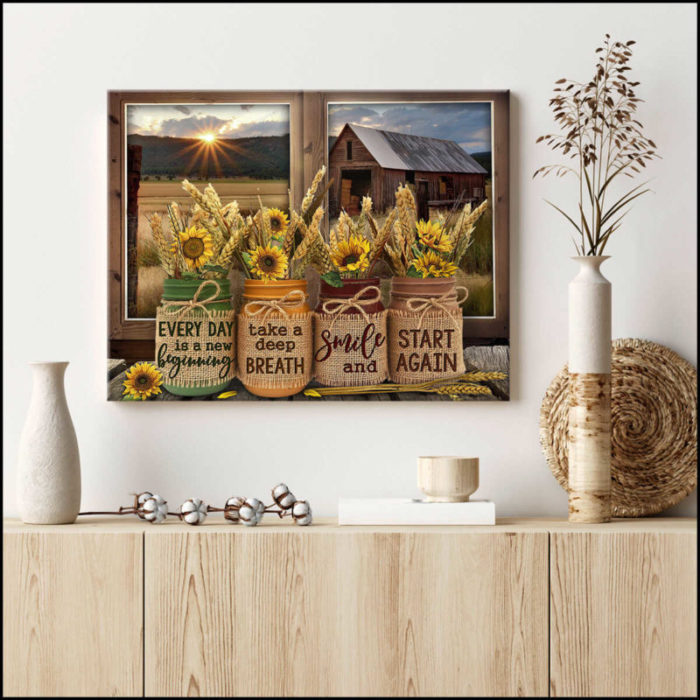 This motivational quote serves as a daily boost and reminder to get his day off to a good start. This canvas print is the ideal size for a desk, nightstand, entryway table, or any wall in his house. It also makes fantastic wall art!
16. Wine Rack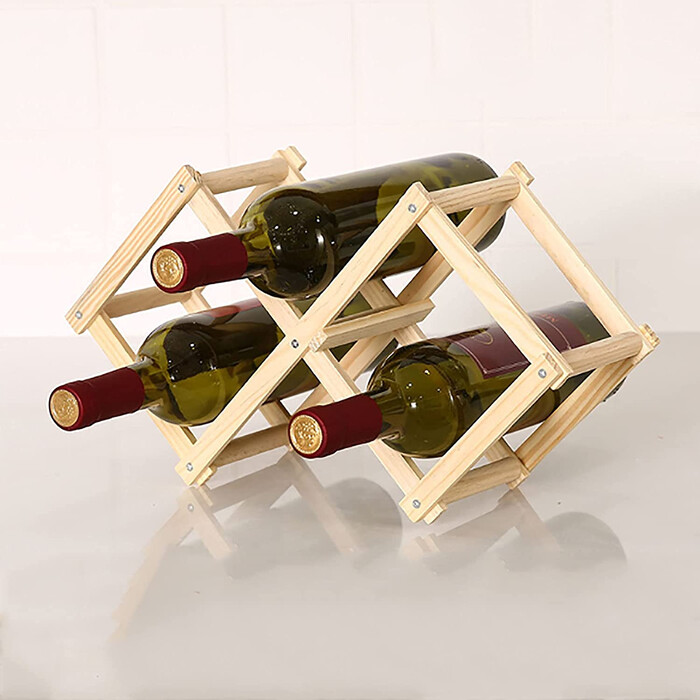 Instead of giving him bottles of wine, you could try giving him a wooden wine rack. There are many types of wine racks that can be personalized with the messages you want to send to him. These will be motivational gifts that he will treasure for years.
17. Living Wall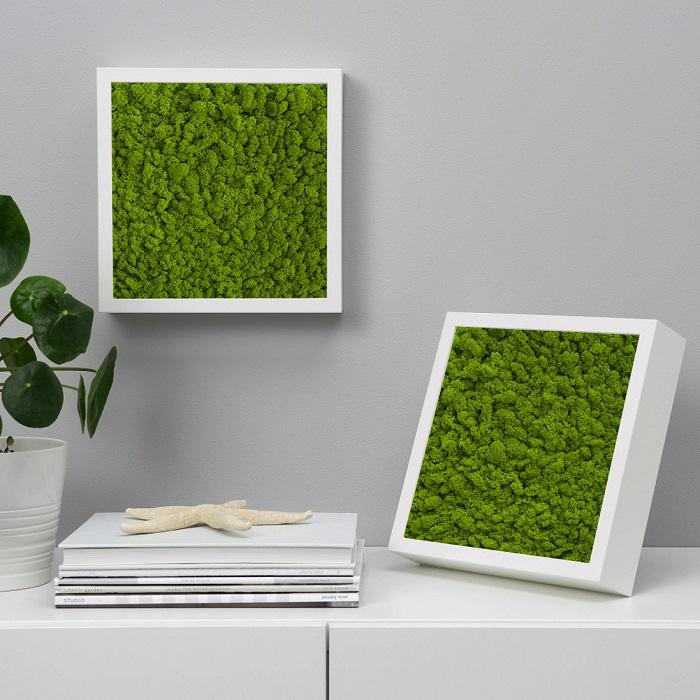 Living objects always give your space a vibrant, new feel. If you want a plant but don't have the time to care for it, a little well-maintained living wall is a fantastic alternative. It requires no upkeep and adds a wonderful touch to any décor.
18. Groot Planter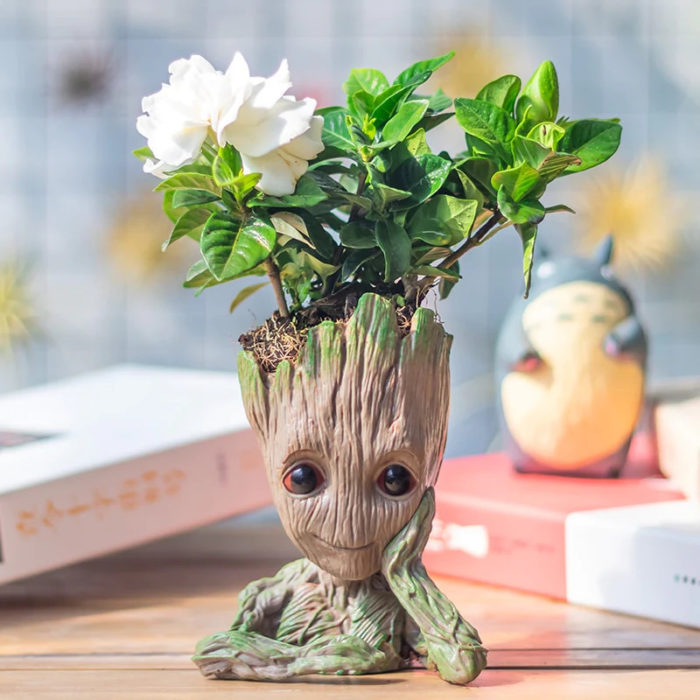 Whether or not your guy enjoys excellent movies, he may use this adorable Groot planter as a little friend when working or studying. No matter what's inside, whether it's a succulent or a bunch of pencils, you can't help but smile every time you see it on your desk. These are amazing promotion gifts for him that he will appreciate.
19. Gold Star Pin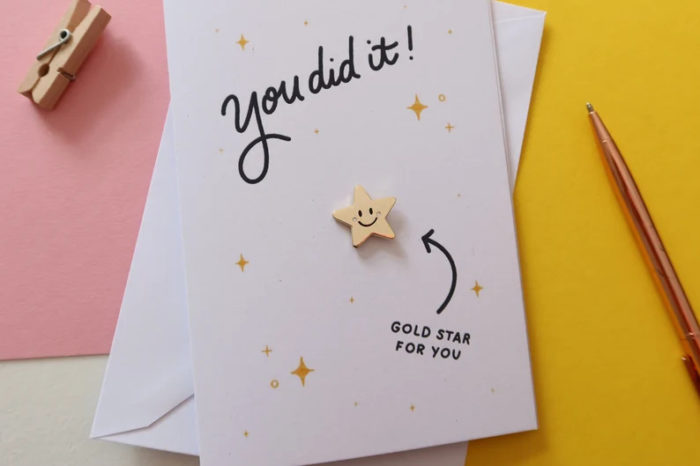 Can you still recall how wonderful it was to receive a gold star in elementary school? That pin would make your entire week! A friend who was recently promoted is likely to love this little gold star pin. He will be delighted by these promotion gifts for him or funny gifts for him from you.
>>> Recommend Reading: 47 Unique Gift For Boyfriend Ideas That He's Sure To Love
Job Promotion Gift Ideas For Him, For Coworkers
20. Business Desk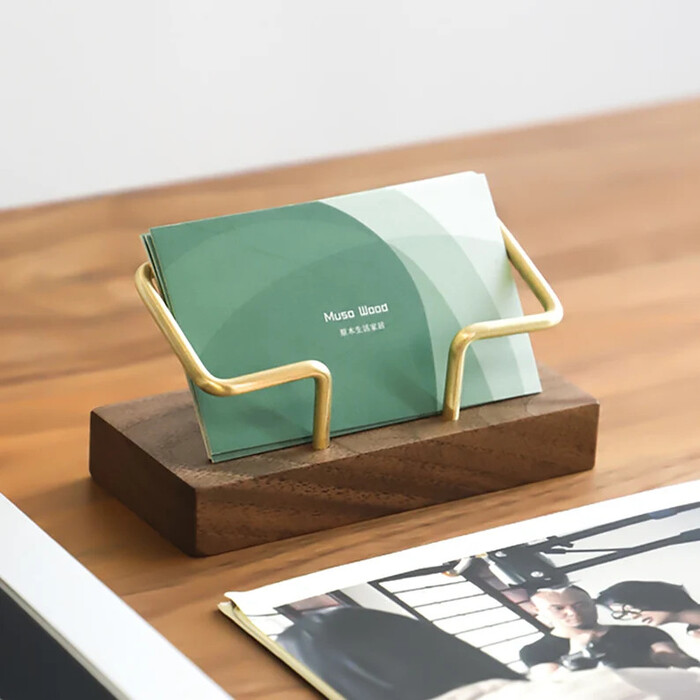 One of the most significant occasions in one's life is promotion. Make your loved one who recently received a promotion feel more appreciated by giving them these lovely business card display stands as great promotion gifts for him.
21. Desk Organizer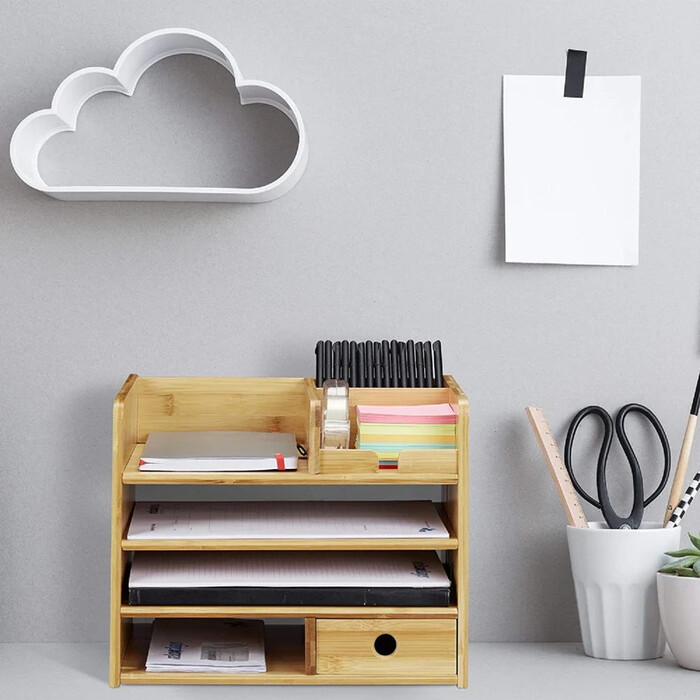 Do you know someone who is continually cleaning up their cluttered desk? Watch how crazy he gets for this wonderful desk organizer. For anyone who spends a lot of time sifting through file stacks, it is the ideal present. In addition to its elegant appearance and chic drawers, it will also save a lot of desk space.
22. Iron Flask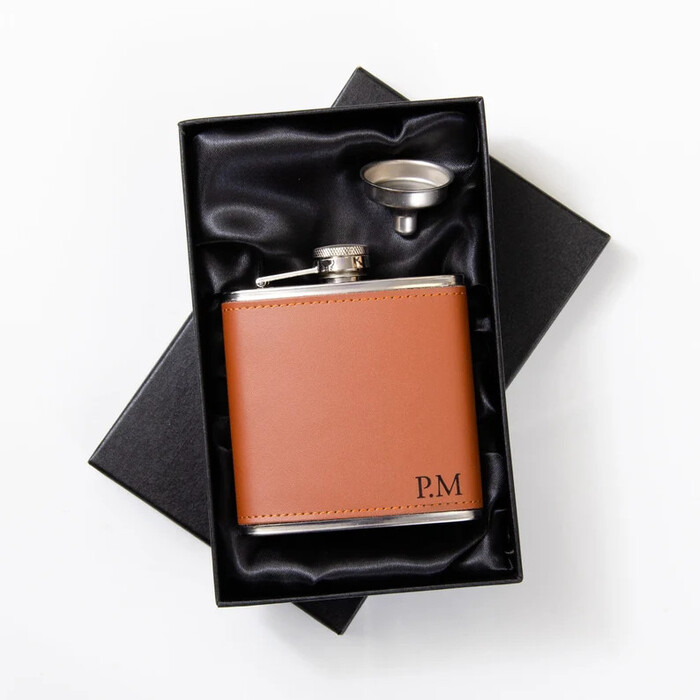 Getting a promotion is a long and arduous process that requires a lot of dedication and hard work. With an iron flask sports water bottle, you may remind your loved one to put his health first amid all the bustle. It will serve as a constant reminder of your love and support for him as he hydrates himself.
23. Coffee Package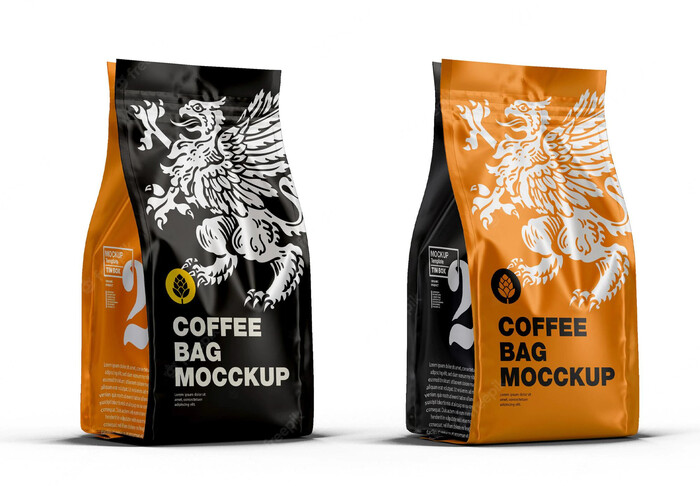 Coffee is a favorite drink of many men. So it is definitely one of the best promotion gifts for him. Its flavor profile includes hints of cherry and chocolate, giving it an unbeatable taste.
24. Classic Cufflinks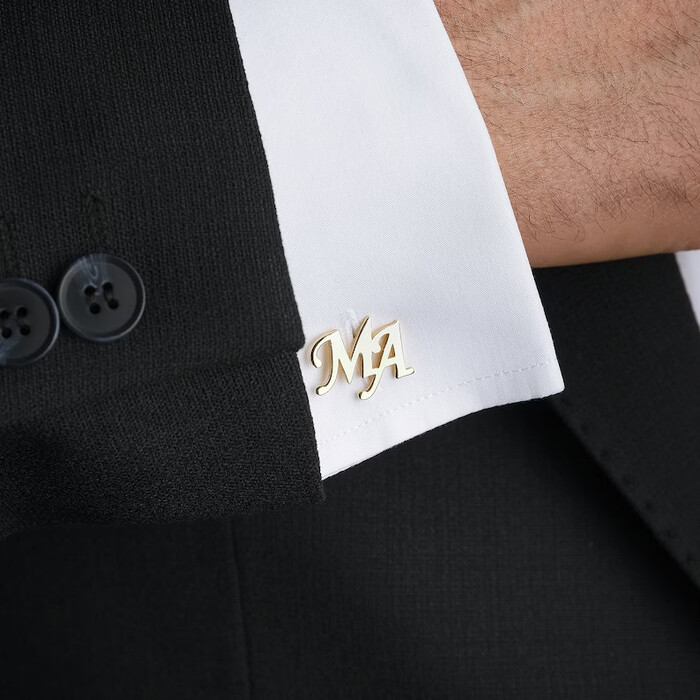 Cufflinks are fantastic, especially if the job requires everyday professional attire. Engraving the person's name or initials on them allows you to further personalize them. You never know how significant this gift will be to someone like that, especially if they don't own any cufflinks.
25. Leather Laptop Case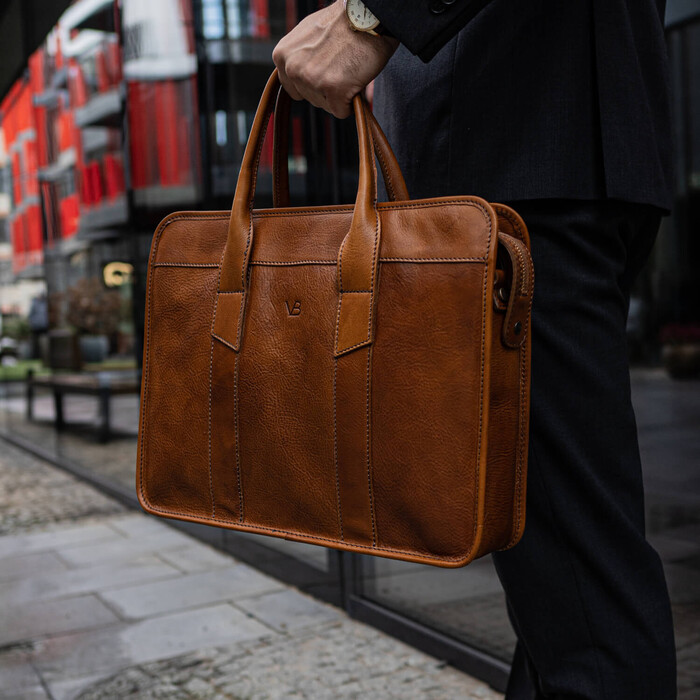 With this handcrafted leather laptop bag, you may help them arrange their belongings a little bit better. These are the ideal promotion gifts for him, who needs to transport his laptop and diaries to several locations.
26. Motivational Office Wall Art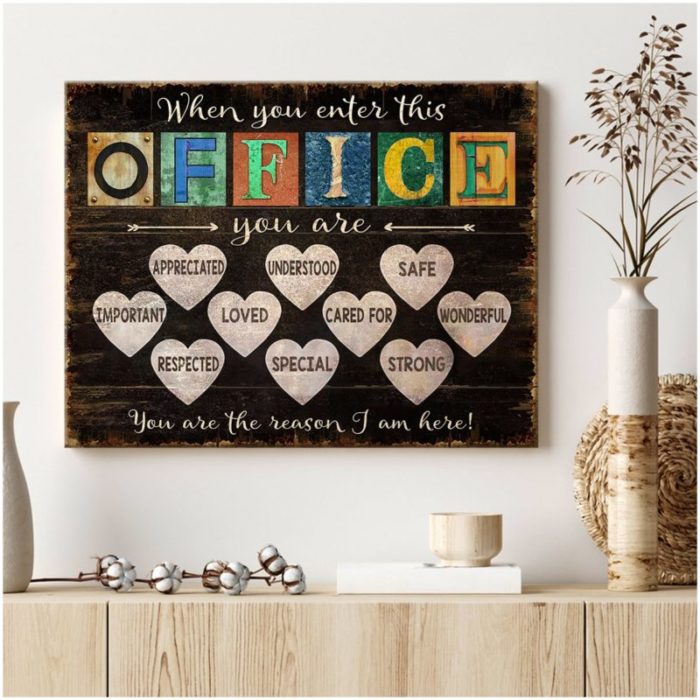 You can't go wrong choosing this canvas art as a lovely personalized gift for him. He would undoubtedly feel at peace merely by staring at this canvas print whenever he is worn out and under pressure. He will find a lot of inspiration in the lovely messages in this artwork.
27. Money Clip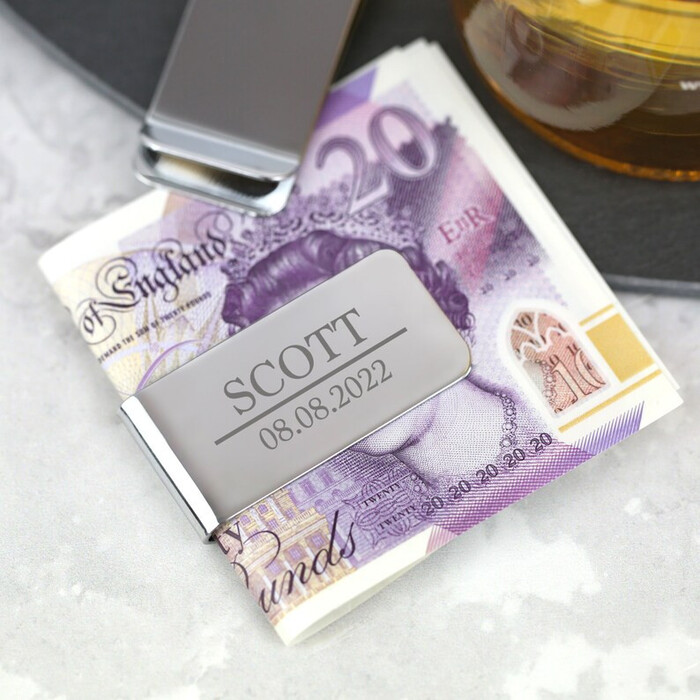 This wallet money clip will make their lives easier by keeping everything organized because of its magnetic closure. While keeping your money secure, it will fit into your pocket with ease. For anyone who despises carrying bulky wallets, these are awesome promotion gifts for him.
28. Custom Notepad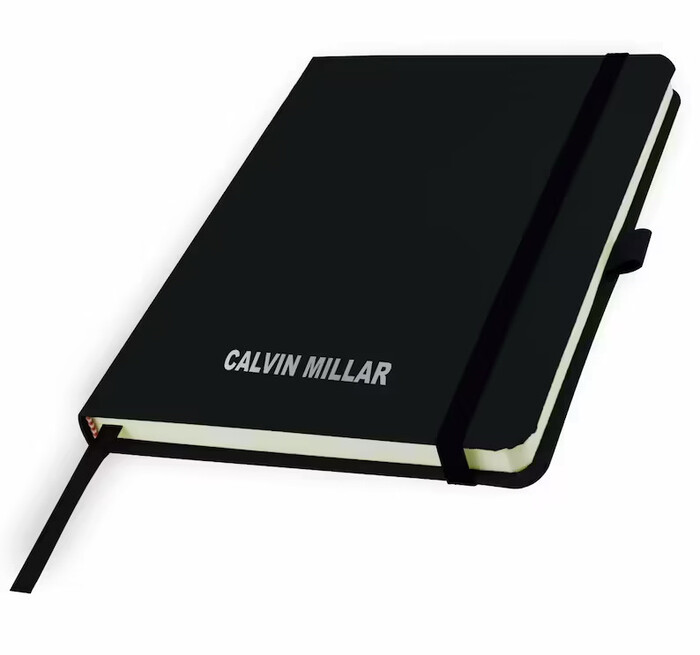 Every time their names are printed on something, people feel special. No matter how costly the thing is, they always develop strong attachments to it. This is why using a customized notepad to offer congratulations on any new job advancement can work its magic and leave the appropriate impression.
It is really straightforward but mighty since it can provide the desired results. To keep someone like this going, all you have to do is buy a notebook and put the person's name on it. Then, write something great and inspiring on the cover.
29. Portable Powerbank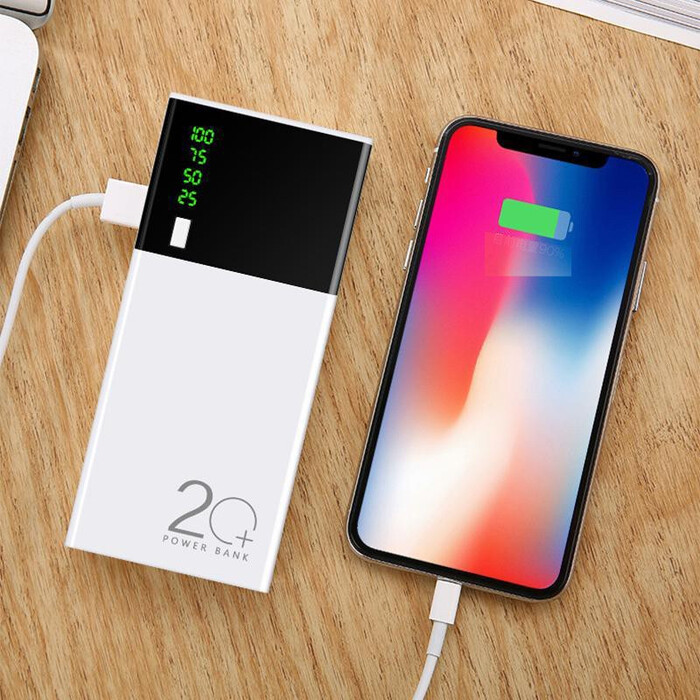 A power bank can be greatly beneficial, especially for those whose jobs require them to travel frequently. It's because he'll need to charge his phone. She can stay connected while working if he has a cellphone charger and a portable power bank. At least there won't be any justifications for a dead phone at work.
30. "Sucess" Candle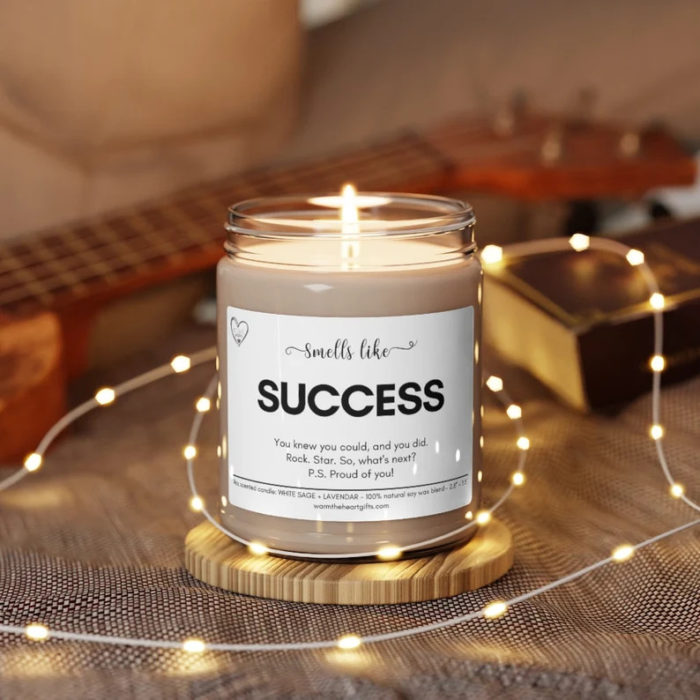 Why not light this candle and watch as your man's ambitions blaze even brighter? They will feel smarter and more at ease while working harder while inhaling the energizing smell of this inspiring candle.
31. Promotion Wine Bottle Label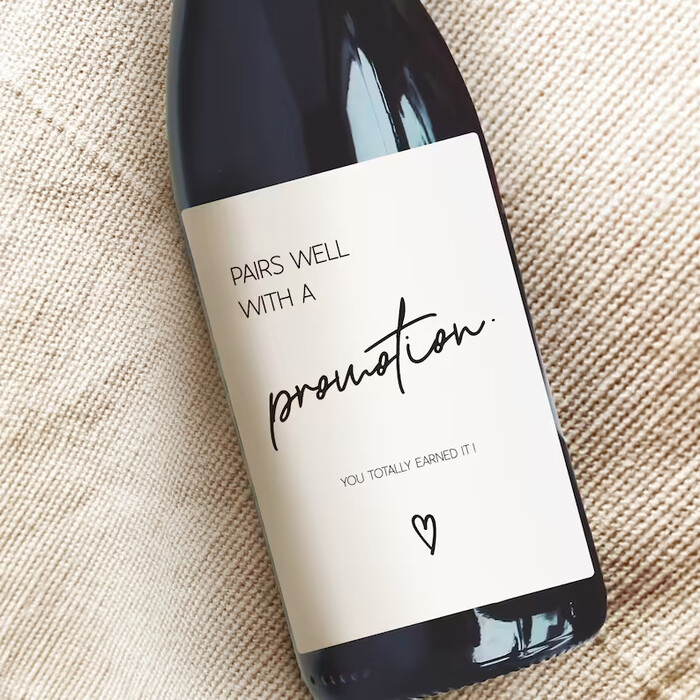 Choose their preferred white, red, or rose wine and adorn it with this label to make the wine taste even better. This label guarantees to make him smile when you're looking for something quick and easy to brighten his day.
32. Inspirational Canvas Art
He will feel relieved by the calm hues of the flowers, butterflies, and backdrop in this canvas print. The Today Only Happens Once canvas painting intends to inspire him and create a calm atmosphere in his home or workplace along with the inspirational quotation. Let's make the most of his life. This piece of wall art can be used in any area of his space.
33. Massager for the Back and Neck
Positional level increases workload and tension. Nothing can be more helpful if you're still looking for practical promotion gifts for him than a neck and back massager.
34. Congratulations Gift Box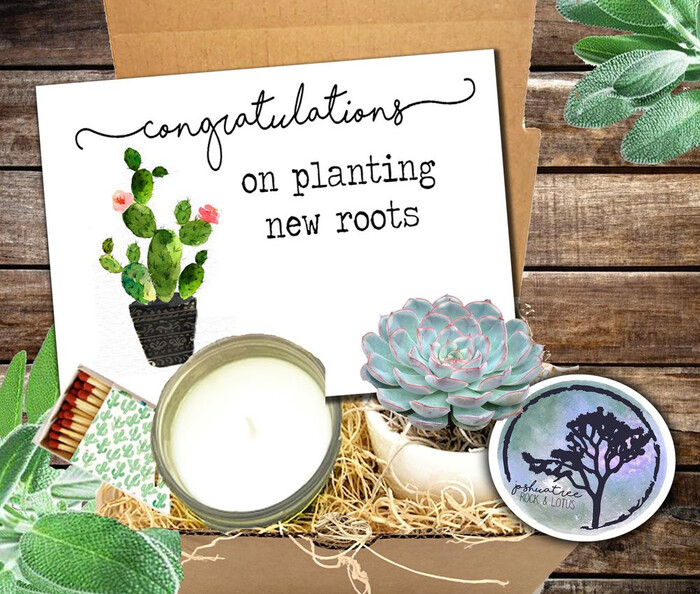 This succulent gift box will bring a touch of sunshine to his new desk or workspace. This box is a treasure trove of treats, with chocolate, bath, and decor items as well as several add-ons available.
35. Glass Tabletop Terrarium
A small amount of greenery on your new desk will make it look fantastic. In this miniature greenhouse, you can keep succulents and other small plants looking good even if you forget to water them. To keep the plants happy even when the lights are out, the terrarium is equipped with a light.
36. Congratulations Flower Bouquet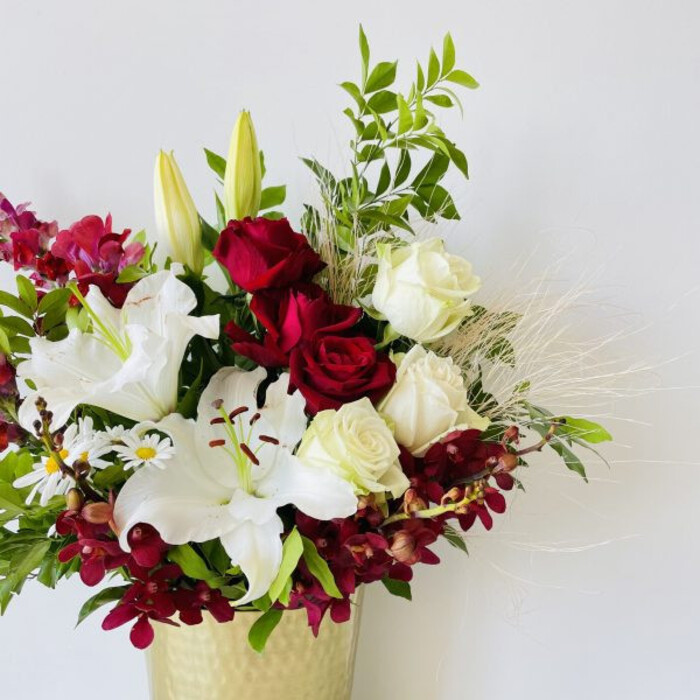 A flower bouquet is more than just a greeting card; it's an expression of imagination, enthusiasm, and amazement. This lovely bouquet is just one of the many cards you can choose from to inform a buddy that they've done an exceptional job. Which will your pal adore?
37. Customized Pen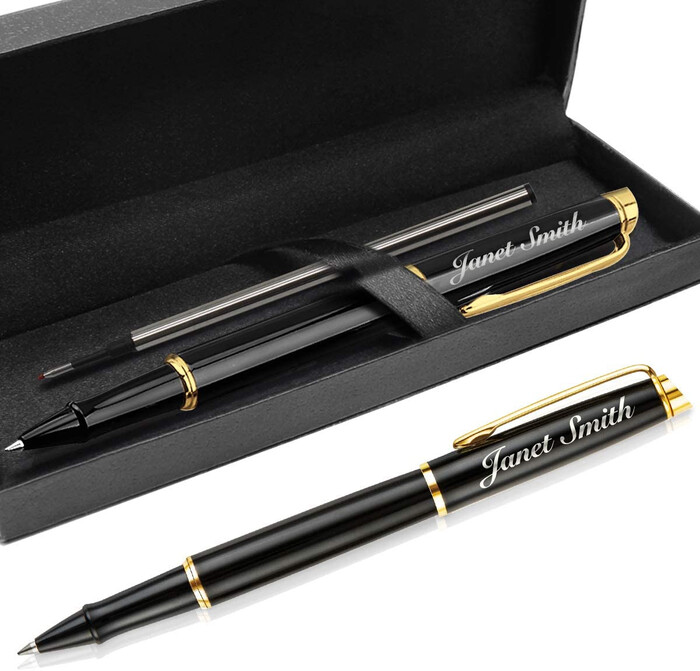 You can be confident that as they climb the corporate ladder and use this pen to sign new contracts, they will have your name in mind at each step. The custom pen is offered with or without a gift box and in a variety of wood combinations. These are perfect promotion gifts for him that you should consider.
38. Whiskey Club Subscription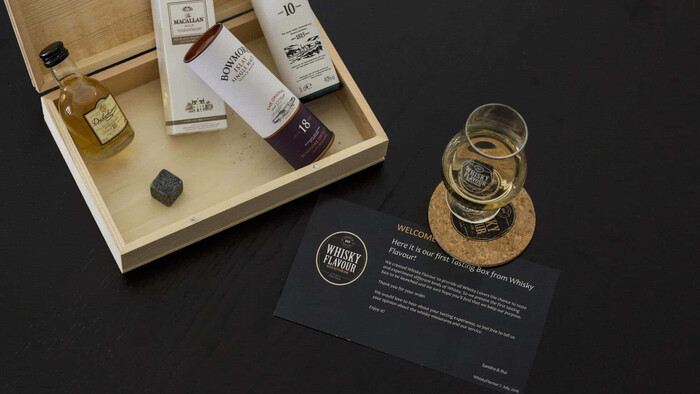 Give him a whiskey delivery every month that is sure to please. As a club member, you also get first dibs on their carefully chosen selection of alcoholic drinks and videos that show you how to drink whiskey.
39. Engraved Watch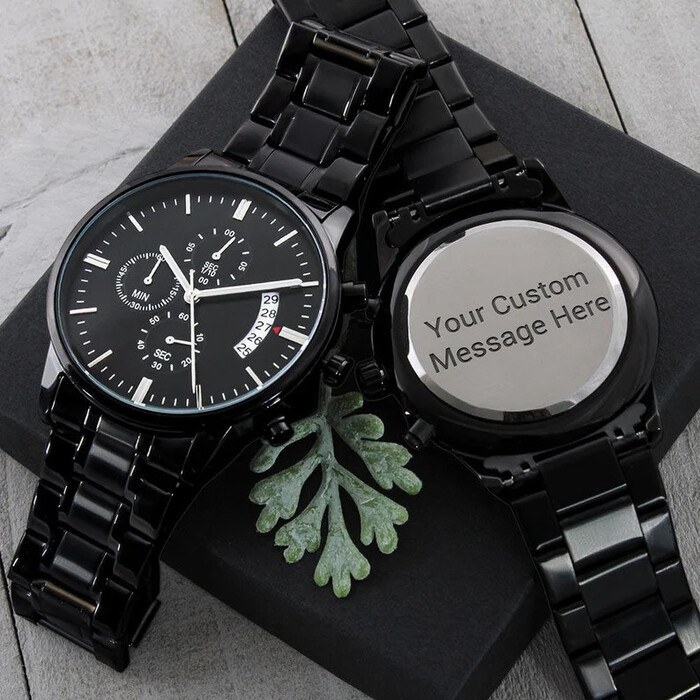 Give a man a gift that will become a staple in his wardrobe with this embroidered watch. A man needs one since he doesn't want to be late, and this one is stylish without being extravagant or garish.
>>> Maybe you're interested in:
The 39 promotion gifts for him are all listed below for you. Have you discovered something amusing that meets your guy's requirements? Does any of these have the potential to uplift his mood or, at the very least, increase his frequency of smiling? Please share in the comments section.