In search of funny gifts for boyfriend that can make him laugh out loud? Here are a few witty gift ideas that are sure to make him happy all day. From practical gag pieces to something a little naughty, this list includes everything for a man who enjoys a good laugh. Whether you're shopping for his birthday, Christmas, Valentine's Day, an impending anniversary, or any other occasion, he'll love these hand-picked suggestions. Revise Oh Canvas's gift guide, and you'll find at least one thing to wrap for him.
Personalized gag gifts for boyfriends that'll impress him
1. Personalized Funny Candle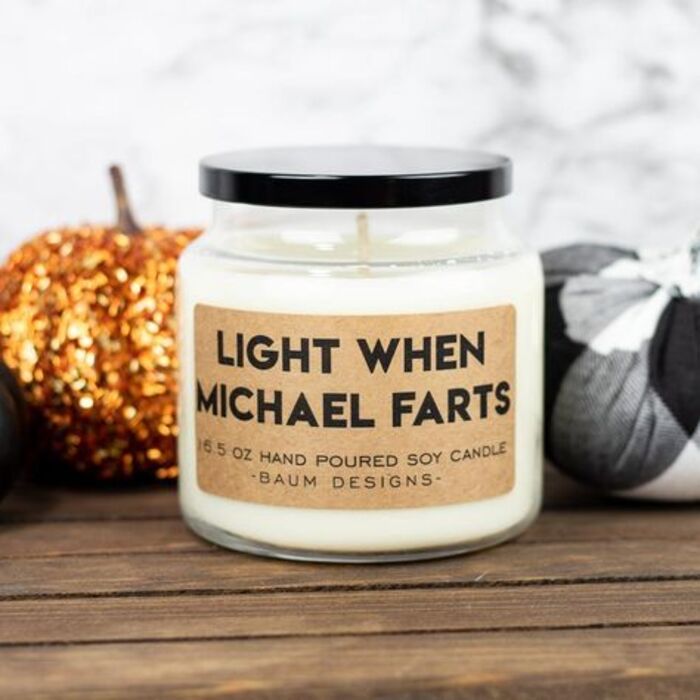 In the bathroom, place this candle so that when he enters, his bathing time will be much more enjoyable. Don't forget to personalize the label with his name, so he never forgets your funny gifts for boyfriend.
2. Amusing Coffee Mug
One of the nicest funny gift ideas for boyfriend is this humorous coffee mug. It will serve as a constant reminder to him of exactly how hot you are. We're sure he'll appreciate the directness of the message and totally agree with it!
3. Custom Amusing Keychain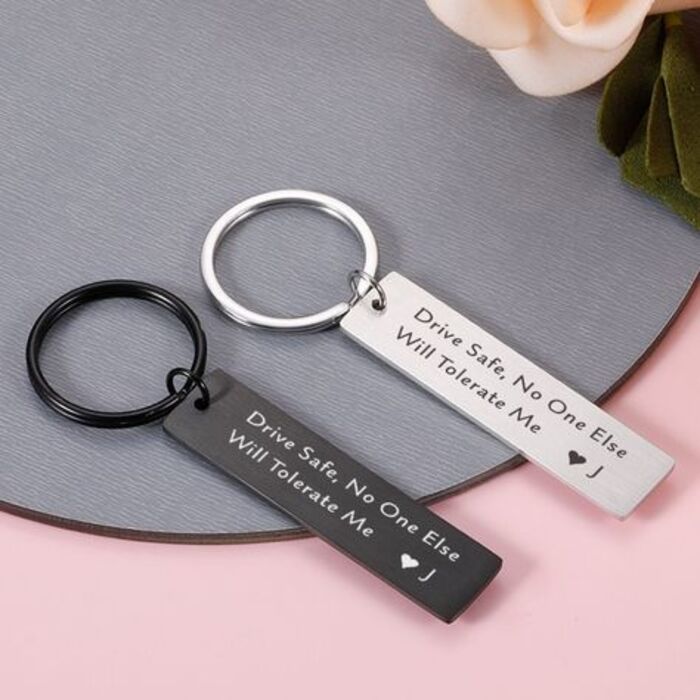 These kinds of keychains are well-known for their overly emotive sentiments.  Your man will chuckle and roll his eyes when he sees this personalized keychain since he knows the correct wording.
4. Customized 3D LEGO Heads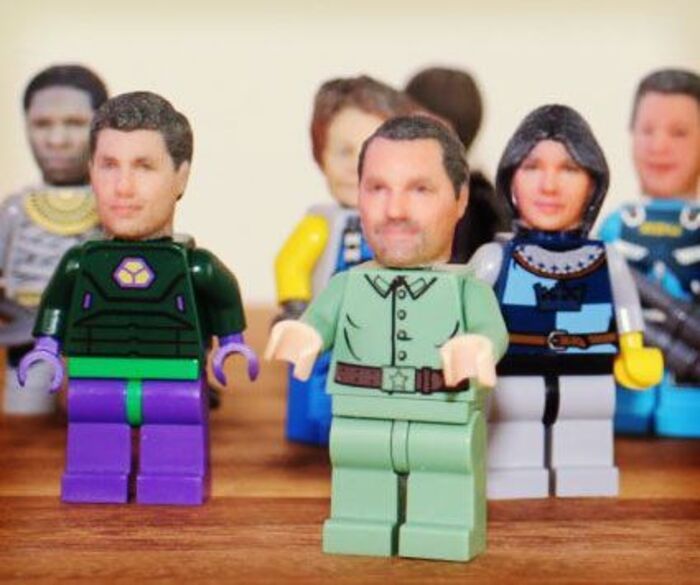 Adult fans of legos and those with secret Lego dens in their basements will go crazy over this gift, which you can't reveal to anyone else. Because the head is 3D printed, you can put it on any Lego body, and it will capture every detail of his beautiful mug.
5. Personalized Face Pillows
Looking for the best funny gift for boyfriend this year? In order to ensure that he never forgets your face, remind him that you are the best thing that has ever happened to him via this unique pillow. At the very least, the colossal pillows can be personalized with any face, even that of his pet dog!
6. Face Socks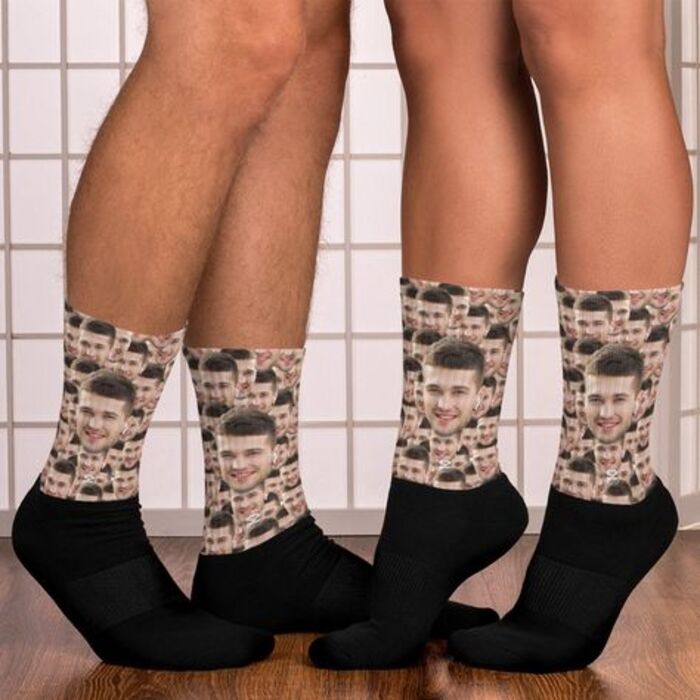 For men, there are never enough socks, and they always need additional pairs that they'll wear. Only you (or his mother) could cherish this pair's face! The socks, made of a porous material and have an image of him smiling on every surface, will surely be a hit.
Oh Canvas tips

Putting socks in the washing machine with the rest of your laundry may lead to a number of problems, including lint formation and elastic breakdown due to the rubbing action of the other clothes.
7. Personalized Face Boxers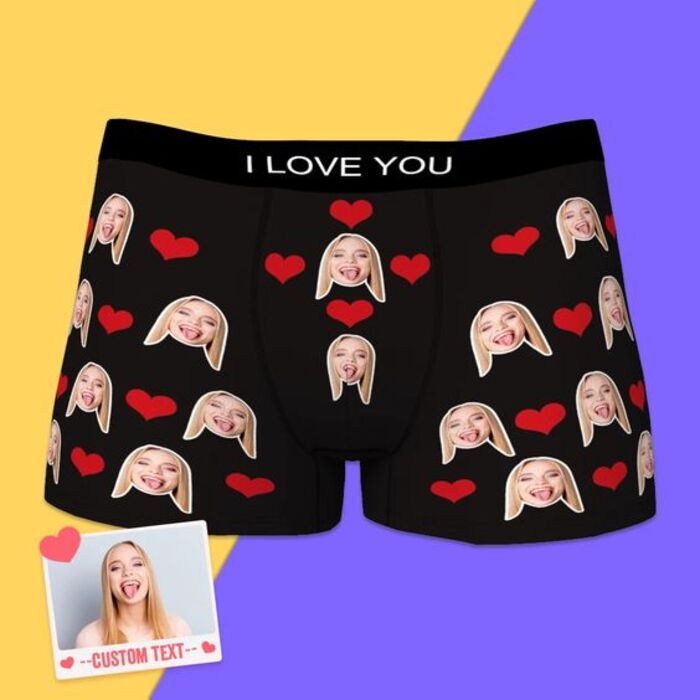 The best way to say "Happy Anniversary!" is with a pair of personalized boxers with your face. By the time he unwraps the gift box from you, we're sure he can't stop laughing.
8. Chocolate Game Controller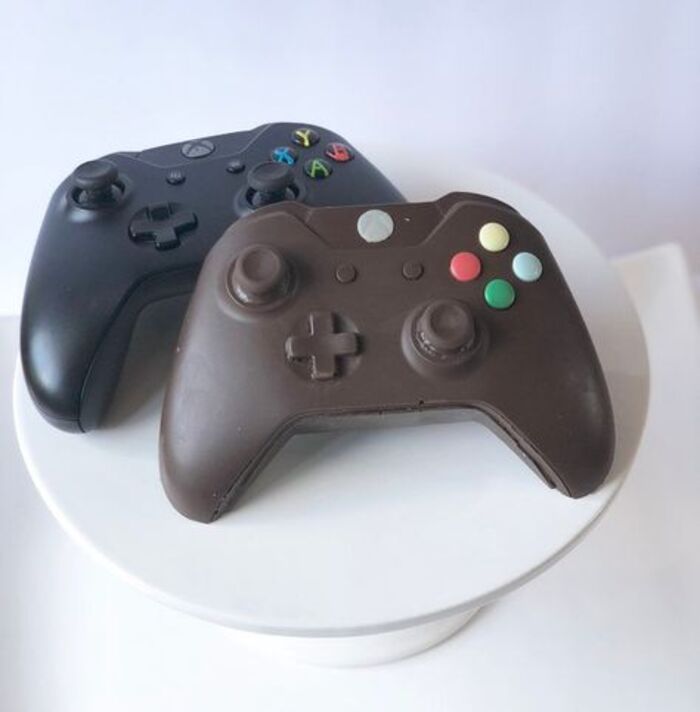 You can never go wrong with this chocolate game controller when finding funny gift ideas for boyfriend. When he's not clutching onto you, he'll have this one in his hands. Most women would be envious of how much he plays with his game controller, but this amusing, modifiable gift will let him know that you don't mind.
9. "It All Began" Custom Pillows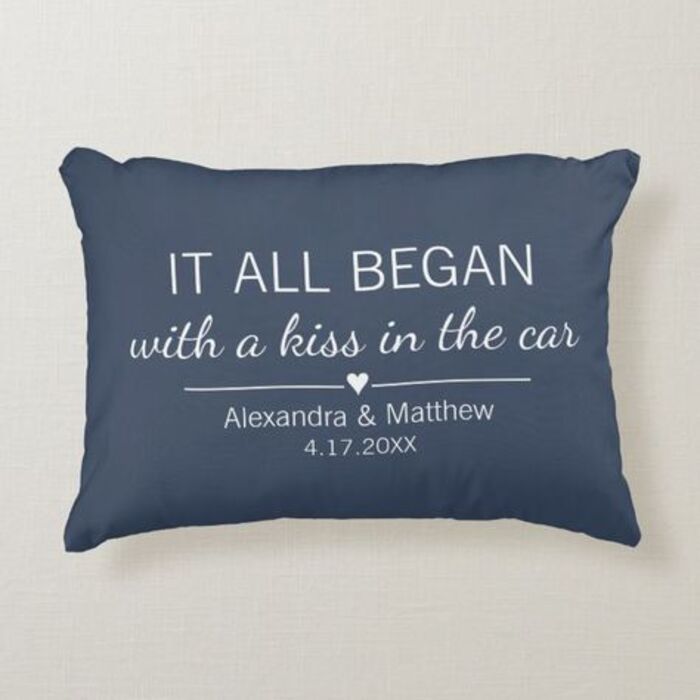 If you're celebrating your first dating anniversary, give your guy a funny gift for boyfriend with this custom "It All Began With…" cushion. What was the beginning of your romance? Think back to the first time you two met. It's always fun to relate a story, even if it's humiliating or unusual.
>>> Read more: 35 Best Romantic Homemade Gift Ideas For Boyfriend In 2022
Naughty and funny gifts for boyfriend to amuse him
10. "Why I MUST Have Sex With You" List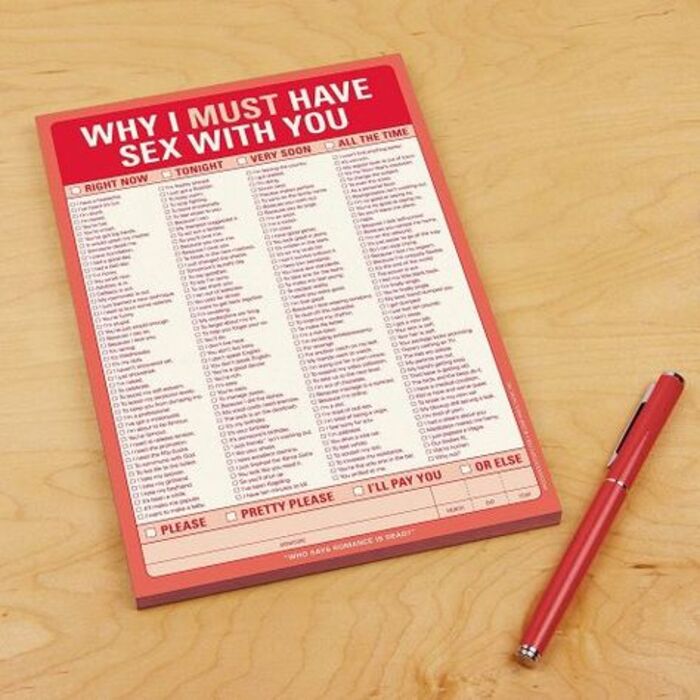 What kind of affection do you envision showering on him? There are many reasons why you really MUST have sex with him, not just because you want to. Because these aren't your run-of-the-mill justifications, these are the ones that will get him going. Moods range from "I've been Kegeling" to "You are wealthy."
11. Slap-activated Butt Lights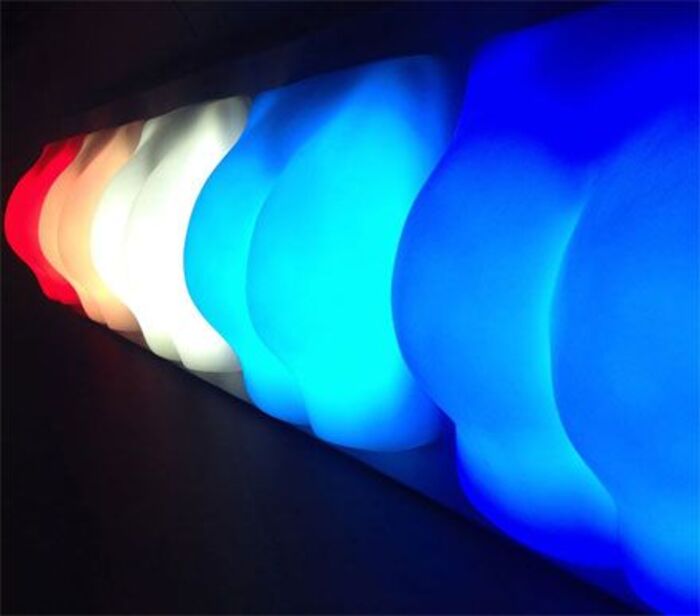 It's impossible to run out of ways to make fun of this lamp's ingenuity. These butt lights are made of silicone, have an LED light, and are easy to put on and take off. Turning them on is a breeze, and clapping your hands together has never been so enlightening. Don't hesitate to get them as the most funny gifts for boyfriend.
12. Naughty Scratch Cards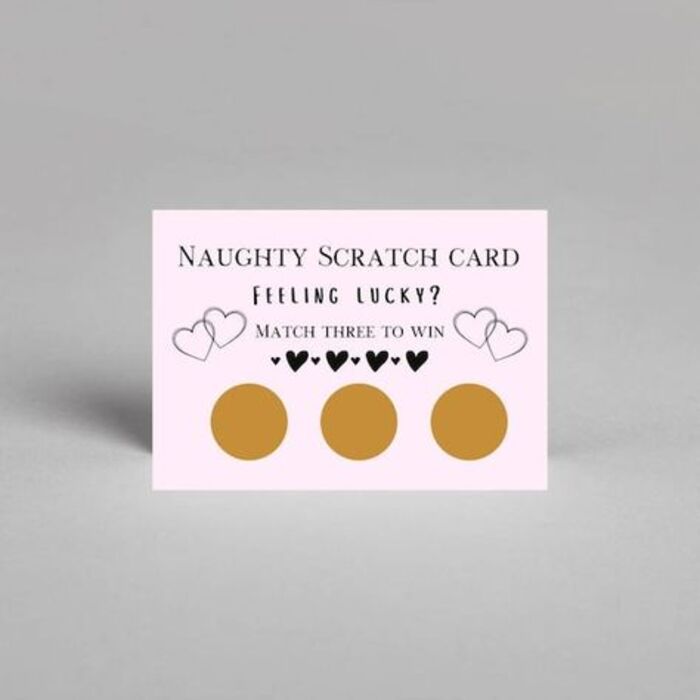 A wicked scratch card is a great way to bring out the best in each other this holiday season. Valentine's Day is just around the corner, and these gag gifts for boyfriend will surely please. If he wants something, he will keep scratching off the cards until he gets it.
13. Defusable Bomb Alarm Clock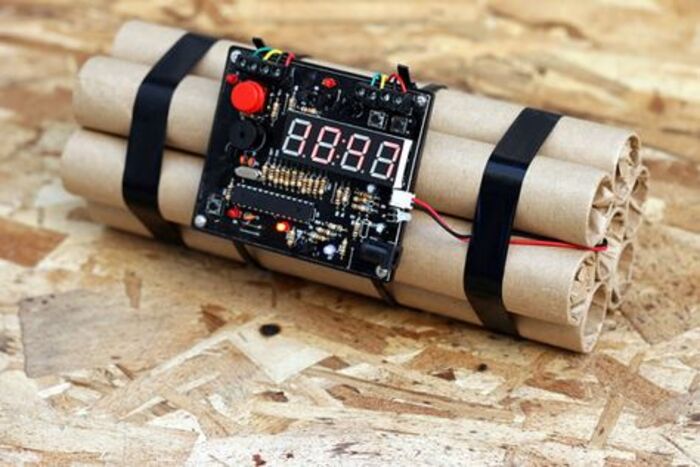 Pick a day when you know you won't be spending the night with your man, and use this defusable bomb alarm clock to spice up his morning. He'll have to "defuse" the device to stop it from going off.
14. Wine Condom
Wine condoms are a great way to keep wine fresh, and they're a hoot to open in front of the whole family, especially Grandma. When the wine bottle is sealed with an airtight super seal, oxygen can't get into it, preventing it from being damaged. One of the best unique funny gift ideas for boyfriend (who is a wine lover), a priceless stocking stuffer, or a dirty Santa's present.
15. Fun Sexy Coupons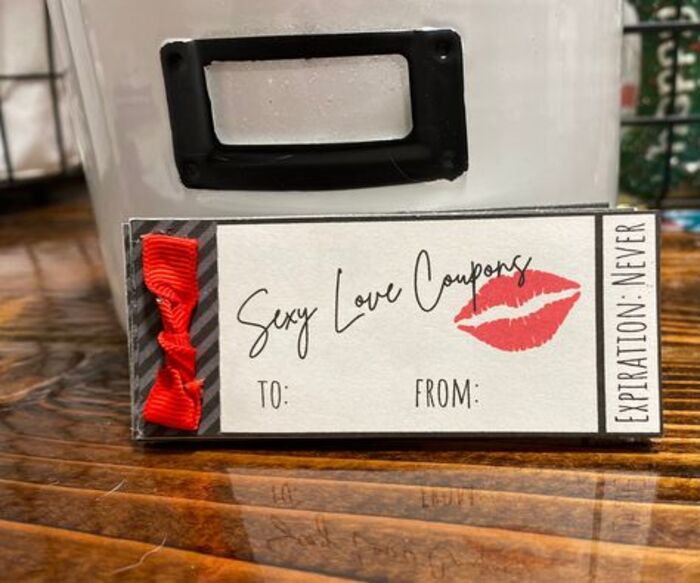 These kinky coupons are a sensual and unique gift for your boyfriend, and they can also be used to add a little romance to your life. There's no better way to make your boyfriend laugh than with this clever gift, whether for your upcoming anniversary or just because.
16. Emergencies Underwear
A Slushie got all over your lap, and now your crotch is sodden to the skin? Within seconds, you'll be dry as a bone, thanks to these handy dandy emergency underpants. These wacky yet practical underwear are funny gifts for your boyfriend on any occasion and can be worn by most adults.
17. Naughty Greetings Cards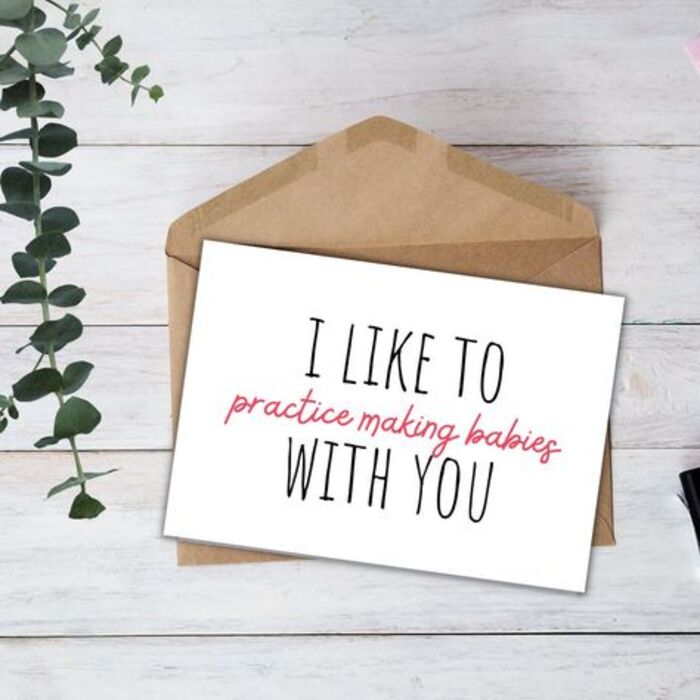 According to his theory, a person's size doesn't matter as much as what's within. However, they aren't necessarily correct. Thank your guy for being cool and having a willie that Wonka's your world with this card.
>>> Read more: 44 Cool Gifts For Boyfriend Mom That'll Impress Her The Best
Unique funny gifts to get your boyfriend
18. Waving Inflatable Tube Guy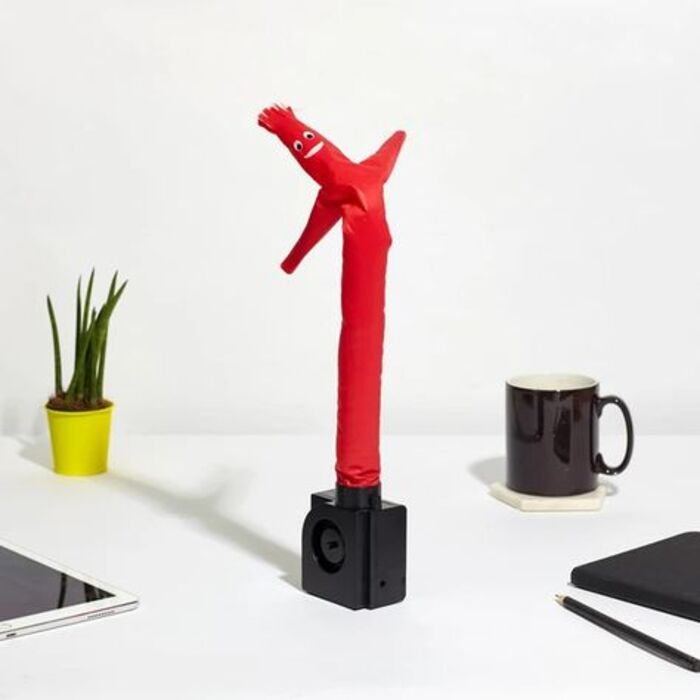 It's always a good time when the inflatable tube guy is waving. Since you have reduced him to desk size, you can call him on to serve as your boyfriend's go-to hype man. It's as simple as putting the switch on. The red dude will begin to twirl and dance.
19. Beer Puffer Jackers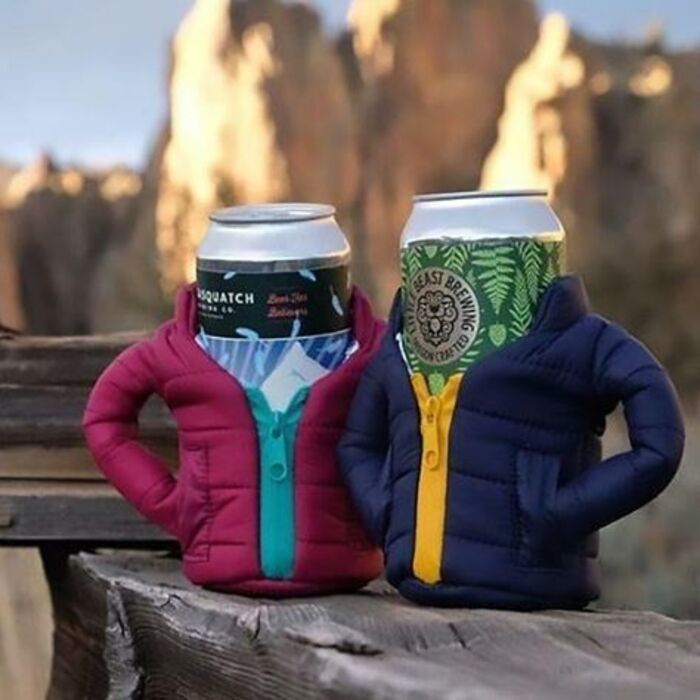 Beer jackets are incredible gag gifts for boyfriend who likes to drink in style. He can use them to keep his hands cool while also enjoying the full-quality beer.
20. Tortillas Blanket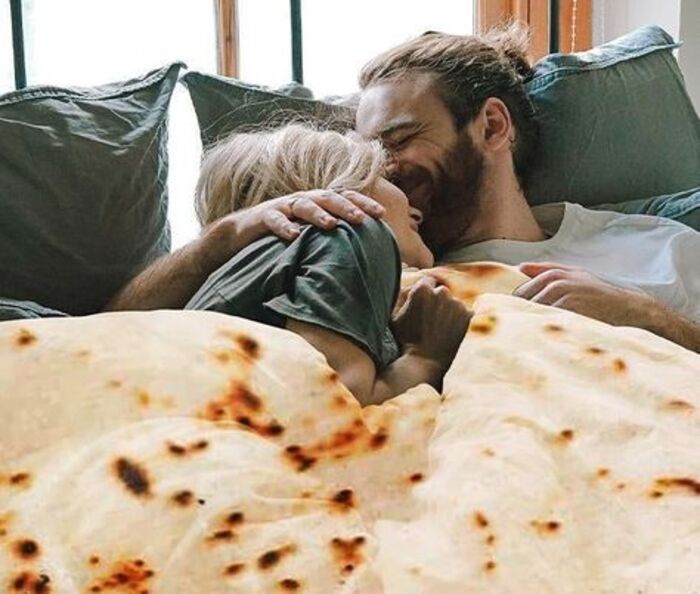 You can make him feel a lot better if you treat him like one of his favorite foods when he's feeling a little needy. The blanket comes in different sizes to ensure that even the tallest guy can be wrapped in a tortilla blanket.
21. Toilet Timer Kit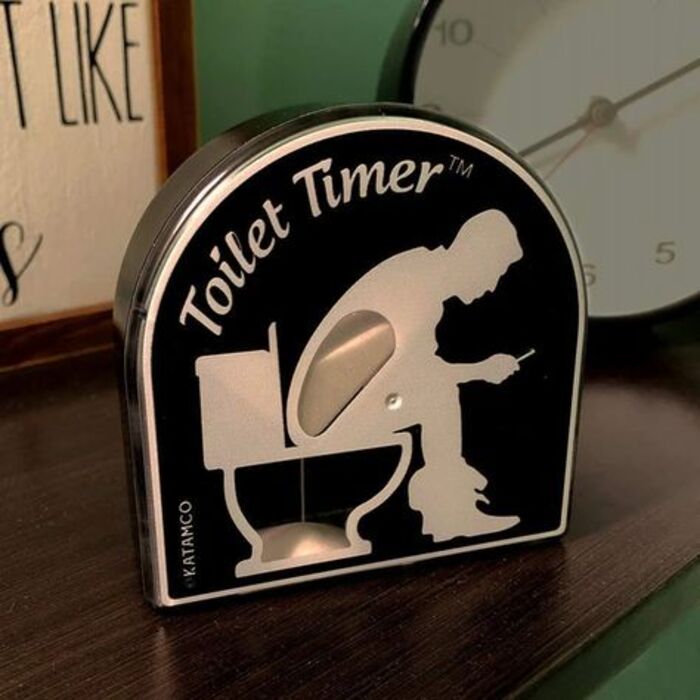 When you're on the can, it's so easy to get lost on Instagram. The Toilet Timer might help your boyfriend get back to the party. When he locks the restroom door, he has five minutes to do his business and whatever else he needs to do.
22. Dice For Dinner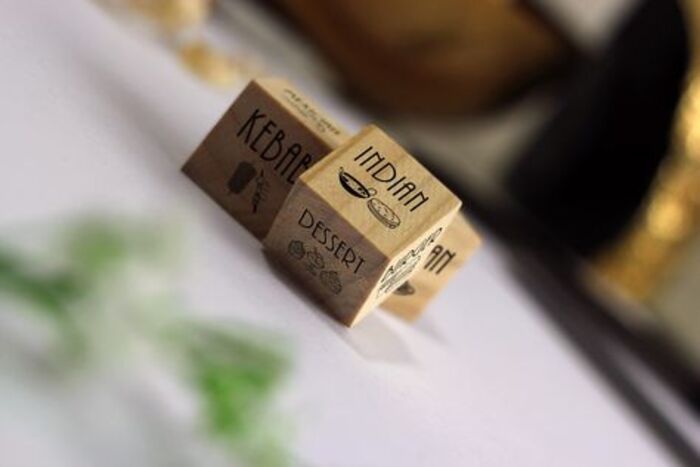 Instead of spending hours debating what to have for supper, let this dice decide. It's a six-sided connection saver. One roll will tell you exactly what you're going to get. What a great idea to get one for funny gifts for boyfriend.
23. Bathroom Miniature Golf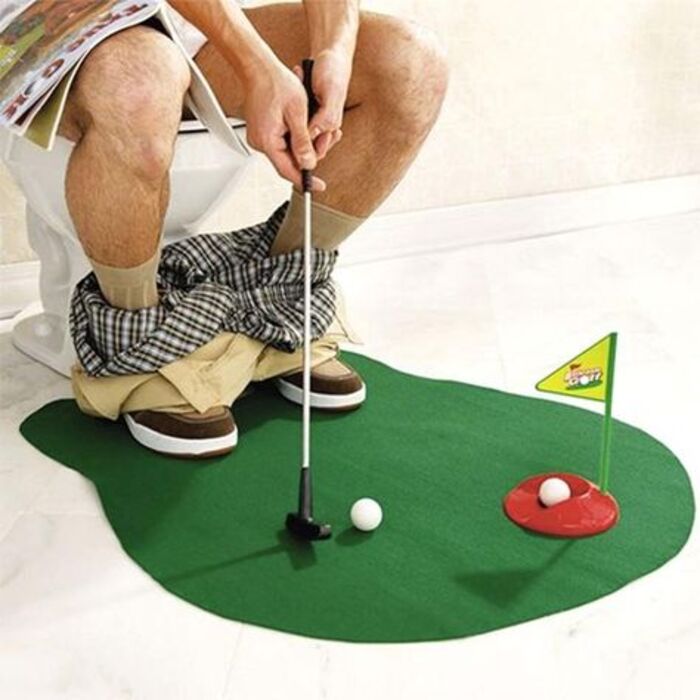 When he can play a round of golf on the bathroom throne, his bathroom outings will only get longer. If he loses one in the rough, this funny set is equipped with two balls.
24. Don't F*ck Up the Table Coasters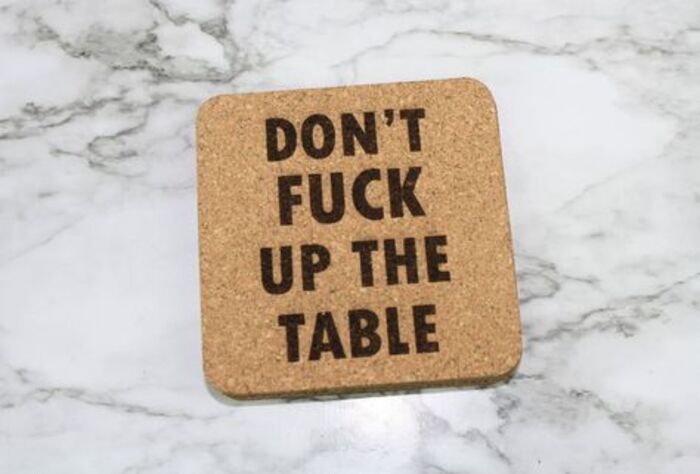 A pair of coasters featuring swear words would surely entice your boyfriend to make some for you. He already has too many water rings on his coffee table; he doesn't need to add any more with a wooden set that won't slide or scrape the surface.
25. Adorable Apron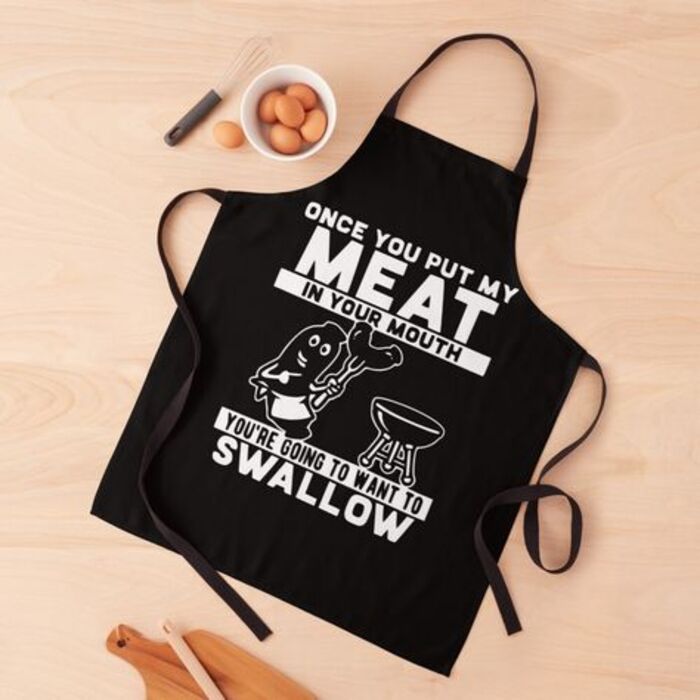 On the hunt for striking, funny gift ideas for boyfriend? Your boyfriend will whip out this apron when he's in the mood for some grill and chill. It's made of a durable fabric that will protect him from splatters and flames, and there are three deep pockets for all of his cooking supplies.
26. Funny Toilet Paper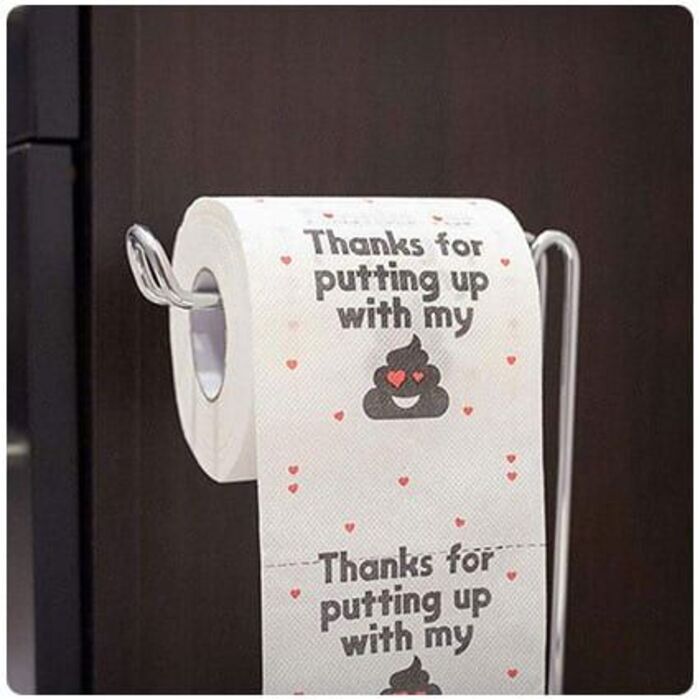 It's the best funny Christmas gift for boyfriend ever: this toilet paper is hilarious and romantic at the same time. When you're in the bathroom, you can't help but laugh at the amusing message on the toilet paper!
27. Butt Face Soap Bar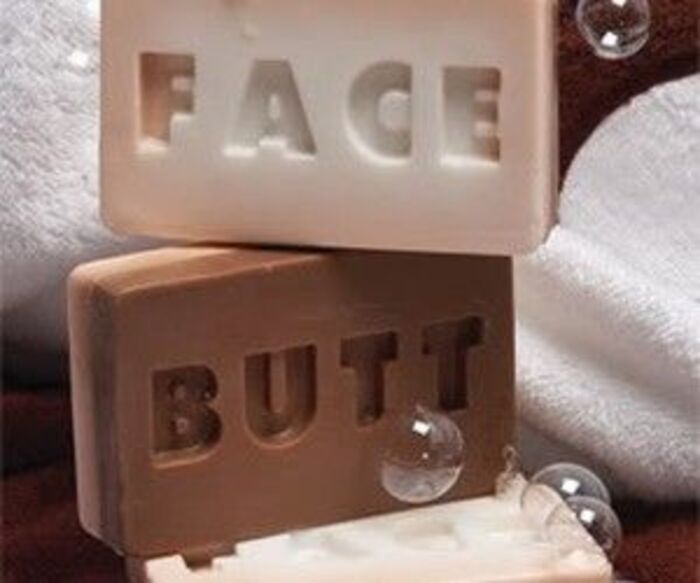 Because of you, he'll never again make the mistake of washing his face with the soap's butt side. Using this soap will ensure that his skin is perfectly clean.
Oh Canvas tips

The lifespan of your bar of soap is greatly improved if you dry it thoroughly after each use. Don't leave it on the shower ledge, where it will be treated to water or steam. Instead, place it in a draining soap dish and place the dish on a ledge far from any water sources.
28. Beer Belly Packs for Men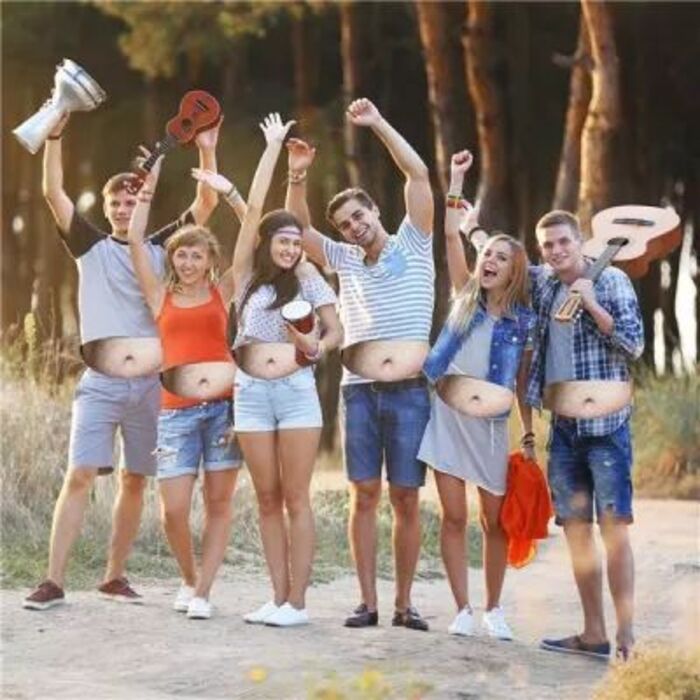 Beer belly fanny packs? That sounds like a good idea. They would be excellent gag gifts for boyfriend or your dad. It's impossible not to giggle at the fanny pack's ability to handle his phone, cash, keys, and a watch.
29. Public Restrooms Surviving Kit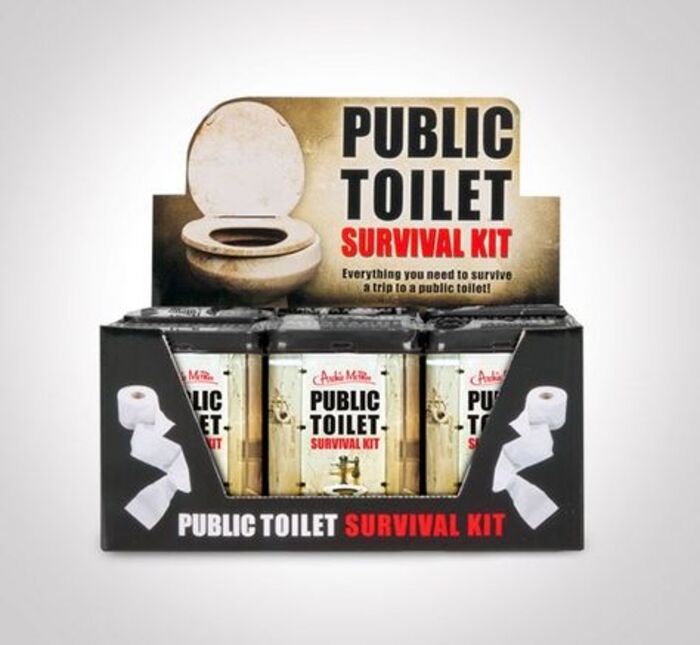 The use of public restrooms is sometimes a necessary evil. Aside from the fact that it's not exactly pleasant, this kit minimizes the chance of infection! Antiseptic wipes, a toilet seat cover, and disposable gloves are all included in this set. You can use it as a gift for long-distance boyfriend ideas; he will laugh all day.
30. Furry Feet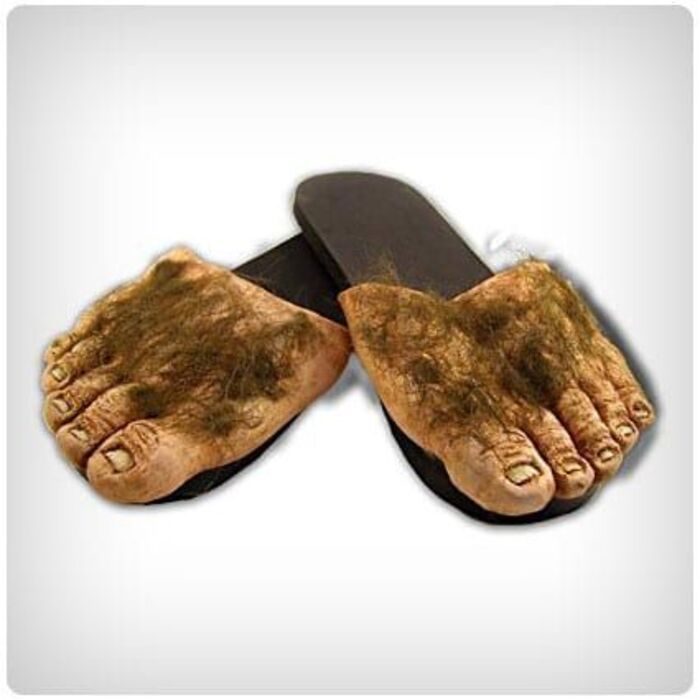 Is your guy always dressed in his slippers while you are out? Thanks to these furry feet, spending the day at home with you instead of going out and about is more appealing to him.
31. Self-Watering Dinosaur Planters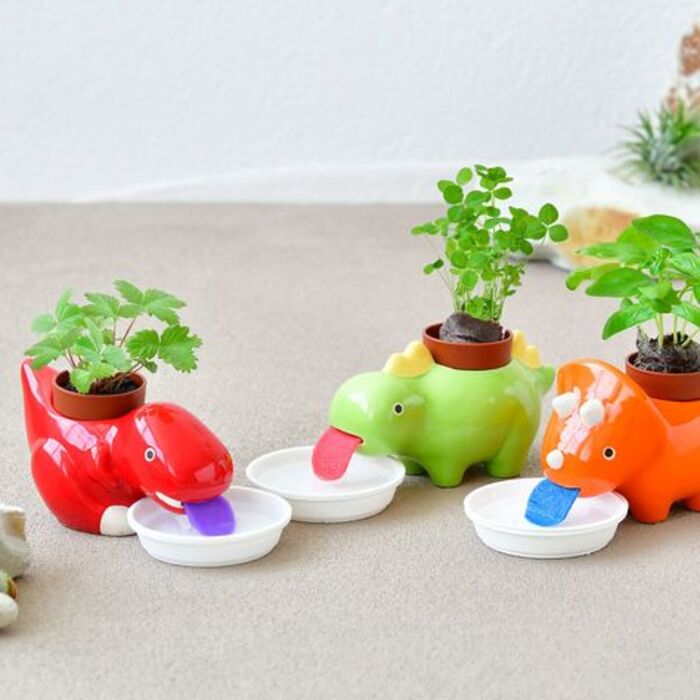 These planters are lovely, and they'll be a great funny gift for boyfriend. In addition to displaying a different dinosaur pattern, each planter has a built-in drinking bowl that may be used to water the plants inside (such as strawberries, basil, or clover seeds).
32. Hammer Shaped Bottle Openers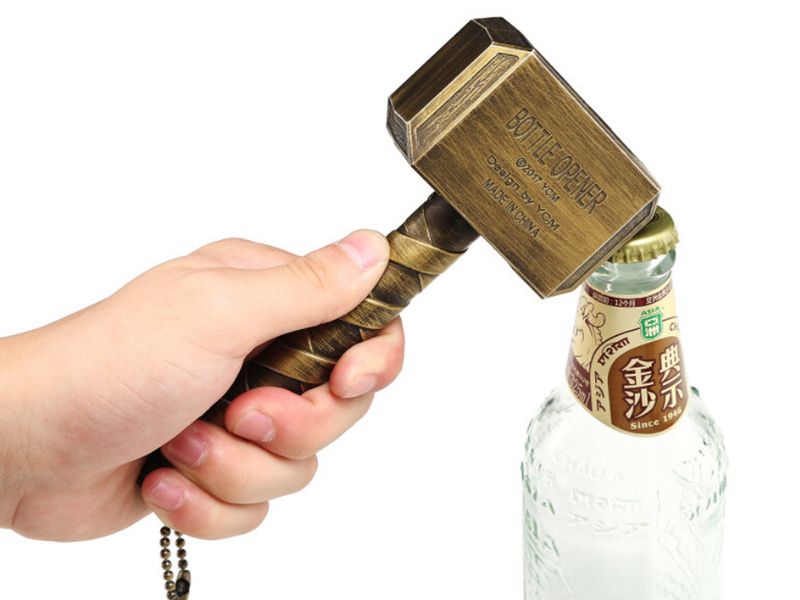 He'll have superhuman power when he uses these hammer-shaped bottle openers to open a cold beer. Your guy will greatly appreciate this beer gift's humor and practicality for a long time.
Oh Canvas tips

Send him a pair of two, so he may keep one in the kitchen and the other in his man cave.
33. Funny Desktop Basketball Game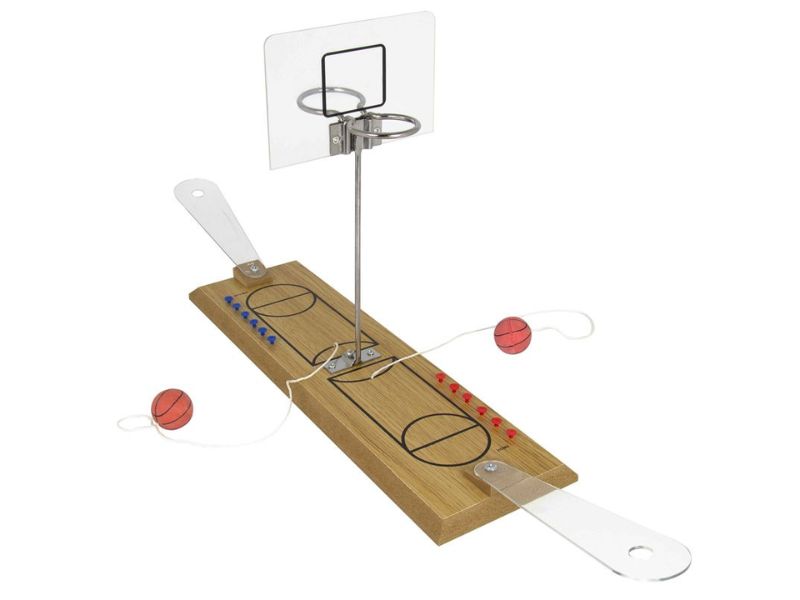 Whether he wants to relieve tension or kill time while bored at work, he may play the hilarious desktop basketball game. There is no way to misplace this ball since it is knotted securely with thread.
The game seems simple at first glance but is really rather challenging.
Before he can wow his coworkers and friends, he has to learn the skill. We are willing to bet they'd want one for themselves, too.
Recommend reading:
Men are notoriously difficult to purchase gifts for, which is perhaps why the vast majority of women stick to the tried-and-true when shopping for them. If you're having trouble thinking of a non-boring gift for your guy and need some inspiration, this list by Oh Canvas is truly made for you.
It's a good idea to give a stressful person a lighthearted present. Laughter, after all, is a powerful stress-relieving tool. These funny gifts for boyfriend work for any occasion, from a birthday or anniversary to an April Fool's joke or even a romantic holiday. They are truly universal.