If you know a football enthusiast, you might wish to give them the best presents on special occasions. You need to show them how much you value them by giving them a gift that celebrates their passion for the sport, whether it's for their birthday or Christmas. You won't have to search far and wide for gifts for football fans, simply take things to the next level by gifting them these fantastic presents with a football theme from Oh Canvas.
Decoration Gifts For Football Fans
1. Snack Helmet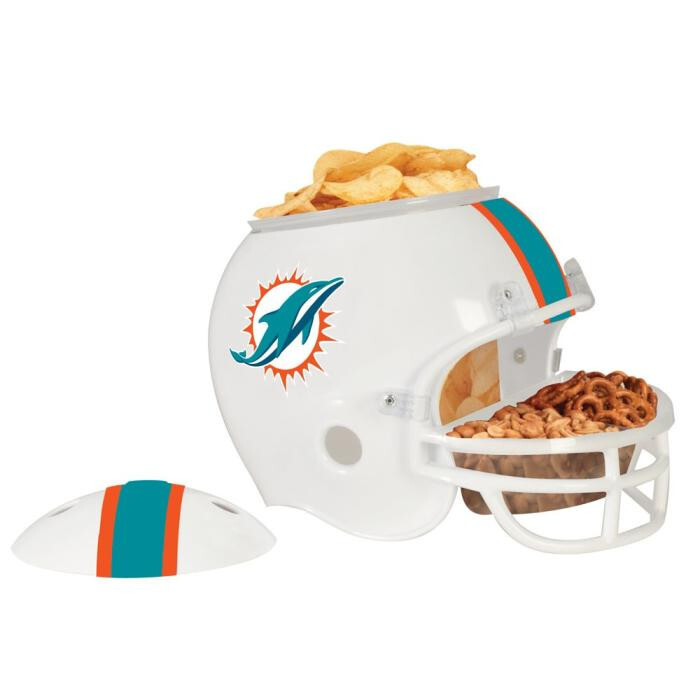 All NFL teams can use this snack helmet, which includes three different slots for their snacks. For smaller goodies, there are three smaller openings close to the mask and a larger one at the top.
2. LED Light-up Football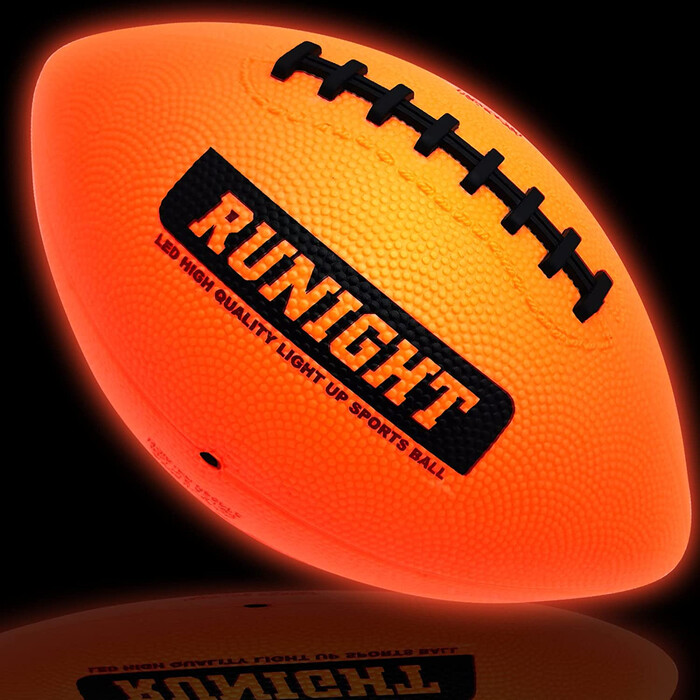 The game will only begin to heat up when the sun sets if they have this light-up LED football. The Night match ball has a motion-sensitive LED that illuminates the ball for two minutes while it is moving.
3. Custom Football Docking Station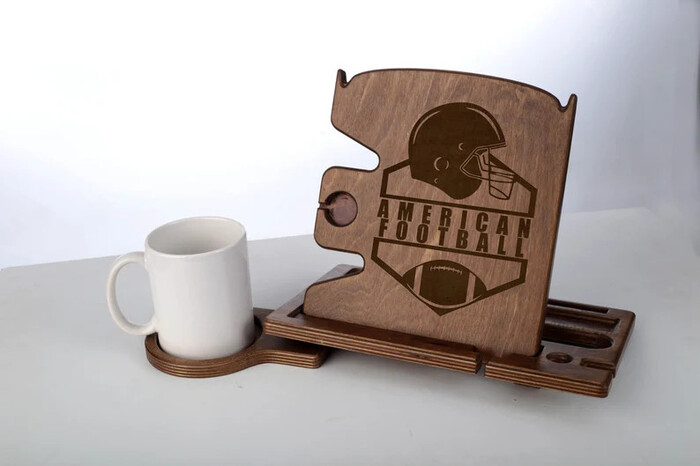 Fandom is life, especially for football, and this unique football docking station is the ideal union of fan life and real life. These are one of the best gifts for football fans you should consider.
4. Football Coach Canvas Print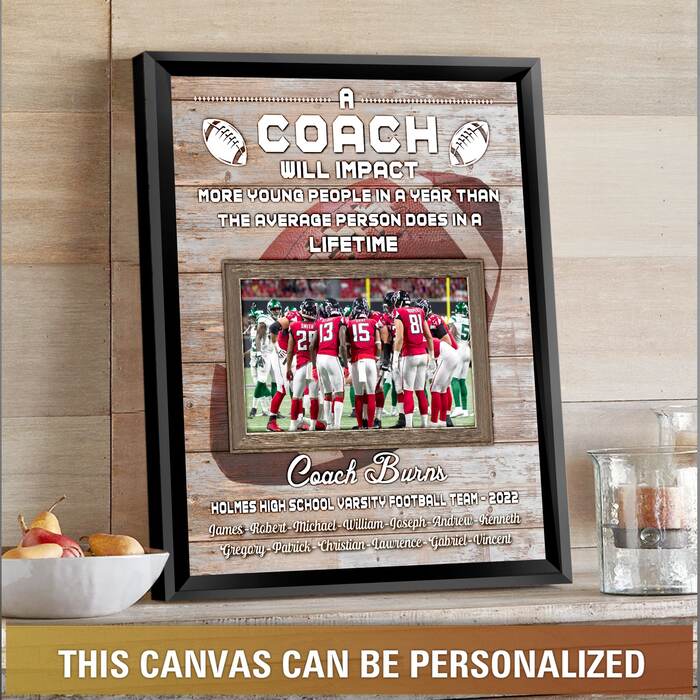 What could be more perfect than a custom piece of art with their favorite football? To make this gift more special, choose images of their favorite football team or of them playing the game. To make the gift special, don't forget to include loving messages!
5. Helmet Wall Mount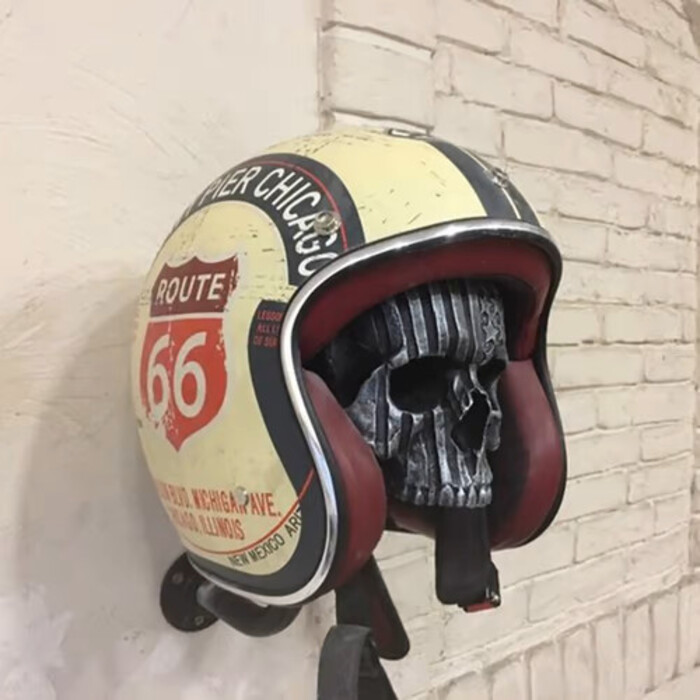 Football aficionados love collecting football wall mounts as collectibles. Spectators can see and appreciate every inch thanks to these simple-to-install cool wall hanger mounts, which impress anyone who enters their home.
6. Personalized Football Throw Blanket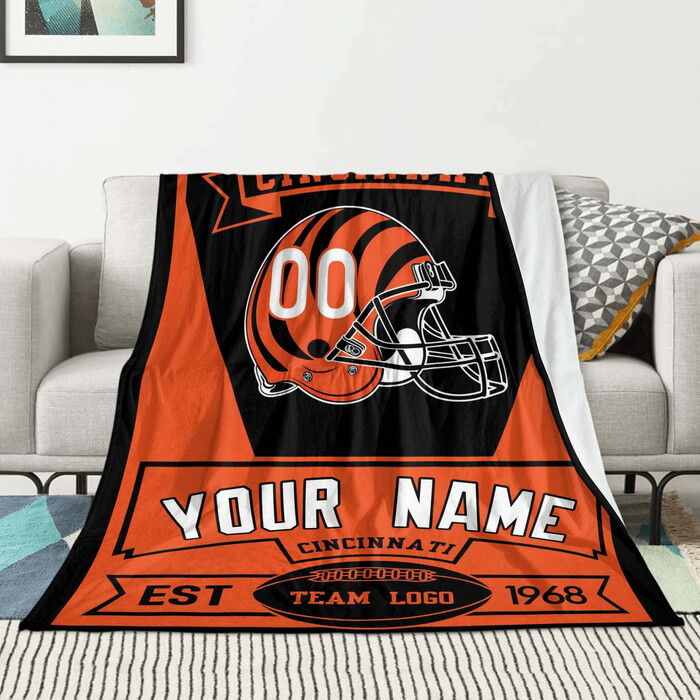 A throw blanket is an excellent gift for your favorite football fan. This blanket is a wonderful present for anyone, whether they are a star on the field or an ardent spectator from the sidelines. Perfect for camping, hanging out on the couch, playing sports, or having a bonfire.
7. Football Rugs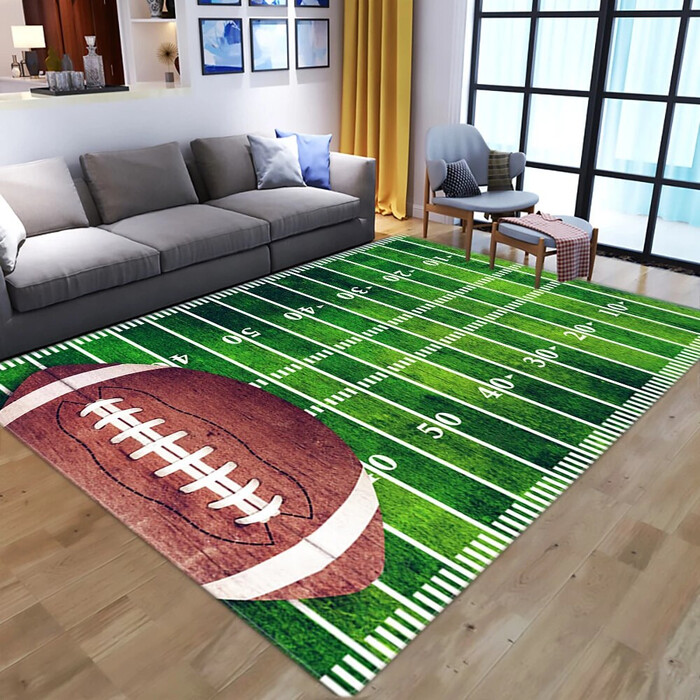 You can't go wrong with these unique rugs as gifts for football fans. These rugs will brighten up their space immediately. Every time they look at these rugs, they will think about your lovely gift.
8. Hover Helmet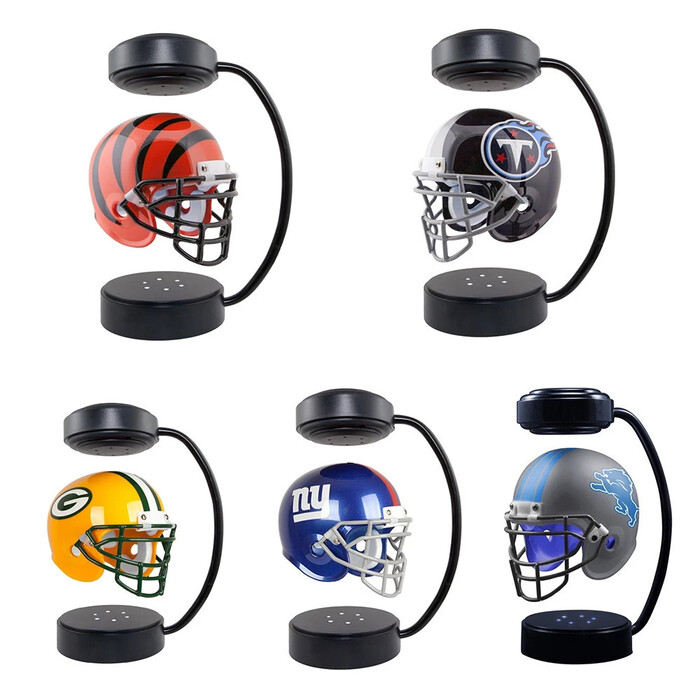 The Hover Helmet is the first helmet made to keep people safe by shielding their heads from blows. It is a soft, flexible, padded cap with a hidden hard plastic shell that both dampens impact and minimizes noise. Its unique shape makes it very light, which means kids can play freely and wear it comfortably when swimming or doing other things.
9. Customized Football Canvas Print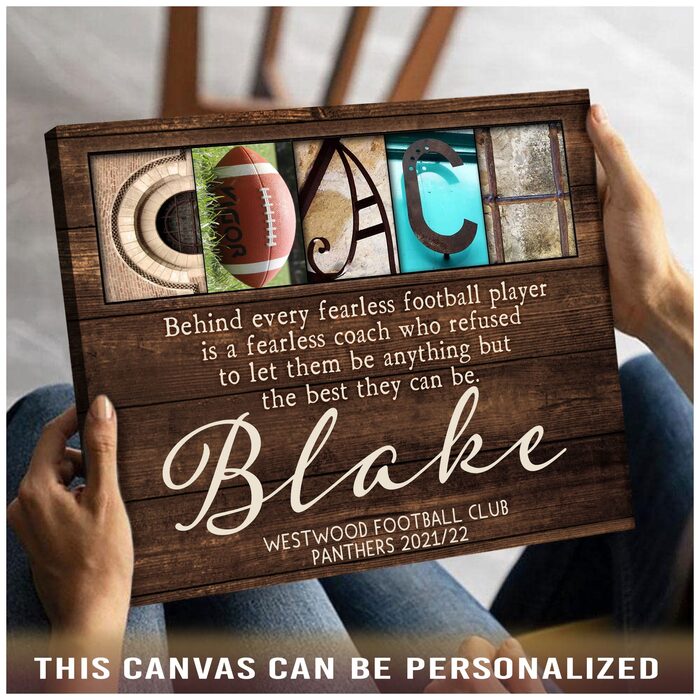 If you're looking for a personalized gift for him that he'll treasure for years, you can't miss this canvas print. He will always be reminded of the memorable times he shared whenever they look at this artwork. Add pictures and your favorite quotes to this image to inspire him every day!
>>> Recommend Reading:  Top 25 Awesome Gifts for Male Coworkers Will Relish
Accessories Gifts For Football Fans
10. Custom Football Bracelet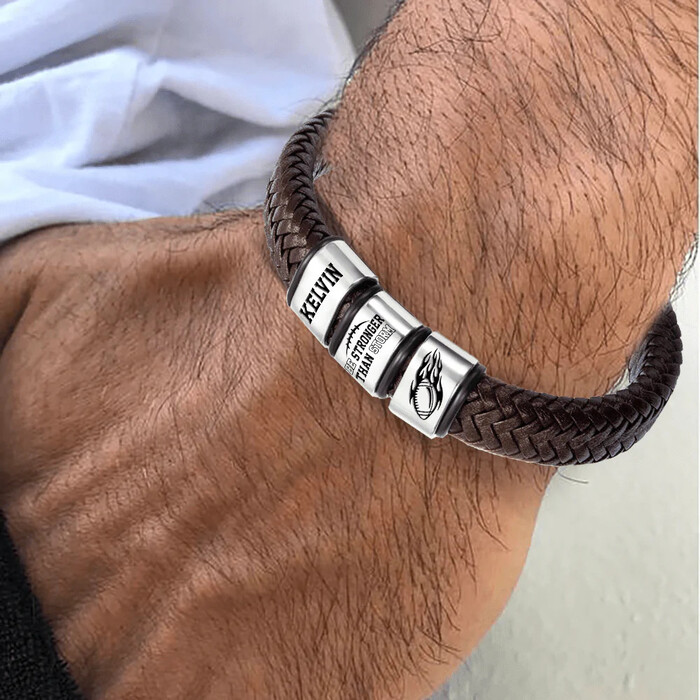 A football charm bracelet is wonderful for football players, fans, and parents of football players. The bracelet has a variety of football charms, like the laces, football shape, and helmet, to symbolize their favorite team. Get the logo of their preferred football team with this charm bracelet. It will draw attention from everyone and is ideal for game day.
11. Champion Ring
Even though he stopped participating in sports in middle school, he can still wear a championship ring. He can show off his sporting prowess with these custom football championship rings.
12. Sports Number Necklace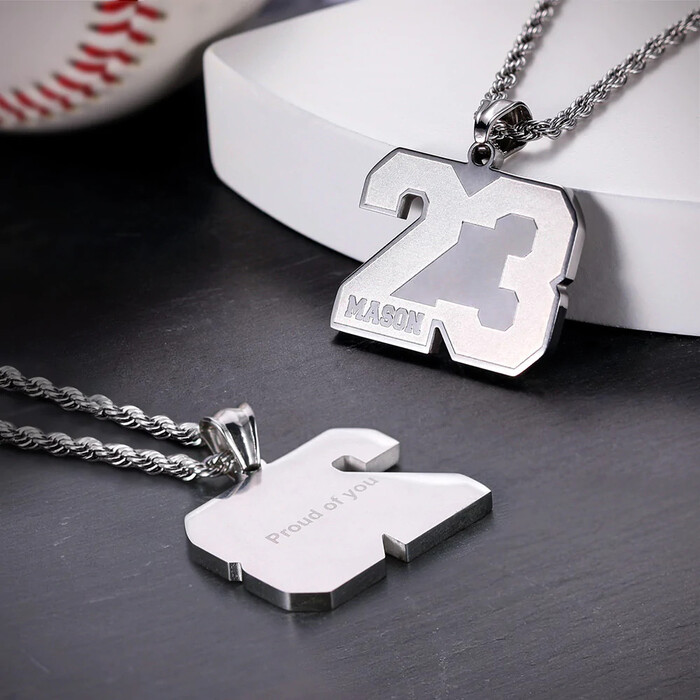 With this sparkling necklace with a football jersey number, they wish to flaunt their fandom. This necklace will make their commitment crystal obvious, whether they're supporting their guy on the field or their dream man on the small screen.
13. Sports Earrings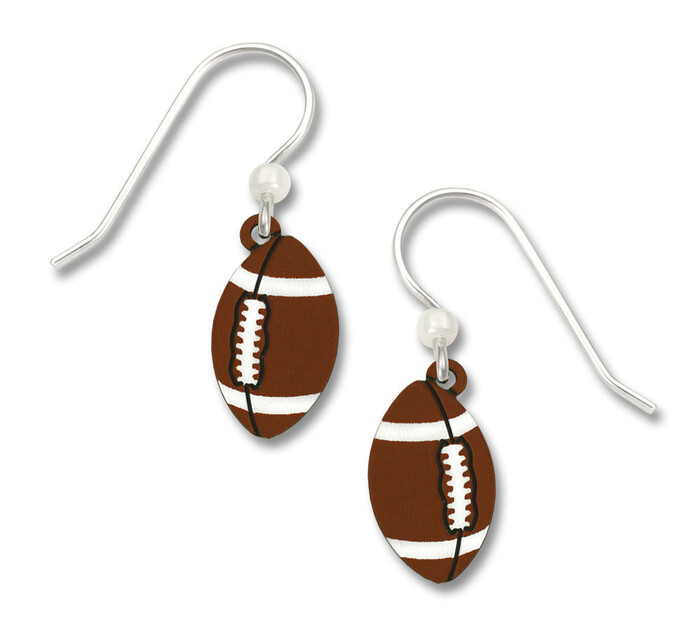 Sporty earrings are the ideal finishing touch for any ensemble. These lightweight, comfy earrings are made by hand from titanium and strong plastic. Sporty clothing can be used for everyday activities like shopping or simply hanging out with friends, as well as for workouts like running, aerobics, or jogging. These athletic earrings are revolutionary. Take these to the pub on a Friday night or wear them around the track.
14. Fun t-shirt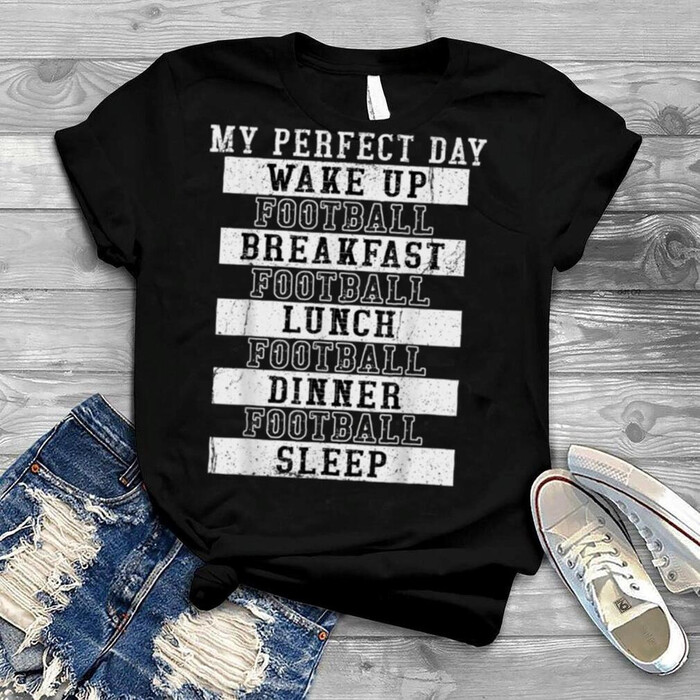 For the football fan who enjoys donning a football fanatic "game day" style shirt while watching the game on television, this is a fun t-shirt to wear on any football game day.
15. Trophy and Championship Belt Award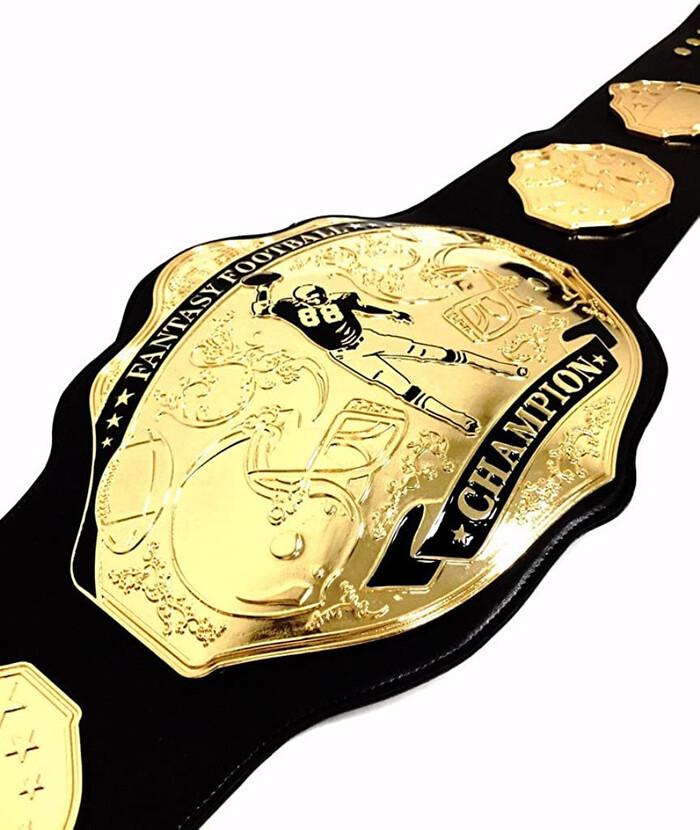 Every year, countless numbers of friends compete in fantasy football, the most intensive sporting event ever. Check out this entertaining and amusing fantasy football championship belt that can be given to the victor each year if your boyfriend and his friends are on one of these teams.
16. NFL Cufflinks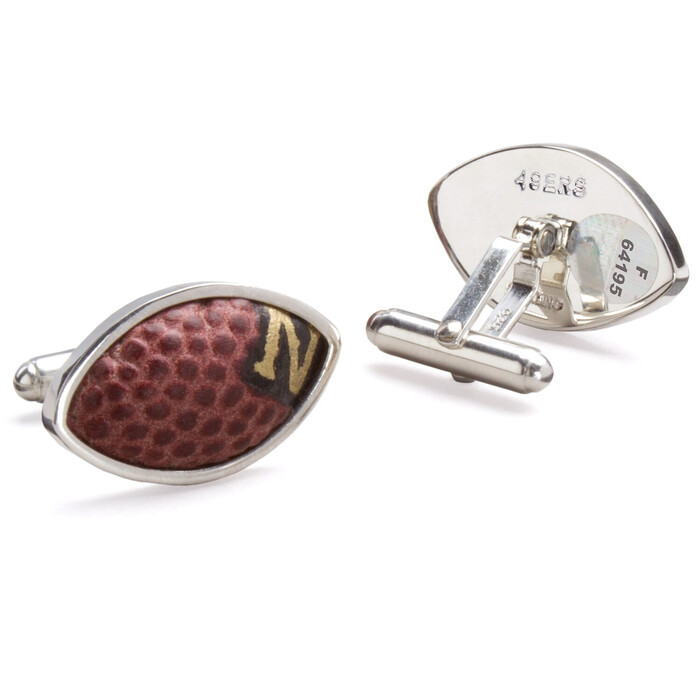 Give a piece of football history to your favorite person so they can keep it with them at all times. Choose their team, and watch the magic happen with these genuine NFL stadium seat cufflinks made from recovered seats from NFL stadiums.
17. NFL Team Fan Face Mask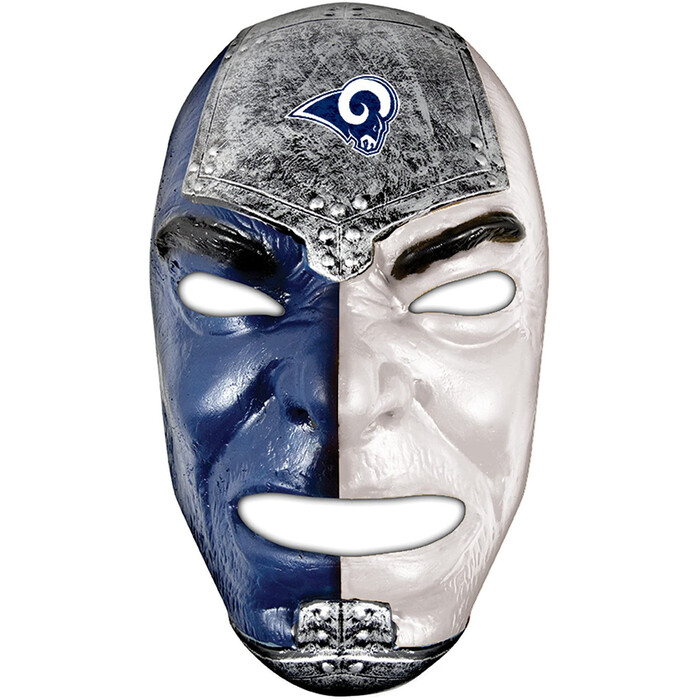 If you know anyone who is a die-hard fan of an NFL team, they should wear one of these masks to the games. It will be about their favorite team and show how much they love it. It will also be of high quality and full of details.
>>> You can also read: 25+ Best Gifts For Men Who Like To Cook That'll Impress Him
Useful Gifts For Football Fans
18. Personalized Whiskey Decanter Set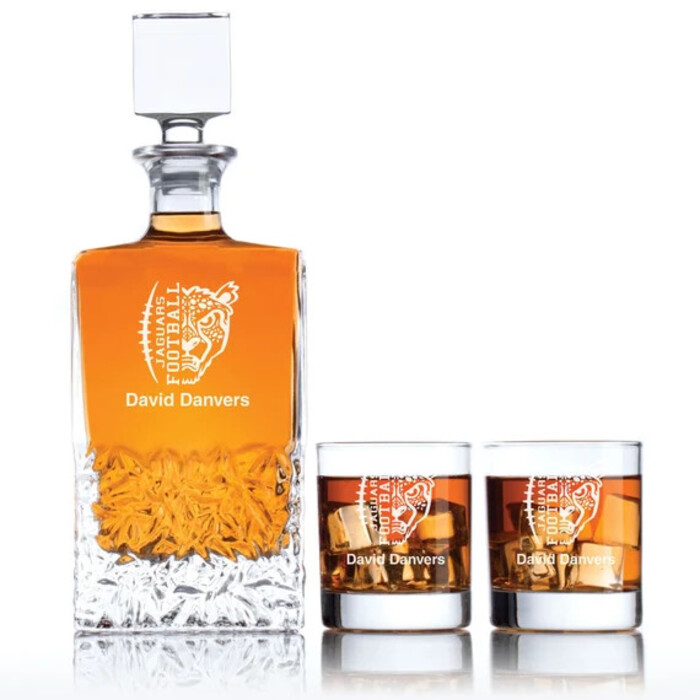 Without a little alcohol to keep them in the gaming mood, they can't watch the game. The decanter and three glasses in this personalized football whiskey decanter set each have their name and the team's logo on them. They will treasure these awesome gifts for football fans from you.
19. Football Love Bottle Gift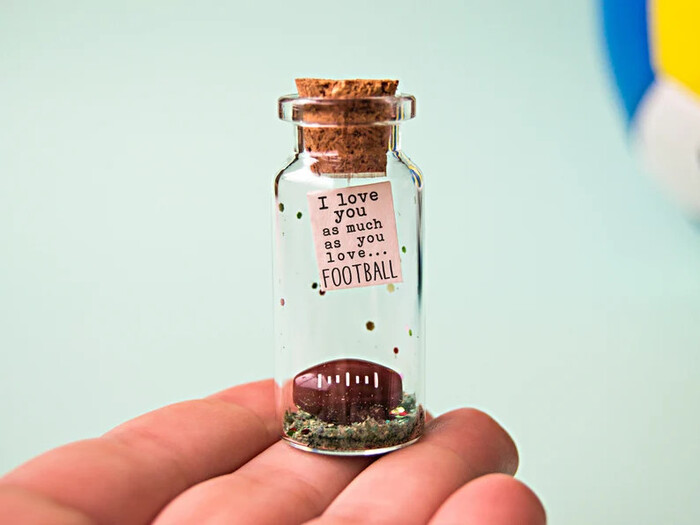 Any football lover, whether a boyfriend, spouse or parent, will enjoy the football love bottle present. With this delightful bottle filled with gifts and greetings, you can be sure to make them smile. This football-shaped love bottle is a sentimental gift for Valentine's Day or a birthday and lets you send a particular message to your special someone. Lovely gifts for your football players to express their love for the game, as well as the ideal gifts for football fans.
20. Football Tumbler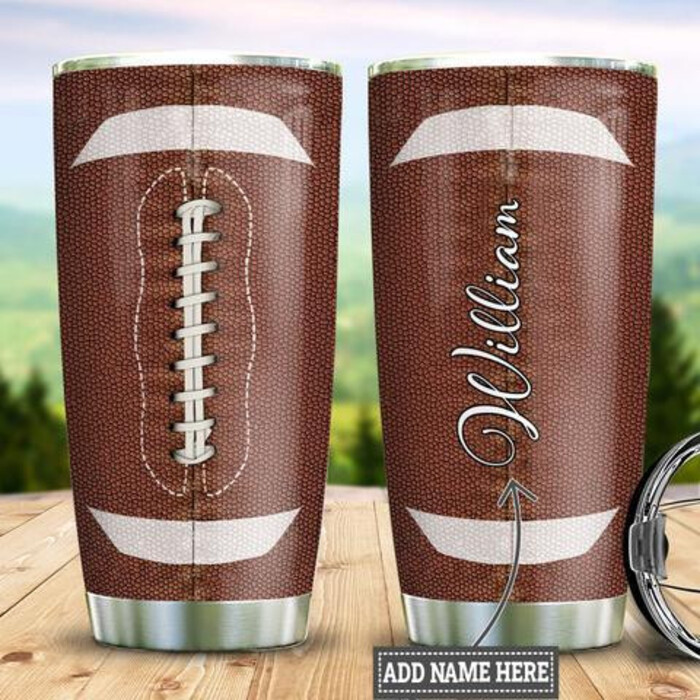 With this football-shaped tumbler, they can show their support for their team. This football tumbler is a nice way to display their team's pride wherever they travel. Keep it at home, in the workplace, or in their car.
21. Football Socks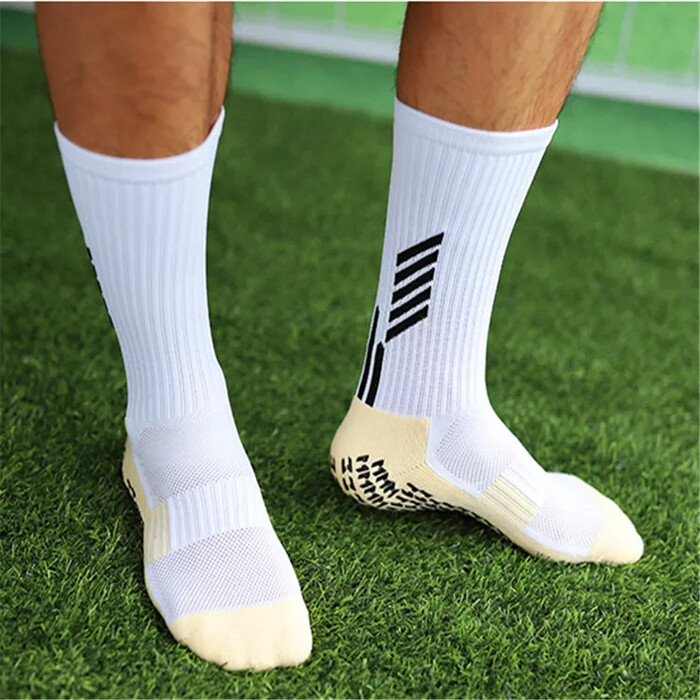 Wear these football socks to be fashionable. These socks, which sport the most well-known club logos, are terrific gifts for football fans for both game days and everyday wear.
22. Football Player Keychain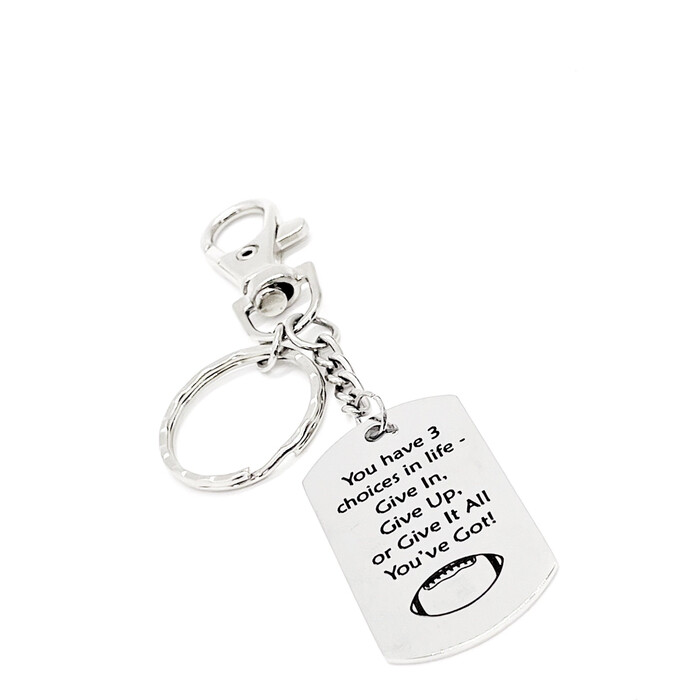 For both male and female sports enthusiasts, the personalized football player keychains are meaningful gifts for football fans. Adding a special note to this item is possible. It's a good way to display your enthusiasm for football by featuring a player from the game!
23. Engraved Football Glass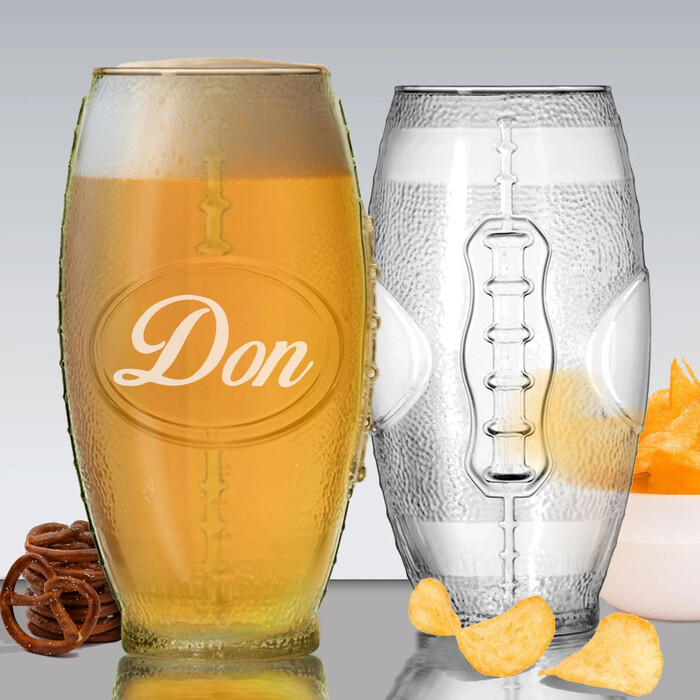 These glass footballs with personalized engraving are an excellent way to display their team's support throughout the year, not just during football season. Each glass can be customized with the team name, logo, and other text of your choice.
These glasses are great for wine bars or bespoke barware displays because they are made to fit a normal wine bottle size. Enjoy their preferred beverage in these artisanal football glasses. These are fabulous gifts for football fans!
24. Whiskey Football Stones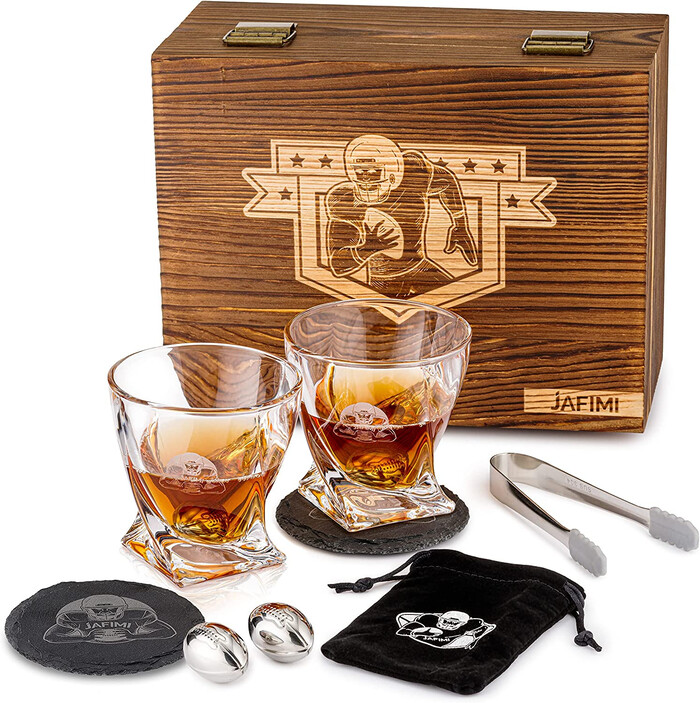 If a football team's season is not going well and time is passing far too quickly, the player or fan can drown their sorrows in a glass of bourbon chilled with these whiskey football stones. The stainless steel stones won't ever dilute their beverage and will keep it chilled.
25. Electric Football Game
The NFL Electric Football Game is a must-see if you're a football player or fan! This game is a ton of fun, and it's an amazing way to excite your friends about your love of football. Players, a controller, and a football field are included in the game.
You can compete against your friends or family while rooting for your preferred NFL team. The game is a lot of fun to play and is simple to set up. We heartily urge football enthusiasts of all ages to attend this important event.
26. Football Player Backpack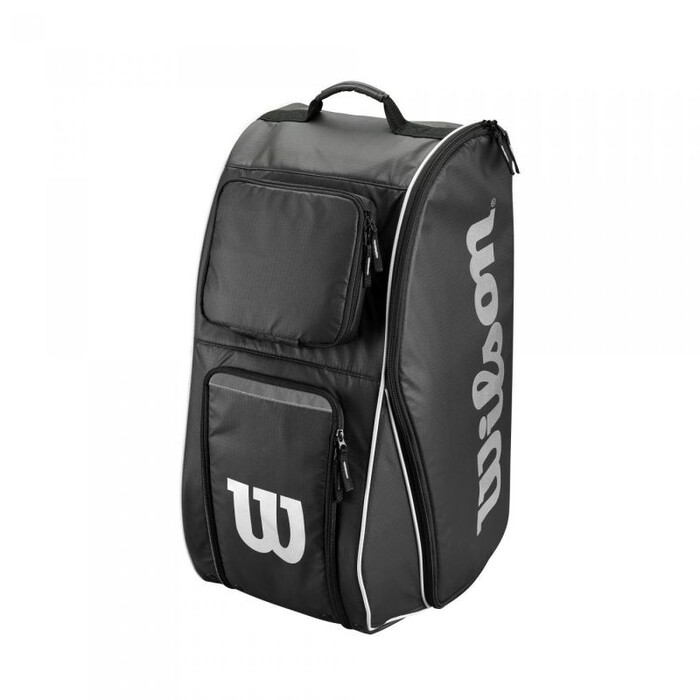 Football Player Equipment Bag is a terrific choice if you're looking for a piece of sturdy and roomy football equipment or gear bag. Wilson's football bag is built of durable materials and provides lots of space for storing football equipment. The finest for any squad or coach, it also has a number of pockets for extra organization.
27. Football Shoes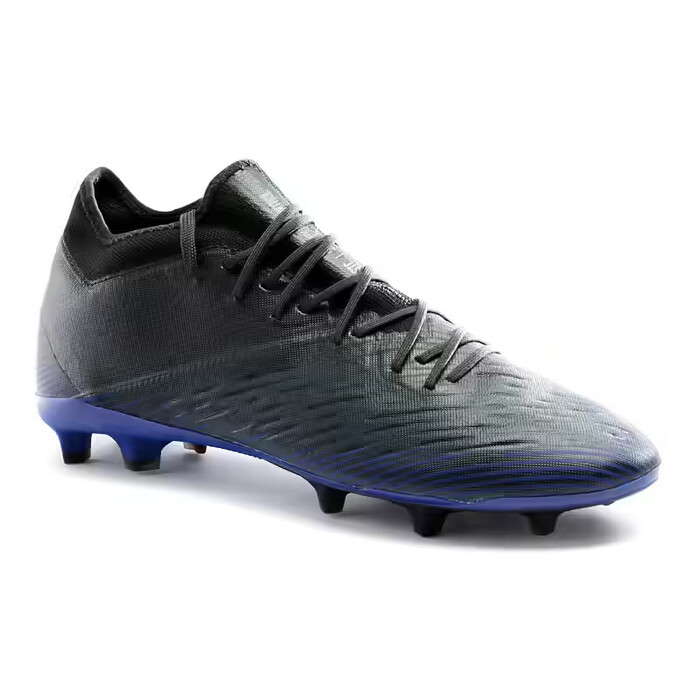 For the energetic athlete, football shoes are superb gifts for football fans. The shoe is made to offer sturdy traction on the playing surface during competition. Additionally, the shoe makes it simple for the athlete to maneuver around while playing.
28. Football Girdle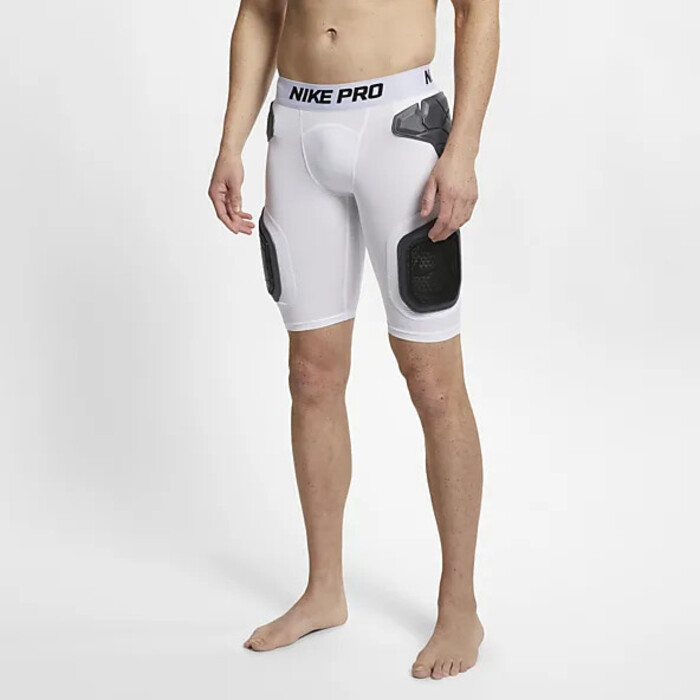 A classic football girdle with a hip is a great option for football players. It is manufactured with high-quality materials and offers superior head protection. This girdle is made to fit snuggly and remains in place while you play. Additionally, it has a built-in hip pad for added safety.
29. Striped Full Zip Jacket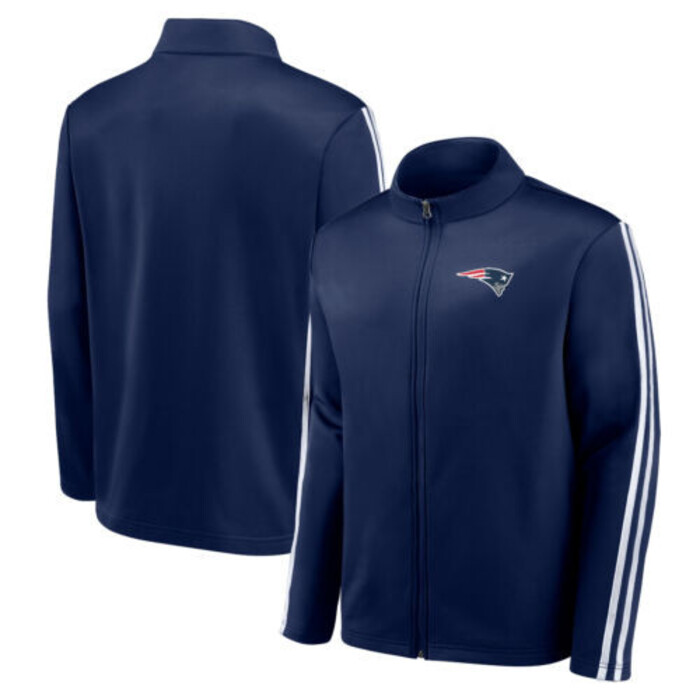 If you're looking for a high-quality jacket to wear to support your favorite NFL team at their games, these are the best for you. This jacket is machine washable and made entirely of polyester. It is also made to keep you warm, comfortable, and easy to see in photos while you cheer on your team.
30. Football Fund Piggy Bank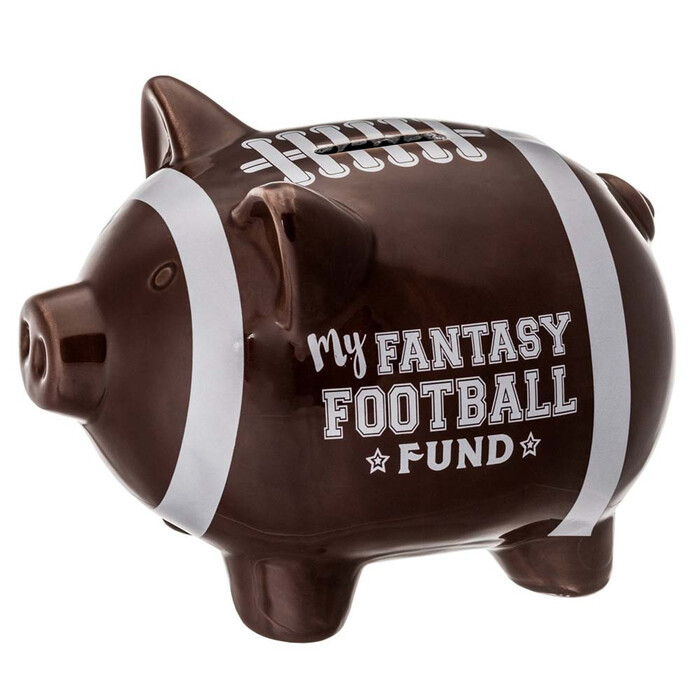 Which aspect of the football season do you think is the best? Exactly, fantasy football. Grab this cleverly themed piggy bank for your other half if they live for the fantasy football season and want to save their money appropriately. It was made exclusively for their fantasy football fund.
31. NFL Foam Sport Slide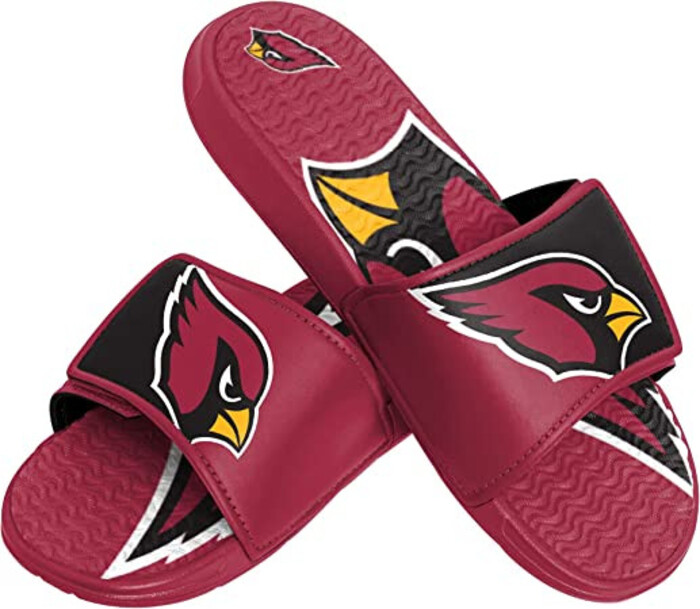 Sliders are cozy, practical, and stylish as well! Make the football fans you know and love happier than ever by making sure they get to wear a pair of these NFL-themed sliders if they need a new pair of shoes. Just pick their preferred team and watch the smiles come.
32. NFL Zippo Lighters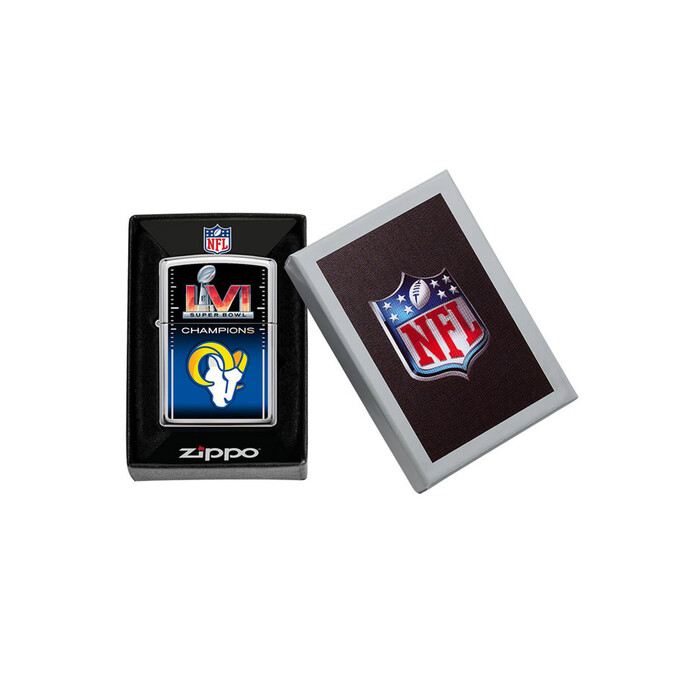 You've come to the right place if you're looking for cool gifts for football fans. Official Zippos are great presents, but limited-edition Zippos are much better! These particular lighters are ideal for sports lovers and were designed with NFL teams in mind.
33. NFL Hip Flask
Everybody ought to have a hip flask, so if your man is deserving of a gift, make it extra special by getting him one. The flask itself is bright, but it also has a leather wrap that is embellished with the colors and insignia of his preferred NFL club.
34. Fantasy Football Team Coasters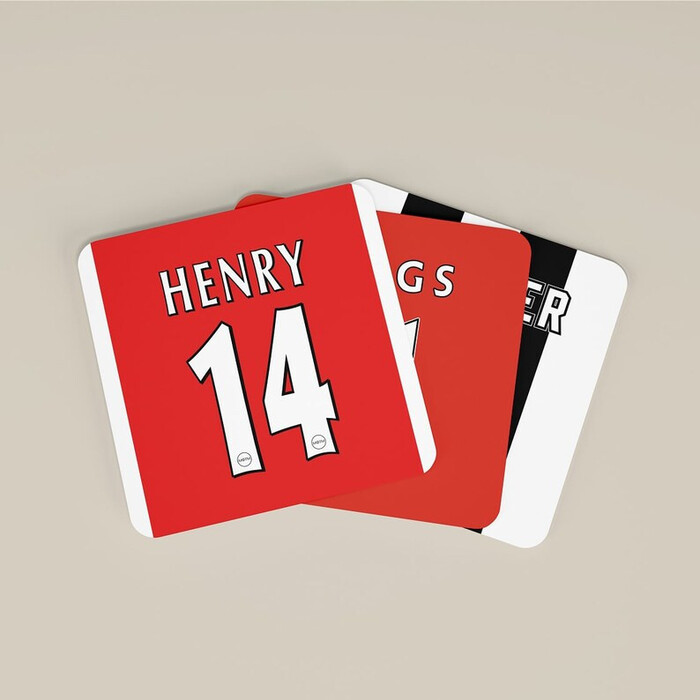 They will need coasters if they want to place their drink or coffee on the table. Use this great tutorial to learn how to make DIY fantasy football team drink mats and give them a set they will adore more than any other.
35. Mini Fan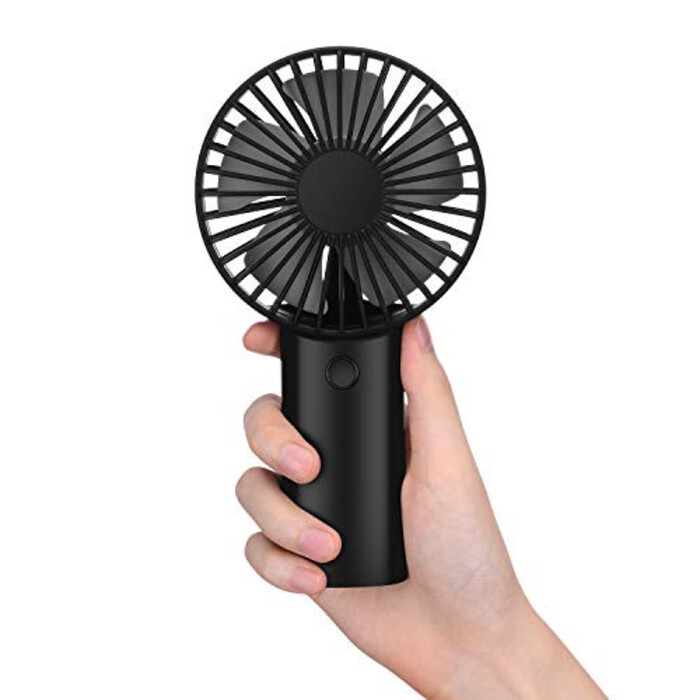 Every football fan needs a portable fan to stay cool while at a football game. This fan will undoubtedly keep your football fan cool on a hot day, whether you're attending a young football game or one in the major leagues.
>>> Maybe you're interested in:
We've compiled a list of the best gifts for football fans that are ideal to give on any occasion. Whatever you decide, have in mind that if you gave it some consideration, he would love it even more. Consider your man's preferences, as well as the unique bonds you two have when you make your choice. Oh Canvas is hoping that you will give him a unique gift to make his birthday, Christmas, or Valentine's Day the nicest occasion ever.