Your masterpiece will be completed with the perfect size of wall art. However, the dimensions of wall art are sometimes overlooked. Having access to the proper wall art size guide is vital whether you're redesigning your living room or putting up an art gallery in your home. It can save your life, and that is exactly what we will do today. Let's get started with Oh Canvas's easy guide to help you choose the right size canvas and explore more tips for your home decor.
Wall Art Size Guide – How to Choose the Perfect Size Wall Art
1. Calculating the Appropriate Wall Art Size Guide Inches
The scale of your wall art is mostly determined by the height of your house's ceilings. You must ensure that it is proportional to the length and width of your wall. Generally, your custom size wall art should take up between 4/7th and 3/4th of your wall space. Here's how you can appropriate the right size wall art:
Calculate the amount of wall space you have available. It should be a blank space with no furniture, molding, or other decorations in front of it.
Multiply the width by .57 and .75 to get the length.
Multiply the length by .57 and .75 respectively.
Here's an illustration. Choose artwork that is no more than 24 inches wide if your wall space is 24 inches wide.
With the canvas wall art size guide below, you can find new artwork selection information, including for blank walls or large individual canvases:
You can purchase canvas art covering 2/3 to 3/4 of the available wall area.
If you have one or two large pieces, such as those listed on a large canvas, hang them over the fireplace or your bed to draw attention to a focal point and give the room a more formal feel.
In terms of breadth, choose a piece that is 2/3rd to 3/4th the width of the furniture. Your wall art, for example, should not be longer than 2/7 of the length of your couch.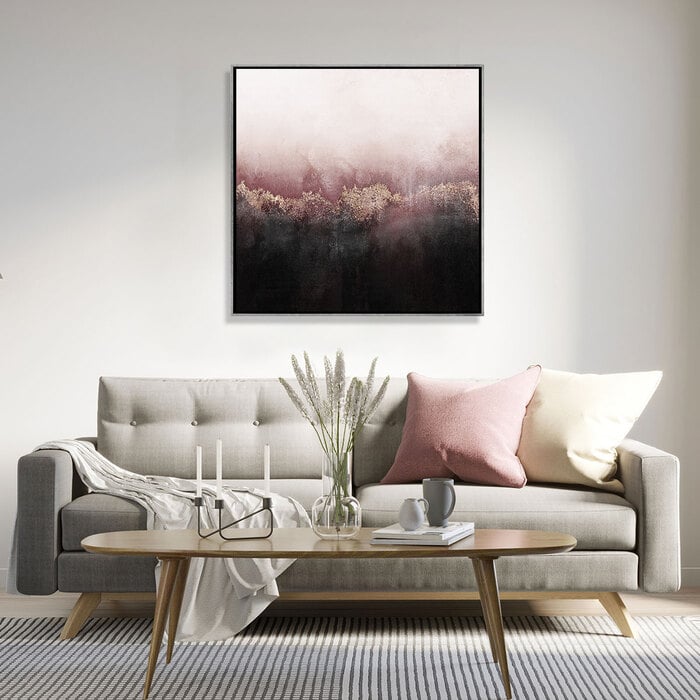 2. Place Wall Art – How And Where to Make It Proper?
Positioning your artwork is the next step in our wall art size guide inches to find perfect sized artwork. Whether you're hanging the canvas art prints on a blank wall or above a piece of furniture will determine this. This way of hanging canvas will suit those pursuing an antique farmhouse style for their home.
Place Canvas Wall Art On a Blank Wall
2/3 to 3/4 of the blank space should be filled with artwork.
In open spaces, art should always be at eye level, or about 60-65 inches from the floor, according to a rule of thumb.
In a living or dining room, however, place the canvas at a lower level, 6 to 12 inches over the seats.
Hanging Artwork Above Furniture
Keep the canvas wall art at least 6 inches above the top of the furniture. This helps to create a large space for your eyes, like bringing balance to the items in the house.
Hang Canvas When your Home has a Fireplace
The space above the fireplace is ideal for displaying wall art. 3 to 6 inches above the mantle, hang your wall art.
Purchase a canvas smaller than the mantle but wider than the fireplace opening for a better wall art size.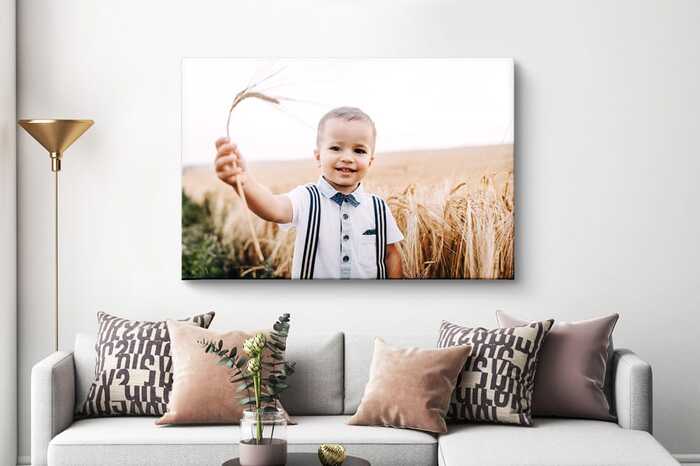 3. Before you buy, try it out
Before you go out and buy your art, make a rough sketch of the size of the item you want to buy on your wall, which you can accomplish with masking tape or sheets of paper. Take a step back, or even leave it on your wall for a day or two, and you'll get a clear sense of the size of your space and whether you made the right choice.
If you can't decide the wall art dimensions between two sizes, draw a line around the first, snap a photo, and do the same with the second. Then, simply flipping between photographs on your phone, you can easily compare and select the best size. They ideally hung on the wall.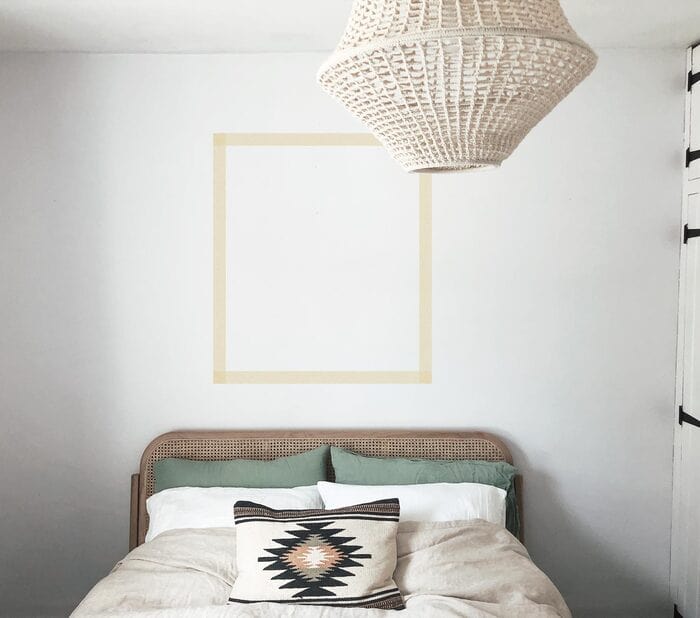 4. Level Up Wall Art For Your Home
When it comes to picking the proper wall art size guide, the height of the canvas would be important to consider. As a general guideline, you should attempt to put the middle of the canvas at eye level for the most aesthetically acceptable decor. Give your large artwork some breathing room by hanging it 6 to 12 inches above the top of the furniture if you're hanging it above furniture. The height at which you hang your wall art will impact the dramatic home decor you desire.
5. Suggestions for Hanging or Arranging Wall Art
Hanging Wall Art is one of the Living Room Decor Ideas you should take advantage of because of its affordable price and quick application. Homeowners sometimes purchase small pieces of artwork to fill narrow wall space. The importance of properly placing them here cannot be overstated.
Buying artwork by the same artist is a terrific idea in this situation. Every artist has a distinct artistic style that is reflected in their work. A bunch of tiny paintings or framed images will look great together.
You can purchase wall art in a variety of shapes and sizes or common sizes, ranging from 11-17 to 29-36 inches.
If you have a little space, one piece will not suffice. Purchase three identical pieces and arrange them vertically.
Before you place your big canvas wall art to decorate a large wall:
Use post-it notes to indicate the corners of the space where you wish to hang your artwork, or use paper tape to outline the space's edges (in a box shape). For a better concept, butcher paper cut to the same size as the artwork can be pasted in that place. This will assist you in visualizing the canvas before purchasing one or drilling a hole in the wall.
Allow your eyes to adjust by leaving it up for a few days. If the size is too big or too little, adjust it.
6. Gallery Wall or One-Piece?
An important wall art size guide is that you need to determine whether you hang the canvas alone or in groups. What do you want your wall's focal point to be? What is the centre of a gallery wall? Do you want a single standout item on your wall, or do you want to assemble a collection of artwork that complements one another? Whatever your preference is, the aforementioned measurement guideline still applies.
If you want to create a gallery wall, your type of artwork pieces should be smaller yet cover the same amount of space as a bigger, single piece. Divide your wall by the magic numbers once more, and either receive one giant piece of art or several smaller ones. Remember to factor in space as well!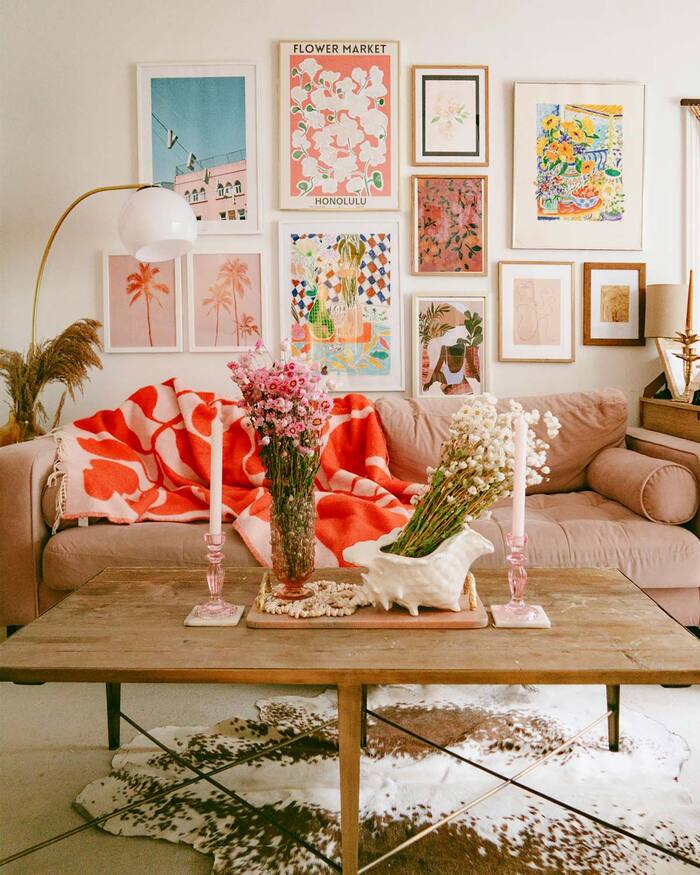 Whether you're redecorating your living room or putting up an art gallery in your home, having access to the right wall art size guide is essential. Hope that Oh Canvas's article will help you learn more about choosing the size of wall art
Read more: