Are you searching for romantic Valentine gifts for boyfriend, rejoice! There are only a few days left till Valentine's Day. This is a time to show your lover how much you care about them and cherish your relationship, and what better way to do it than by giving them a unique, meaningful gift? Now, let's look at some amazing Valentine's Day gift ideas for your lover with Oh Canvas.
Thoughtful Valentine's Day Gifts For Boyfriends
1. A Dopp Kit in Canvas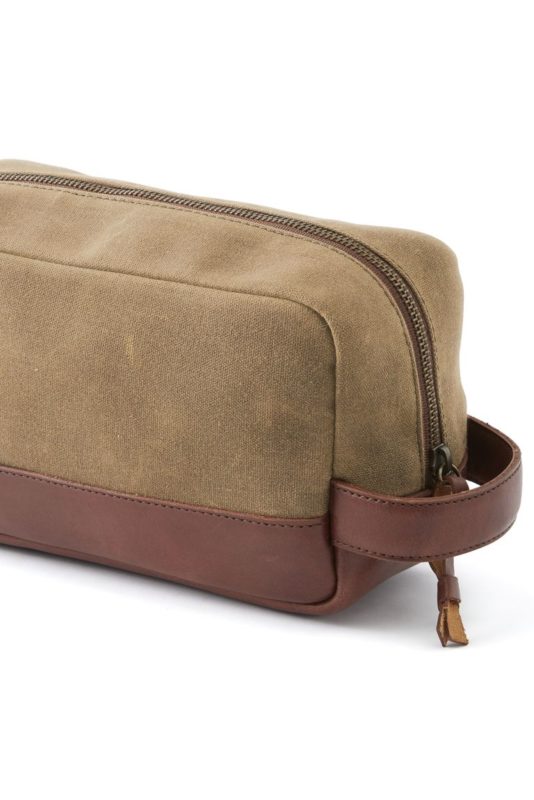 Get this travel kit to keep his toiletries, charging cables, or any other essentials on the go in one convenient location.
This Dopp kit is handcrafted in Mexico from canvas and superior leather and features a discreet handle so you can take it with him wherever he goes. This favorite Dopp Kit Canvas is a simple yet heartfelt gift for Valentine gifts for boyfriend.
What we love:
They are sturdy, versatile, and easily customizable.
Canvas Dopp Kits are available in a range of hues and designs, so you can pick one that complements the recipient's preferences or character.
The kit can be monogrammed with the recipient's name or initials to make it a special and personal gift.
2. Candles to Make You Feel at Home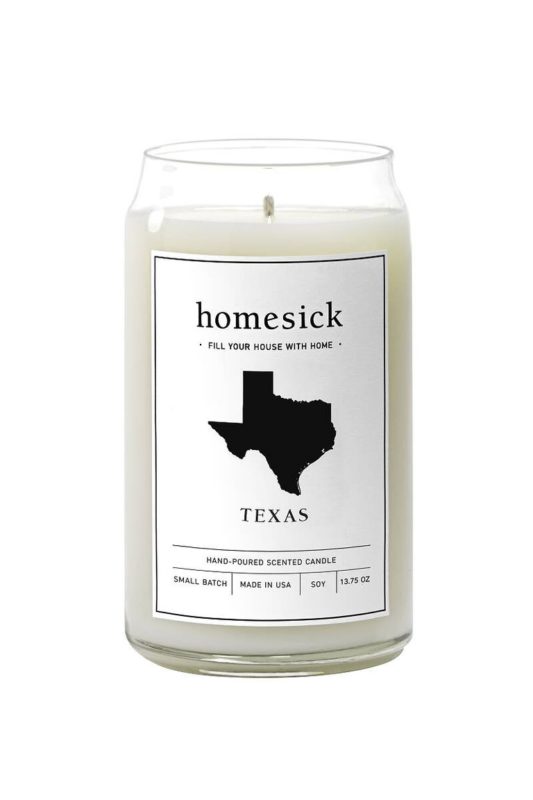 If you're dating a man who is far away from you and tells you to express yourself more, this cute gift for boyfriend on Valentine's day will let you do just that! Your long-distance boyfriend will appreciate the comfort they get from lighting a candle with the aroma of their favorite destination.
What we love:
Candles are available in a wide range of aromas and colors, making them a versatile and unique gift option.
Create a calming and romantic atmosphere.
One client commended the product's quality, saying, "great quality candle! The smell fills the whole room and the blend of the scents makes me feel like I'm home again".
3. Rambler, 20-Ounce Size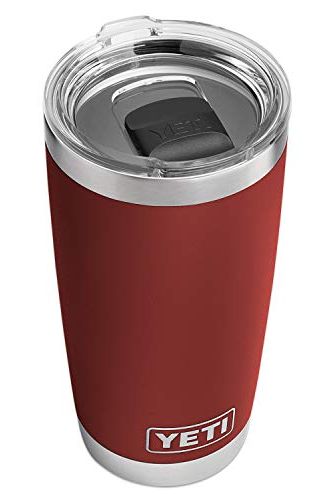 Is your man a cricket, football, or basketball fan? With this best Valentine gift for boyfriend, you have a chance to win the title of best girlfriend.
With its appealing design, durable construction, and ability to keep your beverage hot for hours at a time, this coffee cup has become a cult classic.
What we love:
A double layer of insulation and an 18/8 stainless steel construction mean that your cold beverage or coffee will remain at the perfect temperature for hours.
Using magnets for simple opening and closing prolongs the duration of the cold/warm beverage.
4. Plant a Herb Garden in a Mason Jar!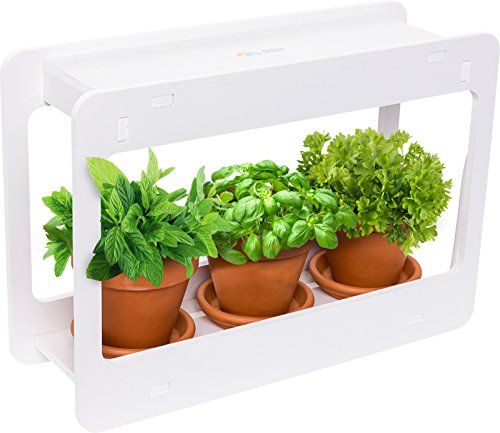 There's always a plant lover in everyone's life and this Valentine gifts for boyfriend will be a cute addition to his collection. Basil, cilantro, mint, and parsley are all easy to cultivate in these vintage-inspired planters that look like love ferns.
What we love:
Giving your boyfriend plants, which stand for growth and vitality, is a thoughtful and symbolic gesture.
Plants kept in mason jars require little attention, making them ideal for people with busy schedules.
Can customize planting mason jars to your boyfriend's tastes by using his preferred plants, colors, and accents.
Can be customized to fit any decor style and used for both indoor and outdoor gardening.
5. Memory Foam Slippers in Two Colors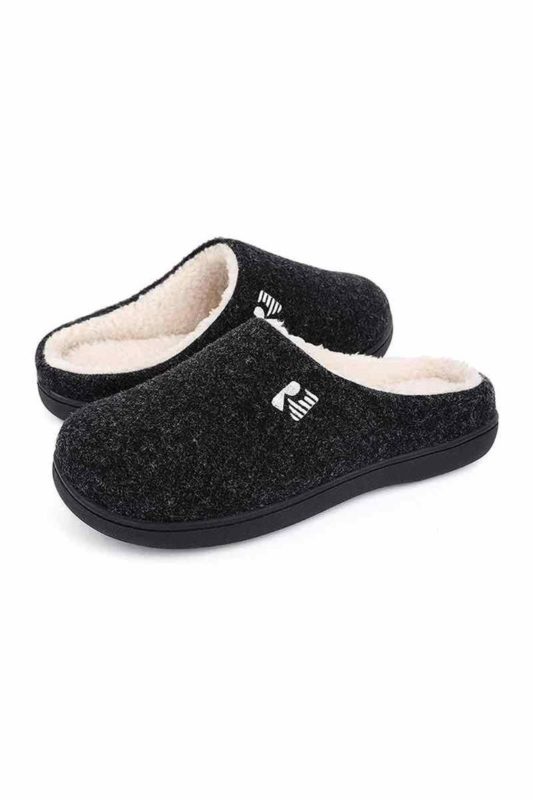 Once your guy slips these babies on, he won't want to take them off. These exquisite suede slippers, which promise comfort and coziness, are all he needs this winter season. Are you looking for Valentine's Day gifts for boyfriends?
You've got it! This pair of slippers has received more than 50,000 five-star reviews because they are so comfortable. Two memory foam layers and a massaging arch support layer are included in each pair.
What we love:
It demonstrates your concern for him and his daily life to give your boyfriend a gift that is geared toward his comfort and well-being.
Memory foam is a great present for anyone with foot or joint problems because it relieves pressure.
6. Bluetooth Record Player in a Washed Wood Cruiser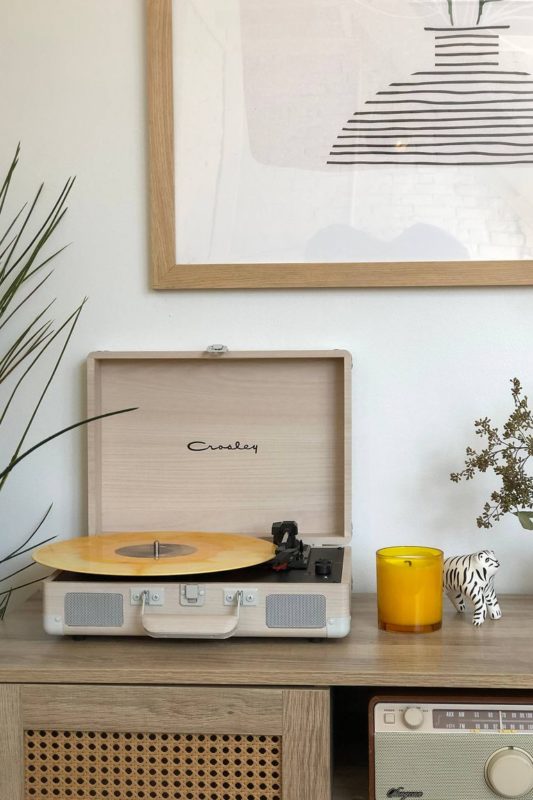 Have you been looking for the best Valentine gift for boyfriend? How about buying them a great gift that he'll love? Despite its retro aesthetic, this lovely wooden record player features modern conveniences including Bluetooth technology.
7. Bag Tag with Personalization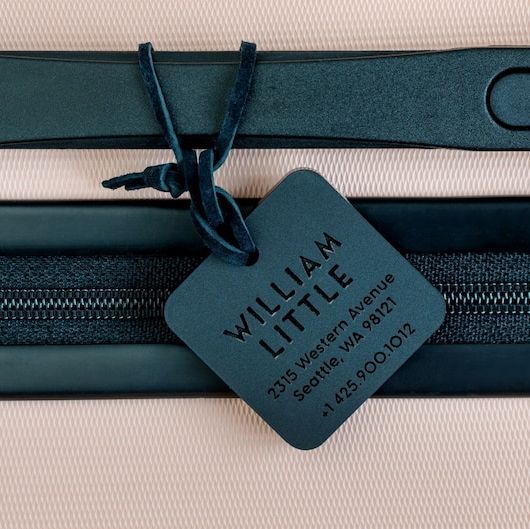 Give him a set of engraved metal luggage tags, even if you don't know precisely where you're going to him just yet.
You can keep things simple and elegant with a leather strap in a neutral color, or you can choose a more flamboyant color combination (yellow or periwinkle, for example).
8. Massage Cube for Wellness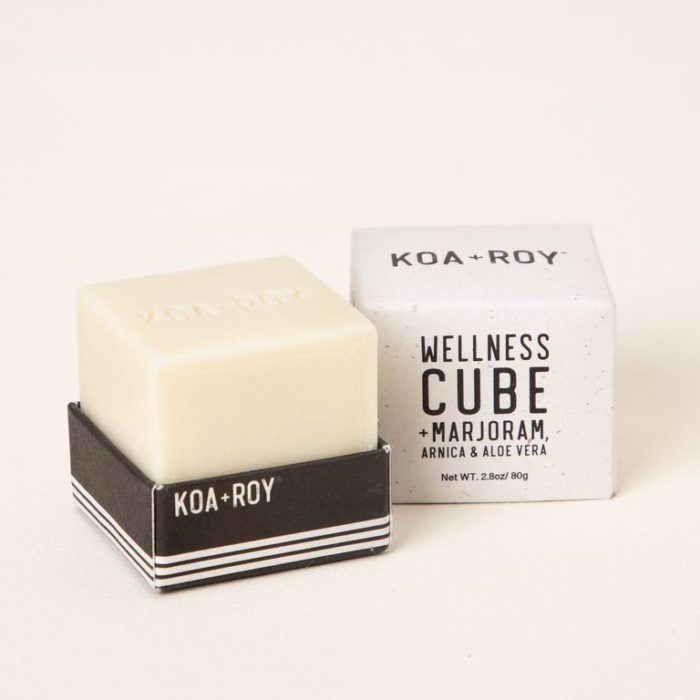 Essential oils like mint, bergamot, and cedarwood will be released as you massage this cube into his skin. Also, if he has any sore spots, apply pressure on those spots using the corners of his hands.
This is one of Valentine gifts for boyfriend that will appeal to your boyfriend's emotions.
9. Grant Watch Box Made of Genuine Leather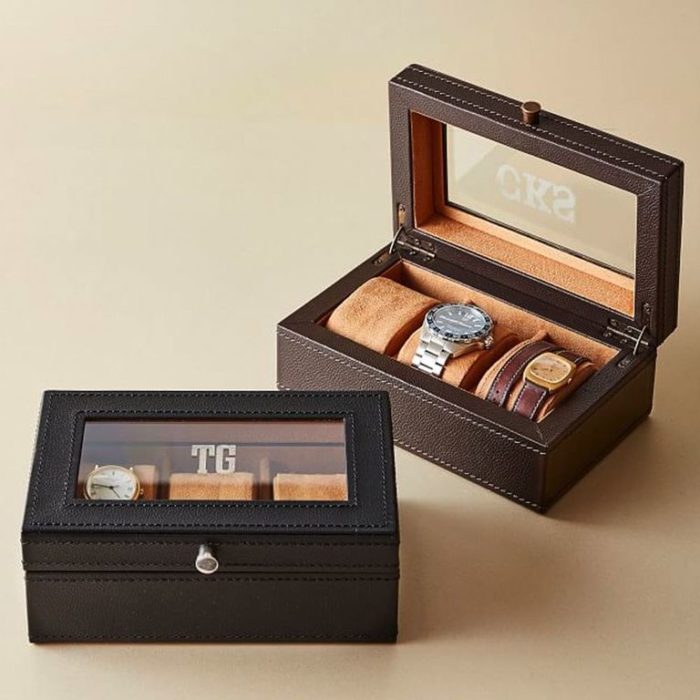 A custom leather watch box is a perfect way to show him that you care about his obsession with watches, even if you don't get him a new one.
Determine how many slots he needs by measuring the size of his collection, and then select the appropriate number.
10. Set of Diffuser and Essential Oils for Aromatherapy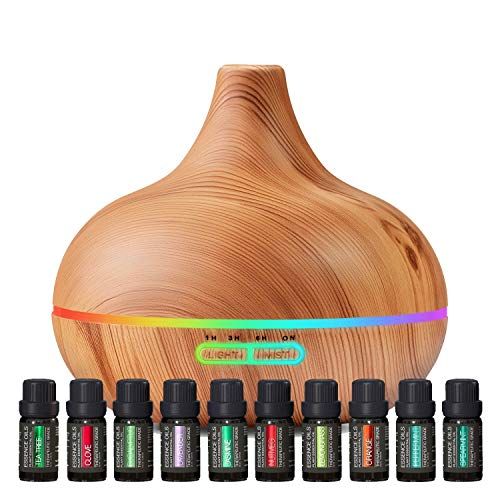 You're guaranteed a restful stay when you stay with them and bring them this aromatherapy diffuser set. It has a wide range of smells, from seductive to energetic and calming.
11. Bamboo Bath Caddy that Expands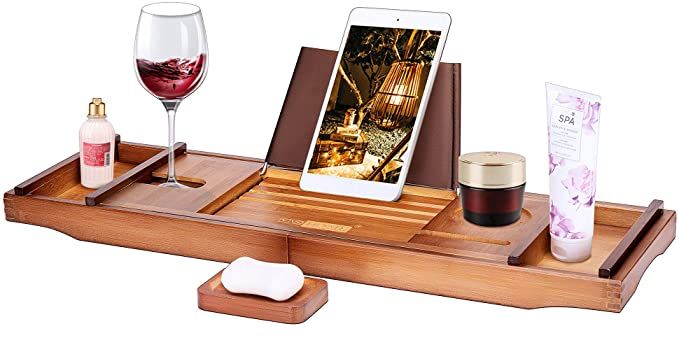 For a complete experience, use this bathtub caddy in conjunction with the bath bombs. Watch a show on your iPad or relax with a glass of wine and some cheese while you soak. Let's try this Valentine's day presents for boyfriend, He will be interesting
12. An Infusion Kit for Making Your Own Gin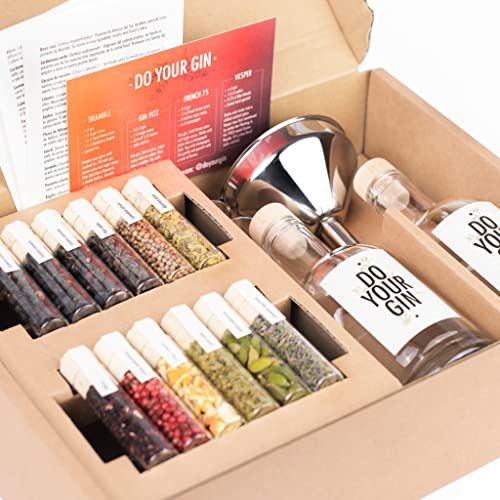 No gift can be more romantic than this Valentine gifts for boyfriend. With this set, the mixologist in your life will be on their way to creating delicious drinks in no time.
It doesn't get any better than this. As a result, you'll benefit from their renewed interest.
13. Espresso and Coffee Makers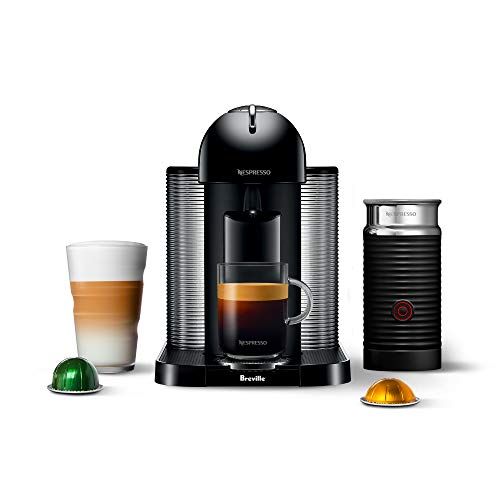 If you're a fan of java, this is the present that you'll use the most often. Espresso, lattes, and coffee can all be made with this Nespresso machine, which comes with its own milk frother. Things just got a whole lot better for those snooze-in mornings.
14. Writing Journal of the Past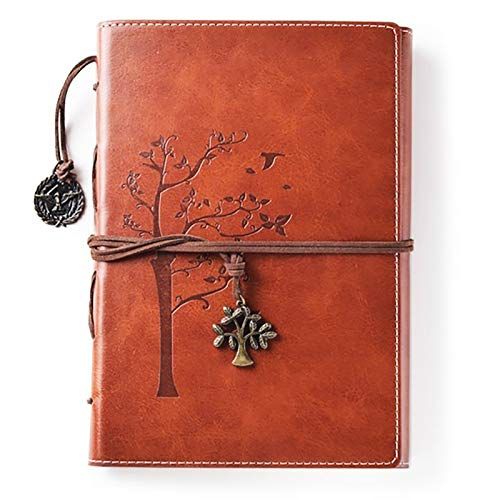 Gifting a vintage journal is always a good idea, but this one has a few particular touches, such as a lovely leather binding and the tree of life carved on it. It is one of the most sentimental and romantic gifts for boyfriends on valentine's day.
15. Kit for Making Dumplings
Even if your favorite dumpling business can't compete with the convenience of home preparation, how much fun will it be to learn how to create your own using this kit? It's a truly unique gift, and there's something great about learning something new together.
More ideas about Valentine's gift: 55+ Best Valentines gift for him you can not miss out on!
Food-Related Valentine's day presents for boyfriend (Sweet And Punny!)
16. Kit for Making Your Own Fortune Cookies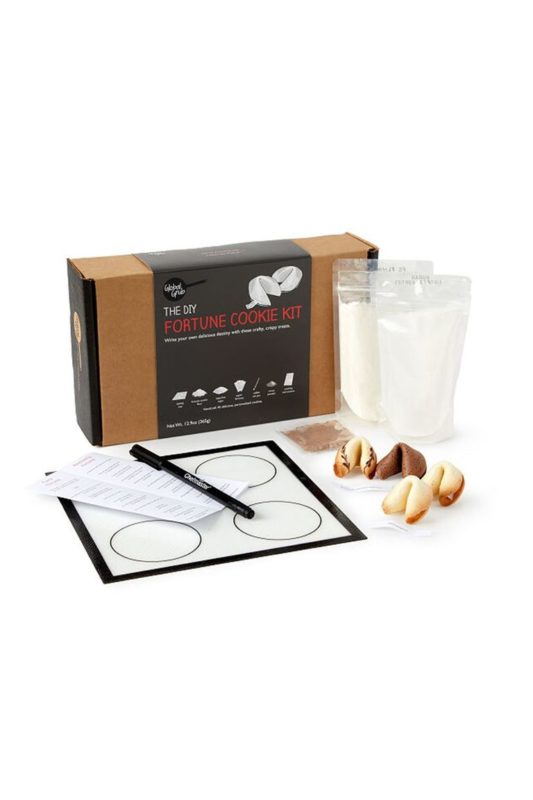 We have a feeling your boyfriend's future will be brimming with love, courtesy of this do-it-yourself fortune cookie kit. It includes pastry flour, superfine sugar, cocoa powder, a baking mate, step-by-step directions, and 60 pre-written paper fortunes (plus blank ones to write your own).
If you really want to increase the ante on your gift giving, you may also recreate his favorite Chinese takeout from scratch. Giving this Valentine gift ideas to boyfriend will express your feelings much better than words.
17. Class & Kit: Death by Chocolate: Truffles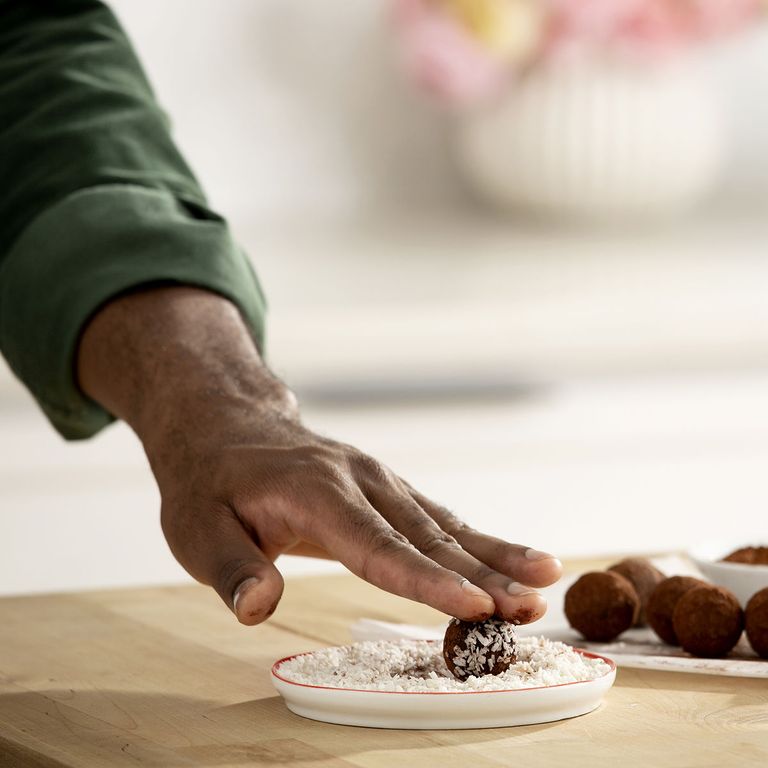 Due to the fact that food is the gateway to the heart. Is he a sweet tooth and enjoys trying new foods? Get him these delicious candies, which will ensure a sweet gift for boyfriend on Valentine's day.
He can unwrap the chocolate-making kit, and you're welcome to accompany him on an extra-sweet date night!
18. Branded Steak with a Monogram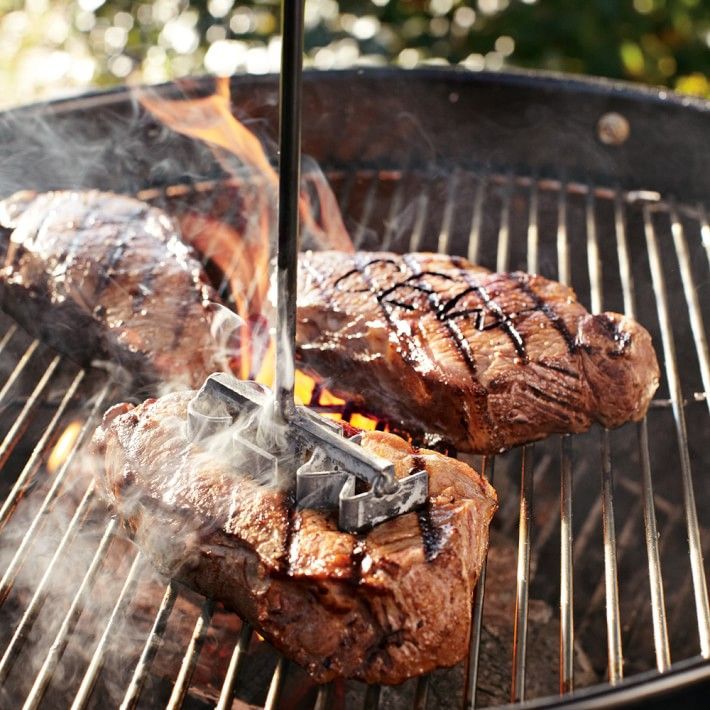 You may take your gift giving to the next level by preparing his preferred BBQ takeaway from scratch. The steak branding iron is compact and easy to carry, making it ideal for use when outdoor barbecuing or when traveling.
19. The Crate of Bacon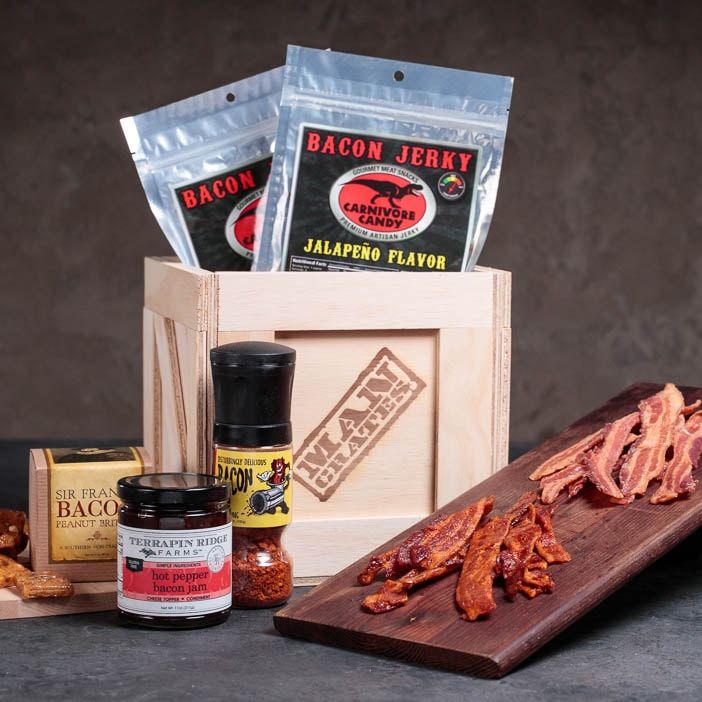 Your man adores bacon in any form. This crate contains five distinct varieties of the breakfast staple: bacon jerky, jam, brittle, and other delectable treats. Meat is the best Valentine gift for boyfriend on this special!
20. Gift Set of Scotch-Infused Toothpicks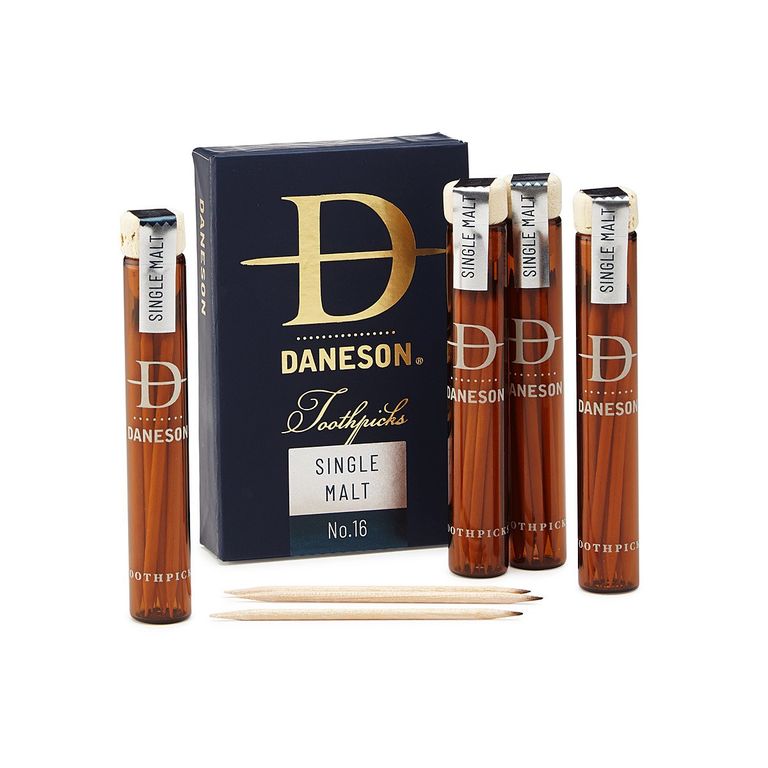 Keep the genuine article for special events and nibble on these scotch-infused toothpicks to replicate the flavor. Each of the four glass vials has 12 toothpicks, ensuring that there are enough to go around (if he's ready to share). Are these funny Valentine's Day gifts for boyfriends?
21. Chocolate Box with a Classic Gold Ballotin
While a classic box of chocolates never fails to impress, this one from Godiva will earn you serious brownie points with your significant other.
Filled with fan favorites (Belgian hazelnut praline, dark chocolate ganache, and coconut fondant), simply match with a bottle of wine for a romantic night in—and they'll have to share, of course.
22. Book of Romantic Recipes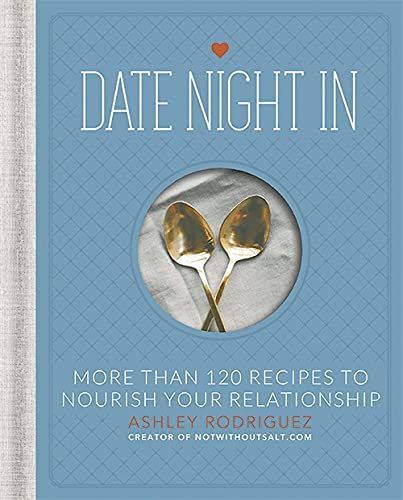 Cancel your fancy dinner plans in favor of a romantic evening at home with our Date Night cookbook—where else would you be able to kiss the chef?
This functional gift for boyfriend on Valentine's day ​will pave the way for a lifetime of delectable dinners. It is time to learn from the experts.
23. Vintage Popcorn Machine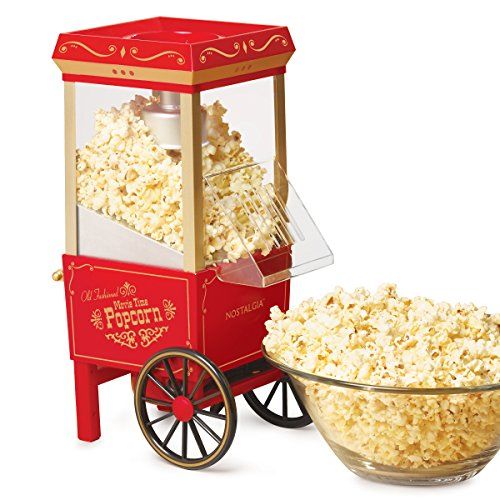 With this gorgeous old-school popcorn machine, your monthly (or weekly, or daily) movie nights just became a whole lot cooler. (But have no fear—this one is only around a foot tall and will not detract from your home design feel.
>>> Further reading: 31 Best Romantic Valentine Couple Gifts & Ideas in 2022
Romantic Valentine's Day gifts for boyfriends
24. I Love You The Most Personalized Canvas with Your Name on It
The ideal Valentine gifts for boyfriend demonstrate how much you care for him. Give him this lovely canvas print that has been customized with all your favorite images taken together and your names. He is going to be extremely moved.
25. Lamp for Friendship Over Long Distances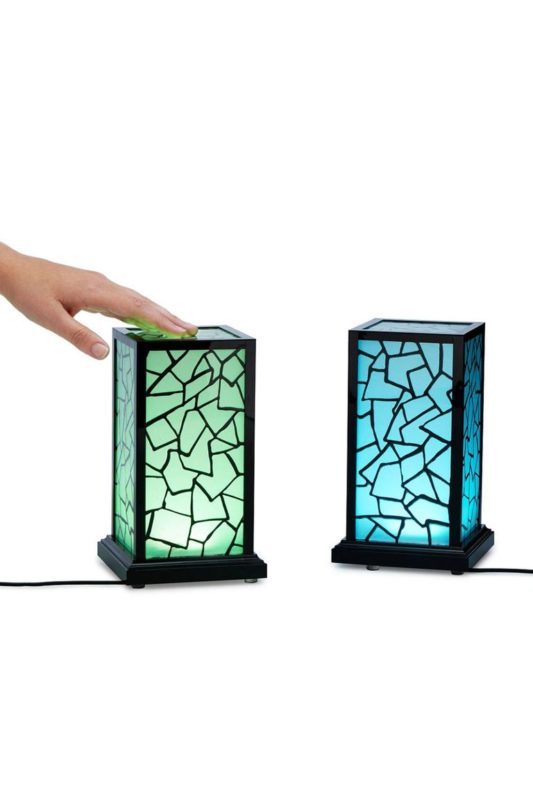 If you two are being long distance couples who have tried to go through all the nostalgia, this must be the perfect gift for the upcoming Valentine's Day.
The same principle applies if a bracelet isn't exactly his thing: when one partner switches on his or her light, the other's light is illuminated. Now with this gift for boyfriend on Valentine's day, you can shorten the distance with the person you love.
26. Picture Frame with a Personalization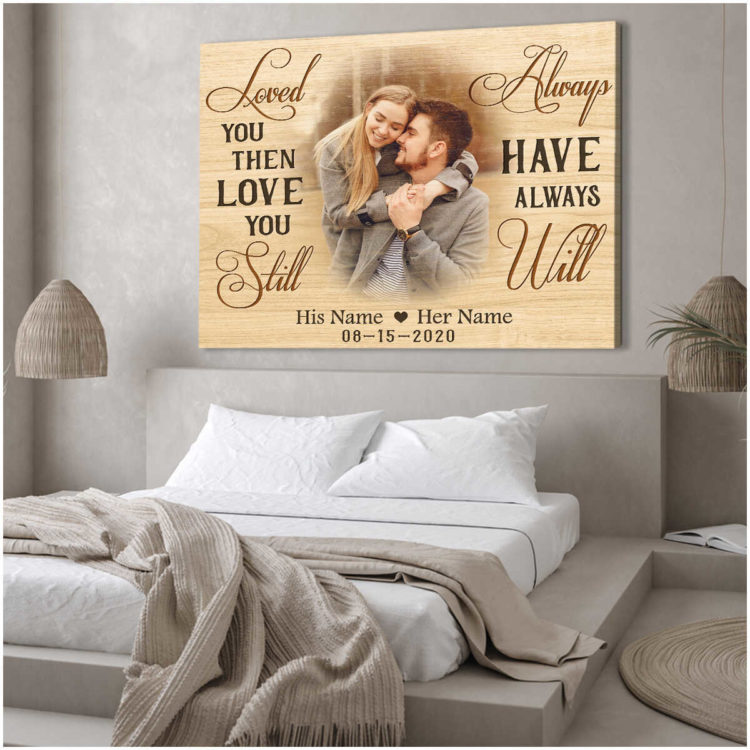 Searching for a personalized first valentine gift for boyfriend? An original and non-cheesy idea for a romantic night out: Make a frame for your favorite photo of the two of you and place it within this personalized frame.
27. XB12 Mini Bluetooth Speaker (SRS-XB12)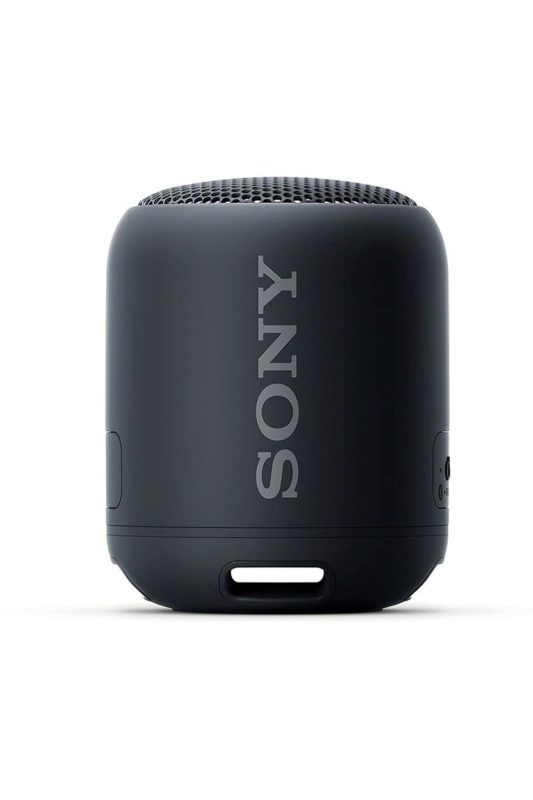 Despite the fact that it is no larger than the palm of his hand, this wireless speaker produces powerful audio. A variety of activities such as bike weekend trips, tailgating, cookouts, and camping are made possible by this weather. Enjoy a warm first Valentine's day together with this Valentine's gift.
28. Better Together Personalized Book of Love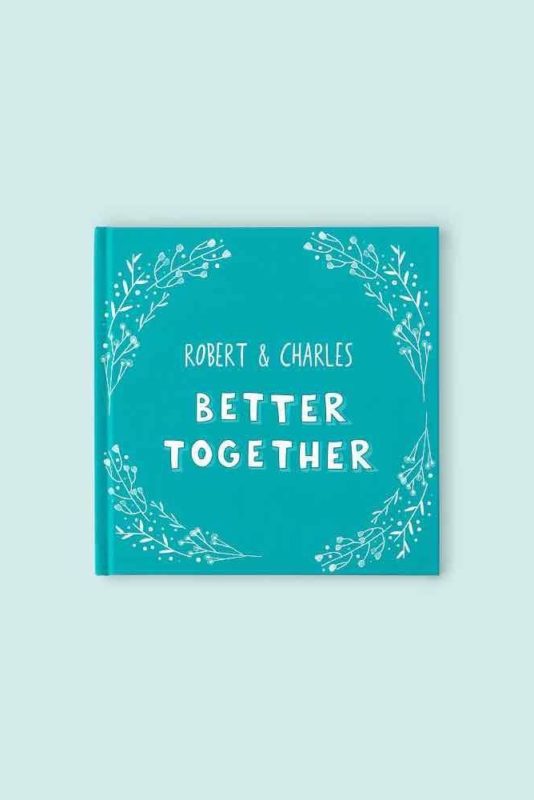 The idea of a personalized book that narrates your love story through the lens of a children's narrative is borderline clichéd, but you can't deny that there is something romantic about it all.
Print the location where our story began. It is one of the most sentimental and sweet personalized first Valentine gifts for boyfriend.
29. Our Greatest Adventure Begins Canvas Print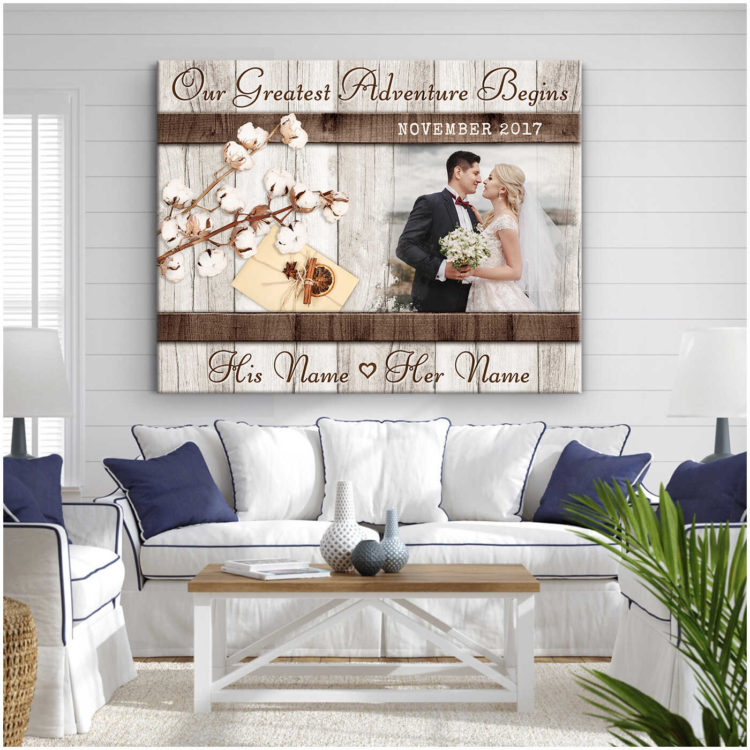 A wonderful way to commemorate your relationship is to decorate your home with photographs of your shared memories. To celebrate this momentous day, take this gift for boyfriend on Valentine's day.
A print personalized with your name, the day you met, a sweet message, and a map indicating where the magic happened is a lovely gift to have as a reminder of your love.
30. Whiskey Glasses with a Personalization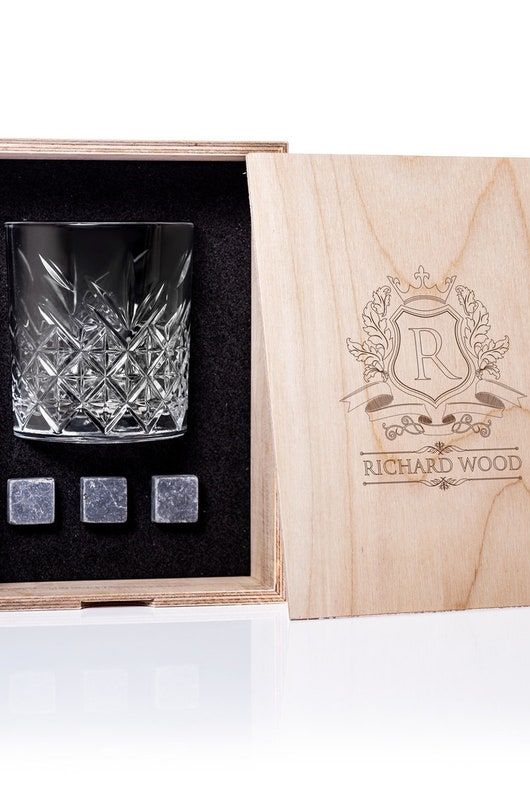 Although personalized presents are always appreciated, this personalized glass set, which includes whiskey stones and an engraved wood single box, takes things to the next level of elegance.
This lovely gift will be helpful and appreciated by your boyfriend and anybody else with whom he chooses to share a favorite whiskey!
31. Sweatshirt for the Morning Person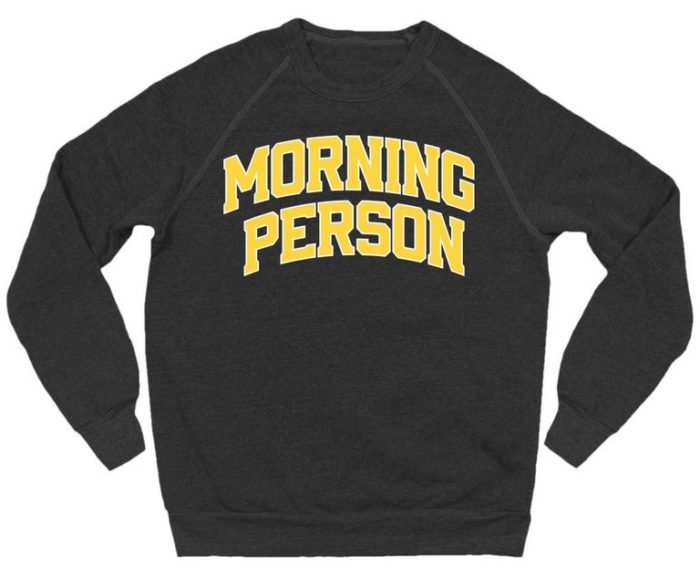 When you're dating someone who is a morning person, it can be difficult to know what to get them as a gift. This sweatshirt, on the other hand, is great for you.
It's just personal enough without being overtly romantic if you're not quite ready for that level of intimacy yet.
32. Camera with Instant Printing (Digital Instant Print Camera)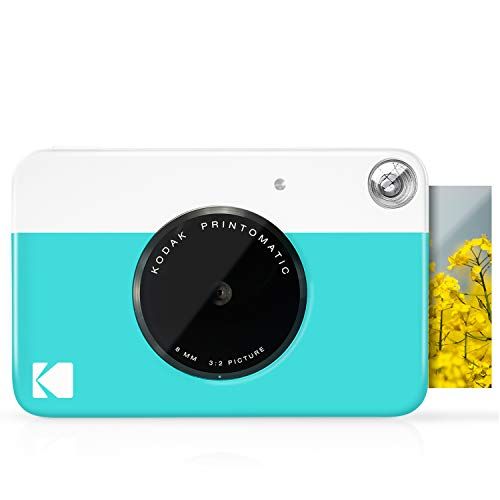 The majority of instant cameras do not have a digital screen, which makes it difficult to take photographs with them. This one accomplishes exactly that, and at only $50, it's an absolute steal.
Take this Valentine gifts for boyfriend, and you'll have a great time bringing it on vacation with you and framing the photos to display when you get back.
33. Giant Teddy Bear Standing at Five Feet Tall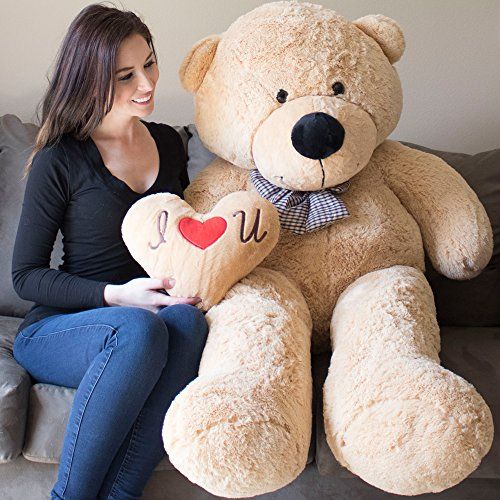 A teddy bear the size of a human being makes a significant statement. For added enjoyment, send it to their place of employment or family residence to turn the gift into a full-fledged, adorable performance.
34. Card with a romantic theme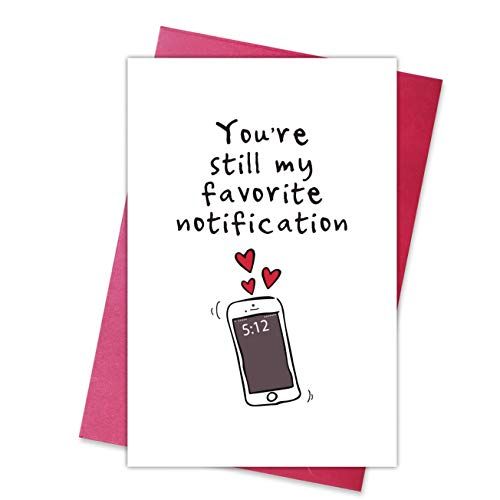 Another wonderful suggestion for you is that a cute and funny card is an excellent way to express oneself without spending a lot of money on a large gesture or present. When was the last time you received a heartfelt message handwritten in the mail?
35. Picture Frame with a Message of Love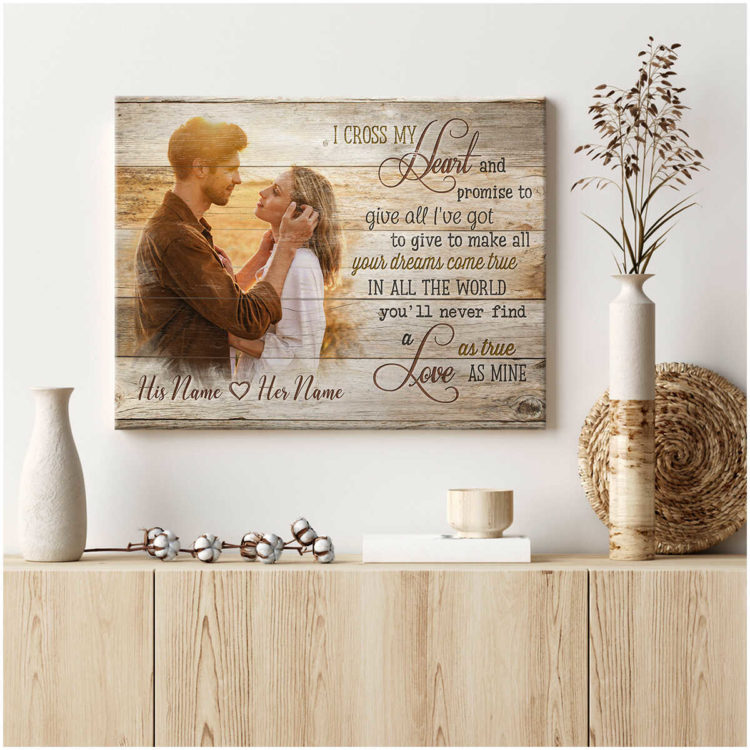 Picture frames will never go out of style as a gift, but this one, which includes a nice quote (or a personal message) next to it, takes the gift to another level.
Alternatively, print out one of those amusing images you take of them while they're sleeping, or go the romantic route and print out a picture of your most recent vacation together. Surely you will get one of the most romantic Valentine gifts for boyfriend.
36. Set of Whiskey Decanter Globes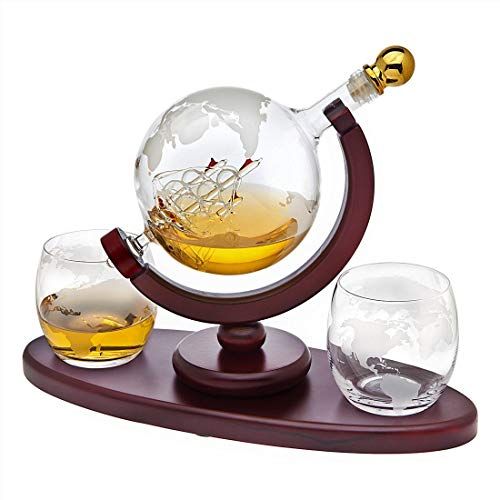 The decanter globe set on this list is the most ostentatious gift for boyfriend on Valentine's dayon the list. It's perfect for your significant other if he like rich whiskey and seeing the world.
37. Custom Bracelets to Match Your Outfit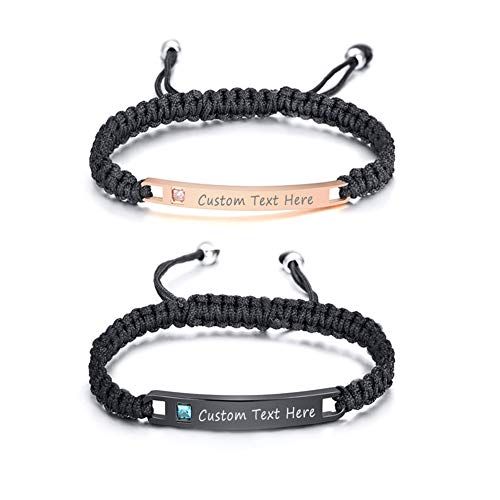 Make a pair of matching bracelets for your relationship as a gift, especially if you and your partner have funny nicknames for each other. You can also include a significant date (for example, your first kiss or a first date) on it.
Reading more:
Naughty/Flirty Gift For Boyfriend On Valentine's Day
38. Valentine's Day Gift Box with a Personal Touch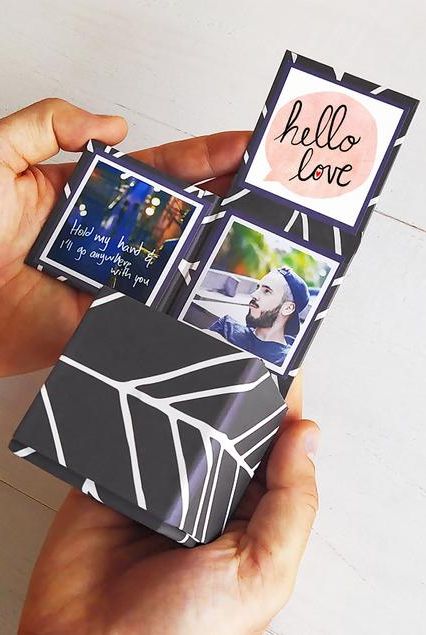 This Valentines day gift is just about anything you could possibly need for a new relationship. Because it not only carries your love language but is also a clever DIY concept.
Writing a love note on the inner flap expressing why you love and want to be with him. Oh, a photo of your first kiss might be a good idea for bonus points.
39. Kit entitled "Love Is Art"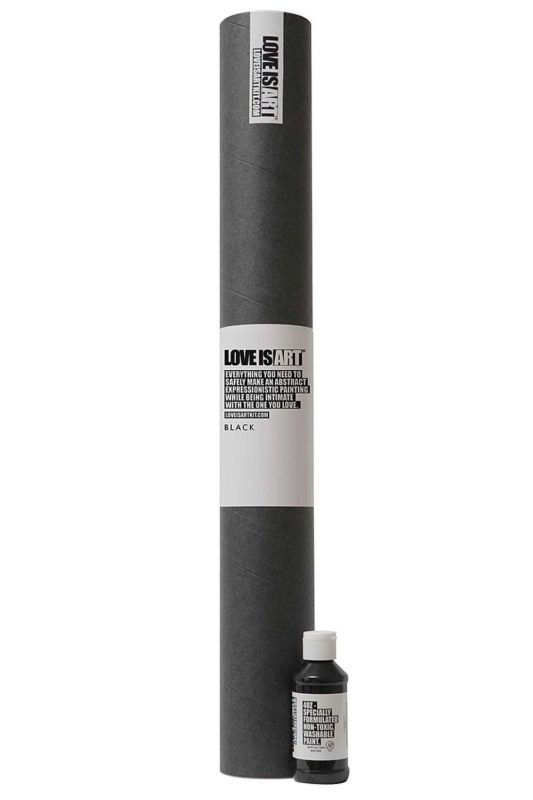 This one may be a little risqué, but it is unquestionably an original concept. Before you get amorous, lay down a sheet and some paint on the floor. The result will be a one-of-a-kind painting that can be stretched onto bars to create ready-to-hang artwork that conceals a special surprise inside.
40. Talk, Flirt, Dare! Fun and Romantic Game for Couples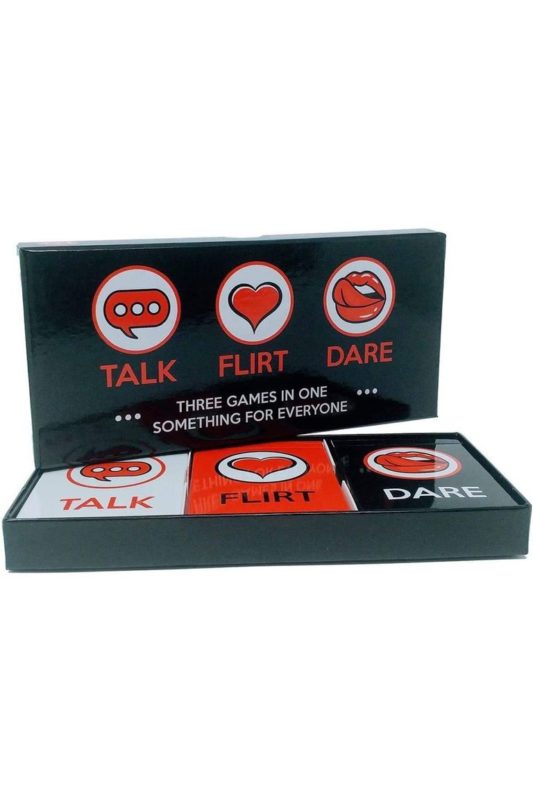 Do you have a wild side? The cards in this game are divided into three categories: Talk (which are essentially conversation starters), Flirt (which asks you to describe how you would like your partner to seduce you one day"), and Dare (which is NSFW), all of which are intended to bring you and your partner even closer together as a result of the game.
41. Game of the Tee Toss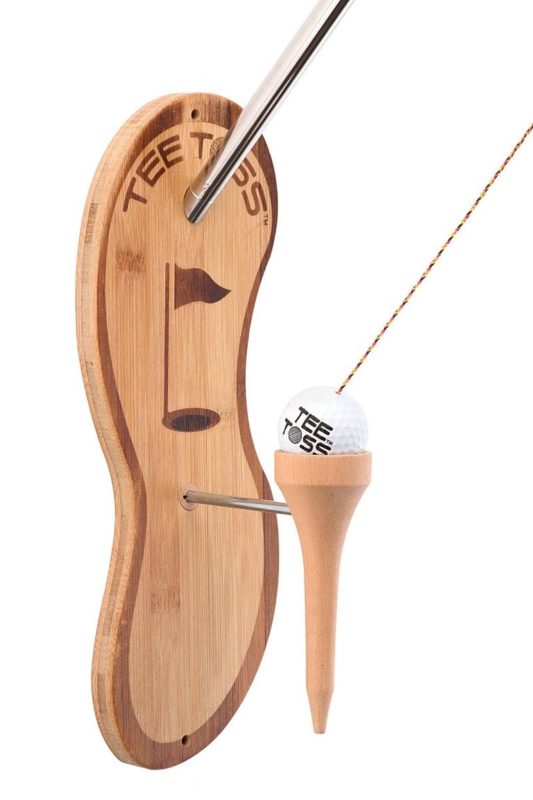 The game is simple, but it is quite addictive and will keep him occupied for hours at a time. (It's also quiet enough to use for conference calls.) The next date night of the games cannot come soon enough! This Game of the Tee Toss is one of the excellent Valentine gifts for boyfriend and you.
42. Cereal Spoon with a Design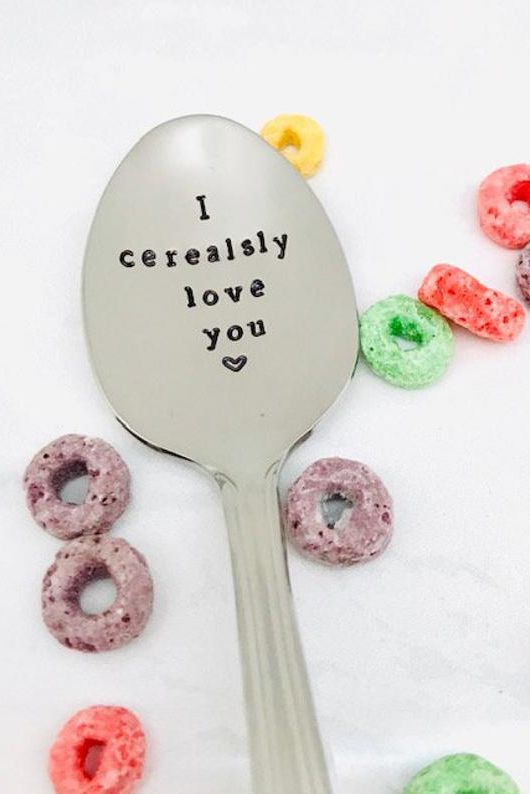 This sweet and punny gift may be a modest mark of appreciation, but it reminds us of the cardboard cut-out cards you used to hand out to your friends in elementary school. In addition, who doesn't enjoy a good bowl of cereal?
43. Deck of Intimacy – Best Valentine's Day gifts for boyfriends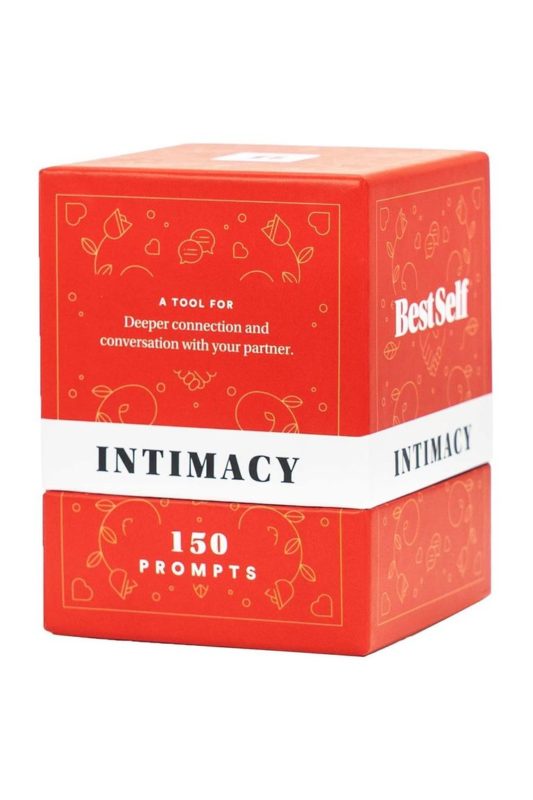 Unspoiled alert: Even if you believe you know everything about your boyfriend's stories and peculiarities, there are still things you haven't figured out about one another.
Create memorable date night ideas with this deck of 150 cards, which offers a different thought-provoking topic, ranging from "On a scale of 1-10, how frightened would you be if I started looking through your phone?" to "Describe our first kiss."
44. The Bucket List for the Couple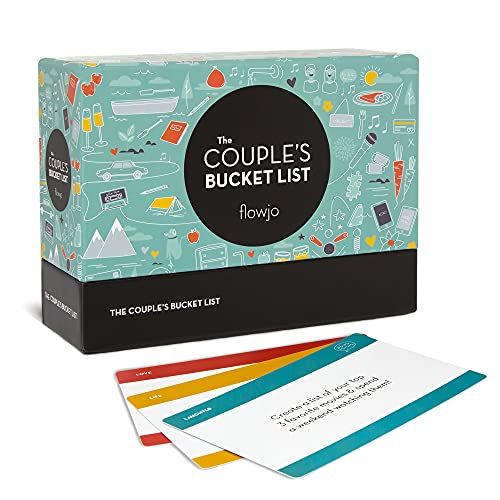 Are you tired of the same old dinner dates and movie nights? 100 original date ideas are included in this box to help you spice up your relationship and keep the spontaneity alive for years to come.
Rekindle your romance with your favorite guy with these unique Valentine gifts for boyfriend. I'm sure you're eagerly anticipating your next date.
45. Set of Kissing Mugs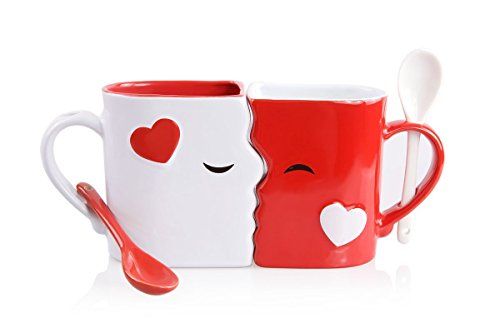 This is one of the most cheesy Valentine's Day gifts for boyfriends you can give to your lover (and yourself! ), and it is actually intended for the two of you to enjoy together. This dish goes well with your favorite cup of tea or coffee.
46. Latex Balloons in the shape of a Heart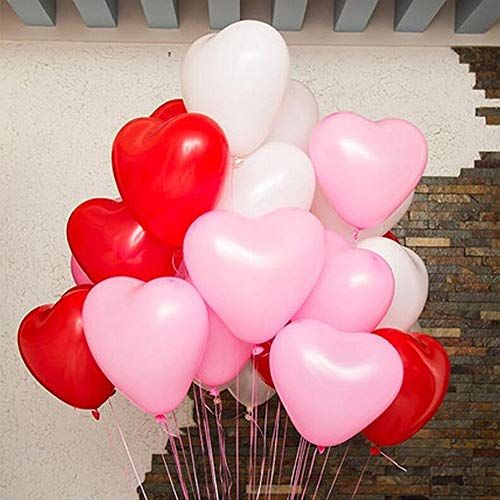 Whether your first Valentine's Day date is your best friend or your boyfriend, these heart-shaped balloons will completely change the atmosphere of any room in which they are placed.
Make a scattering of them around your house for a party you're planning, or use them as a centerpiece for a romantic meal.
47. I Love You to The Moon and Back Coasters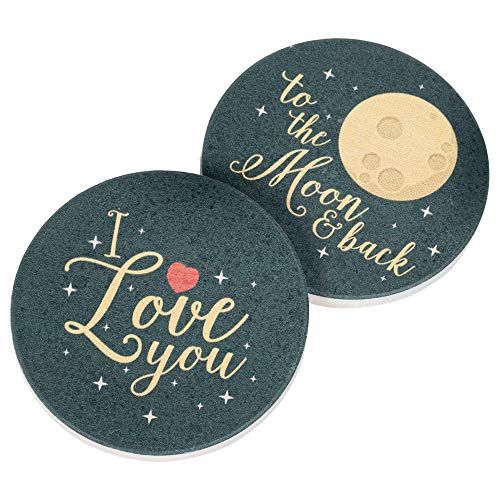 Similar to how you and your partner are more meaningful when you are together, these coasters are even more meaningful when they are together (aw). You'll only use them for rare occasions, such as wine nights.
To give your men on February 14th, this is a wonderful gift for boyfriend on Valentine's day idea. Make use of it when you have a romantic dinner date at home! Having a drink with your significant other ups the ante on romance tenfold!
These best Valentine gifts for boyfriend are likely to make his knees shake. He'll fall in love with you all over again with Ohcanvas's fantastic selection of gifts for boyfriends on valentine's day. He'll look forward to this day for years to come!
Read on for more Valentine's Day gift suggestions for your special someone: 30 Thoughtful Valentine Gift For Dad Ideas In 2022