When it comes to best friend valentine gifts, you might be running out of ideas. In this chocolate-filled holiday, don't forget to tell your bestie how much you love her and have her as an important part of your life. Valentines are not just about chocolate and flowers. Think outside the box this time. Ohcanvas's here to give you a list of the best pieces that can warm her heart. Browse them all and pick the most amazing present for her.
Cute valentines gifts for your best friends
1. Custom Water Bottle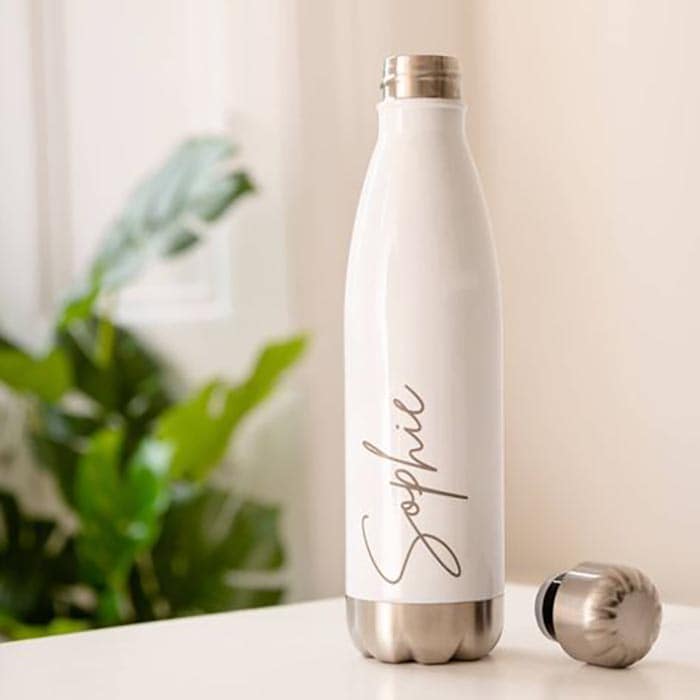 If you have a workout buddy who loves to stay hydrated, consider getting her a personalized water bottle. Opt for her favorite color and her initials inscribed on it. She'll always remember you whenever she uses this lovely bottle.
2. Wool Coasters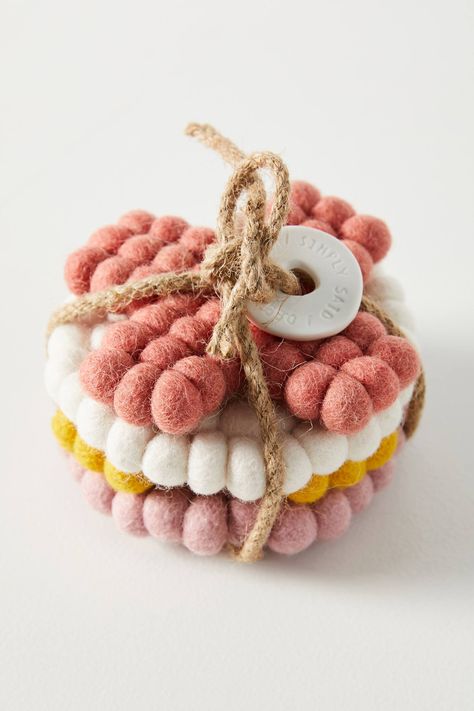 These adorable coasters are an excellent way to express how much you cherish your friendship. They look like a warm embrace that indicates your love and care for her. Don't miss out on these cute valentine gifts for best friend when the holiday comes.
3. Phone Crossbody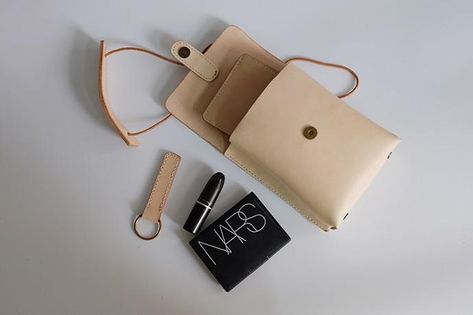 Surprise your bestie on valentine's day with a stunning phone crossbody that she has adored long before. With this fashion statement, she'll appear amazingly stylish the next time she heads to the grocery store or the post office.
4. Leather Luggage Tag
How wonderful it is that you and your friend have funny trips together. This year, make a plan for it by giving her a pretty luggage tag. You can customize it with her name or a warm message to make that present more elevated.
5. Crystal Wine Glasses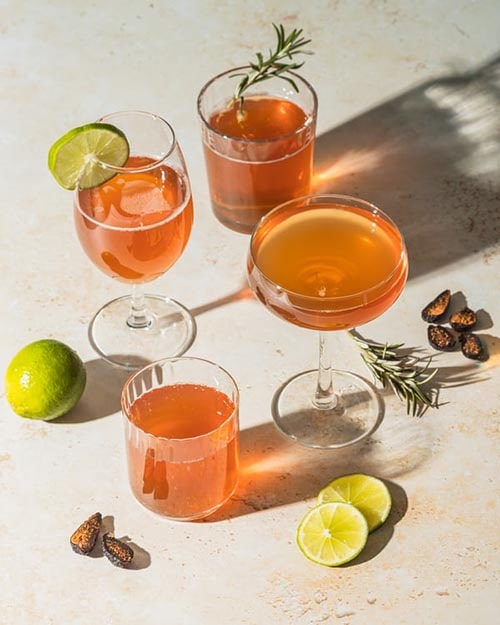 A set of crystal wine glasses can add a classy touch to her collection. She'll enjoy fancy dinner with you or her family with these glasses. They are also cute best friend valentine gifts for a picnic or beach days together.
6. Silk Sleep Mask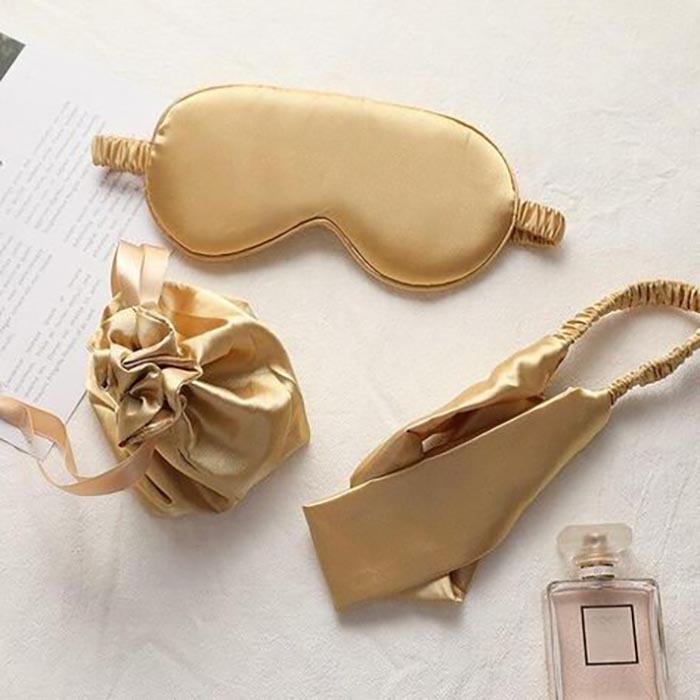 Ensure that your bestie always has a good sleep with this silk mask. You'd better opt for mulberry silk which is less absorbent than other fibers and hence won't eat up her face cream. Elegant hues also play an important part in making her smile and proud.
7. Travel Jewelry Case
If your best friend always has difficulty organizing her things, this case is made for her! The charming organizer helps her remember where all of her jewelry is when she's on the go. It's one of the best friend valentine gifts that she'll treasure for years to come.
8. Phone Charms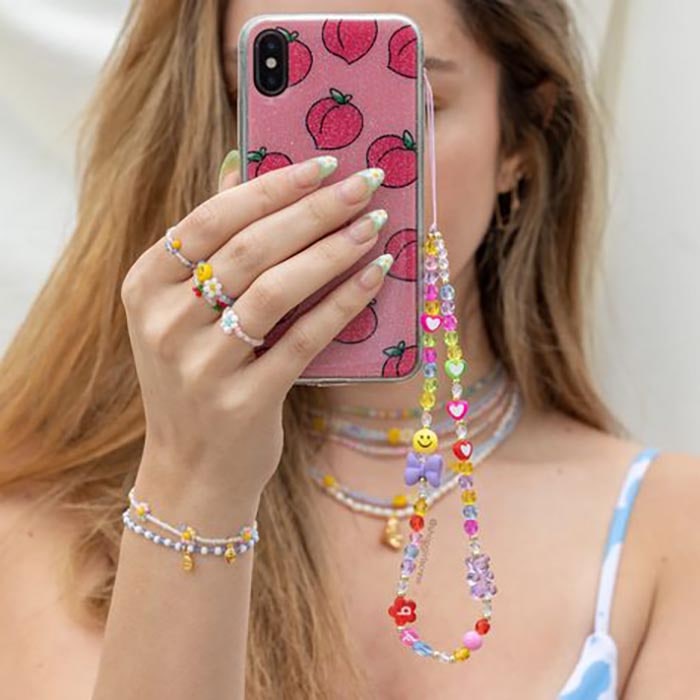 These fashionable phone charms are perfect for your favorite fashionista's cell phone if she enjoys dressing up her phone as much as you do. They can come in a pack of two, so keep one for yourself and another to gift her. They are lovely mutual pieces that both of you can share and cherish for years.
9. AirPods Case With Keychain
If your pal can't live without her AirPods, she'll need a case that will keep them safe from scuffs and dings. These cases vary in colors and design. Hence, you can choose the one with her favorite cartoon character. She'll appreciate it a lot.
10. Hair Waver
Elevate your friend's hairstyle with this hair waver. She can use it when having a date or going out with you. It might be one of the cute valentine gifts for best friend you've given so far.
Unique best friend valentine gifts
11. Faux Leather Bookmarks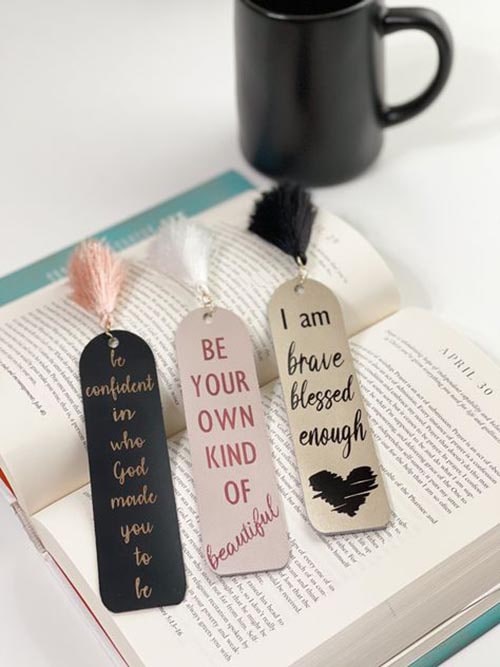 Is your friend a bookworm? If so, these elegant bookmarks are sure to please her at the first look. Customize them with her initials or an inspirational message from you. That's how they become fantastic best friend valentine gifts.
12. Leather Passport Cover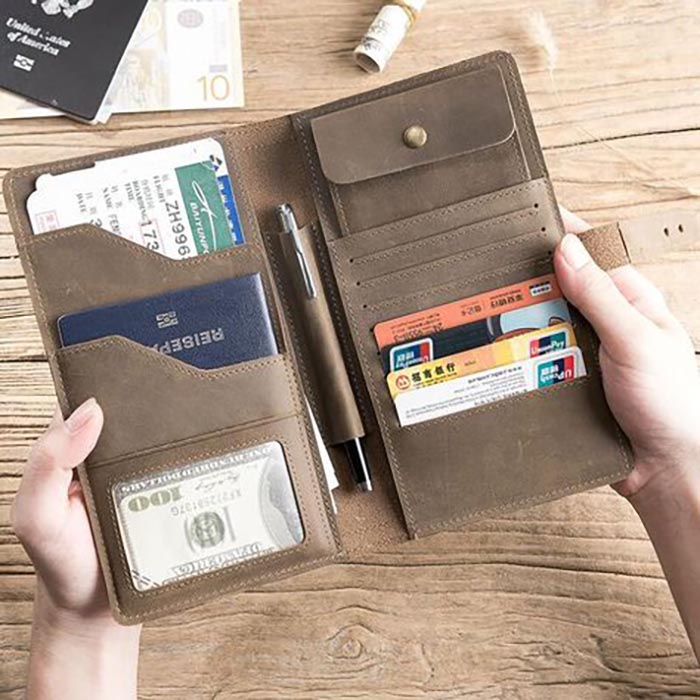 Even if your friend has no plans to travel anytime soon, a stylish passport case tends to give her something special to look forward to when the time comes. The leather passport holder is more than just a waterproof case. It can hold many cards and travel tickets, which prevents the theft of personal information.
13. True Friendship Bangle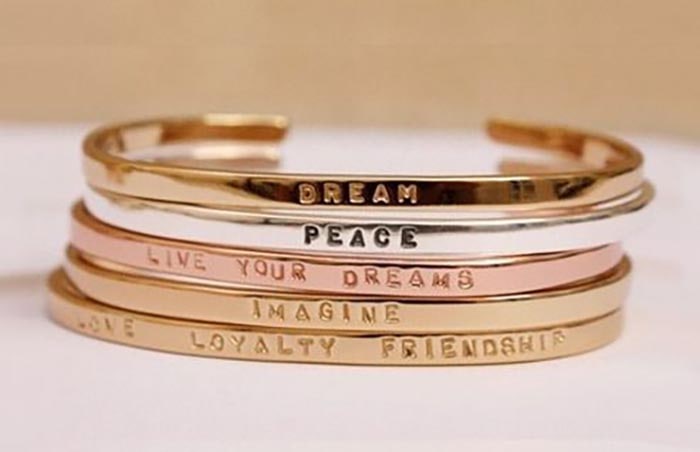 It's a sweet relationship that will last a lifetime. For that precise reason, offer her a bracelet inscribed with the names of both of you or a meaningful friendship quote. She'll love how it represents you when you're far apart.
14. Initial Necklace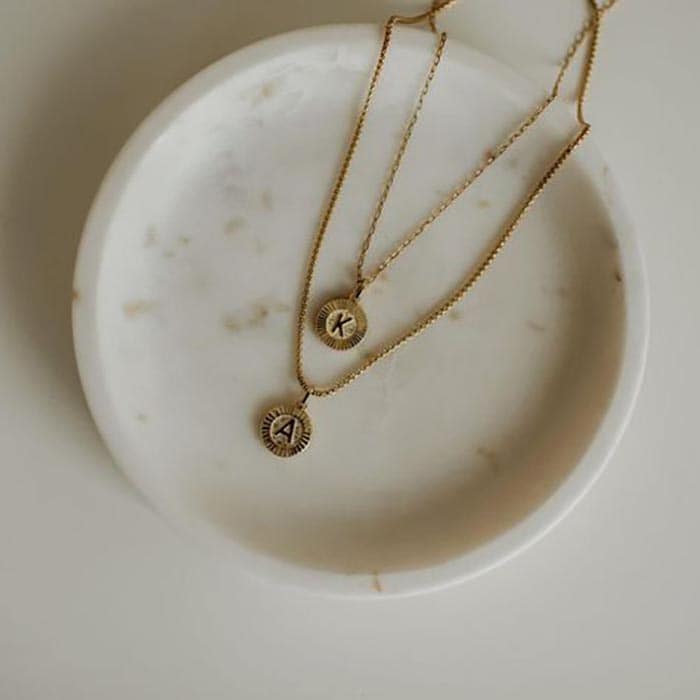 Add a personal touch to her jewelry collection with this initial necklace. Whenever she puts it on, she'll remember how sweet you are to give her this excellent present.
15. Best Friend Custom Pillow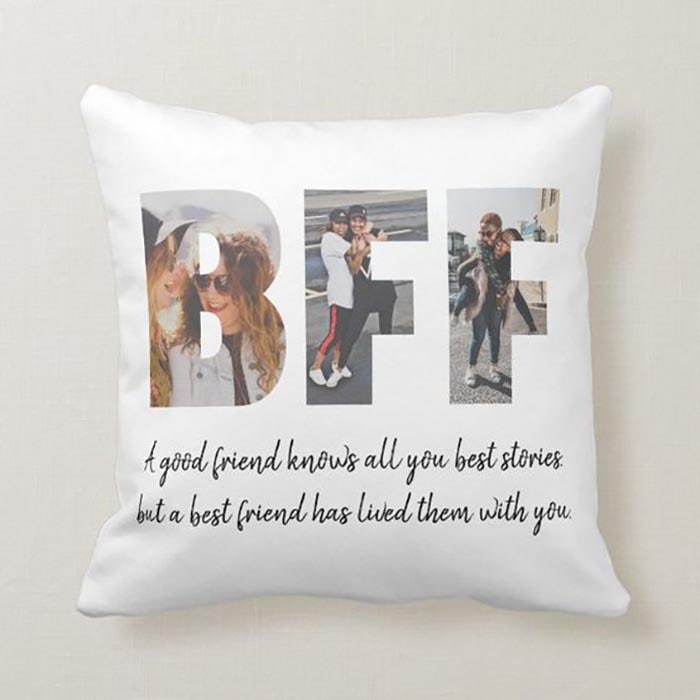 This Valentine's Day present is one-of-a-kind, thanks to its many customization options. Your name, favorite photos, or heartfelt messages can be inscribed on this throw pillow. She'll never get anything like it, and she'll never have a buddy like you.
16. Custom Canvas Print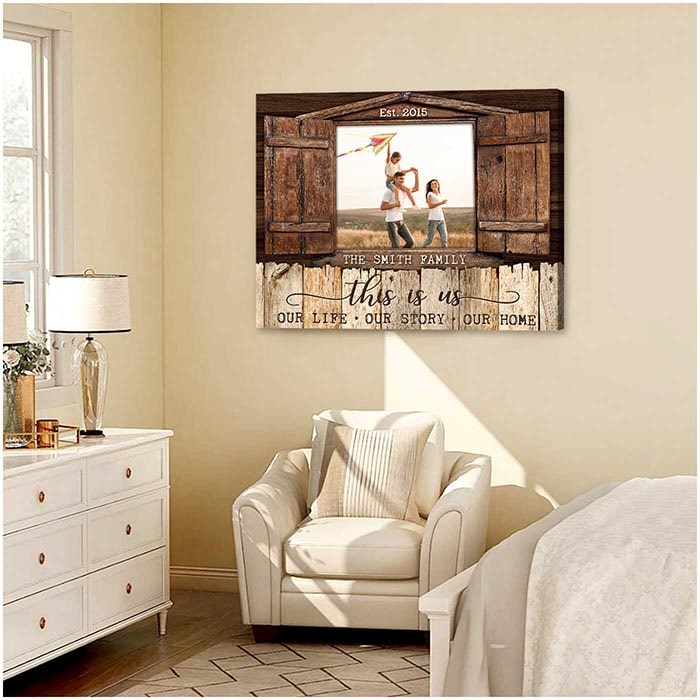 You made a commitment to your sweet pal a long time ago that you'd be there for each other no matter what. The canvas print features your initial names, photos, and the date of your friendship anniversary can prove that. If you're looking for gorgeous best friend valentine gifts, don't miss out on this decorative piece.
17. Makeup Vanity Mirror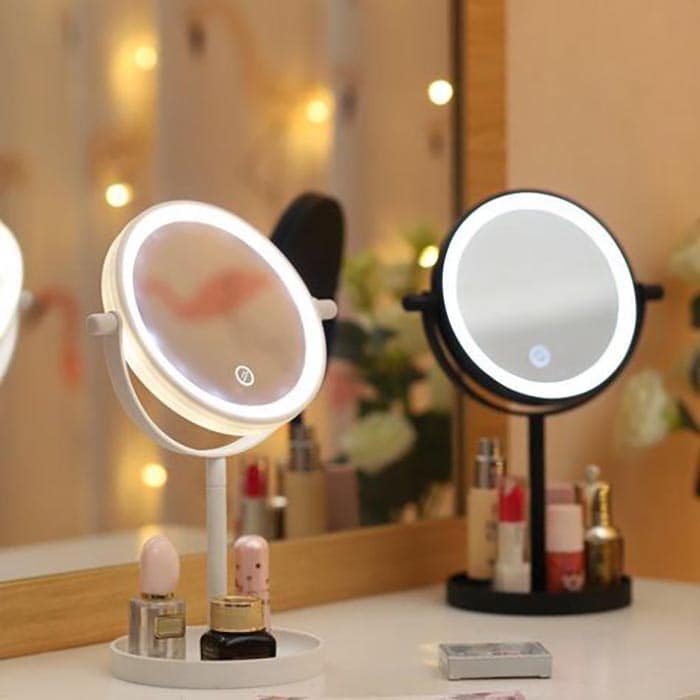 Being perfectly prepared for the day is an act of self-love. This light-up mirror will encourage her to put her best appearance forward every day as a part of her daily routine. It's also an excellent piece that adds a vintage touch to her makeup table.
18. Letter Knot Bracelet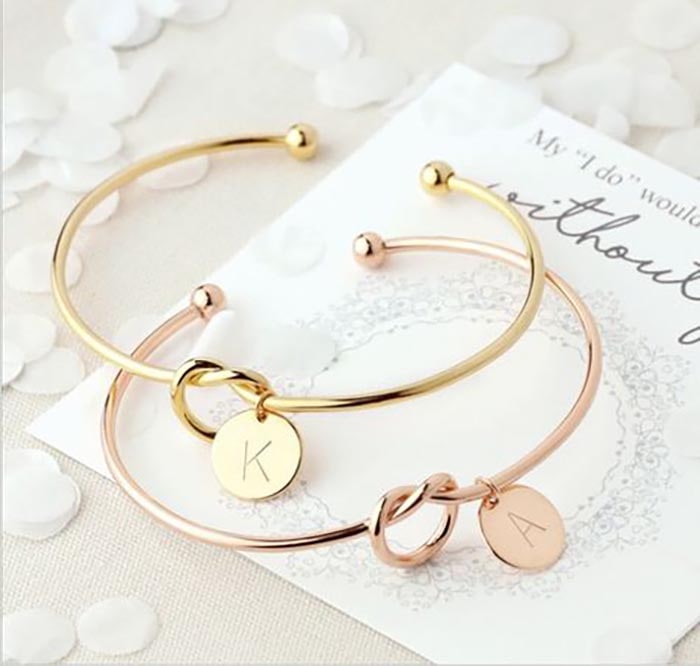 The bracelet's simple form allows it to be worn alone or as part of a stack of other bracelets. You can opt for gold, silver, or rose gold to make the best appearance. Personalize it with her initial on one side and yours on the other to turn it into a meaningful keepsake that lasts forever.
19. Skin Rollers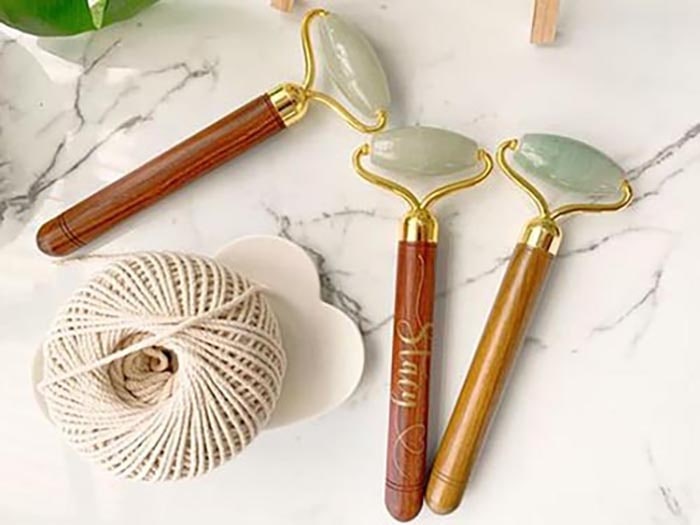 They have been loved for centuries since they are the key to smooth, firm skin and are essential for anti-aging. The combination of these products will stimulate her skin, increase her blood flow, and aid lymphatic drainage. These effective best friend valentine gifts won't go unnoticed.
20. Custom Morse Code Bracelet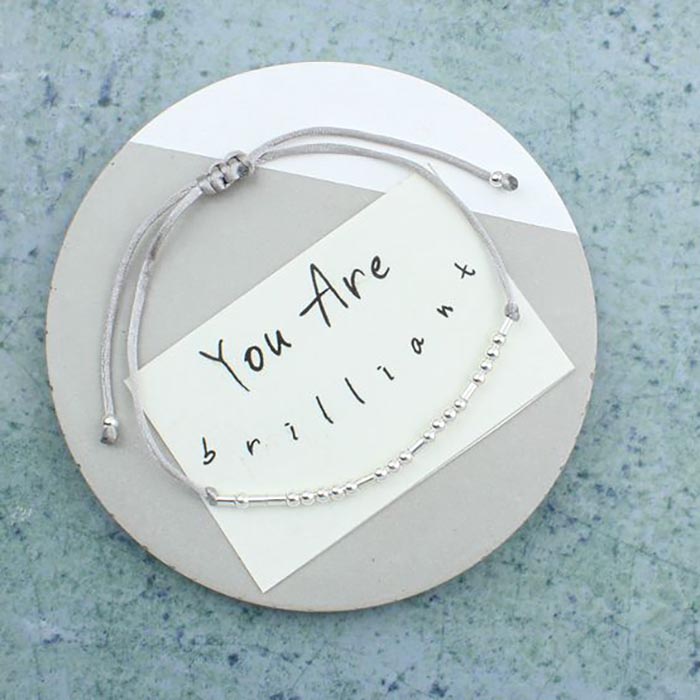 How amazing it is that you give her a bracelet with a secret meaning that just both of you know. She'll be proud so much to revise all the old memories, using codes to talk about her crush or plan.
21. Self Care Subscription Box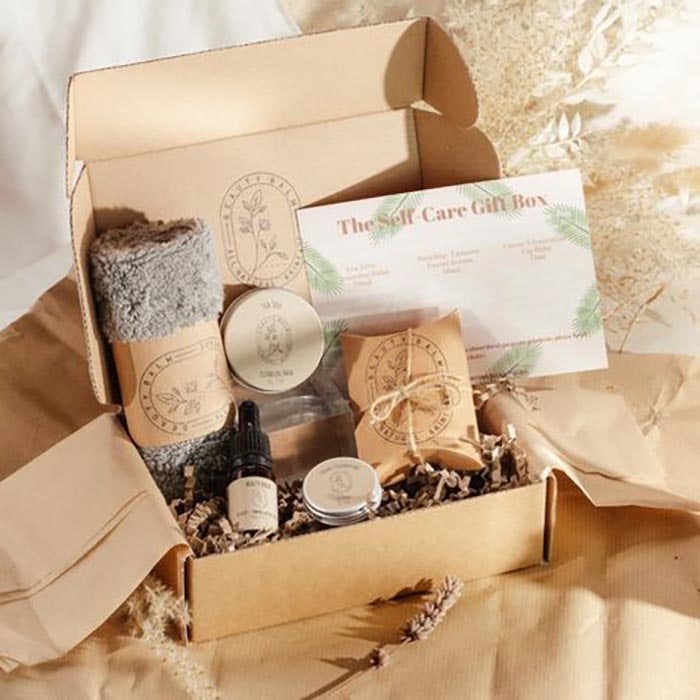 This lovely present serves as a timely reminder for her to practice self-compassion. Add other beauty, skincare, and mindfulness products to the box to ensure she takes care of both her body and spirit. They'll be treasured as the cutest best friend valentine's day gifts this year.
22. Satin Pajama Set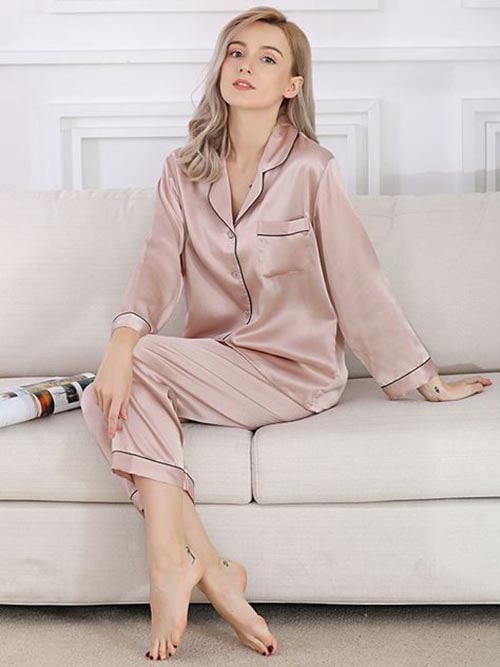 Give your sweet girl the best comfort at home with a luxury silk pajama set. She'll appreciate how thoughtful you are to care about her. If you want to create a mutual moment, have the same pajama with the same color. That makes the bestie couple of the year.
>>> Read more: 35 Best Valentine Gifts For Coworkers That They Will Love
Thoughtful best friend valentine gifts
23. The Cozy Slippers
Keep her feet toasty and comfortable in the cold weather with these faux fur slippers. Opt for her favorite color to add an extra warm touch to her home outfit. When your sweet girl receives these slippers, she knows they are the best friend valentine's day gifts that have all your love and care for her.
24. Homesick Candles
It's the perfect present for a bookworm or a traveler who enjoys candles. When she lights them up, she'll picture you and miss you a lot. They are thoughtful best friend valentine gifts that she hardly receives from anyone else.
25. Sheet Mask Subscription Box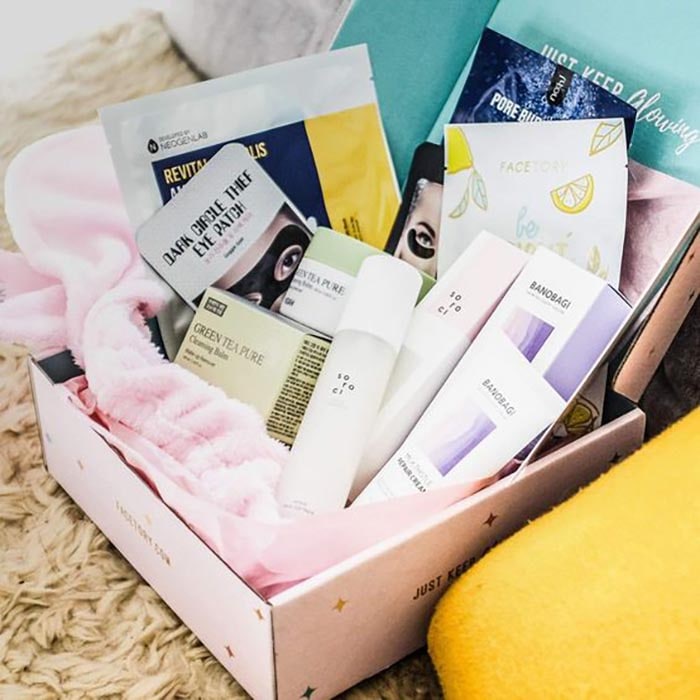 Sign her up for a well-known subscription package and give her fresh, natural sheet masks to stimulate her skin. She'll receive a package containing four to seven masks each month to address her specific skincare concerns. These masks are brilliant valentine gifts for best friend that make her feel loved.
26. Mulberry Silk Pillowcase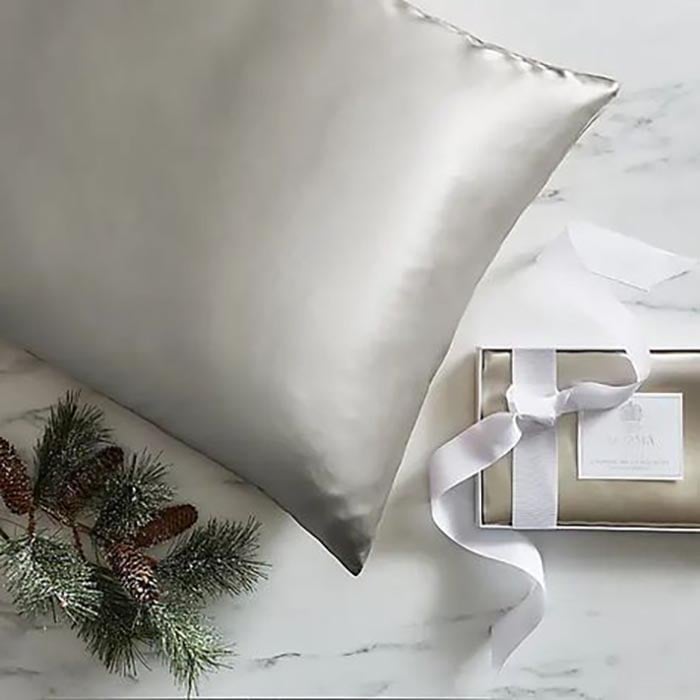 With this silk pillowcase in place of her regular cotton one, she'll be able to enjoy a more comfortable night's sleep anywhere she chooses. It's also an ideal piece when she's on an airplane or going camping.
27. Hot Spices Set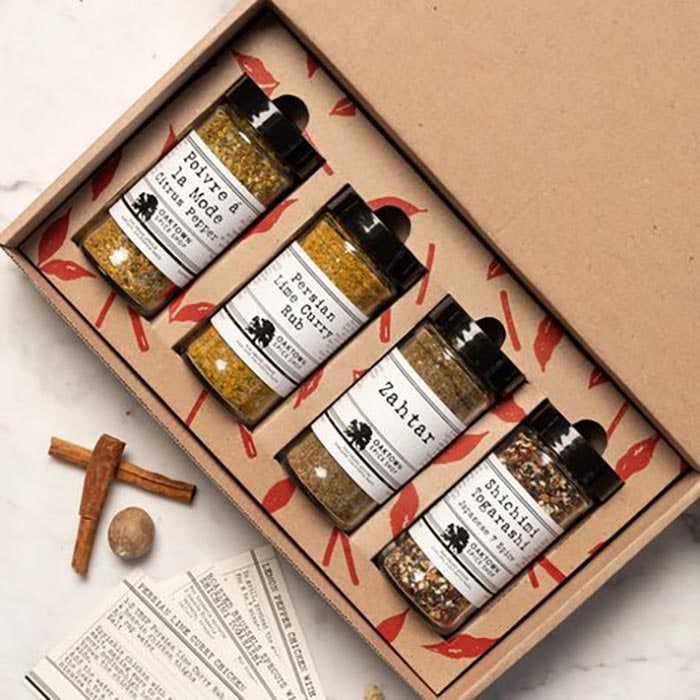 If your bestie is a fan of hot cuisine, she'll fall in love with the spices set. She's gonna try making different dishes, and you might get an invite to have a taste. These spices are excellent valentine gifts for best friend that you can give this year.
28. Aromatherapy Shower Steamers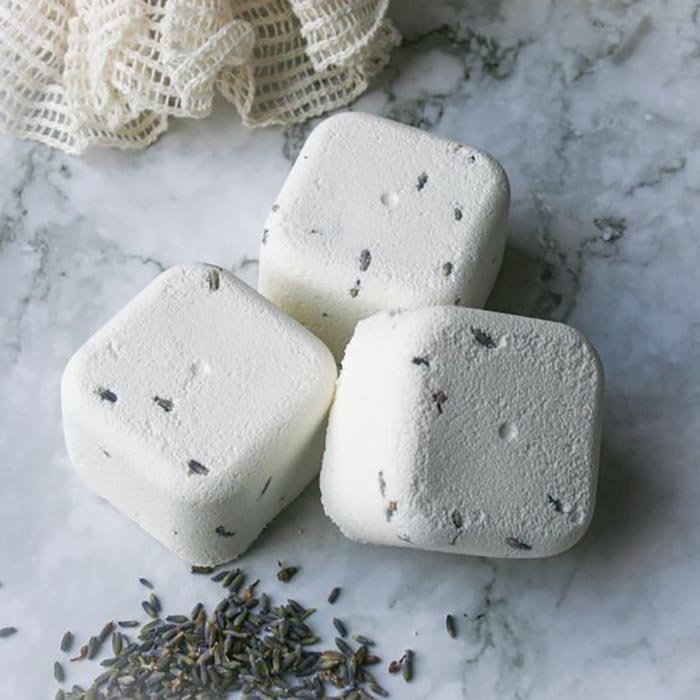 A soothing blend of essential oils, including vanilla, lavender, rose, or peppermint, will fill her shower when she places them in the corner of her bathroom. She'll appreciate your thoughtful gesture a lot to help her relax after long days at work. They are excellent best friend valentine gifts that she'll actually use.
29. Tote Bag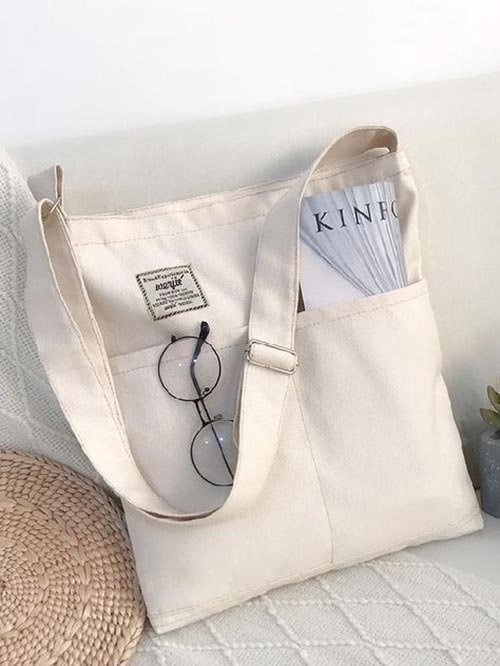 This tote bag will be your girlfriend's new favorite accessory. She can wear it wherever she goes, from the grocery store to picnic. If you want to make it more elevated, opt for a heartfelt message that shows all your love and care to her.
30. MakeUp Eraser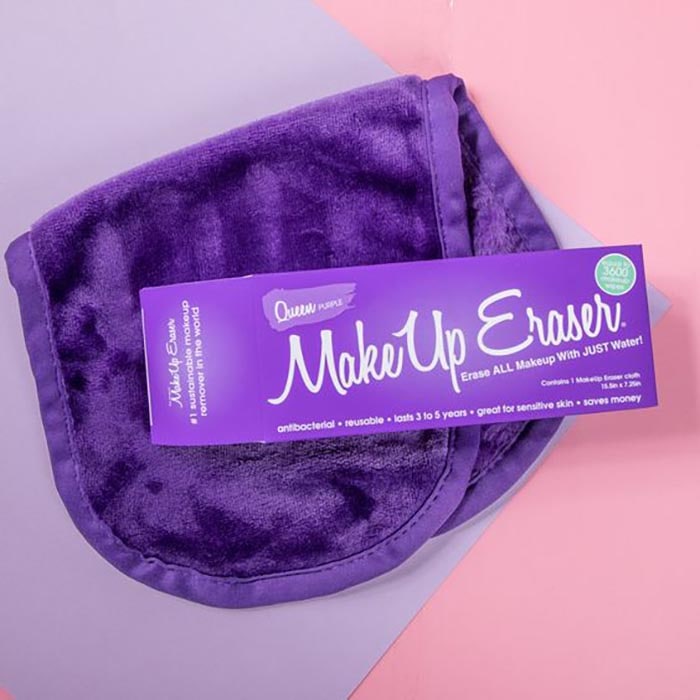 If your best girlfriend has a habit of sleeping in her makeup, this present will be a lifesaver for her and her complexion. She may just keep the towel by her bedside to remove her makeup without having to get up from her pillows since it doesn't require any water.
31. Essential Oil Diffuser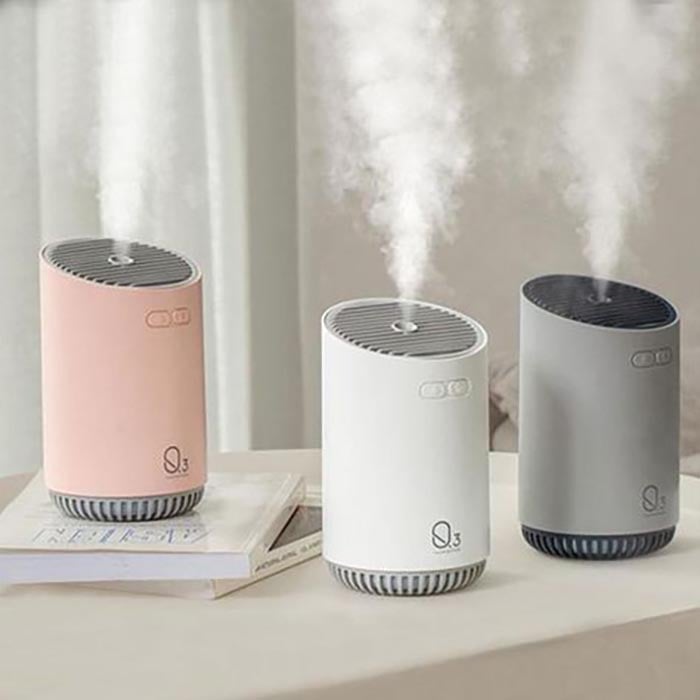 What better way to show your bestie that you care about them than by giving them an essential oil diffuser? To adjust the diffuser's mode or switch it on or off, she only needs to utilize the smart app on the phone. Opt for fresh oil scents to make your valentine gifts for best friend more complete.
32. Tea Set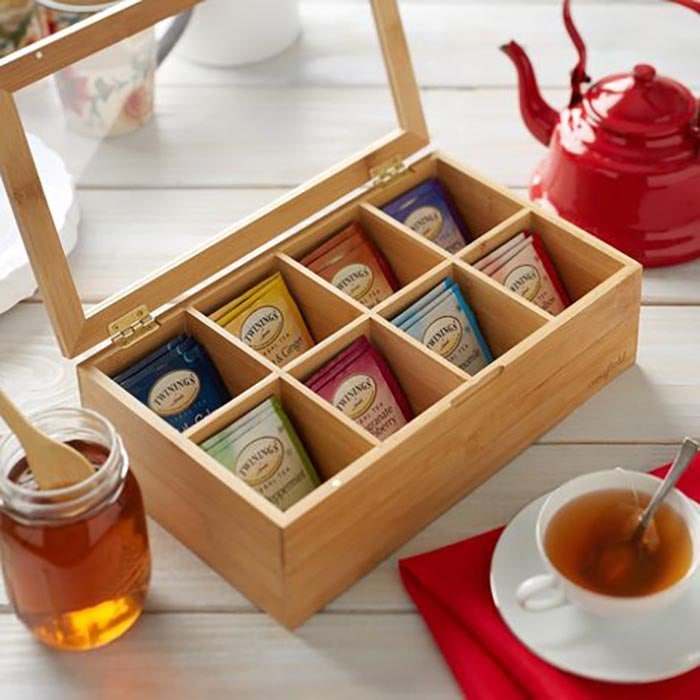 Does your sweet girl love having a hot cup of tea every morning? If so, this tea set will beat other best friend valentine gifts to become an indispensable part of her cupboard. Opt for types of tea that she often drinks, plus some high-end ones to let her have a new taste experience.
33. Custom Tumbler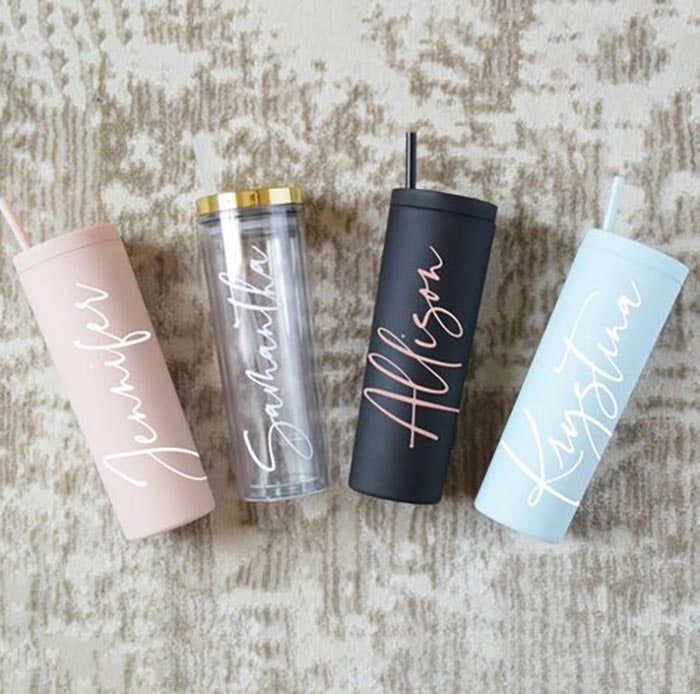 Remind her of you whenever she drinks water with this custom tumbler. Personalize it with her name or nickname so that it's the only one in the world. If she loves pink or purple, ensure that you opt for that favorite color for her. That's how you make valentine gifts for best friend won't go over the top.
34. Iron Pie Dish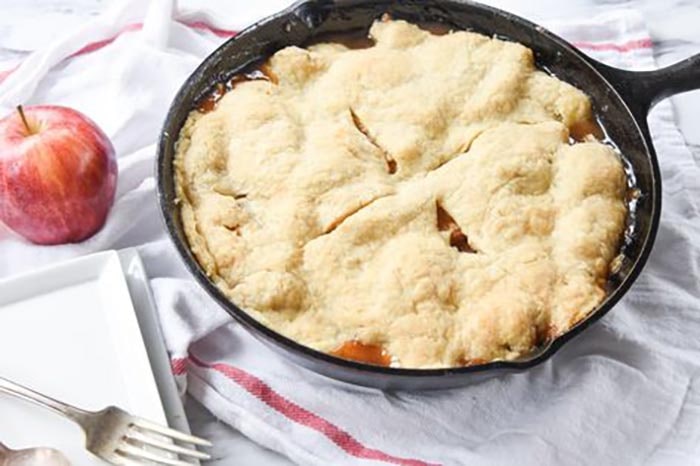 This iron pie dish is the best of the best for a buddy who enjoys cooking (and an excuse for them to bake a pie for you). When you come to visit her, you might have a taste of the most amazing dishes that she cooks using this gift from you.
Further reading:
It's fantastic that you're finding the best friend valentine gifts. That's a touching gesture to show your love to an important person who has gone with you through thick and thin. No matter what gift above from Ohcanvas's list that you pick, it's the most wonderful gift she might receive on this holiday. Don't forget to insert a warm message along with your gift. She'll burst into tears when opening and reading heartfelt words from you.