It can be challenging to locate Valentine gift for dad because this holiday is frequently regarded as a romantic anniversary. Valentine's Day is just as lovely a day as any other. You can also make February 14 special for your and your father's affection. Come to Ohcanvas you will have 30 unique gift ideas for dads all over the world that prioritize their families!
Practical Valentine Gift For Dad
1. DadWare's Original Bondaroo T-Shirt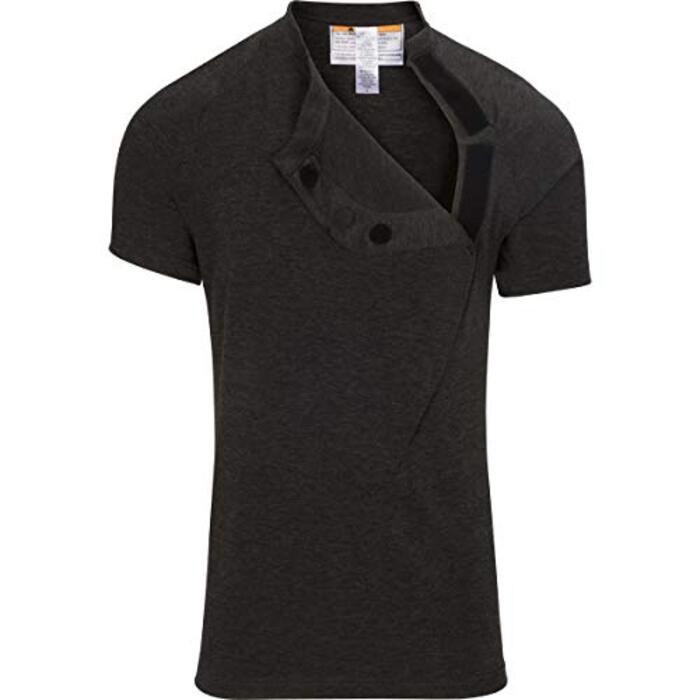 Definitely a tad on the cutesy side of things. We understand what you're talking about! The fact is, though, that it serves an important function. Because of the wonderful skin-to-skin contact that this shirt provides, it was designed by a father who has a baby daughter. It makes this T-shirt become a cute Valentine's day gift for new dad.
2. Atech's 10-in-1 Multifunction Tool Keychain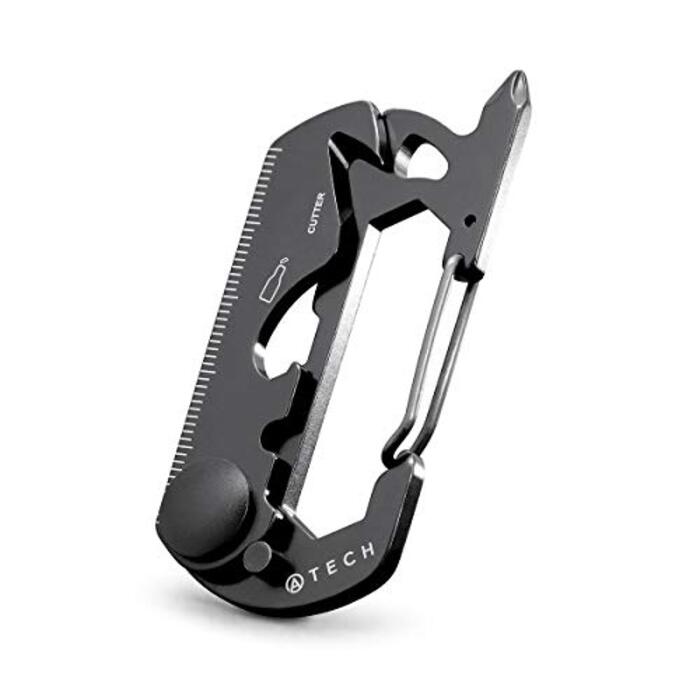 Whatever life throws at him, he is prepared to face it. Keychain, box cutter, Philips screwdriver, flathead driver, hex wrench, wire cutter, ruler, bottle opener, and bicycle tool are all included in this multi-function keychain. A Valentine gift for dad that he can use everywhere.
3. Bellroy's Tech Kit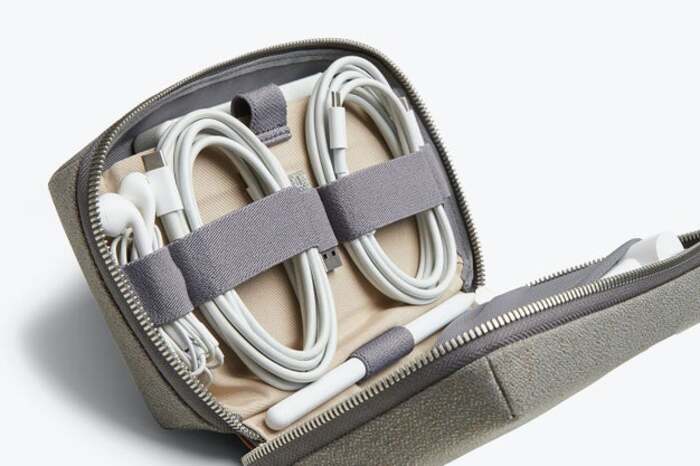 Once again, the upmarket Australian brand delivers. This package is ideal, as tangled wires and low battery charges are infuriating at the best of times. It zips flat for simple access and features a large magnetic slip pocket to carry a power bank, mesh pockets for small items, and a floating wall with an elastic cable organizer. With these Valentine's gifts for dad from daughter, he will have everything he requires at his fingertips.
4. Saltverk Icelandic Flavor Salt Gift Set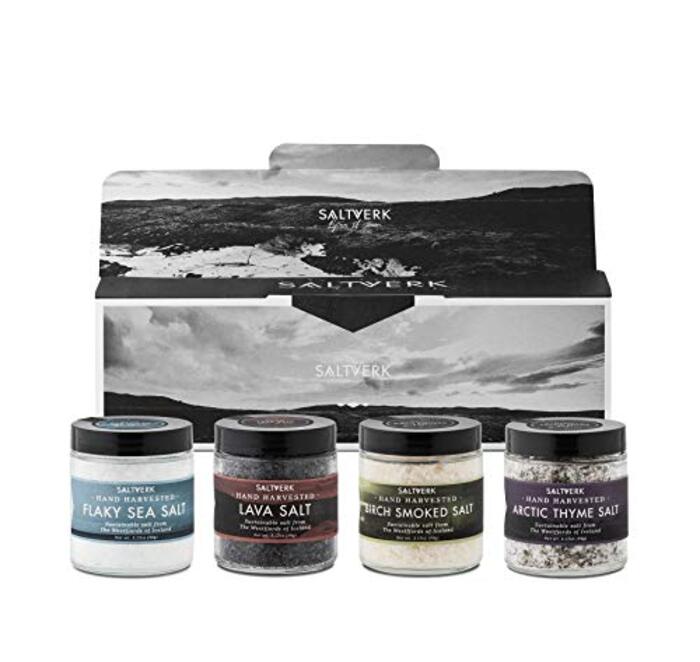 After having a child, dining out becomes a thing of the past. However, dishes prepared at home can be just as delightful, as this sustainably sourced Icelandic salt has been a kitchen staple since 2011. Furthermore, this collection contains flaky sea salt, Arctic thyme salt, birch-smoked salt, and lava salt. In other words, with this Valentine gift for dad, he needs only infused meats, salads, and beverages with taste.
5. Leatherman Wingman Multitool
Preparedness is key for dads. Additionally, this multitool should be included in every man's EDC: A knife, pliers, a screwdriver, a wire cutter, a wire remover, scissors, a package opener, a bottle, and can openers, as well as a file and a ruler.
6. Withings Steel HR Hybrid Smartwatch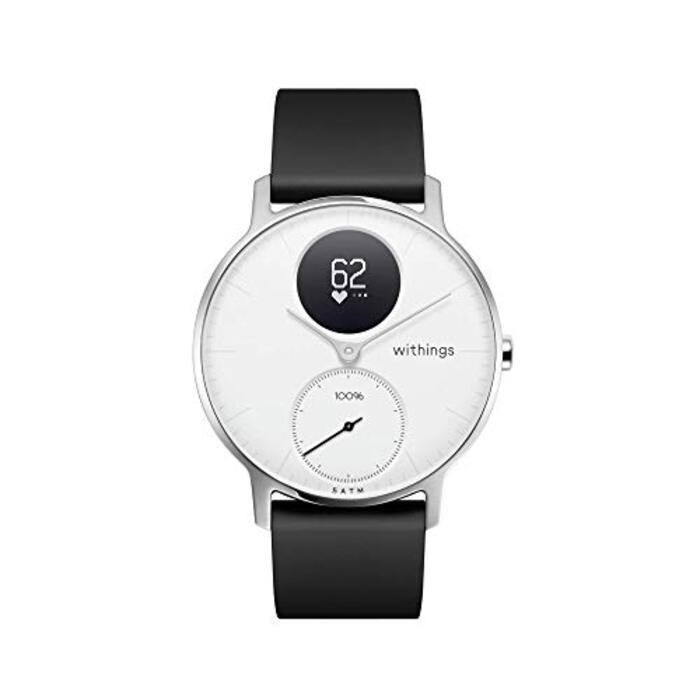 Do you recall Nokia Health? It has rebranded as Withings, but the quality has not been compromised. This wristwatch features continuous heart rate monitoring and detailed reporting, daily and nighttime HR tracking, battery life of up to 25 days, and 24/7 workout, sleep, and activity tracking. It's an excellent Valentine's day gift for a new dad that provides him with all the information he requires without being obtrusive.
Decorative Valentine's Gifts For Dad From Daughter
7. By Hatch, reinstall the sound machine and alarm clock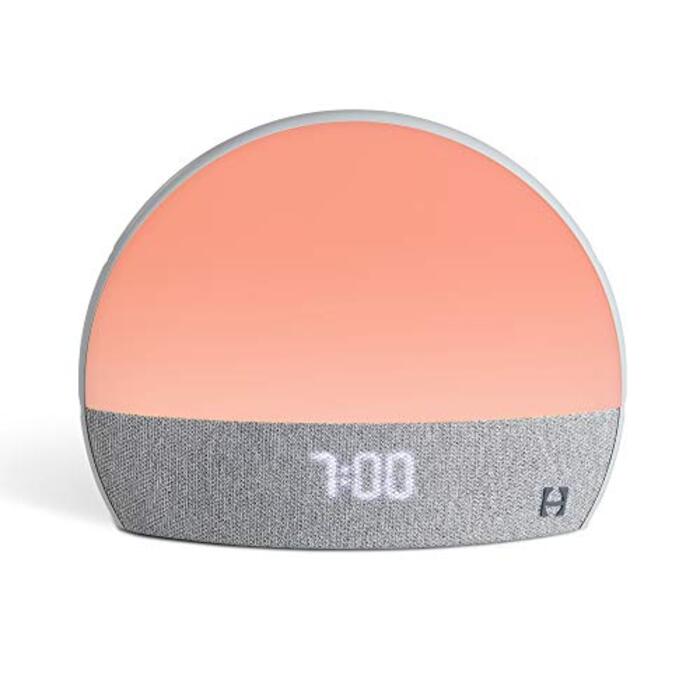 Adult sleep is the focus of the newest addition to the Hatch family of medicines. He can construct a customized sleep regimen for himself, and if he does not awaken to the sound of his child crying, he can gradually open his eyes while listening to calming noises. This lamp transforms into a calm reading lamp when he goes to bed. He can use this valentine gift for dad to regulate it.
8. Photo Canvas with Customization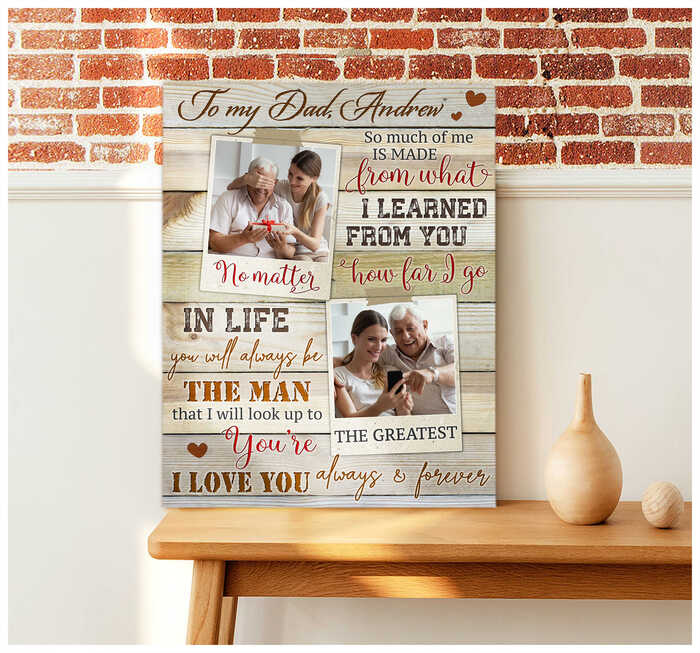 Is your man, for the first time, going to be Valentine's father this year? Why don't you make the occasion one remember? Surprise him with this lovely photo canvas present that expresses your and your children's affection for him. Let him know how much you value his significant position as the father of your child! This canvas was born as a valentine's day gift for him.
9. Decorative Throw Pillow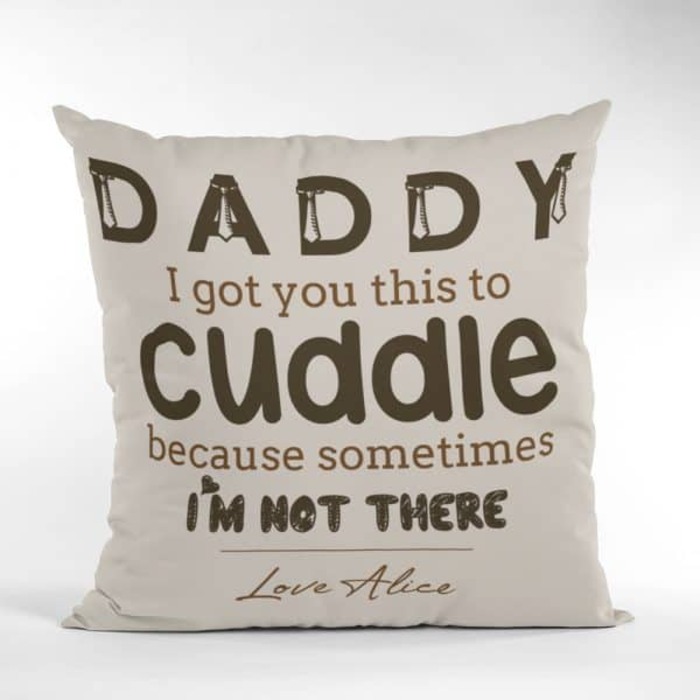 Perhaps you should surprise him with this wonderfully personalized throw pillow? All you have to do is personalize this wonderful Valentine gift for dad. For him, it will be the most memorable Valentine's Day ever.
10. DAD Personalized Desktop Plaque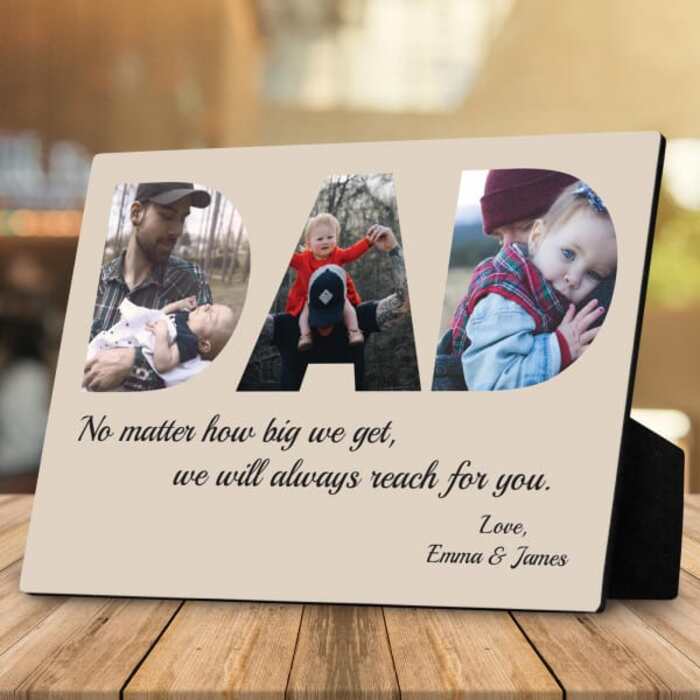 Choose three great photographs from a memorable day you and your husband had with your children. Placing them all together on a plaque will make for a sweet gift for Daddy. Even though the years have passed, their friendship will last for the rest of their life!
11. Dad Sign with a Personal Touch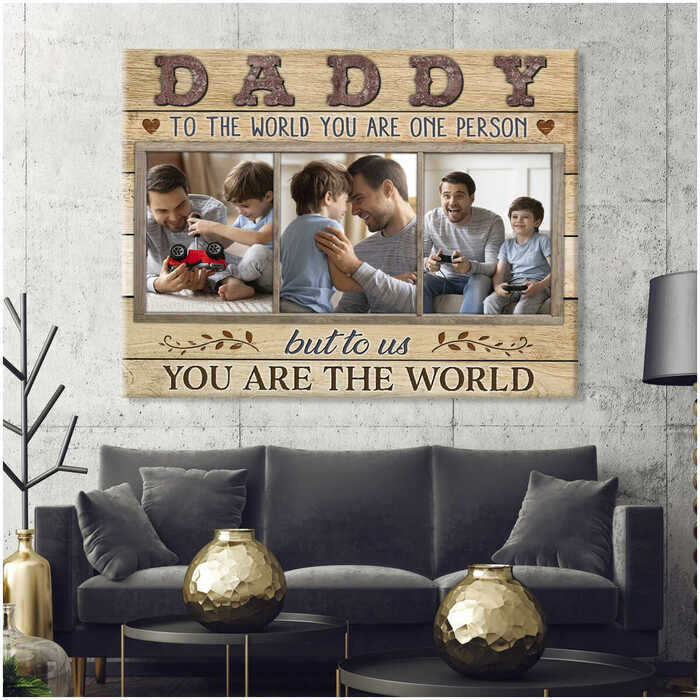 This year, give papa the impression that he's the ruler of the world. The finest Valentine's day gift for new dad will be a sign that screams "I love you." He's gone above and beyond to look after everyone. It's time to offer something back!
12. Gift with a Personalized Farmhouse Canvas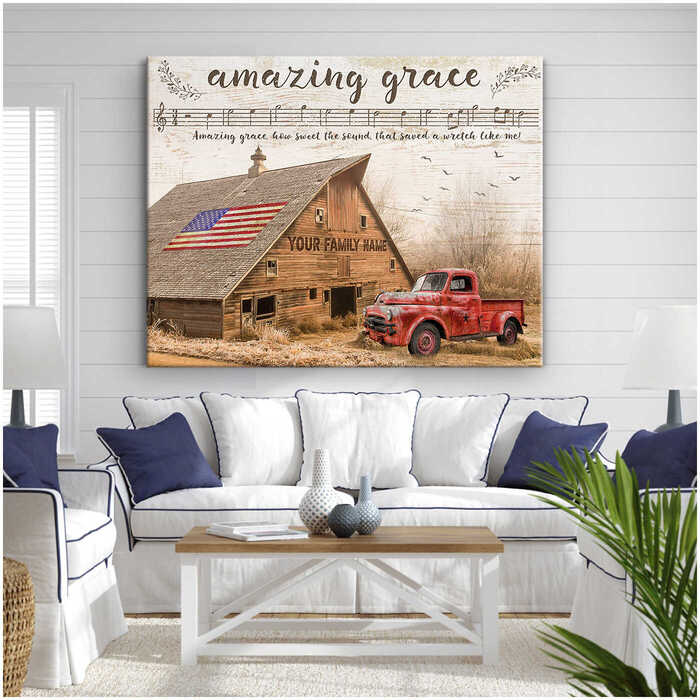 Being away from one's family might be challenging, but this Valentine's gifts for best dad from daughter can keep hearts close at all times. Complete your home with hanging artwork that serves as a constant reminder to everyone that we all live in the same huge place!
13. Mug with a Photo Collage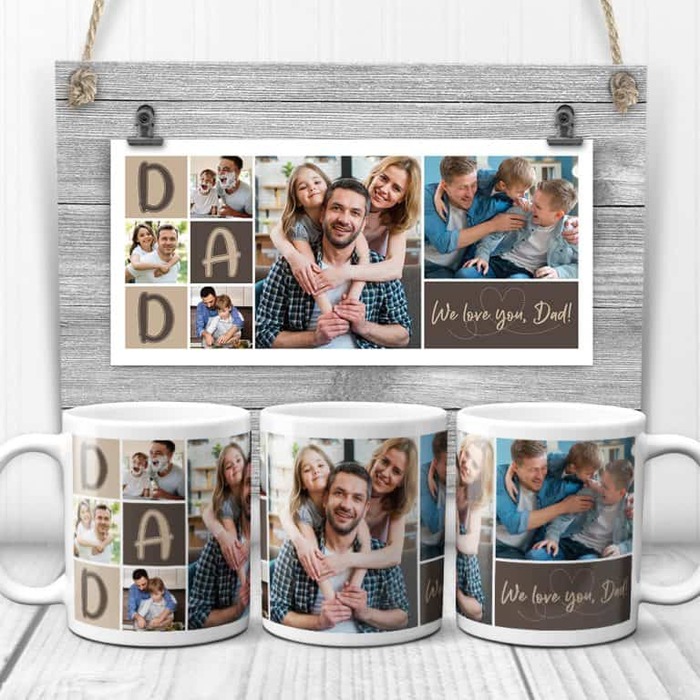 Have you been looking for the perfect Valentine gift for dad but haven't been able to discover something truly special? Take the easiest way out and just go with the flow? Make a customized photo collage coffee mug for your boyfriend with this sweet gift. The fact that you thought of him on the 14th of February will make him incredibly happy.
Healthy Caring Valentine Gift For Dad
Sporting Gifts
14. TB12 Sports' At-Home Looped Band Kit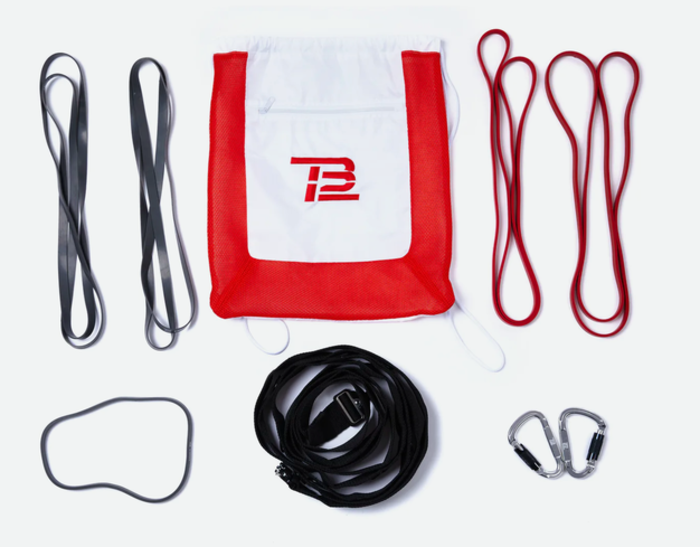 Perhaps one day it will be safe to return to the gym, and your dad will have time to do so. That is not going to happen at the moment. Therefore, bring the gym to him with this top-of-the-line resistance band set. This valentine's day gift for new dad, co-created by Tom Brady, has everything he needs to improve his strength and conditioning.
15, Fitbit Flex Wireless Wristband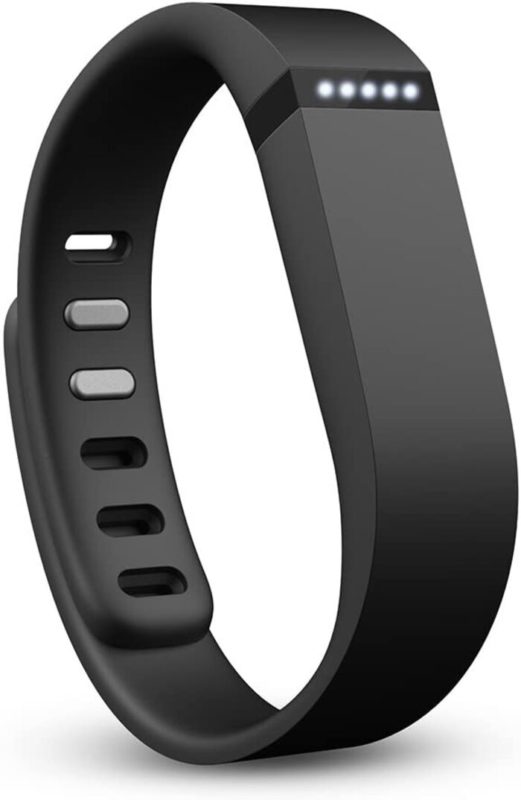 Is your significant other a health and fitness buff? Or, more precisely, have you been unsuccessful in convincing him to take better care of himself? Consider a different strategy and purchase him this smart bracelet. It's one of the most practical gift valentine gift for dad.
16. Swing Analyzer for Golf
What is it that you constantly tell the children? Isn't practice what makes perfect? True—but having a computerized instrument that can identify where you're going wrong and assist you in correcting it also helps. This year, assist Dad in perfecting his swing with this valentine's day gift for new dad that attaches to his golf glove and records and analyzes his swing in three dimensions. He can then use his phone or another device to view his swing in action from any angle.
17. Run Spin Ultra Textile Trainers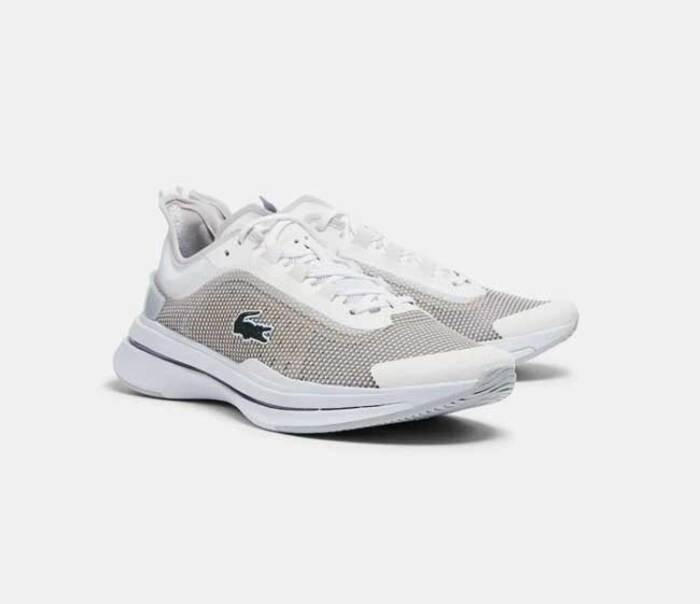 This Valentine gift for dad is a type of running shoe that is made of textile. The Run Spin Ultra trainers are comprised of a woven TPU mesh upper, which provides the optimal breathability that runners seek. They are suitable for both beginning joggers and seasoned marathon runners.
18. Array Bicycle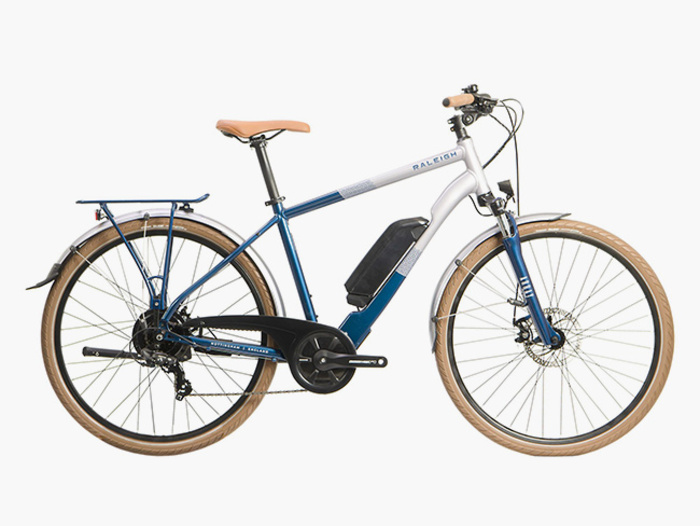 If your father has always wanted an electric bike, give him the gift of The Array from Raleigh. With a whisper-quiet motor and a range of 60 miles on a single charge, the entry-level bike is an excellent choice for first-time riders. It's comfy, dependable, and it also looks fantastic.
Personal Care Gifts
19. Lord Jones CBD Body Lotion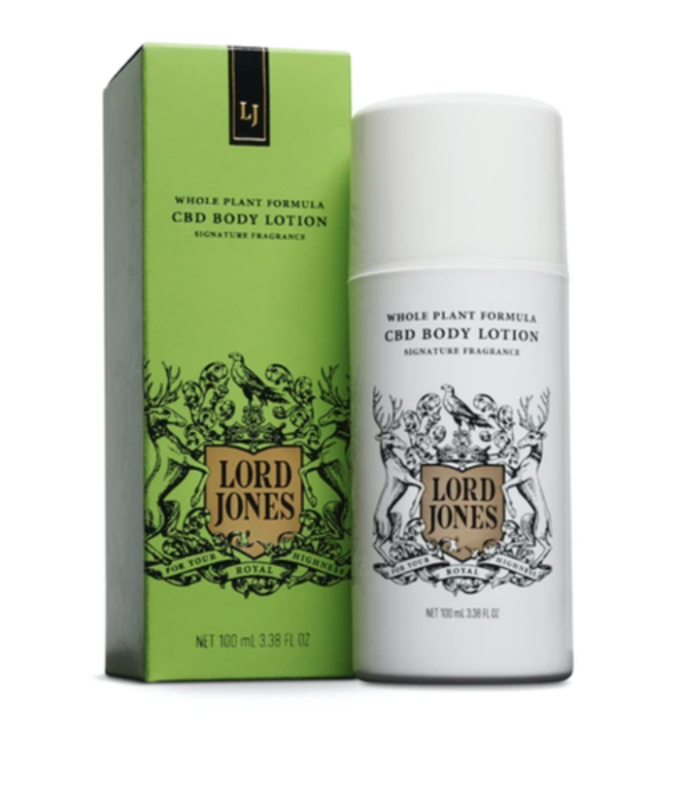 There's no better CBD lotion than Lord Jones's, and it's a lot less expensive as well. Using the luxury CBD brand's cream after a hard day of caring for a newborn is precisely what he needs to relax. This is a great idea Valentine's day gift for new dad.
20. Men's Jack Black's Triple Play Skincare Set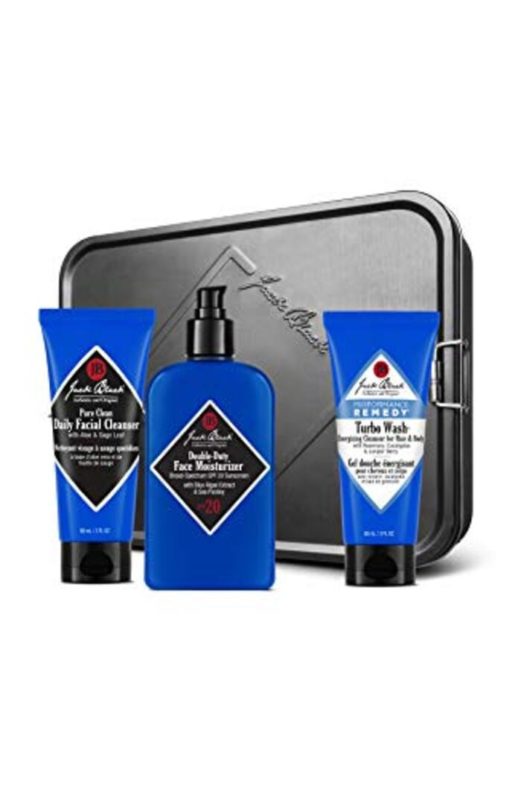 Even his skin could use some TLC. This three-piece kit from one of our favorite men's skincare products contains a face wash, a hair and body wash, and a moisturizer with SPF 20. It couldn't be easier. That's a must, of course. This Valentine gift for dad is presented in a convenient tin.
21. Day-to-Day Kit for Humankind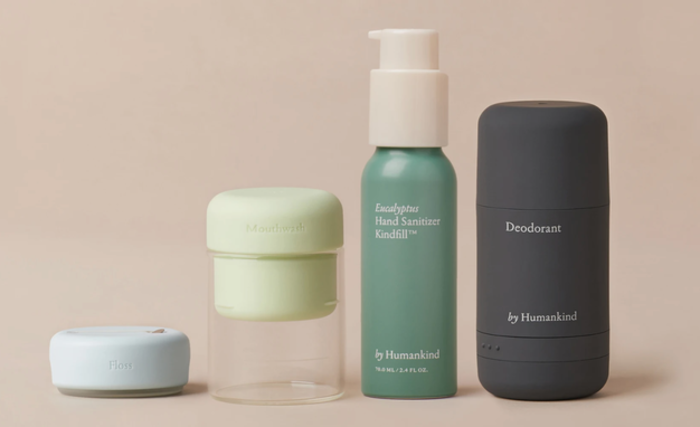 Because of its environmental stewardship and high-quality products, this brand is our favorite. Deodorant, hand sanitizer, mouthwash, and floss are all included in this handy kit. When he runs out, he keeps the containers and buys more, which saves a lot of trash from going to landfills in the long run.
22. Compact First Aid Kit for the Outdoors by VSSL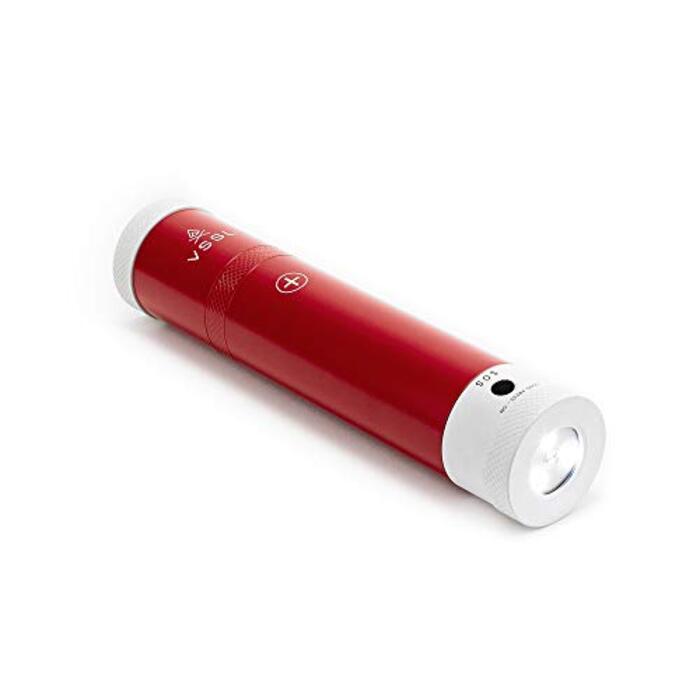 Medical supplies are vital for every dad, because things might go wrong at any time. They were also manufactured to appear seductive by this brand. This valentine gift for dad, which is both watertight and ultra-compact, contains all of his emergency first aid equipment. Additionally, it functions as a flashlight and compass.
23. The Balm for Your Beard.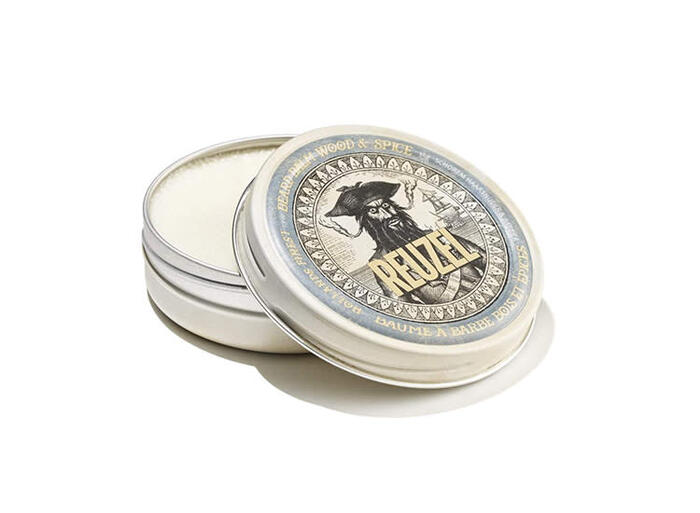 For Valentine's gifts for dad from daughter, artisanal items for his beard are a given. With the help of Reuzel's facial hair balm, he can keep his facial hair in place all day long. His scruff and skin will be moisturized with Argan Oil and Shea Butter, and he'll smell lovely with a woods and spice scent.
24. Massage Pillow for Neck and Back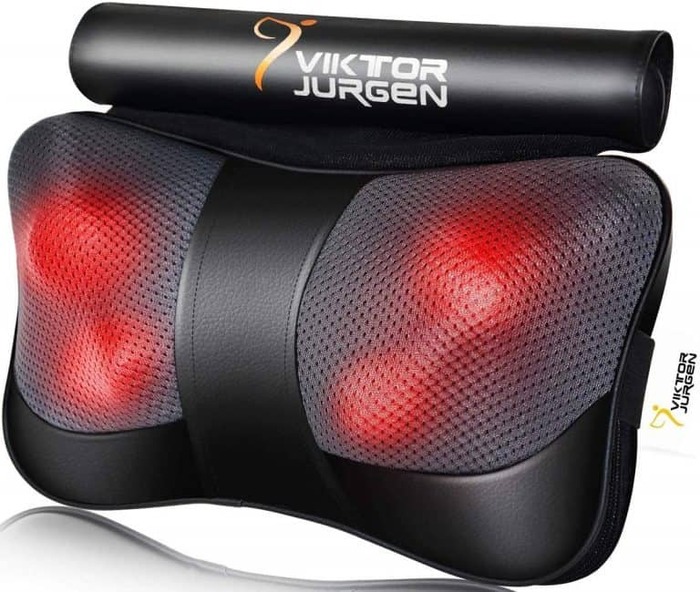 Because of all their sacrifices, children will never be able to fully repay their parents. However, it's always a good idea to give anything a shot every now and then. A neck massage pillow is a thoughtful Valentine's Day gift for your hero man. I love that it can also be used as a present for Mom!
Entertaining Gift For Dad
25. Soundcore Liberty Air 2 Pro True Wireless Earbuds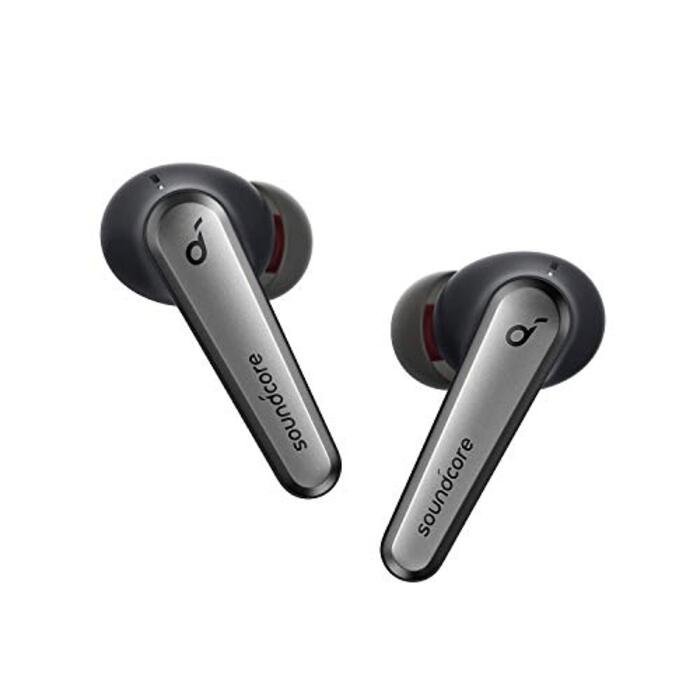 Anker's latest earphones provide an incredible 26 hours of playback on a single charge. Additionally, they have active noise cancellation, which means dad can take calls even while the baby is being loud. Additionally, they include an innovative function called HearID, which analyzes his unique hearing profile and provides a custom sound arrangement just for him. Just a wonderful Valentine gift for dad, right?
26. Marshall Emberton Portable Bluetooth Speaker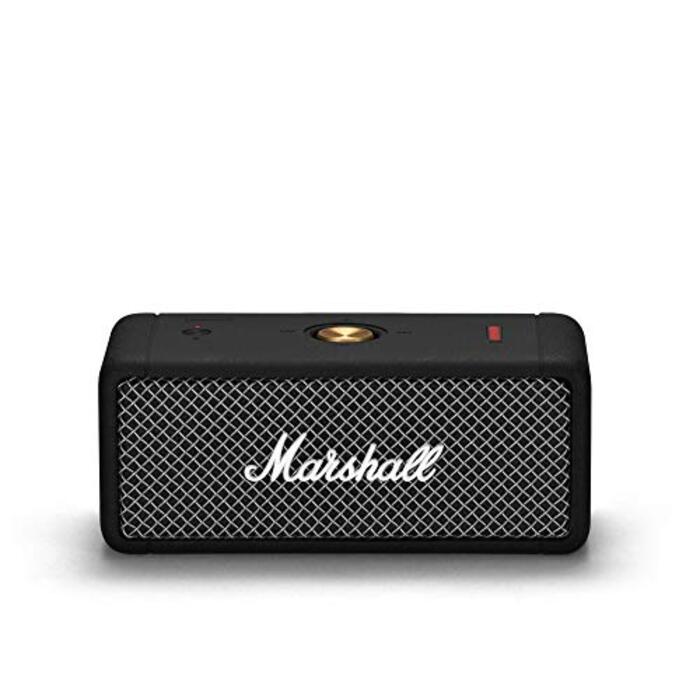 Marshall's newest speaker is not simply a work of art. However, its allure extends beyond the surface. It features a 20-hour battery life. The audio quality is outstanding. Additionally, it is water-resistant. Because accidents do happen, much more so when you're sleep-deprived.
27. Video Projector on Wheels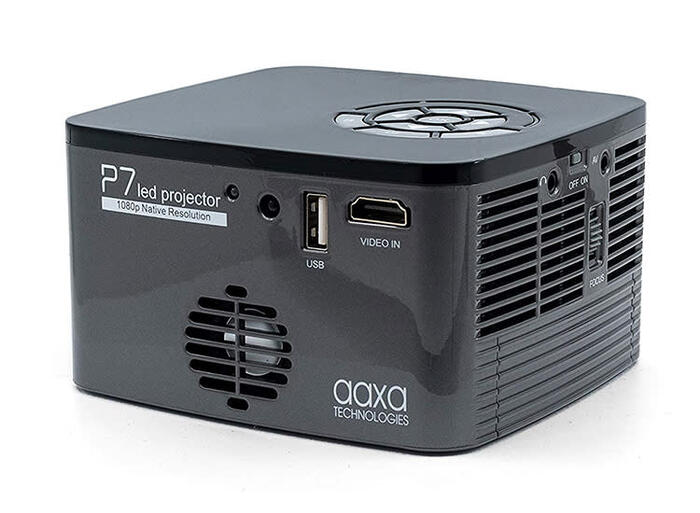 From family photos to football games, the P7 Mini projector allows Dad to view his favorite media in full HD directly from his phone, tablet, or laptop, projecting images, games, and movies right onto any wall or ceiling. The P7 is ultra-portable and powerful, weighing less than two pounds but offering superior image color and clarity with a battery life of up to 90 minutes.
28. Customized Storybook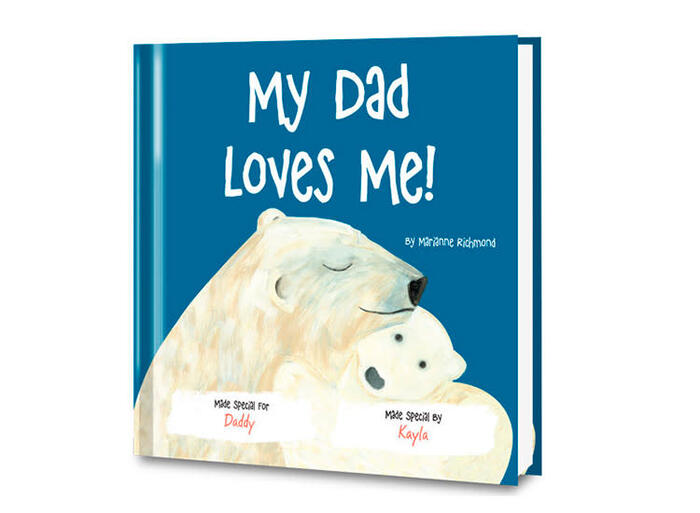 With this personalized book, Dad's storytime routine with the baby will be even sweeter. "My Dad Loves Me" is a wonderful narrative about the numerous ways fathers educate, entertain, and protect their children. Add a personalized dedication page with the names of your partner and child. Make your own story with this custom Valentine gift for dad.
29. Camera in the Polaroid Style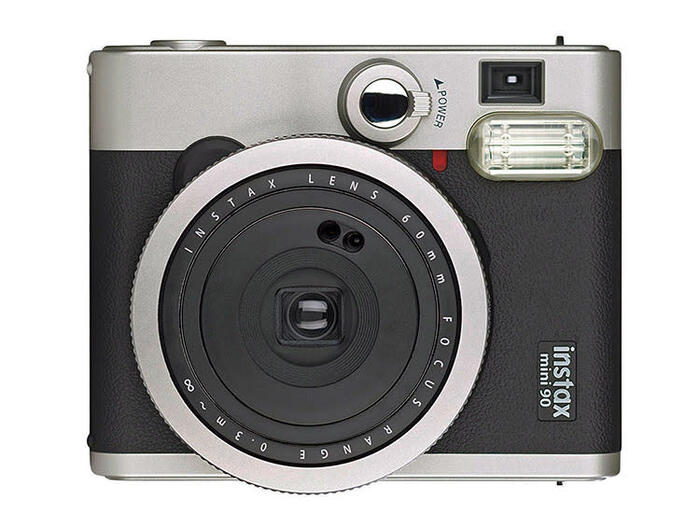 Allow Dad to not miss a single moment. The Instax Mini 90 camera blends the nostalgia of instant-print images with the convenience of modern technology: It intelligently changes the flash and shutter speed in response to the brightness of the surroundings, can capture photographs up to 30 to 60 centimeters away, and even includes a kids mode for photographing children, pets, and other fast-moving things.
30. Dad's Playbook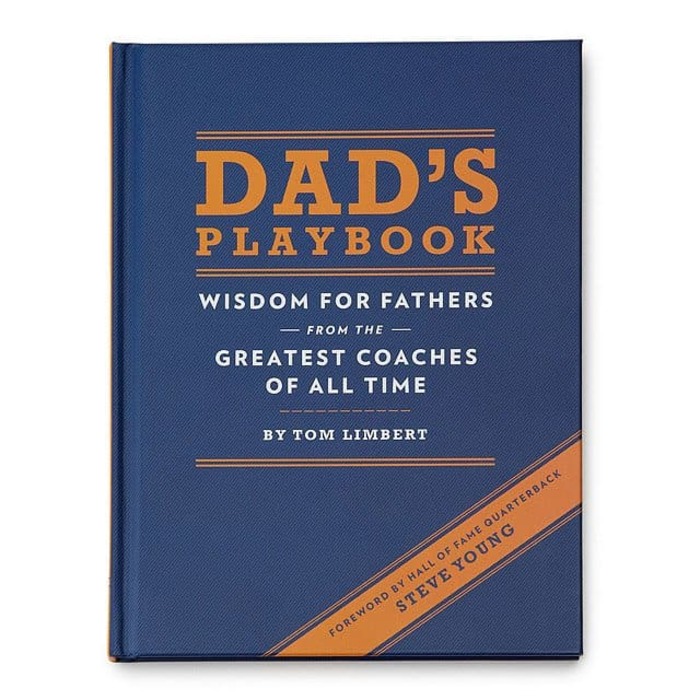 If your husband is a new father, you'll need to arrange a unique Valentine's Day. Give him a sense of appreciation and love by presenting him with this playbook. By reading a page or two each day, he will be motivated to continue working for his new family. Additionally, this playbook can be used as a present from baby to daddy!
Valentine's Day gift ideas can be difficult to come up with. However, we've compiled a list of the best presents for dad on Valentine's Day from around the world. There is no shortage of Valentine's gifts for dad ideas, even if you want to buy a gift for your baby's daddy!
Are you looking for more ideas about Valentine's gifts for your man, so check these posts now: