Picking out gifts for boyfriend mom is a big challenge that most of the girls might face up to. While some women want meaningful and economical personalized birthday presents, others prefer high-quality and luxury holiday gifts. Choosing the right present can be intimidating with so many alternatives to select from. To inspire you with perfect ideas, Oh Canvas has rounded up a list of the greatest gifts that will make her feel proud and loved. Explore everything from beauty items to personalized keepsakes to make her day full of joy and happiness!
Personalized gifts for boyfriend's mom
1. Adorable Throw Pillow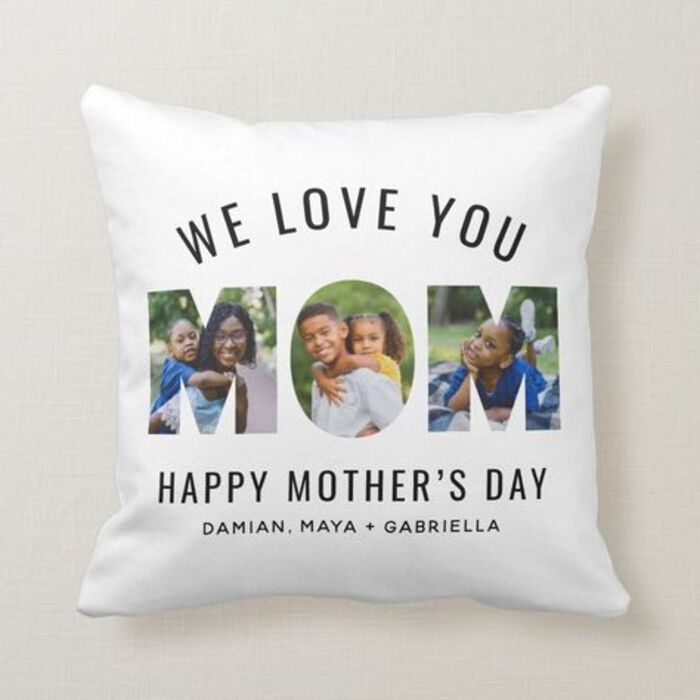 A meaningful present for the mother of your boyfriend is always a safe bet. She may be simply a mom to the rest of the world, but her family sees her as the center of everything. Nobody does anything better than her, including everything from kissing boo-boos to cooking dinner.
2. Necklace For Boyfriend's Mom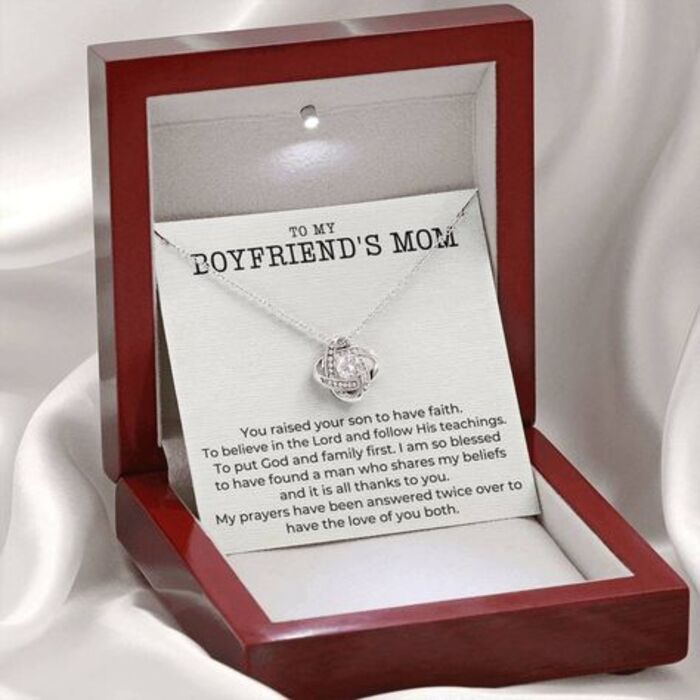 Looking for the best gifts for boyfriend's mom? This personalized necklace will leave the best impression on her. A lot of what your partner does to you is a reflection of his mother. Time has come to let her know you appreciate everything she has done in raising such a beautiful son.
3. Personalized Photo Mug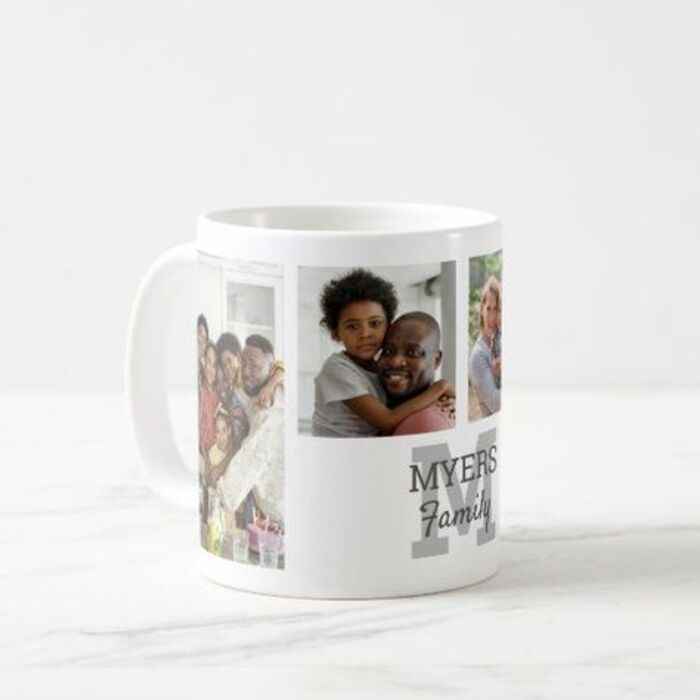 When you're ready to become your boyfriend's mom's favorite future daughter-in-law, give her this mug. It's a wonderful gesture to commemorate her favorite son's engagement or recent marriage. For extra points, serve with her favorite brew.
4. Personalized Apron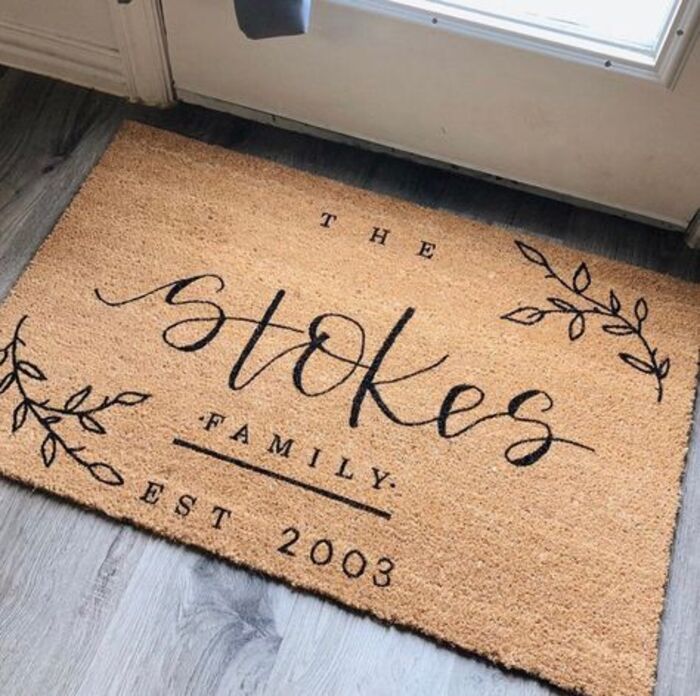 His mother will be impressed with this personalized apron as a birthday gift or Mother's Day present. Having pockets on this apron is a bonus for everyone who cooks. For baking, grilling, or preparing a simple weeknight meal, this piece is ideal.
5. Cheese Knife Set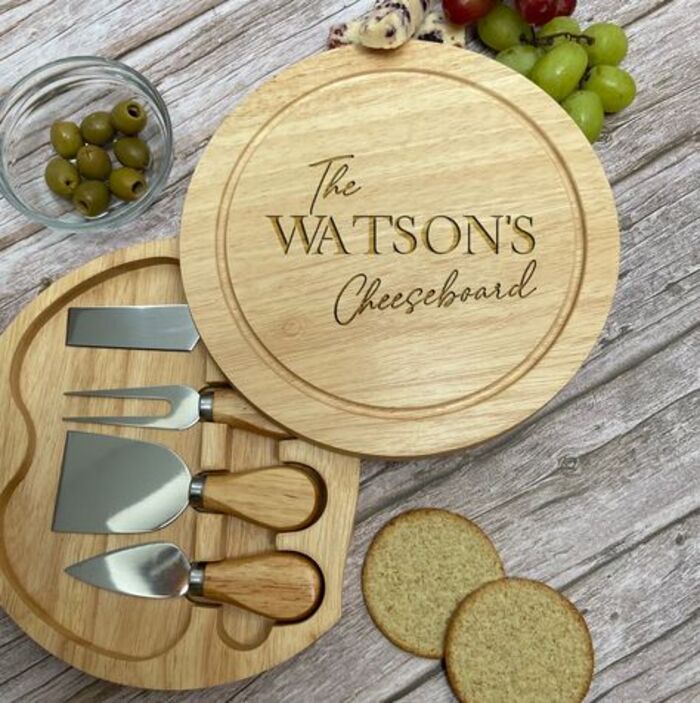 Wondering which personalized gifts for boyfriend's mom to give this year? Present her a nice board and knife set to show off her greatest creations if she can't top her charcuterie plate-making skills. In addition, they'll be more inclined to host a wine and cheese party for you in the future.
6. Photo Canvas Prints
Mom'll burst out into tears seeing her family photo on this rustic canvas print. She'll love displaying it in her living room or kitchen to feel the cozy vibe that it brings to her family.
7. Disk Initial Bracelet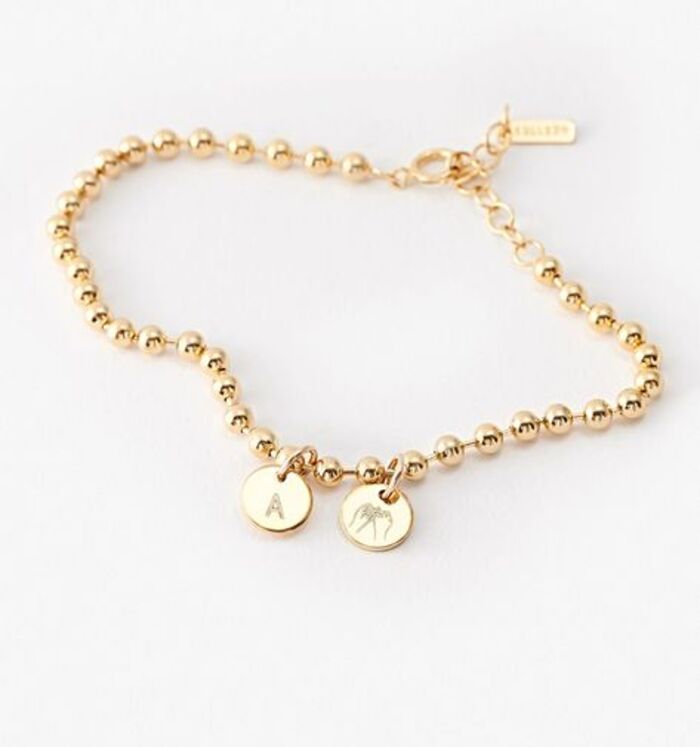 What's the nicest part of the bracelet? A personalized initial pendant and delicate chain will make anyone feel special. Because the fashionable style is so versatile, it's likely to become a staple in her wardrobe.
8. Custom Cutting Board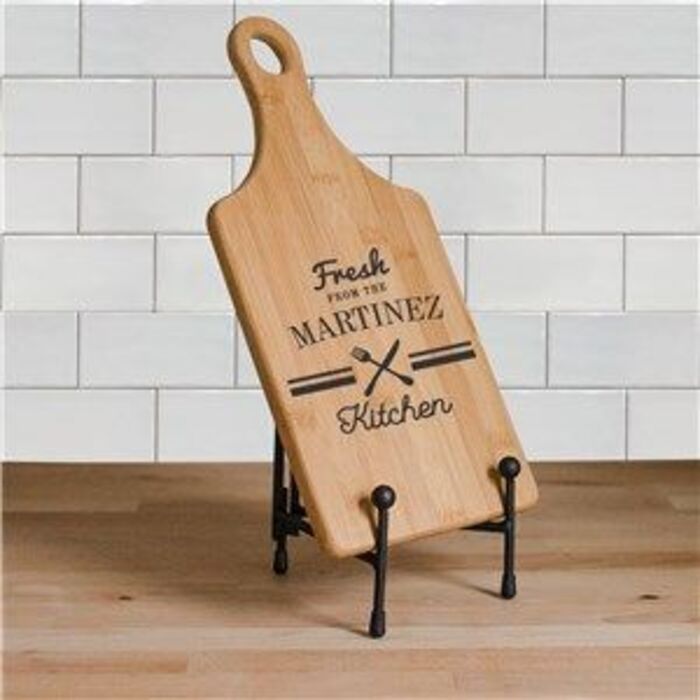 Personalized kitchenwares are always welcome gifts for boyfriend's mom who is a foodie enthusiastist. Choose a funny slogan to engrave on a wooden chopping board and give it to her as a one-of-a-kind birthday gift.
9. Women's Jewelry Box
This small jewelry box is perfect for the traveler who enjoys accessorizing while on the run. Her delicate jewels and other valuables will fit perfectly in this bag. This means she won't have to deal with tangled necklaces ever again.
10. Personalized Phone Case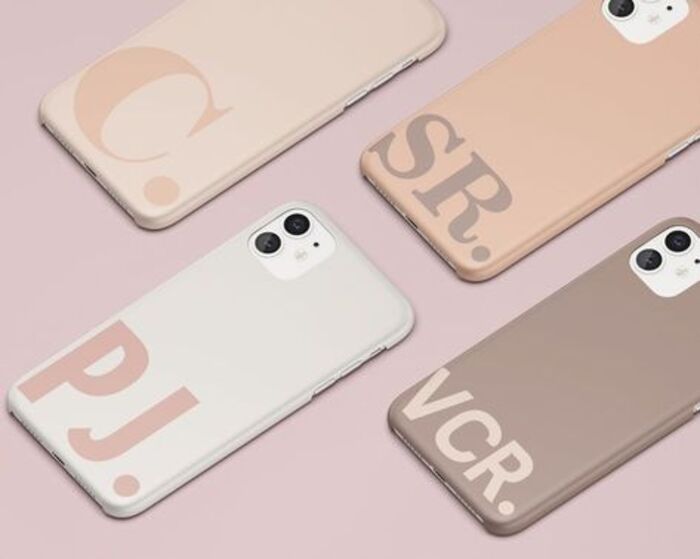 Moms who can't live without their mobile devices will appreciate personalized phone cases. As a thoughtful birthday present, personalize the case with her name or initials. Make sure to include a meaningful quote if your boyfriend's mother is religious or has a motto.
11. Personalized Doormat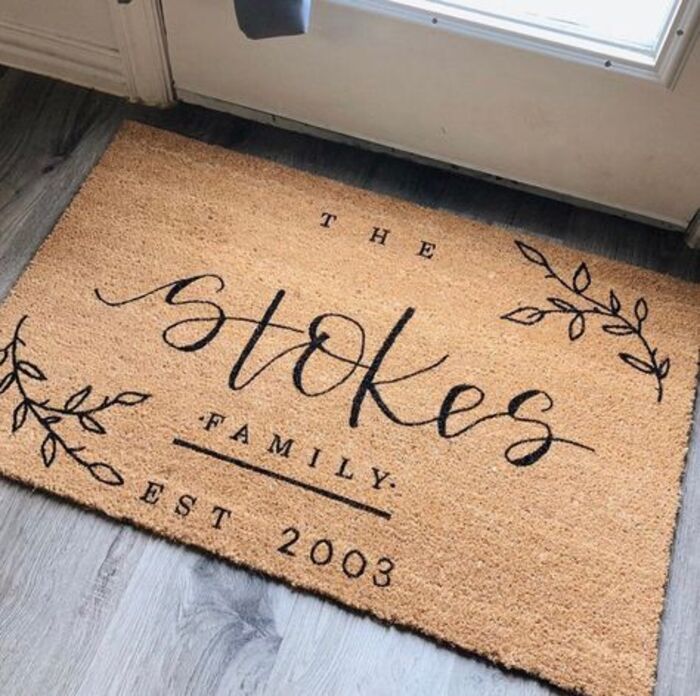 In search of impressive gifts for boyfriend mom? A personalized doormat is a perfect way to fill her home with warm and welcoming ambiance. It can feature a simple greeting such as "Welcome" or a more creative message such as a personal slogan or inside joke. If your boyfriend's parents recently relocated, this present is very meaningful.
12. Engraved Coasters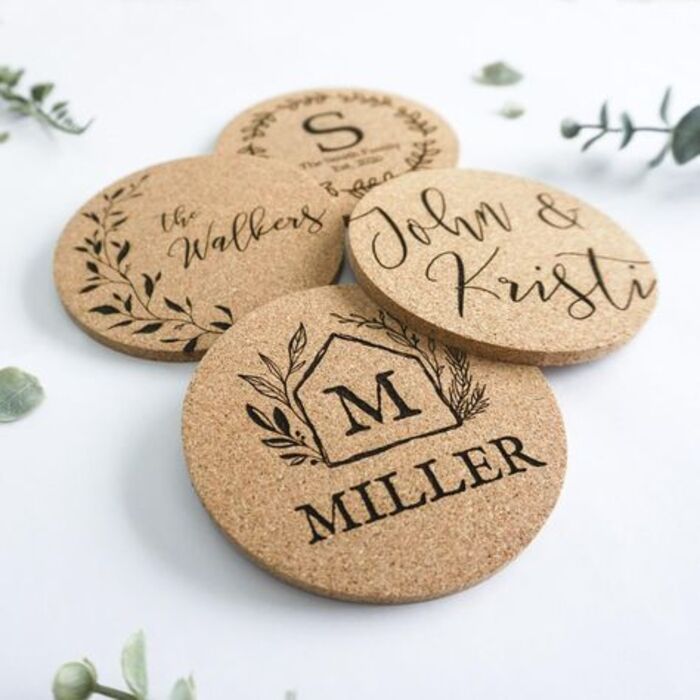 Personalized coasters are a great way to make a statement at any event. A wedding anniversary or a significant birthday might be commemorated with a custom-made gift. The use of coasters is not only a sweet gesture, but it also helps to preserve priceless wooden furniture clean and free of stains.
13. Passport Cover and Luggage Tag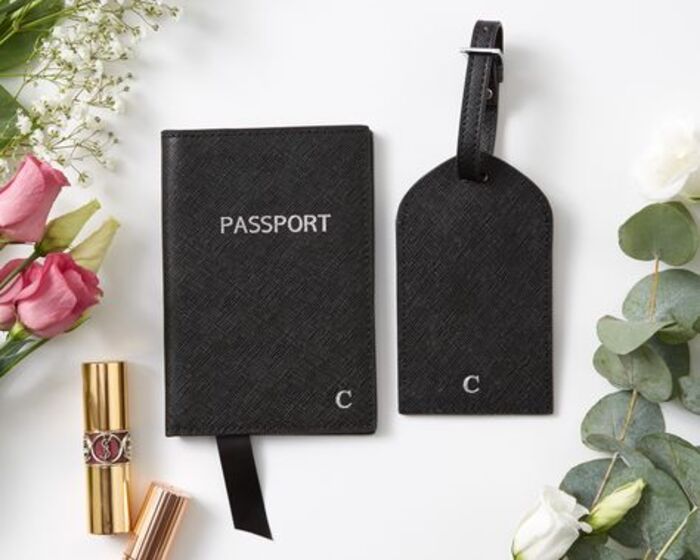 She won't ever misplace her passport or luggage tag again thanks to their personalized feature. They're considerate and stylish gift ideas for boyfriend's mom that's available in a plethora of hues. You can customise both of them with her initials in a gorgeous gift box.
14. Compact Travel Bag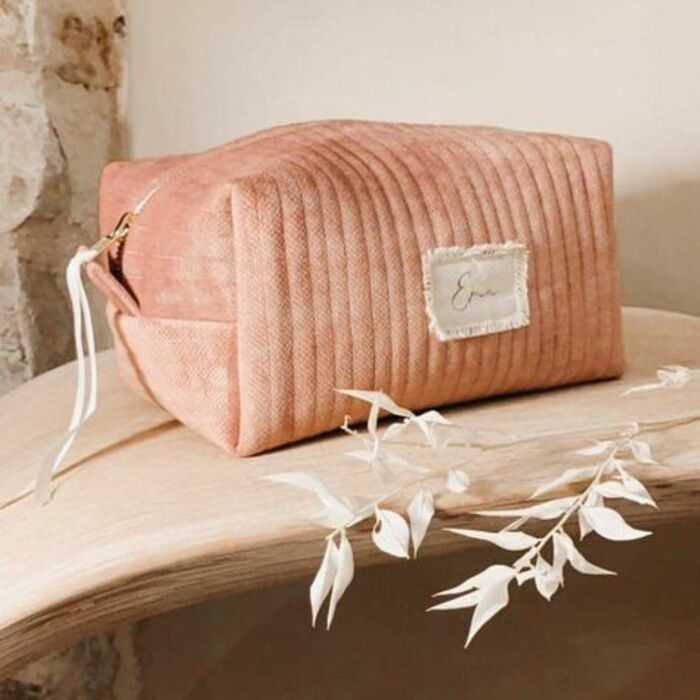 Finding this small, lightweight pouch in her daily tote bag is much easier when it comes with a lovely hue. Her cosmetics or other minor needs can be stored in this case, which is ideal for travel.
15. Custom Name Canvas for Mom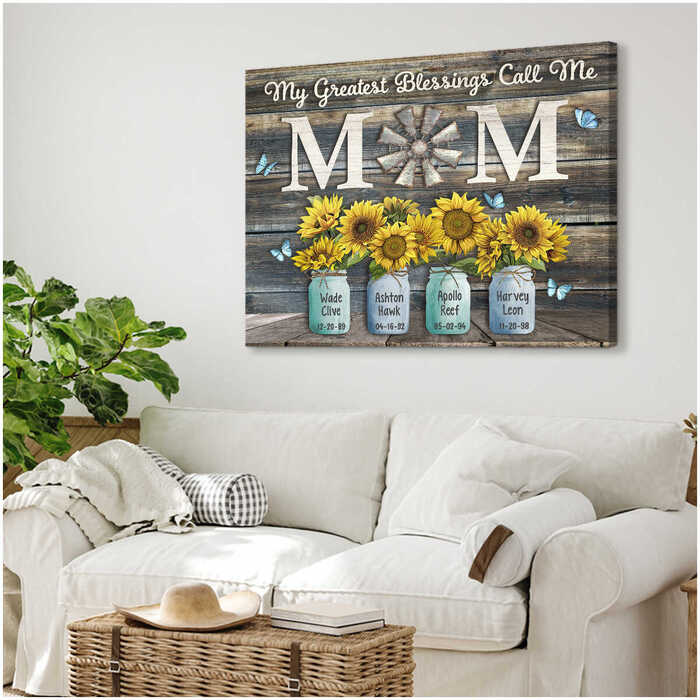 Are you seeking a perfect present for your partner's mom to show her how delicate you are? A personalized name canvas for mom will never go out of style. With a warm and rustic design, this print is sure to bring a charming touch to her living space.
>>> Read more: 45 Unique Gift For Boyfriend Ideas That He's Sure To Love
Thoughtful gift ideas for boyfriend's mom: Fashion and Wellness care
16. Satin Pajamas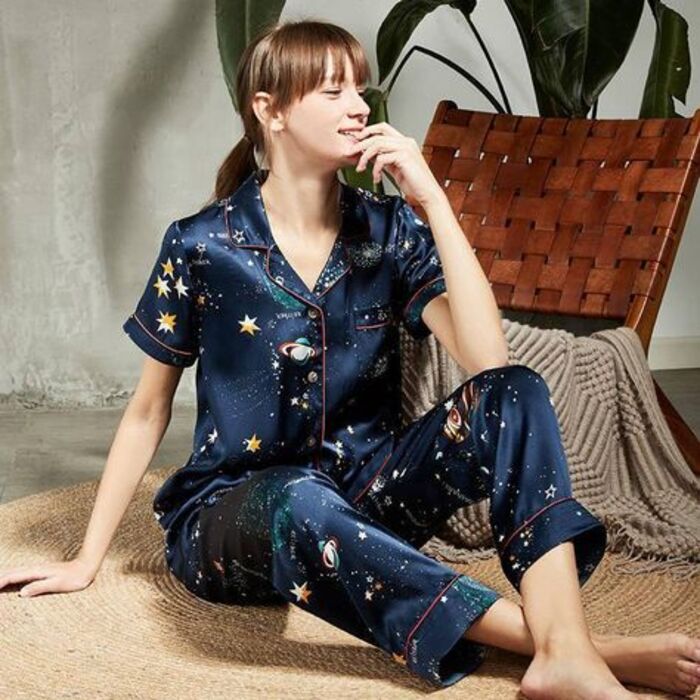 This pajama set is perfect for the woman who wants to dress comfortably. After a long day at the office, she will look forward to donning this laid-back apparel.
17. Birth Month Flower Scarf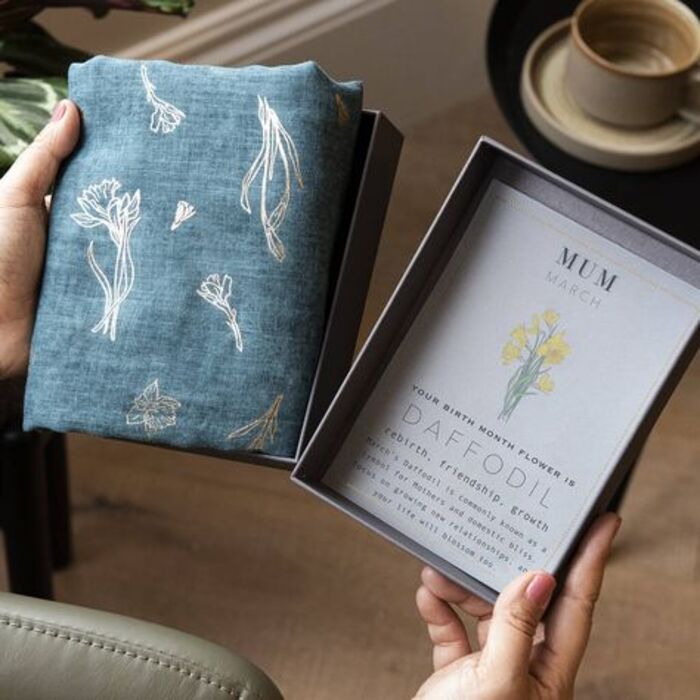 What's better than a birth month floral scarf to show how much you care? If you want to give her a gift she'll treasure, consider her or her son's birth month. This unique scarf is one of the best gifts for boyfriend's mom that she'll treasure for years to come.
18. Lavender Luxuries Gift Set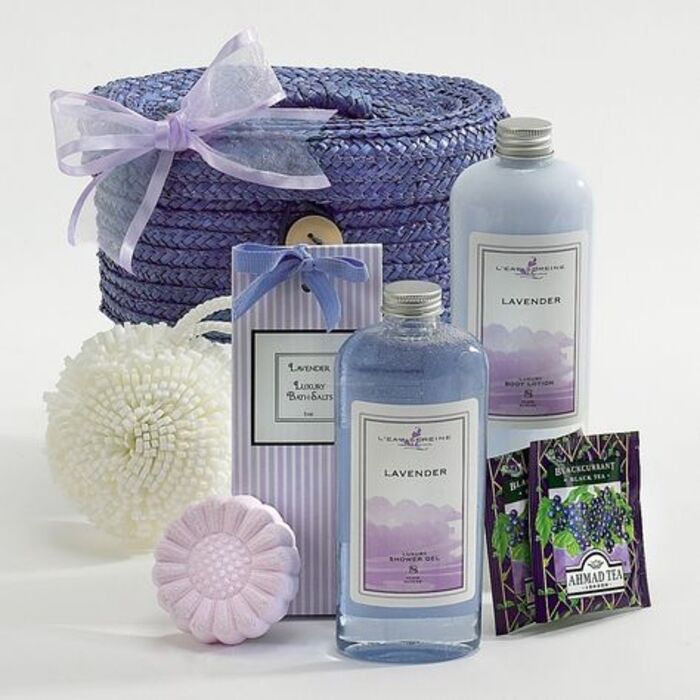 A calming atmosphere can be created by spritzing the air with lavender. This luxuries gift package will help her unwind after a long day's work. She'll be able to rest and recharge in this cozy haven.
19. Spa Baskets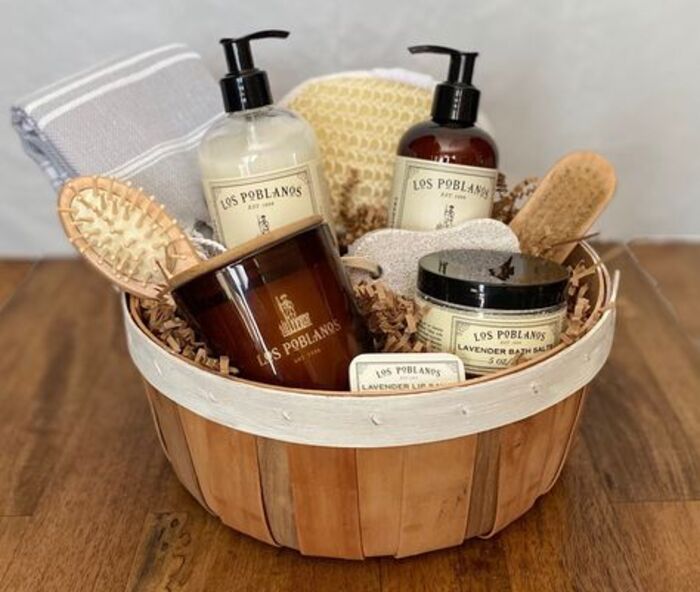 Regardless of how old her children are, every mother deserves to be treated. If you want to encourage her to prioritize self-care, this spa gift basket is ideal. It offers everything you need for a great at-home spa treatment.
20. Yoga Mat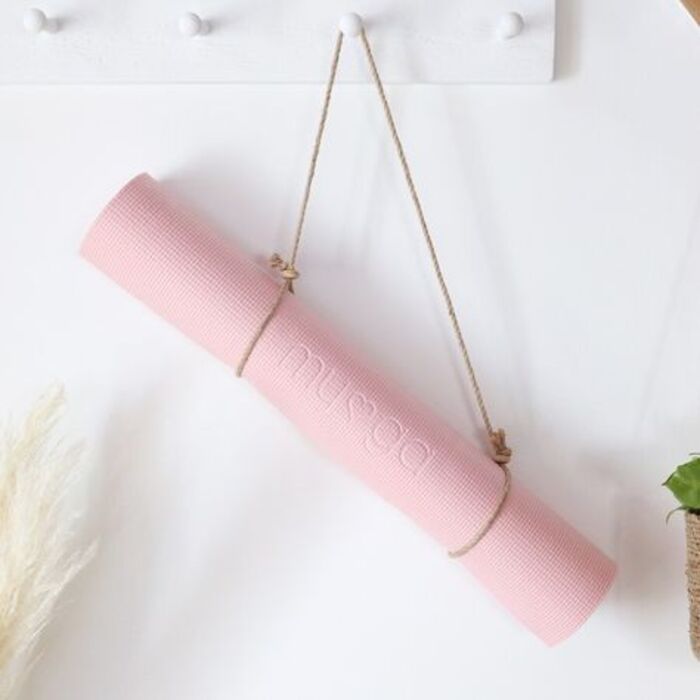 On the hunt for thoughtful gift ideas for boyfriend's mom? To be physically and mentally fit, yoga is a terrific option. Encourage her to take care of herself with this yoga mat that is both beautiful and functional. Pick from a variety of hues for the perfect accessory for her unique style.
21. Initial Charm Necklace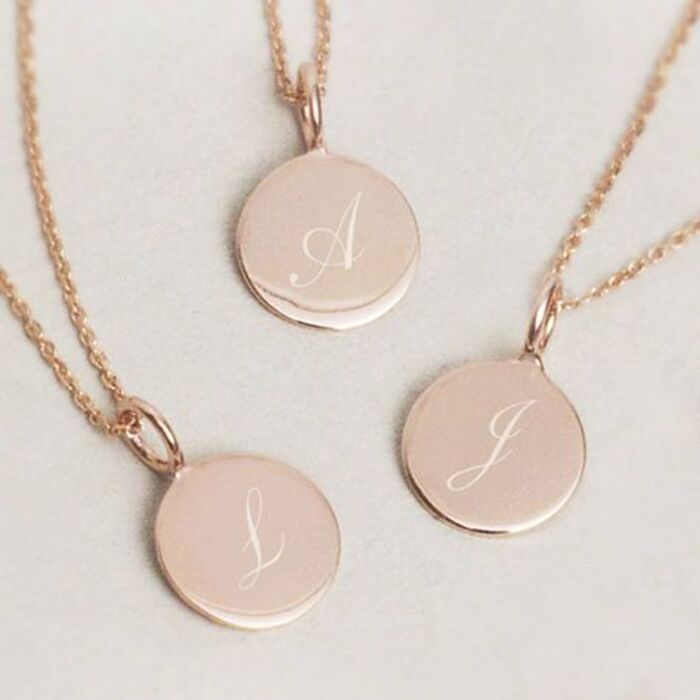 Get her an initial necklace personalized with her name, the name of her partner, or the name of her son if you really want to go all out. Whether it goes with gold, rose gold, or silver, this accessory is sure to add a charming touch to her apprearance.
22. Bath Table Tray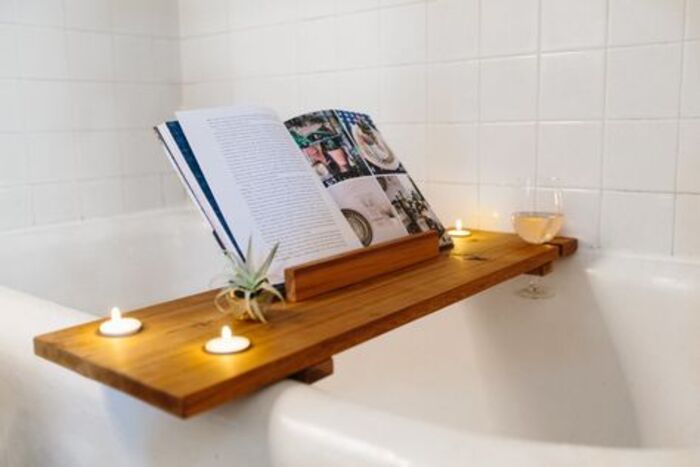 You and her son can treat her to a day at the spa in the privacy of her own bathroom while she relaxes in the tub. All you need for a relaxing self-care evening are some bath salts, a good book, and a glass of wine.
23. Set of Bath Bombs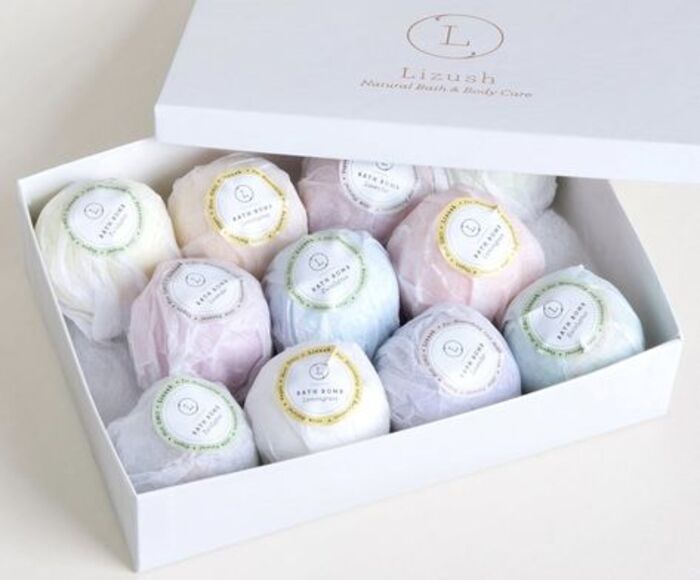 To help her unwind, give her a set of gorgeous bath bombs and she'll have the most relaxing time ever. They are impressive gifts for boyfriend mom that if you're budget-conscious yet still want to impress her. To take the gift to the next level, ask your partner to research her favorite aromas and colors.
24. Linens Kimono Robe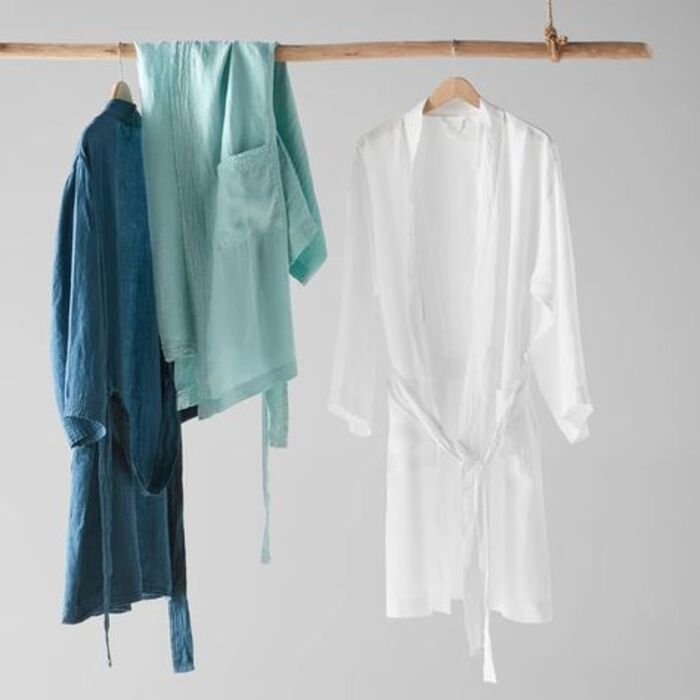 You can bet she doesn't have anything like this. Absorbent linen is used to make this kimono-style bathrobe, which is available in a variety of lengths. The ideal present for women of all shapes and sizes.
25. Lipstick Gift Basket
This is a huge step up from her usual chapstick, which provides deep moisture with a hint of radiance, and she can use it in conjunction with a fantastic lip scrub to give her lips an extra boost of moisture and radiance.
26. Silk Pillow Cover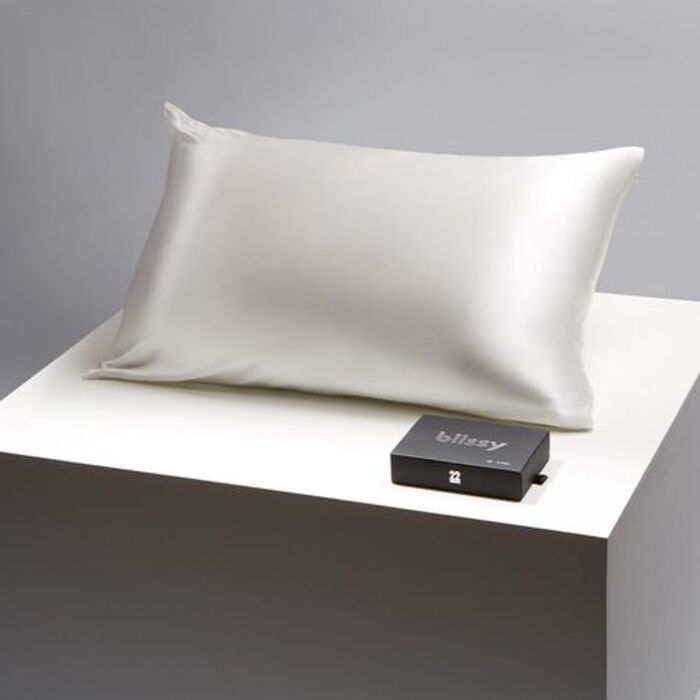 Silk pillowcases are excellent Mother's Day gifts for boyfriend's mom for being gentler on the skin and better for the hair. In addition to reducing the appearance of wrinkles and hair damage, they also help to keep skin clear of breakouts and provide a more comfortable night's sleep.
27. Juicer Machine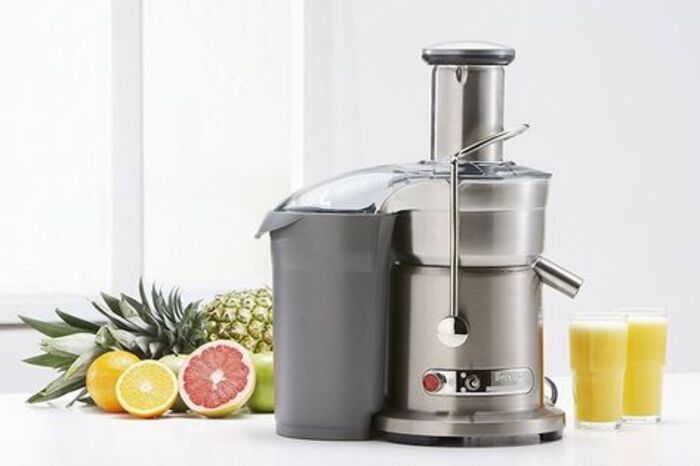 For the parent who puts in the time and effort to maintain a healthy lifestyle, a present that makes her feel wonderful on the inside and out is ideal. With this easy-to-clean machine, she can create her own unique blends for the whole family and save a ton of money on those expensive juices.
28. Cashmere Scarf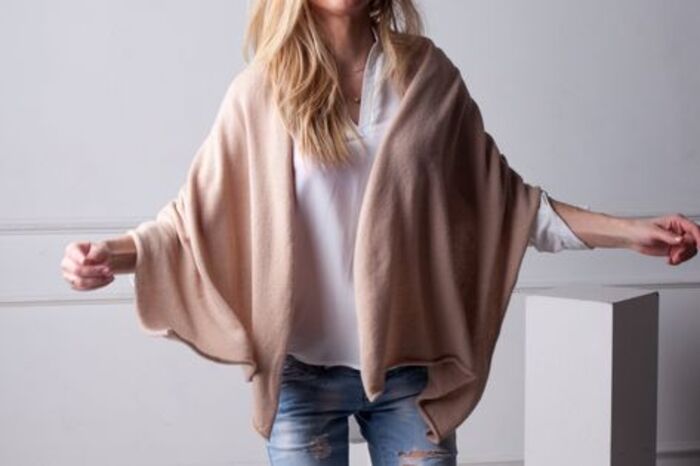 A lovely cashmere scarf is a must-have accessory for the fall and winter seasons. A Burberry scarf is a must-have accessory for every woman who wants to make a statement. If you're on a budget, Nordstrom and Macy's have a number of beautiful cashmere-blend scarves.
>>> Read more: 40 Personalized Gifts For Boyfriends That Will Make His Day
Unique gifts for boyfriend mom to elevate her living style
29. Herbal Greens Tea Kit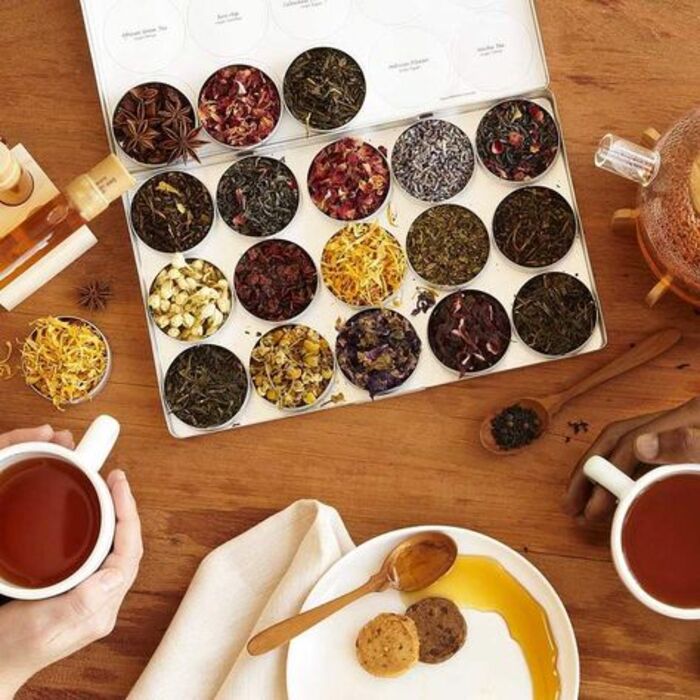 Taking her time and savoring her tea are important to her. This herbal green tea kit will be a delight. It's not only one of her favorites, but it also helps her unwind after a long day at work.
30. Natural Soy Candle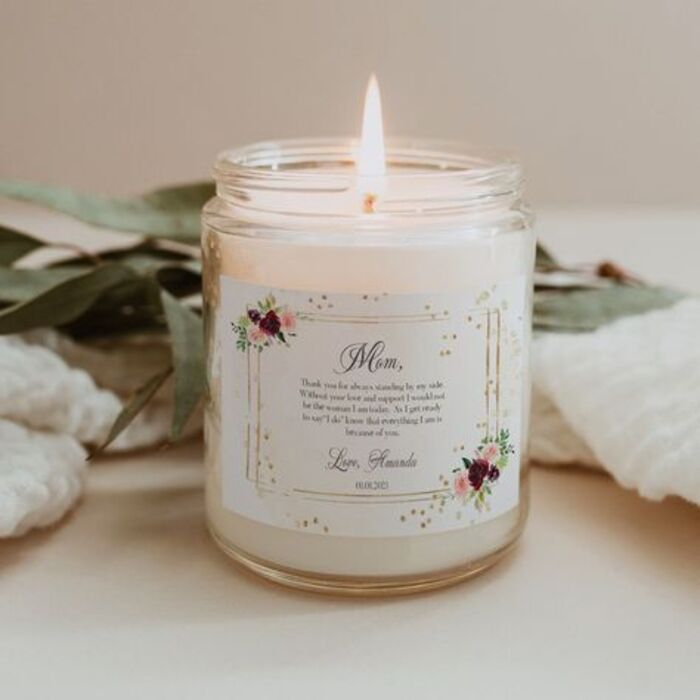 Telling a beautiful mother how well she did in raising her son to be a fine man is the ultimate praise. Use this gorgeous candle to express your gratitude for all that she has done for her son and you.
31. Son to Mom Canvas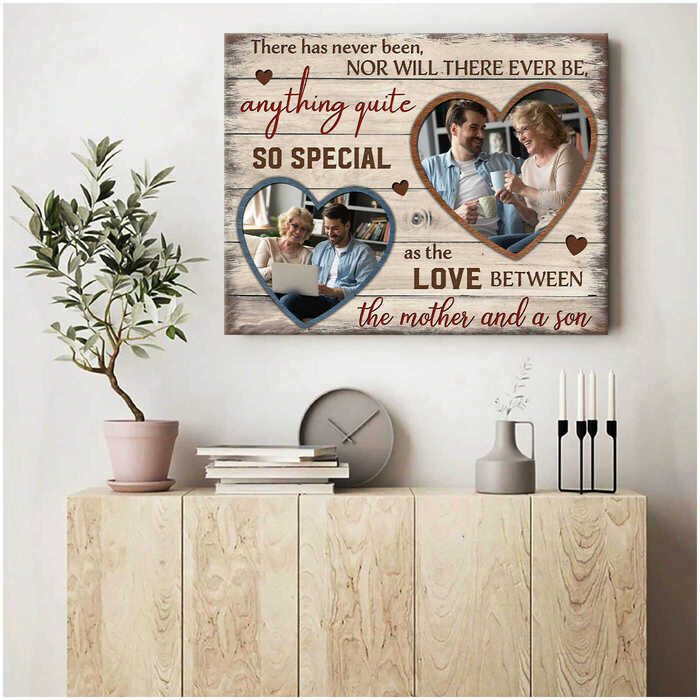 You know that your boyfriend loves his mother a lot. And this canvas print is a heartfelt way to let her know about it. Meaningful gift ideas for boyfriend's mom like this one will never go unnoticed.
32. Wooden Cookbook Stand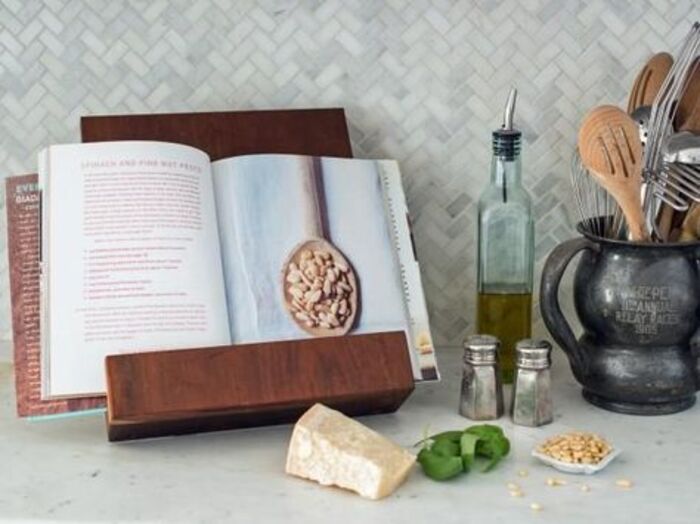 It's hard to think of a better gift for a mother than a cookbook stand. Even a basic stand can provide a charming ambiance to her cooking area. It's a useful gift that may be displayed in her kitchen as a piece of art.
33. Essential Oils and Diffuser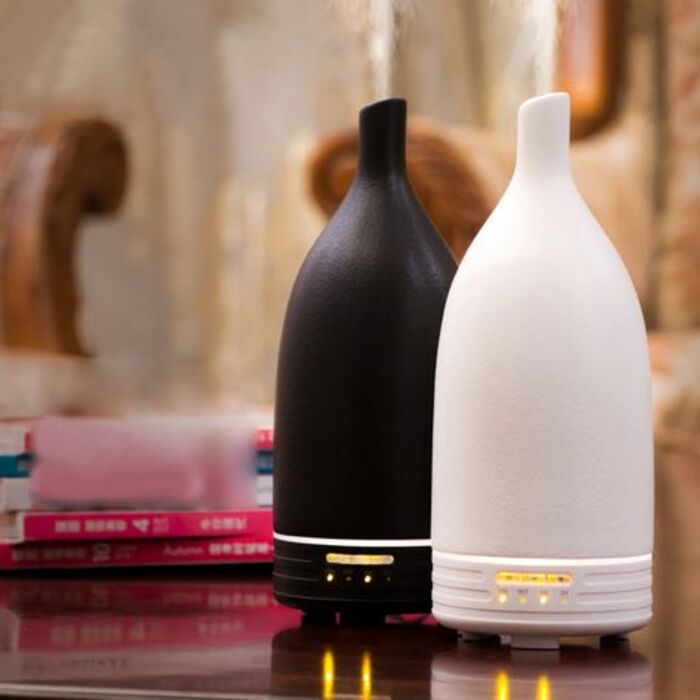 Aromatherapy and essential oils provide a plethora of health benefits. Aromatic candles can assist to create a peaceful and tranquil atmosphere in your home, and they've even been said to help alleviate stress. This present will allow her to live a positive life.
34. Luxurious Cotton Sheets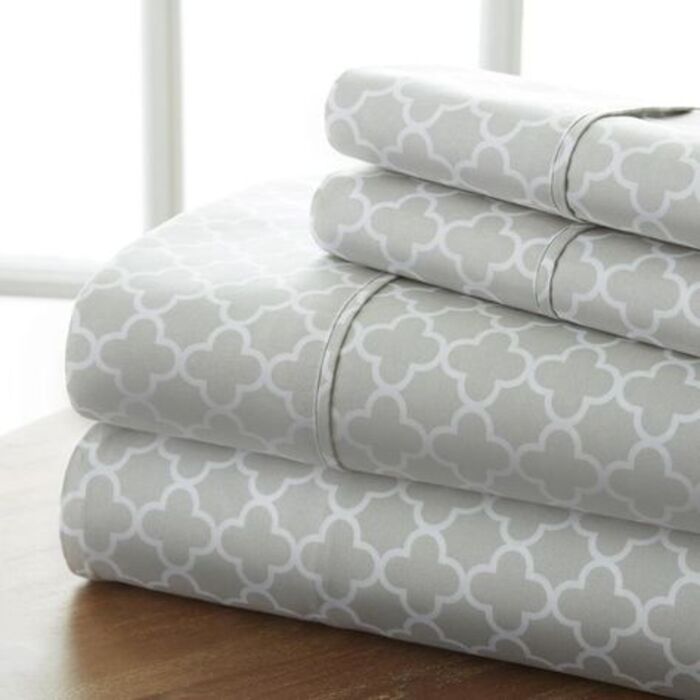 It is essential to get enough sleep every night to perform at your best every day. These cotton bedding sheets are thoughtful gifts for boyfriend mom that will make her feel like a real princess when she curls up in bed each night.
35. Growing Herbs Kit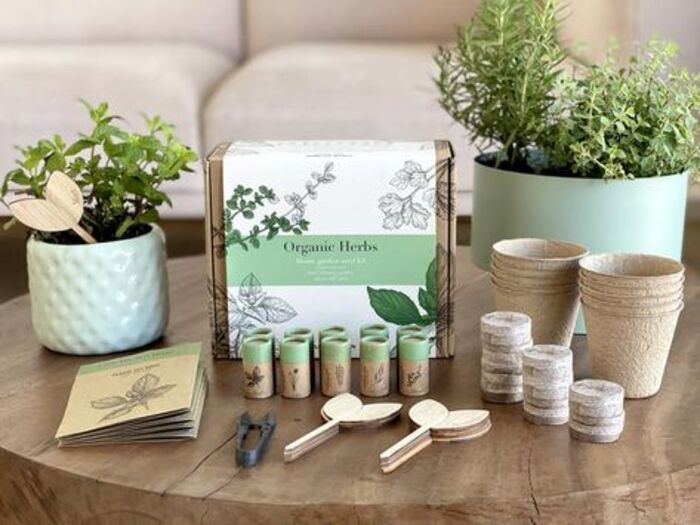 Regardless of whether she's an avid gardener or just likes to cook with fresh herbs, she'll love this present. Different herbs included in this gourmet kitchen growing kit can be used in a variety of cuisines.
36. Instant Camera Printer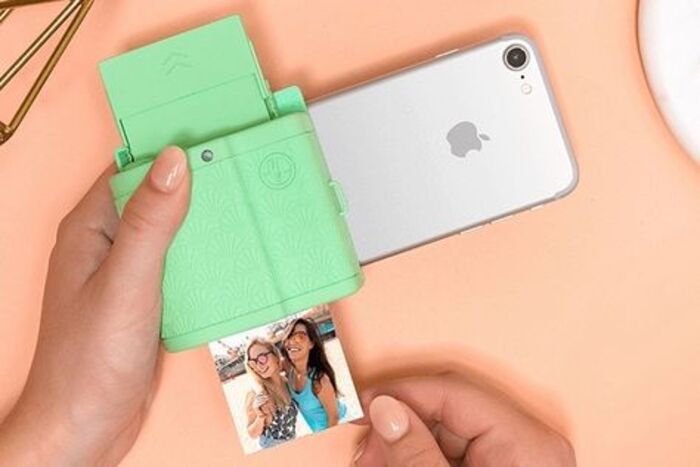 When this printer can fit in her pocket, she doesn't need a bulky camera. Photos taken by the camera can be printed and used to manufacture stickers as well as for scrapbooking with ease. It doesn't matter how recently you've met her, this gift will make you her favorite.
37. Ceramic Vase Set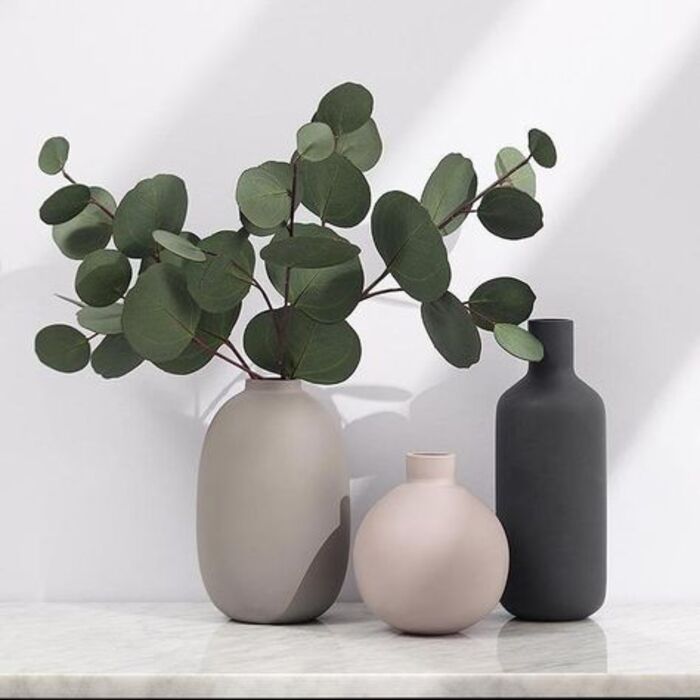 Ceramic vases are stylish gift ideas for your lover's mother. These might be considered neutrals on their own, but when combined, they'd make a stunning centerpiece or tablescape. If she's into plants, use a real one; if not, artificial ones will do. Or you could just let her have her way with the decor!
38. Throw Blankets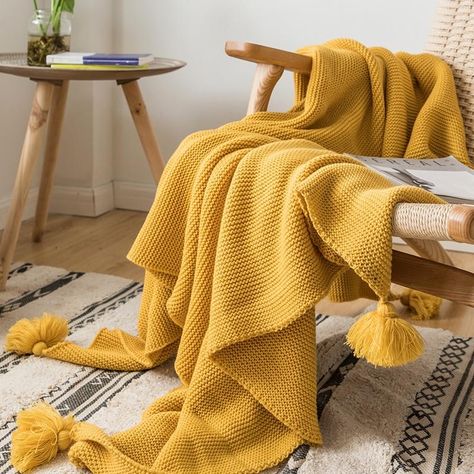 Throw blankets are a must-have in any home and can brighten up a couch, recliner, or rocking rocker with their comfort and style. If your partner's mother suffers from anxiety, you might want to get a weighted blanket for her which helps her promote relaxation and well-being.
39. Metal Wine Rack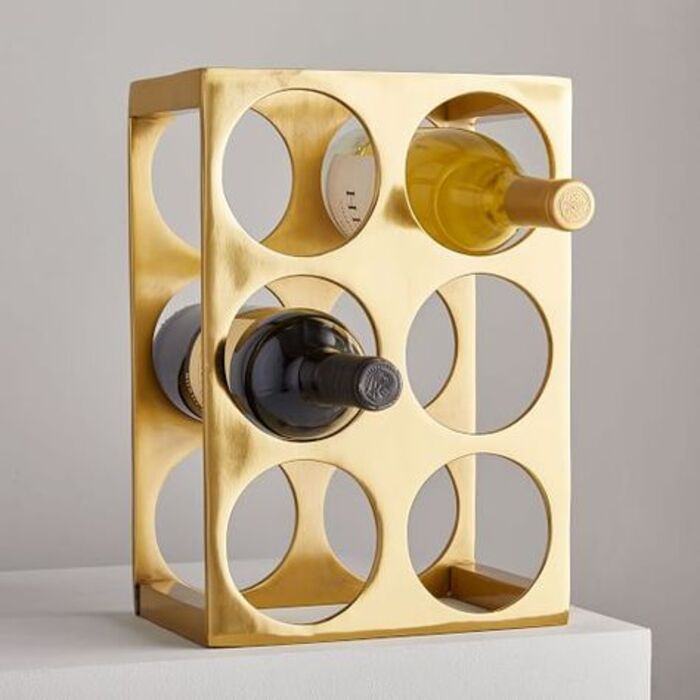 Don't forget to get her a stylish method to store her wine if you want to impress her with the best gifts for boyfriend mom. As an alternative, you might get her a gold bar set if she enjoys mixing drinks. She'll be giddy with excitement.
40. Always Pan
Unlike you, she may not have come across the pan that replaces eight pans in your kitchen. So why don't you show her what all the fuss is about by giving her this new gadget? We're sure this pan will earn itself a place of honor on her countertop.
41. Colorful Stemless Set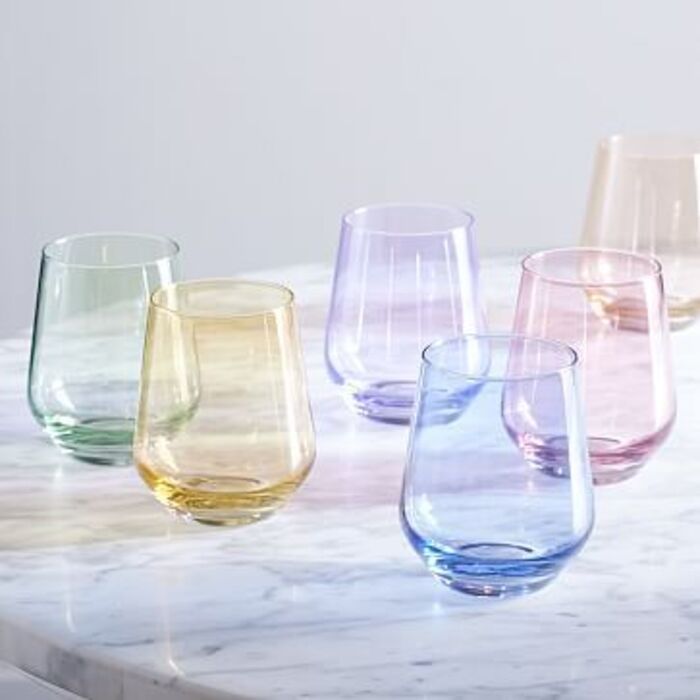 For a more vibrant look, choose these gorgeous multicolored beauties, which would brighten up her dining room decor to no end. The good news is that you can pick from a large selection of hues if she has a very specific color scheme.
42. Gardening Tools and Big Tote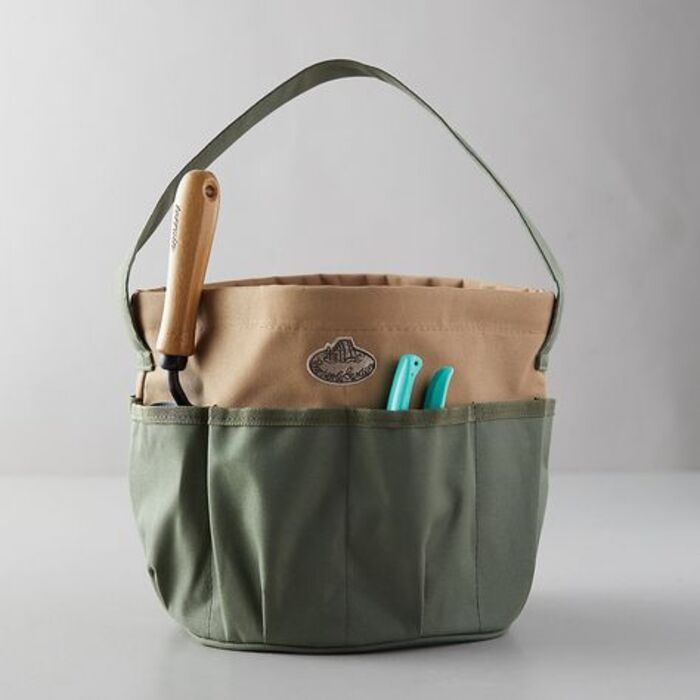 To be a successful gardener, you'll need the correct equipment and a place to keep it. To maximize storage, this tote features exterior and interior compartments, as well as essential tools. With its sturdy handle, it's easy to move around the yard. Being practical and well-organized, this tool kit is sure to be one of the best Mother's Day gifts for boyfriend's mom who is a garden lover.
43. Family Breakfast Gift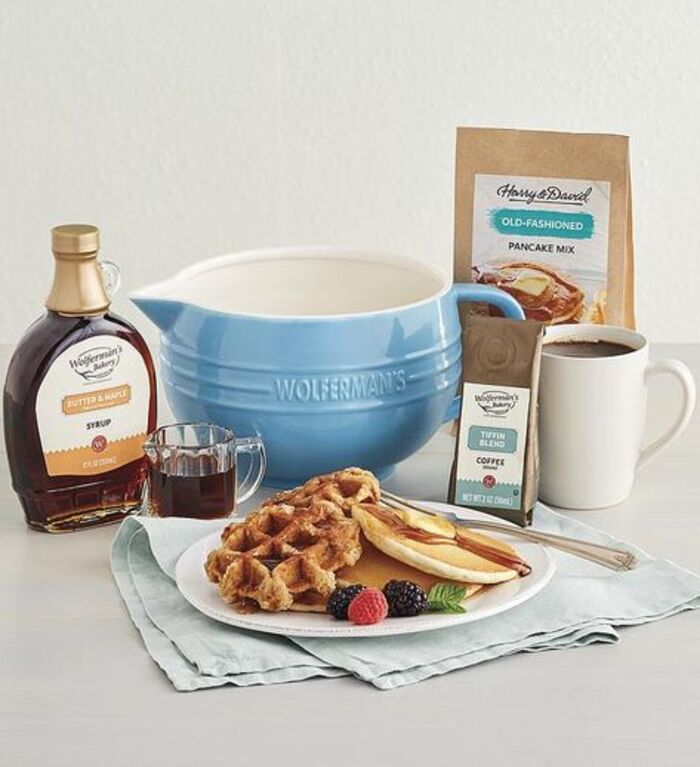 Purchase a complete set of "amazing" jams and syrups, as well as mixes for various baked goodies, if she is particularly fond of breakfast and brunch. With this amazing gift basket, you're bound to leave a good impression on each of his family members.
44. 3-in-1 Charging Station
Is your girlfriend's mother a techie at heart? She'll adore this smart hub because it can simultaneously charge her iPhone, AirPods, and Apple Watch.
Read more:
FQA about Gifts For Boyfriend Mom:
What do I bring my boyfriend's mom?
To show your appreciation, bring a housewarming gift. Even if your partner says his family doesn't expect you to bring anything, don't turn there empty-handed. Bring flowers, dessert, or a bottle of wine if you're simply dropping by for dinner. Consider chocolates or a book on something they're interested in if they're staying longer.
What gift should I get my boyfriend's parents?
If you've just seen your boyfriend's parents once or twice, or if you haven't met them at all, it's best to go with a lovely vase and some fresh flowers to be safe. At this time of year, a winter bouquet will certainly brighten up the house.
What should I get my boyfriend's mom for the first time?
1. Fresh flowers.
2. Coffee table book.
3. Snack basket
4. Slippers for the house
5. Chocolates and sweets.
6. Photograph in a frame.
7. Personalized canvas art
8. A plush sofa throw
9. Box of Subscriptions
10. Set of Tea
11. Regional Cuisines
How can I impress my boyfriend's mom?
1. Dress appropriately.
2. Bring a present.
3. Be respectful.
4. Smile a lot.
5. Keep special occasions in mind.
6. Show it through food!
7. Encourage your guy to work on his mother's connection.
8. Do not air your marital quarrels in front of his mother.
9. Be true to yourself.
It's a brilliant idea to make a lasting impression on her with Oh Canvas's list of exquisite gifts for boyfriend mom. Any of these considerate gifts will be greatly appreciated by your future in-law, whether you've met her before or not. It's also a sweet way to let her know how much you care about her. If you're planning a trip together soon, this gift guide still helps you wow his mother before you leave town.