Finding the ideal Mother's Day present is never an easy chore, but it's even more difficult if you're looking for cheap gifts for mothers day on a tight budget. A delicate balance is between making your mother or mother-in-law feel appreciated and not overspending. The good news is that many inexpensive yet thoughtful Mother's Day presents will show her how much you care.
You're strapped for cash at the moment. Considering how things have gone so far this year, that's very understandable. For one thing, your mother, grandmother, or friends are continually encouraging you "not to fuss," "I don't need anything," or simply "your love is enough" when an event like Mother's Day comes around for good gift-giving. Having said that, you should make an effort to get her something special, even if it's just a small gesture. She deserves it. In the end, it didn't matter how much money you spent on Mother's Day gifts because you had those wonderful ideas in this post of Oh Canvas.
Cheap Gifts For Mothers Day For Your Beloved Woman
Cheap Things To Get Your Mom
1. Shower Steamers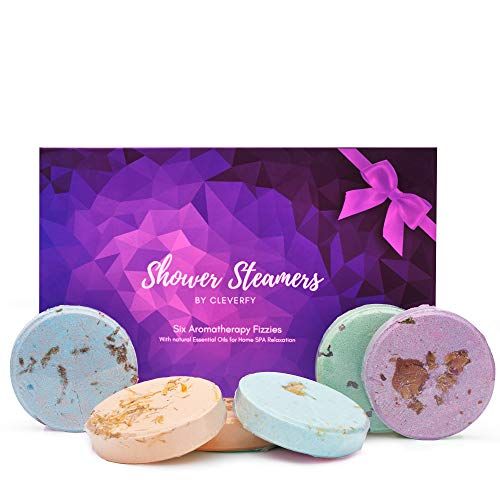 Looking for cheap gifts for mothers day for your lady? Lavender, vanilla, and other sweet-smelling essential oils are released when these tablets are dissolved, so even if Mom isn't a bath lover, these shower steamers can help her relax in the shower.
2. Herb Garden in a Mason Jar for the Home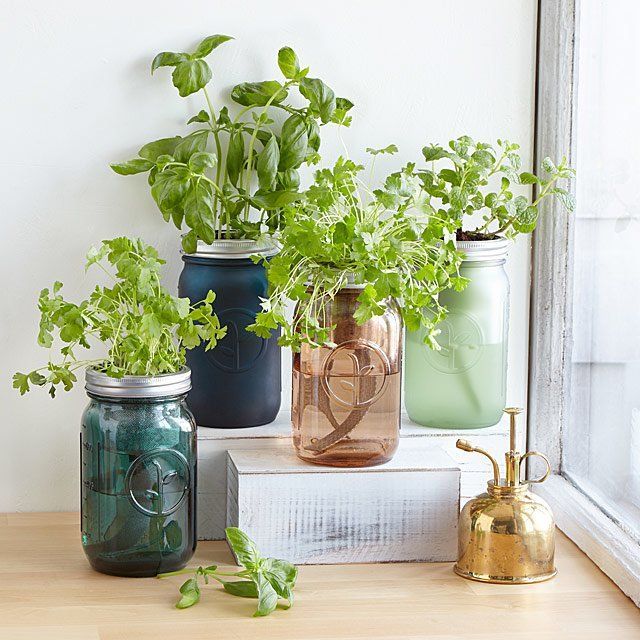 These vintage-inspired mason jar planters, which employ a passive hydroponic system and are easy to maintain, are perfect for growing herbs for a special lady in your life. These are beautiful affordable mother's day gifts that you can take.
3. Scripture Cards for Daily Inspiration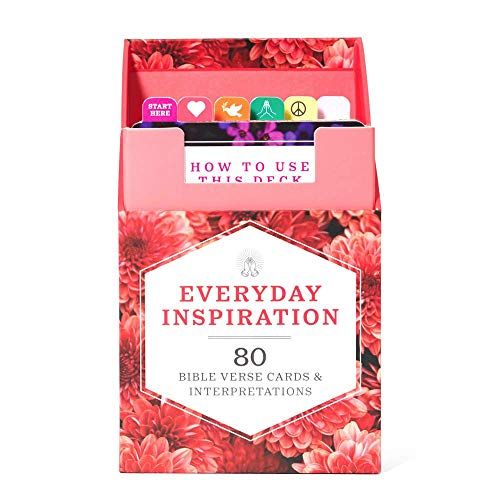 When you're looking for inexpensive mother's day gifts that make a big impact, Scripture Cards for Daily Inspiration is a great idea. In addition to more than 80 inspiring cards, she can read one at the beginning of each week to keep her feet planted firmly on solid ground.
4. Twin Pack of Microfiber Hair Towels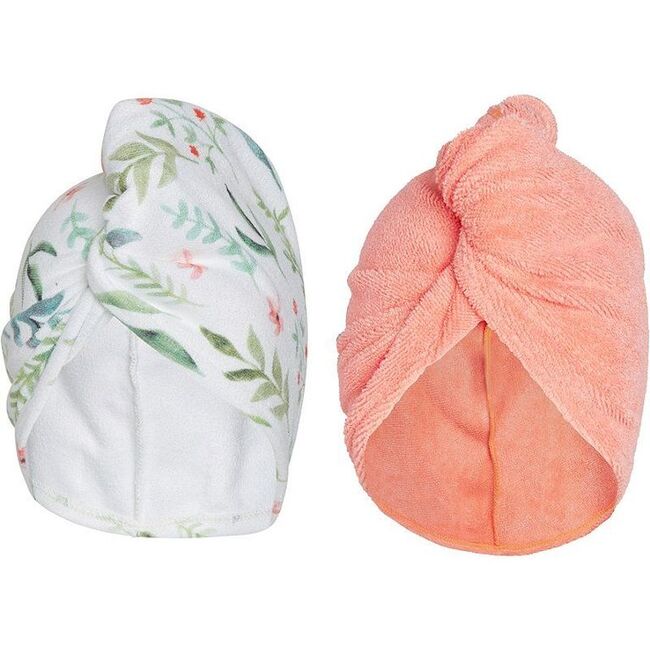 Hair towels are a good gift option that won't break the bank. For those on a tight budget who yet want to give their mom a thoughtful and practical gift, they can be a fantastic option. For mothers who travel regularly or enjoy going to the gym or the pool, hair towels are lightweight and simple to bring.
5. Mom's Print for the Wall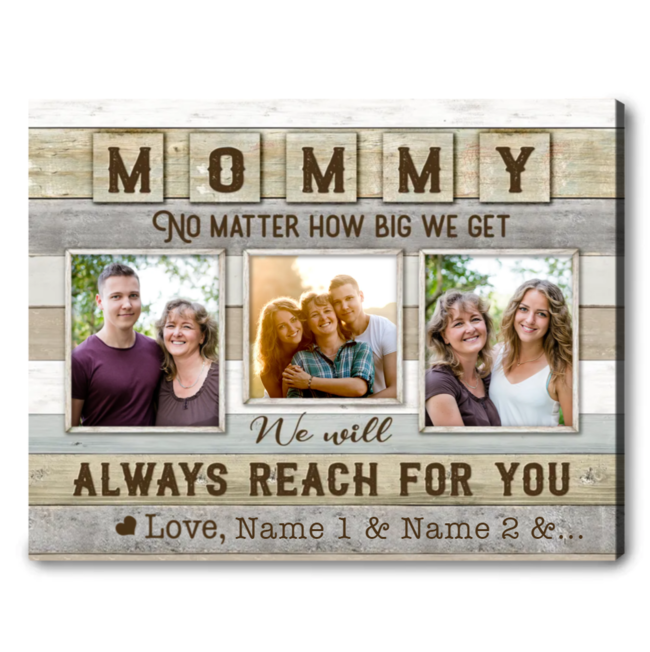 A piece of bespoke canvas art can be a thoughtful gift that commemorates your mother and captures a memorable occasion. Print and frame this "mother" poster if you're short on time, and you'll get polished, cheap gifts for Mother's Day in no time.
6. Jigsaw Puzzle of a Murder Mystery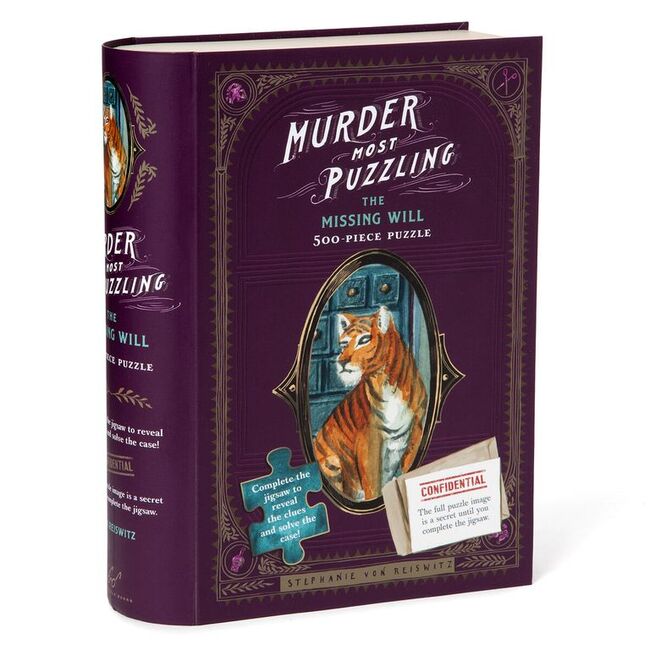 Mom will enjoy solving one of these old-fashioned puzzles, whether she thinks herself a crime fanatic or not. A full 500-piece puzzle, which she can assemble on her alone or with the help of her entire family, holds the key to solving the case.
7. Bells Hat for the Sun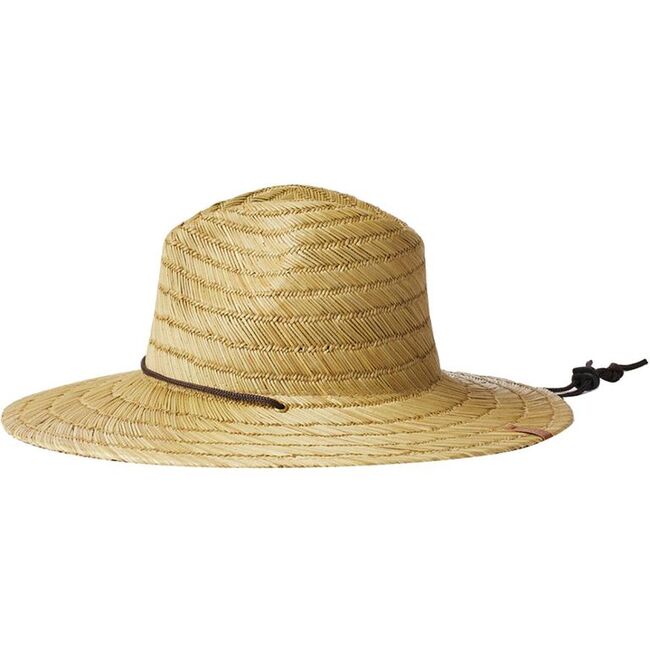 Hats are a classic idea for affordable mother's day gifts that any mother would love. Thanks to this wide straw hat, mom can embark on all her outdoor outings without getting sunburned. It's lightweight and quick to dry, so it's perfect for everything from a day at the beach to a long hike in the summer.
8. Serving Spoon With Hand-Carved Heart Design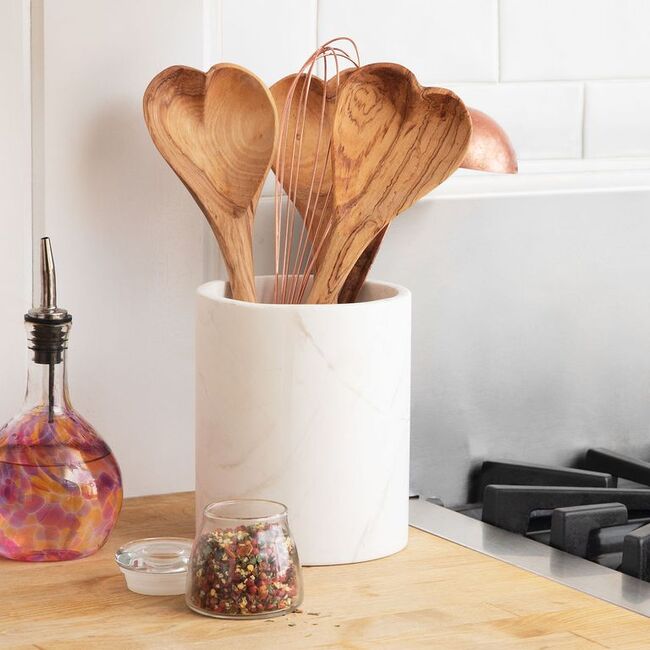 It doesn't matter what Mom likes to make or bake, this wooden spoon will surely come in handy. Handmade by Kenyan artisans, it's a piece of art of cheap mothers Day present she can proudly exhibit.
>>> Recommend reading: 31 Best Mother's Day Gifts For Daughter To Make Her Feel Loved
Inexpensive Mother's Day Gifts For Friends
9. June and Olive System of Mani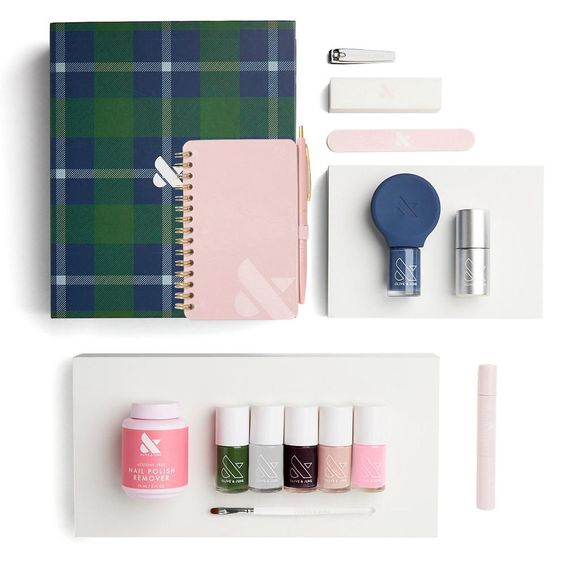 Regarding self-care, this at-home manicure kit is a great cheap mother Day present all year. The nine-piece set includes everything she needs to give herself a new manicure or pedicure and any necessary touch-ups.
10. Leather AirPod Case
This pale pink AirPod case is the perfect present for someone who loves leather items. To keep it off her wrist when she's not wearing it, you can personalize it with her initials and connect the adjustable strap to the inside of her work bag.
11. Incorporated: Bouqs Inc. Bouquet of Sweet Escape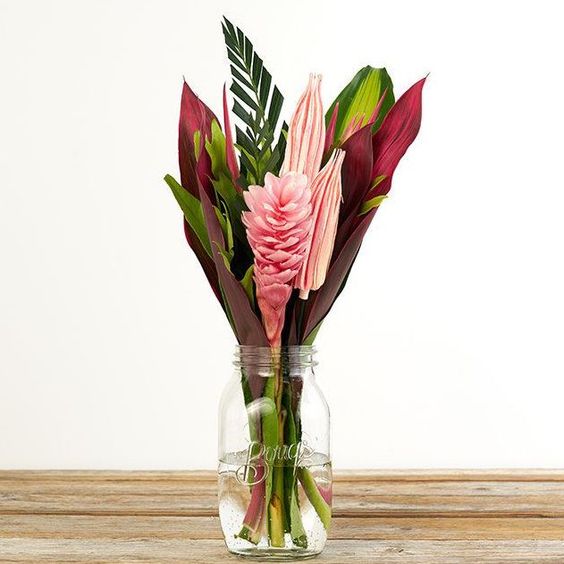 Floral gifts are always appropriate for cheap gifts for mothers day, and this bright arrangement of pink ginger and marijuana leaves would appear like a tropical vacation on her window sill.
12. The Forever Eye Masks by Dieux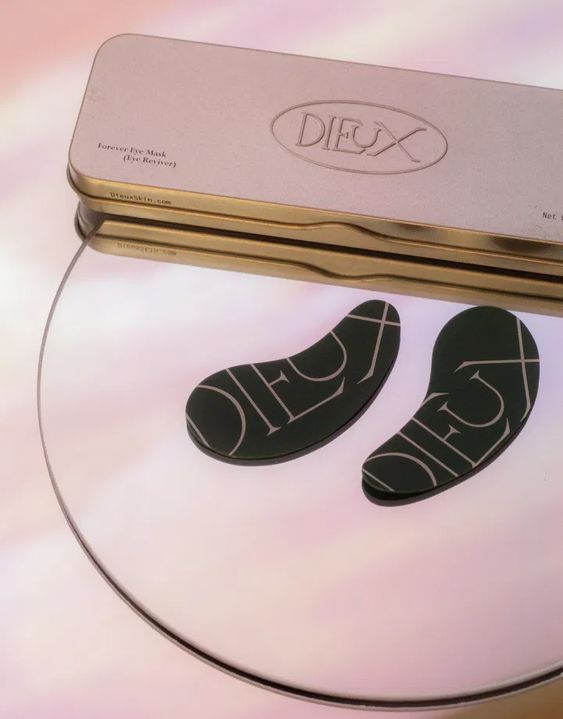 Rather than buying disposable sheet masks, consider giving these reusable eye patches as affordable Mother's Day gifts. The best part is that she may use her favorite undereye gel, serum, or cream with them because they're made of medical-grade silicone and can be readily cleaned.
13. Portable Humidifier for the Face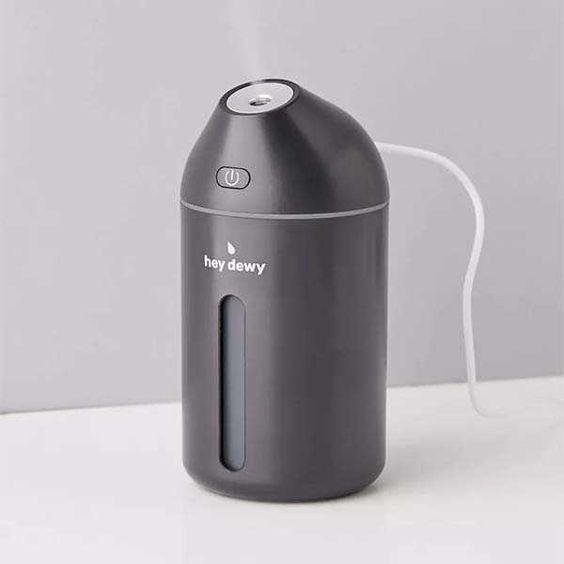 This travel-friendly face humidifier will be a hit with women who want to keep their skin hydrated and radiant all day long. Even though it's about the size of an iPhone, it's got enough water capacity to fill a 12-pack of soda. It's small enough to fit in a desk drawer, next to her bed, or even in her car.
14. Blended Coffee from Blue Bottle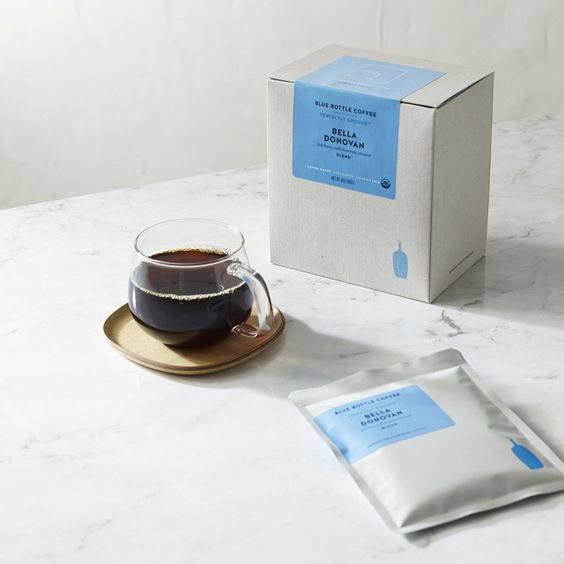 Even if you haven't seen your friend in years, you can use this cheap mothers Day present Blue Bottle Coffee package to recreate coffee dates with her virtually. This box features three of the cafe's most popular coffees, all of which are stylish and excellent.
15. Canvas print: "You are the parent everyone dreams of having"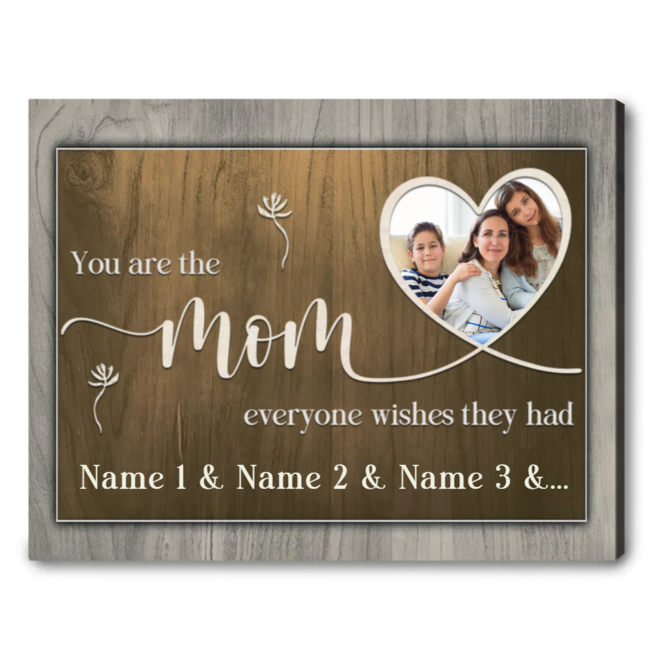 Cheap gifts for mothers day that freely express gratitude for the blessings and joy they bring to a family are the best. That's what this canvas print does, and then some. It can be displayed inside your house as a constant reminder of your gratitude for her services.
16. Wooden Mother's Day Greetings from Your Children's School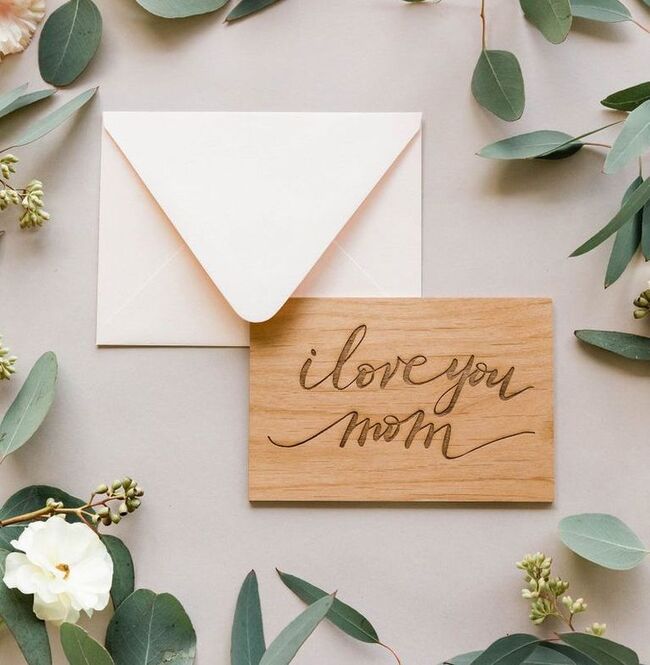 This card is made from a thin piece of sustainably sourced wood that will last a long time. The reverse of the ring can be engraved with a personal message.
17. Wooden Photo Calendar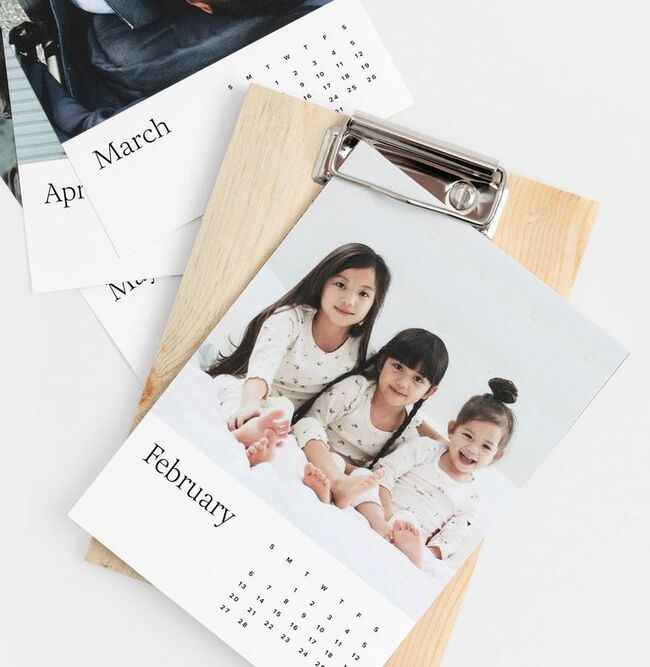 For her to feel the affection of her family throughout the year, print a photo of a different memory each month. This beautiful calendar makes a thoughtful gift for Mother's Day for your friend.
18. A Hydroponic Herb Grow Kit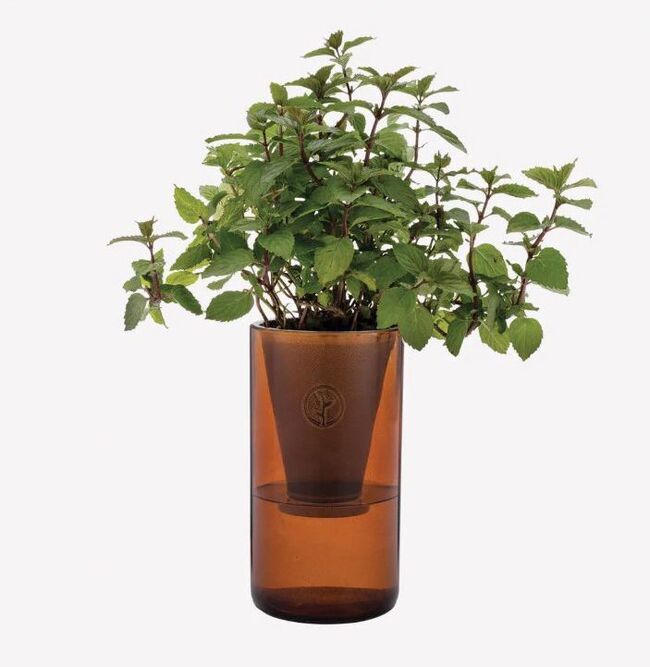 This cheap mothers day present is a great way to give her a year-round supply of fresh basil and mint. A grow kit for herbs can make a lovely accent to your mom's interior design. Any area may look more vivid and vibrant by adding a dash of greenery with this.
19. Creamer with Collagen Mocha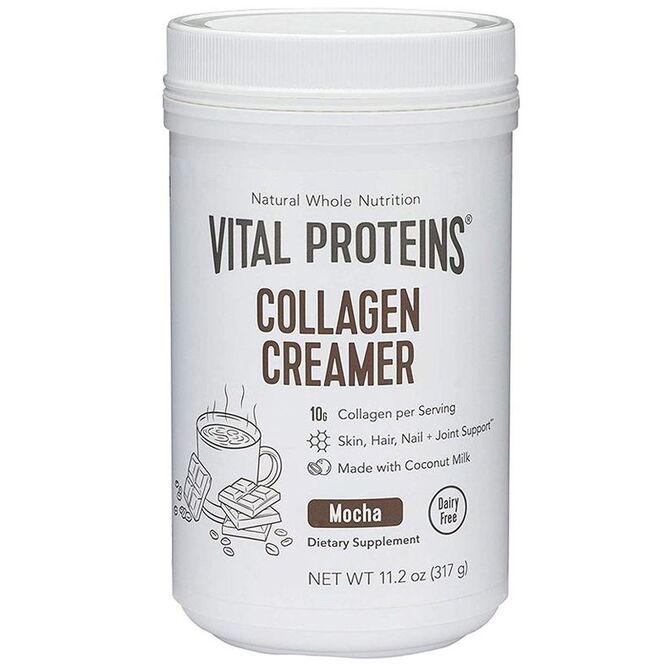 Good cheap gifts for mothers day should make her feel special and pampered. When it comes to skin, hair, and nail care, or nutrition, your mom will appreciate this mocha-flavored collagen creamer in her daily coffee.
>>> Read more: 30+ Best And Sweet Mother's Day Gifts For Pregnant Wife
Inexpensive Mother's Day Gifts You Might Be Interesting
Inexpensive Mother's Day Gift Ideas For Church
20. Christian Gifts for the Wall You're a Canvas Print of God's Word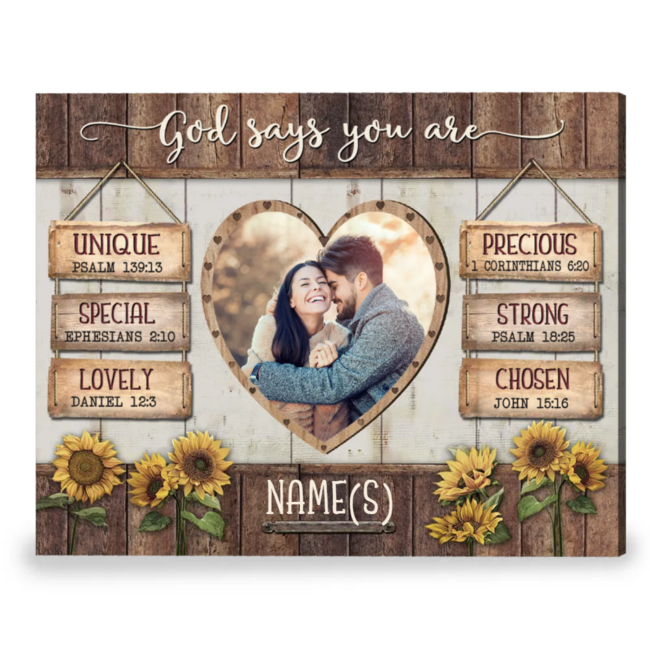 To give a Christian woman in your life anything that would inspire or enhance her faith is the ultimate cheap mothers Day present. There is no need to go over the top, but a thoughtful gift that encourages and enhances her relationship with God is great!
21. The Best Mom Bouquet in Berry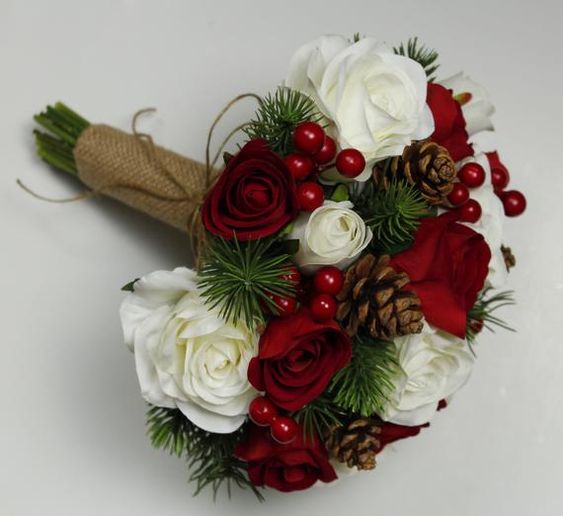 In addition to our famous pineapple daisies, chocolate-dipped strawberries, and a sleek container, these arrangements are wonderful affordable mother's day gifts for the mothers in your life.
22. Fruits Of The Swizzle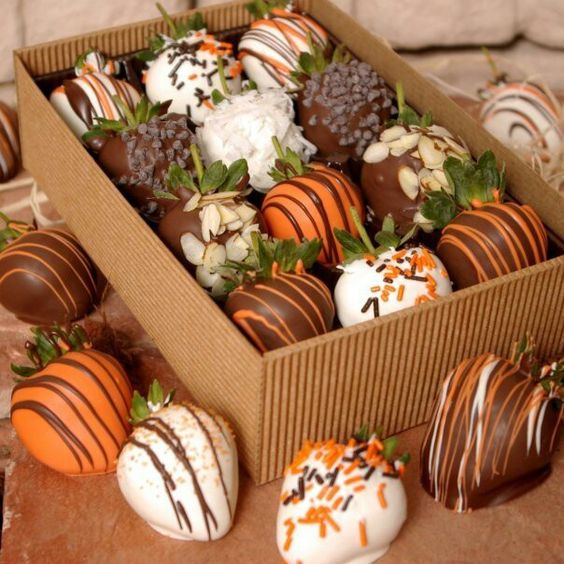 Chocolate-dipped strawberries are delectable inexpensive Mother's Day gifts for any occasion. A white chocolate swizzle adorns the strawberries in this box set, dipped in gourmet, semisweet chocolate.
23. Keychain With A Blessing On It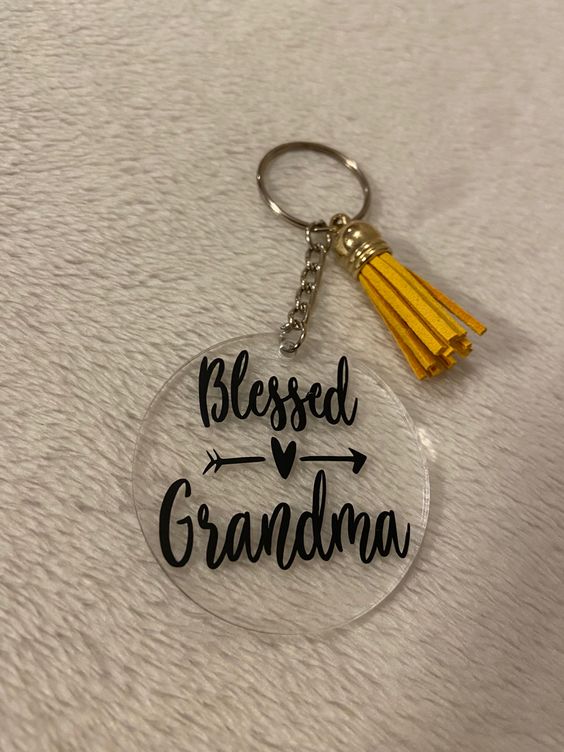 Everyone in your church group will be reminded how fortunate they are when they see this key chain. Each key chain comes with a charming "For You" tag and is packaged in its own box. Your mother can use a keychain daily. She'll be able to keep track of her keys and think of you every time she uses this cute gift.
24. Blessing In A Cup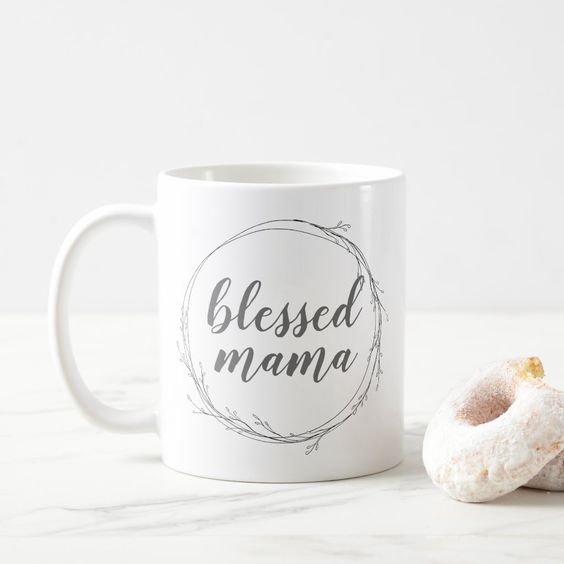 With this mug, mom may sip her coffee in style. There are many ways to customize the mug to include your own images, logos, or text. This is an ideal gift if you are looking to spend under $20 without looking like you're giving cheap gifts for mothers day.
25. A Survival Kit For Mother's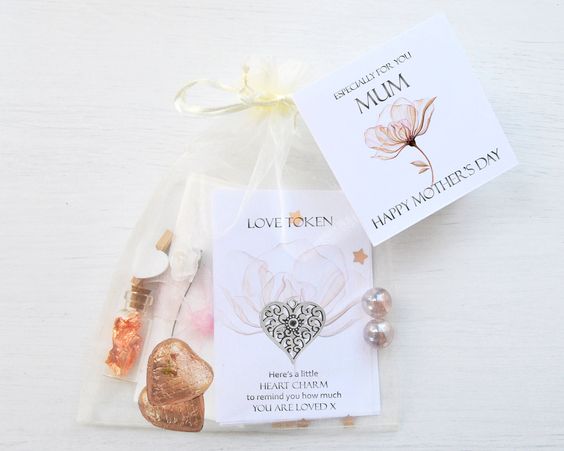 This adorable "survival kit" includes everything a new mom will need to get started as a parent. It's as simple as printing and pasting the PDF, then stuffing the bag with the treats as directed.
26. Never Walk Alone: A Prayer Journal for Women of Faith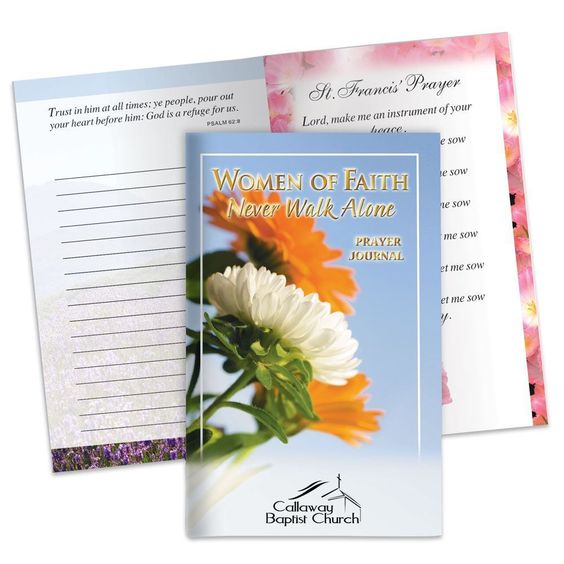 Mom's thoughts and feelings can be expressed in this spiritual journal, which helps her connect with God. For starters, a slew of motivational Scripture quotes and prayers are included.
27. Gift From A Mother Of Faith Shows God's Love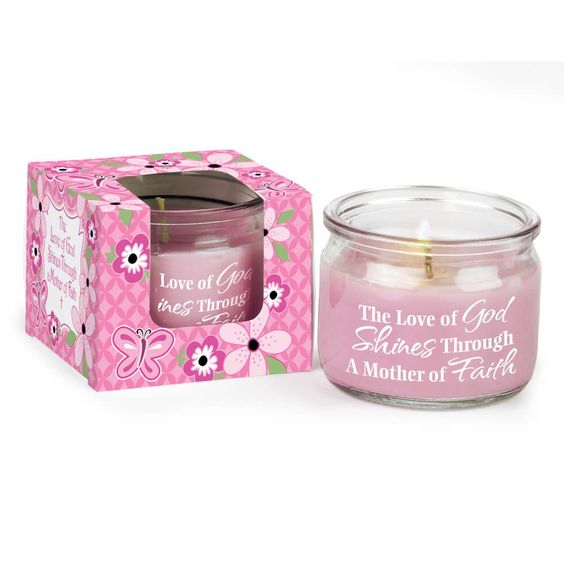 This candle's inscription reads, "God's love glows through a woman of faith. With a lovely aroma of geraniums, lemons, and chamomiles, it's the perfect pick-me-up for affordable Mother's Day gifts.
28. Find Help In The Bible Mother's Deluxe Bookmark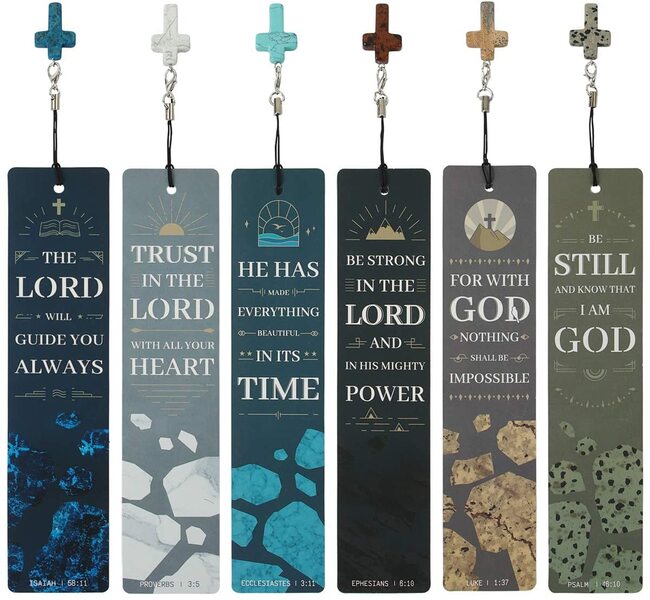 This laminated bookmark has encouraging Bible verses for Mom to remember when she's going through a rough patch. The pen and highlighter that come with this set are ideal for inexpensive mother's day gifts.
29. Flowers with a Purpose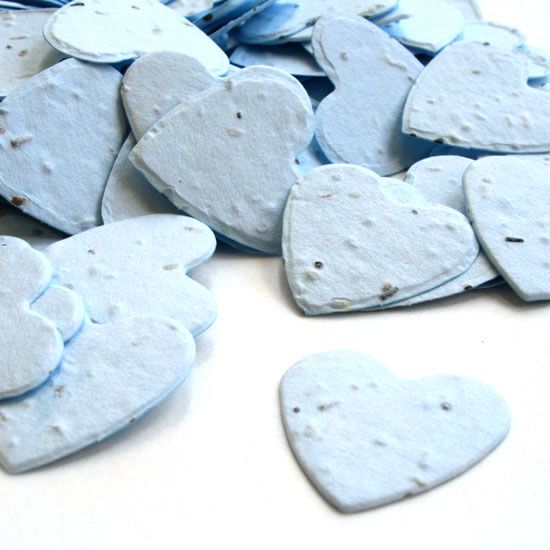 A thoughtful cheap mothers Day present that women can enjoy with their children, this is it. Wildflower seeds are planted in each heart. Flowers will grow as soon as the soil is covered and kept moist.
30. Your Tote Bag Is a Blessing to the Lord
Cheap gifts for mothers Day should make her feel cherished and pampered since that's what she deserves. Your church group will know how much you value them when they receive this quilted tote bag. Whether you're on the road with the kids, their snacks, or your own personal belongings, this bag's big handle and zipper closure make it the ideal solution.
>>> Read more: 43 Mother's Day Gifts For Friends At Various Price Points
Cheap Gifts For Mothers Day Baskets
31. Cute Gift Set for Skin Repair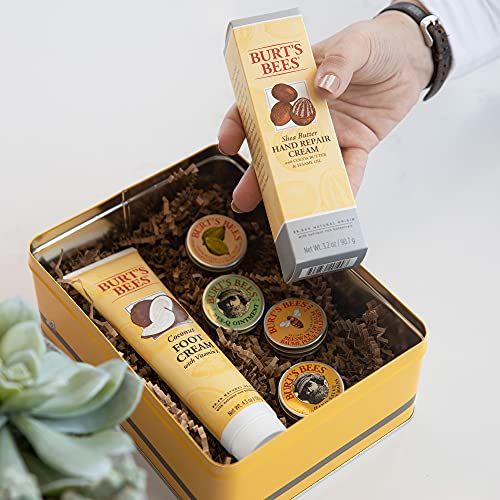 She'll find everything she needs from head to toe in this refillable tin, including coconut foot cream, shea butter hand cream, and nourishing lip salve. This item is one of the cheap gifts for mothers day on our list.
32. A Gift Basket of Self-Care
Everything you need for a spa night in the comfort of your own home is included in this box. Starting with a honey oatmeal bath, she can use hydrating lotions and balms to replenish her skin.
33. Floral-Printed Weeder Gloves Gift Set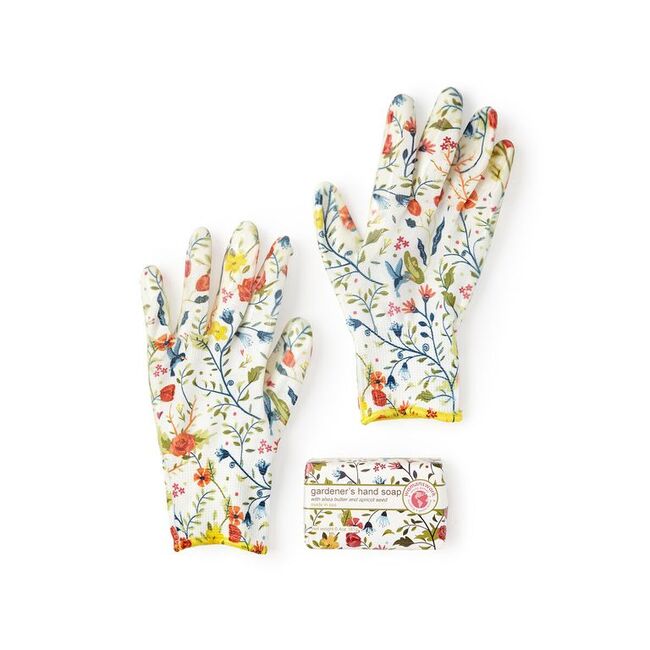 She'll need gloves that protect her hands if she spends her weekends tending the garden (and, well, pretty). Soap that soothes the skin can be used once she's finished her workday.
34. Lavender Bath and Body Gift Set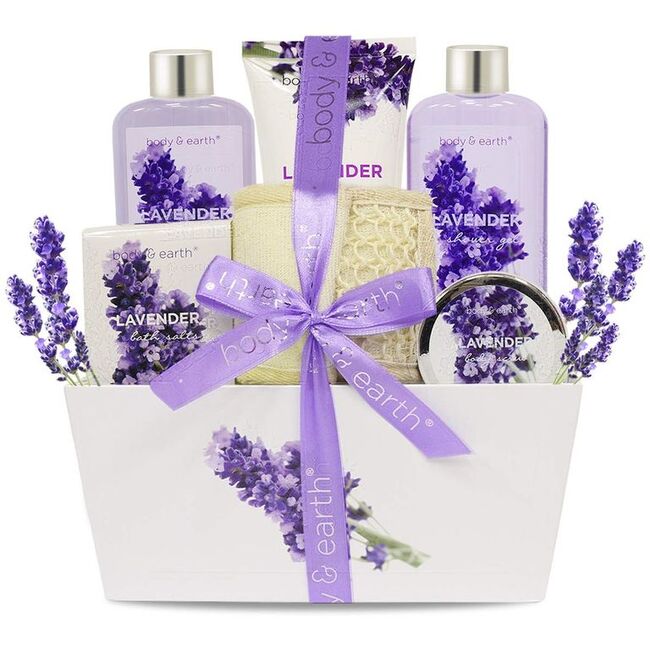 This cheap mothers day present box will serve as a gentle reminder to mom to take care of herself from time to time. She may become addicted to the lavender-scented products and want more in a few months, so watch out.
35. Box of goodies for Mom on Mother's Day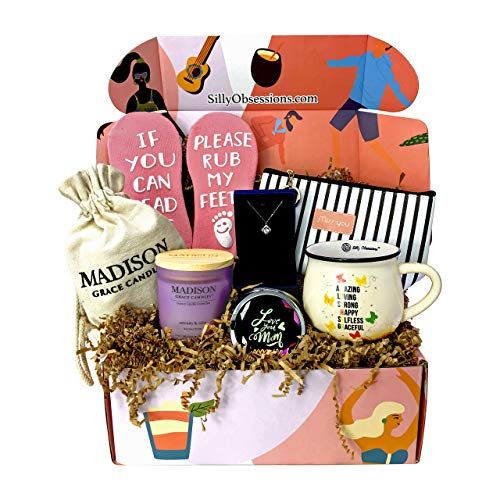 If you're looking for thoughtful affordable mother's day gifts, consider this box of goodies. You can't go wrong with chocolate and candy, but imagine what your mom will think when she sees this box of self-care delights that includes jewelry and candles.
36. Gourmet Cookies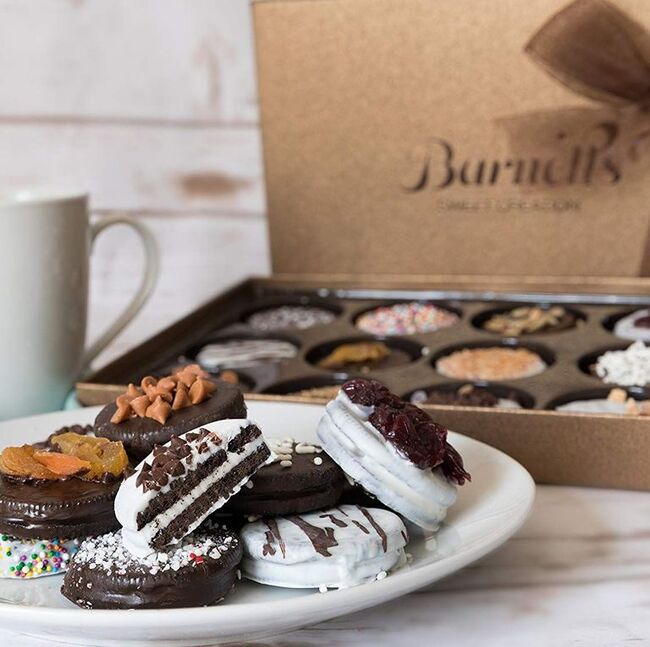 Even though this isn't a standard gift basket, Barnett's cookies are a surefire way to please your loved ones. Amazon has nearly 9,000 five-star ratings on this cute gift package, including 12 chocolate-covered sandwich biscuits.
37. Basket of Honey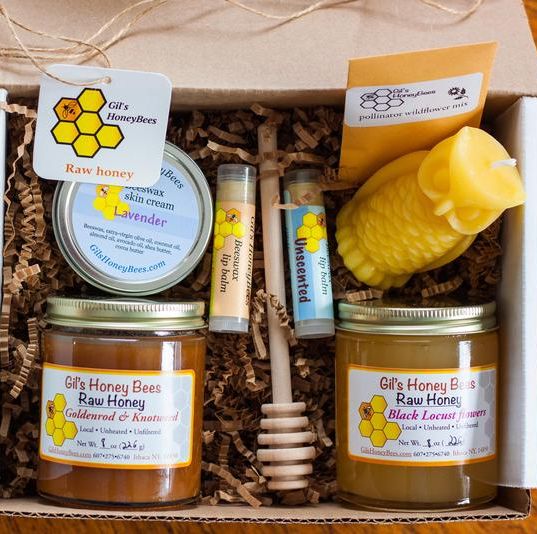 This gift basket is a no-brainer because she's as sweet as honey. A beeswax candle and honey-infused beauty products are included, in addition to the two jars of different kinds of honey. These sweets are one of the best cheap gifts for mothers day!
>>> Read more: 40+ Mother's Day DIY Gifts That Are Thoughtful And Easy To Make
Cheap And Easy Mother's Day Gifts
38. DIY Popsicle Stick Artwork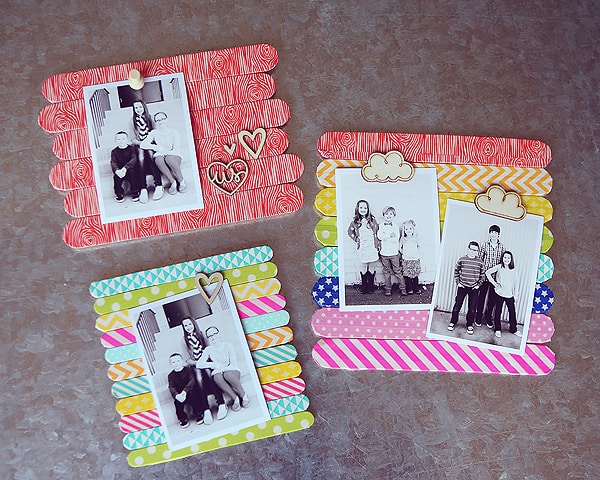 Toddlers have perfected the art of making cheap gifts for mothers day from scratch. One of these is a must-have for any mom's collection! Remember, no one but the creators of the rules gets to set them. Perhaps the ideal cliche is a popsicle stick picture frame. It's also possible to go the additional mile and add a dash of flavor!
39. Monogram with a Blooming Flower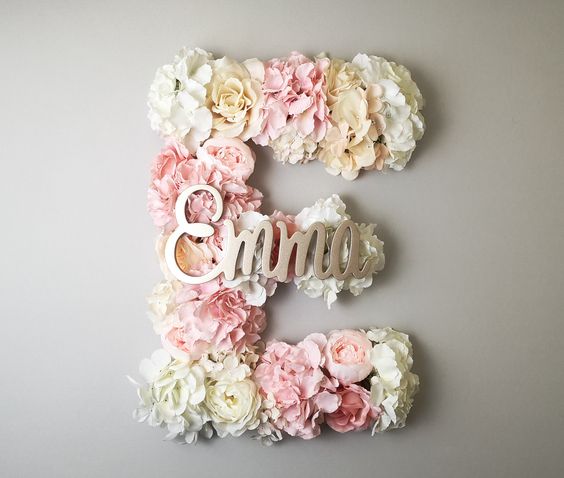 It's time to face the music. What a waste of time and money! Make this cute gift to your mom stand out from the crowd by giving her something unique! For Mother's Day, make a monogrammed bouquet with your child's initials. If you're looking for something more personal than a standard floral arrangement, this is a great option for inexpensive mother's day gifts. Either way, it'll be stunning!
40. Card with a Tulip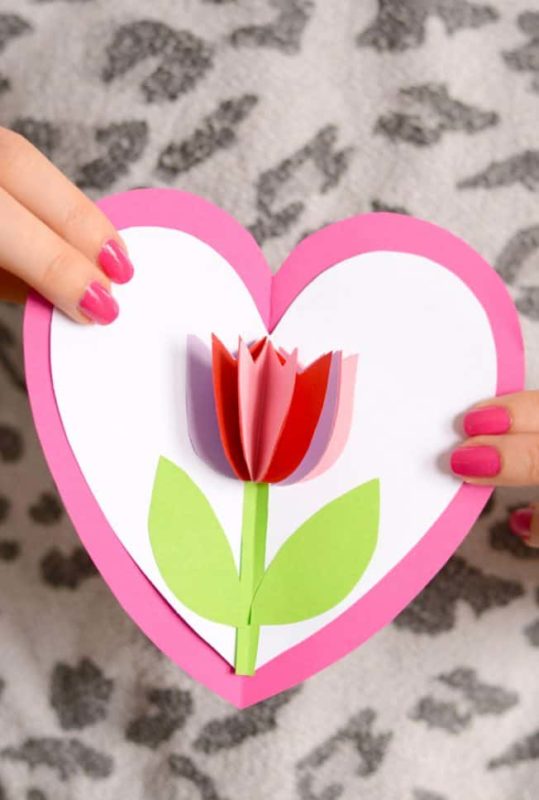 Be kind to yourself if you forget to buy a cute gift for your mother on Mother's Day. Mamma won't be able to tell the difference if you get to work on a personal souvenir! Whatever your mother's favorite dish is, we've got you covered here. You can't go wrong with this easy-to-make cheap mothers day present!
41. Decorated Tea Towels
Last-minute DIY cheap gifts for mothers day look more time-consuming than they actually were. Tea towels are also a useful everyday item, and she'll be sure to put them to good use. A plain linen napkin can be personalized with a cute message reminding her of you!
42. DIY Popsicle Stick Artwork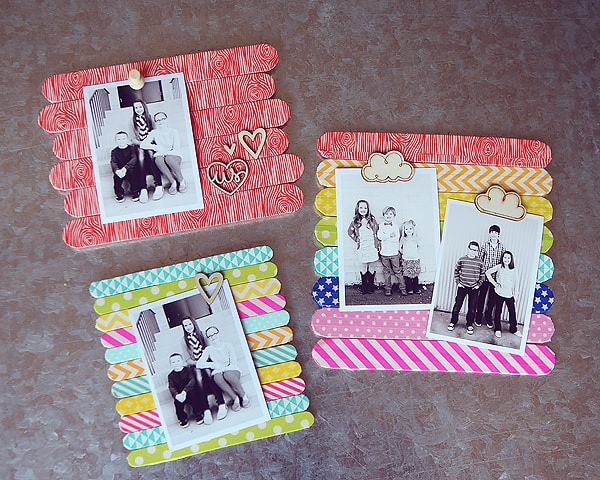 Toddlers have perfected the art of homemade affordable mother's day gifts. One of these is a must-have for any mom's collection! Remember, no one but the creators of the rules gets to set them. Perhaps the ideal cliche is a popsicle stick picture frame. It's also possible to go the additional mile and add a dash of flavor!
43. Handmade Towel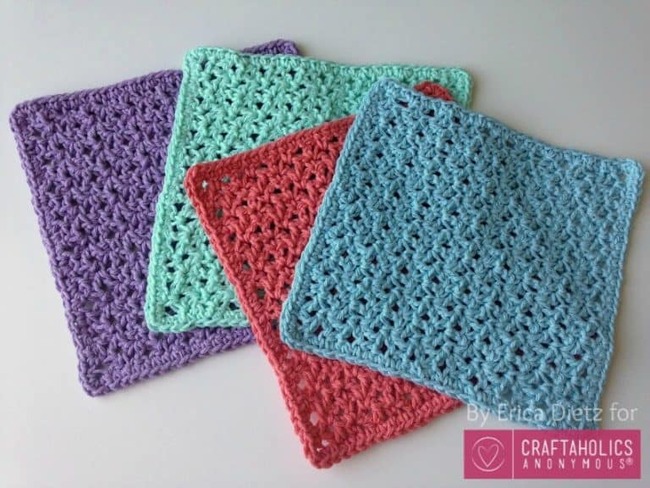 Get creative with these crocheted washcloths if you're more of a knitter than a crocheter. Even if the blossom stitches look a little complicated, they're actually very easy to do! Lavender and chamomile soap bars provide lovely accompaniments to this quick and easy homemade gift for mom. It's going to be a huge success!
Read more:
From your own mother to your wife who has children or a new mommy in your life, these fantastic cheap gifts for mothers day will make her happy without putting a major dent in your wallet. All of the items on our list are less than $60. And with that, here are a slew of budget-friendly Mother's Day gift suggestions for moms of all stripes—and additional proof that you don't need to take out a loan to buy the ideal present!