It makes no difference if your daughter is a small child or an adult woman. A daughter is a daughter forever. Therefore, what mother's day gifts for daughter are available for the coming season? Let's do this!
Mother and daughter share an unbreakable bond. It's a partnership unlike any other in the world. Finding the perfect mother's day present for daughter is not about size or cost—about its sentiment. This collection of mother's day gifts for grown daughter hits all the right emotional buttons; from the humorous to the heartbreaking to the practical, there's something for every daughter to brighten her day.
Best 31 Wonderful Mothers day gift idea for daughter
1. Mug with the inscription "You Are My Little Princess"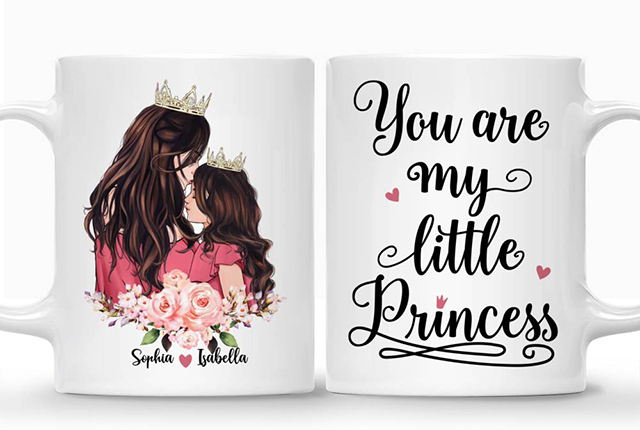 Our selection begins with a customized mug featuring a photograph of the mother and her adored daughter tightly clutching one another. Even without the hot chocolate inside, one may feel the warmth! Additionally, the engraved quotation suggests that regardless of how old the child becomes or has already become a mother, she is still her mother's little princess. Mom will take care of her for the remainder of her years!
2. Fleece Blanket with "I Love You To The Moon & Back"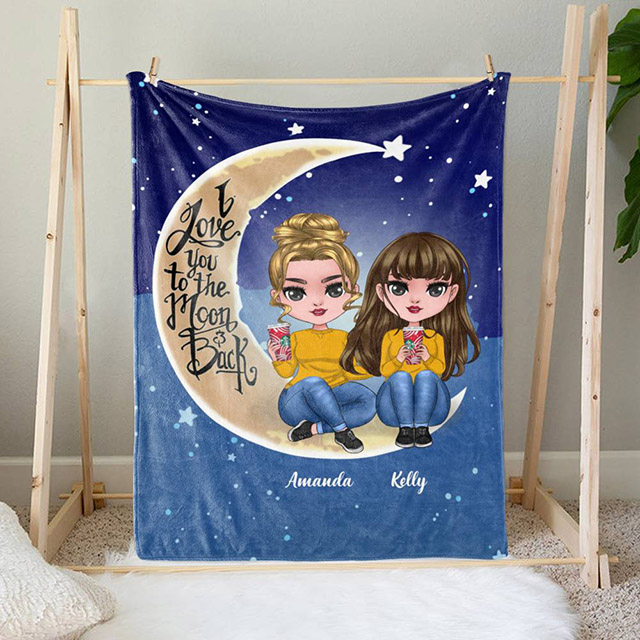 Not only does this monogrammed blanket pass the cuteness test with flying colors, but it also demonstrates the bloodline's strength. Mum must be overjoyed when she reveals how much her daughter emulates her in social situations!
Mother's Day gifts for daughter will work as a warm embrace, lulling the girl to sleep, just like they did when she was a child.
3. Shoulder Bags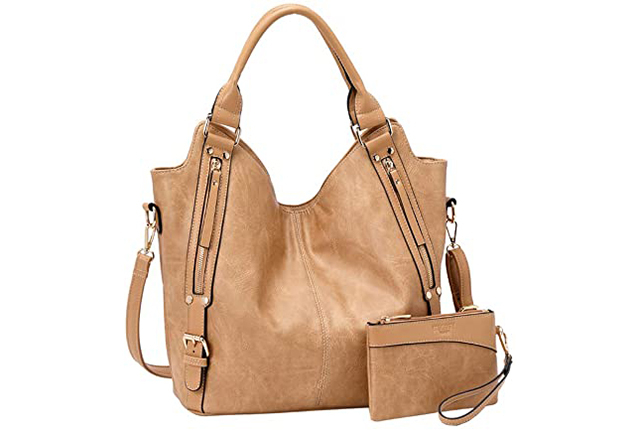 Girls adore handbags. Each female has a unique style and design preference, but no girl can say no to one that fulfills her specifications. Furthermore, shoulder bags are an excellent companion for mothers with children because they are convenient, fashionable, and small for a day out with the family.
4. Mug with the inscription "Happiness Is Being A Mother"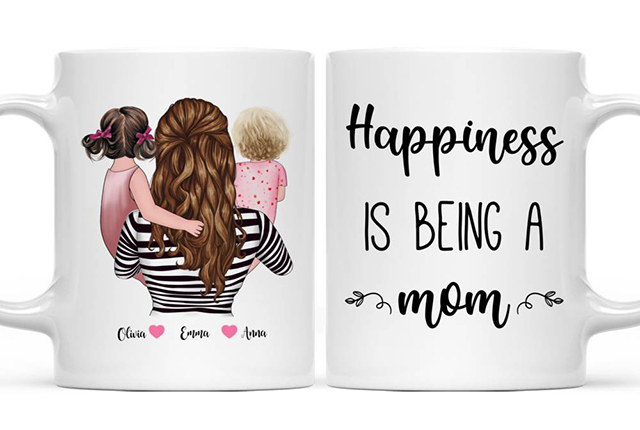 Nobody knows this responsibility like a mother. And your daughter is now prepared to share it with the older child. There are bound to be bumps in the road, but the mug will serve as a reminder of her greatest source of support, her children. No need to wait any longer; add this mug to your list of Mother's Day gifts for daughter!
5. Necklace with a Heart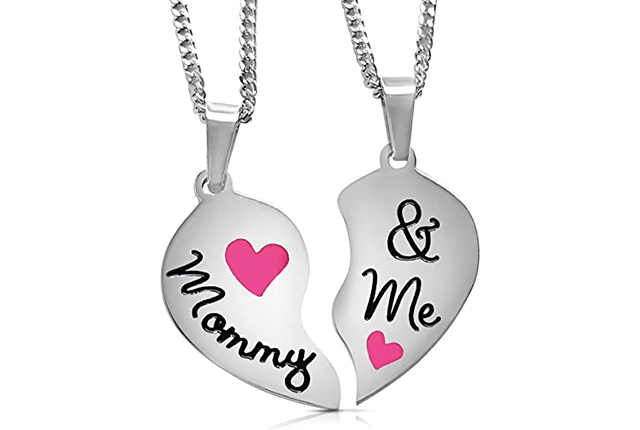 Giving your girl a heart necklace demonstrates your commitment to her protection and care. This Mother's Day gift idea is popular since you can be as creative as you want with the design and it comes in a variety of sizes to accommodate practically anyone.
6. "A Mother Of Boys Works From Her Son Up…" T-shirt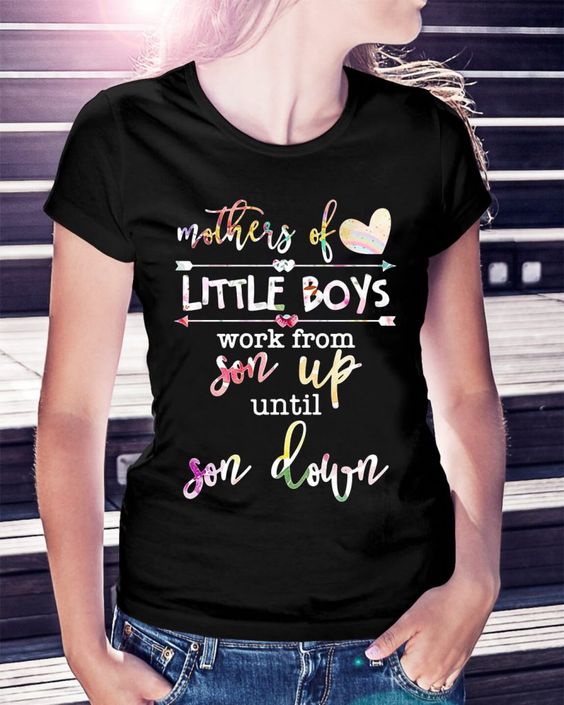 Nothing screams practicality more than a customized t-shirt. This family shirt excels at toying with words and infusing this mothers day gift idea for daughter with a sense of comedy. Consider her wearing this top out with her small family. Passersby must be drawn to her cool demeanor. Given the photos of boys, it's advisable to present this one to your daughters who have sons rather than daughters.
7. Set of Bath Bombs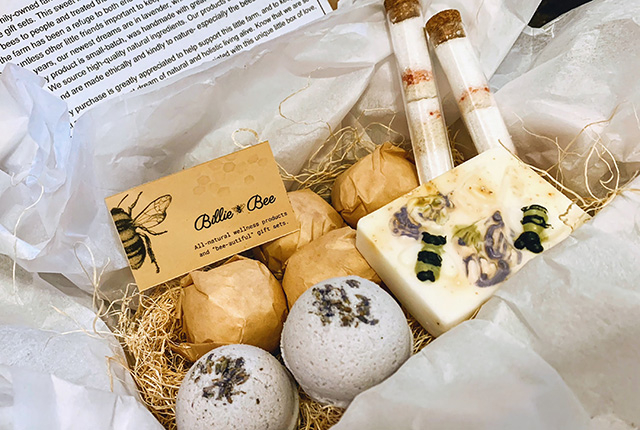 Treat her to a nice bath to alleviate her stress. You can select ones that include the recipient's favorite fragrance or those that have a specialized product that can be used to treat specific health concerns. You never wrong with these lovely mother's day gifts for daughter.
8. Mug with the phrase "I Love You To The Moon & Back"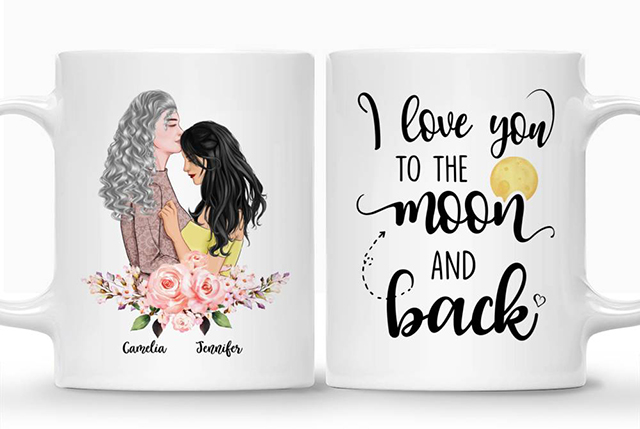 These personalized coffee cups may appear to be a duplicate of the first item on this list. Nonetheless, it features a distinct style and quotations. While the last one is more appropriate for smaller kids, this one will make your older daughters squeal with delight.
Additionally, the statement expresses your affection for her more explicitly by using inspirational mother's day quotes. While the distance between the moon and the earth is enormous, your love for your princess is much greater!
9. Basket crocheted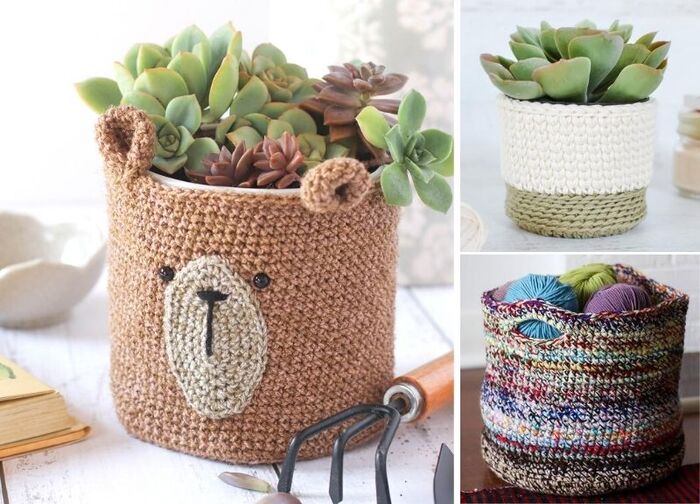 Crocheting a basket may take several days if you are pressed for time, but it can be completed in a single day if you are an expert. Nonetheless, the sentimental value and devotion generated by this Mother's Day present to daughter are immeasurable.
Your girl will fall in love with this mother's day garden gift, at first sight, fantasizing about all the ways she may use them.
10. Mug with the phrase "Happy Mother's Day"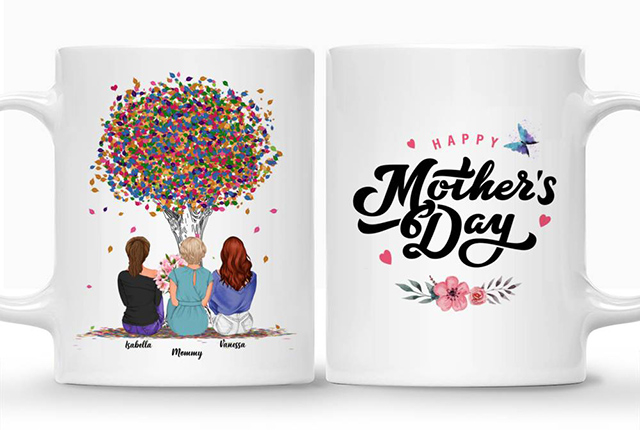 Under the cheerful tree of happiness, a family is seated next to one another, savoring the moment. That family may consist of two generations, but who knows, it may consist of three! This may be one of the best Mother's Day gifts for daughter if your daughters are approaching their nubile years.
>>> Read more: 41 Best Mother's Day Gifts For Wife: Romantic And Lovely Ideas
11. Cake for Mother's Day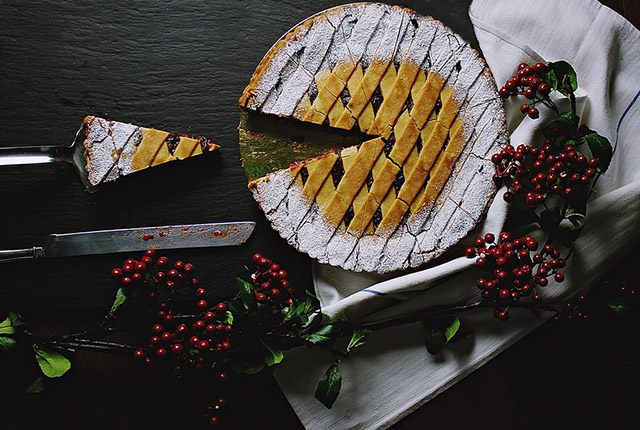 Time spent with and leading the new family must have exhausted the woman, leaving her in desperate need of her parents' warmth and protection. She's happy to share the cake with your grandchildren and sons-in-law as well. It's time to share the sweetness of your love with the new family with our Mother's day gifts for grown daughter! The cake is also the ideal mother's day gift for pregnant wife because she is really like sweet.
12. Canvas print of mother and daughter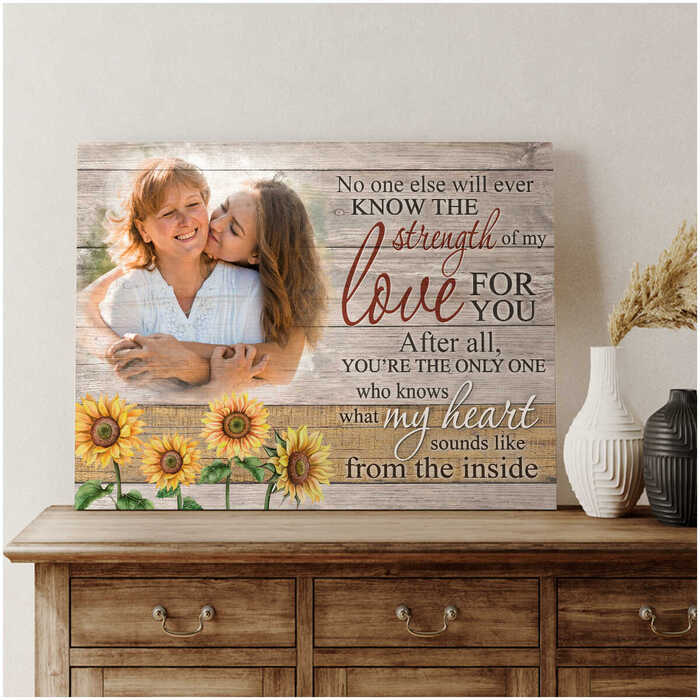 Mother's day gifts for daughter do not have to be directed at a mother with human children. It could be a mother with her animal offspring! Growing a furry pet is not as simple as growing a child. It entails a great deal of responsibility and affection. Without enormous love, it is impossible to form a strong bond with the awesome child. This item may serve as proof of your princess's commitment to the awesome youngster.
13. Bath Bomb Set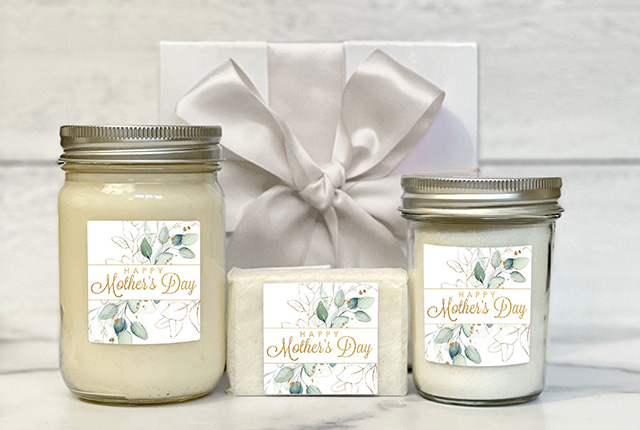 Apart from the bath bomb set, a candle set is an excellent way to conclude a difficult day. You can mix the two for a more dramatic impact. However, exercise caution while selecting ingredients, as the incorrect usage of some components can have a negative effect on the recipient's health.
14. Portrait of a Mother and Her Daughter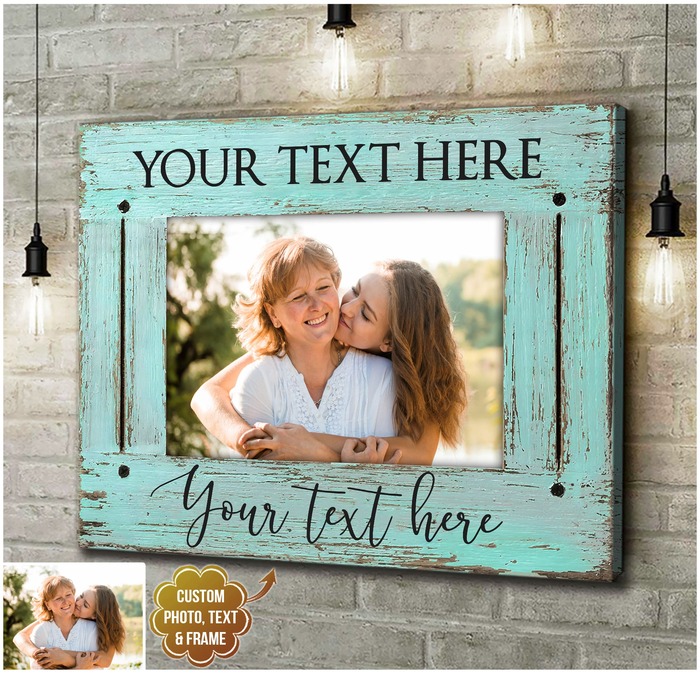 Over the years, she infused your home with so much love and joy. Now, you can fill hers with the same thoughts, courtesy of this bespoke portrait she may display as a reminder of your unique friendship. You may customize each figure's skin tone, hair color, attire, and beverage preferences to ensure that it is an exact replica of the two of you.
15. Starter Kit for an Urban Leaf Herb Garden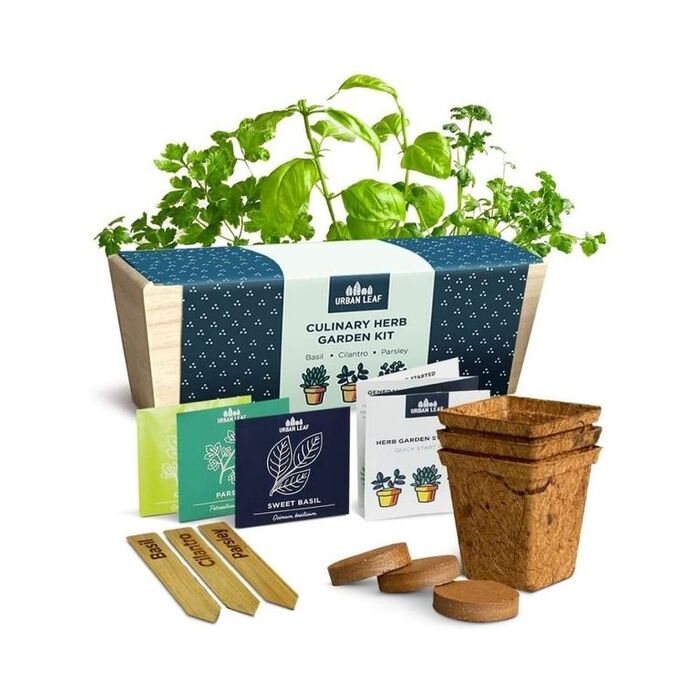 While you may not be present to remind her to eat her vegetables, that does not mean you cannot ensure she has fresh ones on hand! These mother's day gifts for daughter are all-in-ones, American-made home garden kits contain a planter box, potting soil discs, bamboo labels, how-to guides, and top-quality seeds.
16. Veil of Radiant Glow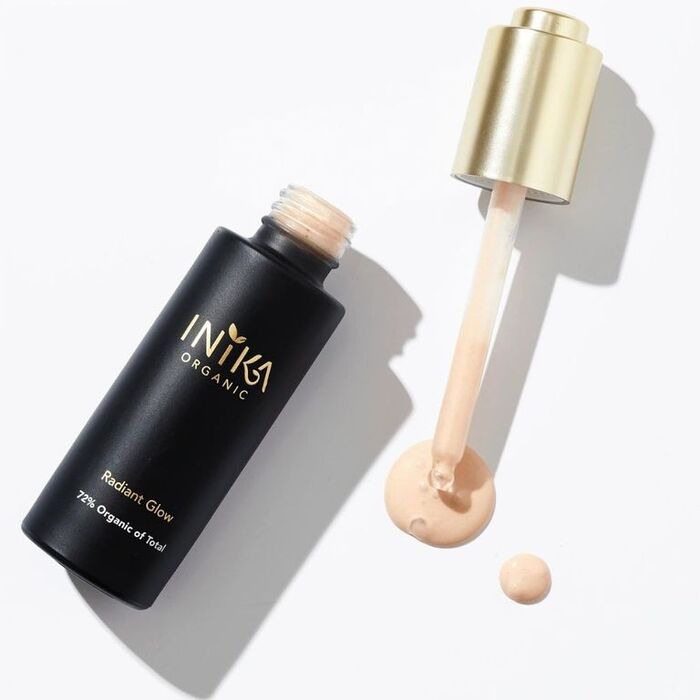 Do you recall the good ol' days when she used to experiment with your makeup with this Mothers day gift idea for daughter? Give your beauty-obsessed daughter the gift of amazing skin — 100 percent natural, organic, and her own this time! — with this primer-moisturizer-highlighter combination from one of the world's cleanest beauty brands (because your girl deserves nothing but the best).
17. Folding Treadmill WALKINGPAD S1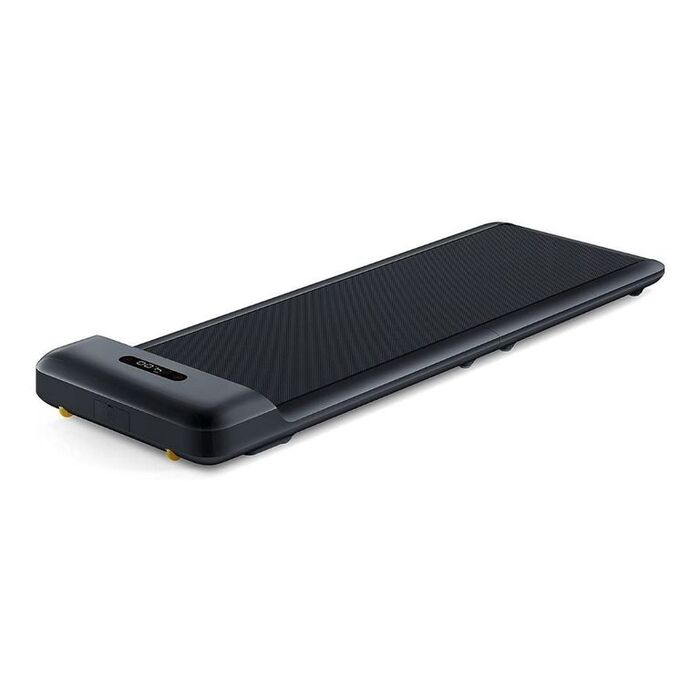 If your fitness-obsessed daughter has been lamenting her inability to squeeze in exercises recently, a home treadmill may be the solution to her prayers. Foldable treadmills, which are all the rage these days, are ideal for compact places (like her city flat) and for those trying to get their steps in between Zoom meetings.
18. Canvas Print 'To My Daughter'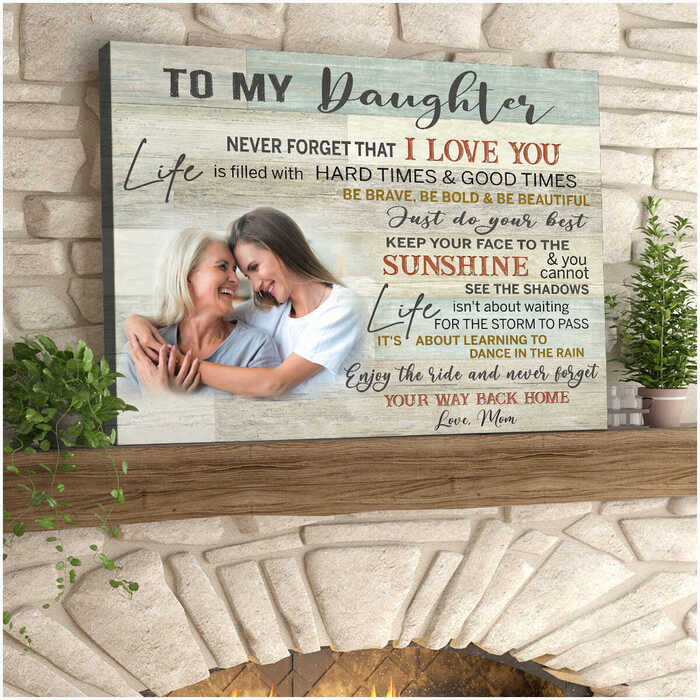 Regardless of how far away your little daughter is, she can always rely on Dad to assist her. With this Mother's day present for daughter, remind her of the powerful woman she is: Not only is it a lovely accent decor, but it also includes a charming note praising your daughter.
19. French Press Coffee Maker from the Artisan Series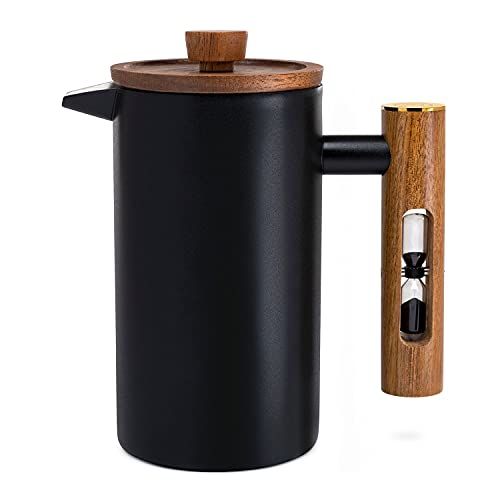 When it comes to Mother's day gifts for daughter that can put her energy up every day, this one is the best. Is it possible for a French press to be more elegant than this? The black, double-walled metal body maintains coffee's temperature for hours, while the wooden handle and lid offer a touch of sophistication. There's even a timer built into the handle, so she knows exactly how long to wait before pulling down the plunger.
20. Necklace for Mother and Daughter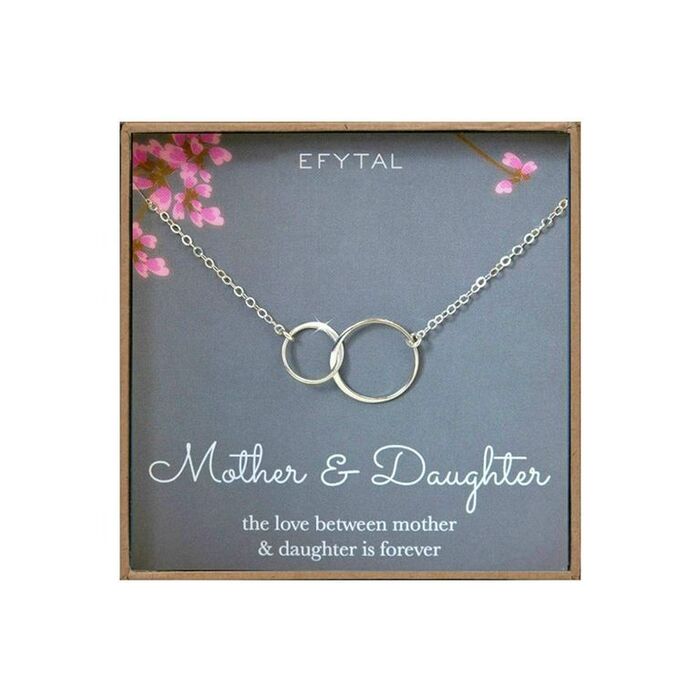 This tiny sterling-silver necklace, with its delicate duo of linked circles, symbolizes the unbreakable relationship between mother and daughter. It's handmade and includes a gift bag, tissue paper, and notecard to make gifting simple.
>>> Recommend reading: 43 Cheap Gifts For Mothers Day On A Budget In 2022
21. Butterfly Canvas Sing Hallelujah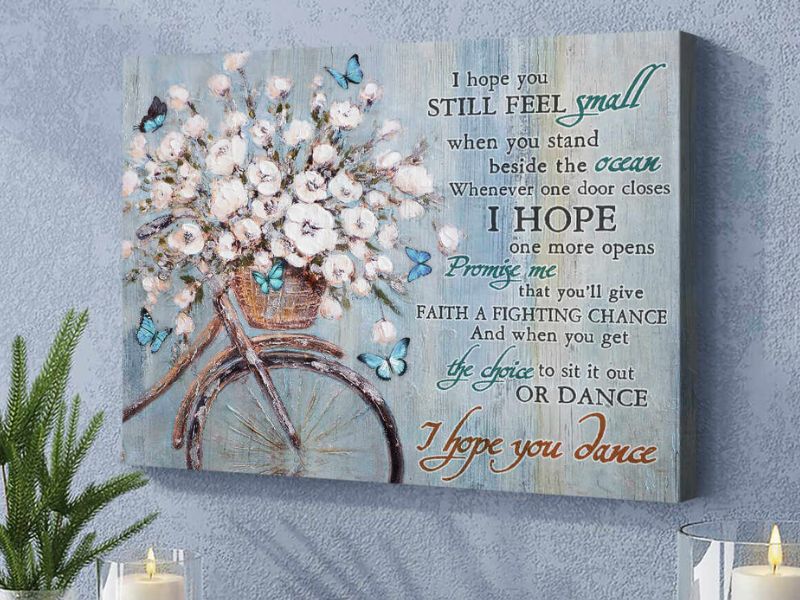 Your daughter is powerful, just as the women who came before her were, as this print demonstrates. This Mother's day present for daughter will look fantastic on a gallery wall in her house and is the ideal way to symbolize the ties that connect multigenerational women.
22. Matcha Pura Create Your Own Matcha Kit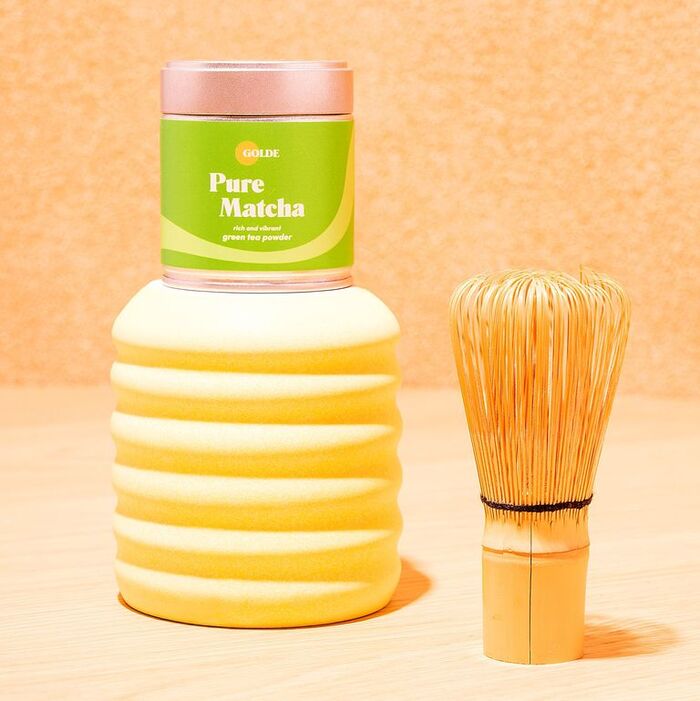 If she's a morning person, making matcha is an excellent way to start the day. Not only is it a grounding practice that requires attention, but matcha also produces a delectable beverage that provides her with a caffeine boost without the crash. Believe us, this is one of the best mother's day gifts for daughter on our list.
23. Exceptional Woman Shirt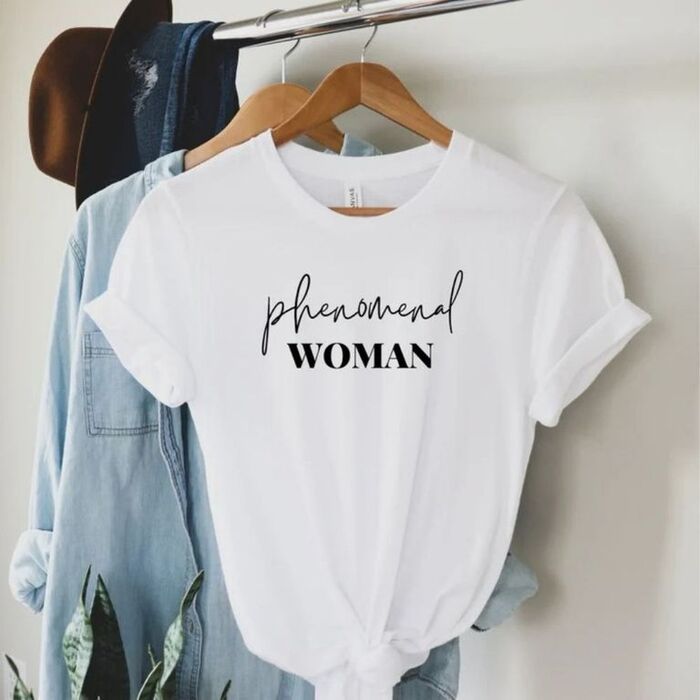 Is your daughter a Maya Angelou devotee? Then let this T-shirt serve as a constant reminder of what an amazing woman she is. The shirt is quite comfortable, and the simple geometric motif pairs well with jeans or with a blazer.
24. The Gift Set Le Mini At-Home Gel Manicure Kit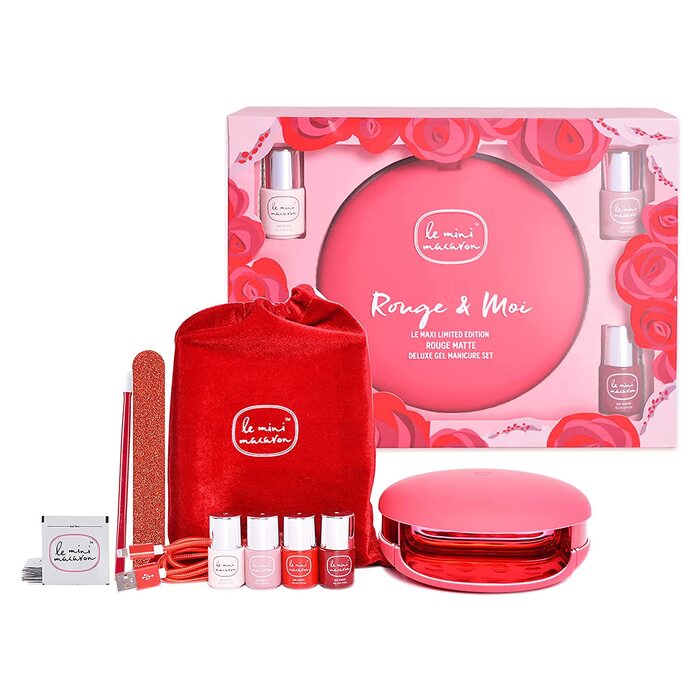 Going to the nail salon for a manicure is a thing of the past. An at-home gel mani-pedi is currently one of the hottest fads. This set includes everything your daughter needs to achieve professional results at home, including the indispensable LED lamp.
25. The Felt Letter Board in the Farmhouse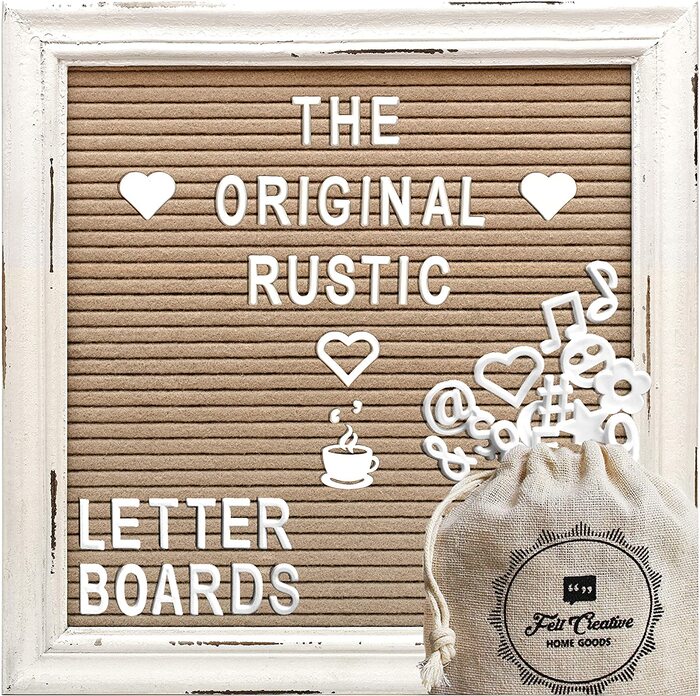 This farmhouse chic felt letter board will look fantastic in their home and has enough letters and numbers to allow them to modify their text frequently. This is one of the chic and charming Mother's day gifts for daughter you can give her for the upcoming special day.
26. The "However, She Persisted" Conundrum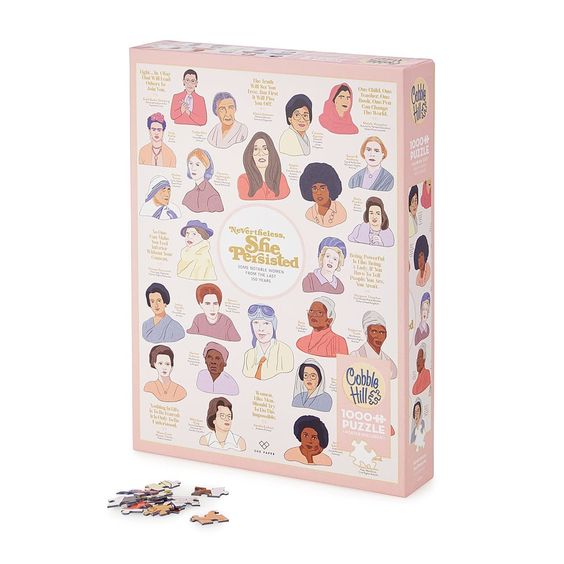 We could not be more in love with this Mothers day gift idea for daughter! This extremely popular "Nevertheless She Persisted" puzzle features 24 of history's most powerful and game-changing women.
27. Hoodie Mama Bear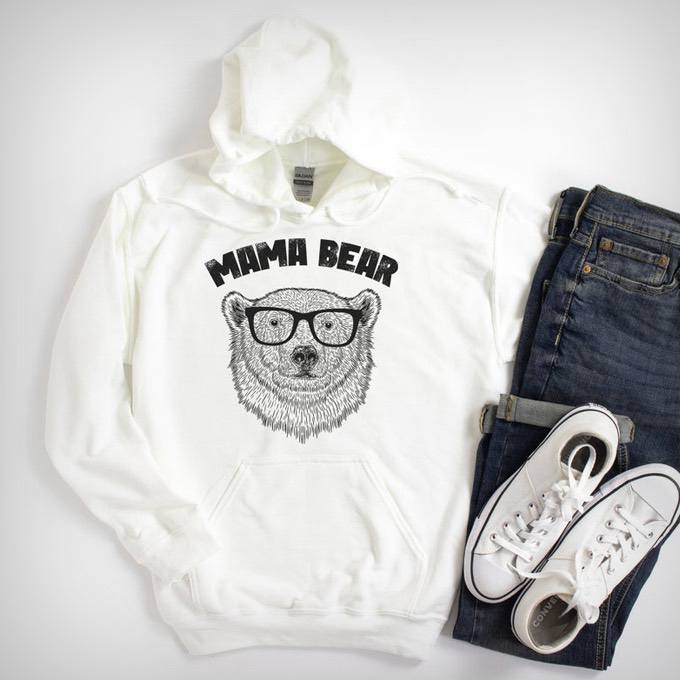 When you're unable to defend her, wrap her in your devotion with this adorable and comfortable hoodie. The hoodie is available in four light colors and five sizes ranging from small to 2XL. It displays a huge spectacle-wearing hipster bear's face on the front, along with the phrase 'Mama Bear.'
28. Necklace "I'll Be There" Necklace from Mother to Daughter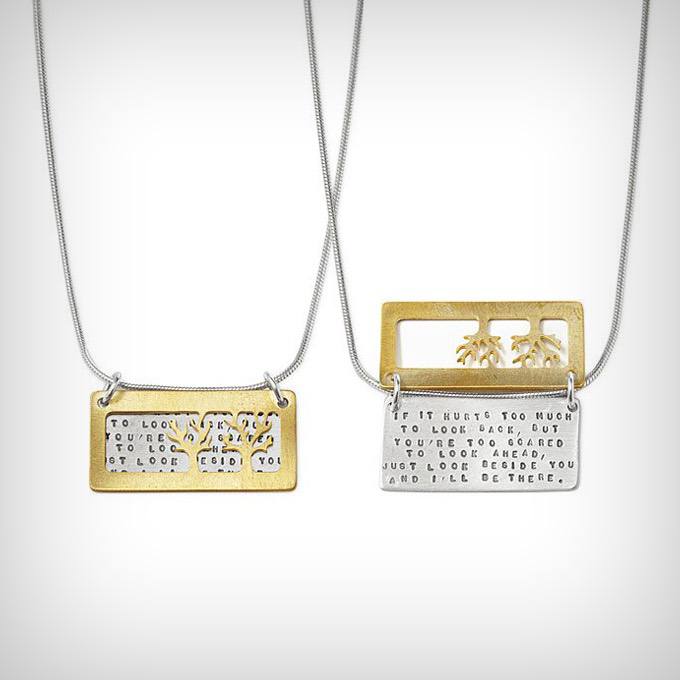 This necklace and pendant combination is a lovely way to remind her that you'll always be by her side. It's an ideal Mothers day gift for daughter. The sterling silver tag bears a charming inscription, while the brass overlay displays two cut-out trees standing next to one another.
29. Mom's Engraved Daughter Gift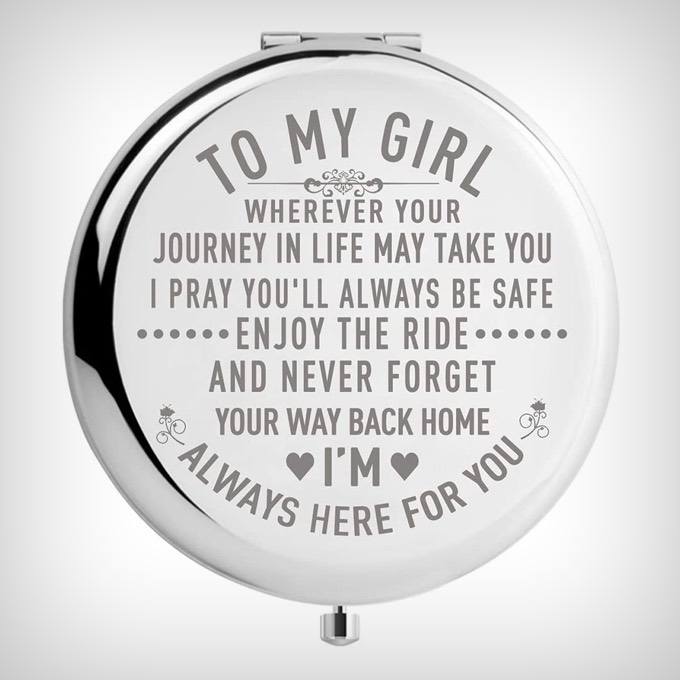 You are looking for mother's day gifts for daughter? Due to the lovely statement engraved on the front, this wonderful travel mirror will instill a persistent sense of belonging in your girl. This silver-finished metal mirror features a standard and 2X magnification option, as well as the nicest message from you to her.
30. Cutting Board with Personalized Recipes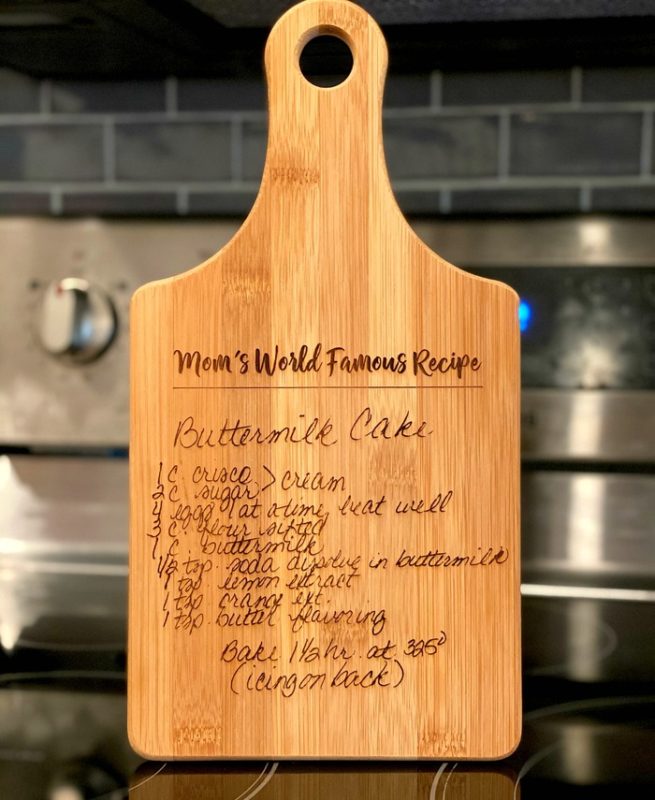 This chopping board will quickly become one of her most valued items for any daughter who has departed the nest. Choose between beech or walnut wood and have a favorite family recipe laser engraved on one or both sides in your own handwriting as a particular memory of home.
31. Mother's Survival Kit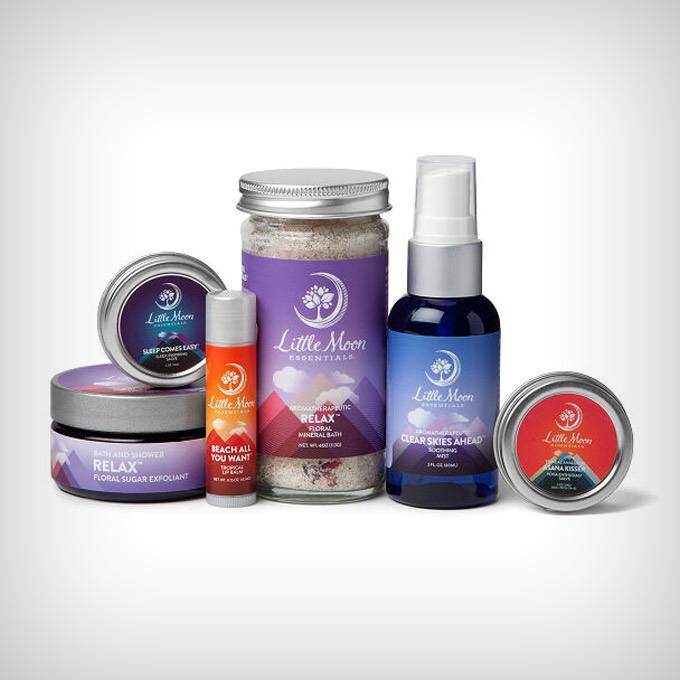 Simply because your kid has given birth does not mean she does not require your care on a regular basis. Give her this new mom care kit, which includes six all-natural products to aid in relaxation, including belly butter, lavender mist, and the all-important sleep salve.
What Is a Good Mother's Day Gift for Your Daughter?
It is true that intentions infuse everything with love and give it greater meaning. Nonetheless, the shape and nature of the gifts may determine whether or not the receiver recognizes your intentions.
Selecting mother's day gifts for daughter based on the recipient's tastes and requirements is a wonderful start, but personalizing them can transform them into the best mothers day gift for daughter ever.
Why should you choose customized Mother's Day gifts For daughter?
Reason No.1: They Are Unique
Each and every detail on the personalized Mother's Day present for daughter is carefully selected for a single individual, the giftee. A combination of these features will create something truly unique that only you can give to your daughter.
Reason No. 2: They Are Economical Yet Meaningful
Nowadays, the advance in technology has lowered the cost of production, creating a market brimming with affordable possibilities for customized things. Personalized Mothers day gift for daughter will be treasured due to the time and work you invested in their creation.
Reason No. 3: They Instill a Sense of Love Among The Recipients
There is no better feeling for your sweetie than knowing that you – her parents – genuinely care about her and understand her. Additionally, if she has never gotten gifts on this occasion, it will be a once-in-a-lifetime experience.
Recommend reading:
So you've discovered a plethora of excellent Mother's day gifts for daughter that are anything but conventional. Your unconditional love and support are the most precious gifts you can give her, and she will be appreciative of whatever you choose to give her.