For a woman with a good sense of humor, are you looking for gag gifts? You've never seen anything like these women's humor gifts before. We were able to find a gift for every occasion, from Christmas to Mother's Day to her retirement and even her divorce. These joke gifts for her will ensure that your gifts stand out. Decide on the best funny gifts for women by considering their preferences and temperament. These Oh Canvas gift suggestions will help you get started.
Funny Game Gifts For Your Ladies
1. A Board Of 50 Affirmations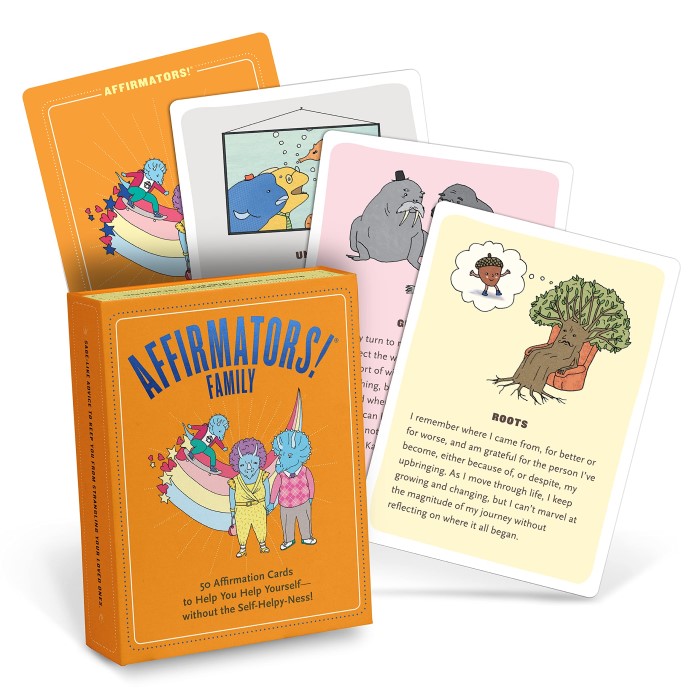 These "inspirational-but-not-cheesy affirmation cards" will help your best work friend, whether they're back at the office or still working from home. They'll inspire them to think outside the box while still making them laugh.
2. Squirrel Feeder With A Horse Head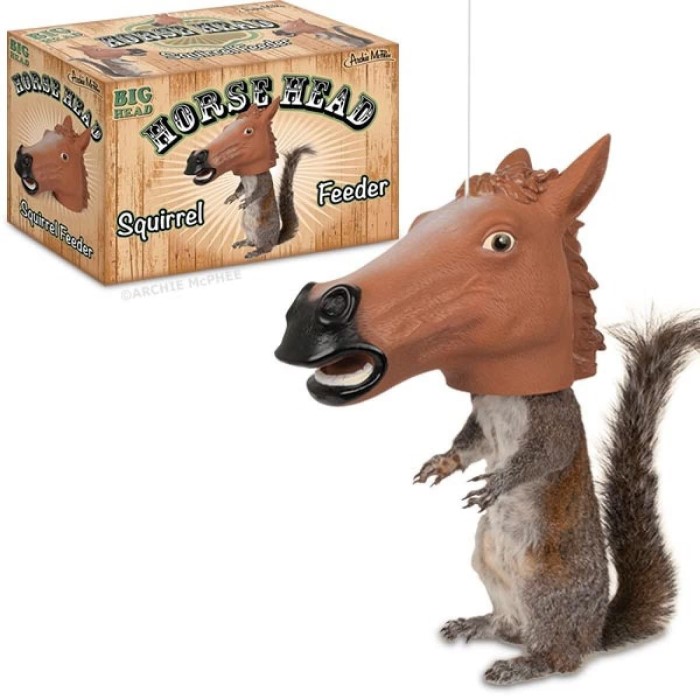 Gifts that are both unexpected and amusing are always well received. This hilarious gift will make your nature-obsessed friend go crazy! It'll transform her yard into a bizarre procession of horse-headed squirrels. Very amusing to watch, it's the gag gift that she didn't know was missing until now!
3. Drawing Without Dignity Game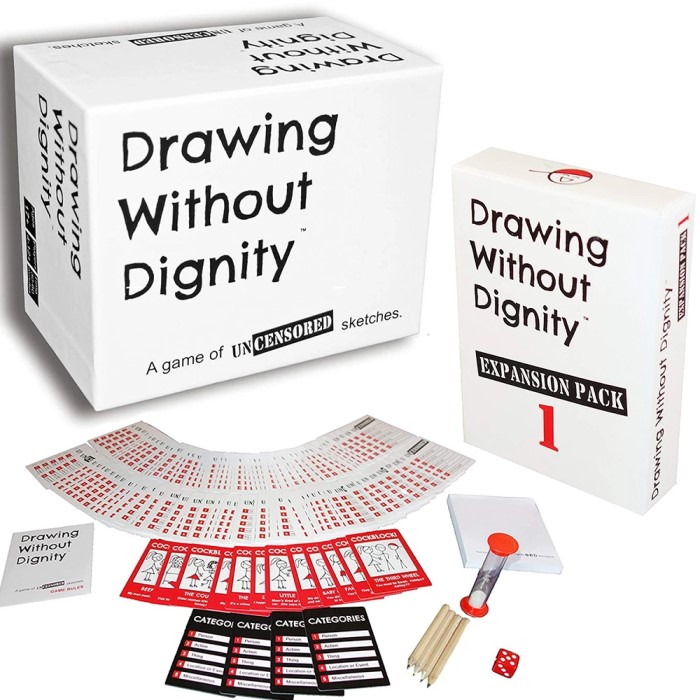 Once a player selects a card, they'll draw whatever says, no matter how to shudder it may be. This Pictionary game is not for the faint-hearted. Include this game on your funny gifts for women list to make her unable to stop laughing.
4. Bandages For Shakespeare's Insults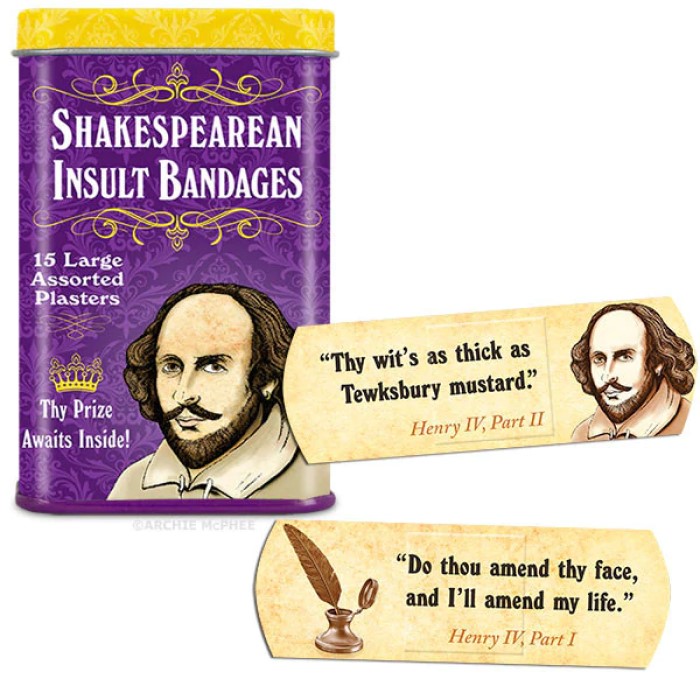 Women's cuts and scrapes will be made a little more bearable with the help of these funny gifts for her. The Shakespearean insults on each bandage are hysterical. It goes like this: "Thou art as fat as butter," "I'd beat thee, but I'd infect my hands," etc.
5. Miniature Pool Table Game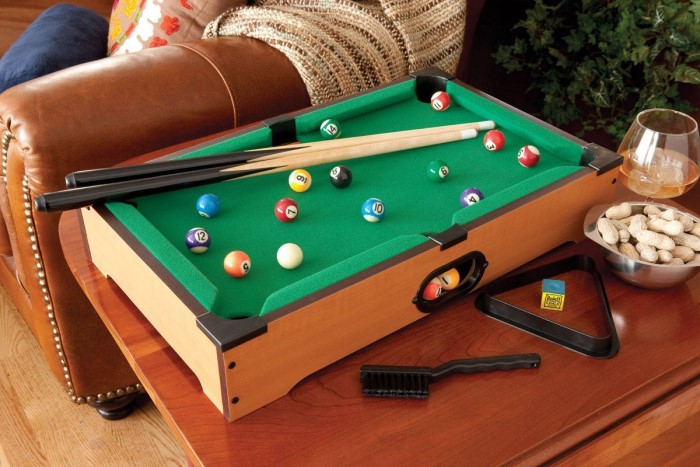 Do they have a game room or a coffee table that could benefit from a mini pool table? No. But it's significantly less expensive than buying them the real thing, and it's still a good idea for a get-together or a party.
6. Game Of Wine Wars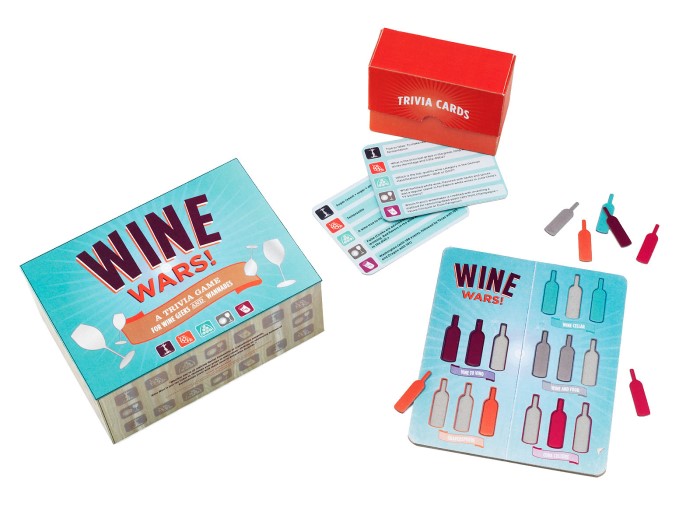 In order to be considered an expert in the field of wine, this game is essential. The trivia game Wine Wars takes you from vine to wine, and cellar to a cork, as you compete against other oenophiles in a battle of wits and knowledge. This would be a hoot for a game night or as funny gifts for women who enjoy victuals.
7. Research Kit For Bigfoot And Sasquatch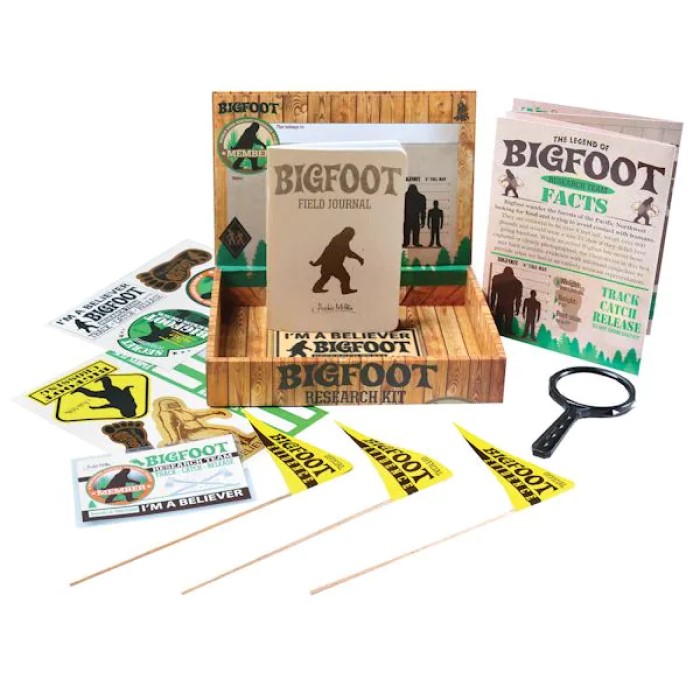 A gift that isn't disgusting would be ideal. Afraid you'll have to use your Bigfoot to buy presents? Then pick up this fantastic Bigfoot research kit and embark on a journey together. It's difficult to Sas-squash all of the included gear! This set comes with stickers, a journal, and a membership card.
8. Party Card Game: Exploding Kittens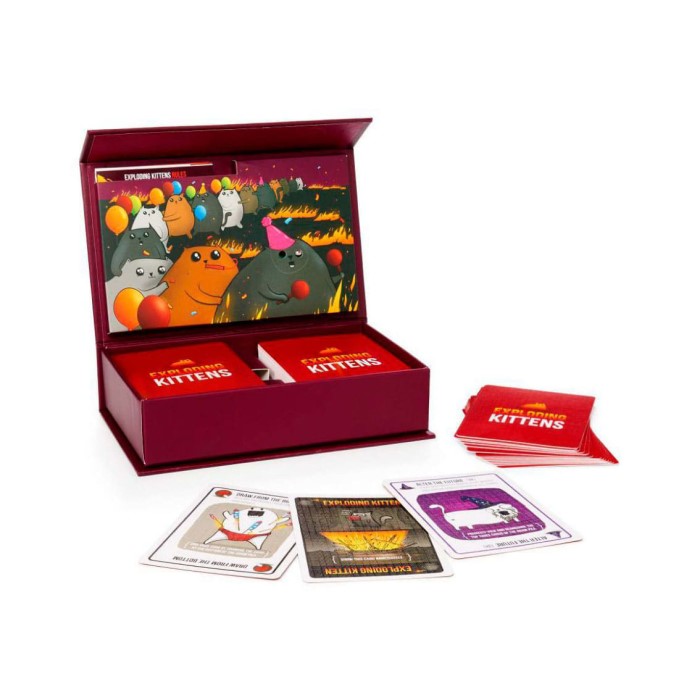 It's no surprise that "Exploding Kittens" has become the most popular Kickstarter project of all time and for good reason. You must use multiple cards in order to avoid picking the "exploding kitten" card. Prepare for hours of enjoyment and laughter with this new party game! This is one of the greatest fun gift ideas for women that you can't ignore.
>>> Recommend reading: 36 Best Gift Baskets For Elderly Women She Will Appreciate
Funny Gifts For Her Space
9. Raccoon Funny Mug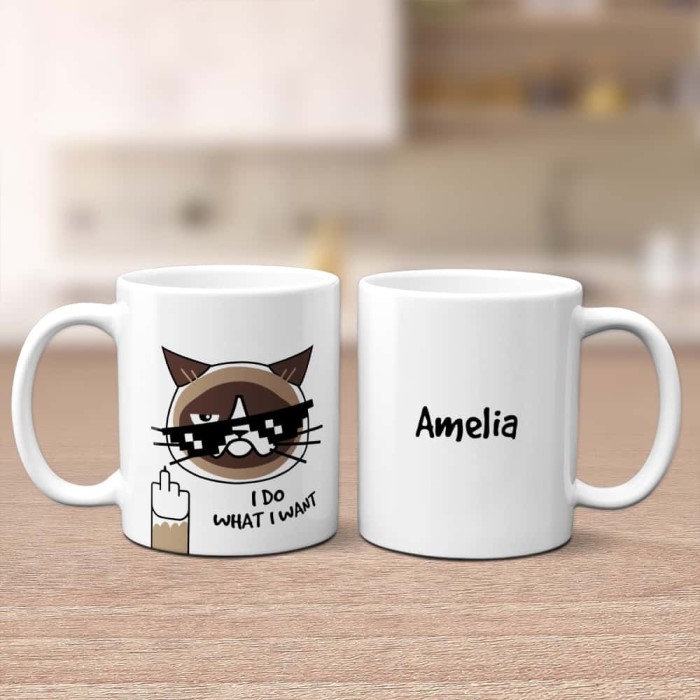 This raccoon must know exactly what it wants to do! If you're looking for a unique present for your loved ones or a practical piece of tableware, this ceramic mug is the one for you. She will be laughing every time she drinks with this mug.
10. Gummy Bear Light Squishy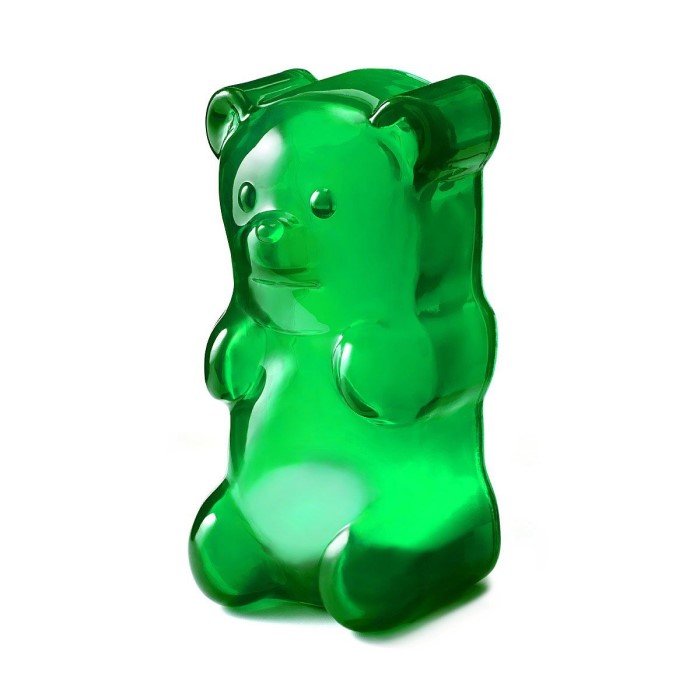 This kooky bear will illuminate her entire world. The room is bathed in a gorgeous rainbow of color when you press the belly button on it. Your gag gifts for women should include these teddy bears You can put them on the tree and they'll look great!
11. Coasters With Funny Quotes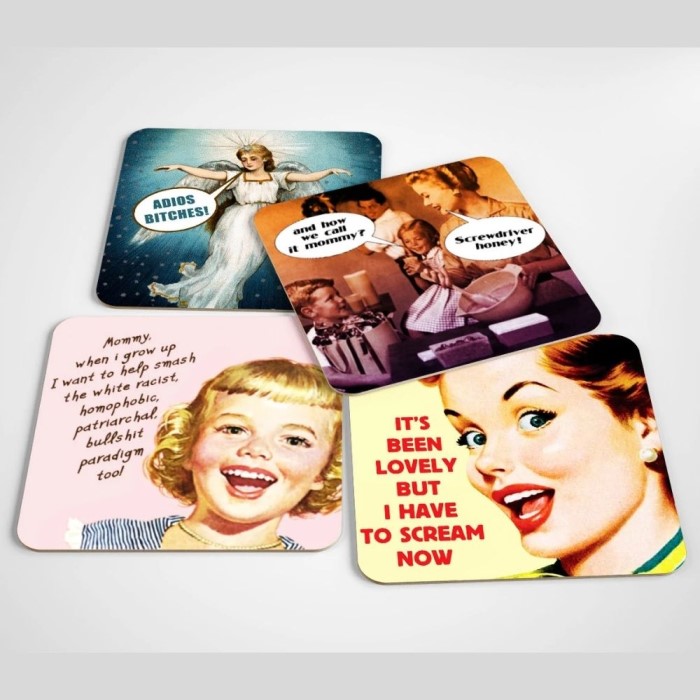 Protect the tables from cup rings while providing her with amusing quotations she could use to express her feelings. You'll never have another boring dinner again! This set of coasters is sure to be a hit! Have them with your list of gifts for her that are a little out of the ordinary.
12. Funny Posing Bookend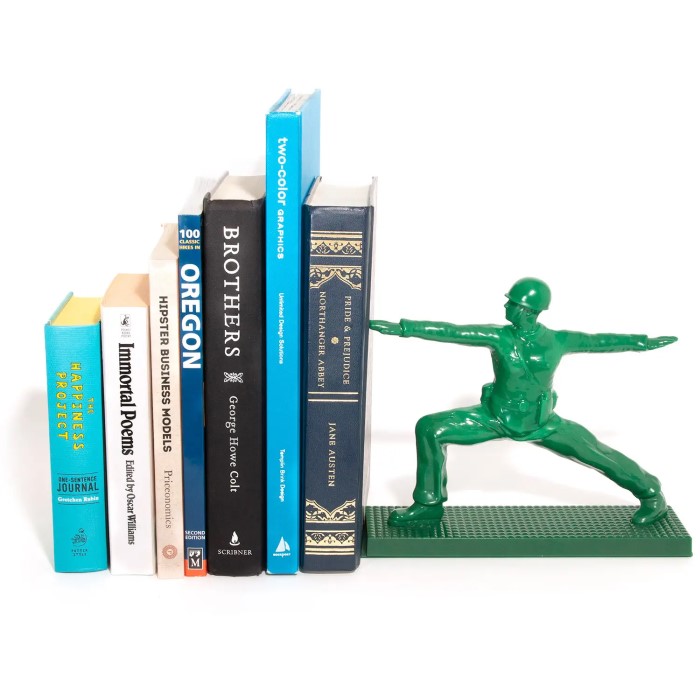 Trying to think of something different to give a yogi as a present? funny gifts for women who are yoga fanatics include these servicemen posing for the camera. In the poses, you can show off your range of motion and strength. No matter if you're giving this to someone who's tried yoga before or is brand new to it, they're sure to be inspired.
13. Meme Pillowcases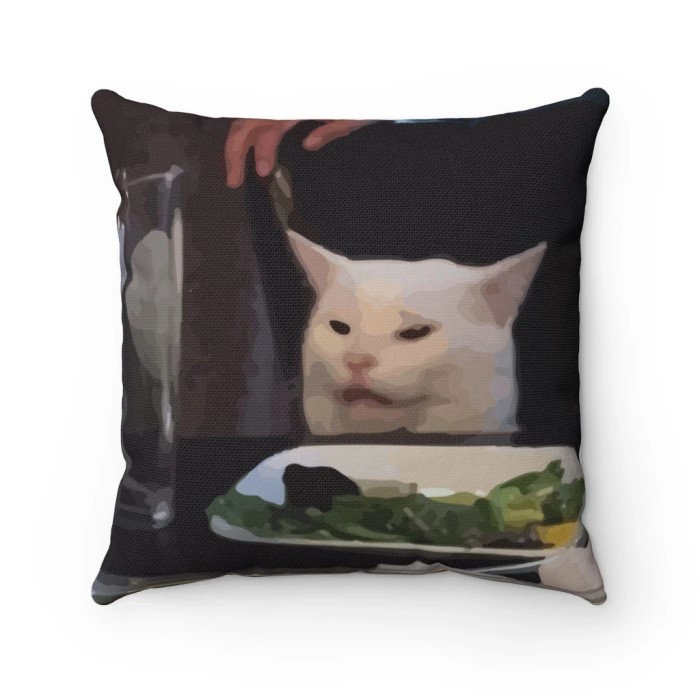 These pillows can be a statement piece in your best friend's room or a fun gift for her. The reversible sequins on this novelty item will look great in her home. Regardless of her reaction, we know she'll be delighted.
14. Funny Entrance Door Mat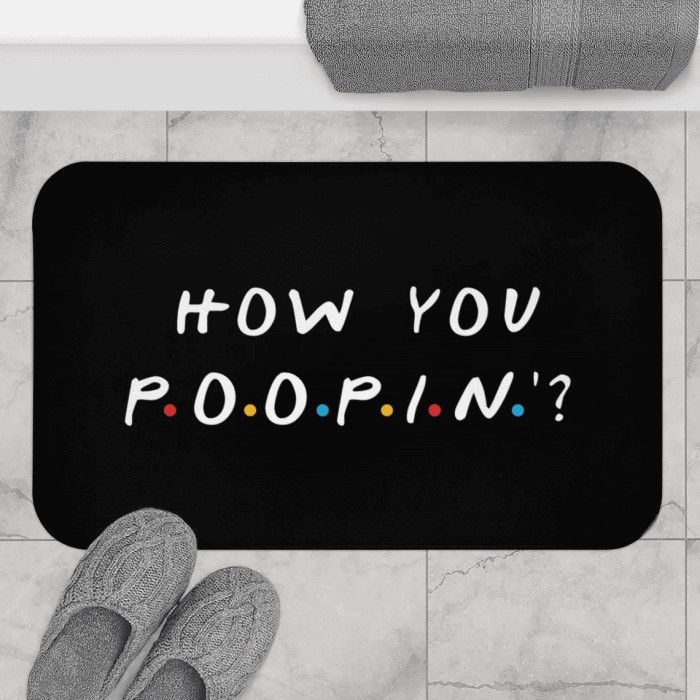 How's your bowel movement? Those who get the reference will appreciate this funny bath mat. Gag gifts for women who aren't afraid to laugh at themselves are always welcome.
15. The Toilet Night Light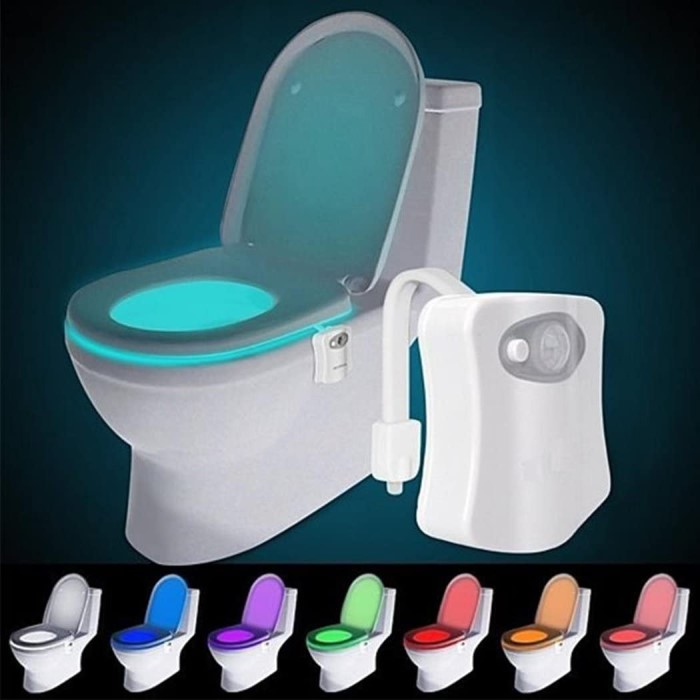 Make it easier for them to get to the bathroom at night by using this motion-activated light. That way, they won't have to turn on the bright led light when they need to use the bathroom. Also, this gift will be an amazing decoration for her space.
16. Baby Cow Art Motivational Sign Canvas Print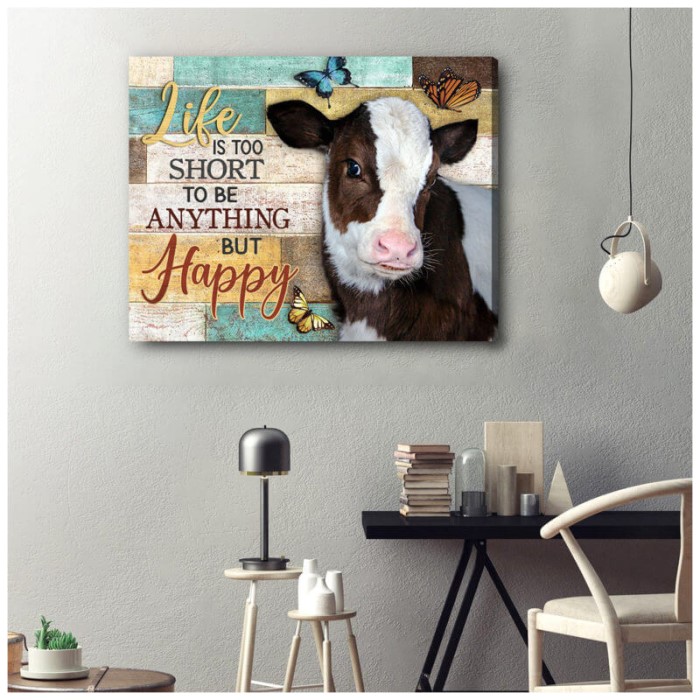 Motivate your woman with this stunning customized present for her from Oh Canvas. In times of stress or exhaustion, this print will bring her joy because of its cuteness and inspiration. The picture should be hung in any of her favorite places to ensure that she is always happy.
17. A Coat Of Ice-Cold Beer
And not even their frigid one is keen on contracting a cold. Hands are kept warm and condensation is avoided when they use these incredibly cute koozies to hold their soda or beer can.
18. A Pizza Blanket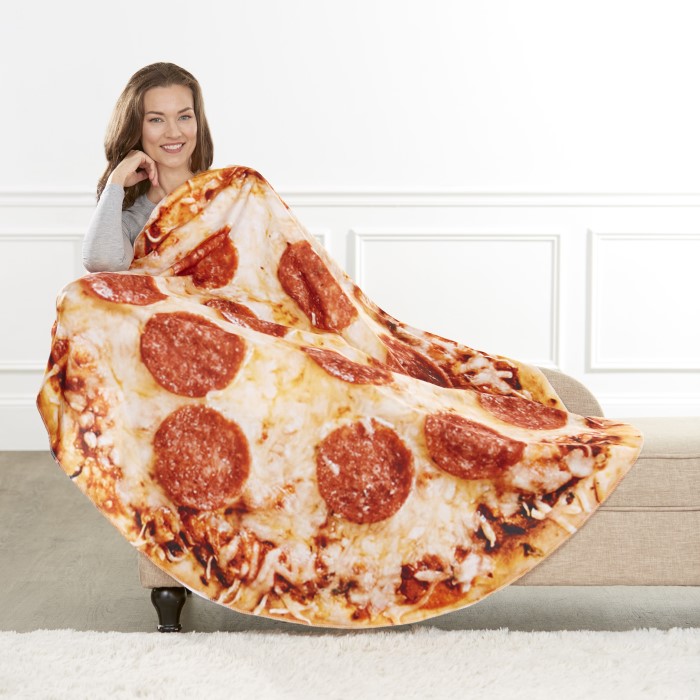 A plush sleeping bag will make them imagine pizza in their heads as it keeps them warm at night. Even if that is not the case, at the very least they will be more comfortable at their next Netflix binge.
19. An Amusingly Sloth-Themed Shower Curtain
It depicts a slothful Godzilla scaling the tower in this shower curtain. Having this scene in your bathroom is a fantasy every woman hopes to have. For any girl, the thought of having this hilarious bathroom decor in her home will be a source of great amusement. So don't ignore these fun gifts for female friends like this to make your loved one laughing for all day.
20. Never Forget That I Love You Canvas Wall Art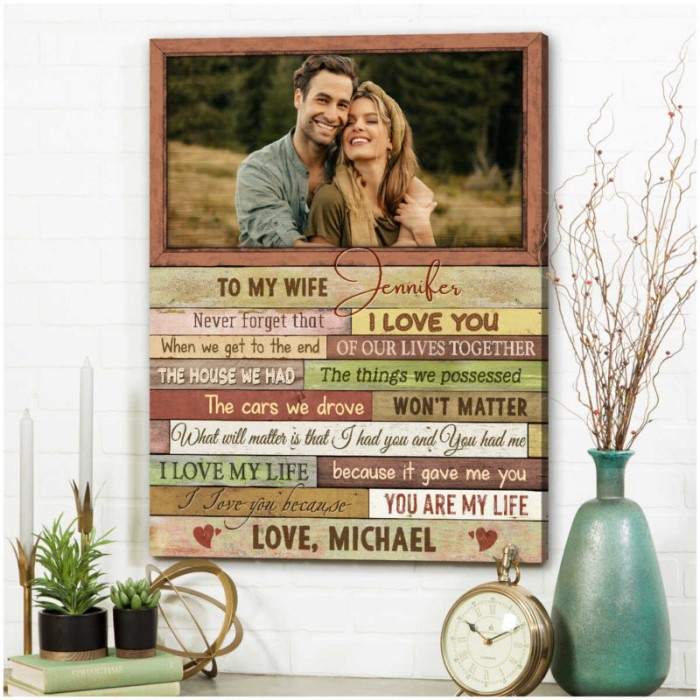 Create a unique gift for her by taking an image of you and her together. Choose a picture of her laughing with you while adding to this canvas print to express your love for her in a subtle way. This amusing present will help her forget about her worries and sorrows.
21. Flamingo Float Tea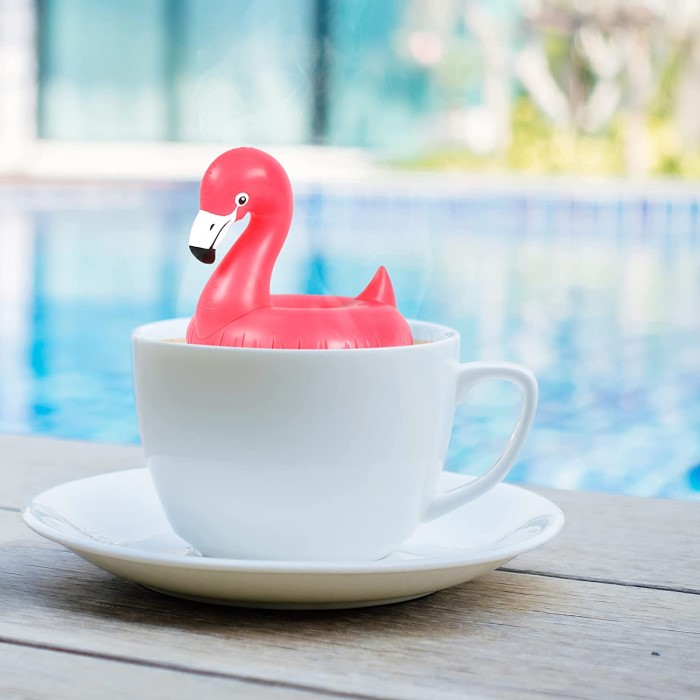 Do you know if the woman you're shopping for is a regular tea drinker? You can use this flamingo-shaped infuser to make tea, and it's a lot of fun. Makes tea-making more enjoyable and is a funny gag gift for women who drink tea every day.
22. Funny Tape Dispenser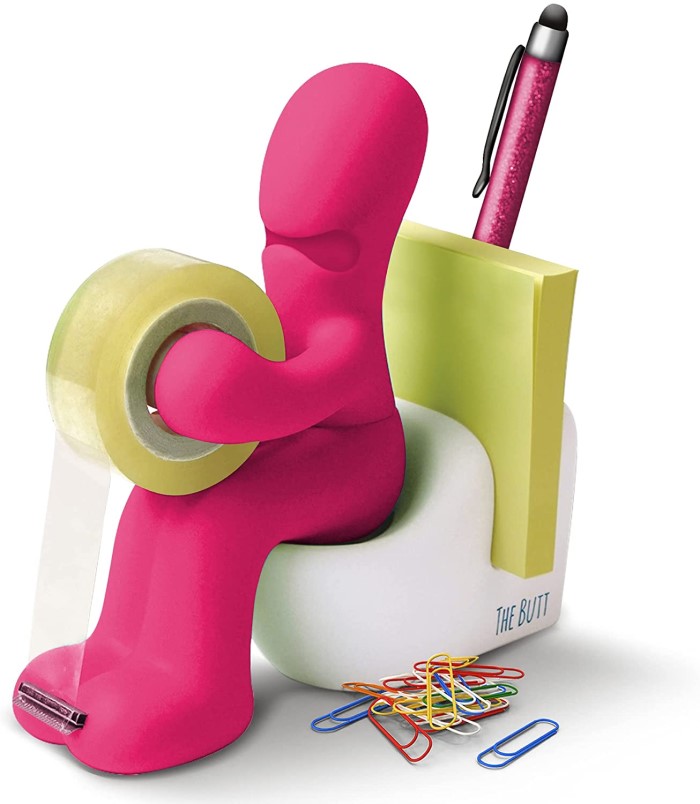 This toilet-sitting tape dispenser is one of the wonderful funny gifts for women or a coworker's desk at the workplace that you shouldn't ignore. It is not just useful, this funny dispenser will create inspiration for her to work.
23. A Mold For Ice Cubes In The Form Of A Cat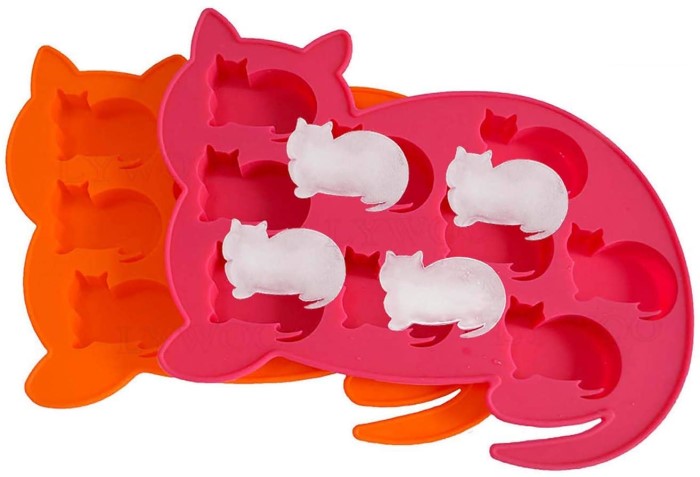 Ice cubes in the shape of a cat are a fun way to liven up any party. It is dishwasher safe, so you can use it over and over again to make ice cubes in a hurry. Love cats? This is a hilarious gift for those who do.
24. A Toilet Bowl Mug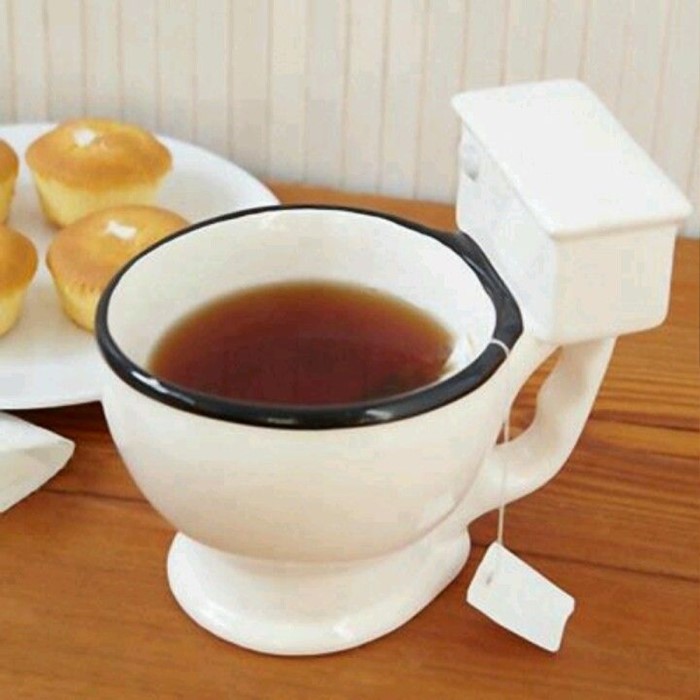 Drinking coffee from a feces-filled toilet mug isn't the best way to start your Monday. This toilet humor gag gift for women is sure to get your friend's attention and get the conversation going.
25. A Massive Mug Of Coffee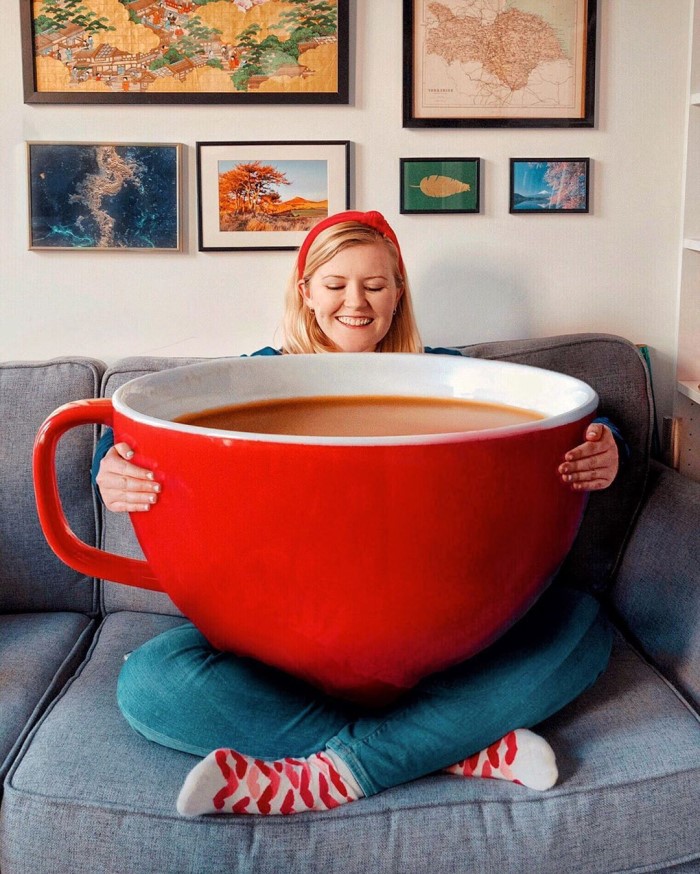 Our friends and family members are sure to fall in love with it. The "I've drastically cut with one cup of joe a day" message on the funny gifts for her is always a hit with the recipients. It's made from high ceramic and can be used to hold your preferred beverages or even office supplies.
Unique Gag Gifts For Women
26. Oven Mitts With A Sense Of Humor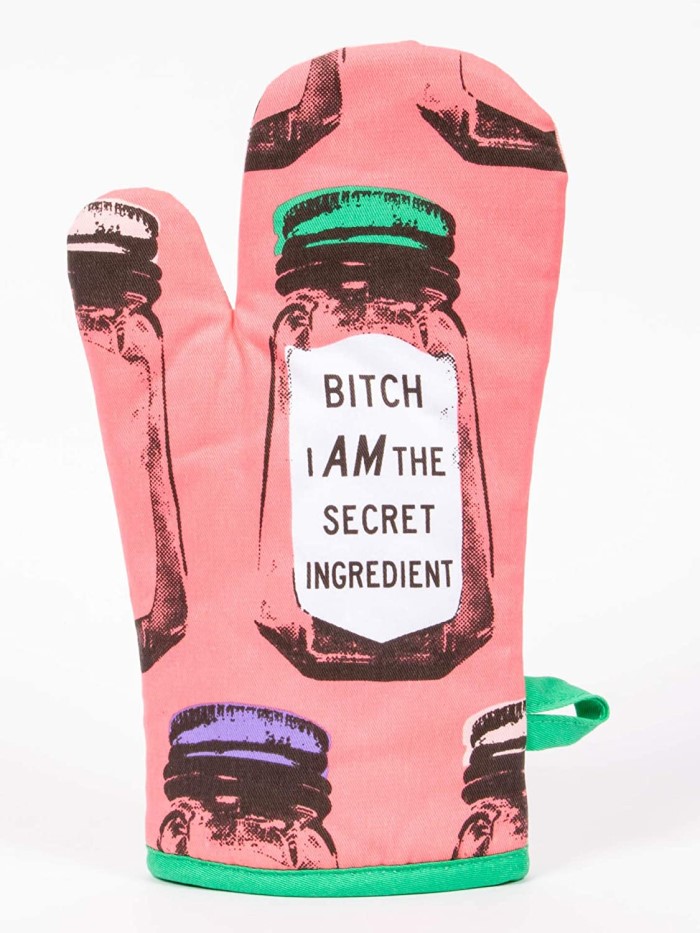 After enjoying a delectable meal, many people wonder, "What's the secret ingredient?". These gloves are a lovely present for bakers because they offer a hilarious response. This is one of the excellent fun gift ideas for women who enjoy cooking.
27. Napkins Imprinted With Dollars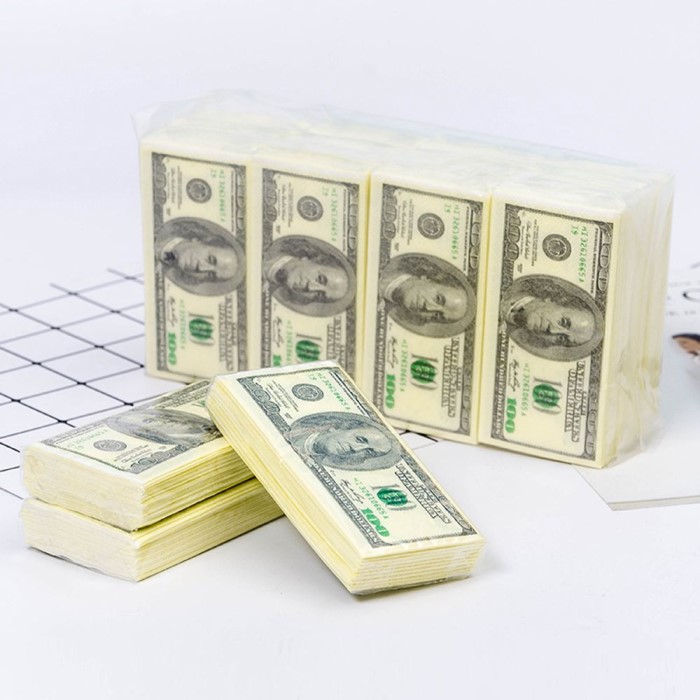 These can be used to entertain guests, throw a themed party, or play a game with your friends. Even though they're made of paper, these napkins feel and look like real money. Why don't you make it rain by presenting them with a witty practical joke?
28. French Baguette Slippers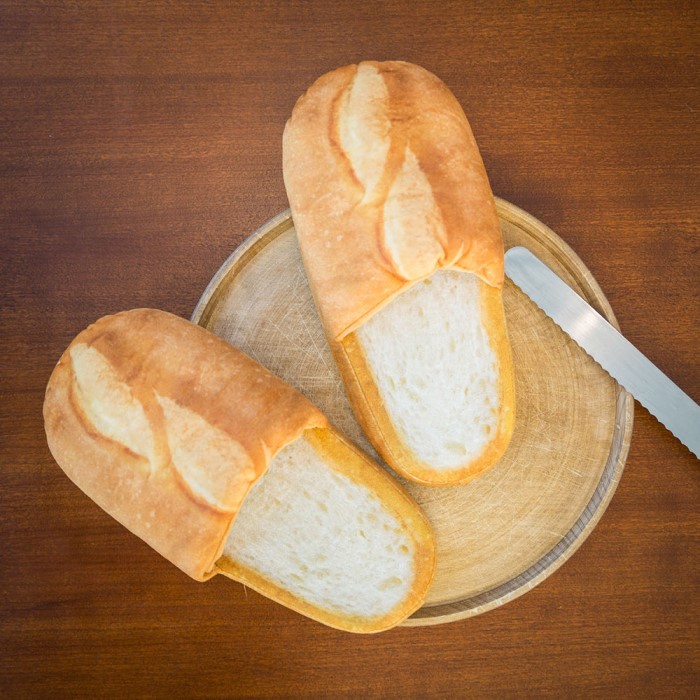 You can't help but laugh at these loafers (hello puns). In addition to keeping feet toasty, these bread-inspired slippers may also make the wearer feel peckish. Presents for women who consider themselves to be foodies will appreciate.
29. Funny Throw For Her Nap Time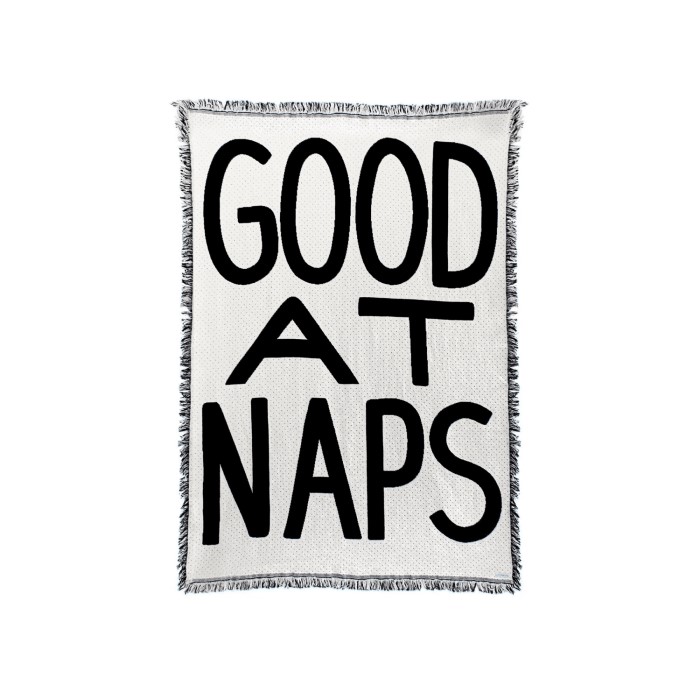 Many people find it easier to relax and unwind when their eyes are closed. It's the ideal present for a woman who enjoys taking long naps. As far as gag gifts for women go, it's hard to top this one. With this thoughtful gift from you, she'll have a relaxing time during her snooze.
30. The Funniest Socks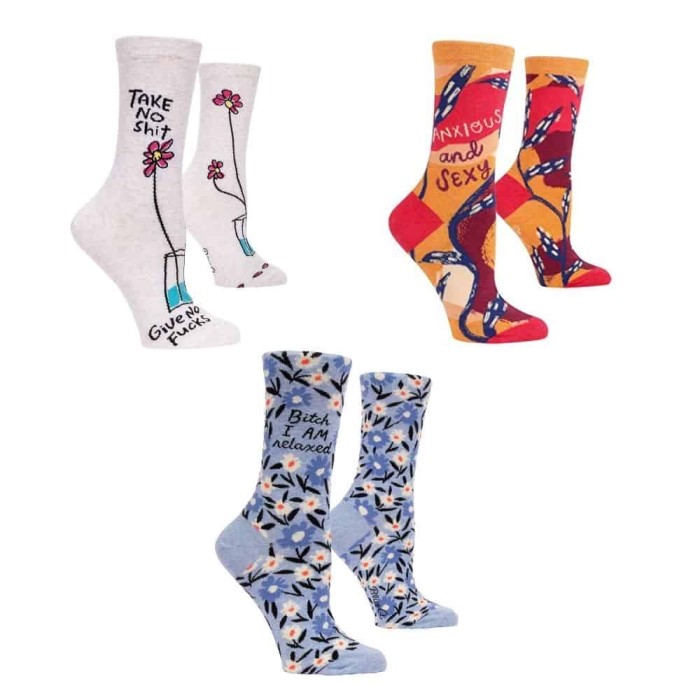 With this sassy pair, her feet will do all the talking. These socks cleverly dilute the savage phrase with pretty flowers. She can both cuddle up with her feet and express herself at the same time with this witty gift.
31. Plastic-Free Produce Bags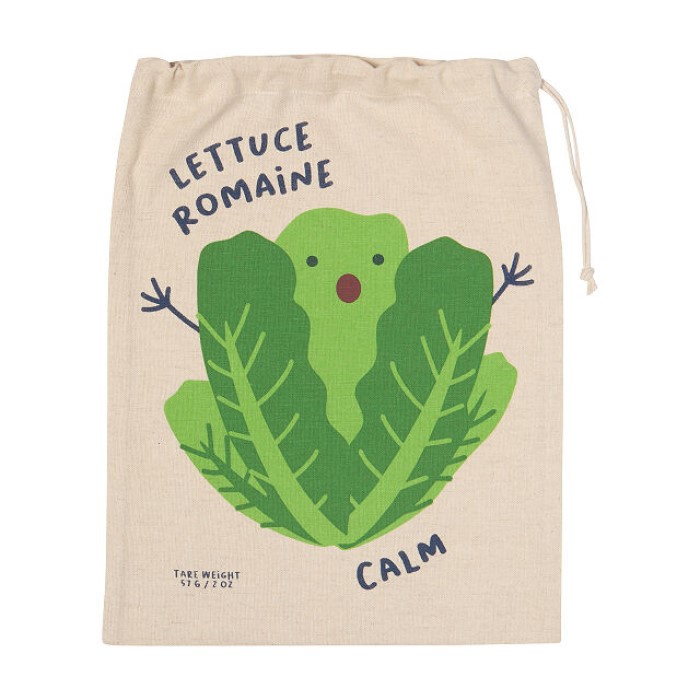 These pun-filled plastic-free shopping bags can hold all of your groceries, as well as a few jokes. These eco-friendly funny gifts for women will delight any mom. Aside from facilitating her grocery shopping, they can also serve as a springboard for new and interesting conversations.
32. A Mini Size Karaoke Microphone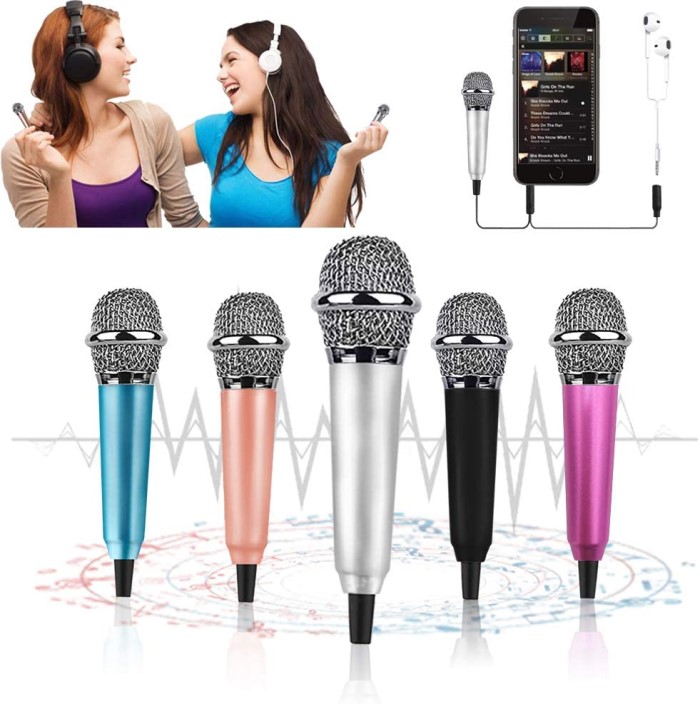 One of the most amusing things about this tiny microphone is that it can be plugged directly into your aux. If your women are to desire to sing, gift her this mini-size microphone to help her can sing anytime and anywhere.
33. Watering Can With Animal Shape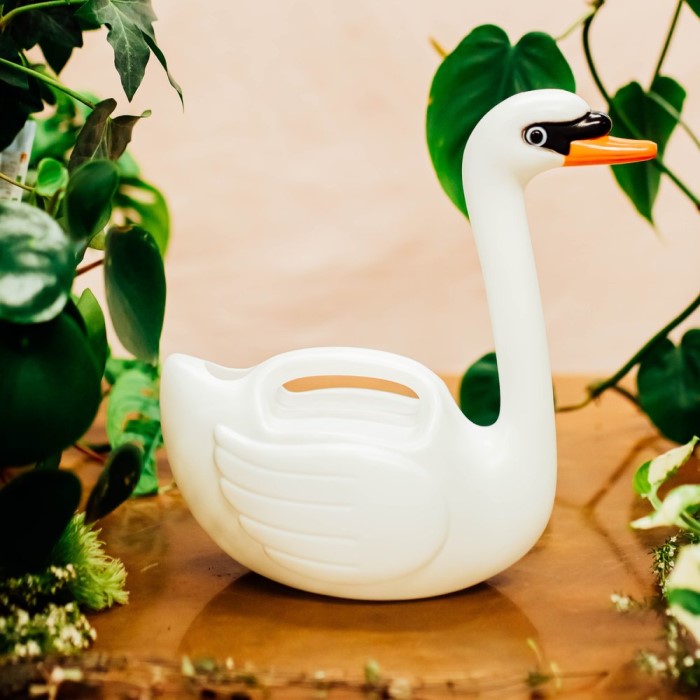 Anyone who has more than a few houseplants will love this adorable animal-themed watering can. Swan or snail patterns are available for your preference.
34. Jewelry In The Form Of A Pizza
Make a pizza-loving woman in your life happy with a gift she'll actually eat with this adorable pendant. This brass pendant, which hangs from an 18-inch 14k gold-filled chain, is proof positive that a woman's heart can only be reached through her stomach! Add this pizza necklace to your funny gifts for women list to make her feel special.
35. Wonder Woman's Apron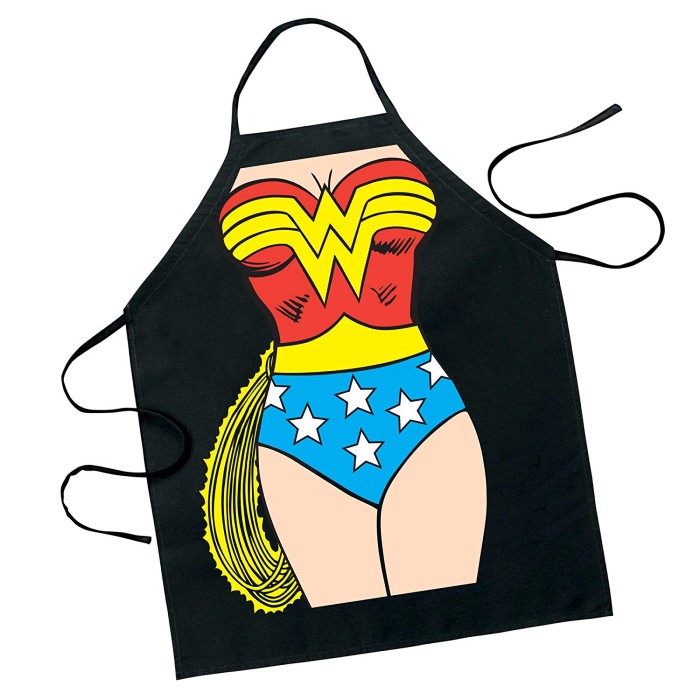 Buying her a Wonder Woman apron is a great way to show her how much you appreciate her. Cooking up your precious dish will never look better in her presence.
36. Survival Kit For The Public Restroom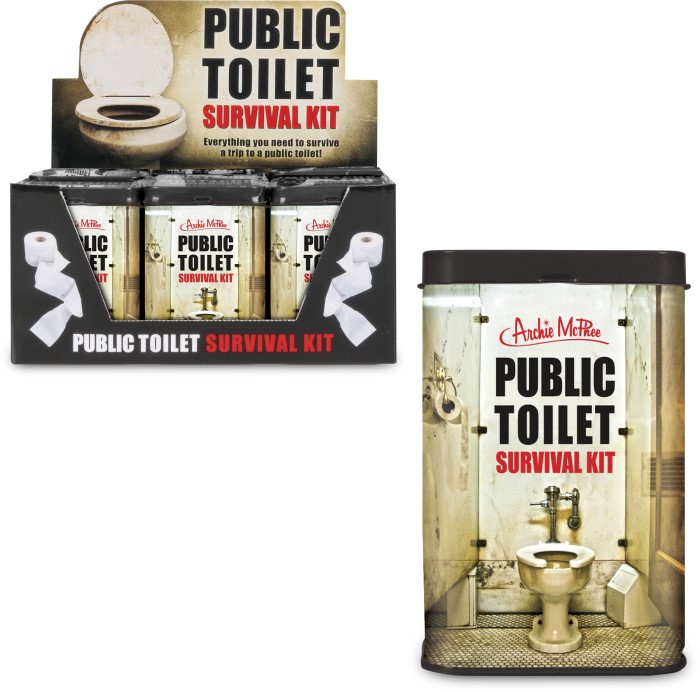 The struggle of using a public restroom is real for all women, despite the fact that it is often not discussed in polite circles due to the generally bad state of most public restrooms. Make a trip to the public restroom more bearable for your lady with this emergency gag kit, complete with toilet-survival tools and instructions!
37. Stress Reliever Doll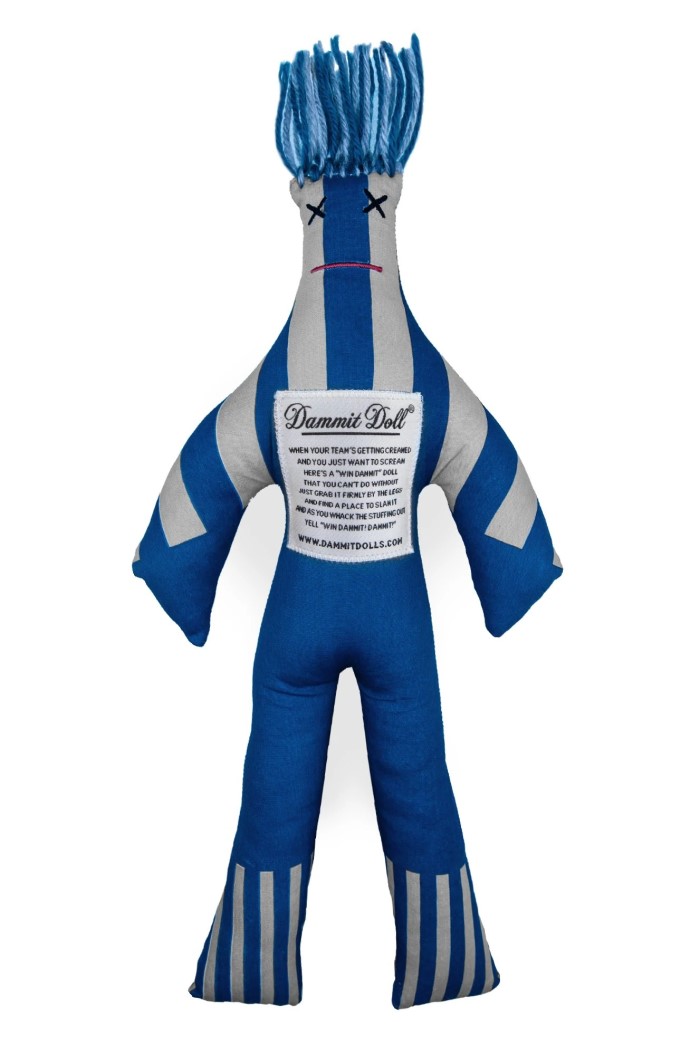 All the stress and emotions your lady friend has been storing up can be released on this doll, which was made specifically for those moments when she just needs to yell, "Dammit!" Any action she might wish to take against the people who cause her to have "dammit moments" is possible with this object.
38. DIY Gift Jar For Marshmallows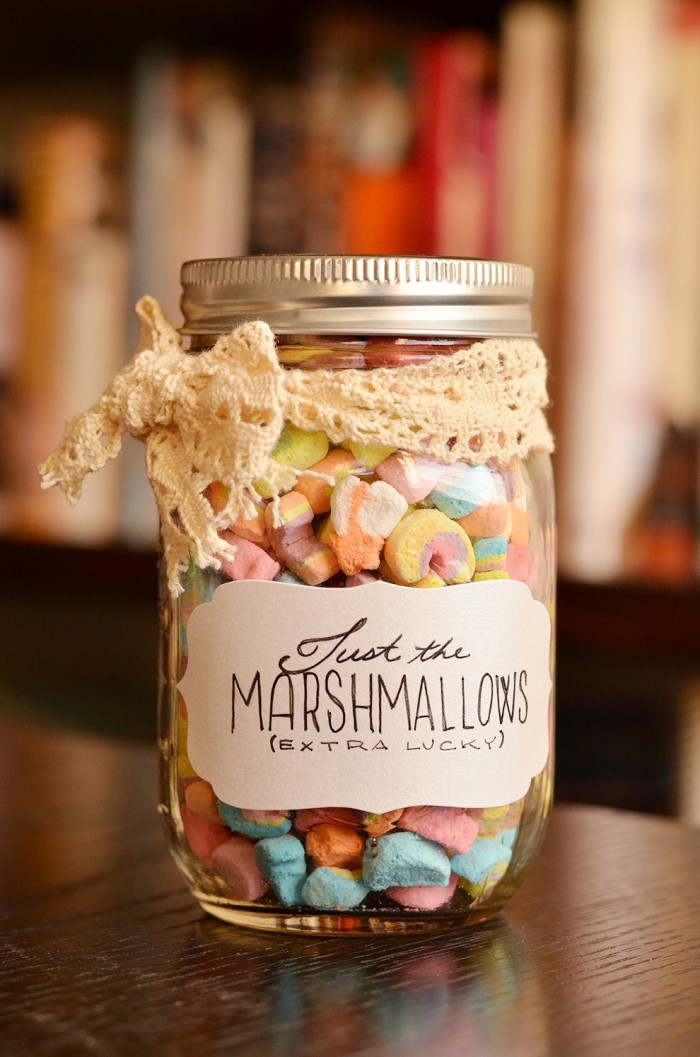 The marshmallows are the greatest thing about Lucky Charms, and we all know it. To show someone else what you care, sift out the foamy shapes from one or two boxes of cereal and put them all together in an attractively labeled container for an easy-to-make gift that will be treasured for years to come.
39. Bath Bombs With Bunny Shapes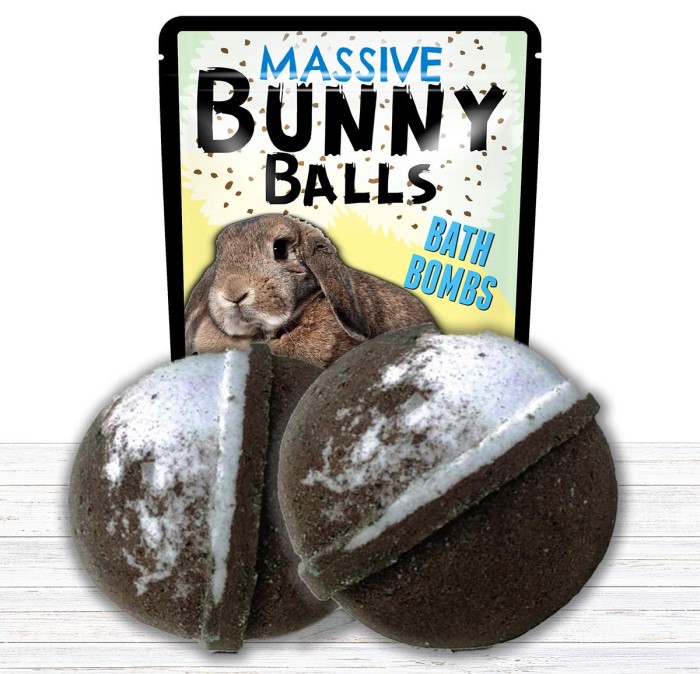 What a ridiculous idea to combine a pamper gift with a gag present. A set of these massive rabbit balls bath bombs would be an excellent choice if you're shopping for a woman who is known for her wild sense of humor.
40. A 3-Inch Violin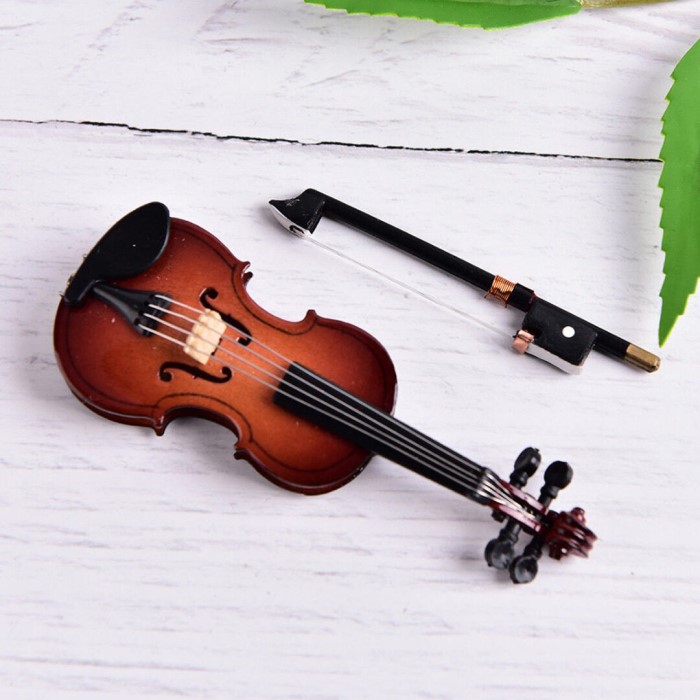 There's always that one person around who seems to find something to be upset about and makes a big deal about it. If you can't offer one's sense of empathy, you can still give them the world's tiniest violin as a gag gift the next time they start crying. If they do throw it at you, don't worry; it's not very heavy. This would make great gag gifts for women.
41. Wine Condom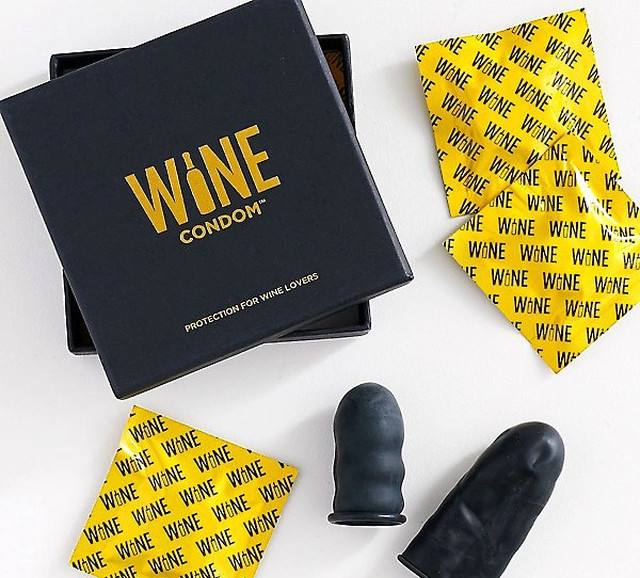 Drinkers, rejoice! The tight seal created by this wine condom enables leftover beverages to be stored securely. Every time she rolls it on, we're confident she'll chuckle. This is unquestionably a sexy prank gift for women!
42. Wine Glass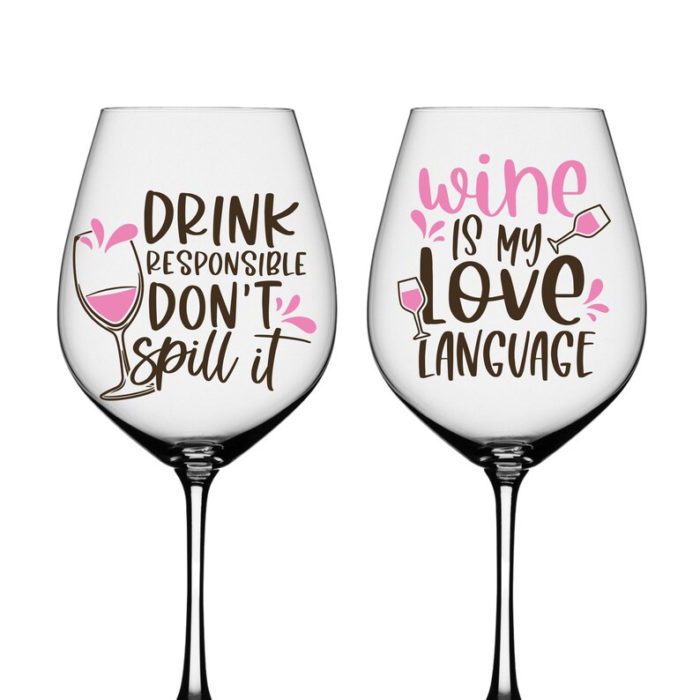 This classy, lead-free stemless wine glass has a flawless engraving that will last a lifetime. A terrific prank gift for women who enjoy wine is this glass mug.
>>> Read more:
It's time to lighten the moods of everyone you care about. This year, don't be afraid to give them a gift that will make them laugh. It's possible that you'll benefit from consulting this list of the best funny gifts for women when planning your gift-giving endeavors. When she unwraps your gift, Oh Canvas believes she'll be laughing. In the end, a prank gift may be the best way to cheer up someone.