Are there moms in your life who love to be outside in their garden? Is there an upcoming event where you'll be distributing gifts? There's a good chance you'll need some help finding the perfect present for your mom who green-thumbed loved one because you can't just only give her a potted plant so many times. We'll take care of it! There are a plethora of adorable, useful, and budget-friendly gardening gifts for mom available. Take a look at these possibilities! Oh Canvas believes that you'll make her day full of joy and freshness.
Mother's day garden gifts: Tools and Outfit
1. Gardening Tool Seat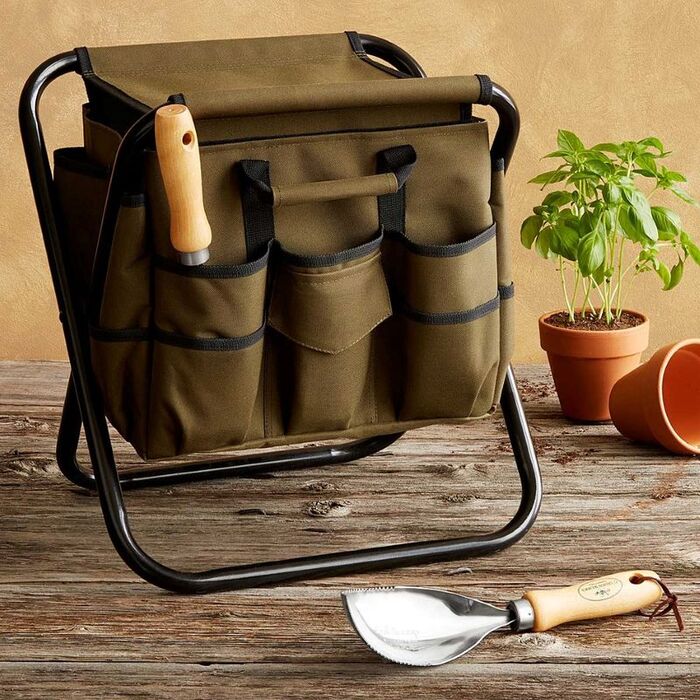 The gardener's tool seat allows you to sit back and grow at the same time. Everything is better now when you have a space to rest and a place to store your gear.
2. Floral Print Gloves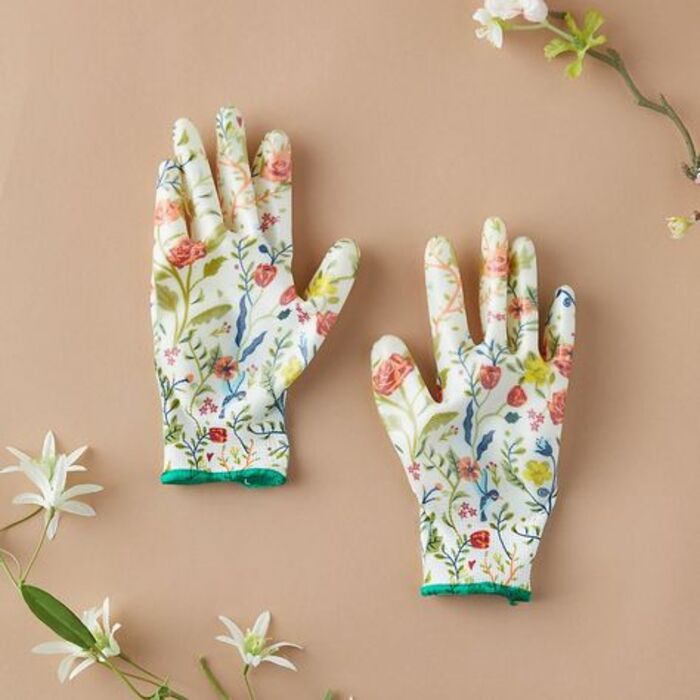 When working in the garden, it's important to wear gloves to protect your hands and keep them clean. These bloom-strewn garden gloves make planting spring flowers even more fashionable. The palms of these gloves are coated with a waterproof nitrile coating, while the backs remain uncoated to allow the skin to breathe. Soap with exfoliating apricot seeds and shea butter is also included to keep Mom's hard-working hands nice and moisturized.
3. Durable Canvas Apron
In search of practical Mother's Day garden gifts that she'll actually use? An apron with pockets for all the important tools is what a diligent gardener appreciates to take care of her plants.
4. Cotton Sun Hats
This elegant crusher hat is made of lightweight and breathable cotton and is ideal for a day in the garden. An inner drawstring and UPF 50 sun protection are included in the packable design, ensuring a secure fit.
5. Garden Kneeler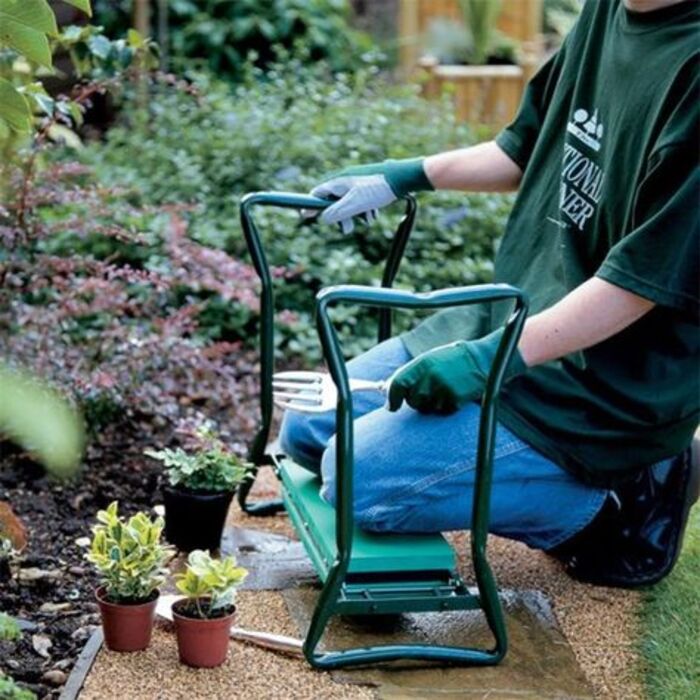 The interior of this stylish garden kneeler is lined with soft foam material for maximum comfort. Snaps on the sides allow you to join more than one for additional storage space. It also comes with a washable and quick-drying cover that can be removed. Additionally, it has a built-in handle that makes it easy to transport.
6. Rolling Garden Seat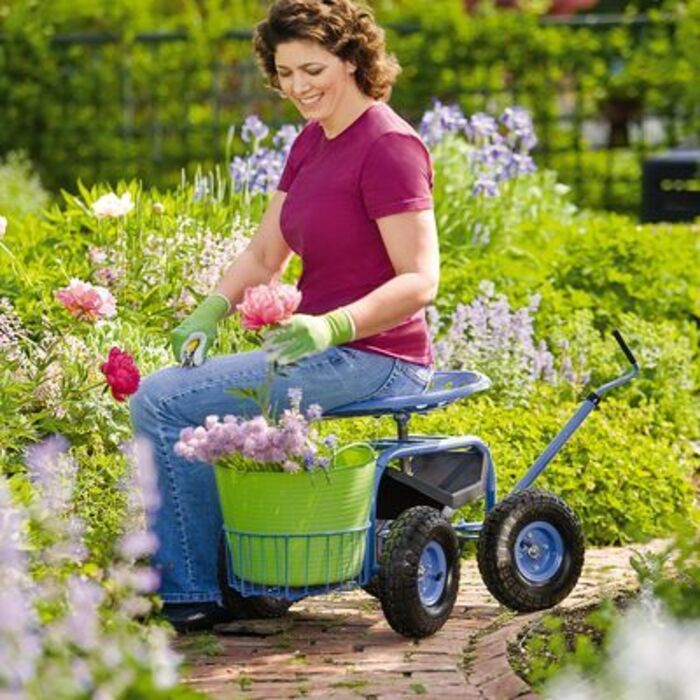 Gardening is a lot of fun, but it can also be exhausting, which is why recommend the Scoot-N-Do rolling set as a useful gardening kit for mom. The days of stooping and suffering are over. She'll have more comfortable experiences doing her gardening.
7. Garden Carry-all
Give mom a stylish basket so she can store her freshly picked yard produce when she gets home. To collect flowers, harvest fruits and vegetables, remove weeds, and carry equipment, this large maple carryall is the best option on the market.
8. Ceramic Watering Can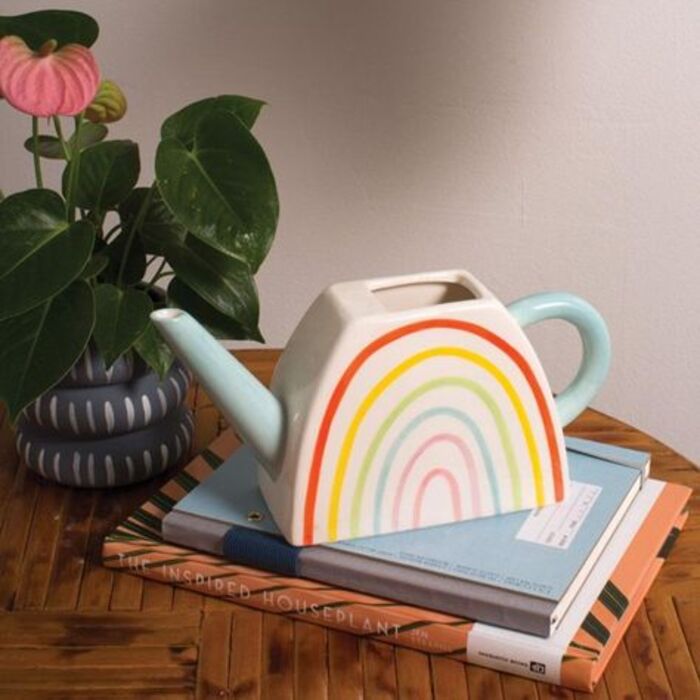 On the hunt for the best gardening gifts for mom this birthday? A brightly colored ceramic watering will delight moms. It's sure to brighten her day during the inevitable spring and summer downpours.
9. Walnut Garden Scissors
While working with thicker limbs, use the larger pair of garden scissors; when working with thinner ones, use the smaller pair. Inlaid with walnut, the handles are both ambidextrous and easy to grip. As she tackles her most difficult gardening jobs, mom's hands will enjoy the little extra work she puts in.
10. Customized Gardening Tools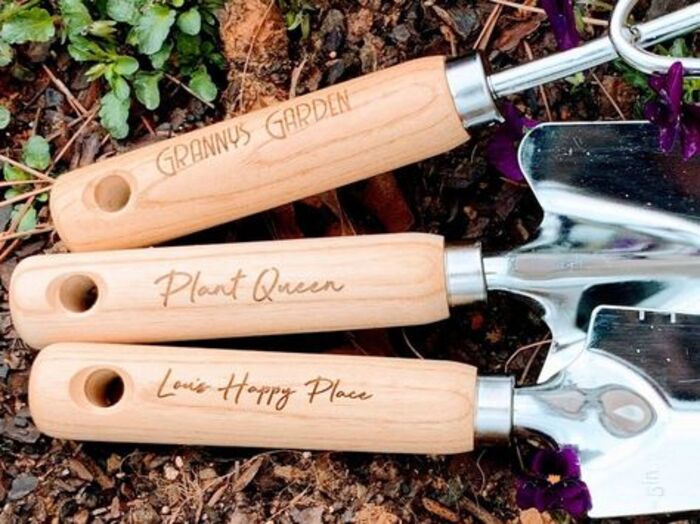 Add a dash of glitz to mom's gardening tools by personalizing her copper implements. These copper dibblers, forks, and trowels have an engraved, solid ash wood handle and are manufactured by hand. A genuine leather hook is included with each piece for easy hanging storage. This is a gardening toolset for mom that you shouldn't miss out on!
11. Garden Clogs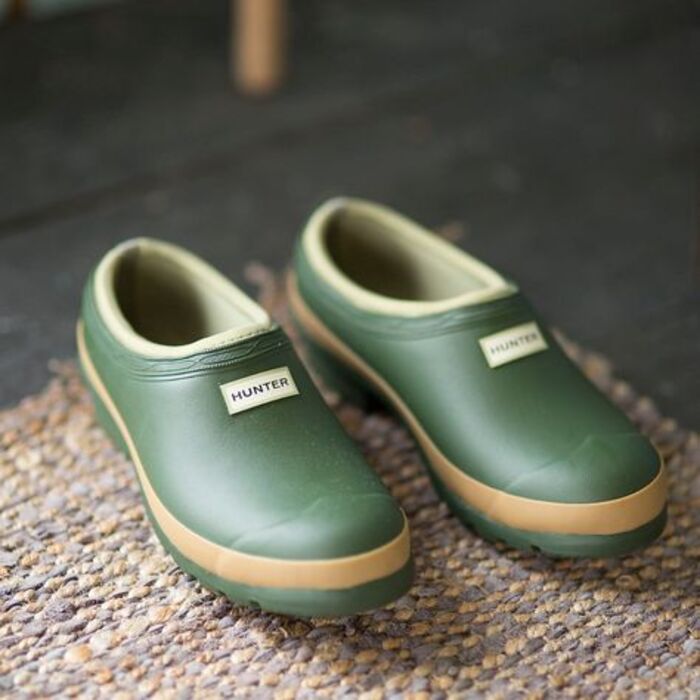 The waterproof rubber used in the construction of this slip-on shoe was specifically chosen with gardening in mind. The clogs are sure to be a must-have for any woman who loves gardening.
12. Garden Colander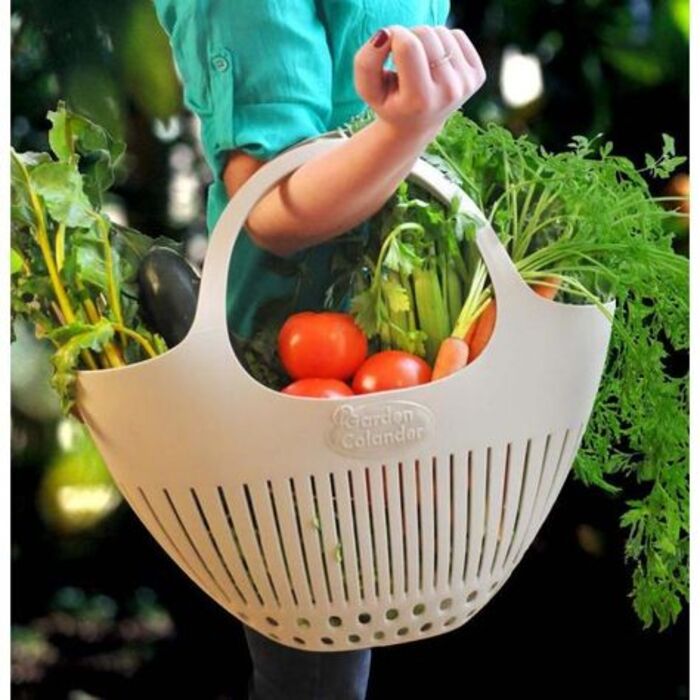 Tossing and washing produce directly in the garden couldn't be easier with this sturdy and useful gardening basket. Even mom can use it for shopping at the farmer's market or storing gardening supplies because it's so lightweight.
13. Gardening Bib Overall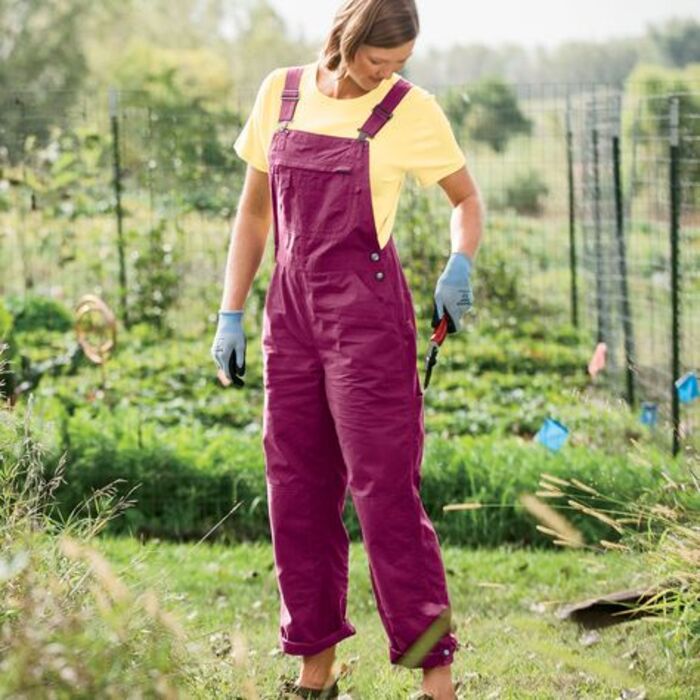 These ripstop fabric overalls are not only elastic, but they also look great in your garden. They're available in a number of patterns, colors, and sizes while also being fitted with 12 pockets, machine washable, and protected from the sun by UPF 50. Such adorable Mother's Day gardening gifts will never go unnoticed!
14. T-shirt For Mom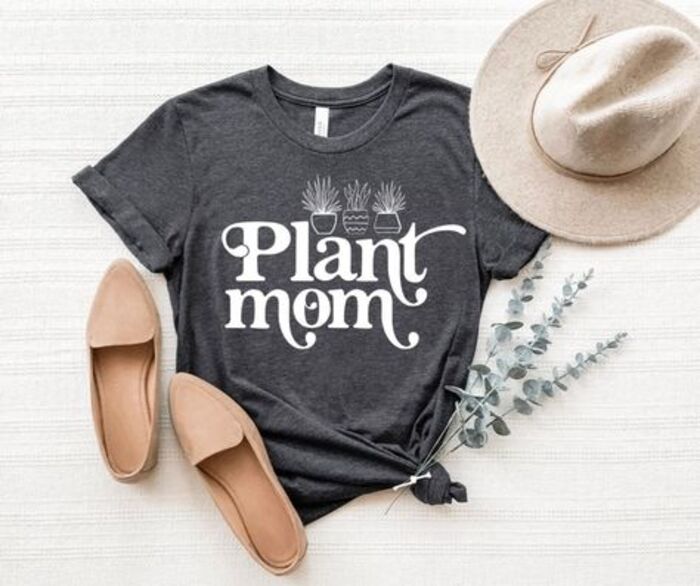 This shirt is perfect for plant mums who want to show their love for their little ones in a trendy way. This item's softness has been noted by previous purchasers, indicating that it can be worn both as a gardening accessory and as an everyday piece.
15. Japanese Weeding Sickle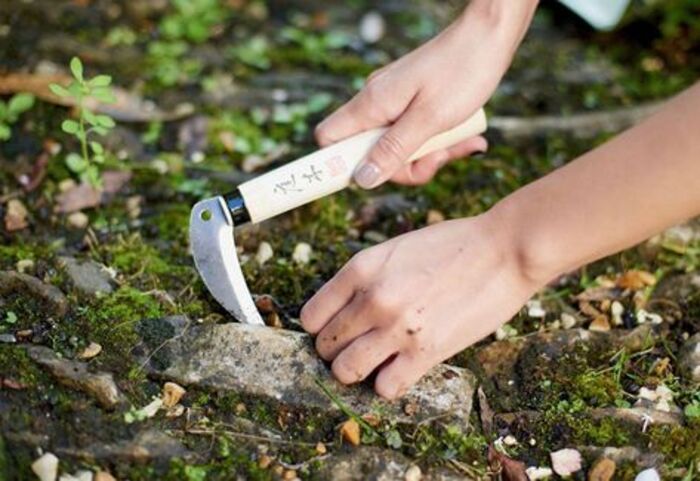 It's true that weed isn't everyone's favorite chore in the garden. Fortunately, this Japanese carbon steel weeding sickle makes this task a lot easier thanks to its razor-sharp edge.
16. Haws Mini Watering Can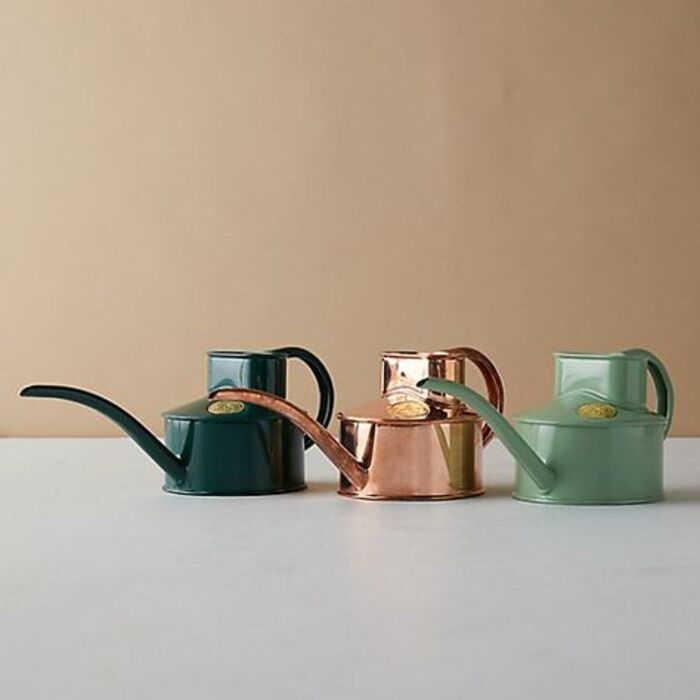 If you're looking for a unique gardening kit for mom, this is it. The Haws indoor watering can is composed of high-quality metal and has a comfortable grip, thanks to the well-known watering can specialists. Your gardener pal will love this long-handled tool for getting into tight spaces.
17. Harvest Hydro Gardens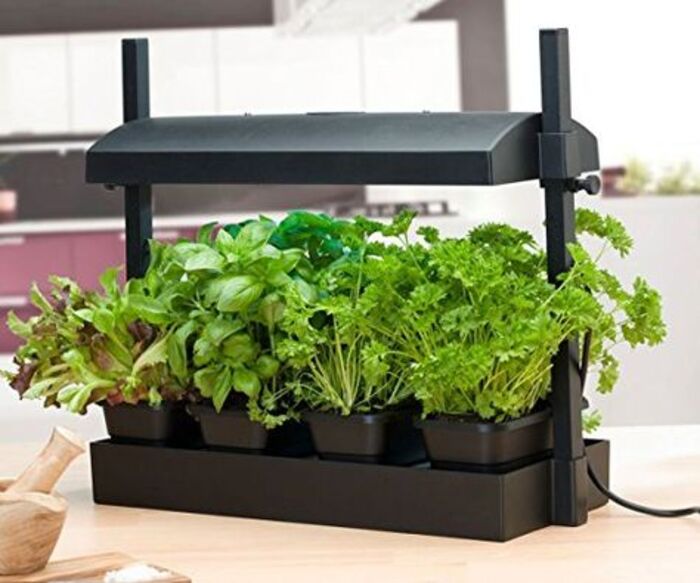 Even novice gardeners may grow herbs with this hydroponic system. Water-based plants are grown without soil and a control panel tells you when they need extra plant food, water, and light.
18. Hori-Hori Knife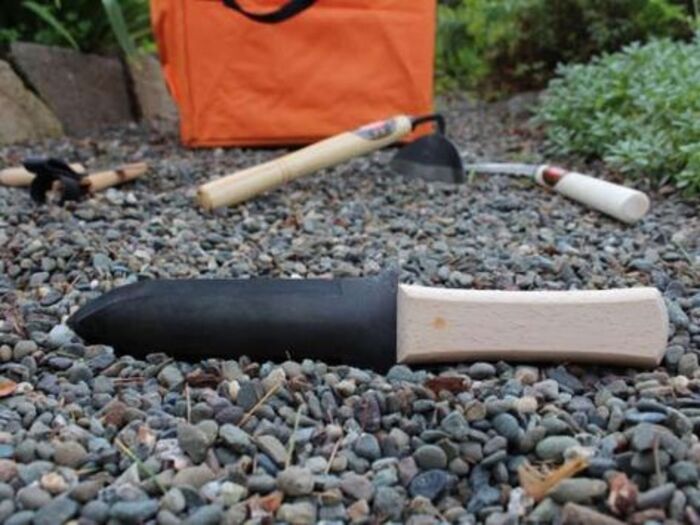 Straight and serrated edges are both included in this Hori-Hori garden knife. Mom can easily divide plants and cut through the roots using this tool. As a bonus, this multi-purpose tool can be used to swiftly open sacks of dirt and mulch. If you get this practical gardening tool for mom, she'll appreciate it a lot!
19. Soil Moisture Gauge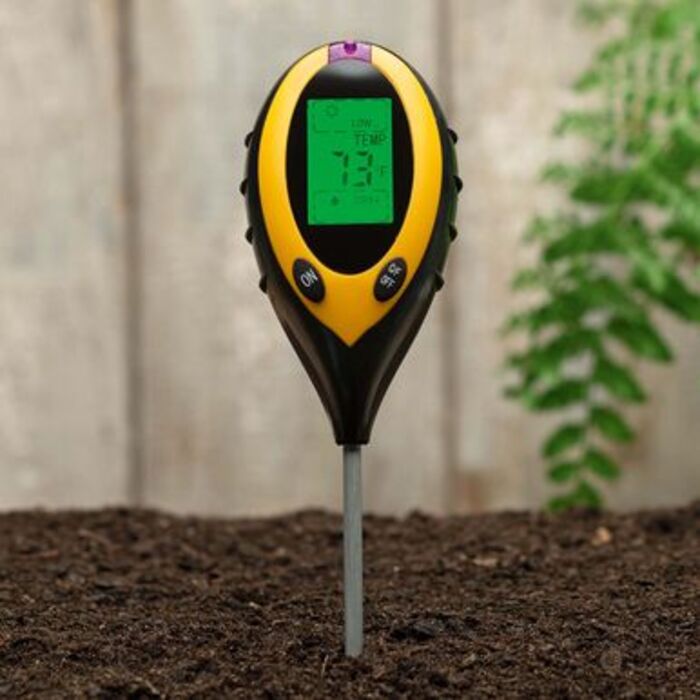 If your mother has a soil moisture meter, she won't have to worry about whether or not her plants need watering. If you want to use it indoors or in the garden, this is an excellent choice. She's no longer going to overwater her plants! Furthermore, it is battery-free!
>>> Recommend reading: 48 Best Birthday Gift For Mom Ideas That Make Her Feel Loved
Best gardening gifts for mom: Plants and Flowers
20. Birth Month Flower Grow Kit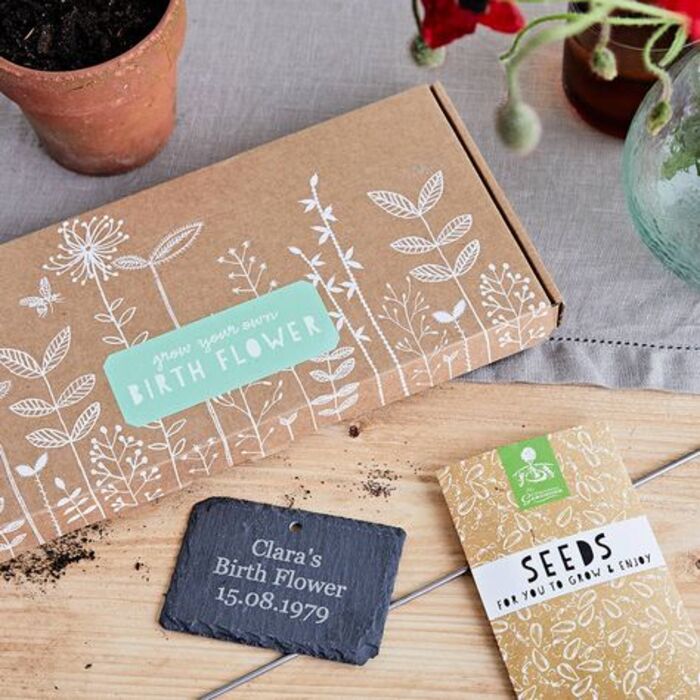 Uncommon Goods' flower grow kit is perfect for your green-thumb loved ones. Everything she needs to grow her birth month flowers at home will be included in this package.
21. Hanging Planters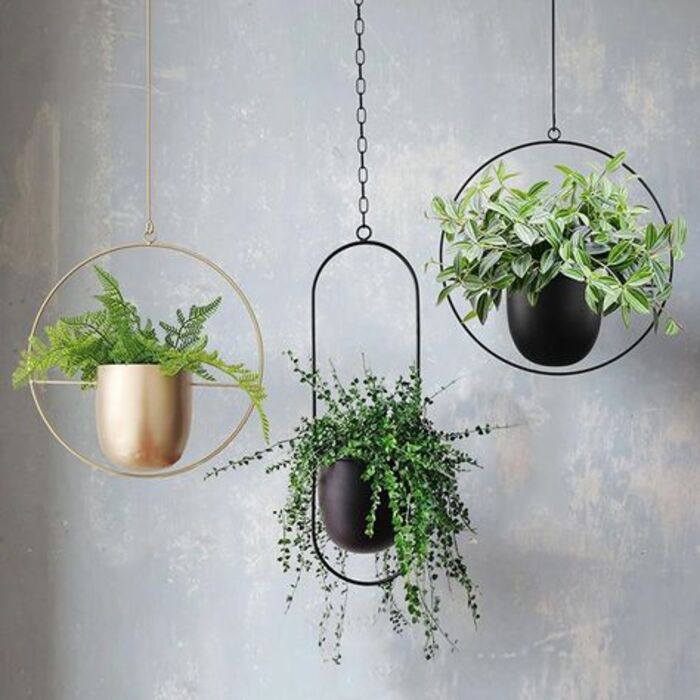 With leather straps, brass screws, and a flat back, these planter pots would look fantastic on any vertical surface in mom's modern elegant home, no matter what color it is. Although they aren't ideal for some plants, succulents and air plants look magnificent in their glittering black or silver containers.
22. Succulent Studios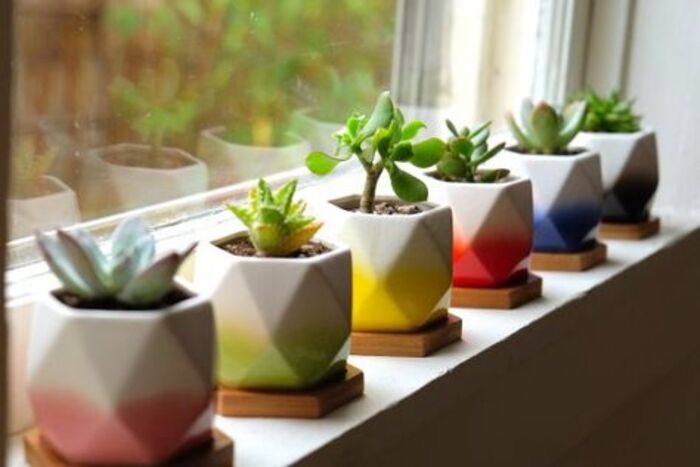 This is a great option if you're looking for something that doesn't take as much effort from mom. For about $10 a month, you can get her two lovely succulents delivered to her door. Mother's Day garden gifts like this one will be a delight.
23. Organic Salad Gardening Kit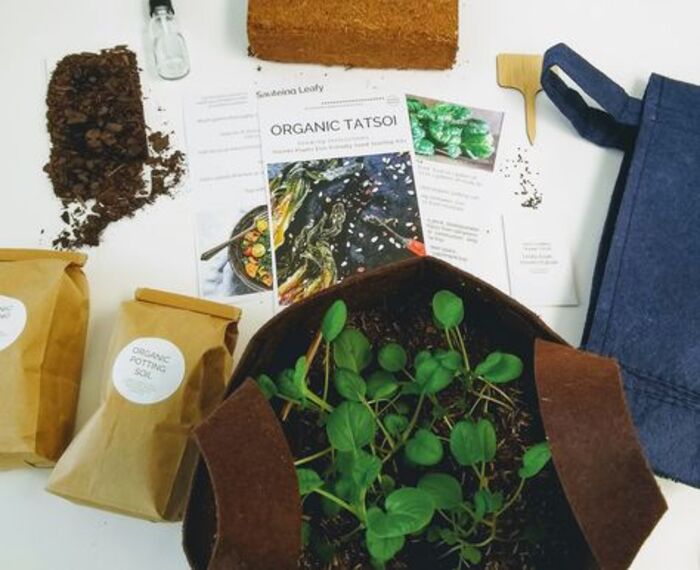 It's possible that your veggie-loving woman is trying to increase her veggie intake. Or, perhaps, she's unsure of what to plant next. Make it quick and easy with this organic leafy green salad kit. Everything a beginner needs to start a garden is included in the package.
24. Glass Terrarium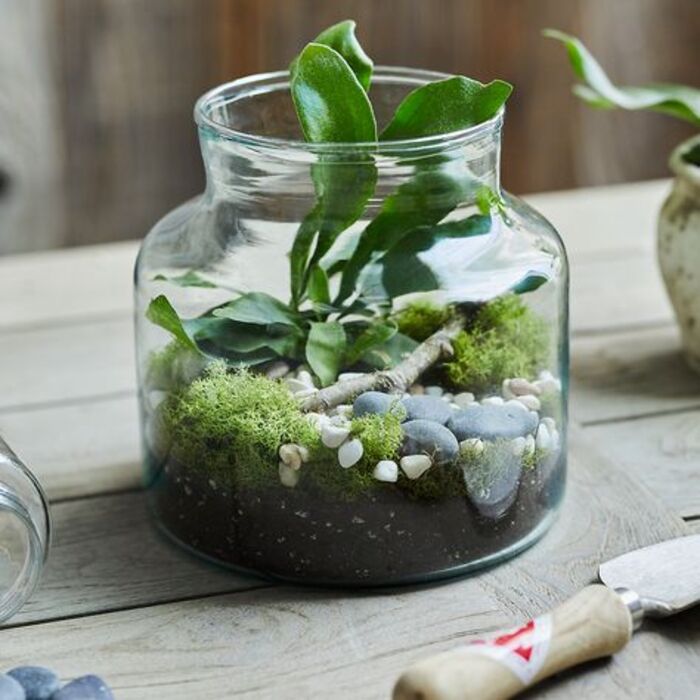 On a wet day when you can't plant, designing a terrarium is a great diversion for an avid gardener. Handmade from recycled glass, this jar gives a contemporary aesthetic suitable for moss, succulents, and stones to be added.
25. Original Plant Subscription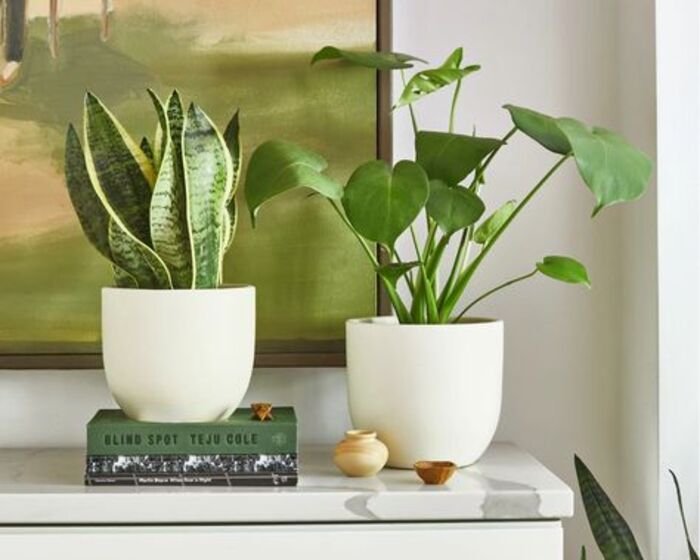 Consider giving a monthly subscription to the gardener in your life who has everything. Plants are delivered to her each month, allowing her to expand the collection. With this adorable gardening kit for mom, you're abound to make her beam with joy.
26. ZZ Plant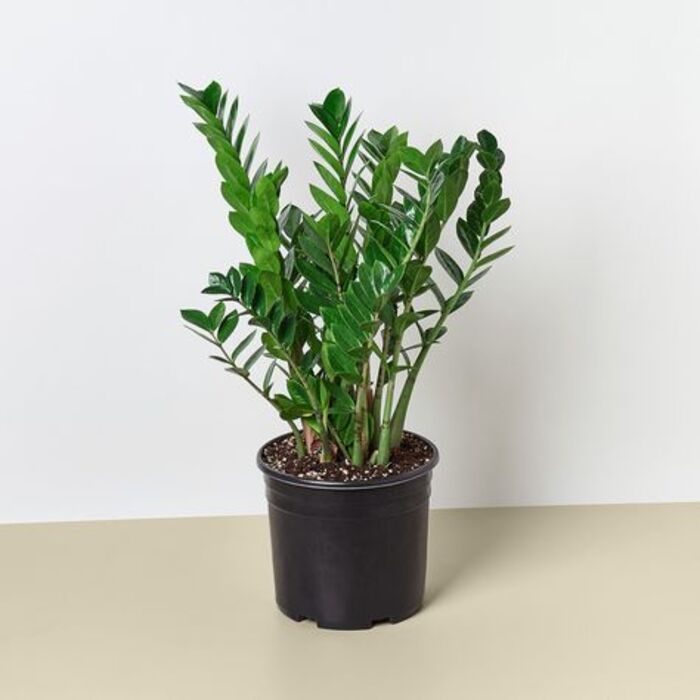 Suitable for inexperienced gardeners, this ZZ Plant requires only minimal care to thrive. Only watering it once or twice a week is all that is needed to maintain its air-purifying capabilities.
>>> Recommend reading: 35 Easy DIY Gifts For Mom That'll Make Her Full Of Joy
Other practical and pleasing Mother's Day garden gift ideas
27. Wild Tomato Vine Candle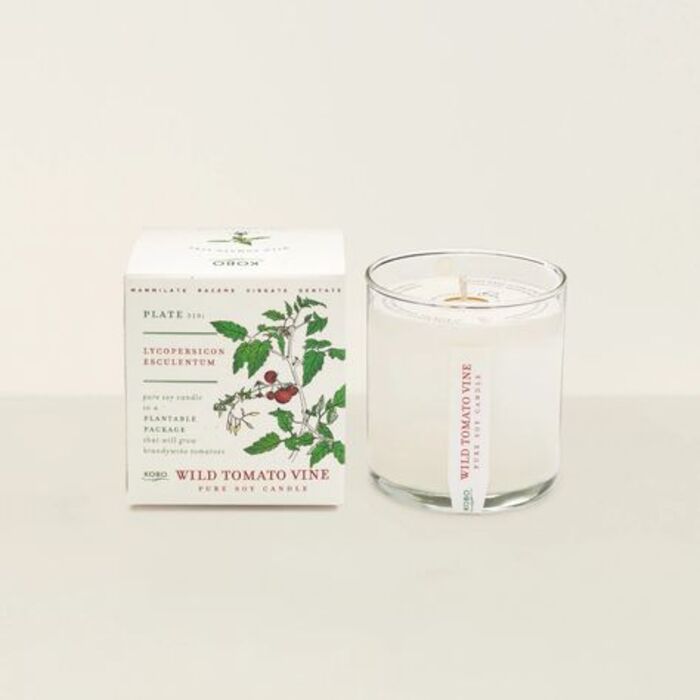 It's never an outdated idea to give a garden lover a wild tomato vine candle. Besides being scented like tomatoes, these soy candles can be grown in your garden thanks to their plantable packaging.
28. Dewplanter Water Generating Planter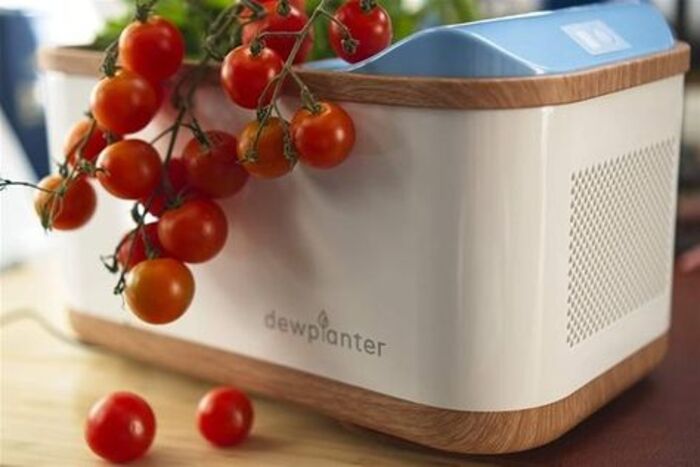 In search of thoughtful gardening gifts for mom this holiday? With its condensing capacity, the smart planter ensures that you never have to worry about underwatering your plants ever again.
29. Seeds Tin Storage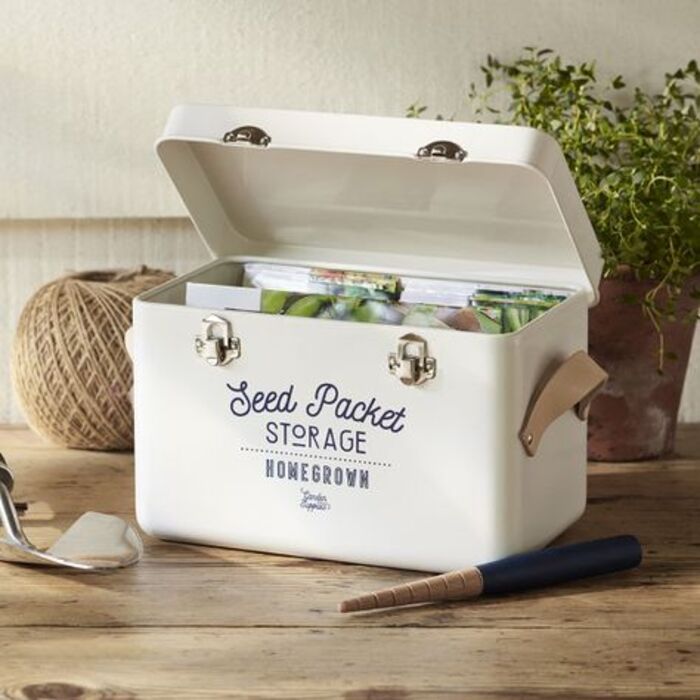 Galvanized steel construction makes this attractive tin perfect for holding Mom's seed collection. It comes complete with 20 seed packets, month-by-month divider cards, and a pencil.
30. Cement Basket Planter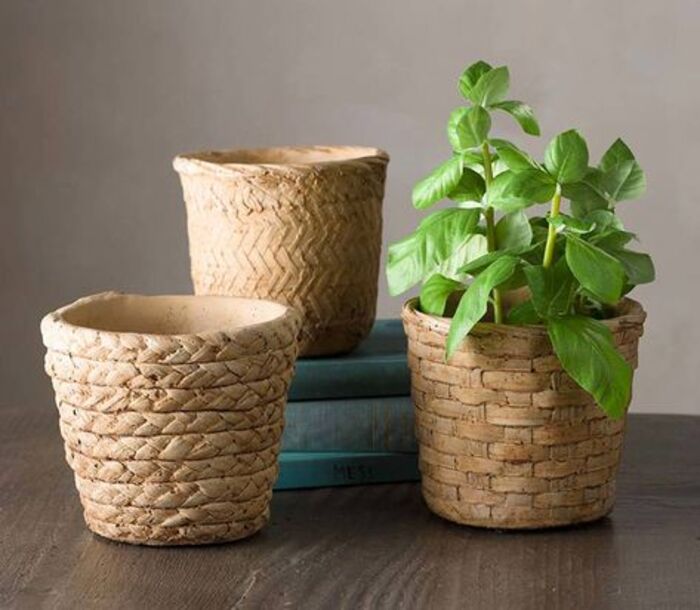 Designed to stand the test of time, these cement baskets are weaved with care. Planters are constructed from rock-solid cement for long-term durability and feature the woven pattern and permanent droop that are often found in rattan baskets.
31. Maintenance Tool Kit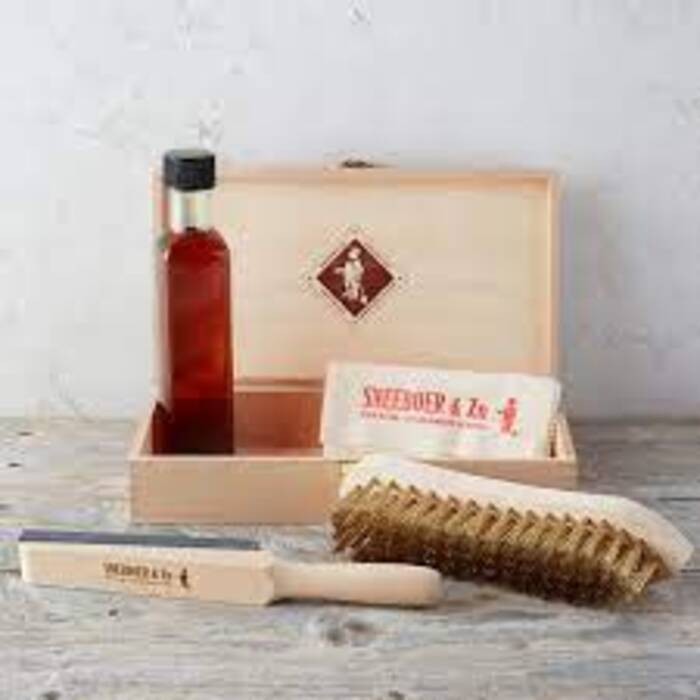 This gardening tool set for mom is ideal to give on any occasion. Everything from the handle to the blade of a garden tool is included, and it's all neatly packaged in a lovely wooden box. Linseed oil and a soft polishing cloth are used to condition wooden handles, while a wire brush with brass bristles eliminates extra dirt and debris.
32. Ceramic Plant Markers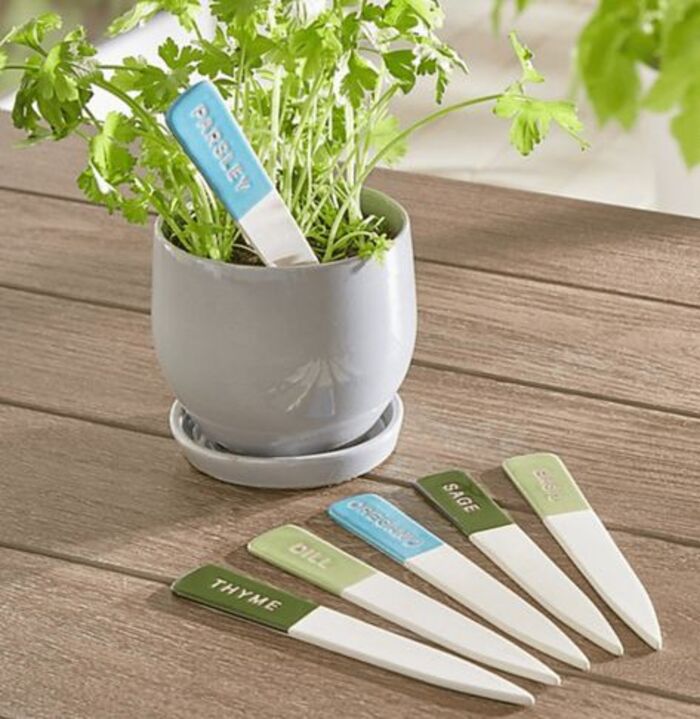 Decorate your garden with these beautiful porcelain plant markers. Each one is painted by hand in different colors and carved with the name of each plant or herb. A permanent marker can be used to label the backside. Mom's sure to treasure this thoughtful gift. You bet!
33. Porch Swing Bird Feeder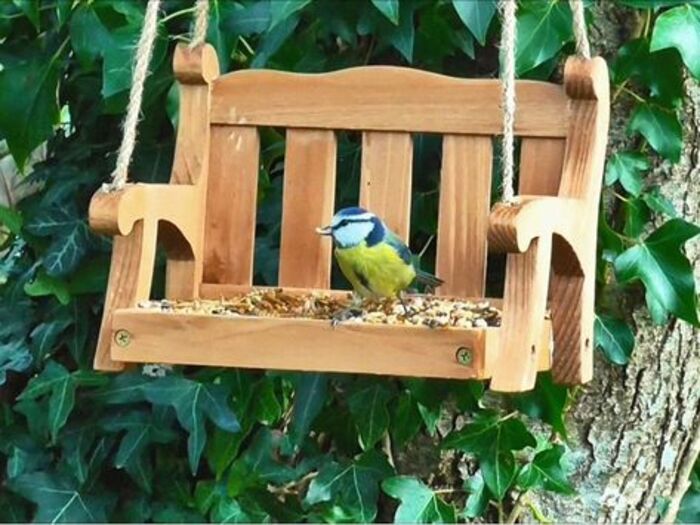 An exact miniature of a real porch swing birdfeeder that comes with a hanging rope and a wood-like texture. It's designed for little birds and features a removable feeding tray for simple cleanup.
34. Masterclass Subscription
She might get access to Ron Finley's gardening course by enrolling in MasterClass. Thanks to it, she might have more new interests and professional skills to build her dream garden.
35. Miniature Greenhouses
When it comes to Mother's Day garden gifts, you can't go wrong with choosing the mini greenhouse. There is no need to have a large yard or even a deck in order to enjoy the benefits of this incredible building. It's light but sturdy, and ready to hold all of mom's brightly colored flowers and vegetables.
36. Wooden Arch Garden Bridge
To wow the plant lover in your life, consider purchasing this archway made of rustic wooden planks. It will not only survive a long time but also provide a fun route in her garden for being made of weather-resistant and robust fir wood.
Read more:
Gardening gifts for mom can be hard to come by, but there's always other equipment she could benefit from. No matter how experienced she's in her garden; these presents are still appropriate. To show your appreciation for mom's interest, give her a gift that will help her grow different fruits, veggies, and flowers. This Oh Canvas's gift list is all you need to make her day.