The nicest and most thoughtful Valentine's Day gift for her is one of the most thoughtful and heartfelt things you can offer her on Valentine's Day. Each thoughtful gift has a beautiful story to tell as well as its significance. So put all of the love, caring, and romance you can muster into every unique gift you give her. Let's take a look at Oh Canvas to a world where there are endless options for the best Valentine's day gift ideas for her.
14 romantic Valentine's day gifts for her in 2023
1. Box of Chocolates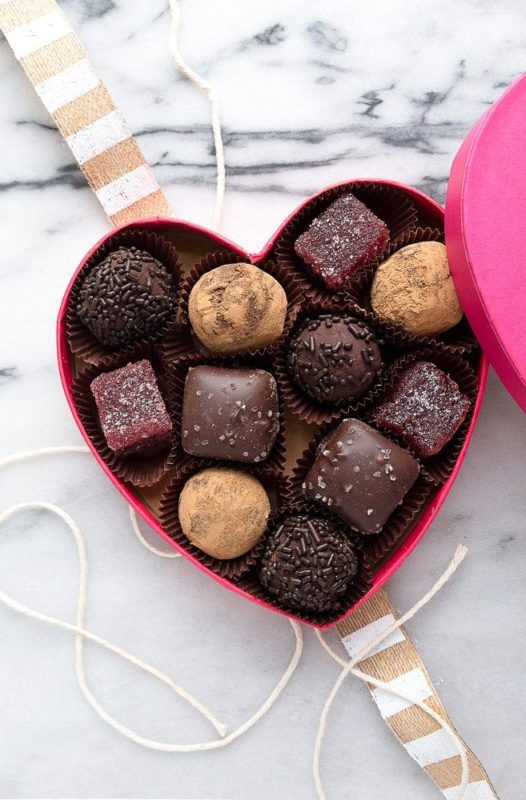 On Valentine's Day, chocolate has become synonymous with romance for couples of all ages. Bespoke Post has assembled an all-star lineup of eight premium cacao bars in every flavor and combination imaginable.
The chocolate bars' deliciousness will melt your girl in its embrace. Surely this will be the most romantic Valentine's Day gift for her?
What we love:
A sweet and traditional Valentine's Day gift.
The best Valentine's gift for a woman who has a sweet tooth.
There are various tastes available.
2. Earrings with Tiny Hearts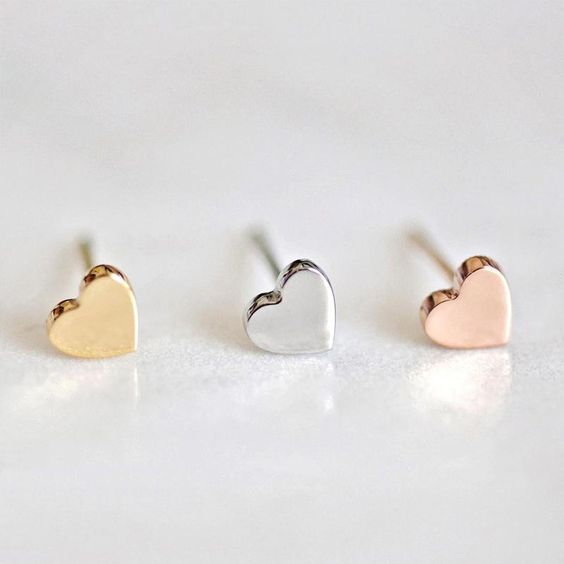 While this is appropriate for the holiday, she will wear these delicate studs all year. This adorable little heart earring will hold all of your affection.
That love will accompany her along new routes, and she will always be safe in your presence. This is one of the best valentines gifts for her, right?
What we love:
Cute and affordable earrings.
Ideal for any age group and suitable for daily use.
Sturdy enough for a day, night, and even sleeping.
3. A rose quartz gua sha in the shape of a heart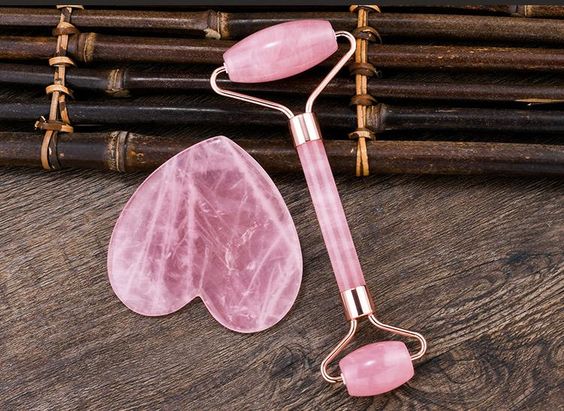 This rose quartz gua sha is stunning and has a luxurious feel. It felt silky smooth on her face and left her skin glowing and alive.
A Valentine's Day gift for her that she can apply toward beauty treatments is the ultimate romantic gesture. She will adore it.
What we love:
Eliminate emotional tension, purify energy, and widen the heart.
Enhance skin tone and blood circulation.
Decrease wrinkles, lighten undereye circles, and encourage lymphatic drainage.
4. Classic Dome Ring Dare To Love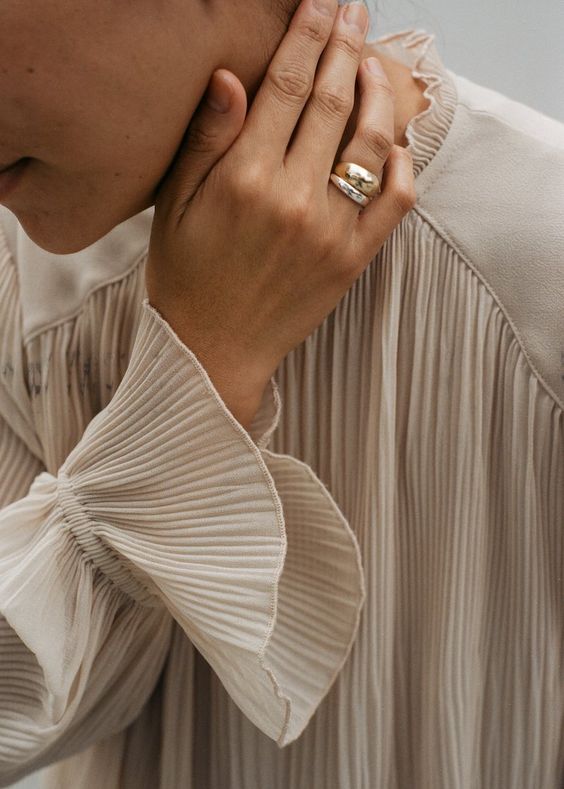 If you are looking for valentine's day gift ideas for her, consider this one. Dome rings are seeing a renaissance.
Encourage her to experiment with metal combining by giving her these best valentine's day gifts to add to a collection of favorite jewelry.
What we love:
A distinctive, classic piece you can wear on any occasion.
Made from lightweight 14k gold.
5. Our Love Story Custom Photo Canvas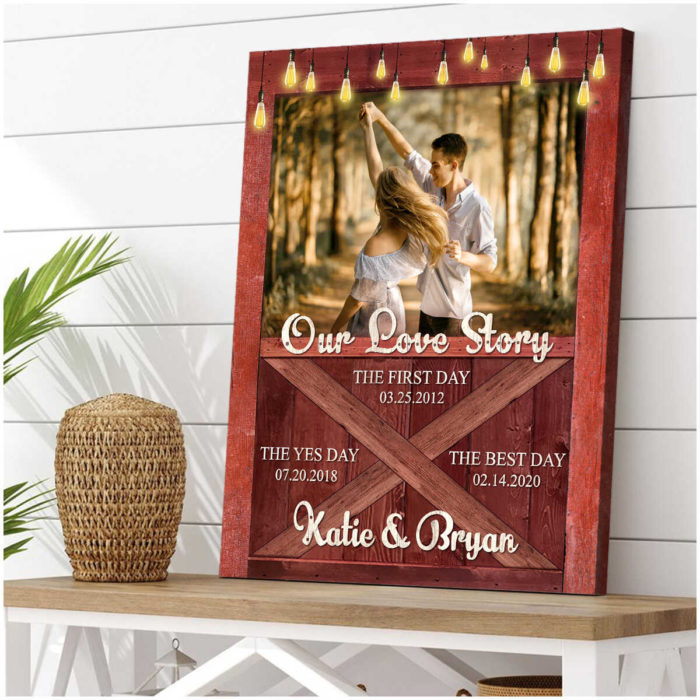 One of the more impactful Valentine's Day gift ideas for her can be a photo canvas print in this digital age.
Your girlfriend would appreciate receiving a photo plaque commemorating significant occasions from your relationship, which she may display in her home or office.
What we love:
Brighten up the home decorating.
A gift that preserves priceless memories.
It can be customized with names, dates, and heartfelt messages.
6. Diffuser for Essential Oils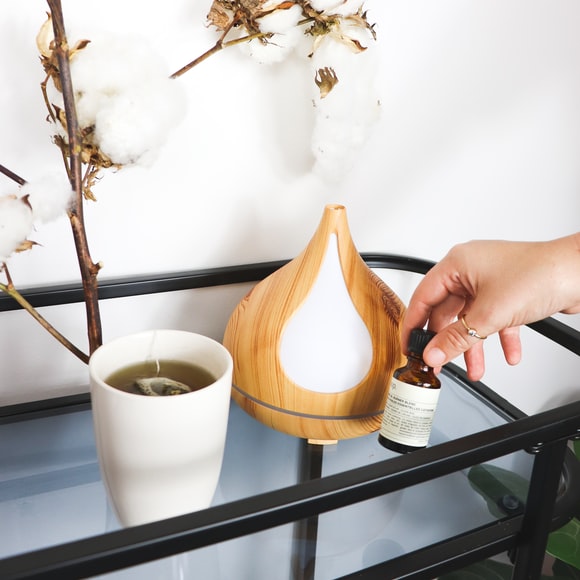 Combine this fashionable diffuser (which doubles as a night light!) with her favorite essential oil scents for a perfect gift.
Don't delay any longer and purchase an Essential Oil Diffuser for her as a Valentine's Day gift. Choose a smell that she adores and can use to unwind.
What we love:
Soft scents are an excellent way to relax after a long day.
Have 8 calming colors: Great for meditation, ambiance, and night lighting.
This palm-sized aromatherapy diffuser fits on your desk, countertop, or carry-on.
7. I Love You Diamond Ring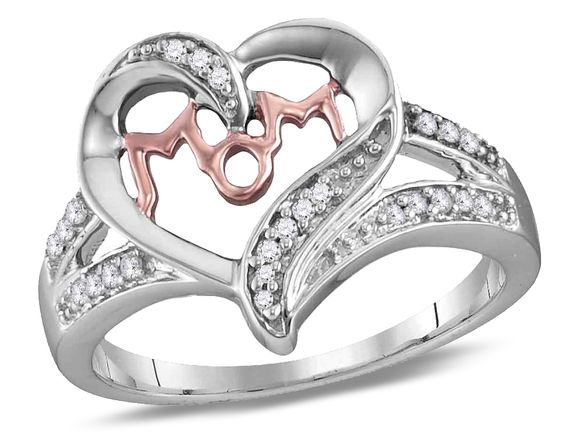 You want to show her how much you care every day, and this delicate diamond ring allows you to do so. There is no more romantic Valentine's Day gift for her than this one. You already know what to do!
What we love:
Luxury and romantic Valentine's gift for her.
Polished sterling silver ring with a pave diamond band and a twisted heart motif.
A great way to say "I love you" to her.
8. Massager for the Back, Shoulders, and Neck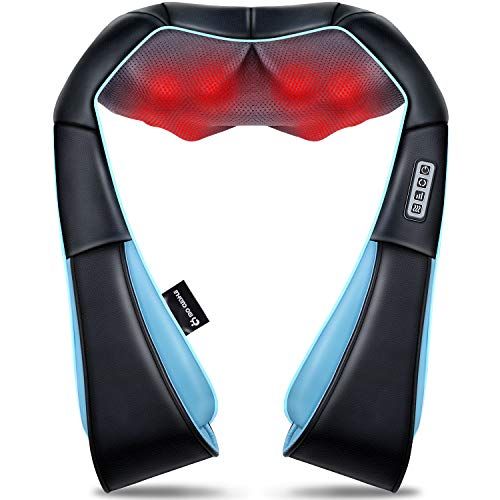 This hands-free massager will suffice when you're not around to touch her shoulders. She can move between different intensity levels and speeds to alleviate her neck and shoulders stress. A charming yet considerate Valentine's Day gift for her?
What we love:
Ease muscle pain and tension.
The sofa fabric used in the neck and back massager has a good smell and softer touch and is skin-friendly.
Ideal for the car, office, and home.
9. I'm In Love With You Mush Plant Pick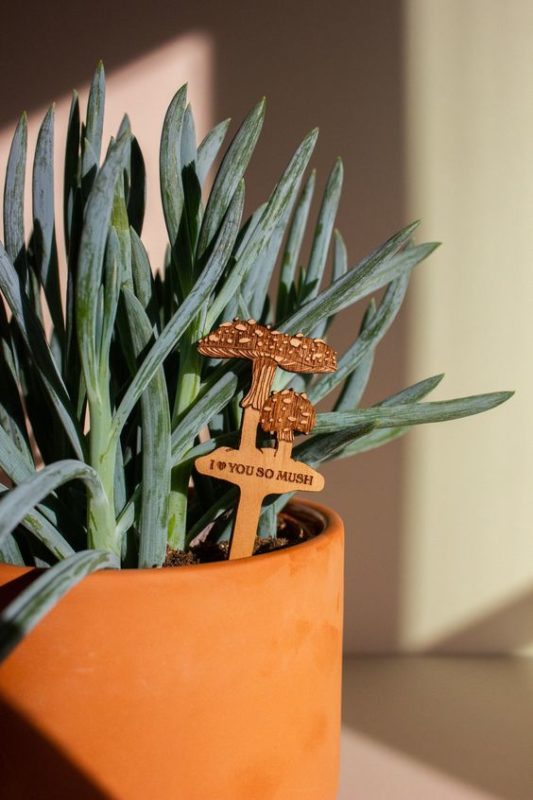 With this wooden marker, communicate with her – the plant woman. Give it alone or plant it in the soil of a brand-new plant baby – either way, these Valentine's presents for her will be adored.
What we love:
These plants will bring whimsy and happiness to her daily.
Spruce up the home's decor.
10. A sumptuous collection of bath and shower oils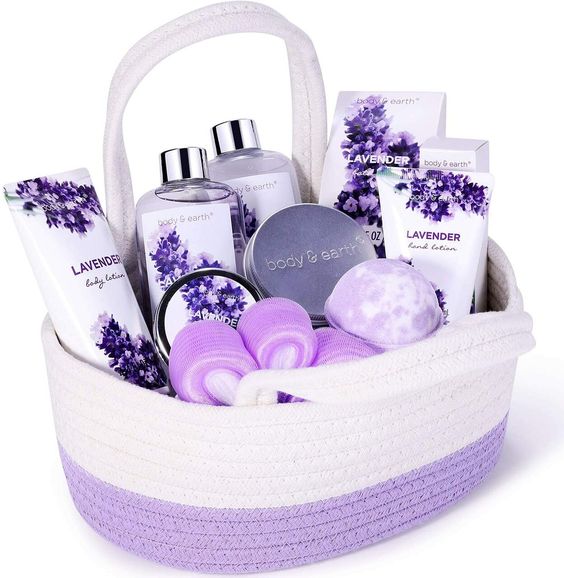 This gift set will be a hit with her. The scents are divine, the packaging is sleek, and she will undoubtedly purchase other items as this makes a great gift for any occasion.
If you're stumped for valentine's day gift ideas for her, why not consider this?
What we love:
Great Valentine's gift for girls who love the lavender scent.
Light lavender oil mix gives skin a bright, healthy-looking glow and a soft, relaxing aroma.
This bath and shower oil that moisturizes skin gives skin immediate hydration and pure nourishment.
11. Atelier Cologne's Tropical Escape fragrance collection
Three miniature perfume bottles in the aromas Pacific Lime, Clementine California, and Vanille Insensee are included in this collection. This is such a lovely aroma that you and your girlfriend could wear, and you would smell incredible.
The floral yet woodsy scent of this perfume will have you sniffing yourself all day; it smells lovely and is definitely worth the price!
What we love:
Long-lasting and friendly-skin fragrance.
Perfumes in this collection can be worn on a variety of special occasions.
12. "We stay in love by choice" Canvas Print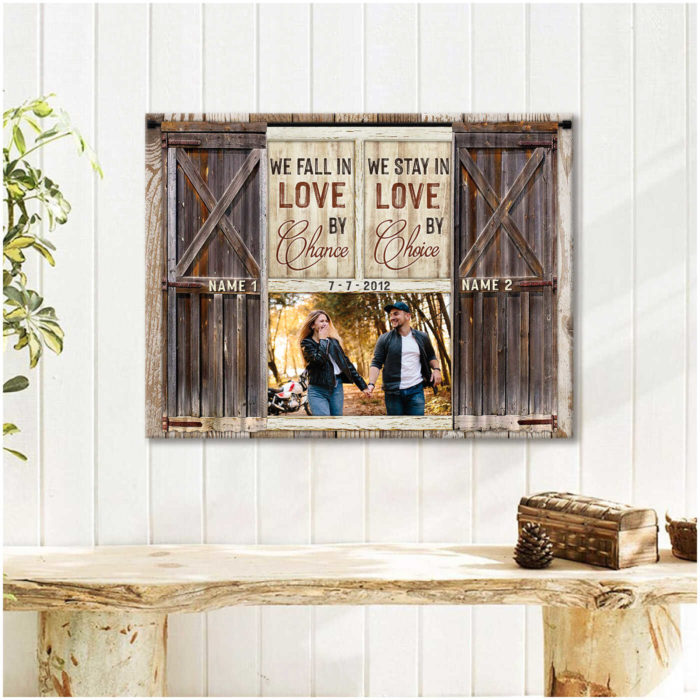 Vows are considered one of the most romantic languages in the world, according to some. Find out if that assertion is correct with the help of this adorable decoration.
A basic canvas print with muted colors would look well in any room in the house. As a result, this heartfelt Valentine's Day present for her will remind your wife of your shared affection.
13. Chestnut Shopping Bag, Extra-Large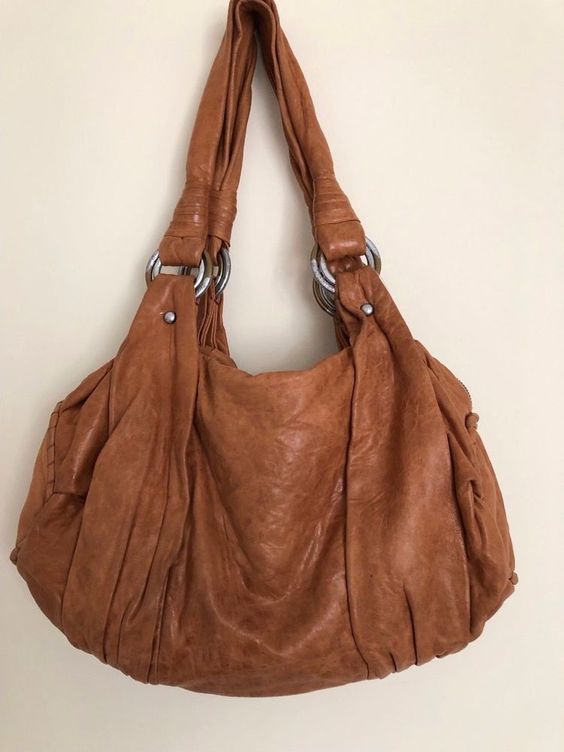 She'll freak out when you reveal this nearly impossible-to-get cult favorite shopping bag. However, you obtained it for her and gave her a perfect valentine's day gift.
All ladies desire and desire chic, stylish clothing. Finding the best Valentine's gifts for her couldn't be easier with this one.
What we love:
Fashionable shopping bag.
Contribute to protecting the environment.
Avoid being concerned about your flimsy grocery bag tipping over in the trunk or battling to hold it open.
14. Candle for Terrarium
If she is a plant lover, she will like these terrarium-inspired candles. They are so lovely and delicate that each cup of candles not only smells beautiful but also embodies your unlimited love for her. Acquire it quickly to give as a Valentine's Day gift for her.
15. Wine Glass with Etched Skyline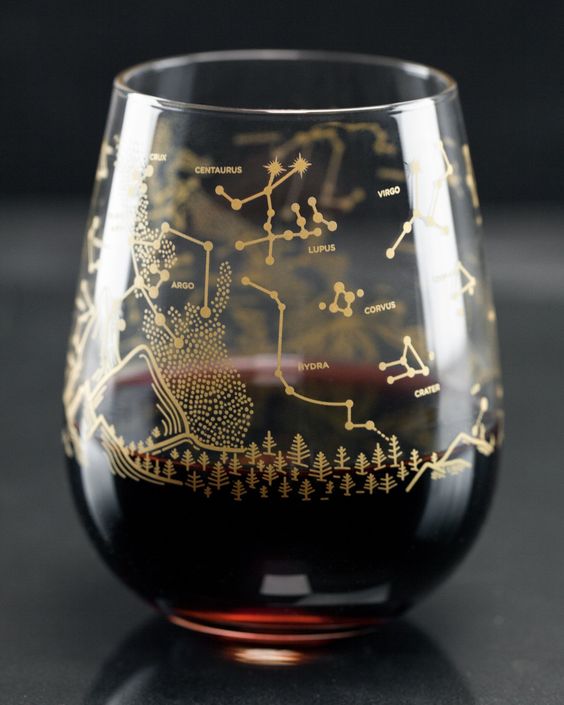 If she has lately made a significant move to establish a new home with you, express your gratitude with this wine glass engraved with her city's skyline, old or new.
A little illuminated gathering and these glasses of wine will enhance the tenderness of your love on any significant occasion.
What we love:
Perfect gift for a wine lover, a traveler, or someone who enjoys toasting to their hometown pride.
Every stemless glass has a distinctive cityscape surrounding it in a great sight.
16. Caddy Tray for Bathtub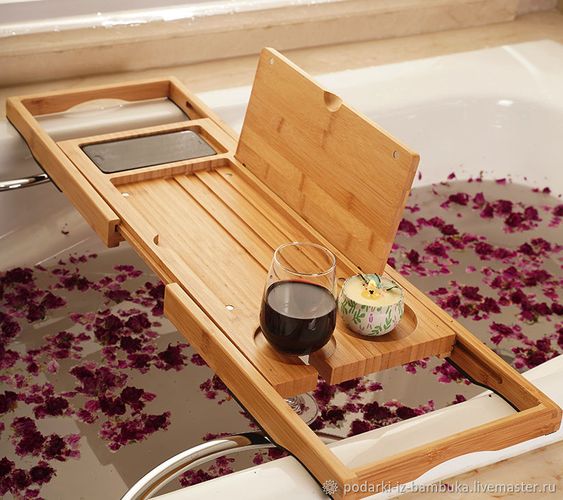 A candlelit bath only surpasses breakfast in bed at night. Fill the tray with sweets, wine, candles, and literature to entice her to jump in the water immediately. You should prepare these valentine's presents for her to enjoy and relax.
What we love:
Turn your bathroom into a home spa.
An elegant bamboo bath caddy organizer with solid construction that will last a long time.
Easily arrange bathroom necessities.
>>> Read more: Top 30 Adorable Valentine Gifts For Daughter Ideas
9 cute Valentine's day gift for her in 2023
17. Heart of Hoya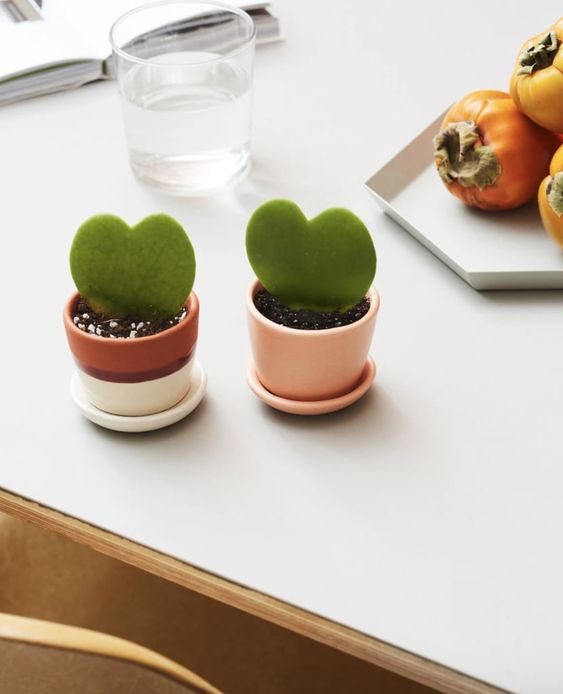 A cactus that is far from spiky. Indeed, it's quite endearing. This is one of the most lovely valentine's day gift ideas for her – a houseplant's heart-shaped leaves can serve as a reminder of your love long after Valentine's Day.
Choose a hue for the ceramic pot that fits her decor the best: pink (as pictured), cream, mint, or black.
What we love:
Easily to care as long as you give it enough light and use minimal water.
Promote healthy indoor air quality.
18. Bamboo with a heart shape
This heart-shaped bamboo is more durable than a regular bouquet and comes in three sizes to fit her area.
According to legend, bamboo gives good prosperity, a positive indication of your relationship. Are these going to be cute Valentine's presents for her?
19. A collection of tea bags in the shape of a heart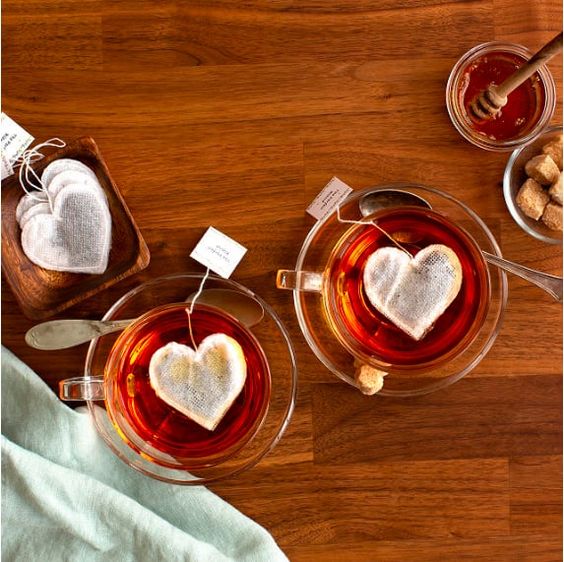 You could purchase this for your wife on the occasion of your first wedding anniversary or as a Valentine's Day gift for her. While the traditional gift is paper, these cotton tea bags might suffice.
As a tea connoisseur, she was overjoyed with the tea bags! The tea was great, and the heart shape was ideal for demonstrating our love in the morning.
20. Shower Steamer Set in the Shape of a Heart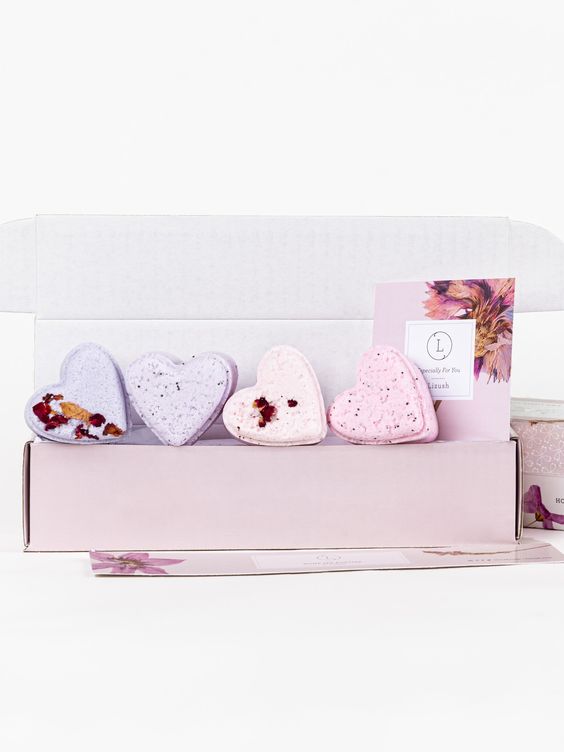 One of the thoughtful valentine's day gift ideas for her on this holiday is this shower steamer set. Shower steamers (or bath bombs) make it simple for women to change their daily showers into a peaceful retreat.
When the temperature rises, these four little hearts truly shine: leave them on the shelf to soak up the peaceful lavender aroma, or run them under water to transform them into an exfoliating body scrub. That's a wonderful valentine's gift for a wife who you wish all best for her.
21. Couple T-shirt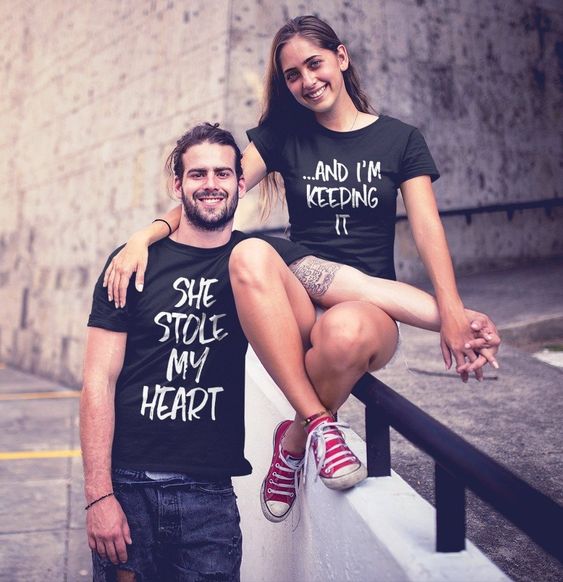 Do you have a sense of love tonight? A couple's t-shirts and hoodies will be adored by the pair of lovebirds, even the one who isn't too enthusiastic about the notion, due to their superior quality and adorable design!
Choose from various patterns that include humorous, adorable, and complementing photographs. Create an unforgettable valentine's day gift for her with the love of your life that you will cherish for years to come.
22. Slippers Warmies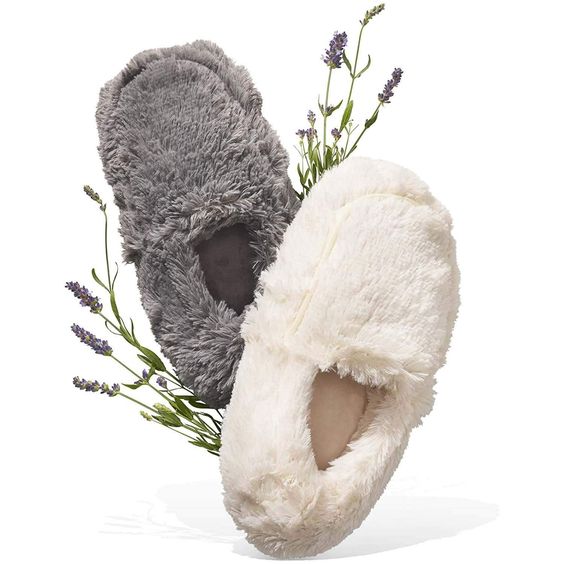 If she is perpetually cold (believe us, you will know), these slippers are a must-have and the best valentine's gifts for her.
When she gets the shivers, she can microwave these fluffy slippers for a minute to warm her whole body from the bottom up.
23. Makeup Organizer on a Rotating Base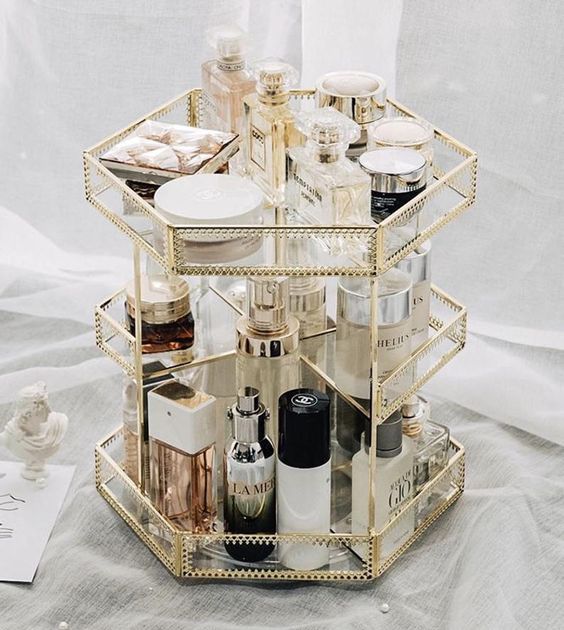 Because her ever-expanding cosmetics collection deserves a showcase—and one that is completely arranged.
A Valentine's Day gift for her that she can use to apply makeup and boost her confidence daily would be ideal.
24. Arrangement of Flowers and Succulents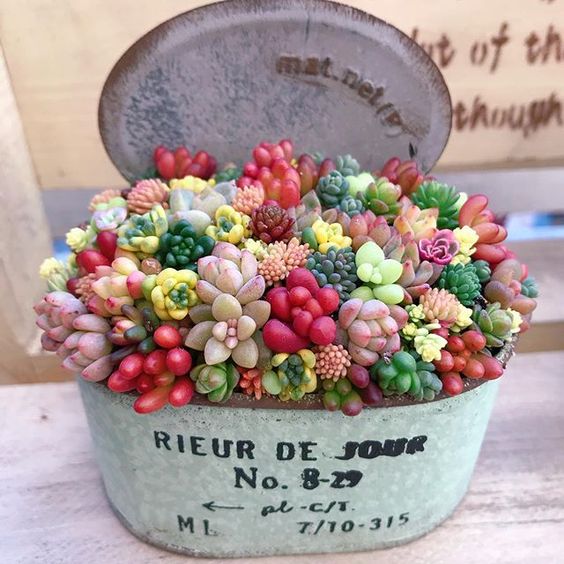 The succulents in this arrangement give the traditional Valentine's present a cool, modern, and longer-lasting touch.
Truly lovely flowers presented perfectly! These Valentine's presents for her are unlike anything you've ever purchased at the grocery store.
25. Arrangement of Flowers Venus and Flora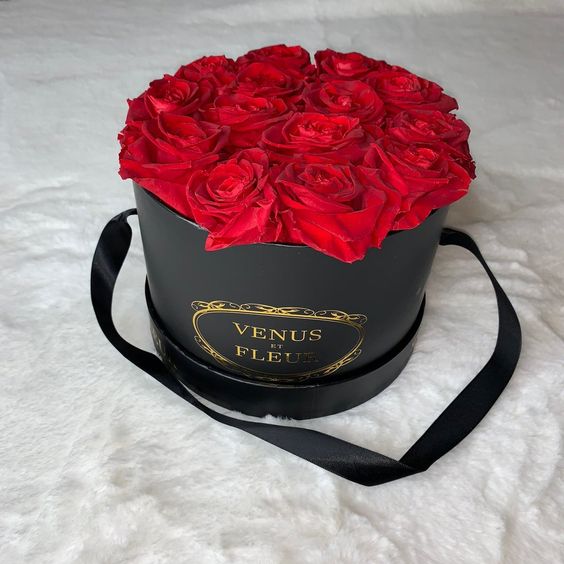 These roses are treated with a chemical that extends their life to a whole year. Similar to your unflinching affection for your mate. Gotta love a charming and allegorical Valentine's Day gift for her.
Maybe you love:
10 unique valentine presents for her
26. Walnut Photo Calendar for Desktop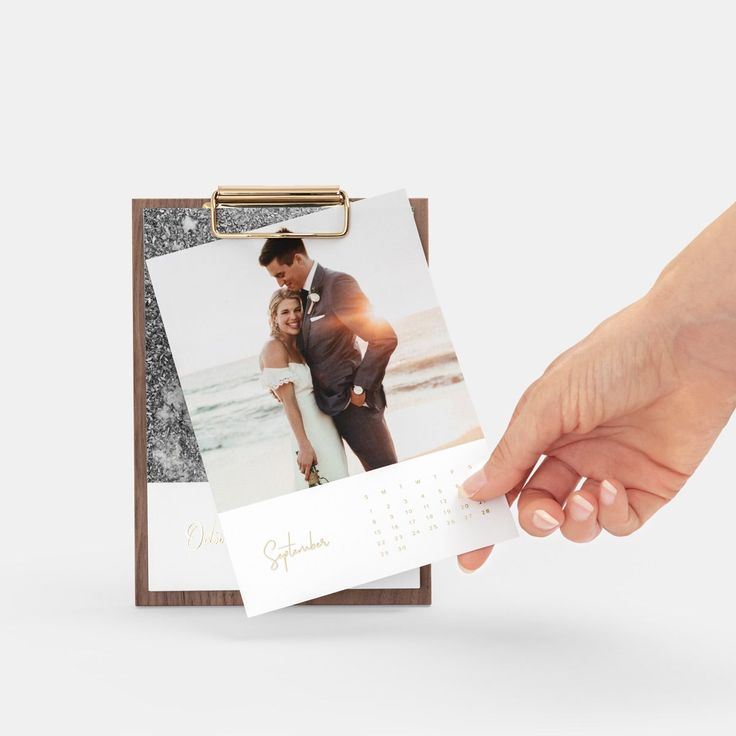 Suppose you're having difficulty expressing yourself verbally—difficult!—then it's express yourself with this valentine's day gift for her.
Artifact Uprising will let you select 12 personal photographs and a typeface motif and then print calendar pages for an upright walnut easel that she can place on her desk. Precious, your favorite memories.
27. Metallic LP Record with Personalization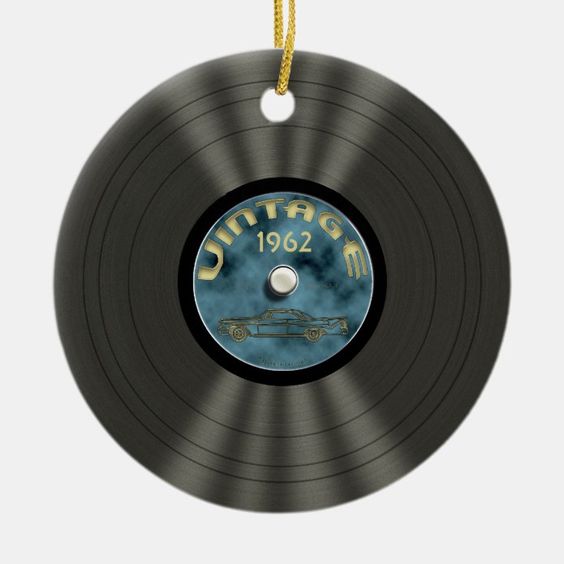 Probably the unique Valentine presents for her of the bunch. Consider framing the lyrics to your wedding song, her favorite track, the tune playing at the bar when you met, or creating your love song for her on Valentine's Day.
28. Couples' Initials Print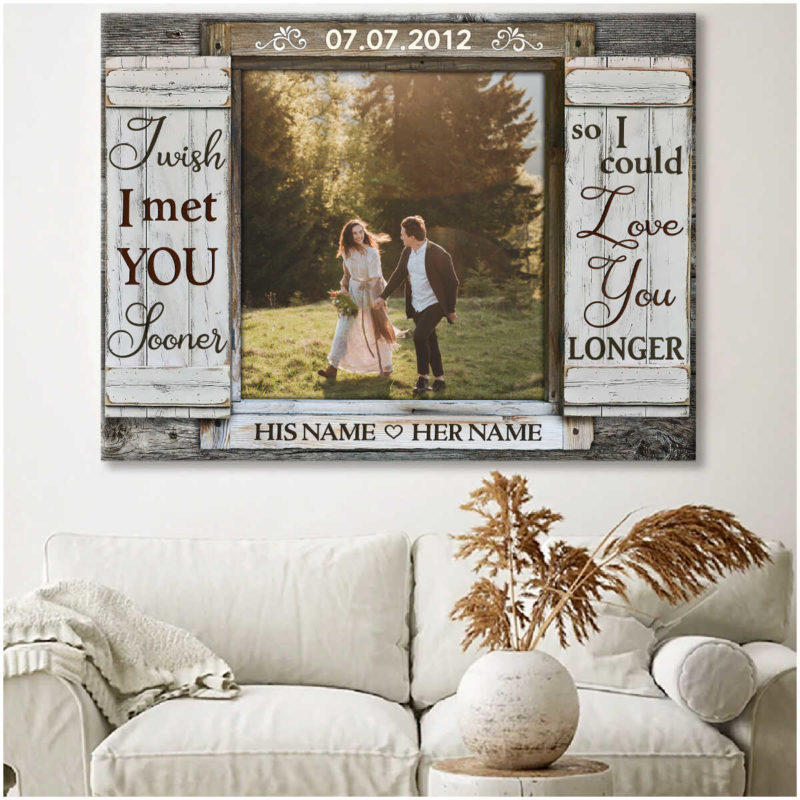 Give her the most surprising and the best Valentine gifts for her. Allow this black-and-white graphic to serve as a symbol of your affection.
Add your first and last names and your anniversary (dating or wedding) to make it truly yours. It is a unique valentine's gift for a couple.
29. Wooden Picture Frame in a Romantic Style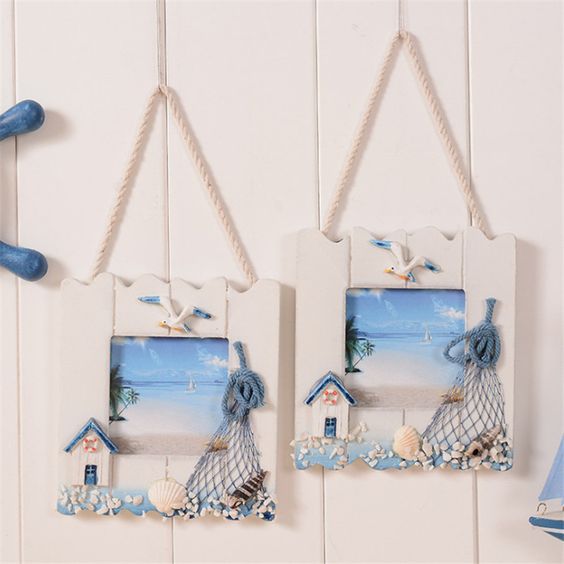 Insert a 3 × 3″ photo from the previous year into this wooden frame for a memorable shelf or table decoration she'll appreciate for years to come. These photo frames are going to be the greatest Valentine's day gift ideas for her.
30. Mugs for Two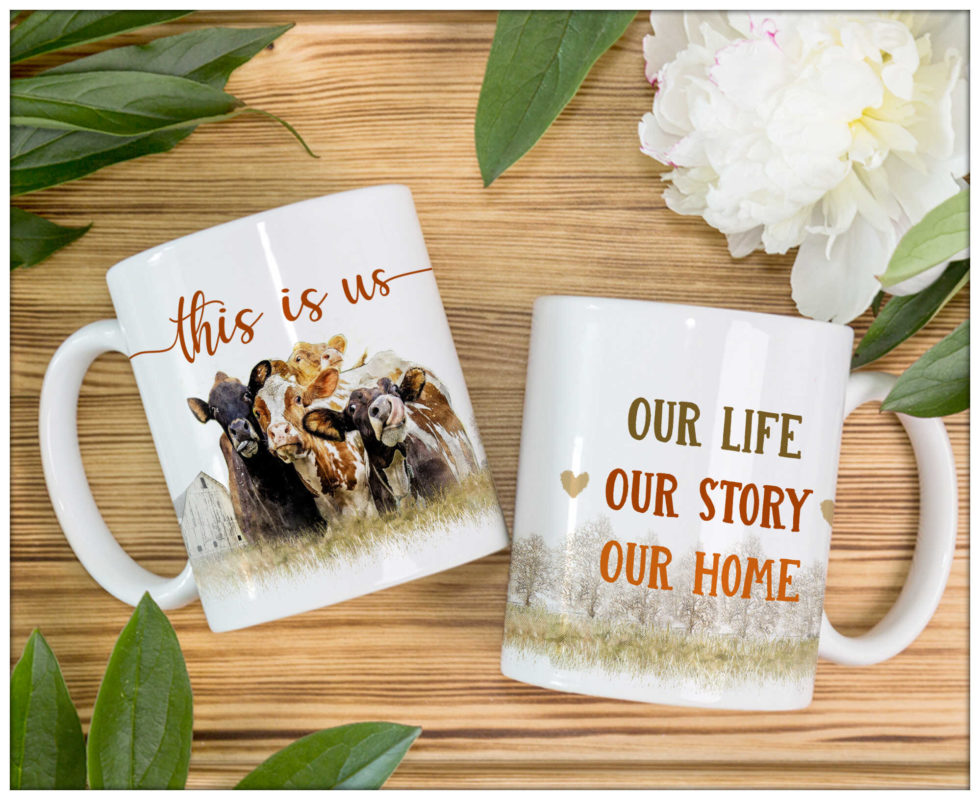 Isn't this a gorgeous and sentimental relationship item or a one-of-a-kind valentine's day gift for her? "This Is Us – Our Life – Our Story – Our Home" – how pleasant it will be to share this with our lovers, our husbands, and wives.
With this Cows White Mug, relax on the porch, kick back, and consume your favorite beverages. Savor each delicious moment of life together and make a commitment to the future.
31. Engraved cutting board with your initials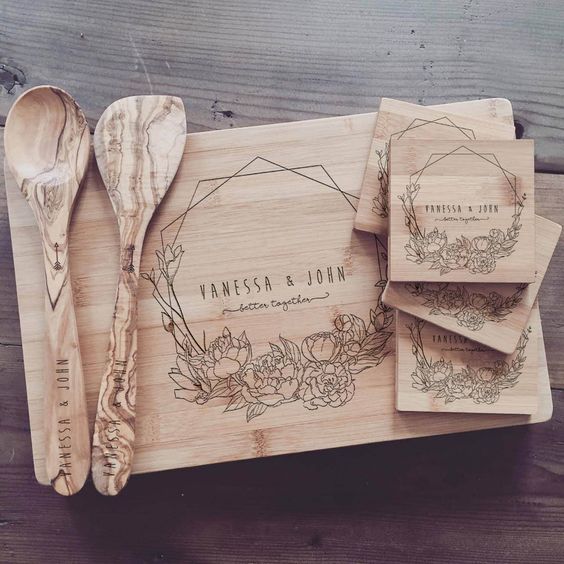 Incredible! She will adore your Valentine presents for her! The artists who worked on the design were extremely communicative, prompt, and courteous! You couldn't be happier with the outcome!
32. Necklace with customized Morse Code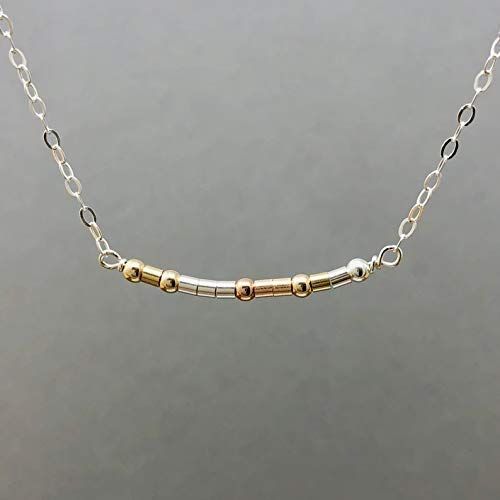 Simple and exquisitely constructed with a hint of mystique. She has received numerous compliments on this piece, and people are always curious about its secret text! Additionally, this thoughtful gift for her is rather generous!
33. Customized wine box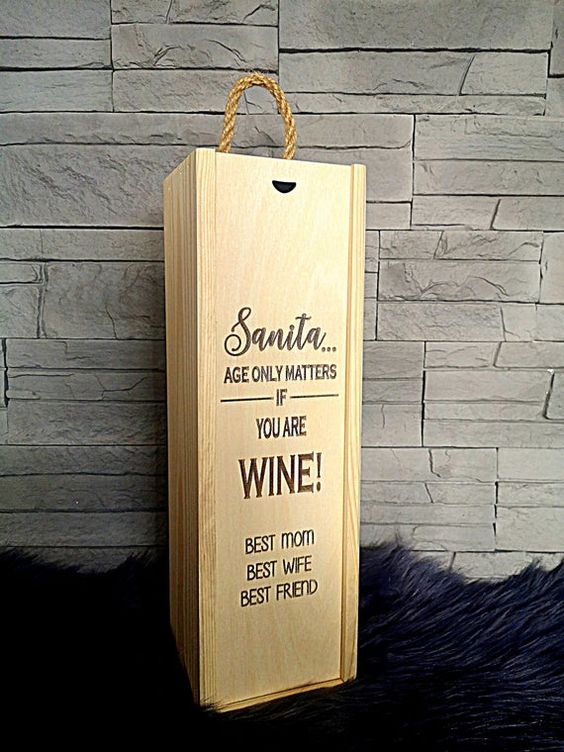 Put a rare bottle of wine in the box as a one-of-a-kind Valentine's Day gift for her and serve it on date night or any other special occasion.
Allow the sweetness to be etched in time and exclusively for the two of you with a wonderful love story.
34. Bracelet made to order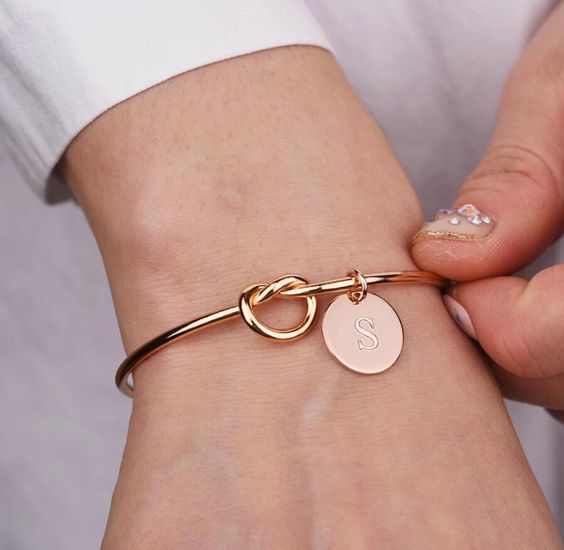 The bracelet is just stunning! The handwriting is flawless and does not feel a bit flimsy while being elegant! With the valentine's day gift ideas for her—they sobbed!
35. Personalized canvas wall art
When selecting a valentine's day gift for her, there is no more meaningful present than this. Two souls but a single mind; two hearts but a single heartbeat.
When we comprehend this, love will last perpetually, and the two of you will be eternally happy. Enhance your space with this Personalized Canvas Wall Art. Choose the right size for you, and it will be delivered to your home with a simple click.
Further reading:
13 creative valentine's day gift ideas for her
36. Box de Beauté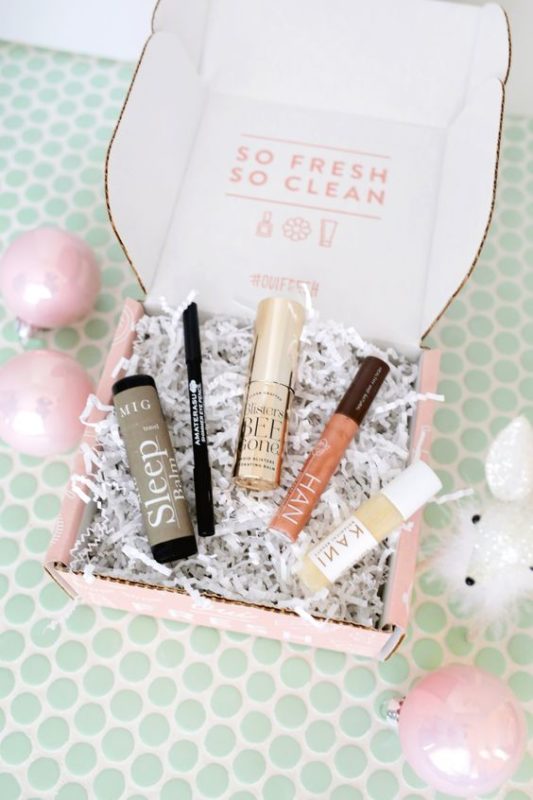 Without a doubt, this is one of the most exquisite Valentine's presents for her ever. There is no better gift than pampering, relaxing, and decorating oneself for a woman. Combine her favorites to create the ideal spa gift box.
37. Necklace with Spheres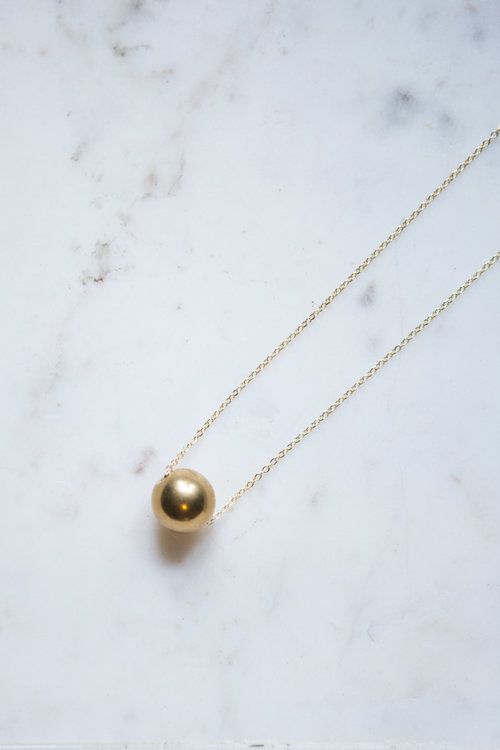 If you truly want to wow your sweetheart with your impeccable jewelry taste, this delicate 14K yellow gold thread embellished with gold balls is both elegant and modern. Give her the finest Valentine's presents for her ever.
38. "The Start of Us" Map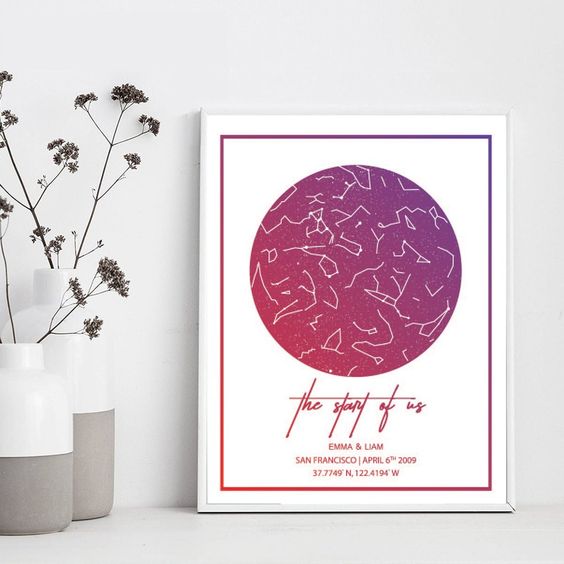 Set the stage for an enduring love story by tracing it back to the first time you locked eyes, kissed, or exchanged "I love you".
Determine the precise location of the magic and then submit the coordinates to this Etsy seller so they may create a poster, canvas, or framed print from it. And you can have an amazing Valentine's Day gift for her.
39. Spa Gift for Self-Care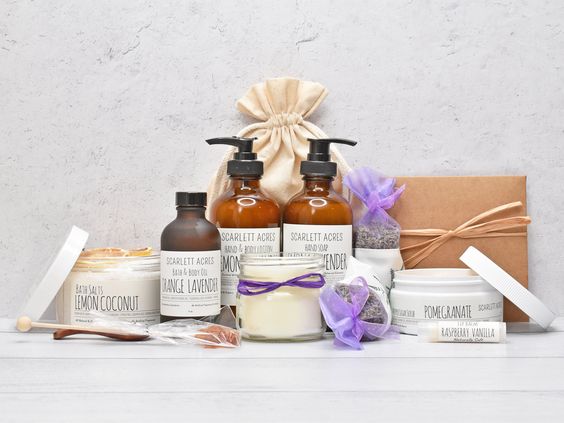 Every woman on the planet is passionate about beauty products. Maintaining beauty throughout time is one of every woman's greatest objectives. Therefore, bring this rose spa set to her as a Valentine's Day gift to make her happy.
40. Framed Map of a Special Location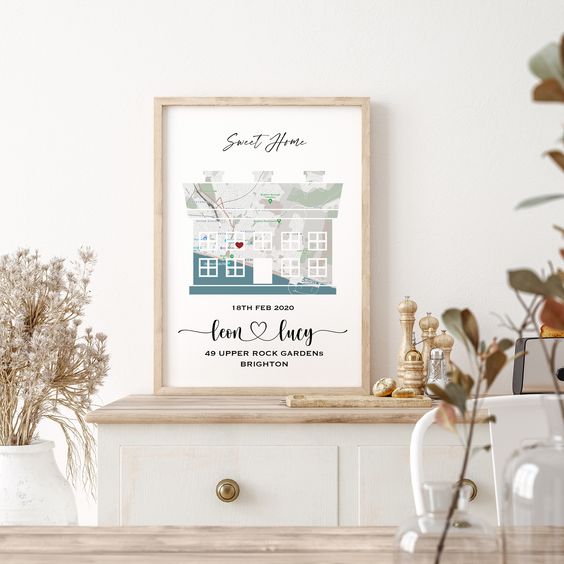 This poster will help you visualize your love tale. Select the precise site of your engagement or wedding, and then include your names, anniversary date, and a personalized message. It would make an excellent Valentine's Day gift for her.
41. Heart College Puzzle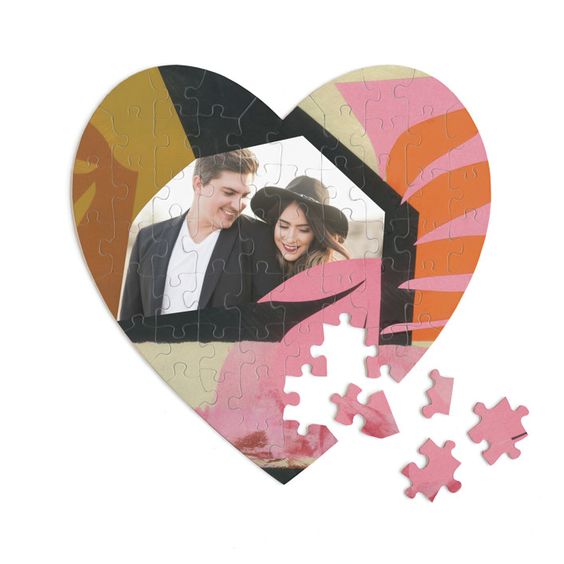 When she completes this 252-piece jigsaw, she will discover over a dozen black-and-white photographs of your most cherished times together.
It is entirely up to you: Include images from your years together or highlight a significant year in your relationship. Make the special day more significant with these Valentine's day gift ideas for her.
42. Your Vows as an Art Print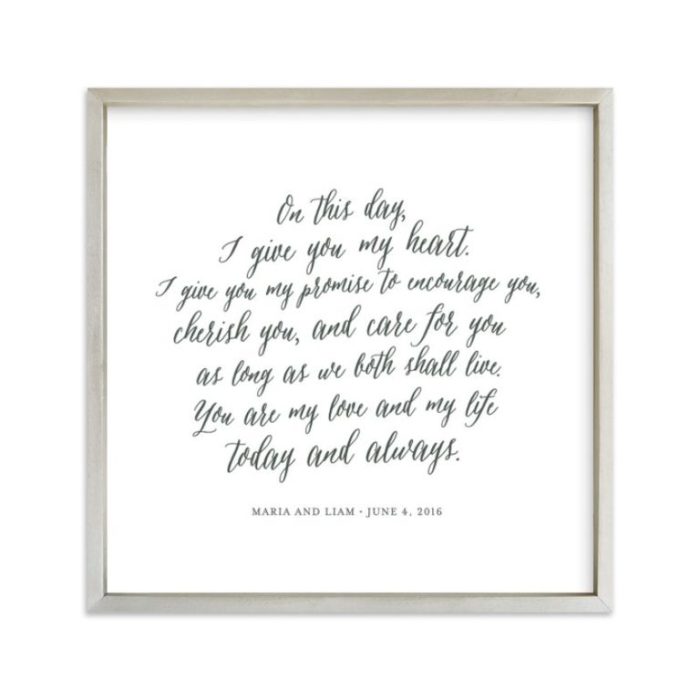 She will never forget the words you spoke to her on her wedding day, even more so when they are displayed for all to see.
Choose the best statement from your vows (read: the one that still warms her heart) and frame it on this great gift so she can see it for the rest of her life.
43. A passport holder that has been customized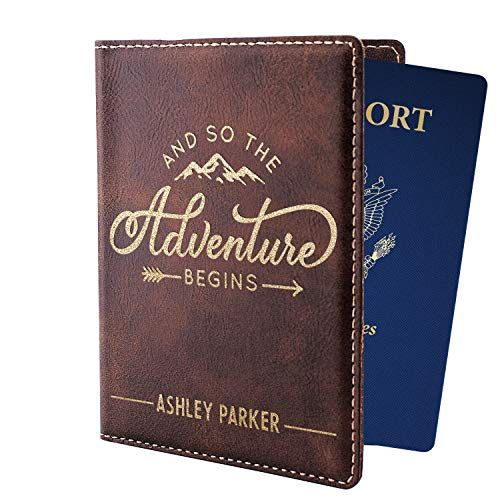 The passport holder and luggage tag combination are very cute! The rose gold print is stunning, as is the quality. Spend quality time with her on Valentine's Day with this Valentine's Day gift for her.
44. Mini Theragun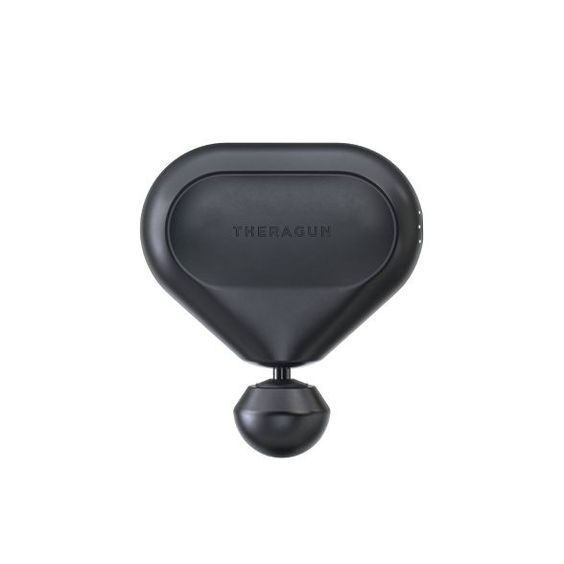 Whether she is a fitness enthusiast or simply requires assistance in unwinding stiff muscles, this compact, ultra-portable version of Theragun's popular percussion therapy gun is ideal. Make this valentine's day gift for her a showcase of your thoughtfulness and sophistication.
45. Bracelet with a Solitaire Cuff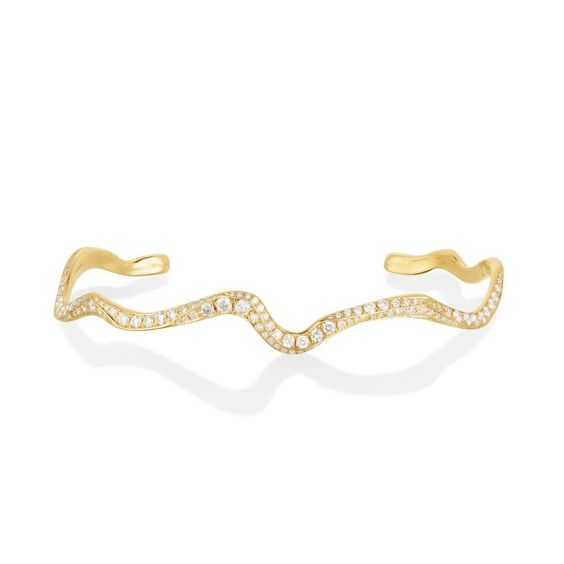 If she appreciates beauty and simplicity—and who doesn't? A gold cuff featuring a lab-grown solitaire diamond is exactly what she'll want to be wrapped around her wrist. Luxury and grace are what this valentine presents for her wants to convey.
46. Flowers Candle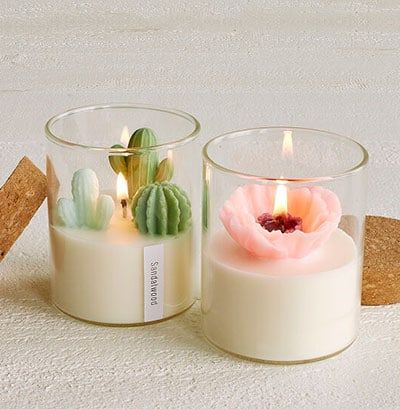 Another candle—the new diamond—does two tasks. When the candle is extinguished, the jar transforms into a whiskey tumbler. Beautiful, seductive, and fragrant – nothing like these best valentine's gifts for her.
47. Custom Butterfly Map Canvas
An illustrated star map might assist you in better organizing your present. It is truly one-of-a-kind to have a map of the location where you first met painted on canvas to commemorate a critical event in your relationship.
48. Scratch-off poster with 100 dates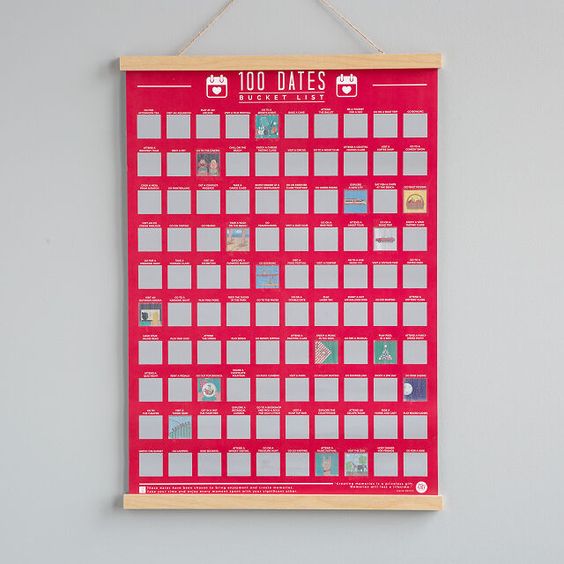 When you're at a loss for date night ideas, turn to this scratch-off poster to reveal a unique date night activity, whether romantic (a couple's massage) or rather outlandish (rent a pet for a day).
On Valentine's Day, assist her in planning the romantic events in your novel. Allow the narrative to continue indefinitely
49. Our Daily Q&A: A Three-Year Journal for Two People
If she is the journaling type, this small book is ideal for her. Each day for three years, the book asks you and your partner to answer a question about your relationship (think: What does your lover's laugh sound like?). Have a good time and giggle with this valentine's day gift for her, correct?
>>> The other interesting ideas: gifts: 55+ Best Valentines gift for him you can not miss out on!
9 cheap Valentine's day gifts for her
50. Individually designed phone case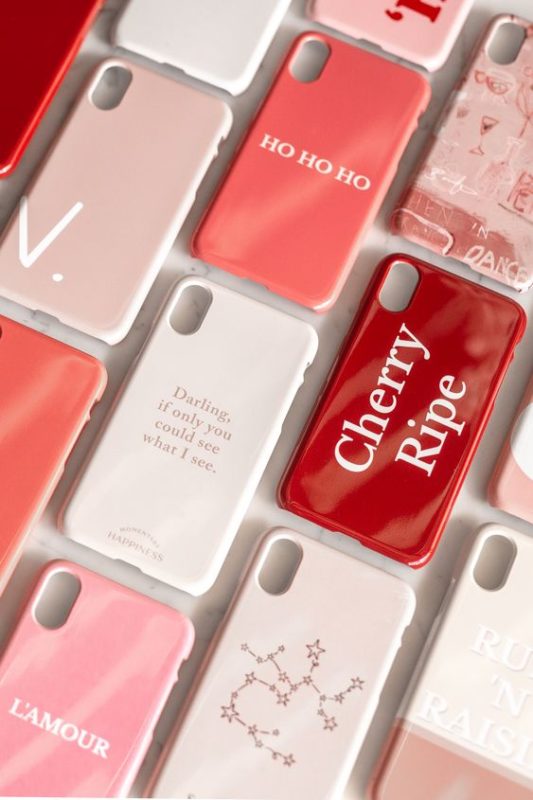 This is the best gift you can quickly and conveniently locate for her. They are robust, have an attractive design, are lightweight, and feel nice in hand.
She adores how personalized things are. She will feel secure in the knowledge that her phone is secure.
51. Palette Eye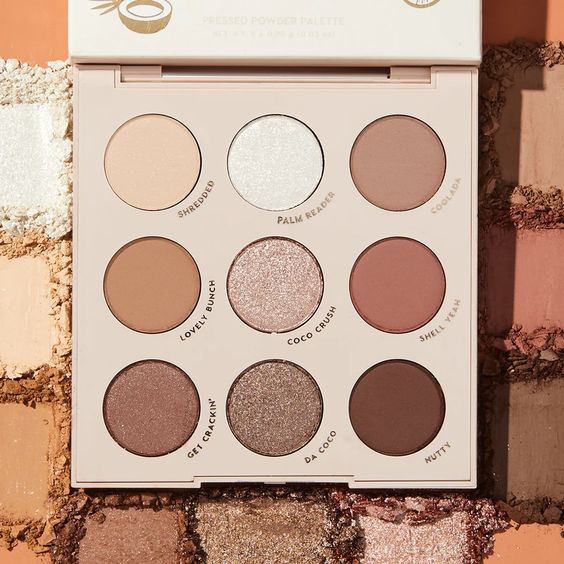 If she is a makeup enthusiast, this eyeshadow palette is nearly drool-worthy. Each of the six hues is interchangeable to produce a variety of looks.
With these Valentine's presents for her, you can be certain that your girl will always look fantastic.
52. Long-Lasting Nail – best Valentine's day gift for her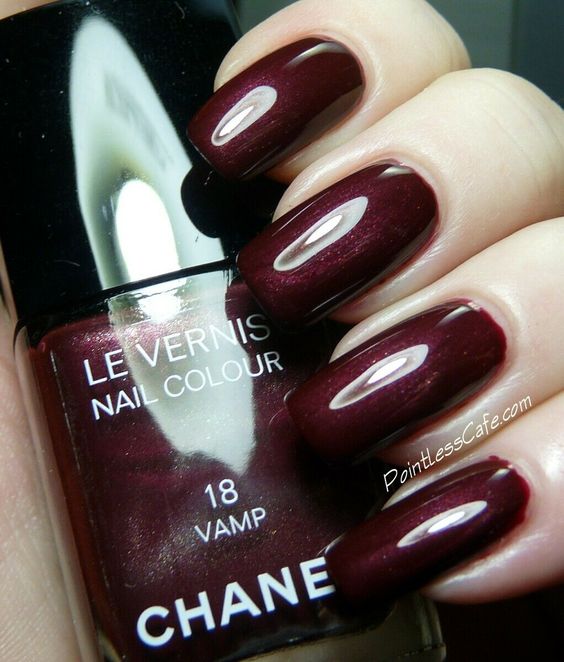 If she adores a good manicure, surprise her this Valentine's Day with this bright and gorgeous shade. This is the best gift for your special woman who loves doing nails.
53. Shortbread Cookies with a Message of Love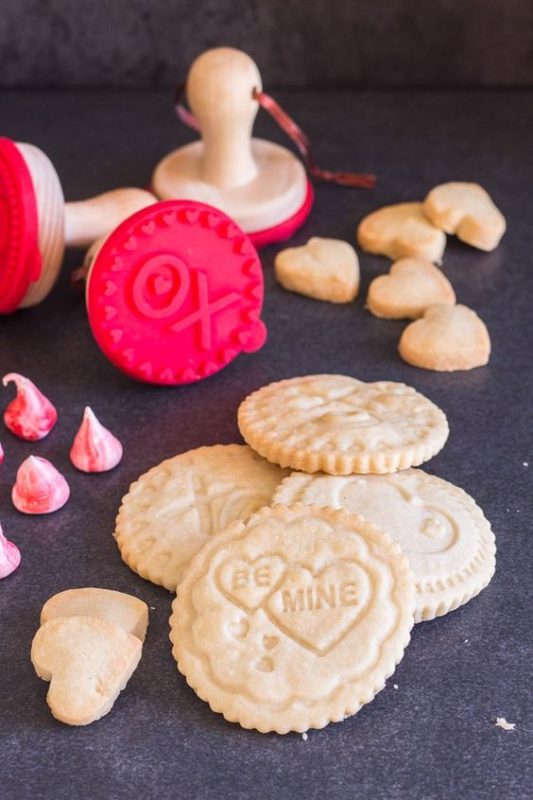 Occasionally, sweet goodies are the best route for Valentine's Day, as evidenced by these gorgeous shortbread biscuits.
This is one of the cutest and most delicious valentine's day gift ideas for her.
54. Bucket List for Date Nights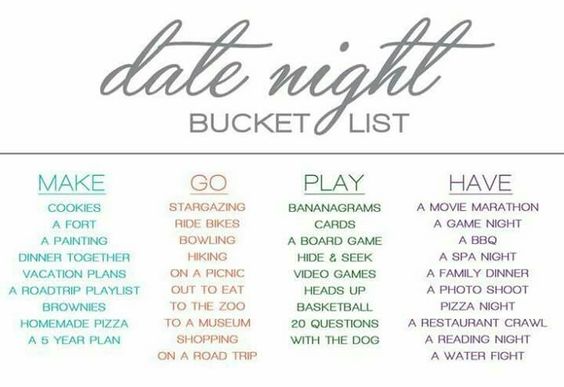 This is truly a Valentine's Day gift for her, as it guarantees you will never have another boring date night.
If you're having trouble deciding what to do, simply select a stick from the can—each one has a fun date activity. Additionally, you can make a note of which ones you've completed and when.
55. LED Neon Sign "Better Together"
What better way to continually display your affection than with a neon sign? Yellowpop's version is unbelievably sweet.
Additionally, the firm offers additional signs that are ideal for Valentine's presents for her, such as one that reads "all you need is love." You may even personalize your own to make it even more unique.
56. Matte Retro Lipstick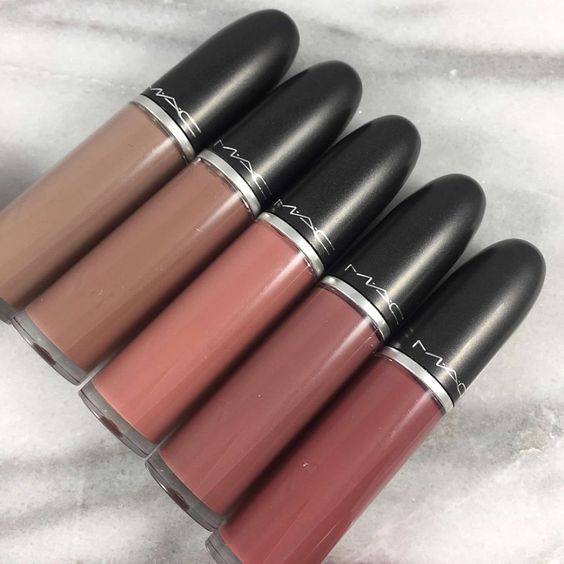 There is no other more affordable valentine's day gift for her. I'm sure your girl will be ecstatic to get this gift from a man she adores. Who doesn't want to be beautiful, much more so if they're a female?
57. Hair tie with a little velvet bow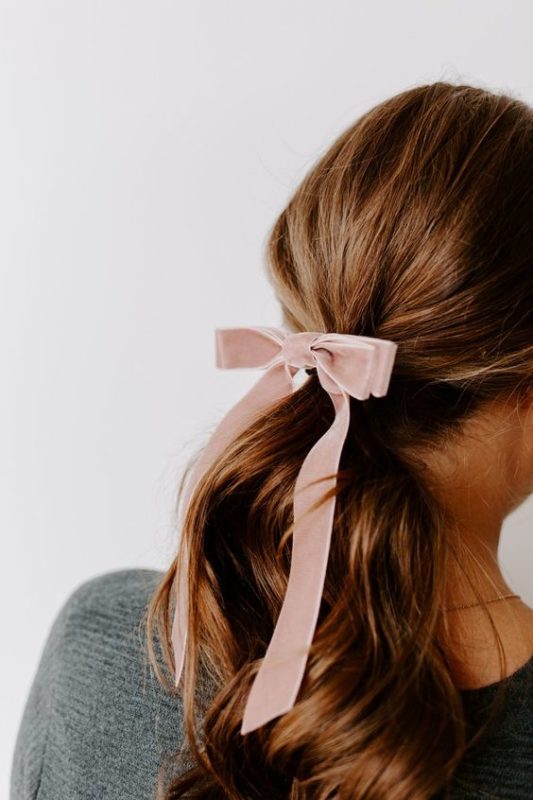 What better way to present the lady who truly is the true gift of the holiday season than with a gorgeous bow on her dress? let's get these best valentines gifts for her.
58. Let's Stay In: Over 120 Recipes to Nourish the Ones You Care About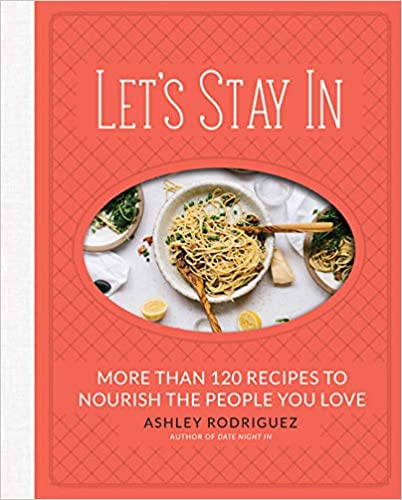 The only way to a woman's heart is through her stomach, which is why this completely charming (and incredibly delectable) cookbook is a must-have. Because homemade dulce de leche is, after all, the glue that holds your relationship together. You can get it on Amazon.com
Each lovely love story has its unique way of warming up. Each couple will have their unique manner of preserving their love story. And valentine's day gift for her will be the solution for couples who are having difficulty finding their own path.