Easter is a wonderful opportunity to reflect on the past year and look forward to the brighter days ahead. This is a wonderful time to express your appreciation to the women in your life. Whether you're shopping for your mom, wife, sister, or best friend, you'll find plenty of one-of-a-kind and heartfelt Easter gifts for women guaranteed to brighten their day. Various gifts are available, from the classic Easter basket loaded with candies and flowers to one featuring personalized jewelry, cosmetics, or home decor. Oh Canvas hopes the Easter gift ideas for women we give here will help you find the best one for your special lady.
Easter Gifts For Wives
1. A Cotton Oven Mitt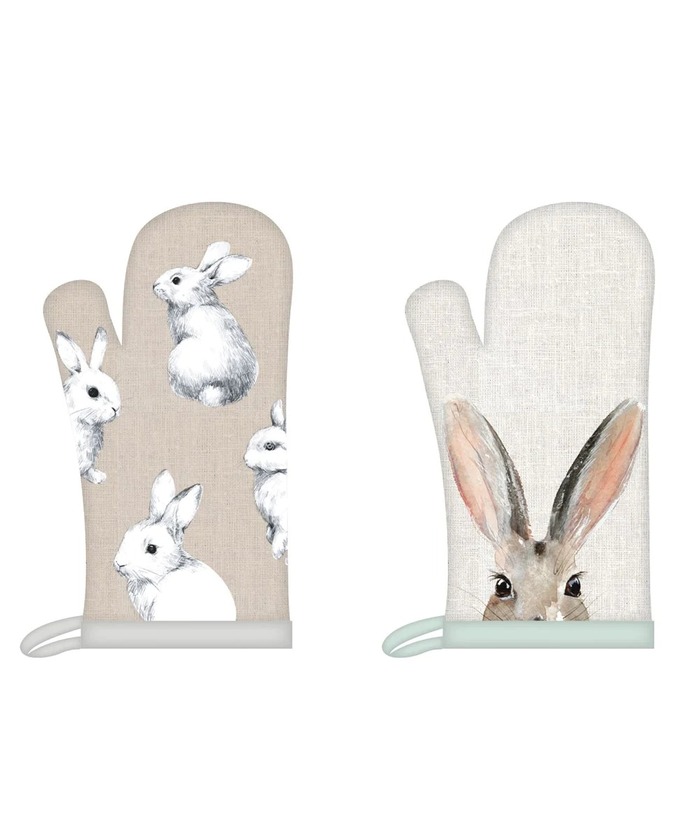 This Easter present for wife is both beautiful and useful because of the attention-grabbing design and the high-quality cotton it's made of. We are confident that we would like to have one of them in our kitchen!
2. Inscribed Wooden Spoons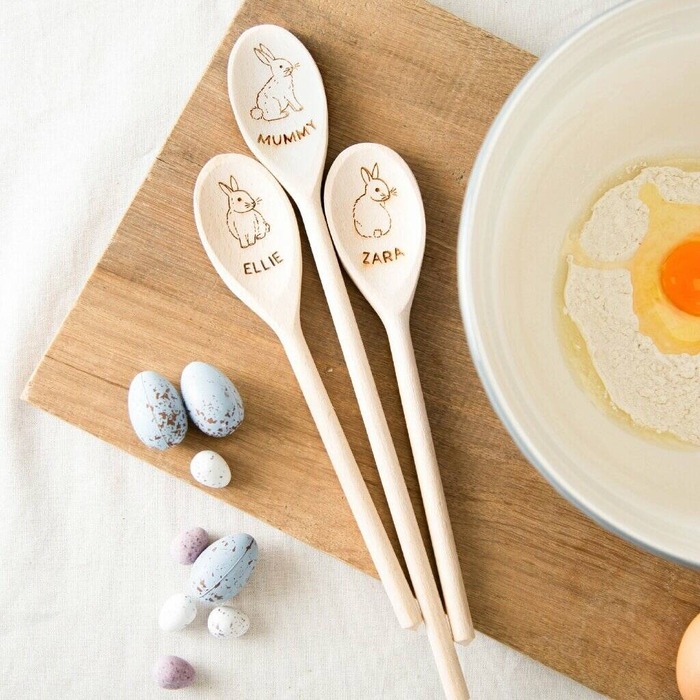 To all the Easter baskets for wife out there: You may get these wooden spoons engraved with anything you choose. If you order them in enough, you may give them to everyone on your good behavior list on Easter.
3. Gingham Pattern Cotton Throw Pillow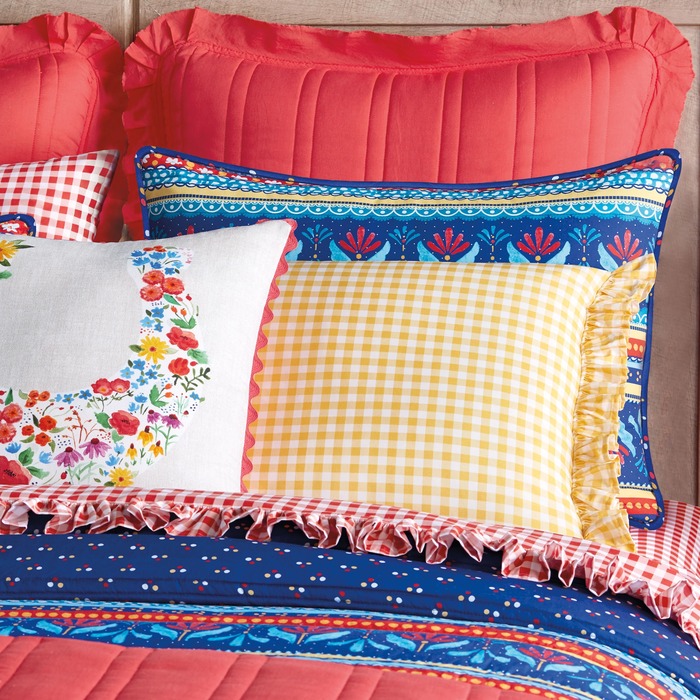 The pillow's gingham pattern and classic design give it a charming and timeless look that will complement various interior design styles – especially for someone who loves country or farmhouse-style decor. If you are looking for some Easter gifts for women, this "Howdy Darlin" pillow is definitely worth considering.
4. 'Happy Easter' Gift Box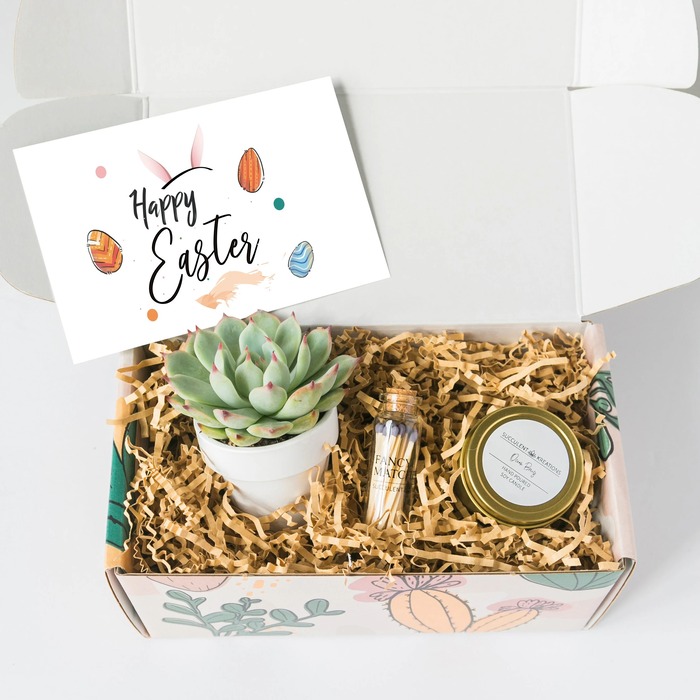 These Easter gift baskets, stocked with personal care items, are the ideal present for anyone in your life who could benefit from being pampered. And they are already packaged for giving!
5. T3-Piece Tiny Spatula Set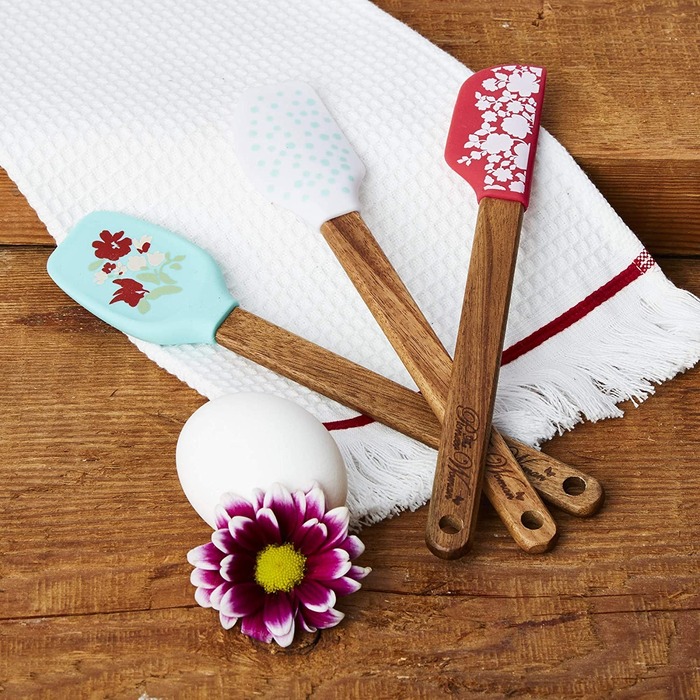 This set of little spatulas, with its floral pattern, is the perfect Easter present for wife this season. They can withstand temperatures up to 450°F, making them ideal for use in the oven, grill, or deep fryer.
6. Easter Bunny-Inspired Ice Cream Cones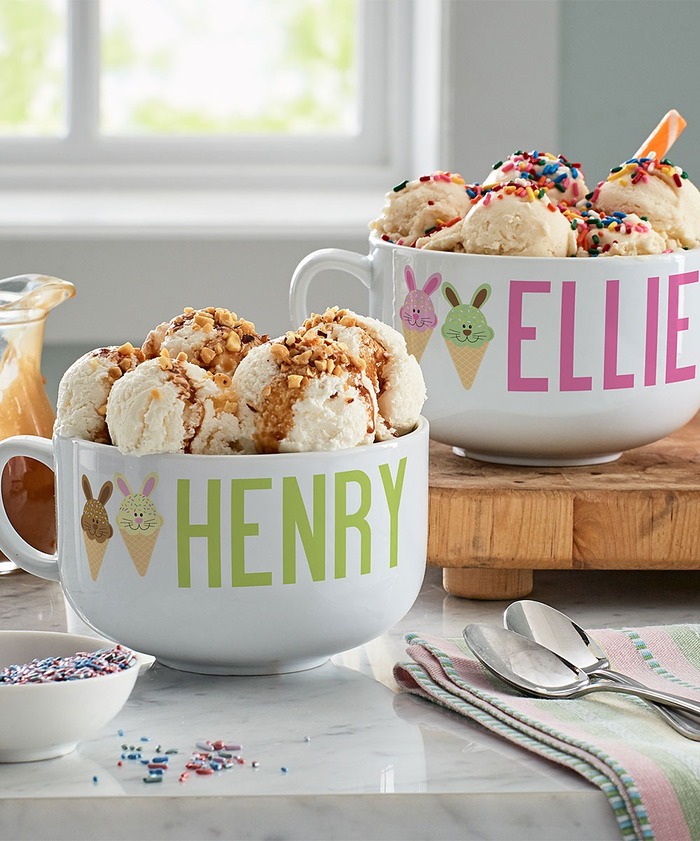 These ice cream bowls, designed to fit in with the Easter party, will put a smile on your wife's face and get them thinking about their next get-together. Each set consists of a total of four pieces.
7. Easter Masquerade Masks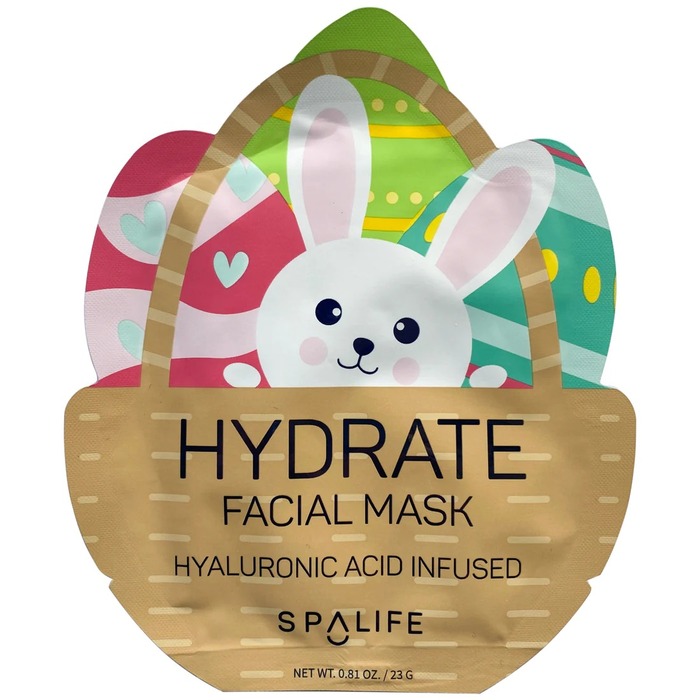 Aren't these Easter gifts for women like these masks adorable? Every one of the nine masks in this package provides nourishing benefits, including vitamin C and hyaluronic acid.
8. The Easter Bunny's Earrings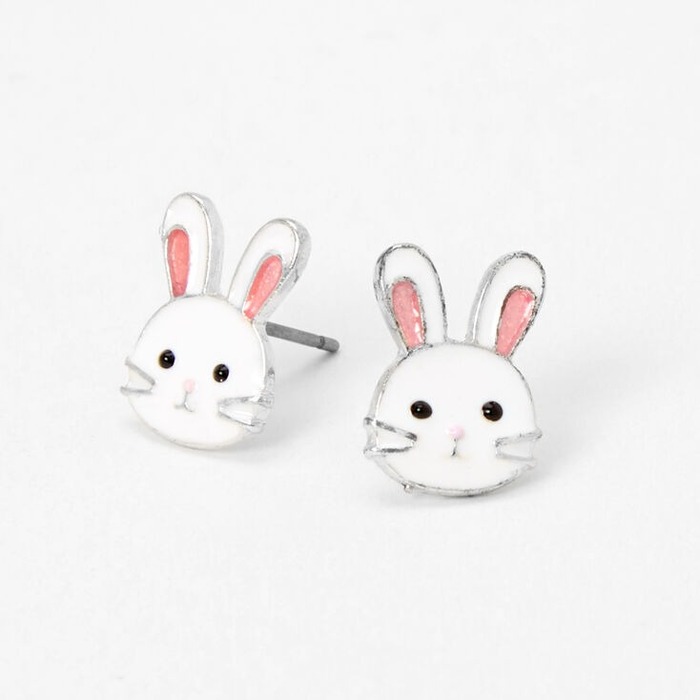 And how cute do these Easter gifts for wife look? The width of each of these adorable polymer clay earrings is slightly more than a centimeter, making them both understated and eye-catching at the same time.
9. Lace Parasol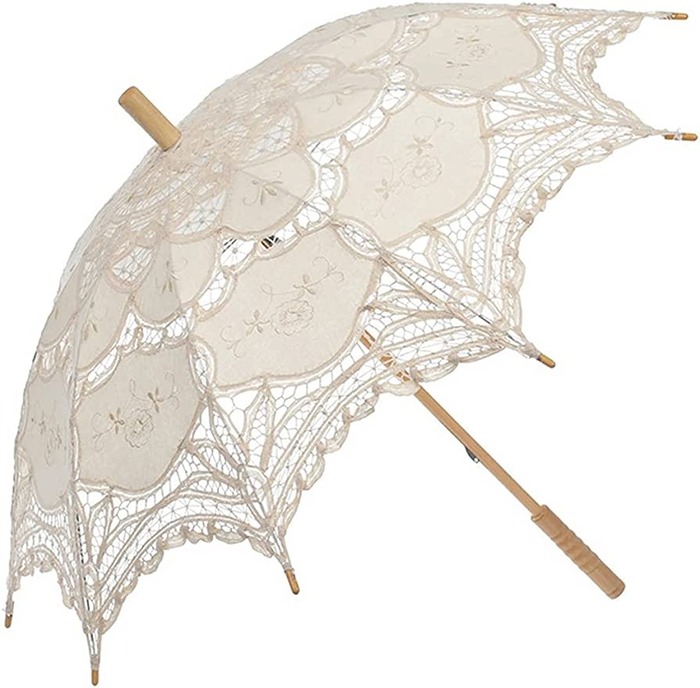 While your children scour the front lawn for Easter eggs, you can stay out of the sun and yet take part in the festivities. These lace parasols are practical and provide a touch of sophistication to any Easter dress.
10. Daybed Candle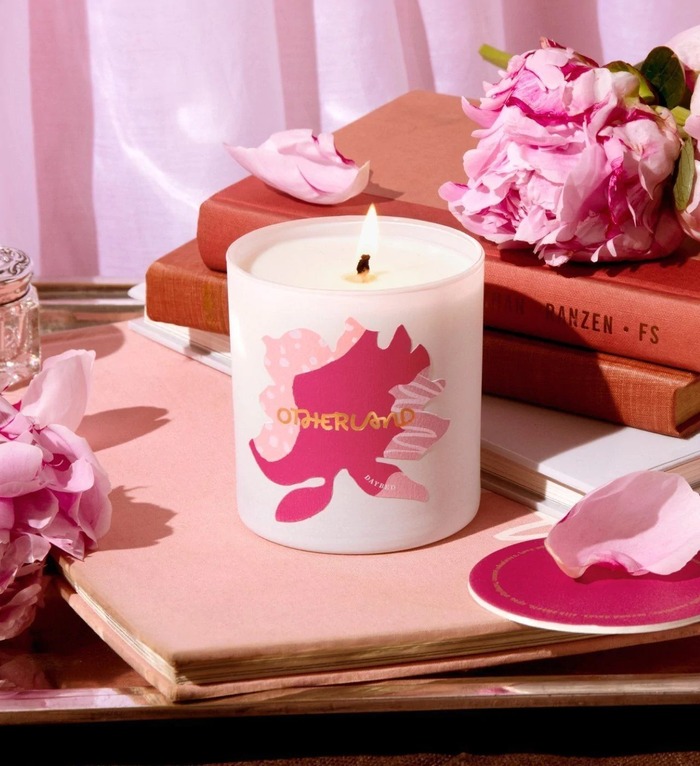 Springtime brings to mind a world bursting with blooming flowers, which is why the holiday of Easter is often associated with that time of year. So that you might think about some Easter gifts for women that are filled with stunning flowers like this one. This candle may not be genuine, but it sure smells like it does, with undertones of rosebuds, peony petals, and pear water in the fragrance.
11. Dessert Plates For Easter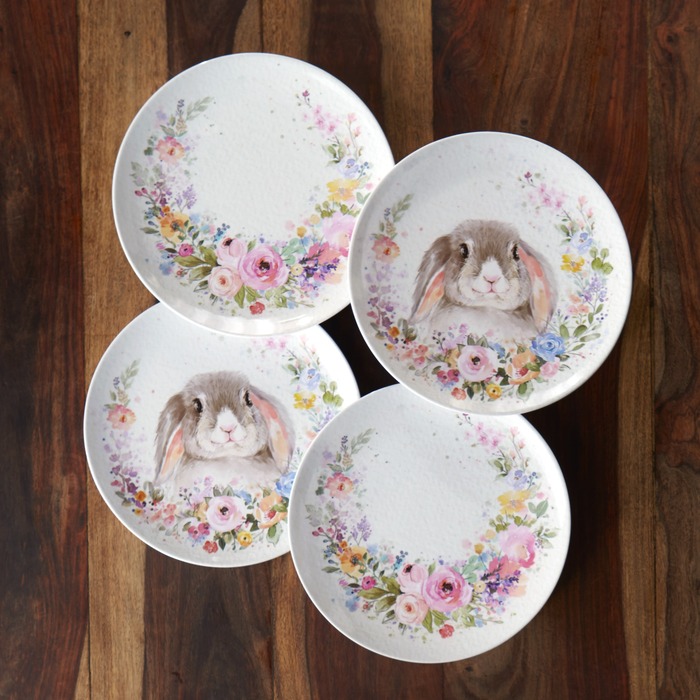 Think how pleasant it would be to serve tiny snacks on these colorful paper plates, such as deviled eggs or pigs in a blanket. These Easter gifts for wives come as a set of eight; you can be sure they will become a treasured heirloom in your family.
12. Helena's Apron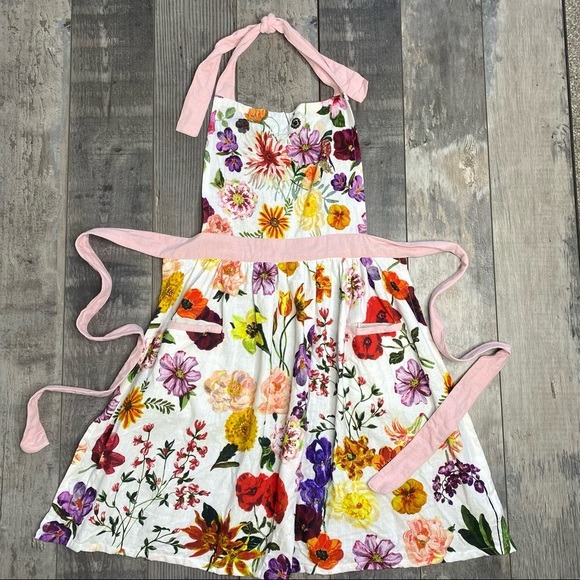 There will be a lot of baking this festival, so a good apron that can be washed in the washing machine is a must. And it doesn't hurt that it's gorgeous, too, due to the efforts of French artist Nathalie Lete.
13. Collectible Aluminum Gardening Tools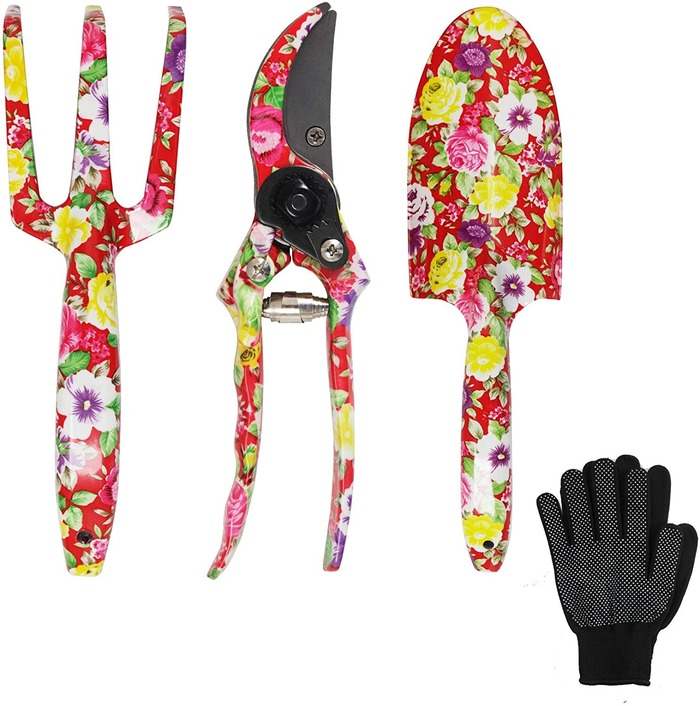 This vibrant three-piece tool set includes a cultivator, pruning shears, and a trowel, and it's just what she needs to start a garden this spring. She may use the tools from these Easter baskets for wife with confidence year after year because of their sturdy construction, long-lasting high-carbon steel blades and tips, and rust-resistant coating.
14. Peter Rabbit Candies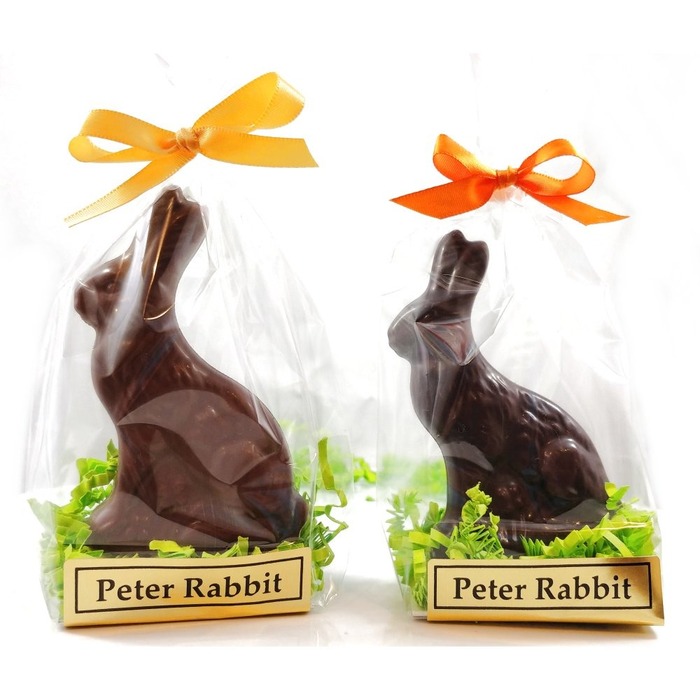 This collection of eight milk and white chocolates is sure to please, as they are topped with illustrations from the Peter Rabbit children's book, one of the best-selling children's books of all time. In addition, the Easter gift ideas for women's box in style with a book are a very beautiful touch!
15. Tea Leaf Sniffer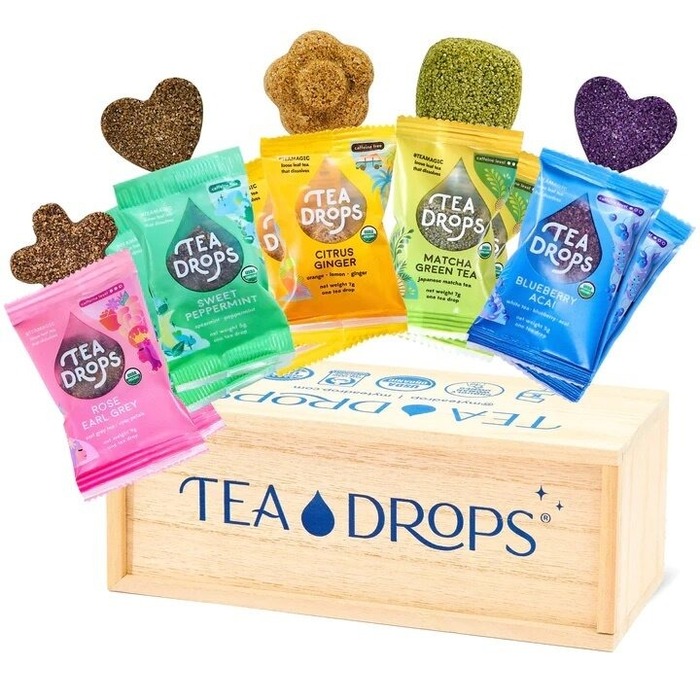 A nice cup of tea is a must for an Easter morning meal. These sweetened Easter gifts for women come in five different flavors: citrus ginger, blueberry acai, rose earl grey, sweet peppermint, and matcha green tea. When added to hot water, they dissolve in a matter of seconds. There are also blends available that do not have any added sugar.
16. Papier-Maché Easter Eggs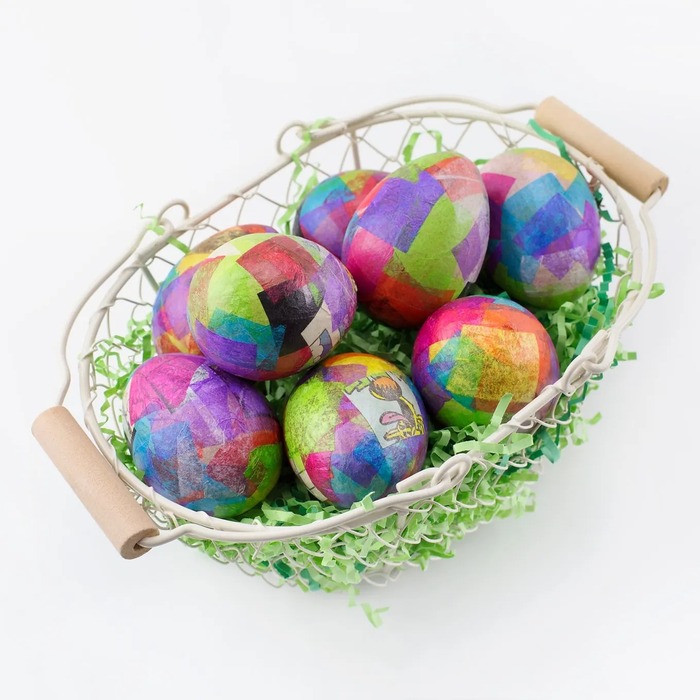 Instead of settling for temporary Easter eggs, why not enjoy them whenever you want? Mariana Barran Goodall, a Mexican-American artist, handcrafted these papier-mâché works of art in a range of bright colors, including yellow, orange, fuchsia, and teal.
17. 'Jesus Calling for Easter' Devotional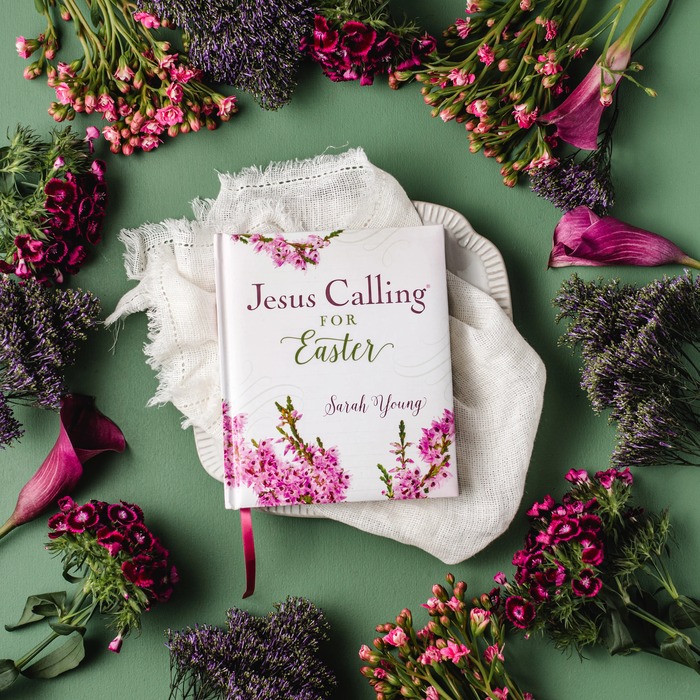 This devotional, which was created by Sarah Young, provides its readers with 50 different devotions to help them celebrate the season and reflect on what it means to them. It's a nice present that also features some stunning graphics.
18. Set Of 7 Easter-Themed Cookie Cutters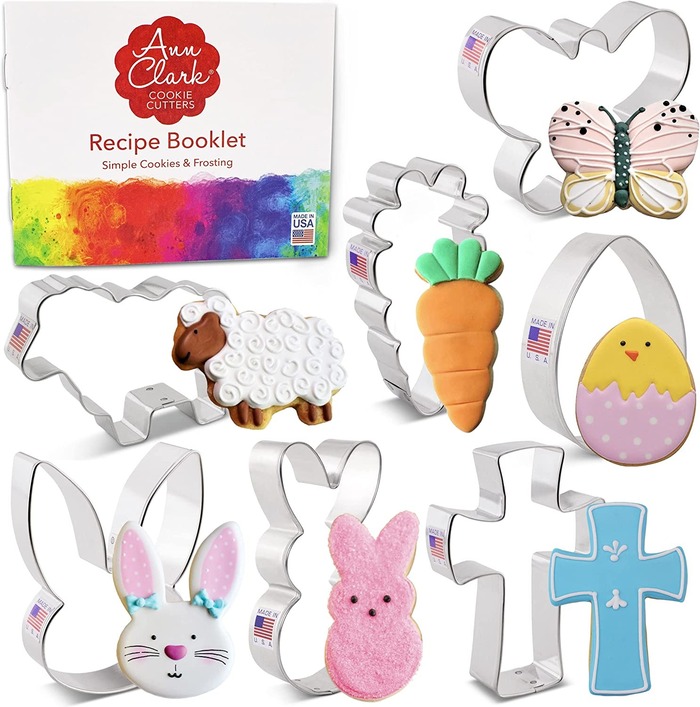 This adorable set of cookie cutters was crafted in the United States of America. It included seven different shapes: an egg, a carrot, a rabbit, a sheep, a butterfly, a bunny head, and a cross. These delightful Easter baskets for wife will be treasured for many years.
19. Bunny Candle: Because Somebunny Loves You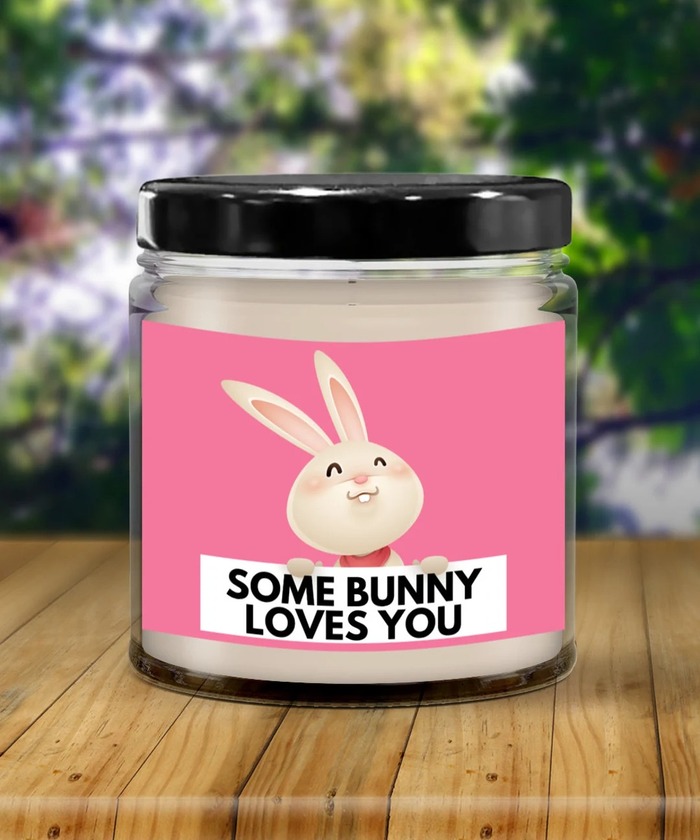 This cute candle, made entirely of natural, vegan soy, will make the recipient feel special. It is available in three different sizes and has more than twenty mouthwatering fragrances.
20. Silver Rabbit Earrings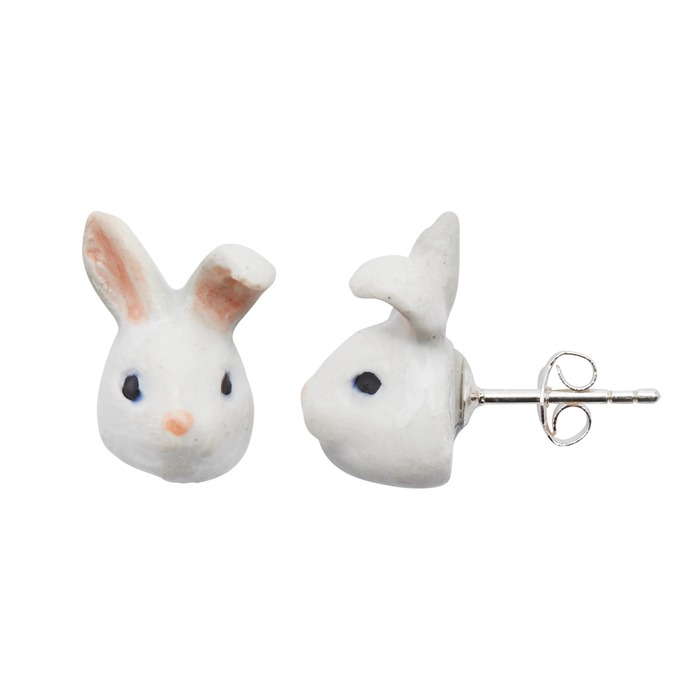 Earrings couldn't be any cuter than these vintage-style bunnies Easter gifts for women! They are finished with silver and are hung from ear wires made of stainless steel. They are handmade by hand using reclaimed brass.
21. Porcelain Easter Bunny Ring Holder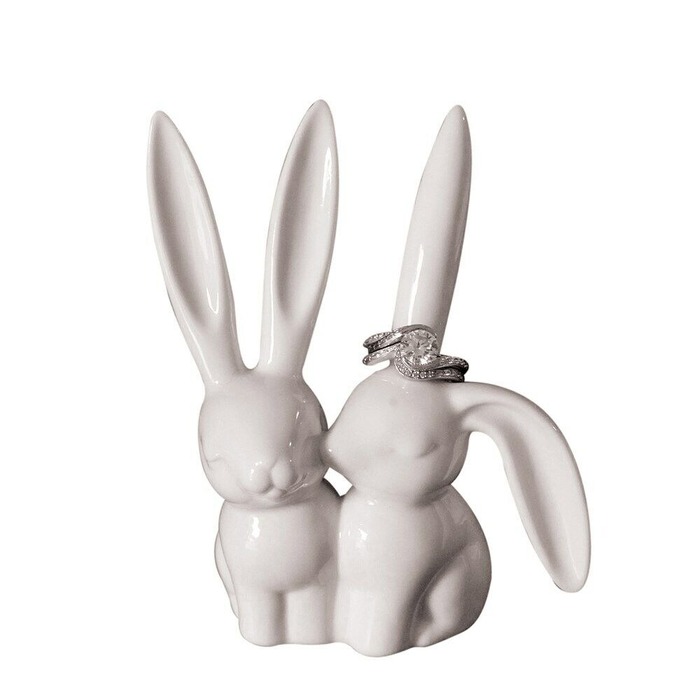 By using this creative ring holder, you may demonstrate to your significant other how much you care about them. That will undeniably win over their affection.
22. Bar Soap Bunny Shaped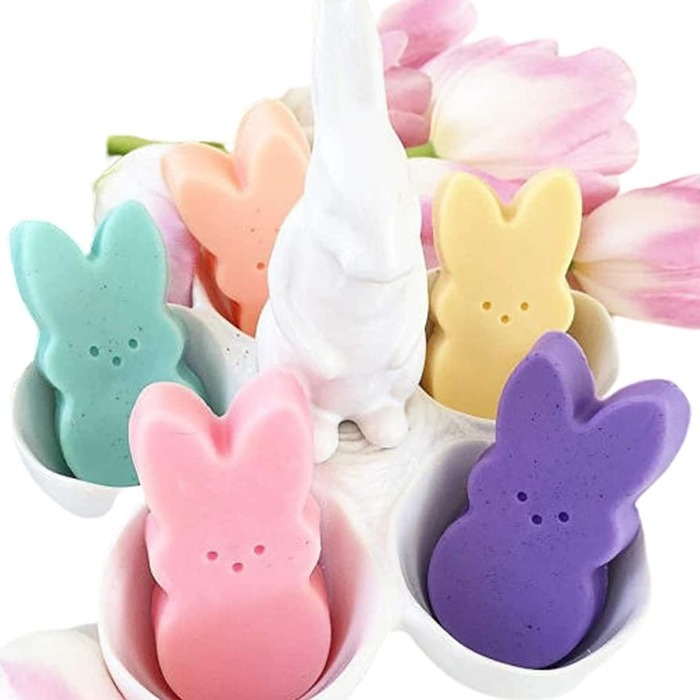 Imagine how adorable these would look just sitting on their sink in the bathroom. There is a large selection of colors and aromas available for your selection.
23. Oreos Smothered In Bittersweet Chocolate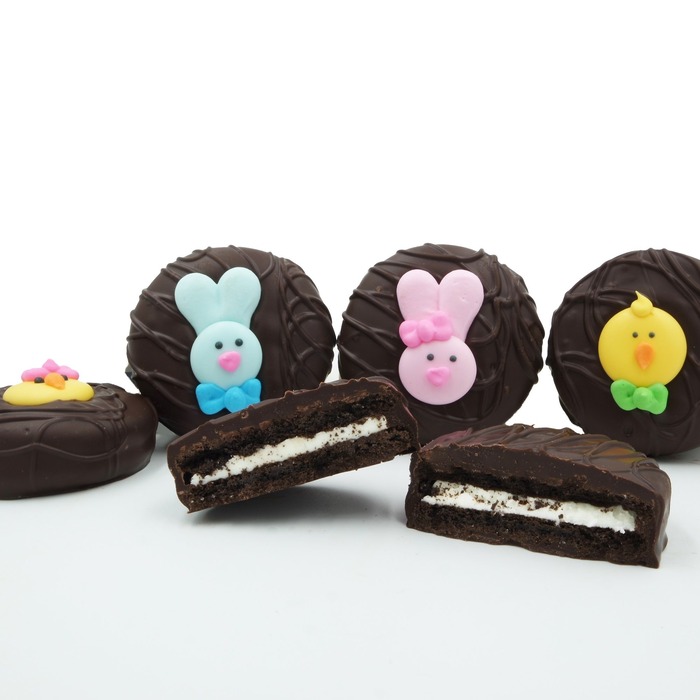 The silhouette of a rabbit that is printed on the front of these cookies has an allure that is hard to resist this Easter. And this doesn't even take into account the fact that the cookies themselves are quite tasty.
Easter Gifts For Girlfriend
24. Vegan Lip Balm With Real Strawberry Flavor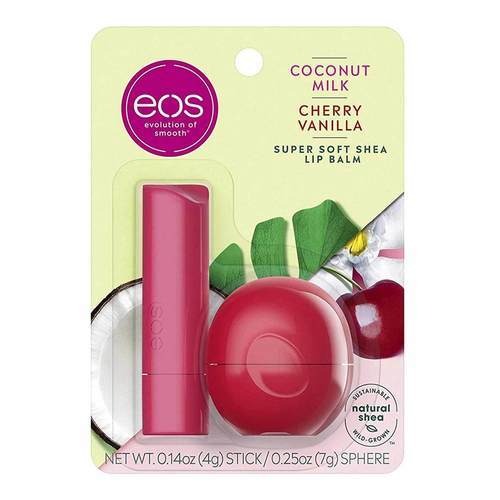 These velvety lip balms are the epitome of opulence because of the inclusion of great ingredients such as shea butter, jojoba oil, coconut oil, and beeswax. And how entertaining is that particular "flavor"?
25. Bundle Of Easter Gifts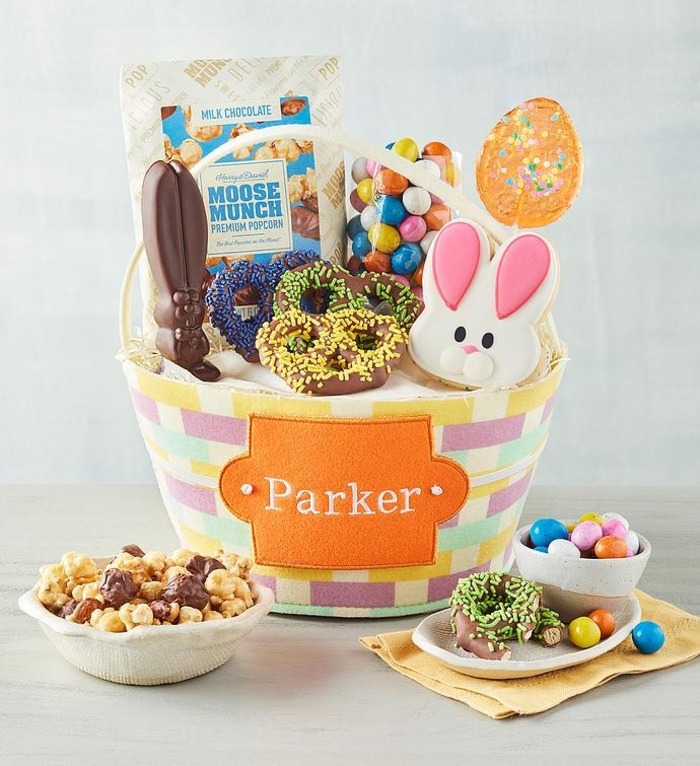 This gift set is an excellent choice if you want to surprise your girlfriend. Within, you'll find a variety of delicious snacks like caramel-filled chocolate eggs, dried apricots, pears, cheese, crackers, relish, snack mix, and snack mix.
26. Celia Stoneware 15-Egg Holder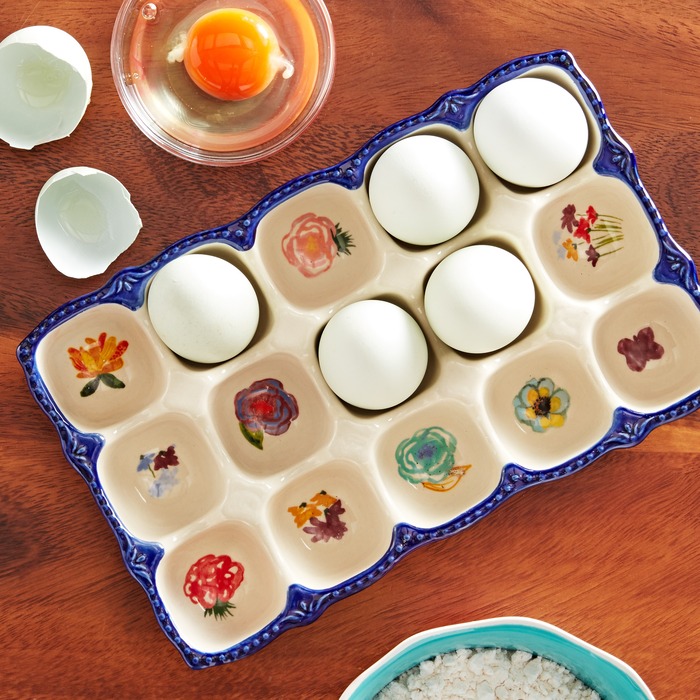 With this exquisite stoneware egg holder from this Easter present for girlfriend, she will be able to store their Easter eggs in a chic manner come the holiday. The charming floral pattern is sure to lend a touch of country ambiance to any kitchen!
27. The Calming Herbal Tea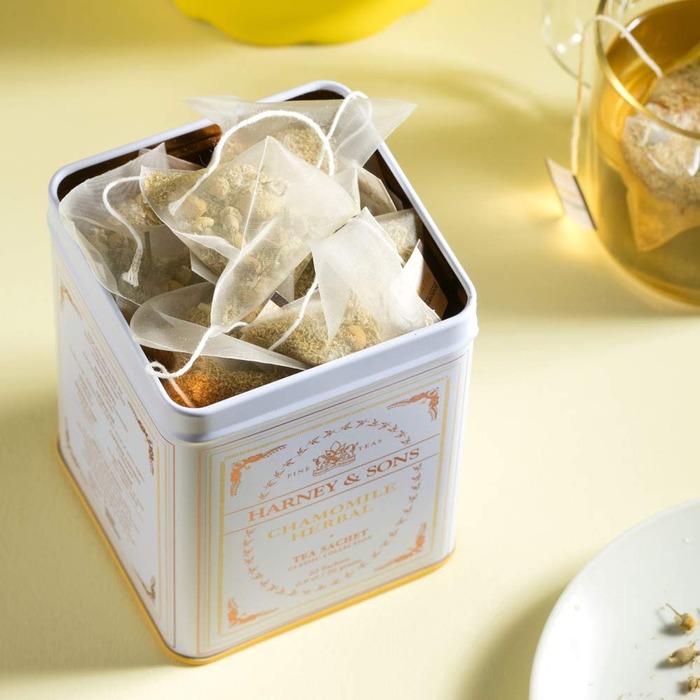 Something about this posh, golden tin and the chamomile tea that's contained within it screams "Springtime!" to me. They'll be impressed that you splurged on a brand that's been around for so long and is so well-known.
28. Colored Glass Terrarium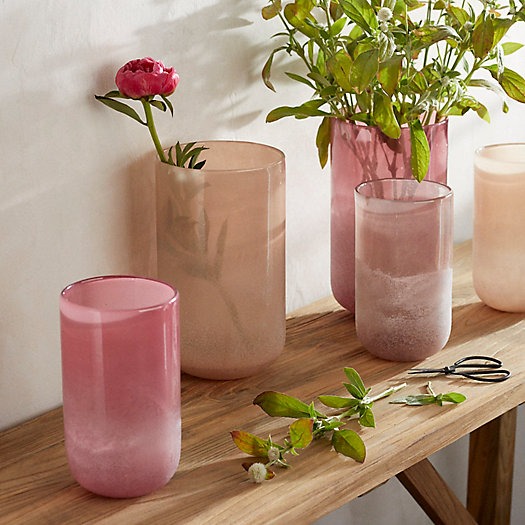 No amount of vases is ever excessive. They are necessary because they provide a place for your flowers to thrive in beauty and comfort. This sandblasted glass one in a soft pink hue is a favorite of ours since it reminds us of Easter in all the nicest ways. Your girlfriend will appreciate these lovely Easter gifts for women year-round because of their delicate color and graceful form.
29. Rapid Egg Cooker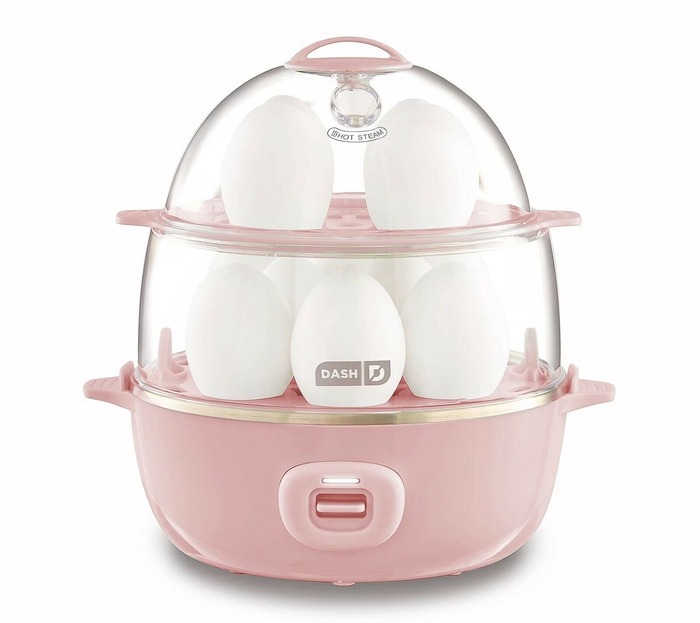 For a festive Easter appetizer, nothing beats deviled eggs. What's the one and only catch? Making them is more complicated than it seems, especially if you struggle with hard-boiling eggs. Be ready for breakfast in a flash with this Easter present for girlfriend. Pushing a button allows you to prepare six hard-boiled eggs quickly.
30. Yi Brooklyn Floral Scented Candle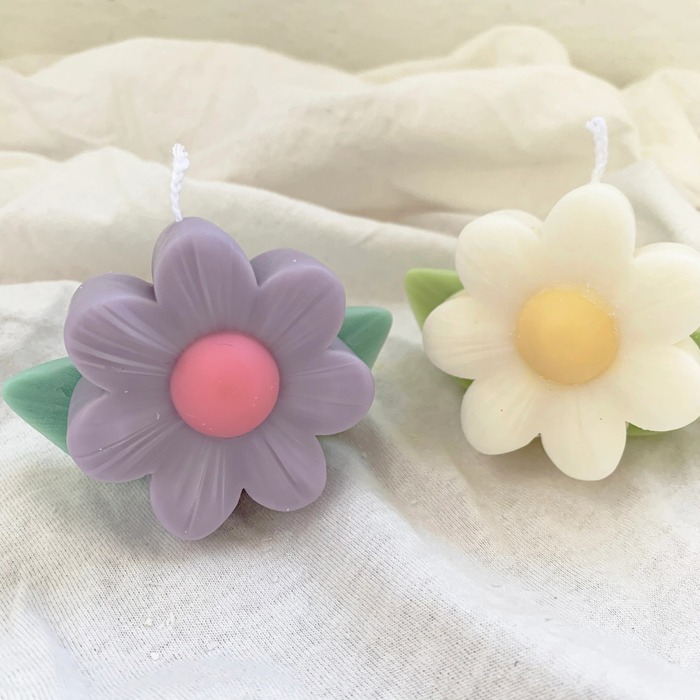 You might give them a candle with a floral aroma or some pastel-colored taper candles as a present. These vintage flower-shaped candles made of soy wax are the ones that are most likely to leave a lasting impression on the recipient.
31. Snap Tote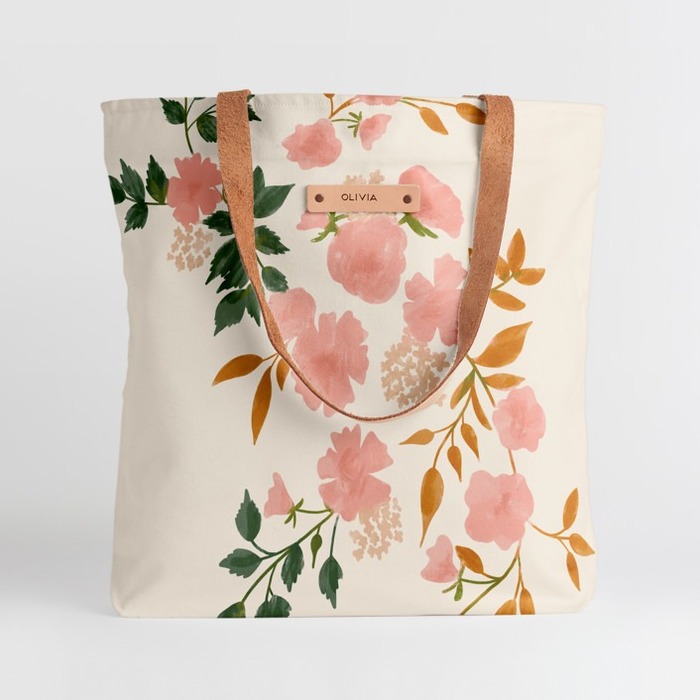 This cotton design features a leaf pattern and is one of the most excellent Easter gifts for women if your giftee is passionate about the outdoors. It has a snap closure in the front and a leather tag that may be stamped with your initials, in addition to the adjustable leather straps and the leather tag.
32. Easter Spread By Sur La Table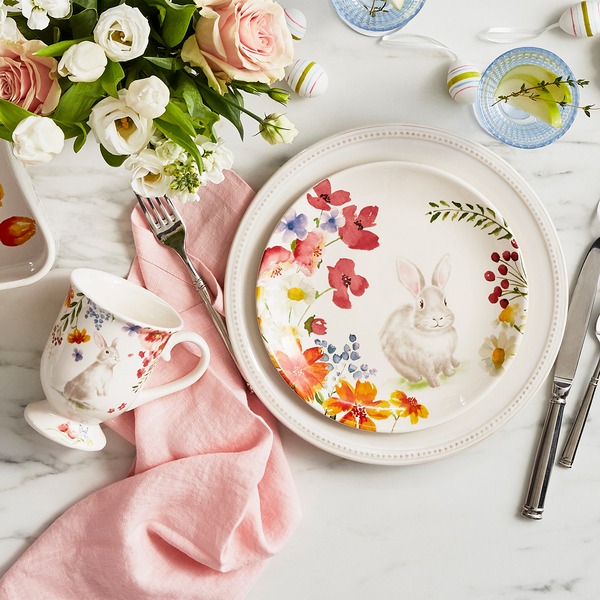 On this earthenware dish, the cookies, muffins, quiches, and dips, along with the rest of their Easter fare, will seem much more appetizing than they already do. It can even be used in the microwave and the dishwasher without causing any problems!
33. Complete Starter Set For Needlework
She may not be the most artistic woman, but she will enjoy using this stitching kit to express her artistic side. It has all the tools (such as embroidery hoops, scissors, and thread) she'll need to finish the project and add a personal touch to any space.
34. Space-Age Rose-Colored Glass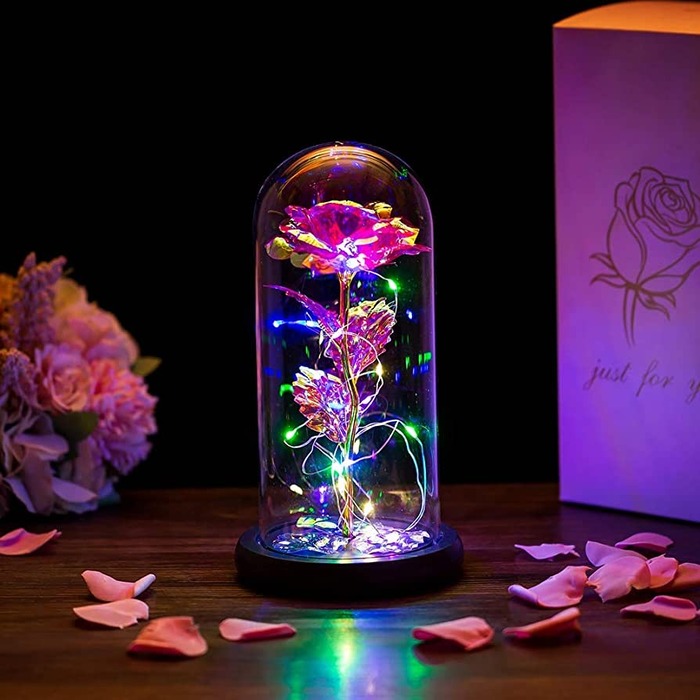 The little Easter gifts for women do make a difference. It's safe to assume that this rose, encased in a glass dome with fairy lights, will be a huge hit. Perfect for spicing up her bureau, fireplace, or bookcase.
35. Rabbit Slippers
The bunny slippers are the cutest and most entertaining thing ever. The insole is made of memory foam, while the outsole is made of rubber. They are available in three sizes and six colors, and the footbed is memory foam.
36. Easter T-Shirt With Snoopy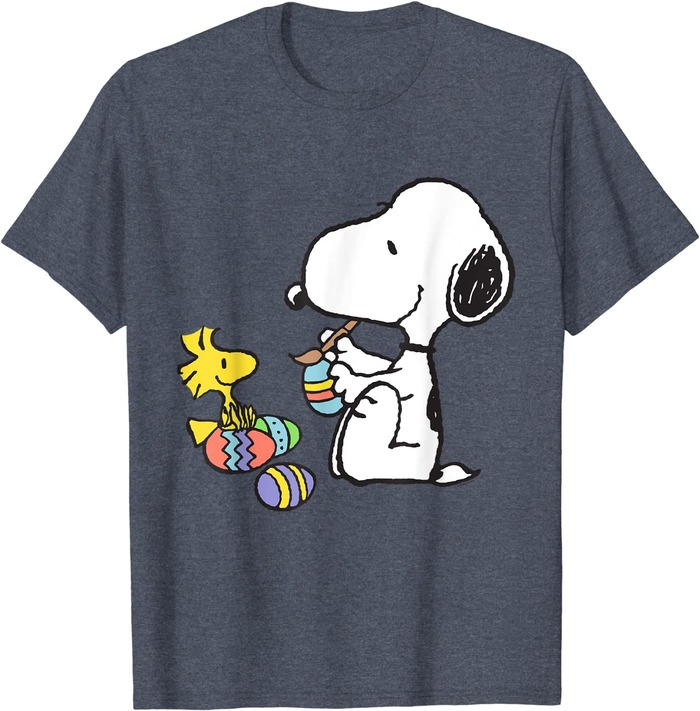 Any girl at heart would adore this Easter-themed tee featuring Snoopy and Woodstock. There are five color options, as well as regular, tall, and plus sizes for both men and women.
37. Spa Bombs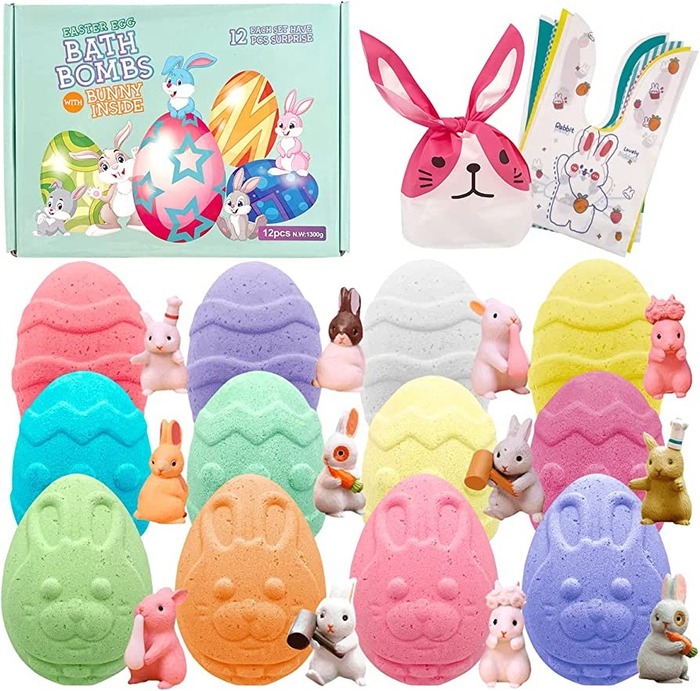 If you're in need of some self-care for your girl, then this box of 12 luxurious bath bombs is the best option among Easter gift ideas for women. These hefty bath bombs are made in California by a small firm using only natural ingredients. Besides, you can choose from a rainbow of cheerful spring hues.
38. Lime Colomba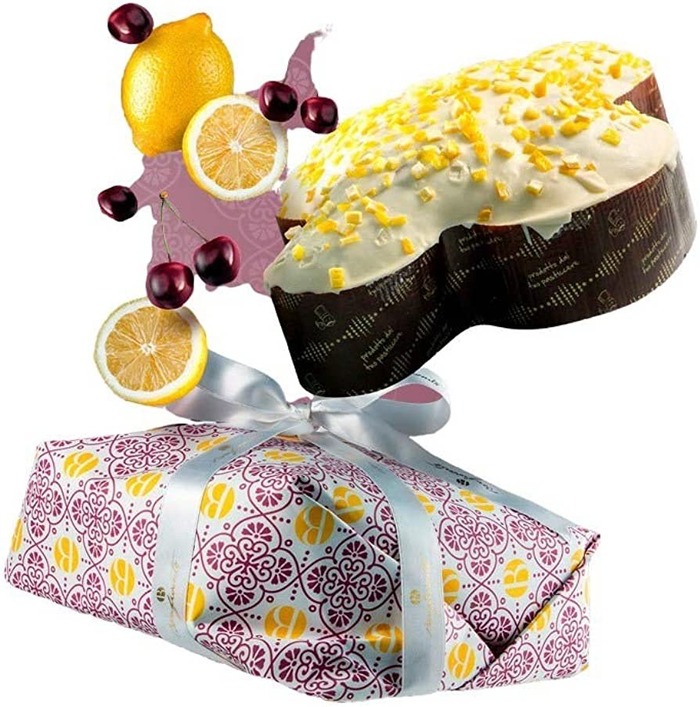 This classic Italian Easter yeast bread is fashioned like a dove filled with limoncello cream. It is baked in the shape of a dove. You might send it to your long-distant girlfriend as a sweet Easter present for girlfriend, or you could have it for breakfast on Easter morning.
39. Hoppy Rabbit Hand Towels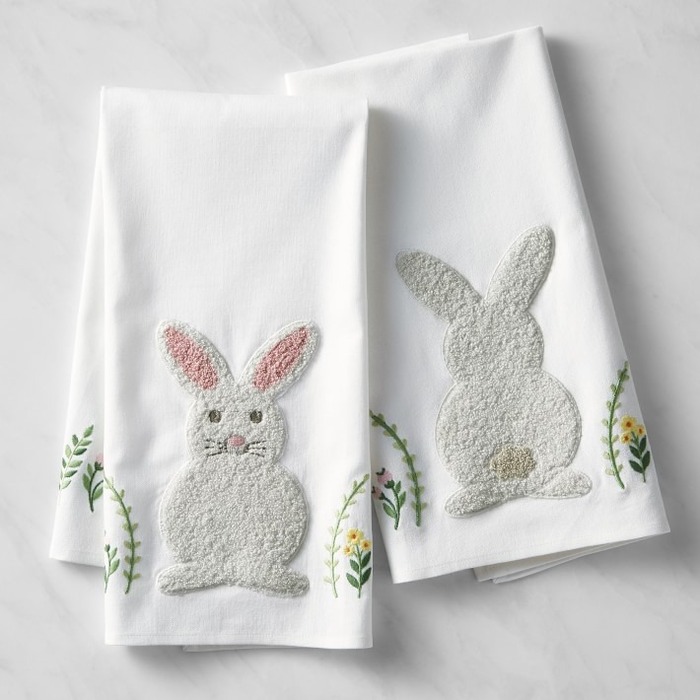 The embroidered tea towels in these Easter baskets for wife are almost too adorable to use in the kitchen. But, the charming rabbit seen coming and going will endear it to the recipient.
40. Decoration With Cross And/Or Olive Tree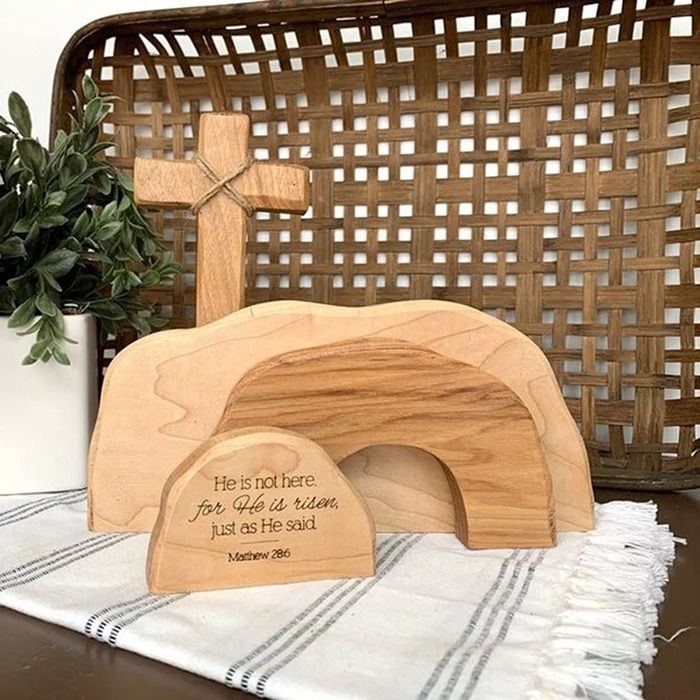 This artful piece of decoration does a wonderful job of highlighting the reason for the season: "Christ is Risen." The person you give it to will adore its sophisticated understatement. You have the option of getting it with a crucifix or an olive tree in the backdrop.
41. Hamper Of Easter Baskets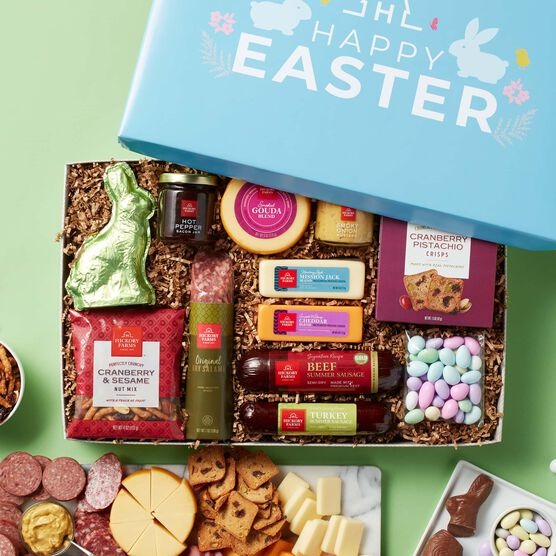 This unique gift set includes a succulent, a scented candle, and several brightly colored matches. To make these Easter gifts for women more special, you can include accessories like soap, a bath bomb, candles, and more. The lucky girl will enjoy this wacky care gift!
42. Sculptural Rabbit Bowl And Stand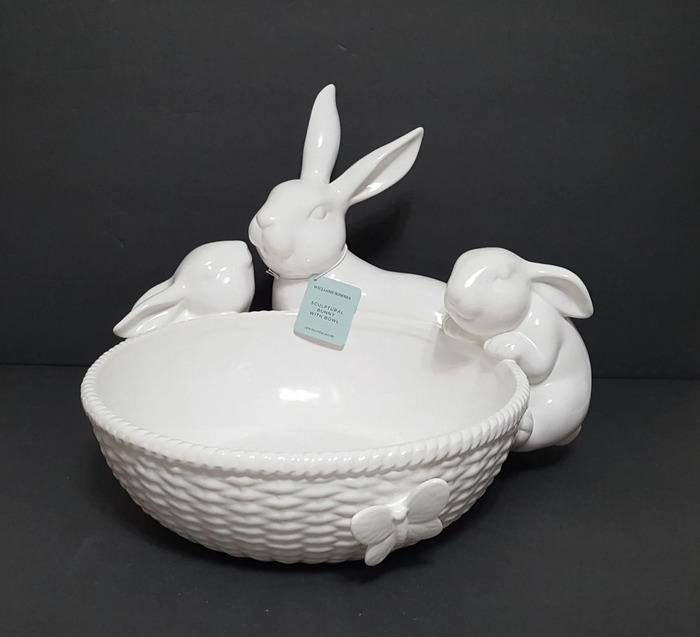 This cute little ceramic bowl is only 5 inches in diameter, yet it features two lovely rabbits peering over the rim. For a more grown-up Easter basket, stuff it with your loved one's favorite candies and snacks.
43. A Mother-Of-Pearl Inlaid Rattan Tray Handmade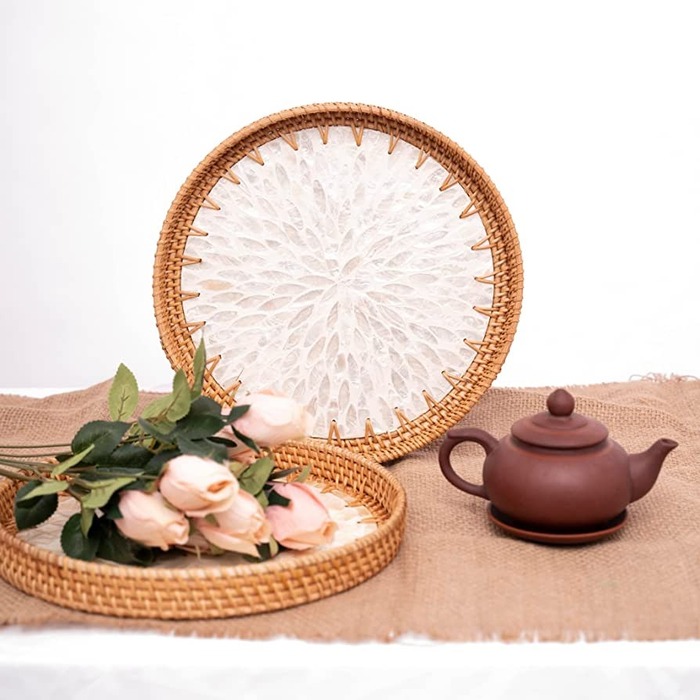 Everyone who has ever been to an Easter brunch knows that there will be delectable passing hors d'oeuvres. We have no doubt that passing them around on this rattan tray with a tropical pattern would only enhance their flavor.
44. White Florabunda Bunny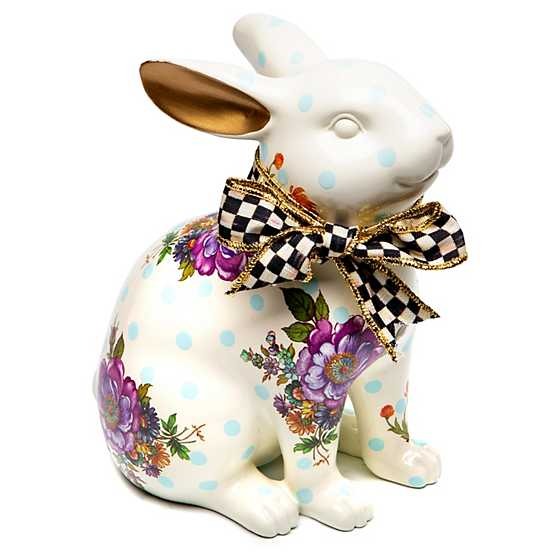 Florabunda Bunny Easter gifts could be a charming and thoughtful way to surprise your girlfriend on holiday. This classic MacKenzie-Childs bunny, which is decked out in the brand's signature floral pattern, is just the one every girl dream about.
45. Easter Bunny Egg Cozies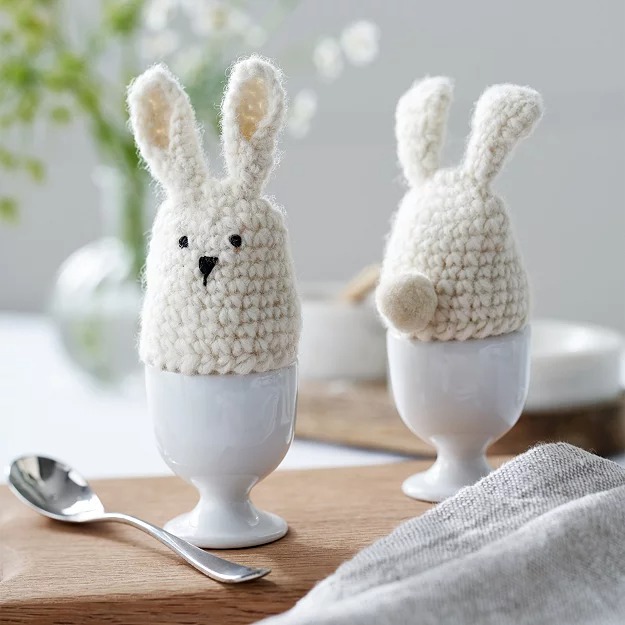 These knitted rabbit designs, made of 100% wool dyed with natural pigments, are a lovely addition to an Easter spread. Use them as a last-minute garnish for your hard-boiled eggs this holiday season.
Maybe you love:
It's a beautiful day outside, with the sun shining, the flowers blooming, and the birds singing. Now that spring has arrived, it's time to start planning what you'll include in the Easter gifts for women in your life. When you want to show your loved ones that you are thinking about them and want to send them a present, the above are some options for what to send them. Hope you get the perfect one for yourself and Happy Easter!