Christians throughout the world rejoice in celebrating Easter. It's a season of gatherings with family, cuisine, and enjoyment. Giving and receiving gifts is one of Easter's most fun traditions for teenagers. Choosing the ideal Easter gifts for teens might be challenging, but with a little imagination and consideration, you can make a special and thoughtful present they'll like. In this post, Oh canvas'll list some best Easter gift ideas for teens that you should know.
Easter Gifts For Teenage Girl In 2023
Skincare and Relaxation Easter Gift Ideas
1. Spa Facial Masks with Animals
Tween girls or anyone who enjoys relaxing will love these animal spa face masks! This set of adorable animal-themed face masks includes items like the purifying and calming unicorn mask and the hydrating and lifting cheetah mask.
2. Lip Balm Set
Searching for teen Easter basket fillers or juicy Easter gifts for teens? Lip balm is always a sensible and safe choice. Lip balm is an essential and affordable beauty product that can help a girl maintain soft, moisturized lips. Who wouldn't desire smooth, velvety lips?
3. Skincare Set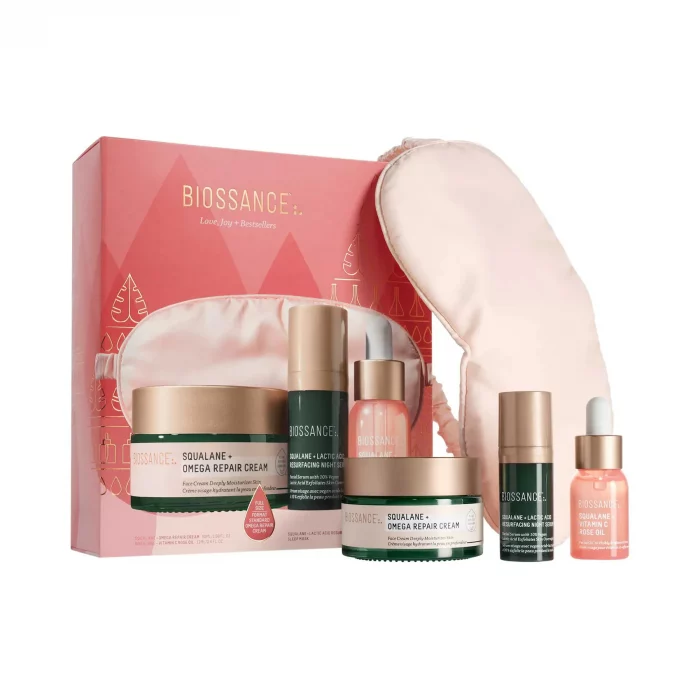 Hormonal changes can wreak havoc on a teen's complexion, and it's an annoyance they must deal with. Fortunately, skin care is currently trendy, so you can use this trend to create effective trendy Easter gifts for teens. Create a skincare regimen with all the measures required to treat their skin problems. Add whatever treatment they require for their problem, along with a cleanser, moisturizer, and SPF.
4. Spring bath bombs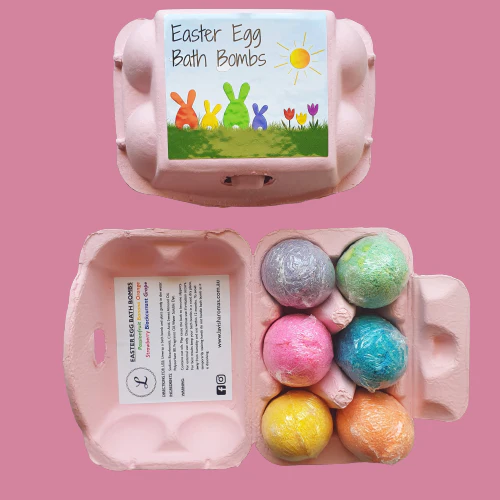 We all yell in unison for bath bombs: "Bath bombs!" These Bath Bomb Peeps are the season's joy. Drop one in your bath for a relaxing treat. Natural ingredients that nourish your skin organically to make it smooth and unbelievably glowing include baking soda and organic coconut oil.
5. Multistick Cosmetics and Skincare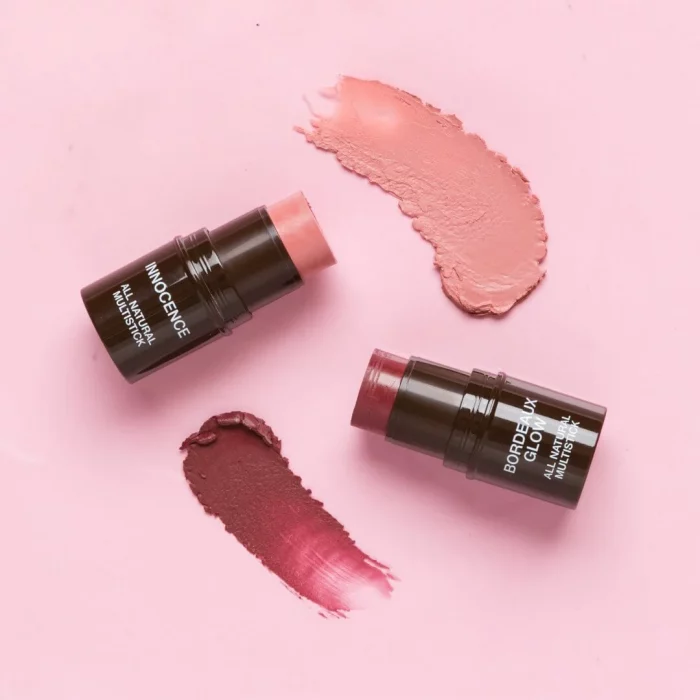 This multipurpose natural makeup stick is a great approach to beauty products for teenagers. They can apply it wherever on their face they want for a soft pop of color, including their eyes, lips, and cheeks. Also, it contains organic components like shea butter and argan oil and antioxidants like acai oil for more radiant skin.
6. Cute Treat Soaps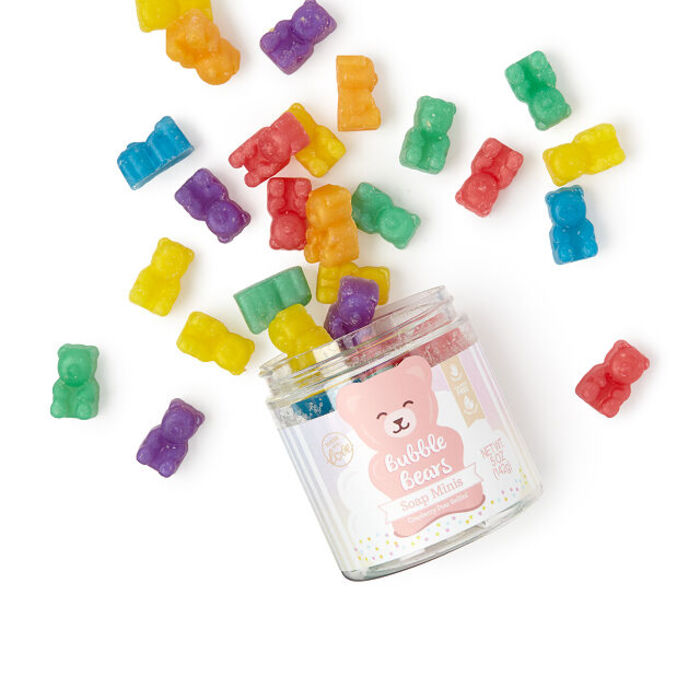 These adorable-shaped soaps that can be used on the entire body will be popular with teenagers as a means to wipe away viruses (and bad vibes!). Your teen will enjoy sudsing up with scents like black raspberry vanilla ("chocolate" pretzel soaps) and cranberry pear bellini ("gummy bear soaps").
7. Easter Bunny Spa Basket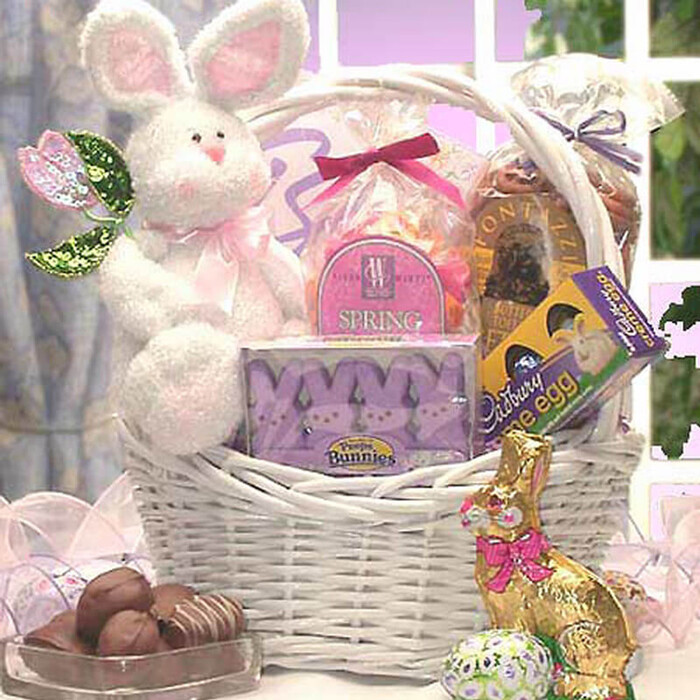 With this tranquil Easter basket, let her drift into something pleasant. Great for both adults and teenage girls! An assortment of bath bombs, a sugar scrub, a shower scrub and mask, and an Easter bunny favor bag filled with various candies and chocolates are all included in this self-care, soothing spa gift set for her.
8. Set of macaron soap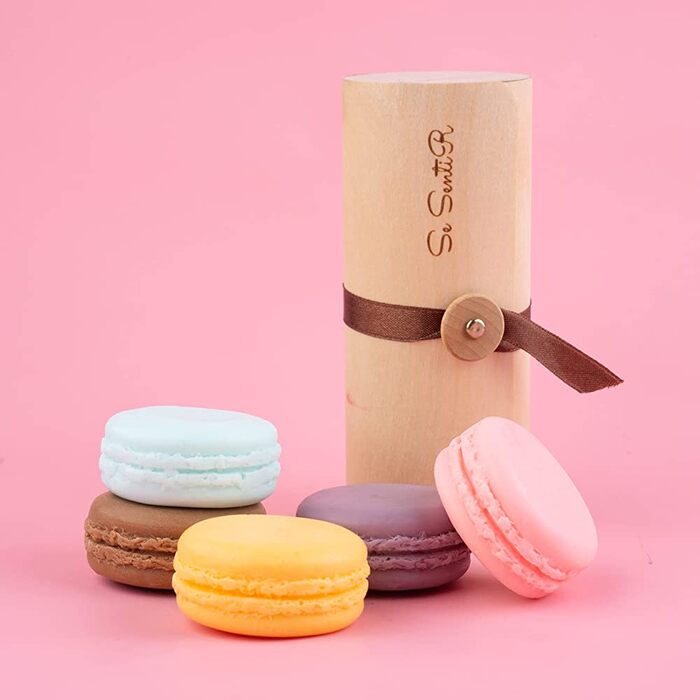 These macaron soaps are awesome Easter gifts for teens if you're looking for something calming. These soaps are made to look like the traditional French sweet and come in four delicious scents: lavender, lemon meringue, raspberry vanilla, and lily of the valley. These coconut oil-based macaron soaps are perfect for washing hands or the body.
9. Nail Day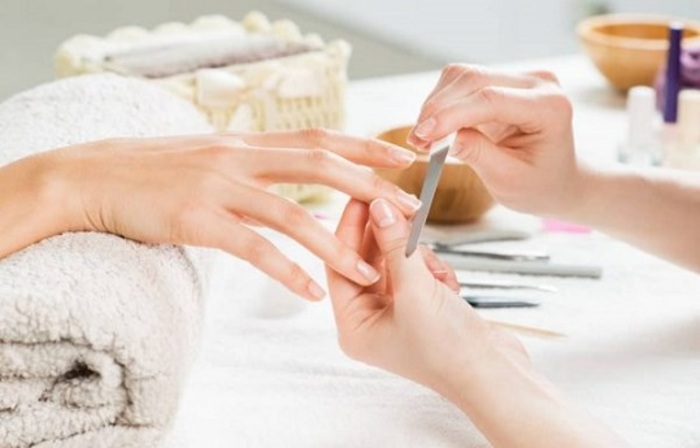 A nail day spa coupon gives an experience rather than a physical gift, which can be more memorable and pleasurable for the teen girl. Every adolescent girl desires a trendy and current nail set. Give her a manicure so she can select her preferred nail set.
>>> Recommend reading: 33 Amazing Easter Gifts For Men That Will Blow His Mind
Lovely and Cute Easter Gifts For a Teen girl
10. Spring Cake Pops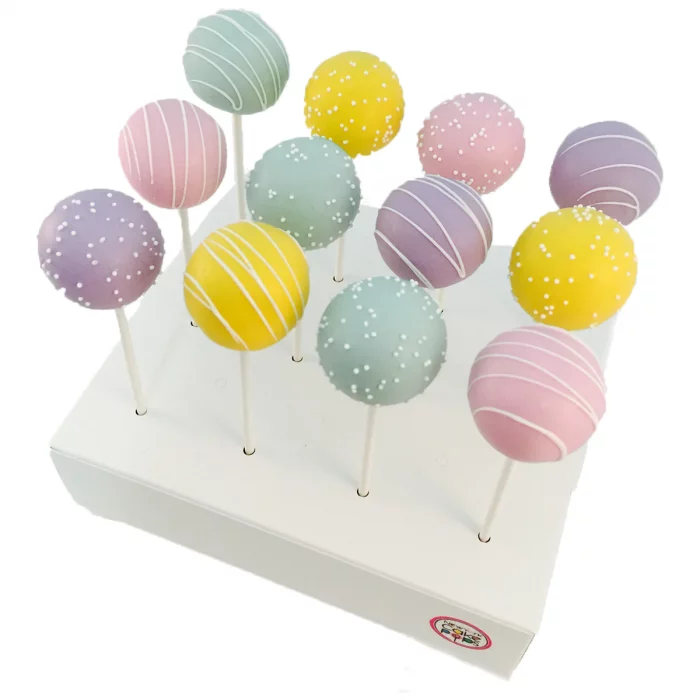 These cake pops that resemble truffles will satisfy any teen's sweet tooth. White chocolate embellishments in pastel hues decorate the white bunnies, white chicks, and painted Easter eggs.
11. Headbands with bunny ears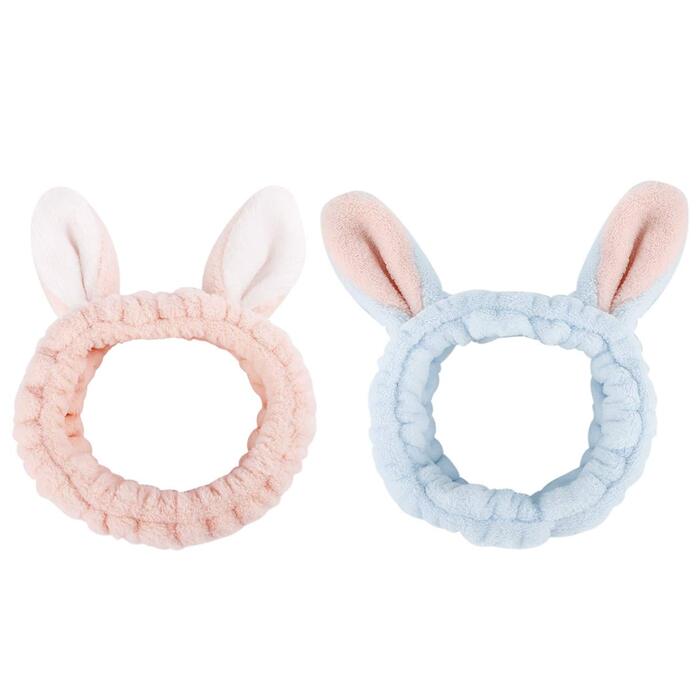 These adorable rabbit ear headbands are cute Easter gifts for any teen who enjoys skincare. Encourage them to wash their faces at night or to use the plush hair band the next time they apply a face mask.
12. Blossom hair clips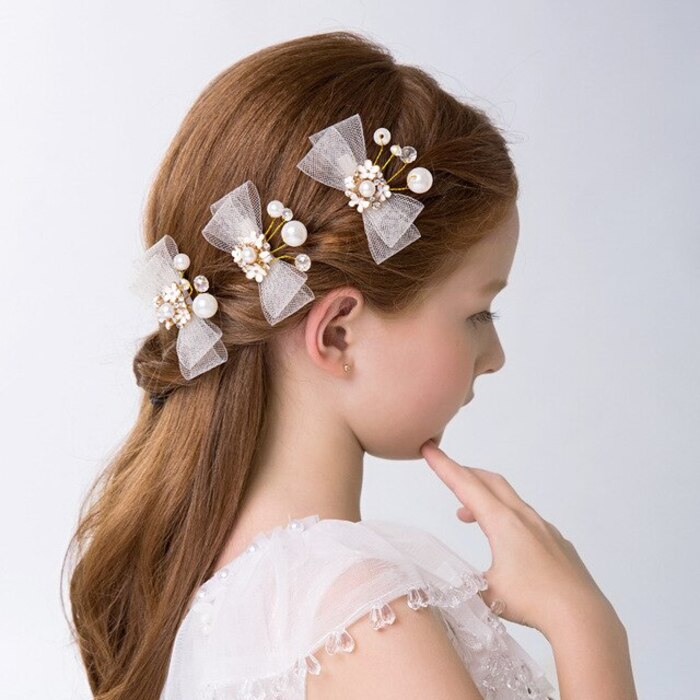 If you're looking for lovely Easter gifts for teens, these colorful flower clips are a nice alternative to the ubiquitous claw clips she's likely already possessed. They scream spring and give teenagers a fun way to experiment with fresh hairdos.
13. Tin of chocolate easter eggs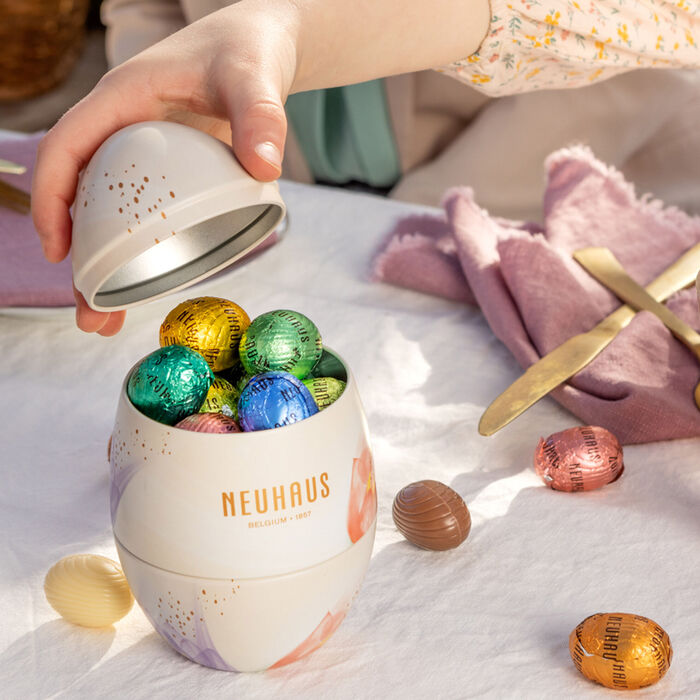 Is it spring if there is no Easter candy? One of our favorite sweet delights is this various chocolate Easter egg tin because it puts a gourmet spin on traditional sweets. Within a lovely pink tin, chocolate eggs are individually wrapped and assorted.
14. Rabbit Stud Earrings for Easter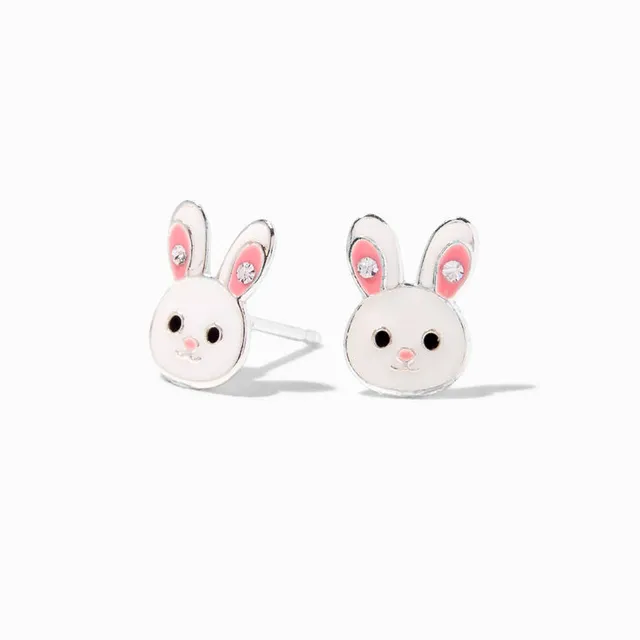 Their teen will delightfully squeal when they see these adorable carrot-carrying rabbit earrings as Easter gifts for teens. She will undoubtedly wear these sterling silver earrings every Easter from now on.
These Easter Bunny stud earrings in sterling silver would make sweet gifts for teens who enjoy wearing unusual earrings! These Easter Bunny earrings will be a big hit if she has a laid-back, bohemian vibe. Whether for Easter or because she adores rabbits, these earrings are a must-have.
15. Ceramic Rabbit Mug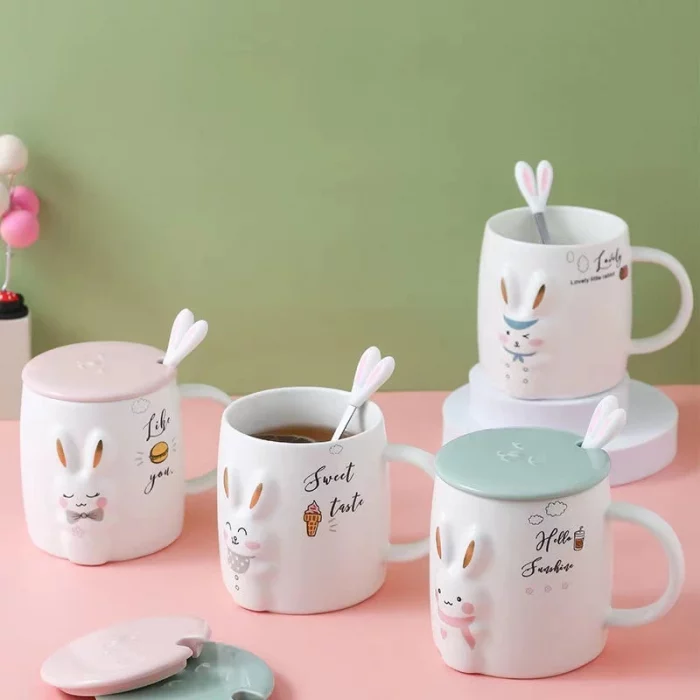 Ready to "spill the tea," as the youngsters would say? The lid on this cute iridescent mug has bunny ears to keep their hot beverages warm for longer.
16. Rabbit Peeps Pin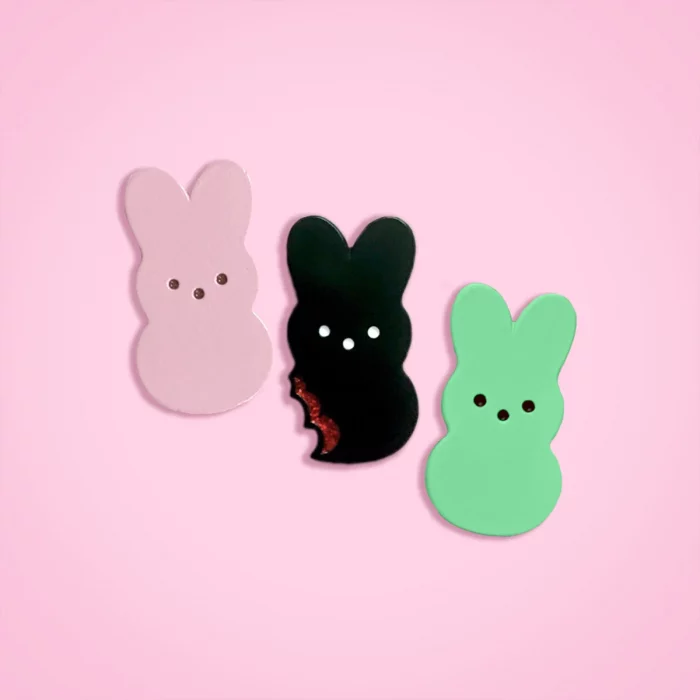 Nothing beats these charming enamel pins when it comes to tiny and cute Easter gifts for teens. Sometimes, all it takes to get into the Easter mood is a festive flair. With this fantastic enamel pin, your teen may jazz up their denim jacket or purse.
17. Rabbit Crochet Set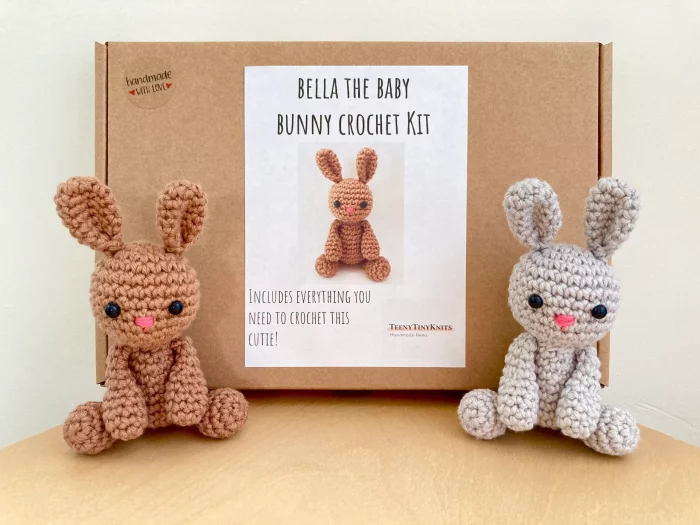 Crocheting is one of the best ways to show off one's imagination and make something truly one-of-a-kind. A teen can work on a unique and entertaining project like a bunny crochet set that will help them learn new techniques and discover their artistic side. With this crochet set, your young artist can practice their skills and make an Easter-ready bunny rabbit.
18. Rabbit Ring Stands for phone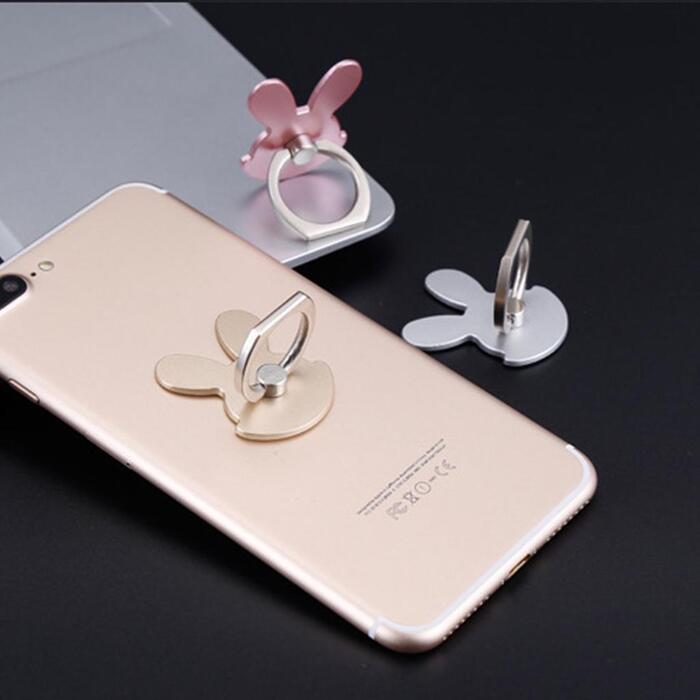 What are the drawbacks of constant messaging, FaceTime, and streaming? A painful hand cramp is unavoidable. The good news is that our bunny ring stand will support their phone, so they can stay connected without experiencing any discomfort.
19. Funny Socks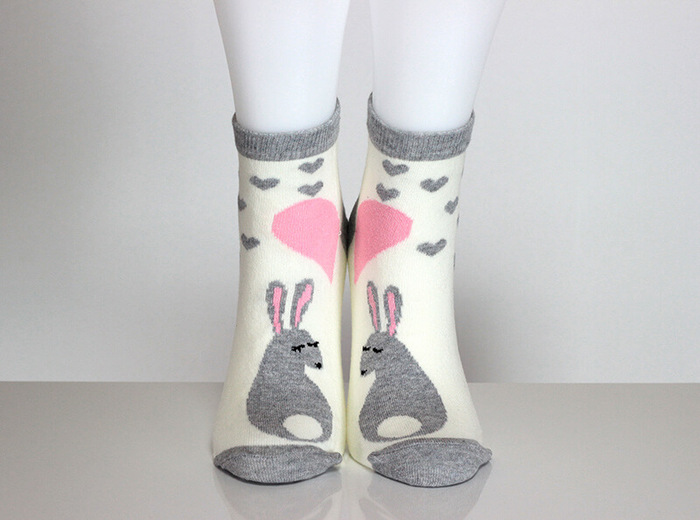 Teens may pretend to have outgrown "childish" activities, but wearing colorful socks can still express their inner child. Choose holiday-themed socks with chicks or bunnies on them. Choose a pair that showcases their preferred video game or animated character. The quirky socks will undoubtedly cause chuckles and be put to use (even if it's only around the house).
20. Journal Bullet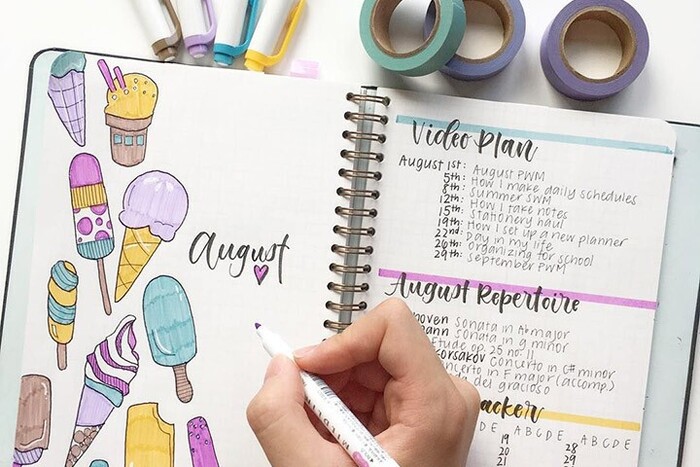 Writing about how you feel is a healthy way to deal with the complex feelings that arise during the crucial adolescent years. The journal can be used as a diary, a gratitude journal, or a place to jot down original thoughts. Because journals are popular, you can choose from many cute designs your teen will enjoy.
21. All Things Are Possible Cuff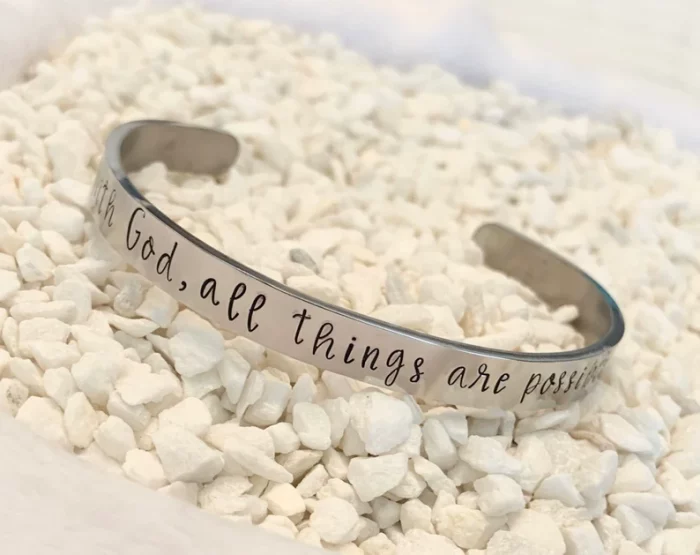 Easter serves as a time for many people to focus on the death and resurrection of Jesus. This With God, All Things Are Possible necklace is the ideal Easter gift option if you have a religious teen! These meaningful necklaces are also fantastic as graduation presents, stocking stuffers, birthday gifts, or thoughtful Easter gifts for teens!
22. Wireless charging station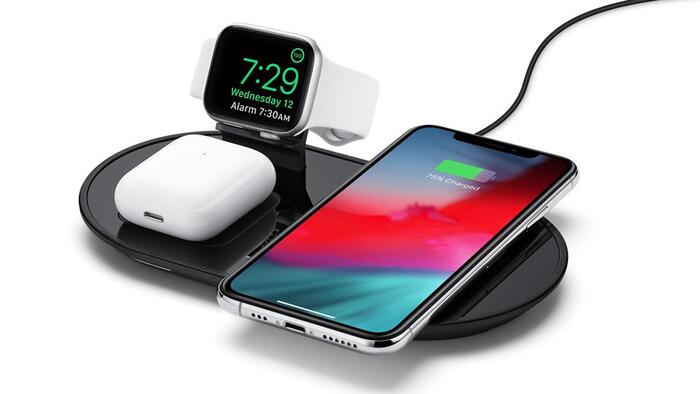 Your teen probably carries several items that need charging, such as phones, watches, headphones, and more. Provide them with a wireless charging station for their bedroom instead of the mess of cords. These look great on a desk or nightstand and keep your teen from losing another charger.
23. Bottle with the Easter Bunny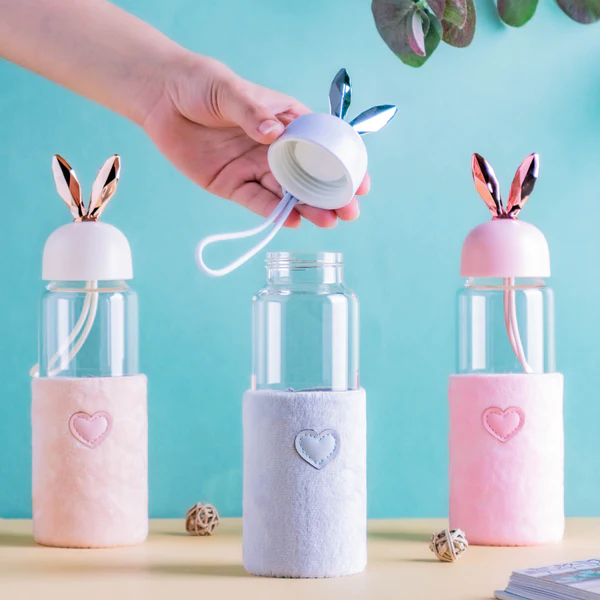 Be hydrated with this stainless steel double-wall vacuum-insulated rabbit water bottle, whether going on an egg hunt or just living your life! This water bottle can keep your favorite beverage cold for up to 24 hours and hot drinks hot for up to 12 hours. These are ideal Easter gifts for teens' hydration!
27. Popcorn Ready for Movie Night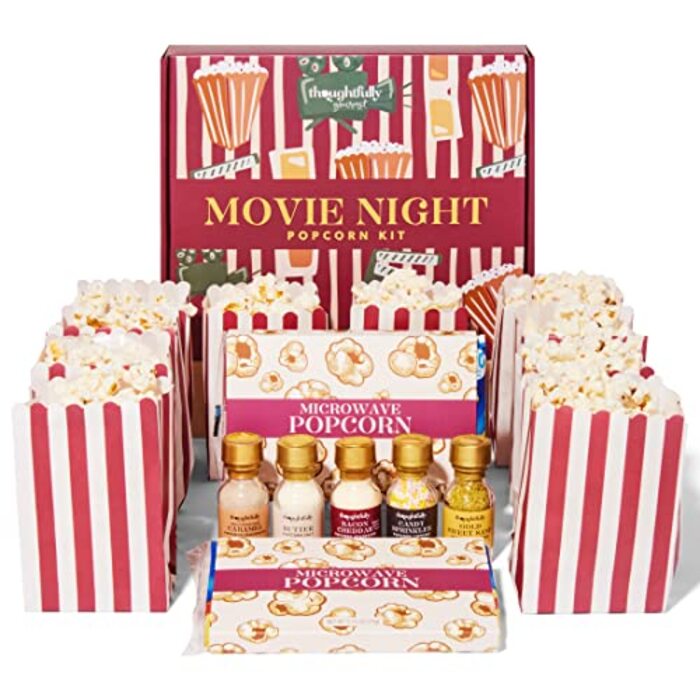 This mouthwatering eight-piece package includes three different kinds of gourmet popcorn kernels and five different premium seasonings! Any palate can find a popcorn flavor to suit them!
Gourmet popcorn seasoning options include White Cheddar, Sweet & Salty Kettlecorn, Chili Lime, Buttery Caramel, and Sizzling Sriracha. After consuming the popcorn, sprinkle these on other items, such as potatoes, almonds, chips, and ice cream.
28. Inspirational Resin Cross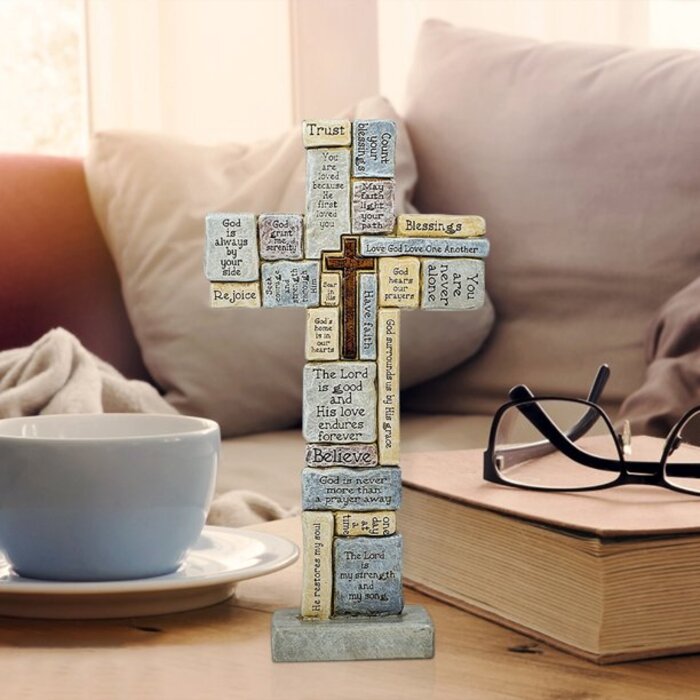 The words and phrases that make up this cross are "I am a child of God; I am loved." "Keep going; you're a warrior." "Patience acquires all things; His love is holding on to you," "Courage," and "Patience obtains all things." This crucifix is made of durable resin and resembles a clay sculpture.
It contains blue, brown, yellow, and orange rectangle pieces divided by inspirational and religious words and sentiments for teenage guys. Give yourself, or a loved one this well-made wall cross for any special event or holiday.
29. Portable Tiny charger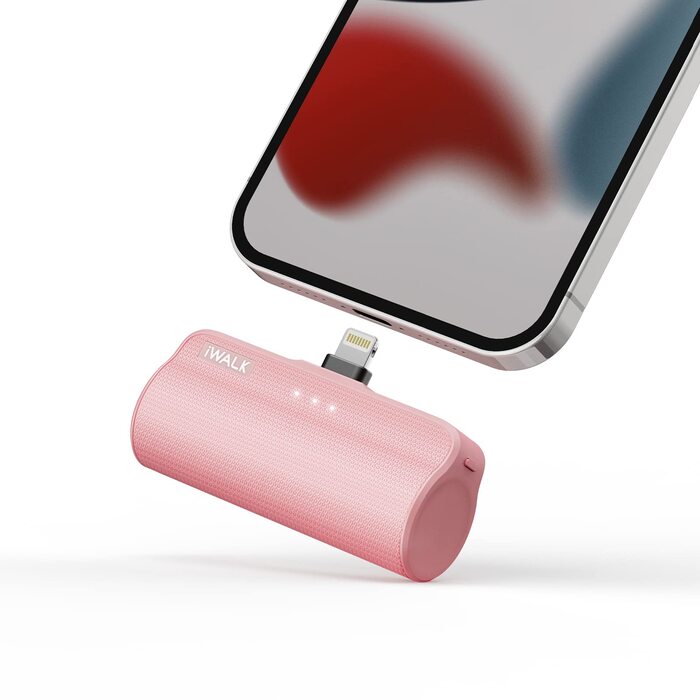 This tiny portable iPhone charger is the best Easter gift for teens who always run out of battery on their phones. With the help of this power bank, you may continue to do your schoolwork or hang out with friends while your iPhone is being charged. For both adults and teenagers, portable chargers are useful and entertaining gadgets!
30. Easter Candy Box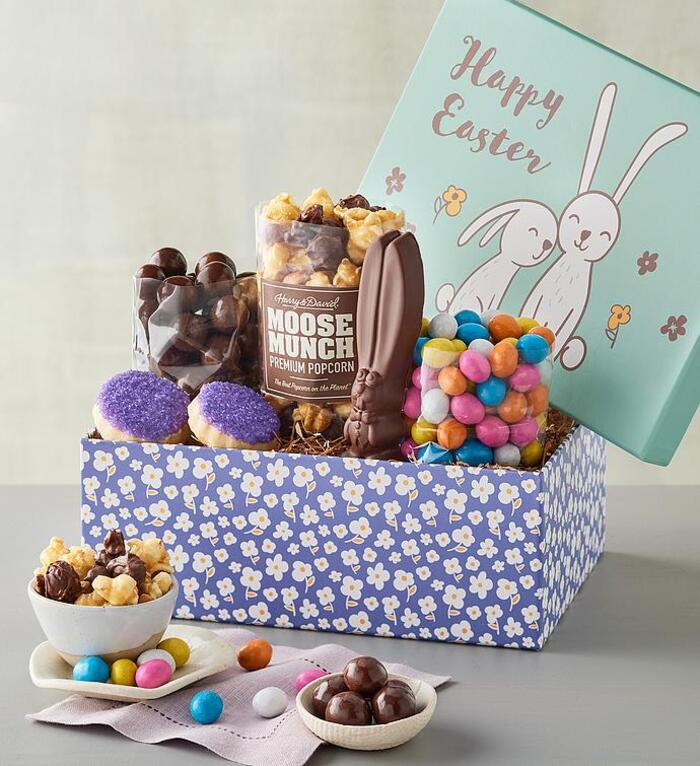 Joy to chocolate lovers! These Easter basket ideas will surely be a hit with kids, tweens, teens, and adults alike! Giving them a ton of candy is the easy plan. For someone with a sweet tooth, these Chocolate Lovers gift boxes, which include all your favorite candy bars, make awesome Easter gifts for teens!
31. 3D Animated Messenger Bag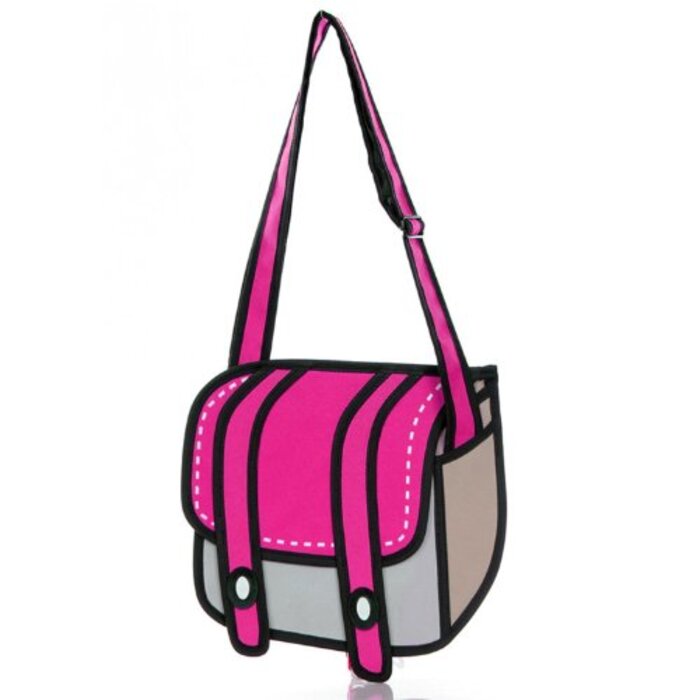 The last thing we included for teen girls' Easter baskets is a striking bag with a cool appearance. Bright, cartoon-like 3D design. You appear as though you are emerging from a comic book. They will appreciate these unique Easter gifts for teens from you.
>>> Find the best ideas about Easter gifts for kids here!
Easter Basket Ideas For Teenage Guys In 2023
Summer-themed Easter Gift Ideas
32. Pool Towels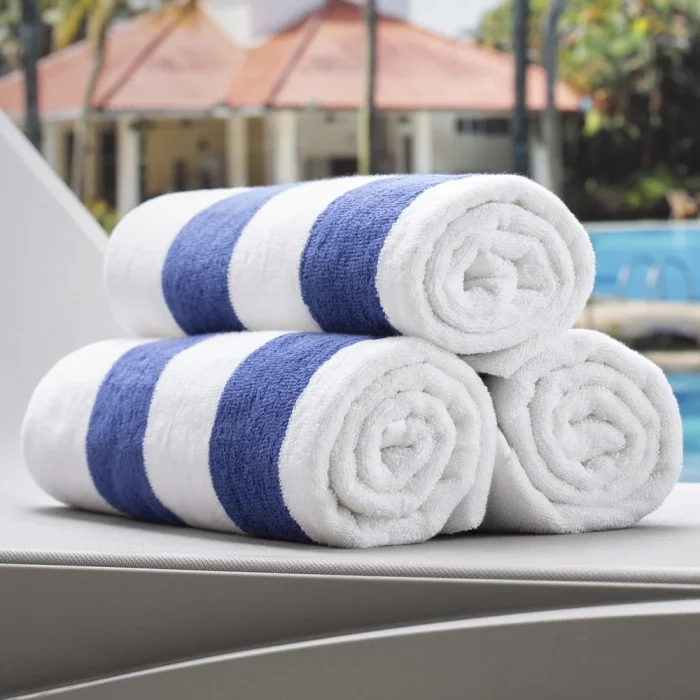 Teenagers enjoy spending time at the beach and pool with their buddies. Why not give them a present that they will undoubtedly utilize this summer? Teenagers will like Easter gifts of beach towels! Even better, consider getting your teen a custom beach towel so they won't misplace it.
33. Summer Sunglasses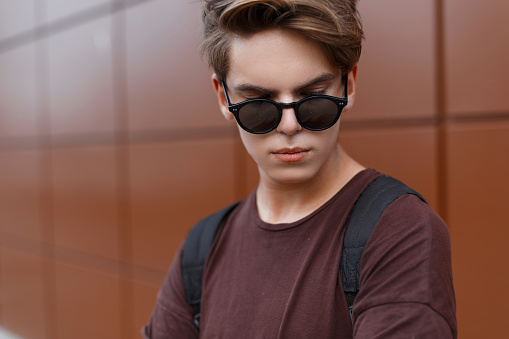 Sunglasses can be a chic item that matches a teenager's style. Many teens regularly follow the newest fashion trends. Sunglasses come in various shapes and designs, so you may choose a pair that suits the teen's preferences.
34. Personalized Headphone Stand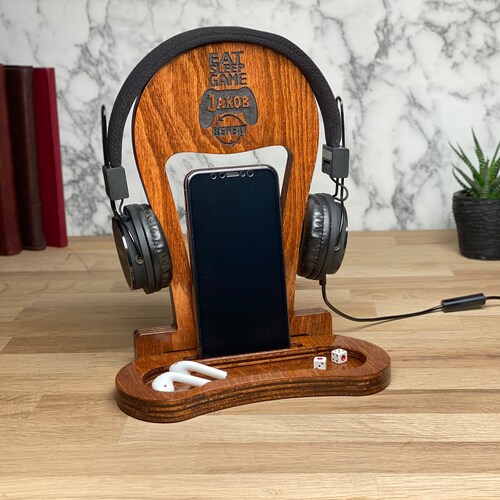 With this personalized wooden headphone stand, you can up your game. The gamer in your life will appreciate this thoughtful and space-saving option for storing their headphones and bulky controllers.
35. Flip-flop Shoes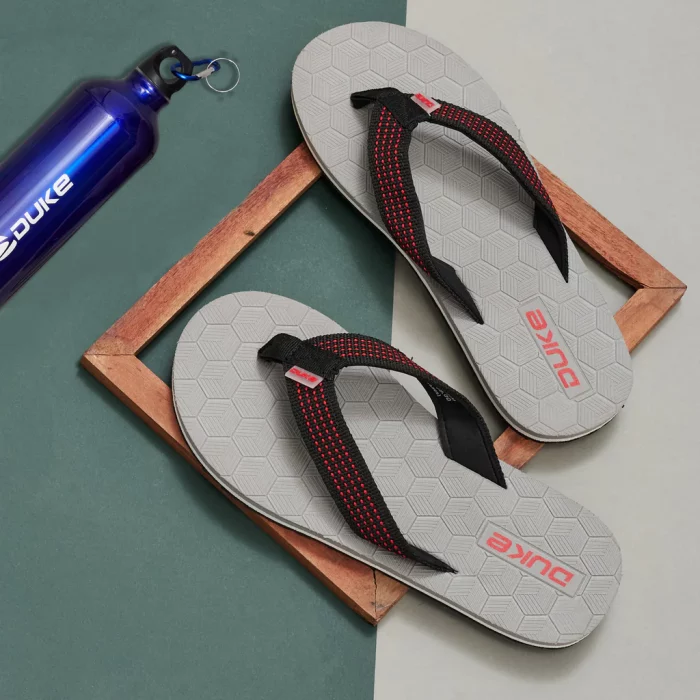 Most teen boys need trendy flip-flops for summer. Flip-flops are versatile and can be worn to the beach or pool, out and about, or around the house for comfort. They are a practical option for daily wear because they are easy to slide on and off.
36. Shower Gel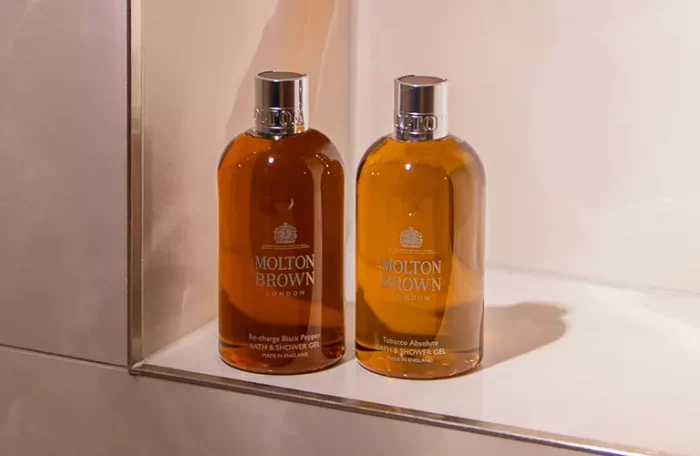 Whether your adolescent male cares about personal hygiene, including fragrant soap or body wash in this year's Easter basket wouldn't be a bad idea. The scent of this soap for men is pleasant and citrusy without being overpowering.
37. Boxer Briefs Set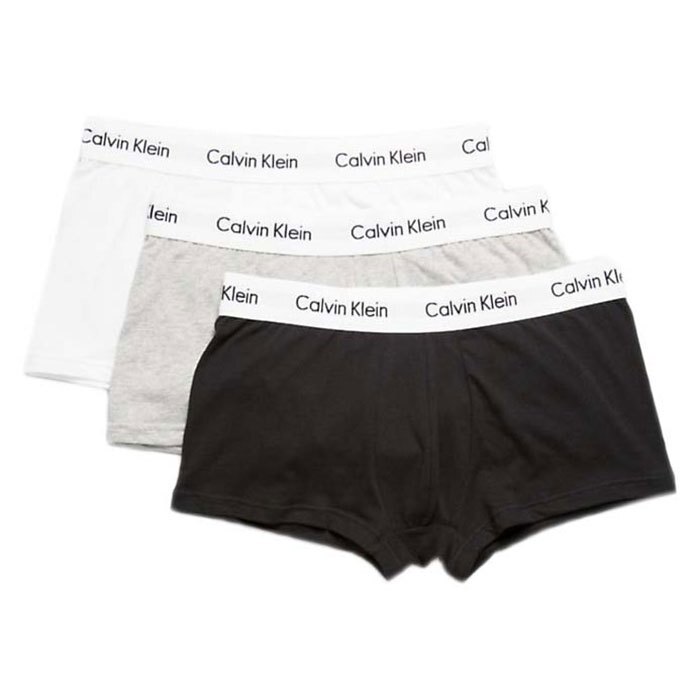 Why don't you give boxer briefs as Easter gifts for teens during this festival? Putting something useful in your teen's Easter basket is a good idea. Why not fill the Easter basket with some boxer briefs or even socks? These things make great additions to Easter baskets!
Easter basket for gamers
38. Bunch O' Balloons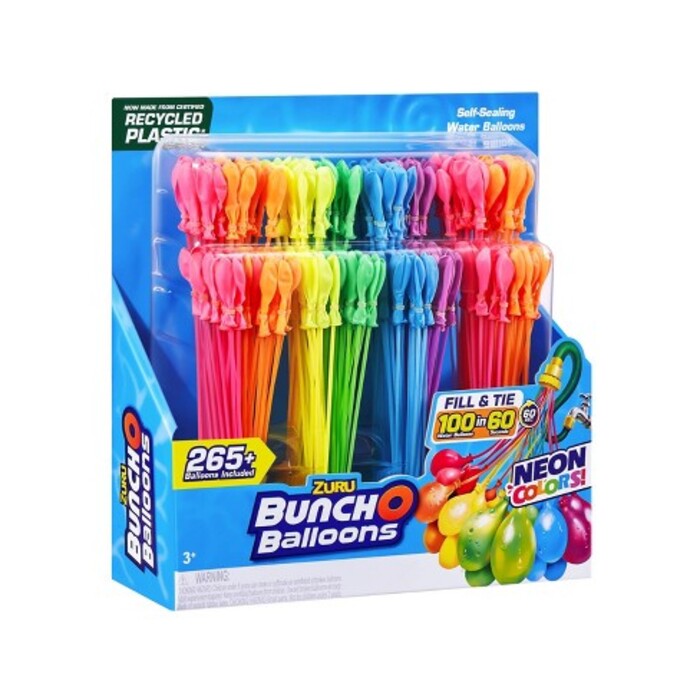 You can brighten up your Easter basket with a bunch of balloons. Hold onto them until the following warm day and organize a thrilling water balloon battle in the backyard. Despite not being individually wrapped, these are a better option because big kids quickly go through these items.
39. Gaming Mouse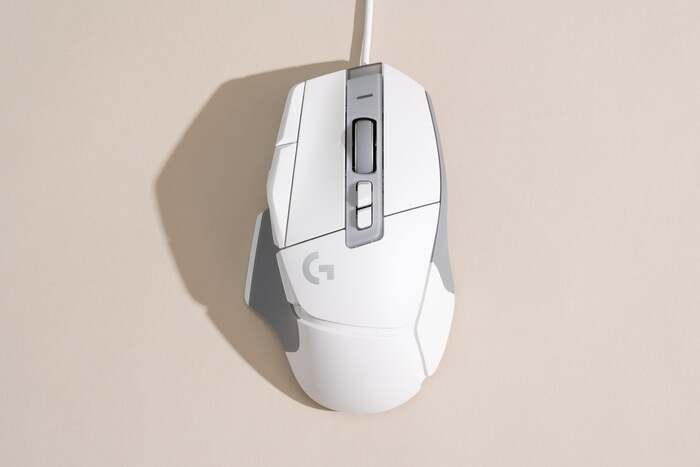 Good gaming mice can be quite pricey, but many are available at affordable prices and work just as well, such as this lighted programmable gaming mouse. An electric mouse is a modern and creative gift showing your cutting-edge technology expertise. It's a fantastic way to impress someone who enjoys technology and electronics.
40. Game Controller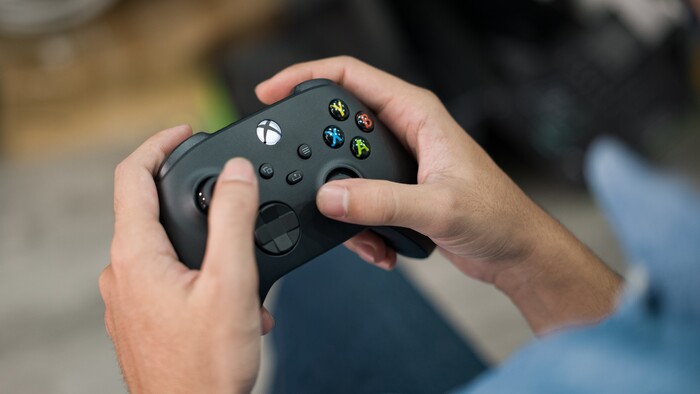 Game system controllers are not inexpensive, but if you usually offer Easter gifts and are ready to invest a bit, this is a good choice. Just be careful to be aware of the controllers that work with your gaming system.
41. Game Cards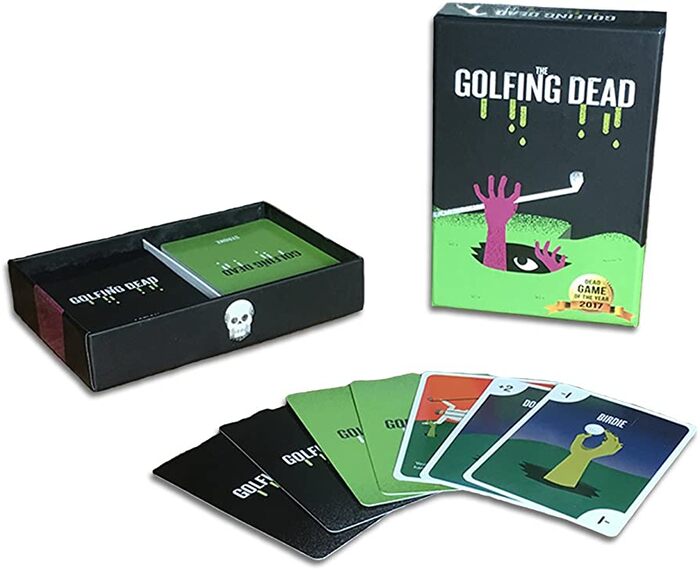 You can't go wrong with these game cards as fun Easter gifts for teens. We like to put good card games in the baskets for our kids. It's good to receive a gift to help the teen connect with the family. Teenagers will like playing the card games Golfing Dead and Exploding Kittens.
42. Blaster Nerf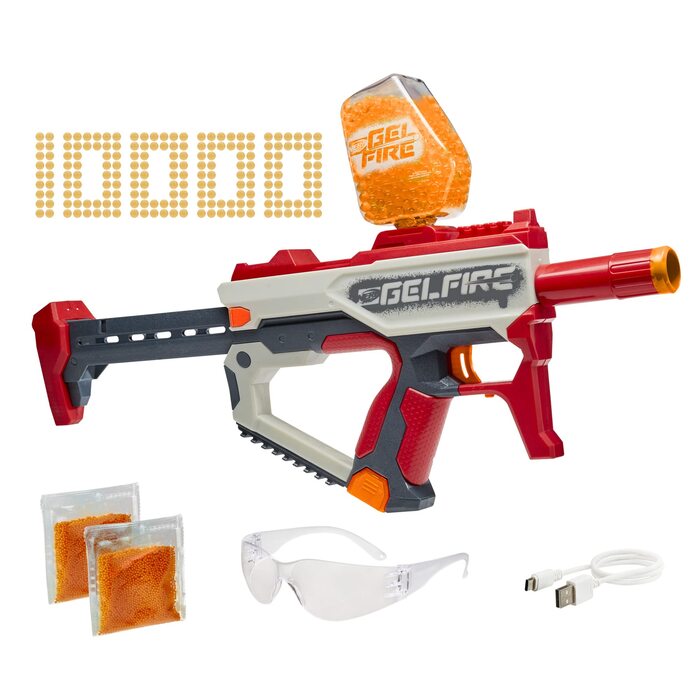 Does your teen still like making jokes with younger relatives or friends? Nerf weapons might still be OK for them. Alternatively, you might get them water balloons or water blasters. This is a fantastic present suggestion to get your adolescent outside!
43. Lego Rabbit Game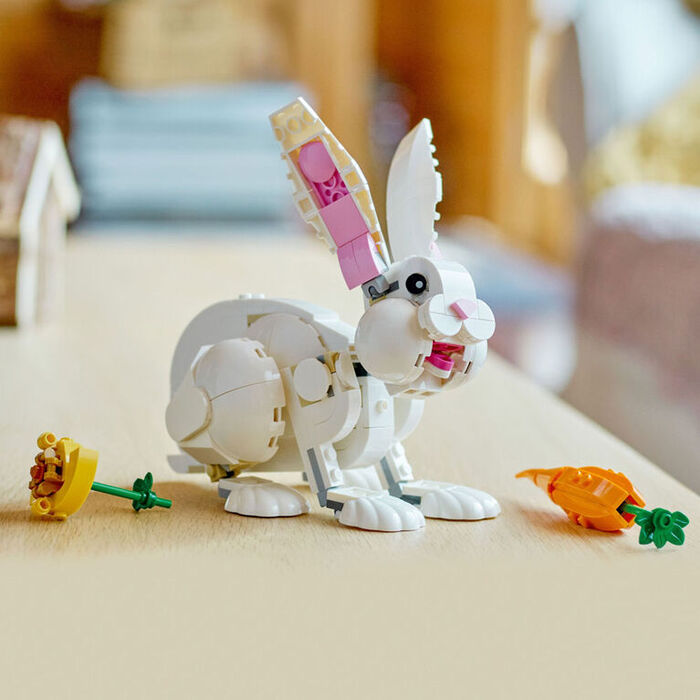 Lego rabbits aren't just for tiny kids! Use this special Lego set of a rabbit to spread some Easter cheer. Teens who enjoy a creative challenge or anyone who is always making things will enjoy this Easter gift for teens.
44. Noise-Canceling Headphones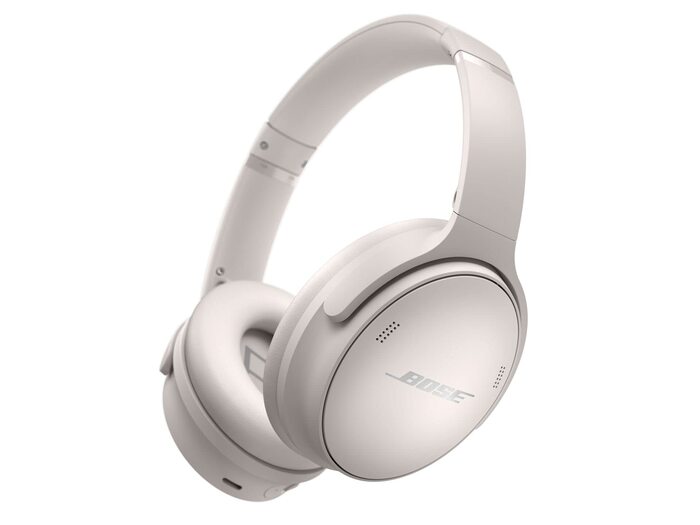 Headphones make the ideal Easter gift for teens as they are smaller items, and teens and technology, go hand in hand. Depending on your teen's fashion sense, pick compact earbuds or headphones. Earbuds might be their best option if they value convenience and like to listen to music or watch TikTok videos. Headphones are a terrific option for teenagers who enjoy playing video games.
Favorite Easter Gifts For Teenboy
45. Baseball Caps Basket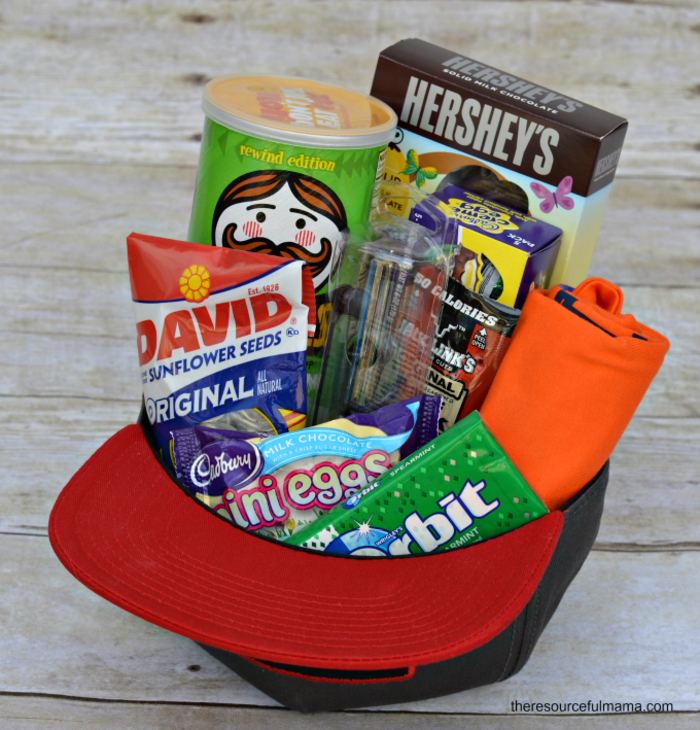 Let's add something about his favorite sport to this basket! Invert a cap (or another hat he'll appreciate). At that point, you may fill it with candies, chips, or beef jerky and call it a day, as this would be the major present.
46. Book of Adult Coloring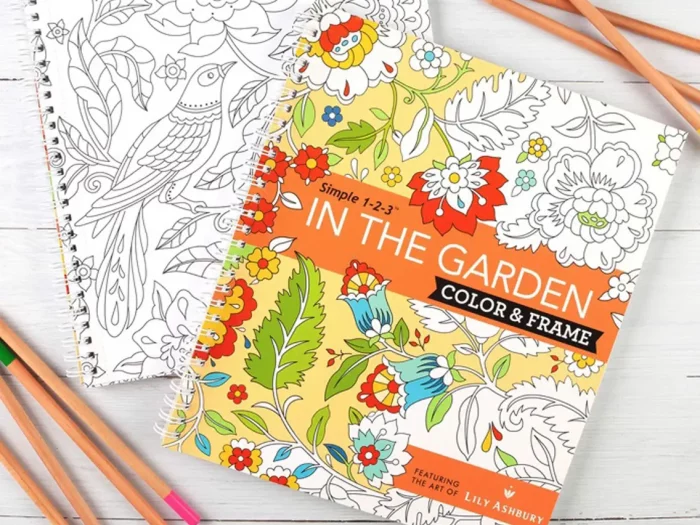 These coloring books are a tried-and-true stress reliever, regardless of whether your teenage boy likes art. They are calming and need very little real artistic skill. Surely they will adore these aesthetic Easter gifts for teens from you.
47. Cross Pendant Necklace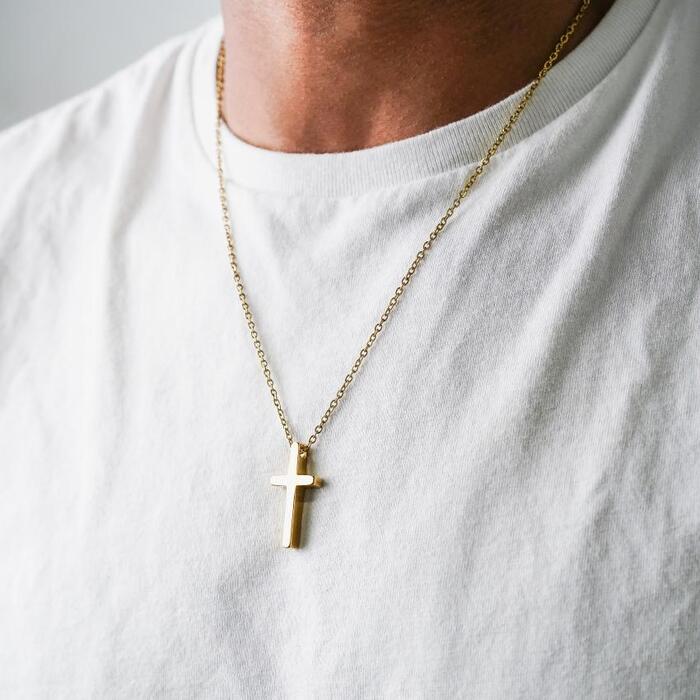 This chic cross necklace will be a welcome addition to your teen's jewelry collection. Select your chain length and finish from gold, black, or silver. They won't have to worry about taking the pendant off to shower or swim because it is made of stainless steel.
48. Favorite-brand bottle of soda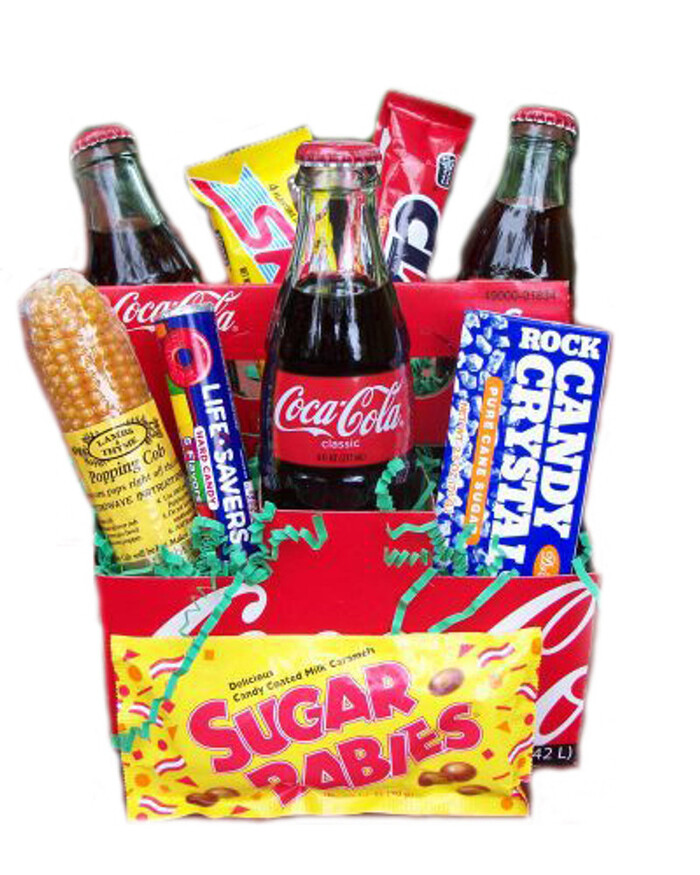 The assortment of bottled beverages at gas stations is extensive. For a fast addition to your teen's Easter basket, take a break sometimes to refuel. Include a bottle of Coke, root beer, or any other beverage your teenage boys enjoy. To keep their energy levels high while playing, gamers require a well-stocked supply of food and beverages.
49. Water bottle by Hydro Flask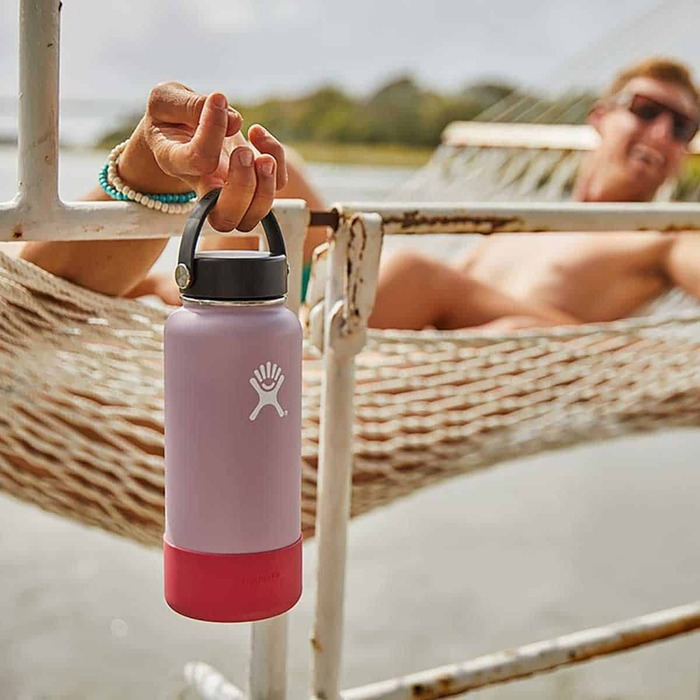 A Hydro Flask water bottle is a great way to add some levity to a present that's sure to be appreciated. These stylish bottles made of stainless steel will encourage your teen to drink enough water daily.
You can create a unique water bottle that matches your teen's style and select from various colors and designs online. You should order it as one of the friendly Easter gifts for teens so that it will arrive in time for the celebration.
50. Snack Box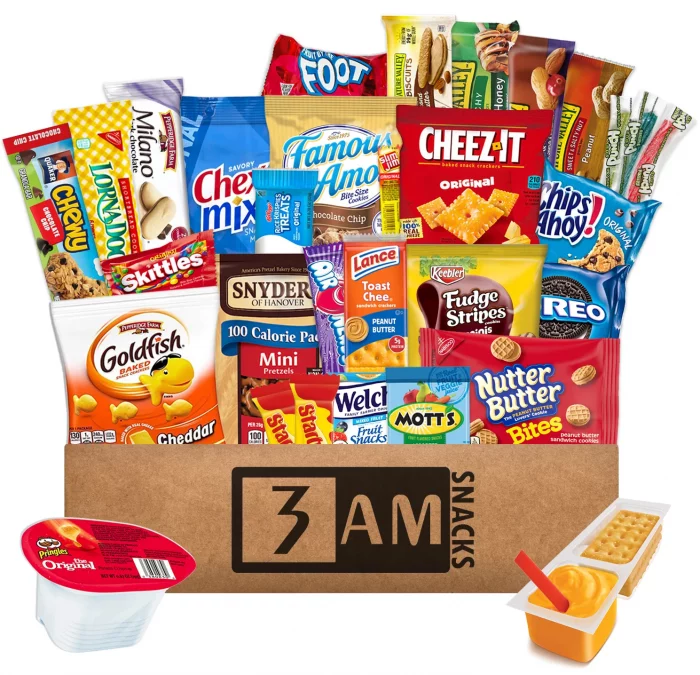 Without Easter sweets or treats placed within, an Easter basket truly isn't complete. Go a little gourmet with this traditional Easter basket idea by purchasing a box of your teen's preferred sweet treats from a nearby candy shop.
Alternately, get your teen's favorite savory foods from the grocery store. Even pre-made snack boxes with various items are available online, saving you the trouble of making the box yourself.
>>> Maybe you're interested in the following:
To sum up, Easter is a joyous holiday where friends and family gather to share the joy of the season and exchange gifts. Many options are offered when looking for the perfect Easter gifts for teens. Whether you opt to give a customized Easter basket, a DIY beauty kit, outfits, and accessories with an Easter theme, gadgets, books with an Easter theme, or a DIY craft kit with an Easter theme, the most crucial thing is to pick a present that reflects the recipient's interests and personality. By doing this, you'll produce a gift that they'll treasure for years.