Spring is quickly approaching, and with it, a great opportunity to express your love and gratitude to the people in your life—Easter! Imagine that this Easter, you would like to express your gratitude to a teacher in your life. Teachers devote much time and energy to guiding their classes toward mastery, and they frequently go above the call of duty to ensure their pupils' achievements. To help you choose Easter gifts for teachers they will love, the Oh Canvas's list below offers gift ideas that span a variety of price points and levels of personalization.
Lovely and Cute Easter Gifts For Teachers
1. Lovely Coffee Cup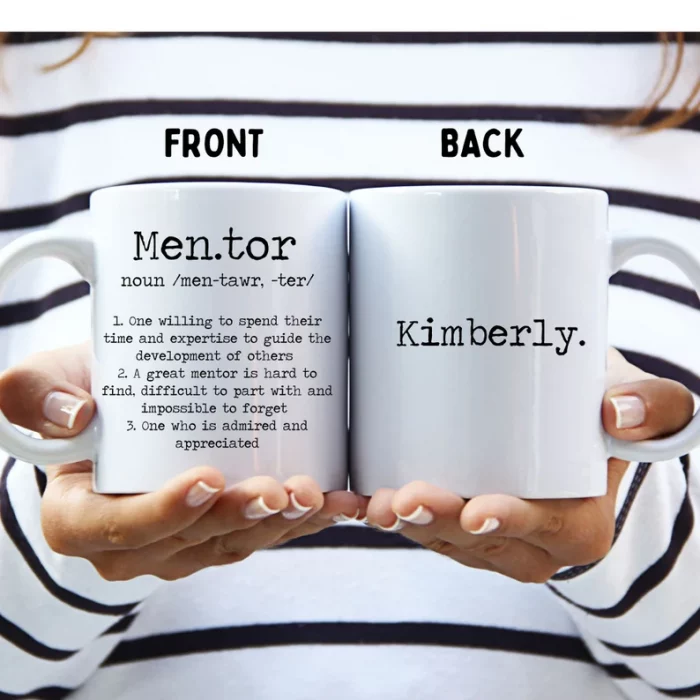 If you can match a quirky, adorable, or humorous mug to your teacher's personality, it will go a long way with them. Simple, stylish mugs are always appreciated if you don't know the teacher well.
2. Hand Cream Classics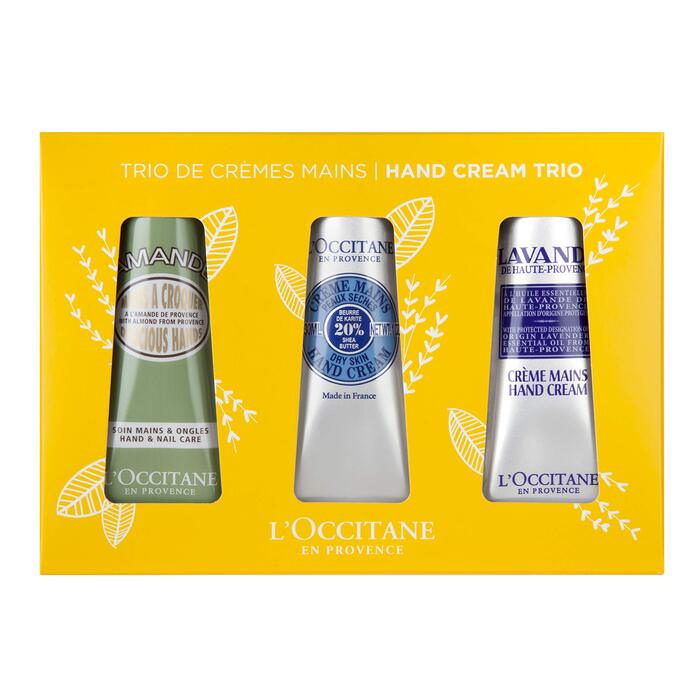 A teacher is among those who wash their hands the most. Use this shea butter-based moisturizing hand cream to hydrate her hands and soothe dry skin. These are some of the best Easter gifts for teachers that they will cherish.
3. Personalized Sign with their Name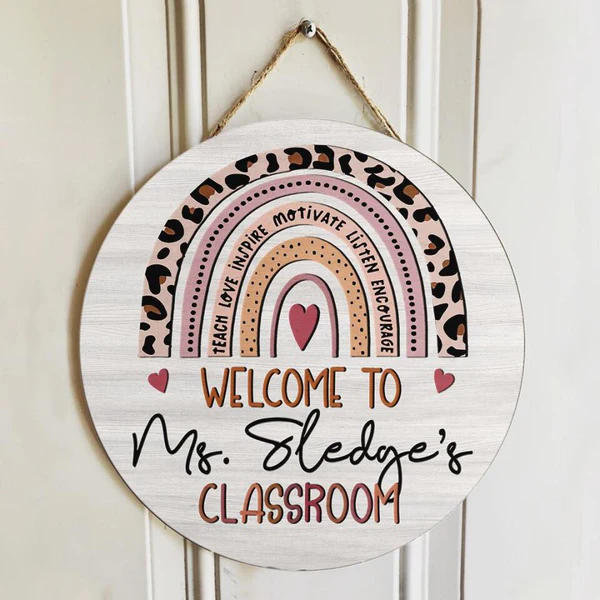 Made with natural wood and painted in bright rainbow hues, this sweet apple wall hanging can be customized with the names of your teacher and all her students. These are creative Easter gifts for teachers to let them know how much you care about them.
4. Chemistry Scarf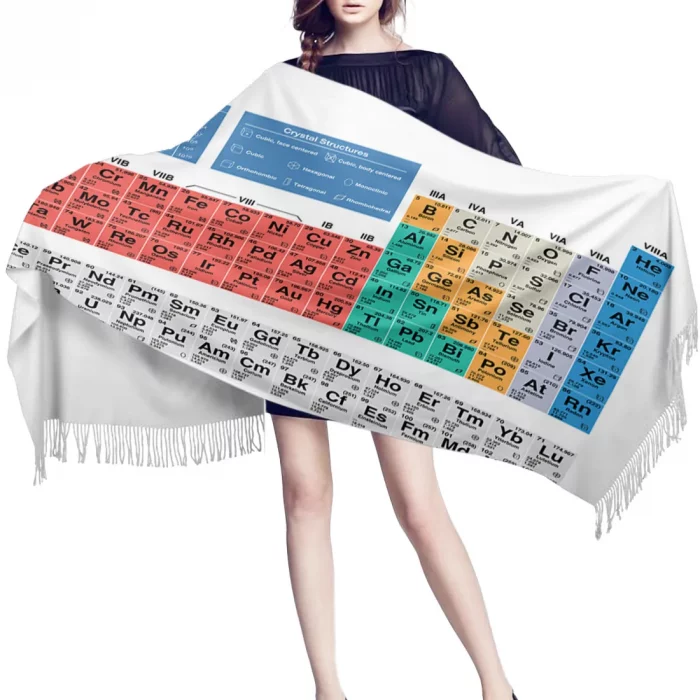 This fun scarf is perfect for a chemistry teacher and is made for anyone who enjoys the subject. We adore the vibrant colors; if she chose, she could wear them all year.
5. Ceramic bunny Rabbit Plate
Three adorably drawn bunnies hold up a space for your delectable desserts on this ceramic plate. It will go with her Easter and springtime decor because it is made of white ceramic with a shiny glaze.
6. Rabbit Necklace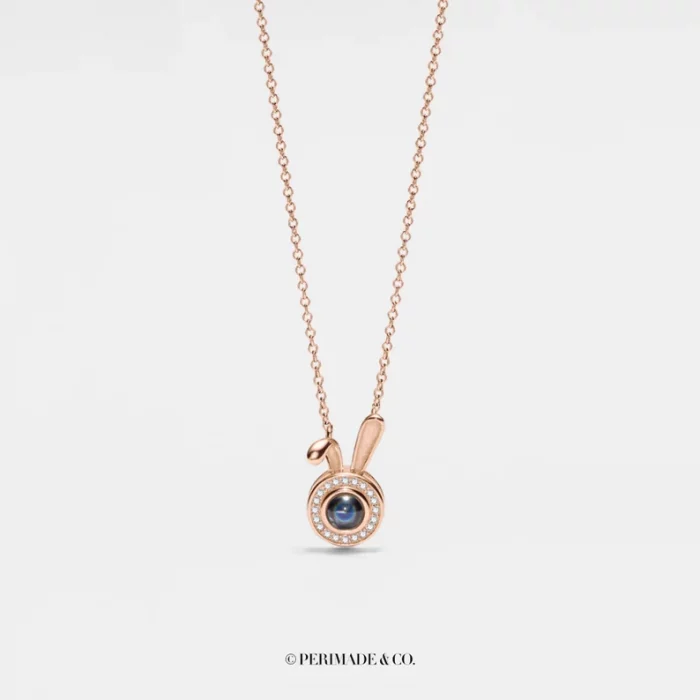 This necklace is perfect for springtime because of its lovely bunny charm. The cute bunny's gold and sparking accents, which are gentle and lively, make a piece of elegant jewelry.
7. Magazine Subscription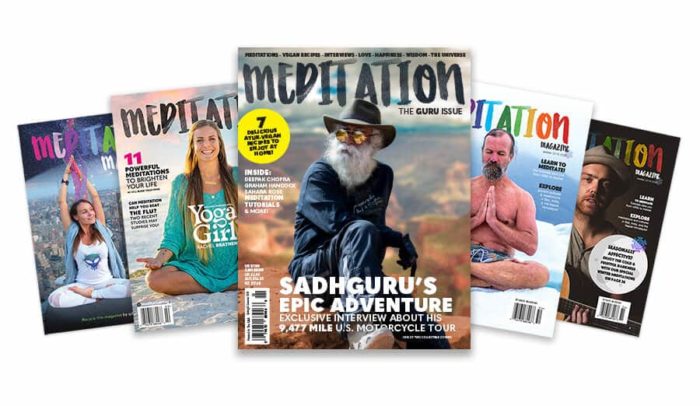 A magazine membership that suits the teacher's interests is an Easter gift for teachers that can never go wrong. You may also find magazines focused on your hobbies, such as music, cooking, home improvement, auto repair, or any other activity.
>>> Reading more: 40 Ideas Easter Gifts For Adults That'll Delight This Season
8. Leather Airpod Case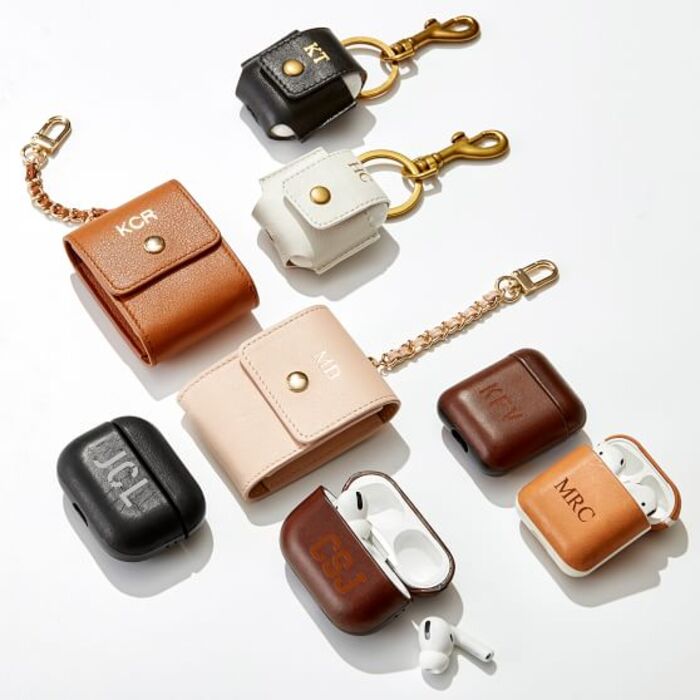 This AirPod case, made of Italian leather, will protect and safeguard her favorite headphones. These thoughtful Easter gifts for teachers may be personalized, and a detachable strap allows you to attach them to any bag to keep them handy.
9. Motivational Calendar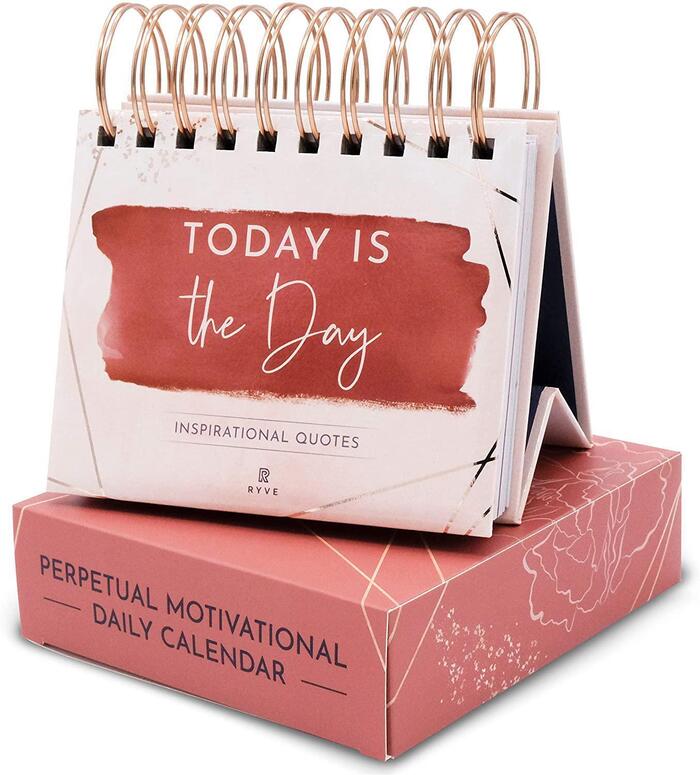 This calendar is filled with daily motivational quotes, affirmations, and questions for the teacher to use in class to encourage students to reflect on their own lives and growth. It can be used annually by writing the month and day on each sheet.
10. Stickers or Stamps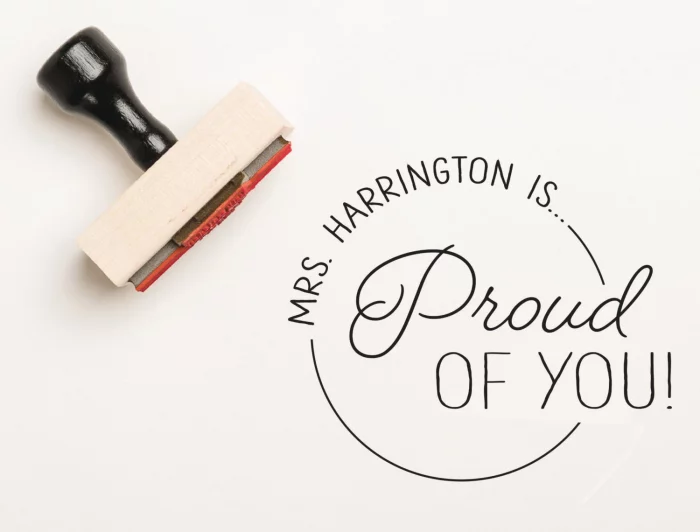 Many teachers, especially those who teach middle school pupils or younger, like to stamp or affix a sticker on students' work that says, "Great job!" or "Awesome work!" Wow, your teacher will be impressed by the sparkling new stamps or stickers you give them. You can even design a special stamp just for them.
11. Teacher's Bookmark with Laser Engraving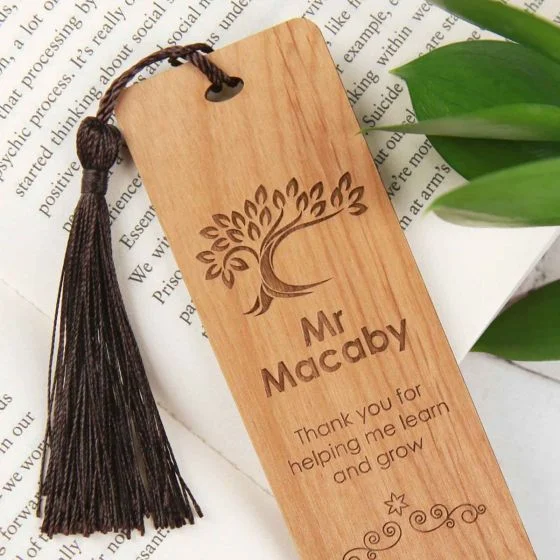 This wooden bookmark is the ideal way to thank your teachers because it is personalized with her name. It has "Thank you for being a part of my narrative" laser engraved on one side and books, scissors, and other school supplies on the other.
12. The Wildflower Journal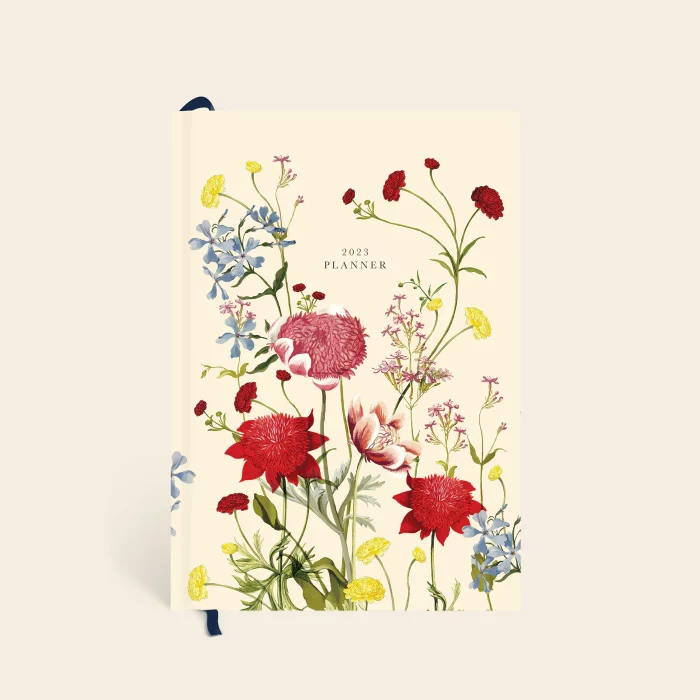 Buy her a notebook so she can track her ideas, aspirations, and anything else she desires. It comes with 96 pages of thick, lined paper in your choice of lined, dotted, or plain pages and has a lovely floral arrangement on the front.
13. Bag Canvas Tote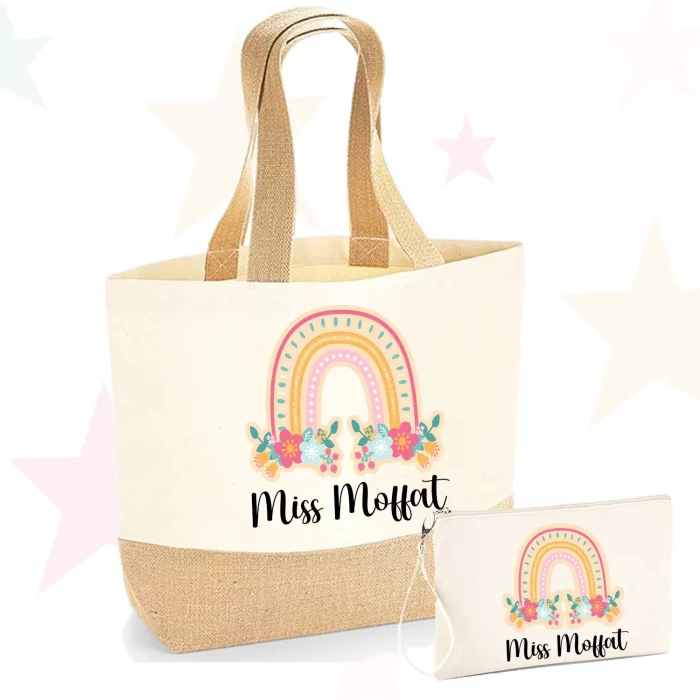 Choose this cheery, floral springtime bag. This tote, made of sturdy 16-ounce recycled cotton canvas, is the ideal size for taking your laptop, workout gear, or papers to grade.
14. Blue-light Light Glasses
It can cause headaches, eye strain, and neck pain to spend the entire day staring at a screen for grading, planning lessons, or teaching. Blue light spectacles are a chic way to keep your teacher feeling focused and productive. Get her ready for summer with this adorable striped cabana beach towel.
15. Teacher Gift Towel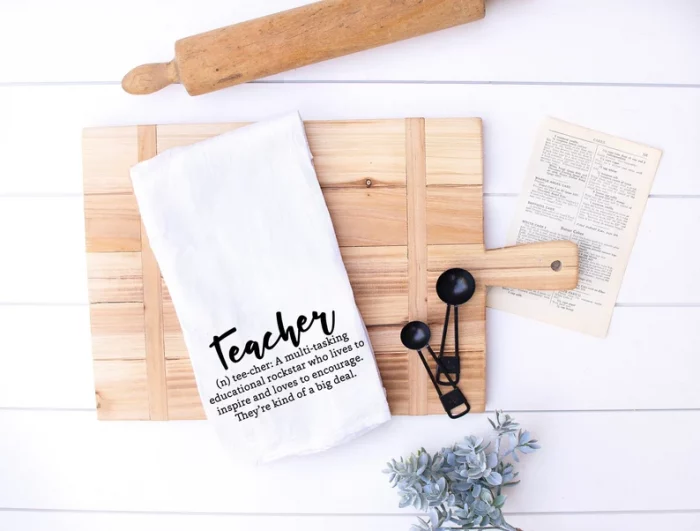 It is available in pink, yellow, or blue and is made of cotton velour with the words "Teacher off duty" embroidered. They will be delighted by these adorable Easter gifts for teachers from you.
16. Keyring for teachers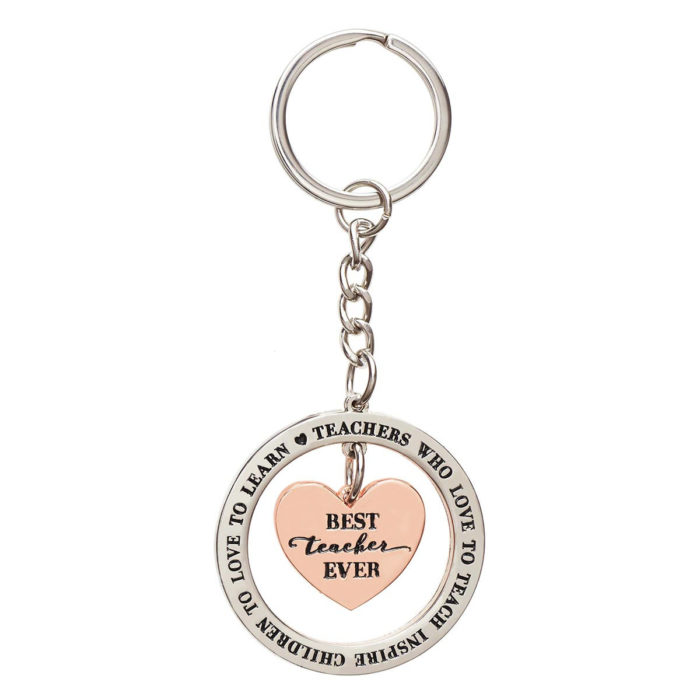 With this keychain, you can show your appreciation for the impact they have on your teacher's life. Moreover, let them know that you appreciate all that they do for the students who come through and that you care about them as colleagues.
17. Customized mousepad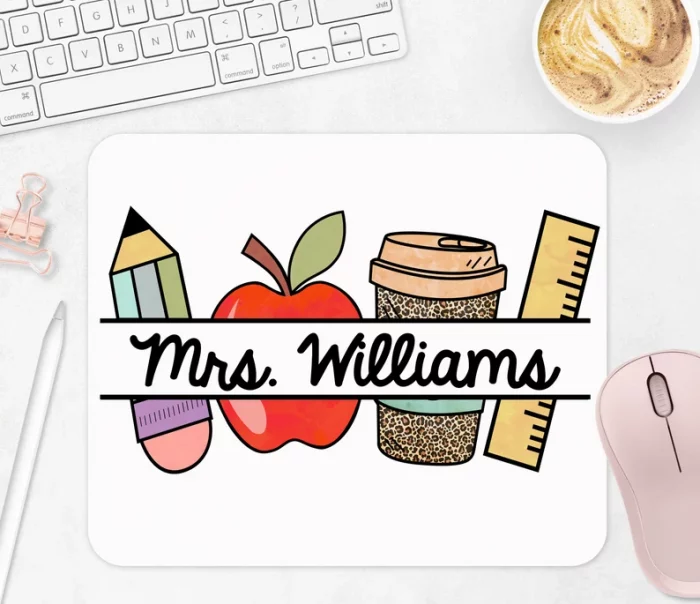 This mousepad inspires thoughts of spring and Easter. The striking monogrammed initials and the bright hues. Let her accessorize her PC with a chic mousepad, as every teacher has one.
18. Easter Apron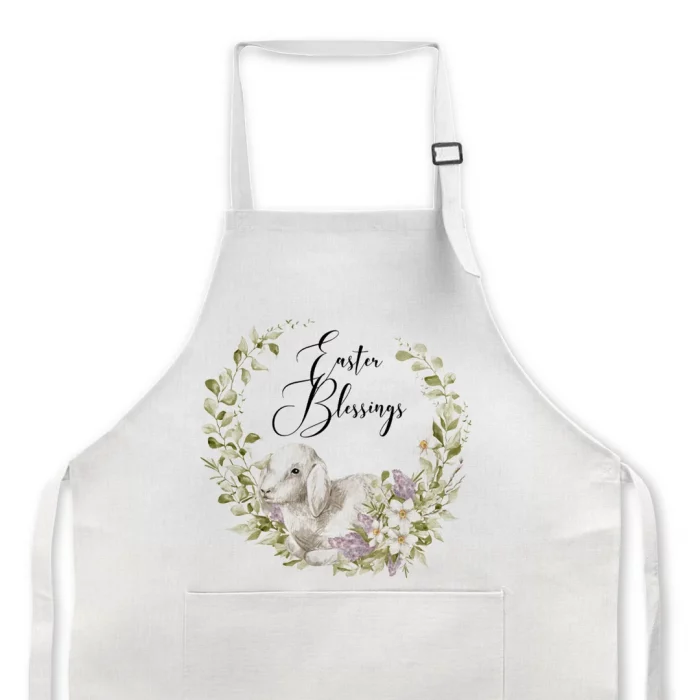 Aprons are awesome Easter gifts for cook-loving teachers. Also, it's a great opportunity for them to ring in the Easter season at home! You have it now! Whatever Easter present you give your teacher, don't forget to include a heartfelt note of appreciation for everything they do all year. Easter is the ideal opportunity to express gratitude!
19. Customized Teacher Jewelry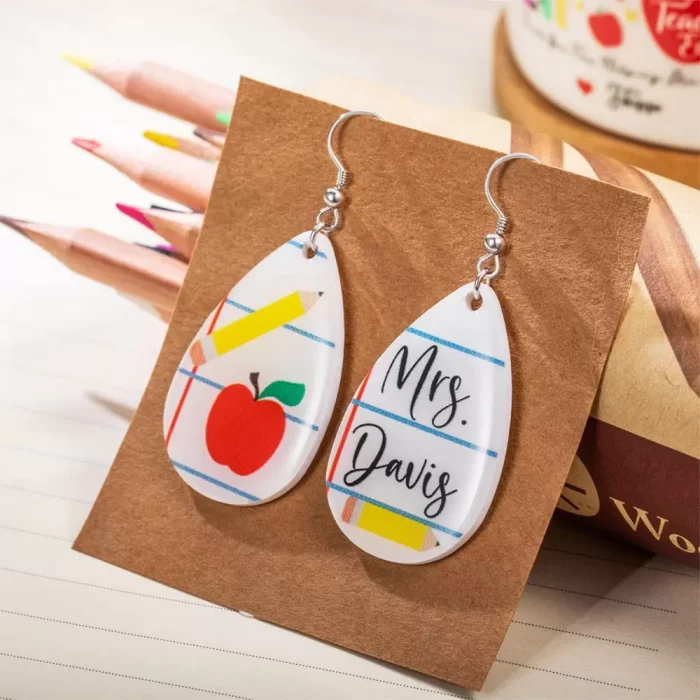 With unique teacher earrings this Easter, you may express gratitude to a teacher or a school friend. These made-to-order earrings have an attractive style that suits any setting and are constructed from premium materials.
You can personalize the earrings with the recipient's name or initials for an added unique touch. These comfortable, lightweight earrings will make your instructor or schoolmate grin.
20. Bunny Loves Teaching Easter Shirt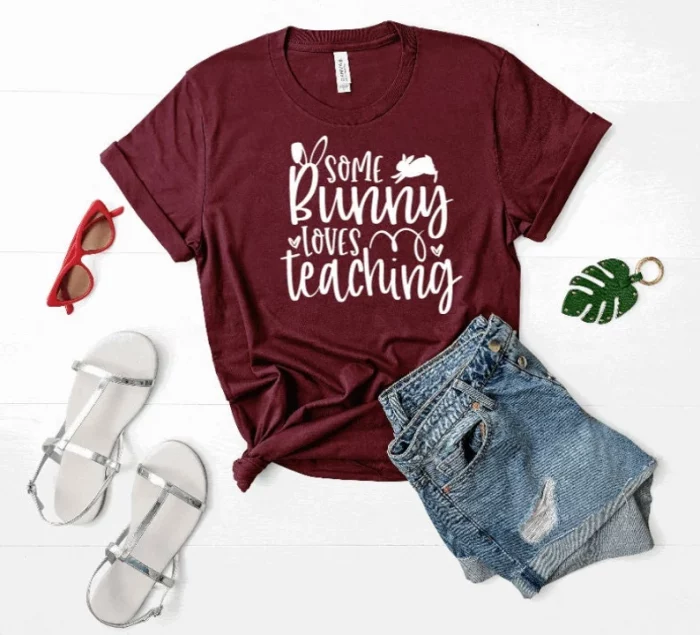 Choose a shirt like this to show everyone how much your favorite teacher enjoys teaching and Easter. "Some bunny loves teaching" is written in incredibly soft ring-spun cotton.
21. Palettized Engraved Pencils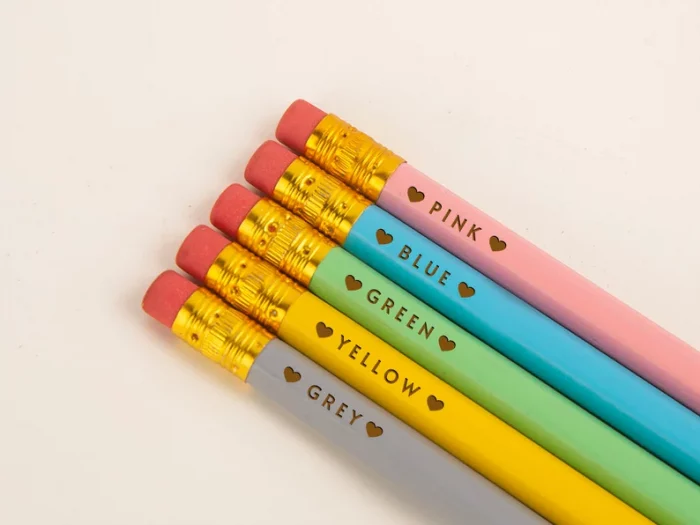 Any teacher with a sense of humor will adore this collection of humorous laser-engraved pencils because pastels and Easter go hand in hand. Even better, you can customize one with their name!
22. Clay Pot Bunny Desk Decorations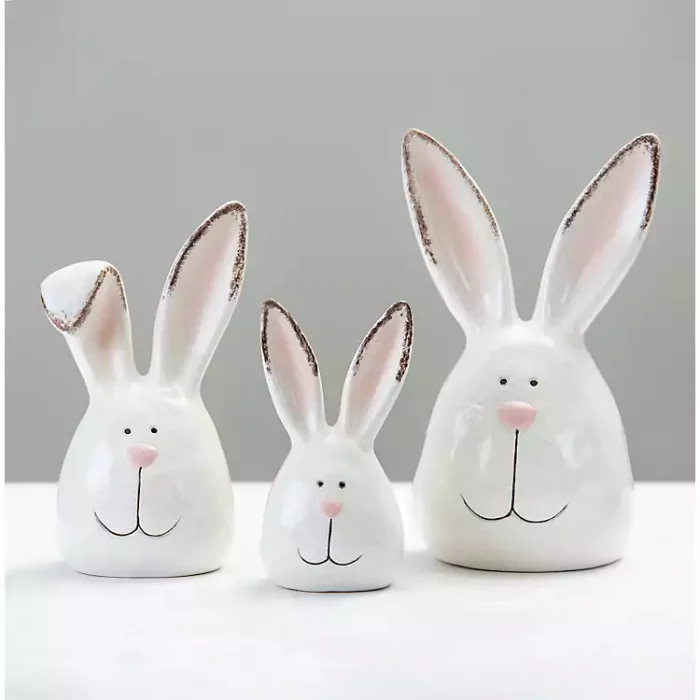 The bunny is adorable. Tacos, pins, and even candy are among the things your instructor can keep. Any teacher will enjoy using this sweet idea to decorate their classroom for Easter.
23. Wooden Keychain and Lanyard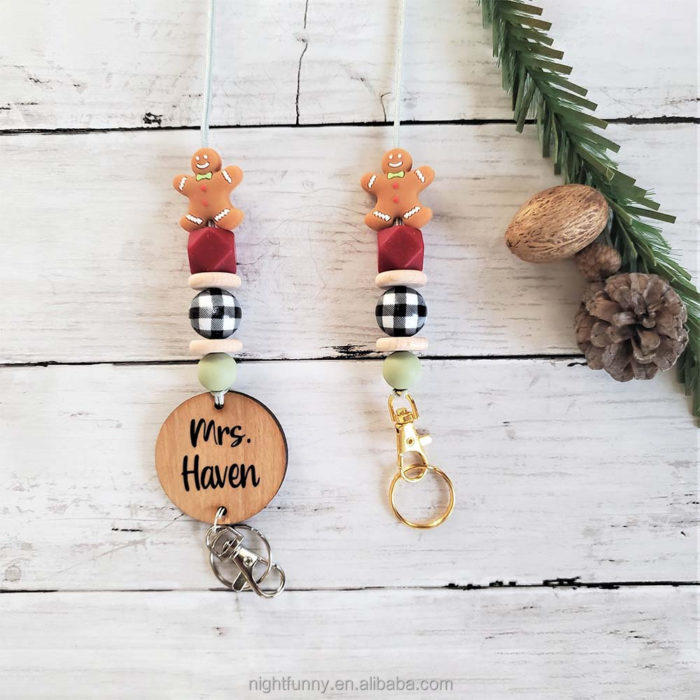 Give a wooden lanyard and keychain combo or a fellow student as useful yet considerate Easter gifts for teachers. High-quality wood was used to create this one-of-a-kind present, which may also be personalized with engraving.
The lanyard's two clips can safely attach keys, badges, or other things. A soft leather strap is also included on the keychain for added comfort and convenience. Impress your teacher or a friend from school with this attractive and reasonably priced present set.
24. Personalized Treat Storage Tin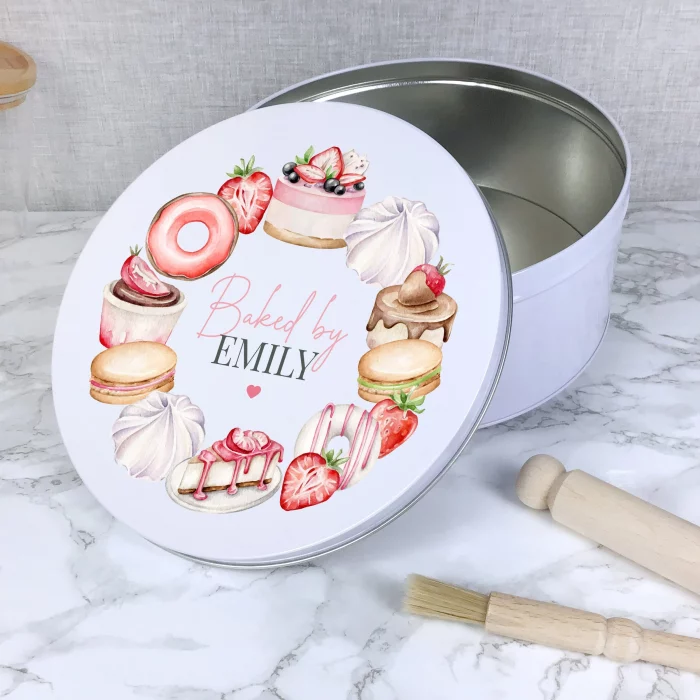 This Easter spread brightness and happiness to your instructor or a fellow student by giving them a personalized storage container. The recipient's name can be added to the cute lid design of this one-of-a-kind item, crafted of premium materials.
These tins make fantastic Easter gifts for teachers because they are ideal for keeping candies and chocolates. Your teacher or school acquaintance will appreciate and utilize this practical gift for years. It also makes a precious keepsake.
DIY Easter Gifts For Teachers
25. Easter Mason jars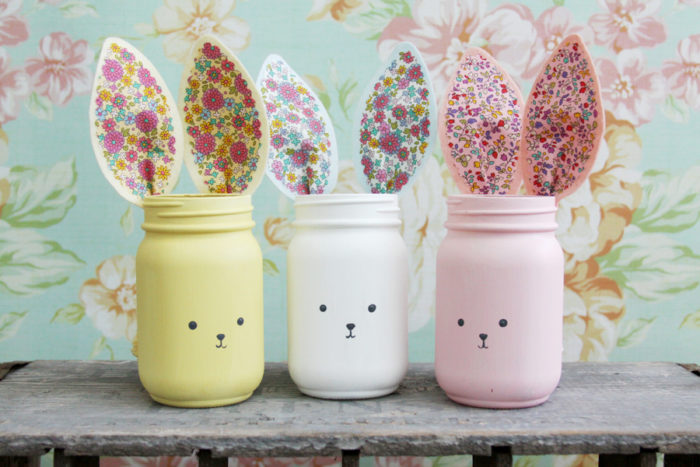 As charming Easter gifts for teachers, fill these jars with candy and fresh flowers or give them unfilled. She can take them home or use them to help decorate her class because we think they are stunning.
26. Origami Easter Baskets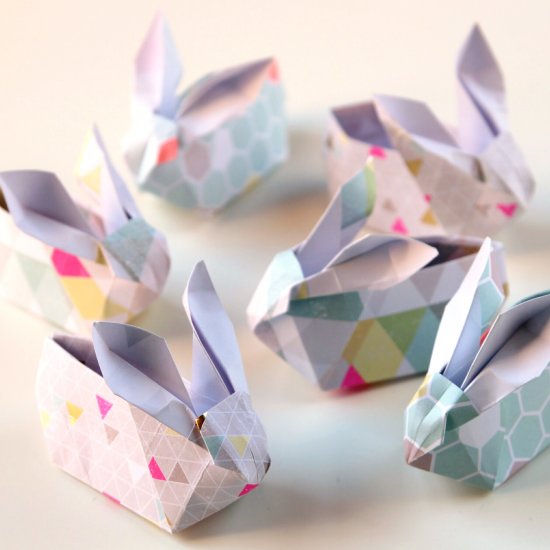 These origami bunnies make ideal small baskets that you can use as place markers during Easter breakfast and fill with sweets. Alternatively, go meta and place them in the teacher's large Easter baskets.
27. Bunny Goodie Bag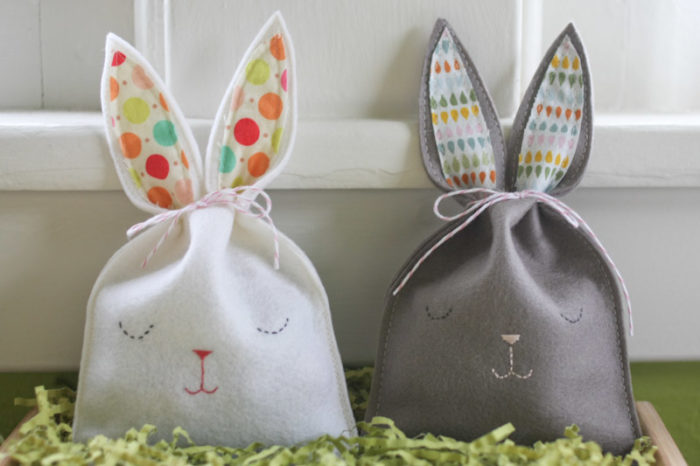 A simple brown paper bag can be transformed into a fun party favor with a quick cut, pom-pom, and present tag. These are one of the cutest Easter gifts for teachers that you shouldn't miss out on.
28. Bunny Lavender Bags
They are easy to use, aromatic, and have a variety of uses, including keeping your clothing clean and smelling good. Hence, by altering the bags to resemble bunnies, you can make them into a fun DIY Easter activity. You may also give them as gifts to instructors throughout the holiday season.
29. Handmade Cross Wreath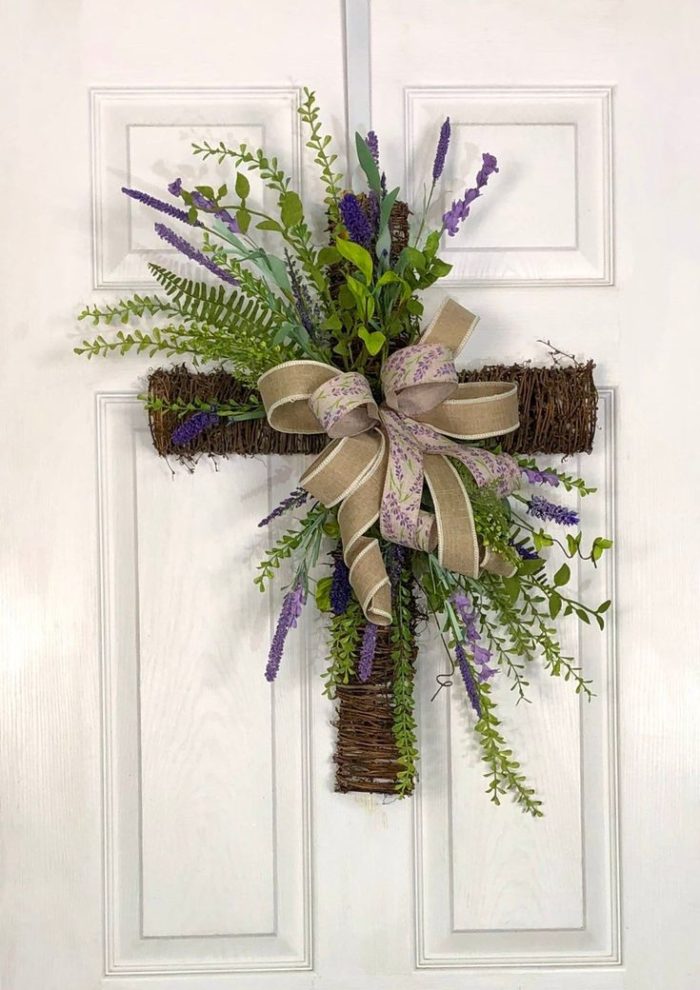 You can make it quickly and hang it on your front door to welcome visitors all spring. A large and a little bundle of fake flowers and filler, twine, a hot glue gun, scissors, and artificial flowers are everything needed to get started on this craft.
30. Handmade eggshell Candles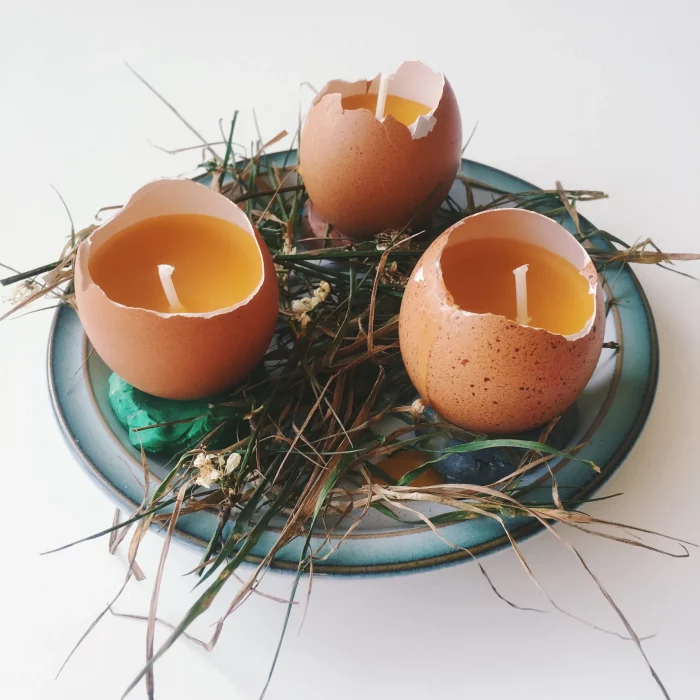 Whether you want to create lovely Easter gifts for teachers or add fresh perfume to your bathroom, homemade scented candles are a great option for Easter ideas and April crafts.
31. Bunnies with pompoms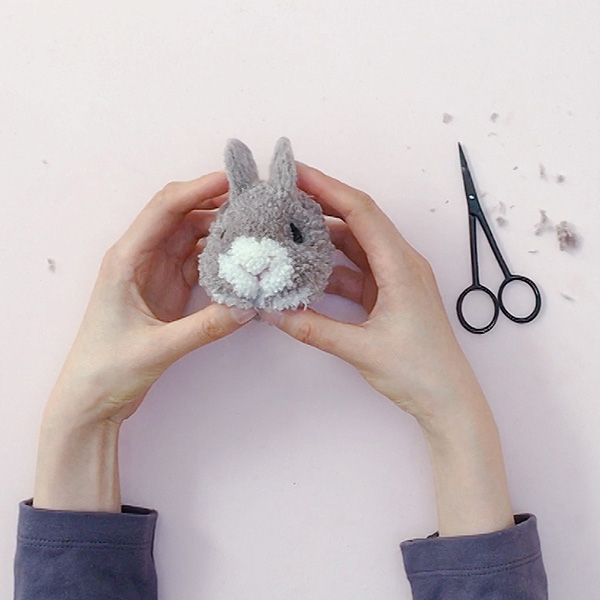 If you want to decorate your home simply for Easter, you need this DIY. It's very easy to make these pom-pom bunnies. Also, you can alter the yarn's color to match your concept.
32. Easter vase in the form of an egg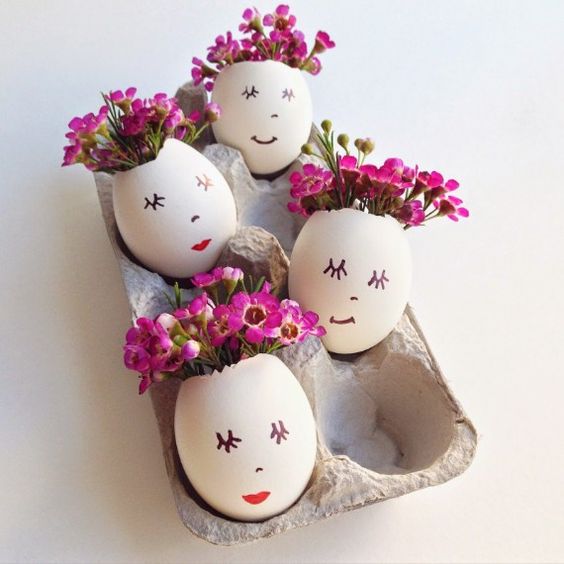 This craft is for you if you're looking for a practical yet festive spot to display your spring flowers. These creative vases are Easter gifts for teachers that delight them.
33. Flowerpot Easter Decorations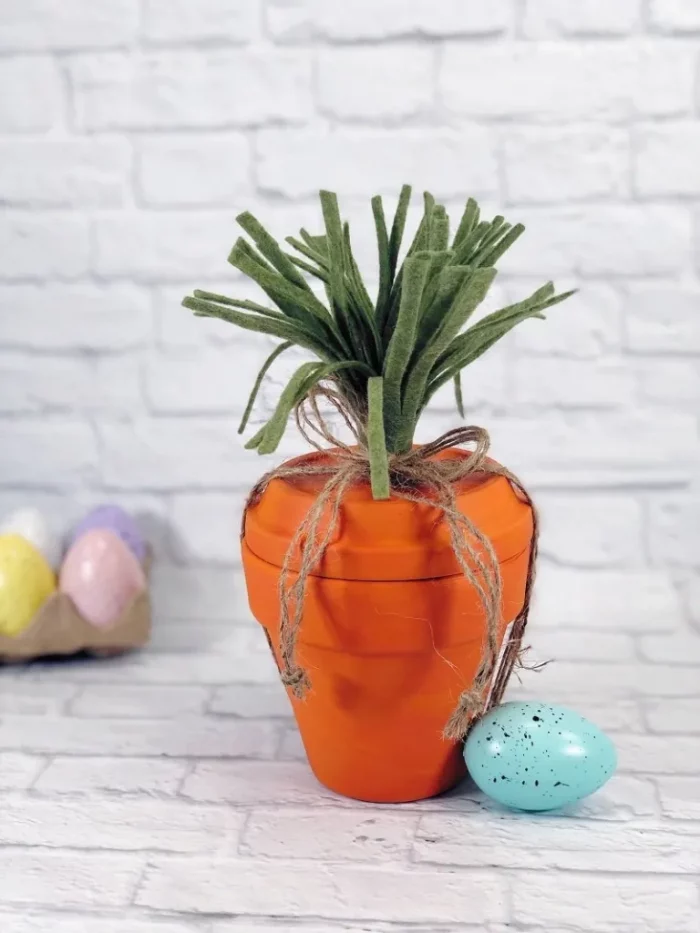 If you need an Easter craft idea for your professor, making a flowerpot carrot is a fun and quick project. For this project, you'll need a clay pot and saucer, a black permanent marker, scissors, a glue gun with additional glue sticks, a craft felt sheet, orange acrylic paint, and a ruler.
34. Magnetic Eggs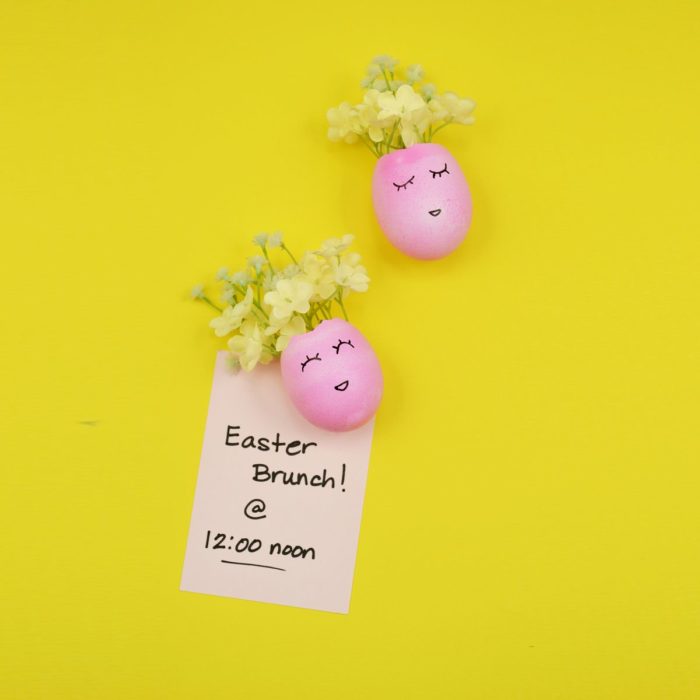 To change things from the standard decorations, you can make conventional Easter eggs into magnets and hang them on your refrigerator. It's a unique concept and among the simplest Easter crafts.
This egg decoration idea requires magnets, a hot glue gun, food coloring, a dish, and water. You may also use plastic or fresh eggs. The procedures are simple, and you may do this project quickly.
35. Rabbit Soap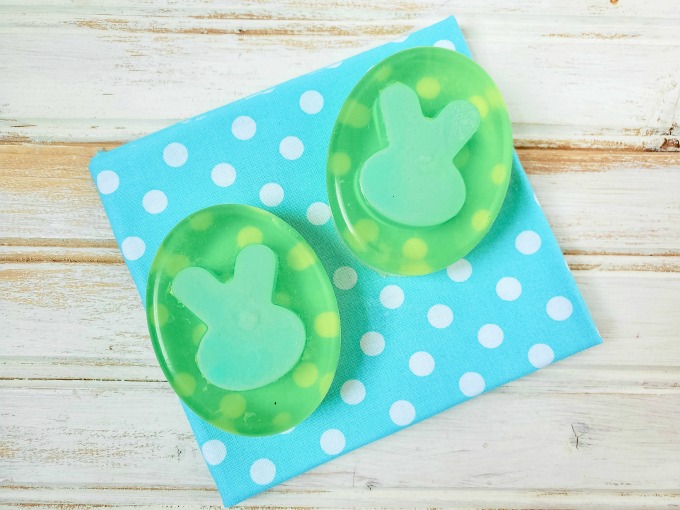 You may get the items required to make rabbit soap if you have a dollar to spend on Easter crafts. It's a project that parents can complete with the aid of their children to spruce up their house.
You'll also enjoy combining colors. The final products appear amiable, refreshingly exciting, and vibrant.
Relaxation and Comfort Easter Gifts For Teachers
36. Gift Set of Flower Blossom Bath Bombs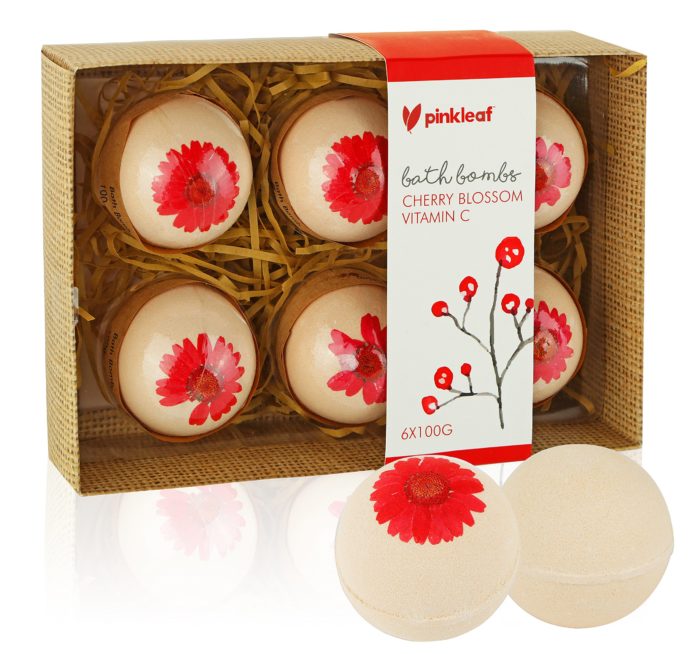 Someone who has taught you deserves a break. These bath bombs blend floral-scented essential oils, moisturizing coconut oil, and exfoliating sea salt to create an aromatherapy bath experience akin to a spa.
37. A Collection of Teas
These Easter teacher gifts are unbeatable for the tea lover. 40 pyramid-shaped tea infusers, various caffeine-free herbal blends, five black teas, an oolong tea, seven green teas, a white tea, and one other.
38. Relaxation Candle
One of the most demanding and underappreciated occupations is teaching. With a calming fragrance candle, you may help the teacher in your life in reducing stress. You can opt for a traditional perfume like clean linen or vanilla bean or something unique like a candle with citrus base notes or a forest scent.
39. Back Support Pillow for chairs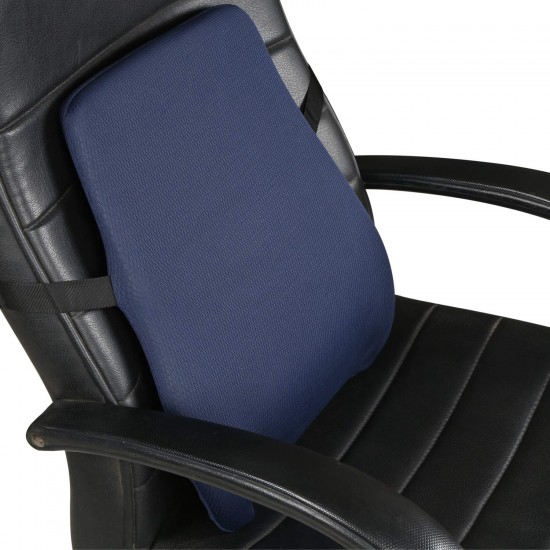 A teacher who sits for a long time while reading or grading may have back pain and other health problems. Your teacher will appreciate the convenience of a lumbar support pillow or a chair with built-in back support.
40. Massage Gift Card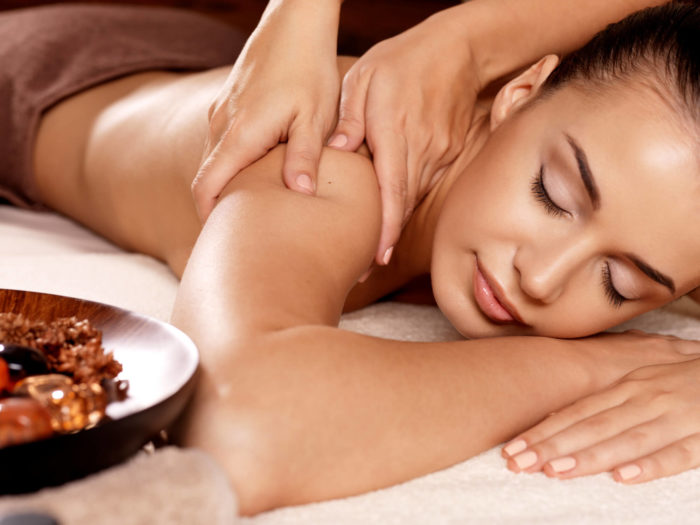 For constantly stressed teachers, a gift card for a massage makes a wonderful Easter teacher gift. Anytime they want, they can use it to get a soothing massage! They can relax and prepare for the following week in this way.
Unique Easter Basket Ideas For Teachers
41. Brownie and Chocolate treat platter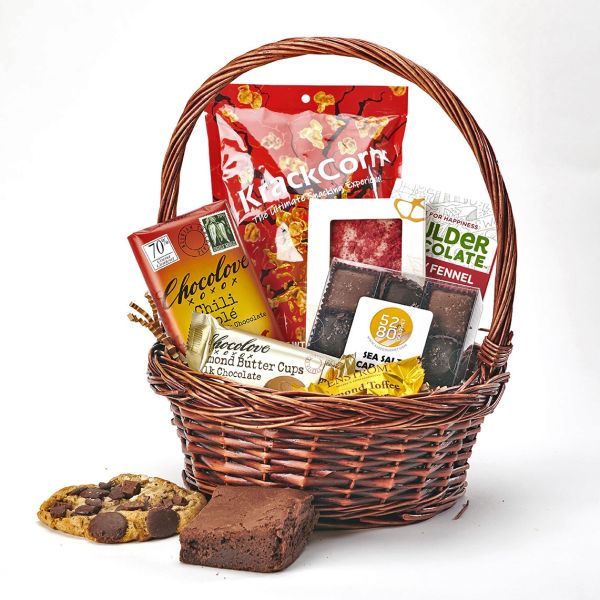 Strawberries, Bavarian pretzels, graham crackers, and sandwich cookies dipped in rich chocolate are all included on this tray. Three delectable brownies drizzled with white chocolate are also included.
42. Easter Sweet Tooth Gift Tray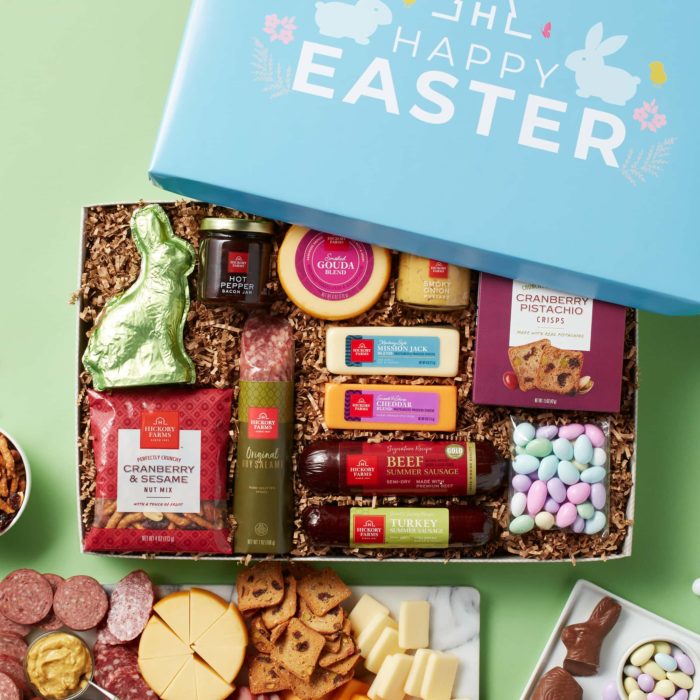 Choose this delightfully treat-filled gift basket. It includes white chocolate and dark chocolate Bavarian pretzels, peanut butter eggs, chocolate bunnies, chocolate chip cookies, butterscotch cookies, and chocolate truffles.
43. Sunshine in a Box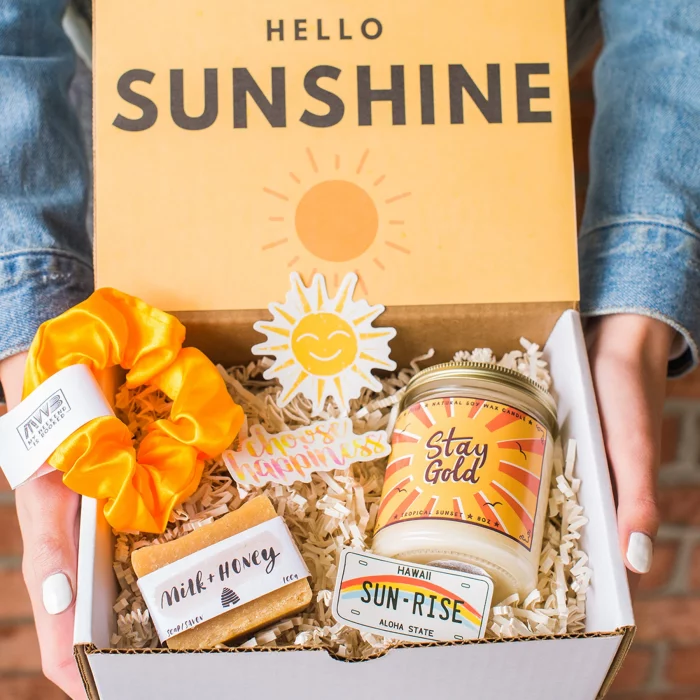 This box sends your favorite teacher a little bit of sunny brightness. It also includes turmeric ginger tea, turmeric ginger tea, banana bread cookies, almonds, popcorn, peanut butter puffs, and shortbread cookies.
44. Sugar cookies for Easter
These sweet sugar cookies make tasty Easter gifts for teachers. They can eat them as a snack or decorate them in their Easter baskets! If you enjoy baking, you can create them yourself or buy them from bakeries specializing in sugar cookies with an Easter motif.
45. Self-Care Easter Box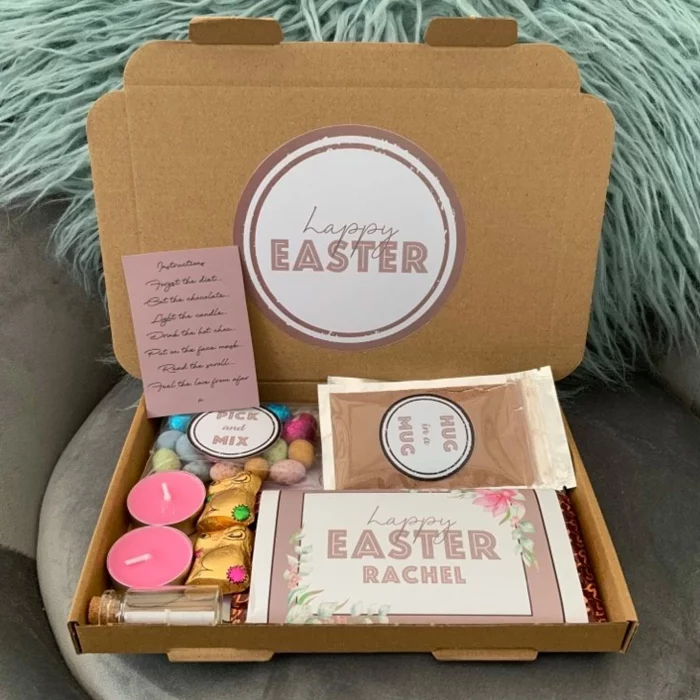 This Easter self-care gift basket is great for your favorite teacher who needs downtime. Your instructor will love the Easter-themed sweets, bath salts, handcrafted soap, and other goods.
46. Healthy Easter Basket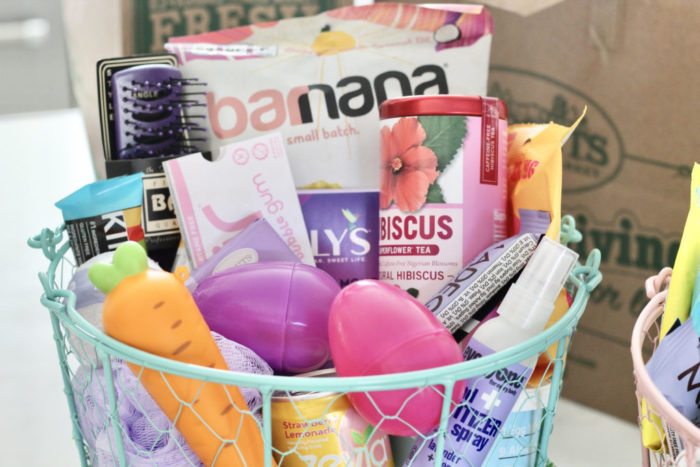 Choose this gift basket filled with delicious, healthy gourmet snacks for her. It includes crackers, caramel sauce, chocolate-covered cherries, sharp cheddar cheese, peanut crunch, and other fruits and vegetables.
47. Easter basket with Fruit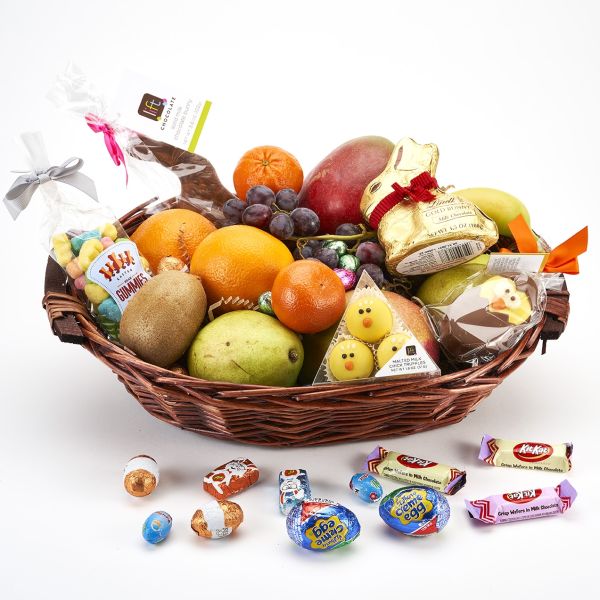 The teacher in your life will be amazed by gift baskets full of wholesome foods and some sweet delights as juicy Easter gifts for teachers. It includes chocolate chip cookies, milk chocolate Easter eggs, grapefruit, tangerines, navel oranges, and tangerines.
48. Adorable Easter Eggs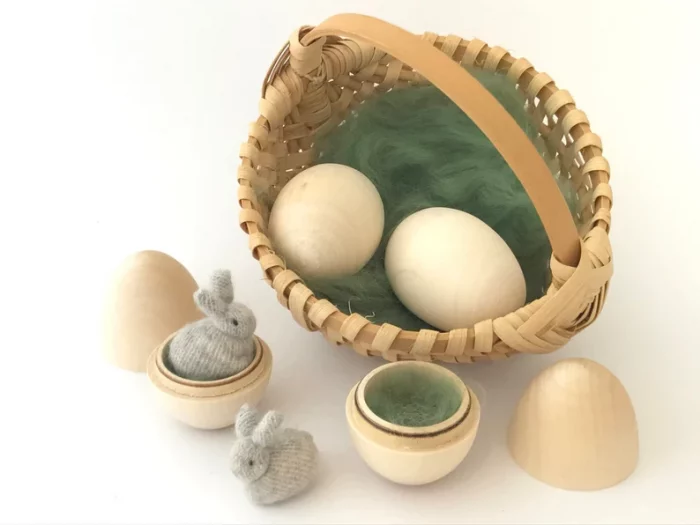 Two hollow linden wood Easter eggs from the present set open to show a sweet little cashmere rabbit in a bed of plush, emerald-green merino wool batting. These eggs look amazing, displayed in a basket or bowl.
>>> Maybe you're interested in the following:
Whatever you decide to give as thoughtful Easter gifts for teachers, remember that the most crucial thing is that it comes from the heart. A thoughtful present can convey to teachers the value placed on their hard work each day to better their children's lives. Spend some time this Easter season thanking your instructors for everything they do.