We've all met a pair who adores the great outdoors even more than the rest of us. However, when it comes to wedding gifts for outdoorsy couples, it might be challenging to know where to start. Oh Canvas has several wonderful wedding gift ideas for outdoor couples, whether they're seasoned campers and hikers or just starting. Let's have a look at this post to see what the perfect present for your favorite couple would be.
42 Perfect Wedding Gifts For Outdoorsy Couples They Will Adore
Practical Wedding Gifts For Outdoorsy Couples
1. Awesome Binoculars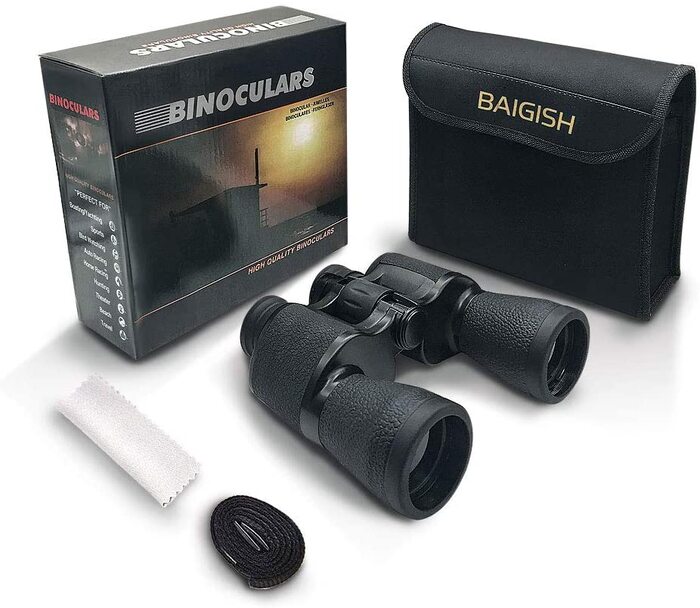 Binoculars are a must-have for couples who enjoy spending time outdoors, and they make excellent presents for nature lovers around the world. Hikers and bird watchers who want to get a closer look at wildlife will love these lightweight, affordable binoculars.
2. Mr & Mrs. Picnic Backpack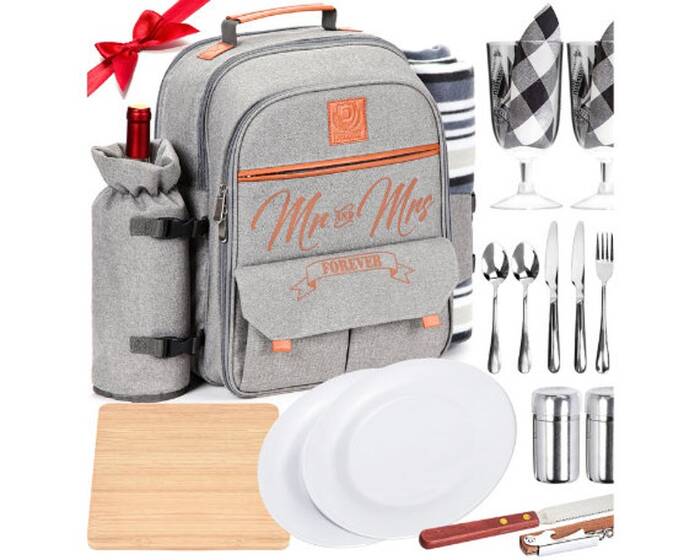 Active couples who enjoy exploring the outdoors on foot often go hiking while camping. Each person's backpack will be determined by the type and length of the hike.
3. Vintage Double Hammock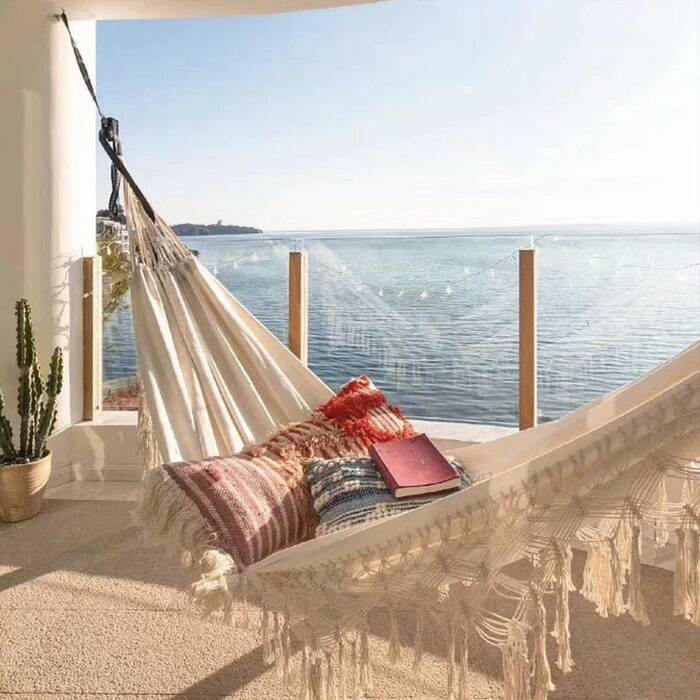 The only thing better than a relaxing sway in a hammock is lounging in one. A double hammock that swings in the breeze. It is designed to support two people at a time and is built to last.
4. Outdoor Blanket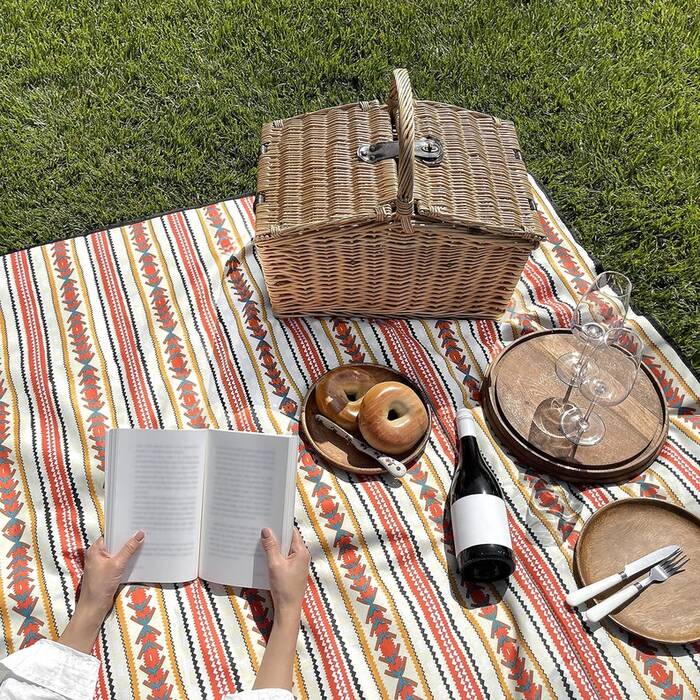 This is a must-have for everyone, from picnics to drive-in movies to camping and fireworks shows. It doesn't matter if the grass is wet or covered in sand, mud, or dirt. Place a blanket on the ground and settle in for a few minutes.
5. SteriPen Adventurer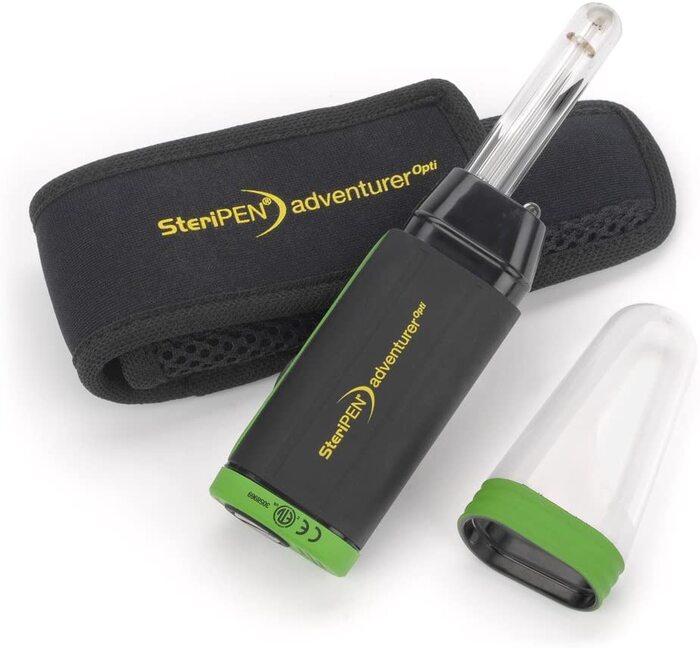 A water purification system is one of the most useful wedding gifts for outdoorsy couples that you can give. Having access to clean water while outdoors is a necessity.
6. Customized Playing Cards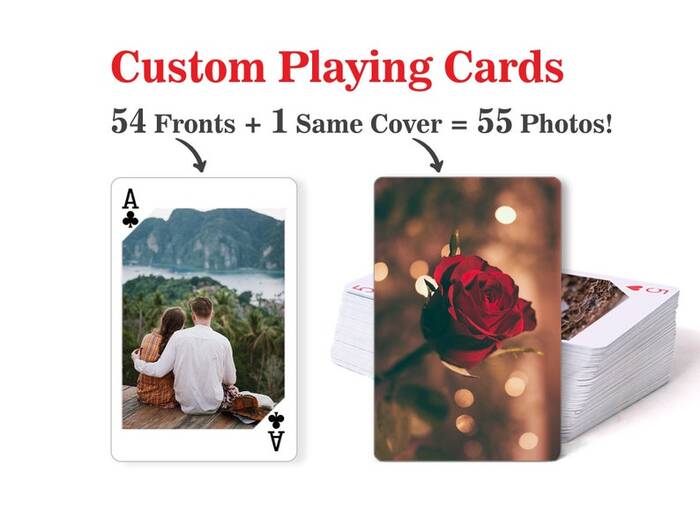 That outdoor couple you know is always up for a game, isn't she or he? Playing cards that can withstand the elements are a great option for relaxing outside. These are great wedding gifts for outdoorsy couples to have some fun while camping or at the top of the mountain.
7. Personalized Wall Art Decor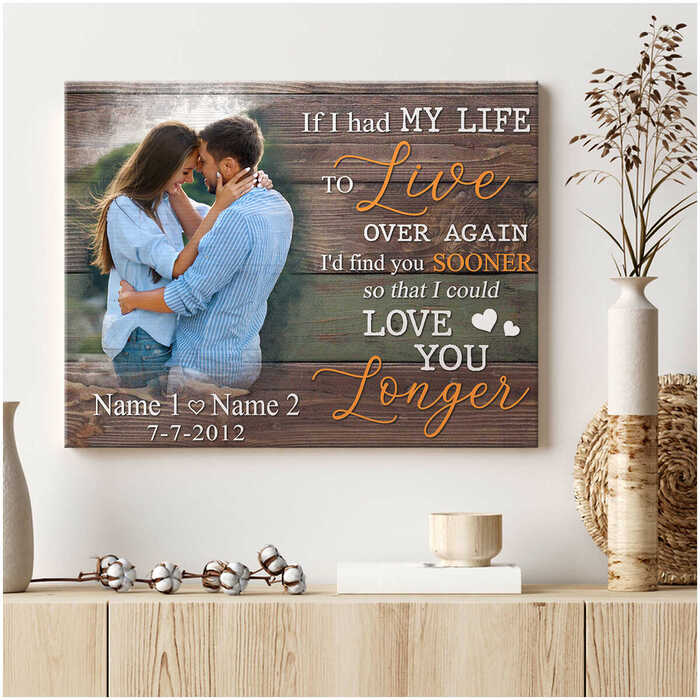 The canvas print, "I'd find you sooner so that I could adore you longer," makes excellent wedding gifts for outdoorsy couples. It will be the nicest wedding gift ever if you personalize it with the names of their favorite couple and a special date!
8. Outdoor Popcorn Popper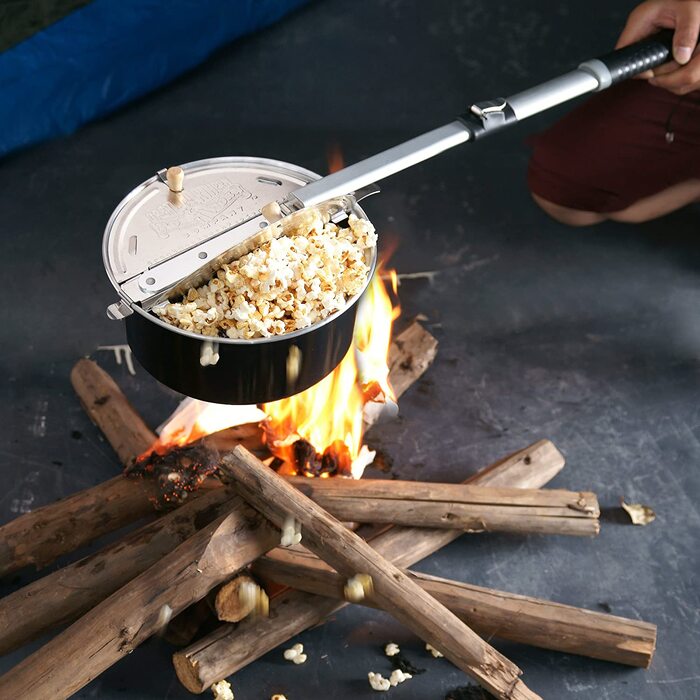 Who says campers have to forego all the creature comforts they've grown accustomed to? They can quickly and easily make delicious, buttery kernels of popcorn right over the campfire with this handy, portable device. It's ideal for star-gazing movie nights and adds just the right amount of nostalgia to the fun of a camping trip.
9. Rechargeable LED Headlamp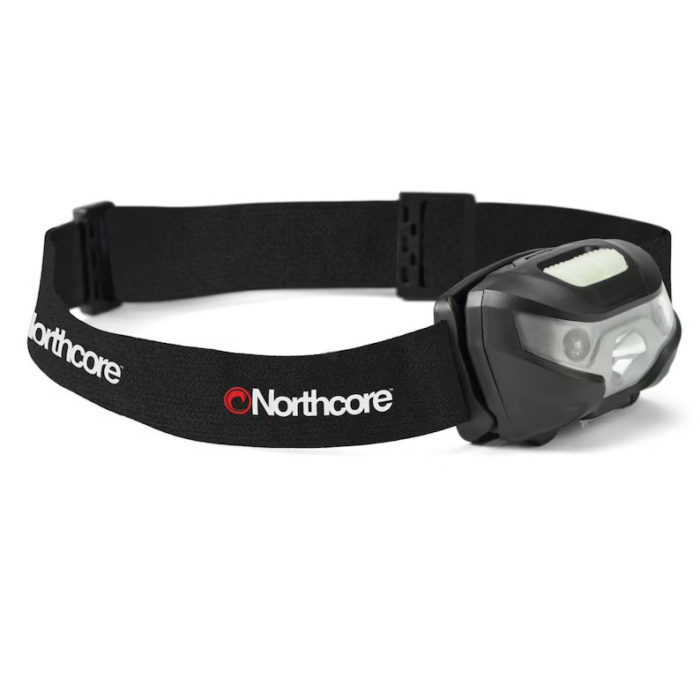 Hiking and running at night necessitate the use of a headlamp. The floodlights provide the perfect brightness for nighttime visibility without waking up everyone in camp, while the spotlight is comparable to a powerful flashlight.
10. Woven Picnic Basket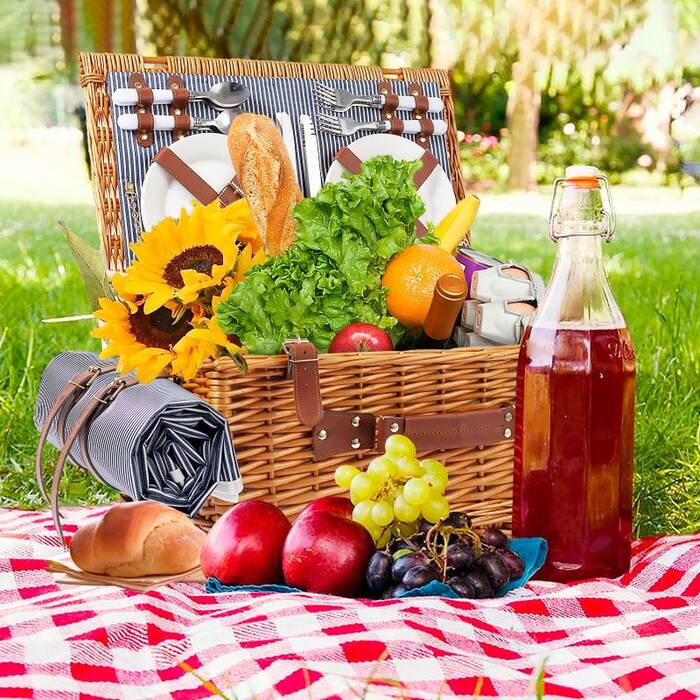 This is so cute! If you're looking for a classic woven picnic basket that comes with two sets of cutlery, plates, and glasses, this one is for you. In other words, It's practically the perfect wedding gift for the couple on a romantic evening.
11. Mountain Peak Throw Pillow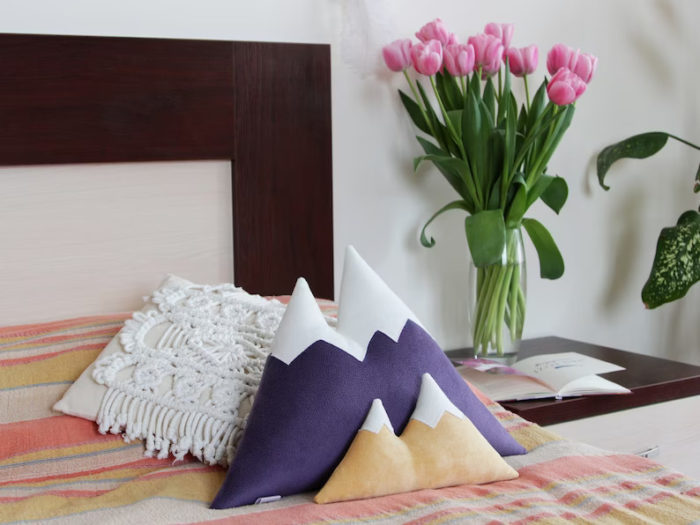 If they're missing them, bring a little bit of the mountains into their home! Having these adorable pillows on hand for their next trip is a bonus. Every time they look at these pillows, they will think about you.
12. Essentials Survival Kit
It's a great gift for thrill-seekers who enjoy backpacking through remote wooded areas. In this survival kit for newlyweds, there are things like rope, trail markers, and fire starters that will help you stay safe.
13. Travel Folding Table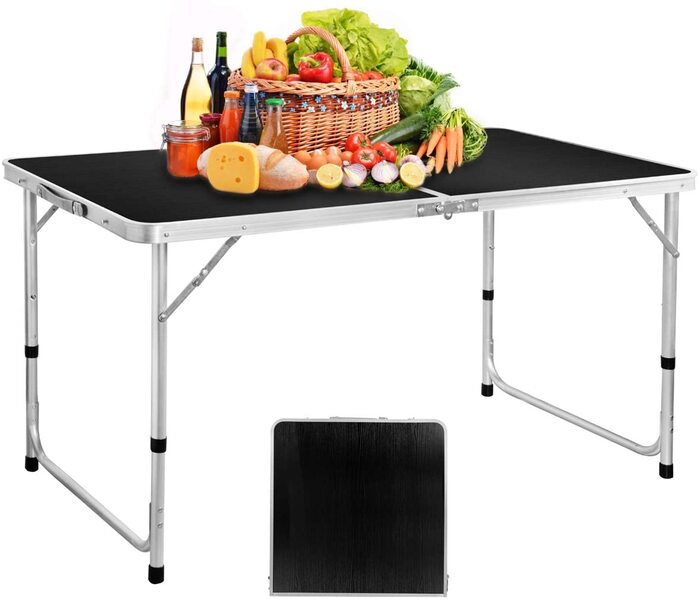 When they're going camping, beachcombing, tailgating, or even just roasting s'mores over a campfire in your backyard, a foldable table will come in handy. This table is both functional and efficient in terms of saving up valuable floor space.
14. Beach Chair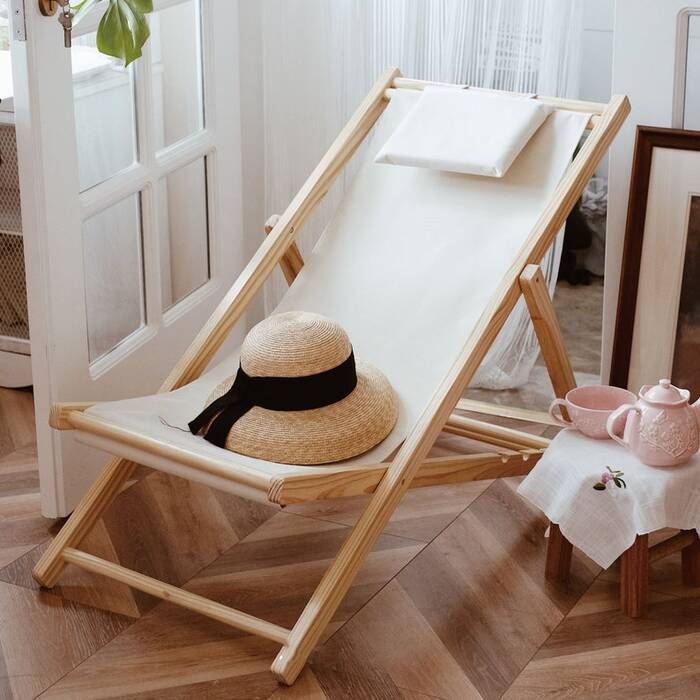 Beach chairs are commonplace, but have you ever seen one as compact, cozy, and restful as this? There is an adjustable rod on the back, so your favorite couple can find the most comfortable position in the sand while lying down.
15. Camping Stoves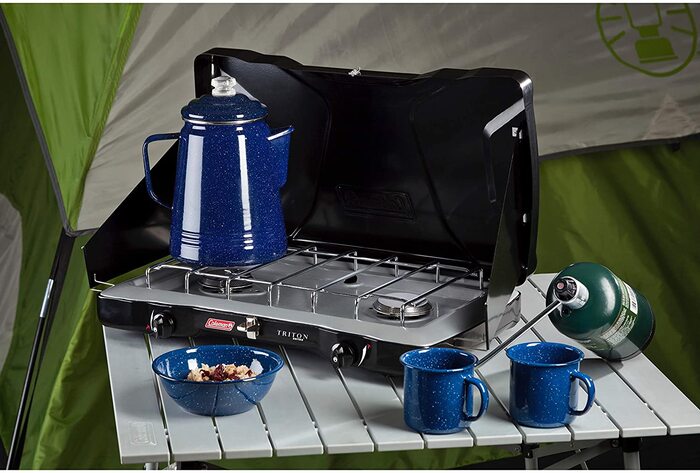 There is a good chance that this two-burner camp stove will bring back fond memories for the newlyweds if either one of them grew up camping. It's a must-have for campers because of its dual burners, which allow them to cook two meals at once. That it hasn't changed in years only adds to our appreciation of its timeless vintage appeal.
16. First Aid Kit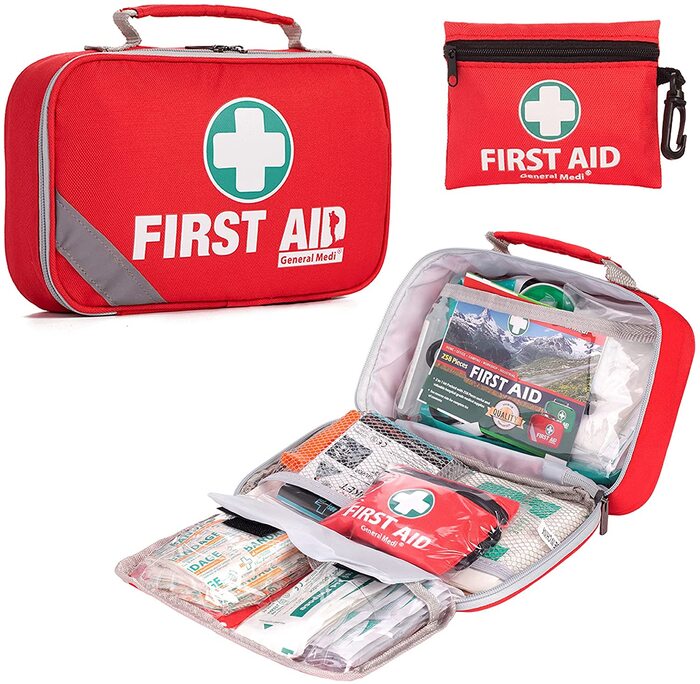 First and foremost, when venturing into the great outdoors, keep yourself and your loved ones safe. First aid kits are thoughtful wedding gifts for outdoorsy couples that they can use over and over again. Anyone who enjoys spending time outside will appreciate these gifts.
17. Street Sign Wall Print
For those looking for something more personal, this could be the best option. Only the date and location of their first encounter are required for this one-of-a-kind print to be created with the exact address of where those first sparks flew.
18. Gas Grill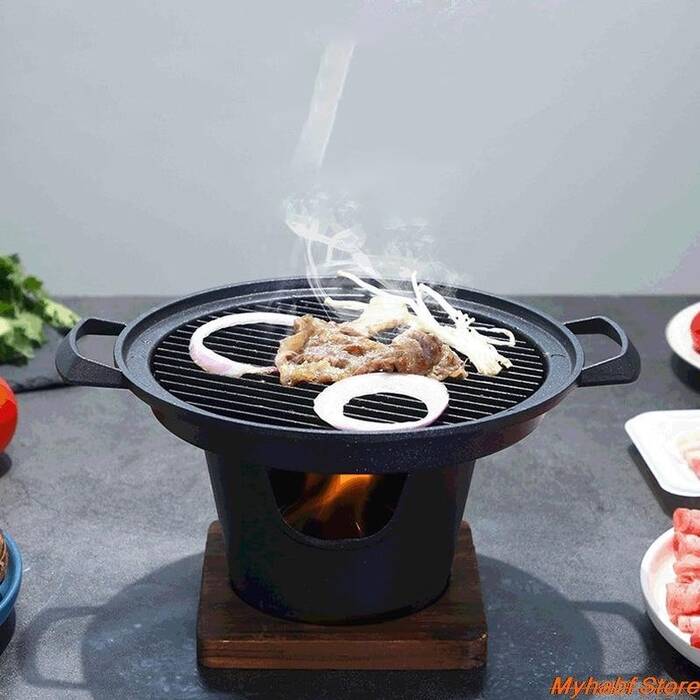 It's time to put a gas grill on your gift list. They'll appreciate being able to cook year-round in the great outdoors. All the bells and whistles are included in this model.
19. Personalized Cooler Bag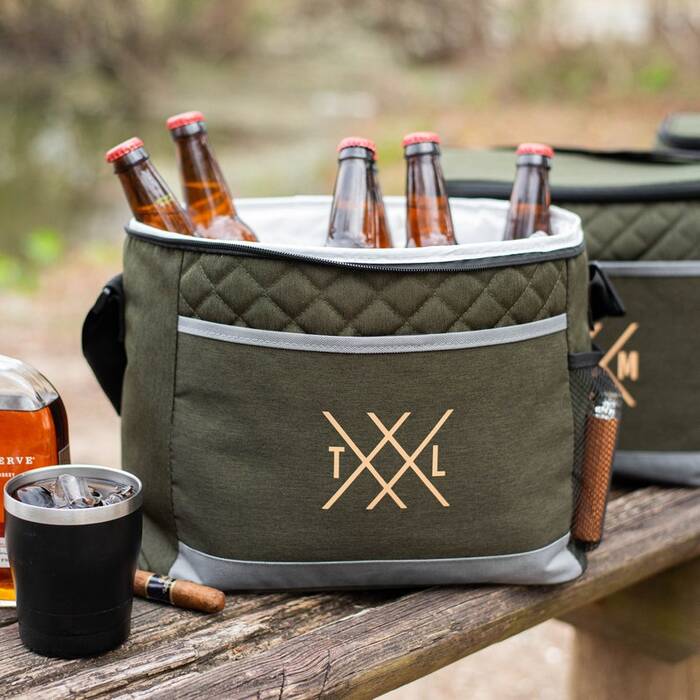 Drinks can be kept cold for several hours and carried over their shoulders to and from their camper or tent. They will be thrilled to get these cooler bags from you as practice wedding gifts for outdoorsy couples who like to go outside.
20. The Mr. and Mrs. Can Cooler Set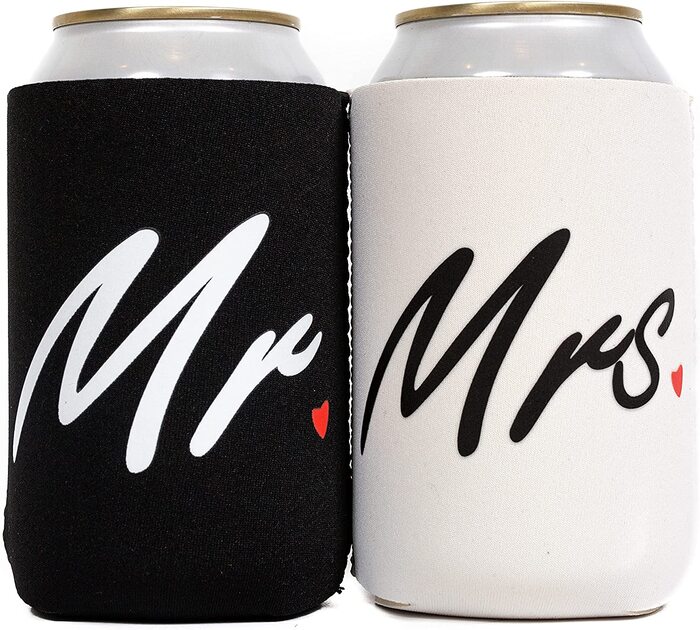 It can be difficult to keep a drink cold and not "sweaty" while camping in hot weather. Couples who like to camp in the summer months should consider a can cooler set.
21. Bride and Groom Hip Flask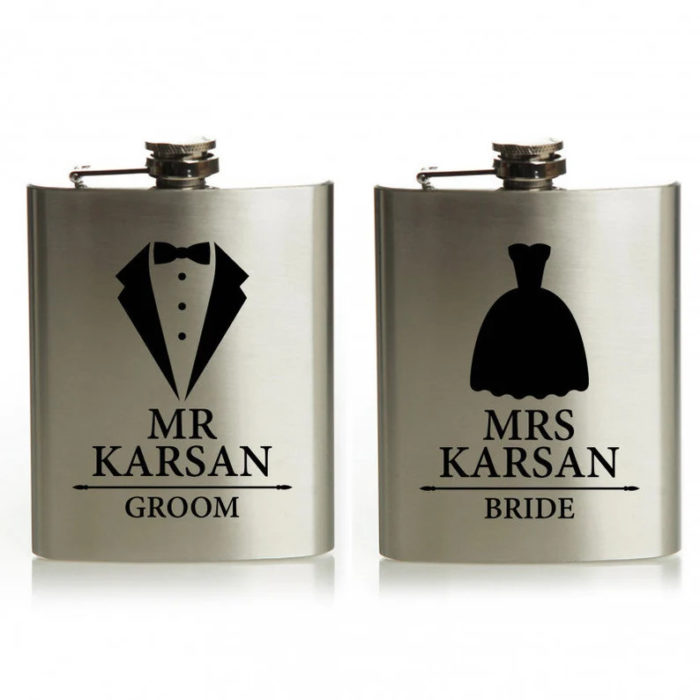 Are you aware of a couple of hunters who are getting married? The hip flask's camouflage design is a nod to their favorite shared hobby. It's not only useful, but it's also quite stylish.
22. Outdoor Pizza Oven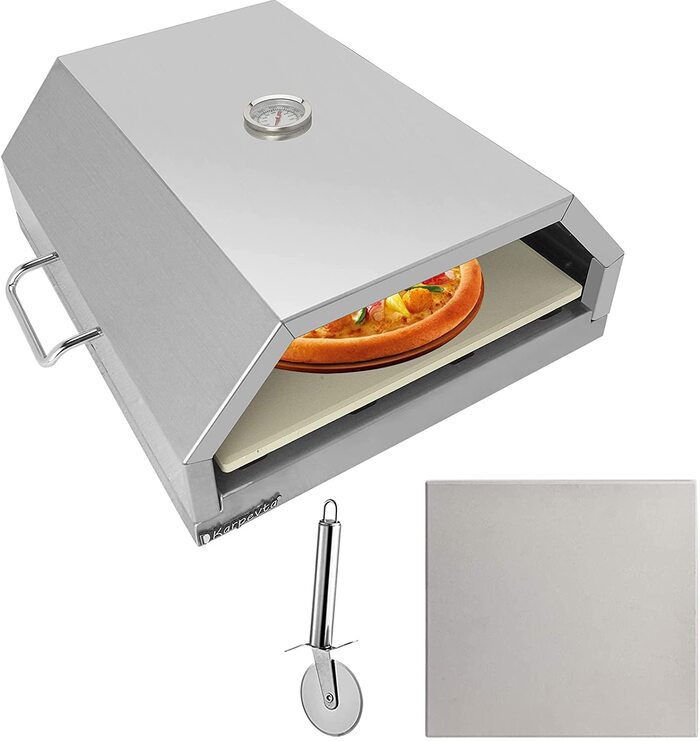 You don't have to wait for a pizza delivery service to arrive on your doorstep! This outdoor pizza oven is a popular choice for couples who enjoy spending time in nature. It is ideal for large gatherings. You can see it for yourself right here.
24. Sleeping Bag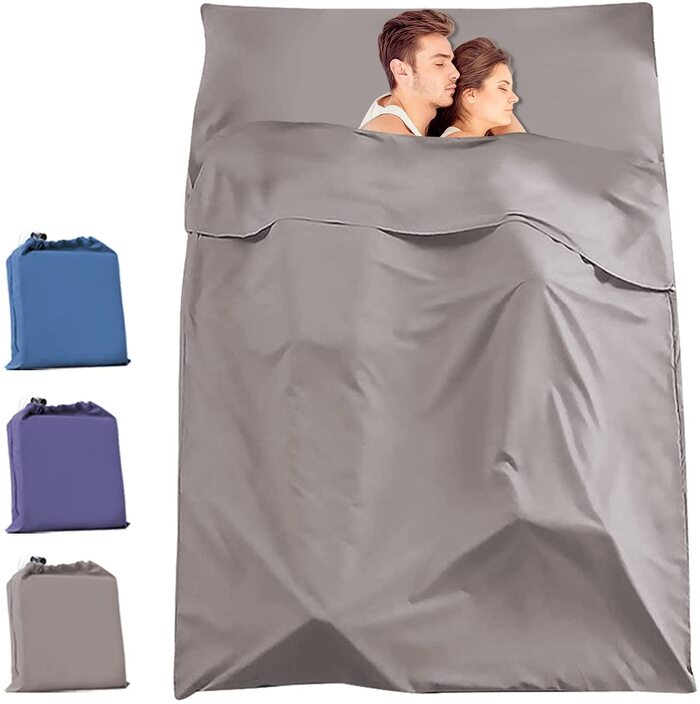 Even in the sweltering heat of the desert, campers are likely to need a sleeping bag to keep them warm. It is considered a wonderful wedding present for a young couple who likes to spend time outside should have a high-quality, multipurpose sleeping bag and an inflatable mat.
25. Every Love Story Canvas Painting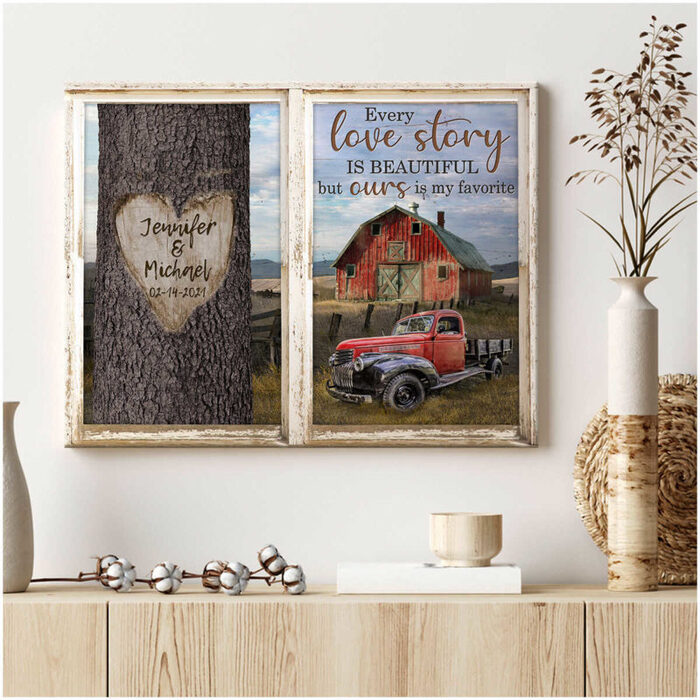 This memorable farmhouse canvas print is a heartfelt gift for them if you want to always recall and remind them of where their love began. You can customize it to your liking. It's a thoughtful present that your loved ones will treasure.
26. Travel Tumbler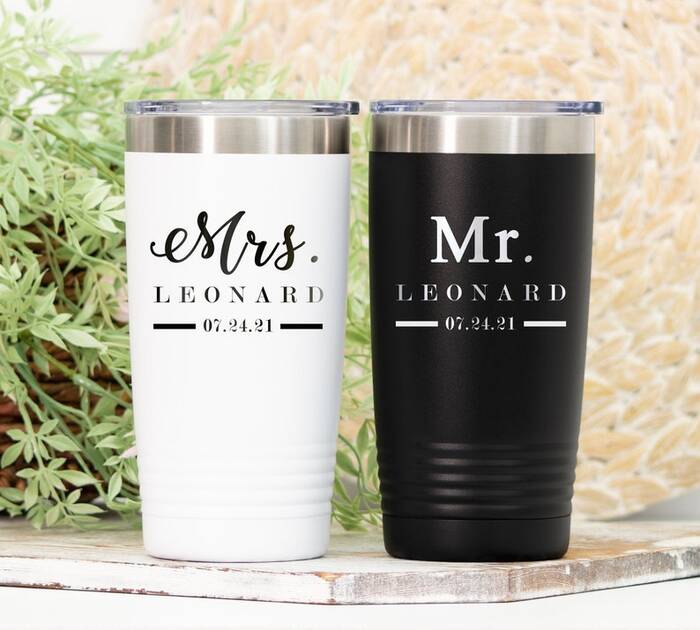 Gifting Mr. and Mrs. Tumbler as fantastic wedding gifts for outdoorsy couples is a great way to show your love. When the weather is nice outside, imagine sipping on a cold beer or glass of wine.
27. Personalized Ice Bucket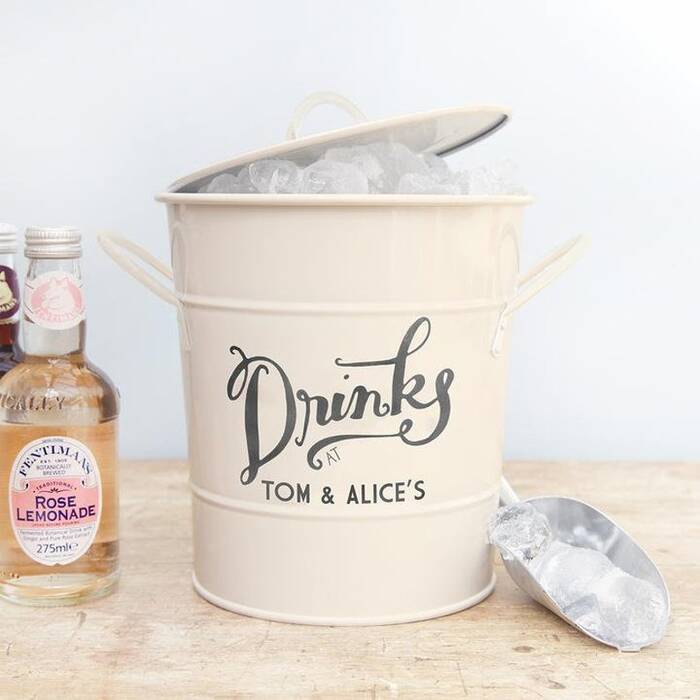 One of our favorite wedding gifts for outdoorsy couples, this is a great option for entertaining. Small or large parties will greatly benefit from having this item on hand.
28. Folding Camping Chair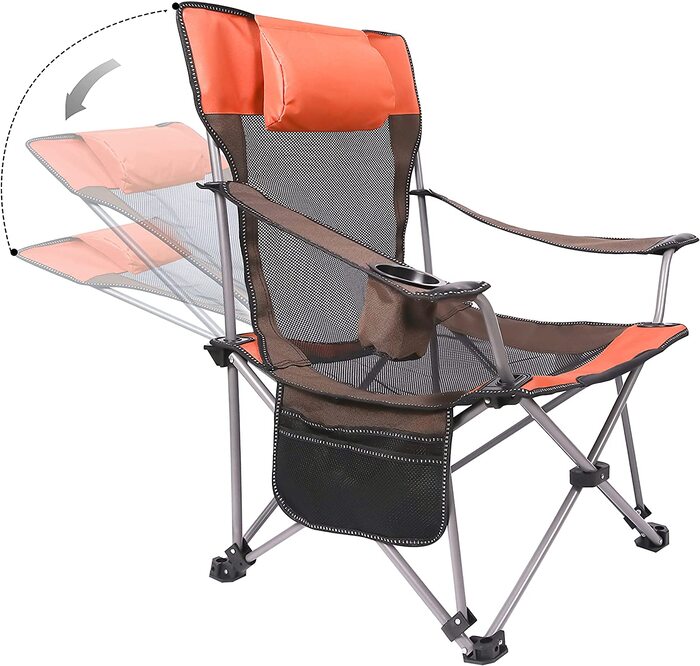 A camp chair is an indispensable item for any couple who enjoys the great outdoors. For both indoor and outdoor use, these sturdy reclining camp chairs are ideal. They fold up for easy transportation.
29. Personalized Tray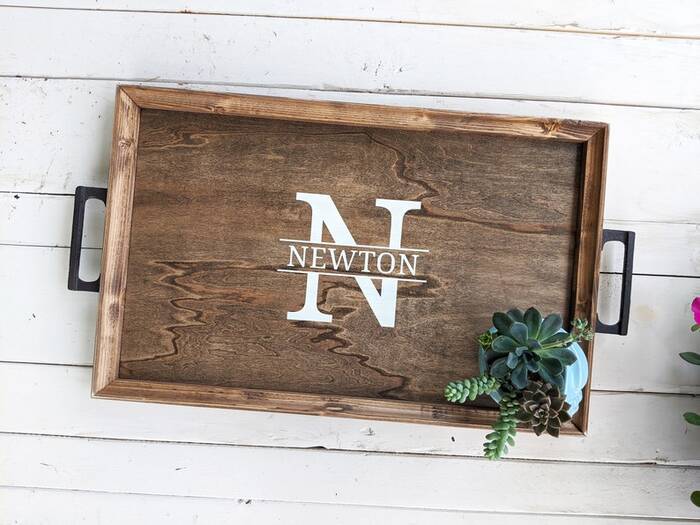 This chic tray, personalized with your monogram, is perfect for taking your favorite snacks outside. A one-of-a-kind personalized tray will be one of the most memorable wedding gifts for outdoorsy couples they will ever get.
30. Wine and Cheese Bag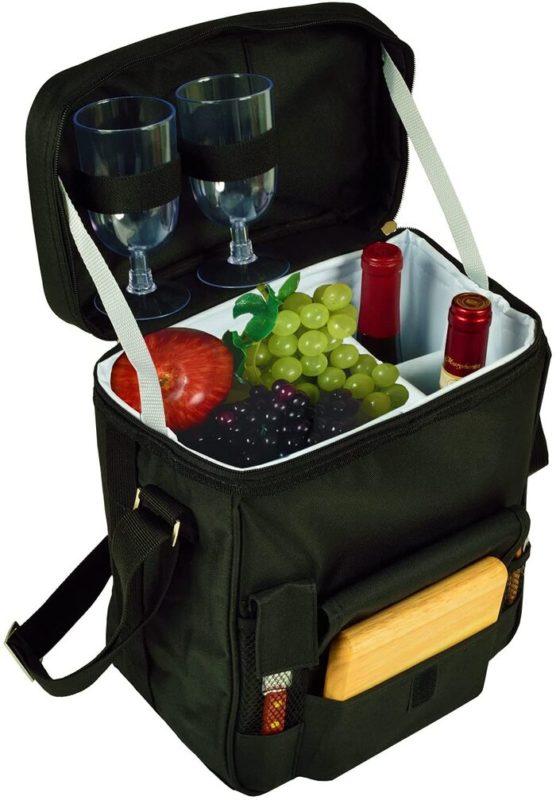 We'll go anywhere there's wine and cheese. A few bottles of wine, a cheese board, and a serving knife can all be found in this tote bag.
31. Camping Cookware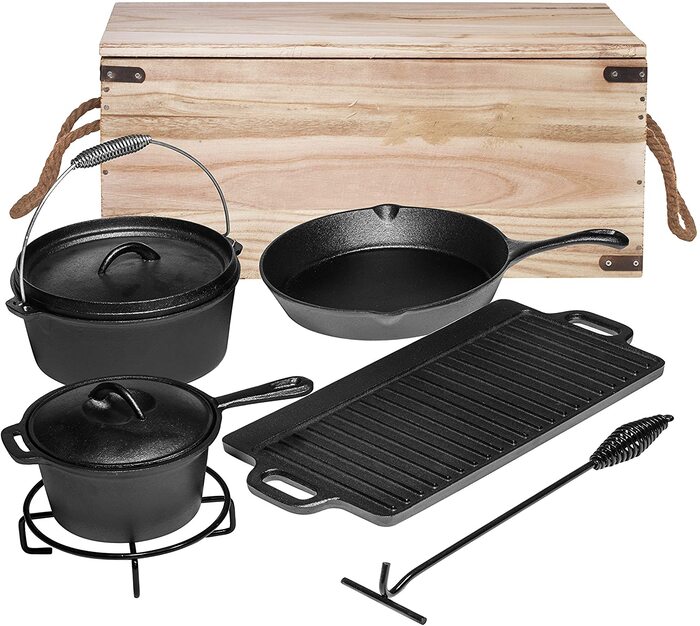 A frying pan, a saucepan, a grill pot gripper, and a base stand are included in this camping cook kit. Once finished, it packs up into the handy carry bag while still producing enough water to fill three and a half mugs.
32. Airbnb Gift Card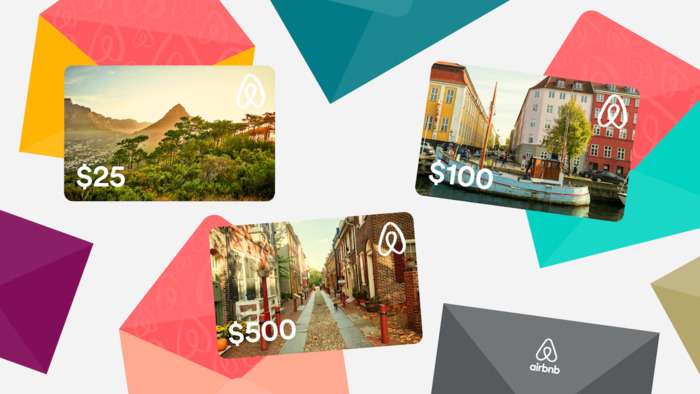 The best is yet to come! Don't just give something; give a new experience and the opportunity to create lasting memories. What could be better for an adventurous couple?
33. Trekking Poles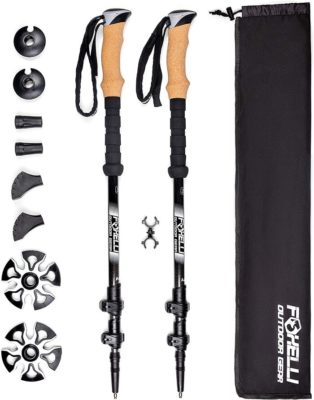 A pair of hiking poles can be useful for both short and long treks. The ultralight aircraft-grade aluminum shaft and sweat-absorbing cork grips of the Folding Hiking Pole Set make this a great hiking accessory.
35. Quick Dry Towel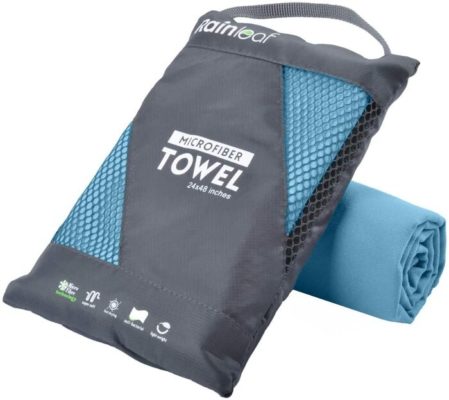 A hiking trip would be incomplete without a towel. Towels that are small and light enough to fit in a day pack can be used for everything from sweaty trails to impromptu swimming sessions.
36. Beach Canvas Wall Art
Canvas wall art with a beach theme is a must-have if your favorite couple is passionate about landscape paintings. This will be their most treasured wedding present. This picture not only depicts a seascape, but it also conveys the idea that your love for your partner is limitless, much like the ocean itself. Symbolically, the artwork features a couple of turtles and the ability to overcome hurdles and difficulties.
Technology Wedding Gifts For Outdoorsy Couples
37. Massager Device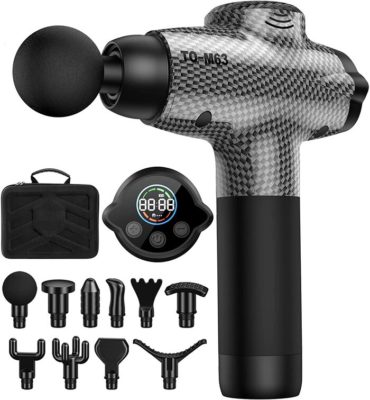 Post-workout muscle soreness is eased with the use of this portable vibrating massage gun. It has three levels of vibration and five different head attachments that can be used to target different parts of the body.
38. Rechargeable Hand Warmer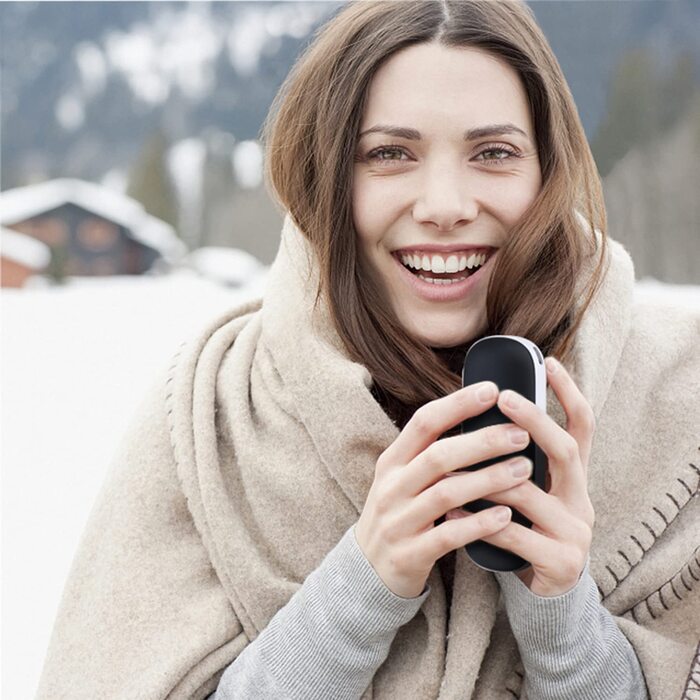 A pair of gloves or mittens, or even a pocket, is all you need to keep your hands warm for hours. These rechargeable, compact hand warmers heat to 140 degrees and last up to 18 hours before needing to be recharged, making them more environmentally friendly than disposable hand warmers.
39. Bluetooth Speaker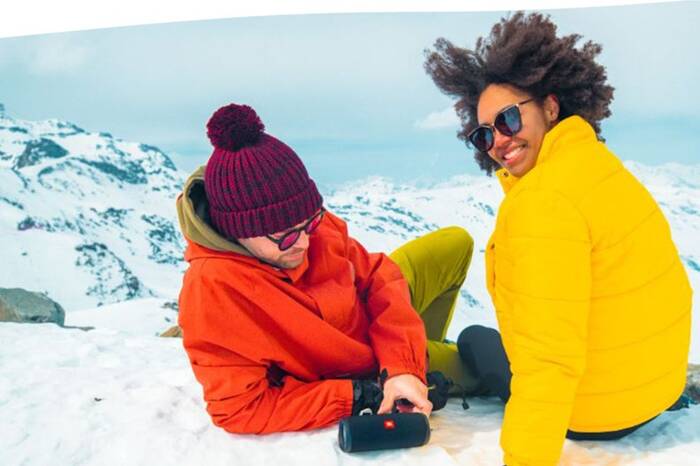 This long-lasting Bluetooth speaker is waterproof, durable, and built to withstand the elements. Bluetooth-enabled devices can quickly and easily pair with this speaker. Connected devices can make and receive phone calls through this speaker.
40. GoPro Hero Black
If you're looking for a great gift for a thrill-seeking adventurer, a GoPro Hero Black camera is a great option. A Hero Black camera is weatherproof, compact, and high-quality, making it the perfect wedding gift for outdoorsy couples in your life.
41. Stylish Camera
If you have a loved one who enjoys photography or videography and would prefer a device that produces better-quality images than a smartphone, consider getting them a camera. Because of its small size, lightweight, and high durability, it's ideal for use in dusty or windy environments.
42. Fitness Tracker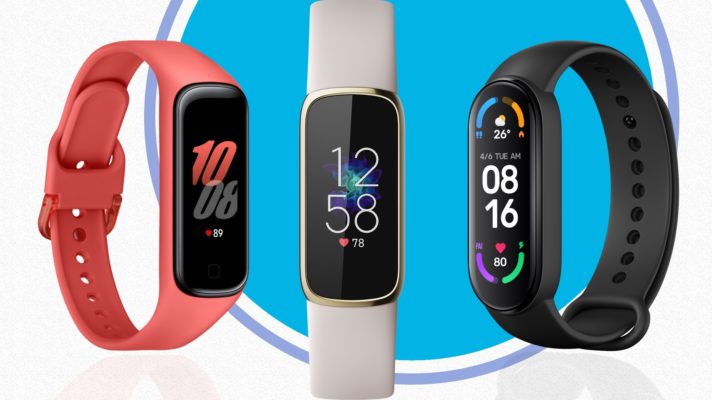 Wristbands for tracking activity are a great idea for active couples who care about their health. There is a Fitness Tracker that keeps track of things like steps, distance, calories burned, and how long they exercised.
Read more: 37 Best Wedding Gifts For Older Couples Who Have Everything
It doesn't have to be difficult to find the ideal wedding gifts for outdoorsy couples. It's hoped that this list has given you some new ideas to try. The bride and groom will be overjoyed and proud of the thoughtful gifts they receive, which range from personalized mementos to sentimental keepsakes. Make your loved ones happy with a gift from Oh Canvas's collection of unusual wedding gifts for active couples.