If the happy couple hasn't included a wedding registry in their invitations or you want to come up with the best wedding gifts for couples that will be fun and unexpected for them, take a look at some of our favorite wedding gift ideas for 2023. Oh canvas has got ideas for awesome personalized, experiential gifts and lots of good stuff for foodies, and art lovers. If you're after great wedding gift ideas that'll be truly appreciated, we've found them.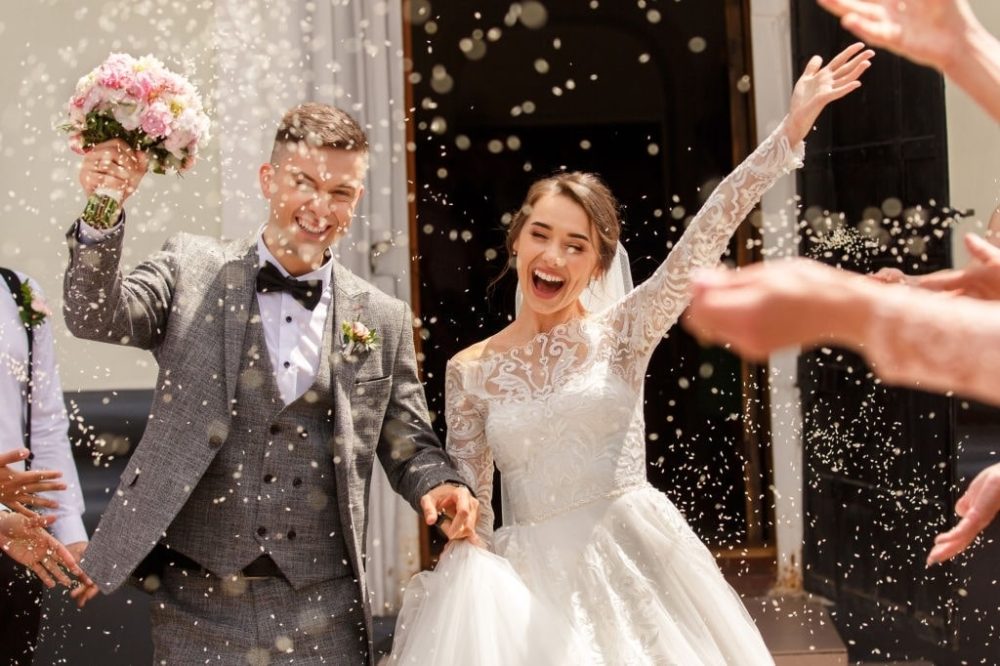 Top 10+ Unique Wedding Gifts For Couples Who Have Everything
1. Personalized Wedding Gift Canvas Prints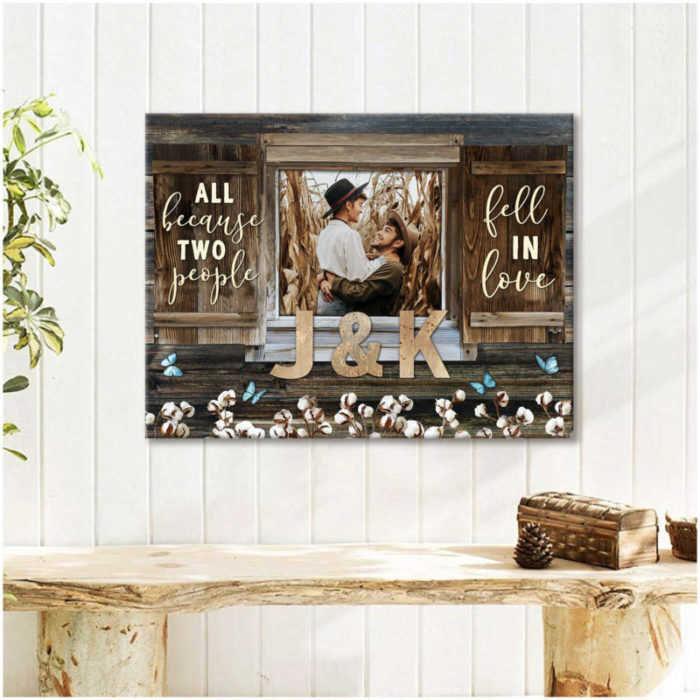 This is certain to be the ideal and romantic wedding gift possibly listed in a married couple's wedding registry. If you wish to, you can even add pets to your character's wardrobe! As a bonus, you can personalize it by including the newlyweds' names and the date of their wedding.
2. Personalized Couples Robes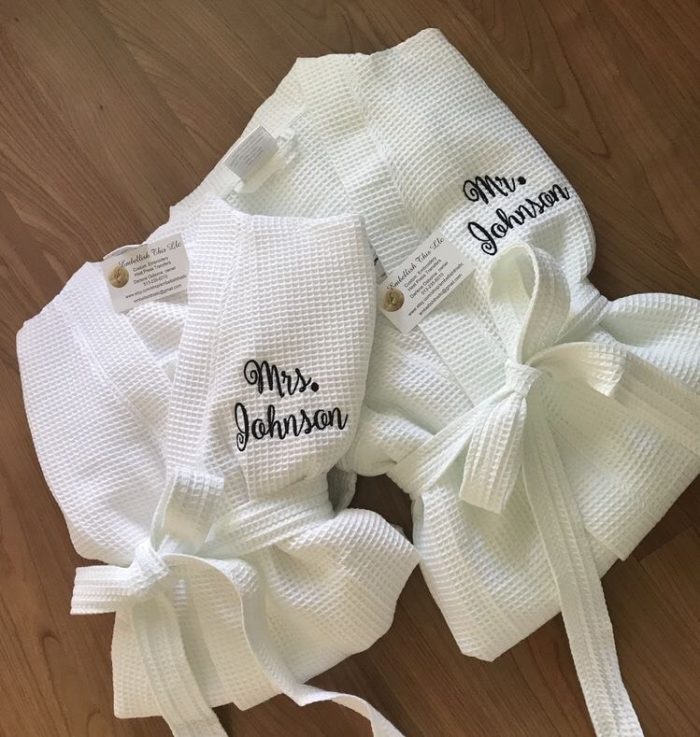 Consider these monogrammed satin robes as wedding gifts for couples who have everything. They are available in a wide range of colors and customization options with your company's logo on the chest or back. They also have a sensual appearance and are comfortable against the skin, making them ideal for honeymooners.
3.

Cozy 'To My Wife' Blanket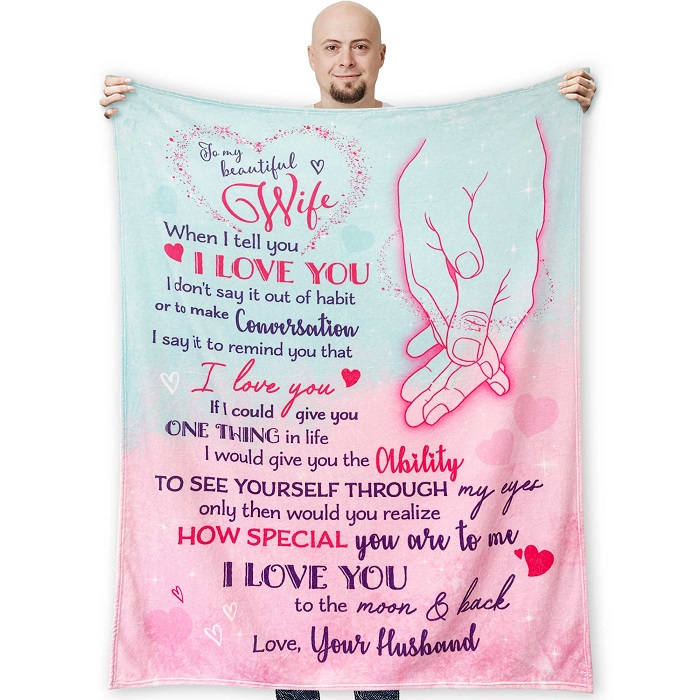 In physics, a blanket can be compared to "love" since it is cozy, safe, and warm. It keeps the love warm both spiritually and physically. They will sense their love and the gentle heat surrounding them.
With this cozy blanket, they can sense each other's presence everywhere they go. You can personalize this blanket to be a one-of-a-kind wedding gift for couples.
4. Personalized Doormats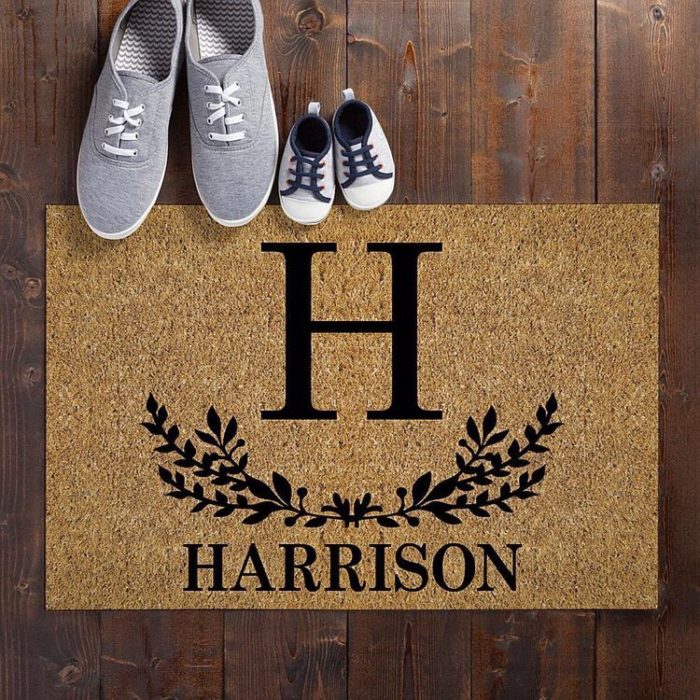 The newlyweds will be able to greet guests in their new home with this fantastic doormat that features their last name and the year they were married. Designed to endure the elements, it comes in three sizes to fit a variety of doors. These are sure the best wedding gifts for couples!
5.  Individual Coordinates Artwork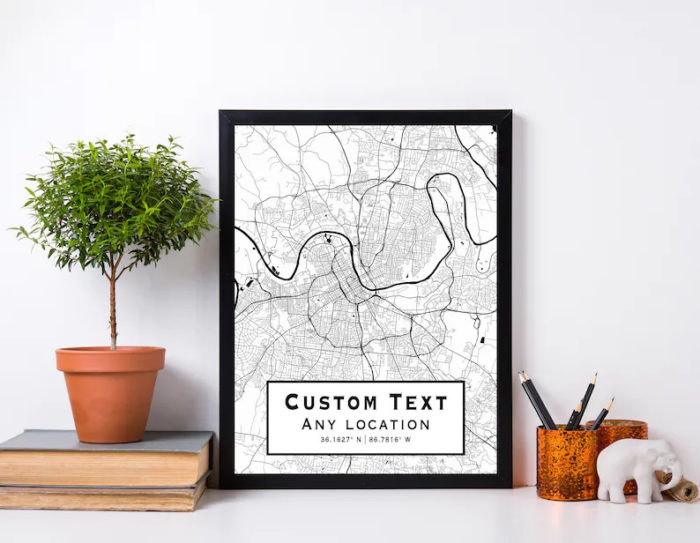 The site of the happy couple's wedding is likely to have a special meaning to them. The coordinates are transformed into a modern piece of art in these wonderful customized wedding gift ideas for you. You might also pick their hometown or the place they first met as an alternative. They'll be moved by your attentiveness, no matter what.
6. Personalized Luggage Tags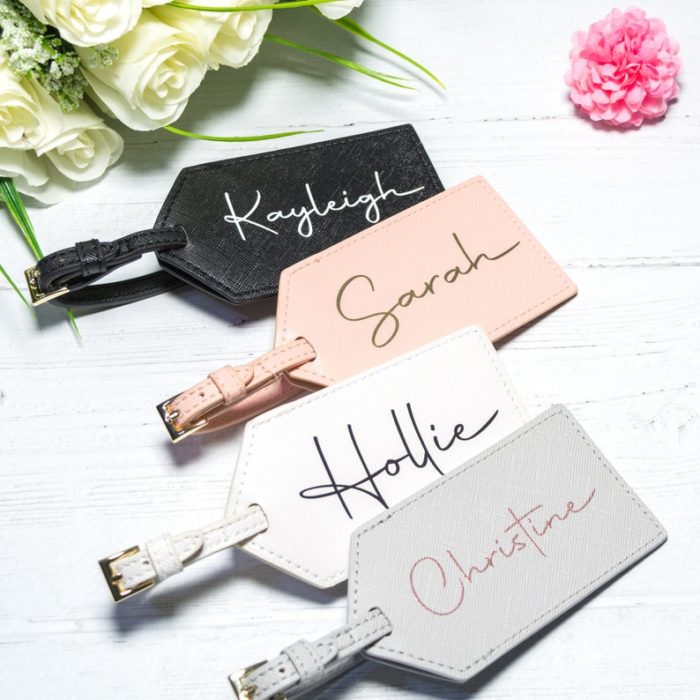 Gifting customized faux-leather luggage tags to your newlyweds as wedding gifts for couples would be appreciated. It doesn't matter where their honeymoon takes them: across the world or to the United States, these tags will help them keep track of their bags.
7. Wedding Date Art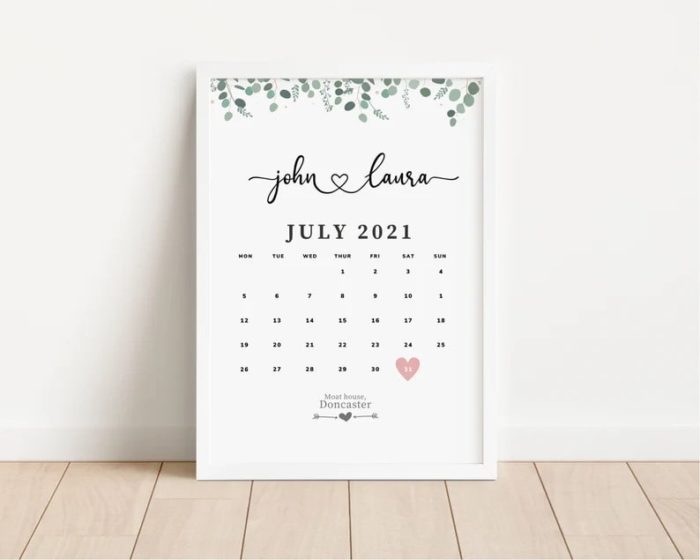 This thoughtful gift will transform their home into a stylish art gallery. The sculpture is framed in a sturdy wood frame with a gallery-wrapped canvas. Add a personal touch by having their names and the date of their anniversary depicted artistically. In the end, you'll have a stunning piece of art that will instantly transform any room.
8. Enjoyable Game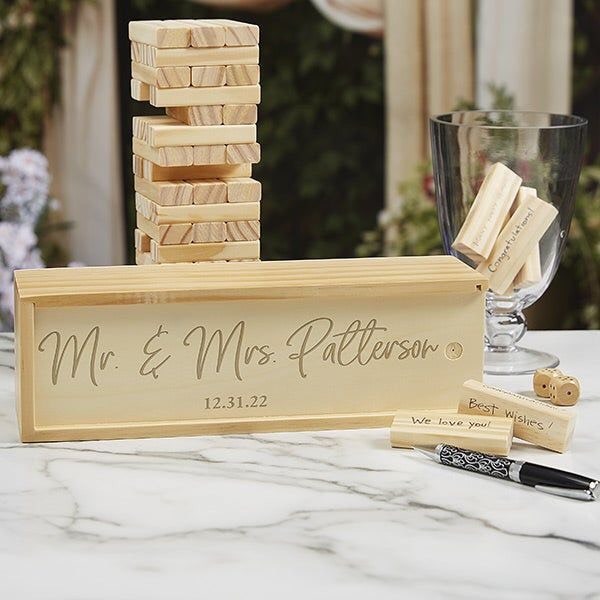 Despite the fact that their significant day is over, you can still give them a perfect gift to mark the occasion. These bean bag toss sets are great wedding gifts for couples who have everything because it's something they can use and enjoy for years to come!
When the newlyweds are married, they'll be able to play this family-friendly game at family gatherings, outdoor barbecues, and even with their future children. It's going to become a family tradition to play this game!
9. All-in-One Tray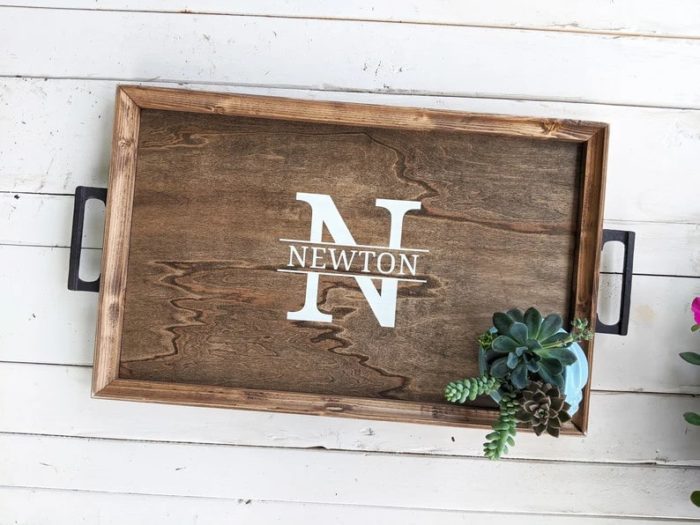 This elegant reclaimed wood tray may be personalized with their new last name and wedding date, making it a must-have for all of their future gatherings. These trays as wedding gifts for couples who have everything that makes them surprised. 
10. Shadow Box Collection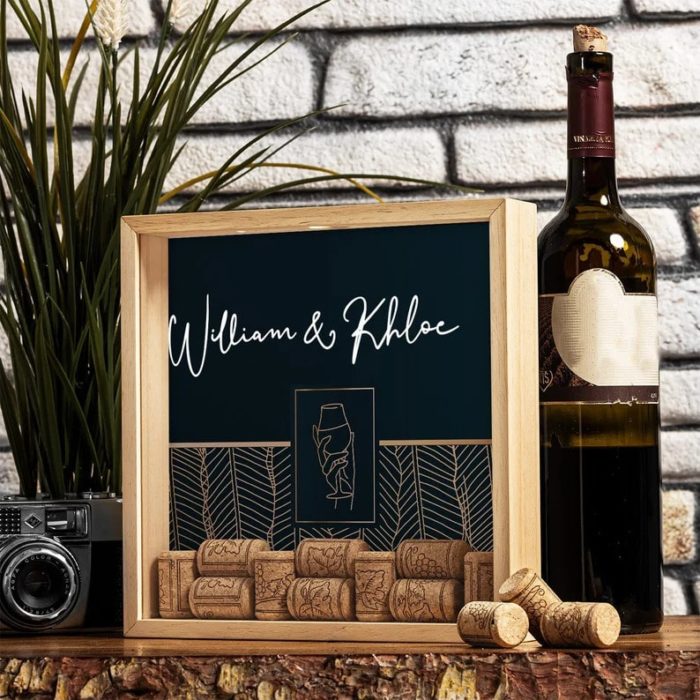 Wedding gifts for couples who have everything, like this engraved shadow box, are ideal for the beginning of marriage because they can be used for many years to come. Hang it on your wall and start filling it with memories and mementos from your wedding to show off your unique and significant collection of things.
11. Customized Wine Bottles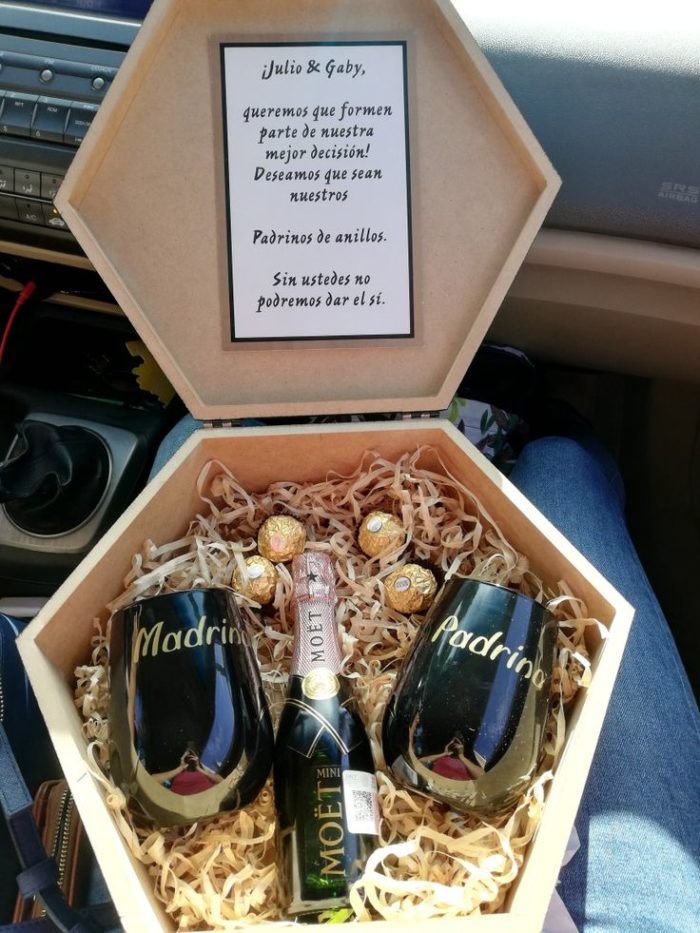 Wedding gifts for couples a well-off couple might be a challenge. Wine is a classic wedding gift, but you can make it even better by wrapping it up in a perfect gift box that includes a nice set of useful wine utensils! If you're looking for a wedding present that is both beautiful and practical, this is the one for you. The bottle may even be considered "cheers" for the fresh start of a married life.
12. A Personalized Sign for Their House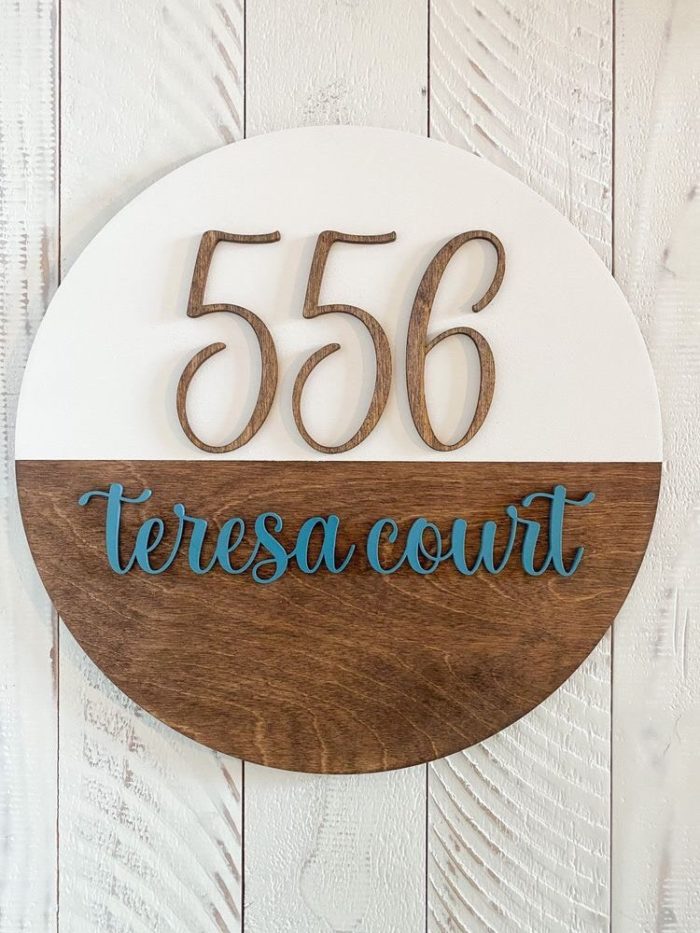 This personalized wooden sign is really adorable! This gorgeous piece of decor is a must-have for any newlywed couple and is easily one of the perfect wedding gift ideas you can give. As a reminder of their big day, they'll want to display this wonderful wedding day gift prominently in their house. Such beautiful gifts for couples will be treasured for years to come by those who receive them!
13. Customized Wedding Photographs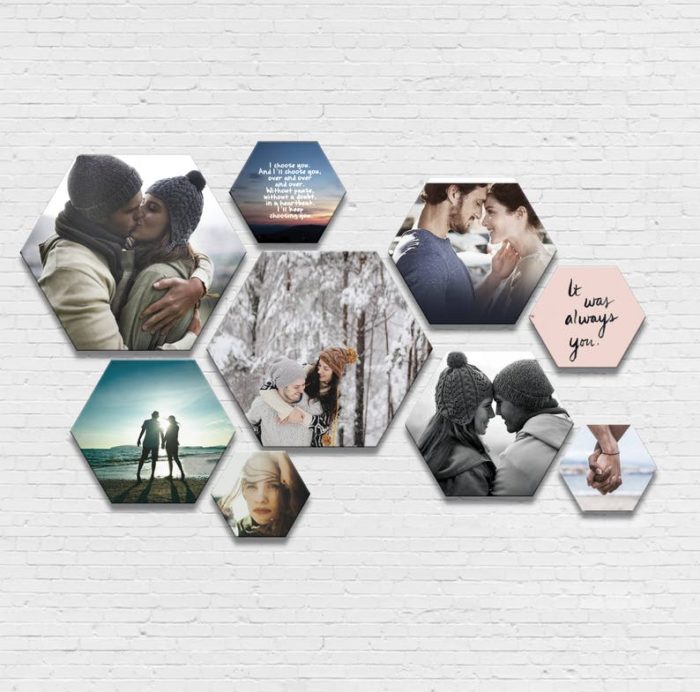 What kind of great last-minute wedding gift ideas? Frames! There is no doubt about it: They'll need a place to put all of their wedding photos. This beautiful collage of wedding and honeymoon photos is a wonderful way to decorate their living room, bedroom, or even their hallway. Such a lovely and sentimental gift will be much appreciated by them!
14. Personalized Address Sign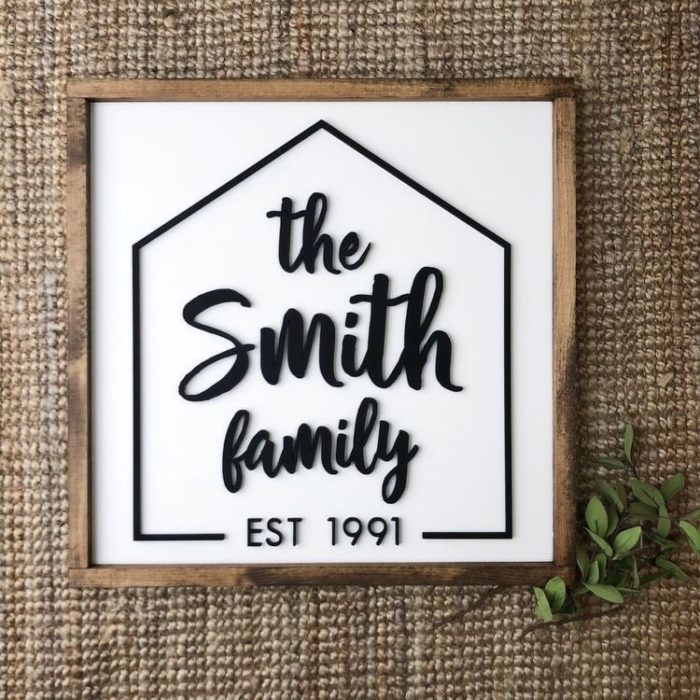 It's easy to add a dash of elegance to any area of the property that's typically neglected with this simple, modern-farmhouse number plaque. This is a lovely way to celebrate the couple's first house together, especially if they plan to move in together or buy a new home together after marriage.
15. Personalized Couple Passport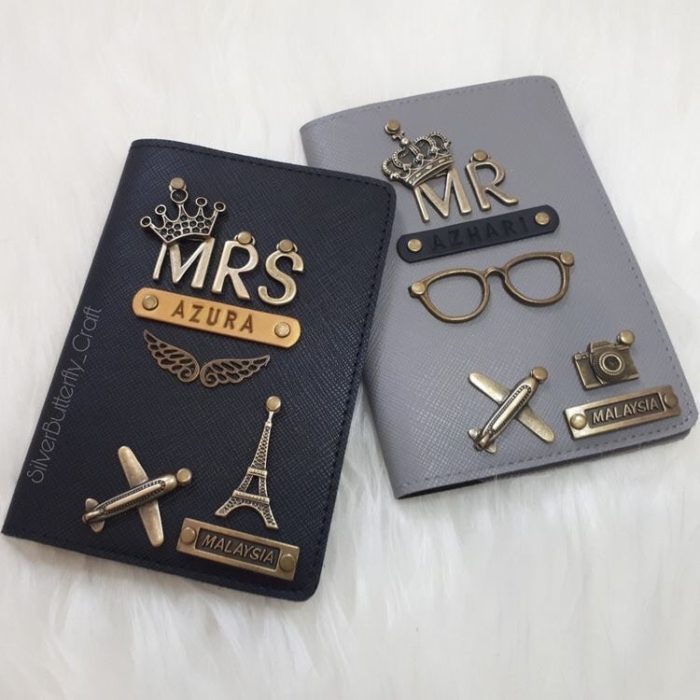 Make your newlyweds' travel dreams come true by gifting them two of these stylish, sustainably sourced passport wallets. Give them a head start on their next big journey by including an Airbnb gift card in one of your packages. Couple passports are the best wedding gifts for couples who have everything.
16. Custom Wine Label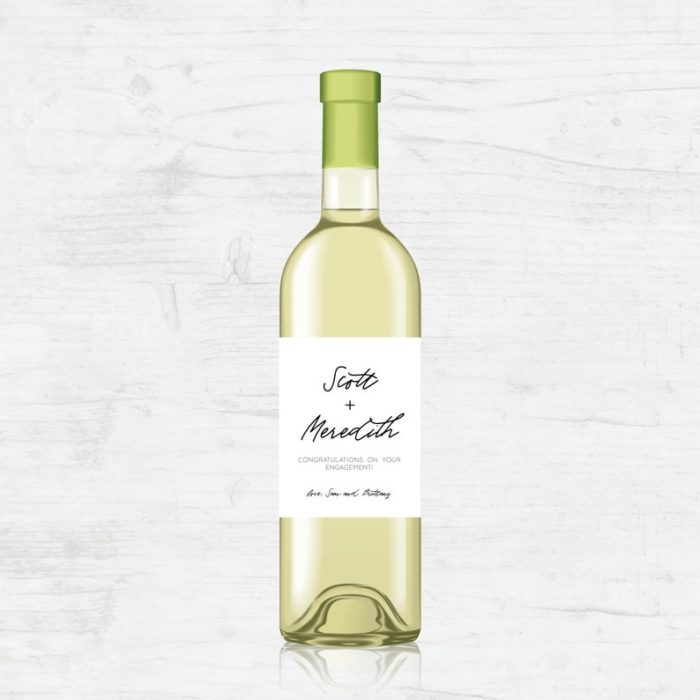 If you're looking for thoughtful gifts for couples who have everything, this tastefully personalized wine box will do the trick. Offer to save them a bottle of their favorite red wine for their first anniversary! Because memories are more valuable than material possessions.
It's a great gift idea for couples who share a passion for the same hobby or cuisine, so get them a cookbook or instruction manual with beautiful graphics. Having something tangible to give as a present, even if the real gift is the experience promised by the glossy pages, demonstrates that you've paid attention.
17.
Personalized Wedding Blanket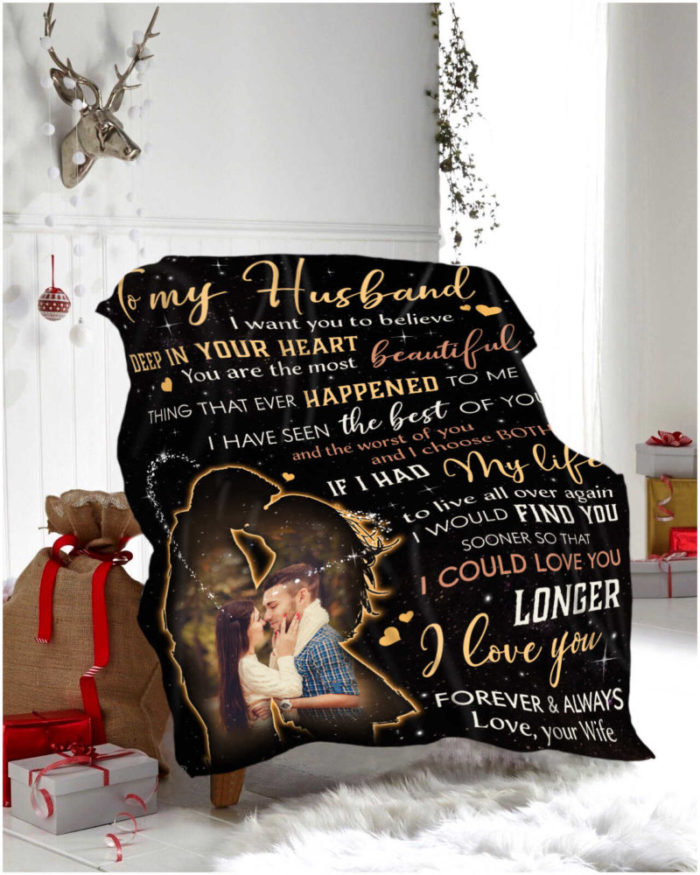 Your beloved would love to receive these sweet blankets as good wedding gift ideas for older couples. As a wedding guest, you can customize them with the names of the bride and groom, the date of the wedding, or the photo illustration of the happy couple in a trendy typeface.
10+ Great Classic Wedding Gifts For Couples
18. Sweet Candles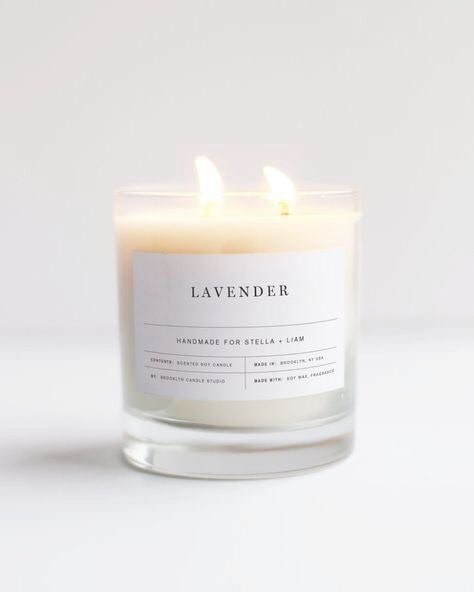 Newlywed couples would feel nostalgic for their wedding day if they light candles that create memories lasting forever. Infused with sea salt, jasmine, and wood, this soy wax candle promises a relaxing atmosphere. In addition, its basic design implies that it will effortlessly fit into any home's decor.
19. Coasters Set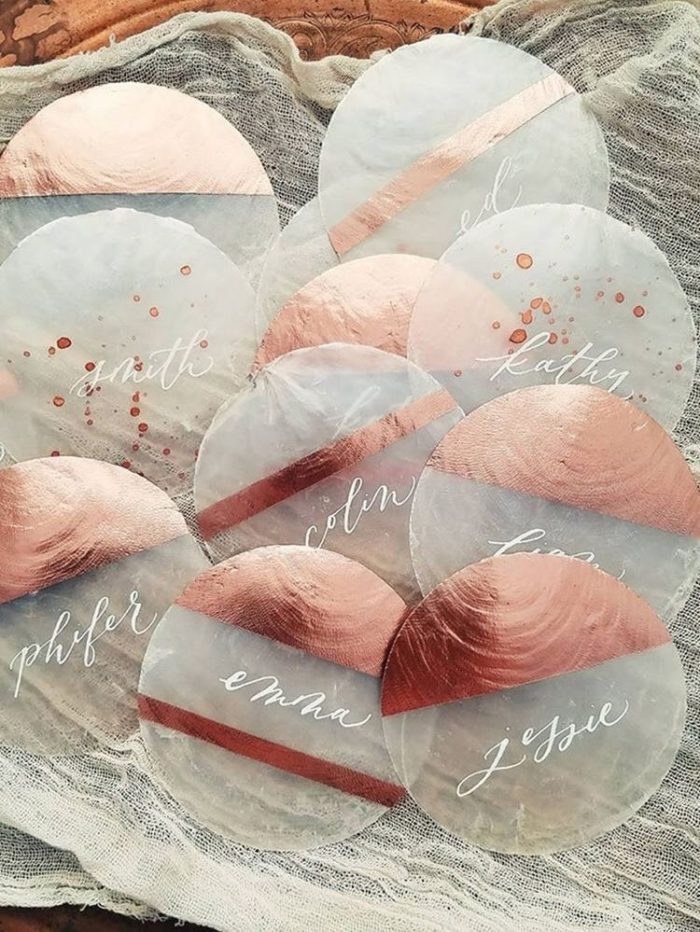 This tumbled marble coaster set exudes a southwestern bohemian flavor while maintaining a refined elegance. The red-orange stone is equally at home in a bold, vibrant decor theme as it is in a more subdued one. They will be amazed by these coasters as gifts for couples wedding from you.
20. Flutes of Champagne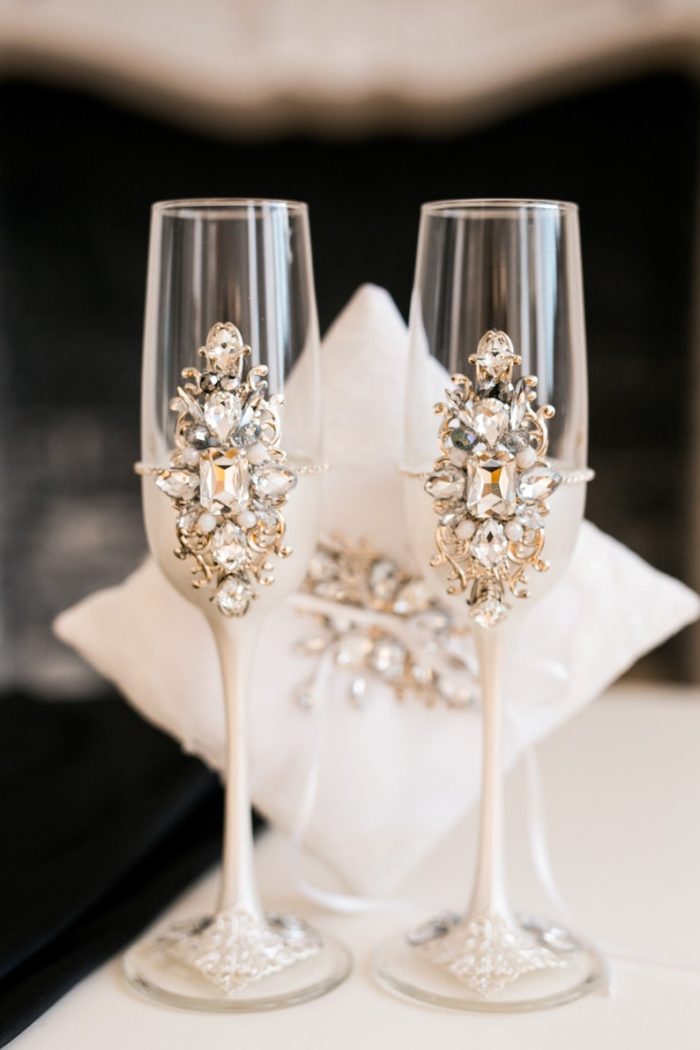 The traditional wedding gift ideas for couples have been given a romantic makeover with these adorable glass flutes. The couple's initials and wedding date are displayed on a rustic faux-wood backdrop in each of them.
This modern glassware set may let any newlyweds celebrate their nuptials in a stylish manner. Hand-blown glass and a custom monogram make these favors long-lasting keepsakes that can be brought out for every wedding anniversary.
21. Meal Plates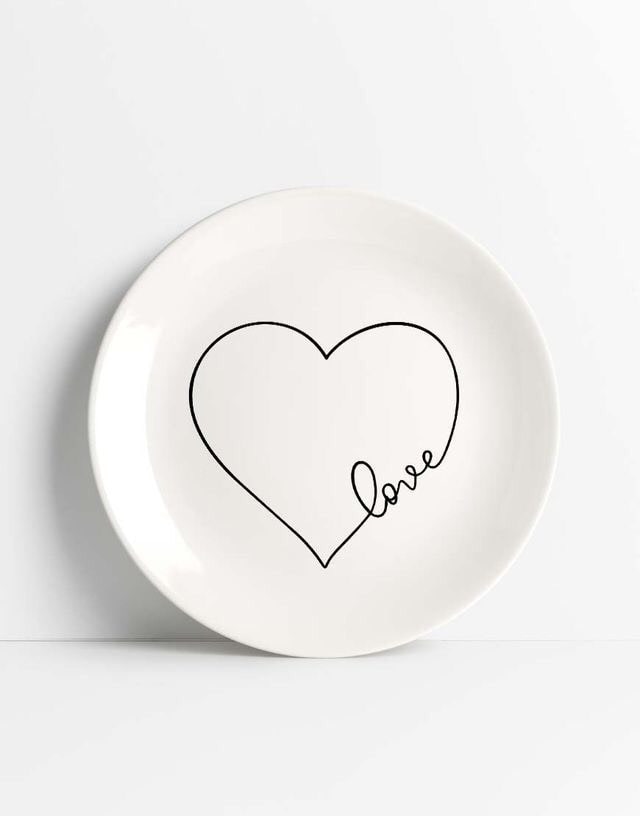 For all post-wedding meal parties, these wonderful cookware pieces as gifts for couples wedding are a must. Everything from soups and stews to one-pot pasta recipes, roasts and even bread baking may be done in these. A great gift for the home – and it's available in eight different colors.
22. Chess Set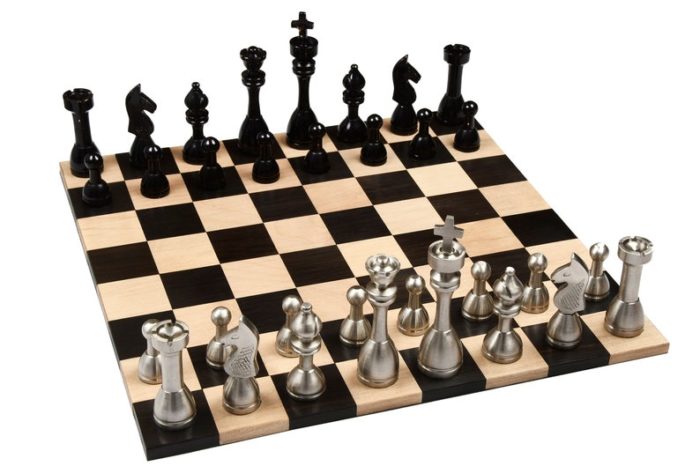 Creative design isn't only for show, though; it serves a practical purpose. Because of this, it is safe to move the board without fear that the pieces will fall off of it. What a conversation starter! Furthermore, These chess sets will be fantastic entertainment items as cool gift ideas for married couples.
23. Glass Shaker Cocktails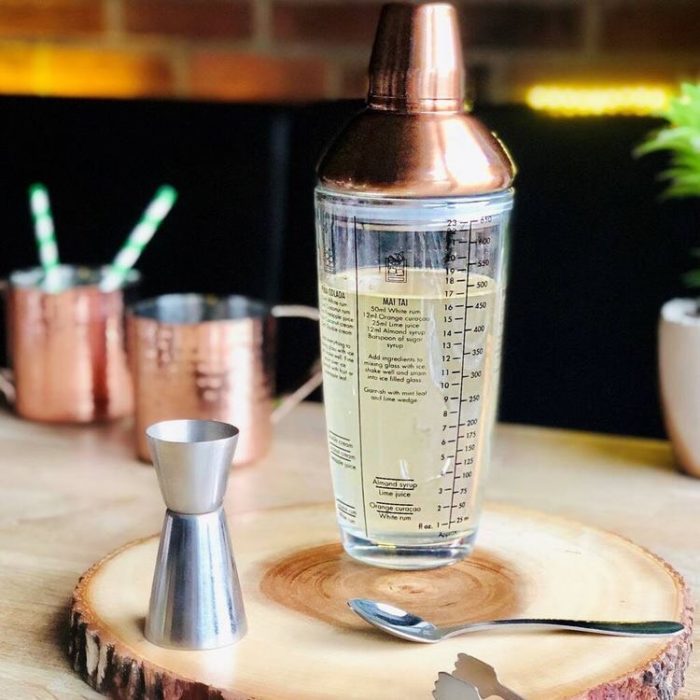 With cocktail shakers as the best wedding gifts for couples, they can remove the guesswork from making classic cocktails for the couple. The recipes are printed right on the glass, making it easy to make cocktails at home. To their ever-expanding collection of bar staples, they can now add this humorous piece.
24. Wireless Bluetooth Speaker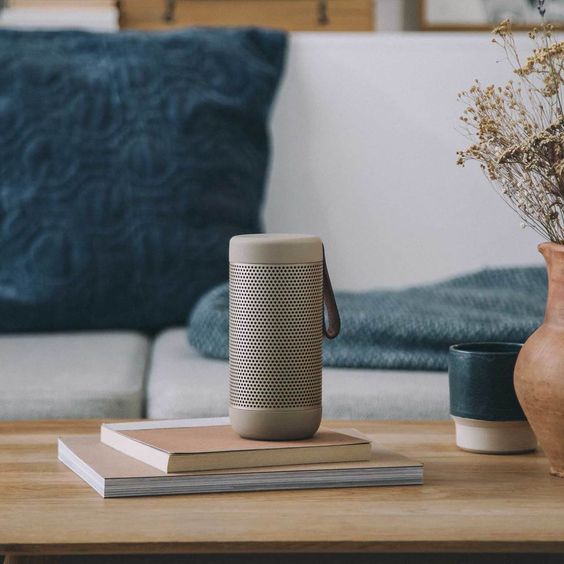 Portable speakers are useful for anyone who enjoys listening to music. This one is compatible with Bluetooth, so they may listen to your music wherever they are. For added peace of mind, it's also water-resistant. They'll be surprised by these amazing wedding presents for couples from you.
25. Personalized World Map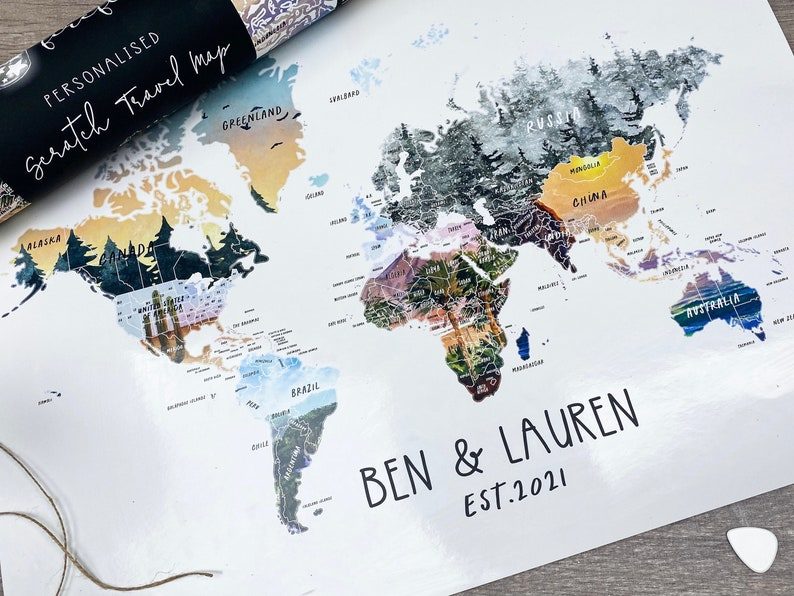 Give the newlyweds experiential gifts to keep track of their honeymoon destinations. One thing about this gift is that it's simple and fun to use, and it's sure to get people talking. When you personalize the quote and the color, you'll have wedding gifts for couples that truly stand out.
26. Essential Oils Diffuser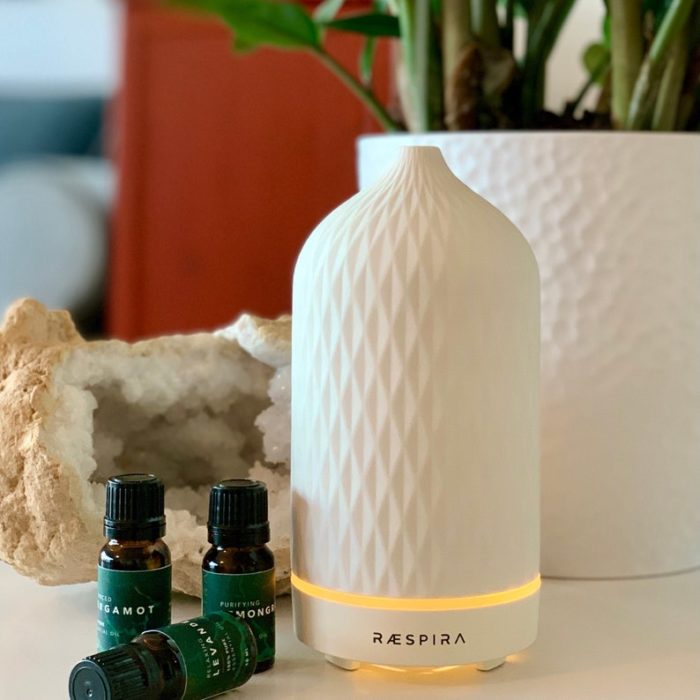 The newlyweds could use a break from all the wedding preparations. The newlyweds will appreciate your help in making their new home a sanctuary. Their home will smell like a five-star hotel thanks to this high-tech perfume diffuser. When it comes to a unique wedding gift, this is the one.
27. Wine Glass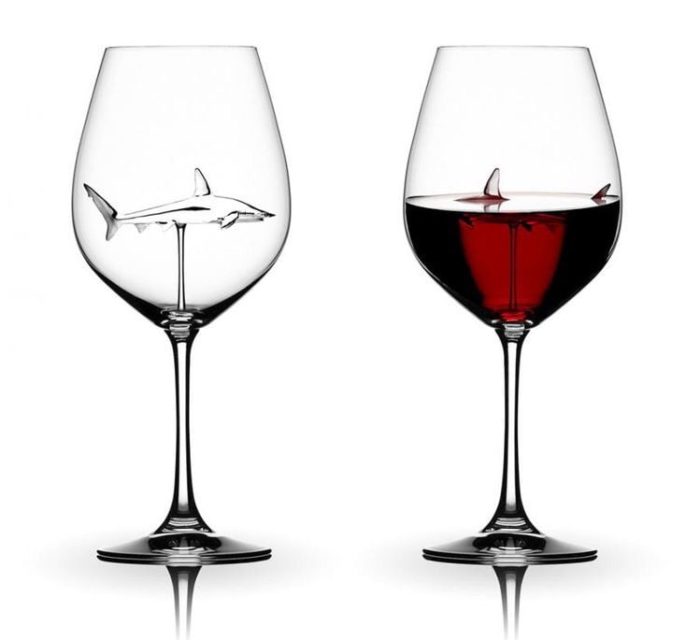 Having multiple wine glasses on hand is always a good idea as a wedding gift for most couples. This glassware set includes six red wine glasses and six white wine glasses. Their parents and closest friends will be entertained by this wedding gift.
28. Book Art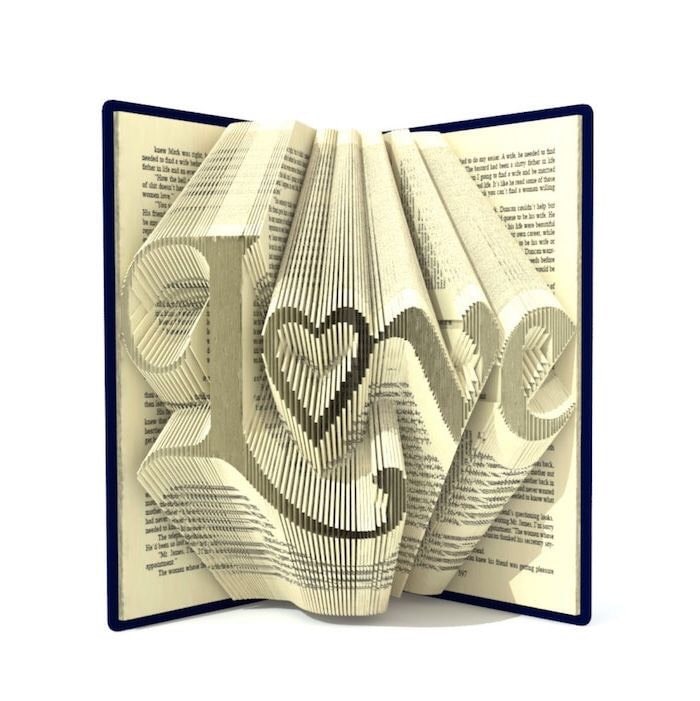 Book arts are truly unique wedding gifts for couples who have everything. They definitely don't have this, you can bet on that! The possibilities are endless, whether it's a particular date, their initials, or any other word. A centerpiece in their home and their hearts, no matter what you choose, is guaranteed to be a hit.
29. Rattan C

amping Chair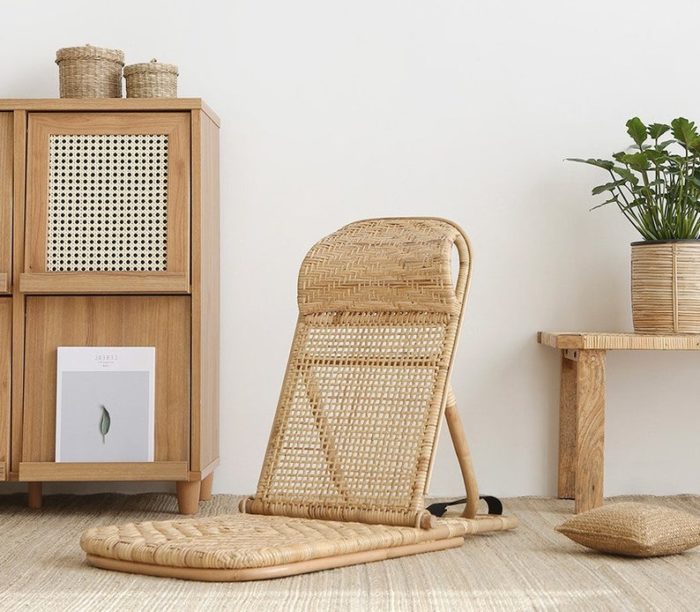 Order a set of them for your favorite couple so they may enjoy the great outdoors in comfort and elegance. The ingenious folding form allows them to be both stylish and portable. If you're a city person who has to use public transportation with a lot of gear when you go to the beach or the park, these are the best option as wedding presents for couples who have everything for you.
30. Champagne Set Box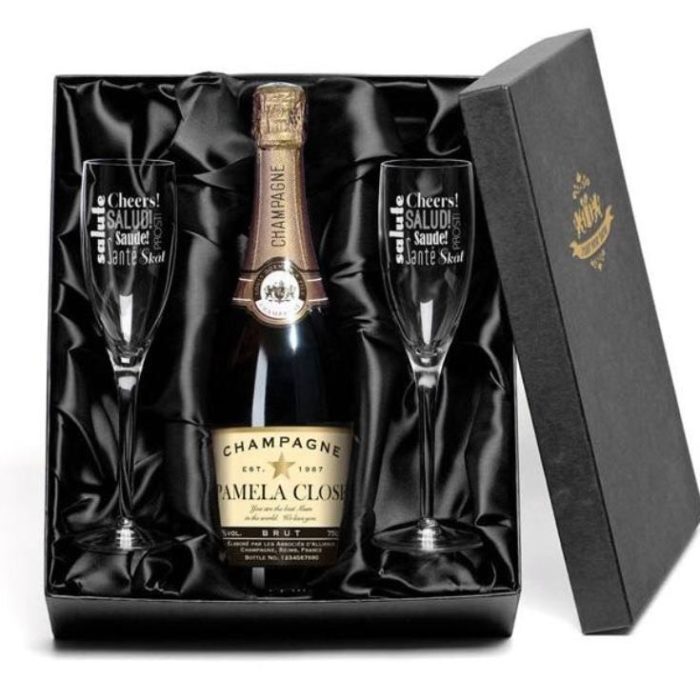 A full-size bottle of bubbly, along with two flutes and three boxes of gummy Champagne, is the perfect gift for a romantic occasion when you can't attend. The champagne sets are the best idea as wedding gifts for couples who have everything. 
31. Scratchable Travel Map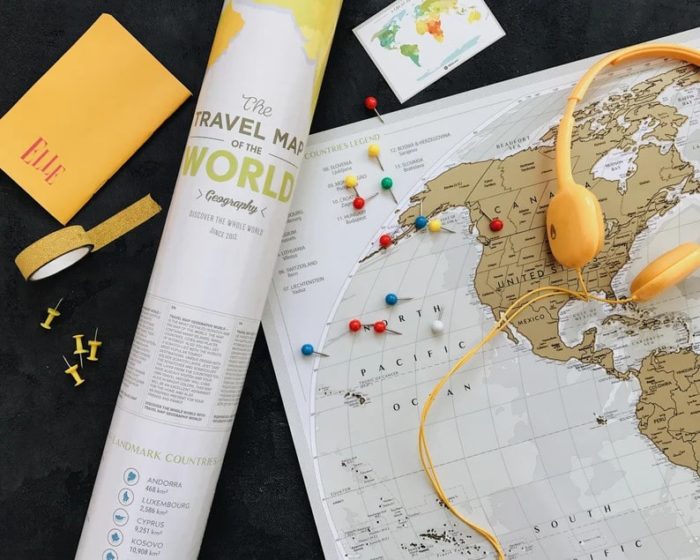 This scratchable trip map is the best way for the outdoorsy couple with wanderlust to keep track of where they've visited. For every vacation, kids get to peel back the foil layer to reveal a stunning map. Pushpins will let them keep track of where they've been. If they spend all of their time on the road, they'll have a stunning wall hanging in a matter of years or months.
32. Smart Garden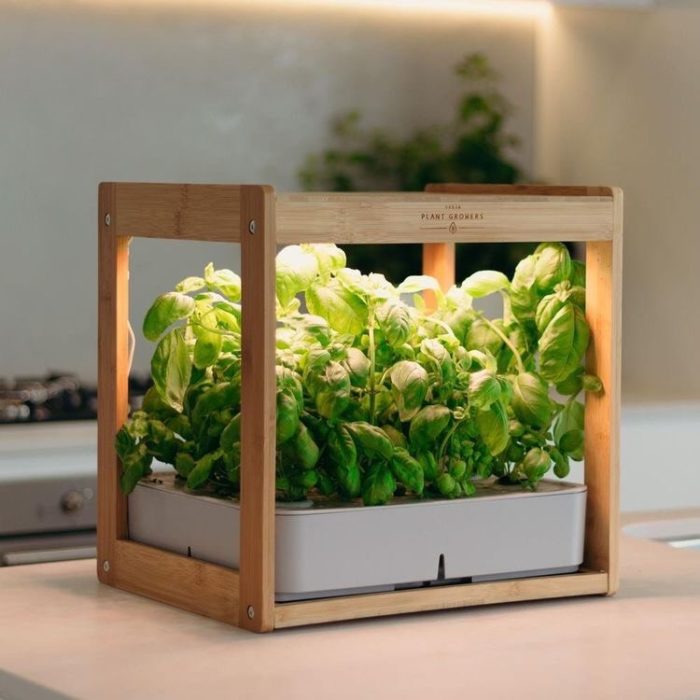 You can never use all the herbs at the grocery store if you're cooking for just one person. A couple may grow their own food without the need for a traditional garden or any outdoor area. Every stage of the process is automated, from watering and feeding plants to providing them with the correct quantity of light. Besides herbs, it may produce fruits, vegetables, and flowers. In other words, this wedding gift will allow a happy couple to have memorable moments.
>>> Read more: 32 Greatest Lesbian Wedding Gifts To Celebrate Their Big Day
10+ Romantic Wedding Gifts For Couples
33. Date Nights Boxes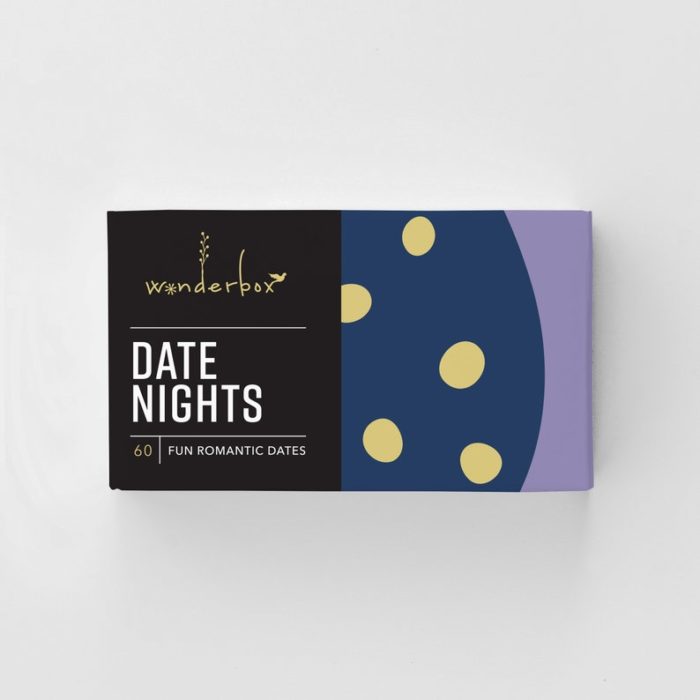 How about aiding a happy couple who already has everything they need to build memories? The 60 activities included in this package are meant to be done with a loved one. These date ideas don't cost much money and can be done at home, so they're great weddings for couples to spend time together without breaking the bank.
34. Personalized Cutting Board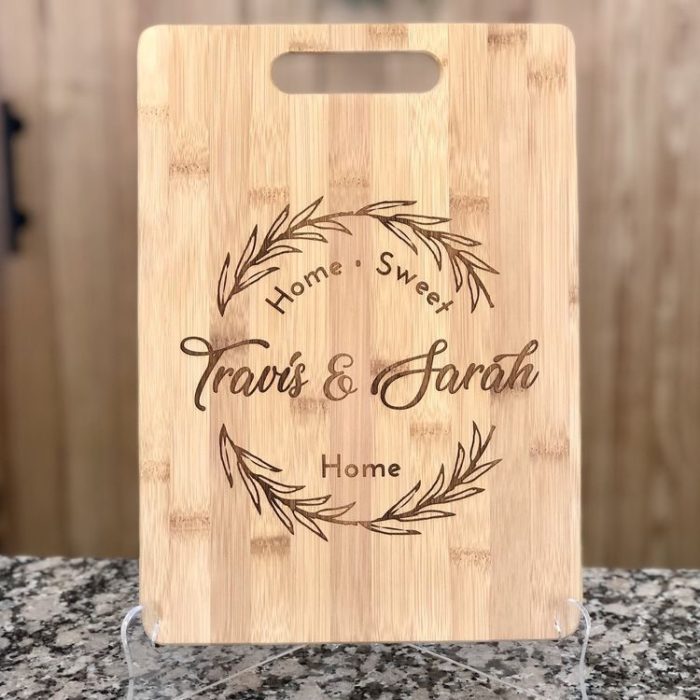 Cutting boards are classic wedding gifts for couples, but you can make yours stand out from the crowd by engraving a special message on it for the happy couple! If you're looking for a cutting board that's both functional and beautiful at the same time, go no further than this wonderful hardwood cutting board!
35. Wedding Quotes in a Wooden Box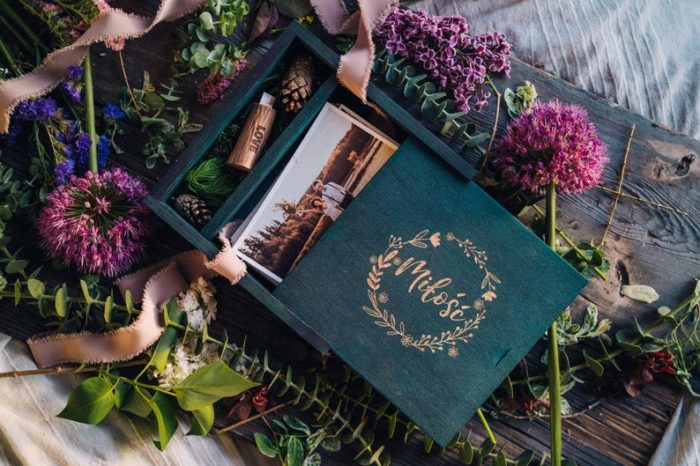 A gorgeous keepsake jar for keeping wedding memorabilia is a timeless wedding gift that they probably didn't think to register for. A personalized name is stamped onto this wooden box. It's always a good reason to keep your beloved's wedding photos and other mementos.
36. The Bathroom Caddy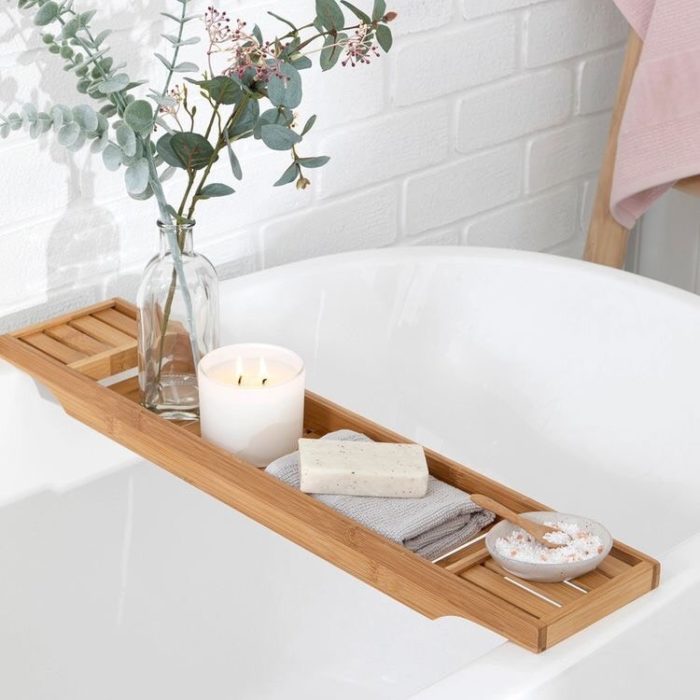 Towels, soap dispensers, and even a digital scale were on their list. But they don't realize how much they need this strong pine bathroom caddy. Every time you take a bath, you use it to set up books, toiletries, candles, and wine glasses. It is really a suitable gift for the young couple.
37. Bluetooth Turntable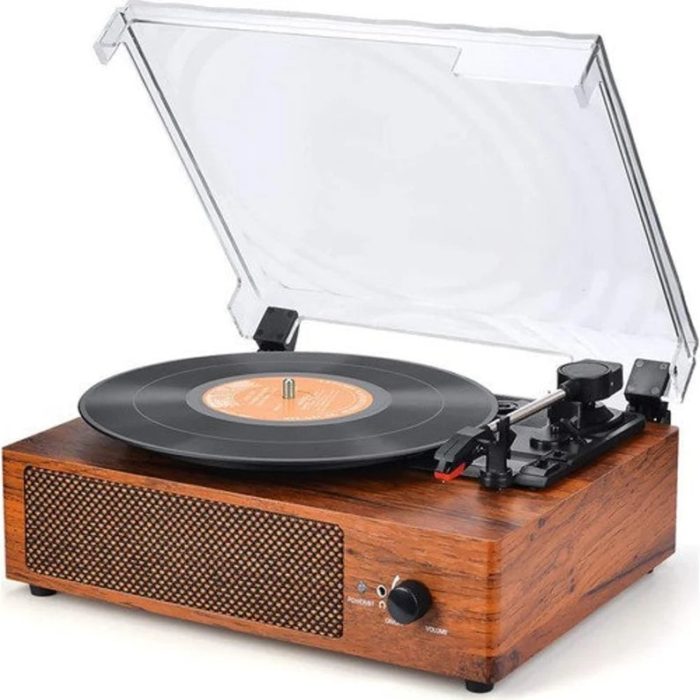 What is the one thing that both spouses always need for a romantic atmosphere? A classic-style turntable, of course! Eco-friendly turntables are ideal for those who enjoy listening to music. Wireless listening is possible thanks to Bluetooth, which is incorporated into the streamlined design. These wedding gifts for couples are not only practical, but it also shows that you are genuinely interested in their hobbies.
38. Subscription Boxes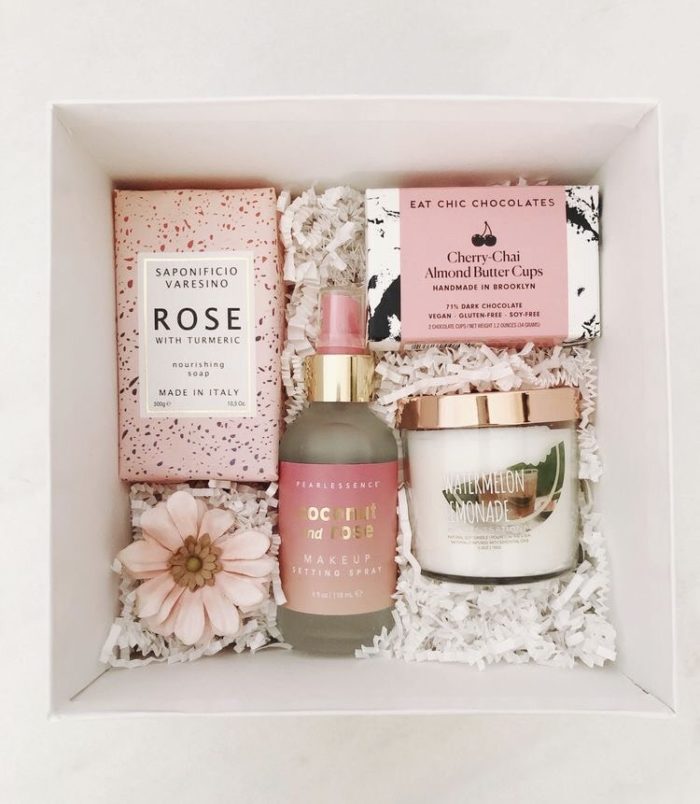 To give the wedding gift to an older couple that will keep on giving but you're not sure what to purchase, a subscription box is an answer! Some of the finest date night presents for newlyweds are themed subscription boxes like this one or particular ones like wine. As a thank-you gift, the couple receives a surprise box of goodies each month that they can use to plan their next date night.
39. Wedding Day Countdown Calendar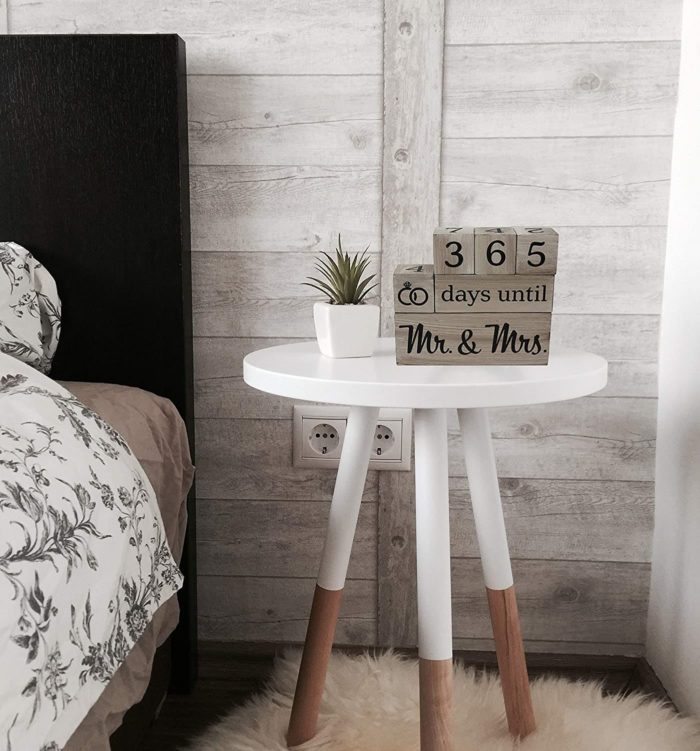 When it comes to wedding anniversaries, most couples tend to forget about them. Most often, this is due to the fact that they are overworked or that they have a recurring deadline to meet. Now, there's no excuse for forgetting about that significant anniversary or skipping the opportunity to commemorate it. Why? As a result, you'll be able to surprise your spouse with this wedding countdown calendar block.
40. Airbnb Gift Card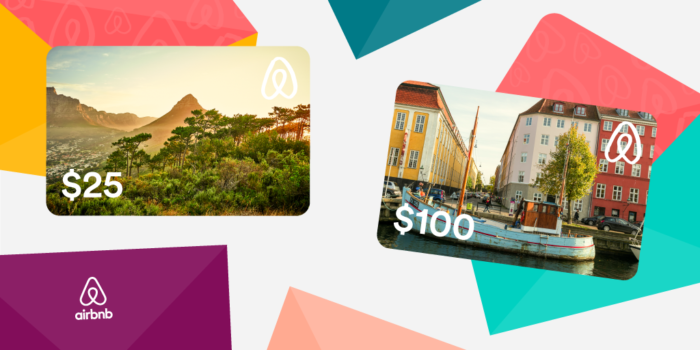 Gift cards, as we have stated, are excellent last-minute wedding gift ideas for couples. With an Airbnb gift card, you may help the couple plan their next romantic vacation. They'll be able to check another place off their travel wish list because of you.
41. Love Keepsake Box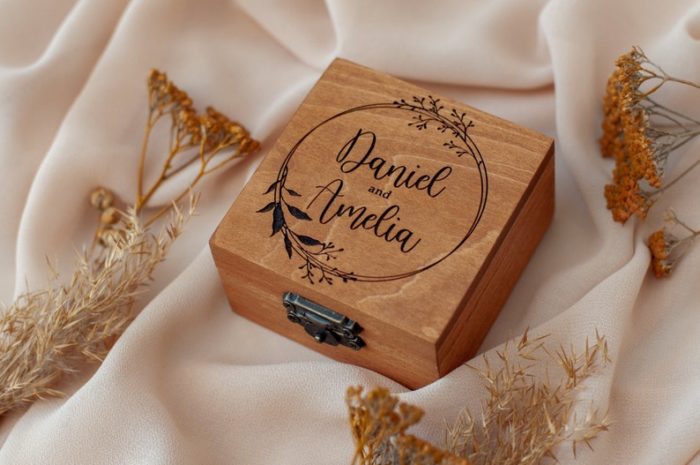 Your loved ones can preserve their wedding rings and other jewels in a memento box as a reminder of their special day. The lid surface of the box can be engraved with the name of your beloved couple.
42. Spa Kit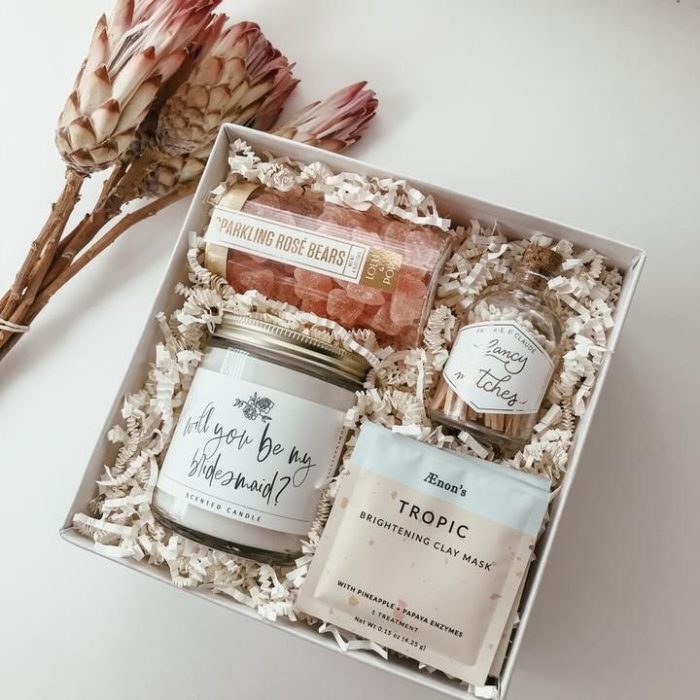 For a romantic night in, how about a movie night at home? The newlyweds will adore this gift set, which includes everything they need to make their next lazy Sunday even better. The crowd-pleasing smell of lavender vanilla will let them unplug and relax.
43. Scrapbook of Adventure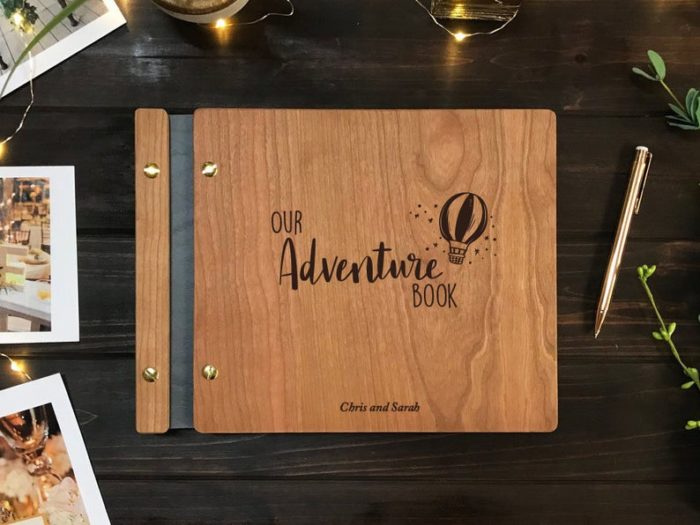 As wedding gifts for couples, what could be better than books that preserve all of the sweet memories of love? A flat-lay softcover album makes it simple to stick photos and write inscriptions. When your beloved's newlyweds, this album will serve as a keepsake of all of their adventures together.
44. Mini Projector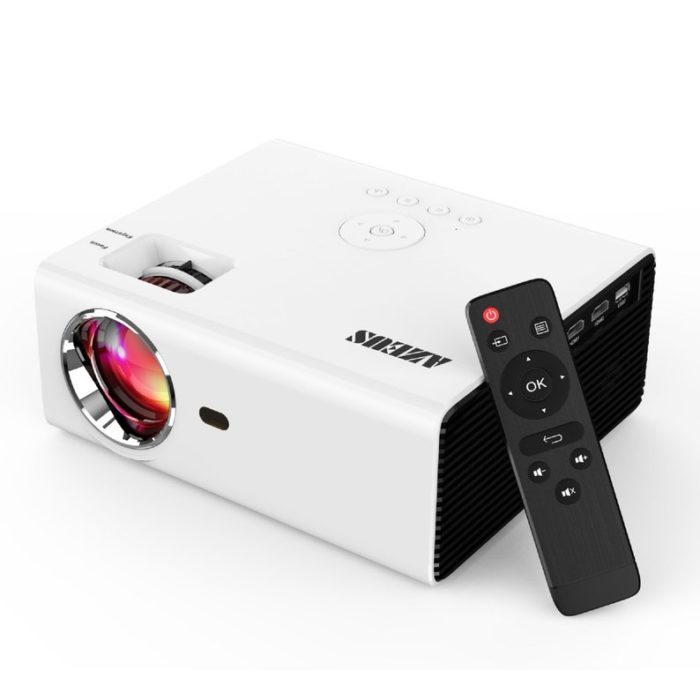 If you're going in on a group gift with a few people, this is a fantastic wedding gift idea to go for! Relax in their living room with a bottle of wine and some snacks, or put up an outside movie theater with friends during the summer. With a projector, most couples may get the flat-screen experience without the price tag of a new TV.
45. Planting Pots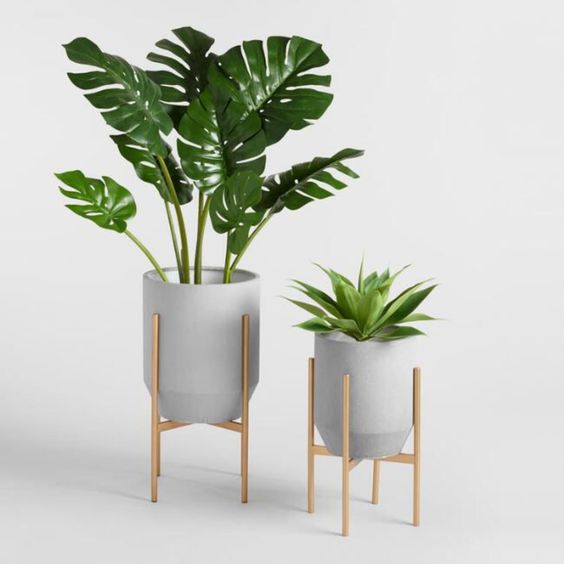 As wedding gifts for couples, you may convey your best wishes to the newlyweds in these rustic wooden pots. It's a perfect wedding gift for couples who don't have a lot of outdoor space because it's designed for home decor. To bring a little nature (or just fresh herbs) into their home, they can place it in the kitchen or on a windowsill in their bedroom.
46. Love Lamp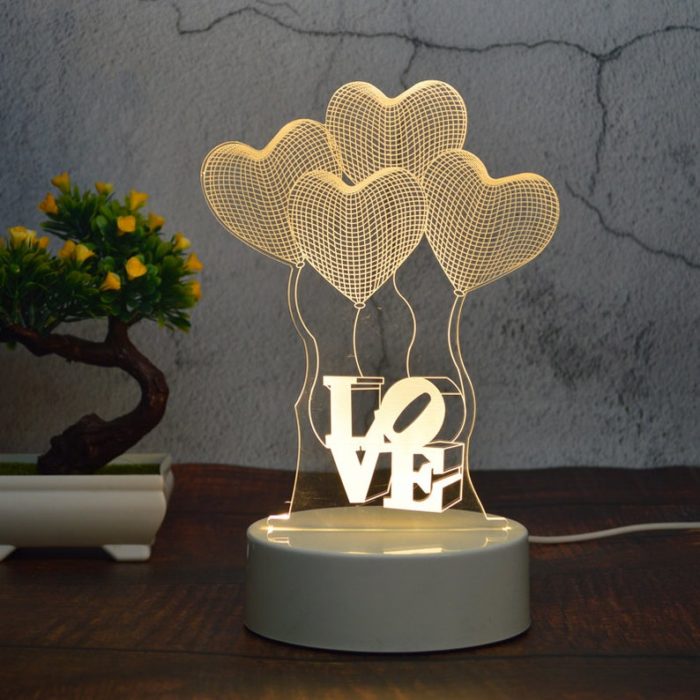 Consider giving the newlyweds these stunning LED bulb lamps as wedding gifts for couples to brighten their homes on a romantic date night. We love the 'Love' version since it says so many different things: happy, home, laugh, and even beer and gin (!). But you can have it say a lot of other things, as well.
47. Engraved Decanters Set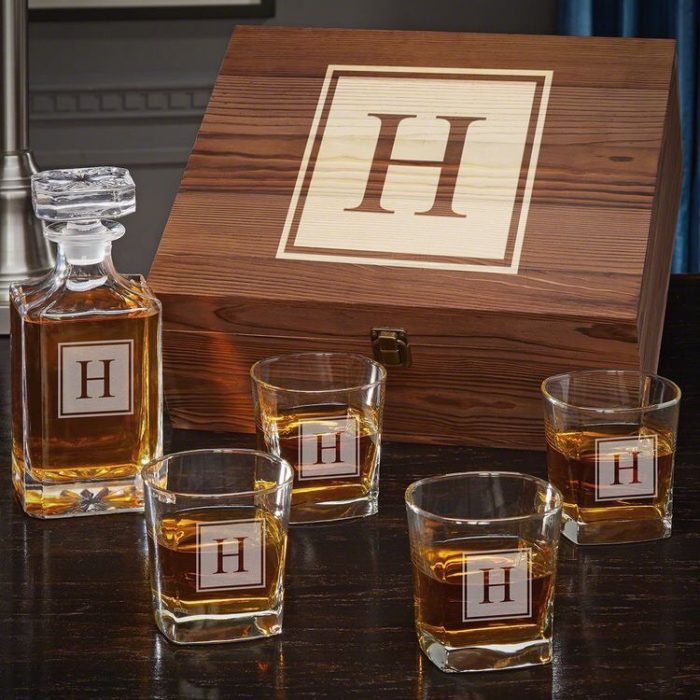 As perfect gifts for couples, nothing beats a decanter set! For a romantic post-dinner drink, this beautiful three-piece monogrammed decanter set is ideal. Their guests will fall in love with the gorgeous engraving of their combined initials on the entire set when they see it in their house.
>>> Read more: Best 33+ Thoughtful Wedding Gifts for Second Marriage 2023
10+ Useful Wedding Gifts For Couples
48.  Woven Picnic Baskets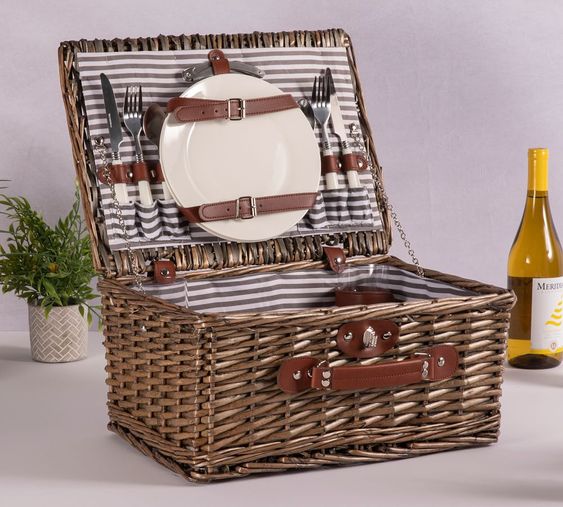 For a picnic at the park, this preppy picnic basket will come in handy. Navy and white striped canvas inside, paired with braided willow and faux leather handles create a nautical vibe. There's everything they need for a four-person picnic, including plates, wine glasses, silverware, and even a corkscrew for a glass of fine red wine. With this wedding gift, nothing better than a romantic relaxing session on the windswept and sunny green grass.
49. Appetizers Platter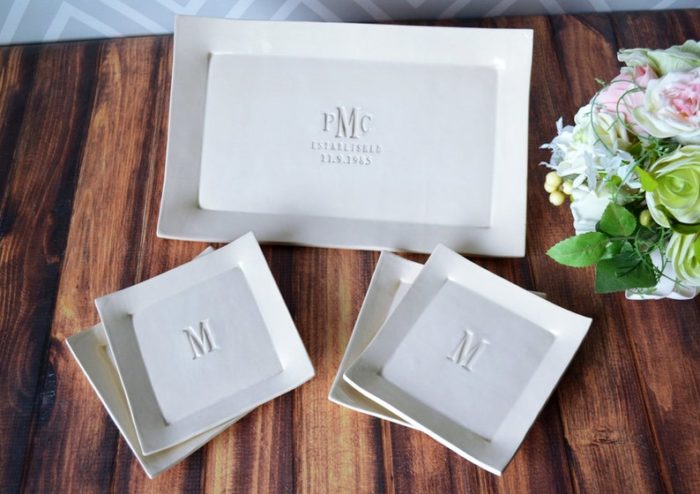 This plate is ideal for couples serving any type of appetizer, especially as wedding gifts for couples. With an engraved monogram, you can even personalize it with the recipient's first or last name.
50. Bar Cart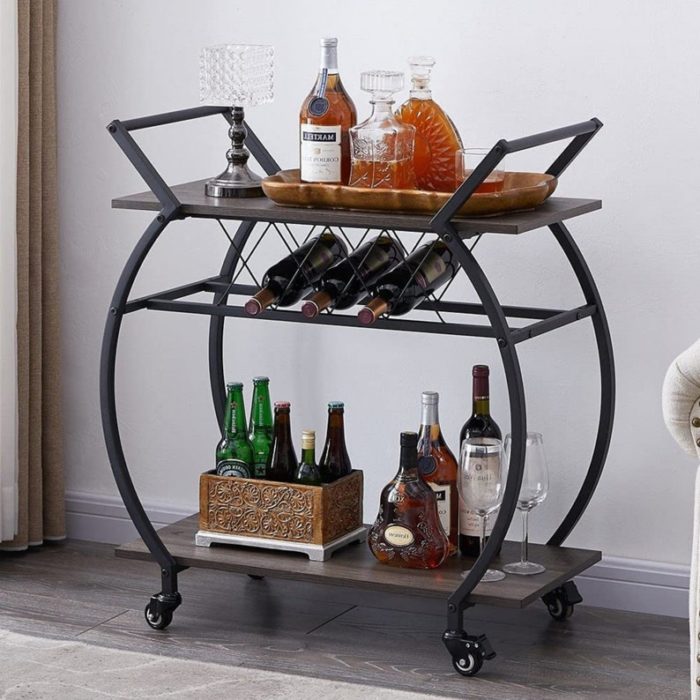 This is another great group gift to go in on with friends. The newlyweds' bar cart will be complete with this sleek and crisp bar set that shimmers in brilliant brass. With this wedding gift set, you get a stainless steel decanter for whiskey, a set of wine goblets for the champagne bottle, an ice bucket, and a tray for the latter.
51. Marble wine rack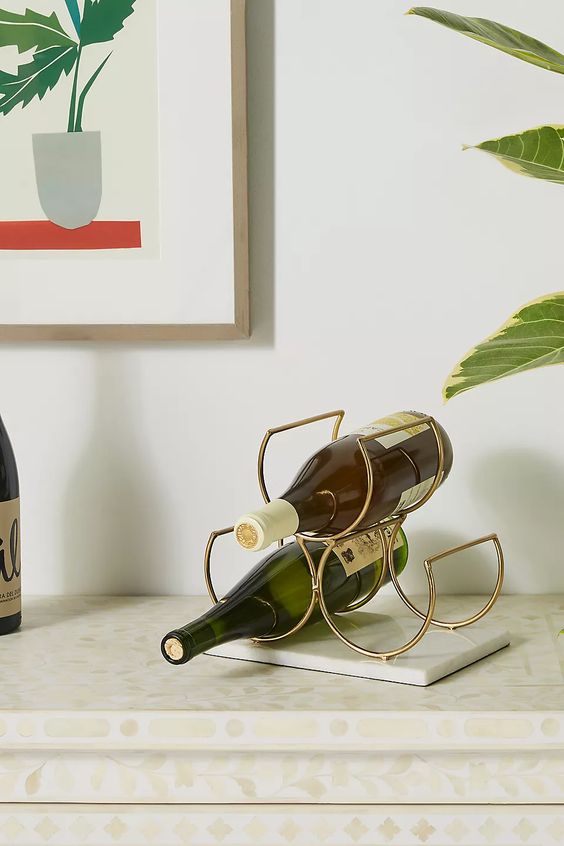 Beautiful wine racks are wonderful gifts for couples to use to store all of the bottles of wine they've been given. A white marble base carries a six-bottle stainless steel rack that may be purchased in silver or gold.
52. Iron Induction Cooker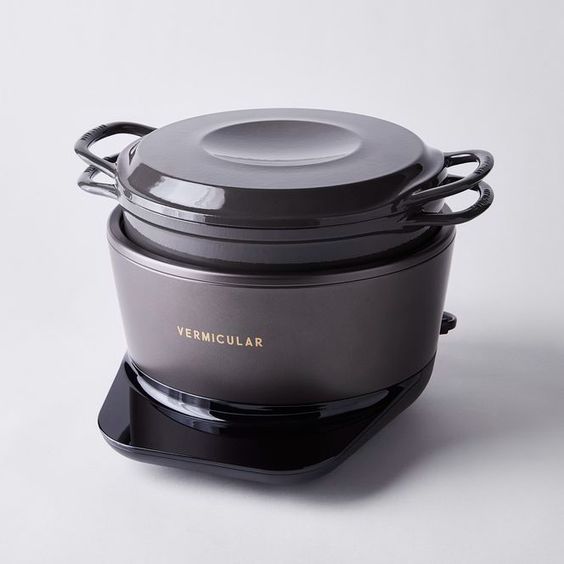 Apart from popular kitchen appliances, such as an air fryer, stand mixer, and coffee maker, we would like to introduce to you this cast iron induction cooker with which you can sear, saute, stew, roast, and bake. The best part is that the cast-iron pot and cover help food keep moisture and taste while cooking thanks to the induction base's ability to regulate temperature and distribute heat evenly. What are you waiting for? Let's choose these as wedding gifts for couples.
53. Knives Set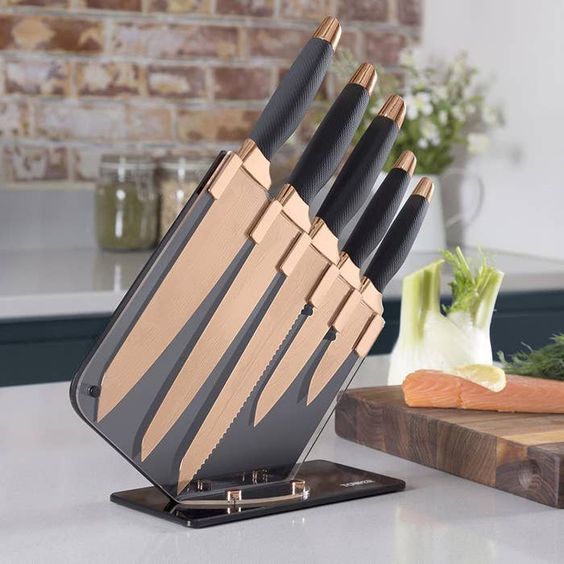 When it comes to chopping up vegetables like tomatoes and onions, this stainless steel knife set is as sharp as it gets! Its black handle is simple to hold and the included sharpener keeps the blades in peak condition. A useful wedding gift like this knife will have everything for every romantic dinner on a date night.
>>> Read more: 30 Best Wedding Gift Ideas For Bride And Groom In 2023
54. Grilling Accessories Set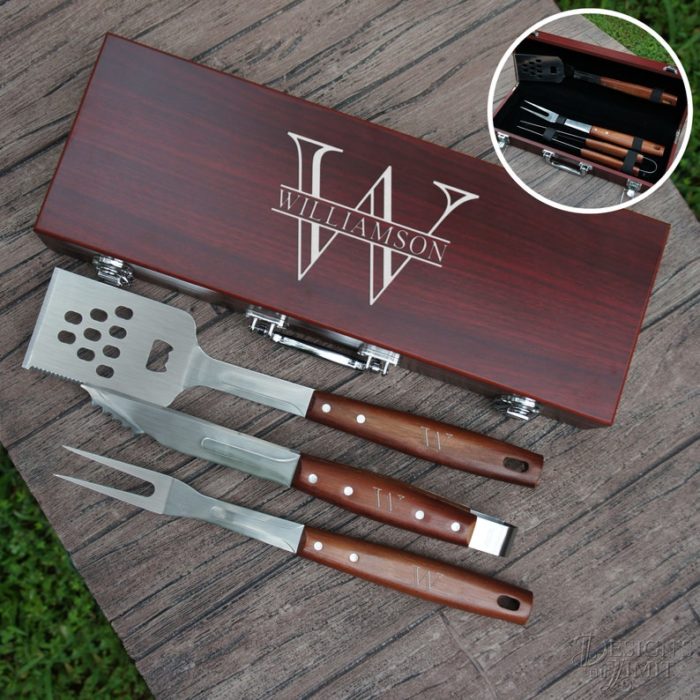 The pair may already have a barbecue because outdoor dining is becoming increasingly popular. Even so, are they equipped to genuinely get the most out of it? This package has everything a griller needs, from corn holders to a digital temperature fork, without their even realizing it.
55. Spice Jars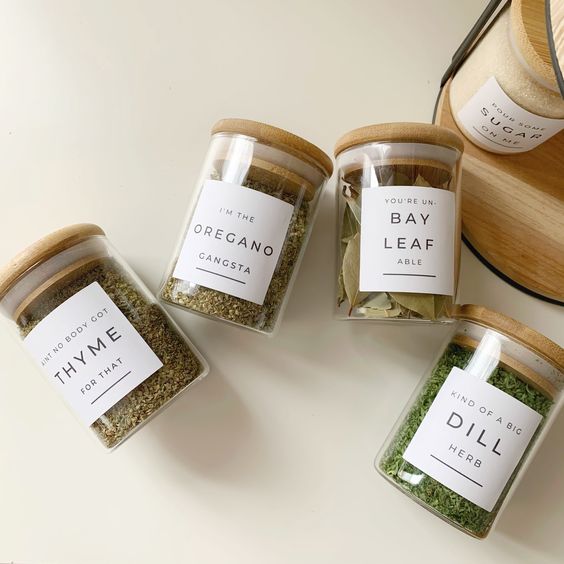 Why aren't more people signing up for spices, which are essential in the kitchen? You'll be doing more than simply giving the newlyweds a perfect gift when you purchase a starting package from The Spice House. As wedding gifts for couples, you'll be providing them with a solid option for the future.
56. Two-Person Camping Tents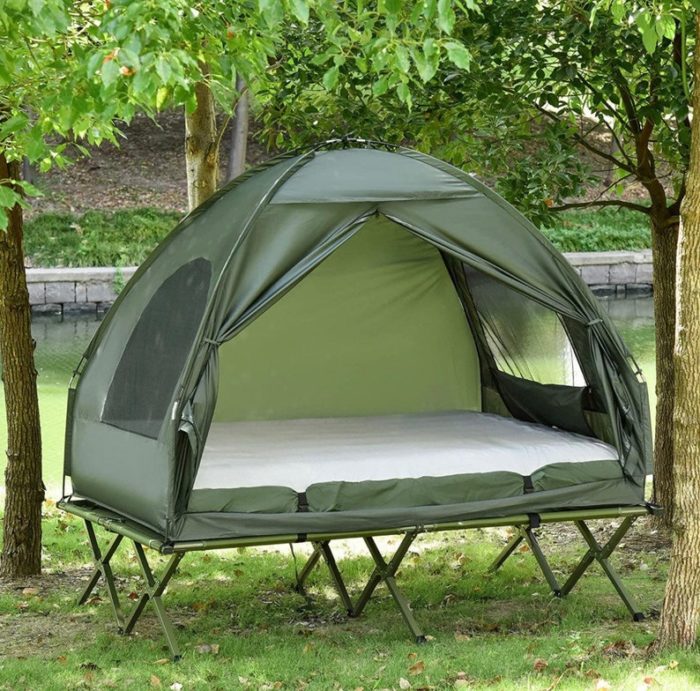 Are you looking for ideas for a nature lover as a cool wedding gift for outdoorsy couples? This is a one-of-a-kind wedding gift, so welcome. There is enough capacity for two people in this tent to keep them warm and dry. What else is there to say? It's simple to put together and built from recycled materials.
57. Dishcloths Set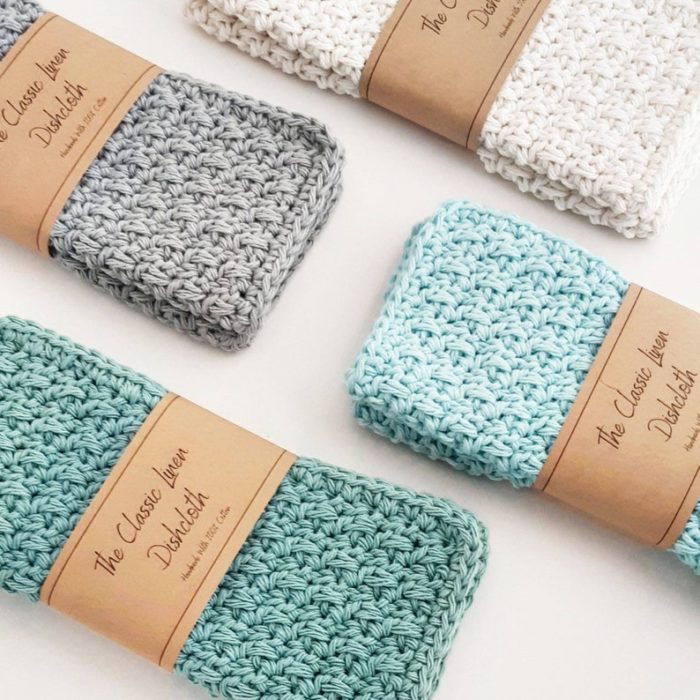 Are these thoughtful gifts for couples incredibly useful? The answer is yes. Having a few quality, absorbent, machine-washable dishcloths will not be a problem for anyone. Waffle-fabric dishcloths come in a variety of fun colors and patterns. We promise that they will be put to good use.
58. Picnic Basket Set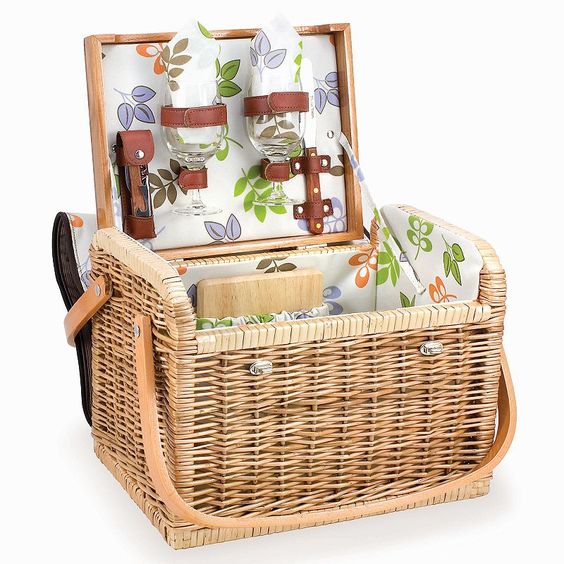 A picnic basket for two is a classic yet always appreciated present. The newlyweds can enjoy romantic walks and treks, as well as picnics in the beautiful outdoors, with their new spouses. 
This picnic basket is ideal for wedding gifts for couples who have everything, but still want to go on romantic outings together in nature. Taking the picnic basket along with them on a day excursion to a nearby park or lake is a great idea, as is a road trip to the mountains or the beach.
59. Hanging Plant Pots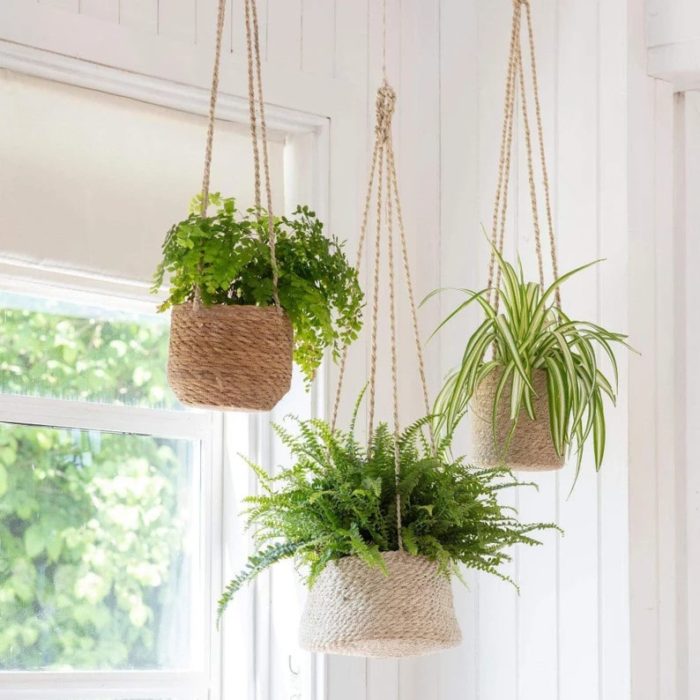 Fresh plants are a lovely way to symbolize a new life together, as well as a great balance to any interior design theme. Your couple of honor will be able to cultivate a houseplant with the help of these handcrafted planters. Choose them as special wedding gifts for the couples who have everything.
60. Woven Hammock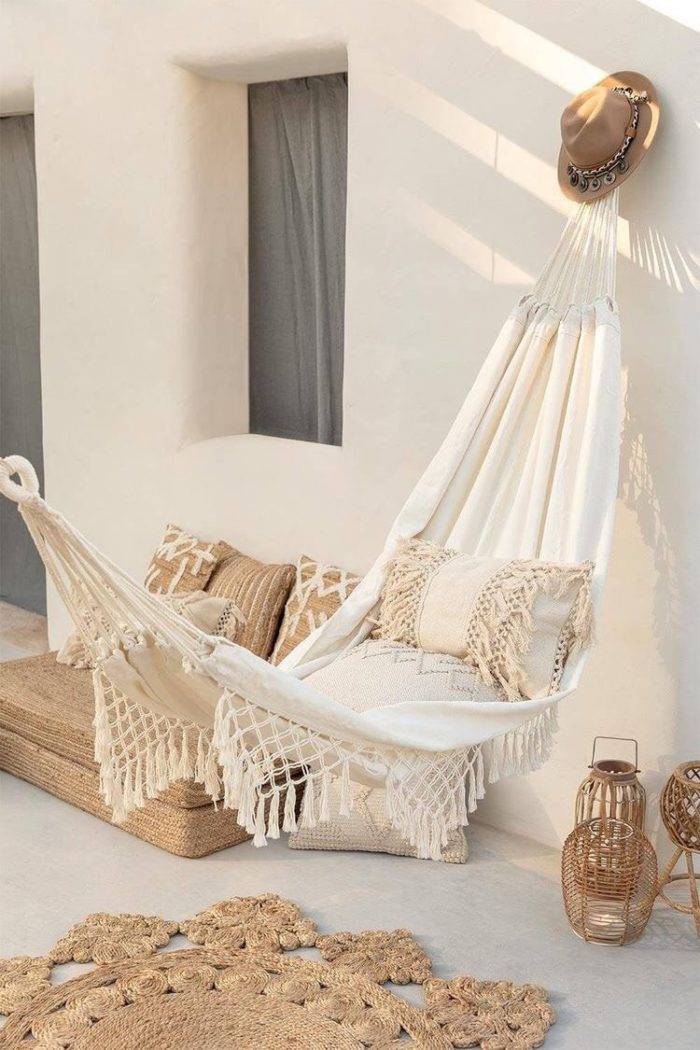 Consider the outside if you think they have everything they need for their house already. From their suburban backyard to their big-city balcony, this eye-catching and eco-conscious woven hammock will urge them to calm down and just hang out together. What a unique and thoughtful gift for a couple to exchange on their wedding day.
61. Alcoholic Cocktails Kit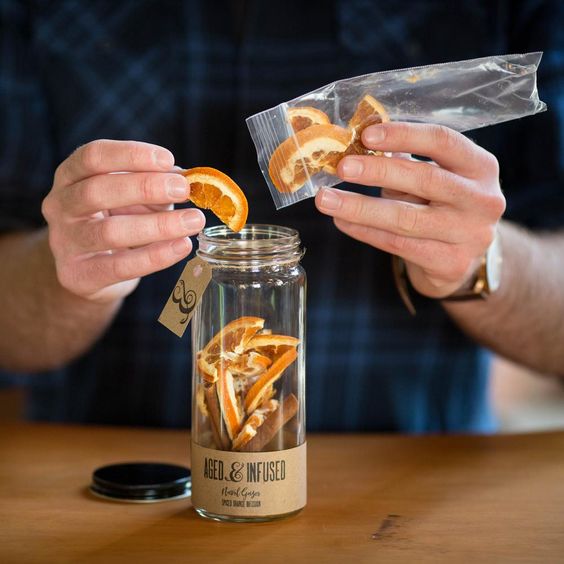 Moscow mule cups and a rose gold cocktail shaker should be on their list. Your job is to help them discover a completely new method of mixing drinks! As wedding gifts for couples who have everything, interactive kits are a terrific way to spend time together and make unique cocktails at home.
>>> Read more: 30 Perfect Wedding Gifts For Couples India To Make Them Overjoyed
Luxury Wedding Gifts For Couples
62. The Bathroom Towels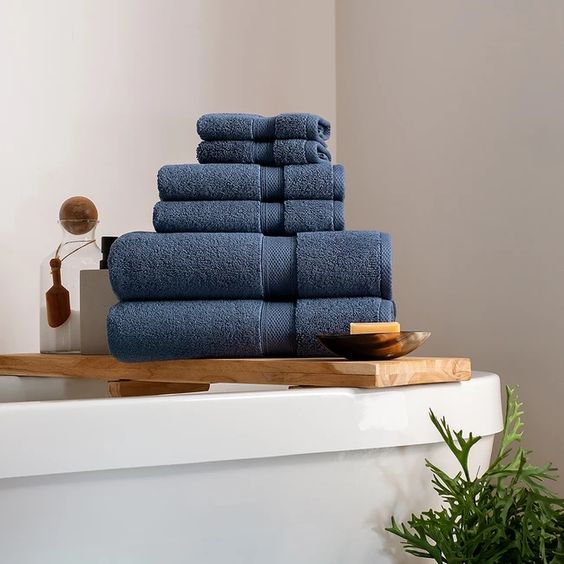 Using Coyuchi's bath towels promises a luxurious spa experience at home. Additionally, they're composed of 100 percent organic cotton, making them incredibly soft, warm, and absorbent. These are fabulous wedding gifts for couples you can be proud of giving.
63. Suitcase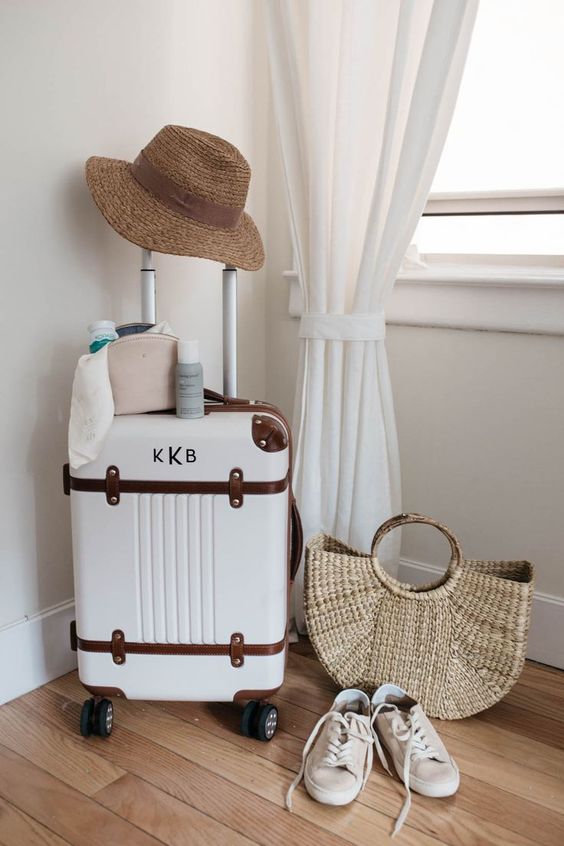 Consider this high-end luggage line's latest model: a brand-new suitcase. This checked bag meets all of the following criteria: It's roomy, robust, and easy to use. The classic look is elevated even further with leather details.
64.  Crystal Couple Drinkware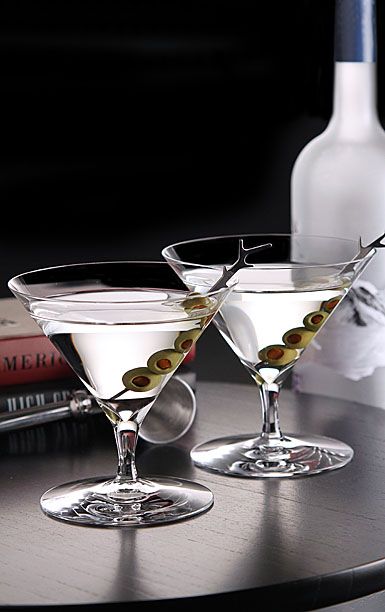 This glistening glassware set exudes a supreme class. They'll feel like millionaires every time they take a sip from these stylish coupes. Every wedding anniversary may be a special day for them to bring themselves out.
65. Cookware Set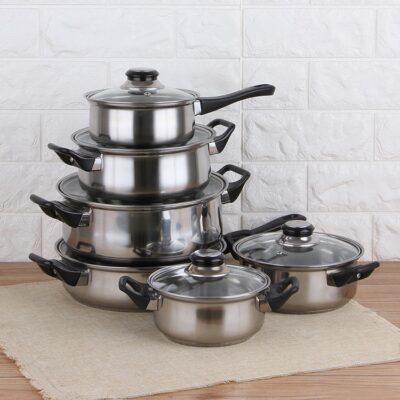 No one ever told me that a set of pots and pans could be so stunning. You and your pals may all chip in on this fantastic gift. The newlyweds will welcome you around for a home-cooked lunch as soon as possible.
FAQs about Wedding Gifts For Couples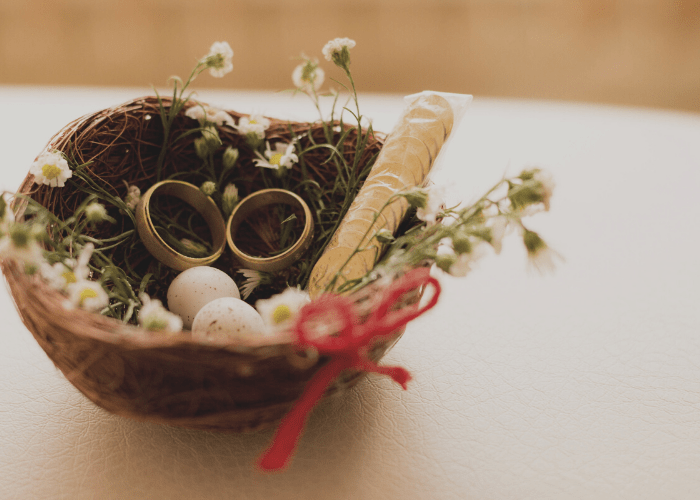 What are some popular wedding gifts?
The instant pot
KitchenAid mixer
Nespresso coffee maker
One-pot wonder
Kitchenware set
Nonstick pots and pans
How much should I give as a wedding gift?
If you're not sure how much to spend on the happy couple, the standard wedding present is roughly $100. However, you can go more or lower depending on your relationship with them. Spending upwards of $150 per visitor (or $200 from a couple) is appropriate if you are close to the couple or are connected to them.
What wedding gift do you give someone that has everything?
Grab-and-Go Carryall
Anniversary Time Capsule
Upgrade to their Picnic Blanket
First Anniversary Surprise
Everyday Upgrade
How do you surprise a couple at a wedding?
Create a wedding newspaper and publish it to the masses
Make a video montage out of your favorite moments
Ask their favorite famous person to send them a message
Make up a dance routine for a spontaneous performance
In case you would love to explore more related favorite gifts, Oh Canvas's blog is still a terrific source where you can find inspirational ideas. We have a wide range of anniversary gift articles that support the best of your research. Read them and get inspired:
Give the wedding gift with all your sincere attitude and you'll see a happy tear on your beloved's face. For more heartfelt and enduring wedding gifts for couples, visit the Oh Canvas gift category for plenty of beautiful pieces for your loved ones. We have custom prints that allow you to personalize them with your names, dates, favorite photos, and more.