Do you have the urge to begin a craft project? You may learn how to print on canvas from this Oh Canvas's post. The outcome will surprise you because the canvas is a flexible surface to print on. Scroll down to use our free tools to create gorgeous, colorful artwork from scratch easily.
All You Need To Know About Canvas Art
You must first have a picture before proceeding to our guide on how to have a photo printed on canvas. Here are some suggestions for canvases:
Canvas Painting Motifs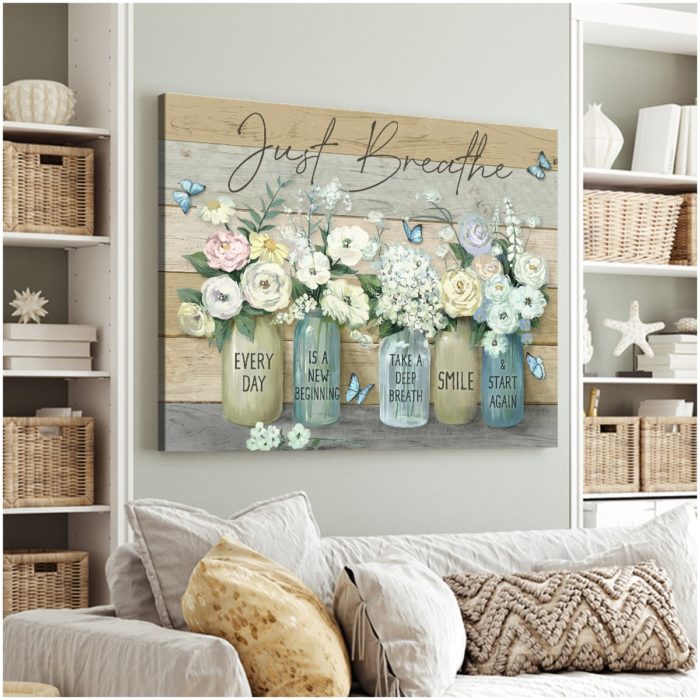 You can look for and purchase the prints you like online. Depending on the surroundings in which you intend to hang or display your canvas, the themes may change. For instance, if you want to renovate your office, choose images of nature or motivational slogans. The best bet is a minimalist look.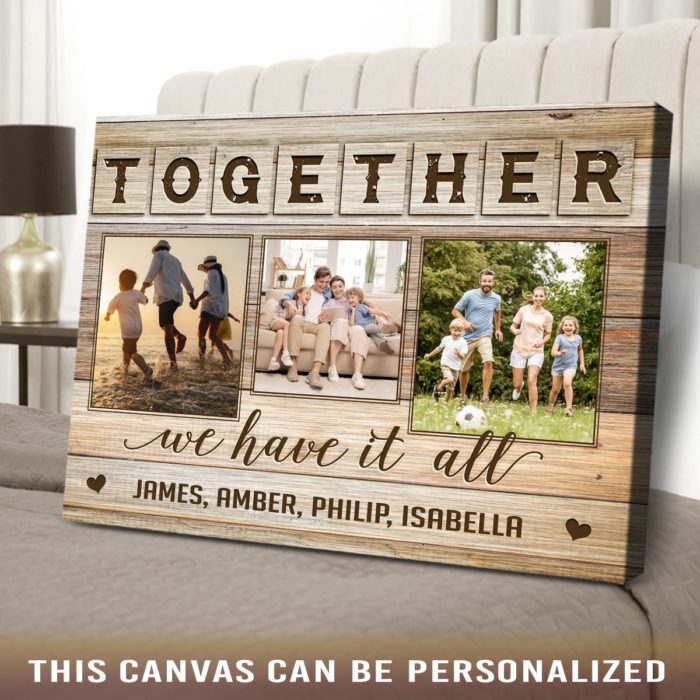 However, when it comes to your home, you might be more daring and creative. For your living room, bedroom, and kitchen, you might pick remarkable abstract items. Since family photo hallway galleries are a common method to decorate homes, you might also consider creating one. One piece of advice is to avoid being ungrateful. Delete any hilarious images that could make your family look bad in front of visitors.
Showcase of Canvas Artwork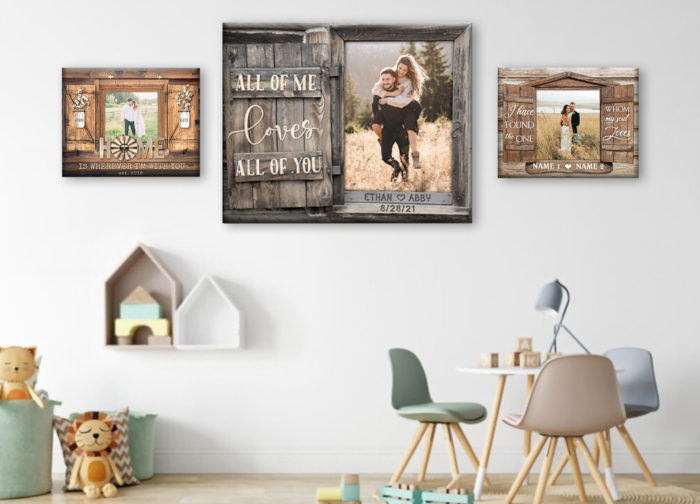 The most basic way of showcasing your print's edge is gallery wrapping. Though duct tape has also been used, you can frame your canvas with a wooden frame. Another intriguing approach to showing the canvas is to hang it.
A single panel is a good option if this is your first time printing on canvas. The best is simplicity! However, collages and multi-panel drawings are intriguing choices to take into account. Although they can be challenging and time-consuming, the end product is rewarding.
Sizes and Shapes of Canvas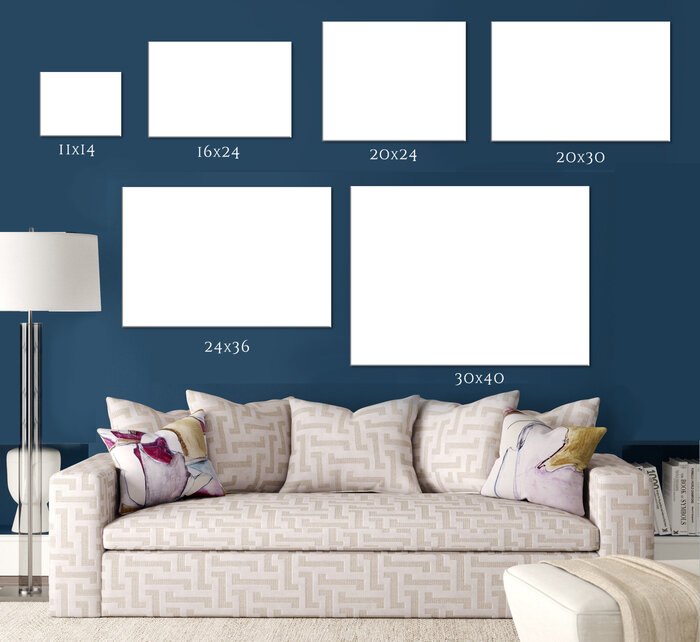 Your canvas print is available in a variety of sizes and shapes. The shape of a canvas need not always be square. Although achieving shapes like hexagons or ovals may be challenging, it is not impossible.
>>> To learn more about our article on the canvas size guide, click here!
Types of Canvas Art
Do you know that the term "canvas" is used to refer to a variety of materials and finishes? Let's start now!
Materials of Canvas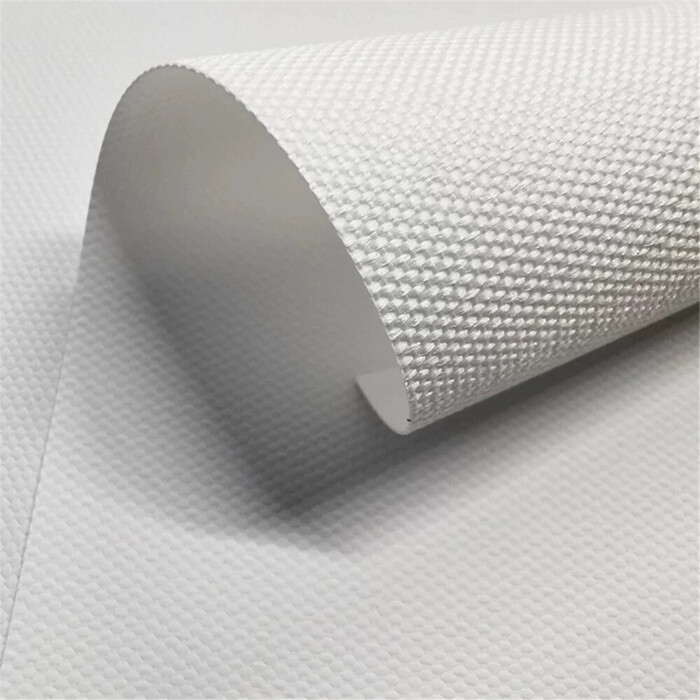 How to print on canvas is significantly influenced by the type of material. Cotton and polyester are two materials that are frequently used for canvas printing.
It is preferable to have a high cotton percentage because cotton is more resilient and is excellent at absorbing different colors. On the other hand, polyester is crucial to the stretching procedure. UV canvas is another choice that is accessible. The substance shields the print from damaging UV light exposure, as the name would imply. As a result, it does not deteriorate as quickly as other varieties of the canvas.
Surfaces of Canvas Art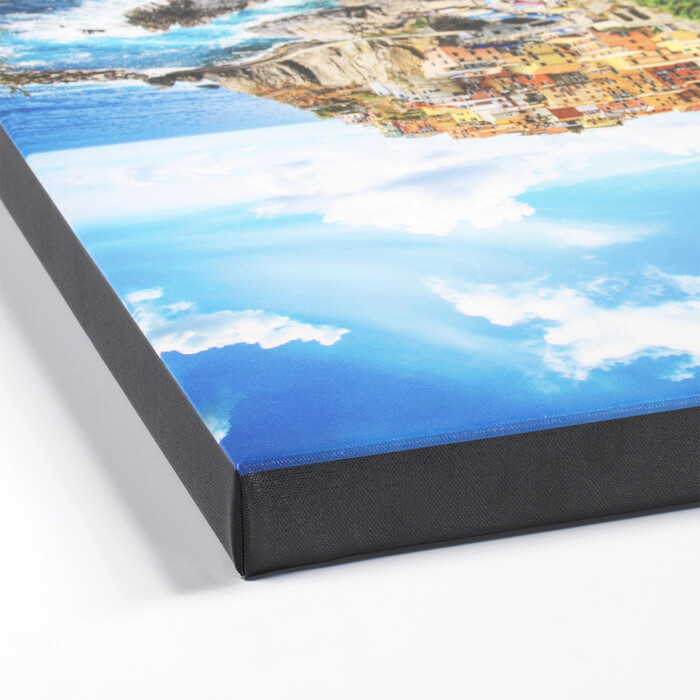 It all depends on your particular preferences and which of the three finishes—gloss, satin, or matte—you choose. If getting the perfect color is your first goal, use a glossy finish because it brings out the vibrancy of your print's color. Because matte substantially reduces glare while giving the printing a more fine-art appearance, many individuals favored it.
However, there is a slight compromise here. The colors are less true with a matte finish than they are with a gloss finish. Satin fills this gap and attempts to combine the best qualities of both worlds. Satin coatings don't have glare problems like gloss and look more vibrant than matte ones.
>>> Read more: How to Frame Canvas Art: 8 DIY Steps To Master It
Types of Printers & Ink to Print Canvas
To print on canvas, you need to grasp a few fundamentals about printers and ink.
Types of Printers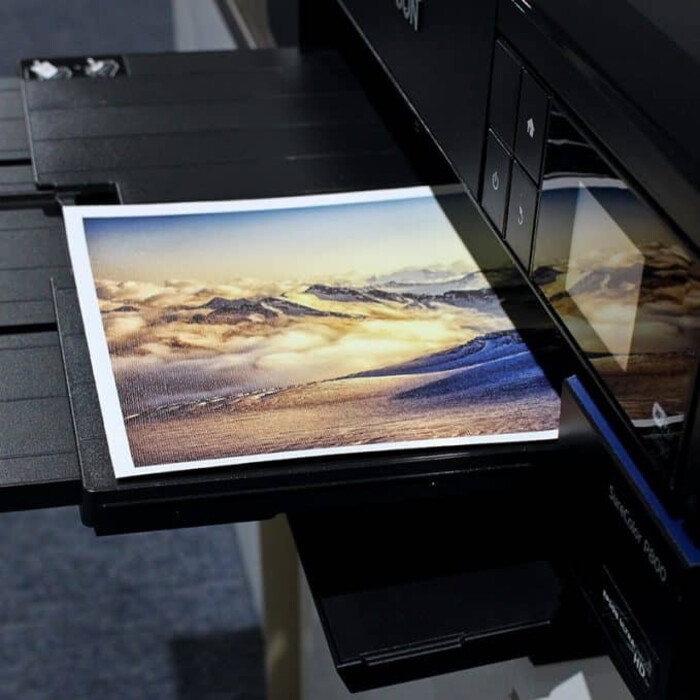 Both inkjet and laser printers can print on canvas. Because they can print more quickly and are less expensive per page, laser printers are becoming more widely recognized.
However, inkjet printers will generate photographs with a greater level of quality. They give colors more richness and detail because, unlike their opponents, they emit ink droplets rather than powder.
The newest craze, UV-curable printers, isn't really made for printing on canvas. It does an excellent job of printing on canvas that has been mounted or framed but does not extend the canvas (gallery wrapped).
Types of Ink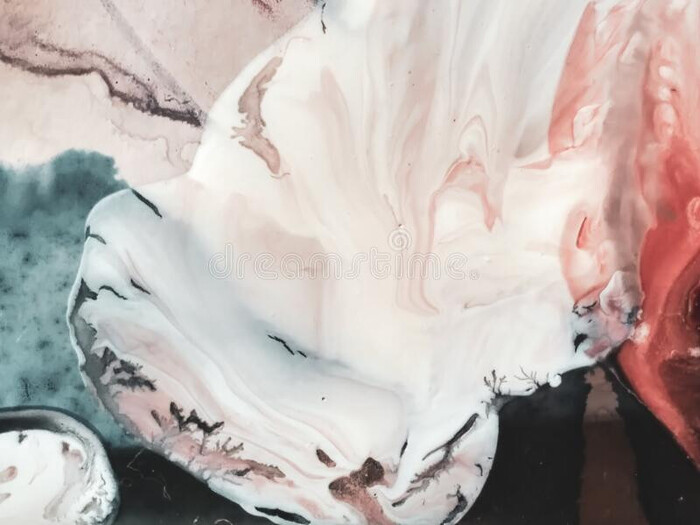 If you have a laser printer at home, toner rather than ink will be used to print your canvas. When printing on canvas with an inkjet printer, aqueous ink and solvent ink are most often used.
Although aqueous is less expensive, the resulting color is less vivid and transient. Although solvent ink costs a little more, the print quality and durability are far better.
Another choice that merits consideration is the recently created eco-solvent ink. As the name implies, it creates fewer fumes and doesn't need a ventilator because it doesn't have as many hazardous ingredients.
Photo Editing
Before talking about how to print photos on canvas, the most important thing to think about when choosing an image is how clear it is. It's likely that you'll enlarge the image you currently have on your computer or mobile device.
What appears nice on the screen might not be as appealing in person. As a result, the resolution must be increased as the print size increases.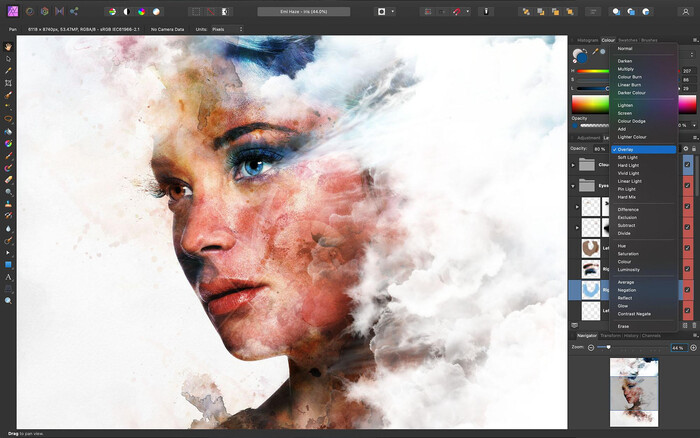 In order to prevent noise in your photograph, you would rather have it underexposed than overexposed. Before trying to print on canvas, you should definitely do a few test prints on regular paper first.
Consider other specifications during testing, such as border, border contrast, clarity, and effects (watercolor, oil paint). The print would appear to be a painting thanks to the effects, and the drama would come from the depth of the frame.
For the best outcome, you can edit the image using a computer or an editing program on your smartphone. Photoshop's texture tool can help you figure out if the images you want to use will look great on canvas.
Printing Directions for Canvas
Step 1: Double-check that you have enough ink for your printing. This step is frequently disregarded despite the fact that it seems important and evident.
Step 2: Attach leader strips to the bottom of the canvas's back. This process facilitates faster and more precise feeding of the sheet into the printer.
Make sure the leader strips are flush with the sheet and run the full width of the canvas. If you don't, the printing might be off-center (which will be obvious if you have a landscape image), and the printer might experience a paper feed fault.
Step 3: Modify your computer's print settings since the default ones most likely aren't suitable for rear-manual printing. The paper and canvas prints both come in a variety of sizes. It is crucial to distinguish between these two factors if your finished product has bordered on all sides.
You can make sure you don't miss anything by fiddling with the settings, including the border, centering, paper size, quality, and color. Once more, we advise you to print a test sheet on plain paper.
Step 4: When you're through configuring the printer, insert the canvas into it with the front—the side that will be printed—facing up.
Additionally, using the top feeder could result in paper jams due to how thick the canvas is. You should use the manual feed slot in the back because it can fit thicker or bigger sheets.
Step 5: Now that we have reached the end of the process, print your work. Keep in mind that you should wait till your canvas is totally dry to prevent smearing.
>>> Recommend Reading: 
Hopefully, now that you know how to print on canvas, you feel ready to begin your DIY project. Many people believe that canvas is only a material used by painters. This isn't true, though, because anyone can make beautiful canvas art if they are patient and follow all the steps in our book.