Gifts for the bride are not required but are always appreciated during bachelorette parties! In some cases, guests will band together to purchase a present from the party, but this is entirely up to your group. While thinking about it, check out Oh Canvas's list of funny bachelorette gifts for the bride-to-be, from personalized keepsakes to humorous gag gifts. What matters most is the thought that goes into it, so don't be afraid to get creative.
32+ Funny Bachelorette Gifts That Make Her Overjoy
20 Funny Bachelorette Gifts For Bride
1. Ring Shot Glasses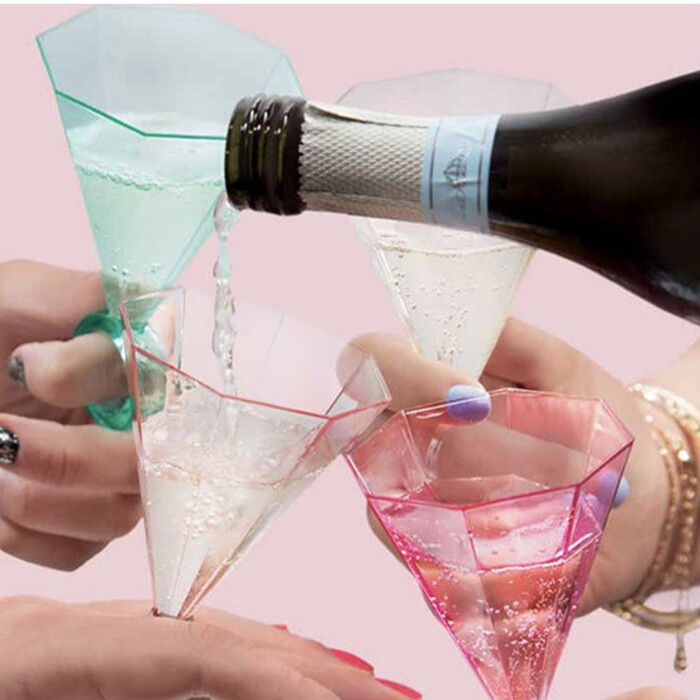 We'll take the fact that these party treats seem more like an old-fashioned Band Pop than a real wedding ring. A diamond-shaped shot glass is affixed to the wedding ring set for a fun way to down some jello shots.
2. Customized Panties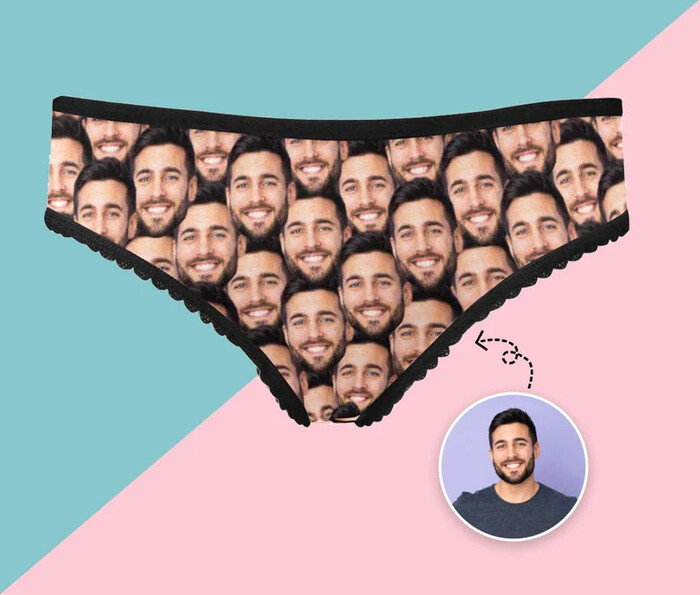 Her bachelorette party costume will be complete with these custom thong panties. Her future husband's face or even the face of her high school crush may be a good addition to these photos.
3. Personalized Fan Faces
One of these bachelorette party photos is likely to have been taken by you. A custom-made cutout of the bachelorette's date will liven up any day or weekend. As long as it's not too cheesy, you get an extra point. Your bride-to-be will laugh a lot when she receives these funny bachelorette gifts from you.
4. Sleep Eye Masks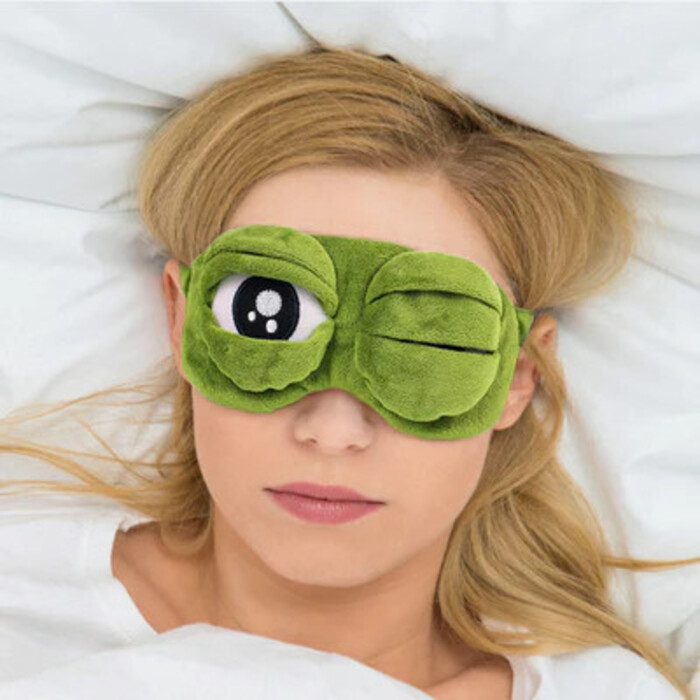 One of the best bachelorette party gifts is these eye masks, which are both beautiful and functional. Everyone is going to need a good night's sleep after a long night of partying.
5. Bachelorette Party Straws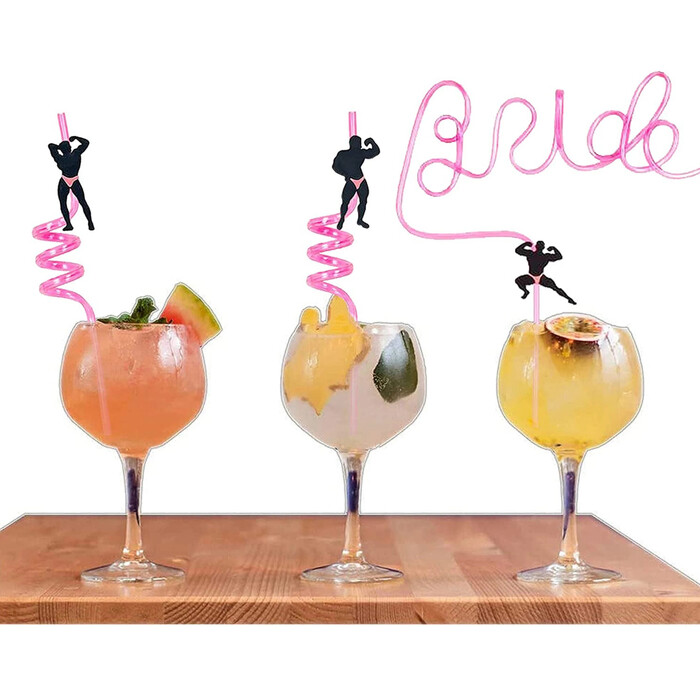 It's time to celebrate! These straws are funny bachelorette gifts because they'll enhance the flavor of whatever the girls are sipping on. The three different patterns of gold, white, and black confetti male dancer straws keep the color palette tasteful even if nothing else about them does. Cheers!
6. Bachelorette Party Tattoos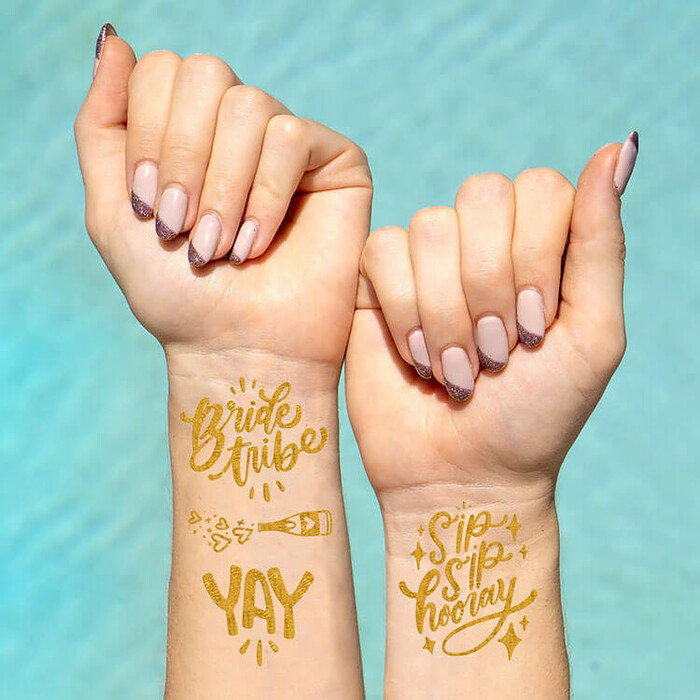 You should avoid getting a tattoo after a night of drinking and dancing with male strippers. Instead, give these needle-free temporary tattoos to your bachelorette party guests so that you can keep the party going all night long.
7. Glasses for the Bachelorette Party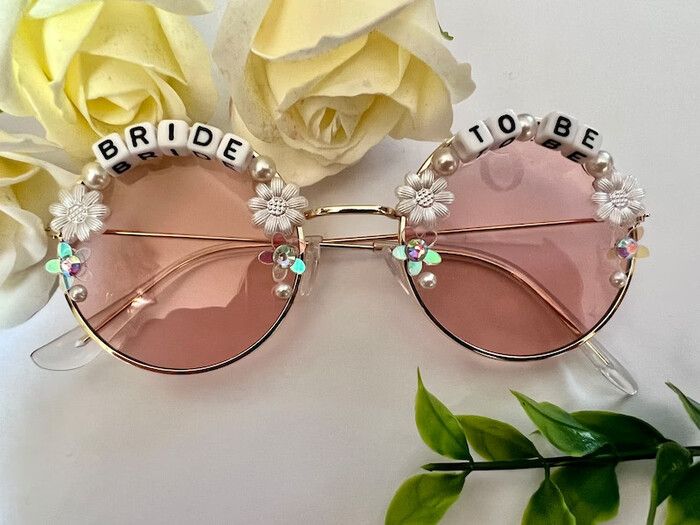 These fantastic glasses are funny bachelorette gifts since they'll help you take better selfies. With nine bachelorette glasses, the group has plenty of photo booth-worthy accessories to choose from throughout the night. Champagne glasses, "I do," and heart-shaped eyeglasses are just some of the many options available.
8. Stylish Lingerie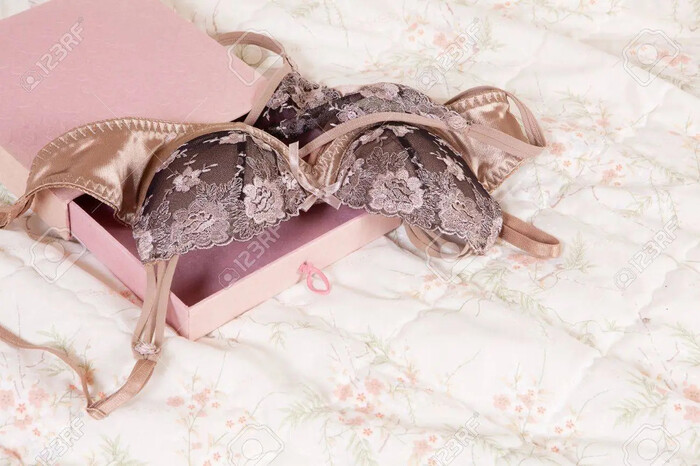 Inquire about the possibility of custom-made underwear for funny bachelorette gifts. There are a lot of websites on the internet that can help you customize this important part of your wedding day and night outfit.
9. Amusing Canvas Print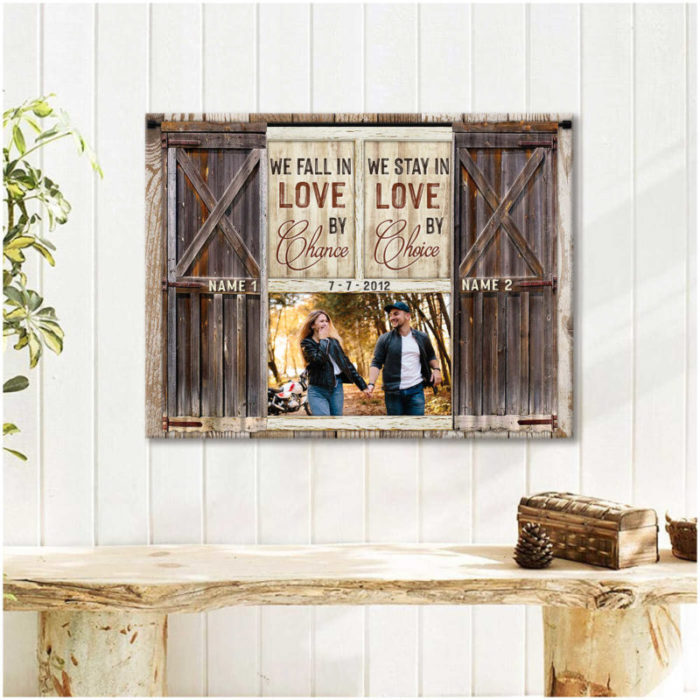 This canvas artwork can be customized using amusing's images of your bride-to-be and some funny quotes for a bachelorette party that you like. This is a thoughtful present that might make her smile as well as show her how much you care. What are you waiting for? Now is the time to add it to your shopping basket.
10. Date Night Treat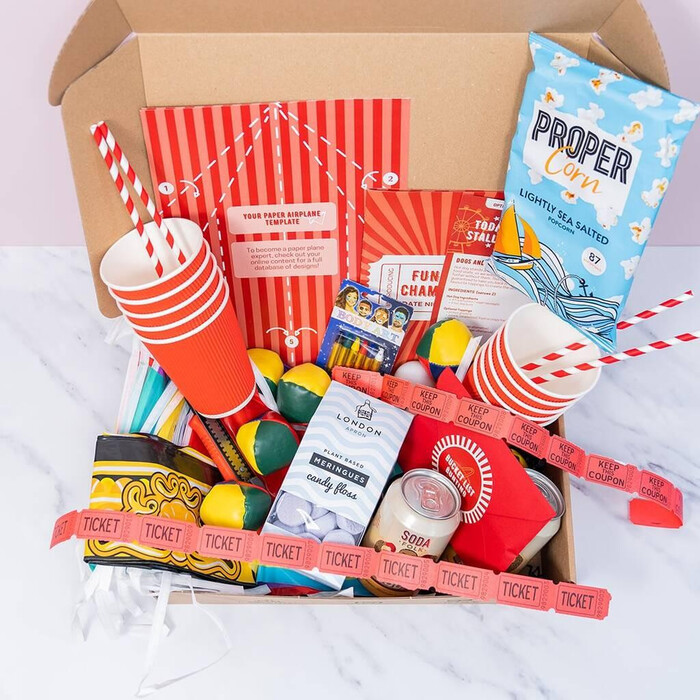 To help the newlyweds get started in their new life together, remind them that there is always time to be romantic. The stress of wedding planning may necessitate a low-key date night for the bride-to-be and her new life partner in the near future.
11. Bachelorette Party Game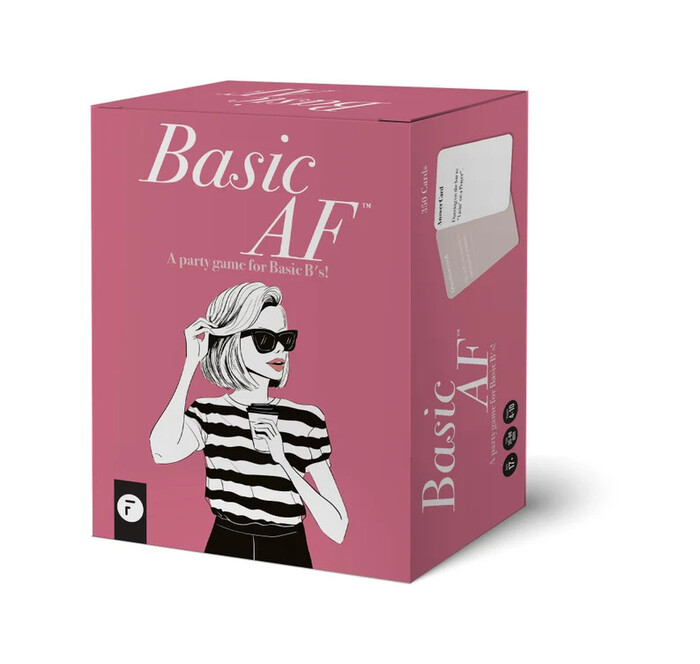 One of the finest bachelorette party gifts is anything that keeps the night going, and this drinking game offers just that. With this new set of cards, any girl's night out is bound to be a success. There are 350 cards in the base game for her and her friends to have fun with.
They're the perfect way to break the ice and get to know the rest of the crew. There is a good mix of cards, ranging from the more laid-back to the more daring. They can easily be carried around in a purse for the duration of the evening.
12. Wedding Day Countdown Kit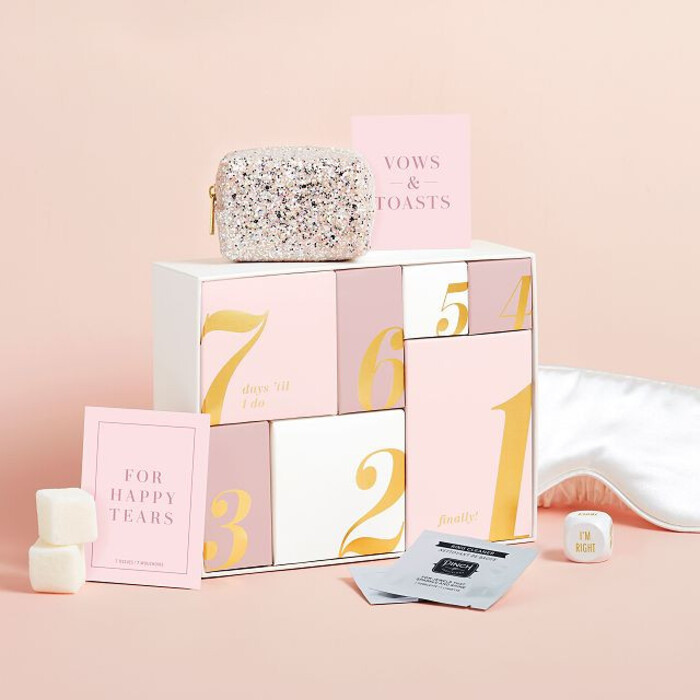 The bride-to-be will be counting down the days until all of her planning comes to fruition since the wedding day has been planned down to the minute. This lovely wedding advent calendar has seven boxes with thoughtful and useful gifts to help her count down the days until the big day.
13. Hangover Kit Canvas Bags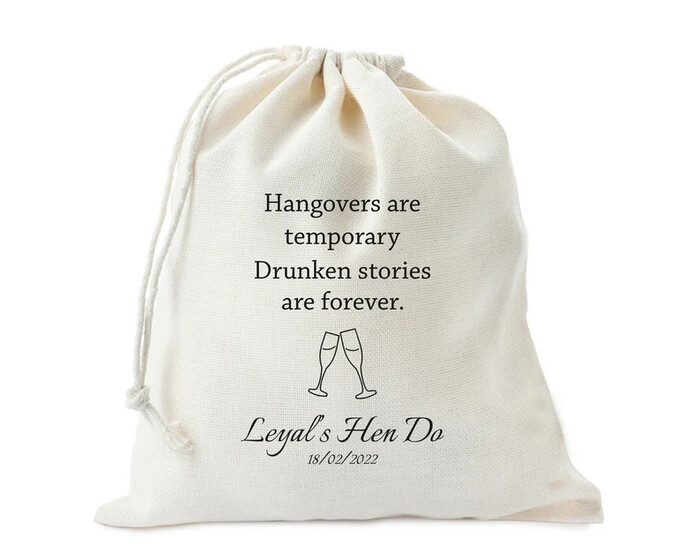 Going into a drinking-related bachelorette party is best done with full preparation. Everyone in your bridal party will enjoy these "hangover" kits, which may be customized to include whatever recovery aids you see appropriate.
14. Funny Nightgown Lingerie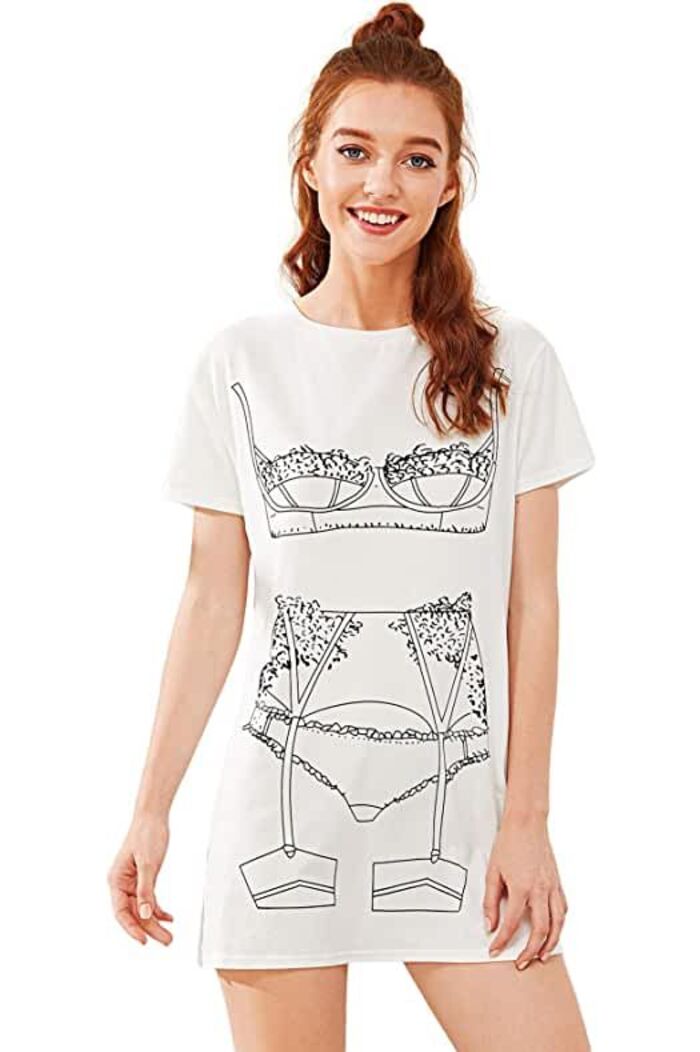 A well-timed joke gift is always appreciated, and this lingerie is ideal for the bride's bachelorette party. These are funny bachelorette gifts that pay homage to the classic wedding night lingerie look.
15. Pajamas for the Bridal Party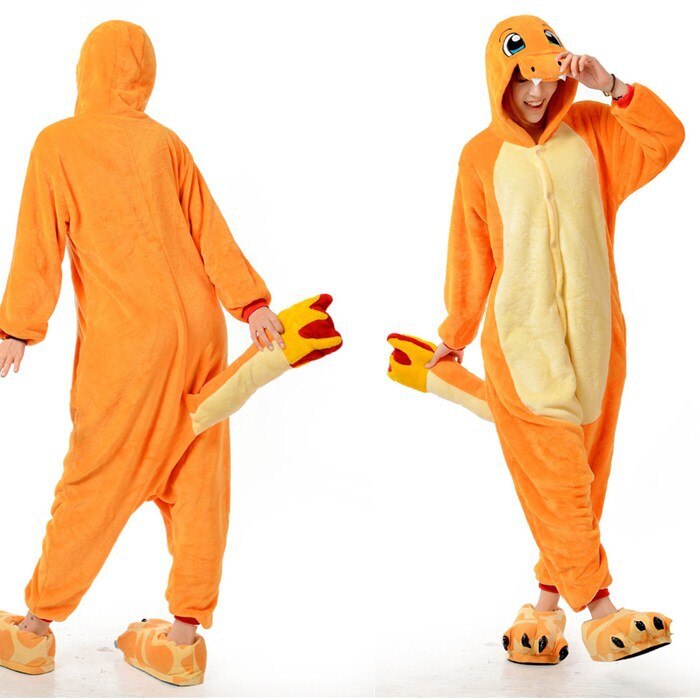 Why don't you give her a pair of Pajamas that are a little out of the normal? She plans to take these pajamas with her on several of her upcoming journeys. She'll giggle and remember you every time she puts it on.
16. Wine Condoms Set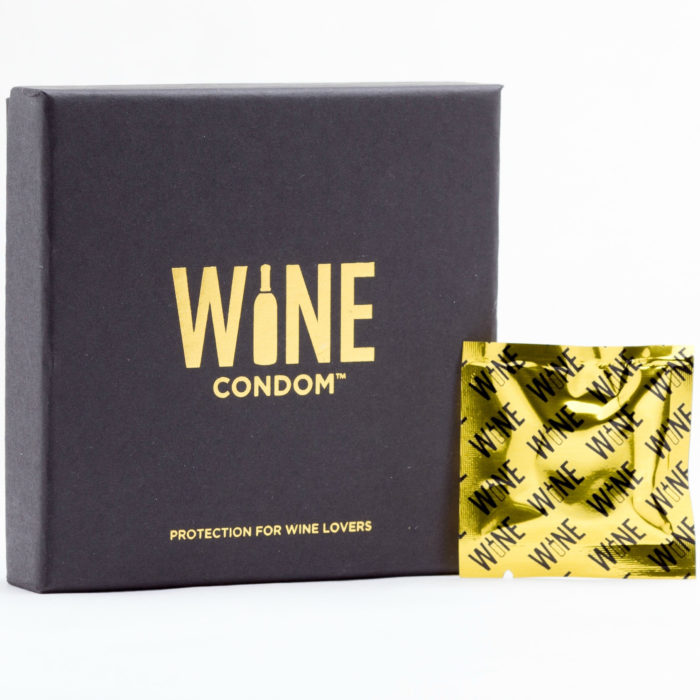 These wine condoms are funny bachelorette gifts but also practical as a bridesmaid goody bag present for any wine lover with a dirty sense of humor. Their snug fit around the bottle's neck provides excellent security.
17. Bachelorette Wine Label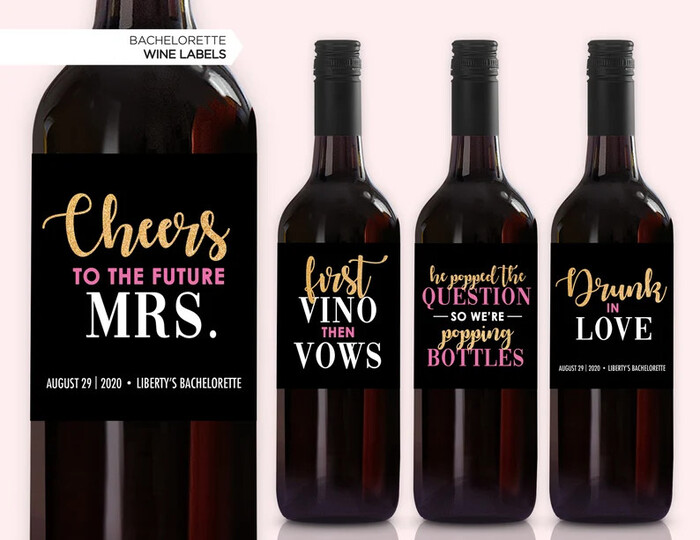 Trying to come up with funny bachelorette gifts? Her party would not be complete without a wine label party pack. If she's planning to pregame before heading out, but the labels on a bottle of her favorite wine.
18. Brush Flask for a Party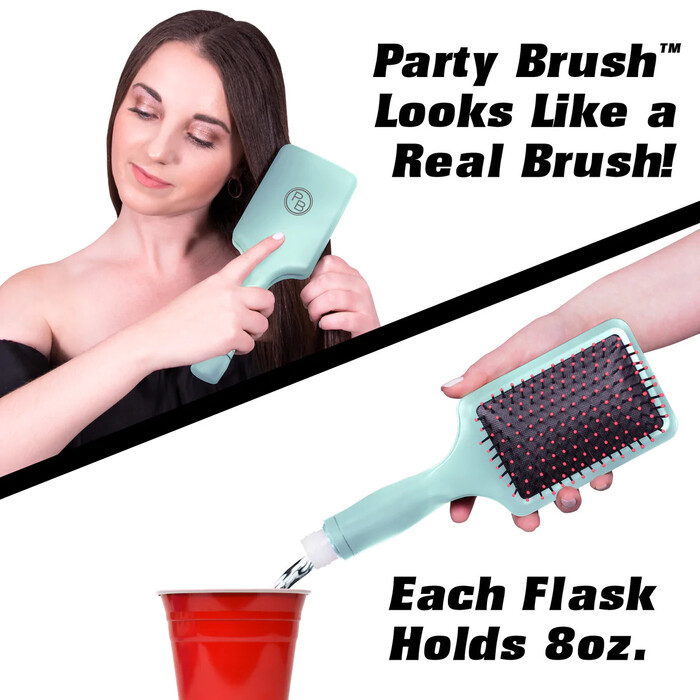 In addition to keeping your hair photo-ready even after you're buzzed, this stealthy hair brush will allow you to keep the party going, another inventive technique to make sure her bachelorette party isn't hampered by a lack of alcohol.
19. Funny Wine Rack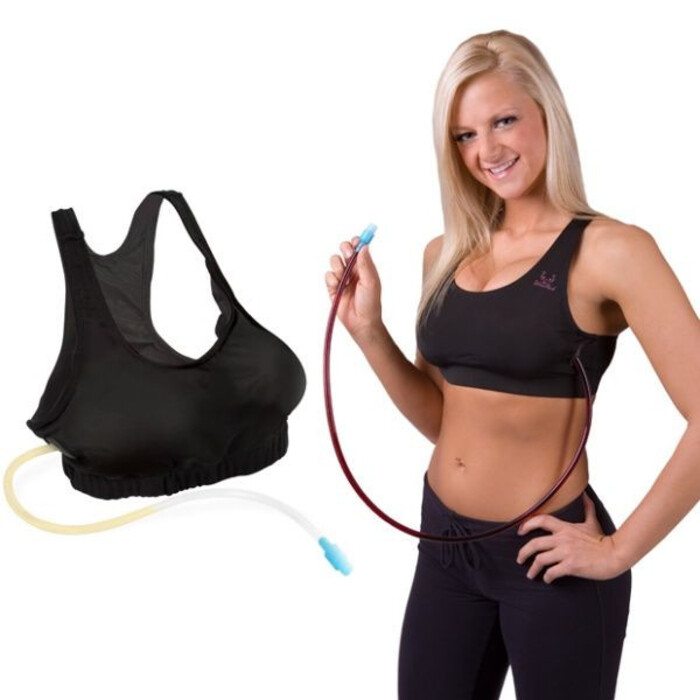 This multi-functional "flask" is more than just a clever wordplay; it also gives her breasts a natural-looking boost until she finishes its contents, allowing her to carry wine wherever she goes. These interesting wine racks will be sure to amaze her as funny bachelorette gifts.
>>> Recommend Reading: 20 Best Destination Bachelorette Party For Any Bride In 2023
Funny Bachelorette Party Gifts In 2023
20. Key Bottle Openers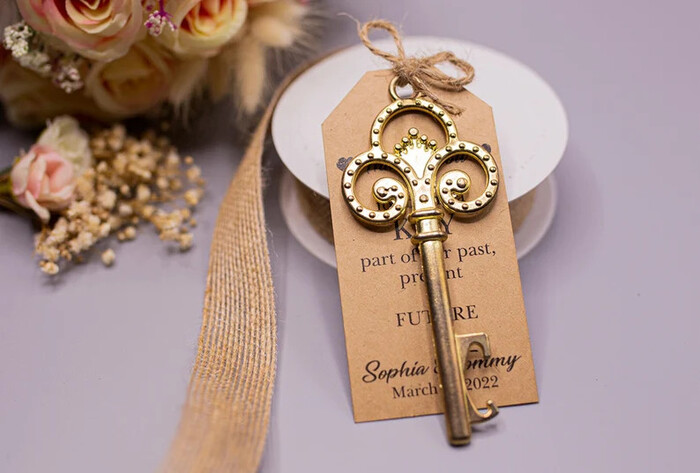 This is a terrific goody bag item for the bachelorette party, and she'll cherish it long after the festivities are over. A nice time is guaranteed if you have it. (Did you catch that? Rosy-hued bottle openers modeled after vintage keys are now available.
21. Bridal Party Beanie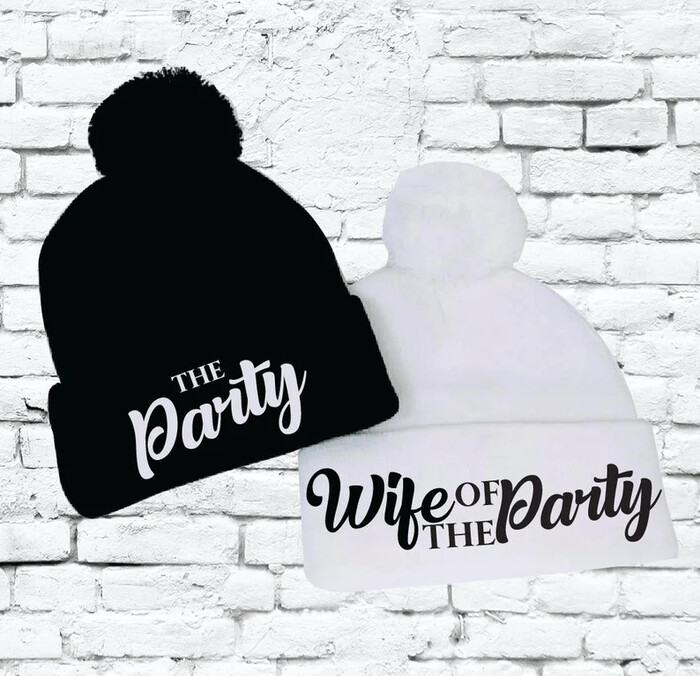 Her bridal party might enjoy a ski excursion or a stay at a cozy winter cottage. Make sure you and your friends have something warm and cozy to wear. You and your friends can tackle the slopes in style with these beanies.
22. Pet Portraits Wall Art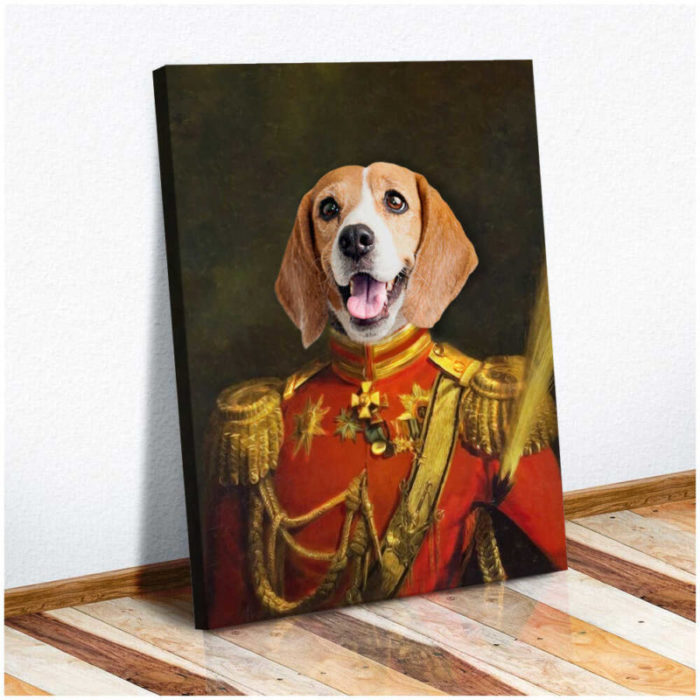 Funny canvas wall art collectors will like this painting. Spending a lot of money on decor to give a funny wedding gift is unnecessary, but this piece will unquestionably delight the bride. If she is a dog lover, this customized canvas painting would be a great personalized bachelorette gift. To order this painting, simply add it to your shopping cart.
23. Bachelorette Party Towels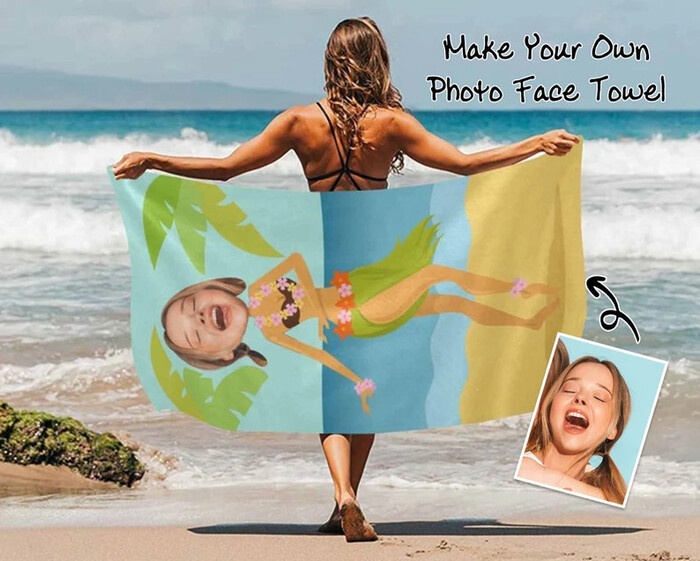 I'd want to have a bachelorette party on an oceanfront beach. The bride and her bridesmaids will look stunning in these towels, which may be personalized with their names and wedding dates.
24. Banana Ring Toss Game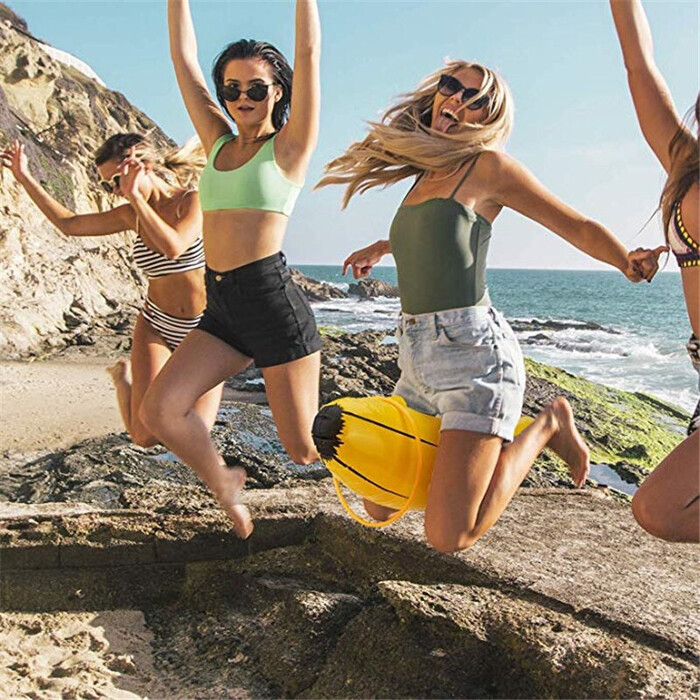 It's a brilliant bachelorette party idea to see the bridal party fall over laughing as they try and toss rings over an inflatable banana while slightly intoxicated.
25. Bachelorette Party Headbands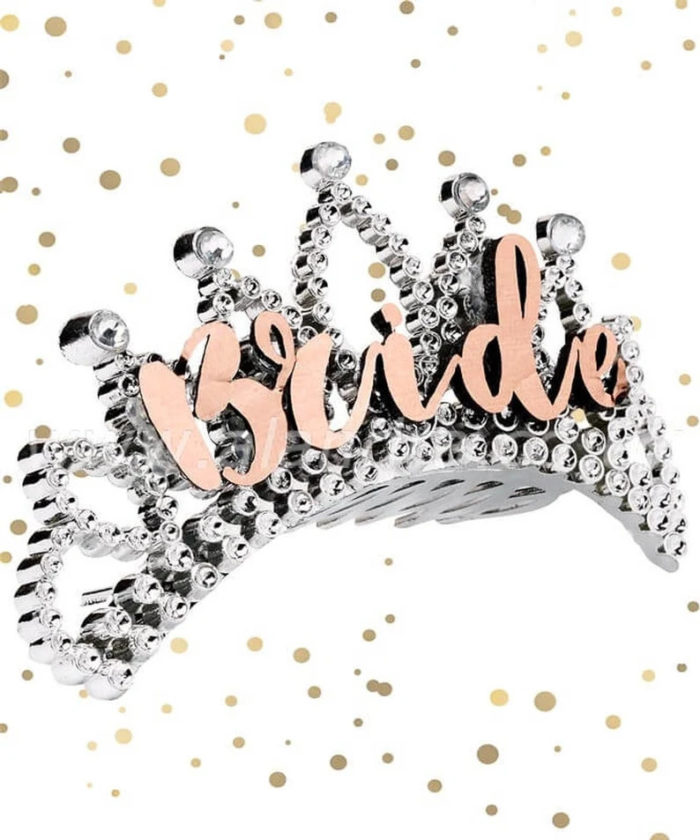 With this sparkling mouth mirror, she will undoubtedly be the "queen" of this wine party, so grab some stuff from the craft store and go to work producing these hilarious bachelorette headbands.
26. Funny Mugs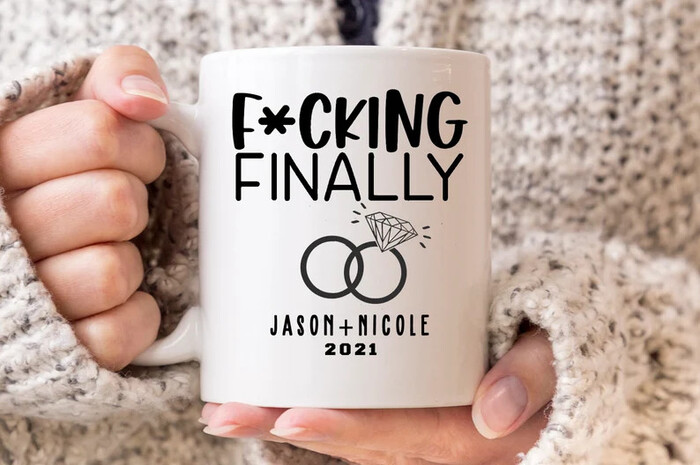 Coffee mug designs will never run out of ideas. With these unique cups as funny bachelorette gifts, she'll remember you and your friends every time she brews her morning cup of coffee.
27. Amusing Cookies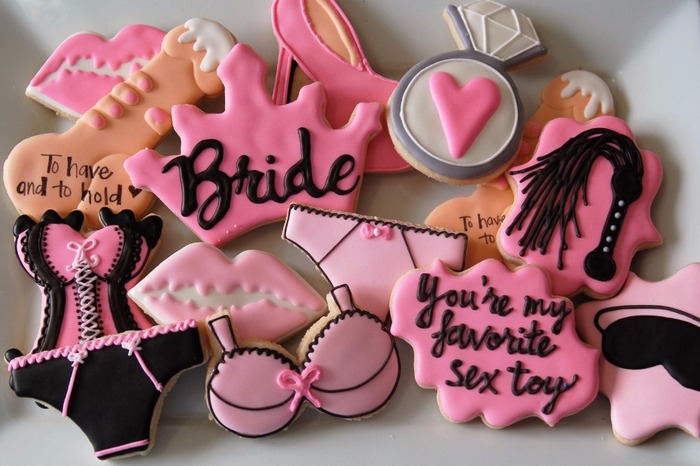 A cookie is the best way to cheer up someone's day. Cookies in a variety of interesting shapes are sure to make your upcoming bride-to-be laugh. These are funny bachelorette gifts that are sure to make her smile.
28. Funny Bachelorette Hat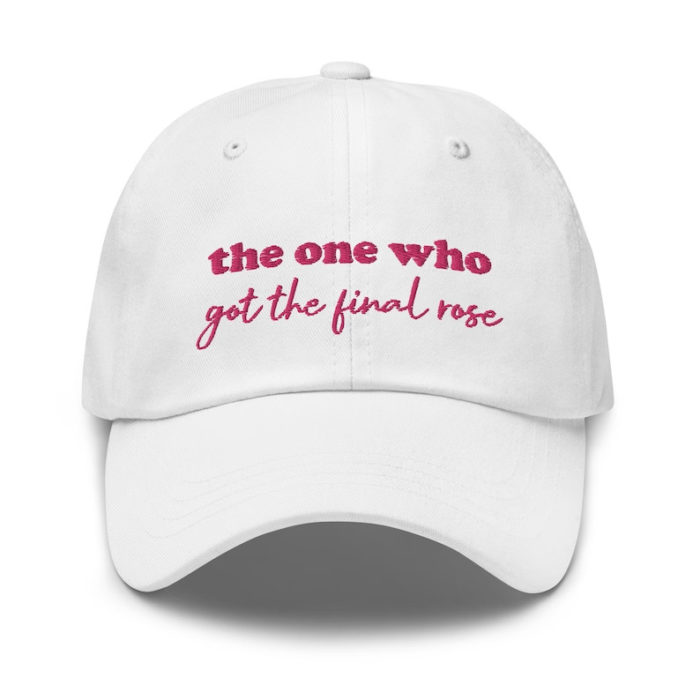 These bachelorette caps are also an excellent option for funny bachelorette gifts. A one-of-a-kind present can be created using any of your favorite quotes.
29. Funny Lipstick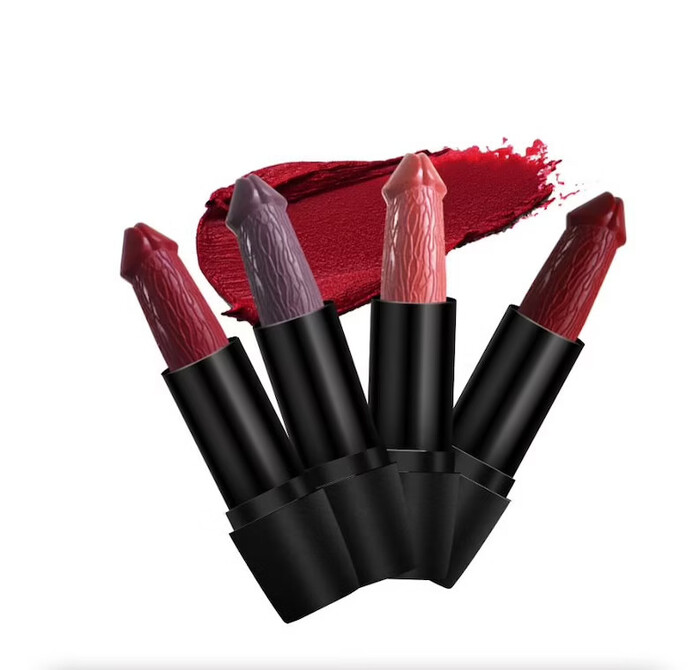 If you're still wondering what to give as funny bachelorette gifts for your soon-to-be bride, this lipstick is a great option. It's impossible to stop giggling at this one-of-a-kind present. Now is the time to put it on your shopping list.
30. Custom Face Photo Veil for Bride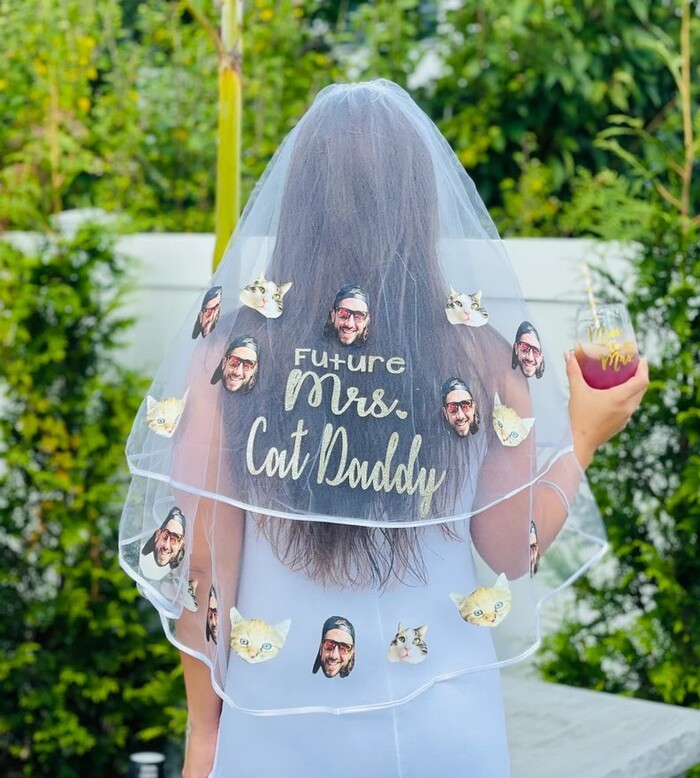 Are you looking for a colorful and original veil for a bride-to-be? Why not make the bride's bachelorette party or bridal shower extra special by giving her a veil embroidered with their lover's face on it?
31. Fun Pop Wall Art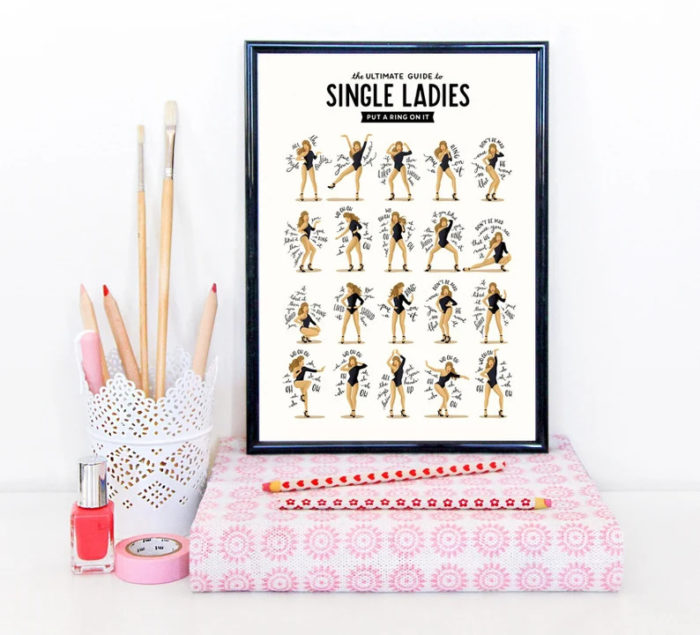 A step-by-step artwork with illustrations for the iconic "Single Ladies dances" that is ideal for fans of Queen B! The print features hand-lettered lyrics and minimalist digital illustrations.
32. Bracelet Flask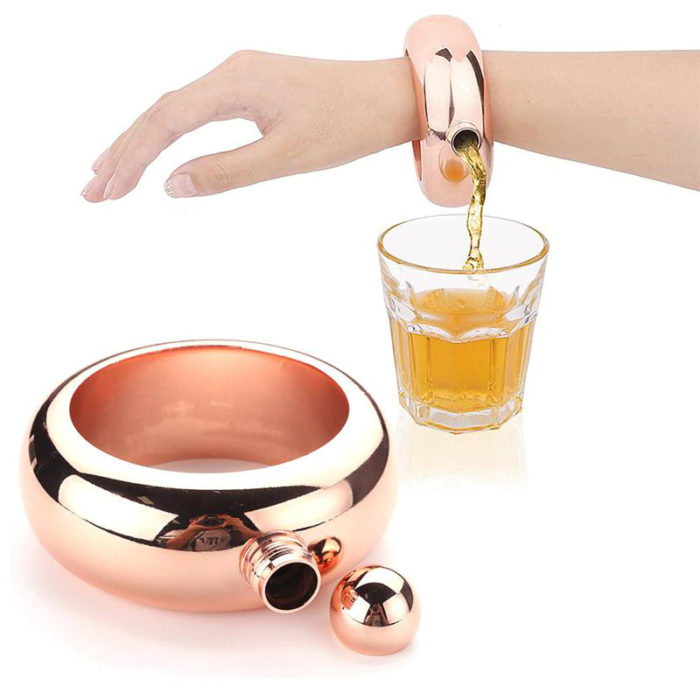 What about surprising them with a one-of-a-kind present that they would never buy for themselves? This rose gold bangle bracelet conceals a flask that is designed to be worn around the wrist in order to facilitate covert drinking. For a more customized touch, has it been etched with the future bride's initials anywhere on it?
33. The Game of Truth or Dare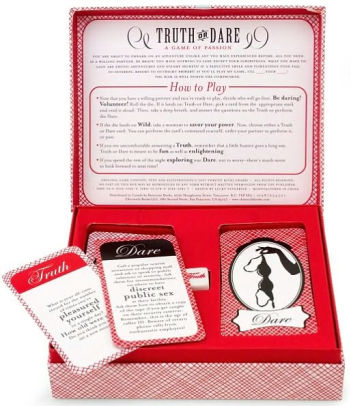 It can be difficult to track down suitable presents for the bachelorette party, but the adult version of truth or dare will almost certainly find its way into the bride's suitcase for the honeymoon. The game includes fifty pick-up sticks that have been printed on both sides with one hundred provocative questions to ask on a hot date.
34. Comfy Customized Socks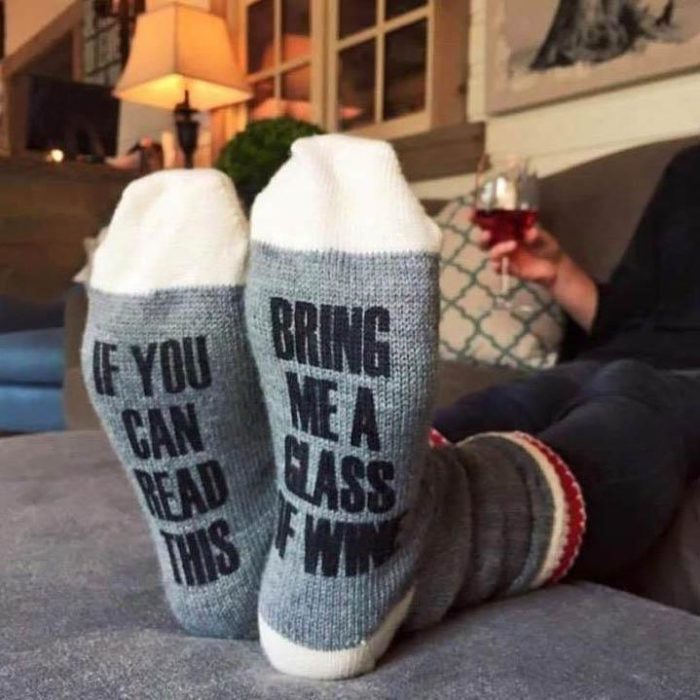 They will look forward to those cozy nights after the wedding when they may wear these "Mrs." socks. The fact that the soles are already monogrammed with their marital name is a sweet surprise for the couple. You can choose between a light or dark gray and either a pink or red trim, and then they are ready to be cuddled!
35. Humorous Candle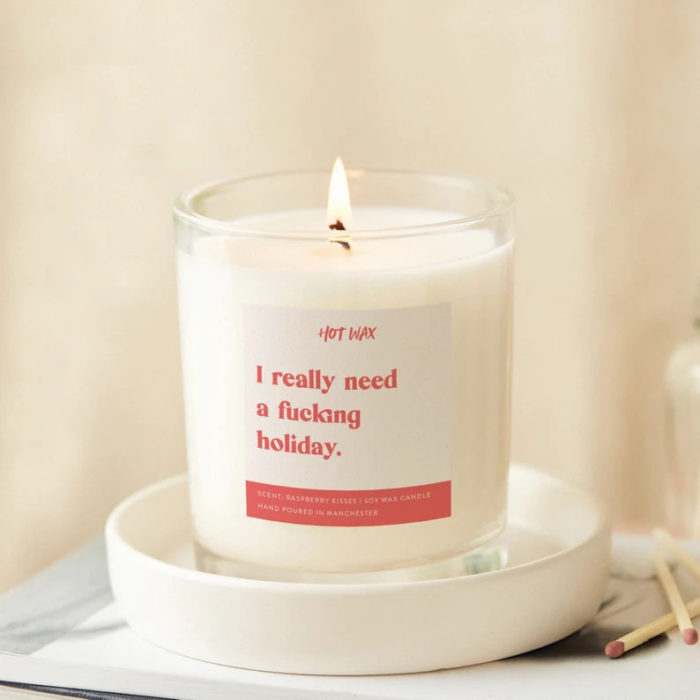 This candle-themed joke gift is sure to be a hit with the recipient if she enjoys lighting candles and has a good sense of humor. Is the woman who will soon be your wife a fan of sarcasm and romantic comedies? You simply can not pass up the opportunity to get these unique candles. The message that is printed on the body of the candle not only makes the recipient laugh but also expresses how you feel about the bride.
>>> Maybe you're interested in:
No boring bachelorette gifts will be given to the bride-to-be again because there is so many funny bachelorette gifts option. Even the most cynical woman will crack a smile when she receives one of these hilarious presents for her. Remember who you're buying for when you're out shopping. Make sure your clever gift suggestions for her don't go too far!