The best destination for bachelorette party is the greatest way to spend time with your best friends before the wedding. But the most important thing to remember is that your bachelorette party will be fun no matter where you go. The best way to celebrate a bachelorette weekend is to go somewhere new. Decide where you want to go before you start planning your awesome trip. Check out Oh Canvas's suggestions for romantic getaways with your special one.
Affordable Bachelorette Party Destinations In The US
1. Napa Valley California: Wine Country For Every Lady
It doesn't sound terrible to spend the night in Napa Valley with the bridesmaids for the bachelorette celebration. The first of our top picks for best bachelorette party destinations, this location boasts Michelin-starred restaurants, stunning natural scenery, and five-star treatment from start to finish.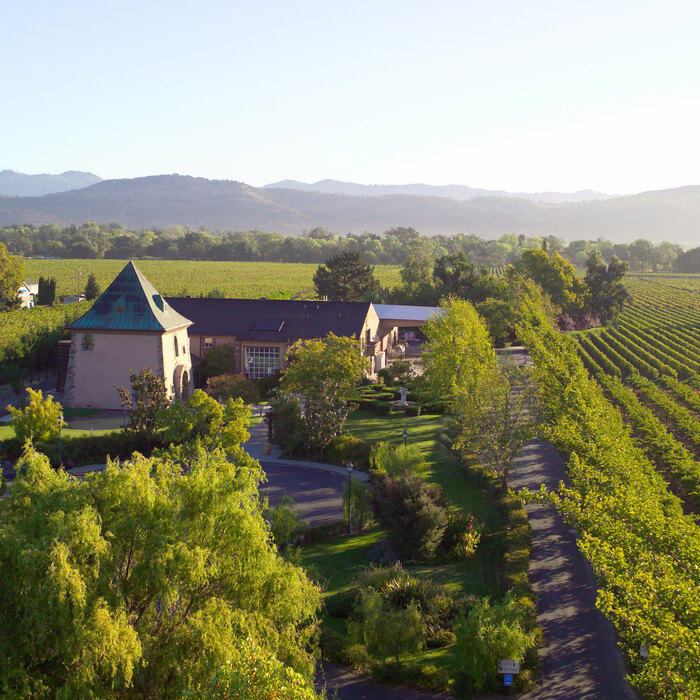 Luxury resorts and boutique hotels in this place are expensive! For instance, a night at Best Western costs $285. Airbnb isn't cheaper, either. Houses far from this valley are usually worth it. Yet, The Bergson, Milliken Creek, and other cheap Napa hotels offer top-notch services.
Day visits to downtown Napa, arranging lodging months in advance, staying in hotels outside Napa, or going during the week can help avoid these excessive expenses. Book hotels 3-4 months ahead for the best rates. You'll pay more if you book late.
Vineyards, wineries, cave tours, and other wine tasting activities are Napa Valley's main draw. Don't leave Napa without creating your very own one-of-a-kind vintage at famous local wineries. The hot mineral spring baths and culinary delights are also noteworthy.
Yet, this wine country has more to offer. Napa Valley's mild temperature makes it ideal for outdoor activities. You can have a morning hike, ride, golf, or soar away in a hot air balloon.
Summer and harvest/crush are the two busiest times of year in Napa Valley. This is the perfect time to enjoy a glass of wine while gazing out over a scenic vineyard. The months of November through April (essentially late autumn and early spring) offer the lowest visitor volumes. The prices of hotels and other lodgings will be lower, and the restaurants will be less crowded, during these times as well.
2. Los Angeles: The City Of Movie
When it comes to affordable bachelorette party destinations, Los Angeles is the best option for any bride. Especially for those who wish to experience the nightlife, dining options, and high end shopping.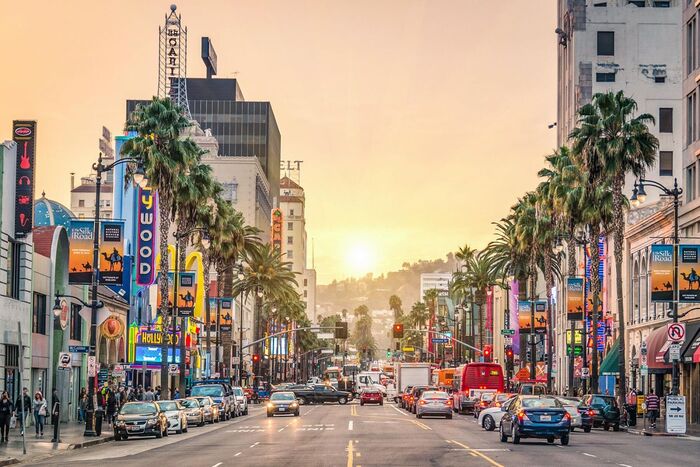 After choosing a location (Brentwood, Beverly Hills, WeHo, Santa Monica are our favorites), choose a place with white sand beach or rooftop pool access. The Ace Hotel Downtown's private pool party and the Viceroy Santa Monica's transition party scene make them popular for bachelorette parties through Sundays. Wellness-loving groups can stay at Shutters on the Beach for suites and residential-style decor. L.A. VRBO and Airbnb rentals usually have rooftop pools, boozy brunches or hillside stunning views.
Los Angeles is the best destination for bachelorette party since it has everything you could want or need for the big bachelorette weekend. Visit the Hollywood Walk of Fame, TCL Chinese Theatre (formerly Grauman's Chinese Theatre), and the Sunset Strip to get a feel for Los Angeles's history and culture. Check out the famous TV shows' sets at Warner Bros. Studio or ride the tram for the renowned tour at Universal Studios. Visit the historic sites of Santa Monica Pier for a corn dog and a spin on the carousel, or go for a bike ride down the Venice Beach getaway.
Even while Southern California enjoys practically constant sunshine throughout the year, there are a few cloudy days here and there. The beginning of the rainy season in January makes it more difficult to move around. If you are considering a trip around this period, you should keep this information in mind.
3. Palm Springs: A Land For Nature Lover
If you're looking for a way to unwind after a hectic time of wedding preparation, a trip to the desert with your closest friends might be just the ticket. Palm Springs is an excellent place for a destination bachelorette party due to its pleasant climate, abundance of exciting attractions, and enjoyable fine dining and shopping options.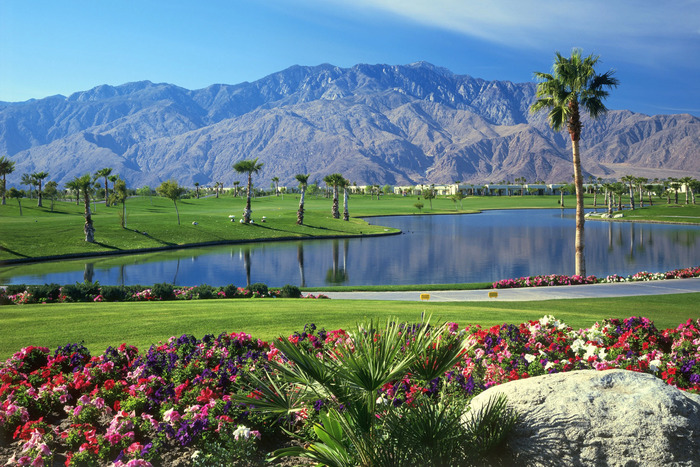 If you want to spend all day lounging by a dazzling pool in beautiful desert weather with nothing but mountains for miles, finding the perfect spot to stay is as simple as deciding between a peaceful boutique hotel, a huge resort, or a retro style motel with a slick facelift. We recommend the Fleur Noire Hotel for a more opulent stay and the Indian Wells Resort Hotel for the best deal. And if you're down to explore downtown palm springs in style, you might love stay at ACE Hotel.
This quick tour of the busy resort city of Palm Springs will introduce you to the place through the perspective of prominent locals and historical figures. See the city's historic neighborhoods, take pictures at iconic top spots like Indian Canyon and the San Andreas Fault, and stop by the house where the Rat Pack spent their '60s heydays.
In the hottest part of the summer, Palm Springs may easily top 100 degrees Fahrenheit. If you want to have a truly memorable trip to Palm Springs, you should go during one of the other three seasons.
When it's really hot out, swimming pools may not even be very pleasant. The winter weather may be mild, so bring a light jacket just in case. This is the busiest time of year for visitors to California and this low desert settlement.
4. Scottsdale: Place For A One-Of-A-Kind Experience
Another popular place for the best bachelorette party destinations on a budget friendly, Scottsdale is a resort town in the desert. With an average of 350 sunny days each year, this area is ideal for a bachelorette celebration.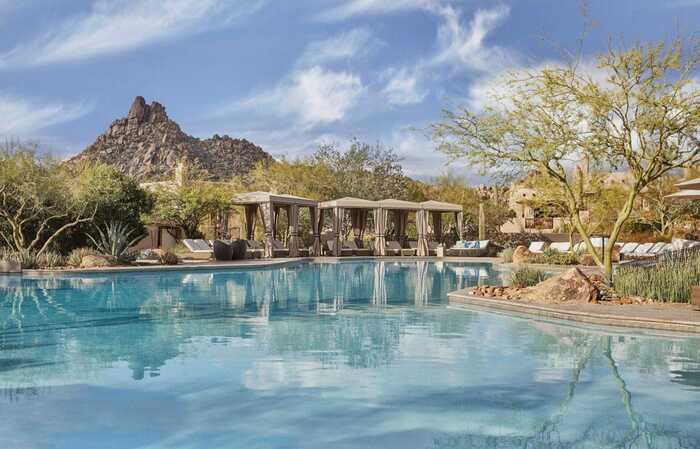 The luxurious desert resorts in Scottsdale are the city's main lure, attracting A-listers, families, and romantic bachelorette getaway seekers. The Hyatt, the Four Seasons, the Waldorf-Astoria, and the Hilton all provide its guests with luxurious accommodations in a desert paradise, including expansive gardens, private cabanas by the pool, amazing restaurants, championship golf courses, and guided hikes through the surrounding wilderness.
Several prestigious museums can be found inside Scottsdale's flourishing art community. Visit the Marshall Way Arts District, the site of the city's long-running weekly gallery art stroll. Hikers and other outdoor enthusiasts flock to the city's vast network of parks and trails to take advantage of the pleasant climate and stunning desert scenery. Many of the top golf courses in the United States may be found in Scottsdale, Arizona.
Late autumn and the beginning of spring are the finest times to visit Scottsdale, Arizona, because of the dry, desert climate there. The months of late September through November and early March through early May include weather that is perfect for activities by the pool and excursions into the great outdoors, respectively.
5. Las Vegas: Classic Bachelorette Destination
We can't talk about the best bachelorette party destinations without mentioning Las Vegas! Las Vegas, with its reputation for secrecy (after all, "what happens in Vegas stays in Vegas"), could be the perfect setting for a wild bachelorette party. For a bachelorette celebration, there's no better place than this city to be. Because of the nightlife, and many casinos and live music venues, bachelorette parties are common in this sin city. The Las Vegas Strip is home to some of the best of these establishments.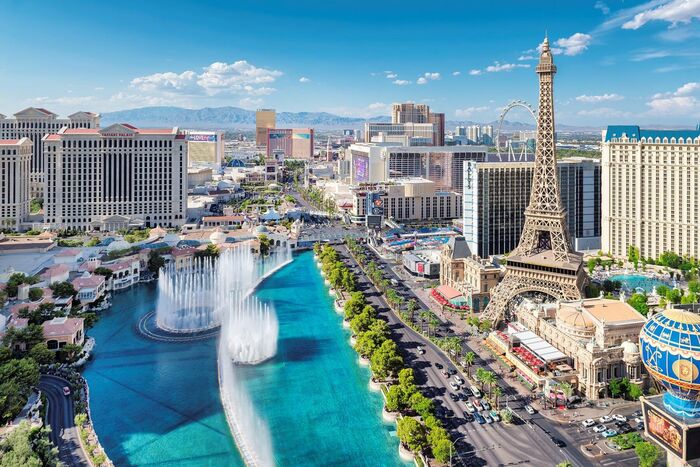 Visitors typically stay in hotels along the central area of The Strip while in Las Vegas. The majority of the Strip's hotels are clustered in one central region, making it easy for guests to get from one place to another. The Cosmopolitan has reopened after an extensive renovation, and it now offers an array of high-quality eating and entertainment venues. The Palazzo and Caesars Palace are also popular destinations for bachelorette parties and other bachelor celebrations in Sin City.
Las Vegas is a best destination for bachelorette party because it has so many things to do, and they range from glitzy nightlife scenes to breathtaking natural scenery. You may take a leisurely stroll around the Strip while taking in famous attractions like the Bellagio Fountains and the Welcome to Las Vegas sign. Aside from the day parties, Las Vegas is a popular place for night bachelorette parties. It has nightclubs, casinos, fine dining options, and, of course, shows with male dancers and singers. Zouk Nightclub features performances from today's hottest artists like Post Malone, Ludacris, and Becky G., so you can end the night by tearing up the dance floor.
6. New York City: Perfect Place For Playful Girl
There's no doubt that New York City is the center of the best places for bachelorette party. Thus everyone who visits catches the city's energy. Because of this, your bachelorette party in New York City will fit right in, and it will be easy to decide what to do. The New York City bar hopping scene has something for everyone, from the quiet bachelorette to the loud party girl gang.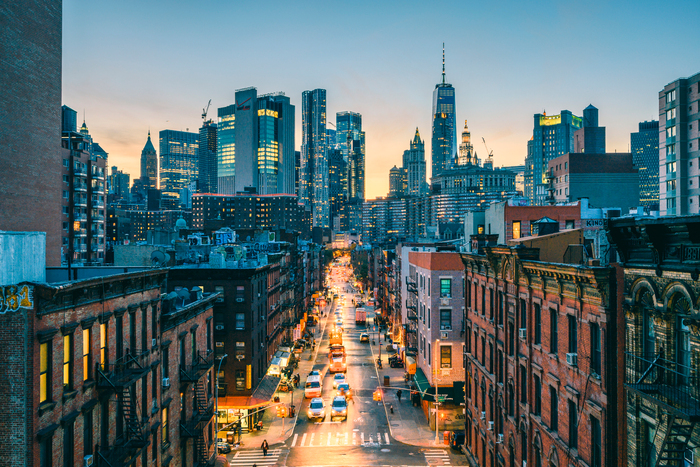 One of the cheap bachelorette party destinations at Pod 39 is ideal. The Lowell on the Upper East Side is near Central Park and Madison Avenue retail. Sixty LES, NoMo Soho's King Suite, or Hotel 50 Bowery's King Suite are hip Lower Manhattan hotels with gorgeous views. The Instagram check passes at the Wythe Hotel, Williamsburg Hotel, and 1 Hotel Brooklyn Bridge across the East River.
If you're planning a bachelorette party, New York is the place to do it. Gather your theater-loving friends and go to a show on or off Broadway after having group dinners at buzzy restaurants. Afternoons in Chelsea are perfect for gallery hopping or exploring the newly restored Metropolitan Museum of Art and Museum of Modern Art. Visit the Slipper Room for a burlesque show, the New York Comedy Club for stand-up comedy, or the Nuyorican Poets Cafe for slam poetry.
The months of April through June and September through early November are ideal times to plan a trip to this Big Apple city because they are the months with the most pleasant weather and the fewest tourists. Depending on the activities you have planned and your budget, the summer and winter months could also be suitable times to visit.
7. Nashville, Tennesse: The Place To Go For Music Enthusiast
If you're a music fan, you can't go wrong with one of the top places for bachelorette and bachelor parties: Nashville. Everyone will have a good time in this live music city, also called "Nashvegas". It is known as a place where country music and southern hospitality thrive.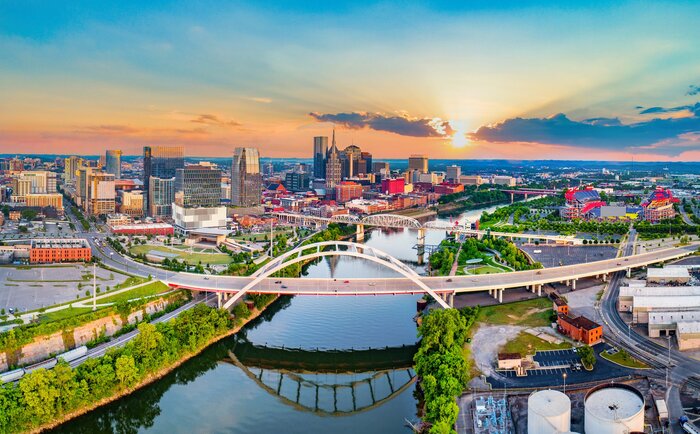 Centrally located and with casual elegance and historic charm, lodging options include the historic Union Station Hotel, the posh Hermitage Hotel, and the Holston House. Nashville is also a popular place to find a home available for rent. You'll want Music Row, The Gulch, and Midtown to be within walking distance or a short Uber trip for maximum convenience.
You and your gal pals should schedule a daytime bike pub tour. The bike-turned-bar seats 15, and it's a great way to see the sights while imbibing your own alcohol. Honky Tonk, a three-story Broadway bar, features live music and dancing after dark. There will probably be a lot of other groups wearing matching T-shirts because it is the bachelor/bachelorette party epicenter in there.
You will find better weather and less crowds during the spring and fall seasons. However, there is something enjoyable to do in Nashville throughout the year.
8. New Orleans, Louisiana: Destination For Food Lover
If you're looking for the best destination for bachelorette party to celebrate your last hurrah as a bride-to-be, New Orleans is a great option. Bourbon Street is probably the first thing that springs to mind when you think of Crescent City. This well-known historic city is a popular spot for bachelorette parties throughout the city.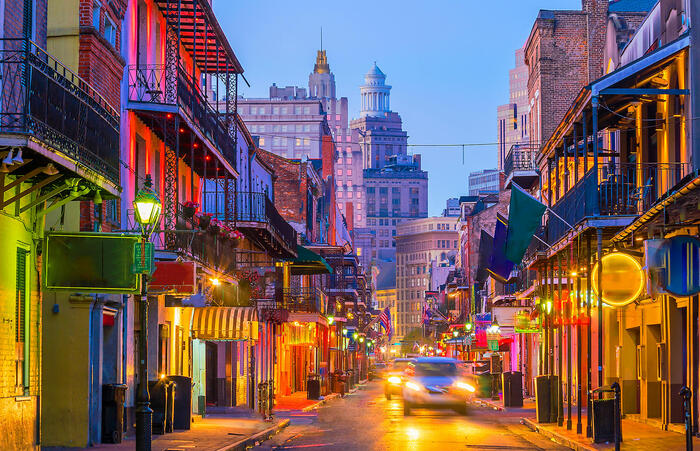 For first-time to go this place, the French Quarter is best. Most of New Orleans' top sights and gorgeous landscapes are within walking distance of the French Quarter. The Warehouse District or Central Business District (CBD) are nearby.
The Troubadour – a Hilton hotel – is ideal for the jazz fans because of its proximity to the French Quarter and the city's newly renovated theaters, shops, and landmarks.
For good reason, this The Hollywood South is the most frequented city in the United States for bachelorette party destinations. It's a pleasure to stroll about the French Quarter, Arts, and Garden Districts. Bourbon Street evenings (at spots like Pat O'Briens and Cat's Meow) are a fixture of social life. Visit Jackson Square and several of the jazz clubs on Frenchmen Street before you leave. At every corner, you'll find more bach partygoers, vivid Creole culture, and infectious music.
The months of October, January, March, and April are the most pleasant times for a girls trip. These times of year are the most economical and least crowded. Avoid visiting here between June 1 and November 30; this is when the weather is at its worst (hot and humid) and hurricanes are most likely to strike.
9. Vail, Colorado: The Mountain Lovers' Paradise
Vail, which is about 100 miles west of Denver, Colorado, has some of the most breathtaking and incredible views in the state. For a person who love mountain biking, this is one of the best places for bachelorette party. But even during the summer, this is a beautiful mountain town where you can spend a classy bachelorette weekend.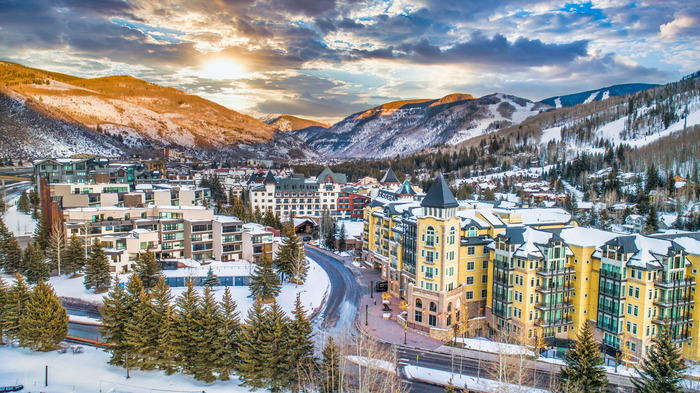 There is no other lodging option in Vail that can compare to staying at a ski resort. These resorts are wonderful choices for hosting a bachelorette party, whether you're there in the summer or the winter; the Vail Run Resort is one of the best places to stay if you're in the Vail area.
Mountain-loving brides would appreciate this destination bachelorette party. Even in summer, this mountain town is a lovely bachelorette vacation. Vail is known for snow sports. Skiing, snowboarding, and snowplay are fantastic bachelorette activities. Staying in Vail or a ski resort gives you access to the best slopes in Colorado throughout winter.
Vail is most enjoyable between the months of June and September, then again from December to March. However, the months of December through March are peak ski and snowmobile season, when both the number of visitors and the cost of hotels skyrocket.
10. San Diego, California: City Of Four Seasons
San Diego is a best destination for bachelorette party all year long, in the spring, summer, or fall. Leave out "things to do," it's the best. Take some surf lessons at the white sand beaches, go to the San Diego Zoo, eat fresh seafood, and drink at all the local favorite breweries. You'll be sure to get a great group photo, and, it's one of the least costly girls trip.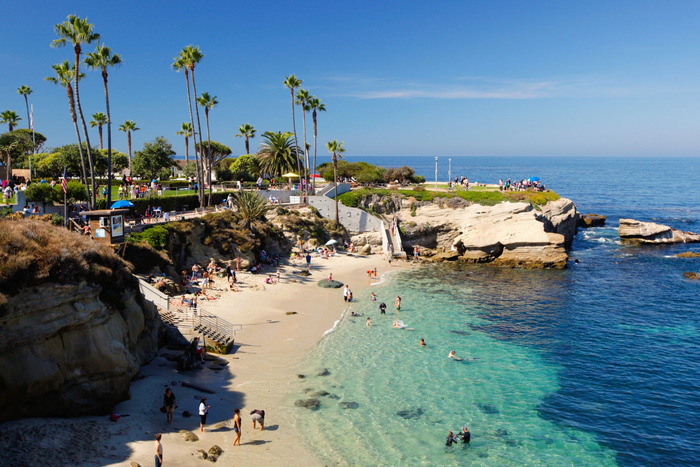 Staying in the Gaslamp District puts most bachelorette weekend activities within walking distance. San Diego is a vast city, so use Uber, which is ubiquitous. If you have a considerable budget, choose the Intercontinental San Diego. Downtown hotel with scenic views and pool. The Courtyard by Marriott San Diego Gaslamp/Convention Center is affordable and close to the city's best bars, incredible restaurants, and nightclubs.
If you and your best girls all happen to be in the same general area, you could theoretically have a bachelorette party in a single day. Towels, umbrellas, snacks, drinks, and everything else you could need for the day should be packed as well. Sometimes it's hard to find a parking spot or a position on the sand by late afternoon at popular beaches. Because it is one of the safest states for LGBTQ+ couples, California is a great option for a lesbian perfect destination bachelorette party.
The warmer months are the greatest time to visit San Diego so that you can make the most of the beautiful beaches, which are the city's main draw. The greatest weather, the hottest ocean temperatures, and less people may all be found in late summer, especially in the month of September.
>>> Further Reading: 31 Best Personalized Bachelorette Gifts (2023 Gift Guide)
Best International Bachelorette Party Destinations
11. Ibiza, Spain: Wonderful Place For The Party Girl
Ibiza is one of the cheap bachelorette party destinations for brides who want to party all day and night for their bachelorette parties. This beautiful and fun island off the coast of Spain is the perfect place for a bachelorette weekend.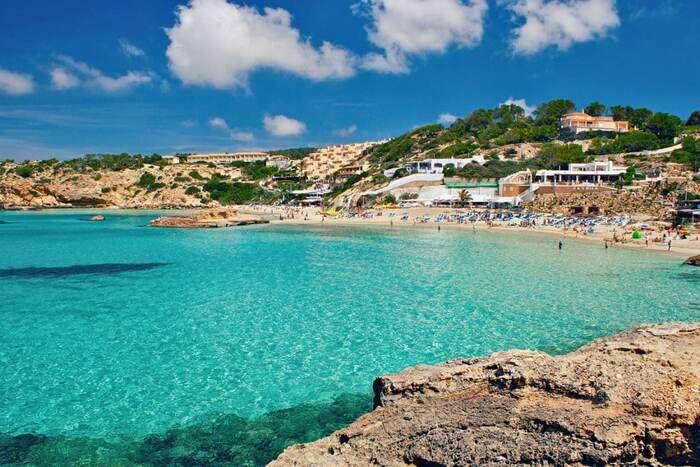 Ocean Beach Ibiza, Ushuaia Ibiza Beach Hotel, and Blue Marlin Ibiza are three of the most well-known beach clubs on the island, and they all make excellent party venues. Having a party on a boat or in a rented villa are two other best options to think about. Ibiza Town, San Antonio, and Playa d'en Bossa all have a wide variety of nightlife options that could satisfy your group's wants for a good time. In order to guarantee availability and to conform to any regulations or limits, it is essential to do research and book in advance.
For bachelorette parties, Ibiza is the world's best bachelorette party destinations. The magnificent scenery, lively nightlife, and fun beaches of Ibiza, Spain make it a great choice. Pacha, Amnesia, and Ushuaia are among of the world's top nightclubs, and they might host your celebration. Beach d'en Bossa and Cala Comte are just two of the many stunning beaches you may visit. In a city with so many of the world's best chefs, you can expect to eat everything from Spanish tapas to biscuits the size of your head. Or, celebrate the end of the day with boat rides complete with cocktails, live music, and breathtaking scenery.
As the party crowd thins out and the temps are in the mid- to high-70s and low- to mid-80s, May through October is the perfect time to visit Ibiza. Low season is from November to April, when temperatures are typically in the 50s and 60s and airfare and accommodation rates are significantly lower.
12. London, United Kingdom: Ideal Destination For Big City Girl
London, the United Kingdom's capital, is the best destination for bachelorette party. It has plenty of activities to do there for the special occasion. Big Ben, Buckingham Palace, and London Bridge are all included in a full day of touring in the city of London.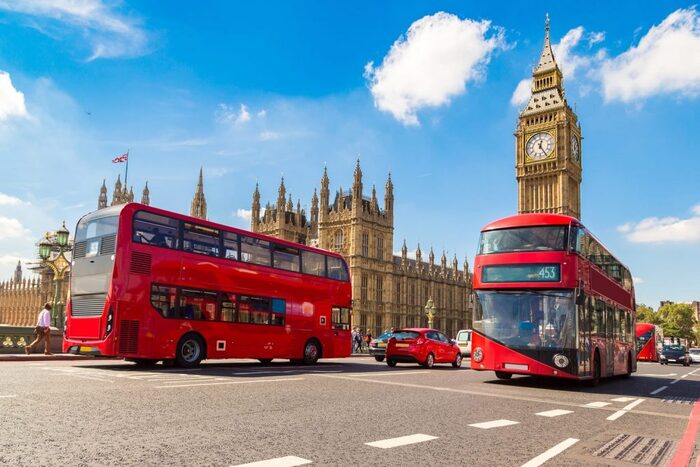 London is a great place to visit for a group vacation in Europe. The Distillery is a gin distillery with a restaurant, rooftop bar, and tasting room on the trendy Portobello Road. With its four stories of ginspiration, the distillery creates a one-of-a-kind experience that celebrates the spirit and its heritage. Learn the art of mixology at the hotel's Ginstitute, where guests are led through a gin-making experience by master distiller Jake Burger.
When choosing London is the top cities of bachelorette destinations, there are a few extra fun activities that you may want to explore. To drink prosecco on top of London's tallest building, The Shard, you'll need to schedule some time. It's a good time, you'll get some beautiful shots, and besides, who doesn't enjoy a drink of prosecco?
It's a terrific way to celebrate the bride's arrival in London if you want to view it by water. A designated driver will take you around the area. Thus you can relax and enjoy your favorite beverages while taking in the sights. Many of the city's bars date back hundreds of years and are in immaculate condition.
The months of March through May are ideal for a day trip to London due to the pleasant weather and lush greenery of the city's parks. On the other hand, luxury hotel and airfare costs increase in late spring because it is peak tourist season, along with the summer.
13. Tulum, Mexico: Perfect For Beach Girl Gang
The perfect City of Tulum, Mexico's Caribbean coast, is a tropical paradise to spend some time. It's known for its beaches, world-class cocktails, and gastronomy. Tulum has recently become a popular location for affordable bachelorette party destinations. Visit their nightclubs and bars, relax on their shores, and enjoy all that they have to offer.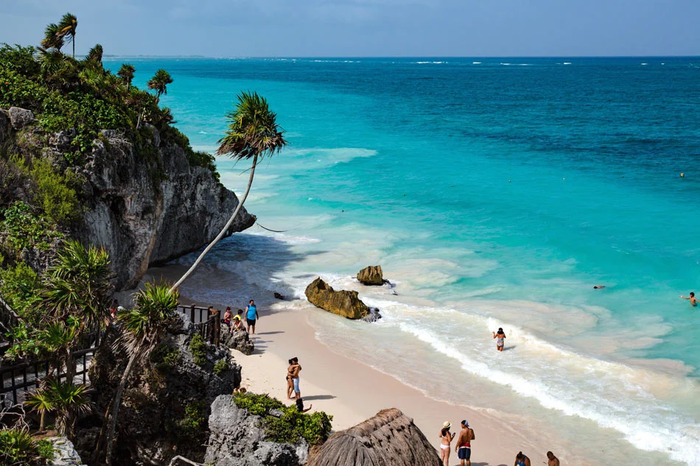 Azulik is a magnificent treehouse hotel set above a jungle, and a stay there would be an experience to remember. Clothing-optional guests can enjoy the private beach at this resort before heading to the on-site Kin Toh Restaurant for a grab dinner. The spa at Azulik provides holistic Mayan therapies for purification and reawakening, and there's a beach bar where you can watch the sun set over the Caribbean.
The Mayan ruins are a must-see for history buffs. The ruins and Temple of the Frescoes in Tulum are well worth your time. Take a plunge into one of the world's most beautiful underwater sinkholes by going on a cenote tour. Go to the cenotes early to avoid the throng and get some great shots. Tours to Pablo Escobar's former home, Casa Malca, are also available.
Shoulder months like May, July, and August are great times to visit Tulum if you care about saving money and finding a perfect spot to lay out your beach towel. In general, hotel and flight prices to the Riviera Maya are cheaper in the shoulder seasons.
14. Bali, Indonesia: The Island Of Healing
Bali's popularity as the best destination for bachelorette party has grown in recent years. This lovely island is becoming popular as a vacation destination. When it comes to bachelorette parties, there is no better place than Bali for a bride to be. You can go to a nightclub, a drag performance, relax on a beach, or go trekking and eat at some of the best restaurants in the city.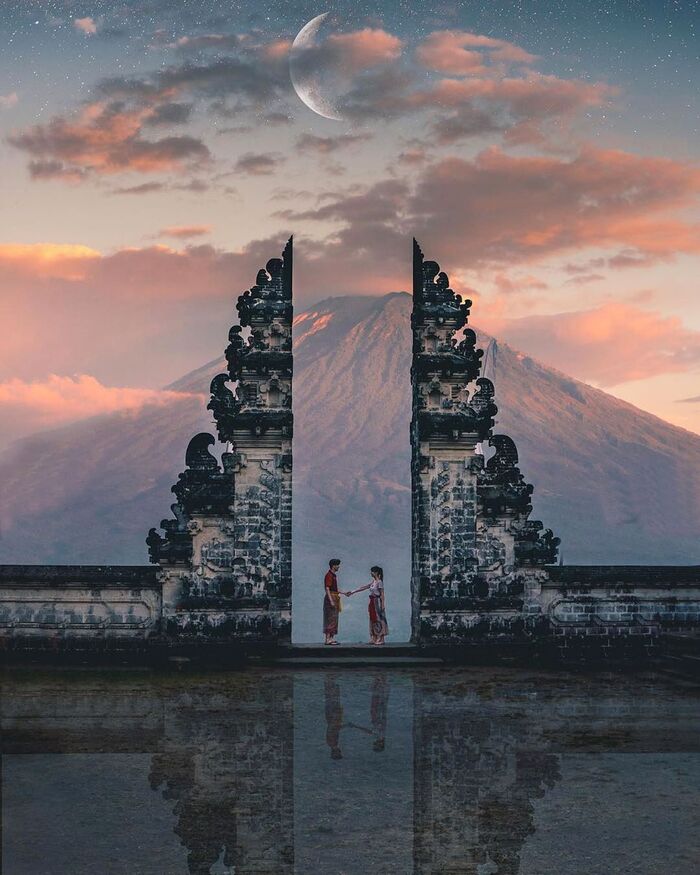 There is a large choice of places to stay in Bali that are appropriate for a bachelorette party, so you can find something that works for your needs and your budget. Seminyak is a popular place to have a bachelorette party because of its hip bars, beaches, and boutiques. Seminyak is home to a wide variety of five-star hotels, villas, and resorts, many of which feature private pools, spa treatments, and 24-hour in-room dining.
When it comes to bachelorette party destinations on a budget, there is no better place than Bali for a bride to be. You can go to a nightclub, a drag performance, relax on a beach, or go trekking and eat at some of the best restaurants in the city. In Bali, the party can relax on the beach or by the pool all day and eat great organic food. Windsurfing and swimming are other prominent water sports.
Although Bali has a pleasant climate throughout the year and can be visited at any time of the year, the months of April through October, which are considered to be Bali's summer months, are considered to be the greatest time to go.
15. Iceland: Best Place For An Outdoor-Loving Bride
For a bachelorette party, the bride to be may want to find a place where they can do more activities outside. Iceland is a must-see for anyone who wants a unique experience. It has one of the most beautiful and affordable bachelorette party destinations in Europe and is an unusual place to have a bachelorette party.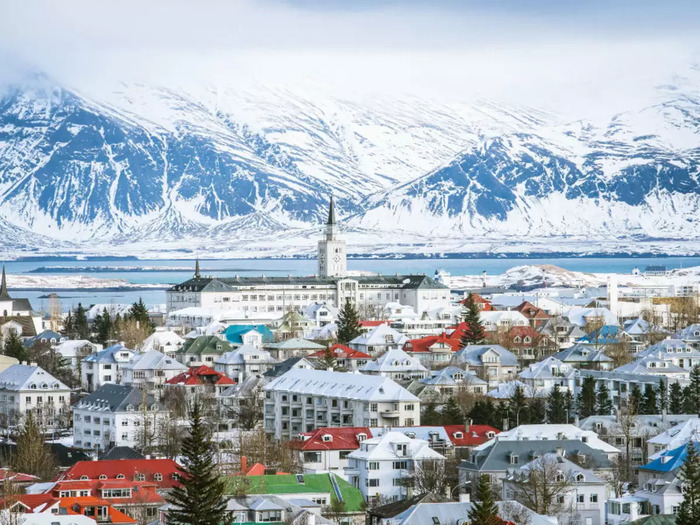 Iceland's capital, Reykjavik, has several accommodations. For elegance, the Hotel Borg's art deco building and top service are ideal. The 101 Hotel is a boutique Icelandic experience that epitomizes Scandinavian chic. "Bridle parties" photoshoots with wild horses are available at Hotel Rangá in southern Iceland. Ice caves, hot tub springs, and more are easily accessible from there.
You have the option of taking a relaxing bath in the lagoon or making use of the spa treatments. In addition to bathing in the water, you can use face masks and other treatments in the saunas and other spa services.
Consider joining a tour for more outdoor activities. Hiking trails, snowmobiling, and waterfall-viewing tours are among the options available. Even though some of the female travelers aren't very adventurous, the natural beauty of Iceland will draw them in.
The summer of June through August offer the greatest weather and the longest hours of daylight in Iceland. July and August are ideal months for hikers because that's when the trails are open. Nonetheless, the months of February, March, September, and October are your greatest bet for seeing the Northern Lights in Iceland, so don't rule them out just yet.
>>> Find the best ideas about bachelorette party activities at home here!
16. La Fortuna, Costa Rica: Paradise For A Laid-Back Bride
Located in the mountains of northern Costa Rica, the town of La Fortuna is a popular tourist destination thanks to the country's abundance of breathtaking scenery and exciting outdoor pursuits. La Fortuna, famous for its natural hot springs, waterfalls, and volcano, is a popular choice for bachelorette party destinations in Costa Rica.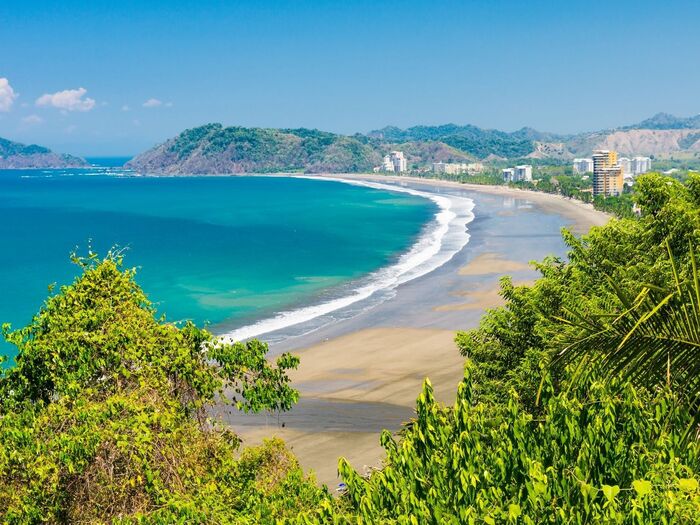 Nature enthusiasts seeking an outdoor bachelorette trip should visit Tabacon Thermal Resort & Spa, a tropical sanctuary on 900 acres of Costa Rican rainforest near the Arenal Volcano. After exploring the botanical gardens, visitors can relax in hot springs and waterfalls. Spa treatments in outdoor bungalows or in-pool cocktails at the Agua Ardiente Pool Bar are great ways to relax.
Adventure sports like horseback riding, ziplining, and trekking through the lava fields to the La Fortuna Waterfall are great ways for best friends to bond over shared experiences. Join a safari float tour along the Peas Blancas River for a less strenuous excursion that culminates in a visit to a chocolate farm (tasting included).
Because to its constant tropical climate, La Fortuna is lush and green throughout the year. If you want to take advantage of the many outdoor activities, the best time to visit is between December and April, during the dry season.
17. Tokyo, Japan: Asia's Most Popular Destination
Although Tokyo might not be the first place that comes to mind when thinking about bachelorette party destinations, it is definitely worth considering. This large metropolis has everything a bride to be might want, making it the best destination for bachelorette party in Asia.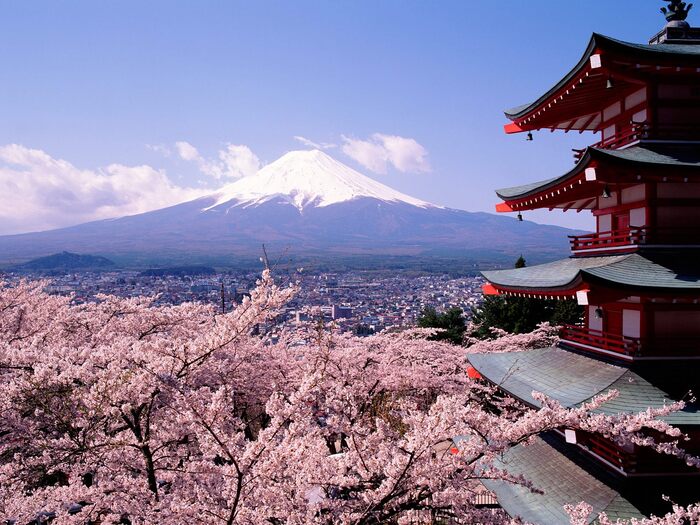 Tokyo has a wide variety of great bachelorette party destinations on a budget to choose from. One fantastic option is the Act Hotel Shibuya. Because of how hassle-free and secure it is to navigate around the city, Tokyo is a top pick for a bachelorette party. If anyone in your party has been drinking, you can get where you need to go without worrying about driving while impaired because the metro system is straightforward.
The young ladies are going to have a blast in Tokyo with all its exciting attractions. There are plenty of exciting nightlife options, excellent dining, and fun outdoor pursuits to be had there. Also, it ranks among the world's safest urban areas.
Here, you have the option of spending quality time in both the city and the great outdoors. Before hitting the clubs at night, you might want to spend the day at one of the many nearby hot tub springs.
March and April, as well as September and November, are prime times to visit Tokyo as the best bachelorette destinations. Fall ushers in mild temperatures and vibrant foliage. In the spring, though, the cherry blossom trees replace the autumn leaves and add bright colors of their own.
18. Paris, France: The Fashion Capital For A Fashion Girl
Any bride to be, but especially a fashionista, will love Paris as a wedding destination. Anyone who enjoys fashion should visit Paris, which is recognized as the fashion capital of the world. It doesn't matter if Paris is known as a romantic destination. The affordable bachelorette party destinations with the females can still happen here.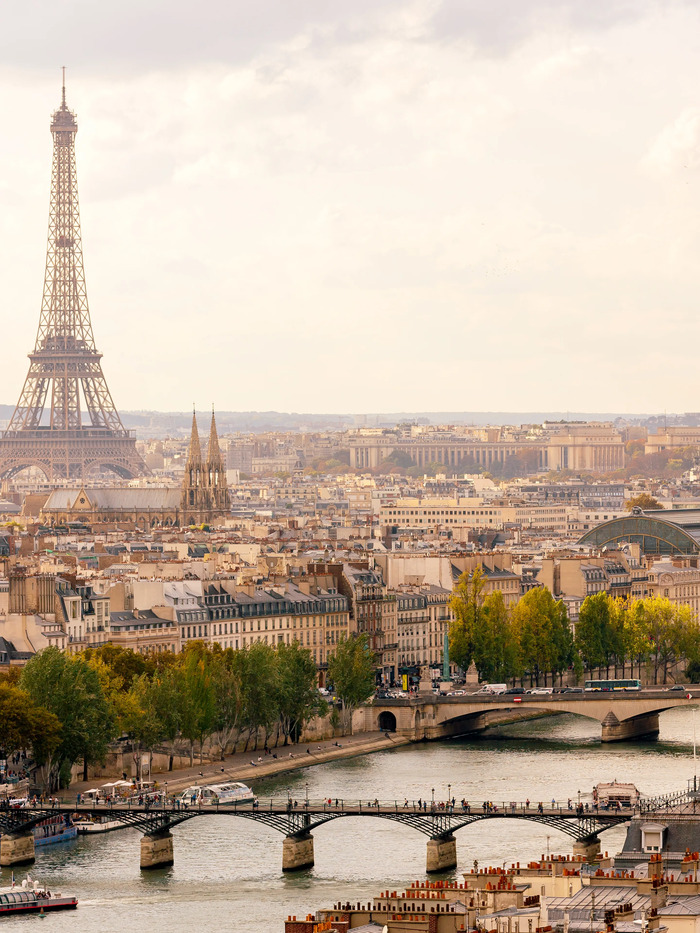 Around the Eiffel Tower is often regarded as one of the most desirable locations for lodging in all of Paris. The Hotel Beaugrenelle Tour Eiffel is ideal since it has a breathtaking view of the famous monument in addition to an outstanding location that is convenient for all of the activities that you wish to participate in.
There are numberous things for you if you choose Paris is the top among best places for bachelorette party in the world. When you visit Paris, you'll need to arrange a quality time to explore all the city's art galleries and some French cuisine. From the Arc de Triomphe to the Louvre, everything in Paris is included in this category. Booking a wine-tasting tour in Paris is a fun and stylish way to sample some of the city's finest vintages.
Visiting classic cafes and taking a nighttime ghost tour of Paris were two things that may be added to your girls trip to Paris. A picnic or glass of wine in front of the Eiffel Tower is a must-do when in Paris. A blanket, some snacks, and a couple of bottles of wine are all that is needed for a relaxing afternoon in the park with a group of best friends.
Between the months of June and August, as well as September and October, Paris is at its most beautiful. There are good and bad parts to both summer and fall. The weather in Paris is nearly beautiful from June to August (perfect). Temperatures routinely reach the high 70s, and the days are bright and sunny.
19. Amsterdam, Netherlands: The City Of Funny
Amsterdam has a well-earned reputation as one of Europe's best bachelorette party destinations. The Red Light District and a slew of "coffee shops" and pubs may be found here. Besides many museums, the Dutch capital is a cultural hub with beautiful views and high-end hotels.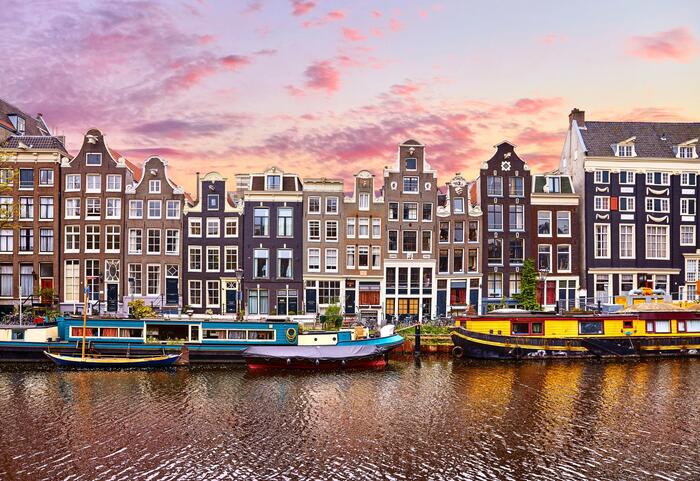 Affordable bachelorette party destinations are popular in Amsterdam due to their living environment and many activities. Amsterdam's hostels and hotels range from cheap to luxurious accommodations. Hostels, which are inexpensive and social, make cheap bachelorette party destinations. The Flying Pig Uptown hostel offers private rooms and shared dorms for bachelorette parties. The hostel's bar hopping and smoking room make it a pleasant hangout for best friends. Meininger Hotel Amsterdam City West and Stayokay Amsterdam Stadsdoelen are some affordable Amsterdam hotels.
Amsterdam has many activities for bachelorette party vibes. Canal cruises, which include drinks and food, are popular. A cocktail-making workshop with a bartender is another interesting pastime. Visit a city spa-like Sauna Deco or Koan Float to unwind. Amsterdam's nightlife has several bars and clubs. Some best places for bachelorette party include the club Escape, the rooftop bar Hannekes Boom, and the brewery Brouwerij 't IJ. Ultimately, a visit to Amsterdam's Red Light District is a must.
20. Providenciales, Turks, And Caicos: An Island For Unwind
Go no further than Park City, Utah, also known as the site of the Sundance Film Festival, if you're in the mood for girls getaway. Ride your bike from vineyard to vineyard, or take the Wine Train for a half- day excursion! Take your girlfriends on a hot air balloon flight over the stunning scenery for a once-in-a-lifetime experience they won't soon forget.
Grace Bay is considered to be one of the world's most beautiful beaches. Staying at a beachside resort and waking up to the sight of waves lapping at white sand sounds like the most romantic bachelorette party ever. Providenciales is also known for its lively delicious restaurants and fun things to do, like snorkeling and boat trips to nearby islands.
>>> Recommend Reading:
When it comes to vacations, it doesn't matter where you go as long as you're happy to be there. Oh Canvas is confident that these suggestions for the best destination for bachelorette party will help you find the appropriate location for your bride. Remember to plan ahead of time to ensure that your girls trip is as enjoyable as possible.