The best destination for bachelorette party is the greatest way to spend time with your best friends before the wedding. But the most important thing to remember is that your bachelorette party will be fun no matter where you go. The best way to celebrate a bachelorette weekend is to go somewhere new. Decide where you want to go before you start planning your awesome trip. Check out Oh Canvas's suggestions for romantic getaways with your special one.
Affordable Bachelorette Party Destinations In The US
1. Napa Valley: Place For Adventurous Girl
A night out in Napa Valley with the bridesmaids for the bachelorette party doesn't sound all that bad. Napa Valley is a small town, but there are many other charming towns close by, such as Sonoma, Calistoga, Healdsburg, and Saint Helena.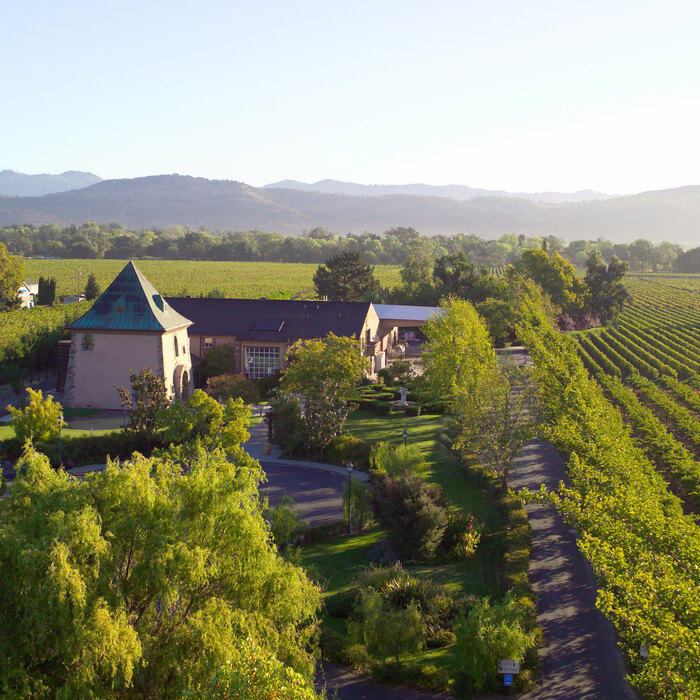 Napa Valley is one of the best places for a bachelorette party on a long weekend girls' getaway. Whether you're a group of wine lovers sniffing tannins or want to celebrate in warm weather.
The best way to decide what to do in Napa Valley is to sip wine and tour the wineries. It's not just for the weekend that you may go over the top with your decorations.
2. Los Angeles: The City Of Movie
Visitors to Los Angeles will be impressed with the city's ability to turn up the heat on any party. Los Angeles is the best destination for bachelorette party option for any bride. Especially for those who wish to experience the nightlife, dining, and shopping. People who like to be active can hike up to the Hollywood sign in Los Angeles.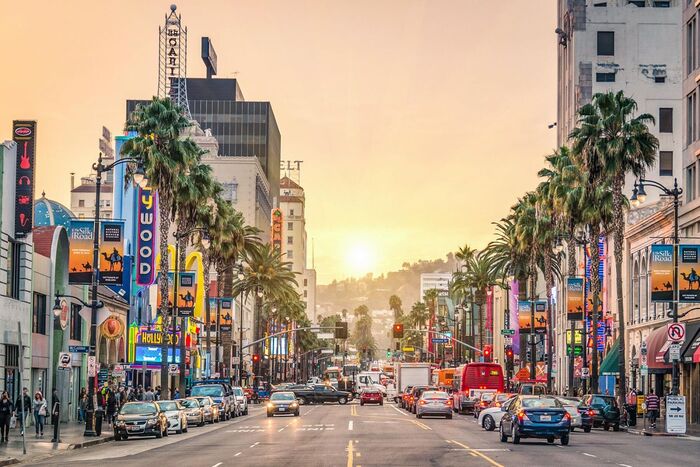 When they get there, they'll see the caption from the movie LaLa Land that everyone posts on Instagram. Your bridal party can rent a private cabana at The Hilton. This is a popular place for celebrities where you can get a closer look at the stars.
3. Palm Springs: A Land For Nature Lover
Palm Springs has become the best place in the U.S. for a bachelorette party. It is always sunny and has palm trees that look like they belong on a postcard. Also, it has many restaurants, hotels, and spas. Most places on the West Coast are only a short flight away from Palm Springs. Thus bachelorette parties there is a good option.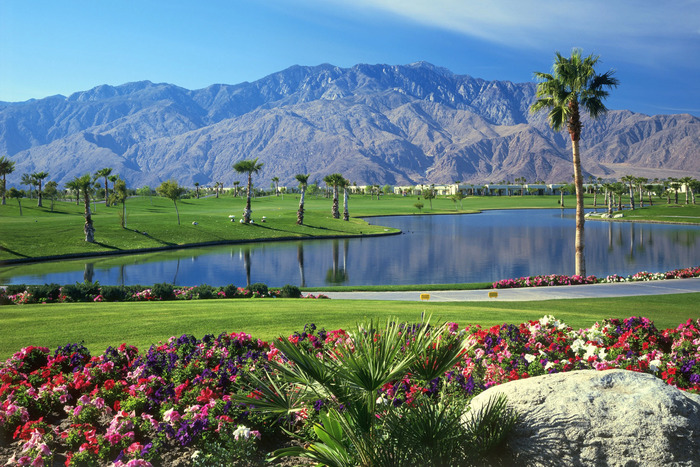 Every bachelorette trip should stop in Palm Springs. Your women can enjoy the natural beauty of the area. Take this half-day trip, which starts with a 10-mile bike ride to the Andreas Canyon trailhead. You'll then walk through a beautiful area with rock formations and a canopy of native palm trees.
4. Scottsdale: Place For A One-Of-A-Kind Experience
Even though it's dry in Scottsdale on a Saturday afternoon, people still wear cowboy hats and have fun. There is always one group that stands out: the Scottsdale bachelorette parties. This land is the best destination for bachelorette party in the U.S because it has about 350 sunny days per year.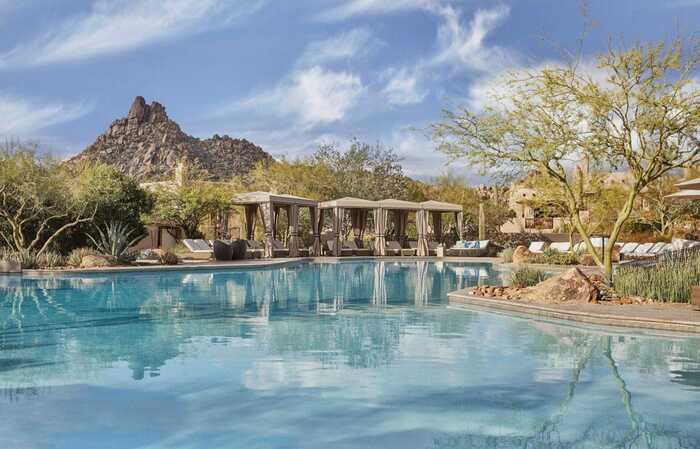 Arizona Party Bike Tours are a fun way to see the city of Scottsdale with your bridesmaids. You'll stop at two or three bars and pedal the remainder of the afternoon. Make a reservation at the W Scottsdale, which is recognized as one of the best hotels in town. If you're looking for something out of the ordinary to do with your friends, Arizona Goat Yoga is a great place to go. You've never had a bachelorette party like this before.
5. Las Vegas: Classic Bachelorette Destination
For a bachelorette celebration, there's no better place than this city to be. Because of the nightlife, and many casinos and live music venues, bachelorette parties are common in Las Vegas. The Las Vegas Strip is home to some of the best of these establishments.
Las Vegas is a popular place for bridal showers because it has so many things to do. You can go out and have fun all day and night if you want to. But you can also shop, relax at a spa, and see some of the area's natural beauty if you want to. In Las Vegas, bachelorette parties often take place at pool parties because they are easy to get to.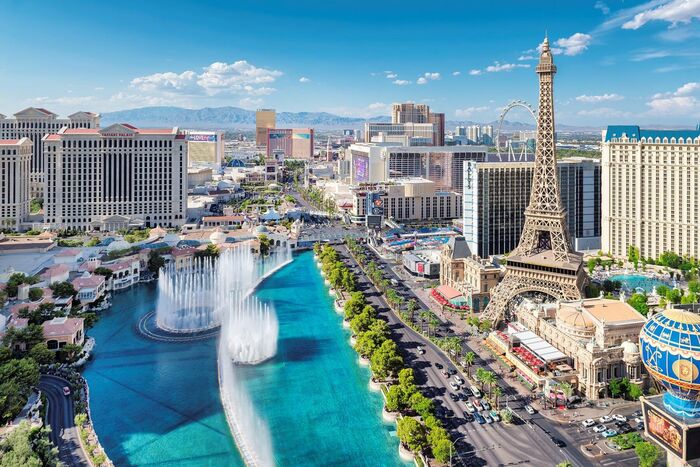 Many of the bigger hotels and resorts have beautiful pools where you can enjoy the sun, music, and drinks. Many pool parties are held in the city, even if the hotel where you're staying doesn't host them. Aside from the day parties, Las Vegas is a popular place for bachelorette parties. It has nightclubs, casinos, fine dining, and, of course, shows with male dancers and singers.
6. New York City: Perfect Place For Playful Girl
There's no doubt that New York City is the center of almost everything. Thus everyone who visits catches the city's energy. Because of this, your bachelorette party in New York City will fit right in, and it will be easy to decide what to do. The New York City bar scene has something for everyone, from the quiet bachelorette to the loud party girl.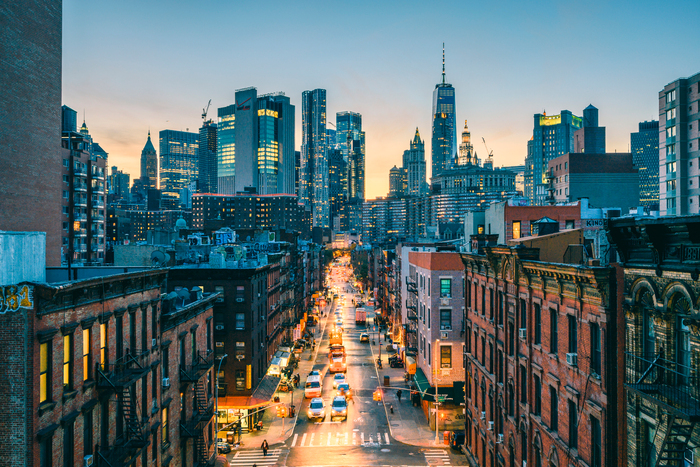 Bachelorettes in New York City have a bewildering choice of alternatives. Visitors can spend all day for shopping, walking around Central Park, or trying the restaurants. Pop-up events, Broadway shows, and 25,000 nightclubs and bars show. The nickname "City That Never Sleeps" is well deserved. So we can say that New York is the best destination for bachelorette party that you should consider.
7. Nashville, Tennesse: The Place To Go For Music Enthusiast
If you're a music fan, you can't go wrong with one of the top places for bachelorette parties: Nashville. Everyone will have a good time in this music mecca, also called "Nashvegas". It is known as a place where country music and southern hospitality thrive. Downtown Nashville's most popular area is Broadway.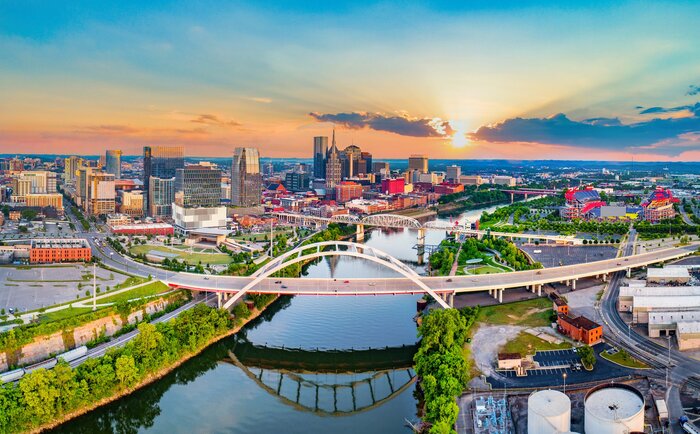 Every night of the week, there are hundreds of clubs that feature live entertainment. The bars of country music stars like Jason Aldean, Blake Shelton, and others are a lot of fun to visit. Visit Nashville's bars and listen to live music, and you'll have a blast. Nashville is no stranger to bachelorette pirates. So don't if you get special attention in bars.
The open-air bus journey is a common activity for bachelorette parties. You'll ride an all-around city with the wind in your hair, blasting whatever music you choose and drinking anything you like. It's a terrific way to get some nice shots of the group away from the hustle and bustle of Broadway for a little while.
8. New Orleans, Louisiana: Destination For Food Lover
If you're looking for the best destination for bachelorette party to celebrate your last hurrah as a bride-to-be, New Orleans is a great option. Bourbon Street is probably the first thing that springs to mind when you think of New Orleans. This well-known thoroughfare is a popular spot for bachelorette parties throughout the city.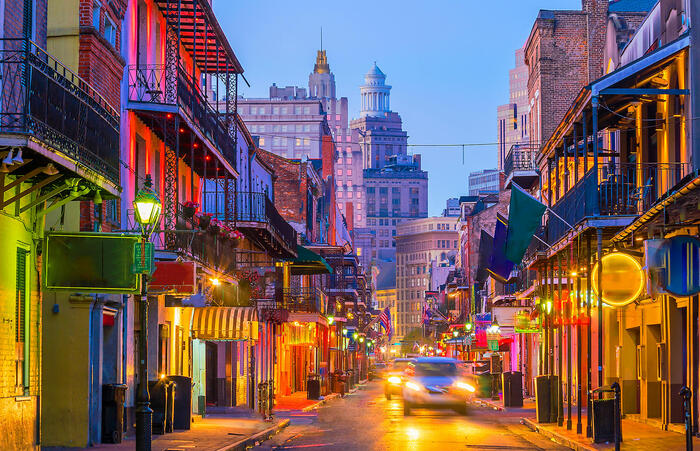 In addition to Bourbon Street's all-day, all-night partying, New Orleans is noted for its diverse culinary offerings. For the foodie bachelorette, this is the ideal place because it offers a taste of everything. You must take a cuisine tour of the city in between bars on Bourbon Street.
9. Vail, Colorado: The Mountain Lovers' Paradise
Vail, which is about 100 miles west of Denver, Colorado, has some of the most breathtaking views in the state. For a mountain-loving bride, this is one of the best places for a bachelorette party. But even during the summer, this is a beautiful mountain town where you can spend a classy bachelorette weekend.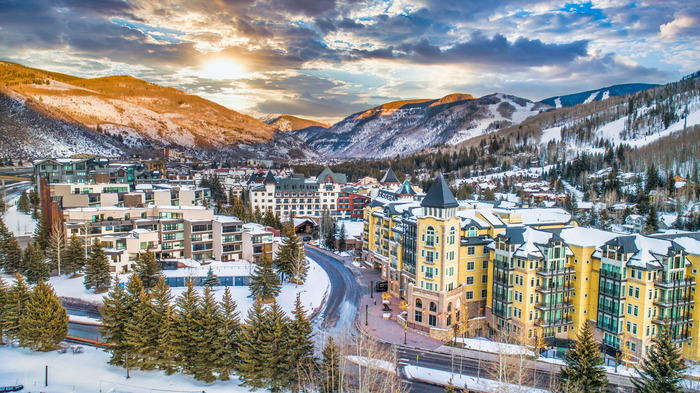 When visiting Vail, don't forget to check out the snow activities. Going skiing, snowboarding, or having fun in the snow can make a bachelorette party even better. In the winter, Vail and the area around it are great places to go if you want to find a great place to ski. You can set up lessons for anyone in the group who isn't an expert skier or snowboarder before you hit the slopes.
After a long day on the slopes, the best way to unwind is to hang out with your friends and drink hot chocolate or cocktails by the fire. Because so many guests buy the bride a drink, you'll want to check out the restaurants and pubs in the area. Vali is an ideal place to celebrate the bachelorette party gifts for the bride should consider.
10. San Diego, California: City Of Four Seasons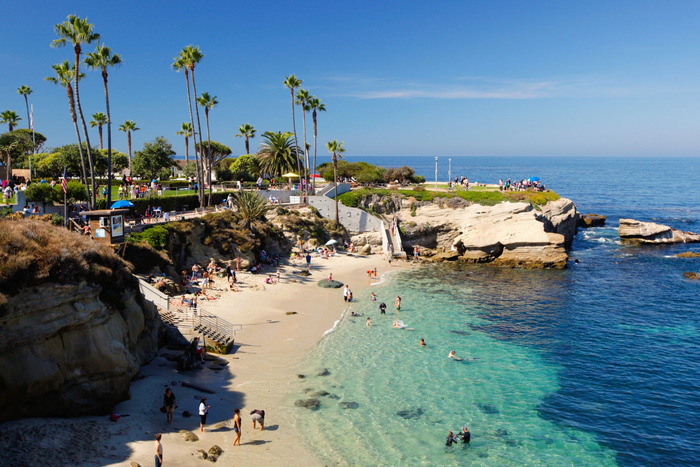 San Diego is a great place to visit all year long, in the spring, summer, or fall. Leave out "things to do," it's the best. Take a surfing lesson at the beach, go to the San Diego Zoo, eat real Mexican food, and drink at all the local breweries. You'll be sure to get a great group photo, and, it's one of the least costly girls' trips.
>>> Further Reading: 31 Best Personalized Bachelorette Gifts (2022 Gift Guide)
Best International Bachelorette Party Destinations
11. Ibiza, Spain: Wonderful Place For The Party Girl
Ibiza is one of the best places for brides who want to party all day and night for their bachelorette parties. This beautiful and fun island off the coast of Spain is the perfect place for a bachelorette weekend. For bachelorette parties, Ibiza is the world's most popular destination.
Many bars and clubs dot the island. That is where guests will likely buy the newlywed bride a drink or two, so you may party the night away. For even the most raucous bachelorette, there's room for some downtime.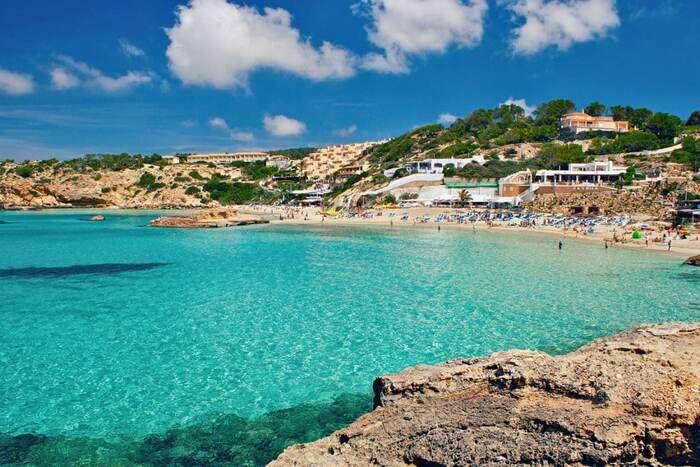 A common practice on the island is to spend the day at the beaches. You may soak up some rays before going out for the night. There are also day gatherings at the beach clubs and party boats if that is more your style.
If you want to do something else while on vacation in Ibiza, food and drink tours are a great choice. You will also go on a tour of the island while eating local food and drinking Spanish wine and cocktails.
12. London, United Kingdom: Ideal Destination For Big City Girl
London, the United Kingdom's capital, is the best destination for bachelorette party. It has plenty of activities to do there for the special occasion. Big Ben, Buckingham Palace, and London Bridge are all included in a full day of touring in the city of London.
When arranging a bachelor party in London, there are a few extra fun activities that you may want to explore. To drink prosecco on top of London's tallest building, The Shard, you'll need to schedule some time. It's a good time, you'll get some beautiful shots, and besides, who doesn't enjoy a drink of prosecco?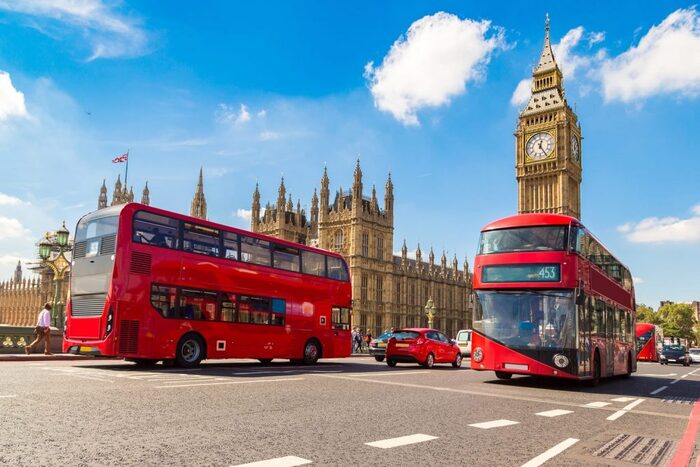 It's a terrific way to celebrate the bride's arrival in London if you want to view it by water. A designated driver will take you around the area. Thus you can relax and enjoy your favorite beverages while taking in the sights. Many of the city's bars date back hundreds of years and are in immaculate condition.
It doesn't matter what the bride likes. A trip to one of the tearooms is a stylish and appropriate pre-wedding activity. The London live music and club scene, on the other hand, is among the world's best. After all, London is the birthplace of a great night out!
13. Tulum, Mexico: Perfect For Beach Girl
The City of Tulum, Mexico's Caribbean coast, is a beautiful place to spend some time. It's known for its beaches, world-class cocktails, and gastronomy. Tulum has recently become a popular location for bachelorette parties. Visit their nightclubs and bars, relax on their shores, and enjoy all that they have to offer.
At the very least, you'll need to plan for a full day at the beach in Tulum. It's a terrific opportunity to spend time with the girls and enjoy some sun and sand. While sipping cocktails and munching on some scrumptious snacks. The archeological sites of Mexico might be an interesting side trip as well.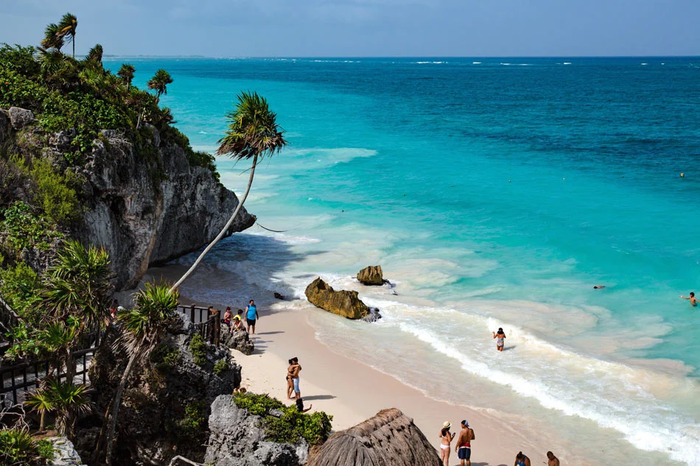 In Tulum, there are many sinkholes where adventurous bachelorette parties can swim and snorkel. The other bachelorette cities don't have anything like this. Consider taking a trip to swim with sea turtles if you're looking for something special while underwater.
When you go to one of the many ancient Mayan sites in Cancun, like Chichen Itza, you'll never forget your time there. When you take a day trip to the area, which has this historic site, you don't have to worry about how to get there.
14. Bali, Indonesia: The Island Of Healing
Bali's popularity as the best destination for bachelorette party has grown in recent years. This lovely island is becoming popular as a vacation destination.
When it comes to bachelorette parties, there is no better place than Bali for a bride-to-be. You can go to a nightclub, a drag performance, relax on a beach, or go trekking and eat at some of the best restaurants in the city.
There are many places to go on a romantic getaway with your sweetheart. But if you're looking for an unforgettable bachelorette party, go no farther than Bali. As a bachelorette party destination, Bali is an excellent choice for a beach-obsessed companion.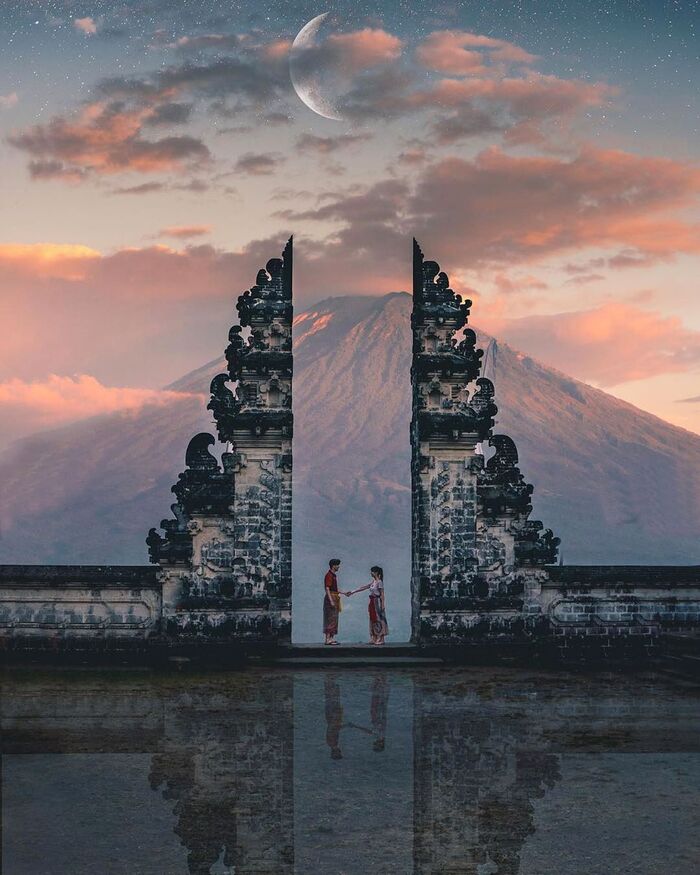 There is no better place to celebrate a bachelorette party than on one of the many stunning beaches in the area. In Bali, the party can relax on the beach or by the pool all day and eat great organic food. Windsurfing and swimming are other prominent water sports.
There are several beaches in the region that provide Dj and private pools where you may cool down during the day. For your bachelorette party in Bali, there are more than beaches to choose from. All-day, you and the girls can practice yoga on the island because it is a popular pastime among islanders.
15. Iceland: Best Place For An Outdoor-Loving Bride
For a bachelorette party, the bride may want to find a place where they can do more activities outside. Iceland is a must-see for anyone who wants a unique experience. It has one of the most beautiful cities in Europe and is an unusual place to have a bachelorette party. Visitors to Iceland's capital and largest city, Reykjavik, come from all over the world.
A city is a great place for a bachelorette party, but you should check out activities outside of the city. Especially for the adventurous bride and add them to your Iceland itinerary. The Blue Lagoon is one of Iceland's most popular tourist attractions. During a bachelorette party, this seawater lagoon is the ideal place to relax and unwind.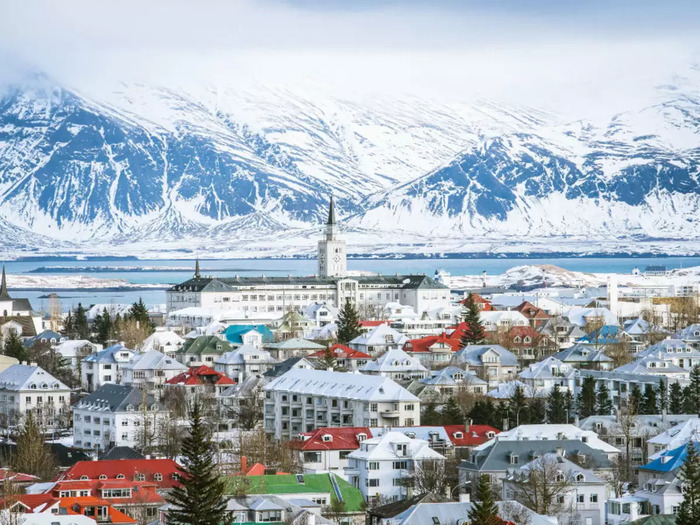 You have the option of taking a relaxing bath in the lagoon or making use of the spa facilities. In addition to bathing in the water, you can use face masks and other treatments in the saunas and other spa rooms.
Consider joining a tour for more outdoor activities. Hiking, snowmobiling, and waterfall-viewing tours are among the options available. Even though some of the female travelers aren't very adventurous, the natural beauty of Iceland will draw them in.
>>> Find the best ideas about bachelorette party activities at home here!
16. Jaco, Costa Rica: Paradise For A Laid-Back Bride
When it comes to the best destination for bachelorette party, Jaco, Costa Rica's tropical paradise is ideal. This city is in Costa Rica. It is on the country's Pacific coast, southwest of the capital, San Jose. Jaco is a great place for a laid-back bachelorette weekend. It has beaches, water sports, rainforest ziplining, and wildlife. Consider including one of these Costa Rica bachelorette getaway ideas.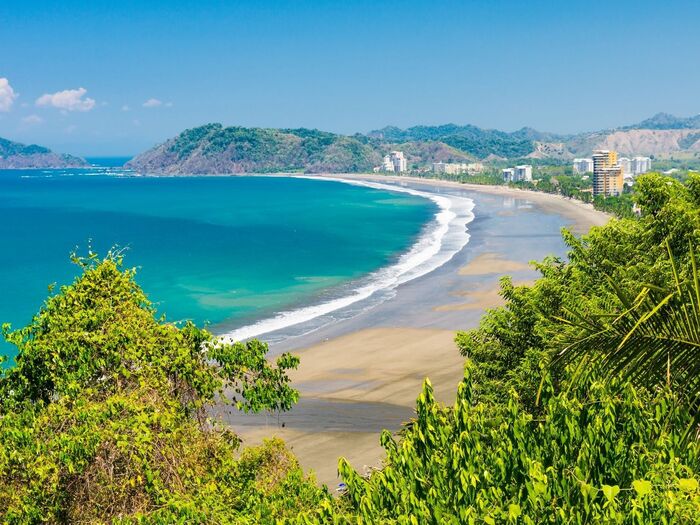 You can enjoy a day at one of the area's beautiful beaches by relaxing on the sand or taking a dip in the ocean. You can hire paddle boards and surfboards, as well as snorkels if you'd want to go snorkeling.
The clubs in town are small, yet they're packed with people. Since the natives like celebrating life's milestones, a bachelorette party is sure to be a hit. You won't go hungry or thirsty at this establishment.
17. Tokyo, Japan: Asia's Most Popular Destination
Tokyo may not be the first place that comes to mind when putting together a bachelorette party itinerary, but it should be. As the largest metropolis in Asia, this is the ideal spot for a bachelorette party because it offers something for everyone.
Japanese cities are often active, and simply just walking around the streets is enough to make anyone happy. Tokyo's neon lights and rich culture will be a hit with the girls.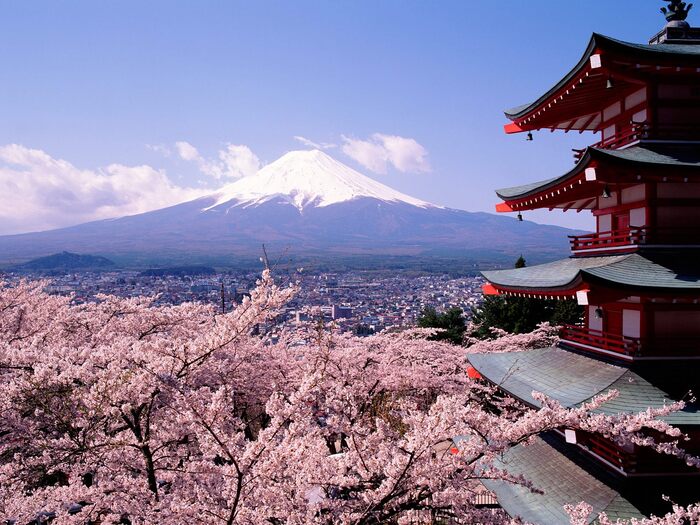 Some of the top restaurants in the continent can be found here, as well as plenty of outdoor activities. The city's reputation as a safe haven is well-deserved.
Here, you have the option of spending time in both the city and the great outdoors. Before hitting the clubs at night, you might want to spend the day at one of the many nearby hot springs.
There are also a number of cat cafes where you may enjoy a cup of joe while snoozing adorable felines!
18. Paris, France: The Fashion Capital For A Fashion Girl
Any bride, but especially a fashionista, will love Paris as a wedding destination. Anyone who enjoys fashion should visit Paris, which is recognized as the fashion capital of the world. It doesn't matter if Paris is known as a romantic destination. The best destination for bachelorette party with the females can still happen here.
When you visit Paris, you'll need to arrange a time to explore all the city's attractions. From the Arc de Triomphe to the Louvre, everything in Paris is included in this category. Booking a wine-tasting tour in Paris is a fun and stylish way to sample some of the city's finest vintages.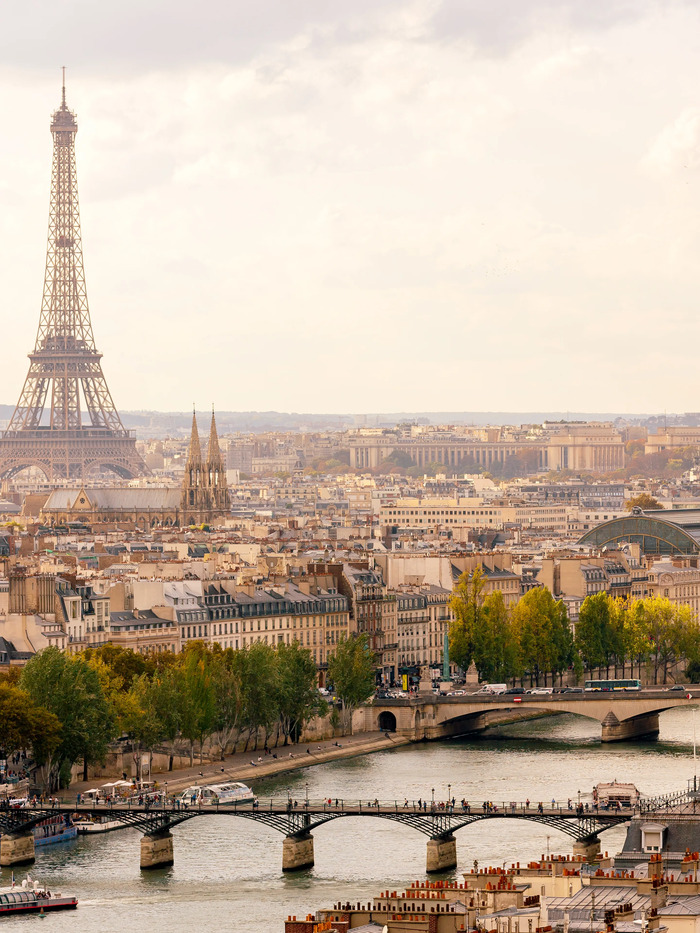 Visiting classic cafes and taking a nighttime tour of Paris were two things that may be added to your trip to Paris. A picnic or glass of wine in front of the Eiffel Tower is a must-do when in Paris. A blanket, some snacks, and a couple of bottles of wine are all that is needed for a relaxing afternoon in the park with a group of friends.
There are few things better than spending time together at a perfume-making session. Make your own perfume and take it home with you from this workshop. Make your own or assist the bride design one she can dress on her big day!
19. Amsterdam, Netherlands: The City Of Funny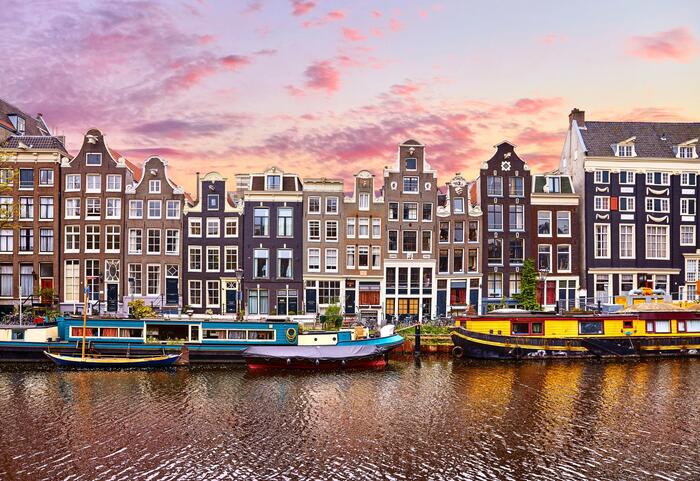 Amsterdam has a well-earned reputation as one of Europe's most enjoyable cities. The Red Light District and a slew of "coffee shops" and pubs may be found here. Besides many museums, the Dutch capital is a cultural hub with beautiful parks and high-end hotels. Like The Hoxton, Amsterdam, and the Pulitzer Amsterdam, and boat cruises along the city's picturesque and old canals.
20. Providenciales, Turks, And Caicos: An Island For Unwind
Grace Bay is considered to be one of the world's most beautiful beaches. Staying at a beachside resort and waking up to the sight of waves lapping at white sand sounds like the most romantic bachelorette party ever. Providenciales is also known for its lively restaurants and fun things to do, like snorkeling and boat trips to nearby islands.
>>> Recommend Reading:
When it comes to vacations, it doesn't matter where you go as long as you're happy to be there. Oh Canvas is confident that these suggestions for the best destination for bachelorette party will help you find the appropriate location for your bride. Remember to plan ahead of time to ensure that your trip is as enjoyable as possible.