Thirty-nine years of marriage is a significant achievement to commemorate. Whether you're buying for your significant other or a favorite pair, finding the perfect present may be challenging. We've simplified the process for you by producing a list of our best 39th anniversary gift ideas.
There is no need to do frantic Internet searches the week before. After browsing Oh Canvas's list, you'll be prepared (and delighted!) to purchase your present. They'll be pleased and thankful in the lead-up to your 40th wedding anniversary next year with these present ideas.
What is the Traditional Gift for 39th Anniversary?
In contrast to many other anniversaries, the 39th wedding anniversary is not commemorated with a customary gemstone or gift. It does, however, include a contemporary present and a diamond. Lace is the contemporary present motif, and agate is the gemstone. You may follow contemporary rules or carve your route when it comes to gift-giving.
We've included both in our list, as well as some budget-friendly solutions. Perhaps you're on the lookout for a more modest, practical present in the run-up to the big 40th anniversary. The converse may be true with other couples or partners.
Easy 39th Anniversary Gift Ideas for Your Significant Day
39th Anniversary Gift for Husband
1. Personalized Initial Lace Guitar Pick
After 39 years of creating beautiful music together, this guitar pick is certain to strike the mark! It includes an initialed heart with a lace backdrop design, with makes the ideal 39 year anniversary gift for husband.
2. Personalized Photo With Song Lyrics on Wall Art Decor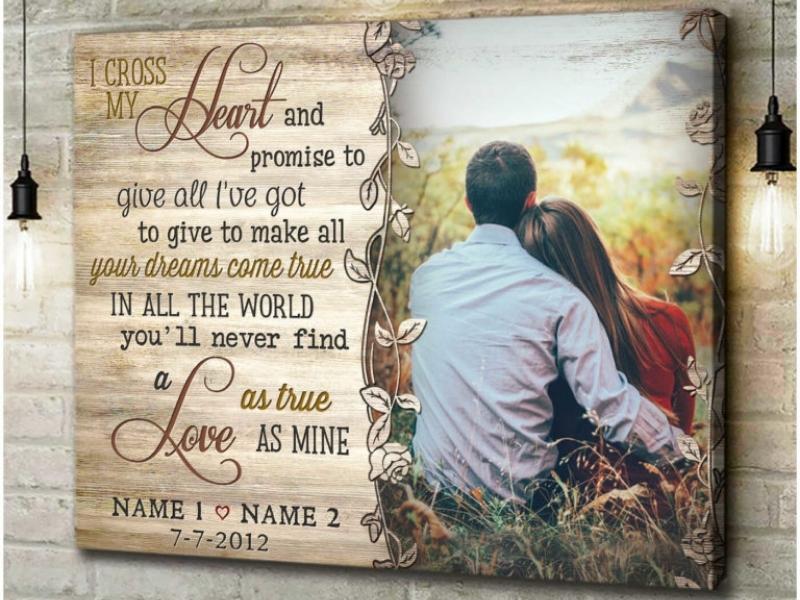 If you're searching for an anniversary present for your significant other, we believe that nothing could be more appropriate than this canvas print. Inspired by the words of a wedding anniversary song, it contains the most profound message that we can use to convey our love and admiration for our life mate. You may use the picture and music of your choice to make it even more unique and personal.
Oh Canvas tips 

You shouldn't buy a huge picture for someone who has a little apartment, and a small print would be invisible in a spacious living room unless the recipient planned to display it in the kitchen.
3. Personalized Lace Pocket Square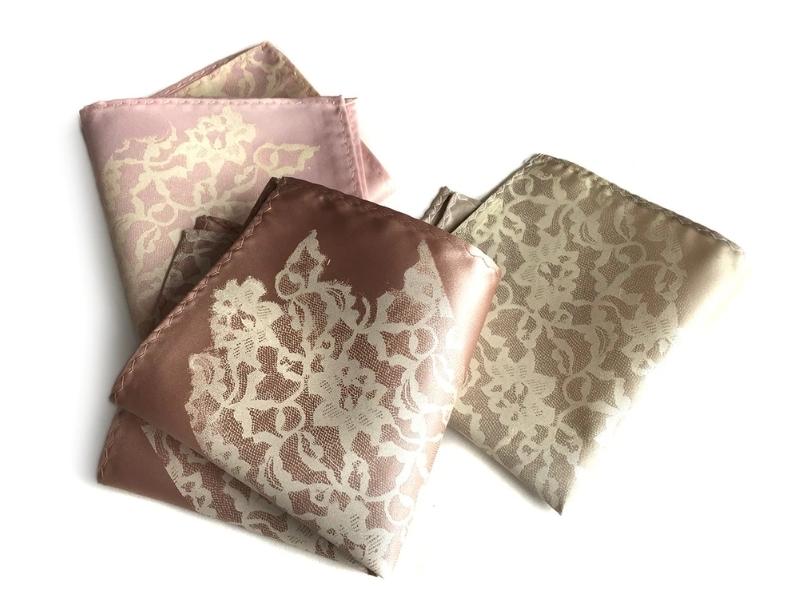 While lace handkerchiefs may not be considered a manly 39th-anniversary gift, this lace pocket square has a silk satin underlay and may be engraved with the recipient's initials and date for an added touch of 'dapper'.
4. Small White Linen Lace Handkerchief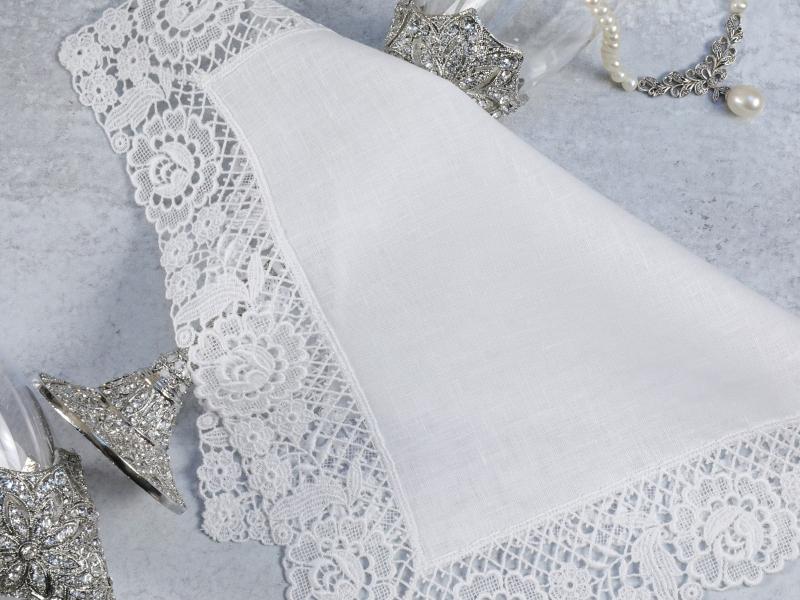 This little man's handkerchief is constructed from pure Irish linen and has an embossed wedding bell motif and beautiful lace trimming.
5. Lace Throw Pillows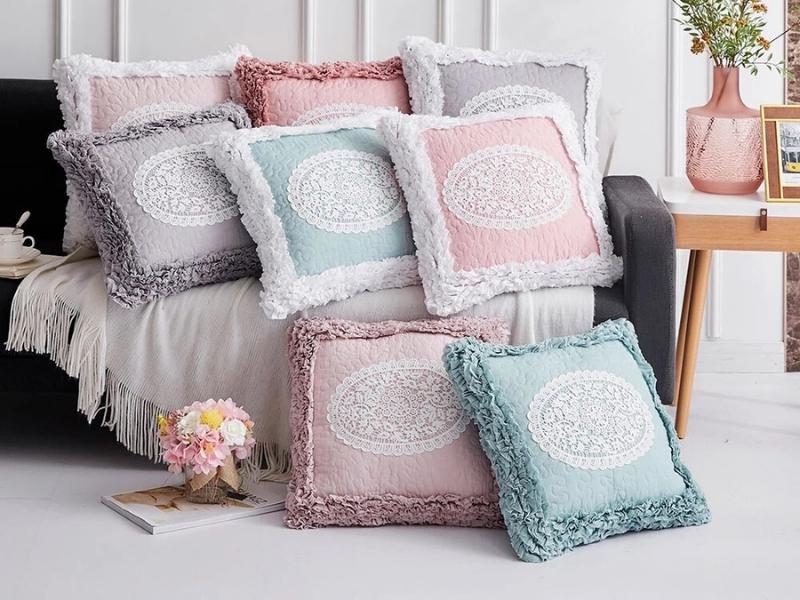 A touch of romance is added to this neutral blanket with vintage-inspired lace motifs. They're the ideal anniversary gifts by year for brightening up your living area.
6. Agate Cheese Board in Blue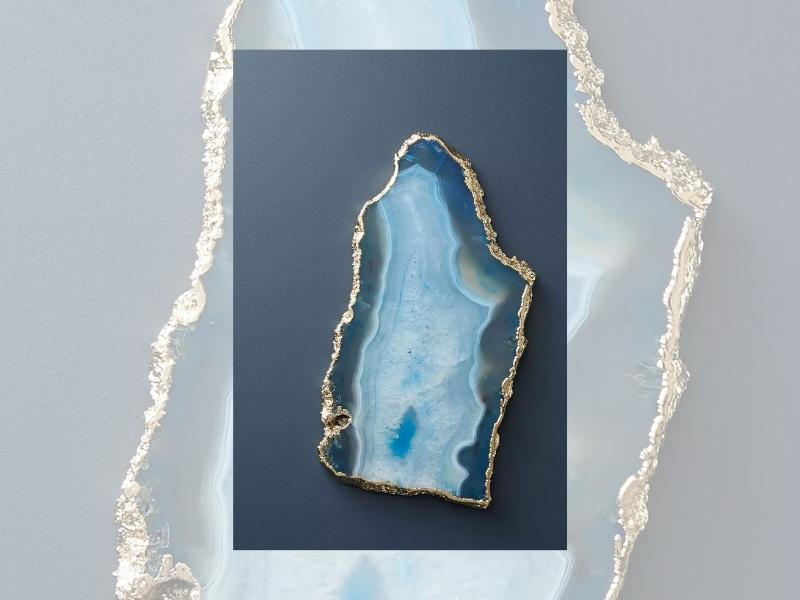 We like a nice cheese board, even more so when it is as beautiful as this one. Made of dyed blue agate, it exudes bohemian elegance while glittering at the edges due to brass electroplating. Simply wipe it clean with a gentle cloth after each usage to maintain its optimal condition.
7. White Gold, Diamond & Agate Cufflinks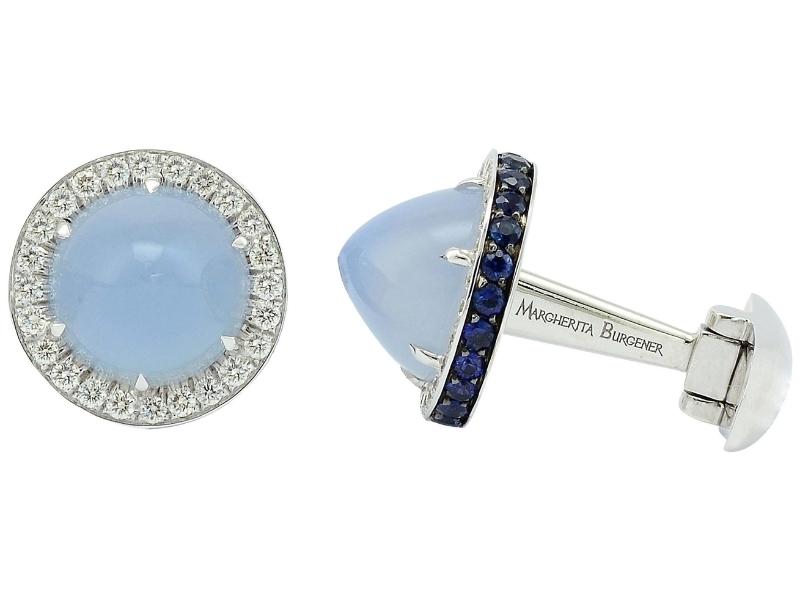 These quality cufflinks are ideal for those who want to add a bit of glitter to their attire. With white gold, white agate, and a tiny center diamond, this 39th anniversary gift for husband is a beautiful accessory fit for one of life's most momentous occasions.
8. Pyramid Statement White Agate Ring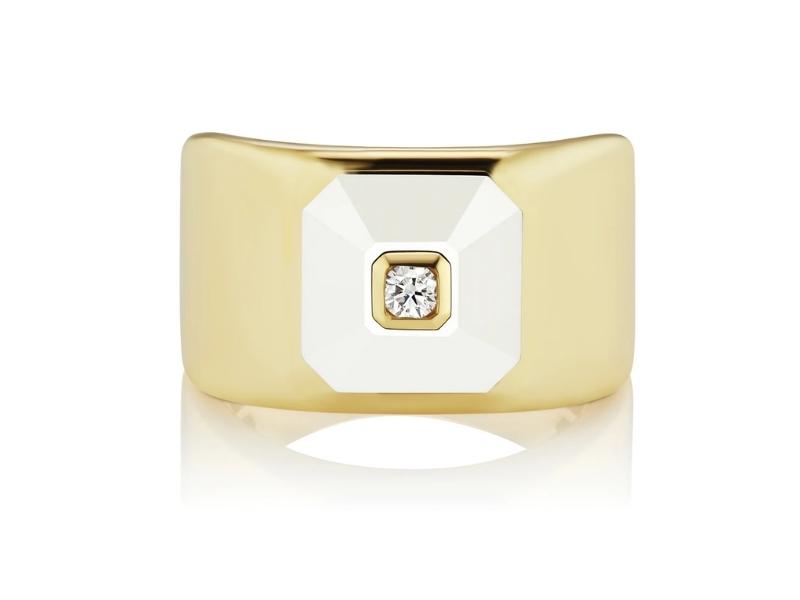 This ring is all about the band, which is half an inch wide and made of 18k gold. The robust base is capped with a brilliant-cut solitaire diamond and supports a three-dimensional pyramid of carved white agate.
9. Blue Agate Bookends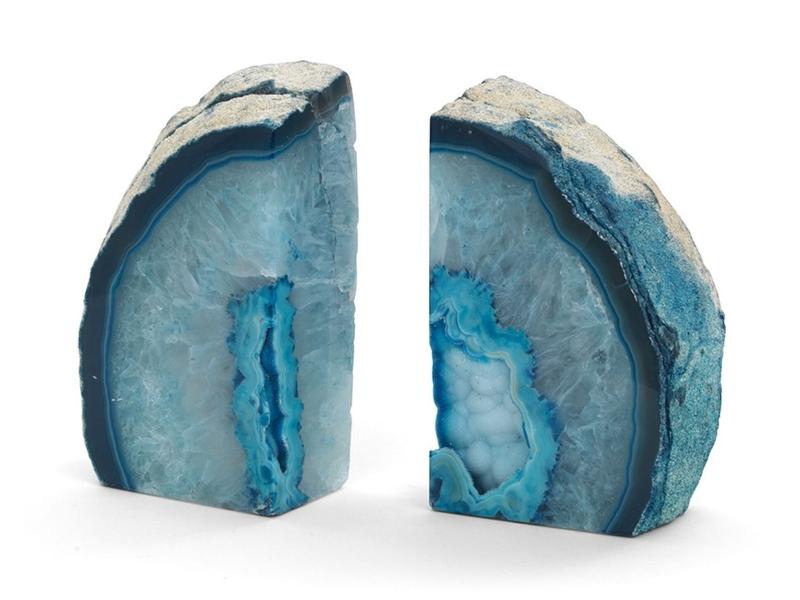 You know you're a book enthusiast when your shelves are overflowing with books and you're unable to keep them tidy. Let's consider this 39th anniversary gift. This set of crystal bookends simplifies and elevates organizing. Simply sandwich the titles between the two ends or secure them to a shelf with one end.
The crystal feels substantial and substantial – exactly what you need to secure those books. If someone inquires, they were discovered during one of your expeditions.
10. Agate Piece Bracelets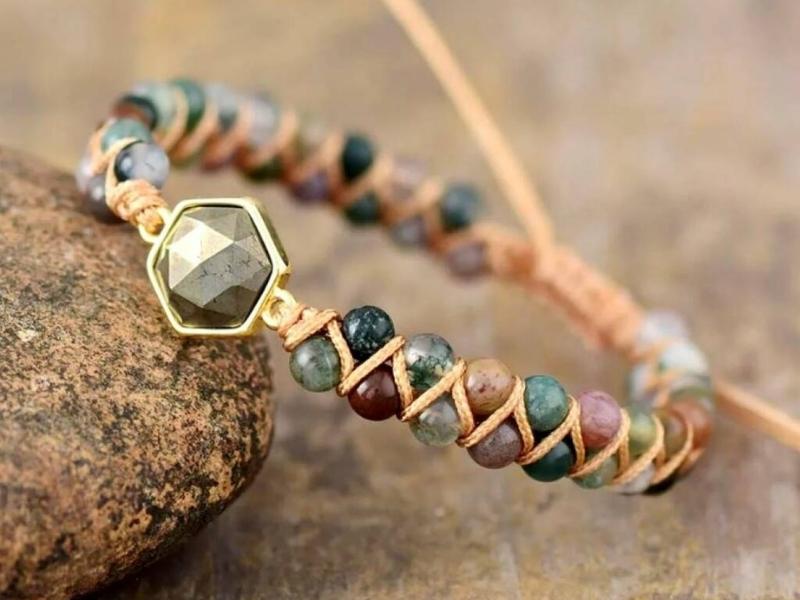 39th anniversary gifts for him like these "missing piece" necklaces are fantastic suggestions. The couple's necklace, which has natural aquamarine and black agate beads, serves as a continual reminder that their better half is constantly at their side.
11. Photo Customized Wedding Lyrics Prints Wall Art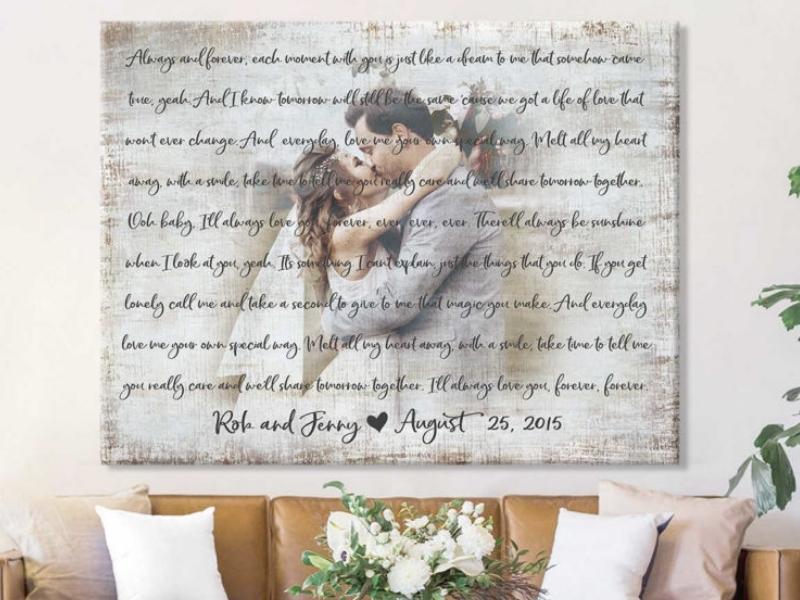 This personalized canvas artwork is another excellent 39th anniversary gift for husband. It's astounding and unique that your favorite music may now be combined with a customized picture. This one-of-a-kind gift will capture your lover's attention and make your day even more romantic than usual!
>>> Recommend reading: Top 35+ Best 40th Anniversary Gift for Couple You Should Know
39th Anniversary Gift for Wife
12. Embroidered Wrap Robe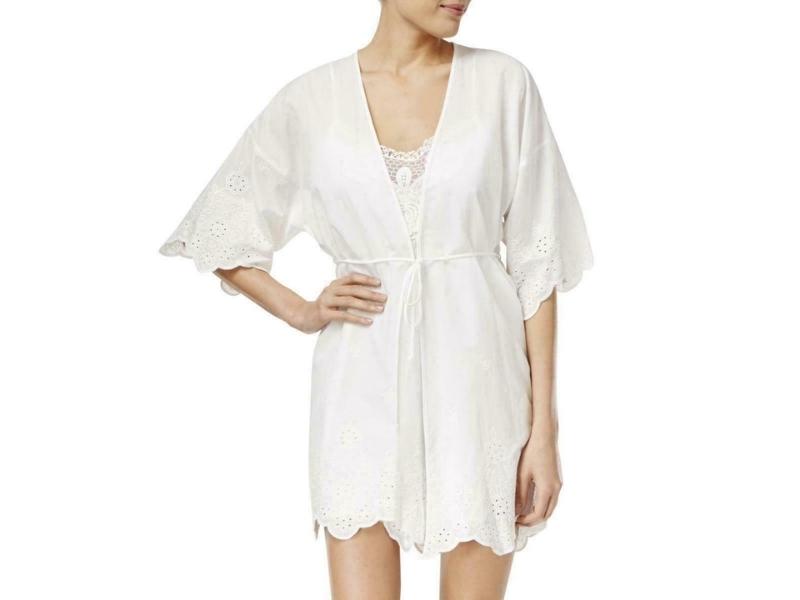 With so many varieties of lace available, it might be challenging to choose the ideal present that symbolizes the current concept for the 39th year of marriage. This 39th anniversary gift is ideal for the following reasons: It is both elegant and utilitarian and can be worn on a daily basis while yet feeling exceptional.
13. Lace T-Back Chemise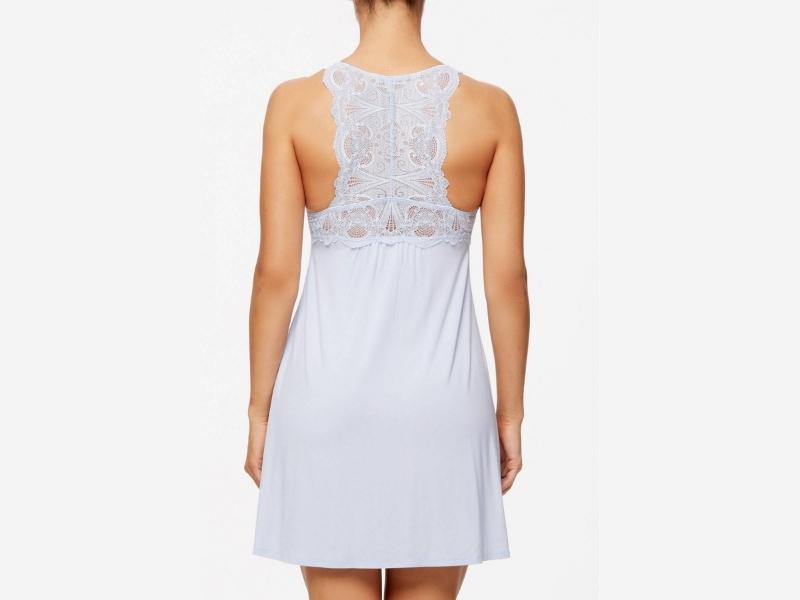 This flirtatious chemise is crafted from ultra-soft, environmentally friendly modal and has a beautiful lace top. Comfortable but seductive, this nightgown strikes all the right notes.
14. Personalized Lace Necklace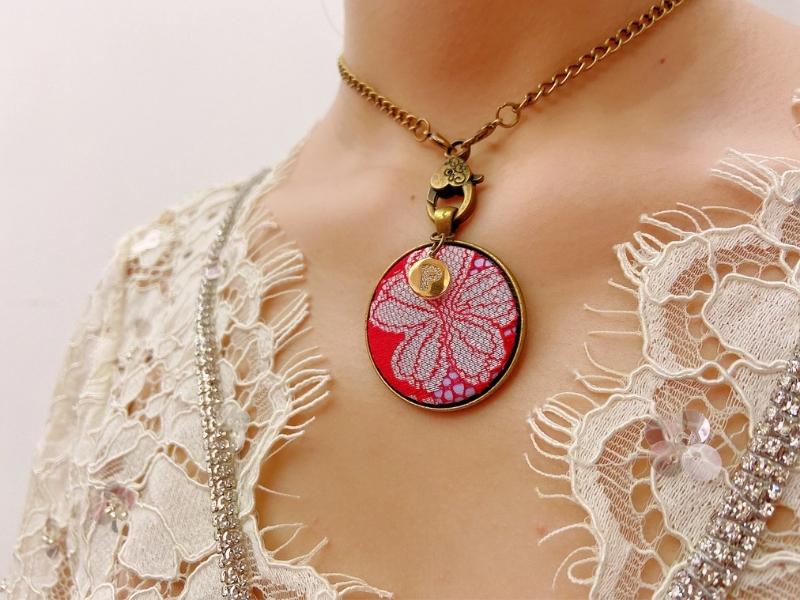 She will only wear her wedding gown once, but with this magnificent necklace, she may wear a piece of it every day. It's a lovely anniversary present idea for her.
15. Lace Chef Apron
If she enjoys cooking, she'll cherish this apron as a 39th anniversary gift, as the gorgeous lace bib area is the ideal depiction of the 'baker's dozen' celebration.
16. Golf Ladies Lace Cart Bag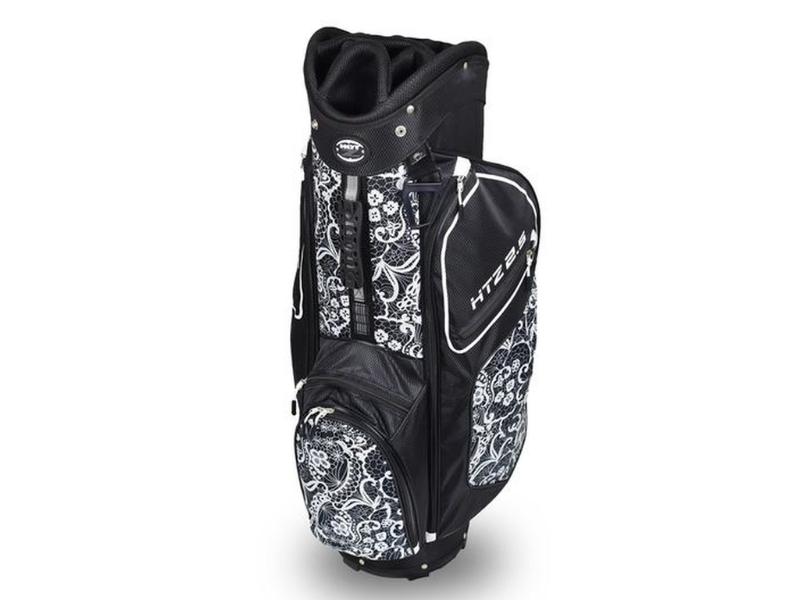 Bring elegance to the fairway by surprising your wife with this monochromatic golf bag for your 39th wedding anniversary. It is constructed of lightweight nylon and includes an eye-catching lace pattern on the sides.
17. Lace Pattern Apple Watch Strap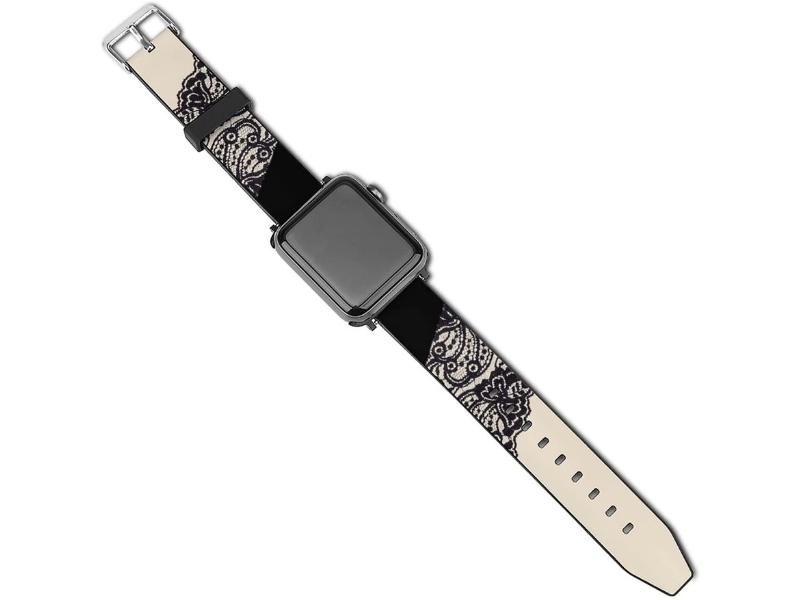 Change things up with a new Apple Watch band that has a lovely lace overlay pattern. Fits the sport and edition versions for your sweetie on your anniversary day.
Oh Canvas tips

You are not limited to purchasing just from Apple. Though the brand offers some of the greatest choices for its watches, there are various third-party alternatives that are just as good but much cheaper.

To provide just one example, you may get an authentic Hermès band from Apple for $900, or you can get a cheaper version from Amazon for around $20.
18. Beautiful Anniversary Gifts For Wife
God Blessed The Broken Road is one of our best-selling commodities, and you should keep an eye out for it. We understand that this remark means a great deal to you, particularly if you have your own family. You may provide the Lovely Anniversary Gifts For Your Wife.
This Personalized Canvas is so adaptable, that you may give it to someone special on a variety of occasions. It's an excellent present for any event, including birthdays, Valentine's Day, and wedding anniversaries.
19. White Lace Teardrop Cork Earrings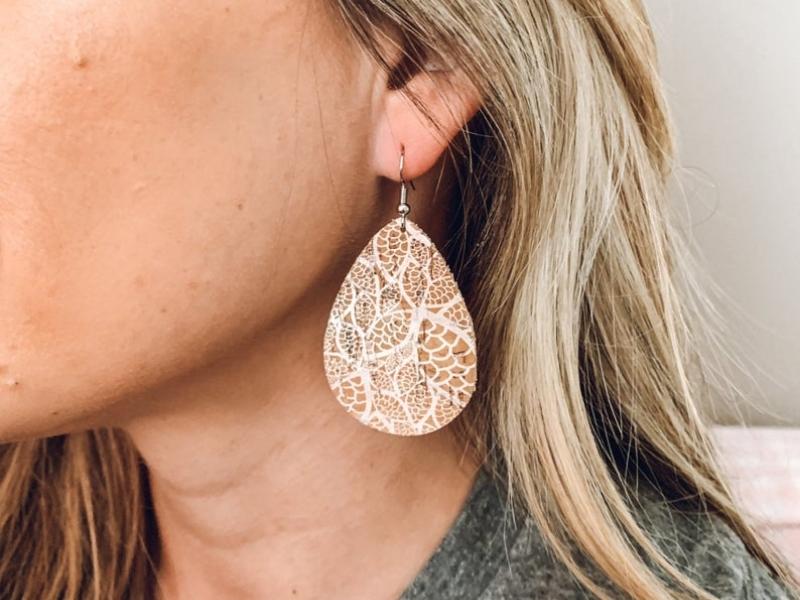 These cork teardrop earrings with a gorgeous lace overlay are an excellent 39th anniversary gift for the woman who appreciates the uniqueness. They may also be produced with clip-on fittings.
Oh Canvas tips

You should know your loved one's preference in jewelry and if she likes showy or elegant pieces before you go earring shopping for her. Think about what she does on a daily basis and what kind of jewelry she may wear then. It's important to consider your relationship and the tone you want to convey.
20. Lace Pumps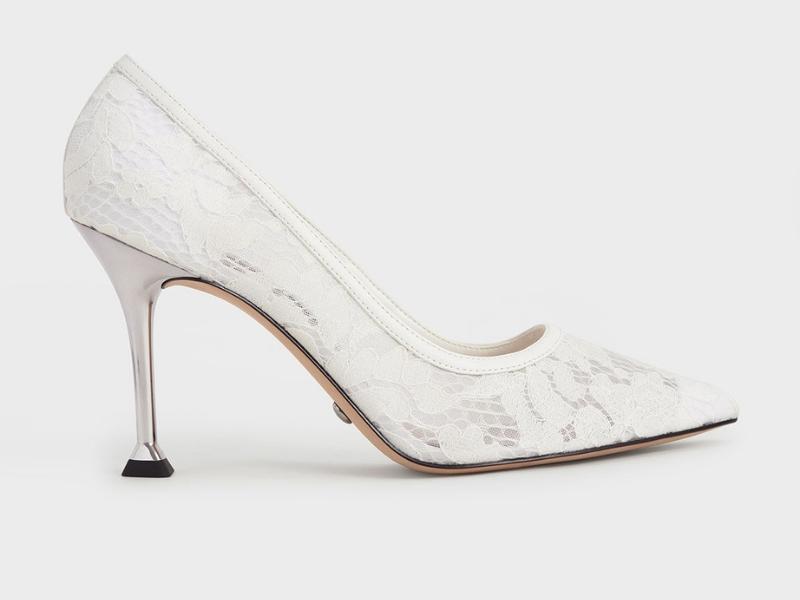 The exquisite lace pattern on these sultry black heels lends an Old-Hollywood touch to these next-level shoes. It's a 39th anniversary gift she's certain to adore.
21. Lace Headband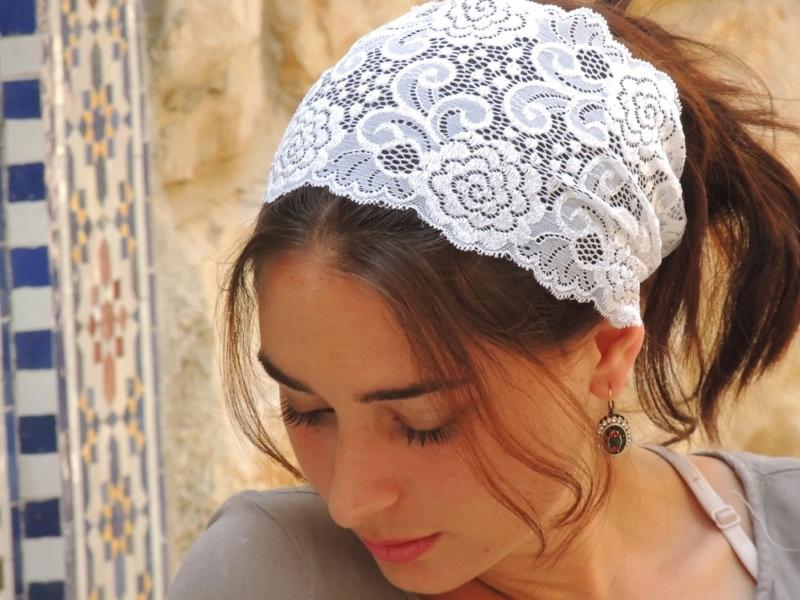 By year 39, you've determined the kind of 39th anniversary gifts for her that she desires. Is accessorizing her forte? This beautiful lace headband is an attractive alternative.
22. Lace Sunglasses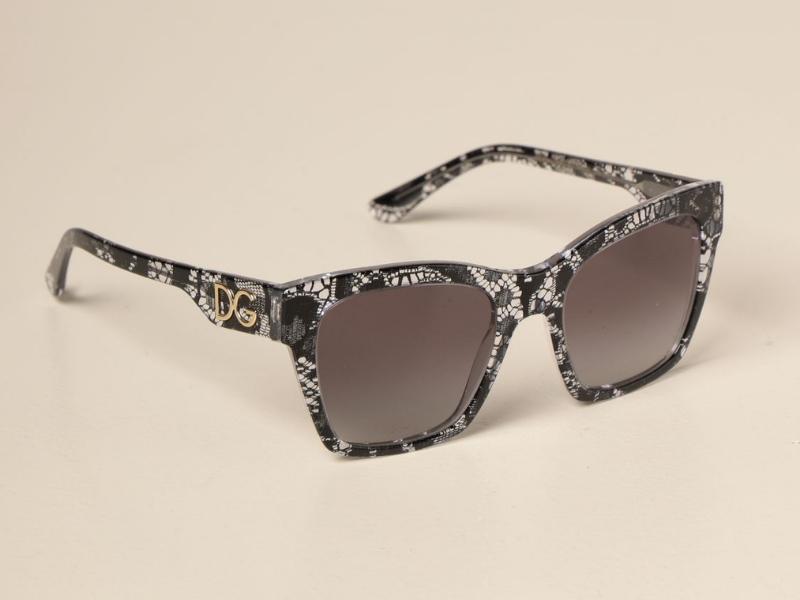 These frames, which she'll wear whenever you take long, winding journeys together, include a lace design.
23. Lace Bralette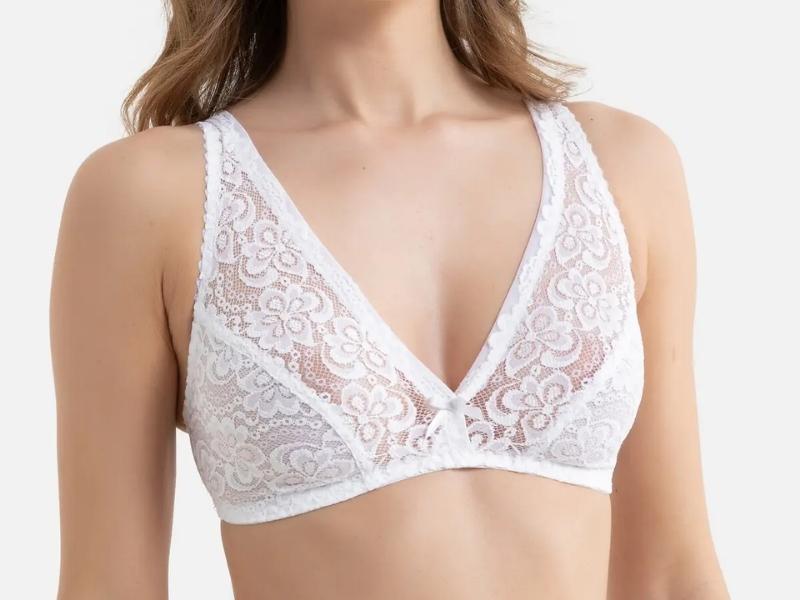 Satin buttons and delicate ribbon straps embellish this lace bralette that is casual but seductive.
24. 3D Floral Chemise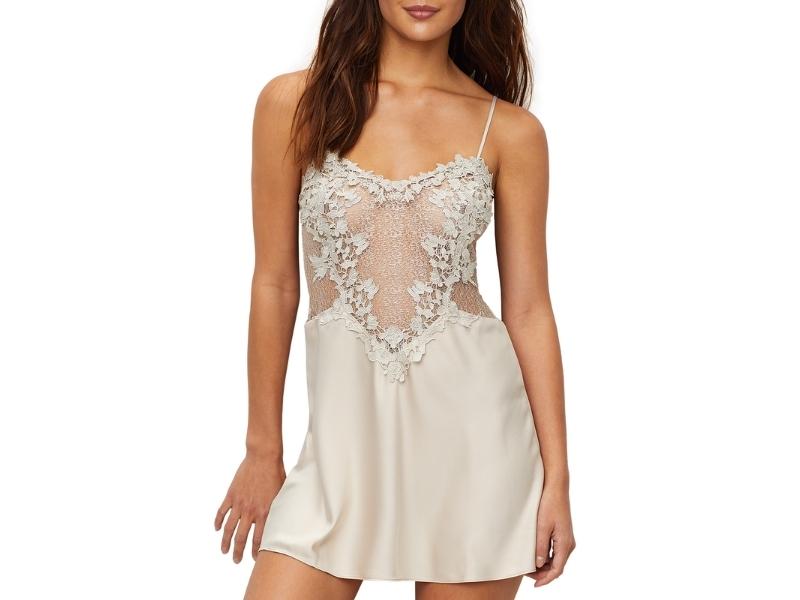 Have you recently been engaged? This gorgeous chemise is the perfect way to commemorate your anniversary. The flower details and transparent bodice combine to create an outfit that is equal parts beautiful and sensual. Additionally, the loose-fitting design is very comfy.
25. Agate Geode Stud Earrings
Additionally referred to as a good luck stone, agate geode is well-known for its glitzy jewelry. These gorgeous gold-plated earrings are available in blue, black, brown, grey, or red. If you're looking for adorable 39th anniversary gifts for her, don't miss them!
Oh Canvas tips

Earrings may highlight a person's eye color by providing contrast or drawing attention to the undertones of their natural eye color. Earrings of a pale green hue, for instance, would complement hazel eyes, while those of yellow and gold would match brown eyes.
26. His and Hers Wedding Anniversary Gift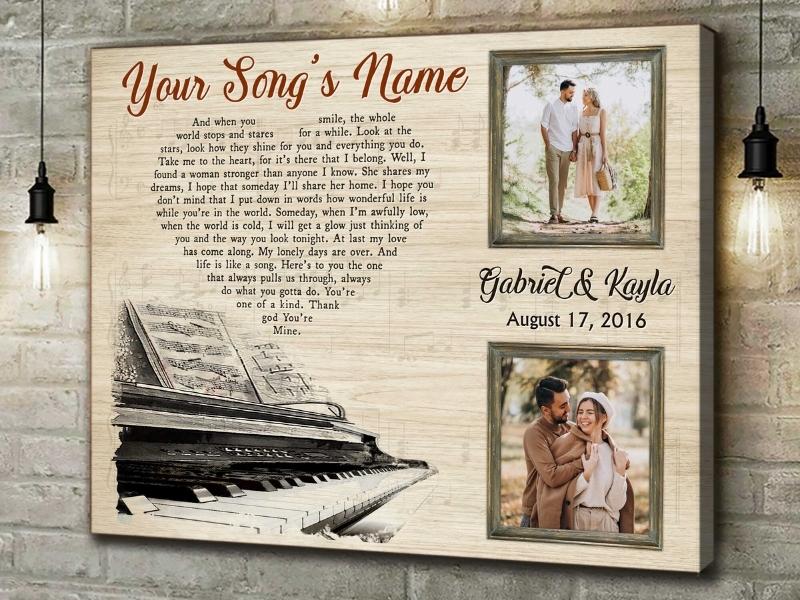 Remind yourself of your big day with a canvas print with song lyrics in the form of a heart. Utilize the words from your spouse's favorite song or your first dance song. Add the recipients' names and anniversary dates for a really unique and customized gift.
Look no further for a one-of-a-kind present for your anniversary or wedding. With these lyrics in picture canvas print, you cannot go wrong. You'll melt their hearts and ensure that their wedding day will live on in their recollections for the rest of their life. It will look equally at home in a bedroom, hallway, or over a desk in an office!
>>> Recommend reading: Top 42+ Glamorous 41st Anniversary Gift for Wife, Husband
39th Anniversary Gift for Parents
27. Precious Dipped Lace Heart Necklace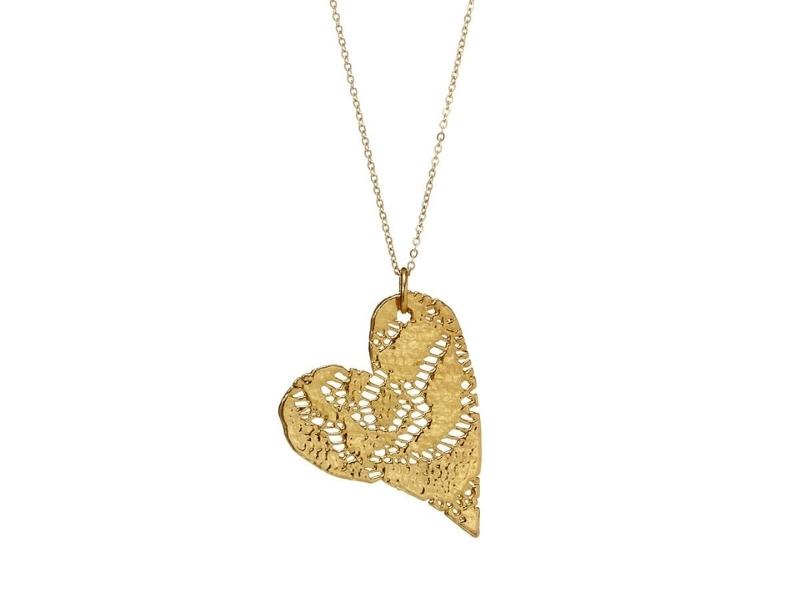 Lace and love are both reflected in the intricate design of this gold necklace, which is appropriately filled with significance for the 39th anniversary. This necklace, handcrafted from old lace, is one they'll want to keep dear to their heart.
28. Vintage Lace Initial Necklace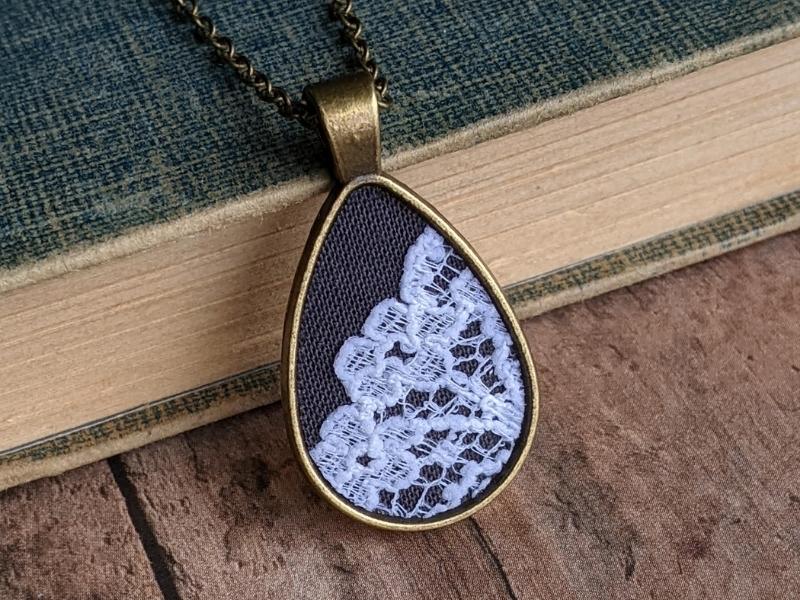 This lovely pendant necklace combines vintage lace and fabric. Finished with a gold initial charm for further customization, this is an endearing 39th year anniversary gift for parents they'll enjoy for years.
29. Sterling Silver Lace Station Bracelet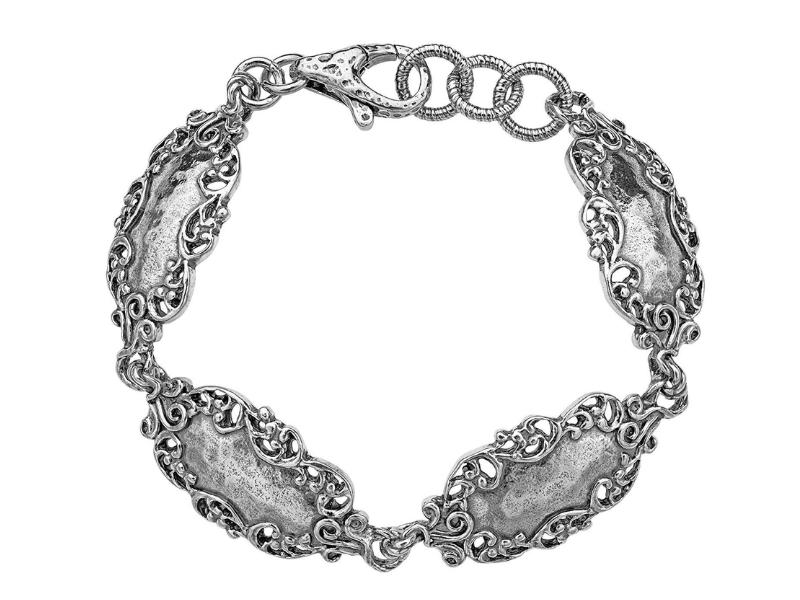 Handmade in Israel from sterling silver by Israeli craftsmen, this bracelet has an elaborate filigree pattern that resembles lace, making it a great 39 year anniversary gift.
30. White Lace Tablecloth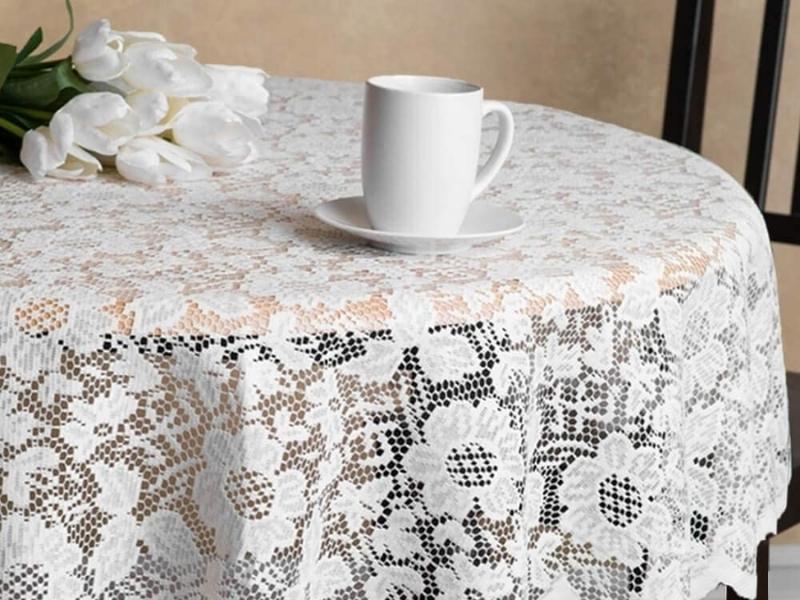 Give any dinner or tea party a bohemian vibe by covering the table with this really stunning tablecloth created from old white lace for a genuinely romantic look.
31. Custom Photo Gift For Anniversary Canvas Print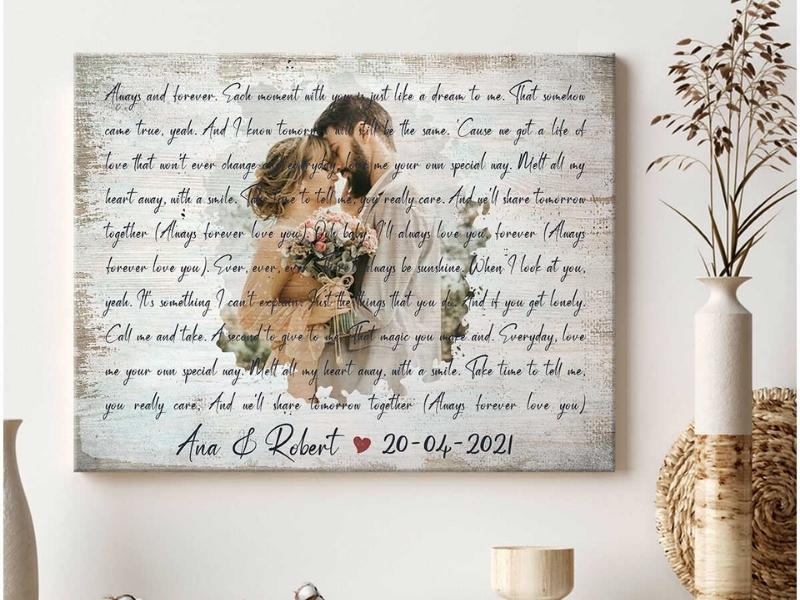 Do you recall the music that played at your wedding? Your first dance as a couple? What are the lyrics of your favorite song? What better way to commemorate your anniversary than with a canvas print of unique song lyrics?
Ideal for your significant other or as a unique piece of wall art. This print will bring your wedding song to life. Allow it to always remind you of your priceless moments, your first dance, and your cherished memories.
Take a trip down memory lane with this lovely wall painting. Select the song, the names, and the date for your custom song lyrics canvas print, and you're ready to start. Surprise your lover with a memorable souvenir!
32. Personalized Crochet Name Doily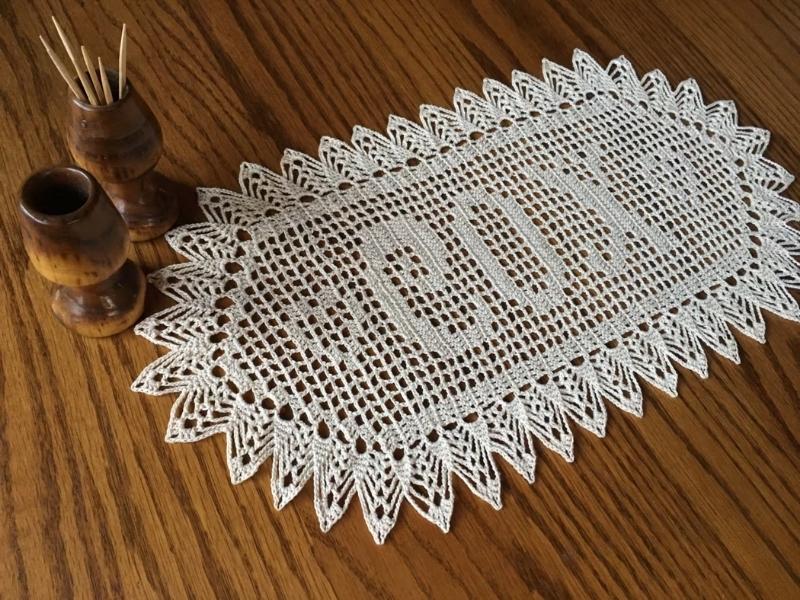 This adorable doily may be crocheted with up to 11 letters and looks wonderful presented on any table, hutch, or even framed. Available in various colors.
33. Lace Cell Phone Lace Canvas Purse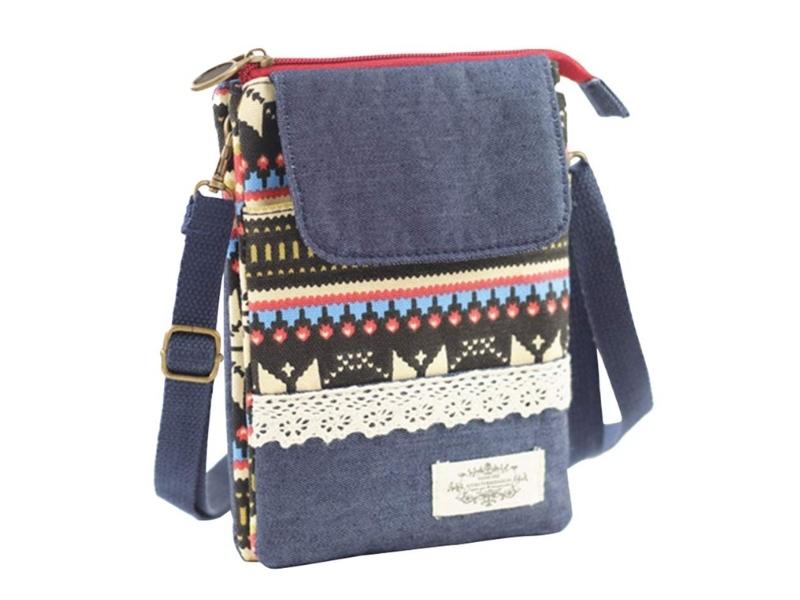 This little flower and lace handbag is the perfect size for a mobile phone, cash, and keys. It has an adjustable strap that may be worn across the body or on one shoulder.
34. Lace-Cut Plates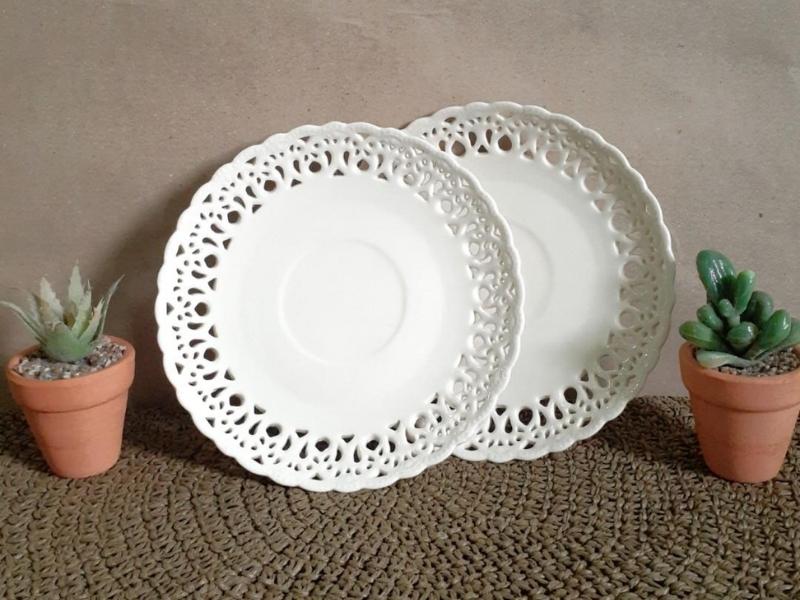 These vintage-inspired plates with lacy designs are ideal for presenting salads or desserts.
35. Black Agate Coasters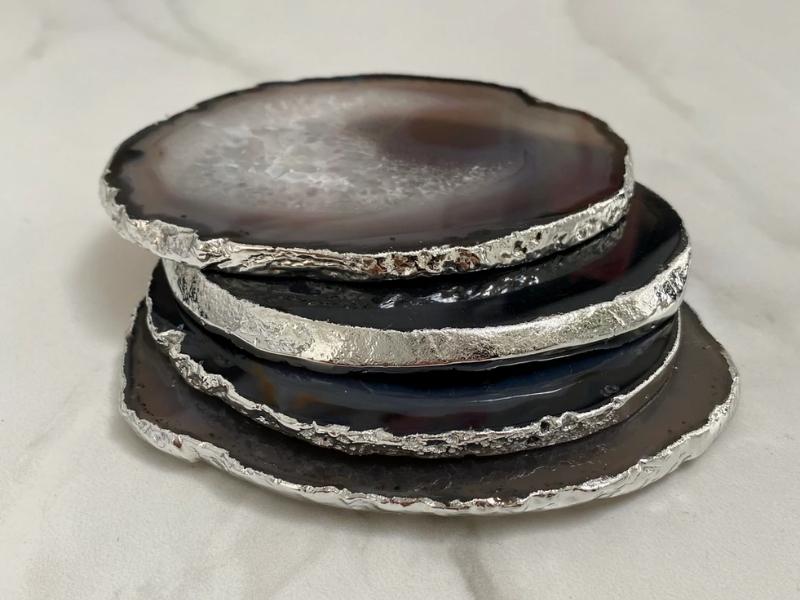 Contribute to the aesthetics of beverage pouring by purchasing these agate slice coasters as a 39th anniversary gift for parents. They certainly give refinement and elegance to the coffee table or home bar, since they are electroplated and polished.
36. Faux Agate Cheese Board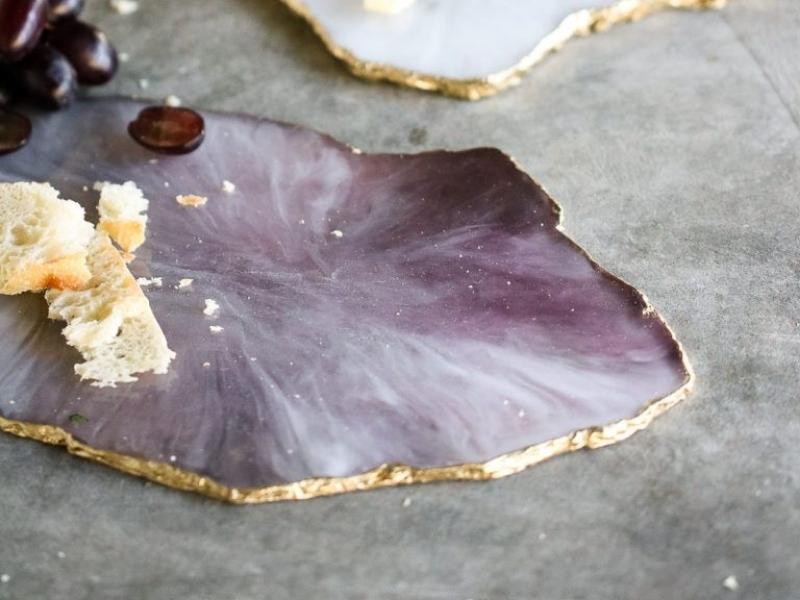 If you're on a budget, this imitation agate cheese board is a must-have 39th wedding anniversary gift for parents. Elegant and gleaming, it will undoubtedly add a stunning touch to their kitchen. She'll be happy to deliver it to them, as well as appreciative of your thoughtfulness.
37. Faux Window Frame Wall Decor You And Me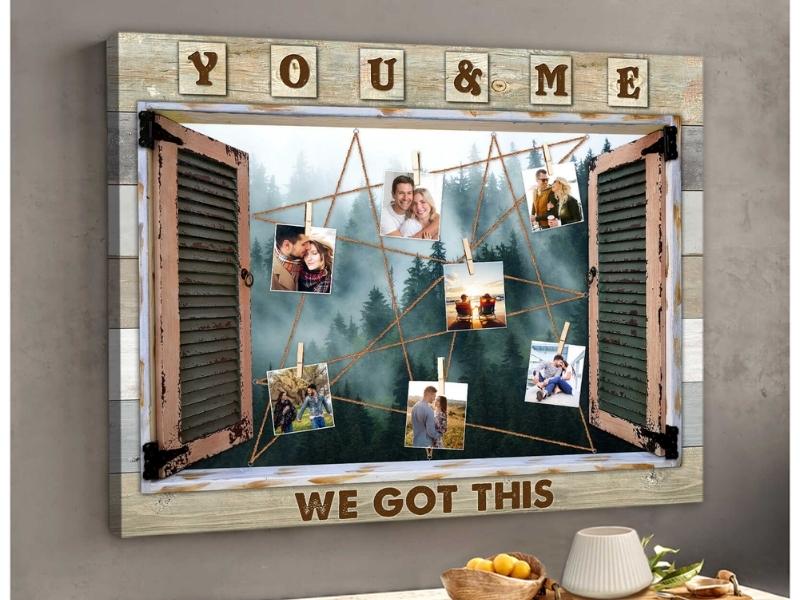 Whether your wedding is huge or intimate, the minor things are critical. You may add an extra personal touch to your wedding day with our Custom Photo Collage Canvas. It includes seven photographs of you and your lover together with a lovely confession expressing how happy you are to have them in your life.
It's the sweetest present you could offer your sweetheart on your wedding day. Send us the date of your wedding, your first date, or your engagement to further customize the present.
>>> Read more: Top 45+ Sparkling 38th Anniversary Gift for Wife, Husband, & Parents
Here are 38+ easiest 39th anniversary gift ideas from Oh Canvas. How long do a person's ideas, affection, and commitment to their relationship last over almost four decades? Oh Canvas's purpose is to give you the best service possible on your most unforgettable day! Return often for the most enticing dating advice!