Many people worldwide appreciate and enjoy the popular sport of hunting. Nothing compares to the excitement of the hunt, the fulfillment of bringing home the animal, and the delight of spending time in nature for hunters. When it comes to thoughtful gift ideas for hunters, the options are endless. There is something for every hunter, from useful gear to cozy clothes, informative publications, and hunting-themed decor. In this article, Oh Canvas has compiled a list of unique gifts for hunters in 2023 that you should not miss.
Unique Gifts For Hunters Who Have Everything
1. Hunting book or magazine subscription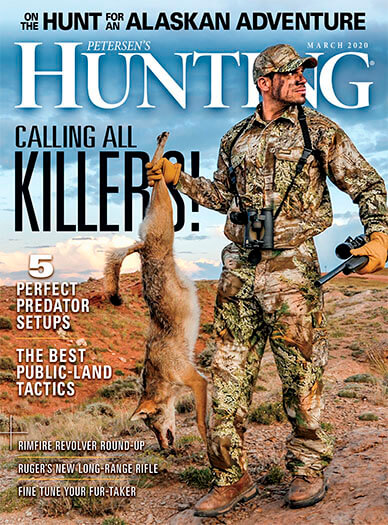 Hunters are inspired and motivated to plan their excursions and develop their hunting abilities through the stories and images of successful hunts frequently included in hunting books and periodicals. In addition, reading books and publications about hunting season can be a terrific way for hunters to decompress. It allows them to escape the woods even if they are not there.
2. Hunting Binoculars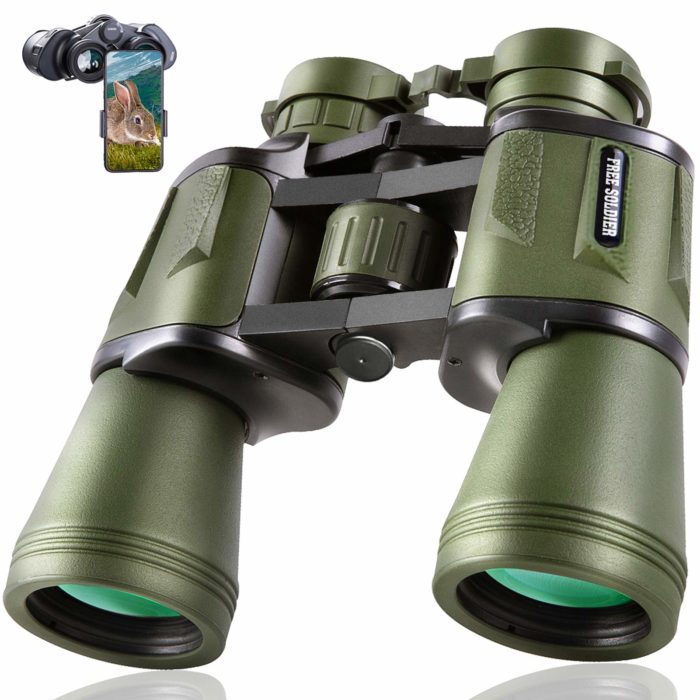 Good hunting binoculars are essential for any hunter; they will make them think of you each time they use them. Hunters can explore their surroundings and spot any potential dangers or impediments before they approach using binoculars. This keeps them protected while they hunt in uncharted territory.
3. Wheeled Bag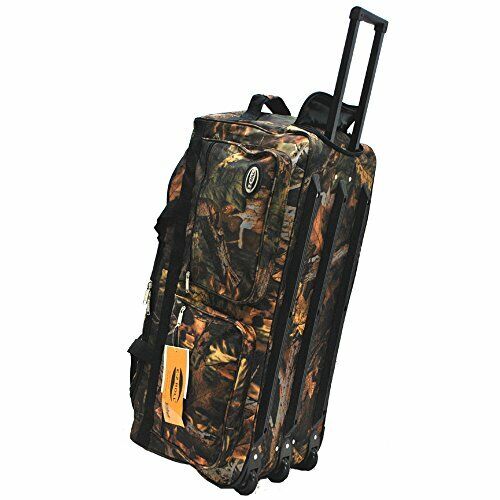 Every predator would be overjoyed to get these bags as unique gifts for hunters. It's a hunting clothing storage bag that eliminates all odors from clothing, boots, and other hunting gear using a battery-operated ozone generator. This handy bag is essential hunting equipment for those who travel.
4. Wool Hunting Jacket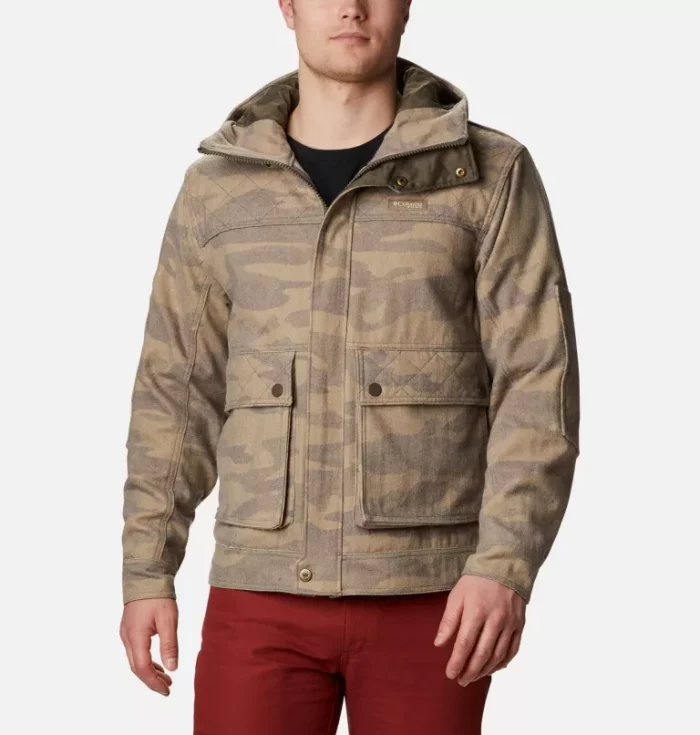 Your grandfather had a wool hunting jacket like this one. When it comes to hunting or shoveling snow in the winter, there is no better wool jacket than this one. These unique gifts for hunters will undoubtedly make them smile on Christmas or birthdays.
5. Vacuum Sealer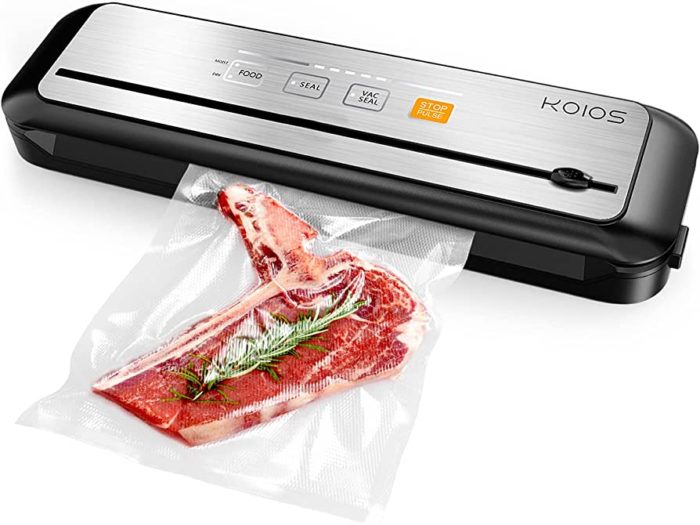 Meat that has been vacuum-sealed also takes up less space and is less likely to leak or spill, making it simpler to carry and store. This is important for your favorite hunters who bring home huge amounts of meat from a hunting expedition.
6. Rangefinder and Binocular Case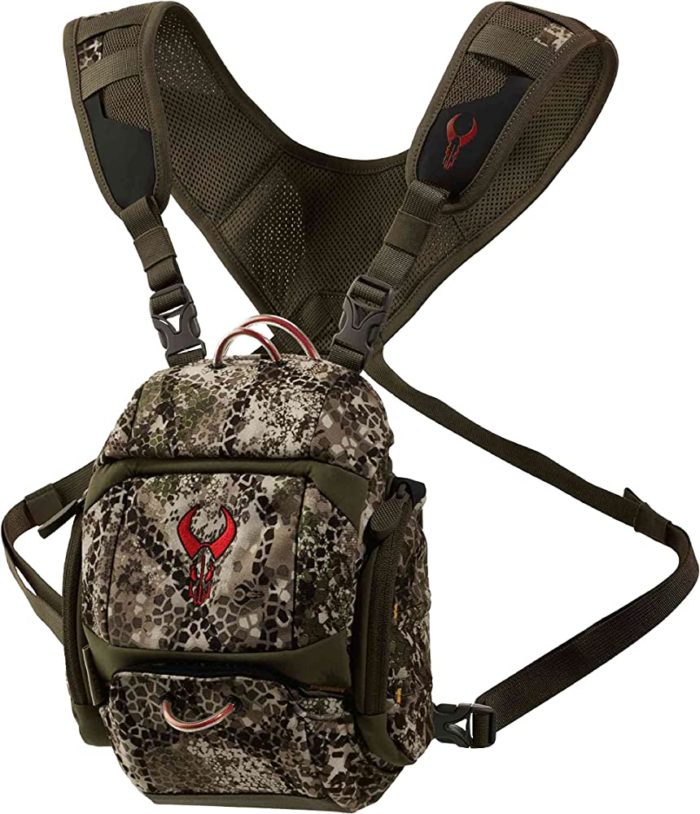 The rangefinder pocket on this binocular harness is the best we've ever used. The magnetic closures are fantastic for one-handed access, as they protect your optics best. Also, it has pockets on both sides for holding additional necessary hunting equipment, like calls, wind checkers, or an archery release.
7. Portable Cooler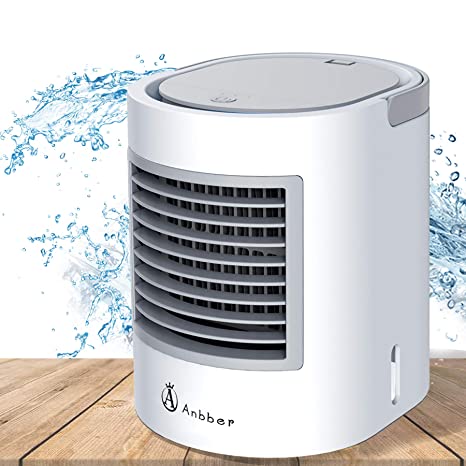 We adore these Yeti coolers, which are ideal as unique gifts for hunters or anglers in your life. With a leakproof zipper and closed-cell foam to keep your beverages cool for days, this one can store up to 16 cans plus ice.
8. Hunting Boots for Mountains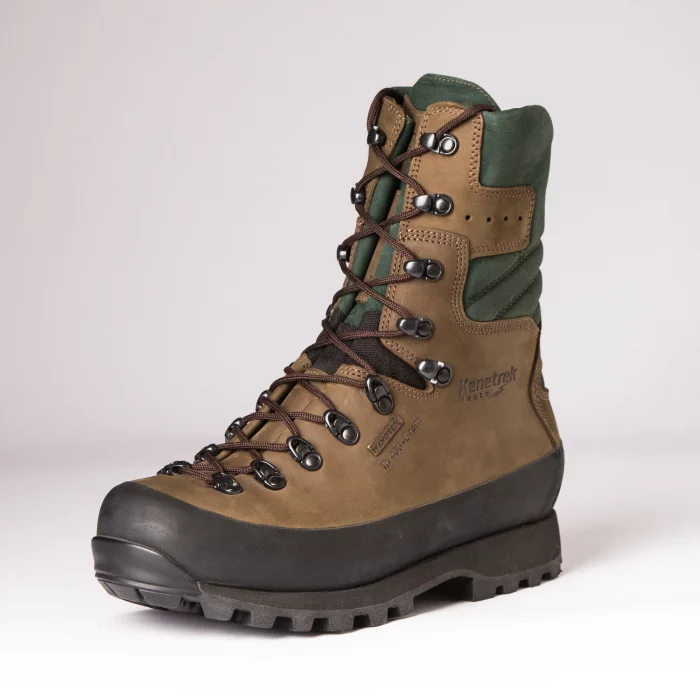 Give your hunter or fisherman the gift of warm, dry feet—the best way to show them you care! The best hunting boots money can buy are these. These are ideal for outdoor enthusiasts like hunters, fishermen, and everyone else. Do you want your kid to be Dad's favorite? This year, give him a pair of Mountain Extreme boots.
9. Rechargeable Headlamp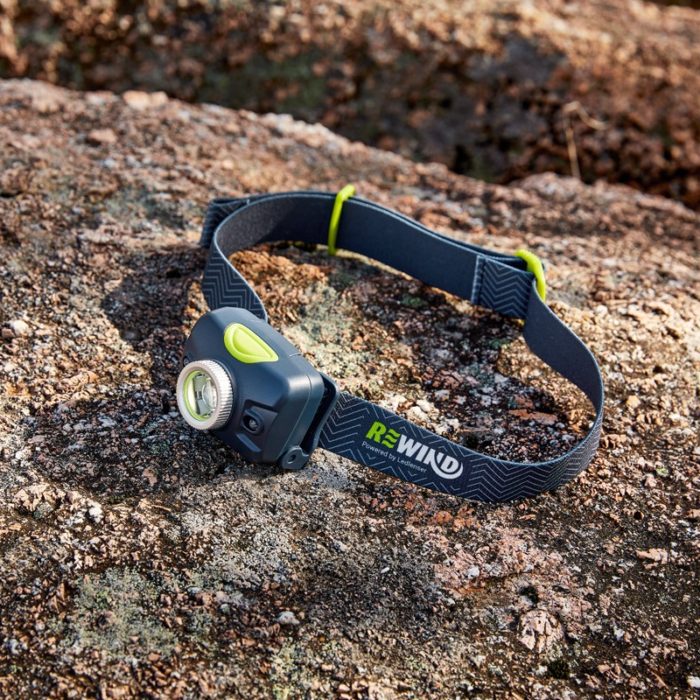 When only the best will do, choose the rechargeable headlamp with Bluetooth controls for the hunter on your list. This is currently the best headlamp for hunting camp and is a fantastic present for outdoorsmen.
10. Wireless Power Bank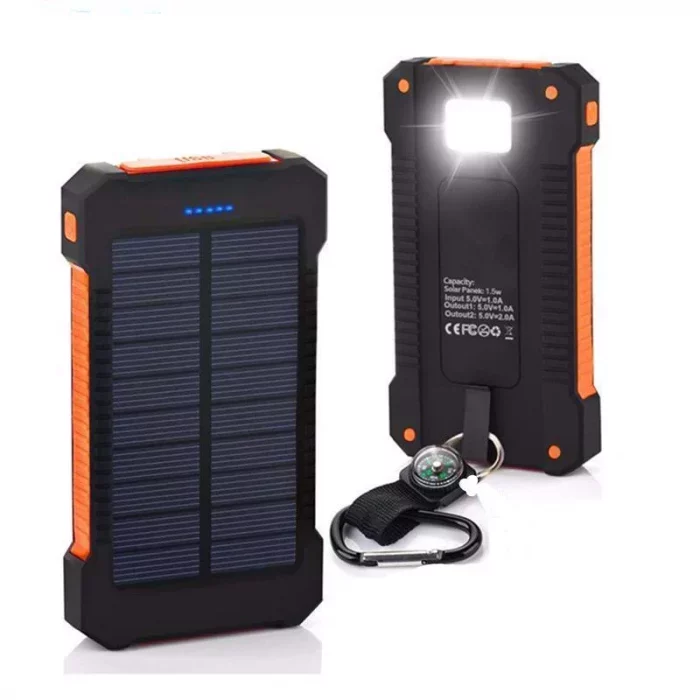 Nowadays, many duck hunters bring their iPhones to utilize GPS and mapping apps while hunting. They can recharge their phones or other important gadgets in an emergency with a good waterproof battery pack, like a waterproof power bank. This charger power bank is the perfect addition for anyone going camping, hunting, or just enjoying a trip in the great outdoors!
11. Hunter's Vest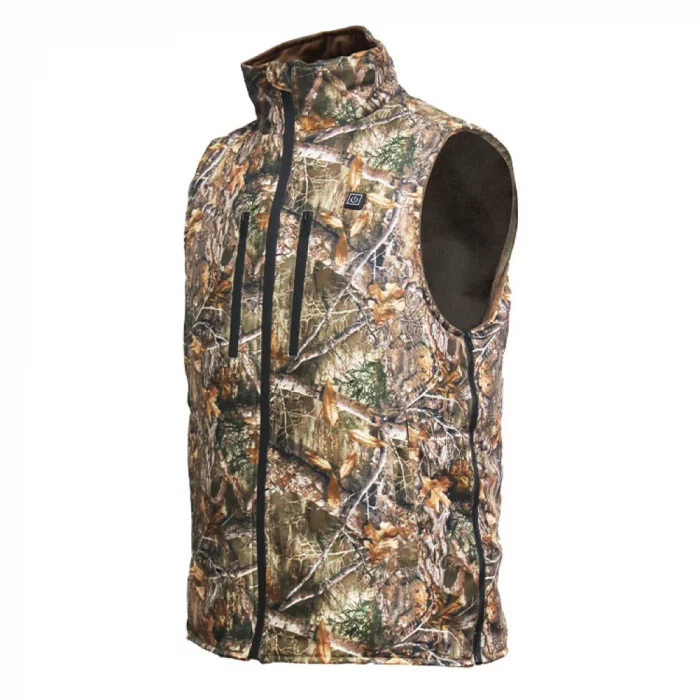 The best shooting vests for bird hunting have pockets on the back for storing birds and shotgun shells. But there's more to it than that; a shooting vest isn't only useful; it's also a part of the tradition and a part of the uniform, and for that reason alone, it is an excellent and unique gift for hunter.
12. Free Lighter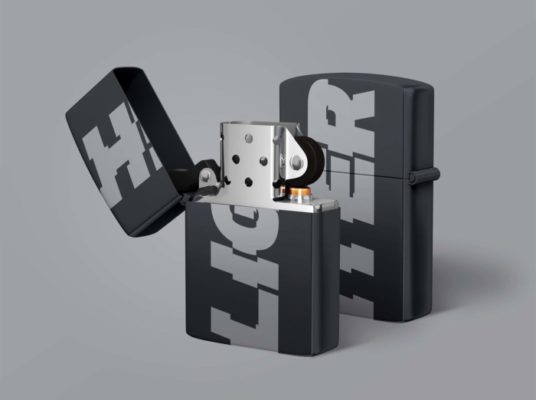 A rechargeable dual-arc plasma lighter called the SOL Fire Lite Fuel Free Lighter. Why is plasma so important? Lighting a fire in difficult weather is simpler thanks to plasma fire starters, which are not influenced by wind or rain.
13. Saddle Hook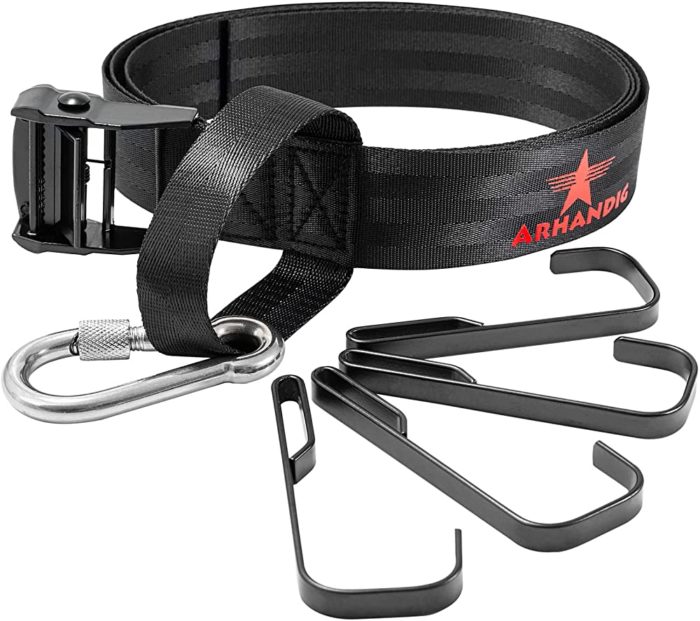 Dealing with gun slings and backpack straps is one of the most bothersome problems for hunters; the rifle sling has to compete for space on your shoulder and occasionally slides off. The sling hook creates a ledge for your rifle sling and attaches to the shoulder strap of your bag. As long as your big game hunter wears a backpack, this kind of hunting gear is one most hunters don't yet have.
14. Organizer for Gun Cases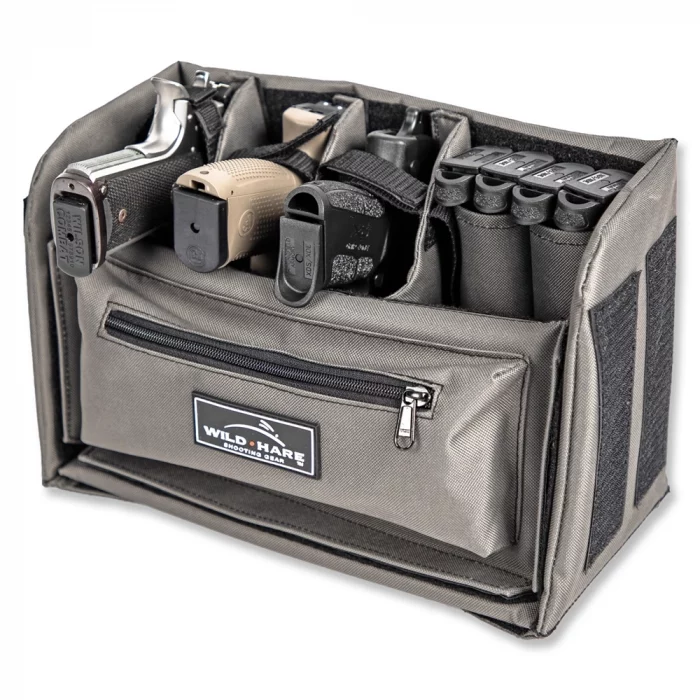 Keeping organized and prepared is one of the hardest tasks for busy modern hunters. With this practical arrangement, your favorite hunter can quickly create padded chambers for their rifles or shotguns behind the front seats of a pickup or SUV. The bottom pocket is detachable and can be used as a field pistol bag.
15. Powered Hand Warmers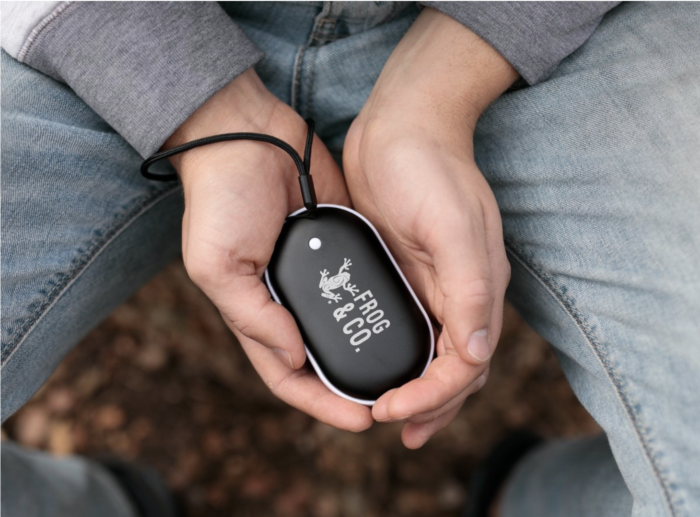 Cold hands can end a hunt faster than anything else. This problem is swiftly, quickly, and urgently resolved by these rechargeable electric hand warmers. Put an end to the single-use hand warmers you were using. You can use this hand warmer to charge your electronic devices. A remarkably cool device, this hand warmer fits nicely in the palms of your heated hands.
16. Grill Handle Set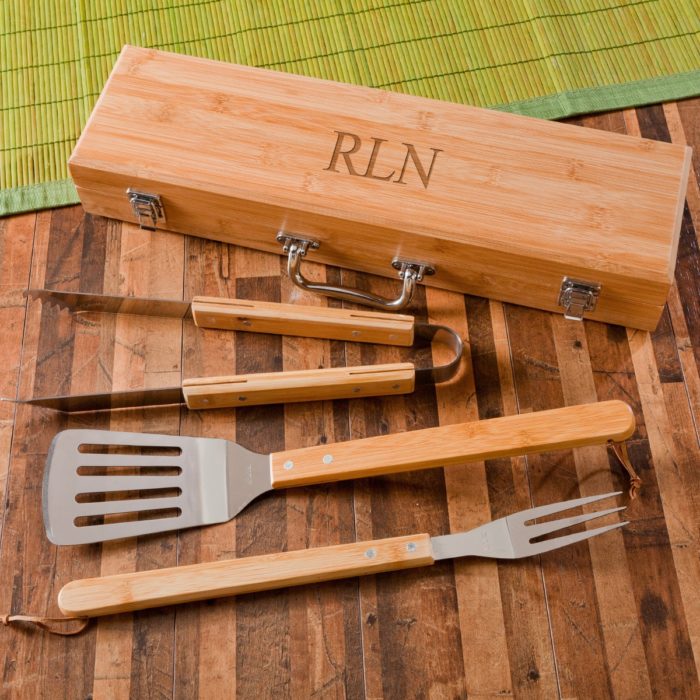 Fire up the barbecue and start grilling! With a deer antler handle, this grilling set is composed of stainless steel. This grilling set is great, plus the spatula doubles as a bottle opener. These are unique gifts for hunters who love barbecues in the backyard!
17. Whiskey Bullets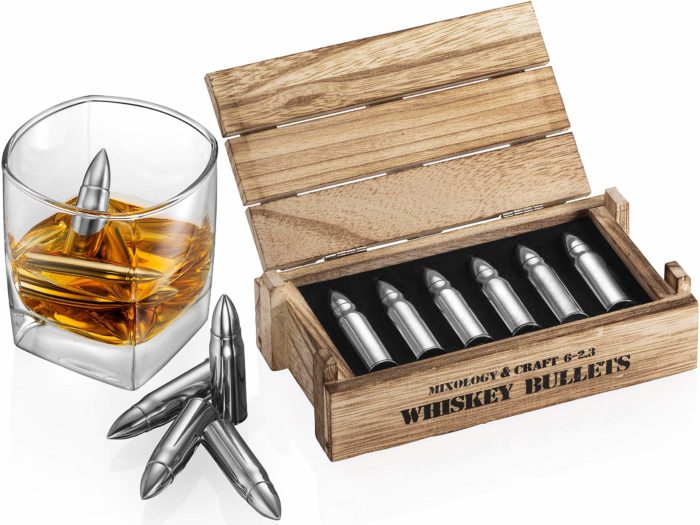 Everyone who hunts with a rifle enjoys shooting weapons and gathering ammo. Many people also appreciate a nice whiskey cocktail on the rocks, though. The bullets should go in the freezer first, then into the whiskey. These bullets help keep the whiskey flavor intact without dissolving.
18. Tool Bracelet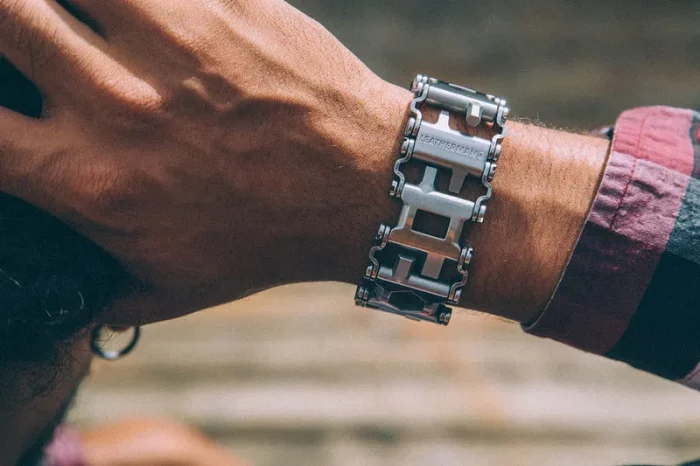 There will always be challenges when you go hunting in the woods. This stylish multi-tool bracelet will help you handle daily tasks competently and confidently. A multipurpose knife with a flat-head screwdriver on its tip emerges with a single click. It can open packages, slice an apple, fix a bike on the spot, and do a little bit of everything because it is constantly on your wrist. One of the coolest and nicest gifts for hunters is this bracelet.
19. Blood Tracking Light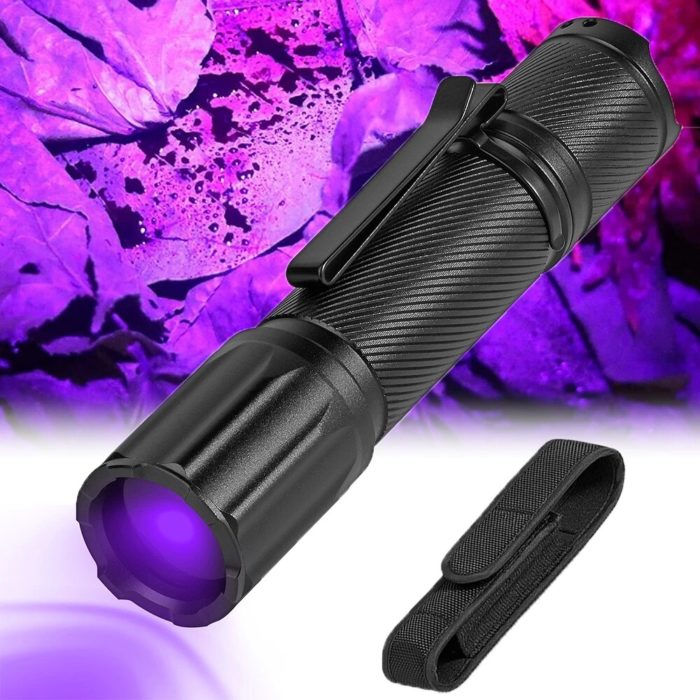 This ingenious tracking light makes it simpler to follow a blood trail left by a challenging kill in all kinds of terrain by illuminating it. It has a convenient holster, so you can always keep it nearby.
20. Multifunction Sharpe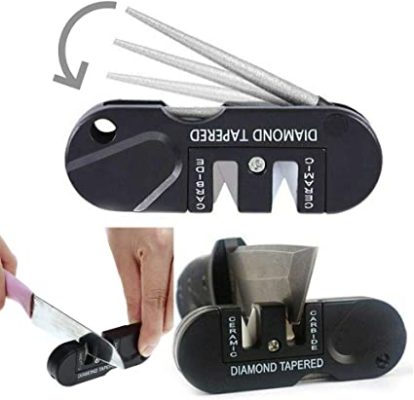 Your gift recipient can be an avid outdoorsman, hunter, or knife enthusiast who appreciates having a sharp knife. These are the unique gifts for hunters that you shouldn't miss out on.
21. Bracelet Survival Kit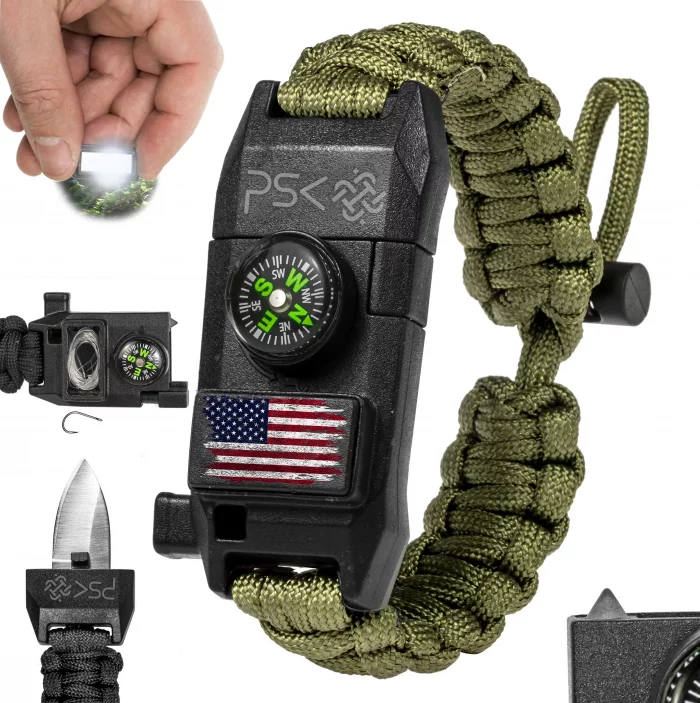 Every hunter is aware of the danger when they're in the wild. They must be ready for the unexpected because not everything goes as planned. It is equipped with a compass, a flint fire starter, an emergency whistle, and a fire scraper that also functions as a knife.
22. Balaclava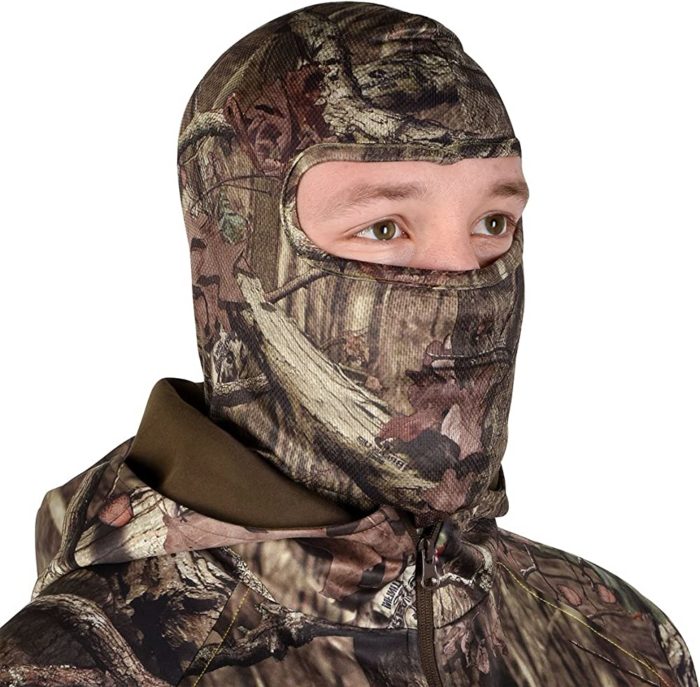 Many hunters, winter campers, ice fishermen, and other outdoor enthusiasts are all too familiar with the sting and bite of chilly air, snow, and wind on the face. A full-size balaclava will shield the face, neck, and head from the rigors of inclement weather, including UV rays, while also preserving attractiveness.
23. Shell Holder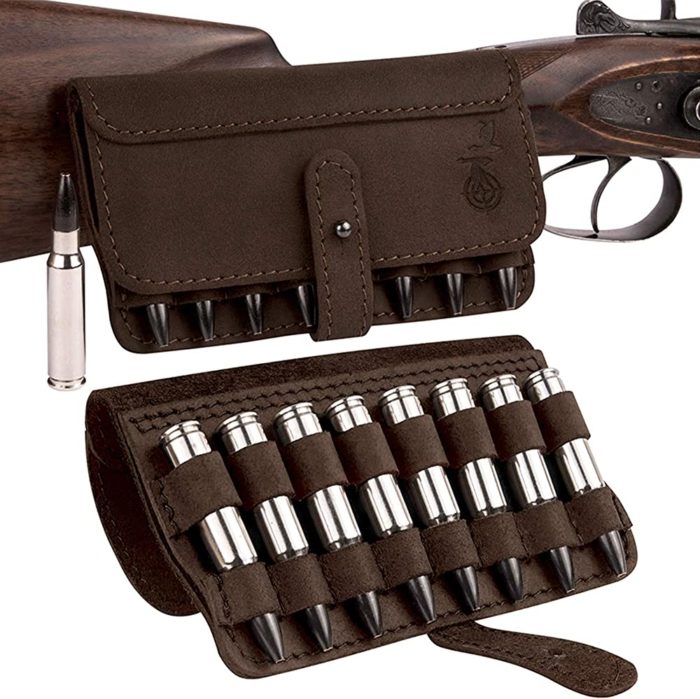 You can't go wrong with these shell holders as unique gifts for hunters. Although it's rare for hunters to run out of ammunition, keeping a few extra rounds on hand is always a good idea. One of the easiest ways is to use an ammunition holder that fits over the rifle's buttstock. These make great stocking stuffers for hunters and are also available for shotguns.
24. Mug for coffee for Hunters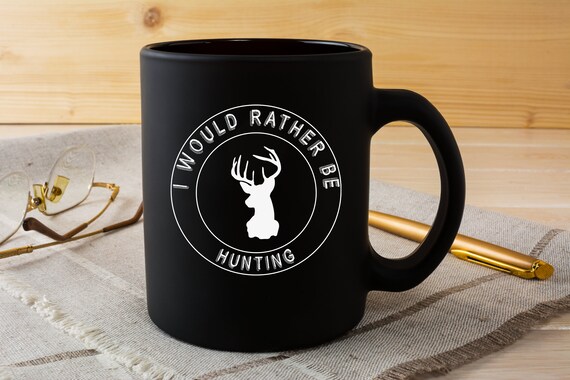 There's nothing better than a hot cup of tea or coffee in the morning before the hunter leaves base camp. It marks the beginning of a good day. Every hunter appreciates a lovely mug personalized with their picture and a sentimental message.
25. Animal Wall Hooks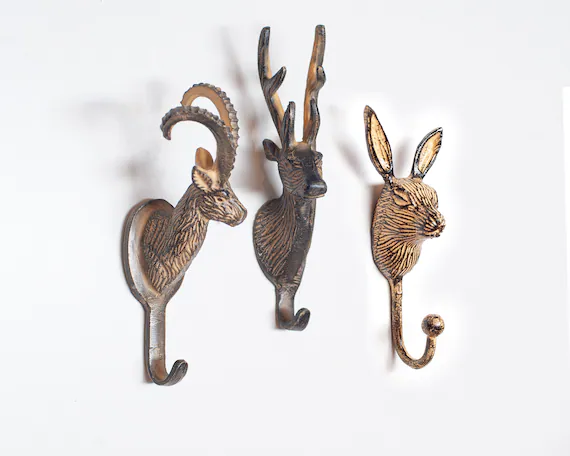 You can bring the outdoors in with this cast iron deer antler wall mount. It has a thin profile that won't take up too much wall space and an antique finish for a rustic appearance. Let your hunter conveniently and stylishly hang his coat and optics bag while also enjoying the knowledge that there is at least one set of "antlers" on the wall.
26. Outdoor Tackle Bag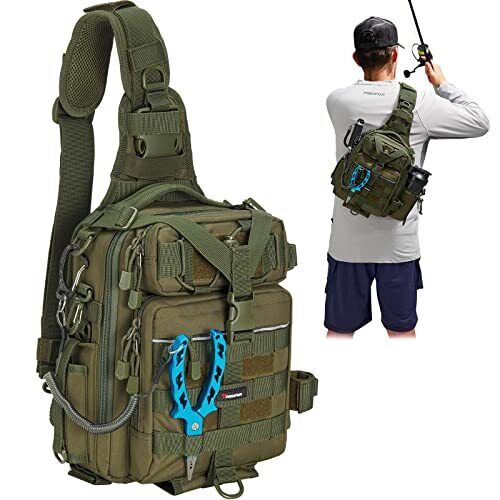 Thanks to its numerous pockets and storage sections, an outdoor tackle bag will make unique gifts for hunters and anglers. Even a strap for attaching a fishing rod is included! The recipient will easily blend in with their surroundings thanks to the wide shoulder padding that reduces shoulder fatigue during arduous hunts or hikes to the best fishing spots.
27. Tree Seat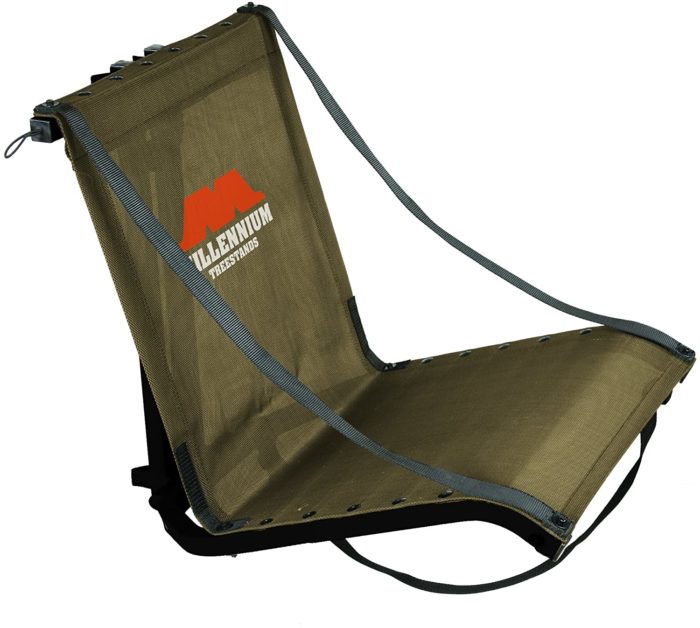 A seat for a duck hunter is a perennially well-liked present. It may offer a hunter a relaxing experience while being a useful tool. When hunting for deer, turkeys, and ducks, you'll need a chair that's quiet, padded, and simple to put up.
28. Solar Power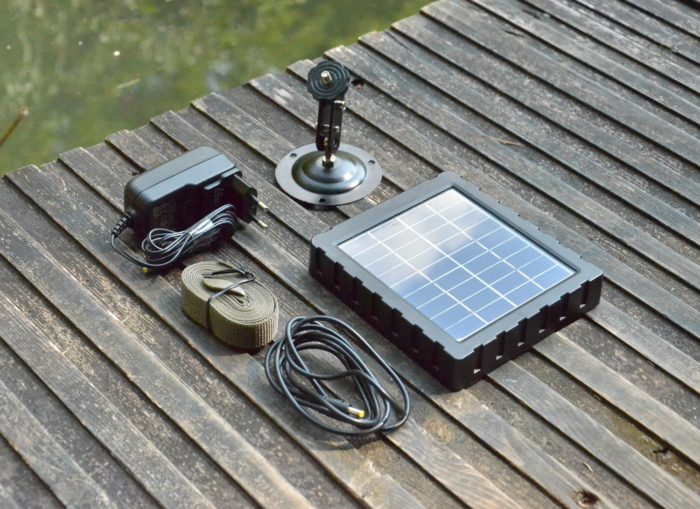 Fully charging your electronic gadgets while in the field might be crucial for survival during an emergency and for comfort, entertainment, and communication. Switching to solar power from batteries is a great option to lessen your environmental impact. People who like spending time in nature are a more sustainable option because they rely on solar energy, which is renewable.
29. Personalized Metal Deer Sign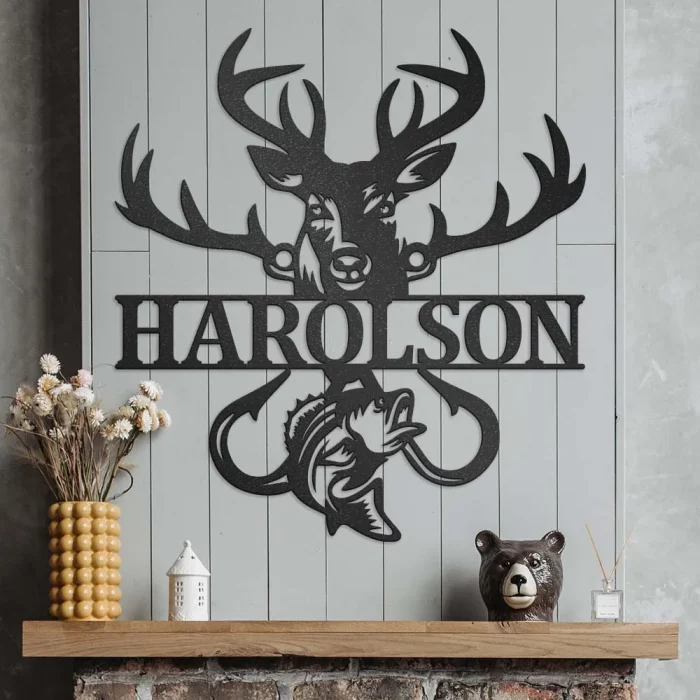 Experienced hunter needs a focal point to stand out amid their taxidermied mounts. This customized metal sign is the ideal finishing touch. Visitors will be able to identify the hunter who bagged all of those bucks, and they will enjoy their bounty.
30. Ozone Generator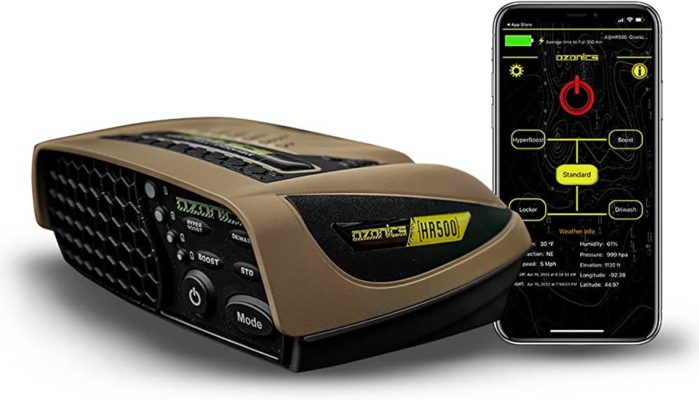 A deer can still smell you even after you've been outdoors for a few days. You can eliminate the stench of everything human with this generator without harming your equipment. It has a long battery life of up to two days.
31. Hunting Rifle Sling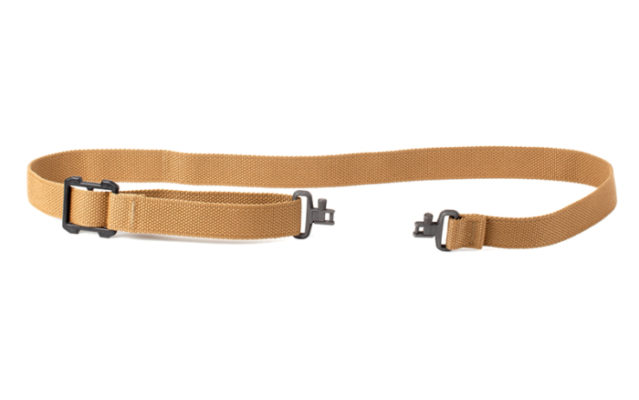 Is there something else that would be a practical and unique gift for hunter? A rifle sling can make it easier for a hunter to carry their weapon, easing the strain on their arms and shoulders and lowering tiredness. Additionally, it can free up their hands to hold other necessary items like a hunting knife or a pair of binoculars.
32. Shooting Earmuffs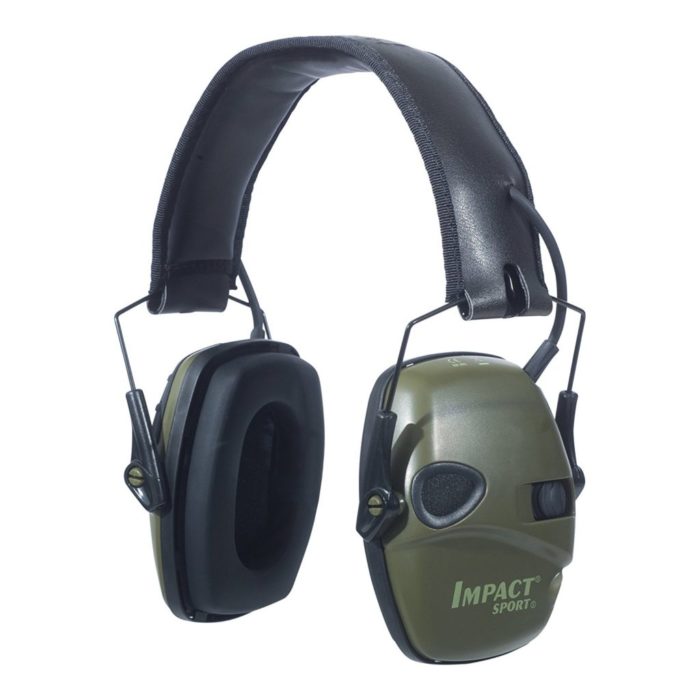 Shooting earmuffs are a thoughtful and useful present for hunters, protecting their hearing, improving comfort, and enhancing their hunting experience with features like padded ear cups and adjustable headbands, high-quality shooting earmuffs are meant to be enjoyable to wear for extended periods.
33. Housewarming Ornament Gifts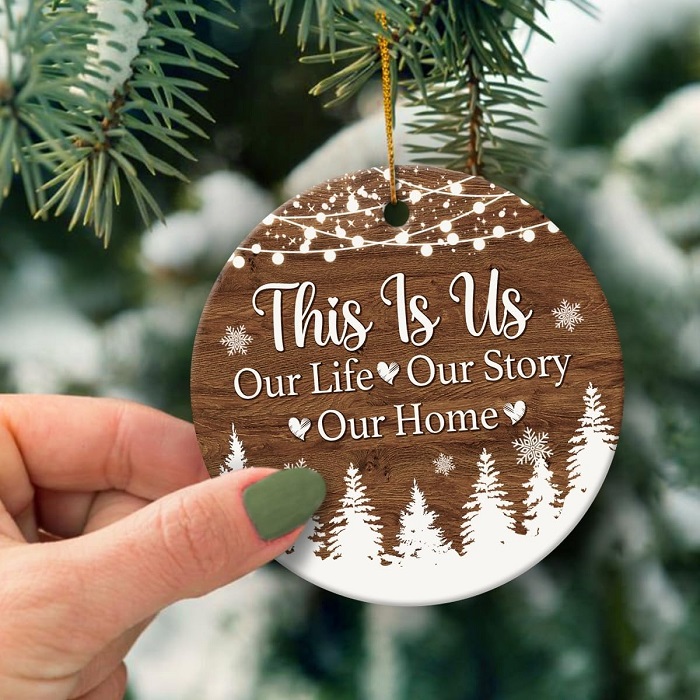 Why not give your man a personalized Christmas ornament that perfectly encapsulates memories this year to make the season extra special? These housewarming ornaments are the best choice that you shouldn't miss out on. Imagine the joy on his face when he discovers the thoughtful gift you give to him.
>>> Further reading: 39 Best Gifts For Fisherman: Cool, Unique, And Great
Funny Gifts For Hunters
34. Funny "I'd rather, Be Hunting" Socks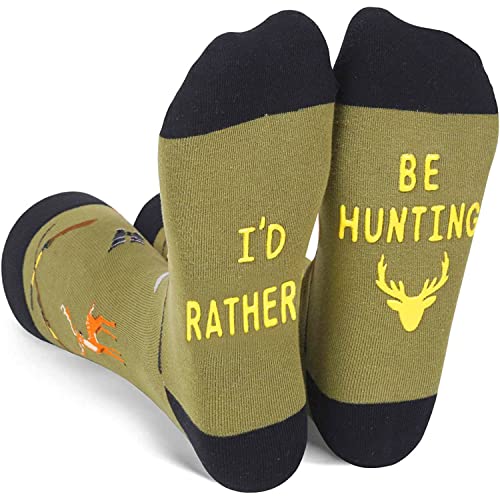 Someone in your life who is a hunter knows he would rather be out in the field, but now he can prove everyone wrong. They make excellent gag presents for dads, grandfathers, sons, and others. Quality knit socks come in various colors and are made of 85% cotton, 10% spandex, and 5% elastic for a comfortable fit.
35. Toilet Timer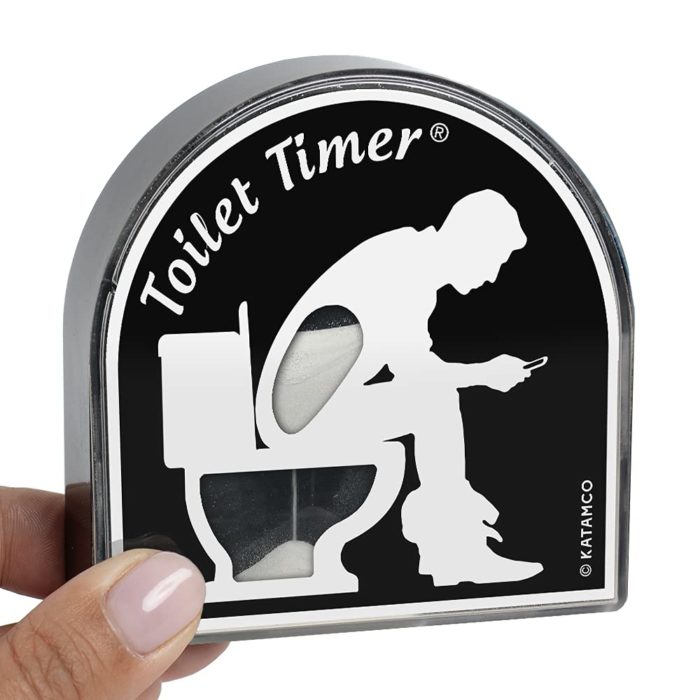 The toilet timer has no more 30-minute restroom breaks. A sand timer that will maintain your hunter's attention on the required activity. The timer allows five minutes. The special mechanism automatically resets. A unique gift for hunters that they will be cherished for years to come!
36. Deer-shaped salt and pepper shakers
Not only are deer-shaped salt and pepper shakers relevant to their hobbies, but they're also useful and give a novel touch to their kitchen or dining room. Salt and pepper set in the shape of a deer might serve as a constant visual reminder of their shared interest in the sport of hunting.
37. "Born to Hunt Forced to Work" keychain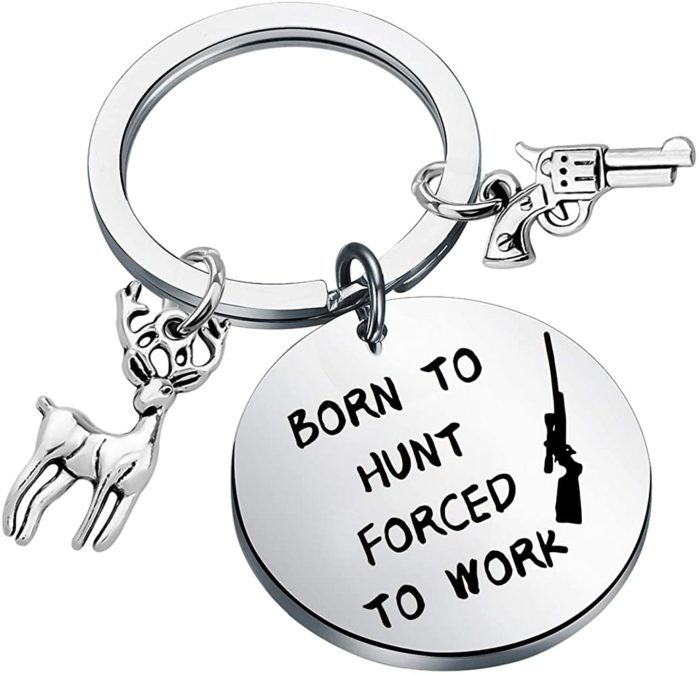 This engraved hunter's keychain will take your dad's game to the next level. Made with high-quality brass/steel construction, the engraved hunter's wooden Keychain comes with personalized shotgun shell names, an antique bronze antler charm, and all-assembled hardware.
38. Funny Doormat for Hunting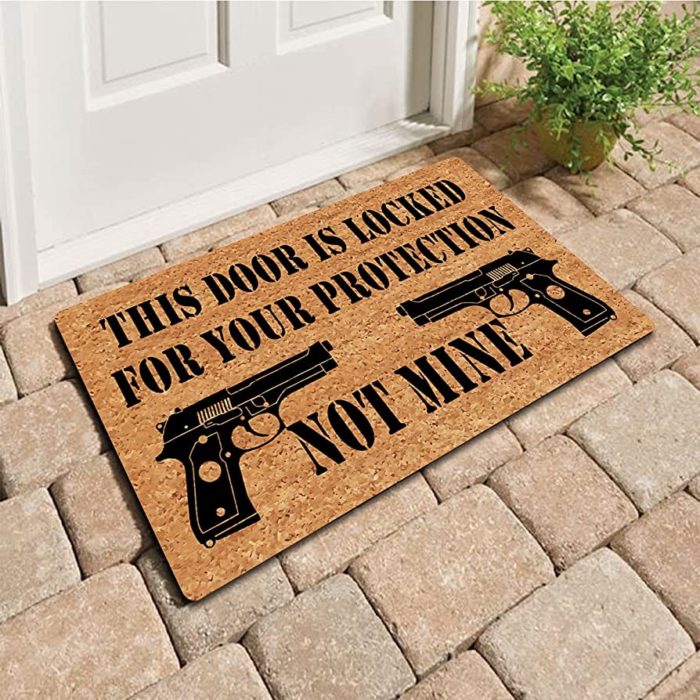 You'll kick yourself for not knowing about this special gift earlier. The doormat features amazing colors and textures to depict hunters and prey on premium velvet. Particularly, exactly like the love story about the hunter and the love of his life, the pair's names are also clearly printed on the carpet.
39. "Hunting is My Cardio" t-shirt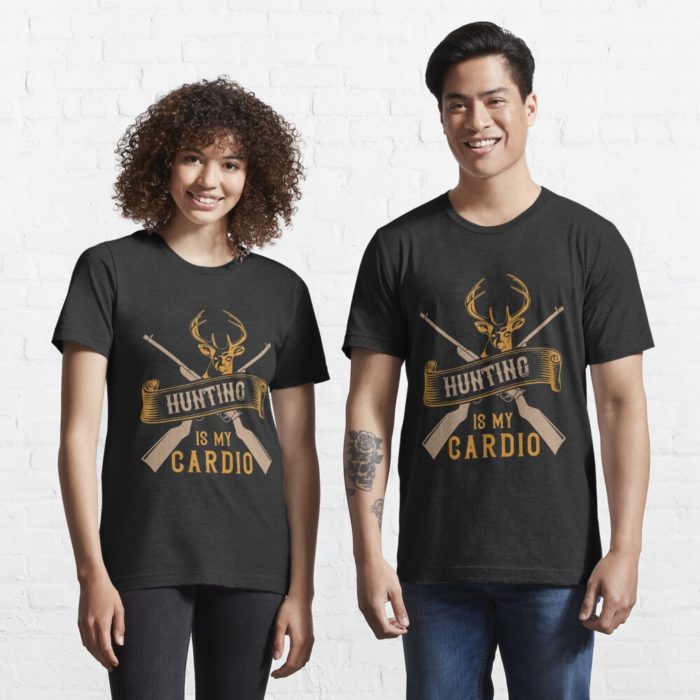 Hunting is My Cardio personalized shirt gift for Hunter is a humorous way to show your hunter how much you appreciate him while he appreciates that you're thinking of him. These funny T-shirts are made of high-quality, super-soft cotton and come in several colors.
40. "Eat, Sleep, Hunt" Pillow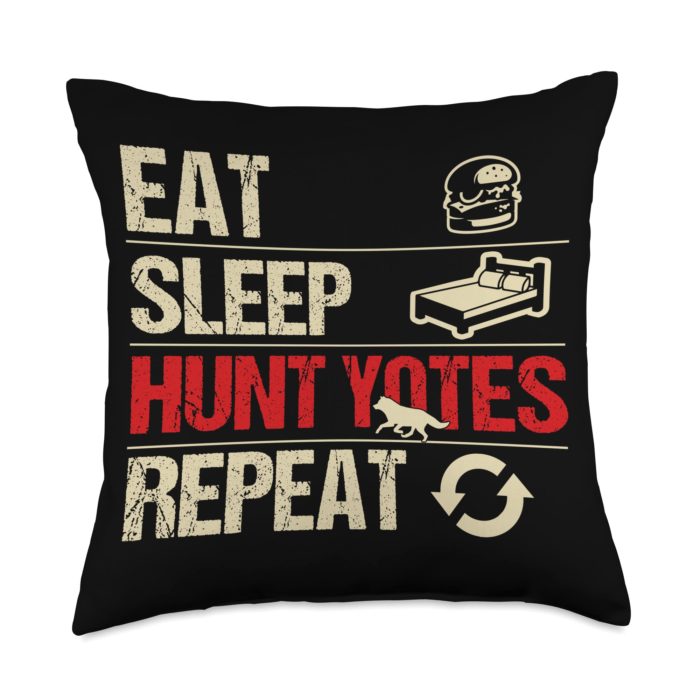 Their home will feel more rustic with the addition of this monogrammed pillow. The pillow can be displayed in the owner's house to express their passion for the outdoors and unique personality. It's the ideal topic of conversation with visitors because they can see how passionate the receiver is about hunting.
41. Personalized Bobblehead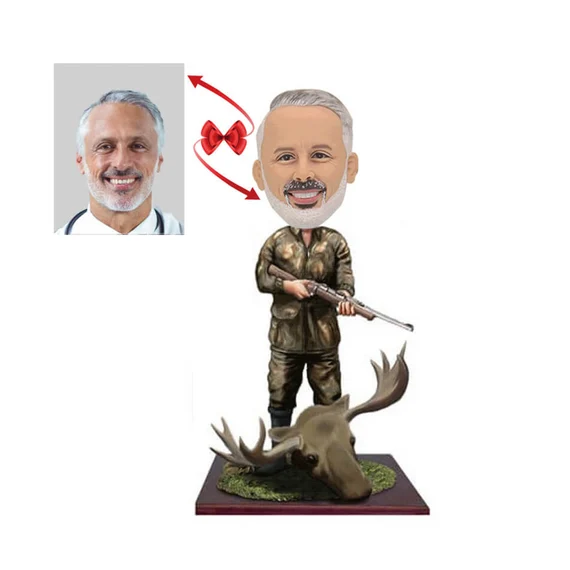 Are you looking for funny and unique gifts for hunters? There is no other present like this one for hunters. A replica of your hunter will be created from a photo you give to the company. The skin tone, eye color, and hair color are all customizable.
>>> Maybe you're interested in the following:
In sum, there are many unique gifts for hunters that will be welcomed and utilized by those who share their passion for the great outdoors. Every hunter can find the perfect gift in this article, regardless of whether they want something useful or unusual. If you're looking for something personalized and special, let's visit Oh Canvas store to find the best gift for your loved ones.