Are you looking for unforgettable and unique Valentine gifts for husband that will melt your man's heart? Prepare yourself for a list of unique practical gifts for hubby that Ohcanvas gathered below. He'll love receiving something engraved with his name, initials, or a distinctive design. Owning his own gifts will reassure him of his affection and significance. Furthermore, you can select the appropriate modern gadgets for your husband or for Valentine's gifts so that the two of you can have a good time all night.
Unique Valentine's Day Gifts For Husband
Customized Photo Valentine Gifts For Husbands
1. Photo Wallet Insert with Engraving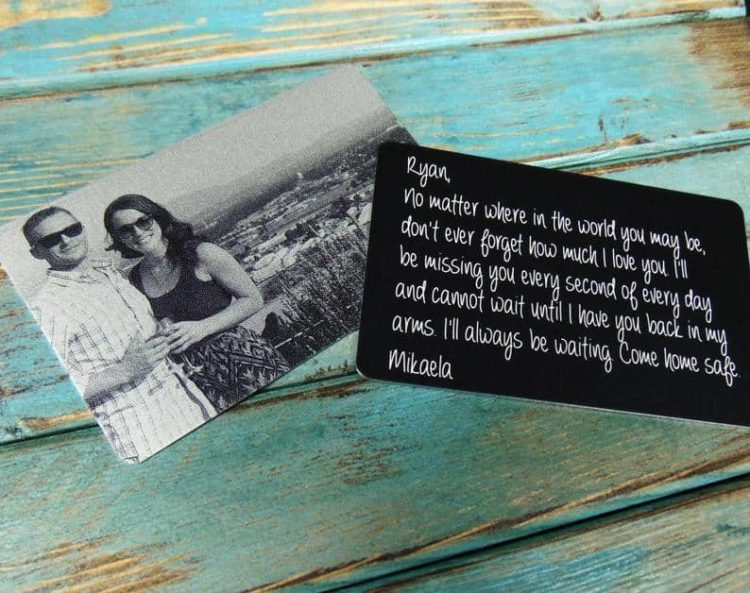 Carrying a small amount of love with us always brightens our emotions. This engraved photo, the size of a wallet insert, contributes to that goal.
On one side, you can include a photo of your favorite memory with him and a nice note for him on the reverse. As he goes about his day, simply opening his wallet will serve as a reminder of the affection.
What we love:
An amazing way to express your affection.
This elegantly engraved metal wallet insert will hold your memories eternally.
Select a font, take a photo of actual handwriting, or even upload a photo to be laser etched. These are turning out fantastically!
2. Photo Gifts Dandelion and Butterflies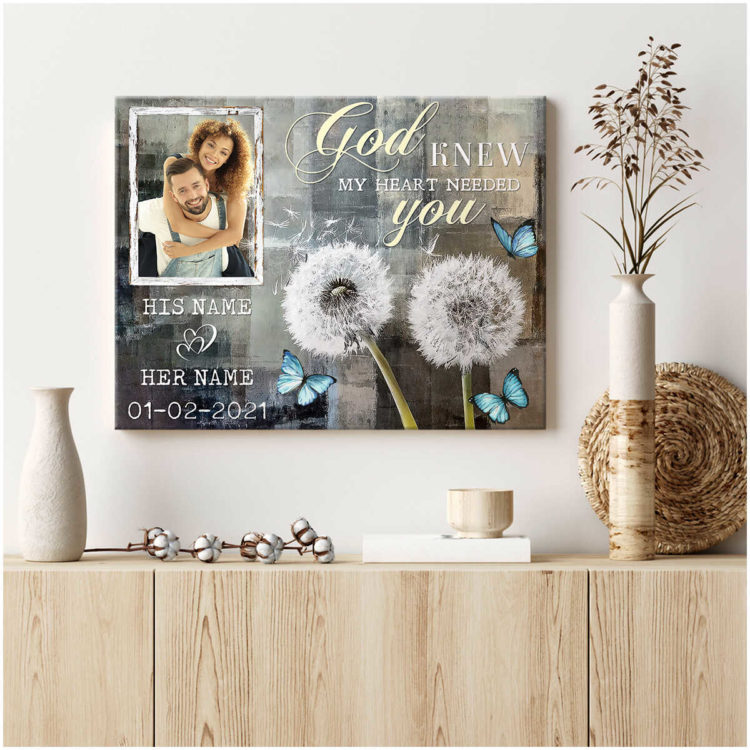 If you are looking for some Valentine gifts for husband, do not miss them. A lovely pair canvas with the sentiment "God Knew My heart required you." You can create a canvas print of the best of both of you and use it to decorate your most treasured house or location. It would be ideal if it could contribute to the strengthening of your relationship.
What we love:
This gorgeous wall art is perfect for inspiring you in the morning or relaxing at the end of a long day in your bedroom, living room, or office.
Giving your significant other this piece will make them feel loved and cherished, and it's a lovely reminder that destiny brought the two of you together.
Can personalize with names, dates, and sentimental messages.
3. Photo Gifts All Of Me Beach Theme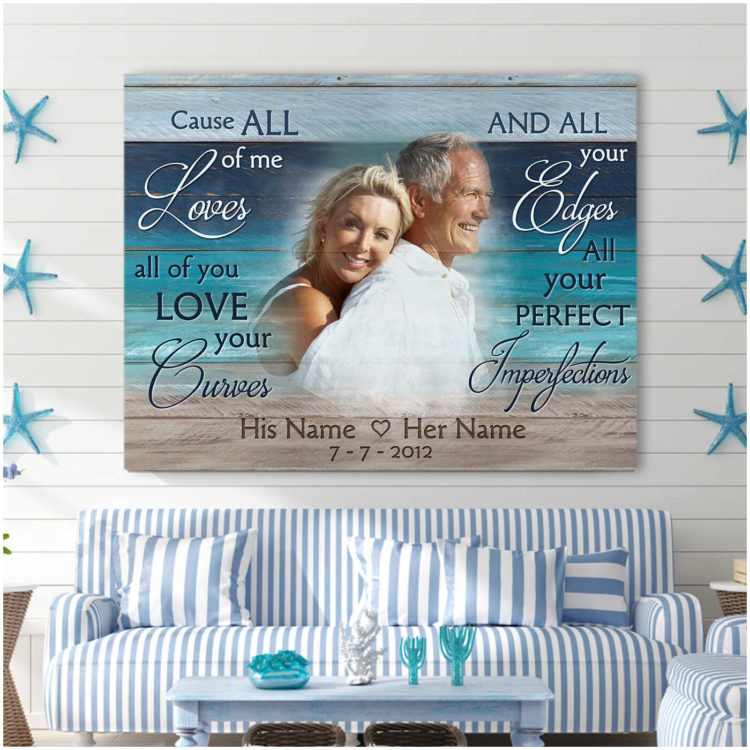 Are you stumped on the best gift for husband on Valentine's day? These beach presents are works of art that you may offer to your significant other to express your love and thanks. The sea is a metaphor for enduring, passionate, and eternal love.
Each time you gaze at this canvas artwork, it will bring back memories of your happiest experiences. With a single click of the purchase button and uploading your photo, we'll transform this artwork into a personalized gift for you.
4. Plaque for the Desktop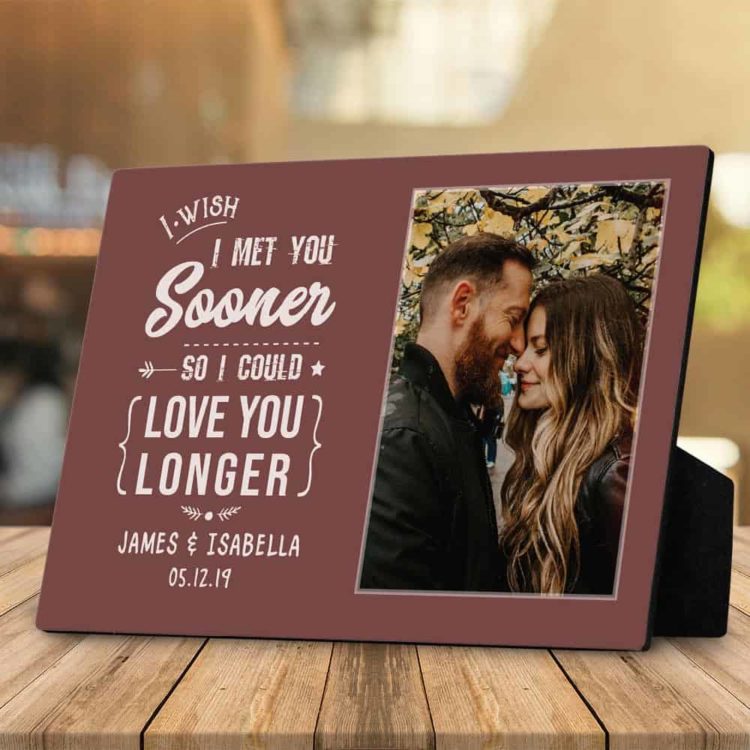 The finest Valentine gifts for husband ​will commemorate significant events in your relationship. Oftentimes, all it takes is a simple note to convey how much someone means to you.
This perfect gift conveys a heartfelt and loving message. When combined with your customized photos and details, this is the best gift for husband on Valentine's day.
5. Photo Customized Wedding Lyrics Prints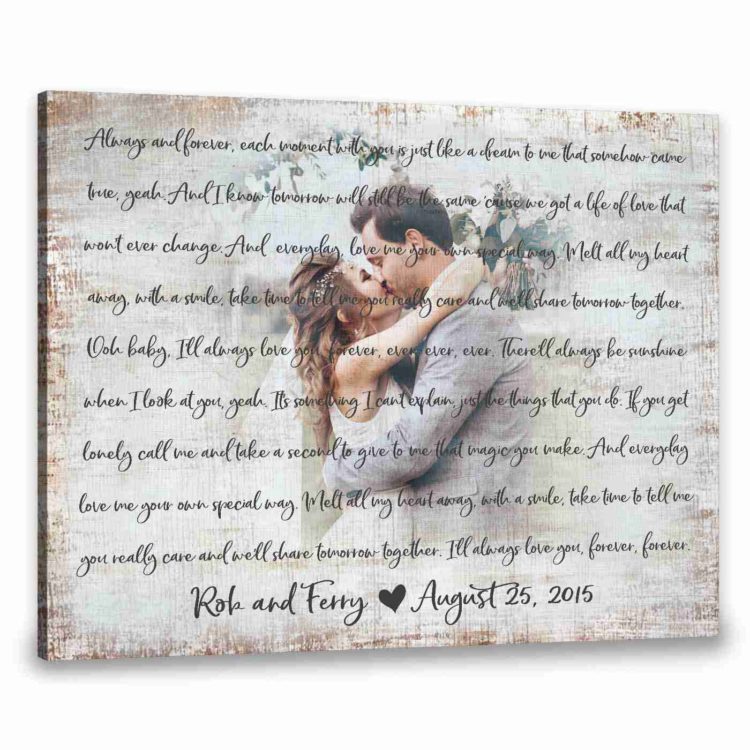 This personalized canvas artwork is another excellent Valentine special gift for husband. It's astounding and unique that your favorite song may now be combined with a personalized photo.
This one-of-a-kind gift will capture your lover's attention and make your day even more romantic than usual!
6. Photo Customized God Blessed The Broken Road Rustic Window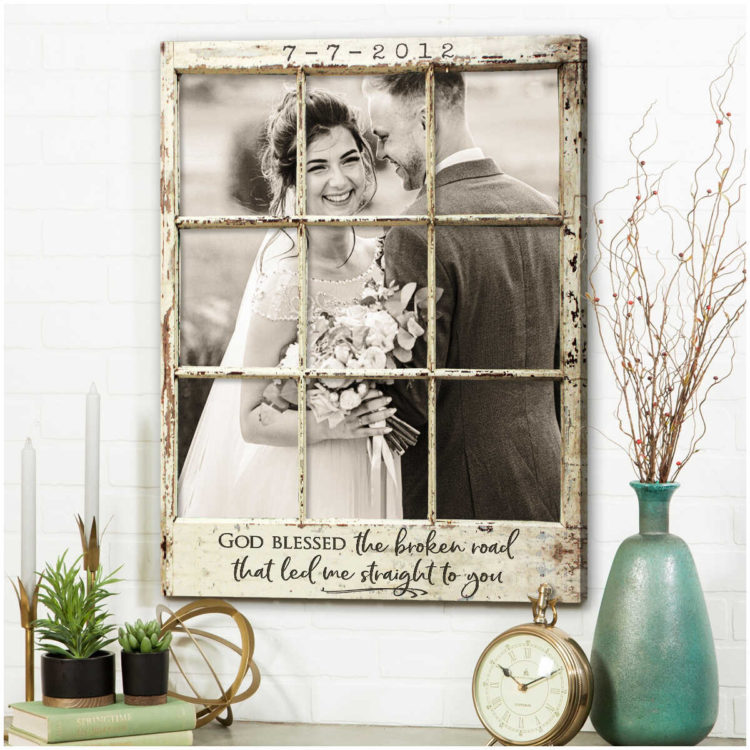 This is designed to be the most spectacular Valentine's special gift for husband you've ever received! With your unique photo behind the rustic window texture, this wall art décor will instantly open up and romanticize your space. What are you waiting for? Why are you still not purchasing this customized gift for your partner?
7. Family Photo Gifts "And we continued to live happily ever after"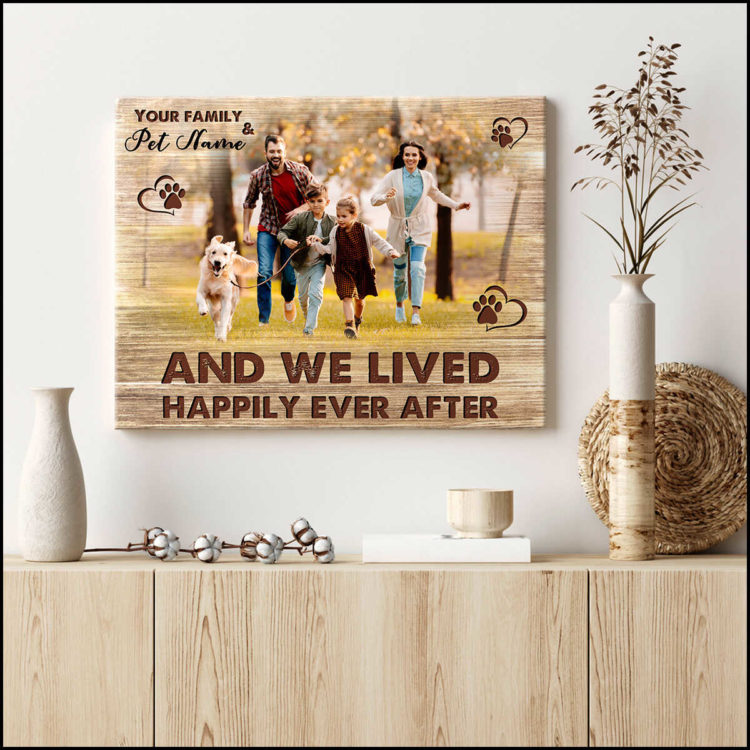 Our greatest gift in this world is our family. Nothing beats family, and this is certain to be the most significant Valentine's special gift for husband. Allow his family to serve as his fulcrum throughout his life and eternity.
Customized Gifts for Husband On Valentine's Day
8. Fragrance Made to Order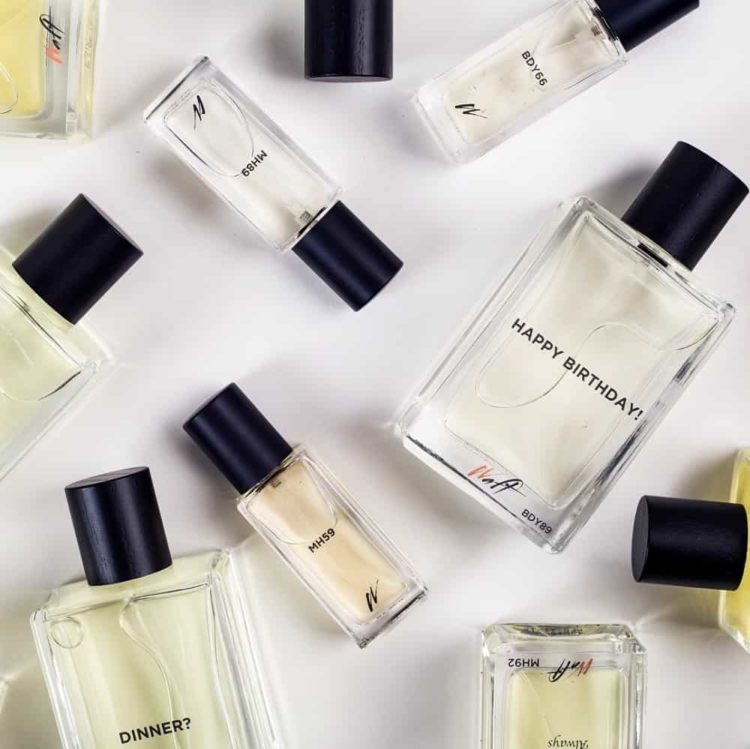 Everybody has a signature scent. Therefore, rather than purchasing a perfume that will leave him smelling like everyone else, create his scent. With this unique Valentine gifts for husband idea, you'll fall in love with him again and over again.
What we love:
This perfume is one-of-kind in the world for him
You can build a smell based on your personality, favorite scents, or ingredients.
Cab select the design of your perfume's label, give it a name, and write a message that will appear on the bottle.
9. T-shirt of Epic Husband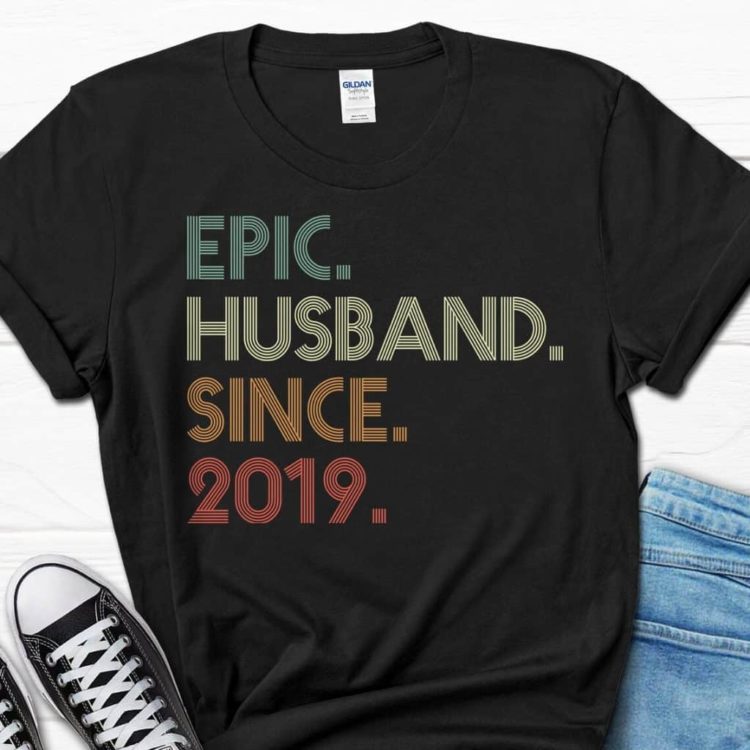 Here's a low-cost yet considerate way to commemorate your marriage anniversary. With a great gift for him, you may express your affection for the best husband in the world.
He'll be completely at ease while proudly proclaiming how long he's been married to you. There will be no doubt that the husband's life is ideal for your man!
What we love:
The casual style of this everyday t-shirt flatters male figures.
This 100% cotton t-shirt is durable and soft, perfect for casual wear.
This T-shirt will take your retro fashion sense to the next level.
10. Gift Set of Cigars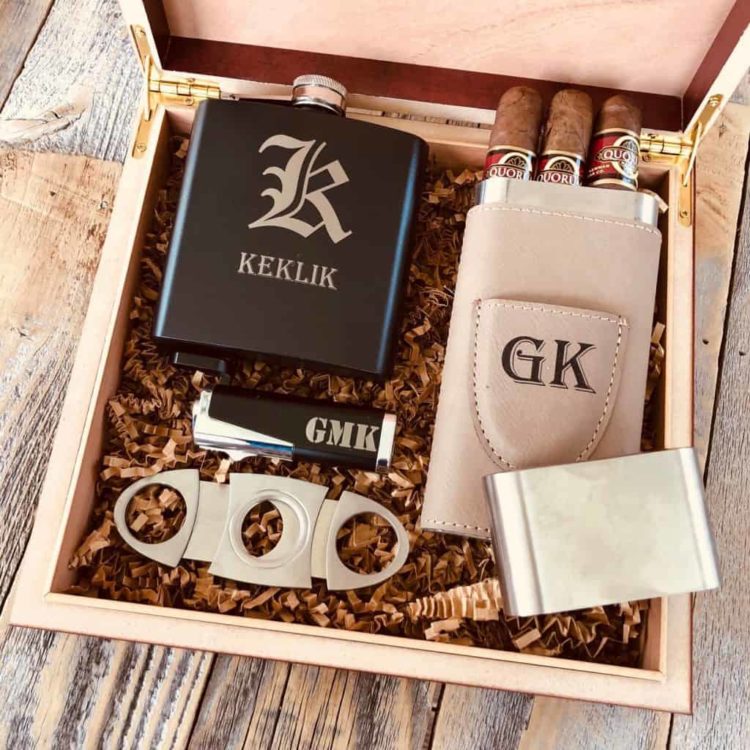 Are you on the lookout for the perfect monogrammed gift for him? Personalize each piece in the set with his initials to create one of the most unique personalized presents for spouse!
This thoughtful memento will be the talk of his next gathering of friends. If your partner is a cigar enthusiast, this is the best gift for husband on Valentine's day that will wow him!
What we love:
Included are a premium cigar cutter, a water flask, and a refillable 3-jet flame lighter.
Each cigar humidor is meticulously made, giving only the highest levels of quality, sophistication, and elegance.
The smooth leather used for the outside is elegant, shiny, fashionable, and long-lasting.
11. Necktie with Initials Monogrammed
This is an excellent customized Valentine special gift for husband ​who enjoys dressing up and is always looking forward to the next big occasion. A customized necktie complements his suit perfectly.
He'll look so presentable that you'll wonder why you didn't marry him sooner! That is when he will be able to flaunt his new tie. This exquisite, personalized gift for guys showcases his initials in an elegant manner. It can take him from a chill night on the town to a business meeting with ease.
What we love:
Elegant and smooth, this recycled-plastic monogram necktie can be personalized with any color scheme and initials you like.
The front of this solid-colored tie contains a large monogram in a traditional serif style, and it's located close to the tie's tip for a personalized touch.
12. Duffel Bag with Embroidery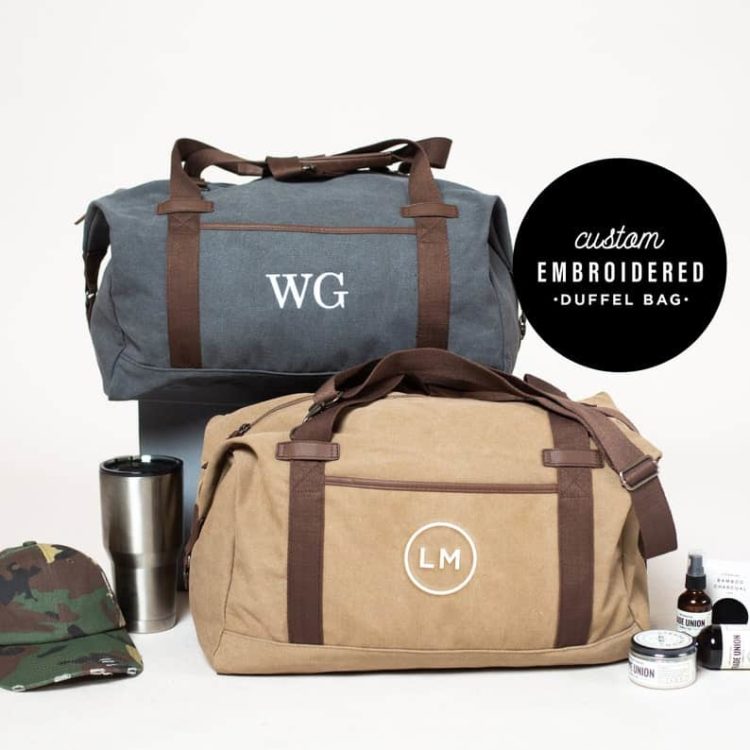 Just when you thought personal Valentine gifts for husband for your husband couldn't get much better, we came across this excellent suggestion. This is a one-of-a-kind design for him; an embroidered duffel bag personalized with his name or initials is exactly what he needs for his next business getaway.
This will be an exceedingly considerate gesture on Father's Day from you and your children. He'll take it with him wherever he goes!
What we love:
These duffels are ideal for carrying skates to the ring, packing for the holidays, or carrying ski boots.
Some custom duffel bags contain sections for balls, water bottles, bats, and even filthy shoes or cleats to keep them separate from clean things.
Can personalize with names, logos, or messages.
13. Grill Set Customizable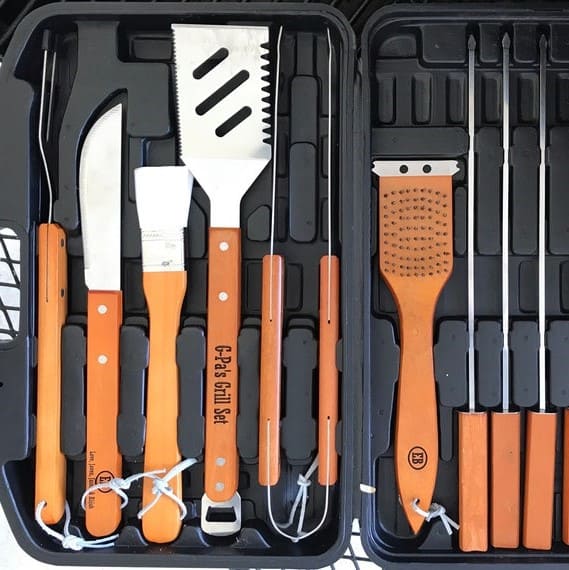 You've got to adore your outdoorsy gentleman. With this personalized grilling set, he may express his passion for sunny days and fresh air. This is without a doubt the ideal personalized present for a husband from his wife. Your husband will be overjoyed to utilize it on future barbeques and camping trips.
What we love:
The BBQ utensils' bamboo handles offer a cozy and stable hold when grilling, avoiding the hot metal tongs' touch.
Ideal for use in indoor kitchens and on all grills. It is easily portable and suitable for camping trips.
Can personalize it by adding your own distinctive style or give it as a gift.
Engraved Valentine's Gifts For Husbands
14. Toiletry Bag with Customization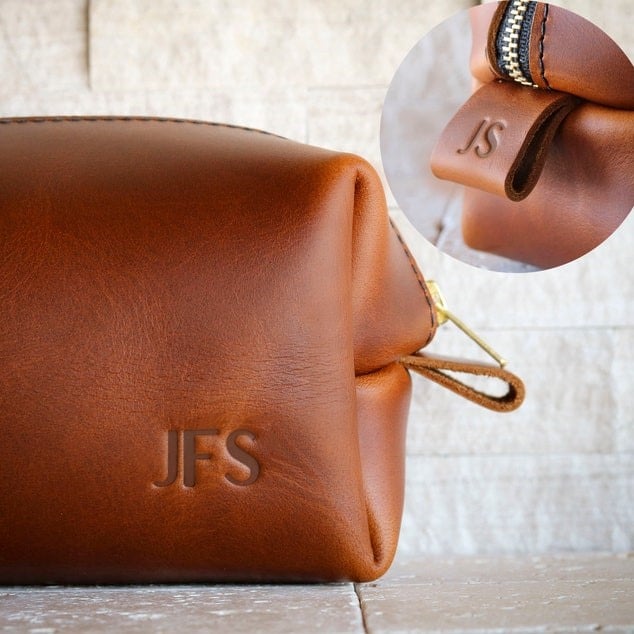 A gentleman who keeps himself manicured and neat is unquestionably a keeper. Allow your boyfriend to denote his zone with superb, personalized Valentine gifts for husband.
This refined travel essential is a great gift for a husband who despises a cluttered suitcase. He would be impressed by this considerate gesture. That is certain!
What we love:
Traveling for a wedding, weekend getaway, work trip, or family visit needs you to bring some personal items.
Black and brown are timeless hues, so leather toiletry bags will go with all of your favorite luggage.
can add a monogram, and names to make it stand out a little more.
15. Wallet in a Thin Minimalist Style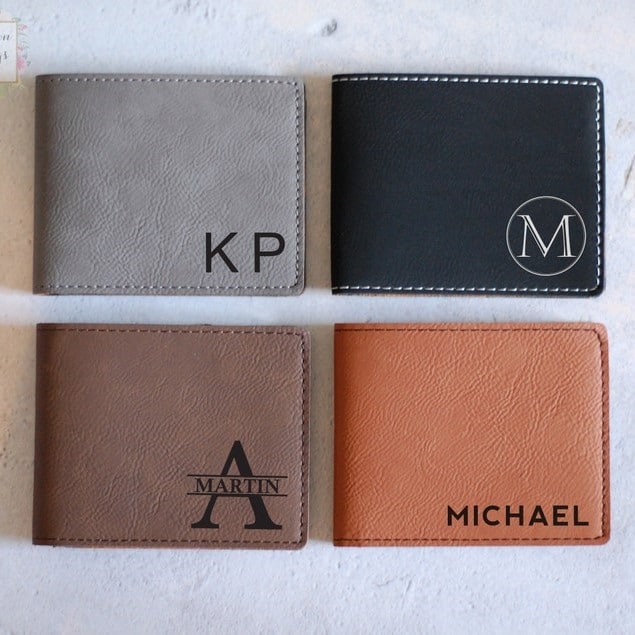 As long as you are by his side, he does not require much else, save for his pocketbook. You can personalize the outside with his initials and the interior with a brief loving message.
I'm sure he'll be overjoyed when you whip out this Valentine special gift for husband on your next shopping trip!
16. Set of Engraved Leather Flasks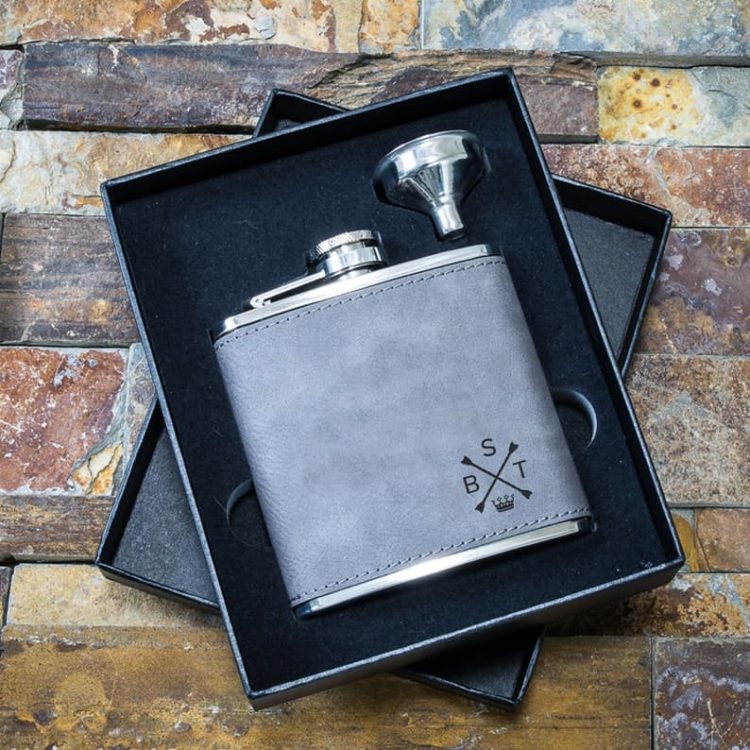 Are you planning to give your husband an engraved gift on your Valentine's? A classic vegan leather flask is an excellent idea that he will enjoy! You can even go the additional mile and get one for each of his groomsmen and best man. Surprise them with the coolest presents. They're certain to raise a glass to you!
17. Custom Designed Wood Tie Clip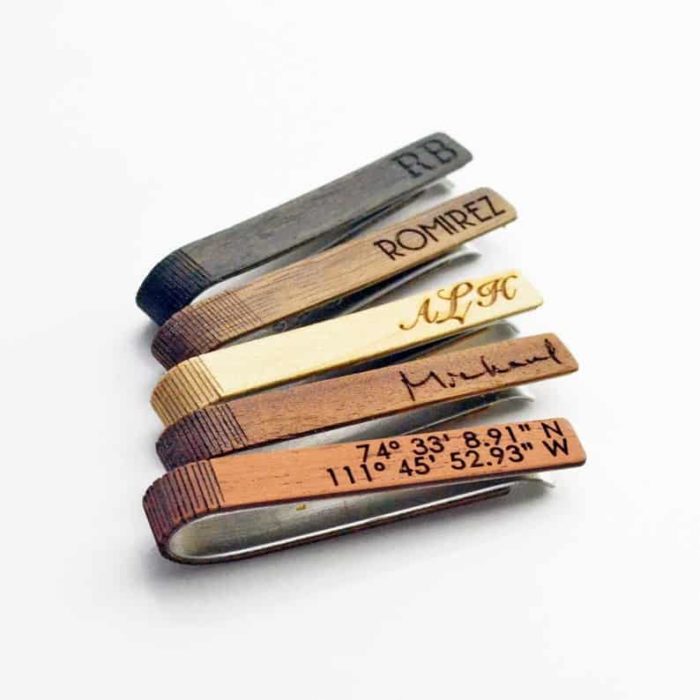 This tie clip is so attractive that it is certain to become one of his favorite accessories. Give your husband the assurance he needs to succeed at any meeting with these best Valentine's day gifts for husband. You and everyone else will be in awe of how sexily clothed he is.
18. Personalized Leather Belt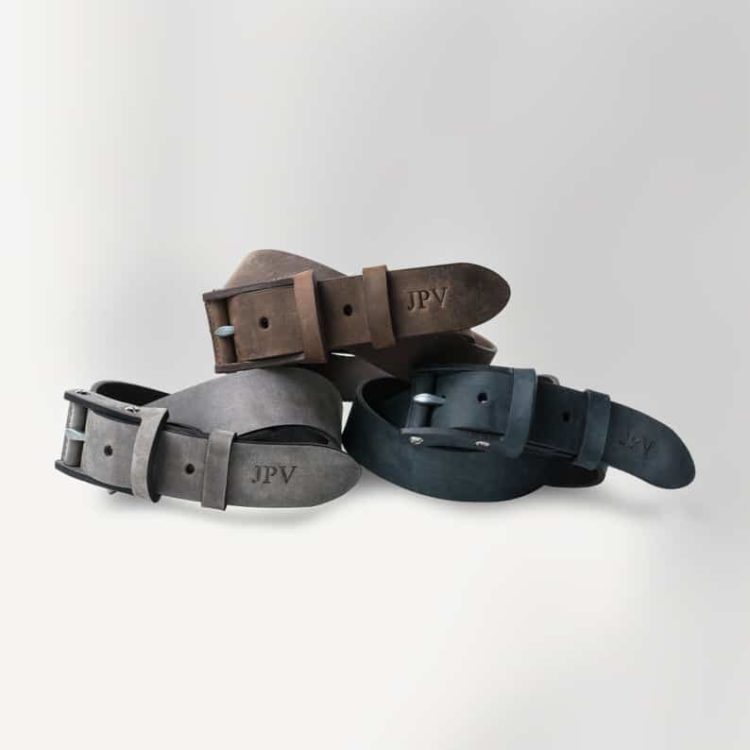 This is one of the most useful Valentine gifts for husband will ensure that your husband does not lose his pants when he is not required to! Apart from the jokes, this indispensable gear makes an excellent personalized gift for your husband on a particular occasion.
A unique present that complements every outfit and never goes out of style. When your boyfriend wears this belt, he will appear even more handsome.
19. Lighter with Engraving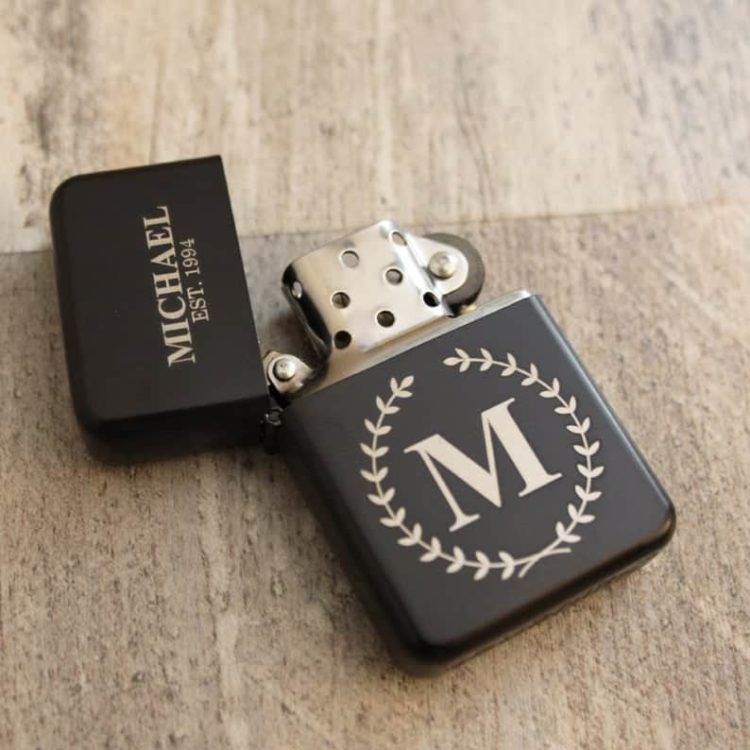 This exquisite lighter is unquestionably the best valentines gift for him that your spouse will appreciate. Coming from his sincere love, it will brighten his days – and cigars as well! Customize a gift with his initials to make it truly distinctive.
You can be certain that your husband will want to show off this dazzling little number wherever he goes!
20. Docking Station Customizable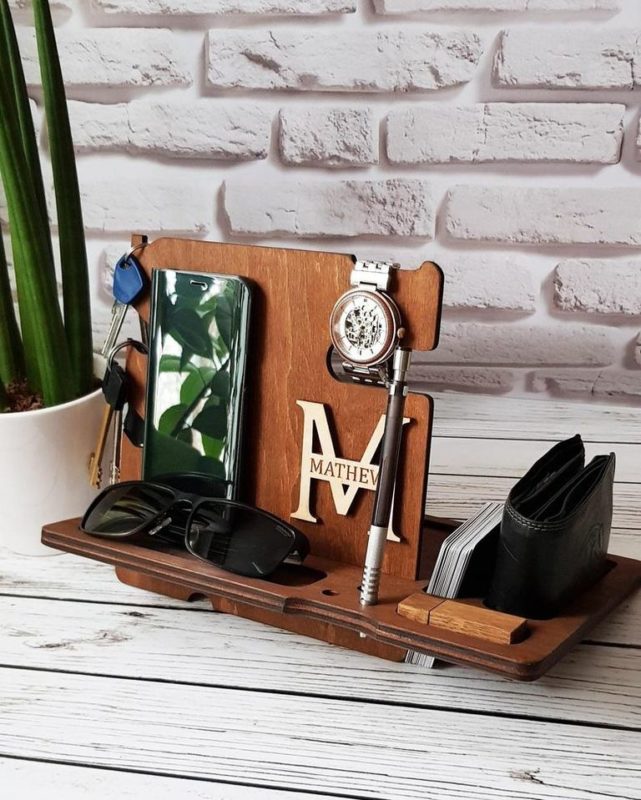 If you are looking for the best gift for husband on Valentine's day that he can use daily, this docking station customizable is the right choice. Having a tangle of cords littering your floor is starting to grate on your nerves.
However, your husband will find the fact that he has a docking station for all his devices quite endearing. This one can charge a phone or iPad, a watch, and whatever else he requires-all in one convenient monogrammed location.
Electronic Valentine's Gifts For Husband
21. A drone that Folds with a 1080P HD Camera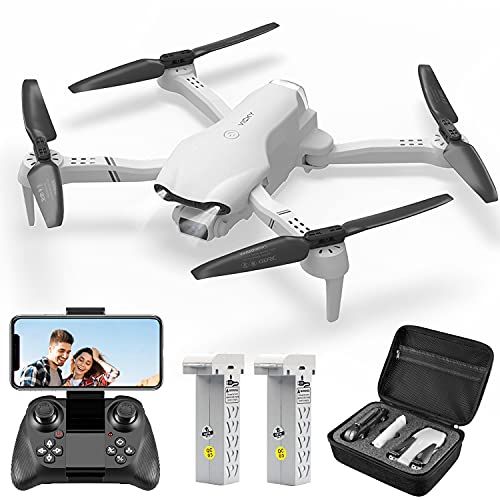 Thanks to this drone camera, capturing memories will never be the same. He'll want to fly it for entertainment purposes, but this drone also collects and records images and videos that can be shared on social media. How's that for uncommon Valentine gifts for husband?
22. Maker of Nitro Cold Brew Coffee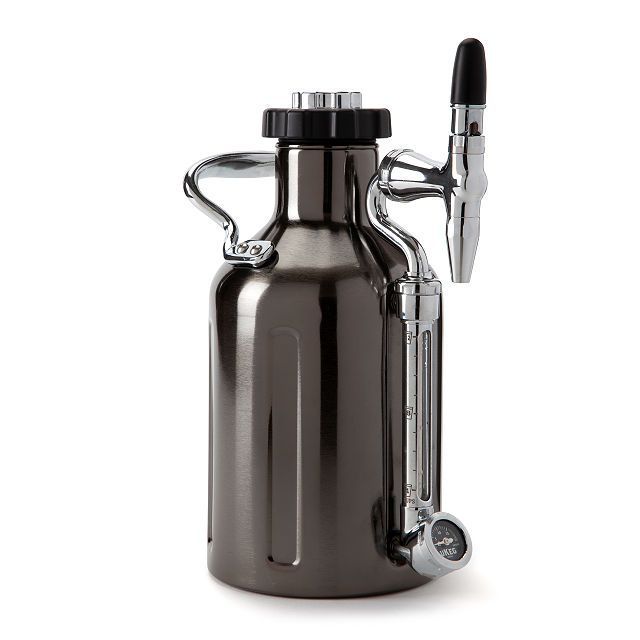 If your man takes his coffee seriously, consider adding another caffeinated gadget to his collection. This one simplifies the process of making creamy nitro cold brews any day of the week.
23. Projector with a Star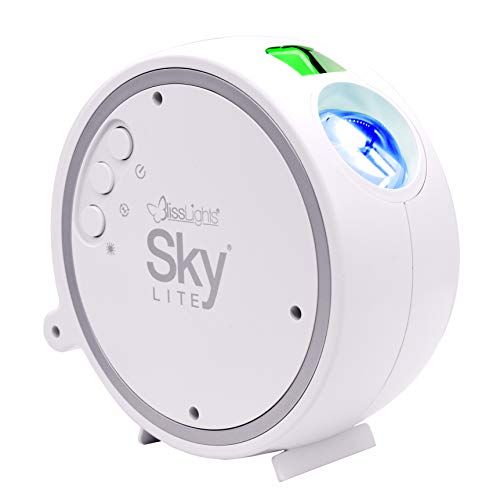 Looking for the best gift for husband on Valentine's day? There is no need to wait for a clear night or even to get outside to enjoy a starry sky with your spouse.
The LED projector casts a whole galaxy of twinkling lights around your room, creating an atmosphere conducive to romance in your own home.
24. Action Camera that is Waterproof
Getting Valentine gifts for husband is a little less tricky when he has specific hobbies, like being a streamer enthusiast. He is your personal hero, and he will unwrap GoPro's latest action camera with pride.
He'll have everything he needs to document all his exploits in spectacular 5K ultra-high-definition footage with HyperSmooth stabilization. Additionally, he is capable of taking 20-megapixel photographs and lives to stream.
25. Controller for Mobile Games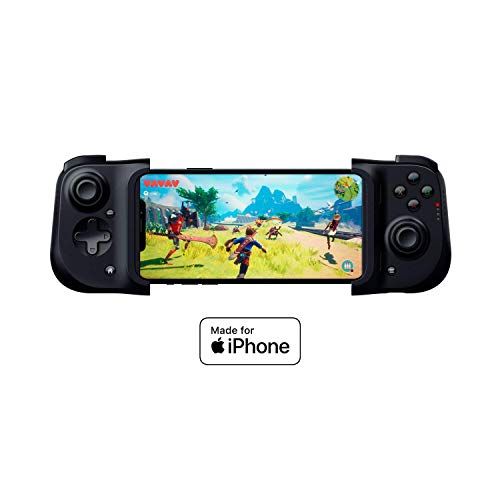 This is, without a doubt, the best gift for husband on Valentine's day out there. It converts an Android or iPhone into an ergonomic controller for lengthy sessions.
26. GPS on Apple Watch Series 7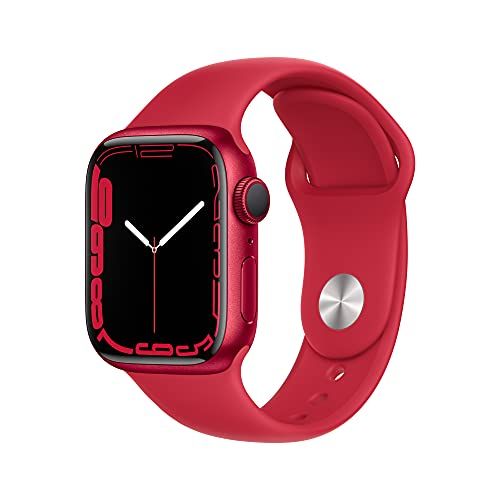 The current model is equipped with all the bells and whistles your man will require to maintain his health and fitness. He can monitor his daily activities, motivate himself to close his rings, and monitor his blood oxygen levels. It is available in a variety of band colors, but the red sport band hits the ideal professional-sporty balance.
27. Capsule of Nebula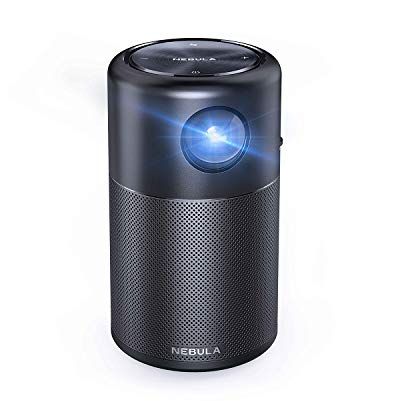 The best Valentine gifts for husband are ones that allow you to communicate your affection on a daily basis. With this clever tiny projector, you can bring the movie theater experience to the comfort of your own home or backyard. It's portable and comes equipped with a built-in speaker and four hours of video playback.
28. Rowing Machine with Bluetooth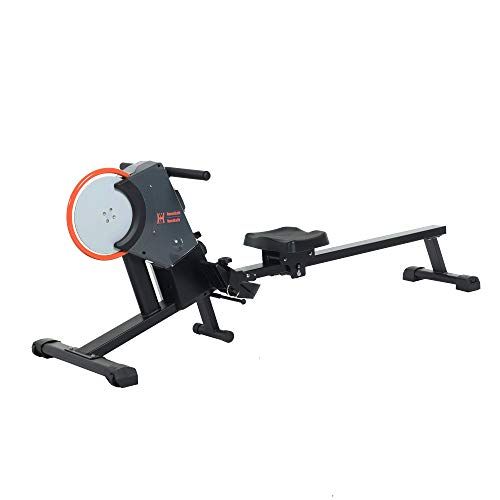 This tiny rower features 14 degrees of resistance, allowing novices to adjust and elite athletes to test their muscles. Additionally, this rower is compatible with the MyCloudFitness App, which allows for the tracking of crucial performance indicators.
29. Microphone USB
Give him this small microphone as Valentine gifts for husband, and he'll finally be able to record all of his opinions. It's far superior to hours spent chatting to a brick wall, and perhaps podcast success is in his future.
A Fun Activity For Couples To Do Together
30. Bucket List for Date Night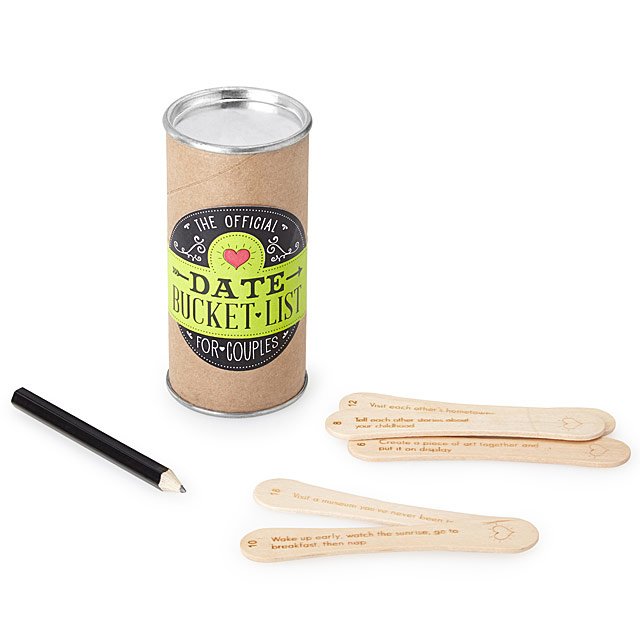 You may believe you've accomplished everything, but this Valentine special gift for husband will demonstrate differently. You'll find 25 out-of-the-ordinary date ideas within this canister – some braver than others. Once you've completed the date successfully, affix the date to the back of the stick.
31. The Card Game of Love Language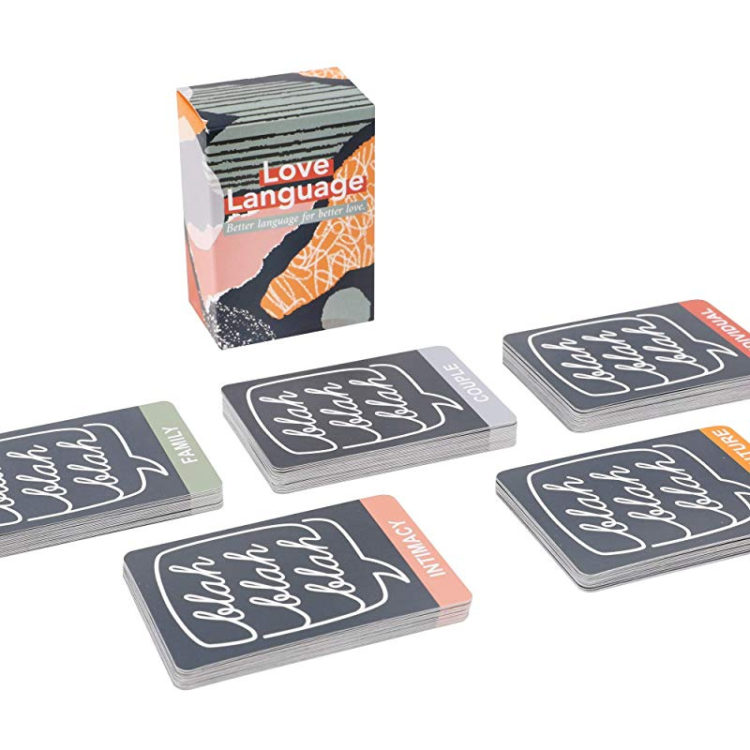 You'll be speaking the language after a few rounds of this question-and-answer game. The cards will encourage you to discuss some of the most vital parts of your relationship: family, intimacy, couple, past, and future. This is a Valentine special gift for husband that you can play together.
32. Date Night Challenges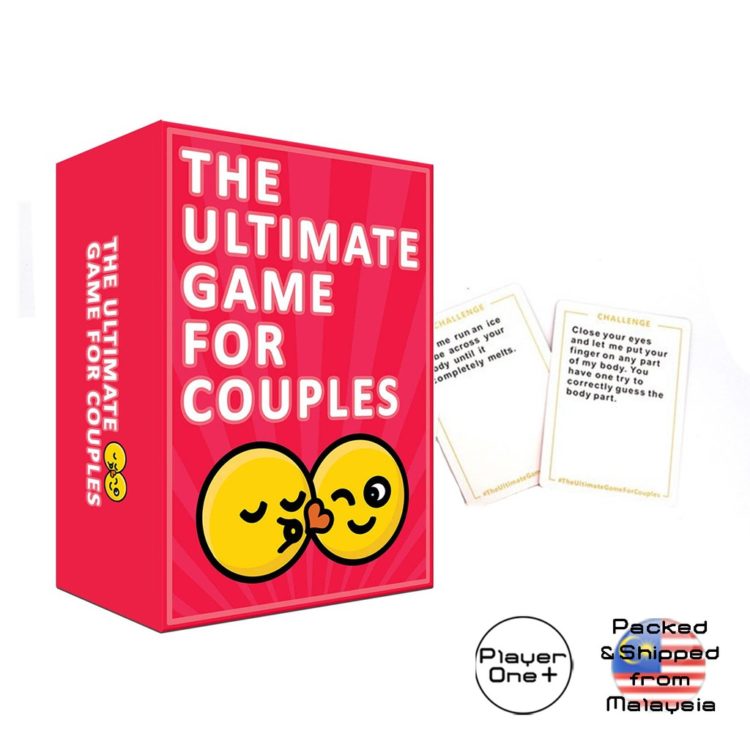 When you're about to settle for another viewing of Lord of the Rings (his favorite), pull out this card game for your next date night of enjoyable challenges and insightful conversations.
Keep it between you two, or invite other couples to see who comes out on top. Make the night more interesting with these gifts for husband on valentine's day.
33. 1,000 Must-See Places Before You Die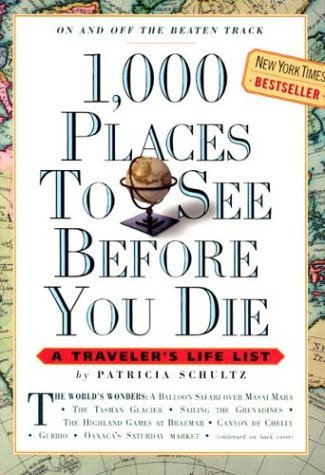 You have no idea where life will lead you, but this coffee table book will inspire him. As he turns the pages, he'll learn about 1,000 wanderlust-inducing destinations around the world – some well-known, some lesser-known.
34. Love Fill-in-the-Blank Book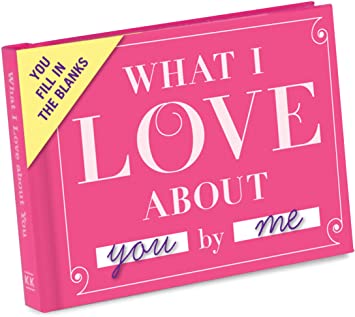 One of the best Valentine's Day gifts for husband on this list, this is creative and romantic. Celebrate your first (or twentieth!) Valentine by reminiscing on the extraordinary life you've created together. Additionally, if you're not romantic, fill it with humorous or naughty messages.
If you are looking for more gift ideas, check out our other blogs for a variety of gift ideas for Valentine's day here:
Make him fall in love all over again with these romantic Valentine gifts for husband. Whether you're looking for something sweet, cheesy, or downright funny, Ohcanvas has got plenty of ideas for you to choose from.