Easter is a festival that children always look forward to, and what better way to celebrate it than with some interesting Easter gifts for kids? This post from Oh Canvas will explore the greatest Easter presents for children from Easter basket stuffers like Easter bunny basket, Easter egg basket to Easter basket ideas, Easter toys, crafts kits, and chocolate delights. This Easter, there is certain to be a present idea that will please and amuse the children in your life, whether you're looking for something traditional or unusual.
Newborn Easter Baskets
1. Diy Baby Footprint Art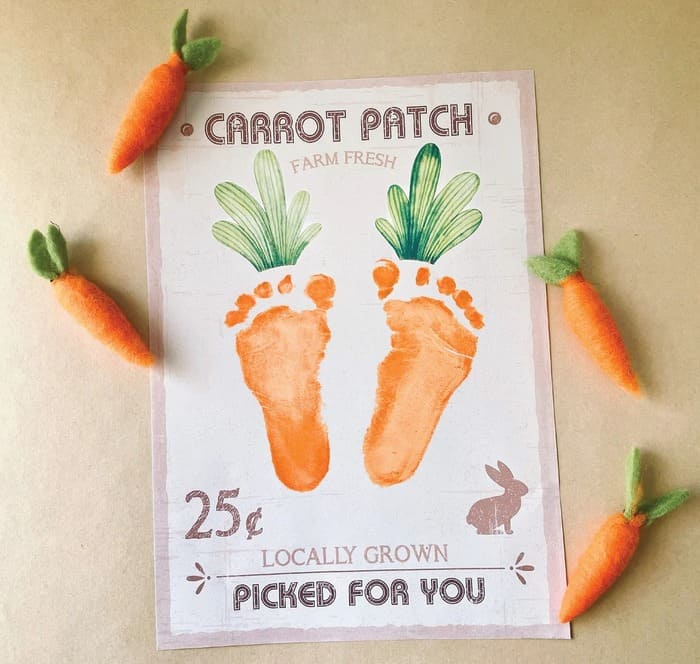 Make some Easter memories with your little bunny by creating gorgeous artwork with their footprints. Baby's first Easter bunny basket will be complete with this printable Print it Off Store sign with a carrot footprint. Bring their tiny feet and make it theirs forever!
2. Cute Little Rabbit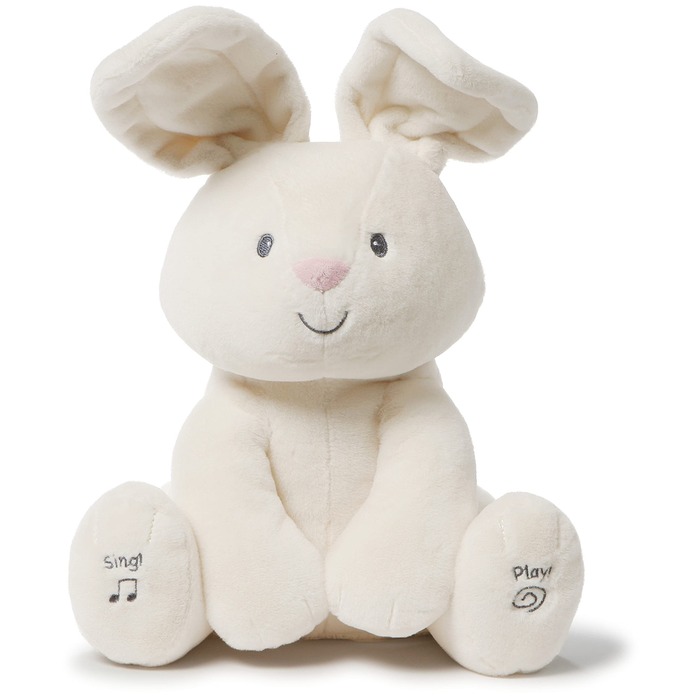 Dolls are wonderful first Easter toys, and now is the time to acquire your child one if you haven't already. This cute bunny baby can be carried about in its bunny pod or let out to play like a regular infant.
3. Carrot Teether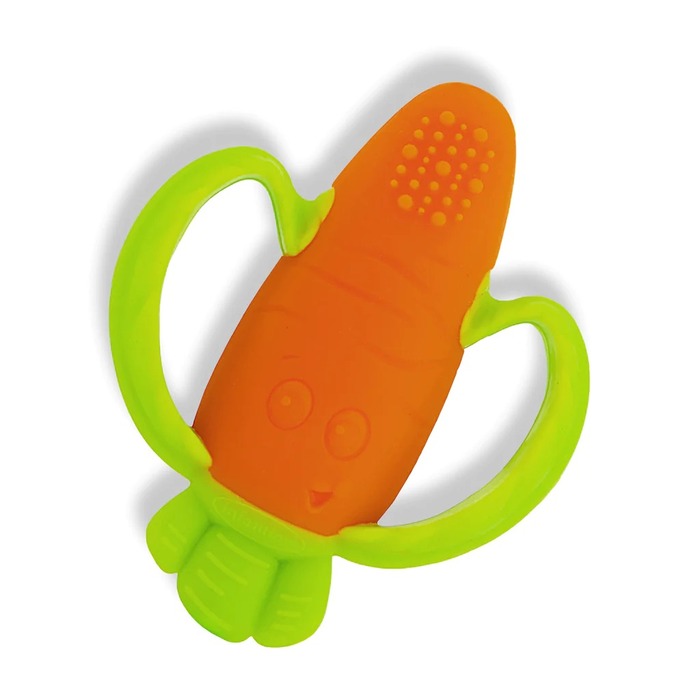 Toys to help with teething are always welcome. It seems you're either looking for one or cleaning one up after a baby has dropped it. Baby will love biting on this toy carrot, which will be excellent for Easter gifts for kids.
4. Fluffy Ears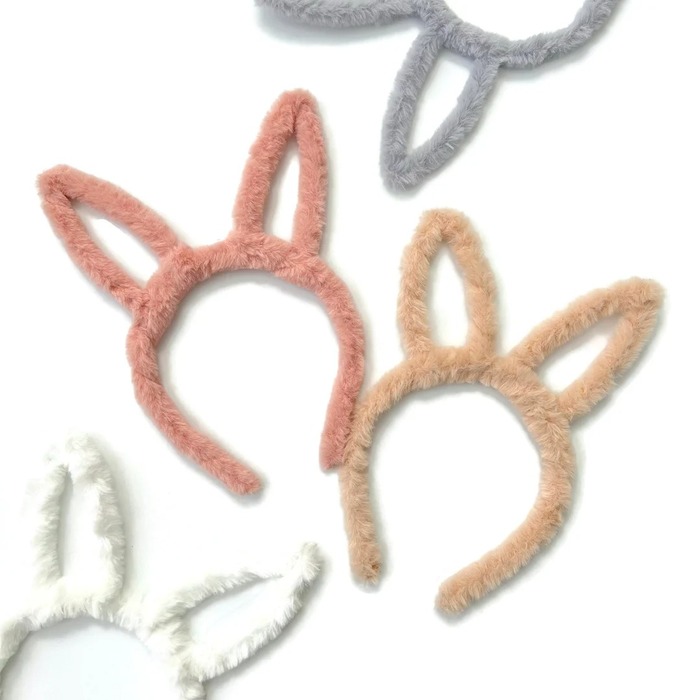 Put on some fluffy bunny ears and celebrate the holiday in style. Put some of these in your baby's Easter bunny basket, and get ready to take some cute pictures of your little bunny.
5. Wraparound Bathrobe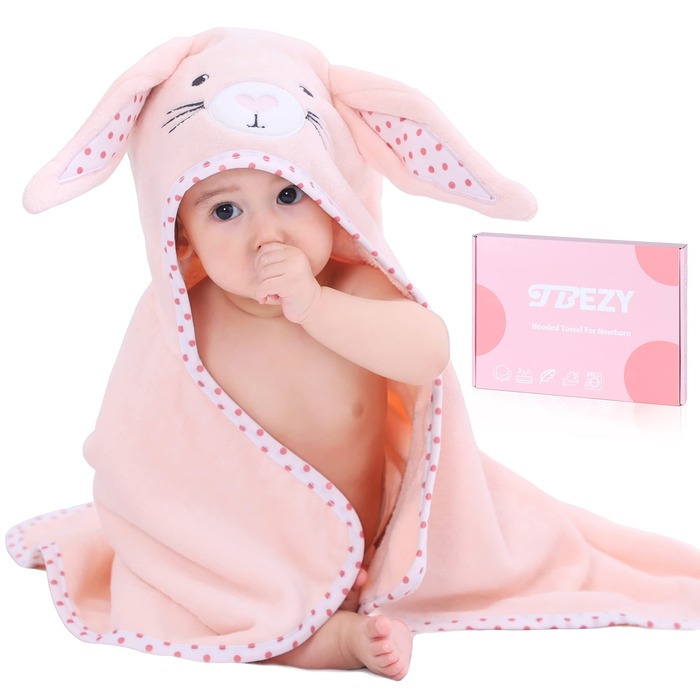 Make them feel even more cheerful by including a hooded towel shaped like a duck or a rabbit in their basket. Ideal for wrapping them up and drying them off after a bath. Putting a duck hoodie over their heads can make them seem adorable.
6. Duck Wubbanub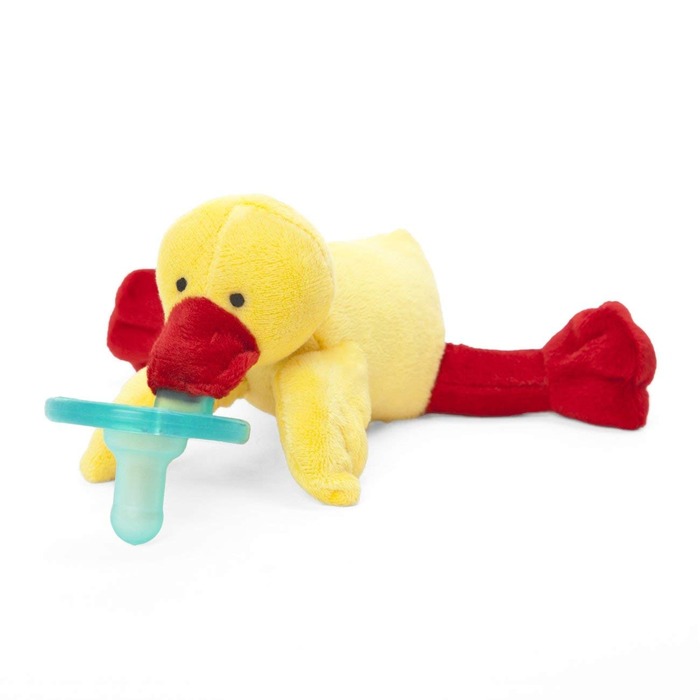 Another thing we could never get enough of was our beloved Wubbanub. If your baby needed a sleep while you were out and about, you always had one. It was so much fun to pick out new pets for babies. There's no way that adorable duckling belongs in Easter basket ideas for newborn.
7. Soft Bunny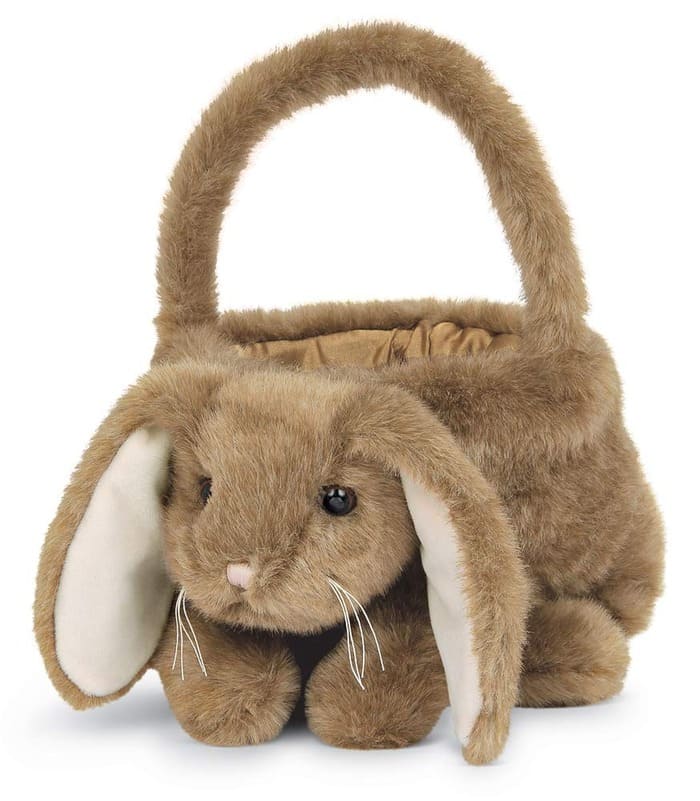 A bunny is an essential component of all Easter basket ideas for kids. Your child can enjoy this soft rattle until your baby is old enough to play with a full-sized stuffed bunny. Your infant will love these adorable Easter toys.
8. My First Easter Basket Playset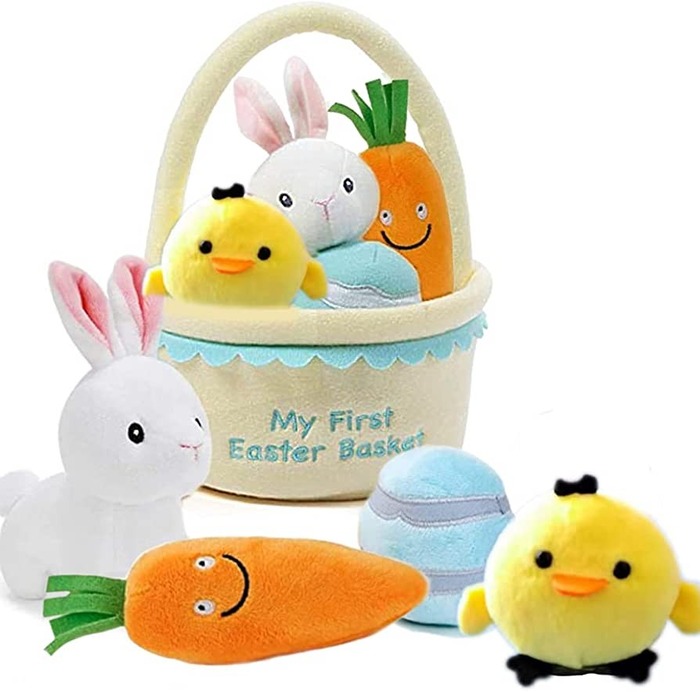 This pre-made basket is one of the great Easter gifts for kids if you're too busy taking care of your infant to put together your own. You may get a set with a toy egg, a carrot, and other items.
9. Furry Critter Easter Basket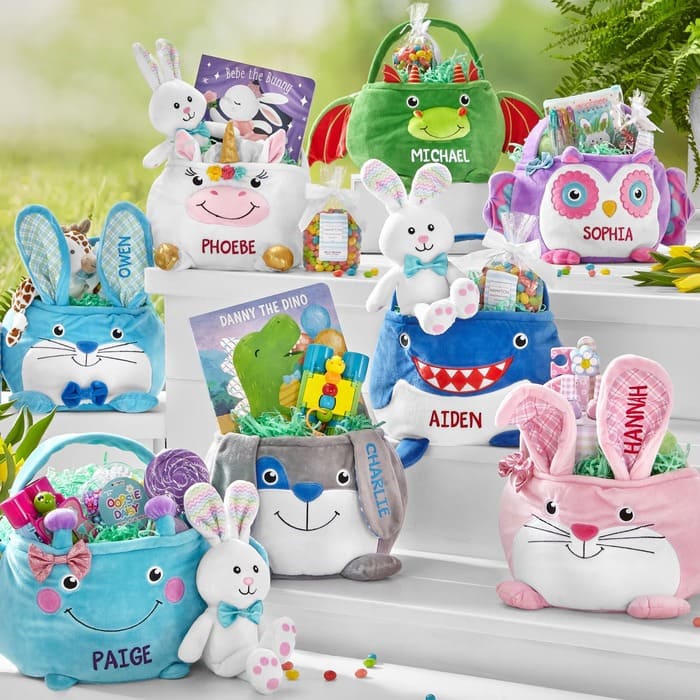 A lovely basket personalized with the baby's name is in order. Some variations on the rabbit include a pink or gray coat, while others include a butterfly, owl, dragon, or shark. There is no stated minimum age requirement.
10. Whisper And Hide Eggs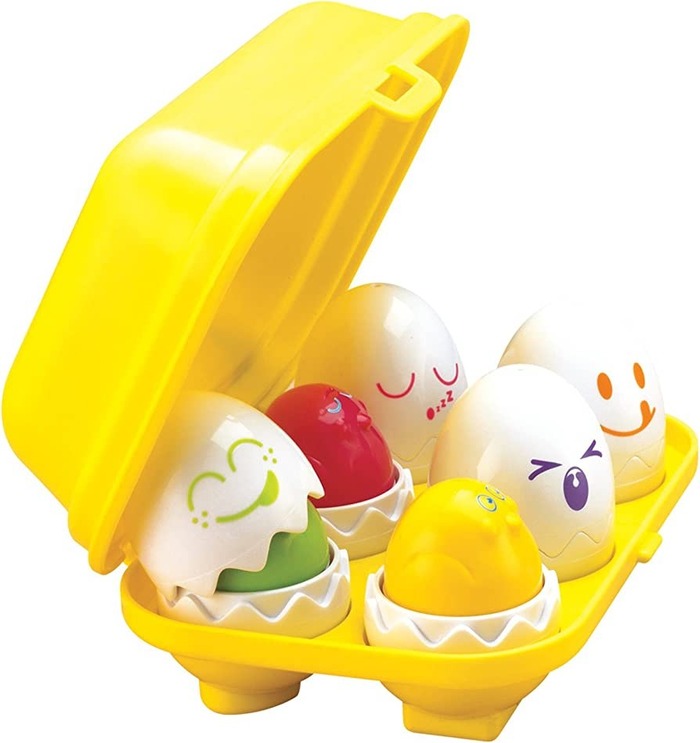 These hard plastic eggs will make a soft squeaking sound no matter how they are sorted, cracked, or squashed. Within, there are variously colored chicks that serve as Easter gifts for kids. They also come in a form that can be stacked.
11. Baby Animal Collection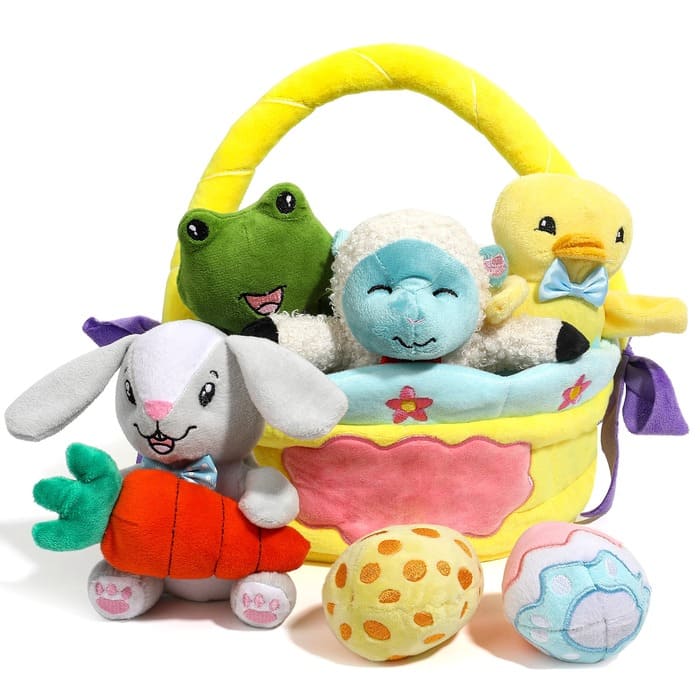 The handmade quality of these Easter stuffed animals was praised by the reviewers. You may get them in the shape of a lamb, duckling, rabbit, or even a flamingo for something different this Easter.
12. Tobbles Neo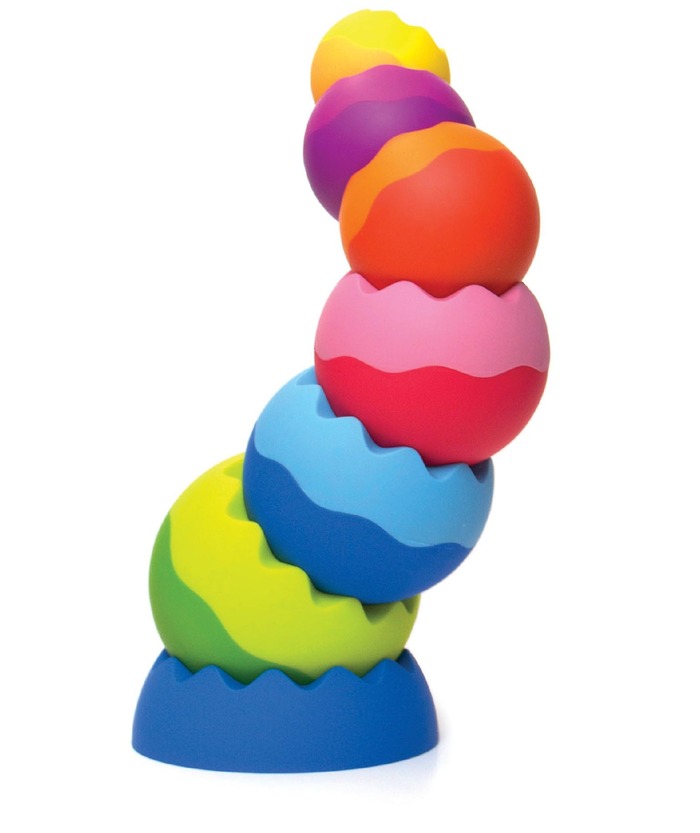 Each "tobble" is its own individual weight and shape, resembling a broken egg. They're great for infants' early investigations of stacking, toppling, and sorting because they stack, nest within each other, and spin.
13. Peek-A-Boo Bunny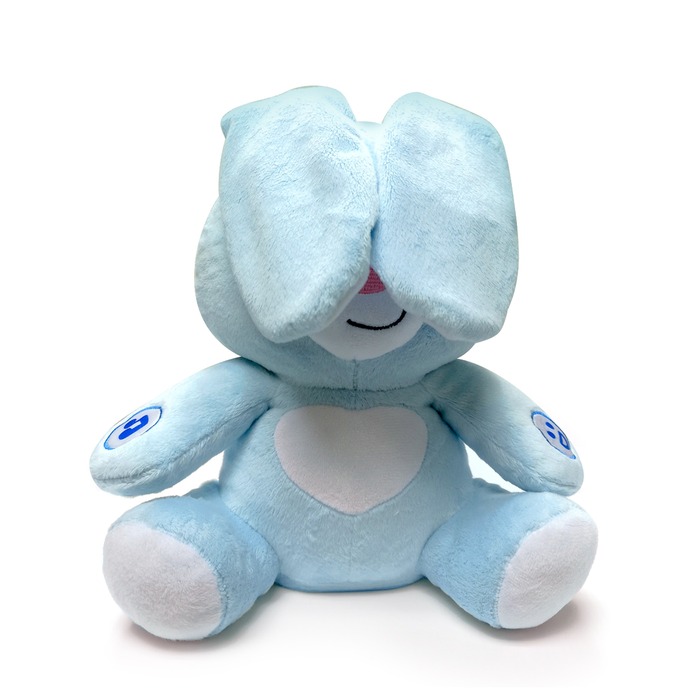 This single rabbit provides hours of entertainment for toddlers. When you press its right foot, it sings "Do Your Ears Hang Low?" and wiggles its ears, and when you press its left foot, it plays peek-a-boo. A version without your name can be purchased as well, and it features an alternative tune.
14. Lambskin Slippers For Infants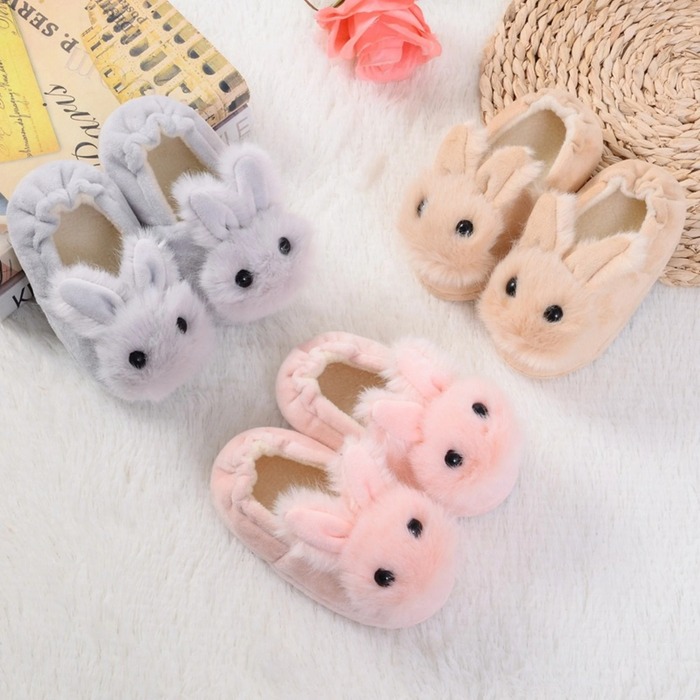 When it comes to Easter gifts for kids, why do we miss out on this one? Wearing booties that are patterned after baby lambs is a cute way to keep little feet toasty. Reviews have shown that the sizes are large; those who are on the border between sizes should go with the smaller option.
15. Baby's Stacking Bunny Rings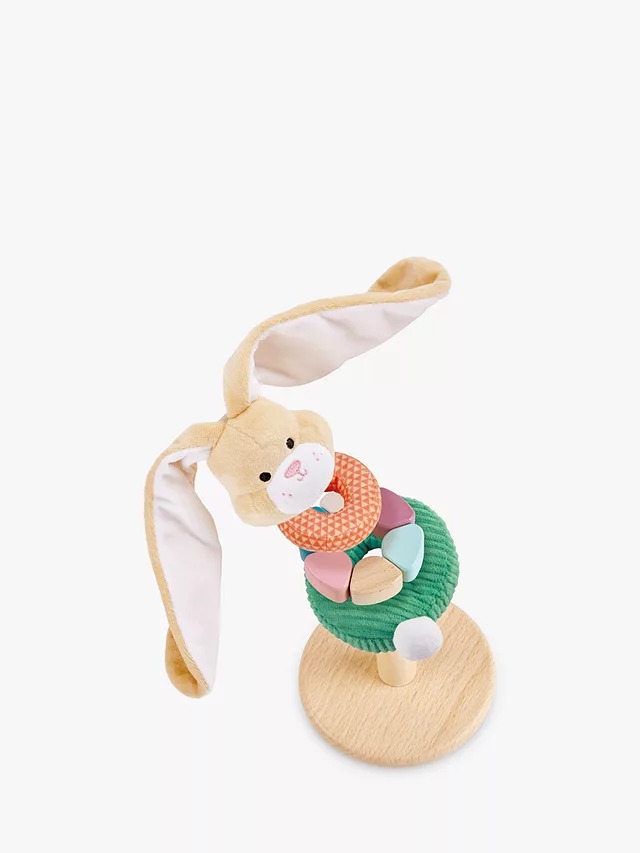 There are many points in a child's growth where these Easter basket ideas can be useful: First, it might serve as a comfort item for them to snuggle with. As their dexterity grows, they can challenge themselves by disassembling and reassembling the stacking rings.
16. Ricecrunch Carrot Mini Plush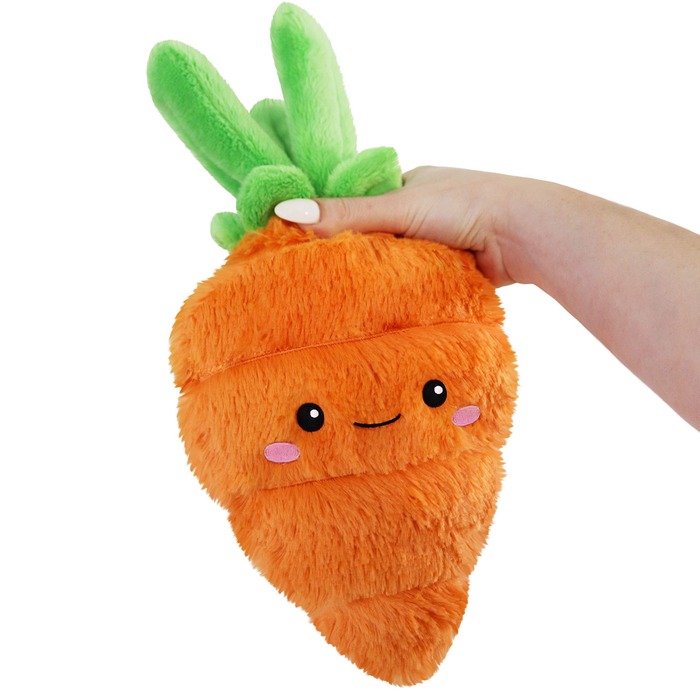 Among a sea of bunny-centric Easter stuffed animals, here at last is one that puts the spotlight on the carrot. (That's one technique to get kids to eat their vegetables.) This one may be fastened to strollers and car seats with the help of a velcro strap.
17. Bunny Lovey And Teether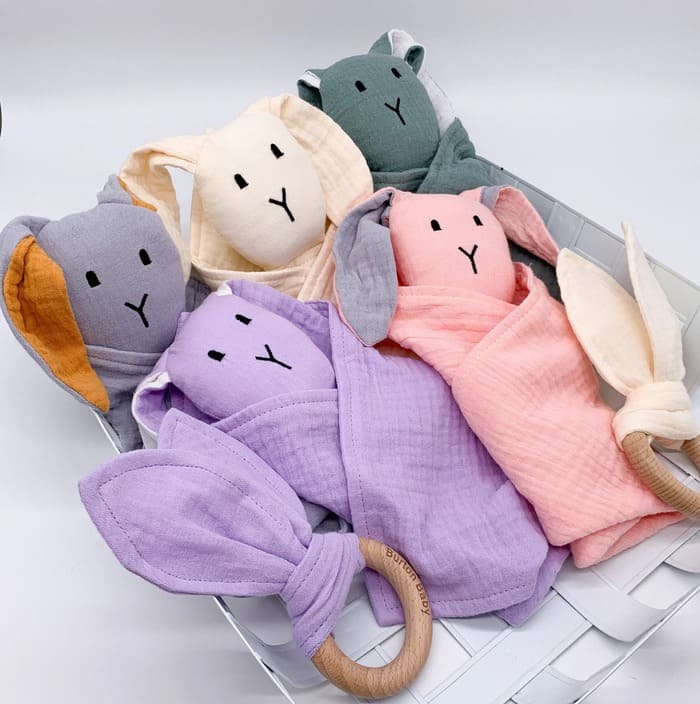 The use of a teething ring is highly popular among Easter basket ideas for newborn. Together, they make a fantastic Easter present. This hare has crinkly arms, a teether for teething gums, plush sherpa fabric, ribbed ribbons, and more. You can also acquire animals that have nothing to do with Easter.
18. Easter Blanket For Baby Girl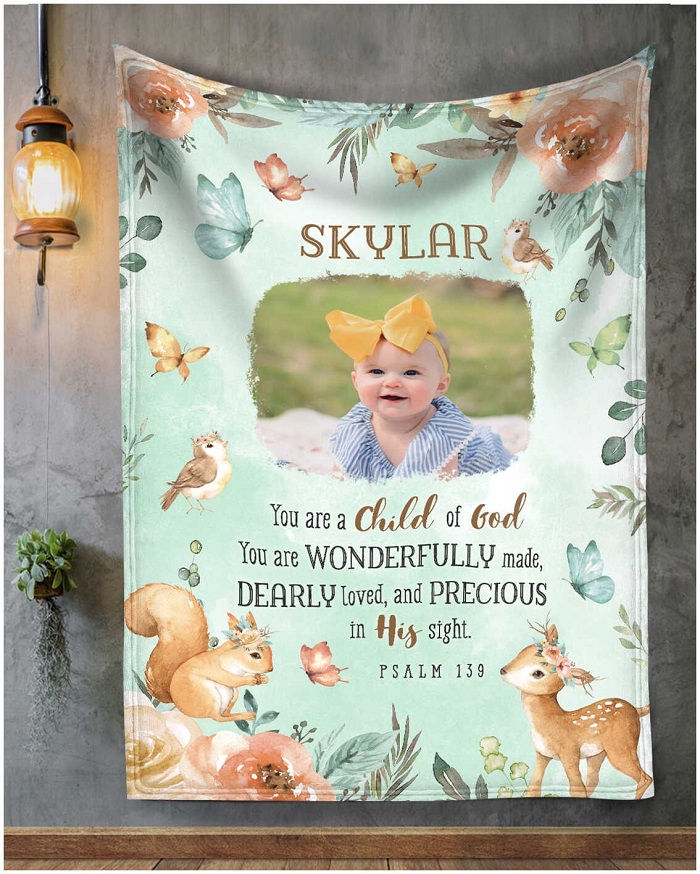 Whether it's her first Easter or not, an Easter blanket can be a wonderful gift for a baby girl. It will keep baby warm and toasty on chilly spring days while also serving as a lovely decorative element for her nursery. Look for a pattern that incorporates cute and bright Easter elements, such as bunnies, chicks, or Easter eggs, and ensure that it is simple to keep clean. With a beautiful Easter blanket, you can assist the baby girl and her family make lovely memories.
Easter Gifts For Kids All Ages
19. Easter Egg Toss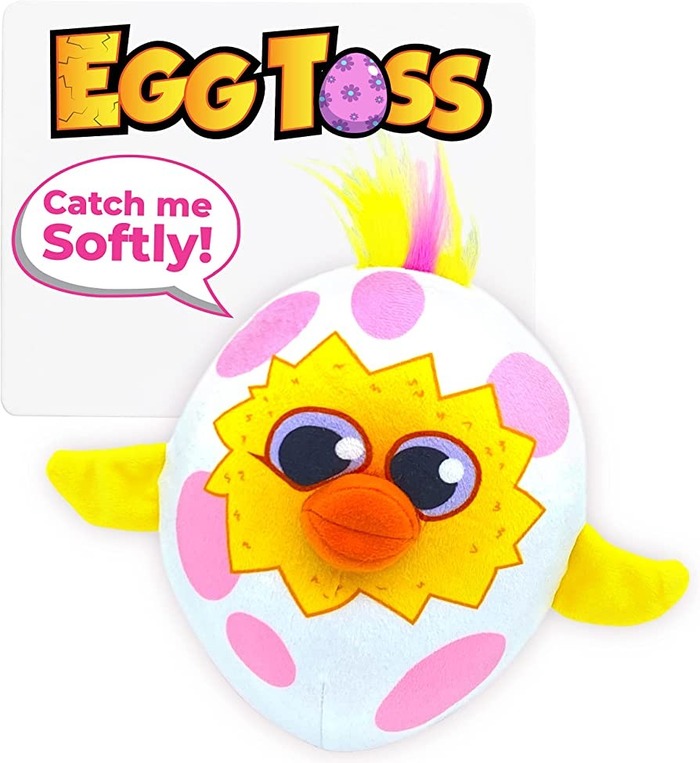 You'll love this considerably less messy version of the egg toss game if you remember it from your childhood. The idea of these Easter toys is straightforward: two youngsters stand more and further apart and take turns tossing an "egg" back and forth. If your egg "cracks," you lose!
20. Lego Friends White Rabbit Animal Playset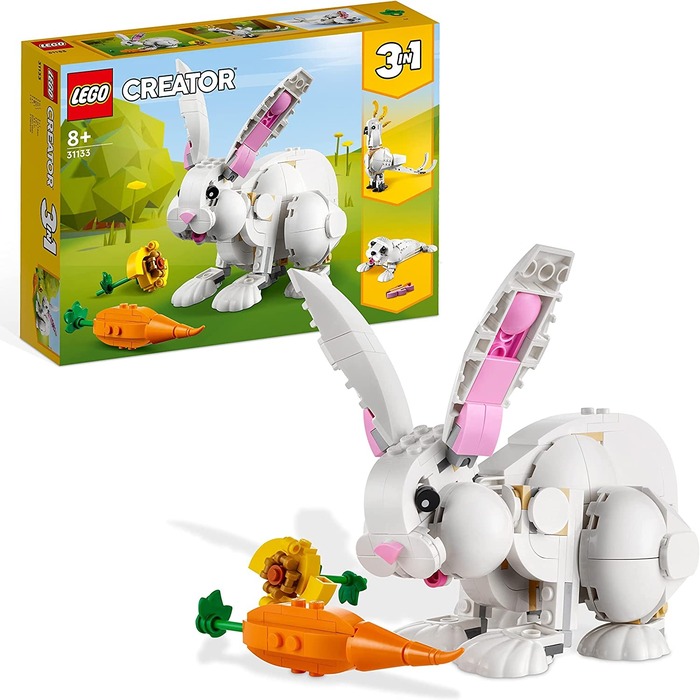 Is your child a LEGO big fan? Take a look at the perfect item to include in their Easter gifts for kids. This LEGO kit is ideal because it will be a present they can enjoy for a long time. It's a fun and engaging toy because the rabbit's arms, legs, and mouth can all be moved around.
21. The Pet Store By Melissa & Doug Kit Of Fluffy Stickers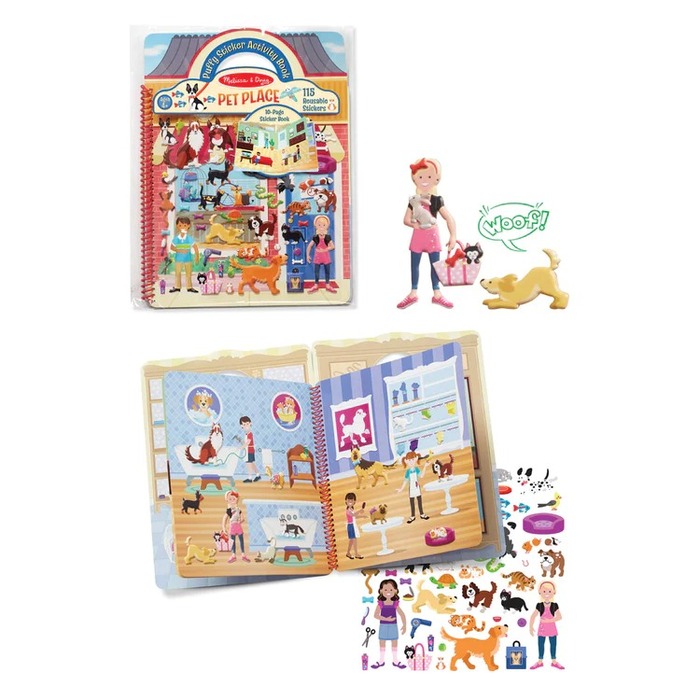 Simple activities like sticker books are great for keeping young children occupied and quiet at family gatherings. Put some of these in their Easter basket ideas, and you'll be thanked in the long run.
22. Humorous Easter Socks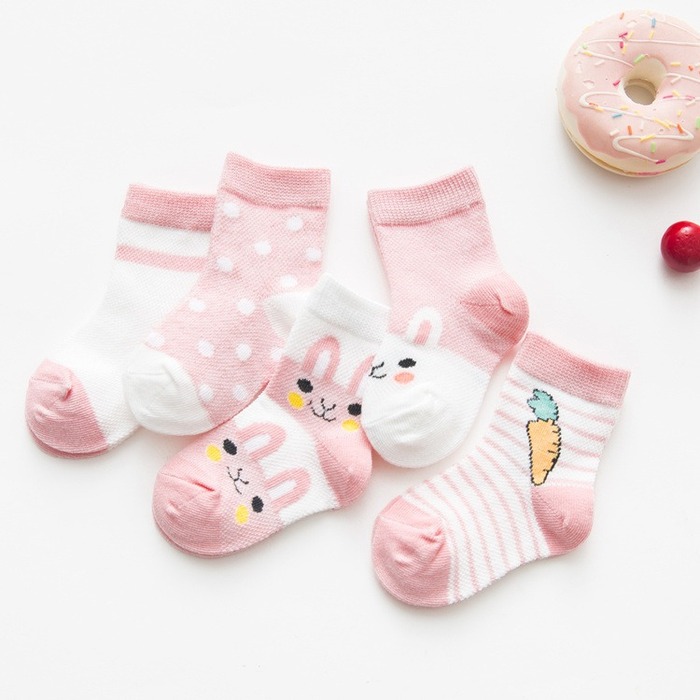 She is going to adore these socks to the point that you will most likely find her wearing them well into the fall season. After all, doesn't it seem like there's never a bad time for Easter gifts for kids' bunnies? This rendition is very cute for childrent.
23. Jewelry With A Pink Allosaurus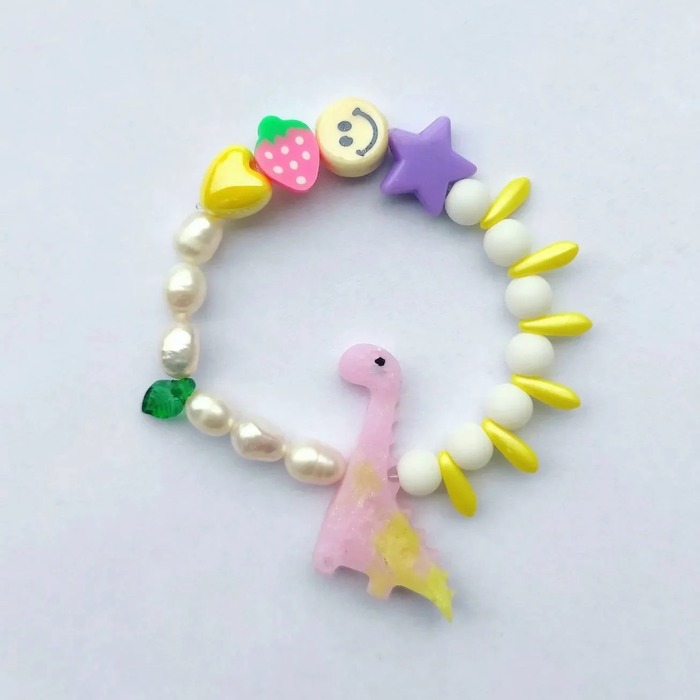 It's a well-known fact that children are absolutely crazy about dinosaurs. This colorful bracelet will quickly become his or her go-to accessory of choice.
24. Seasonal Scents From Scentco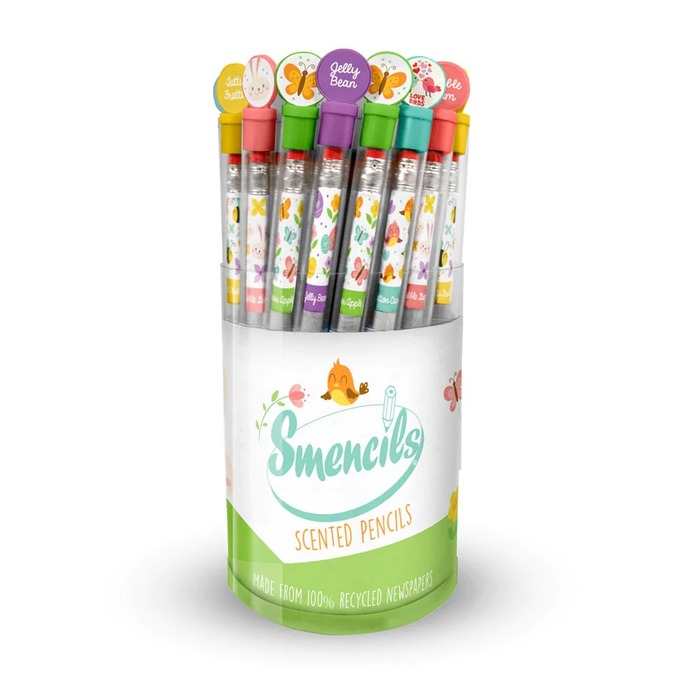 A gift that is good for the environment and can be included in Easter basket ideas for kids will be enthusiastically received. With these sweetly scented pencils, you'll find five different flavors: Jelly Bean, Sour Apple, Bubble Gum, Tutti Frutti, and Cotton Candy. Yum!
25. Puppets From The Story Of "The Very Hungry Caterpillar"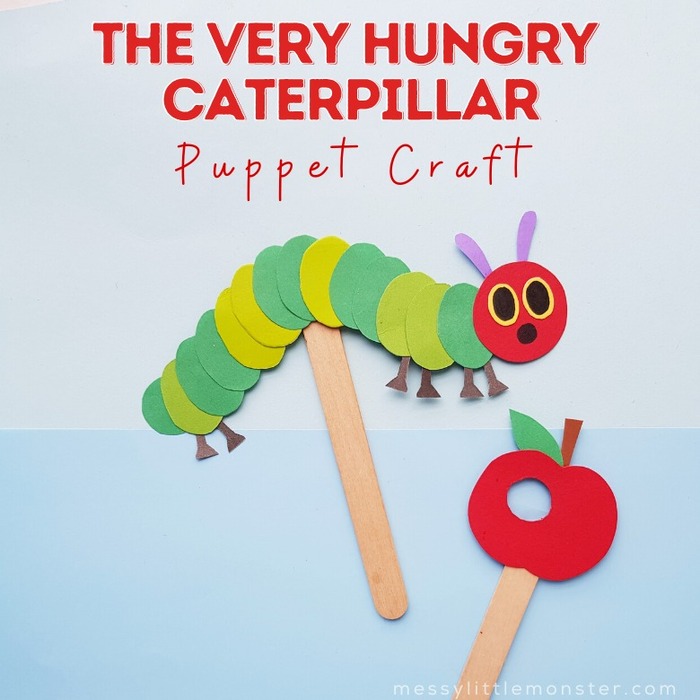 This entertaining kit provides your imaginative child with all the materials necessary to create two sock puppets and ten finger puppets based on the best-selling book.
26. Cute Little Candle Lanterns Kit Started
Tiny Wish Lanterns can provide a little enchantment to your basket of Easter gifts for kids. A light and two mini-figures are included in the bundle. Make a wish when you pull the thread and the lantern will come on.
27. Magnetized Connetix Pastel Tiles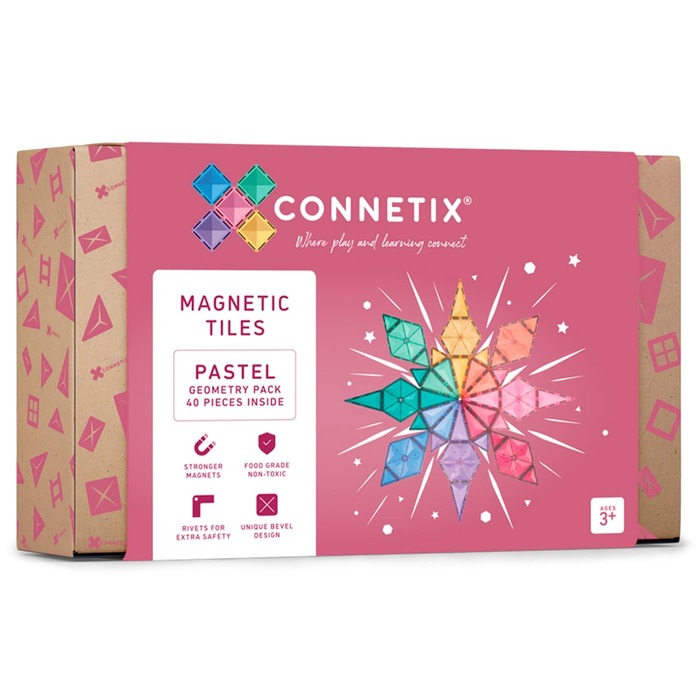 This magnetic tile set, which is available in lovely spring hues and features shapes like hexagons (not found in competitor sets), is of great value. Children will enjoy trying out different forms from this Easter gift basket.
28. Petit Bunny Gloss Bar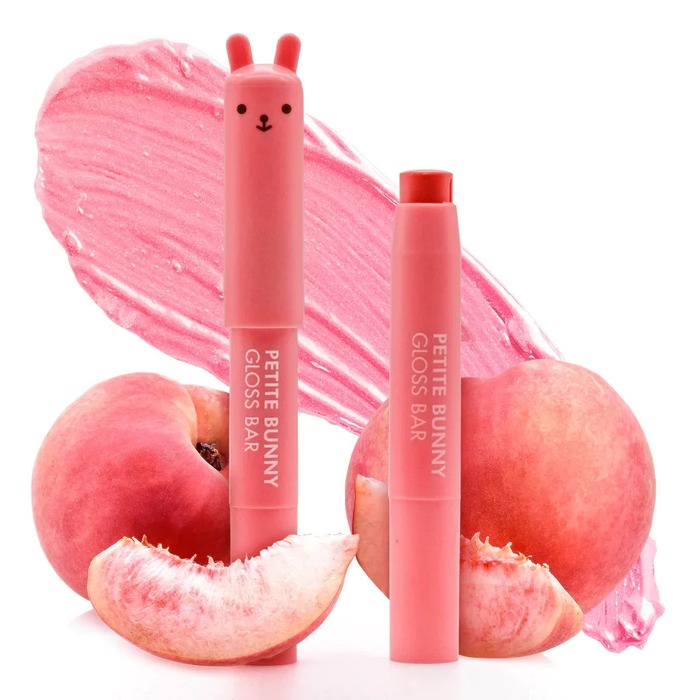 In addition to receiving rave reviews for its non-sticky formula and cute bunny-shaped packaging, this lip gloss is a hit with reviewers shopping for Easter gifts for kids for their tween or teen daughters. You can choose from a single shade or a trio of pastel tones, and there are also scent bars in the shape of a rabbit.
29. 5 Surprising Little Brands Disney Store Mysterious Packaging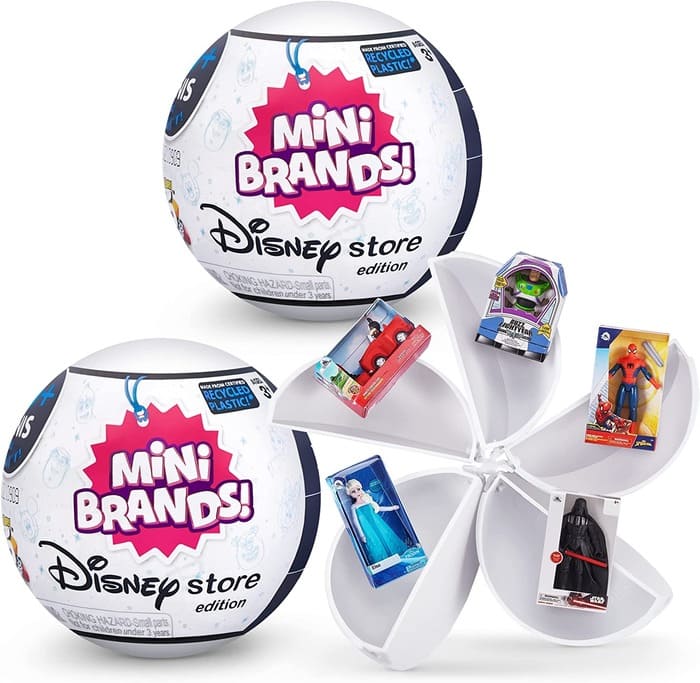 Children like opening 5 Surprise mystery capsules to uncover miniature copies of their favorite brands. The Disney Store series, which has now reached Series 2, offers miniature replicas of their favorite Disney, Marvel, Pixar, and Star Wars toys, all in a sphere reminiscent of an Easter egg basket.
30. Bubble Bath Easter Bomb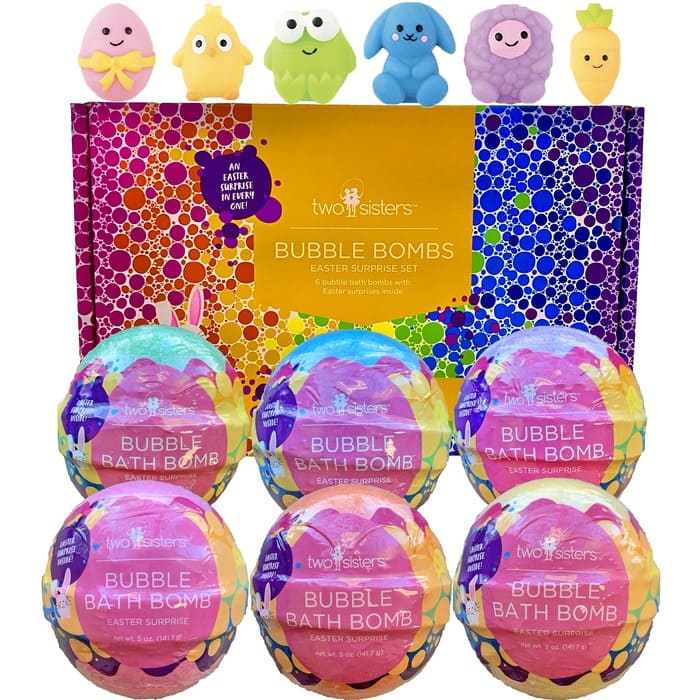 If you drop this bath bomb into the bathtub, it will not only disintegrate but will also transform the water into a luxurious bubble bath. In addition, each one comes with a squishy toy that has an Easter motif attached to it.
31. The Bunny Stacking Game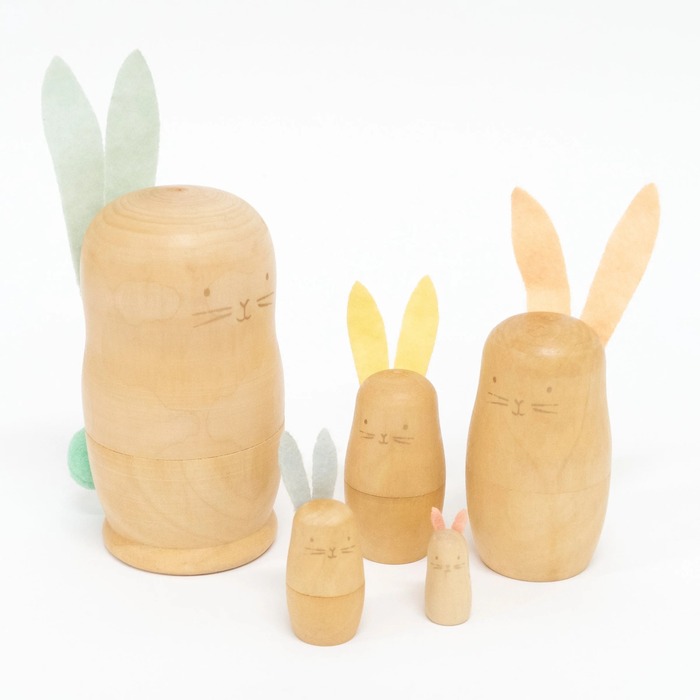 These are the most popular Easter gifts for kids that we love to recommend to you. The five wooden rabbits in this set are decorated with foil, felt, and pompoms and may be stacked. You might put it on display on a shelf or mantle while it's not in use.
32. The Genuine Infants' Little Journal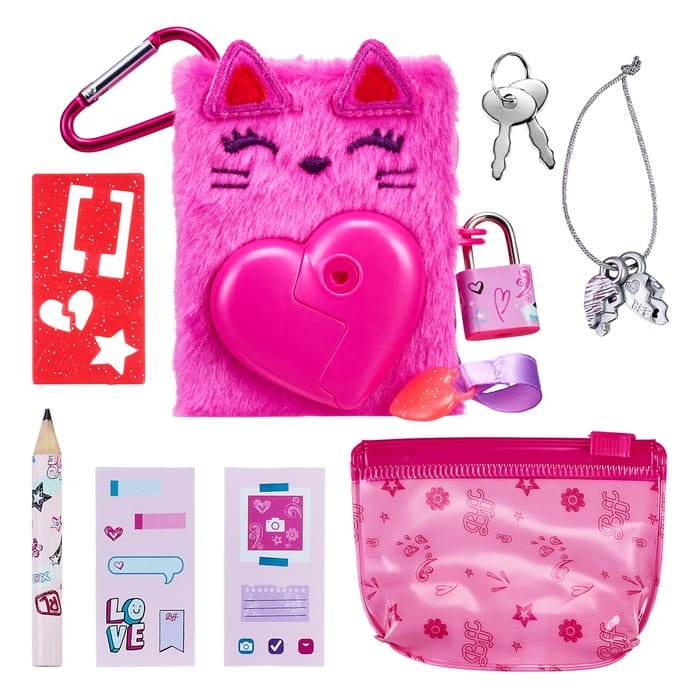 It's a notebook for their ideas and a fun surprise in one convenient package. The diary has a hidden chamber that you can unlock with the key, and once you do, you'll find 50 blank pages and four surprises inside.
33. LEGO Bunnies For Easter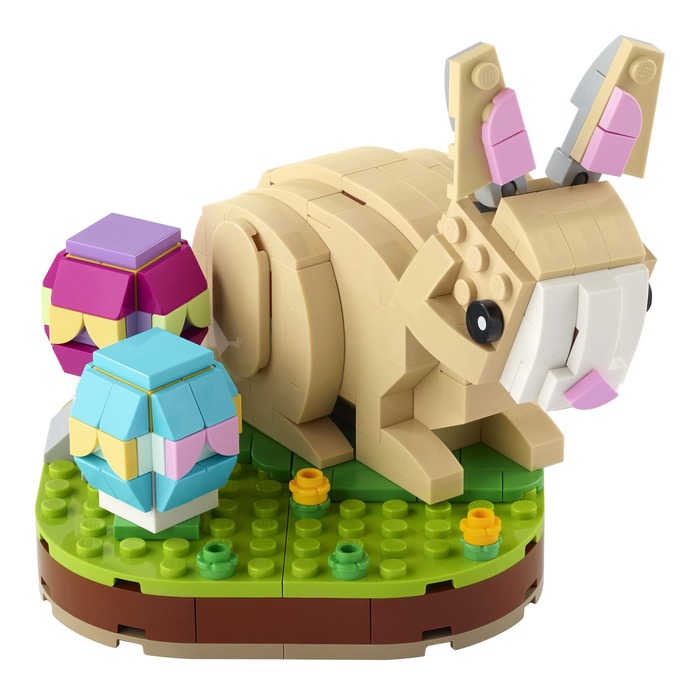 This Easter vignette includes two rabbits, five eggs, and three tulips, all of which can be arranged however you like. You can also choose from the BrickHeadz Easter Bunny, Easter Chick, or Easter Lamb, or the Easter Bunny or Easter Chick from the Creator collection.
34. Express Your Feelings Sensory Bottles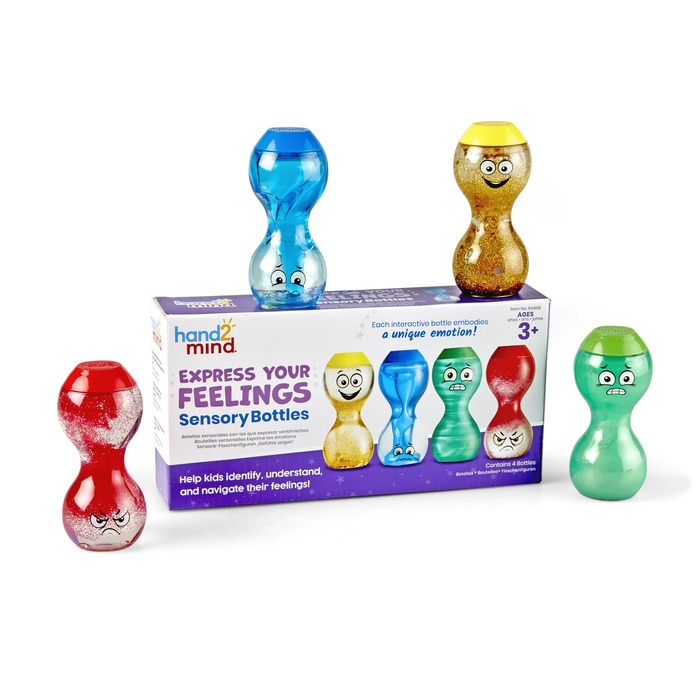 These bottles are perfect for a relaxation nook or quiet space. The liquid within each one flows differently depending on whether it's meant to represent joy, anger, fear, or sadness. They're great as Easter gifts for kids, but they also teach them to put words to their feelings.
35. Moneybox Janod Rabbit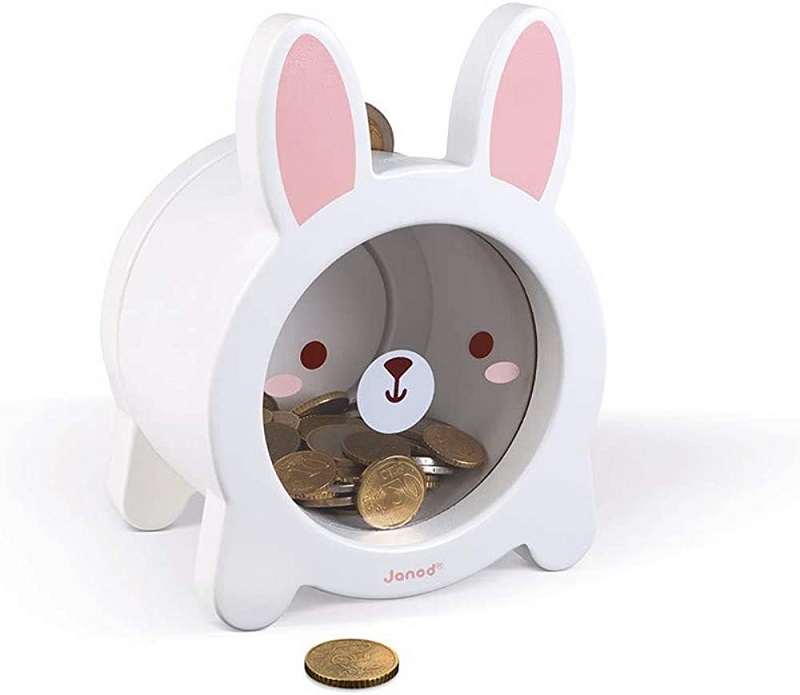 Is the Easter bunny basket bringing any money this year? Provide a secure area for children to keep it. A great feature of this bank is its see-through front, which allows children to monitor their savings without having to open and empty the bank each time.
36. Learning Resources Coding Critters Bopper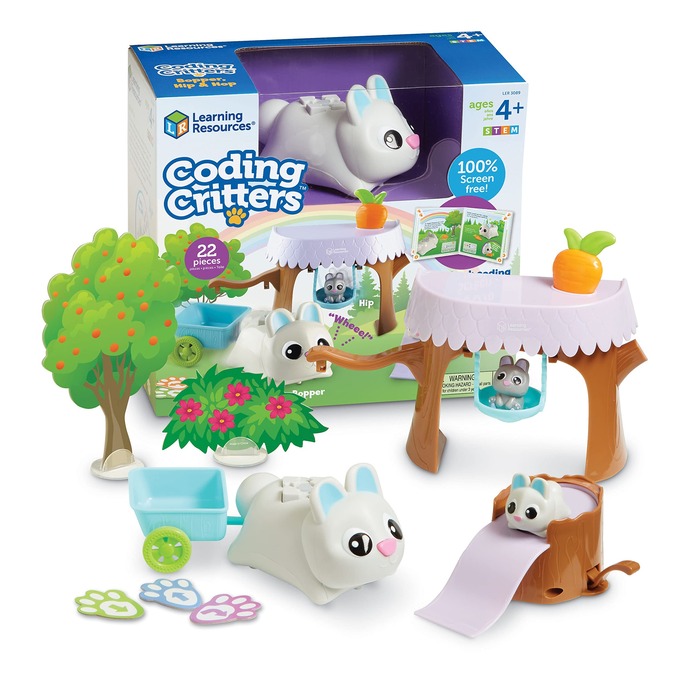 Your child may learn the fundamentals of coding with this toy rather than stealing your phone. The kids may use the codes in the book to make the toys move and interact, and they can also create their own codes for new experiences.
37. Game Of Jumping Jacks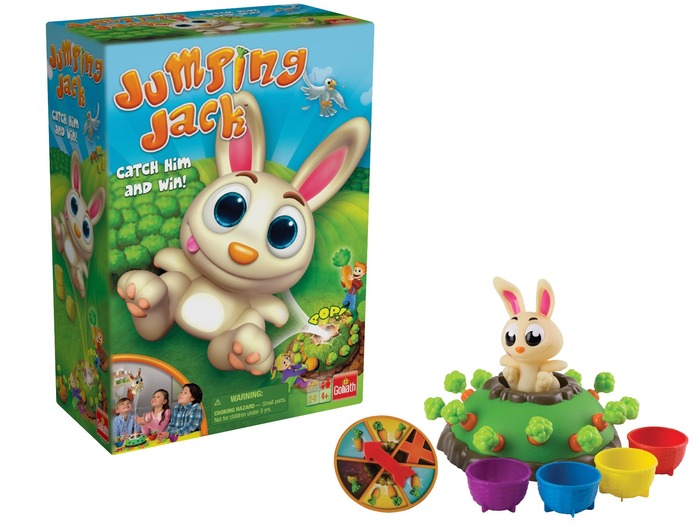 Looking for some interesting Easter gifts for kids? Your kids will have hours of fun with this engaging hand-to-eye coordination game as they spin the wheel and pull carrots from the hill, hoping the bunny will jump out.
38. Stoneware Flower Gardening Kit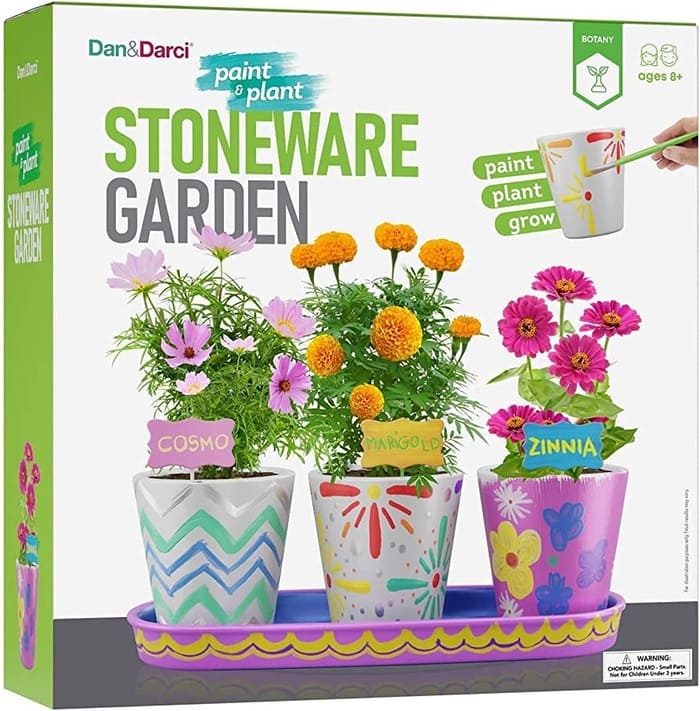 The arrival of spring is caused us to rejoice, and what better way than with a gardening set designed with children in mind? The Easter basket ideas include gardening essentials such as cosmos, zinnia, and marigold seeds, a watering tray, three stoneware containers, and a small paint set with brushes.
39. Personalized Coloring Canvas Print – Easter Bunny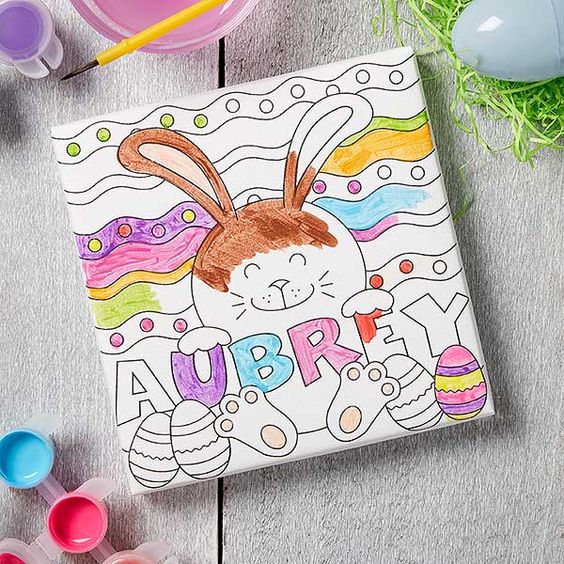 A personalized colored canvas print of the Easter Bunny is one of the most unique and creative Easter gifts for kids. This present allows children to color and design their own Easter masterpiece, which can be hung up and displayed as a work of art. The canvas print can be customised with the child's name or a special message, making it a treasured remembrance. It's a terrific method to develop children's creativity and imagination while also providing a pleasant activity for them to do over the Easter season.
40. White Felt Easter Bunny Basket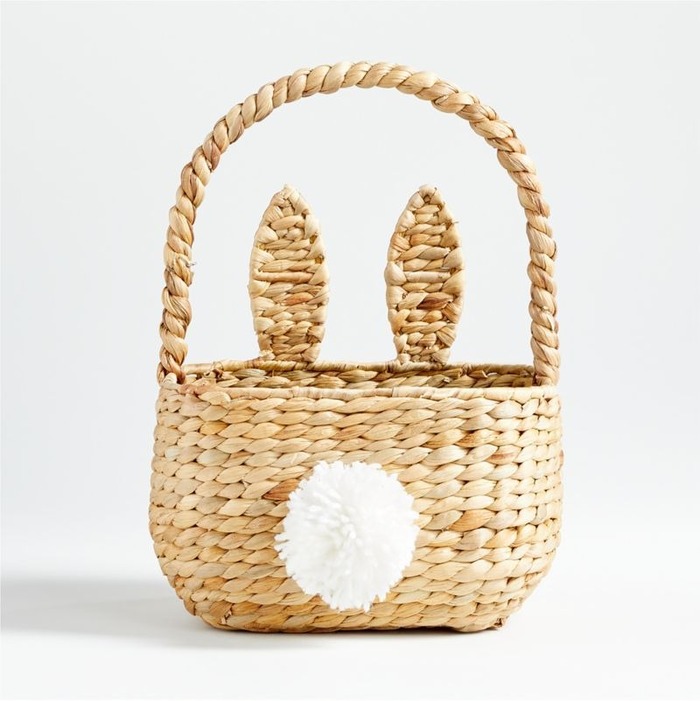 This handmade wool bunny basket adds a touch of whimsy to your Easter festivities, whether you're putting together a fantastic basket or participating in an egg hunt. You may also get it in fox, duck, or gray rabbit patterns.
41. First-Time Buyer's Delight: Calico Critters' Red-Roofed Cottage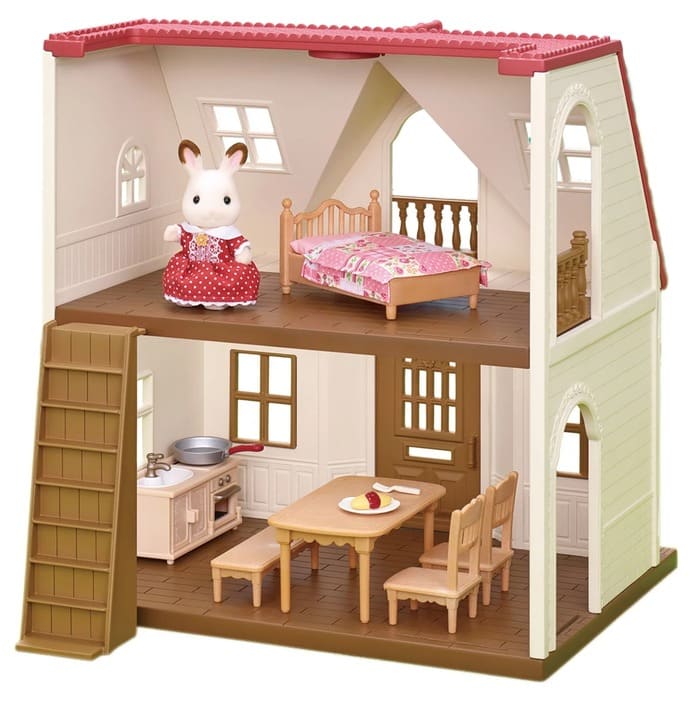 Calico Critters are an all-time favorite in the world of fun, and this quaint playset home is the ideal piece to add to all Easter basket ideas, regardless of whether it is the child's first creature or one of many.
42. Balance Bikes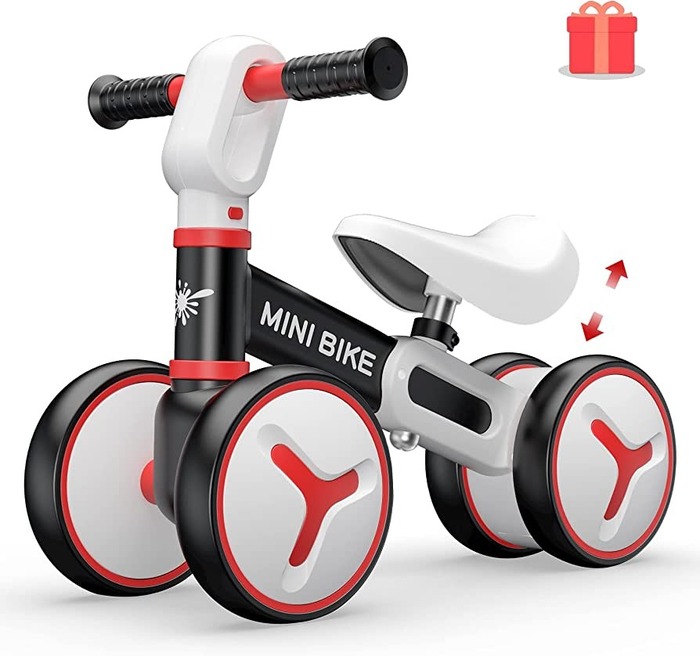 This four-wheeled, no-pedal, rabbit-themed bicycle will get your child where they need to go. The sturdy carbon steel frame is ideal for children aged one to three, and it features cute touches like blinking eyes and rabbit ears that will keep toddlers entertained even after the holiday.
43. Easter Cookies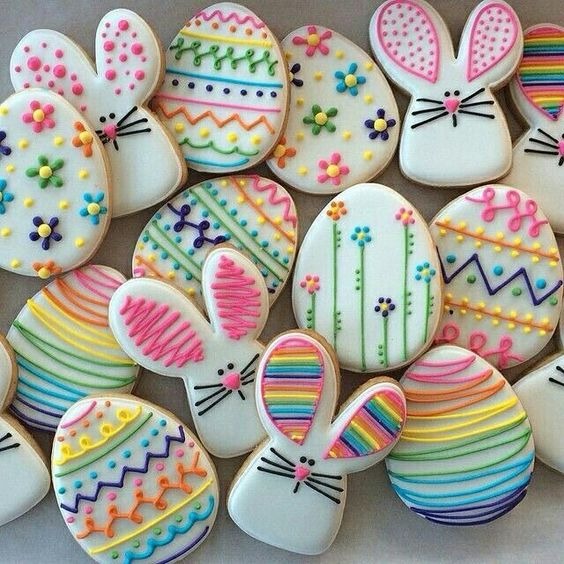 These biscuits are fun and delicious Easter gifts for kids to enjoy on the occasion. There are so many cute and unique patterns to pick from, whether you make them as a family activity or as a gift. Bunnies, chicks, eggs, and carrots are classic Easter cookie forms, and you can decorate them with colorful frosting and sprinkles. For a creative variation, try making cookie pops by inserting a stick into the cookie dough before baking.
44. Baby Toys Tea Set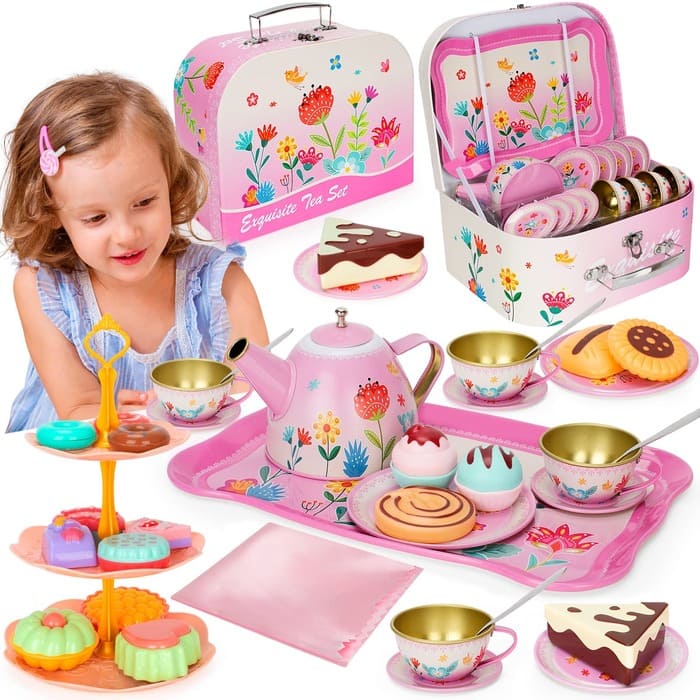 Choose this tea party set if you want the little ones to have their very own Easter feast all to themselves. Kids are able to arrange a charming spread of pretend sweets, dishes with floral patterns, and brightly colored utensils for a tea party.
45. Baby Son Easter Blanket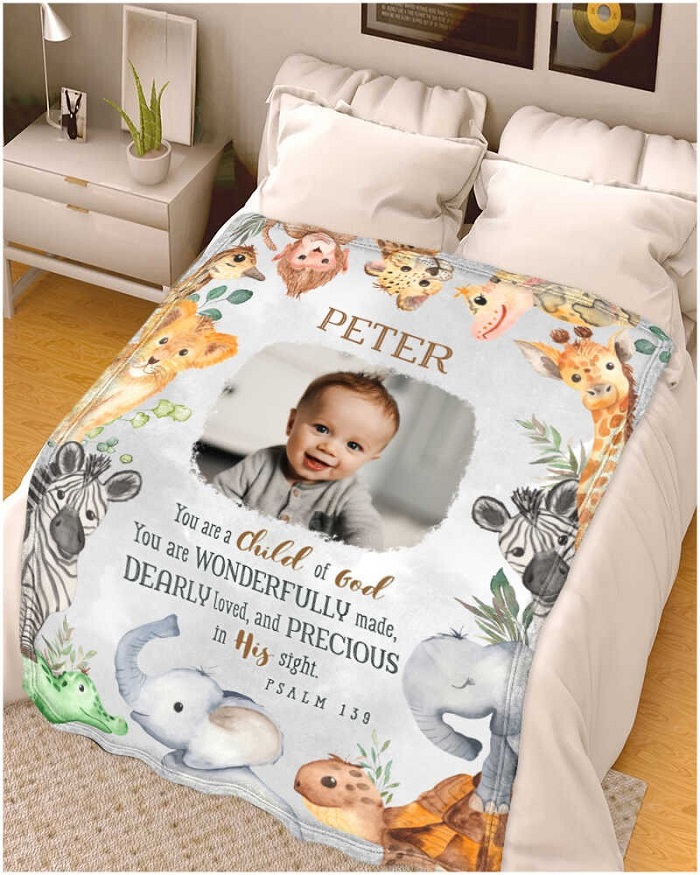 An Easter-themed blanket might be a wonderful option for a perfect Easter gift for a baby son. A soft and cuddly blanket with adorable Easter stuffed animals and beautiful blooms can be a lovely and practical addition to a baby's nursery. It may also be a perfect addition to Easter picture shoots, helping to create memories that will last a lifetime. You can create a pleasant and festive ambiance for the holiday season with an Easter blanket for a baby boy.
Maybe you will love:
Easter is a time to rejoice with friends and family, and one of the best ways to do so is by showering the children in our lives with presents. There is no shortage of kid-pleasing Easter gifts for kids out there, from edible delicacies to stuffed animals, and novels to arts and crafts. We can make this Easter one they'll never forget if we buy the right present for the kids by considering their ages, hobbies, and interests. Hope you get an interesting one from our gift guide in this post.