On the hunt for the most charming personalized gifts for husband? It's brilliant! You're going the right way. Gifts with personal touches from you always stand out from general ones in the market. Your man will be surprised a lot when receiving them. He's sure to say that they're the best gifts that he's ever received so far. Hence, if you want to get inspired with custom-made presents for your husband, browse Oh Canvas's gift guide below. We'll provide you with the most heartfelt pieces that he'll never forget.
Custom photo gifts for husband that he'll treasure
1. Lovely Custom Photo Mug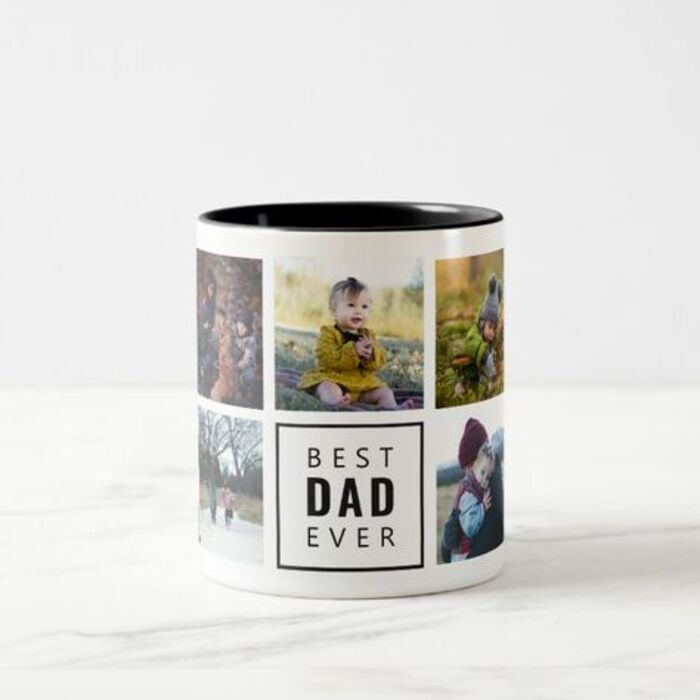 When it comes to customized gifts for husband, you can't go wrong with adorable photo mugs. Have a favorite image of you and him on it and he's bound to receive the most special gift in life. Every time your husband takes a sip with this cup, he'll remember the beautiful memories that both of you have built together.
2. Custom Photo Pillow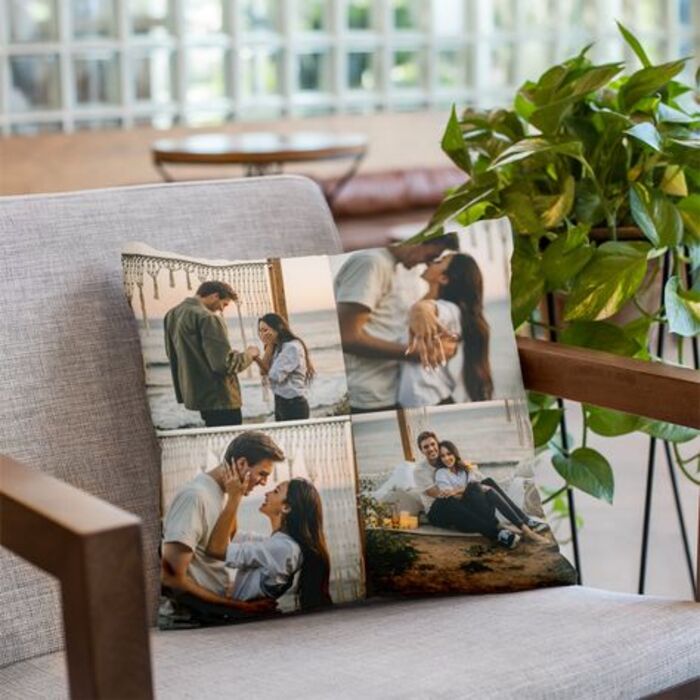 Get a charming throw pillow for your spouse to cuddle when you're away from him. Personalize it with photos of the two of you, as well as the names and an anniversary date if you love to. This cushion is soft and cozy, making it a great choice for a thoughtful personal gift for him.
3. Custom Song Lyrics Canvas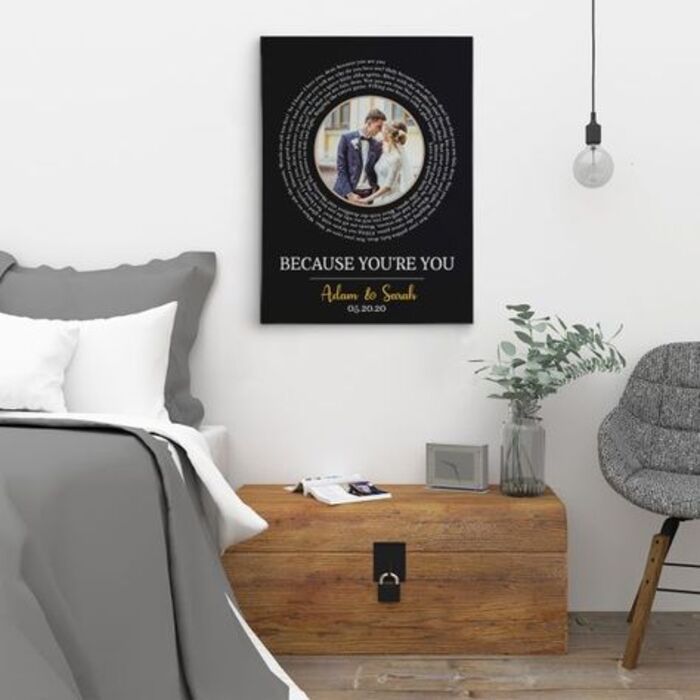 It's amazing to remind old memories with gorgeous song lyrics canvas prints. A favorite song that both of you adore or the eternal song of your "First Dance" is an excellent option. Even if you don't have any music playing, you'll still be grooving when you see this in your living room. That's a terrific Valentine's Day gift for him that he'll treasure for years to come.
4. Custom Blanket With Lovely Photos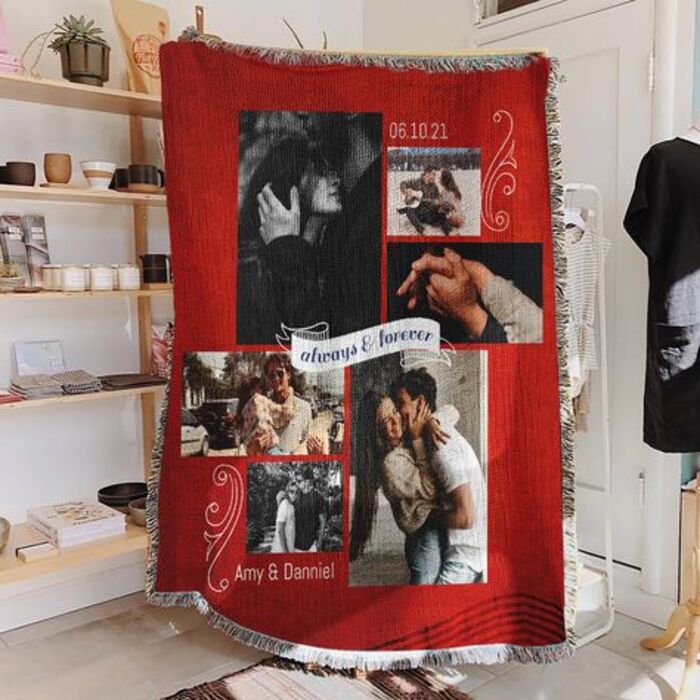 If you have a tough time thinking of something unique to give your husband on his birthday, go with this amazing custom blanket. Embroider your priceless snapshots on it and display them for all to see. What a great way to spend time with your loved one!
5. Personalized Keychains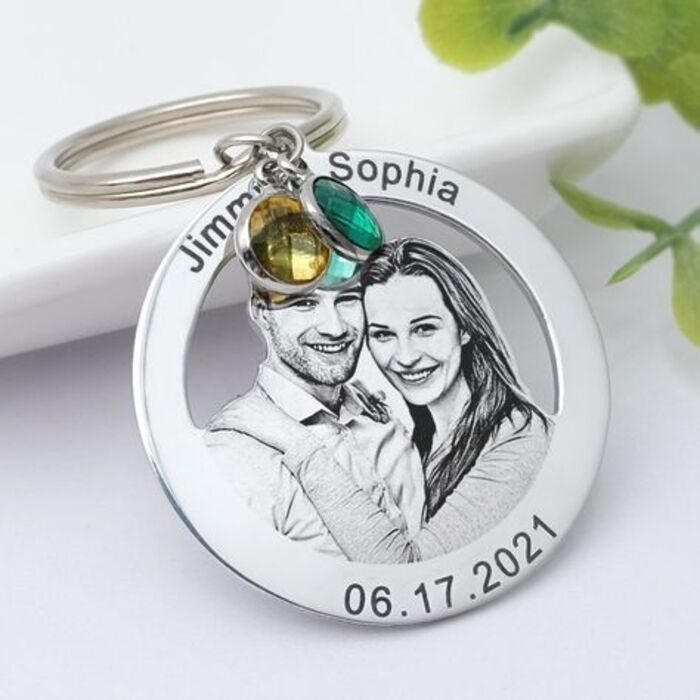 It's more than just a piece of accessories! Your hubby will love these heartfelt personalized gifts for husband from you. He'll always remember his small family and your sweet gesture every time he looks at it.
6. Personalized family photo canvas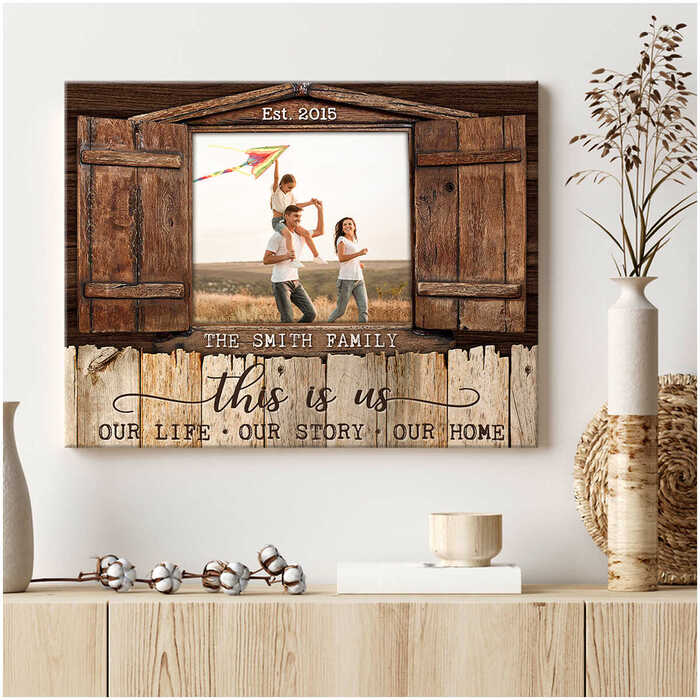 Show how much your man and your children mean to you via this heartfelt custom canvas. With your favorite picture on it, you're bound to create the most lasting personalized gift for husband. Besides being a charming piece of decoration, this print is a meaningful keepsake that he'll love to see every day.
7. Custom pet portrait canvas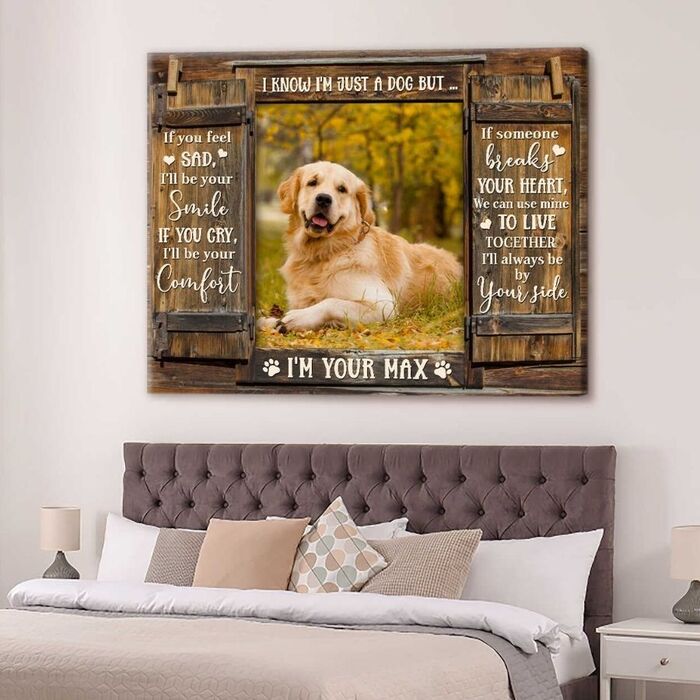 If you love other sweet ideas for personalized husband gifts, go with a custom pet photo print. He'll be amazed by how his fluffy friend turns out to be so adorable on the canvas background.
8. Family Portrait Ornaments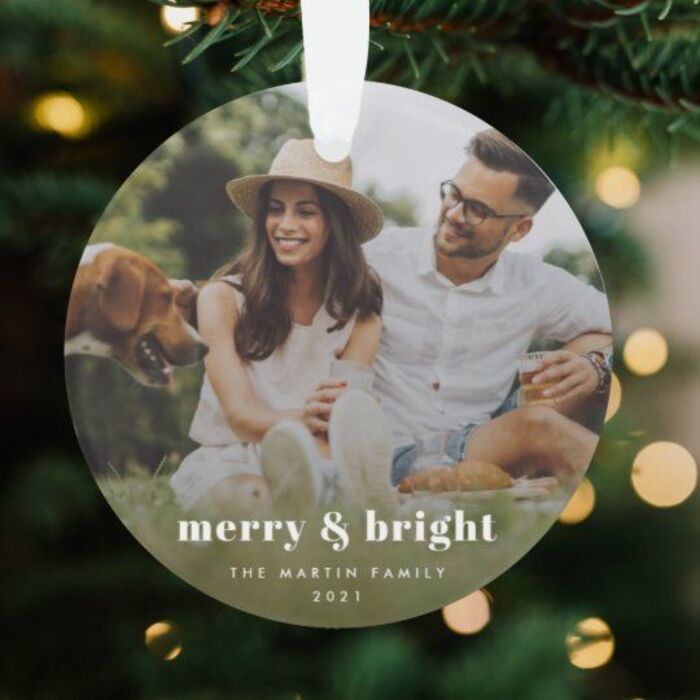 The holidays bring family members together, and it's a great opportunity to reinforce the bonds among them. Once your spouse sees this personalized gift under the tree for Christmas or on the table for Easter, he'll understand how fortunate he is. Even when the holiday passes, he'll still keep it around him to treasure your special touch.
Engraving gift ideas for husband to surprise him
9. Custom Leather Wallet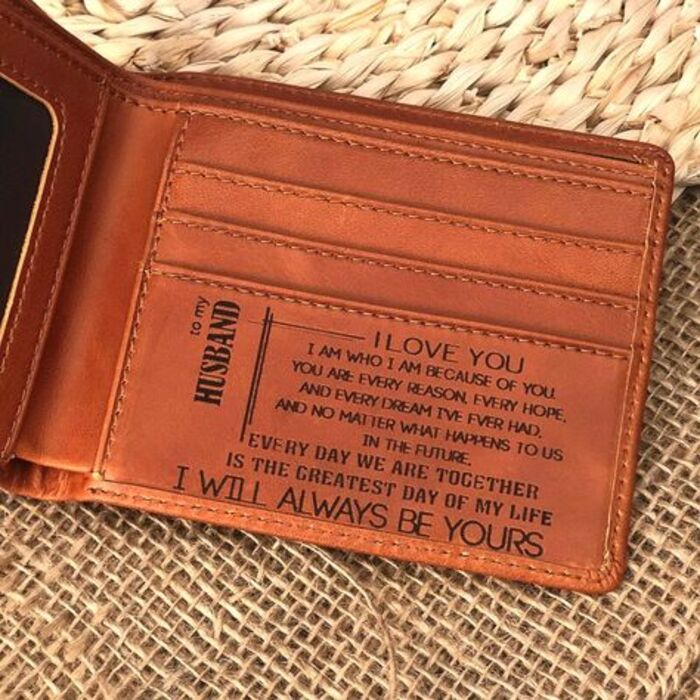 Except for his wallet, your partner doesn't need much more than your company as long as you're by his side. Inside, you can engrave his initials and write something sweet for him to read. You can bet he'll be overjoyed when you take this personalized men's gift to the store with you!
10. Personalized Cufflinks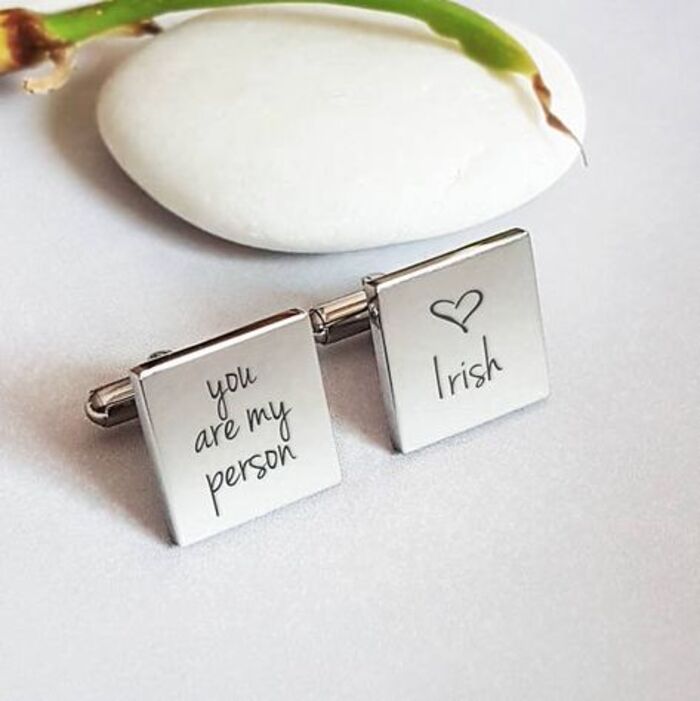 Create a one-of-a-kind pair of cufflinks for your husband that he will cherish for a lifetime. Cufflinks engraved with your handwriting are priceless. Even a glance at them will serve as a gentle reminder to your man that you're there for him through thick and thin.
11. Engraved Leather Belt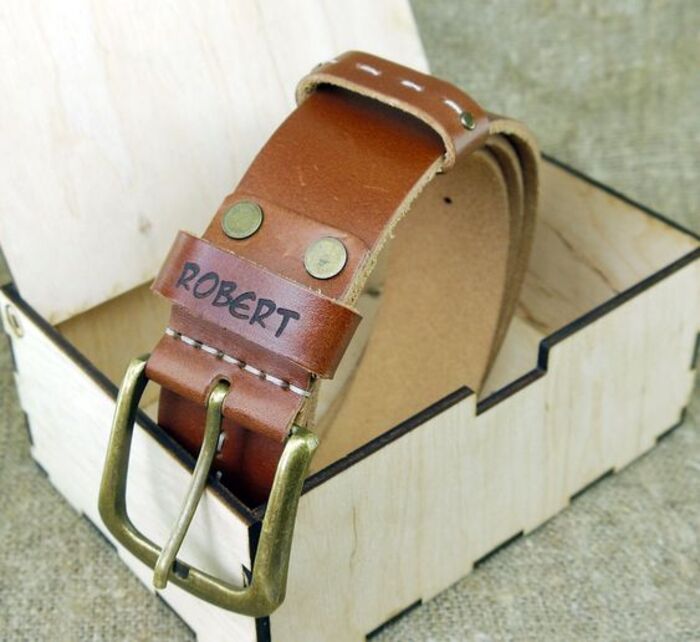 This custom belt is one of the best personalized gifts for husband that never go unnoticed. Its unusual but timeless beauty makes it go with any of his outfits. Wearing this belt can make your spouse look even more attractive.
12. Wood Tie Clip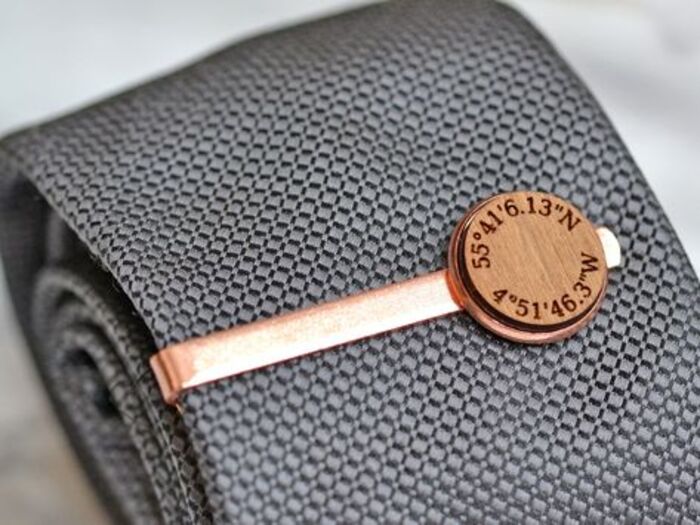 If you give him this tie clip, it will earn a place of honor in his wardrobe. This customized gift for your husband will give him the self-assurance he needs to do well in any meeting. And you're the one who gives him that love and confidence that he hardly finds anywhere else.
13. Engraving Journal in Leather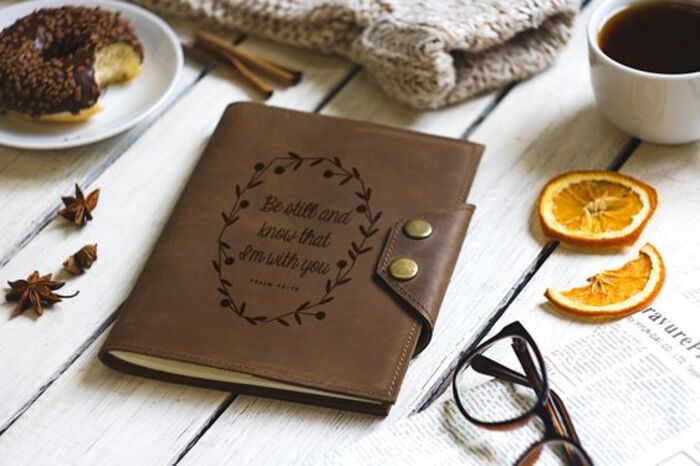 Check out this unique birthday gift for husband. A stylish journal is sure to bring up memories of you whenever he's jotting things down. Think of writing a sweet love letter on the first page to make this gift extra special and stand out among other engraving ideas for husband.
14. Wooden Desk Organizer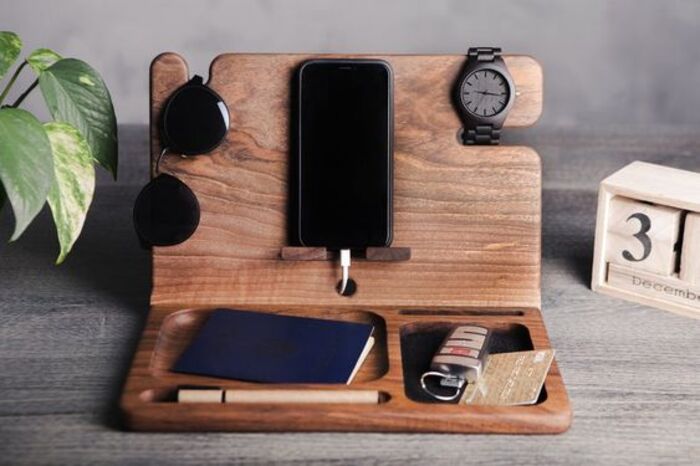 This personalized gift for husband is for assisting your partner in maintaining a tidy, well-organized workspace or nightstand. Designed to hold and charge phones, Apple watches while also serving as a multipurpose tray, this docking station is sure to be appreciated. With your extra personal touches, it's a wonderful present idea that won't go over the top.
15. Custom Wooden Cutting Board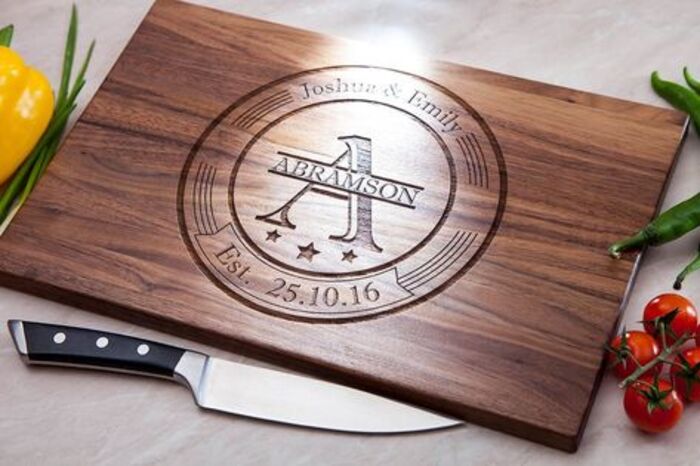 Add your creative touches to this wooden cutting board to make it a unique custom gift for your husband. Besides being a practical piece for his cooking experience, this board tends to spruce up the overall kitchen while having his name or initials (or names of both of you) on it.
16. Engraved Lighter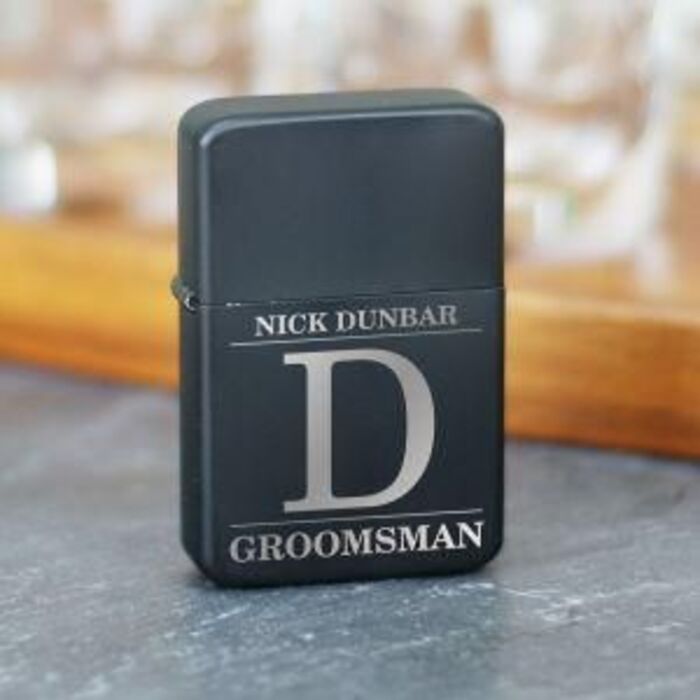 Looking for other engraving ideas for husband? This stylish lighter is a must-have for him. Personalize this unique present by adding his initials on it and he'll treasure it for years to come. Regardless of where he goes, your man will want to show off this stylish accessory. You can bet on it!
17. Custom Toiletry Bag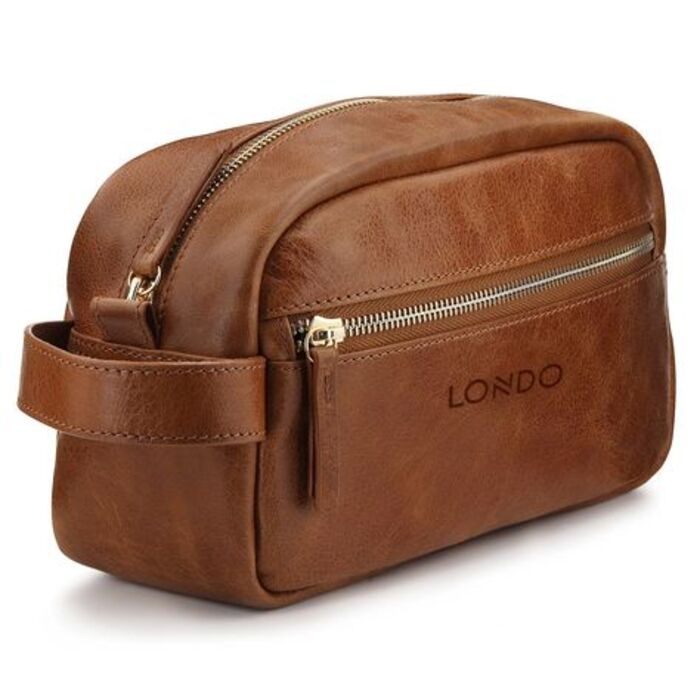 Customized gifts for husband are a great way to let your significant man know how much you love him. It's a thoughtful present idea for any man who desires a well-organized suitcase when he travels for work We're sure that you'll receive a "wow" from your spouse right after he opens the gift box.
18. Personalized Grill Set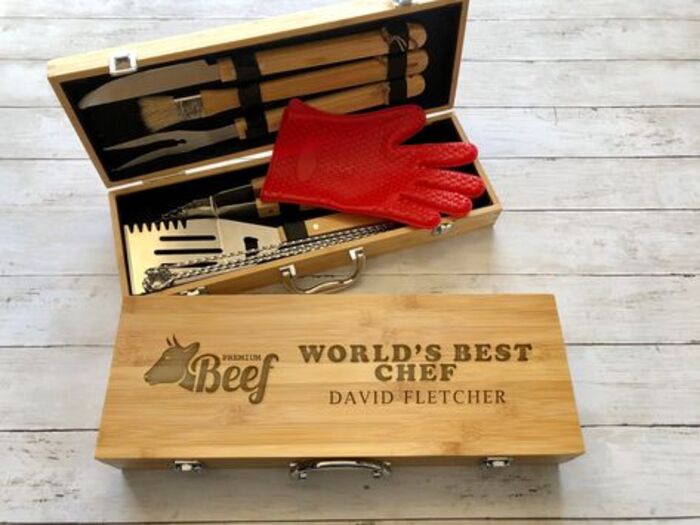 This personalized grilling set is the perfect way to appreciate his love, care, and patience for you. By engraving his name or initial on it, you're bound to create one of the thoughtful personalized gifts for husband. From now on, you can count on him for all of the family barbecues and camping outings.
>>> Recommend reading: 35+ Best Personalized Gifts For Dad To Show How Much You Care
The best personalized gifts for husband on special occasions
Unique Birthday Gift For Husband
19. Custom Initial Tie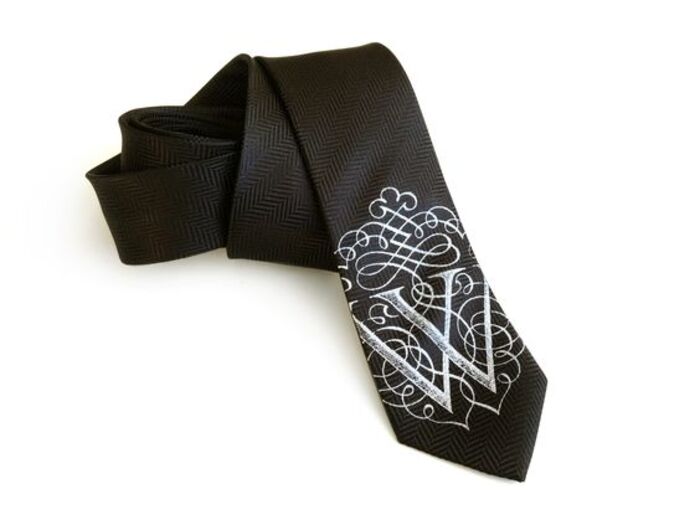 If your man enjoys getting dressed up for special occasions, this is the perfect personalized present for him. His outfit would be complete with a custom necktie from you. For men who like to flaunt their initials, this spanking gift is a great option on his birthday. Coming from his only true love, it'll make his days
20. Personalized Whiskey Decanter Set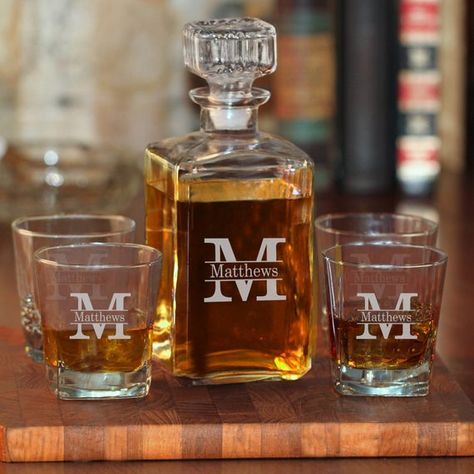 Are you stumped on what personalized gifts for husband to get on his birthday? This set is guaranteed to impress him if he spends his nights sipping whiskey. A decanter set is a one-of-a-kind present that exudes class and elegance. Drinking from a personalized glass is sure to make him happy!
21. Custom Fragrance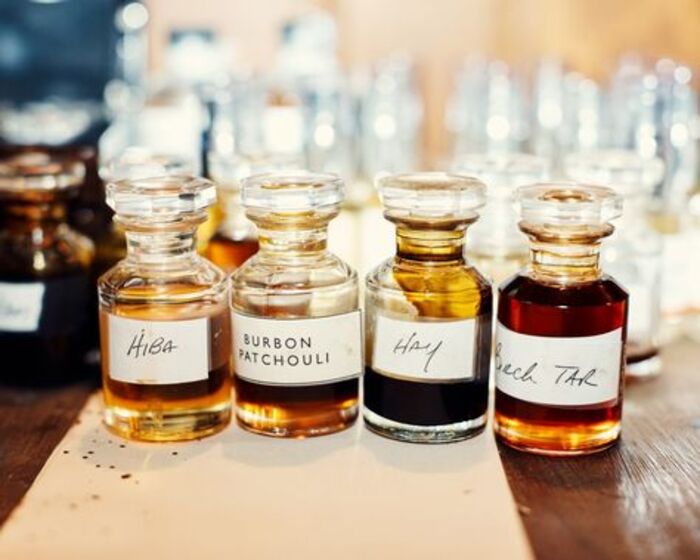 Everyone has a scent that they associate with themselves. Rather than purchasing a perfume that will make him smell like everyone else, create a scent of your own. With this unique birthday present idea, your man will appreciate your sweet gesture a lot.
22. Custom Leather Watch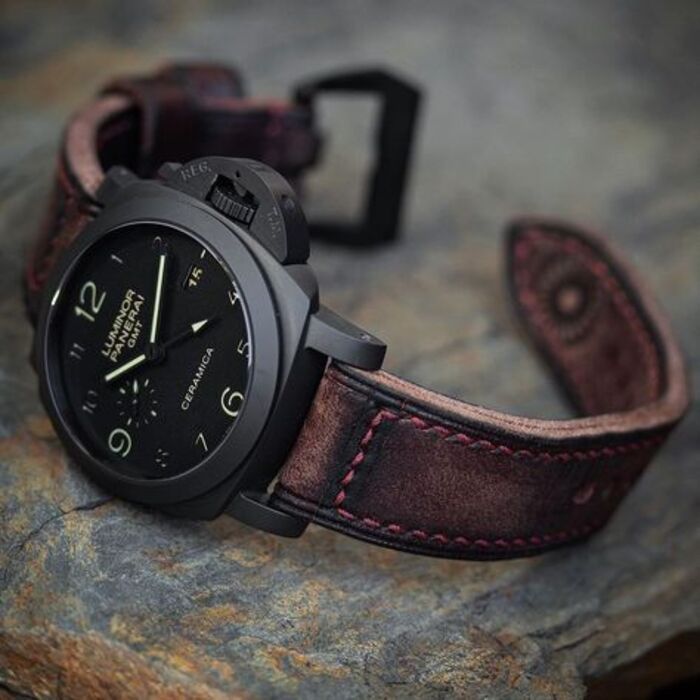 Surprise your man on his birthday with a classic leather watch. Functional, fashionable, and long-lasting are just some of the adjectives that come to mind while describing this timepiece. With his name or a sweet message inscribed on the lower face, this watch is considered to be a striking point among other elegant customized gifts for husband.
23. Personalized Coffee box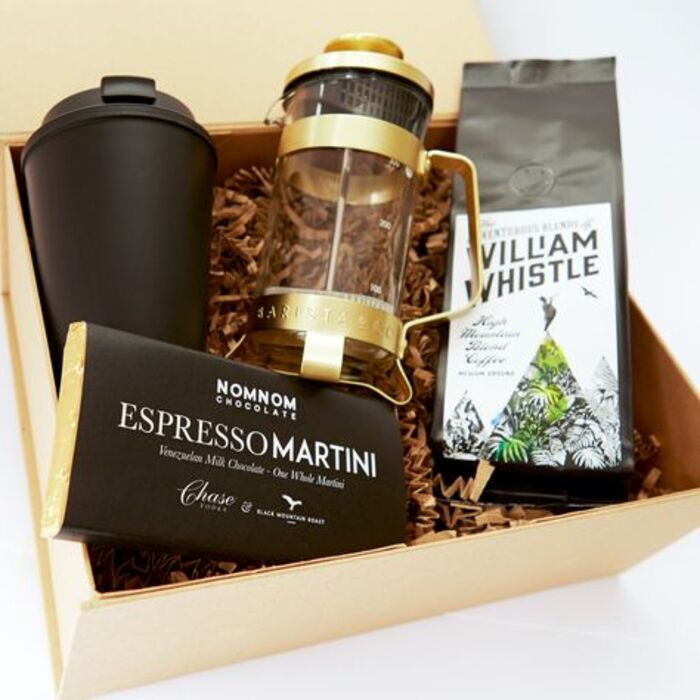 If he's a coffee connoisseur, consider signing up for a monthly subscription service. He'll receive his first package on his birthday and expand this special occasion for months later. To impressively personalize this sentimental gift, have his name or initials on the box. He'll feel a lot special when seeing this charming present from his wife.
24. Outdoor ice-cooler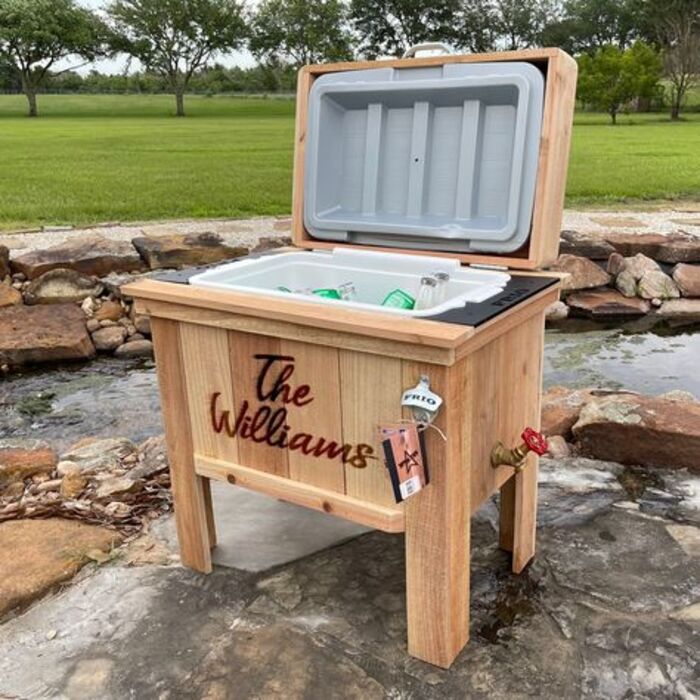 This cooler is ideal for storing beverages during outdoor gatherings such as barbecues, get-togethers, and parties. He may even like it better while he's working in the yard. Ice-cold drinks are the best reward for exhausting hours of weed-pulling and lawn-mowing! This is one of the best personalized husband gifts that he'll wish to have sooner.
Thoughtful personalized valentine's gifts for husband
25. Personalized Socks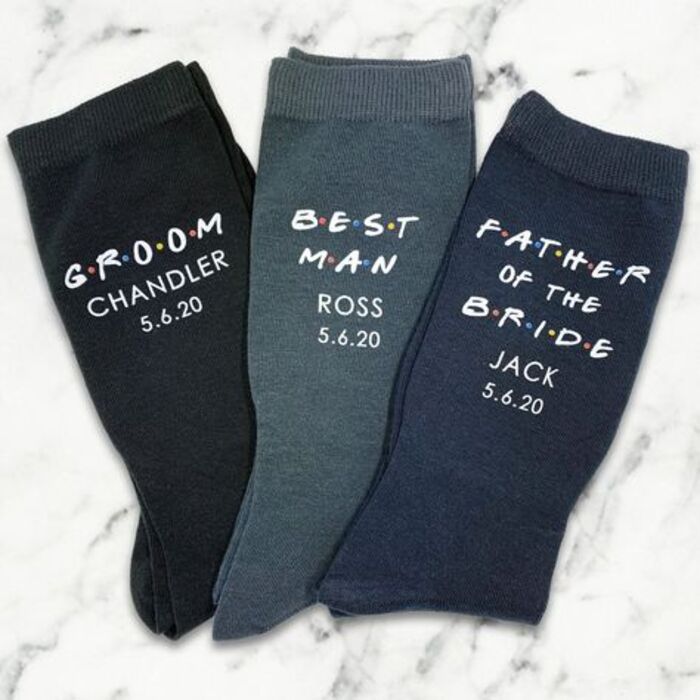 If he's notorious for misplacing his socks, this set with his name on it is an excellent gift for Valentine's Day. Besides keeping him warm physically, these pieces tend to warm up his heart for being a thoughtful gift from his only love. They're heartfelt customized gifts for husband that he'll appreciate receiving.
26. Custom Spa Bathrobe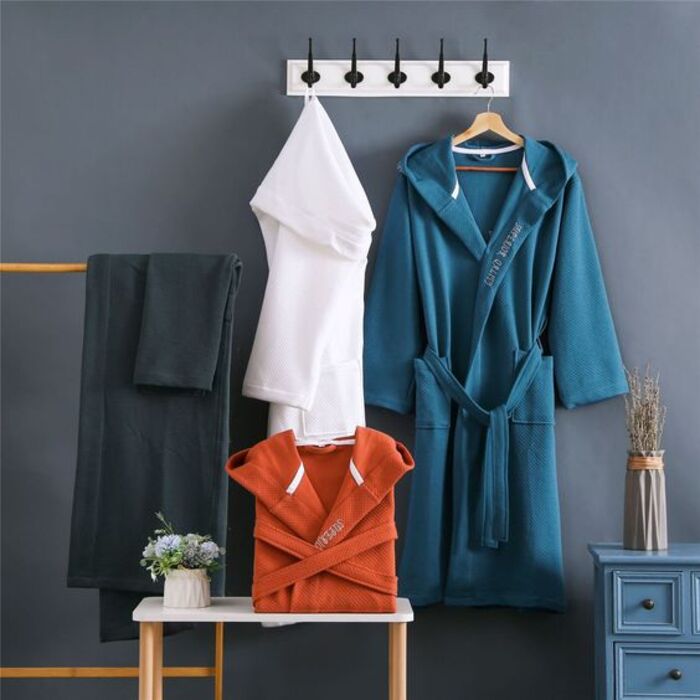 Invest in luxurious spa bathrobes to help your man relax to the fullest. He'll never want to put on conventional clothing again after wearing these soft robes! With his name embroidered on them, these clothes are amazing personalized gifts for husband that he'll use.
27. Custom gift box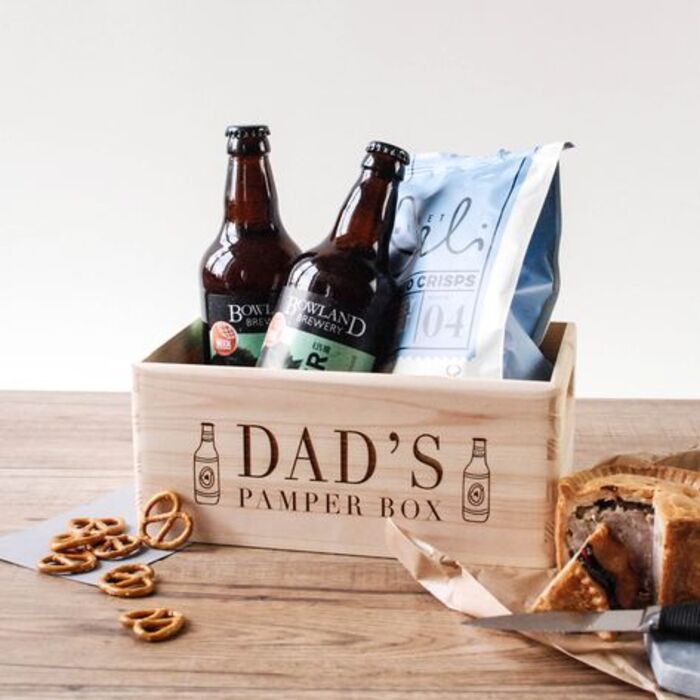 The best gifts are those that your man sees or uses on a daily basis, like this fantastic gift box! From stunning socks to healthcare packages, your man will find them practical and adorable. Along with your personal touch on the box, he'll treasure this romantic gift for years.
28. Embroidered Duffel Bag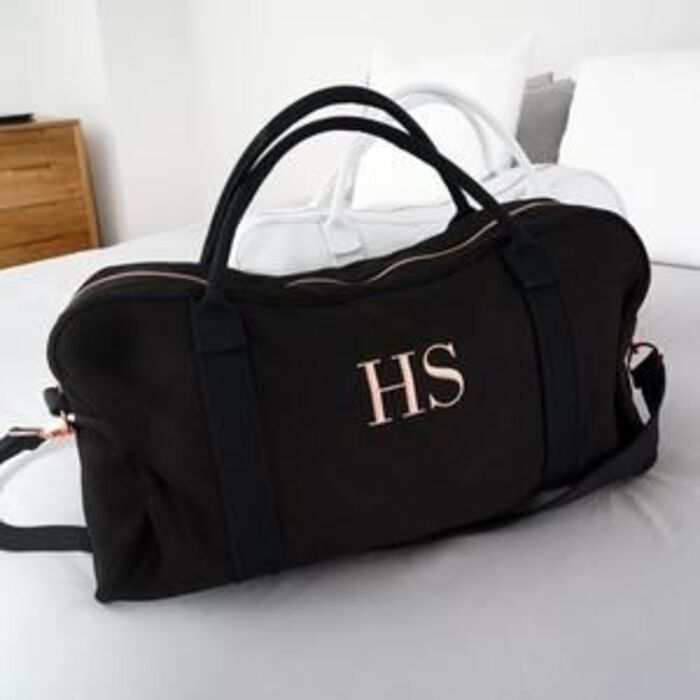 When your thought for unique personalized gifts for husband was exhausted, we came up with this brilliant concept. An embroidered duffel bag customized with your husband's name or initials is the perfect gift for his next business trip. This Valentine's Day, you will be making a truly heartfelt gesture. It's going to be wherever he goes!
29. Customized Pocket Knife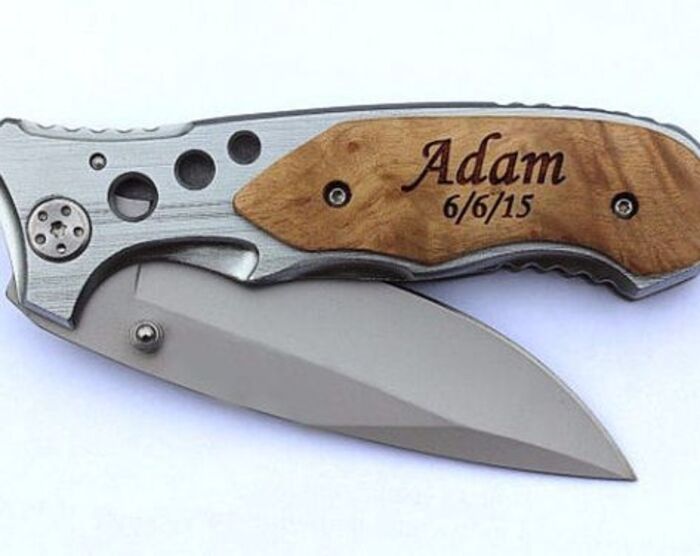 For a truly unique gift for your husband, get him a pocket knife for emergency circumstances. It can be personalized with his name and even a special date. This practical gift will be cherished for years to come.
Sentimental Gifts For Husband For Anniversary Occasions
30. Cigar Gift Set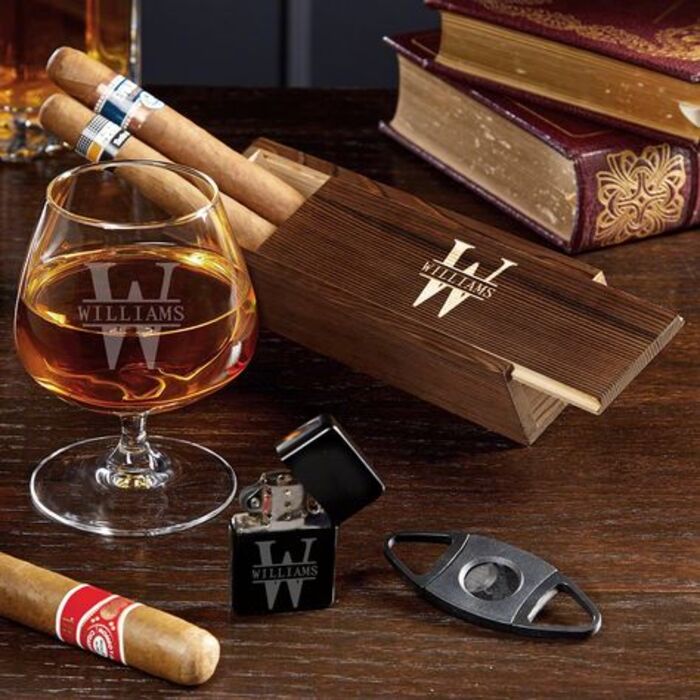 Are you looking for a personalized gift for him to commemorate years of living together? Consider giving him this gift set if he enjoys smoking cigars. With some personal touches on it, this set is sure to make his day.
31. Personalized Signs for His Pub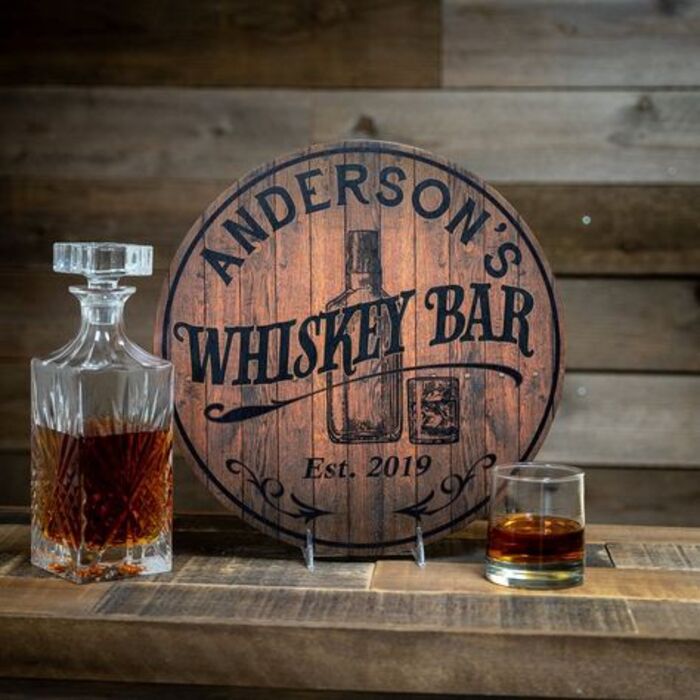 They're the perfect personalized gifts for husband that make each drink at home feel like a night out on the town. It gives him the feeling of being in his ideal pub right at his home, with you. You can bet this new sign will be up anywhere he likes to drink!
32. Customized Beer Set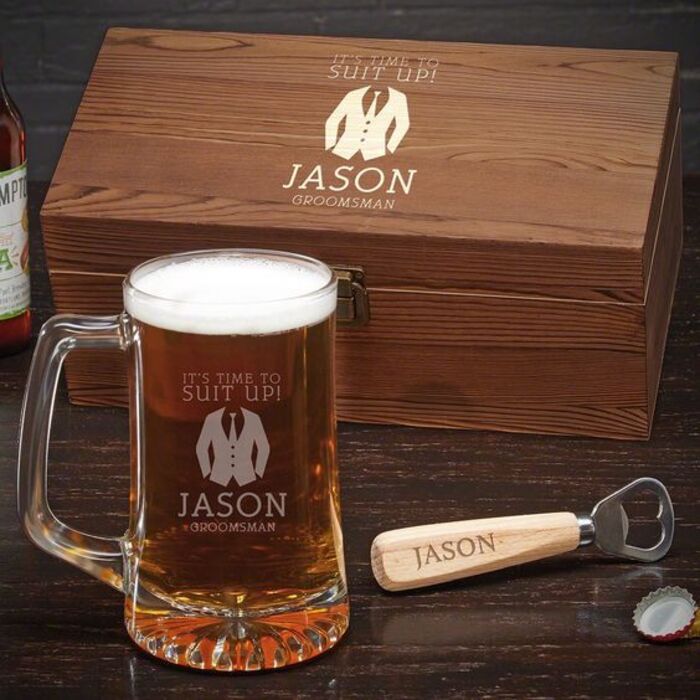 If your man loves tasting new beer, this set will elevate his experience. When your wedding anniversary comes, give him this set so that both of you can commemorate the momentous milestone together. This set is sure to last till the next following anniversaries so don't miss out on this stunning custom gift.
33. Custom Fishing And Camping Chair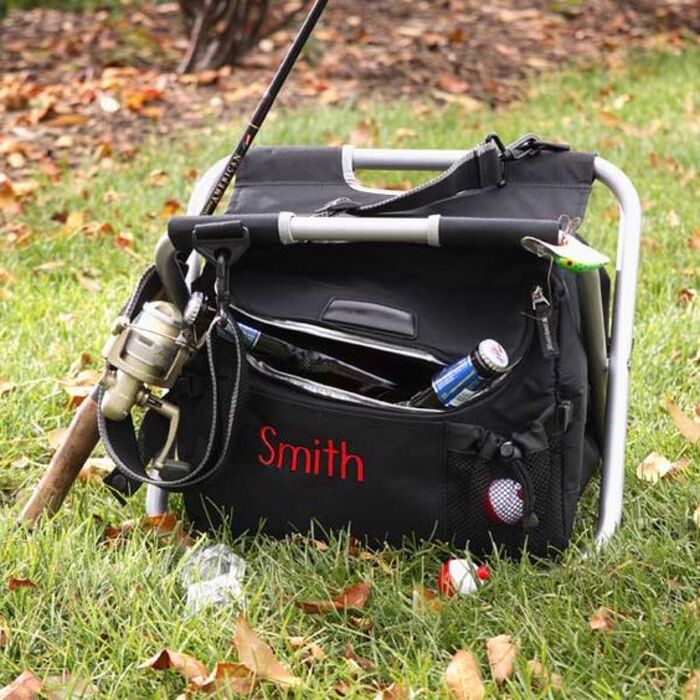 Want to get your spouse a romantic gift that he'll never forget? You can't go wrong with a personalized camping and fishing chair that make his experience more stunning. He'll appreciate this unique present a lot.
34. Personalized Doormat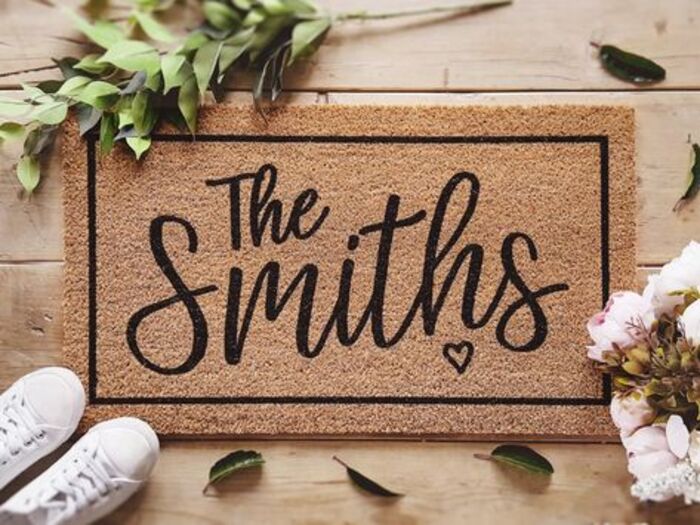 It's a creative idea to replace his welcome mat with an amazing one that has the family name on it. This sentimental touch will make him overjoy whenever he arrives home. No matter which anniversary you're celebrating, this piece is still an adorable present for your partner.
35. Crystal Globe Keepsake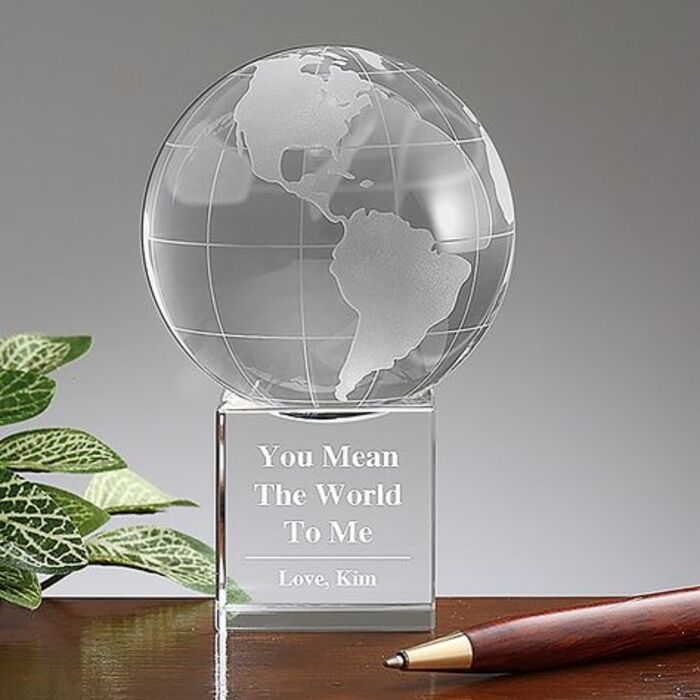 We can't round of this list of the best personalized husband gifts without a shiny crystal globe keepsake. Having his name and your sweet message on it, the globe becomes much shiner, no matter where it's placed in your home. Consider giving your man this one-of-a-kind present if you want to make his day.
Read more:
What is the best gift for husband? It's a tough question that many women have been looking for the right answer to for years. But we believe that personalized gifts for husband are always an excellent choice if you want to find something that makes him feel loved and special. No matter what custom gift you pick, a meaningful keepsake or a practical one, your man is bound to treasure it for a lifetime. If personalized canvases enchant you, feel free to browse Oh Canvas site. We have the most amazing samples that are sure to win his heart.