Most wedding gifts are rather gender-neutral and can be purchased for any couple, regardless of gender. However, choosing lesbian wedding gifts may necessitate a bit more consideration. Whether you're looking for a thoughtful present for same-sex newlyweds, Oh Canvas has some great options. Check out our best picks for excellent lesbian couple wedding gifts that are sure to brighten the day of the happy couple.
32+ Best Lesbian Wedding Gifts In 2023
28 Sentimental Lesbian Wedding Gifts They Will Appreciate
1. Champagne Glass Flutes
It's a great way to show your support for both of the brides during the wedding. When it's time for the toasts and the happy couple has to raise a glass, these flutes are perfect. You can personalize them with their names and even choose the glitter color to match their wedding colors!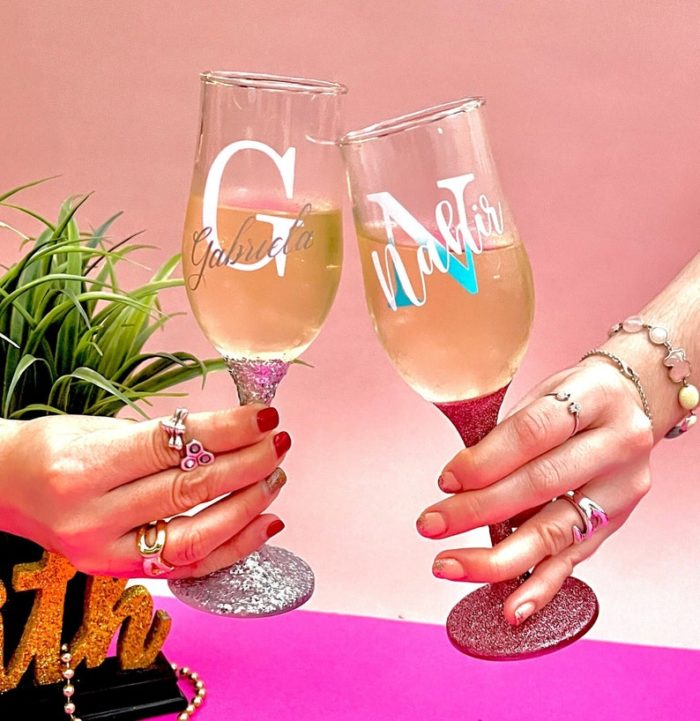 2. I Choose You Canvas Print
Don't forget to give them a special keepsake to remember their big day by. Any newlyweds will appreciate a wedding present of personalized wedding wall art. Personalize the artwork with the couple's names, wedding dates, and other facts that are special to them.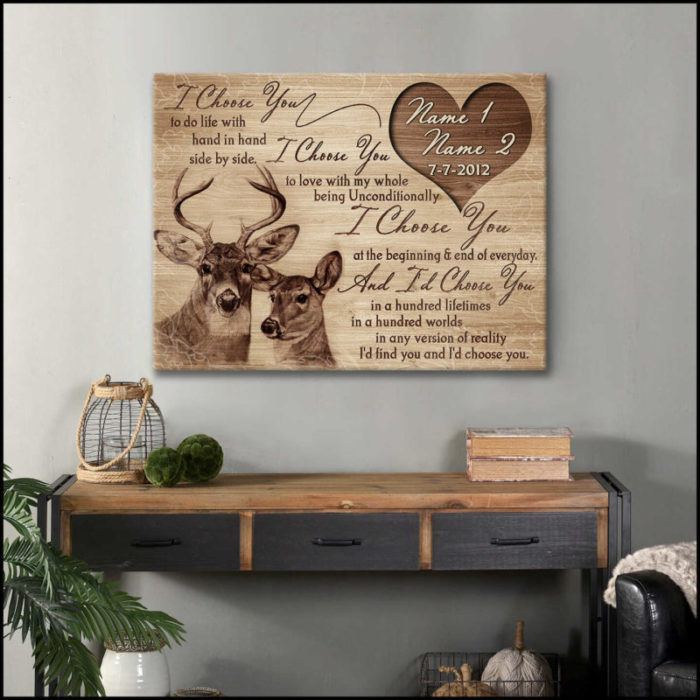 3. Pop-Up Card of the Rainbow Bridge
A beautiful card is an essential component of any thoughtful present for a lesbian couple. What an amazing piece of work! Colorful and unusual, it's an astonishing and lovely handcrafted surprise. It's a wonderful idea that any bride will cherish!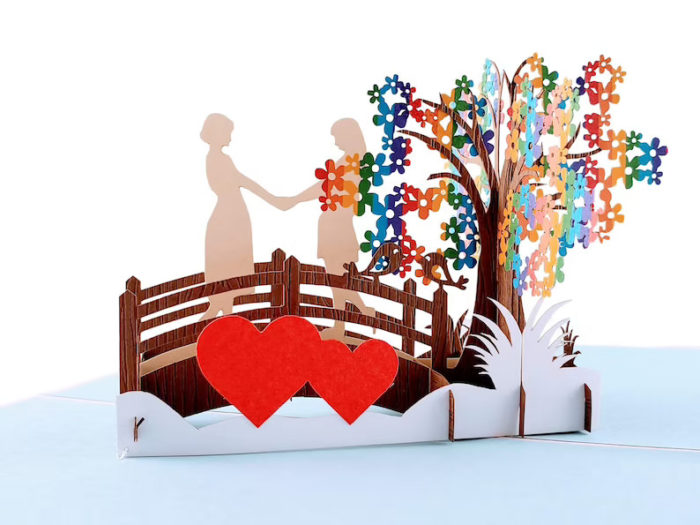 Two women holding hands on a bridge overlooking a blue-sky lake, with two red hearts and a rainbow tree close, create a romantic and serene scene. This unique and personalized card is a wonderful way to convey their love for one another.
4. Lovely Doormat
This amusing doormat, which can be placed inside or outside the front door depending on the area, is perfect for a lesbian couple to use to greet guests at their house.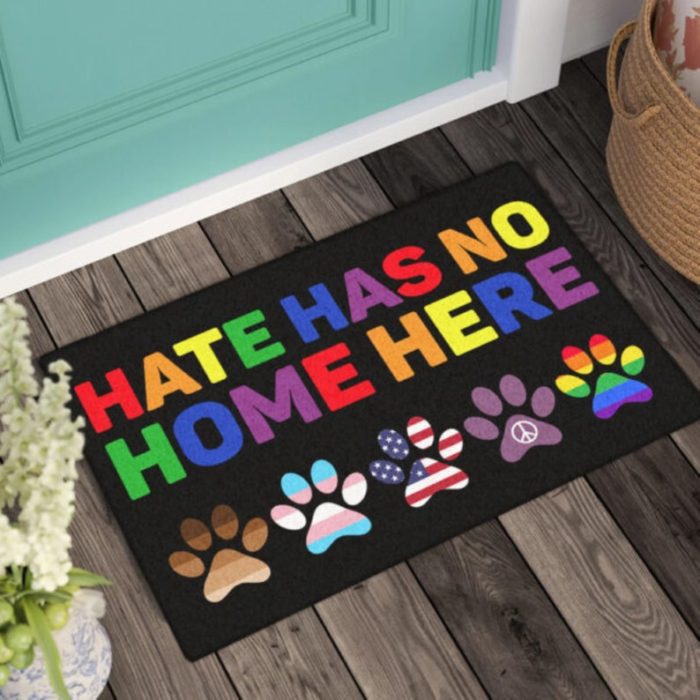 5. Engravings Ornament
Gifting modest and stylish ornaments as lesbian wedding gifts is a wonderful idea. As a married couple, your favorite couple will cherish this ornament as a keepsake to hang on their tree decor.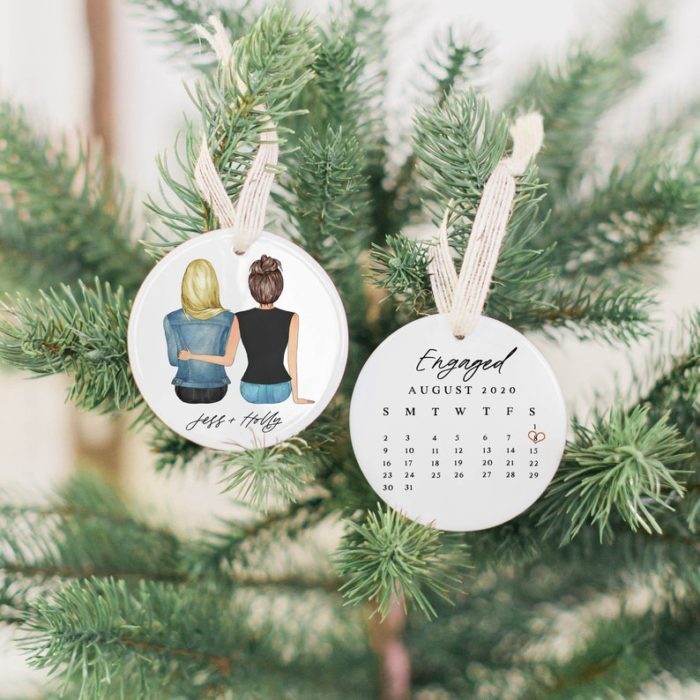 6. Donate in Their Honor to an LGBTQ+ Nonprofit Organization
Do the newlyweds belong to any LGBT organizations or non-profits? So, in honor of the newlyweds, you could consider donating to this non-profit organization (woo tax benefits).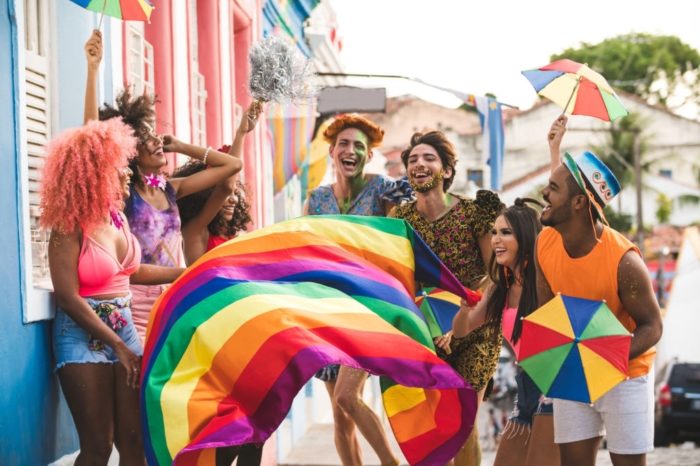 7. Sweet Pillow Cases
As lovers, they may wish to spend more time in bed or on the sofa together because it is a place to relax and unwind after a long day of work. Pillows are an essential part of anyone's bedding. As a result, giving a couple of pillows as lesbian wedding gifts is a brilliant idea.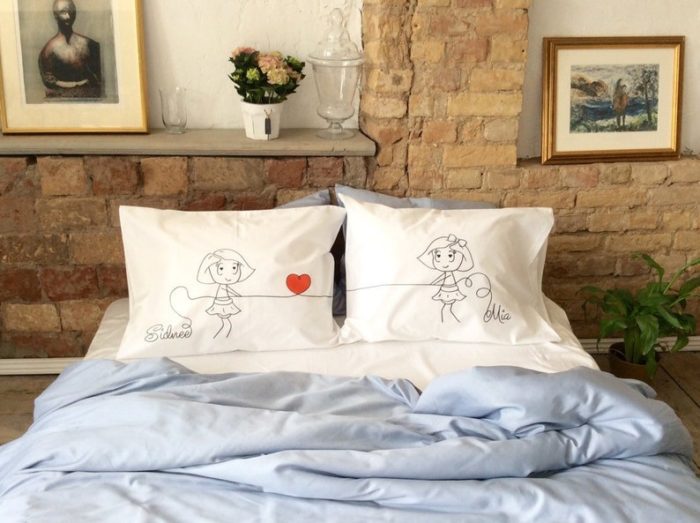 8. Neon Rainbow Light
Isn't this neon rainbow light fantastic? This beautiful lamp can be used in any room of the house to create a wonderful atmosphere. The best part is that it's perfect for a lesbian friend or family member.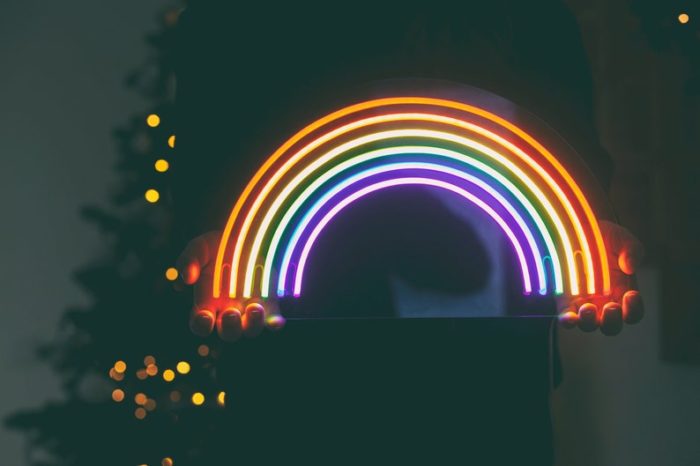 9. Stunning Necklace
These lesbian wedding gifts convey a message of love and devotion. Investing in a gold or pearl necklace can be pricey, but it's well worth it to signal to her that you two are committed to each other.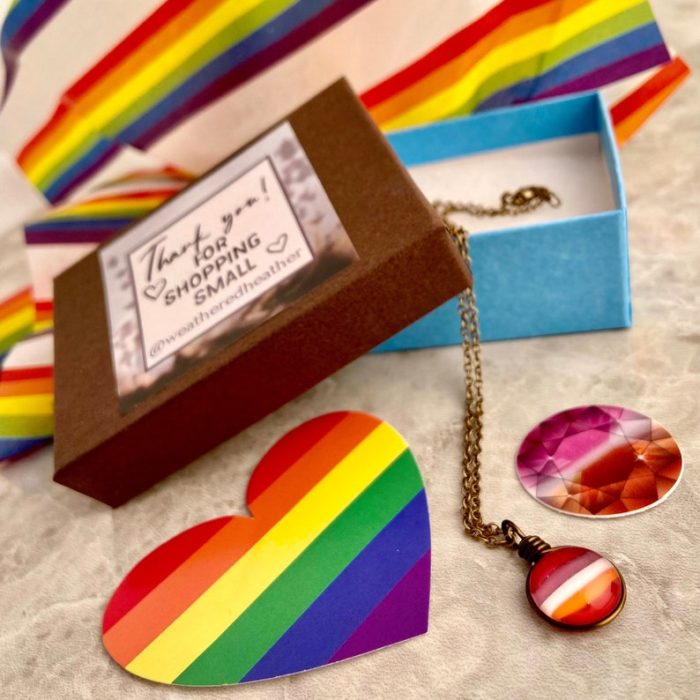 10. Blanket for Lesbians
As wonderful as the couple snuggles up next to you all night in a weighted blanket. Cozying up with the loved one on the couch under a blanket in the fall and winter is one of the best ways to spend time together. This is the best wedding gift for any couple.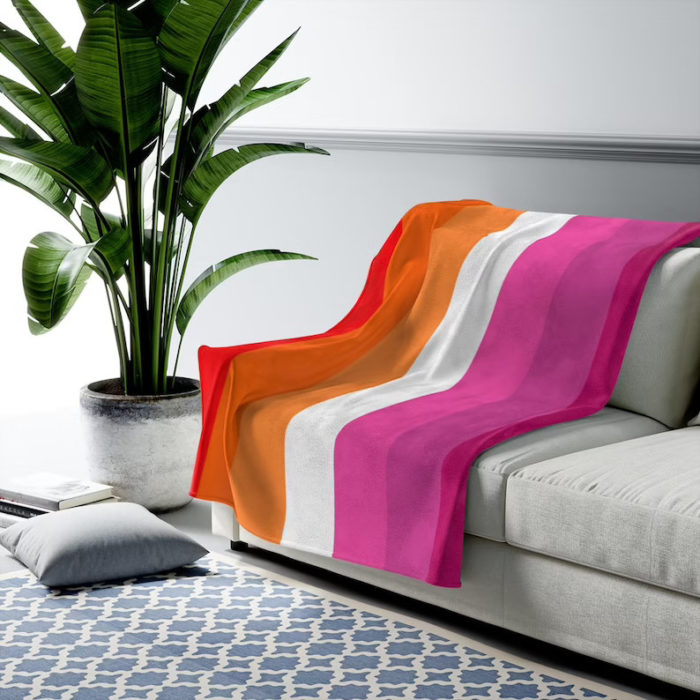 11. Mini Projector
A movie can be watched by everyone. However, is a projector screen open to the general public? Not according to my estimation. They may have some fun with their movie nights if they have a tiny projector.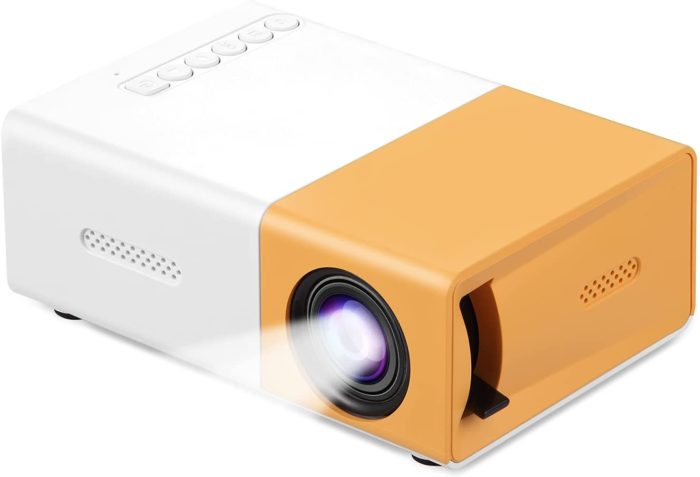 12. A Personalized Memory Book
Any romantics will fall head over heels in love with a customized memory book that combines all of their most treasured moments into one place. In fact, it'd be ideal as lesbian wedding gifts.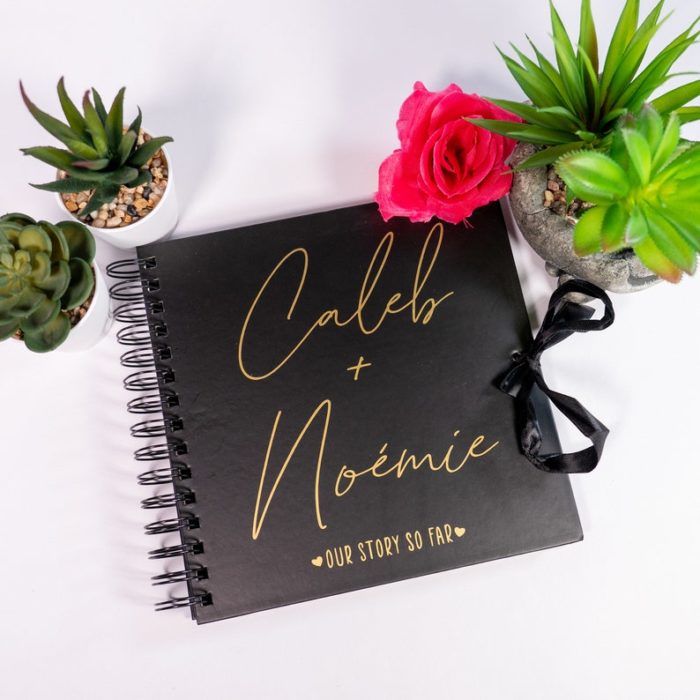 13. A Collection Of Motivational Books
Maybe they have a New Year's resolution to read 100 books this year? Giving them a selection of her favorite motivational literature is a great idea.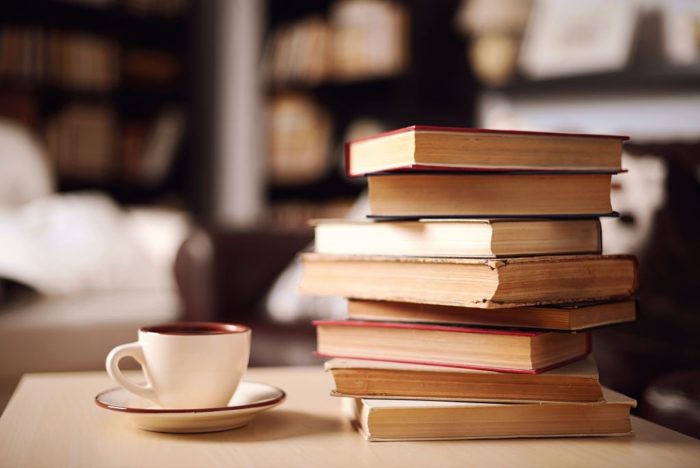 14. Romantic Candle
With romantic lighting, candles can turn any room into a work of art. Regardless of whether they are lit or not, their attractive jars and delicate fragrance release create a stylish center point in any environment. As a result, they're perfect for giving as well as receiving.
15. Skincare Products
They'll be overjoyed if their favorite skincare products are given to them as lesbian wedding gifts. Make sure that you are aware of the person's skin type and their current skincare regimen.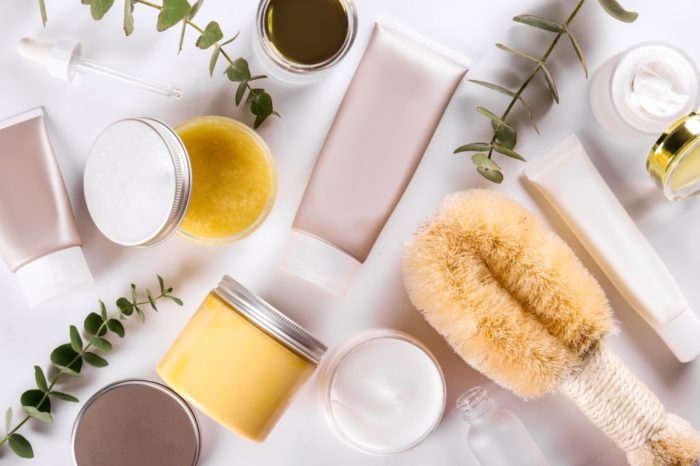 >>> Read more: 35+ Best Wedding Gifts For Couples Who Already Live Together
16. Kitchenware
A lot of her leisure time might be spent in the kitchen, experimenting with new baking recipes. As a result, the finest lesbian wedding gift is some sort of cookware. You and your partner might spend the weekend together baking or cooking using the present.
17. Heart-Shaped Pattern Sleeping Mask
Your couplet's eyes will be well-protected while they sleep in this sleeping mask with a heart-shaped dot design. The sleeping mask, which is lined with a thick layer of fleece, will keep the light out of her eyes so she may sleep peacefully.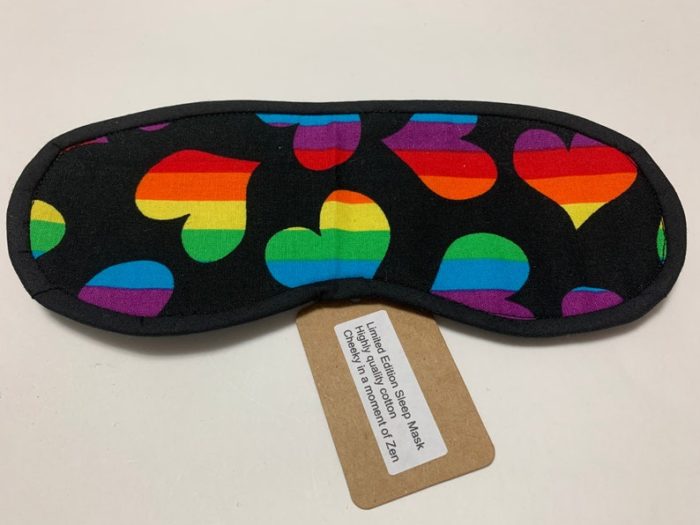 18. Heart-shaped Waffle
It's not a typo; the waffle is, in fact, heart-shaped. Despite what you might believe, it's not cheesy, as we do not intend for you to wrap the gift and hand it over to your lesbian pair. Think outside the box; how about a romantic breakfast for two in bed? What a catch, wasn't it?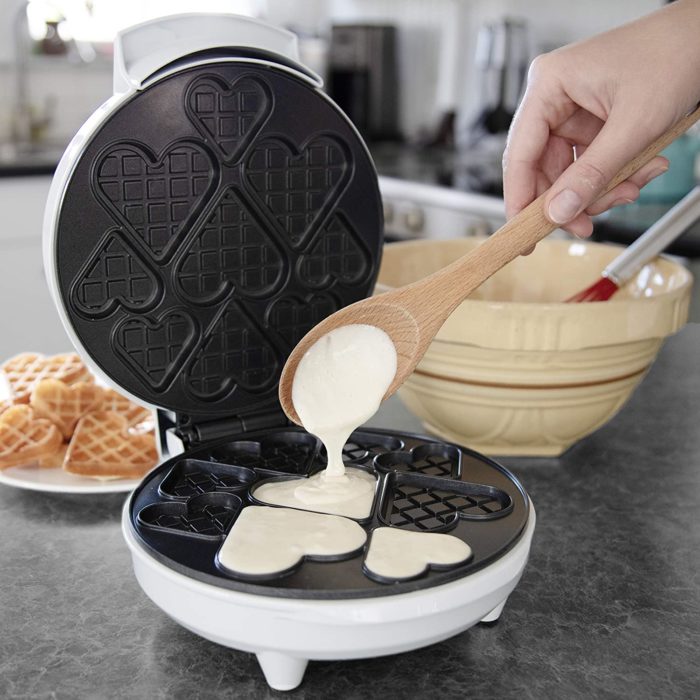 19. Church Canvas Wall Art
Isn't it time you gave your lesbian pair something genuinely special and priceless? This artwork of the sacred temple paired with the message "Let No One Separate" makes for a truly meaningful gift. Every time she sees it, she'll be reminded of the fact that they were meant to be together.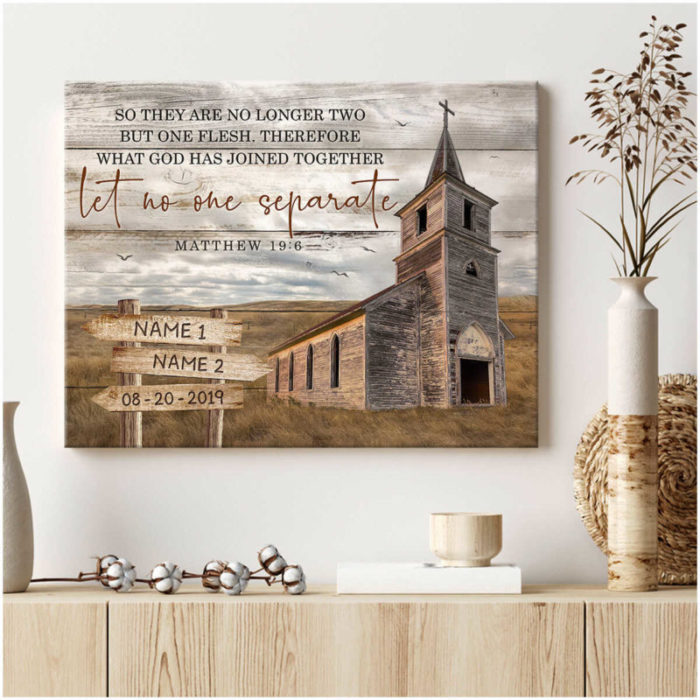 20. Stylish Camera
As thoughful lesbian wedding gifts, instant cameras might be a great way to keep your lesbian couple happy and cheery all day! Giving them a camera allows them to enjoy shooting pictures with you and capturing every special occasion.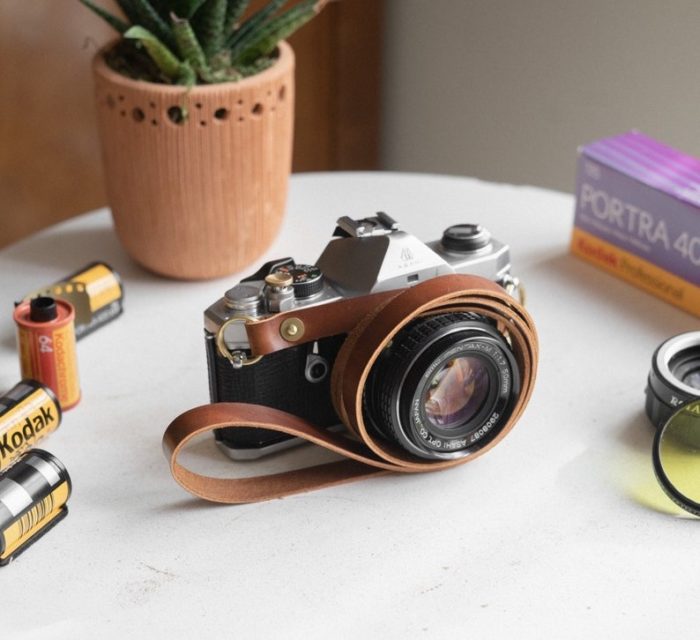 21. All of Me Loves All of You Canvas Print
A canvas print of a memorable event is the greatest method to preserve it for posterity. Oh Canvas created this unique canvas wall art for their wedding, along with a love message " All Of Me Love All Of You" and a memorable date, to help your lesbian couple celebrate. Now is the time to add this personalized photo gift to your basket!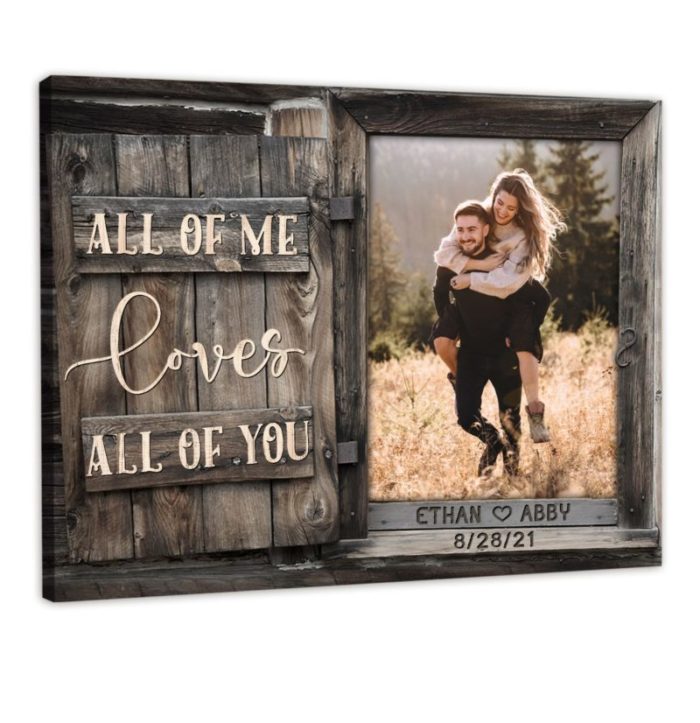 22. Amazon's Prime Subscription
Gifting a year's subscription to Amazon Prime to the lesbian in your life could be a great idea this holiday season. Having a prime membership comes with a slew of perks, like unlimited online photo storage, ad-free access to millions of songs, and expedited shipping on Amazon items.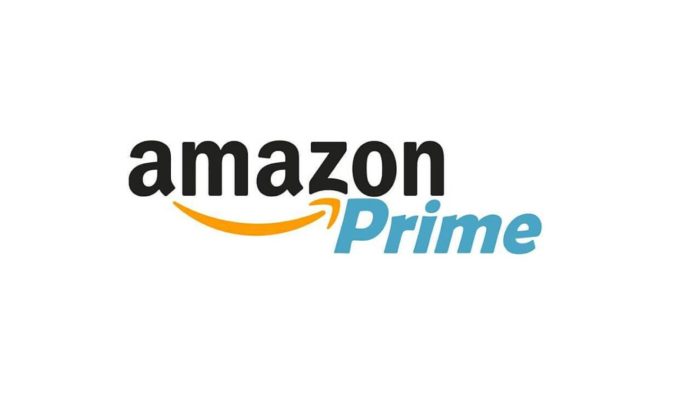 23. Gorgeous Earrings
Giving someone a pair of earrings is a thoughtful yet easy gift to make. Almost any outfit will work with these gifts because of their portability. You can never go wrong with this type of jewelry. The couple bride would be delighted to receive these rainbow earrings from you as lesbian wedding gifts.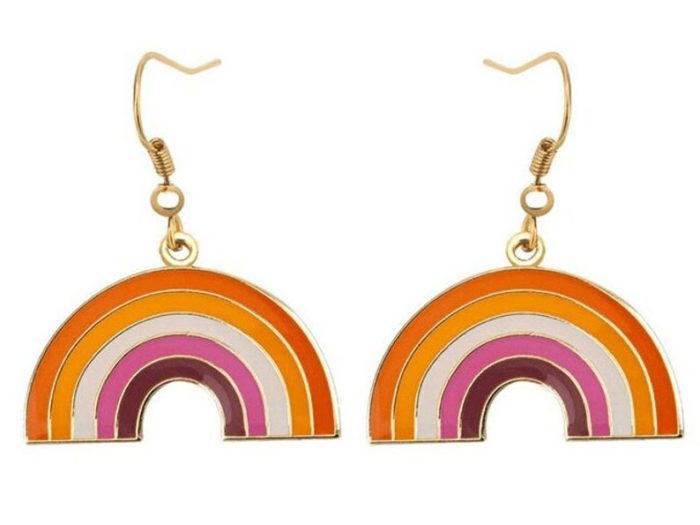 24. Lesbian Couples Shirts
A pair of shirts is a wonderful gift for couples, and why not? They'll laugh heartily when they receive one of these gifts. Whether you're going on a casual honeymoon, bachelorette party, or just because, these beautiful couple shirts are great ideas!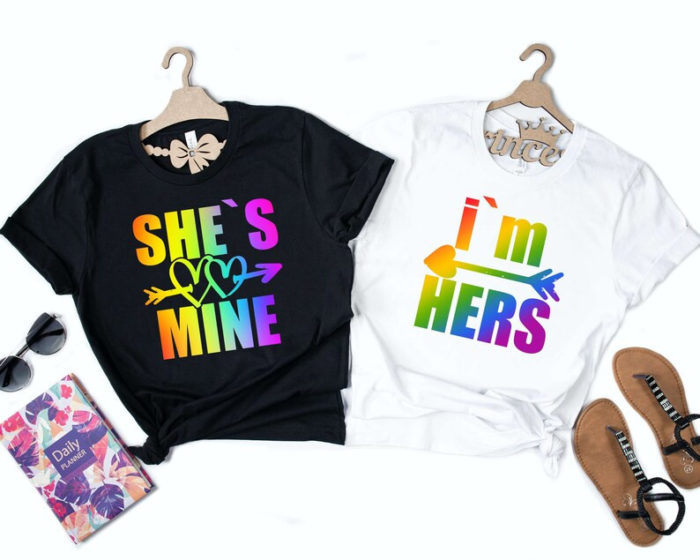 25. Couple Bracelet
A pair of bracelets is a lovely wedding gift option for lesbian couples. To make truly unique lesbian wedding gifts, group these with other sentimental and amusing mementos.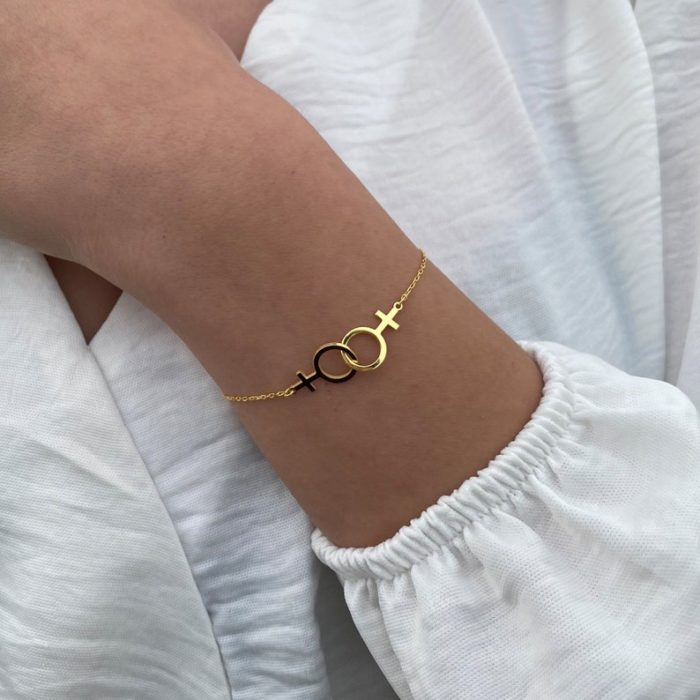 26. Love Battleship Game
With this lesbian game for couples, you can keep the flames burning. A stunning watercolor illustration on each of the game cards makes these romantic games that would be perfect for lesbian wedding gifts.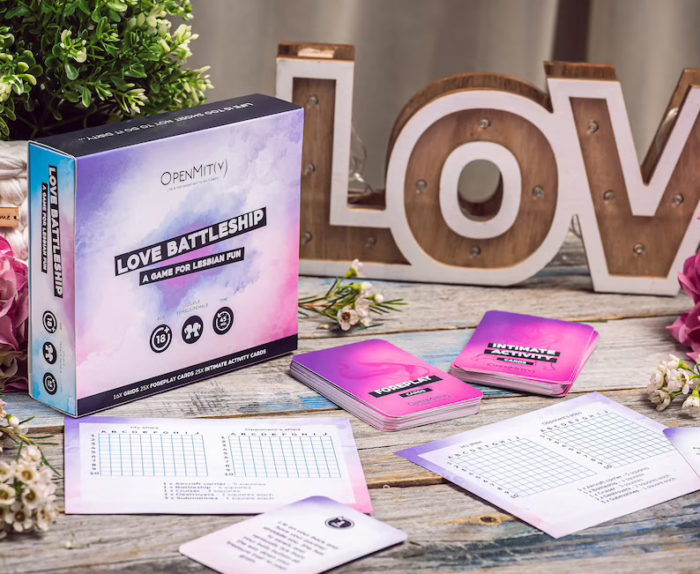 27. Cheese Board & Knife Set
Is there anything better than a nice cheese board and a great bottle of red wine to unwind with? This Cheeseboard and Knife Set is sure to please any cheese-loving lesbian couple.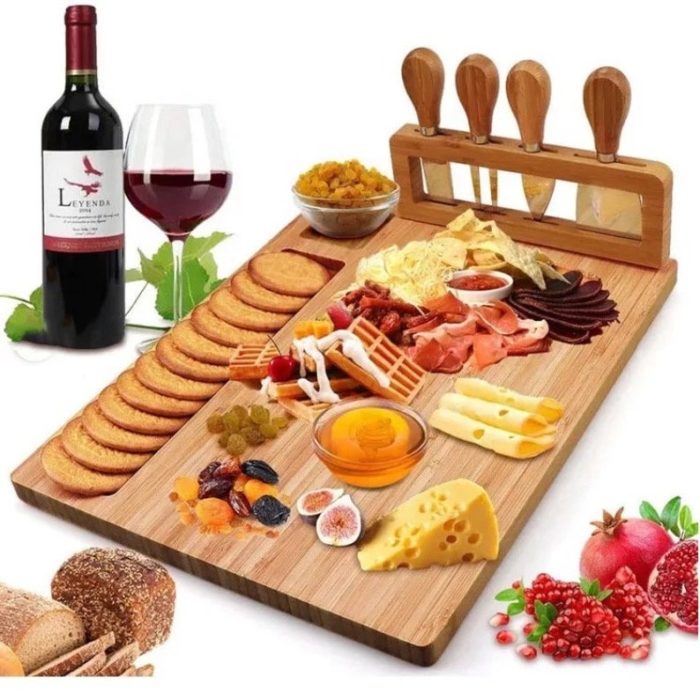 28. Customized Coasters Couples
When it comes to wedding gifts for two brides, utilitarian art is always a safe bet. You can't go wrong with these coasters for her and hers. The newlyweds will be delighted to have this handcrafted creation in their house. It's a unique approach to improving any space!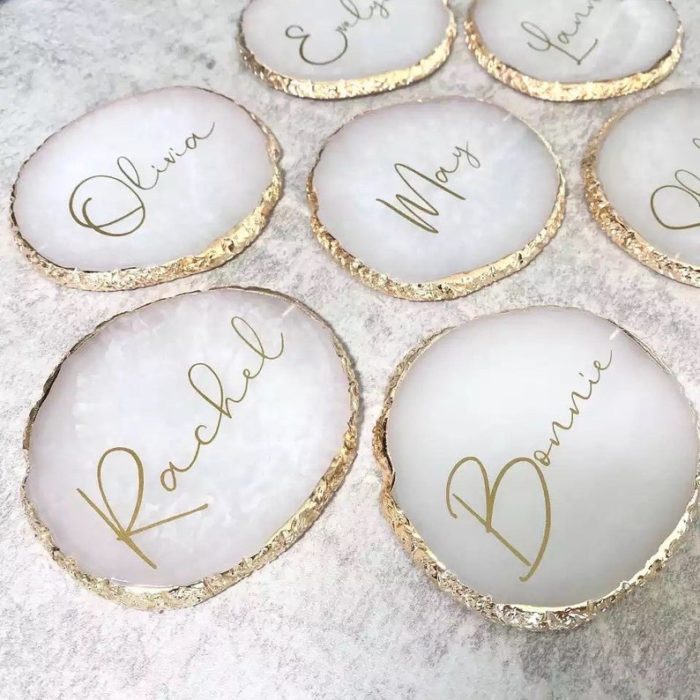 4 Fantastic Couple Experience Day Ideas
29. Gift Voucher for Yoga
With this Yoga Voucher, you can give your lesbian couple everything they need to begin their regular yoga practice. Yoga has been around for thousands of years and is well-known for its stress-relieving, mind-relaxing, and flexibility-improving properties.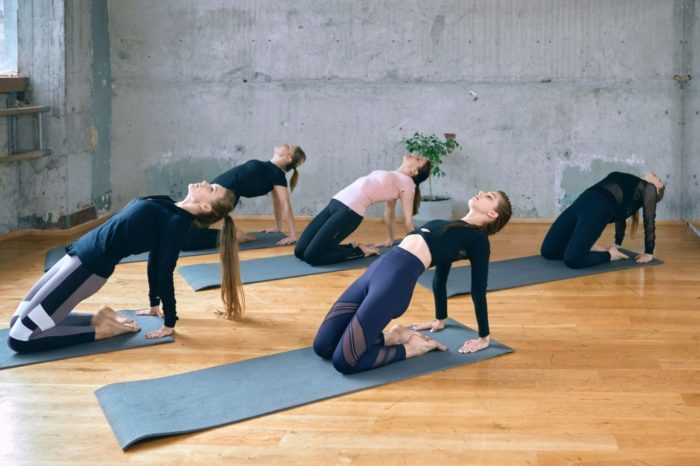 30. Book a Private Class for Two
There's a lesson for everyone, whether the lesbian couple is interested in cooking, pottery, art, or winemaking. You and your loved one will both appreciate your private cooking lesson because you will get to sample your creations.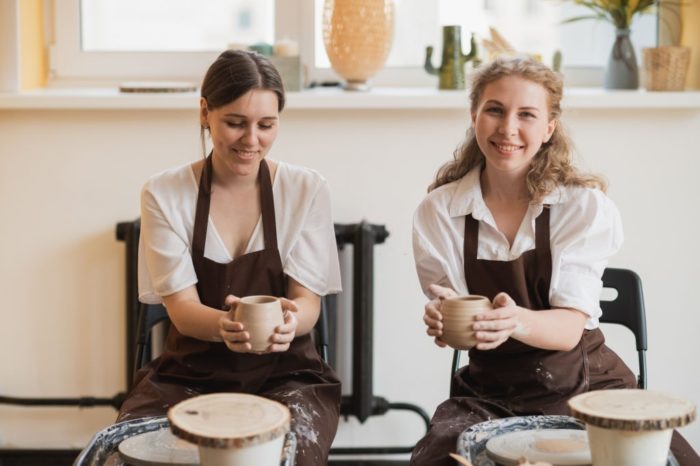 31. A Tattoo Gift Voucher
Our love for tattoos is well-known among lesbians. An exhilarating experience, getting new tattoos can also be costly. So giving your lesbian friend a gift certificate to her neighborhood tattoo parlor is usually a good idea.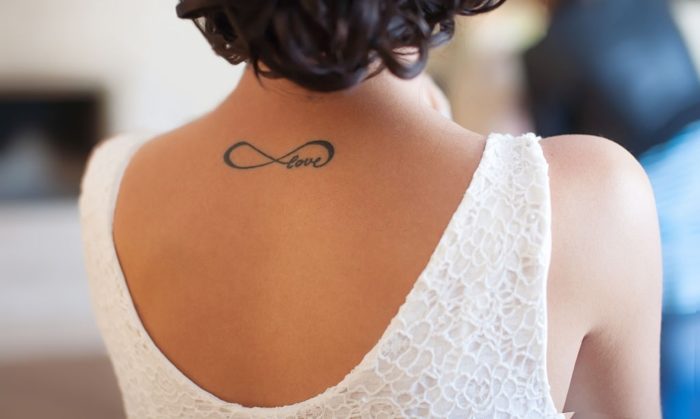 32. Spa Gift Voucher
Every once in a while, we all require some pampering. Planning a wedding may be extremely stressful. You can help your bride's friend unwind after the wedding by giving her a day at the spa or one of her favorite spa treatments like a massage, facial, or pedicure.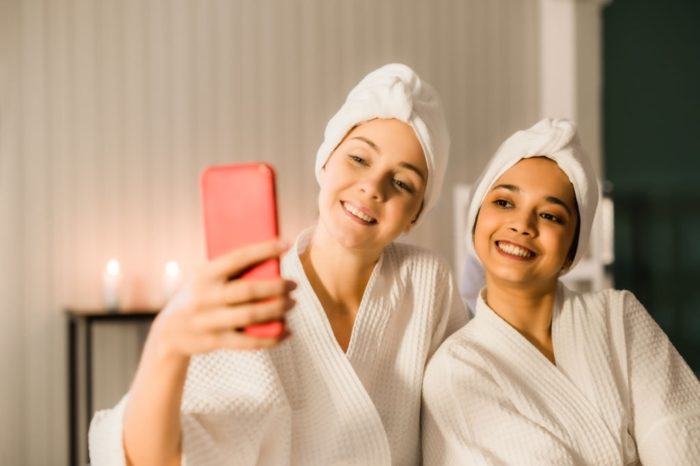 Read more:
Choosing lesbian wedding gifts has never been easy, but with the appropriate principles in mind, it will be less of a hassle. The secret to finding the ideal lesbian present is to have a clear picture of what you're looking for. As soon as you get to know a person, gift-giving becomes a natural part of your relationship. To help you find the ideal wedding gifts for your favorite couple, we've compiled a handy resource for you right here.