No matter how many years have passed since your wedding, it's always a cause for celebration. A thoughtful 42nd anniversary gift may be just as enjoyable as a memorable vacation to the beach or a romantic dinner for two to commemorate your relationship's milestones. We've done the legwork and found the greatest anniversary presents for a couple who's been together for 42 years. Scroll down to read this Oh Canvas blog now!
What Should You Give as a 42nd Anniversary Gift?
If you want to participate in the present-giving customs associated with the 42nd wedding anniversary, look for a diamond or other fashionable gift that is traditionally associated with the event. For 42nd anniversaries, the gemstone and contemporary gift themes provide a wealth of ideas for unique gifts.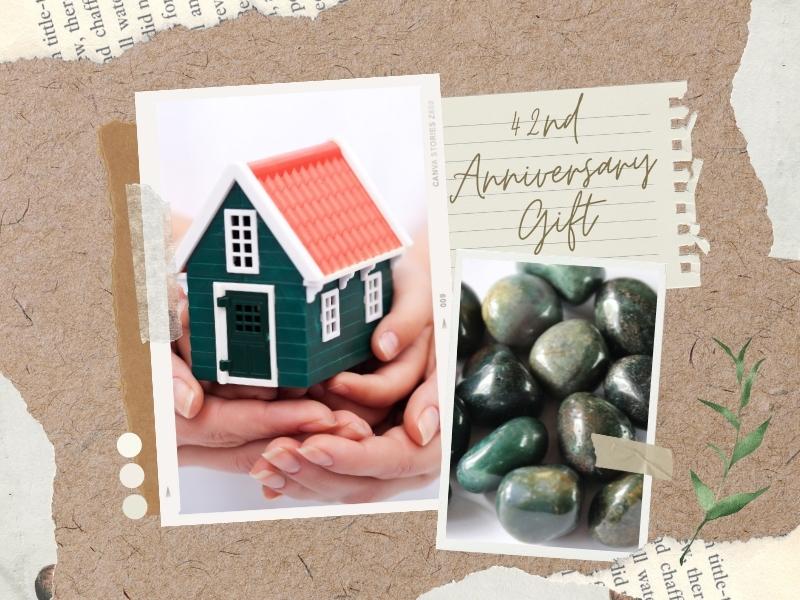 When it comes to celebrating 42 years of marriage, the perfect stone is jasper, which comes in gorgeous colors like brick red, and copper. Even while these ideas are excellent starting points, you are under no obligation to include any of them in your 42nd anniversary gift.
The Best 42nd Wedding Anniversary Gift Ideas
42nd Wedding Anniversary Gift for Her
1. 14-karat Rose Gold, Enamel, Jasper, and Diamond Necklace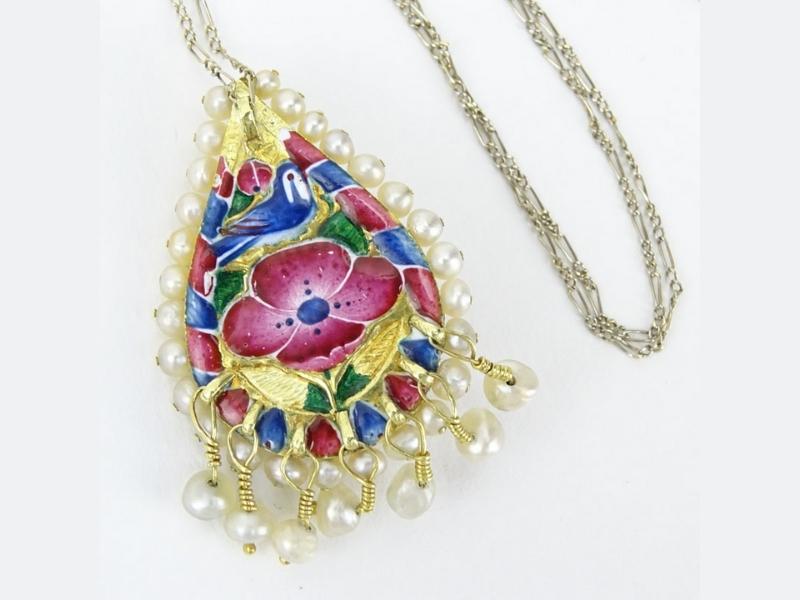 What are you planning to do to celebrate your anniversary this year? No need to look any farther than this gorgeous necklace, which has the 42nd wedding anniversary gemstone jasper as well as gold, enamel, and diamond embellishments.
2. Dried and Faux Flowers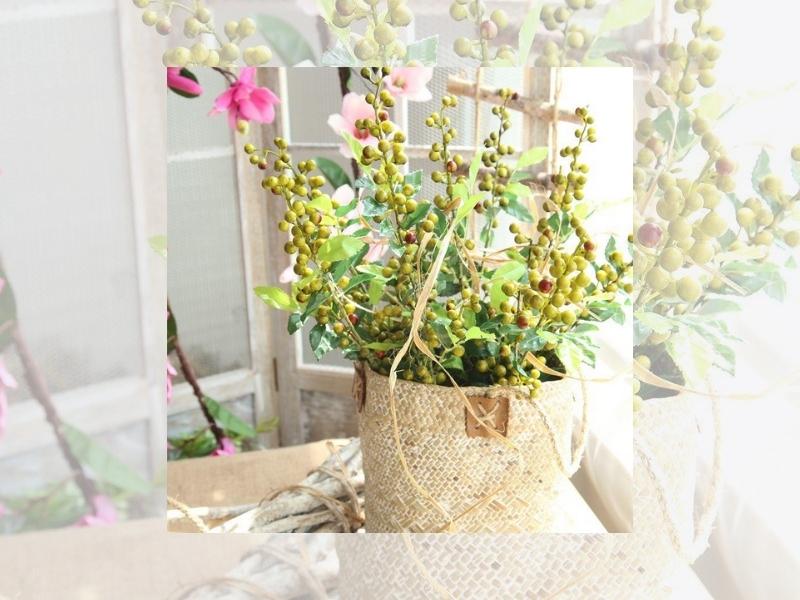 Floral arrangements are the perfect way to say "Happy Anniversary" to your significant other. If you're looking for something that will endure longer than a bunch of fresh flowers, this bundle is for you (and looks just as beautiful). For an additional personal touch, pair your 42nd wedding anniversary gift with a unique vase or a gift certificate to a flower arrangement class.
3. Red Jasper Necklace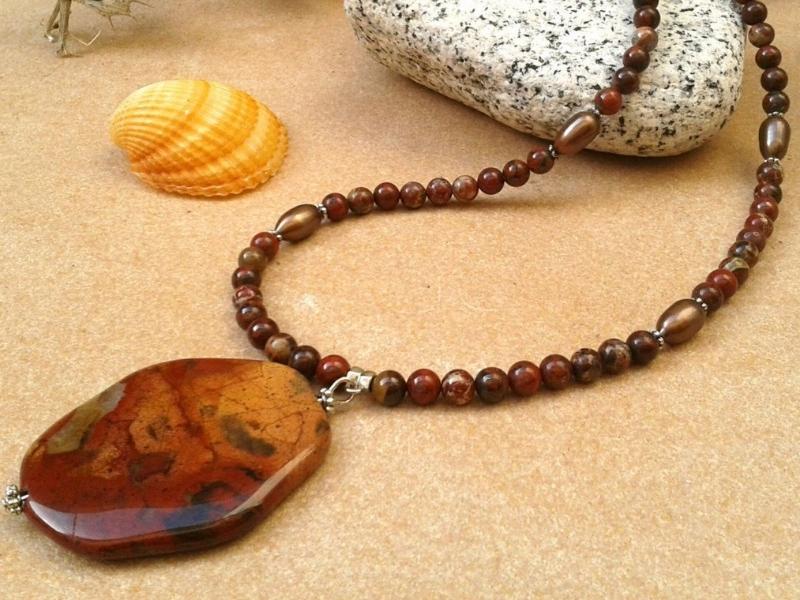 This red jasper necklace is a terrific 42nd wedding anniversary traditional gift choice for individuals who want to keep on the theme. Both the design and the good aim of this necklace make for an excellent gift.
4. A Handwritten Love Note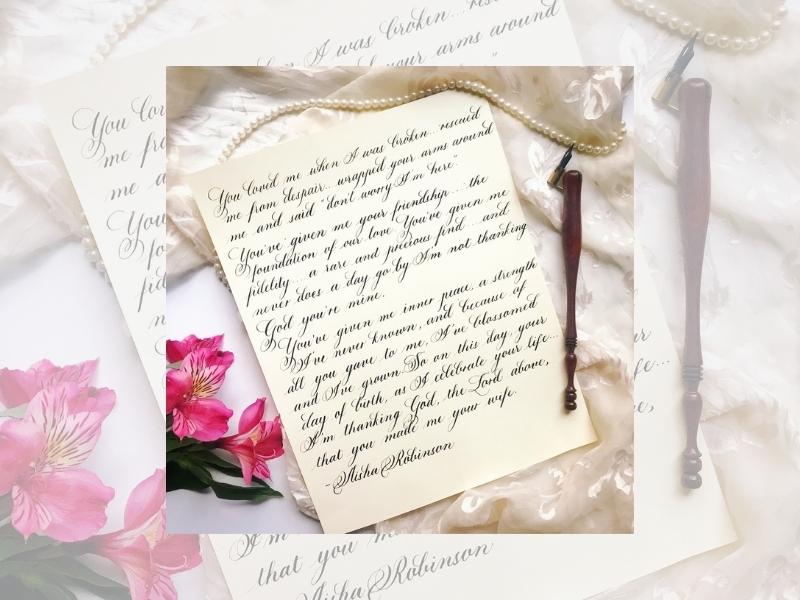 Make a point of writing a sweet love letter to your significant other. Handwritten love notes may be made on a variety of materials, including a blank personalized greeting card with a picture of the two of you on the front, or even on wood or canvas. Make your love letter into a keepsake by framing it.
5. DIY Photo Projects for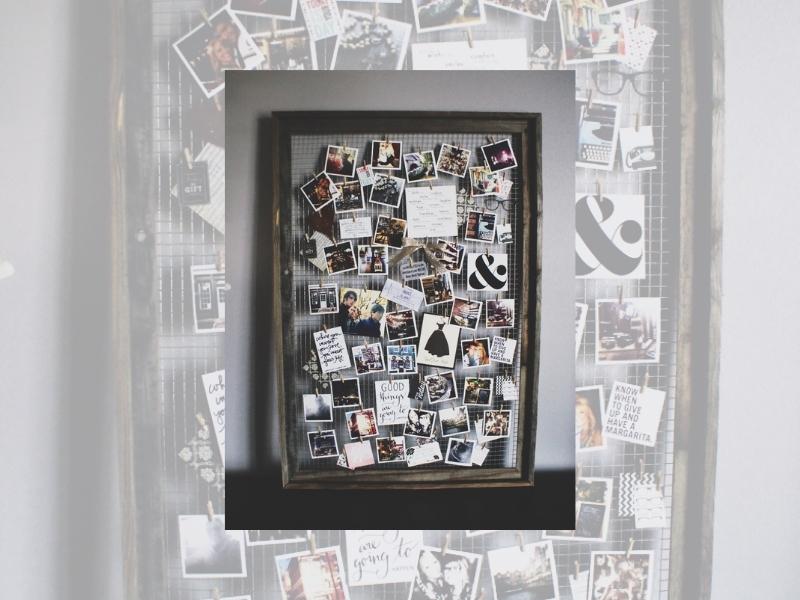 Using images of your significant other, your loved ones, or even your children, you may create a one-of-a-kind work of art for their home. You may choose from a variety of materials and textures to create a unique anniversary gift by year for your loved one.
6. Personalized Lyrics On Canvas Print Oh Canvas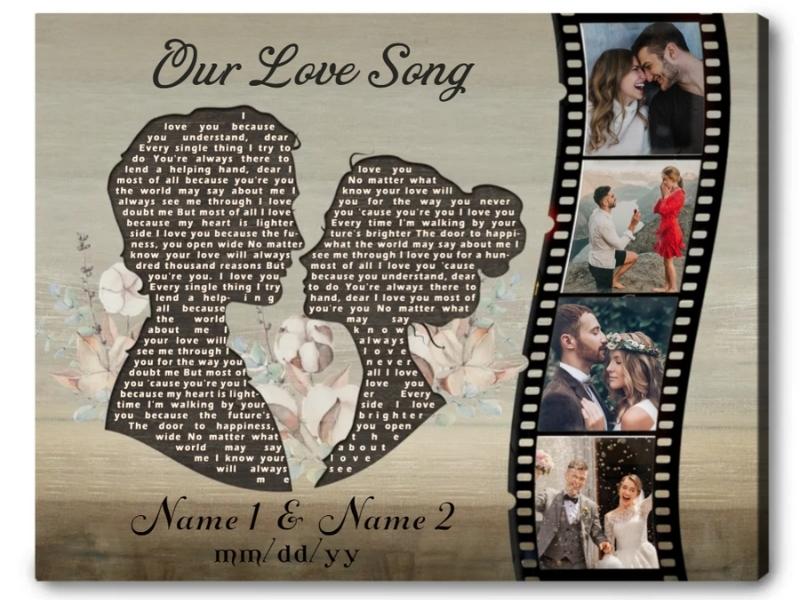 To commemorate your anniversary, you may give a personalized canvas print of your favorite song's lyrics. A beautiful item is the only thing missing from the home of a loving pair. Every day will be filled with at least one passionate dance when you have this gift.
When it comes to personalized anniversary gifts, you won't find anything exactly like this on the market anywhere else. In addition to being lovely and practical, this customized picture gift may be purchased. Make it one-of-a-kind by adding four photos, the lyrics of any song, the date of the wedding, and the names of the bride and groom.
7. Homemade Treats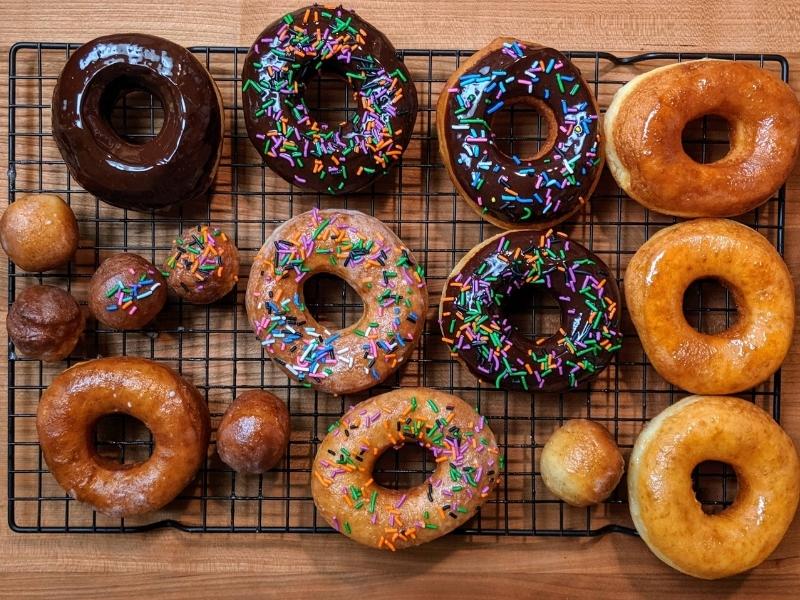 Make a special dessert for your loved one if you know what he like eating. You may express your thanks to someone special by making them a homemade dessert. Complete your 42nd wedding anniversary present by including a handwritten message and a little treat for your companion.
8. Custom Artwork
Consider painting a picture of you and your loved one as a present if you're a fan of the arts. This is a long-lasting 42nd anniversary gift that may be displayed in your house. A unique work of art will brighten their home and make them smile every time they see it. A canvas print of your child's artwork may also be made as a present if you have children together.
9. Real Estate Themed Gifts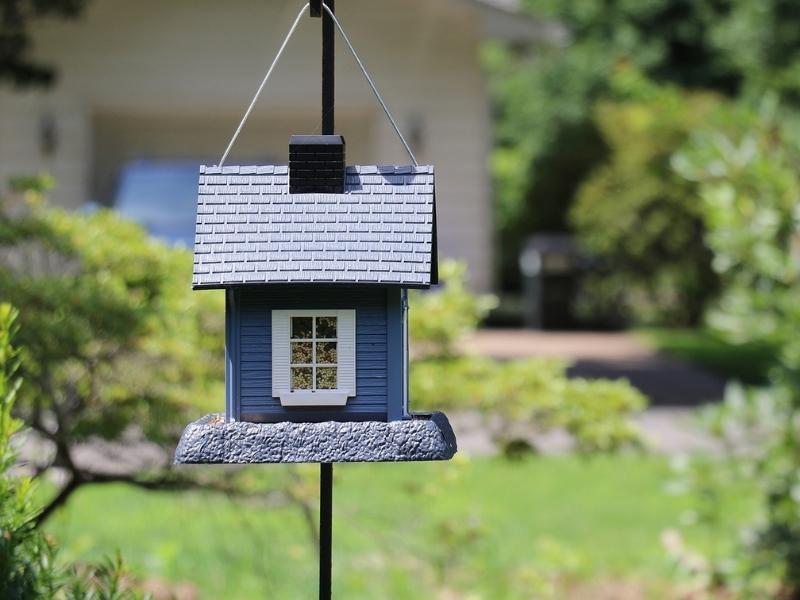 If you're looking for a unique 42nd wedding anniversary gift for the happy couple, you'll have to go outside the box if you want to surprise them with a themed gift.
Instead of purchasing a house-shaped gift, how about a house-shaped gesture of appreciation? A beautiful garden birdhouse is a wonderful present, and the recipient will enjoy watching the birds come to the feeder for years to come.
With an adorable house-shaped ornament and a lovely house-shaped candleholder, the happy couple's home will be graced for many years to come with a warm and welcoming light throughout the dark winter months.
10. A Greenhouse for Her Hobbies
As a result, many matriarchs tend to neglect their own well-being in favor of taking care of their loved ones. You may encourage your wife to have fun by providing her with a greenhouse.
>>> Also looking for 41st anniversary gift?
42nd Wedding Anniversary Gift for Him
11. Jasper Medium Oval Swivel Cufflinks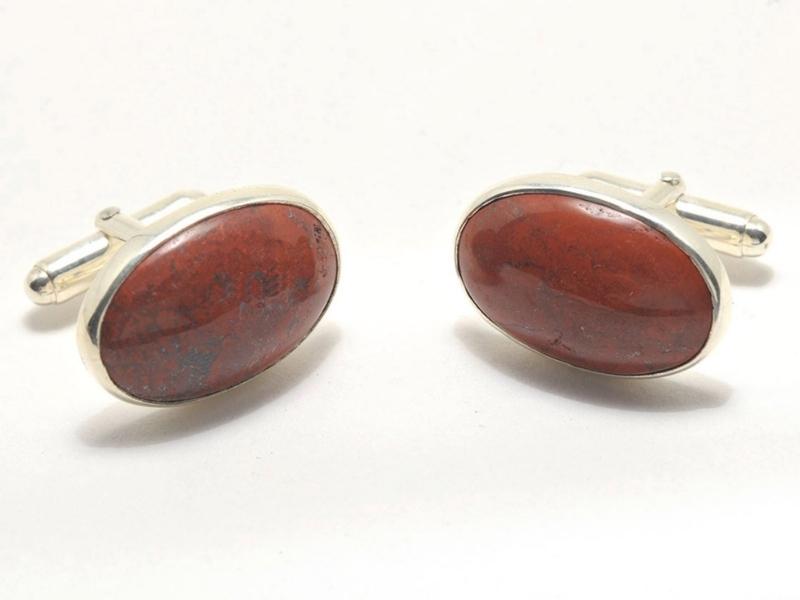 These polished jasper cufflinks are a must-have accessory for the gentleman in your life. Bring these heirloom-quality items to a date night or anniversary celebration and watch his mouth drop.
12. Date Jar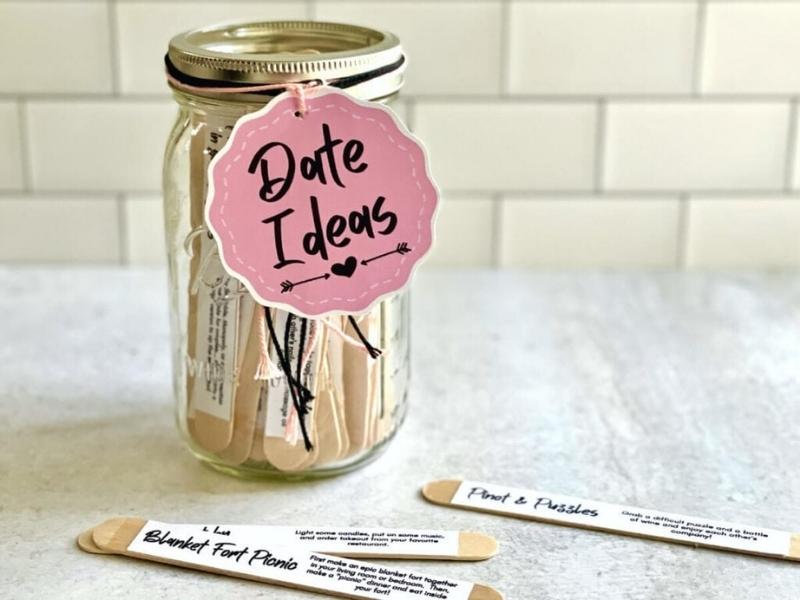 To help you and your significant other plans the perfect date, put together a jar full of ideas. This is a fun and surprising concept if you have difficulties making plans, deciding where to go, or just want more excitement. 20-30 date ideas that you may utilize all year-round are within your grasp.
13. Beautiful Buck and Doe Wall Art Decor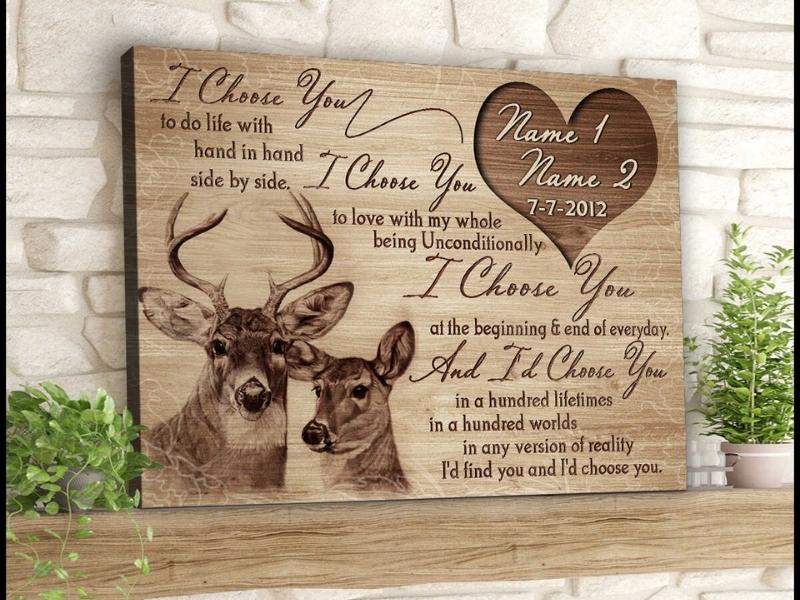 People who are in love often use the phrase, "I Choose You." To grow old together in a loving relationship is one of the most important aspects of a happy marriage. Dandelion petals sprout no matter how many storms pass by, which illustrates how long-lasting and solid this love is. That's the message that this canvas artwork is putting through to its viewers. There's no question that this piece of canvas wall art will make a memorable wedding present for any bride or groom.
14. Love Letter Jar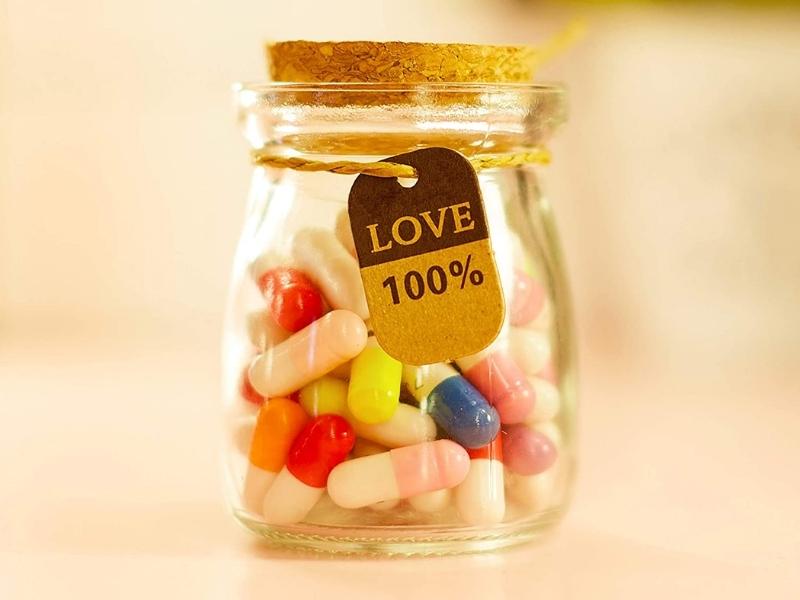 Love notes in a jar are a charming and romantic way to show your spouse how much you care. Alternatively, if you compose 52 love notes, your companion will be able to read a new one once a week, instead of 31 each month.
15. "Open When" Letters
In order to show your lover that you care, write a series of "Open When" letters for them. You may use these 42nd anniversary gift ideas to raise your partner's self-esteem anytime they're going through a tough time or just need a gentle reminder of how much you care for them.
16. Love Vouchers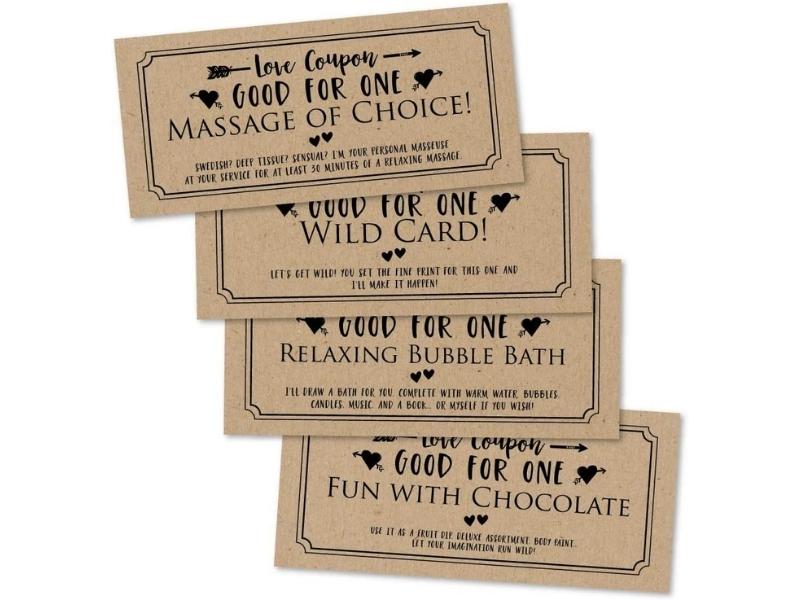 To show your love, give your lover a love coupon that includes promises for the future, such as breakfast in bed or a massage, to look forward to in the future. Rather than buying a thing, you might give him or her this as a 42nd anniversary gift. Make 10-15 love vouchers and attach them to a key ring so your sweetheart can simply flip through them.
17. Timeline Of Love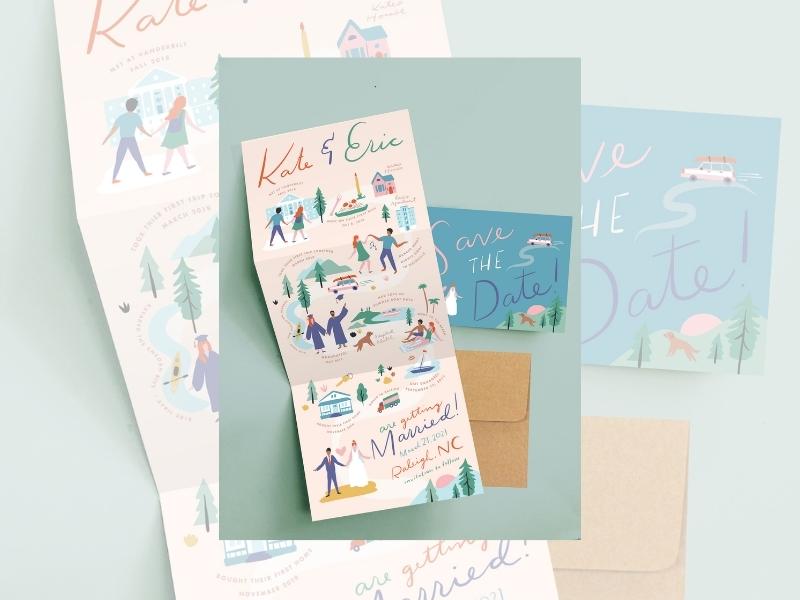 To commemorate your anniversary, compile a chronology of your relationship's high points and low points. As a reminder of how far you've gone and what's ahead, this is a thoughtful, handcrafted 42nd wedding anniversary present. In addition to the photographs, you can also enter brief descriptions for each of the images.
>>> Find the best 45th anniversary gift ideas here!
18. Things I Love About You Deck Of Cards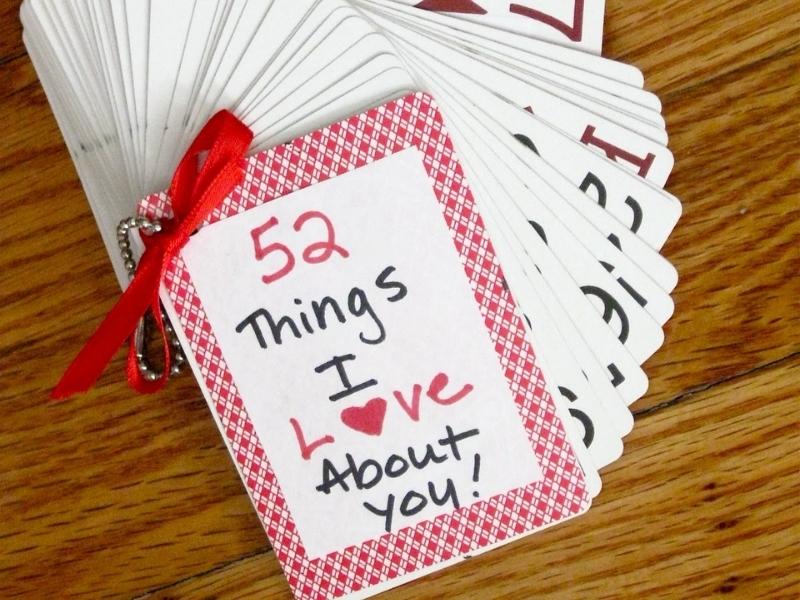 Using a custom deck of cards, remind your lover of all the things you like about them. They won't forget. 42nd wedding anniversary gift ideas like these indicate how much you care about the person you're giving them to, and this one is no exception. A distinct characteristic or attribute that you like about your spouse should be included on each card. It's possible to personalize some of the cards by including images and other mementos from your relationship.
19. Photo Book Or Scrapbook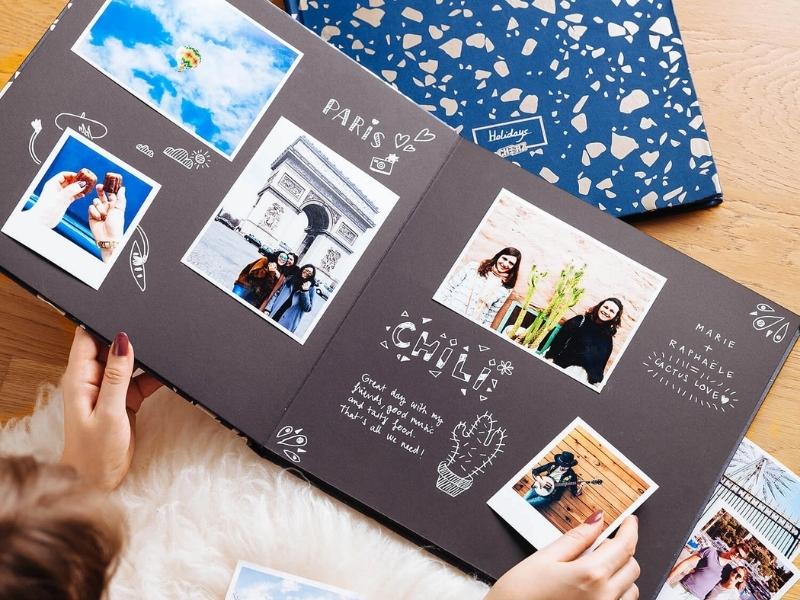 Make a picture book or a scrapbook of your relationship's history to give as a 42nd wedding anniversary gift to the one you love. It's possible to use photographs from social media and your phone's photo collection to create your book's cover. Love stories may be revisited and relived via scrapbooks and picture albums.
20. Iris Pin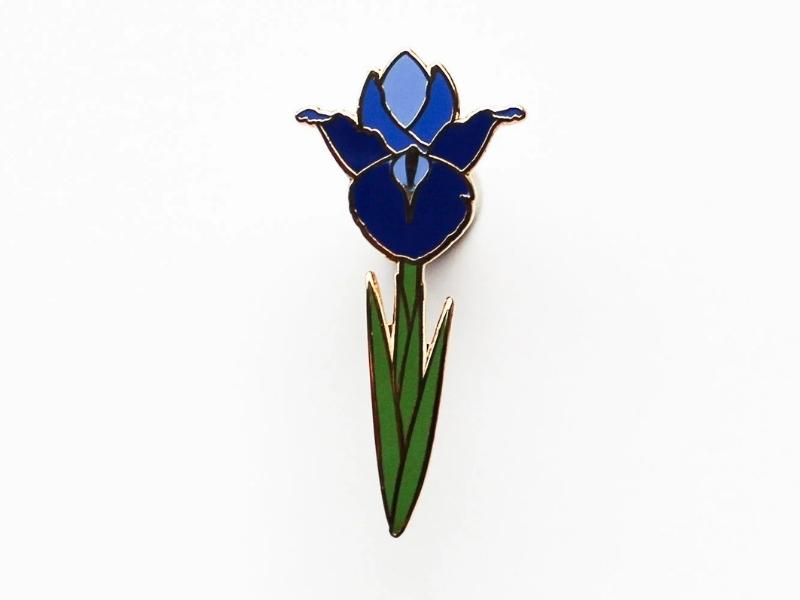 With a simple but elegant design, they make a wonderful 42nd wedding anniversary gift. With its intricate design and timeless appeal, the iris blossom is a timeless addition to any man's wardrobe.
21. A Song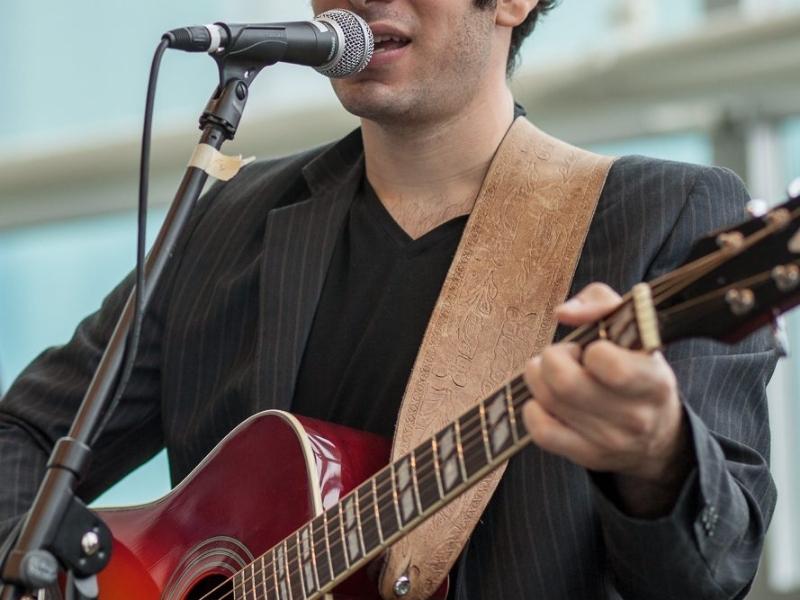 A song about a hometown should evoke fond recollections for a long-distance pair who were once childhood sweethearts. No song has to be the best ever, but it should express your truest emotions via music.
22. His and Hers Wedding Anniversary Gift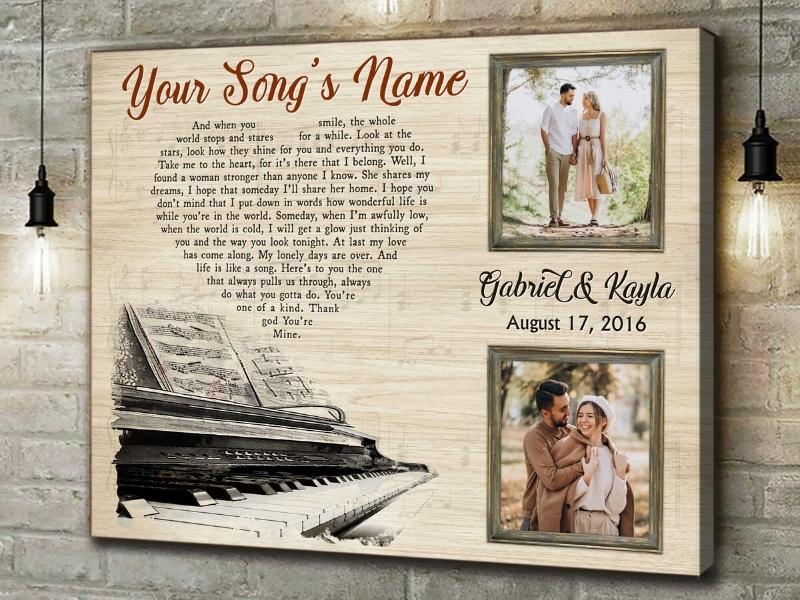 Is there a song that comes to mind when you think about your lover? Your wedding ceremony, first dance, or even your first hearing of a song may all be taken into account when it comes to song selection. What better way to celebrate your anniversary than with a heart-shaped canvas print of your favorite song lyrics?
Click on the song's title or lyrics to enter the song's name or a lyric phrase that you remember. After that, the words of the song will be shown! This 42nd wedding anniversary gift allows you to include your names, two images, and the date you're celebrating.
23. A house-shaped Cake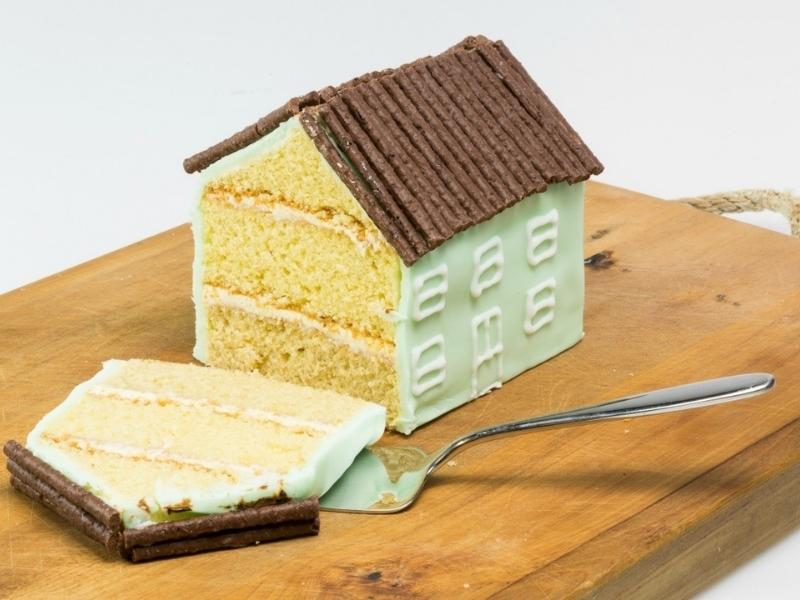 If you don't have the skills to complete the job on your own, hire a cake shop to do it for you. This is essentially a construction firm made out of flour and frosting. An excellent pastry store is like this!
24. A House Model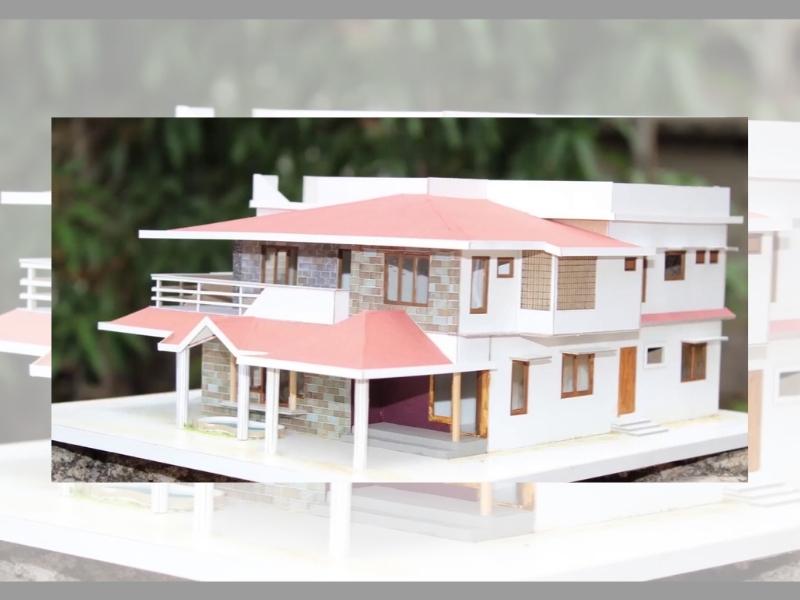 One of the most fundamental aspects of a partnership is keeping one's commitments. Your lover will know you still care about them after all these years if you give them a model of the ideal home you promised each other.
25. A Home Renovation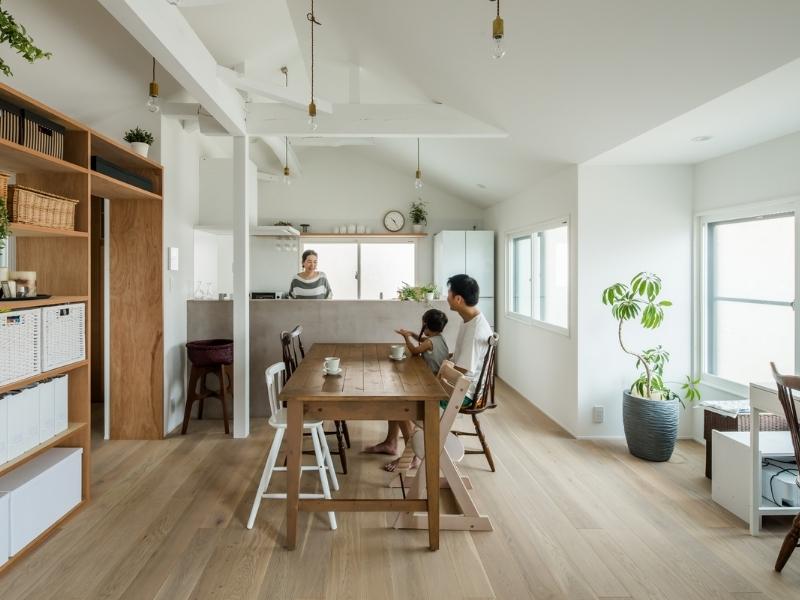 Another option is to give your house a makeover. When it comes to decorating your basement, you may, for example, copy the aesthetic of the pub where you first met.
Whatever you decide to do, finding a venue or activity where you can spend time together should be your first priority.
>>> Read more about the 47th anniversary gift here!
26. A Small Garden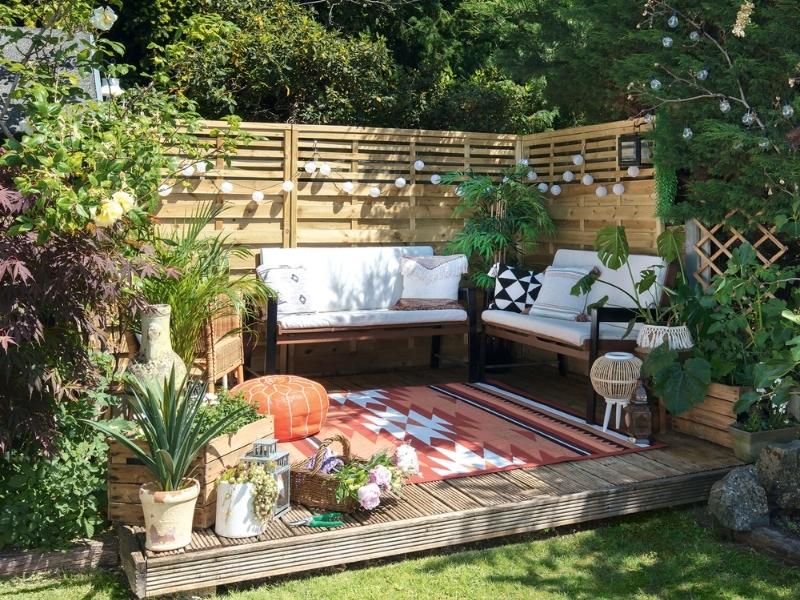 If your companion has a green thumb, a little garden might be a wonderful 42nd anniversary gift. You may also buy a used tiny succulent fountain on eBay and install it yourself to give it a more unique look.
42nd Wedding Anniversary Gift for Couple
27. Lyrics Gift For Anniversary Customized Gift For Couple Canvas Print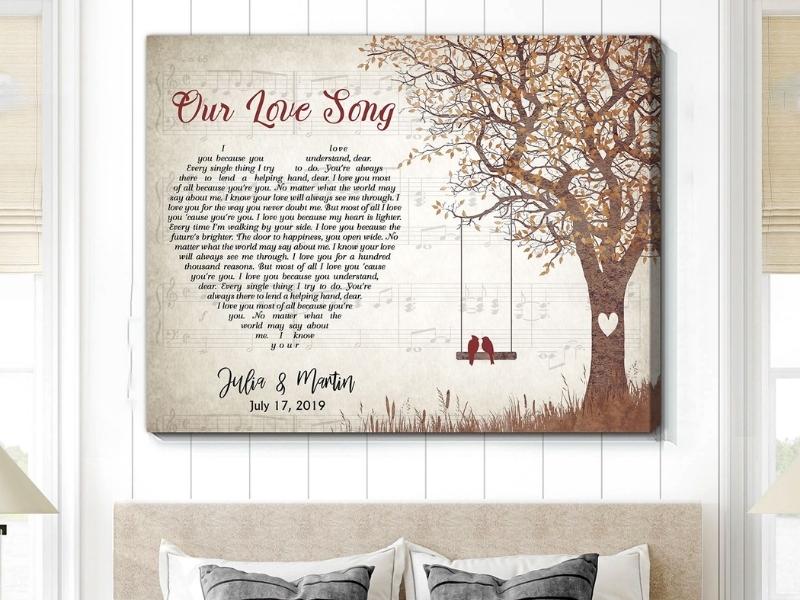 Canvas Print of Love Lyrics Personalized Anniversary Gift for Couple is an ideal gift for any couple celebrating an anniversary. Your husband, whom you love and who deserves it, will appreciate this 42nd wedding anniversary present on your wedding anniversary.
The names, dates, and song lyrics of your choosing may be put on this canvas. This canvas's rustic background adds a lovely finishing touch. This color combination is stunning when paired with white hearts.
28. Handwoven Storage Baskets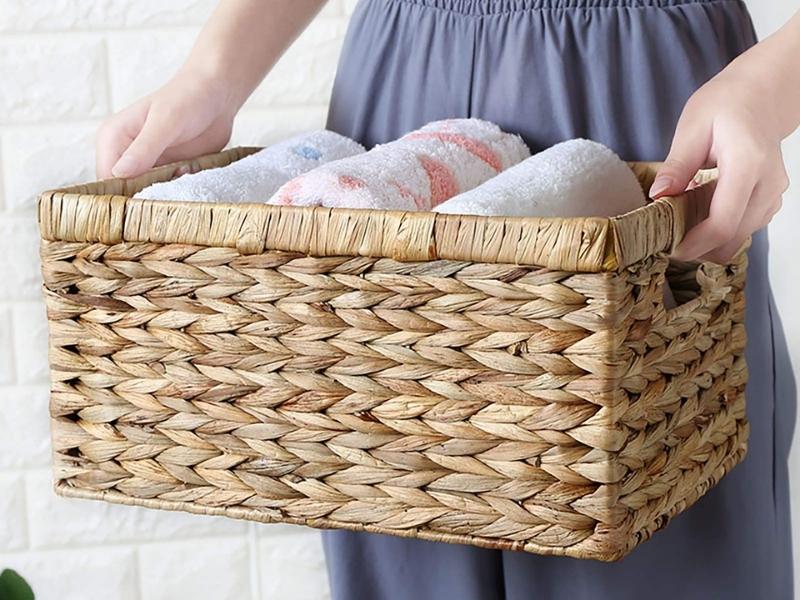 These gorgeous handwoven baskets are a wonderful way to give the gift of beautiful organization. These palm-leaf-based baskets are both decorative and utilitarian. They can be used to store extra blankets, shoes, and more.
29. Scented Candles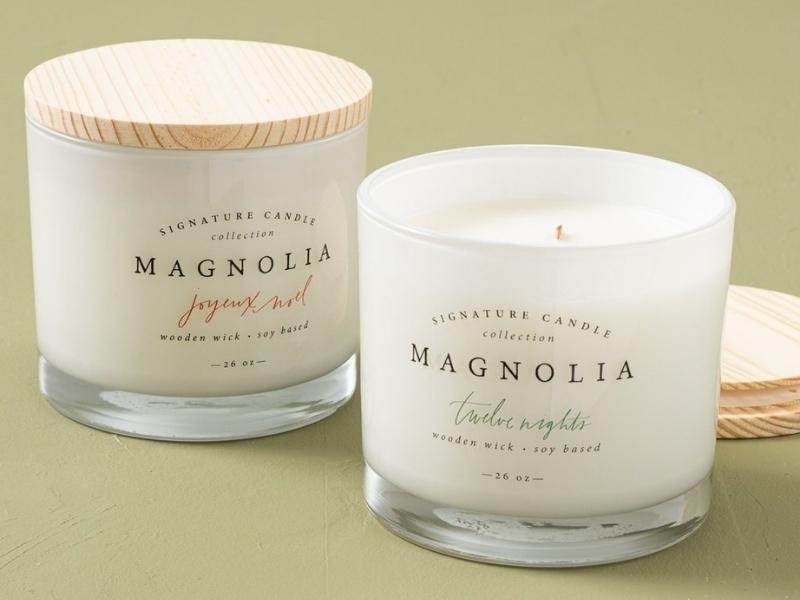 There's nothing like a few warm, flickering candles to make a house seem like a home. Instead, I went with this bubbly aroma, which smells like grapefruit and apple with fresh tones of grapefruit and apple. Isn't it the best? You may customize your 42nd anniversary gift by filling out a form on the reverse.
30. Modern Brass Metal Candleholders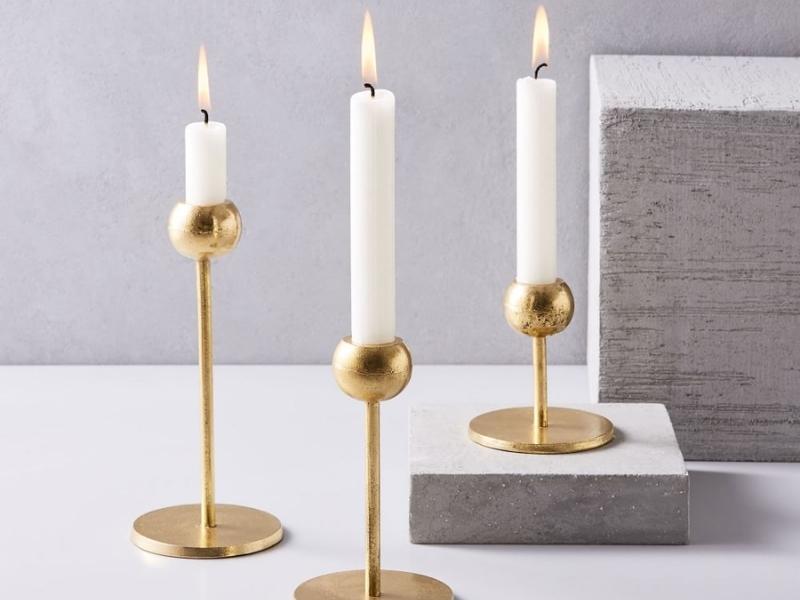 A candle holder made of brass metal is a must-have for any contemporary home. An edgy aesthetic may be achieved and your favorite candles can be held in place by this piece. If your parents are big fans of candles, this is a great traditional gift for 42nd anniversary for them.
31. Flower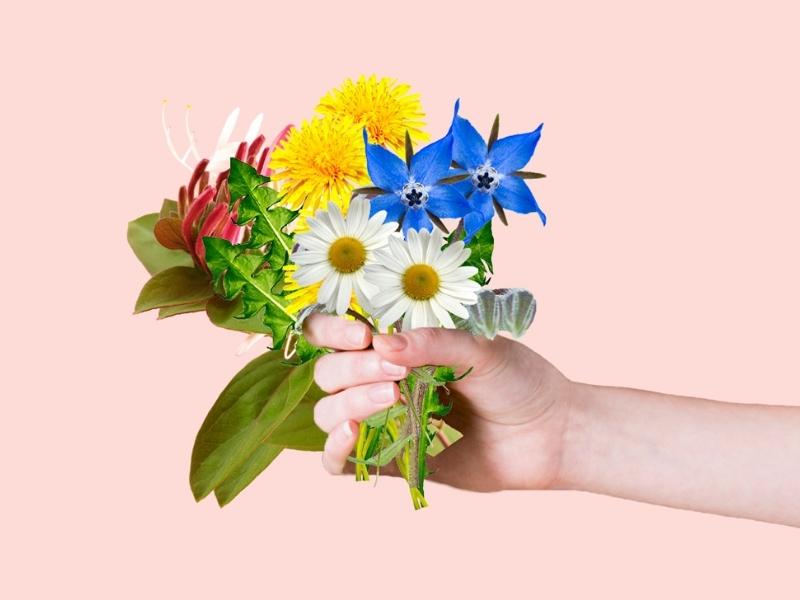 It's simple if you know your favorite pairings by heart. Roses and carnations are solid bets if you're stumped.
32. Personalized Lyrics Gift Wall Art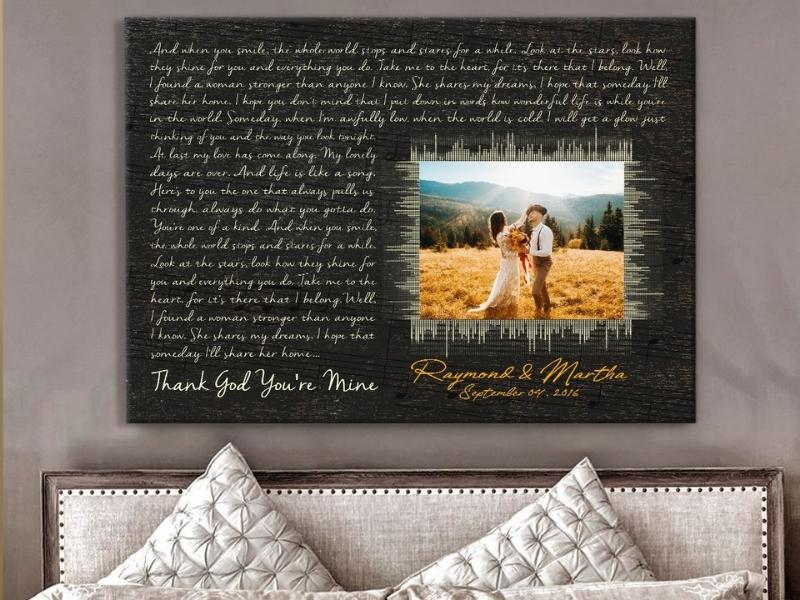 Are you and your spouse gearing up for your next anniversary and looking for something special to give each other? This Anniversary Gift Personalized Song Lyrics On Canvas Personalized Lyrics Gift Wall Art can help you create a moment that you and your partner will cherish for years to come. With your name, wedding photos, and the lyrics to your favorite song, you'll get a lovely keepsake.
Watch their excitement run over their face when you present this lovely canvas artwork to your significant other. In the home you're building together, let it be the center point of the living room. The music you choose for your celebration might serve as a symbol of your progress throughout the years.
Every couple should celebrate their 42nd anniversary. We can help you choose the perfect 42nd anniversary gift, no matter what the occasion is. Whether you're looking for something conventional or trendy, we've got you covered. Oh Canvas's general recommendation is to seek something that reflects the last 42 years and the ability to make new memories.