If you're unsure what to get Dad this year, we're here to help you pick out a present he'll cherish for years. On Canvas compiled a list of the best gifts for dad from his son and daughter, all of which are unique. Each present honors his passions and hobbies, from cooking, music, and movies to fishing, travel, and more.
We've selected practical, fun, thoughtful presents that he'll cherish forever. These thoughtful presents will make you his favorite son this year—or, at the very least, put a massive grin on his face. They range from fun digital gadgets to classic items to personalized keepsakes.
Wonderful Gift Ideas For Dad From Son
Personalized Gift Ideas For Dad
1. Personalized Gifts For Dad Who Has Everything Canvas Print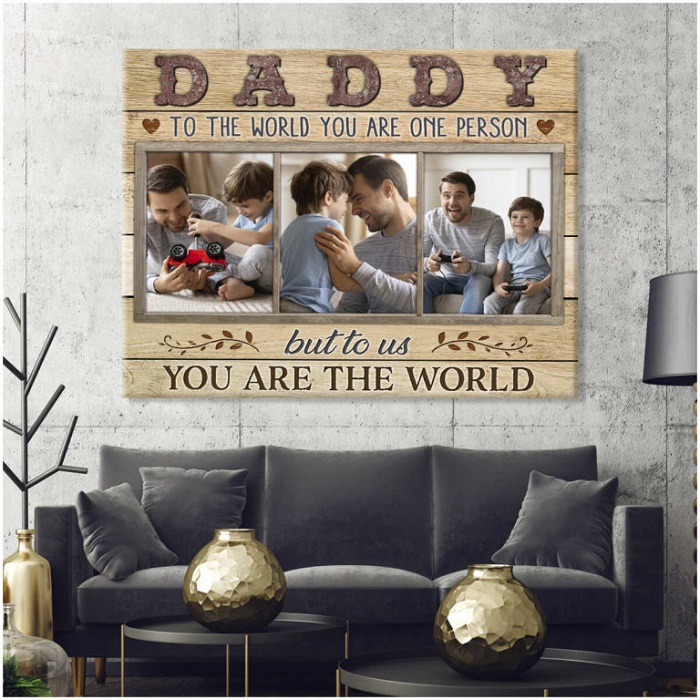 Any father will appreciate the customized presents for dad canvas as a Father's Day gift. This phrase may be used to show your father's devotion to you. You need to submit a picture of you and your father to the website to keep those priceless family memories. Your father will be pleased and brimming with joy when he gets and opens the present.
2. Personalized Water Bottle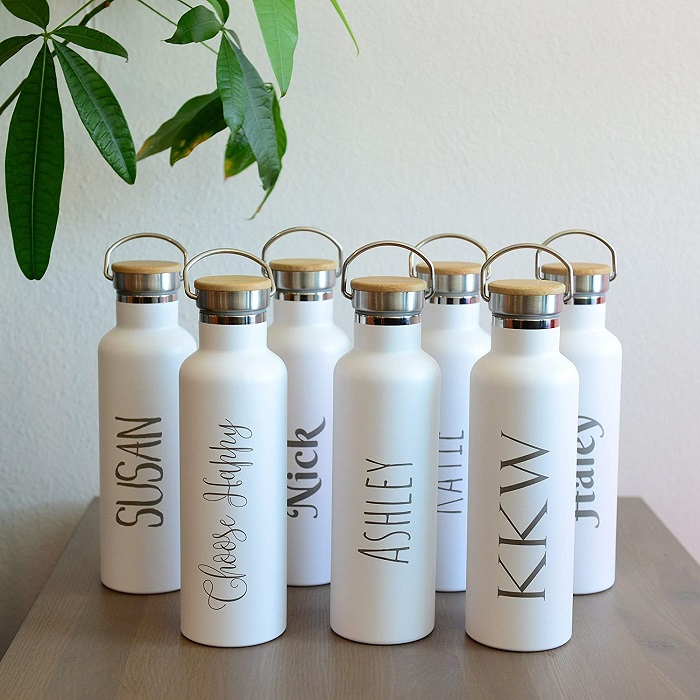 Choose your water bottle style, color, and even cap color, then personalize it with a message, graphics, and even a picture for dear old dad. Consequently, these are one-of-a-kind gift ideas for dad from son to take on walks and treks or wherever else he needs water.
3. Personalized AirPod Case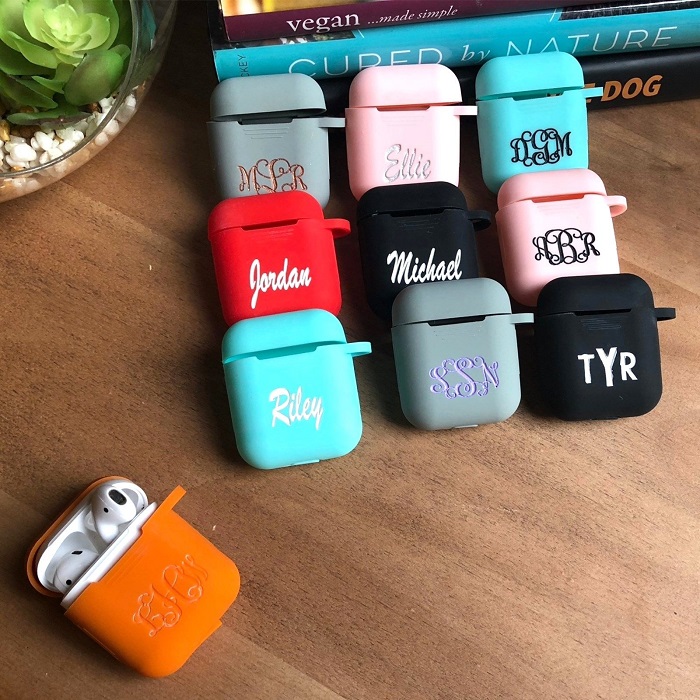 A customized AirPod (or AirPod Pro) case is a thoughtful present that will be well received. This customized AirPod case protects dad's wireless headphones while allowing the charging light to shine. Select from three different leather colors and add up to three characters in your favorite typeface.
4. Personalized Photo Album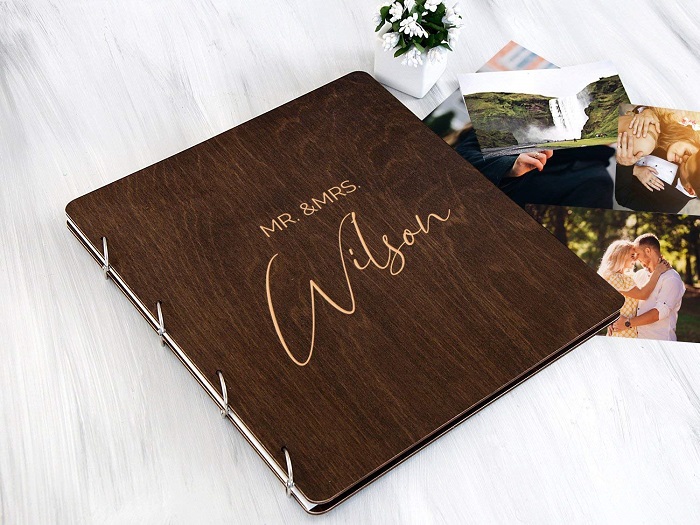 It's a terrific present to compile and create a unique album for Dad. You know he'll enjoy reflecting on some of his fondest parenting experiences, so your conscientious effort will go a long way. Choose your length, size, cover type, page type, and more when creating a Father's Daybook.
5. Father's Day Face Socks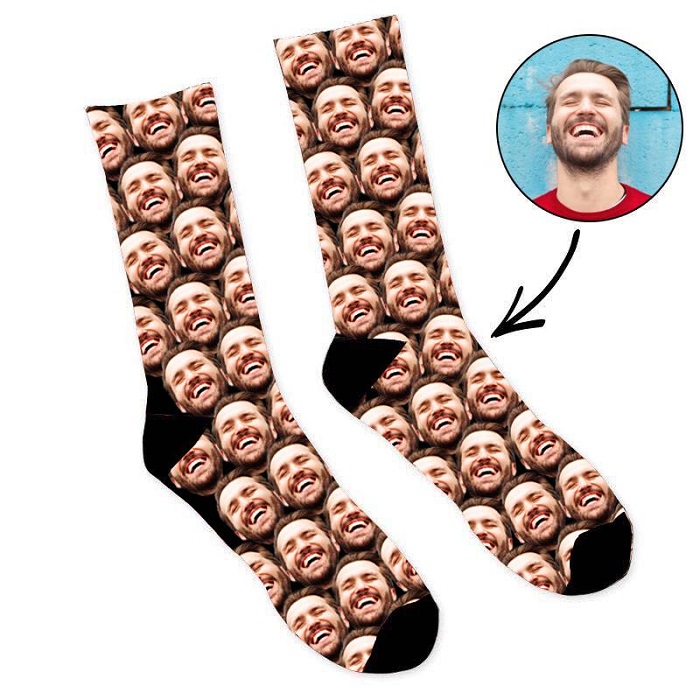 You may decorate Dad's socks with images of his cherished children. There are the best gifts for dad that are almost certain to make people laugh. If you have a fun-loving father on your list, you must purchase a pair of these.
6. Personalized Barbecue Set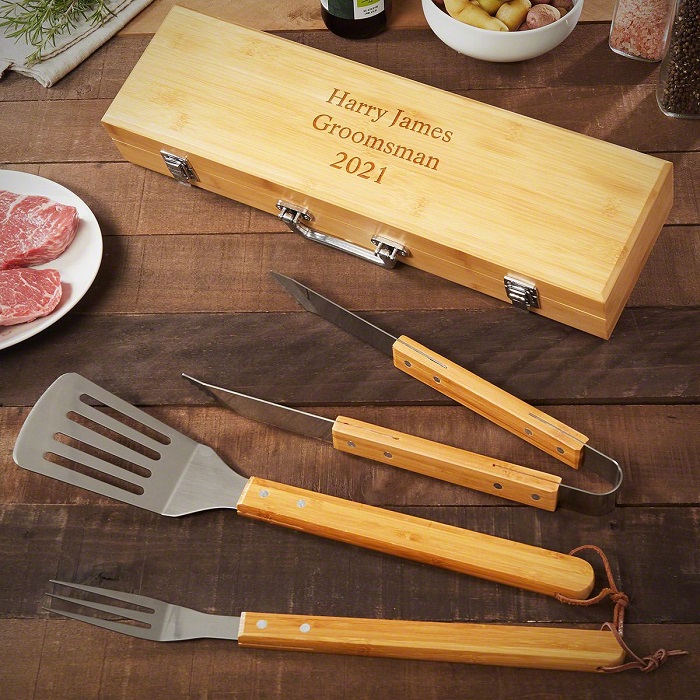 Grilling season is here, and many a father will be lighting up the Webster to sear some meat. This stainless steel and wood set from Personalization Mall are ideal for a barbecue dad. "[Dad's name] is flippin' fantastic" will be written on a spatula and fork, reminding him of his adoration every time he cooks. The kit also includes tongs and a basting brush.
7. Custom Wine Bottle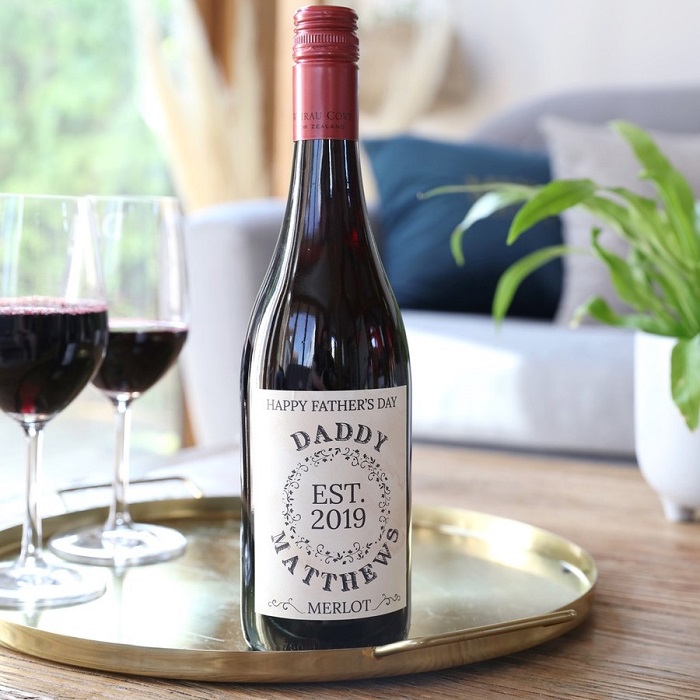 Choose the flavor that Dad likes best and add a special message to the Father's Day label.
8. Personalized Fleece Photo Blanket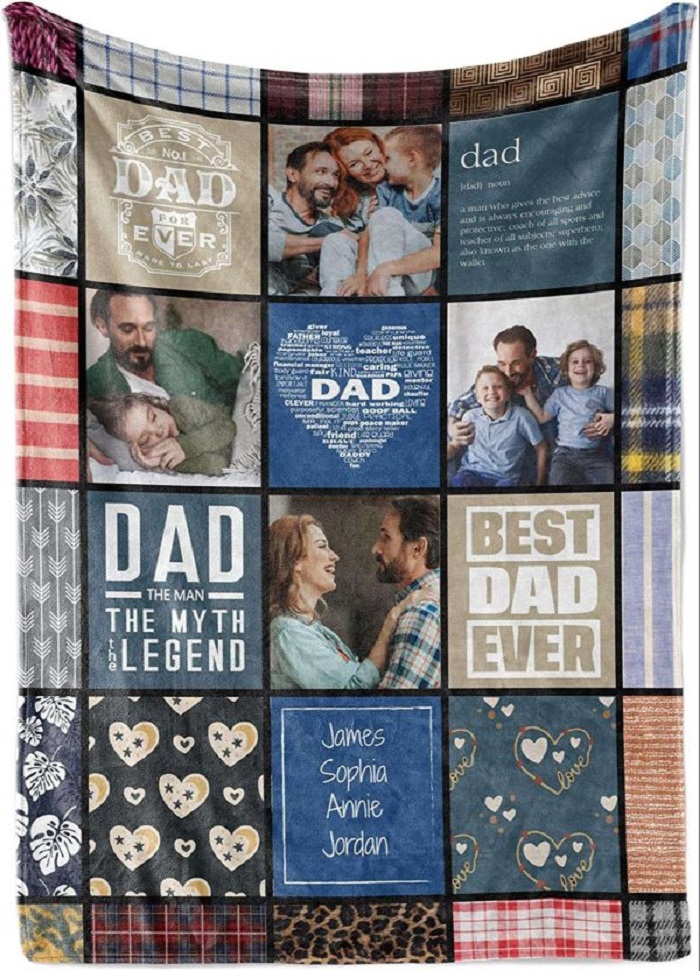 Dad would like this soft blanket that you can personalize with a family picture. Select a size, submit a picture, and select a pattern to make these best gifts for dad.
9. Custom Pet Portrait Mug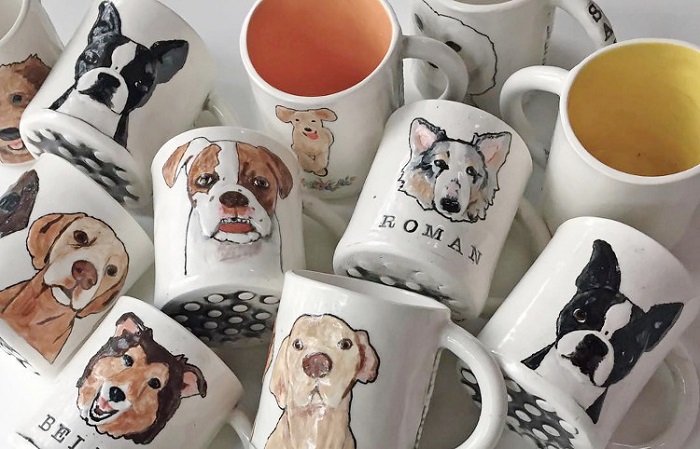 A lovely hand-drawn digital image of Dad's favorite canine on a porcelain microwave-safe and dishwasher-safe mug will add additional pleasure to his morning coffee. Simply submit a pet picture and choose a backdrop color, mug size, and any backside wording you like, such as Happy Father's Day, Best Dog Dad, The Dogfather, Chewy's Daddy, or any other phrase.
10. Personalized Photo Key Chain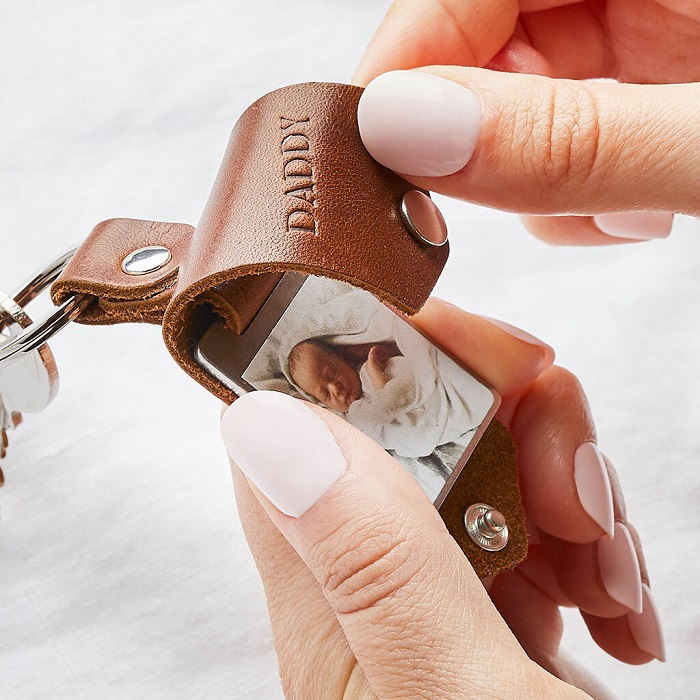 Dad already has your picture in his wallet, so why not gift him a keyring version? On the exterior, this charming customized Father's Day gift reads "You Will Always Be My Hero," and on the inside, it accommodates a small unique picture. Pick your favorite photo of you with your father.
11. Personalized Decanter Set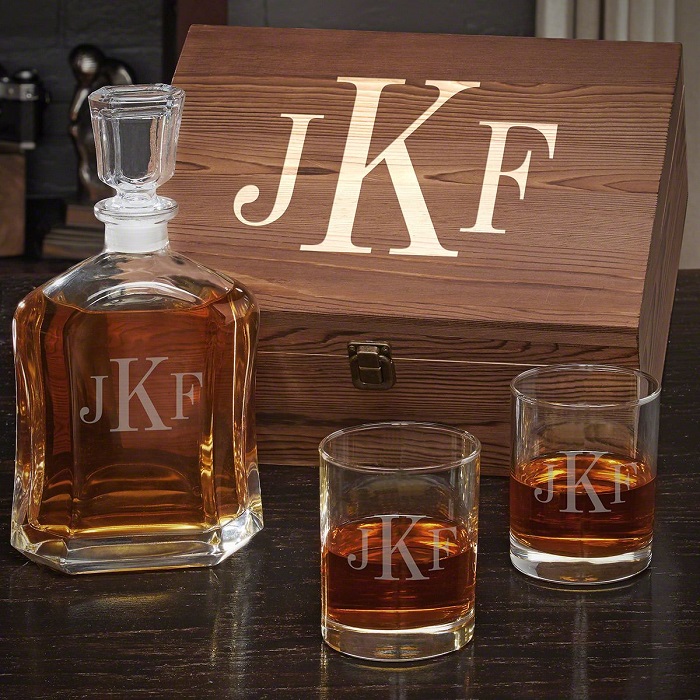 This personalized decanter set will look fantastic on Dad's bar cart. This dishwasher-safe set will elevate the refined whiskey drinker's Saturday-night chug. With four glasses, he'll be able to split the bottle with everyone over the age of 21 in the family. These are the best fathers day gifts from son.
12. Personalized Poker Set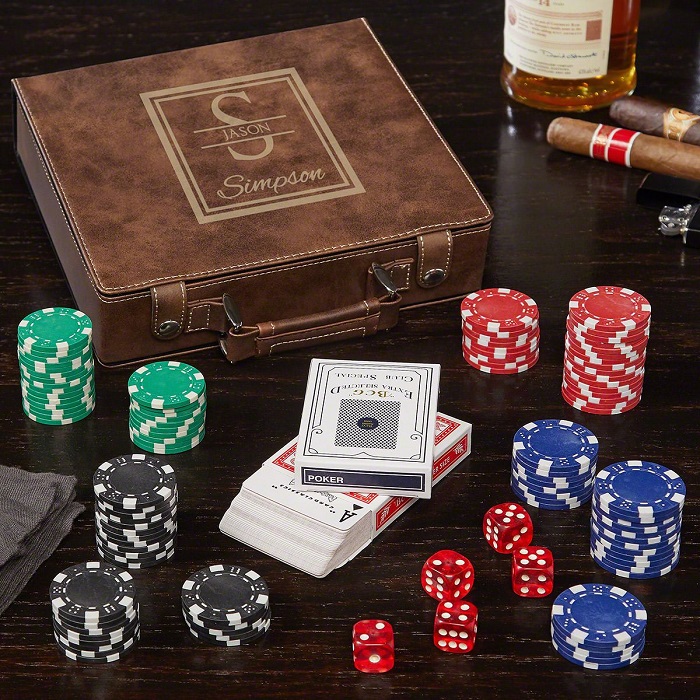 There's no reason for Dad to continue playing poker with the same set he bought in college from a thrift shop. This personalized version is composed of water-and stain-resistant imitation leather that will immediately elevate his gaming evenings. You may even choose the monogram style that best fits your father.
13. Custom Engraved Pen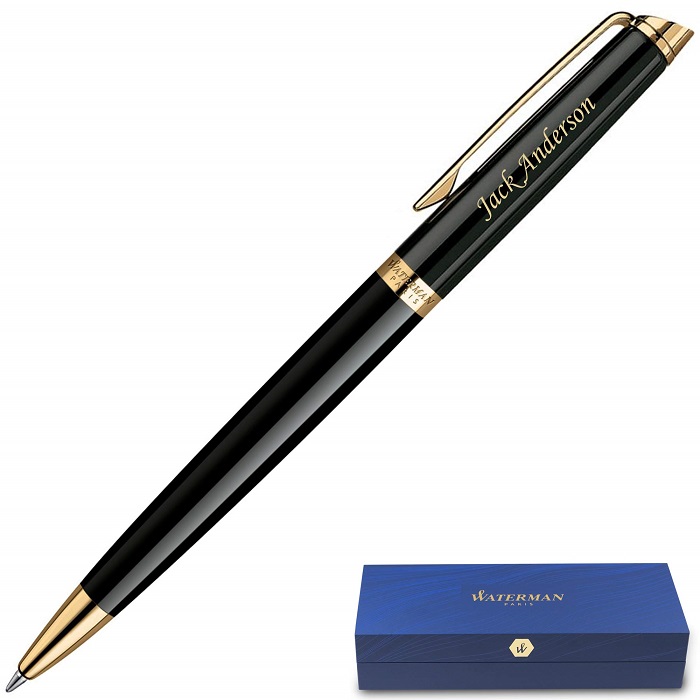 This is a Father's Day present that your dad will use daily. This engraved silver pen with a chrome finish will look great on his desk and feel much better in his hand. Engravings may be up to 25 characters long so that you can put his name or a brief message on the pen.
14. Sentimental Gifts For Dad From Son With Custom Picture Frame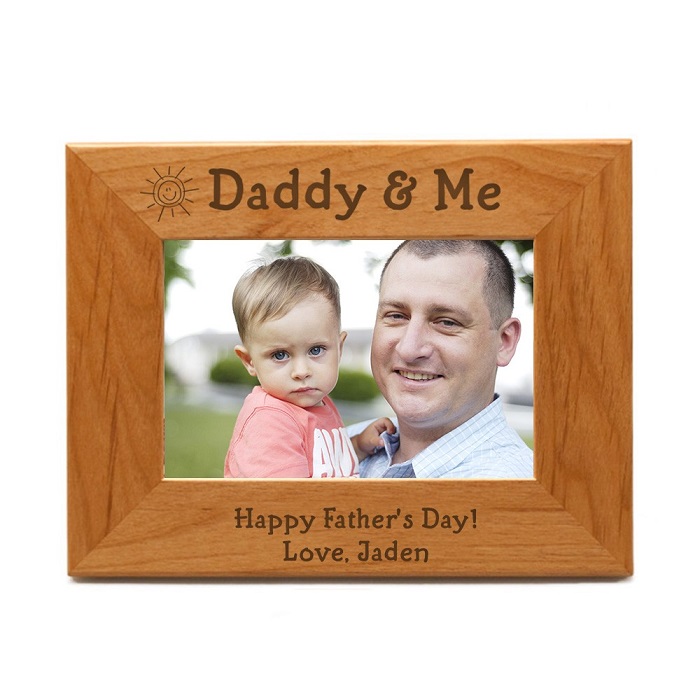 A personalized photo frame is the perfect heartfelt present. Make sure to include a picture with this one when you give it to Dad. Its elegant, simple design will go with any house décor. Your dad will cry when he receives these gift ideas for dad from son.
15. Personalized Birthday Gifts For Dad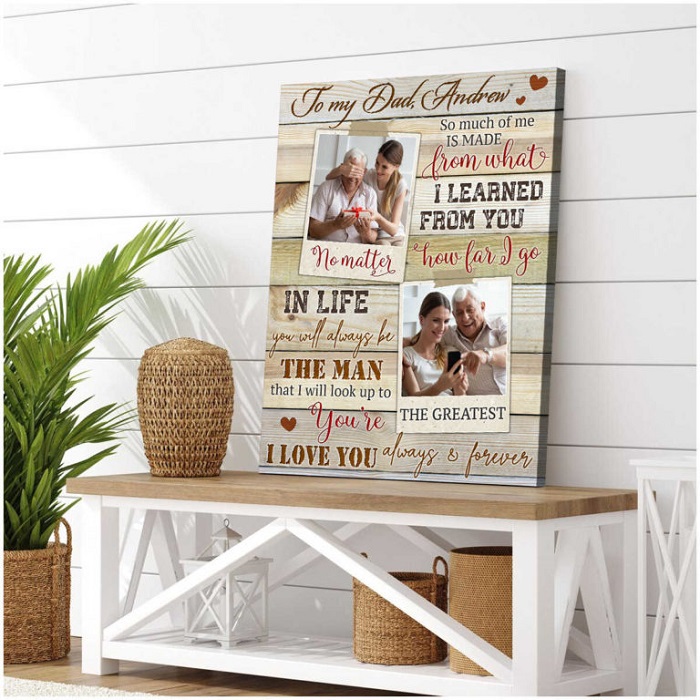 With the "To My Dad" canvas prints, you can show your dad how much he means to you on Father's Day, Christmas, his birthday, or any other special event. After all, your father showers you with love, attention, and care daily, and this delights you like nothing else.
In the middle of this canvas print are two great images of your choosing and a sweet phrase for Dad. You may add images of your favorite childhood memories to the 'To My Dad' canvas, and you're done! The print will give his house a personal touch.
16. Customized Letter Tray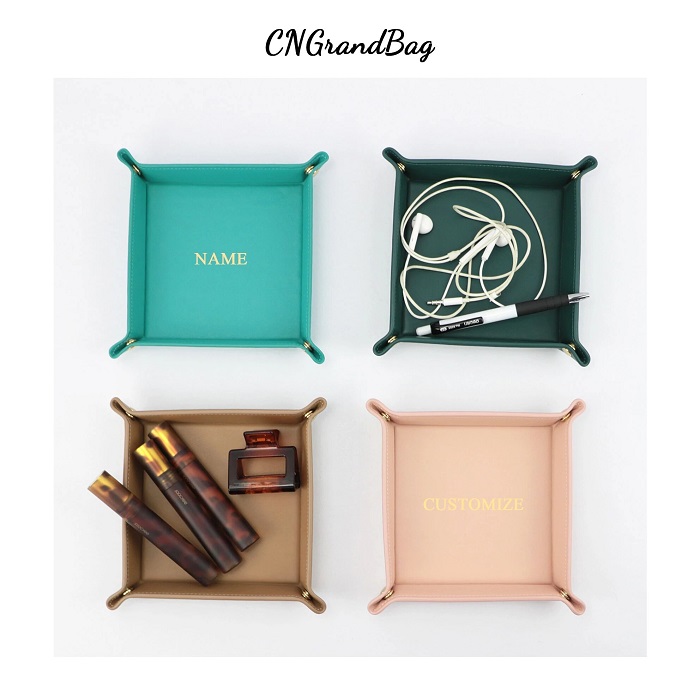 Dad's bedside could always use extra organization, and this lovely handmade tray will assist him in that endeavor. Small accessories like rings, cuff links, and extra cash fit perfectly in the leather valet. It comes in seven colors and is made of "Crazy Horse" leather, which gives it a retro look.
17. Customized Super Dad Puzzle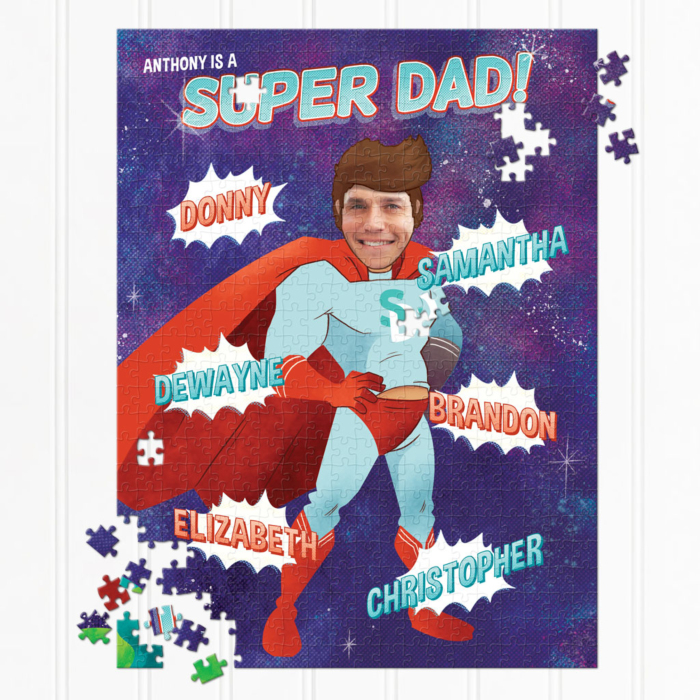 With 500 pieces, this superhero-themed puzzle will keep Dad occupied for many days. You may personalize it with the names of each family member. He could even let you assist him in putting it together. Give it to him with puzzle glue so he can frame the completed result for an added special touch.
18. Customized Watch Storage Box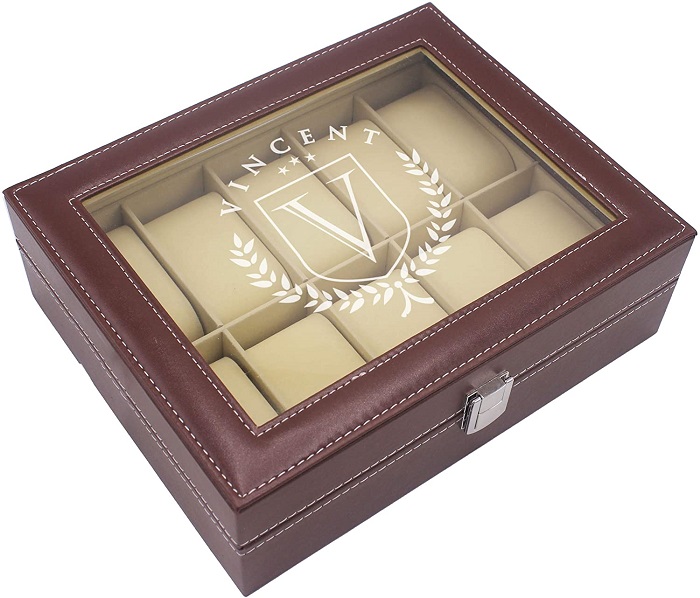 A huge watch collection may quickly become daunting, but not with this handy clear-top box. The personalized display case is available in many colors and can hold up to ten watches on suede cushions. Dad will never have to dig through his watch boxes again to locate the proper strap. These are practical father son gifts. 
19. Camera Film Key Chain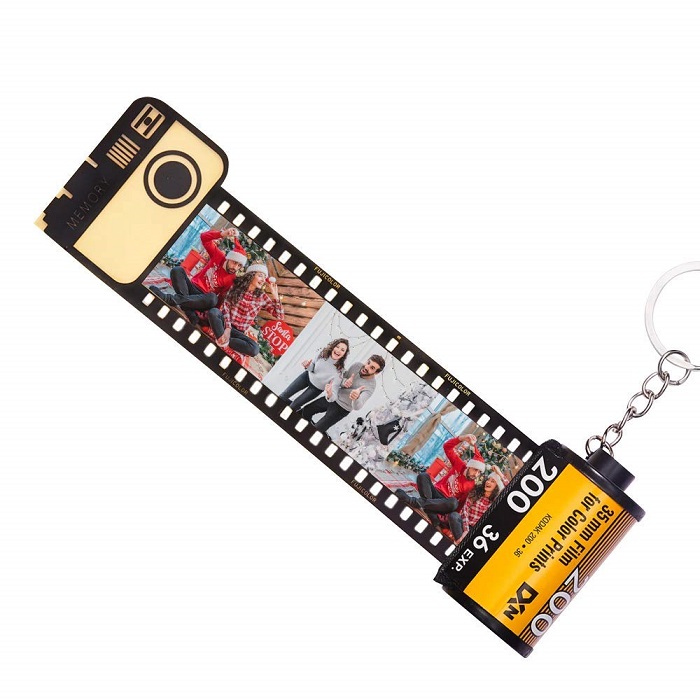 This sentimental key chain will likely transport Dad back to your favorite family experiences. (Do you remember him yelling, "Say cheese, kids!"?) Five customized photographs roll in and out like film on the key chain. Use exciting graphics that will make Dad grin whenever he looks at them.
20. Monogrammed Handkerchief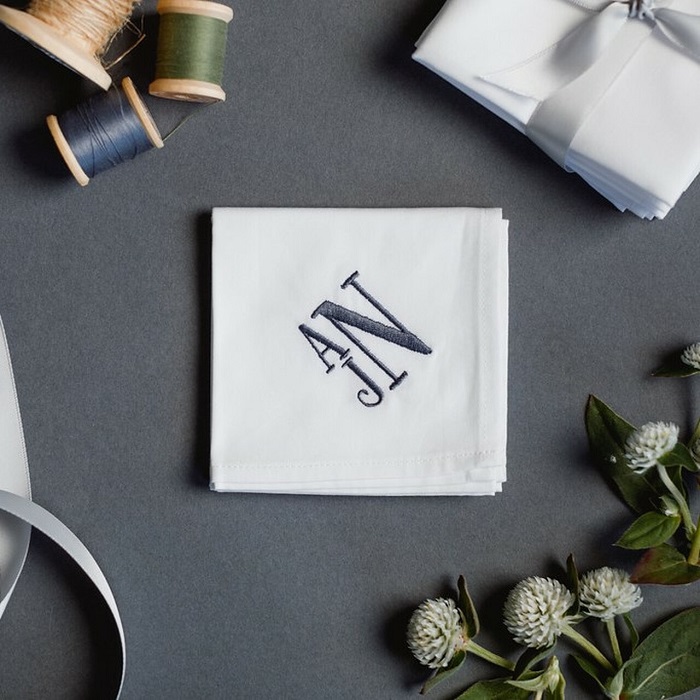 A monogrammed handkerchief is the one men's item that is just nice. Whether he's cleaning his spectacles or wiping away joyous tears at a wedding, your dad will appreciate this 100 percent cotton one.
21. Gift Ideas For Dad From Son With Monogrammed Luggage Tags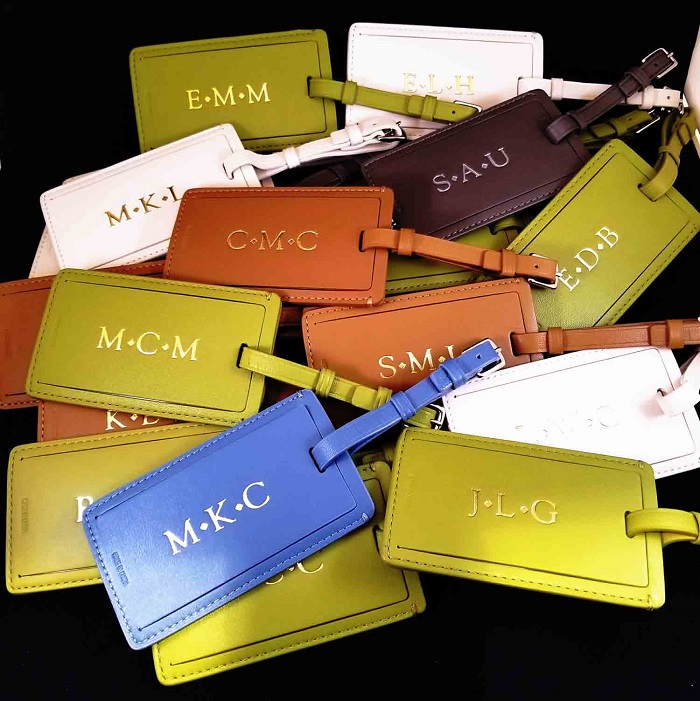 When Dad travels, he understands the significance of carefully identifying his luggage. With this three-pack of customized baggage tags, you can help him do it with style. Only those who need to access his information will be able to do so since the tags include a privacy flap.
22. Custom Recording Card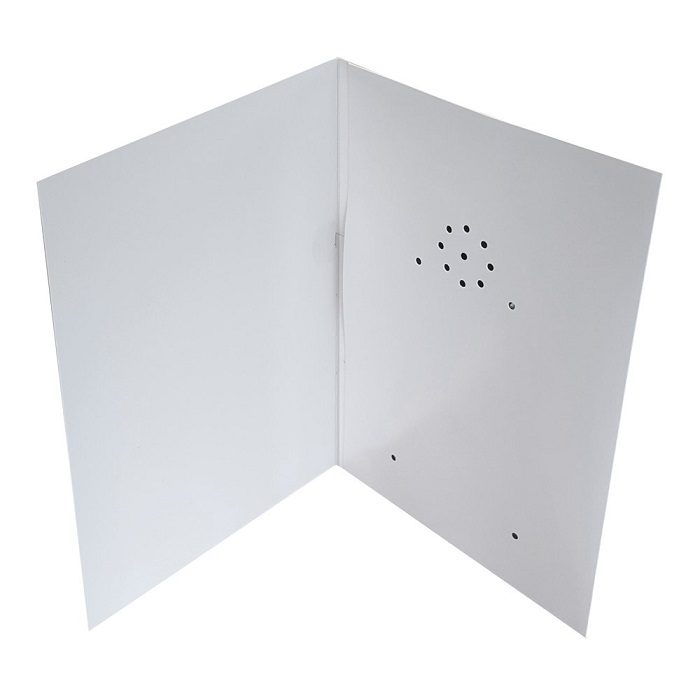 Make a personal message for Dad and present it on a card. With this customized Father's Day gift, you may record 40 seconds of bespoke music or sound to play when the card is opened. The greatest thing is that you may rerecord your message as often as you like to ensure it's perfect. Because the card is plain white, you may color it in, add images, or put one of the finest Father's Day statements on it.
23. Gift Ideas For Dad From Son With Personalized Tumbler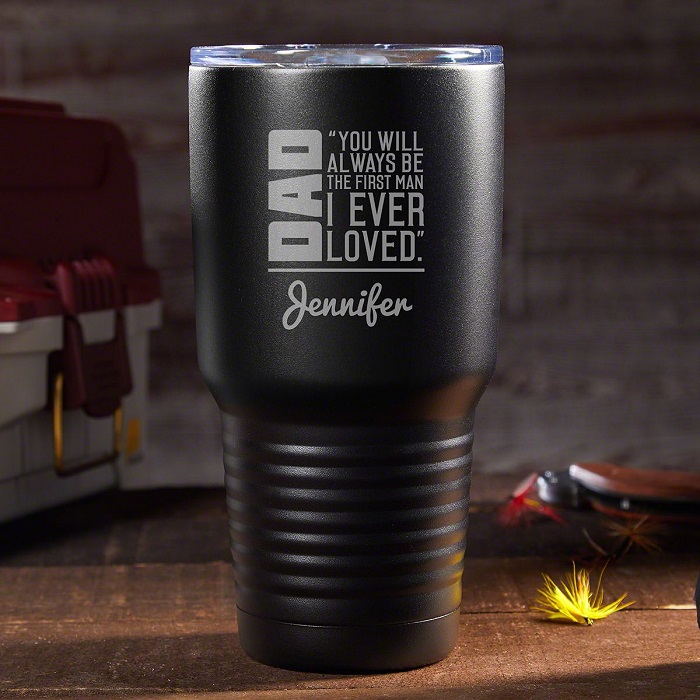 The only family is more important to Dad than coffee. This double-insulated tumbler will keep his coffee hot or cold for hours. The thermos also fits most cupholders, making it ideal for lengthy car journeys and other travel activities.
24. Personalized Wooden Cribbage Game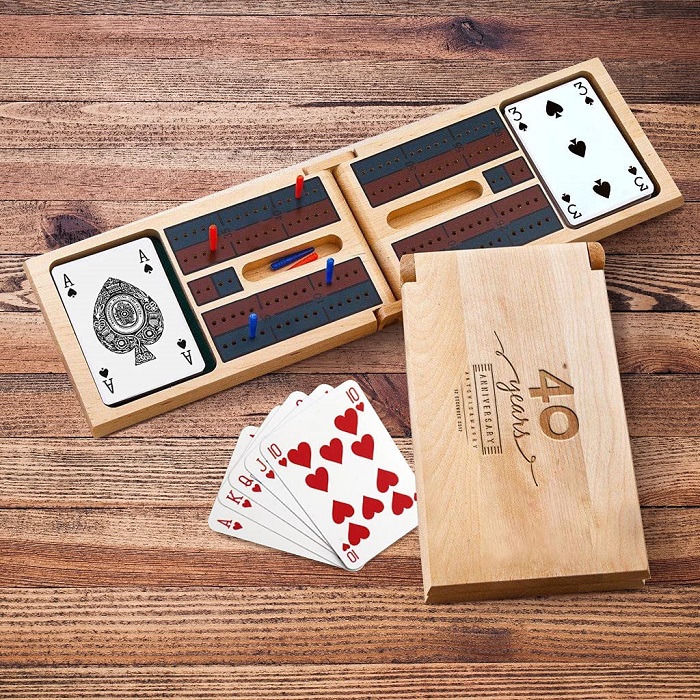 Now, you know the best gifts for dad that are so interesting here. These vintage games will be the ideal centerpiece for any end table. The birch cribbage set is ideal for a relaxing evening or a family vacation. Customize it with your father's initials and prepare to play for hours.
25. Personalized Leather Key Holder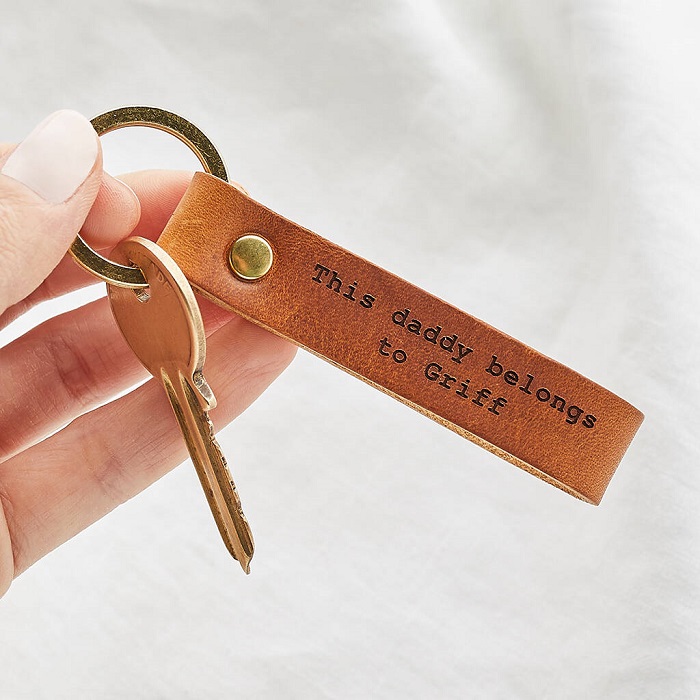 Get Dad this stylish key bag instead of another key chain. He may keep his keys in it or attach them to his key ring and use it to hold anything else. It'd be ideal for carrying headphones or gum around.
26. Personalized Leather Passport Holder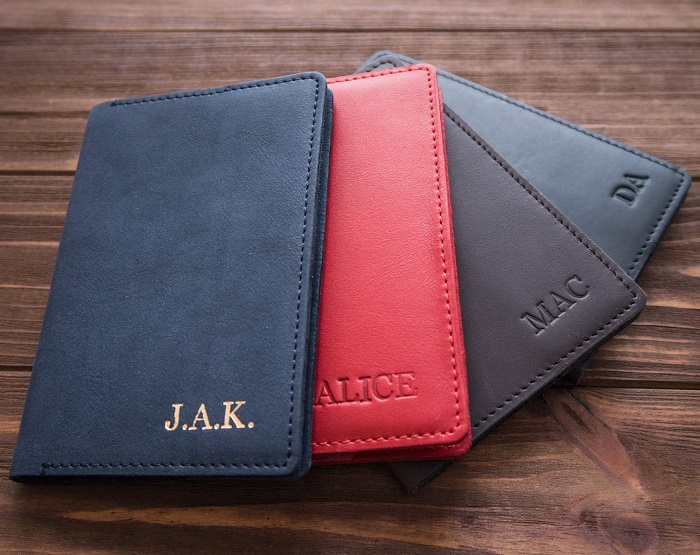 Don't allow Dad to go on another vacation without a convenient spot to keep his passport. This leather passport wallet has everything he needs for his trip, from his passport to his ticket stubs. It also comes with a 10-year guarantee, so you can be sure it will last. You can personalize your dad's name on this leather.
27. Personalized Initial Socks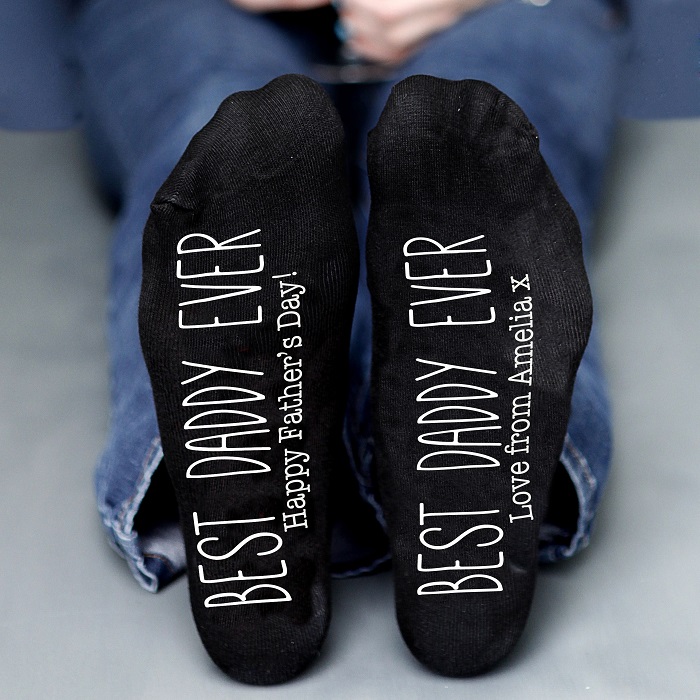 Dad deserves every chance to kick his feet up and unwind, and he may as well do it in these personalized socks. Because each sock may only have one letter, you'll need two pairs if you want your father's first and last initials on each foot. The greater the numbers, the better! You've got the ultimate bundle when you combine these customized best gifts for dad with a pair of the most outstanding men's slippers!
You can also refer to more personalized gifts for dad here. We have many thoughtful ideas to make sure your father will love.
Awesome Gift Ideas For Dad From Son That Will Make You His Favorite Child
28. Portable Charcoal Grill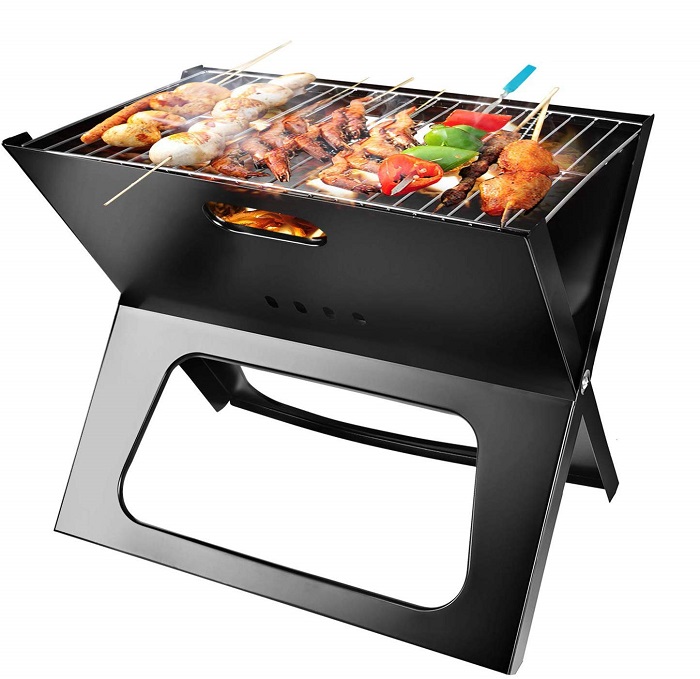 Thanks to this indoor BBQ grill, Dad can now cook all year round, regardless of the weather.
29. The Best Gifts For Dad From Son: Martini Set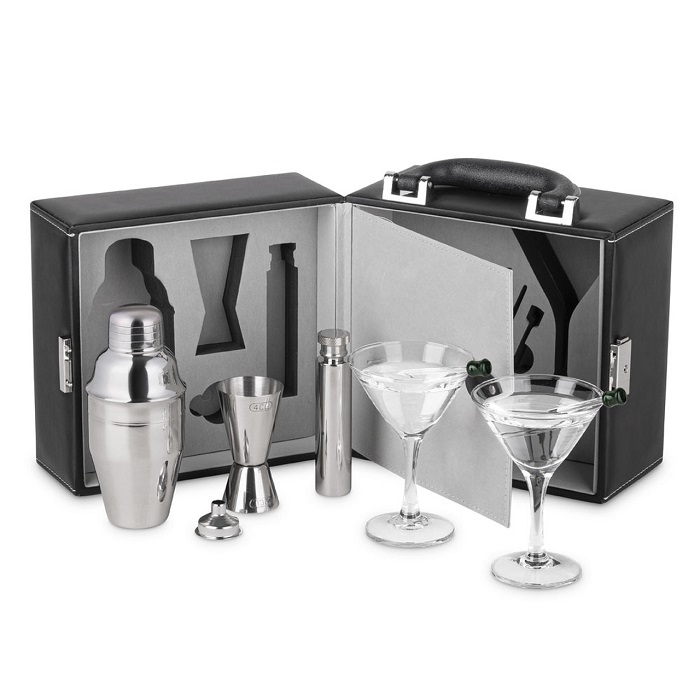 With this basic Martini kit, dad will have everything he needs to make a tasty and refreshing beverage.
30. Highball Tortoise Glass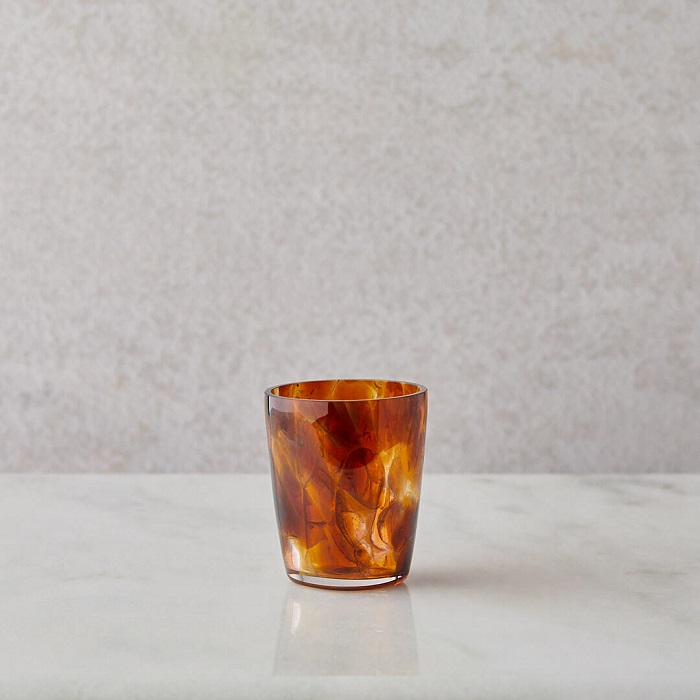 These weighted and rounded premium highball glasses elevate your dad's home bar. Make your dad's home bar more lively with these best gifts for dad from son.
31. Kindle Paperwhite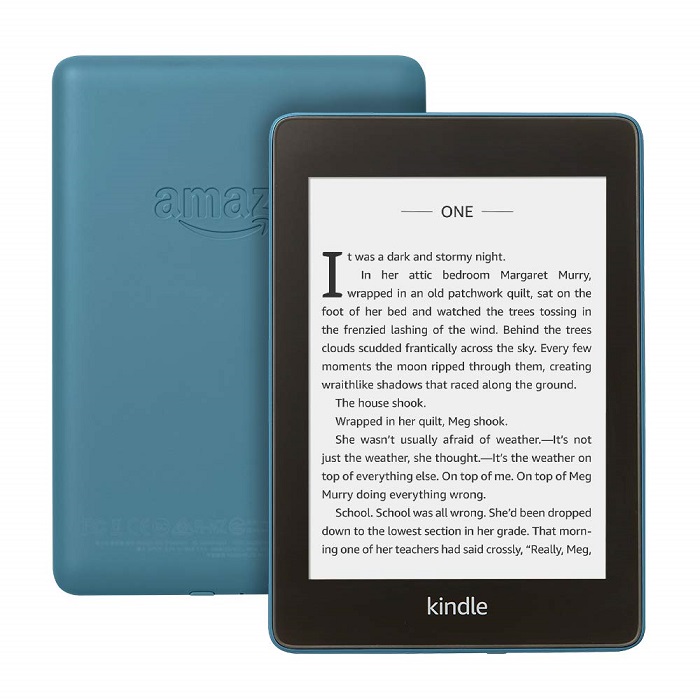 Your dad may enjoy a wonderful book on a sandy beach or in a soothing bath with the new Kindle Paperwhite, which can hold hundreds of titles and is waterproof.
32. Fathers Day Gifts From Son With Theragun Elite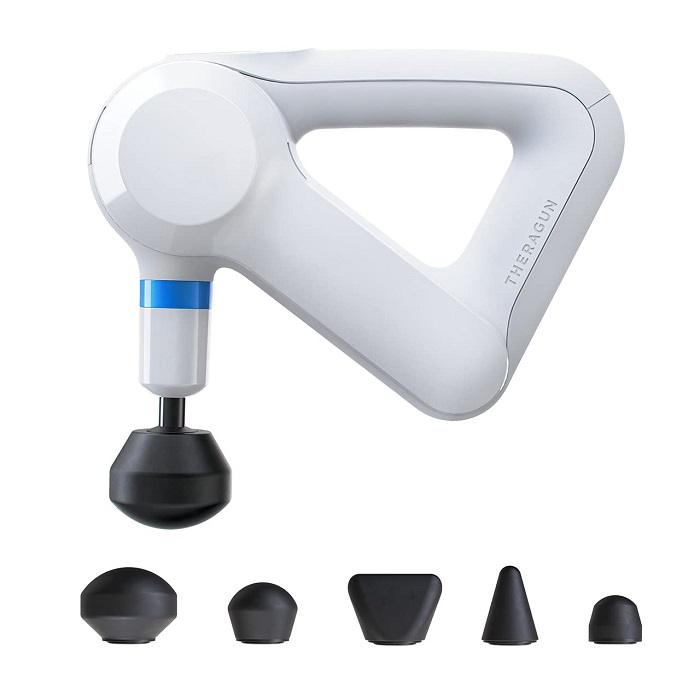 If Dad can't get to the spa this year, give him this strong deep muscle treatment instead.
33. Digital Meat Thermometer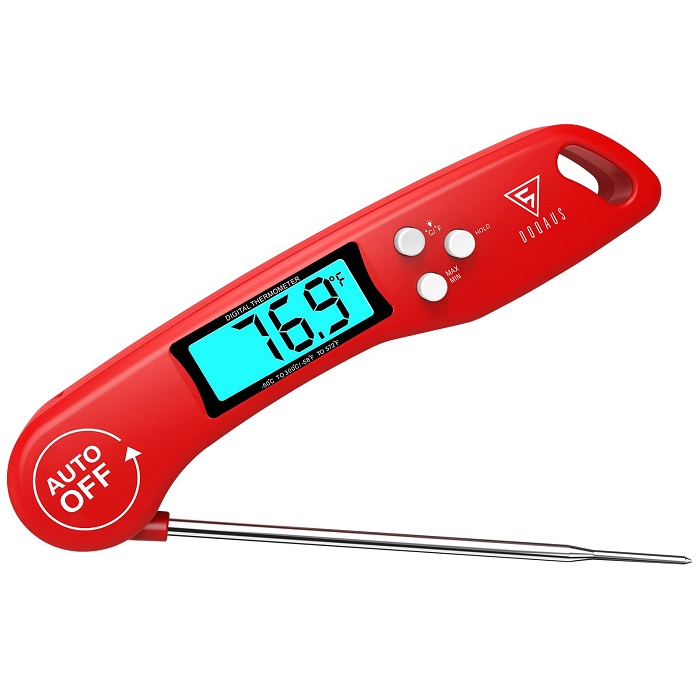 Are you looking for some best gifts for dad? A meat thermometer is necessary if your father enjoys cooking steak, fish, or other meats.
34. Electric Shaver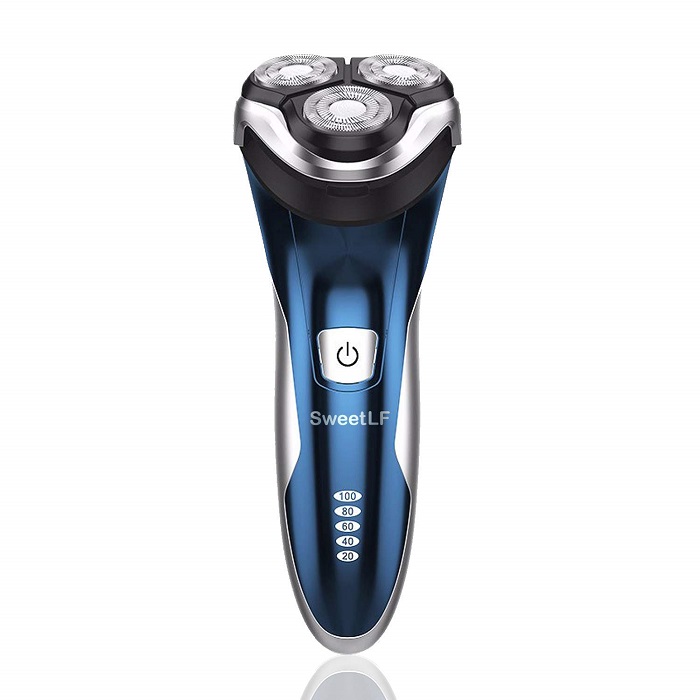 This electric shaver has it all: it can be used dry or wet with gel or foam, and it can even be used in the shower! The dynamic shaver may reach hairs of all lengths, particularly those in hard-to-reach places.
35. Decorations For Tabletop Radios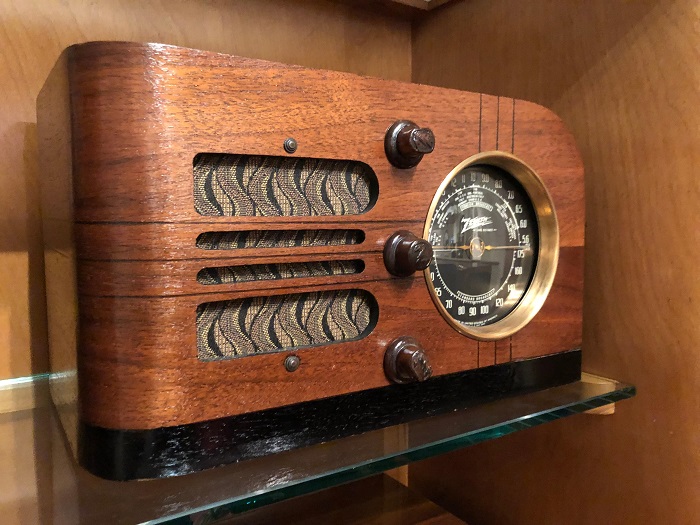 This antique décor will be next to Dad's favorite picture of you. The transistor radio will give his room just the perfect nostalgia and edge.
36. Father Son Gifts With Wall Chess Set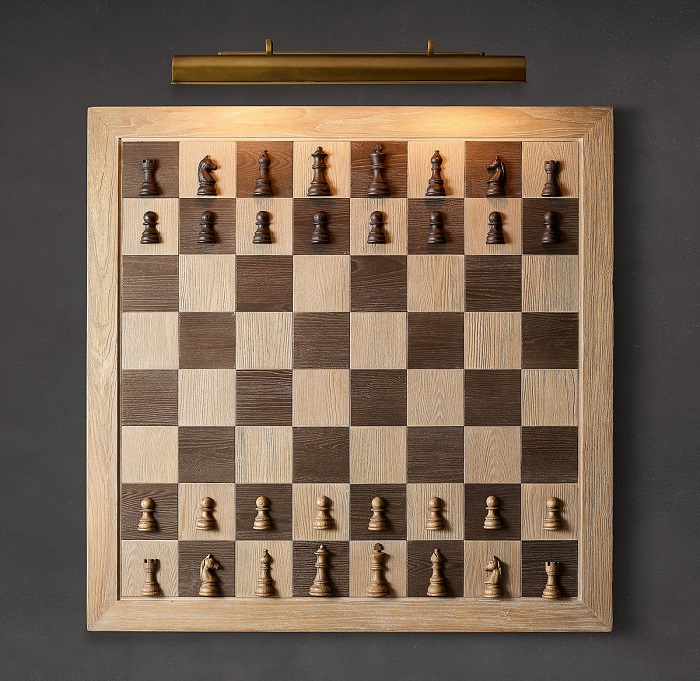 Start a chess game with your father and continue where you left off every time you go to his office. So, why don't get this one of the best gifts for dad?
37. The Outdoor Domino Table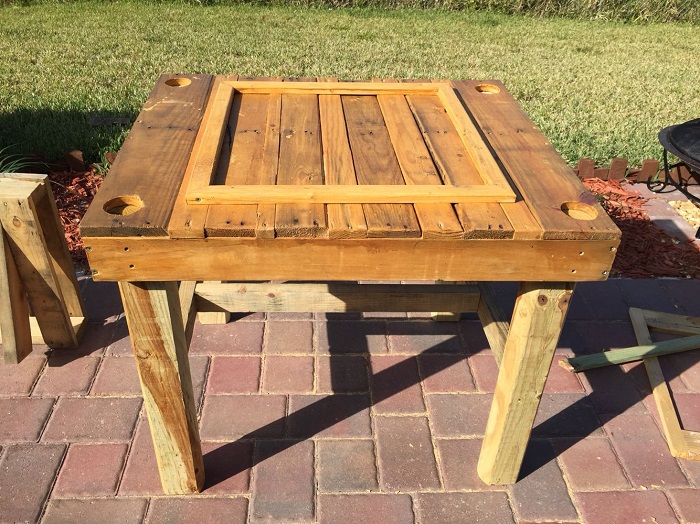 Dad will be ecstatic to invite relatives and friends to play giant dominoes in the backyard. He can create (or violate) all conventional game rules since it's his day.
38. Water Bottle Speaker With Bluetooth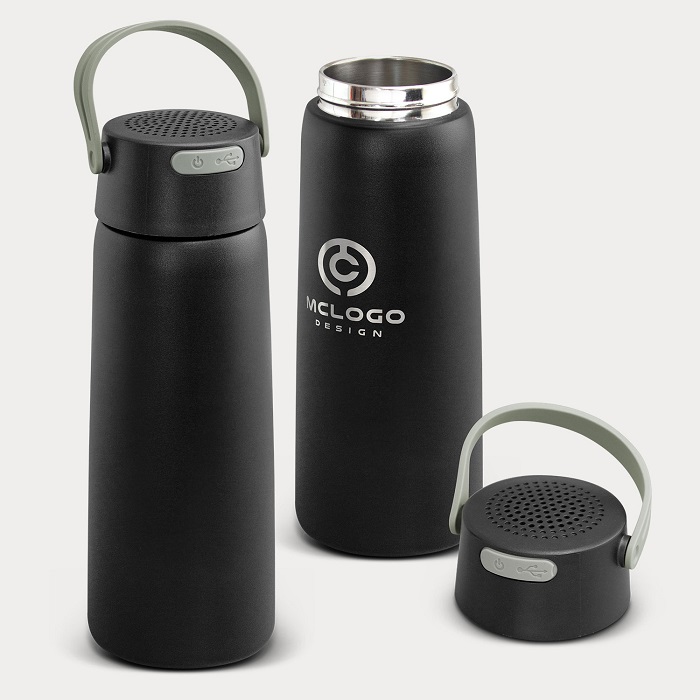 Whether Dad is taking a break from mowing the grass or working out hard, this water bottle will keep him hydrated while playing his favorite music. These are the best gifts for dad.
39. Daddy Gifts From Son With Shower Steamers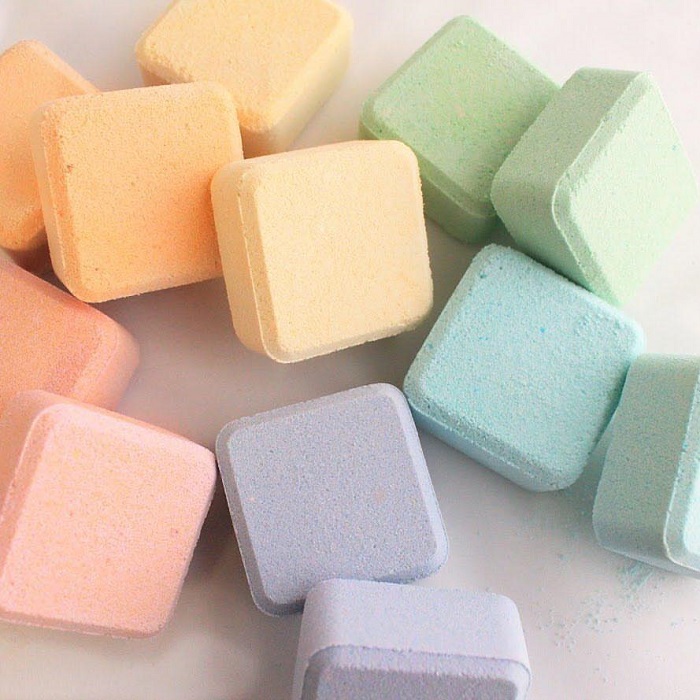 These citrus and mint shower steamers will be Dad's favorite morning and after-work pick-me-ups.
40. Father Definition Print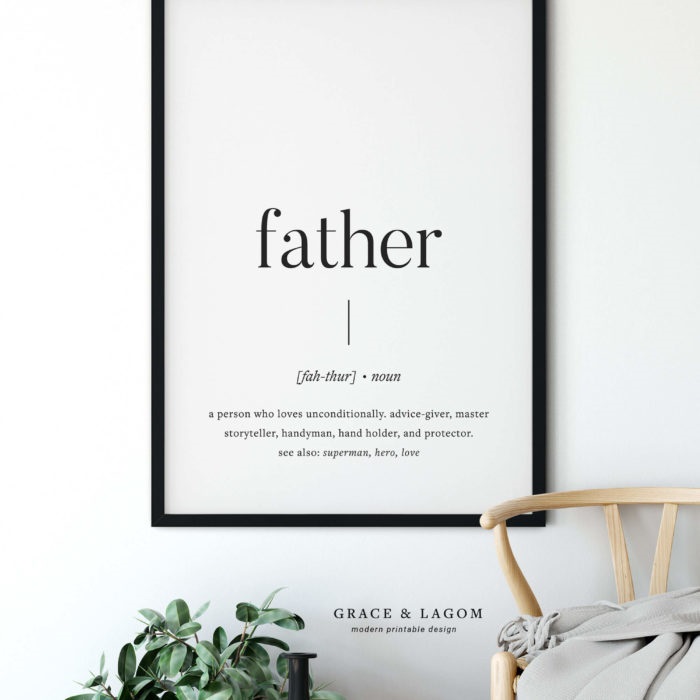 This simple, thoughtful print is a great way to show Dad how much you care—it's immediately downloadable, so all you have to do is print it and frame it.
Extra-Special Gift Ideas For Dad From Daughter
High-Tech Gift Ideas For Dad From Daughter
41. Sleep Aid Device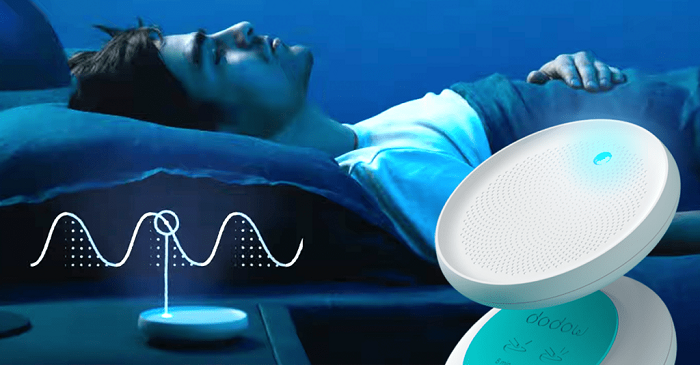 This light-metronome system was created for a single, specific purpose: to ensure that he enjoys superior, more rejuvenating sleep each night.
42. Deep Tissue Massager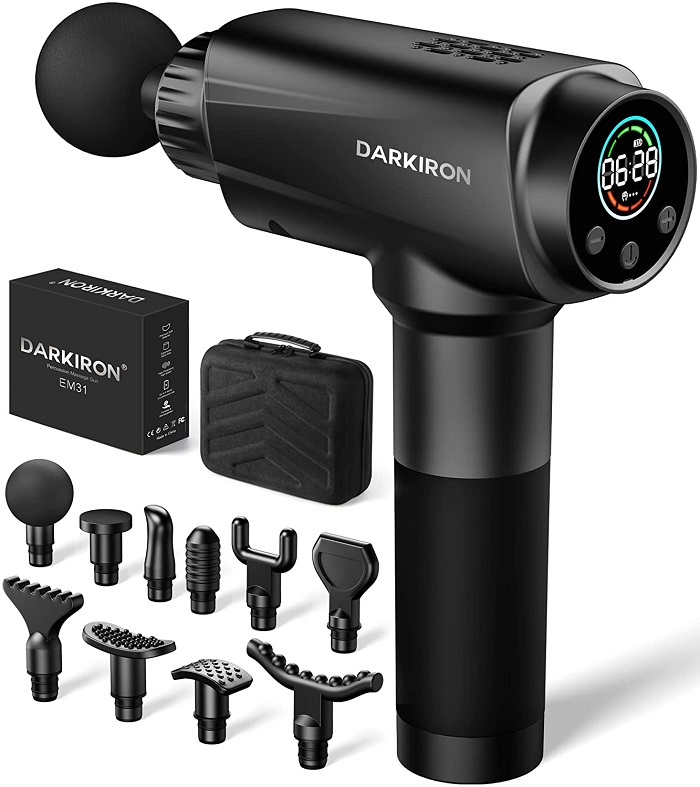 Since 1998, my dad hasn't stopped whining about his aches and pains. So give him a deep tissue massager like the experts use to alleviate all that muscular tension and soreness.
43. Smart Sprinkler Hub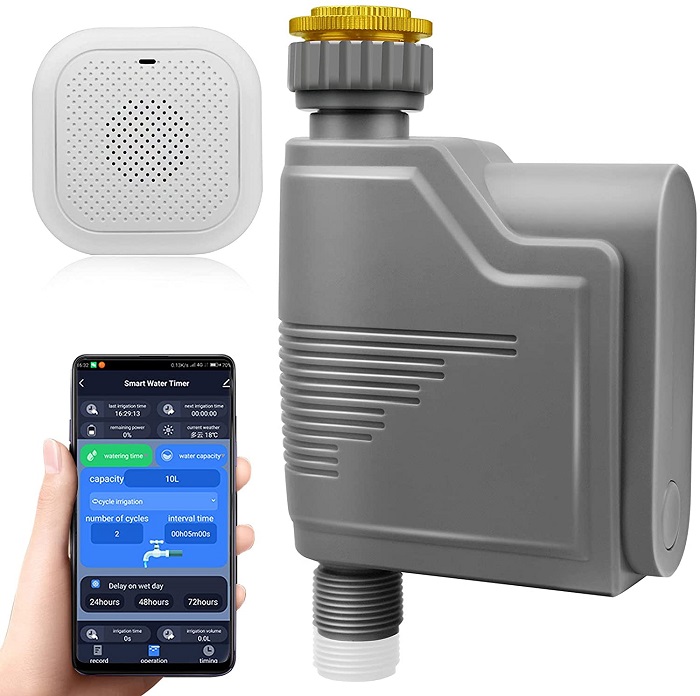 This is one of the best gifts for dad that he might love. With this smart sprinkler hub, he'll have complete control over his lawn and plants. He'll also conserve more water and keep track of the weather better.
44. Wireless Charging Phone Mount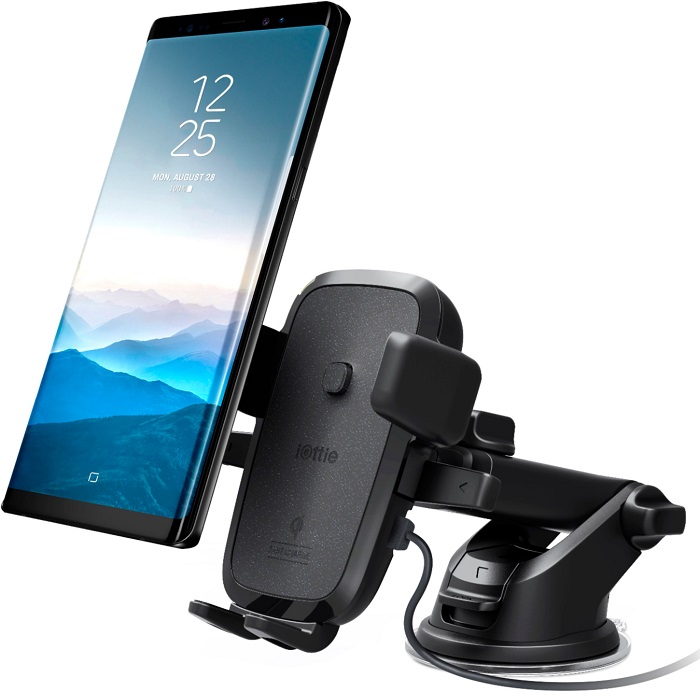 One of the gift ideas for dad from daughter is a gadget befitting of your father's always-clean, always-well-maintained, always-oil-checked car: It's a phone mount that automatically grabs the smartphone to keep it from slipping and wirelessly charges the phone at the same time.
45. Voice-Activated Smart Speaker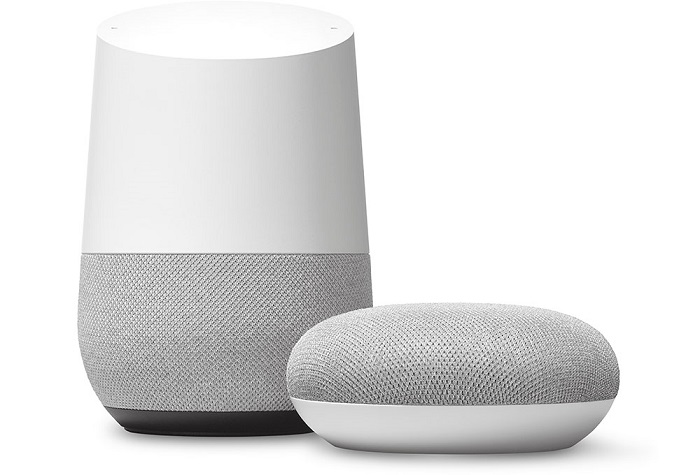 It will flood his living space with bass and treble, layer upon layer. What is unexpected, and precisely why you should consider it as a gift for dad, is the voice control, aka dad's new best friend who will keep him up-to-date on the news, keep him on schedule, and appropriately answer his inquiries such as "How's the weather?"
46. Audiophile-Approved Vinyl Player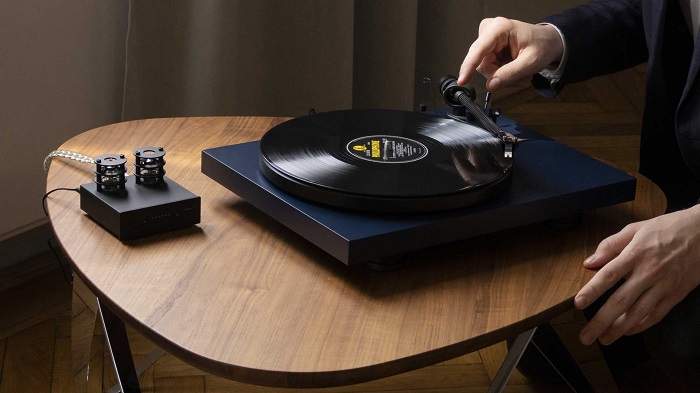 What could be more best gifts for dad for a father than a return to his analog music childhood, often known as vinyl? This stylish record player with built-in speakers will have him playing Louis Armstrong and The Beatles from home to the office in no time.
47. Mobile Screen Magnifier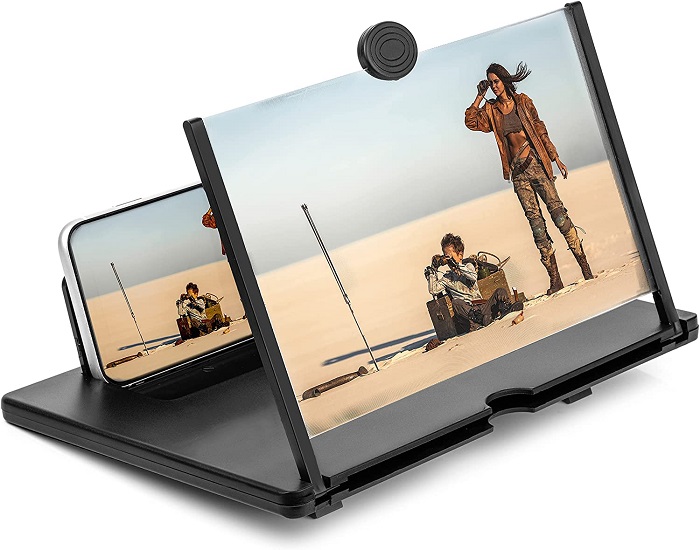 When your dad places his phone against the folding stand, films, images, and messages will be projected onto a 12-inch screen. This is ideal for the person who often complains about his weary eyes and stiff neck.
48. Dual Sandwich Maker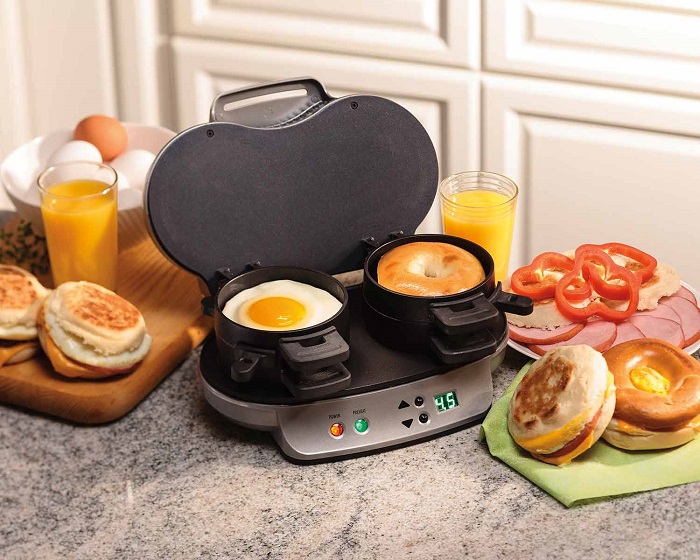 If he requires less work and meal preparation, one of the best gifts for dad from daughter will be this breakfast sandwich press, which one Amazon customer described as "the morning magic maker."
49. Temperature Control Smart Mug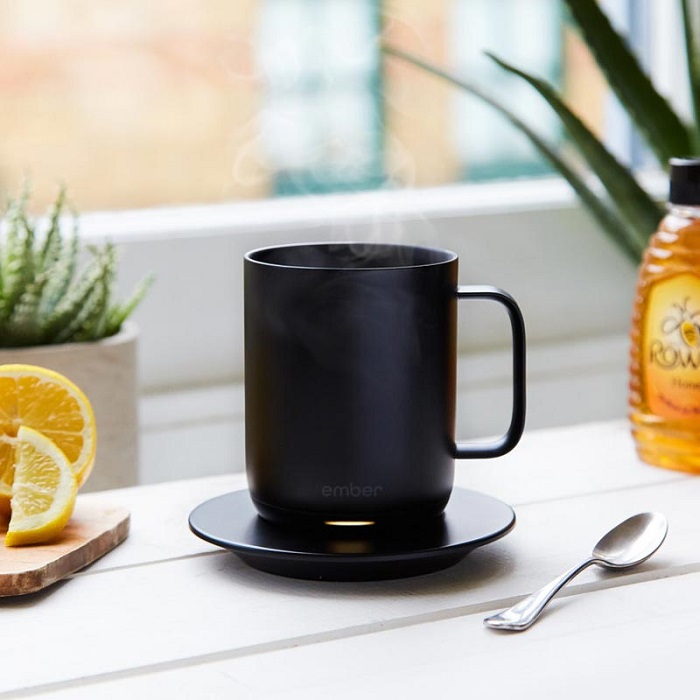 If he pours his morning coffee into this smartphone-controlled mug, these best gifts for dad will maintain the ideal drinking temperature until the last sip. It has the same versatility as any other mug: He may take it between meetings for up to 1.5 hours or charge it on the included coaster.
50. Dry Bag Cooler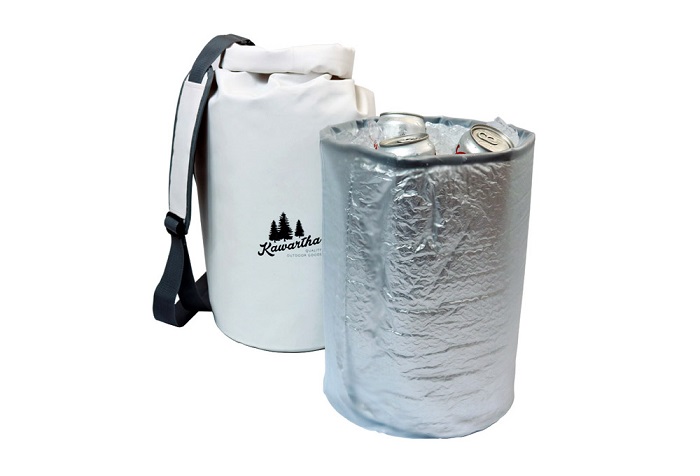 In other words, unless your dad unlocks the roll-top closure and heat-welded seams, nothing will get in or go out of this bag. To keep his belongings nearby, he may submerge them next to him, and the insulated compartment will keep his food and drink cool for hours.
Best Gifts For Dads Who Take Pleasure In Drinking And Cooking
51. DIY Kit For Making Hot Sauce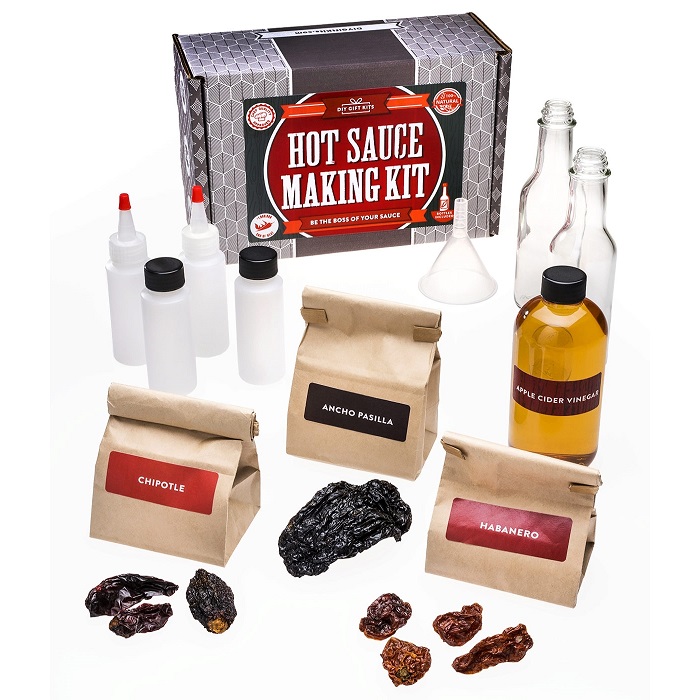 For a father who enjoys projects nearly as much as he enjoys sprinkling hot sauce on everything on his dinner plate.
52. Non-Stick BBQ Mesh Grill Bag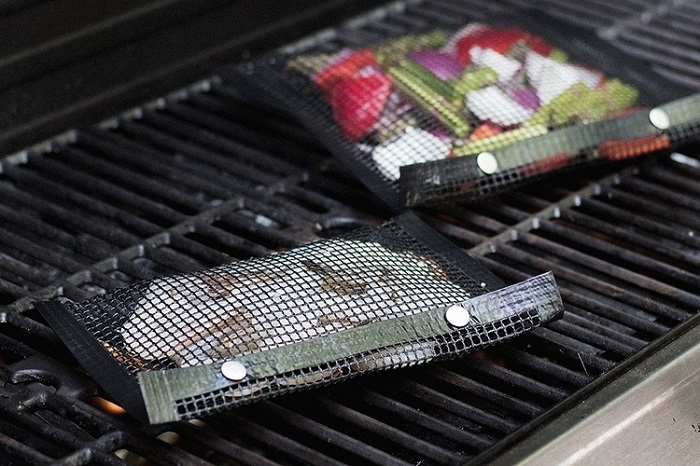 Consider how many onion slices, zucchini rounds, red pepper strips, and small shrimp will be rescued from a charred eternity at the bottom of the grill. This is a great present among the best gifts for dad from daughter.
53. Sake Subscription Box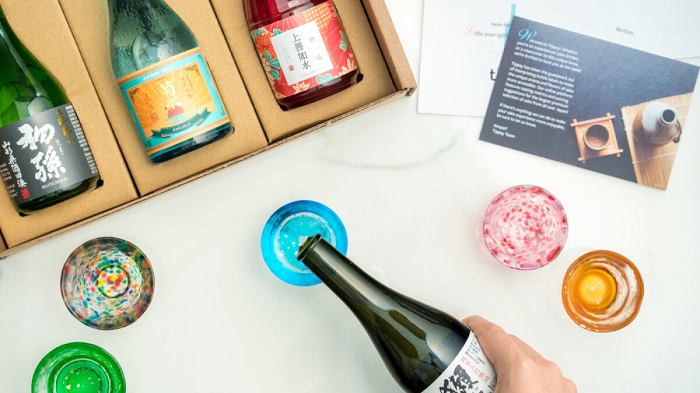 Sake is potent, stronger than any other wine, and strikes a careful balance between savory and sweet and clean-tasting. Dad is undoubtedly aware of this, but he has most likely never enjoyed the whole sake experience, which includes uncommon regional tastes, unusual glassware, and food combinations. Tippsy's sake subscription box will take care of it.
54. Solo Stove Fire Pit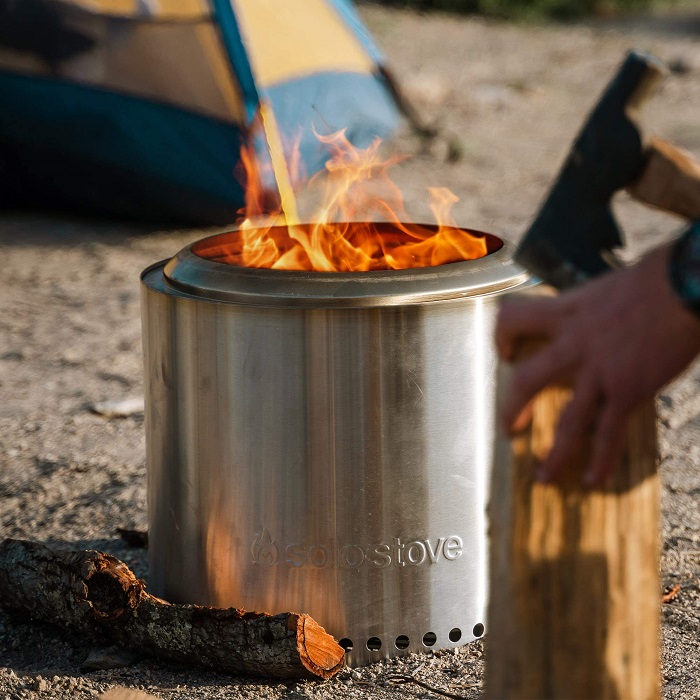 Do you look for the best gifts for dad for a special occasion? Instead of fumbling with a damp pile of logs or the same old fire pit on the back porch since you moved out, get your dad a brand-new, stainless steel fire pit that generates less smoke than its rivals.
55. Golf Whiskey Decanter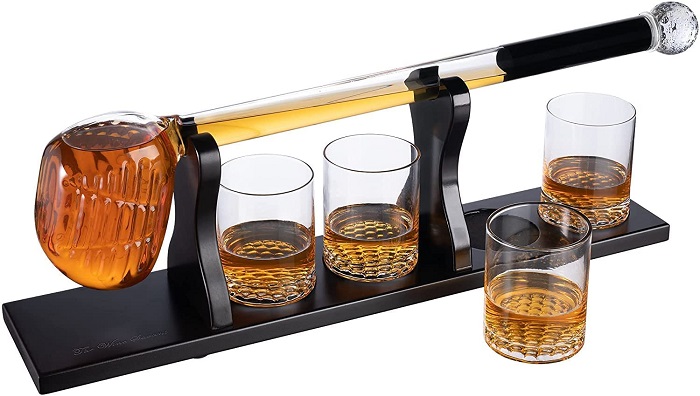 A present for dad with a good bottle of whiskey or an 18th hole to complete This glassware is awesome, even if he's not interested in it.
56. Japanese Knives With A Stand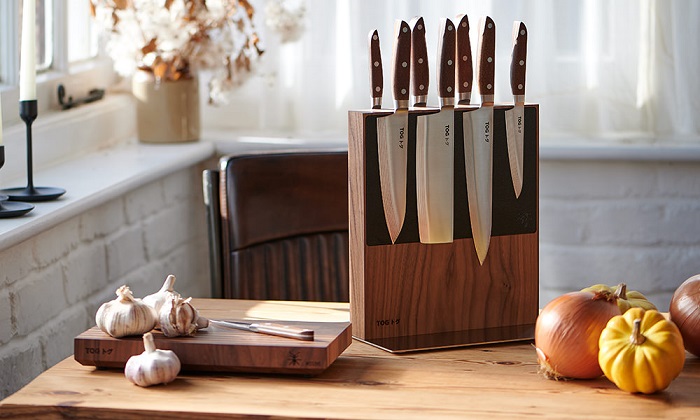 One of the ideal gift ideas for dad from daughter would be these exquisite Japanese knives made of stainless steel, which are fit for professionals and are a beast when it comes to preparing meat. And the stand will display them in the most eye-catching and convenient way.
Meaningful Gifts For Dads To Transform Them Into Real Gentlemen
57. Waxed Trucker Jacket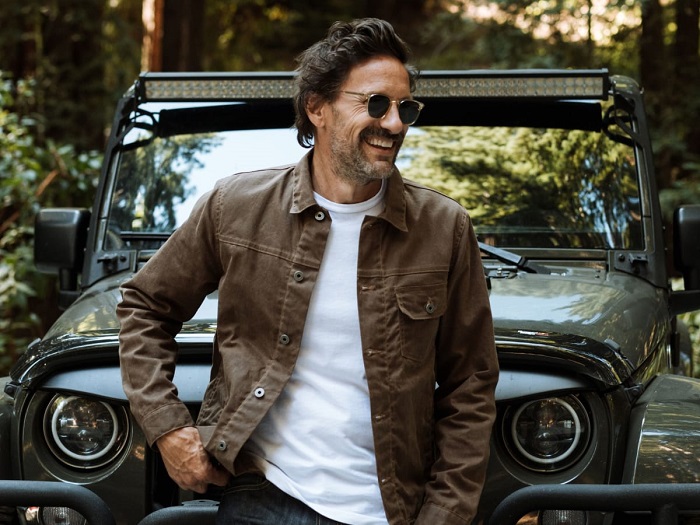 This waxed trucker jacket is pure Americana, combining the ever-classic tracker design with a hard-wearing waxed shell and a flannel interior to keep you warm. When the temperature drops below 50 degrees, Dad always dons it.
58. Classic Stainless Steel Watch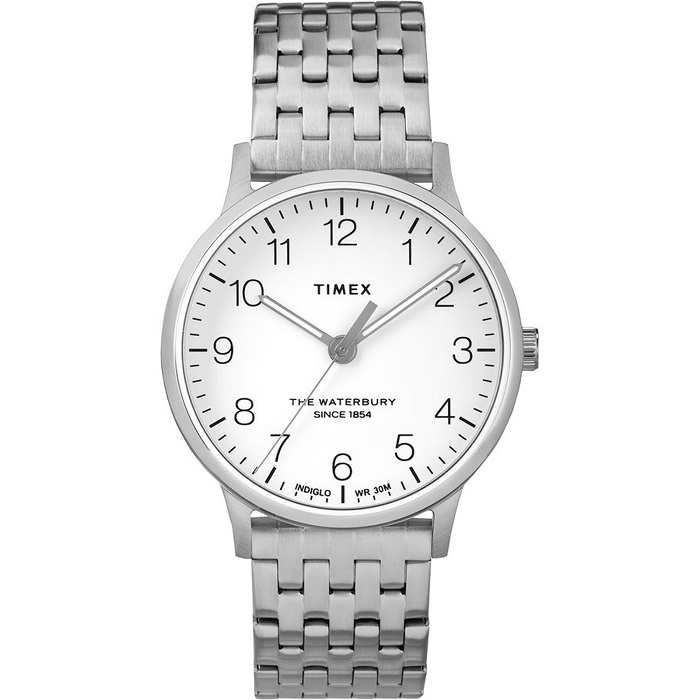 One of the best gifts for dad from daughter is a classic watch from a famous watch manufacturer that has gained the confidence of the most fashion-forward men for a father who fits the same description.
59. 72-Hour Merino Polo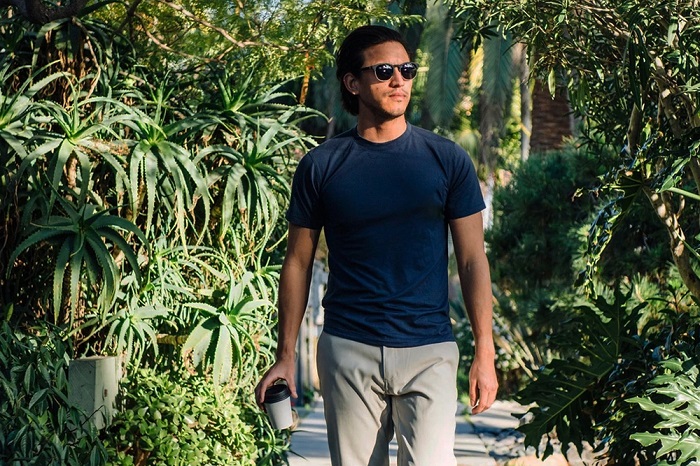 For some reason, clothes for mid-aged men may be difficult to purchase, but there's no way he won't enjoy a stylish update that can be worn for three days in a row and still appear — and smell — clean, even if another record-breaking summer heatwave occurs.
60. Anti-Aging Shaving System Set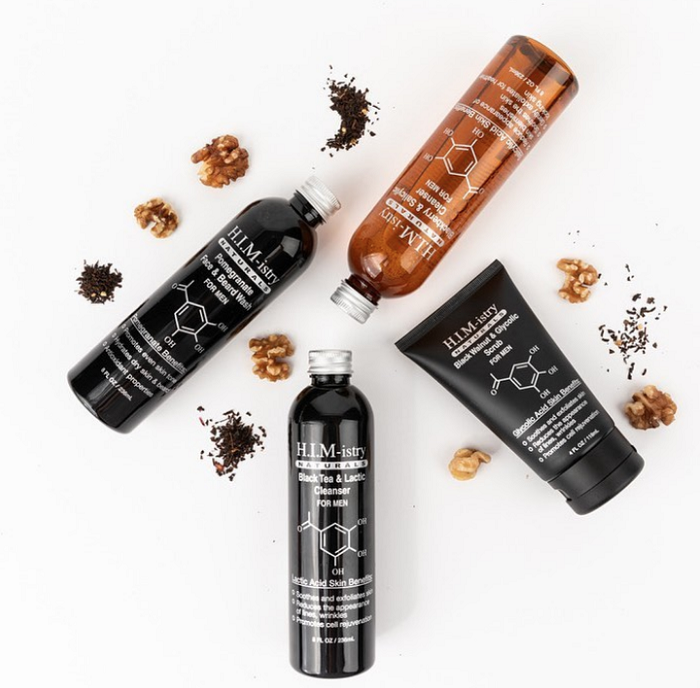 To genuinely battle symptoms of aging on his face, the parent who refuses to get older will need something more than self-belief. Your dad may need something that will keep him hydrated and shaved. One of the best gifts for dad from daughter is an anti-aging shaving system set.
61. Commuter Garment Bag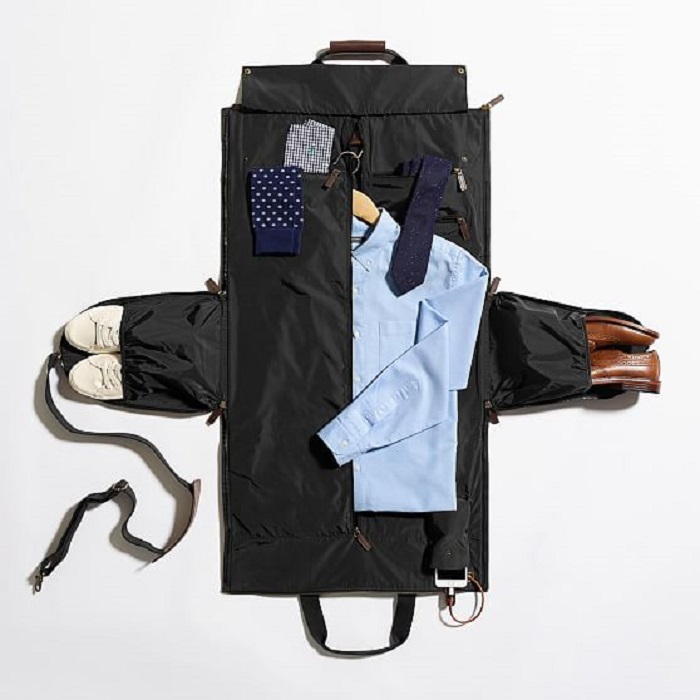 Your father doesn't have to jam everything into a standard duffel bag; instead, he may put everything in a garment bag and zip it up as usual. Isn't it ideal for all of his upcoming business trips?
62. Leather Case for AirPods
Considering how often he uses his AirPods now, you'll want to provide him with a leather cover to keep them safe from damage like scratches, water, and dirt. Another perk: Charging his phone wirelessly will no longer require taking the case off.
63. Whiskey Soaps

Give him a set of whiskey-inspired soaps if he is a traditional gentleman. One of the soaps smells like whiskey, while the other has a somewhat sweeter aroma with hints of caramel, cinnamon, and oak.
64. Cloud Cotton Robe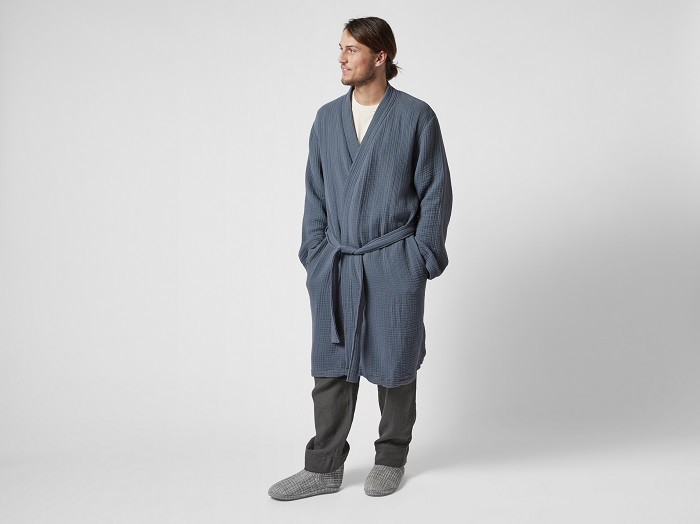 This is one of the wonderful gift ideas for dad from daughter to make his mornings cozier. This robe is made of Turkish cotton, which is very soft and breathable, so your dad can wear it all winter long.
Simple Gifts For Dad From Daughter To Make His Life Easier
65. Heavy-Work Clamp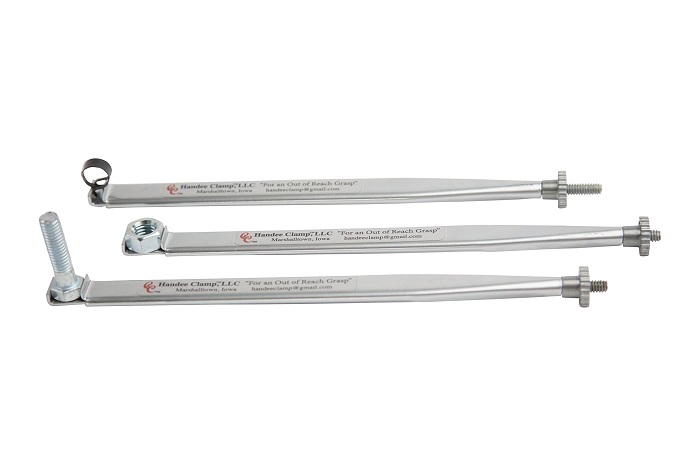 This innovative gadget was created to fit and tighten nuts, bolts, or clamps at difficult-to-reach angles. Dad may have a lot of tools, but he's not likely to have this one.
66. Personalized Birthday Book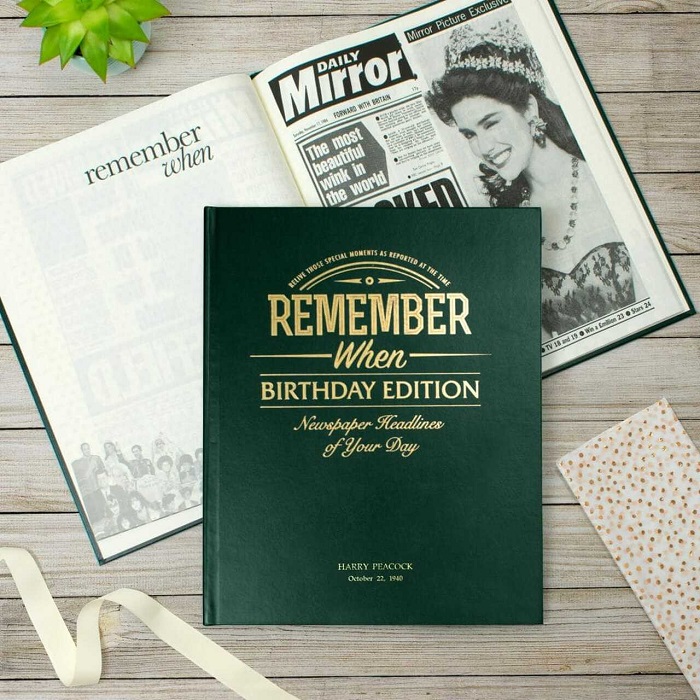 There's something about showing your love to dad, which makes even personalized gifts extremely thoughtful. Was there a presidential election? Did the Queen or Princess pay a visit to America? This commemorative book, as one of the best gifts for dad from daughter will inform him of the great news on each of his birthdays. He'll receive additional pages as he gets older.
67. A Pair Of Leather Sneakers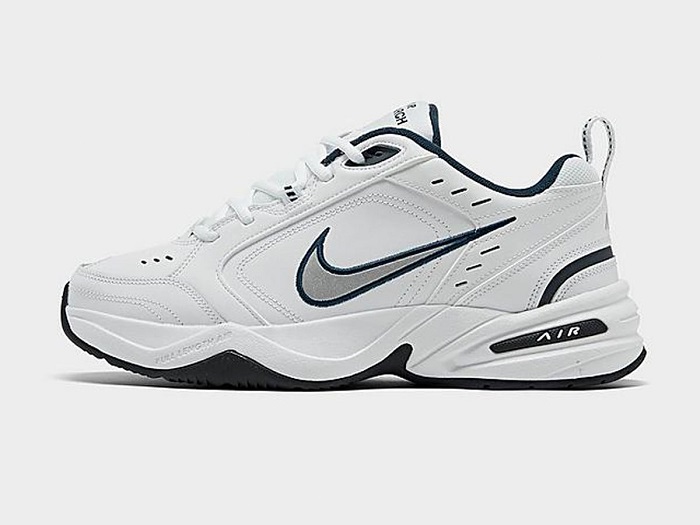 There are no original dad sneakers, but they are by far the most wearable and cool men's shoes a dad will ever possess, making his cool-weather outfits far more stylish.
68. Memory Foam Pillow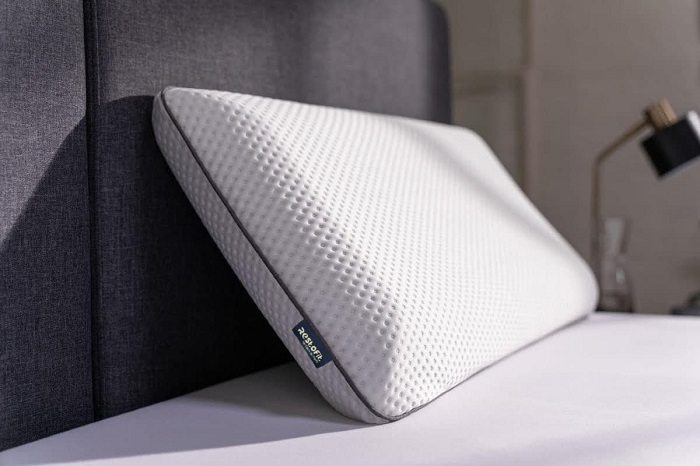 A memory foam cushion on his favorite chair should make a big difference for the parent who is all about being practical and, more importantly, getting rid of back pain.
69. Super-Slim Leather Wallet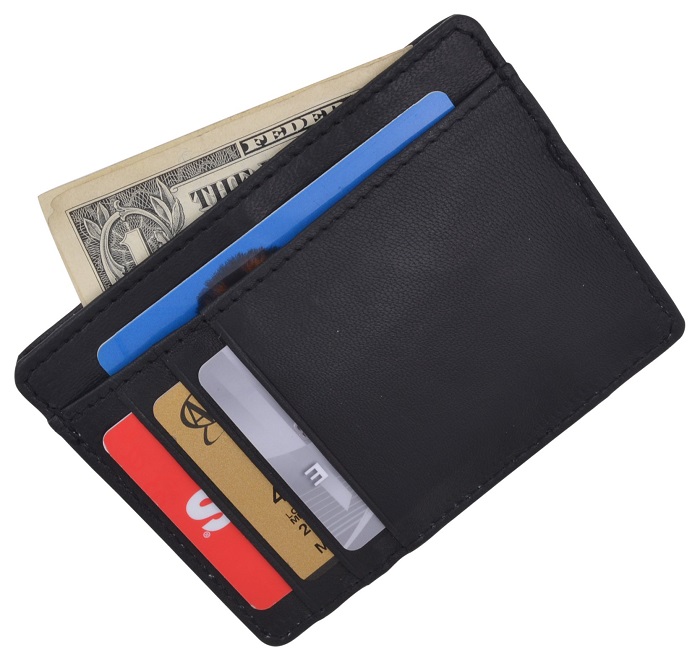 One card may be stored in an easily accessible front pocket, with space for nine other cards accessible through a pull tab. This wallet can be made by hand. The wallet stuffed with expired food shop membership cards will no longer be necessary.
70. Carry-On Closet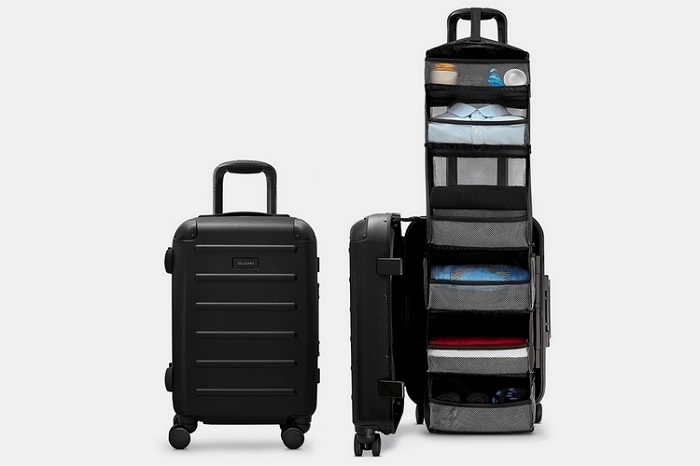 If your dad often has frequent long-haul flights, one of the best gifts for dad from daughter is this six-shelf mobile closet that will ensure his things go with him safely and stylishly. A USB charging connector is also built to keep his phone charged on the way.
71. Money Clip Flipper Knife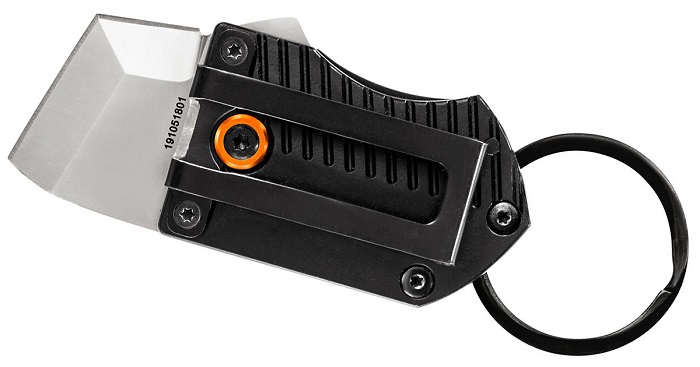 Get rid of dad's stuffed wallet and give him a money clip instead. He only needs his ID, credit cards, and some cash. This one, too, opens with a flip to show a pocket knife for the wrangling.
72. Magnetic Wristband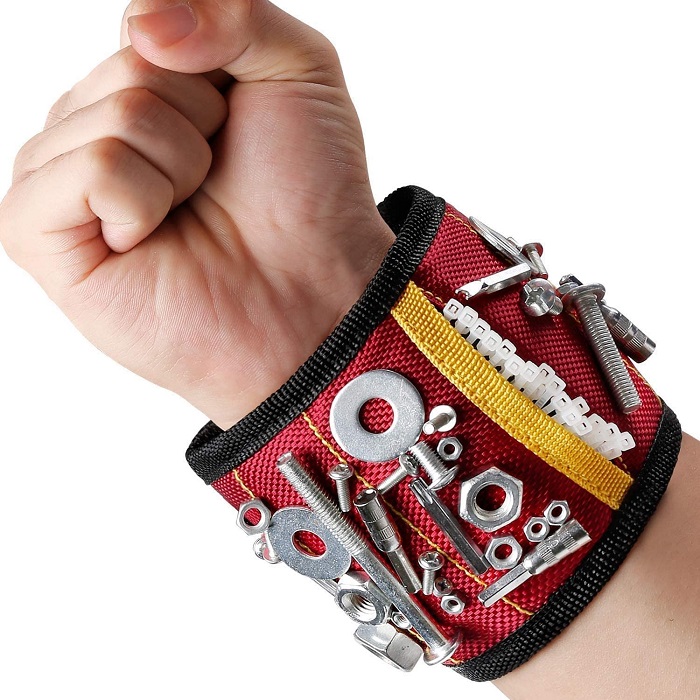 It is not seductive. It is not even attractive. However, it works well for the father, who is usually in the garage repairing things.
73. Framed Celebrity Photograph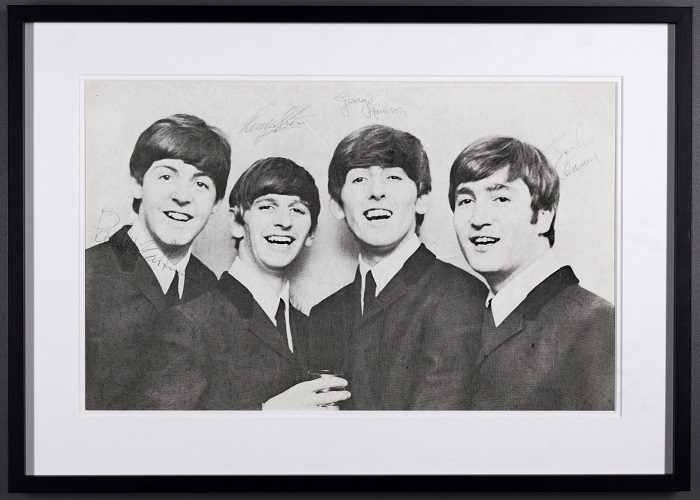 These limited-edition celebrity posters are perfect for dads who want to collect renowned pieces of wall art that pay homage to the legends. (And no, we're not talking about a self-portrait.)
74. Back Scrubber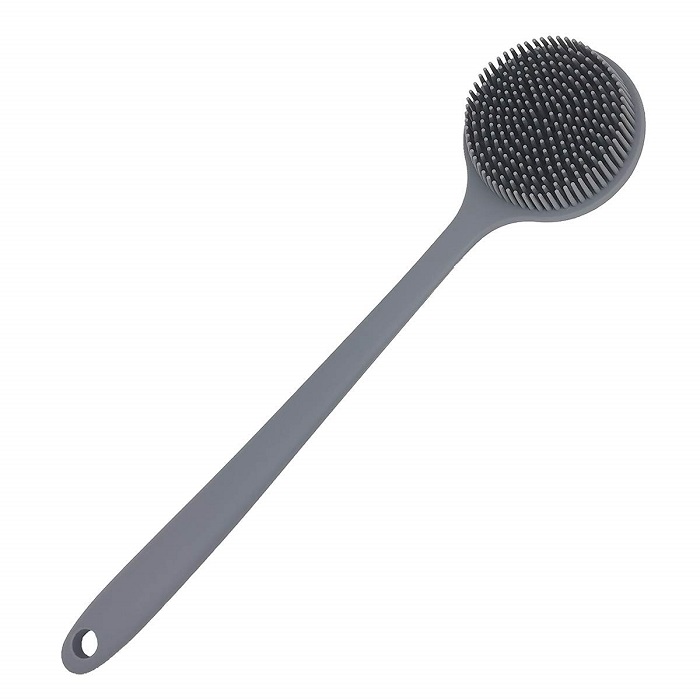 Your dad's arms aren't long enough to scratch the itchings on the back. Give your dad a hand with one of the best gifts for dad from daughter: this simple, yet handy back rubber, would you?
75. Wood Organizer Docking Station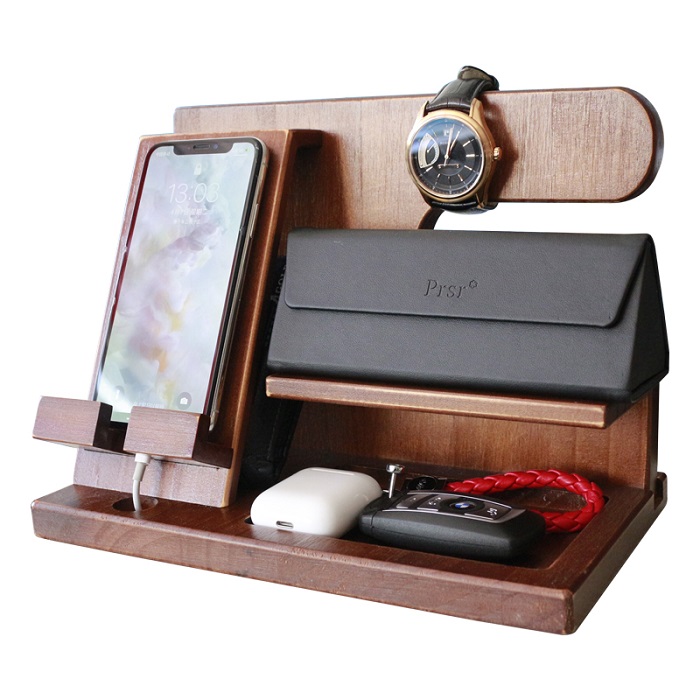 With this wooden docking station, he can keep all his belongings—wallet, keys, watches, and so on—nice and tidy. Although it does not have wires or cords, he may use his own to charge his gadgets.
76. Night Sky Father-Daughter Print
Regardless of age, you will always remain your father's little girl. Here, take a precise photograph of the sky and personalize your dad's place and day of birth on it to create a perfect piece of work art he would cherish forever.
77. Wooden Eyeglasses Holder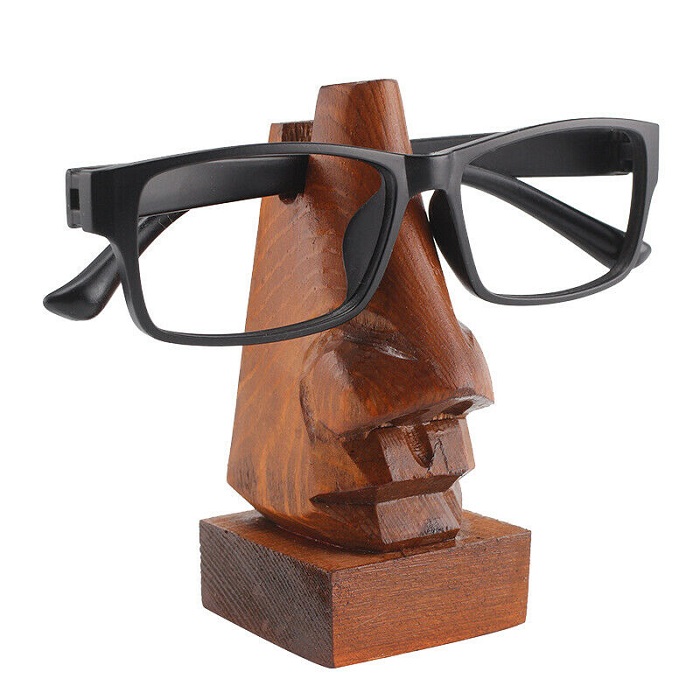 This whimsical figure crafted from hand-carved Sheesham wood will remind dad to store his spectacles in one place to avoid them being misplaced.
78. Customized Family Print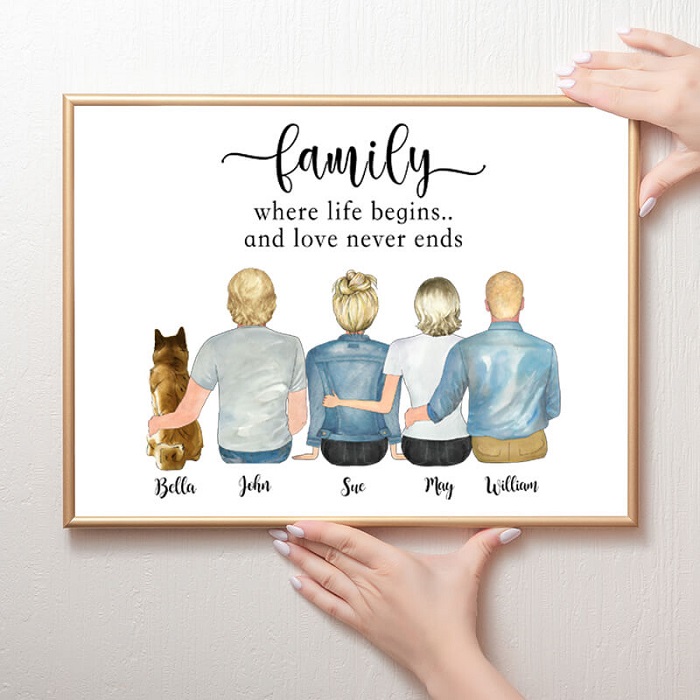 Choose from a variety of skin tones, hair colors, and outfit options in one of the highly recommended the best gifts for dad from daughter – Customized family print – to create an ideal unique family photo that exemplifies your family bond.
79. Wood-Framed Map Wall Art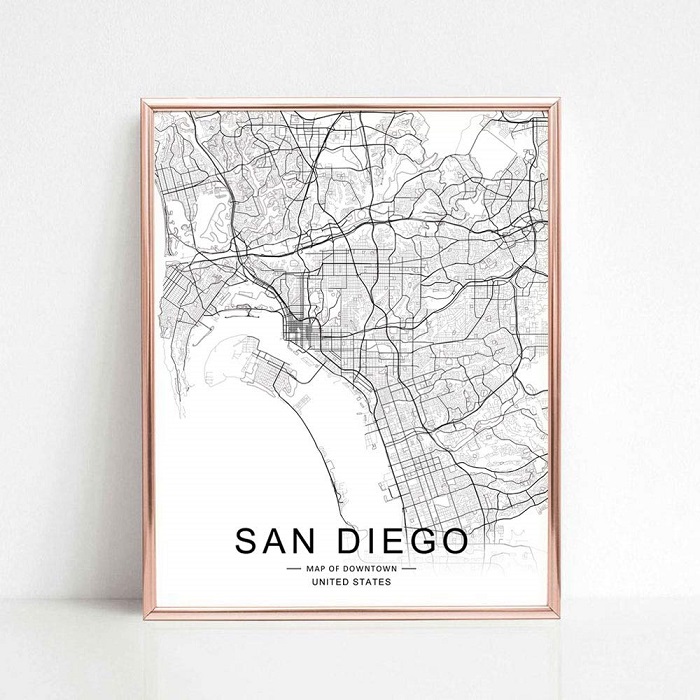 This framed wooden map heart is a unique way to express your dad's love for his hometown, whether he just moved away from his beloved city or is simply fond of the location he calls home. You can choose from more than 200 places worldwide, from state capitals to remote hideaways.
80. Watch Box Organizer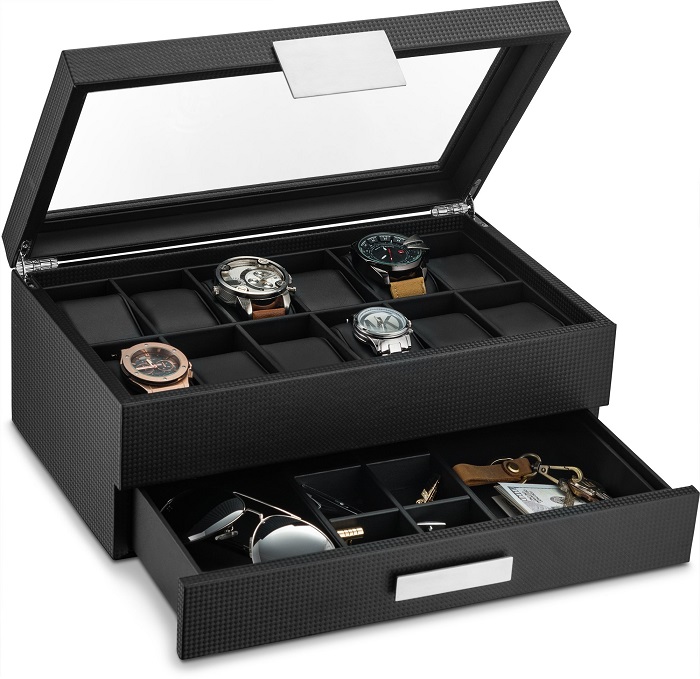 Your father treats his watches like children (you'd know), so it's only natural that he has a display case for them. He may display four watches while storing other accessories in the drawer underneath.
81. Custom Pet Portrait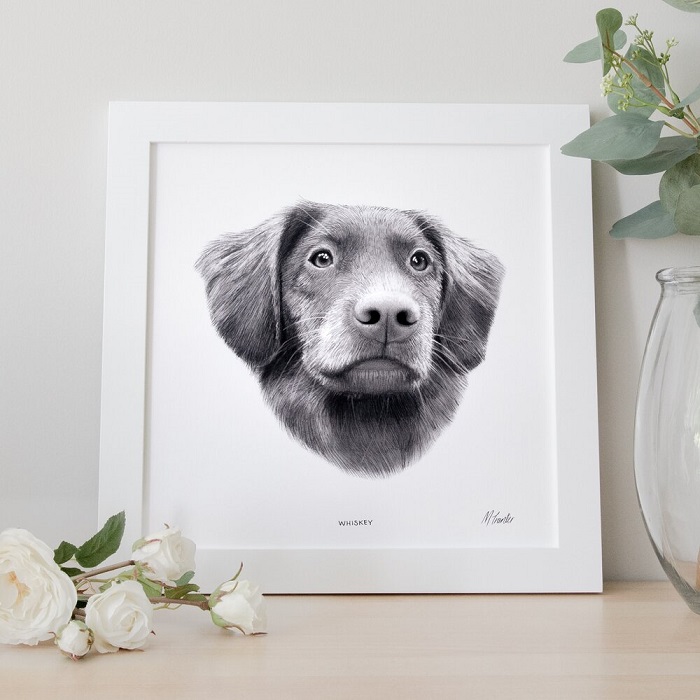 You should by now have come to terms with the fact that your canine companion is indeed your father's greatest buddy. Send a picture of your fur baby to an Etsy seller to celebrate their unbreakable bond, and he will create a digitally-mastered print for you that he will treasure for the rest of his life.
82. Copper Rain Gauge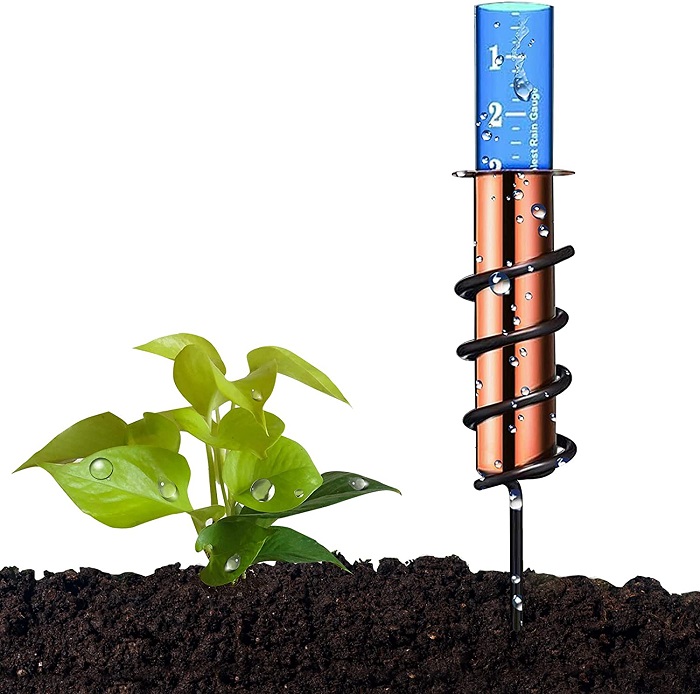 Because a man like him can't rely on a weather app. Select a tabletop-ready or garden stack rain gauge, one of the best gifts for dad from daughter we would like to highlight, and wait for your father to send measurements to you every time it rains.
83. Clog Slippers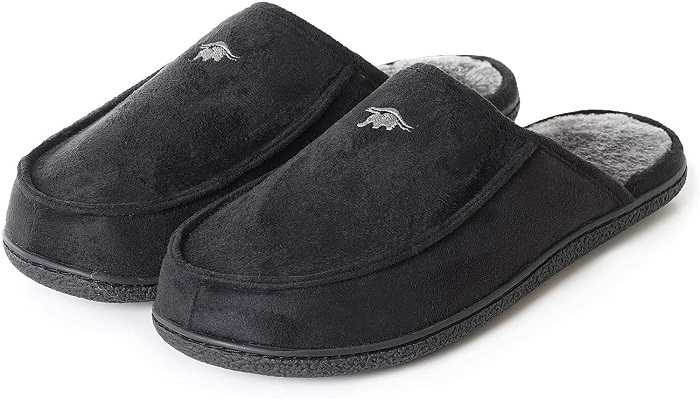 These slippers are so cushy and supportive that he will be tempted to wear them outdoors when walking the dog, getting the mail, or conversing with the neighbors. They have sturdy soles that can resist outside conditions.
84. Customized Tape Measure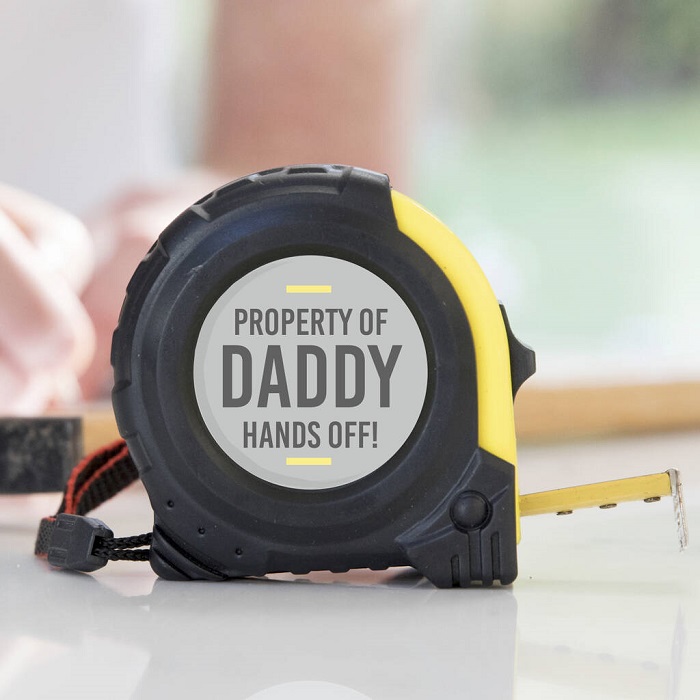 With this unique tape measure, you can thank him for all the work he has done around the house as a handyman.
More posts:
If your father (or stepfather, or even grandpa) has always been there for you, Ohcanvas doesn't need to tell you how valuable he is. Whether he's a grouchy dad, a goofy dad, or the sort of dad that lives for the opportunity to present a terrific Dutch oven, here are some of the best gifts for dad. We hope we've inspired you with gift ideas since the person who makes you smile all year deserves the best!