Buy some gifts for expecting dads that make the future father feel special. Whether the father is a first-time parent or an experienced parent, the birth of a child is always a momentous occasion. Practical gift ideas for the soon-to-be father may include something sentimental, useful, considerate, humorous, distinctive, or profound.
The ideas of Oh Canvas's all-inclusive, lovely gift list helps you uncover a variety of great gift ideas for dad to be at a range of rates to help you celebrate fatherhood with him on a variety of dates and locations, such as the delivery hospital, and birthday party, father's day, and more.
Awesome Gifts For Expecting Dads
1. Commando Dad: Basic Training Manual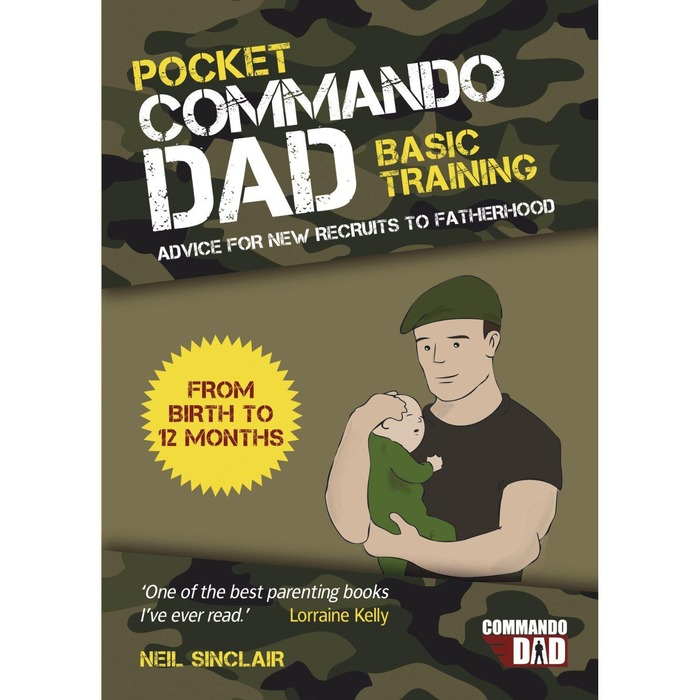 This was the book Prince William referred to when he first became a father. And if it's worthy of royalty… It is one of the best gift ideas for expecting dads, as it is one of the best dad books for new fathers. Packed with no-nonsense tips for surviving the first 24 hours and the first three years.
2. Daddy's Waist Tool Belt For Diaper Changes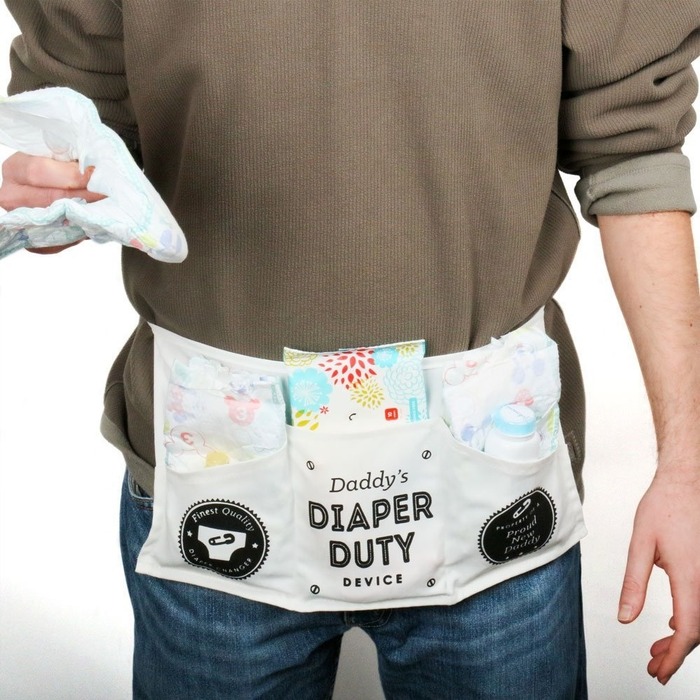 Changing stinky diapers is a task that many new fathers may not be looking forward to. This nappy kit equips kids with everything they need to do the work at hand in a fun gift. In addition to diapers and wipes, there are also a pair of nappy lifting tongs and a pair of safety goggles for a bit of added fun.
3. Experimenting With Babies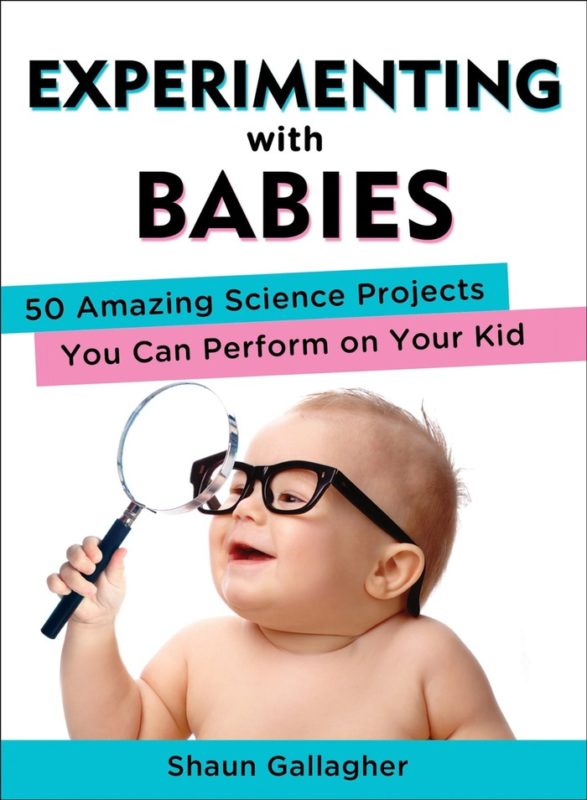 This fantastic book explains how to conduct fascinating and entertaining creative studies of your baby's development. You are able to comprehend how your child's mind functions and how they acquire new skills. This is a perfect father's day gift for expecting dad who is inquisitive.
4. Hand-Castings Of Precious Moments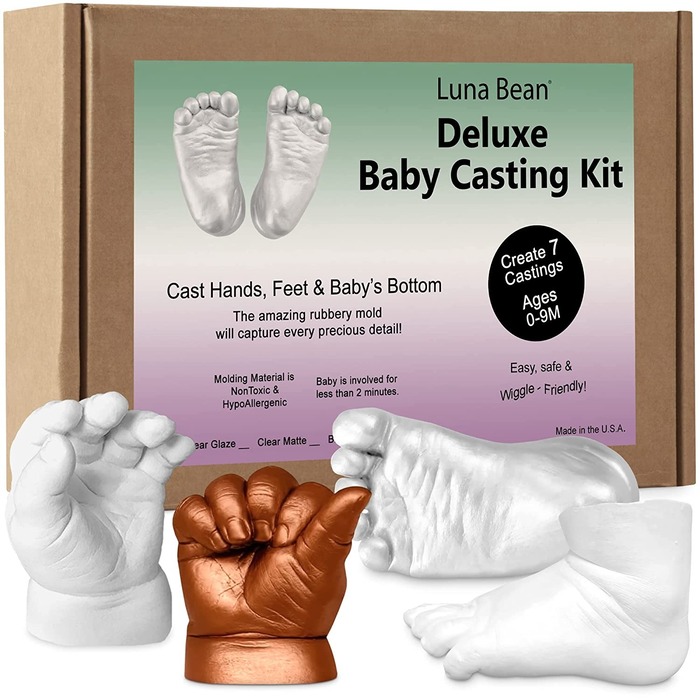 The first time you are able to hold your child's hand is one of the most memorable moments as a parent. Using these do-it-yourself kits as amazing gifts for expecting dads, you may create a cast of your hands to capture the moment. You can take imprints and create a clay model or even a bronzed sculpture to preserve forever. Hand-model kits are a perfect gift for an expectant father. They can cherish the memories of holding those small hands on their own.
5. Skin-To-Skin Bonding T-Shirt For Kangaroo Care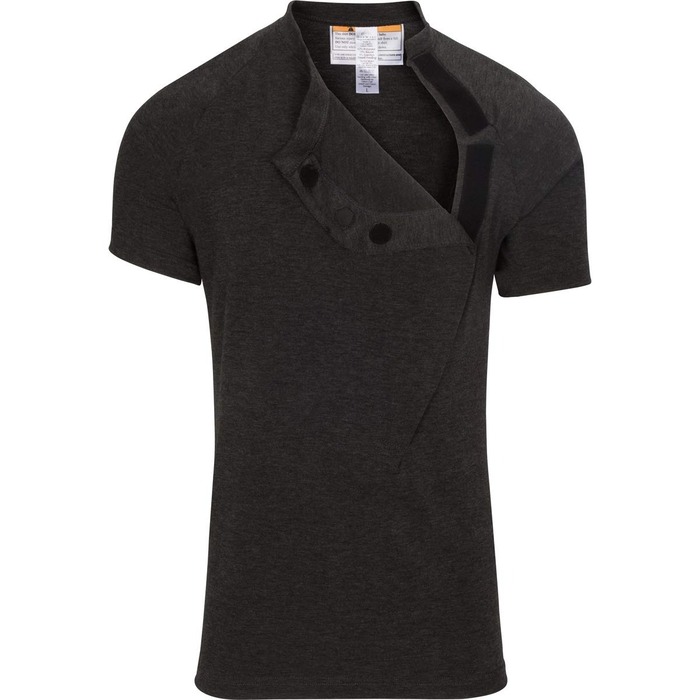 We adore these dad shirts, which feature a specific pouch for carrying a newborn baby. They are ideal for skin-to-skin contact between babies and their fathers. For the gifts for expecting dads from wives, nothing can be more suitable. Brilliant to wear in the hospital for cuddles immediately after birth and ideal for cuddle time at home with a new dad.
6. Stylish Baby Carrier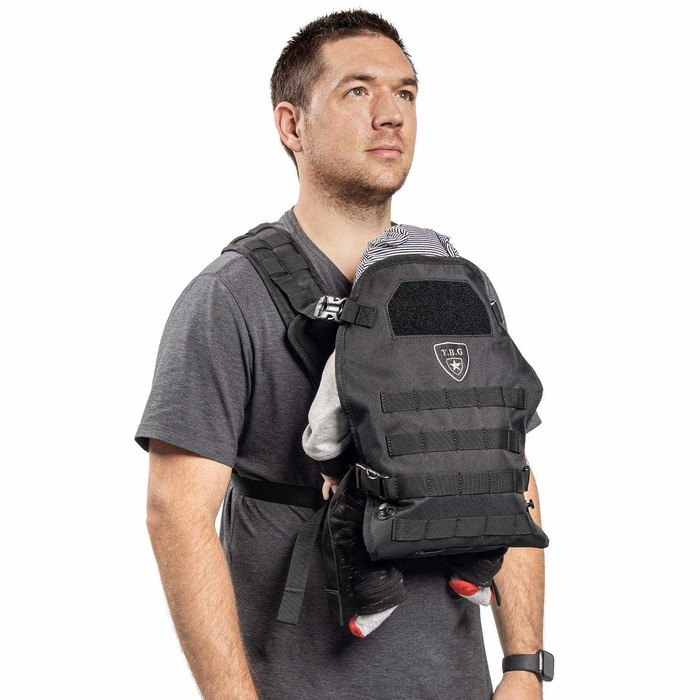 A new baby carrier is an essential piece of equipment for new babies and a terrific method for dads to get out and about with the baby. This one features neutral hues and a sophisticated style that fathers will adore. This is one of our favorite gift ideas for expecting fathers because it allows you to carry your infant or toddler in four different positions, both facing inwards and outwards, as well as riding in a backpack position as they become older.
7. Dad-Friendly Rucksack Changing Bag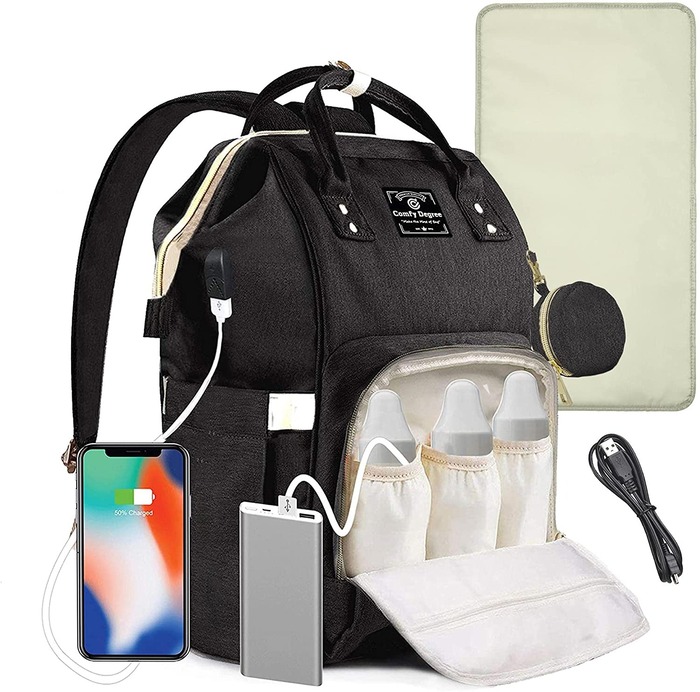 So many diaper bags are primarily intended for mothers. Why not choose a stroller that your father will like carrying? Try to get one that can also be used as a backpack to make it easy for fathers to carry.
It can be worn as a backpack, attached to a stroller, or carried by its handle. It is available in a variety of neutral hues, perfect for a unisex birthday gift for a dad to be. Since it functions as a backpack and has a great design, it may be used to transport all of a toddler's necessities after he or she has outgrown the infant stage.
8. Engraved New Dad Bracelet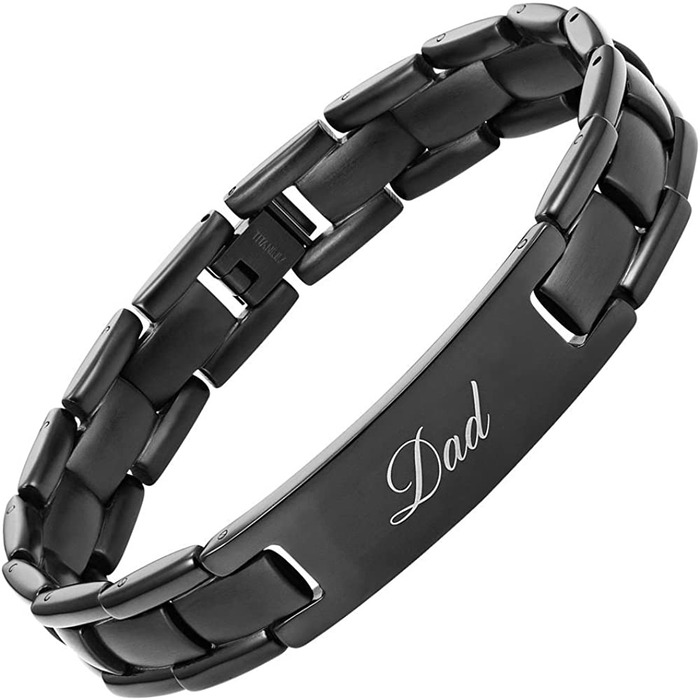 These titanium bracelets are fashionable and aesthetically pleasing, making them ideal father's day gifts for expectant dad. The front is etched with "dad" and the back with "Best dad ever." They come with additional links that can be added using the included kit, so there is no need to worry about them not fitting.
9. Whisky Glass For Dad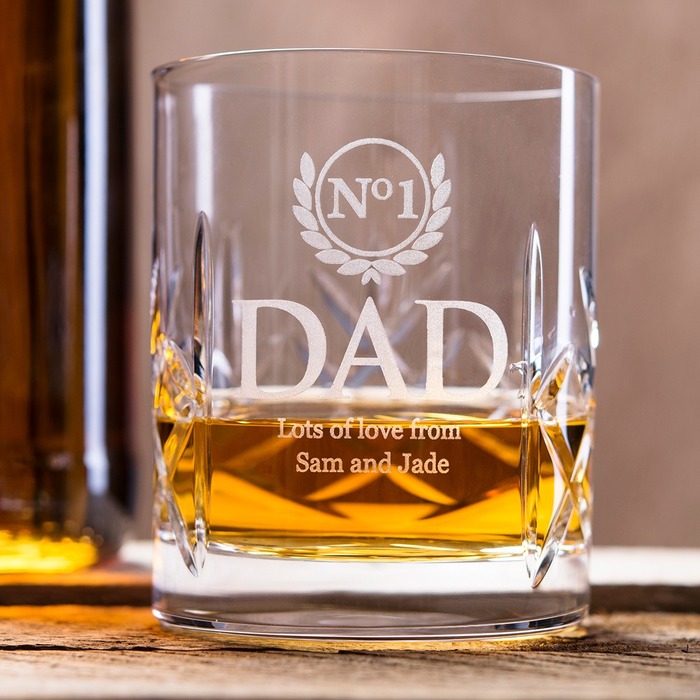 To wet the baby's head, every father needs a fashionable tumbler. By giving them keepsake gifts for expecting dads that are inscribed with the baby's expected birth year, you will ensure that it will be cherished.
10. Expecting Dad Gift Sonogram Ultrasound Keychain Custom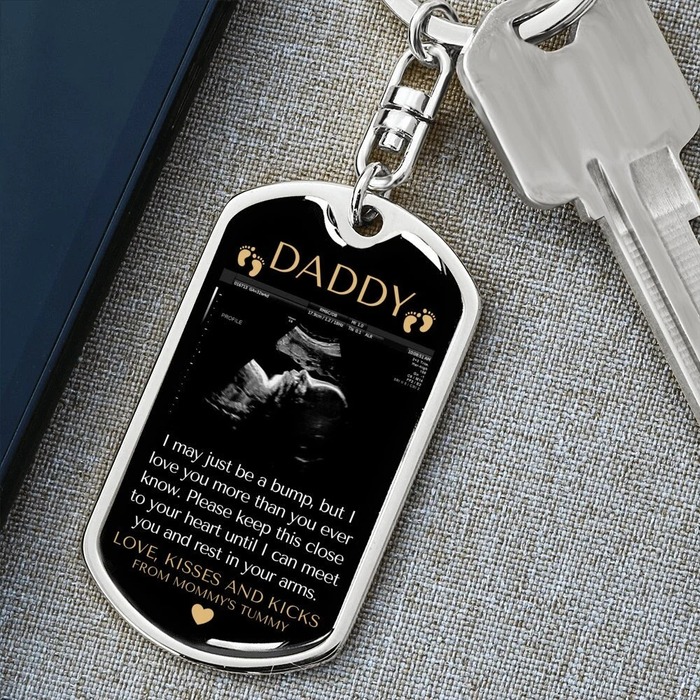 This ultrasound keychain is a nice way to memorialize a special time in one's life. Even when he is away from home, the dad to be is able to recall his home-based ray of sunlight.
Practical Gifts For Expecting Dads
11. Fragrant Candle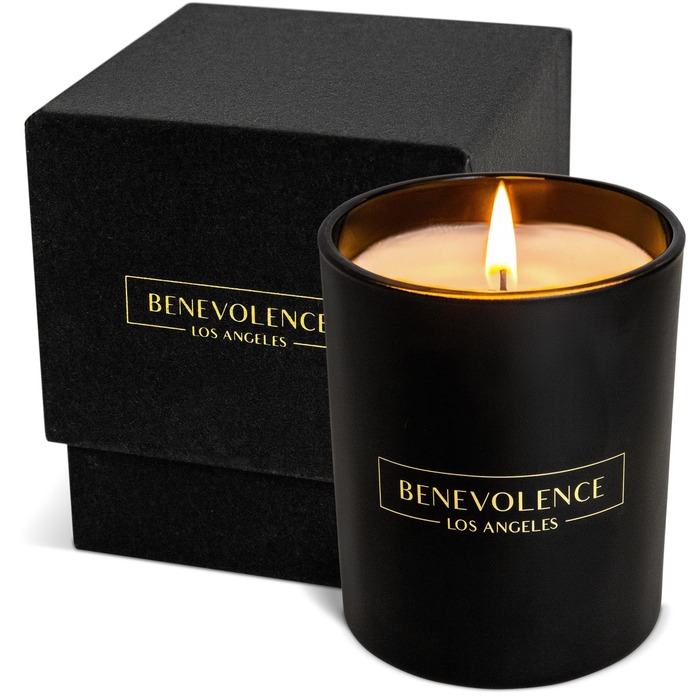 The aroma of caring for a newborn? Not always so refreshing. These fragrant candles will replace the perfume of new baby powder with a delightfully fresh aroma.
12. Aroma Ultrasonic Diffuser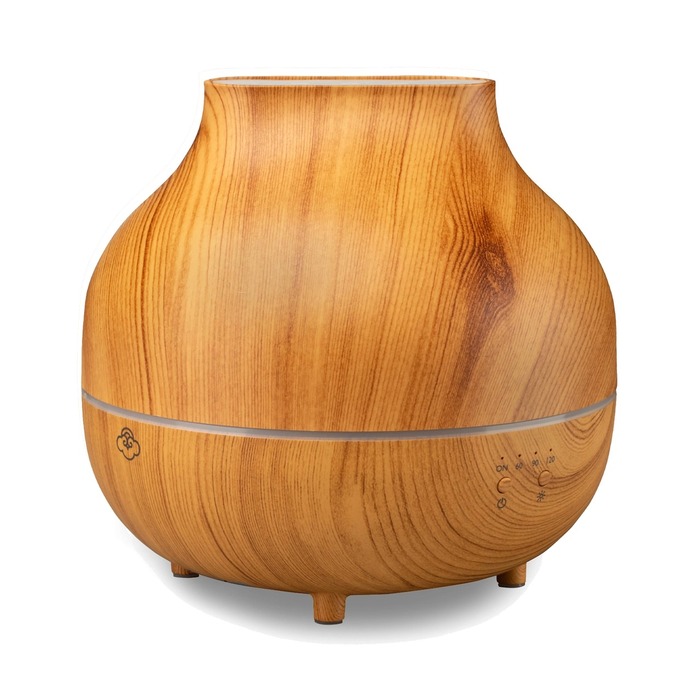 When it comes to gifts for expecting dads, it really doesn't matter what you buy—it's thought that counts. This diffuser from Muji is not only a terrific method to freshen the air in your house, but it also serves as a stunning minimalistic accent piece.
13. Restorative and Restful Sleep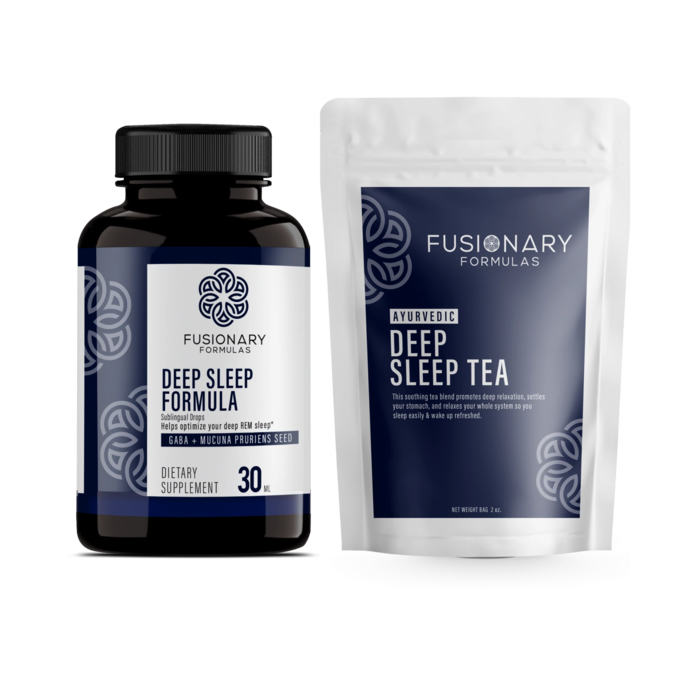 What could be more appreciated by someone whose nocturnal hours have recently been chopped in half than the gift of sleep? A lack of a regular sleep schedule can be quite detrimental. That is why you need these gifts for expecting dads that he requires.
14. Heavy Throw Blanket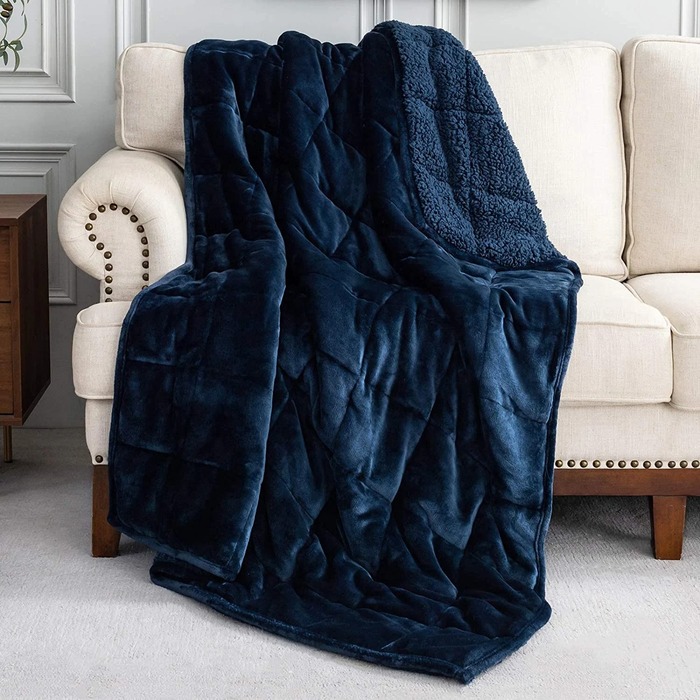 Are you in need of Christmas gifts for expecting dads? As long as we're discussing sleep, how about a weighted blanket? Guaranteed to provide your friend with the highest quality within their available hours.
15. Stanley Legendary Classic Camp Mug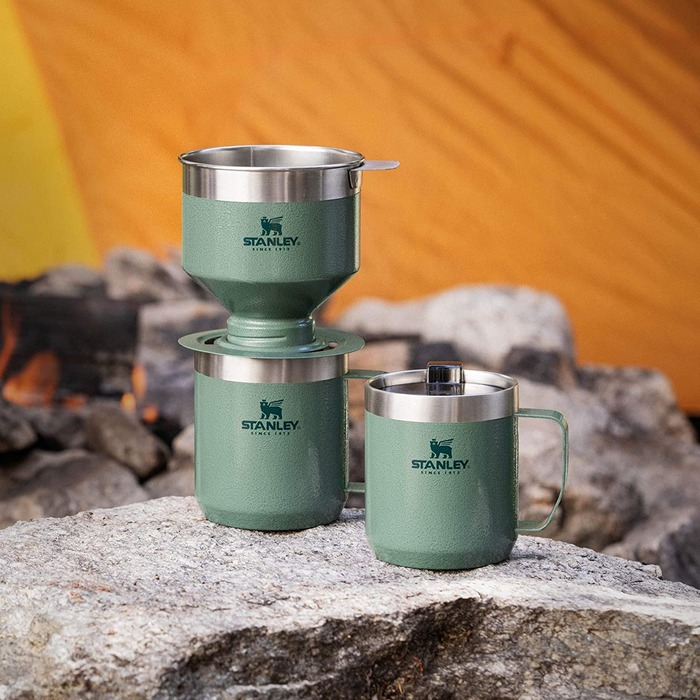 There will not always be time at home for a leisurely cup of coffee. When your friend needs to multitask and run errands, this travel coffee mug will come in handy.
16. Infant Optics Monitoring System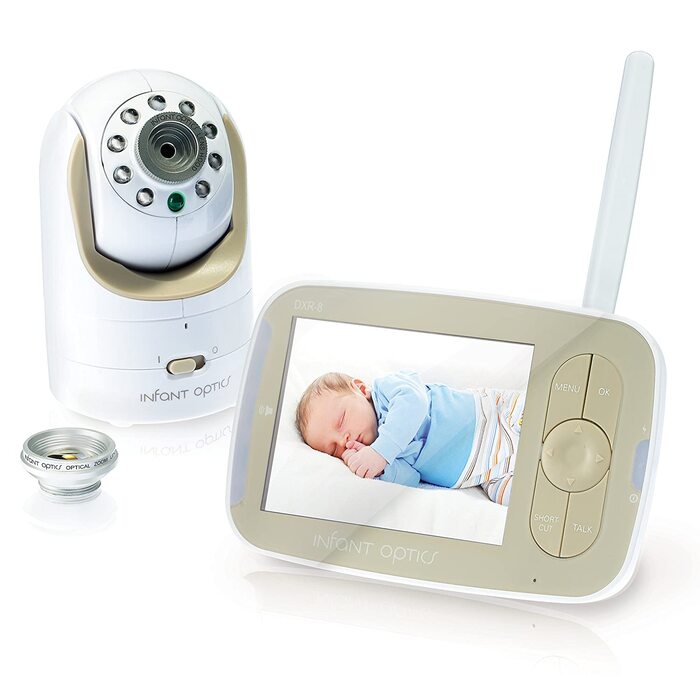 This baby monitor is a practical birthday gift for expecting dad that he will find useful. This item received the highest ratings on Best Buy!
17. Boyfriend Fiancé Husband Dad Mug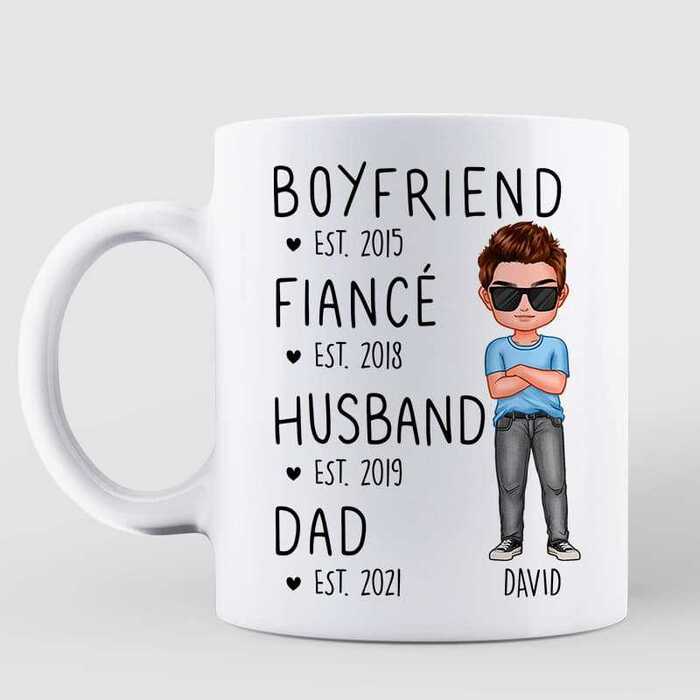 Are you the aforementioned mother? Then, this personalized mug is a lovely, unique, practical, and fun gift. Consider how far you've come together as you start on an exciting new journey! The mug is a great gift for new dads and expectant dads for any occasion.
18. Hypervolt GO Massage Gun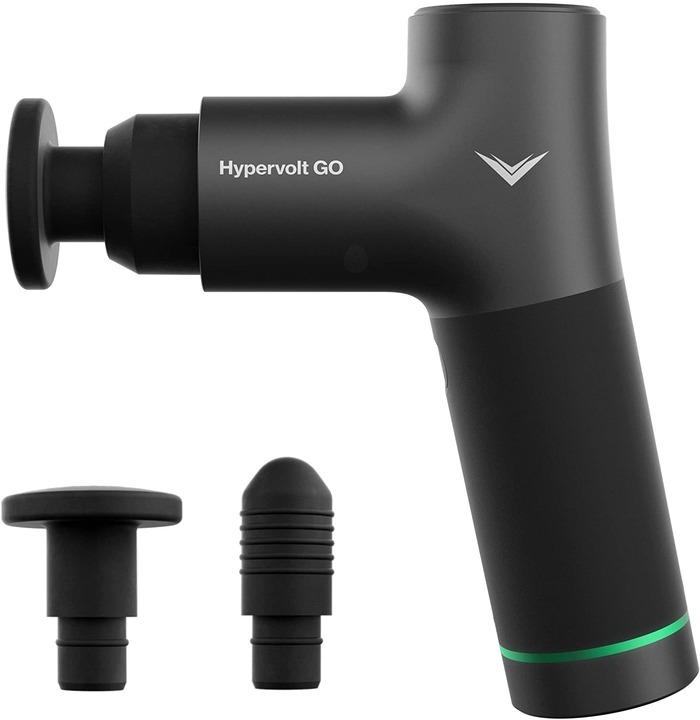 We have never encountered a man who does not enjoy a massage gun. While the women unwind in a massage chair, the fathers can use this equipment to soothe their muscles.
19. Stroller Baby Jogger City Mini GT 2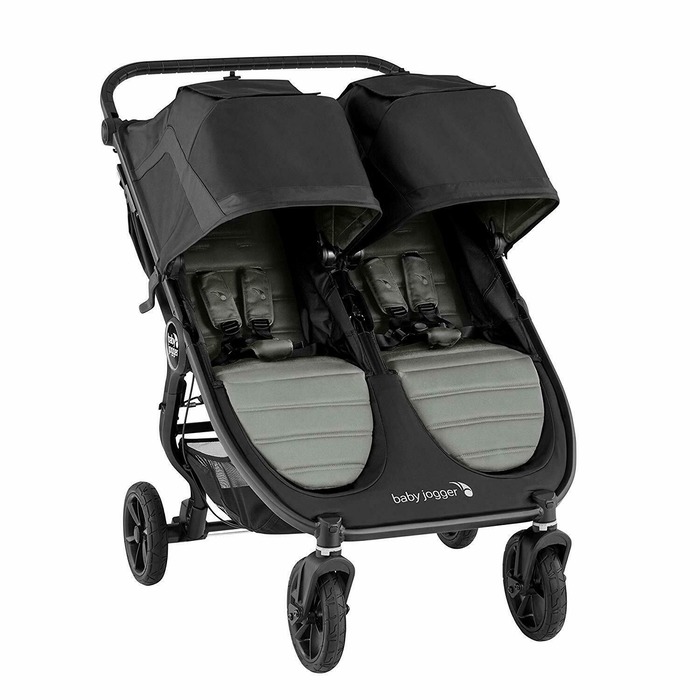 Obviously, strollers are one of the best gifts for expecting dads dad when he has a child. But give your friend one of these nice, silky ones that slide like butter on bread.
20. Salt & Stone Deodorant Formula No. 1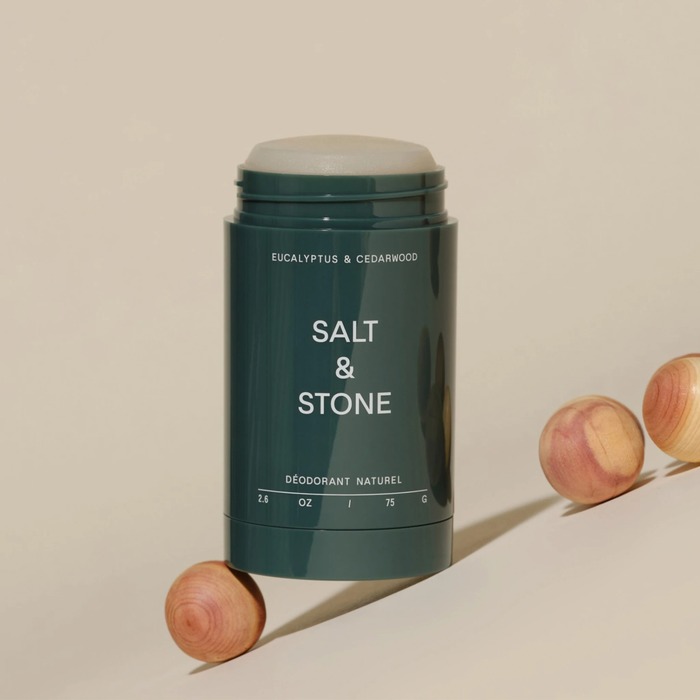 When you're a new parent, it's easy to forget about basic necessities. Personal hygiene can feel like a luxury to a busy father, so give them this deodorant perfumed with eucalyptus and cedarwood. Include them on the list of wonderful gift ideas for expecting dad you can give to your husband for his birthday, Father's day, or Christmas.
Cool Gifts For Expecting Dads
21. Portable Diaper Changing Pad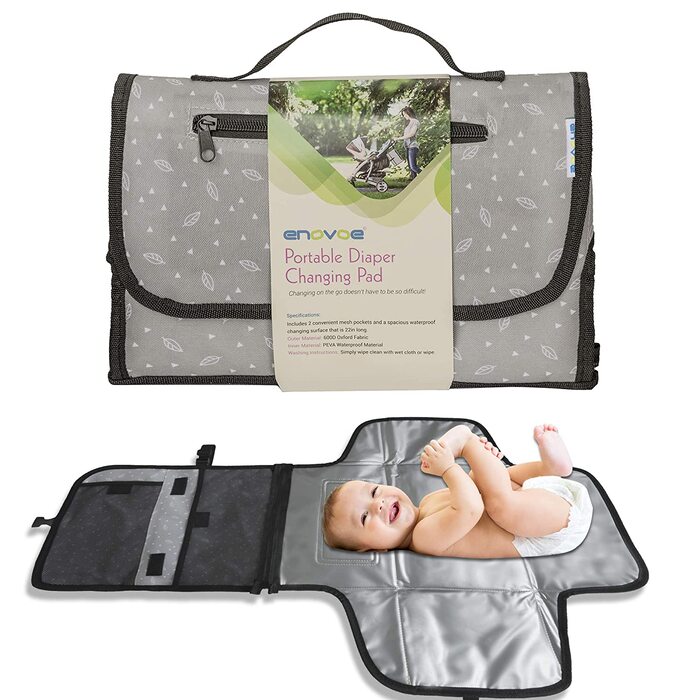 The new dad is likely unprepared for the feeling of absolute fear they experience when out with their child and unable to change a dirty diaper in a safe location. A portable diaper pad is a must-have for diaper-changing fathers since it can be laid down anywhere to produce a nice, clean surface ideal for diaper changes on the go.
22. Photo Frame For Expecting Dad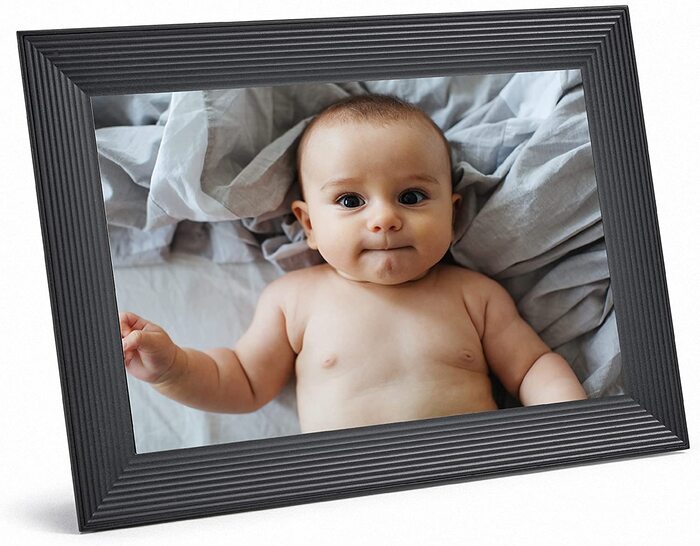 Most men do not give much thought to displaying photographs of their loved ones. When we become fathers, though, everything changes. And, you know he will need some gifts for expecting dads that he can help him do this.
When a child is born, the parents become parents first and photographers second, documenting every moment and developmental milestone. A digital image frame is ideal since it allows him to recall these events without having to access them on his smartphone.
23. Portable Audio System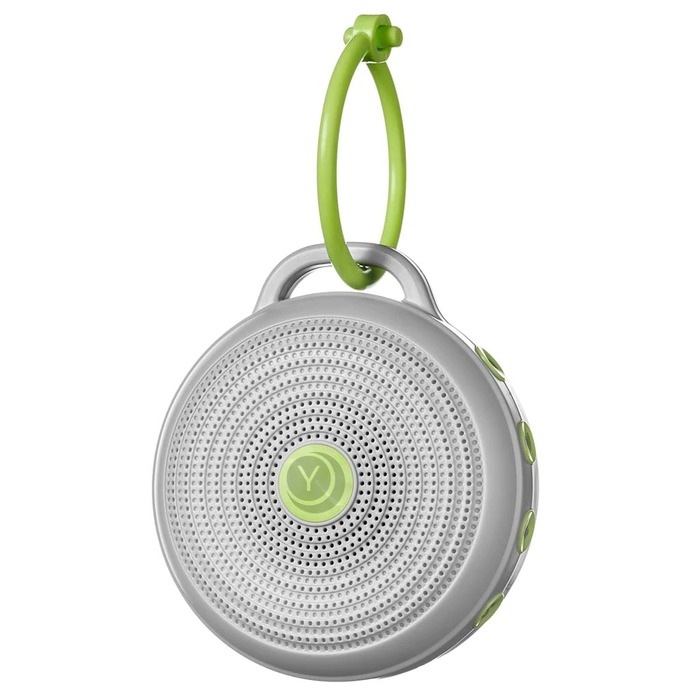 Preparing a useful first father's day gift for expecting dad? Once he purchased a portable machine that played the same type of white noise he was accustomed to hearing at home, he had a lot better time napping while traveling.
24. Dr. Squatch Pine Tar Bundle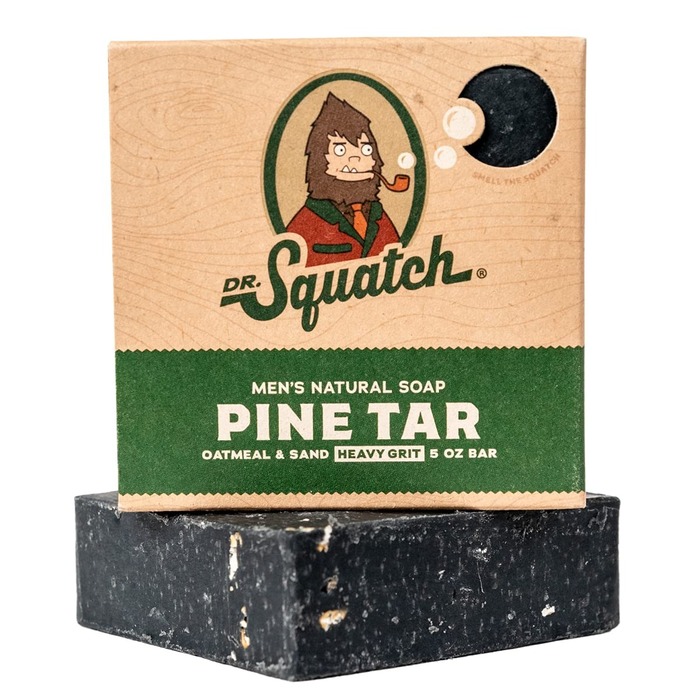 When he spends all day surrounded by the scents of baby powder, baby soap, and… other less pleasant odors, it can be difficult for him to feel like the masculine man he presumably desires to be. However, this Pine Tar bundle from Dr. Squatch contains everything he needs to transform his shower into a brief but much-appreciated sanctuary.
In addition, if you need gifts for expecting dads, do not miss this as they are entirely natural, so they do not include hazardous chemicals whose aroma could be harmful to the newborn if they catch a whiff of it after he exits the shower.
25. Mounted On The Door Is A Pull-Up Bar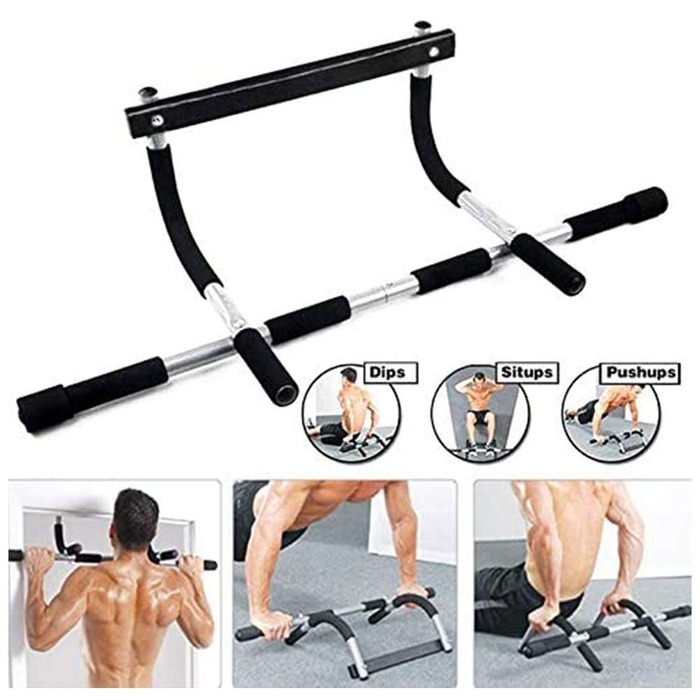 Time for exercise and space for home gym equipment vanish almost immediately following the birth of a child. A quality pull-up bar can help alleviate both issues because it can be mounted in virtually any door frame and does not require any floor space. And once it is installed, it will be simple for the new dad to squeeze in a few chin-ups or pull-ups between diaper changes and other tasks. Give him this birthday gift for expecting dad so that he will be able to take care of himself while caring for his family.
26. Transitional Golf Shoes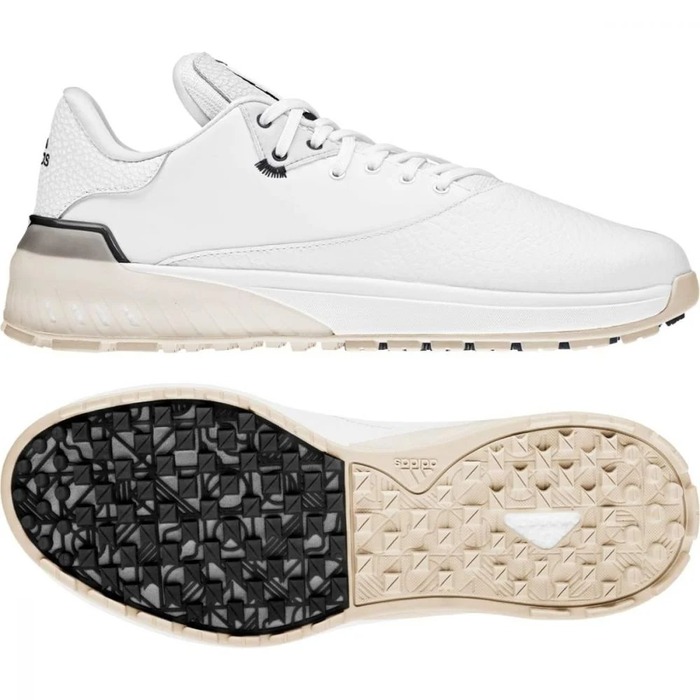 Before the birth of the kid, some dads made it a point to engage in as many enjoyable activities as possible, knowing that they would be spending a lot more time at home after the baby arrived.
On Father's Day, give your stepfather golf-related gift ideas for expecting dad that will enhance his next experience. They are constructed of water-resistant Italian leather and have CrateTechTM rubber grip outsoles that give excellent traction on the course.
27. Stubble Trimmer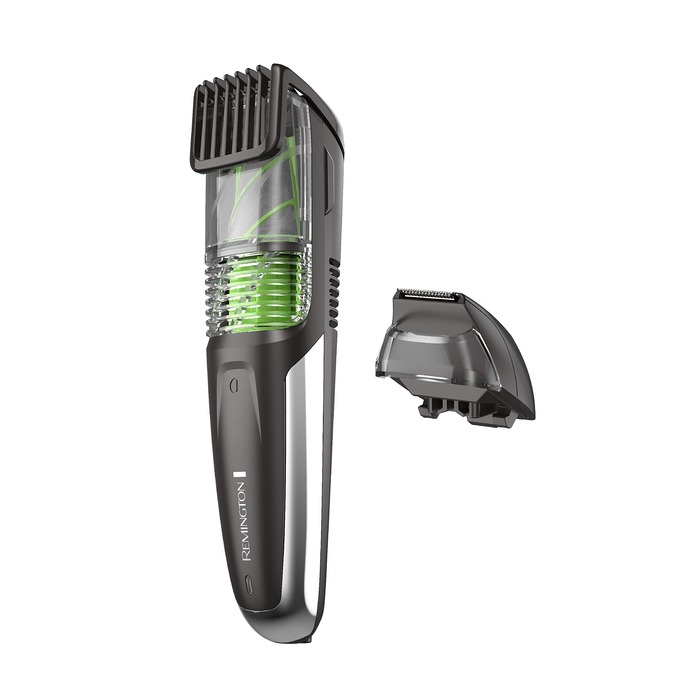 When you have hardly enough time to eat, you certainly do not have the time to shave. This makes an excellent beard trimmer one of the best gifts for expecting dads who fear their grooming will deteriorate after the baby is delivered. We placed it at the top of our list of the finest stubble trimmers on the market because its many length settings and razor-sharp blades make it simple (and most importantly, fast!) to trim his beard into elegant stubble.
28. Ember Mug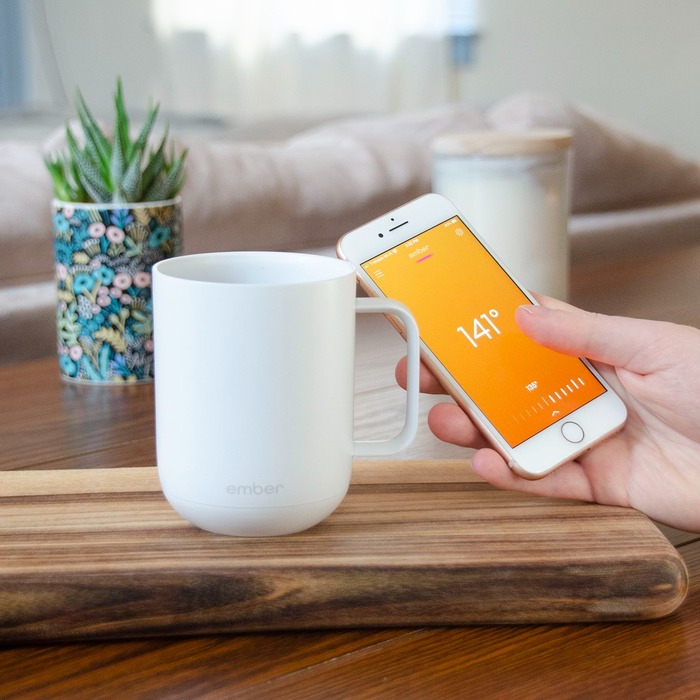 The fact that the Ember cup has nothing adorable about becoming a father makes him love it even more. Nonetheless, you should check out this app-controlled, warming coffee mug. It is a game-changer for all parents. Your hot beverage truly retains its temperature.
You can select your ideal temperature, and the cup will maintain it. It includes a charging coaster, and the battery stores one hour of charge. Just a thoughtful birthday gift for expecting dad you should know.
Funny Gifts For Expectant Dads
29. The Man Behind the Bump T-Shirt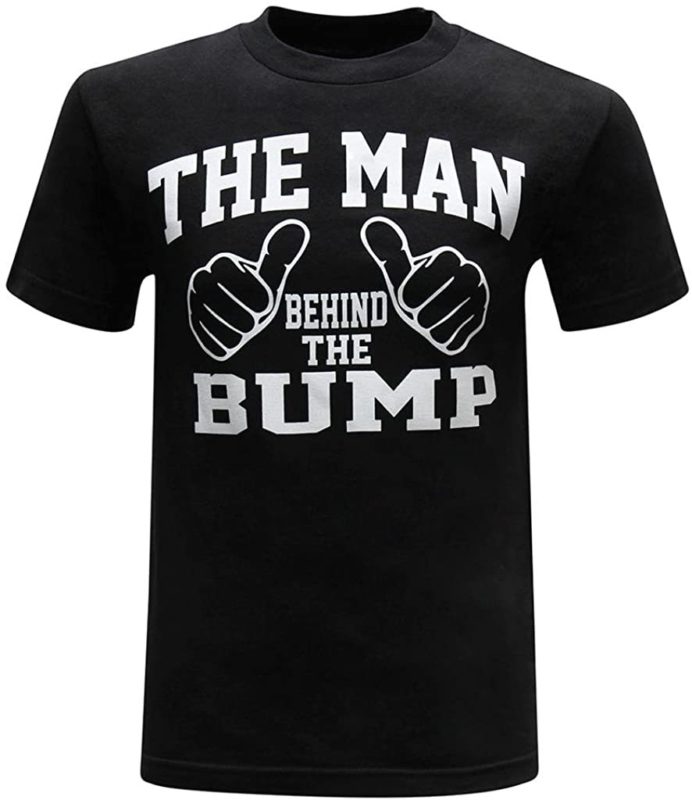 While expecting mama typically receive really sentimental presents, sometimes fathers prefer humorous ones. Funny first-time dad gifts can't go wrong with a funny matching T-shirt. This "man behind the bump" shirt is a humorous father's day gift for expecting dad that he can wear with pride, and it's a great approach to get him to consider himself a parent.
30. Dad's Emergency Kit Pint Glass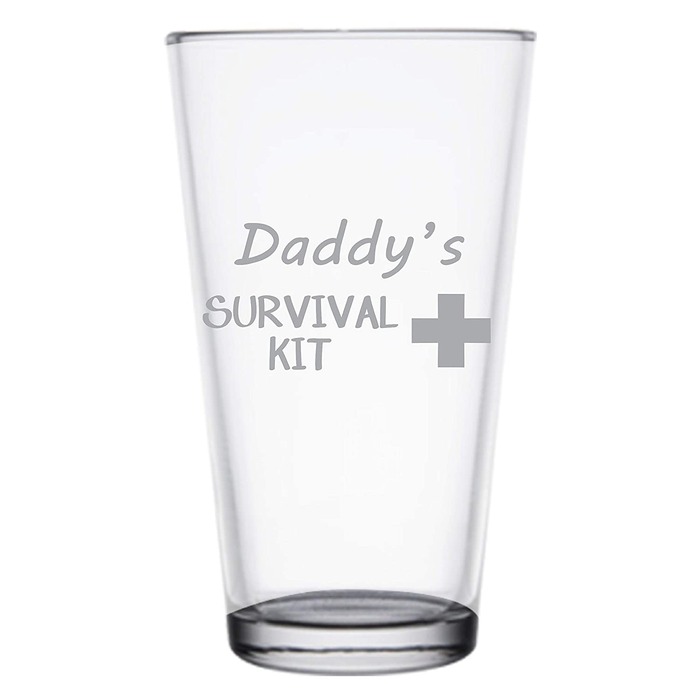 Every father understands that a cold beer is sometimes the only way to celebrate putting a fussy infant to sleep. This pint glass may be engraved with Dad's name, so on Father's Day or his birthday, he can toast to getting more rest.
31. Full and Low Battery Complementary Set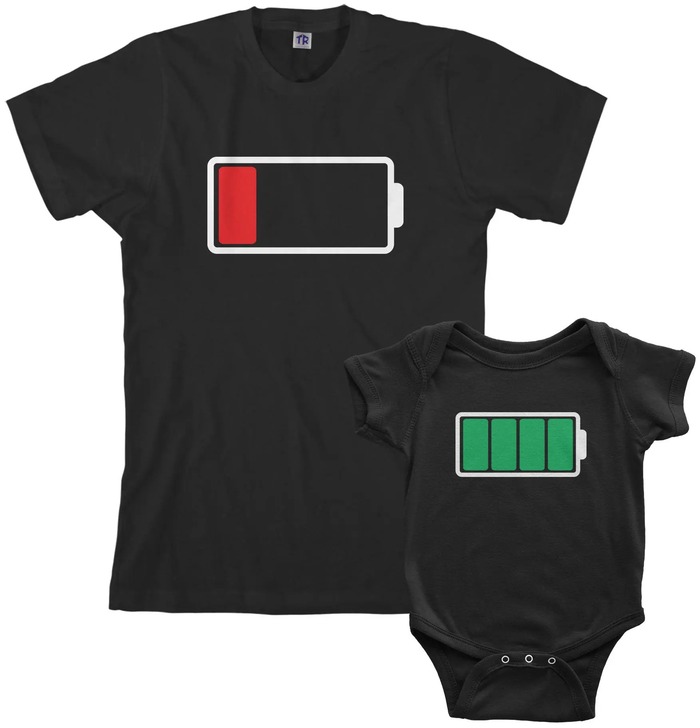 Available in a number of colors and sizes, these funny matching sets are ideal for any dad to be. His charge may be getting low, but the knowledge that his child is content is all he needs to continue.
32. Kee Calm This is my very first Father's Day T-shirt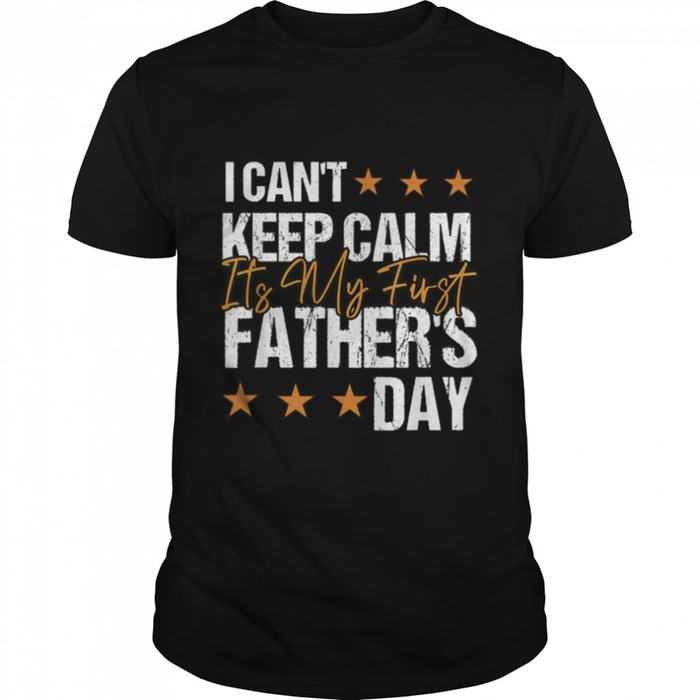 Buy this T-shirt as a funny father's day gift for dad to be who is celebrating his first Father's Day this year; he'll wear it with pride if he's maintained his composure throughout the ups and downs of fatherhood.
33. Diy Scratch-Off Lottery Ticket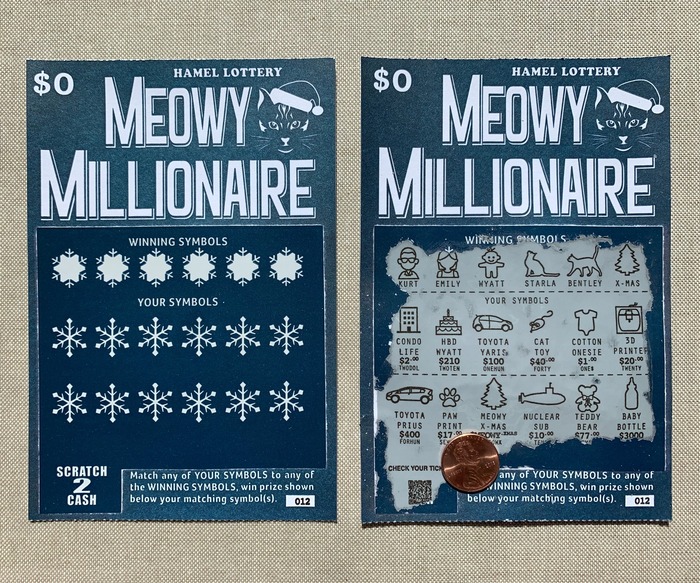 Fathers are notoriously difficult to shop for, so if you're stumped for Christmas gifts for expecting dads, check out this video on how to make a scratch-off card and lottery ticket — it's a great idea! He may not win any money, but all fathers would agree that having their children around is much more valuable.
34. 50 Dad Jokes Button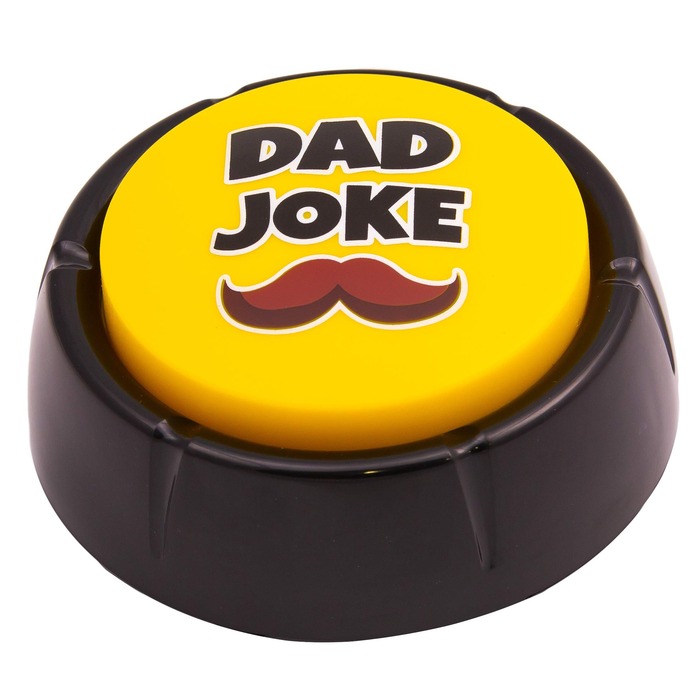 The crucial is the perfect gift for a new father that will set him on the proper path to fatherhood. The talking button contains over 50 jokes that will make him and his entire family laugh out loud. It is portable, so he can even bring it to work to share these hilarious jokes with his coworkers if his family members no longer wish to hear them.
35. Amusing Shot Bottle Labels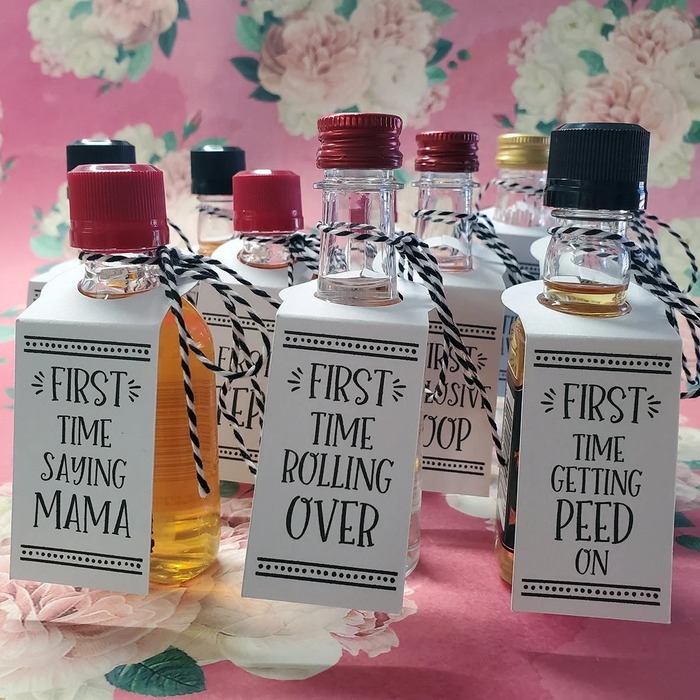 If you want to give him a thoughtful gift that will endure at least a year, consider these intriguing shot bottle tags, which provide a glimpse of things to come. The best gifts for new dads commemorate each of the baby's and parents' first-year achievements.
Further reading:
Whether you're looking for the perfect gifts for expecting dads or just a great gift idea for a father-to-be in your life, you'll discover hundreds of awesome gifts that any new father would love listed above.