Finding the appropriate gifts for fathers can be a significant challenge. Your stepfather is no different and maybe even more difficult to shop for if you've only known him briefly. An ideal gift card or a necktie is a safe bet when you're stumped for ideas.
However, with this inspirational gift guide by Oh Canvas, you'll get perfect gifts for stepdad that he'll cherish for years. Browse the list, and you're bound to make him the happiest father in this world!
Funny Step Dad Gifts 2023
1. Kombucha Brewing Kit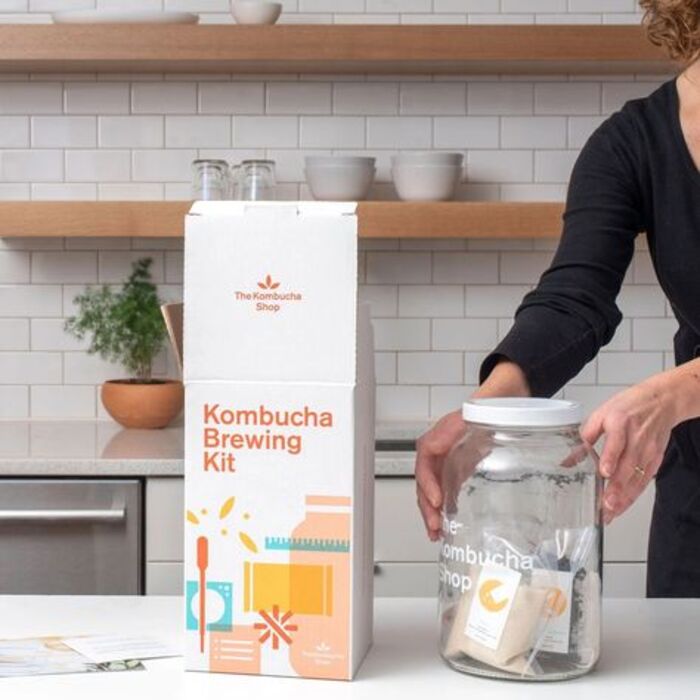 The DIY package includes everything he needs to make kombucha for a long time: six swing-top bottles, a stainless steel funnel, a bespoke bottle brush, and vital culture nutrients.
2. Hot Sauce Making Kit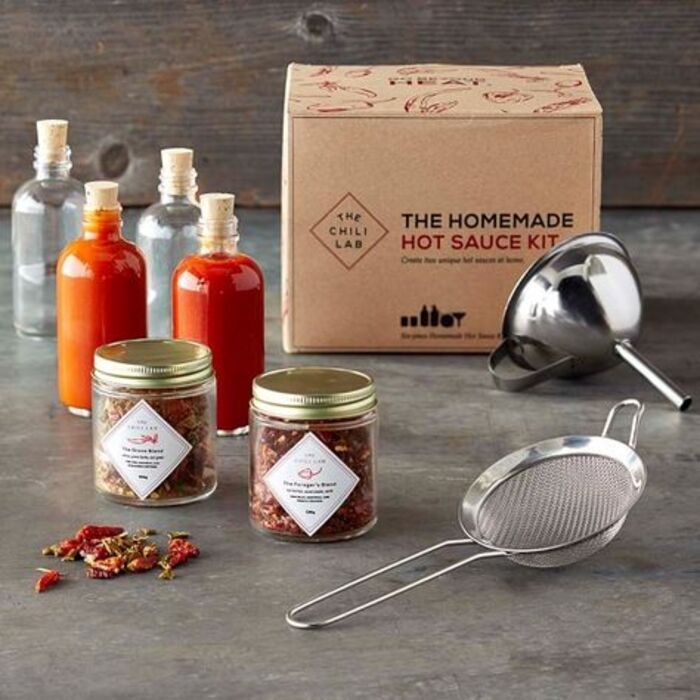 Is your stepfather a fan of hot sauce and home improvement projects? Don't miss out on funny stepdad gifts that will give him everything he needs to make his spicy sauces.
3. Funny Travel Mug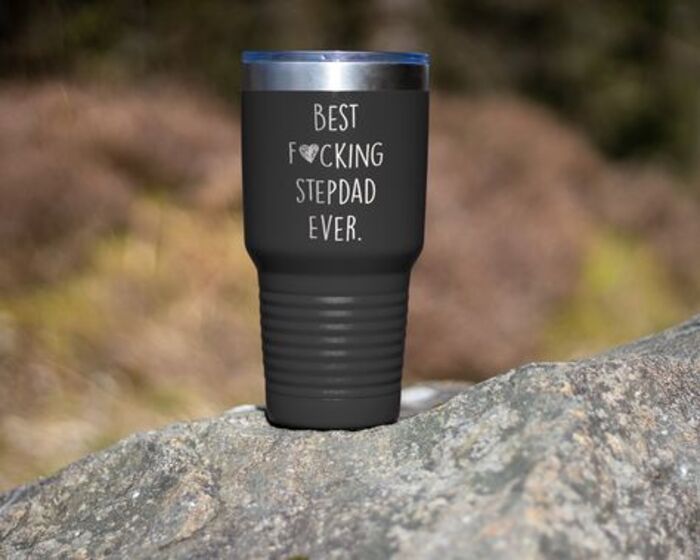 This travel mug is great for showing your step dad how much he means to you. His face will light up with joy as it keeps his drinks hot or cold for hours. This funny tumbler is perfect for stepdad who loves to travel to new places.
4. Rosewood Brainteasers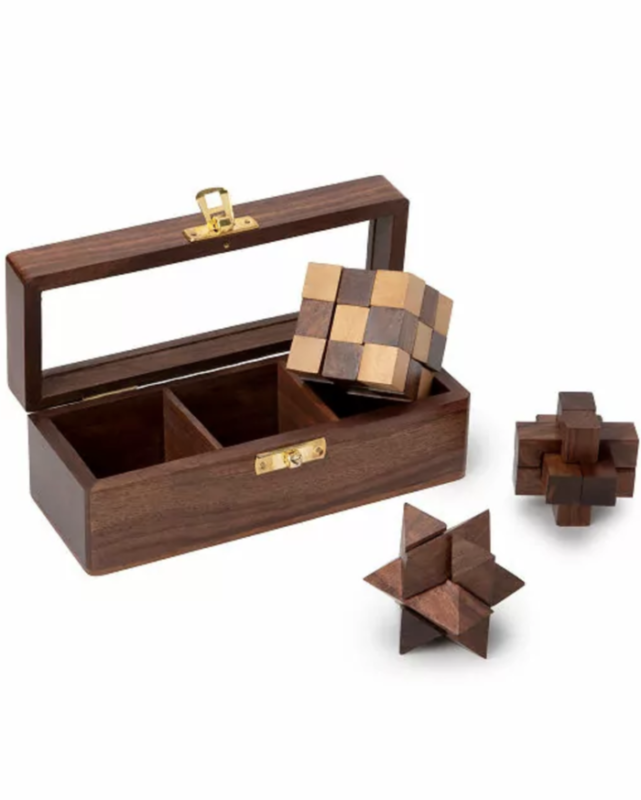 In search of the best gifts for stepdad that'll make him smile. Stepdads with a mind of their own are encouraged to apply. With these gorgeous rosewood puzzles, he'll have time to watch a romantic comedy with your mother.
5. Whiskey Cufflinks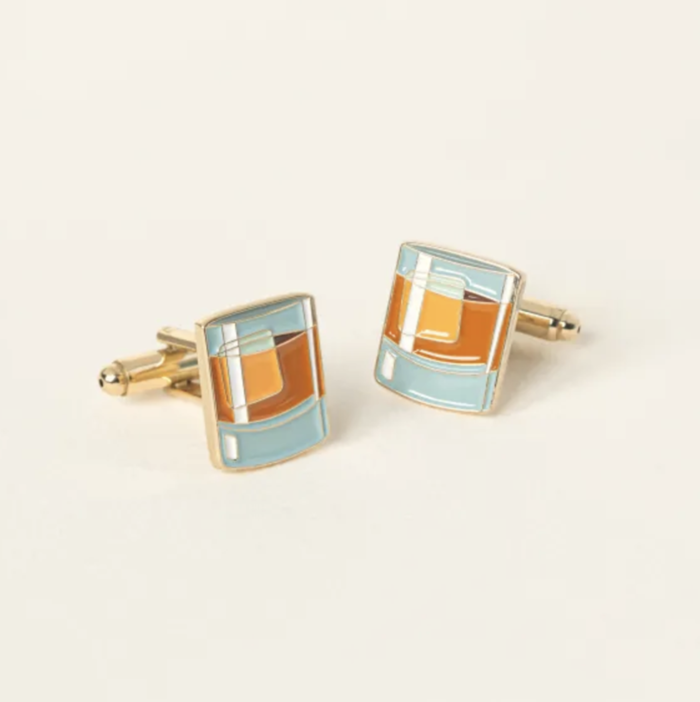 These adorable, handcrafted cuff links are ideal for your best bonus dad jokes if he enjoys whiskey. Together, they pay honor to the drink of choice.
6. Grassroots Par Three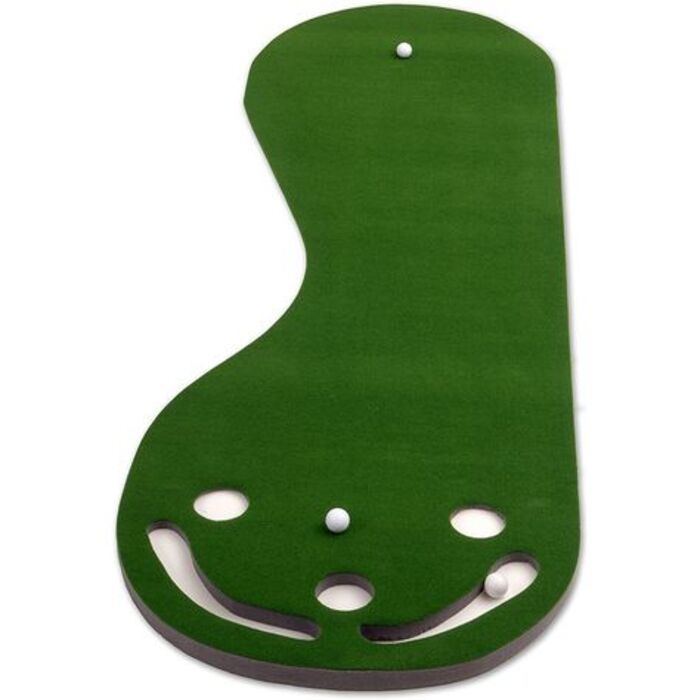 You can bring the putting green into the house if your bonus dad wants to get more active at home. This pad also has a few "sandtraps," which will help him improve his skills even more.
7. Tabletop Baseball Game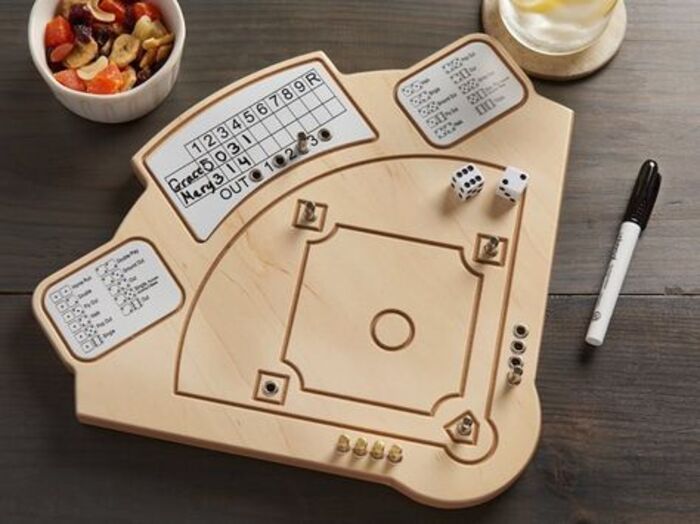 You can't go wrong with this tabletop baseball game when looking for funny gifts for step dad. Any best dad who enjoys game night will swoon over this little baseball field. It's adorable, but it'll also provide hours of entertainment for the entire family.
8. Pet Portrait Canvas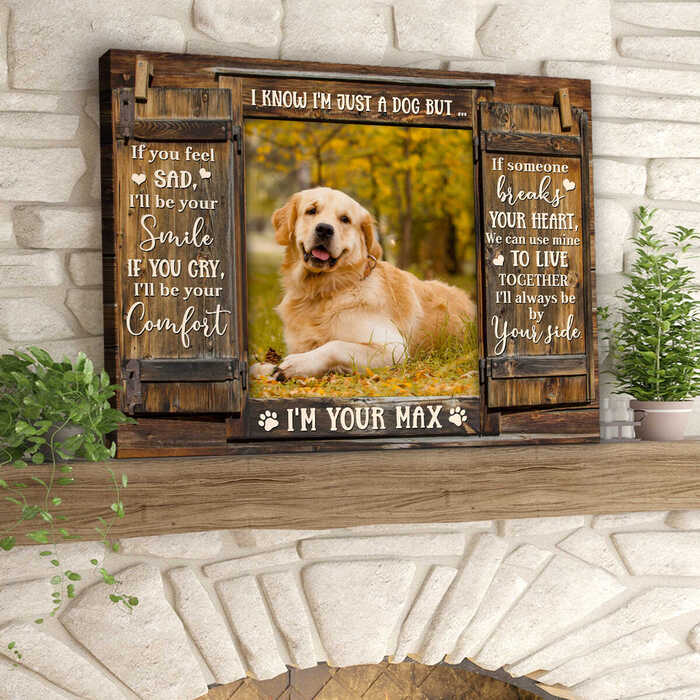 This stunning print is sure to brighten the day for any dog lover. These thoughtful Father's Day gifts are as simple as sending in a picture of your dog and watching the digital artwork come to life.
9. Whiskey Soaps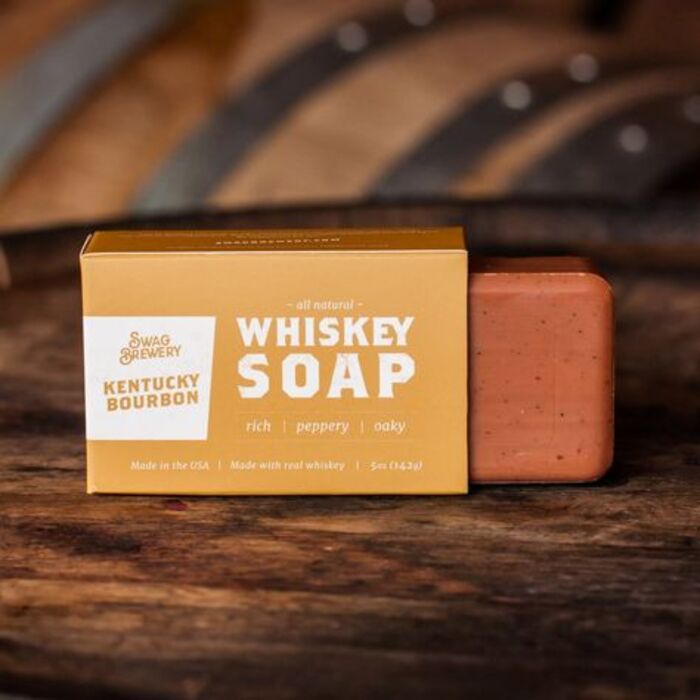 This whiskey soap is a must-have for cocktail enthusiasts. It has a beautiful scent and is gentle enough to use without irritating the skin.
10. Stepfather's Notebook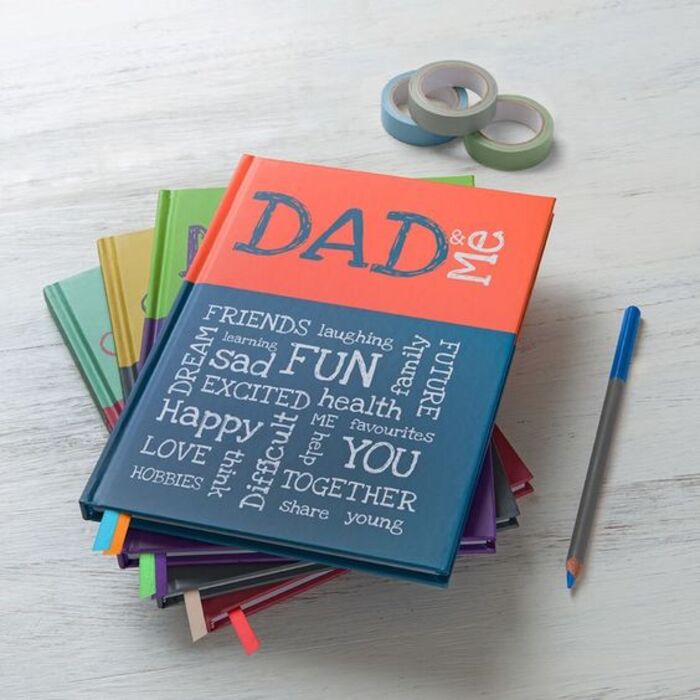 Stepchildren and their stepfathers can develop close bonds. Funny notebooks make perfect gifts for stepdads if you're seeking something special. These hilarious fathers day gifts for stepdads pack a powerful emotional punch that will bring tears to dad's eyes.
Personalized Step Dad Gifts from Daughter
11. Stepdad Keychain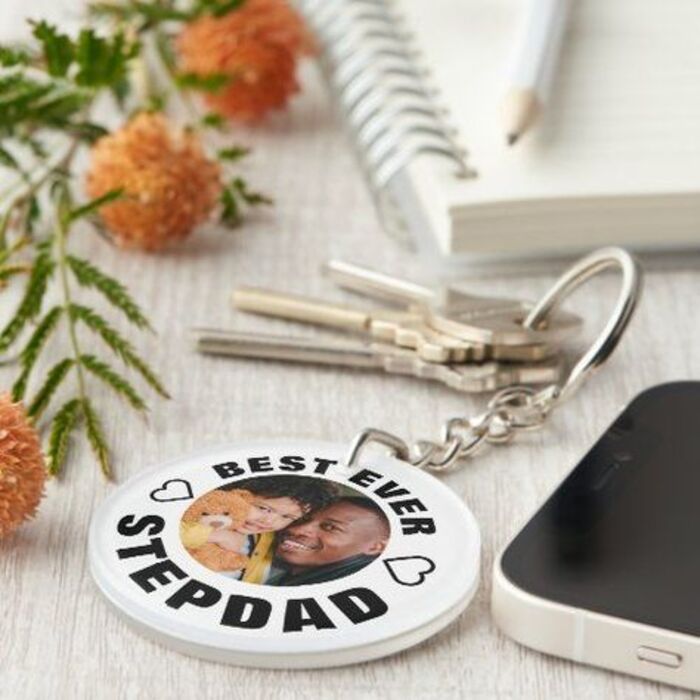 You don't have to be in a relationship to appreciate a thoughtful keychain. Don't forget to gift him something to show how much your love is. The seller will engrave any of their small drawings or short notes to father onto a gold, rose gold, or silver keychain.
12. Engraved Pocket Knife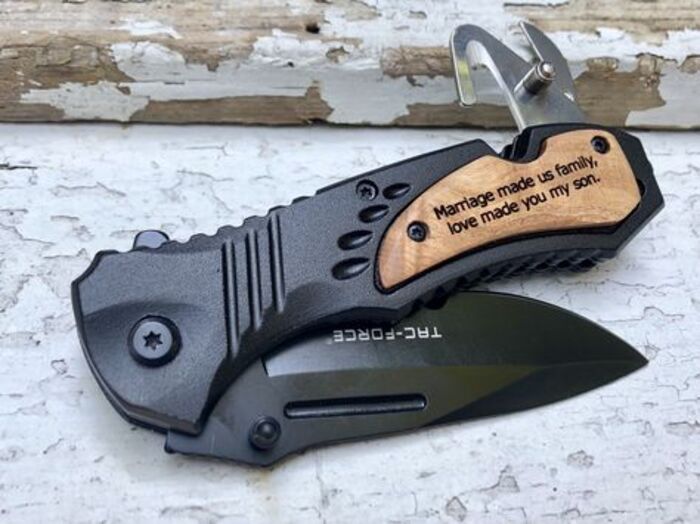 If you want to show your stepfather how much you appreciate him, have this pocket knife engraved with your words of gratitude. No matter where you live, your bonus dad knows how important it is to be prepared for everything, thanks to your simple Father's Day gift for stepdad.
13. Customized Whiskey Barrel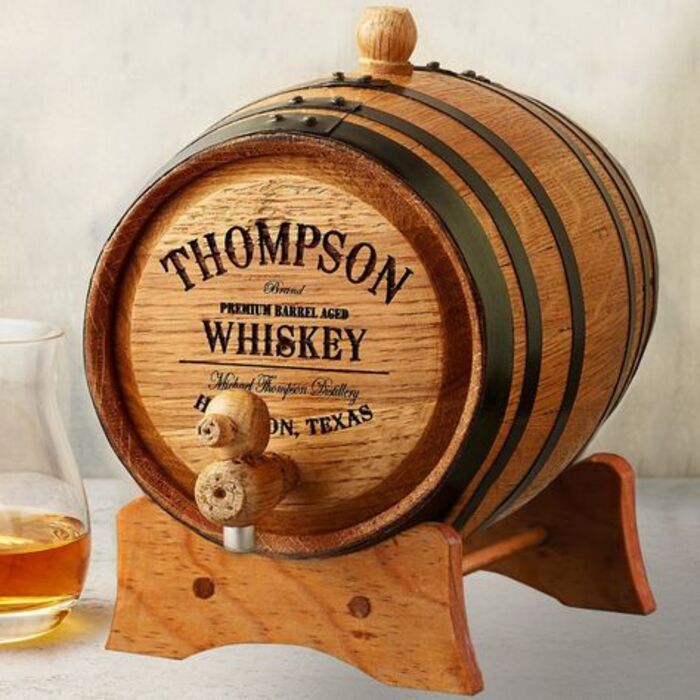 Is your father-in-law a whiskey fan? A custom whiskey barrel might be for him this birthday. If he already has one, consider these additional whiskey-themed gift for stepdad suggestions.
14. Bonus Dad Artwork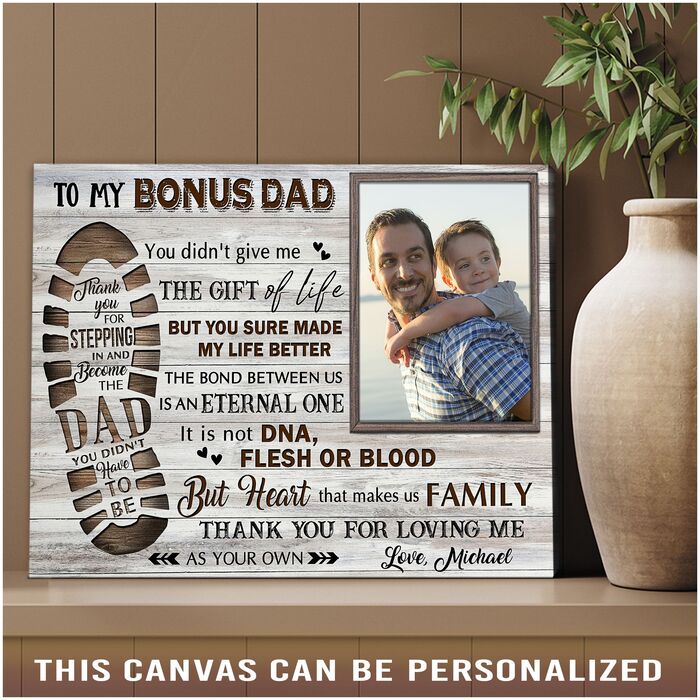 Your stepfather may not be your biological blood relative, but that doesn't seem to bother him. This family is important to you, and you want to show him how much it matters by giving him the best gifts for stepdad on a thoughtful Father's day!
15. Custom Definition Print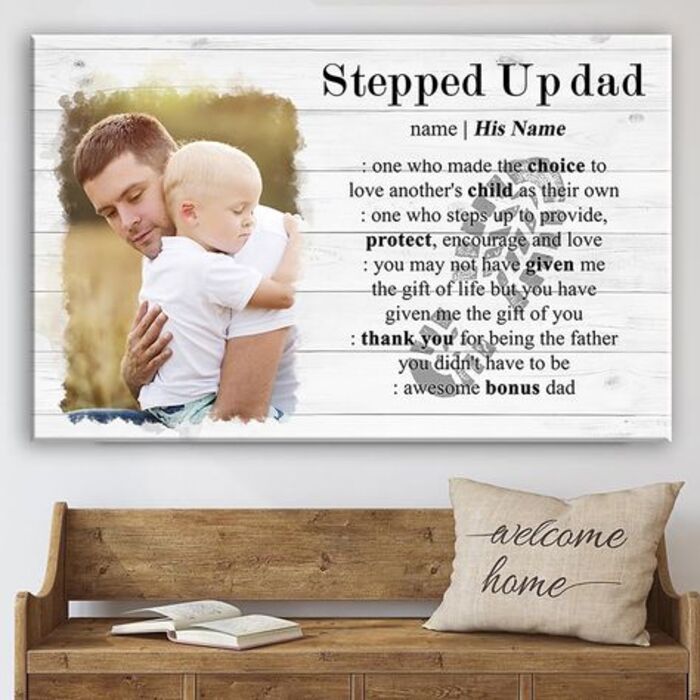 Why not get your stepfather something he'll truly appreciate for Father's Day? You may personalize this definition art print with his name to make fathers day gifts extra special.
16. Personalized Picture Frame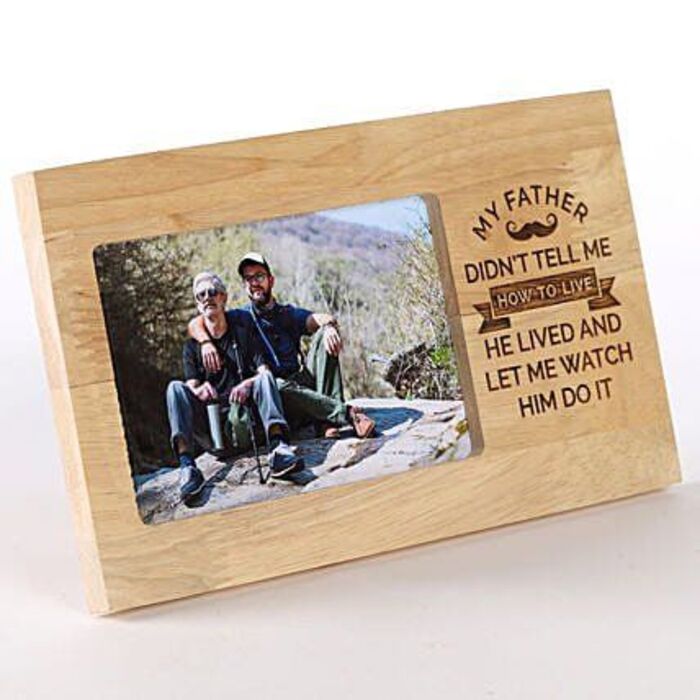 In search of meaningful, personalized step dad gifts? Make him smile as he does in the shot you print off with this personalized picture frame. He'll find it a sentimental keepsake that will be treasured for years.
17. Personalized Stepfather Photo Mugs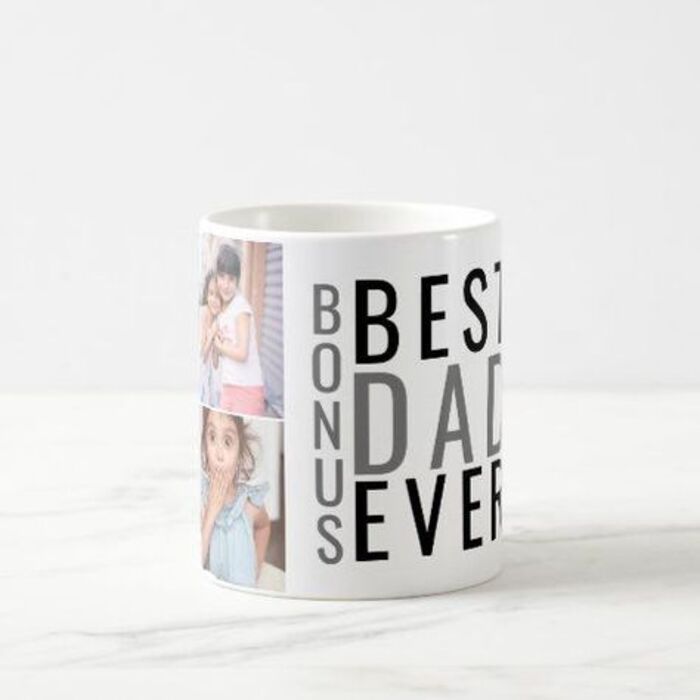 Make your stepfather grin with a matching cup as a gift for stepdad. This personalized photo mug is a great way to start the day. Every time he uses it, he thinks of his beautiful child, whom he treasures the most.
18. Toiletry Bag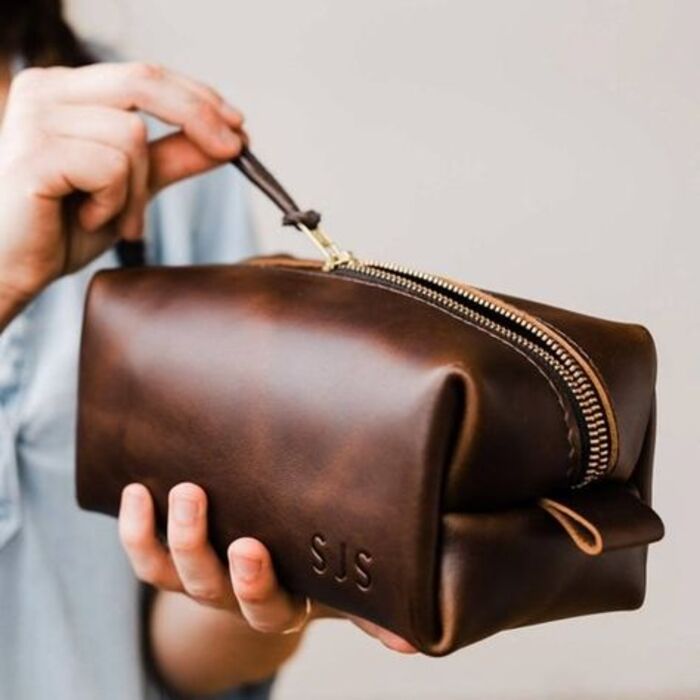 A toiletries kit is essential for both men and women! He'll be glad to have this understated yet stylish backpack by his side for any trip, long or short. As an added bonus, there's room for your mother's travel essentials.
19. Customized Family Tree Canvas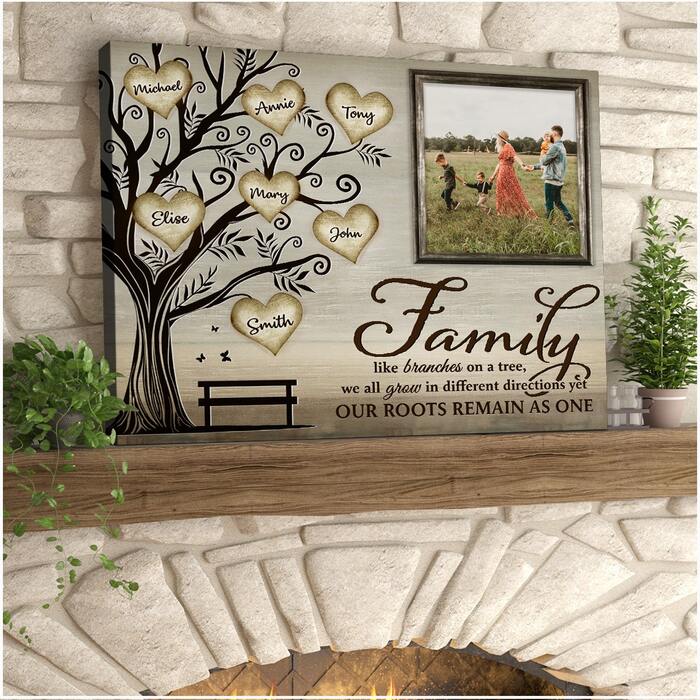 Your unique father is a powerful force in your life. A big tree of wisdom, power, and compassion is there for you. He is always there for you, even if you don't know you need protection. This tree canvas print is one of the most charming gift ideas for stepdad that he'll cherish.
20. Stepfather Desk Plaque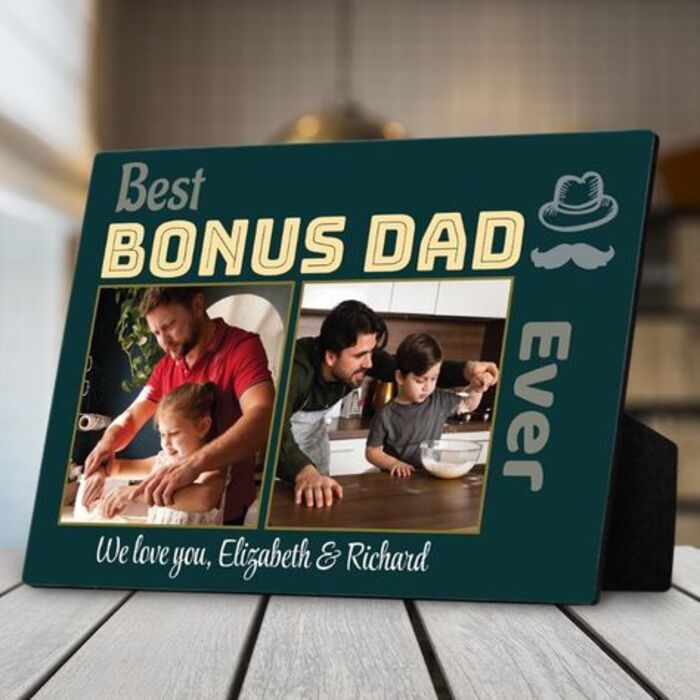 This present for step dad is ideal for emphasizing the special relationship you two share. A personalized desktop photo plaque is a thoughtful way to say thank you to your best bonus dad while also showcasing some of your most treasured memories from your time together.
21. Whiskey Stones Gift Set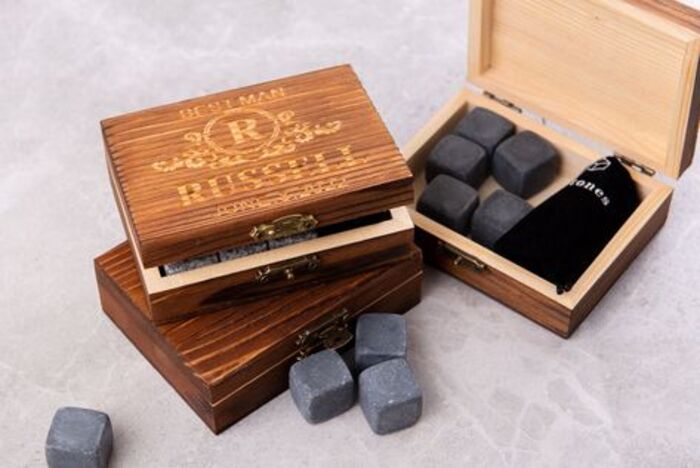 Two rocks glasses, eight granite whiskey stones, a whiskey stone storage tray, metal tongs, slate coasters, and more are included in this whiskey gift for stepdad. He'll want to put it on display for all to see.
22. Bamboo Cutting Board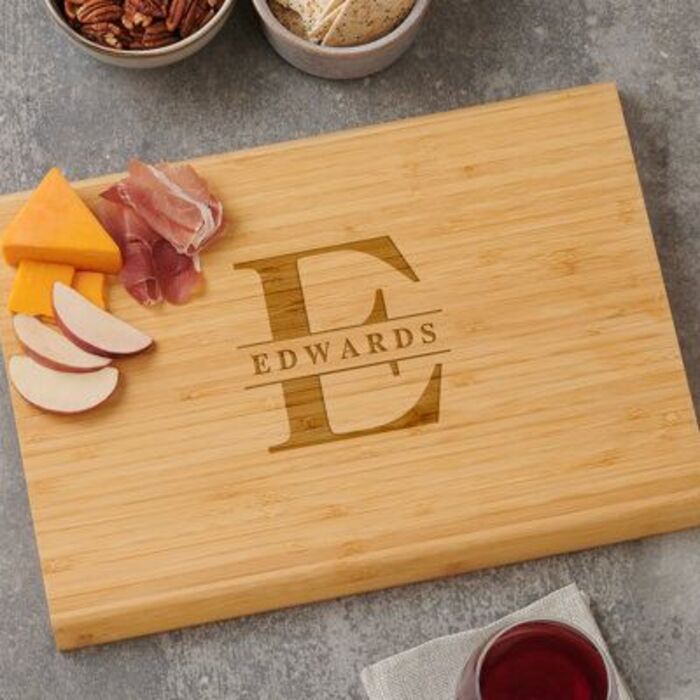 Using this stunning cutting board, you may express your admiration for your favorite "grill master's" abilities. There are no other sentimental gifts for stepdad like it in existence.
23. Head Chef Apron
If you were to give a personalized apron like this one to your stepdad, he'd be overjoyed. The use of a calligraphy-inspired font adds whimsy to the design. He'll find cooking for his whole family or friends more exciting.
24. Personalized Passport Case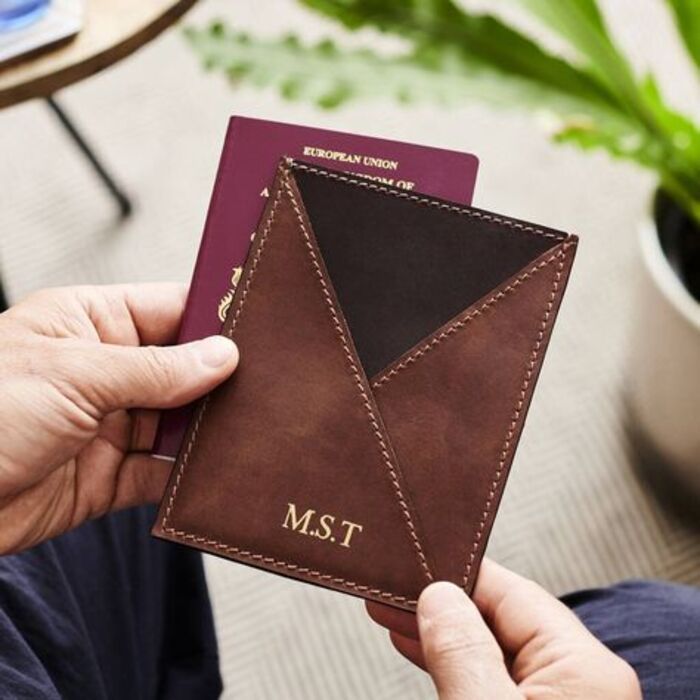 Passport holders are the perfect personalized step dad gifts to let him explore new places. Genuine leather is used to make this one, which may be engraved with his initials.
25. Grow Your Own Salsa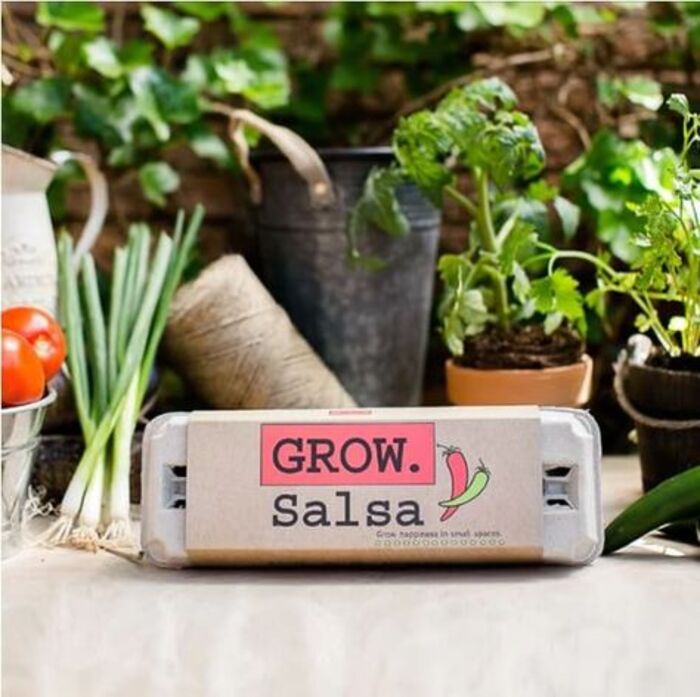 With everything he needs to prepare salsa from scratch, you can make his taco spread stand out. This kit includes Roma tomato, Verde tomatillo, cilantro, scallion, jalapeno, beefsteak tomato seeds, and instructions on making a fiesta-worthy sauce from his garden's produce.
26. Customized Glass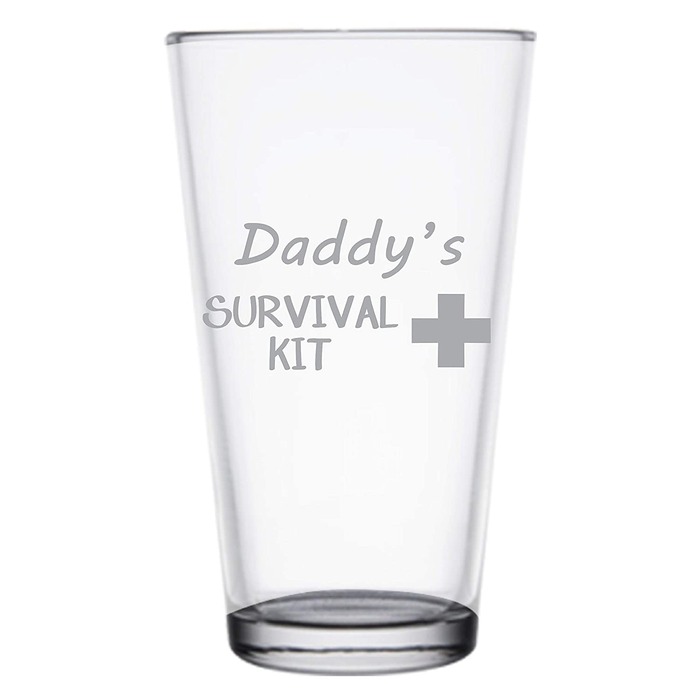 Having a beer with your dad is a classic method for a parent to spend time with an adult child. A cool personalized gift idea for step dad featuring a pint glass is a great way to mark this significant anniversary in your relationship.
27. Step Daddy Throw Pillow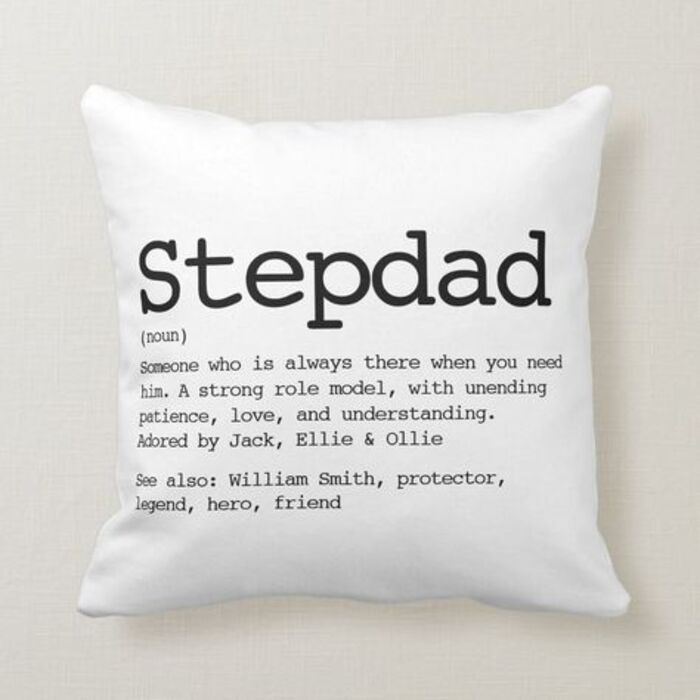 When it comes to a blended family, there is more to it than just familial ties. Show your stepfather how much you care about him with unique personalized gift ideas for your superhero dad. His face will light up when he sees this extraordinary gift that can be given on his birthday, Christmas, or any other special occasion.
28. To My Stepped Up Dad Canvas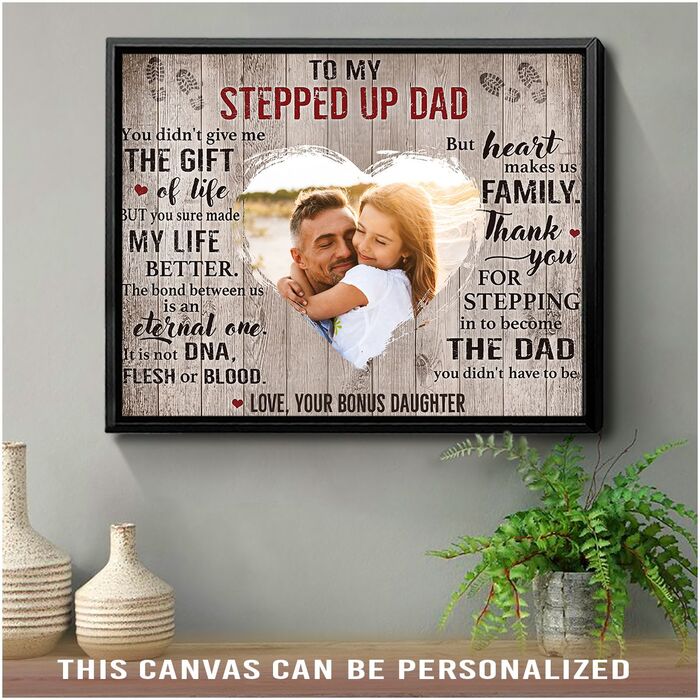 Having a stepfather is like having an extra set of parents. The "To My Stepped Up Dad" photo canvas poster is a great way to show appreciation for everything your dad has done for you. Your family's sense of humor and your stepfather's natural ability to parent are both highlighted in this unique souvenir.
29. Engraved Guitar Pick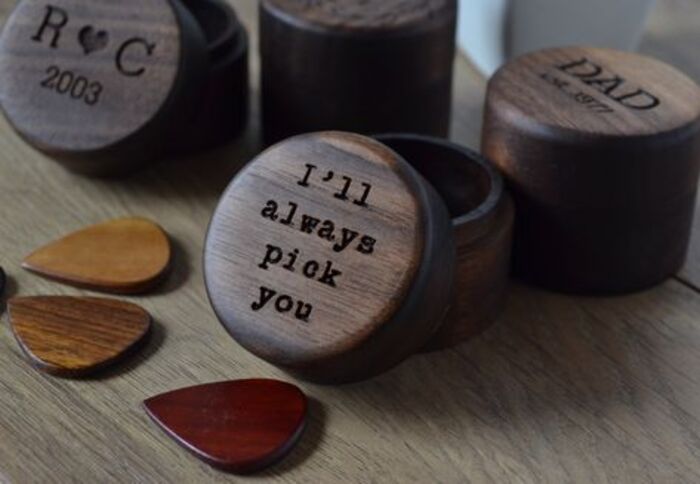 Some fathers enjoy sharing their musical tastes with their families. Consider giving your stepfather a guitar pick with a hand-stamped inscription if he likes to play at family gatherings or any birthday party.
30. Canvas
This is a beautiful canvas print for Father's Day or your father's birthday. Let him know how much care by saying what's on your mind. It's one of the most thoughtful personalized gift ideas for step dad, who'll appreciate it.
Tech Gifts For Stepdad From Son
31. Versa 2 Smartwatch
Looking for a thoughtful way to track his health? A Fitbit watch is ideal for hiking, running, and walking around the neighborhood, whether he's already active or you're trying to get him to walk more.
32. Leather Tech Folio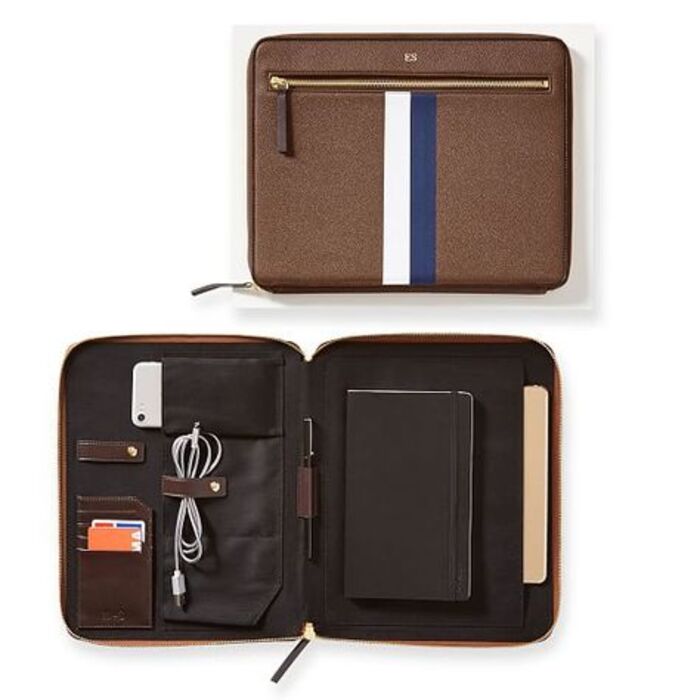 With this monogrammed leather folio, you can help your stepfather get down to business. Additionally, the fashionable item contains many card slots and a slip pocket ideal for keeping an iPad, notebook, or other paper, making it practical and secure.
33. Sleep Aid Device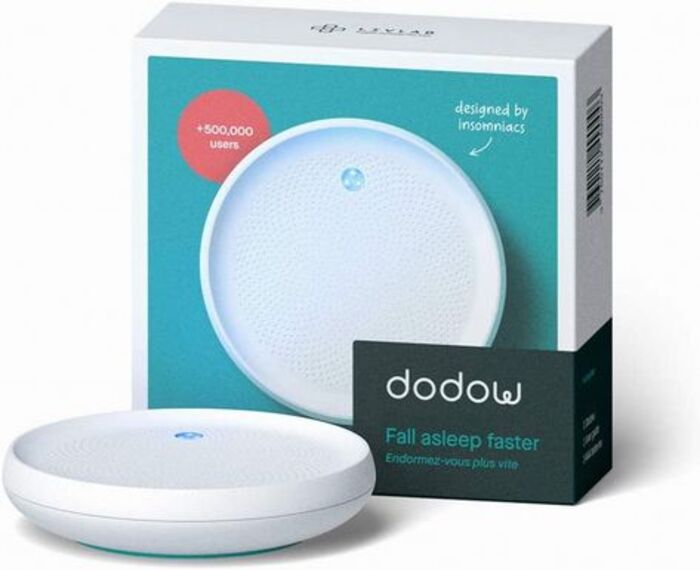 On the hunt for brilliant gifts for stepdad that he'll actually use. You can help him get a good night's sleep with this metronome that emits a peaceful sound. This thoughtful present will never go unnoticed!
34. Turntable Bundle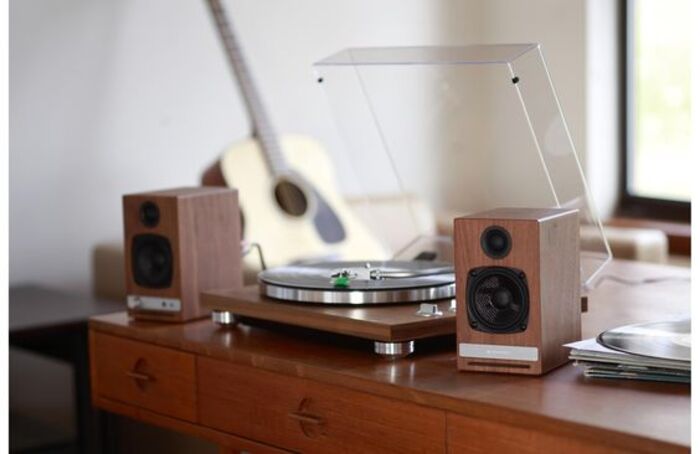 Do you find the perfect stepdad gift to help your step dad relax after a long day at work? This turntable combo will make your stepfather's record collection ten times easier to sift through. The era of crappy, out-of-date audio equipment is over.
35. Echo (4th Gen)
Looking for cool gifts for stepdad for Father's Day? With the new Amazon Echo, you can make life easier for your father. Using this, he will be able to manage his TV, Amazon purchases and even make a phone call to you without hitting any buttons.
36. Built-in Camera Drone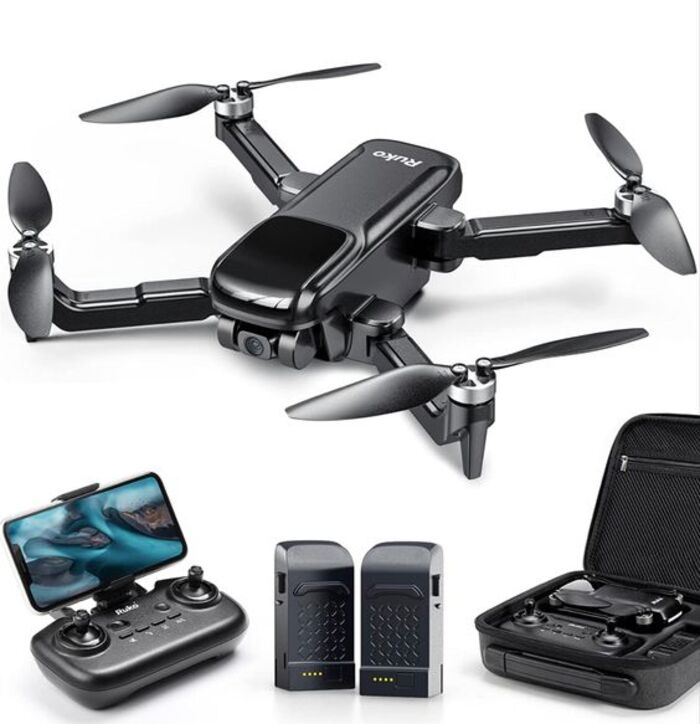 Using drones isn't simply a kid's game anymore. When it comes to photography, he'll appreciate being able to shoot from the air with ease.
37. Bluetooth Speaker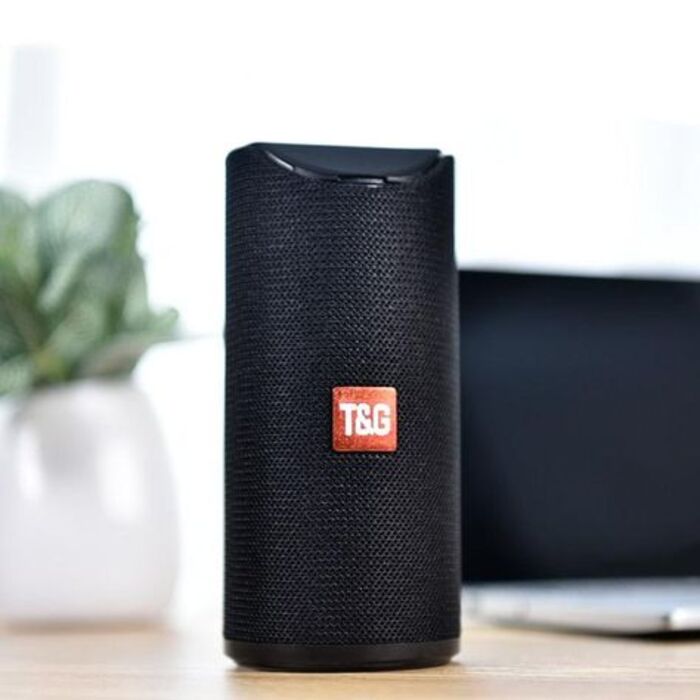 What is it like to have a stepfather who is always on the go? Specific gifts for an off-grid dad in your life never fail to please him. With its high-quality sound and small dimensions, this portable Bluetooth speaker is a top seller on Amazon.
38. Apple's AirTag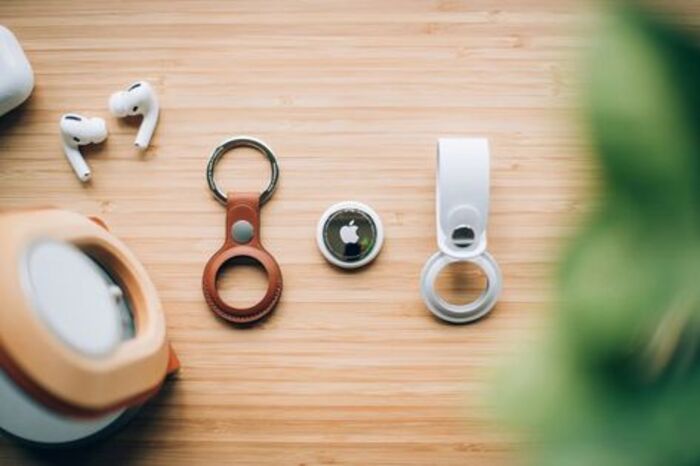 How many times a day does he call or text to check on the whereabouts of his phone, wallet, or car keys? Introducing the AirTag, his brand new best friend. It'll prevent the loss of all of his possessions.
39. Phone Sanitizer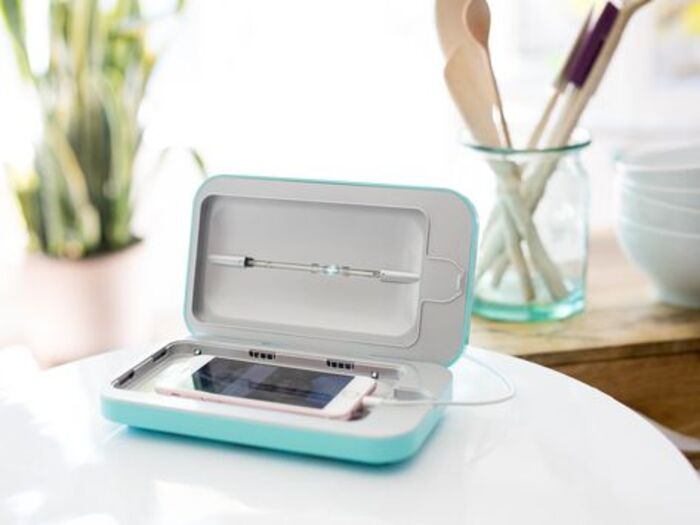 Use this UV-powered "phone sanitizer" to keep his phone clean and safe to use. You're bound to brighten his day with thoughtful gifts for stepdad like this one.
40. Multi-purpose Charging Stand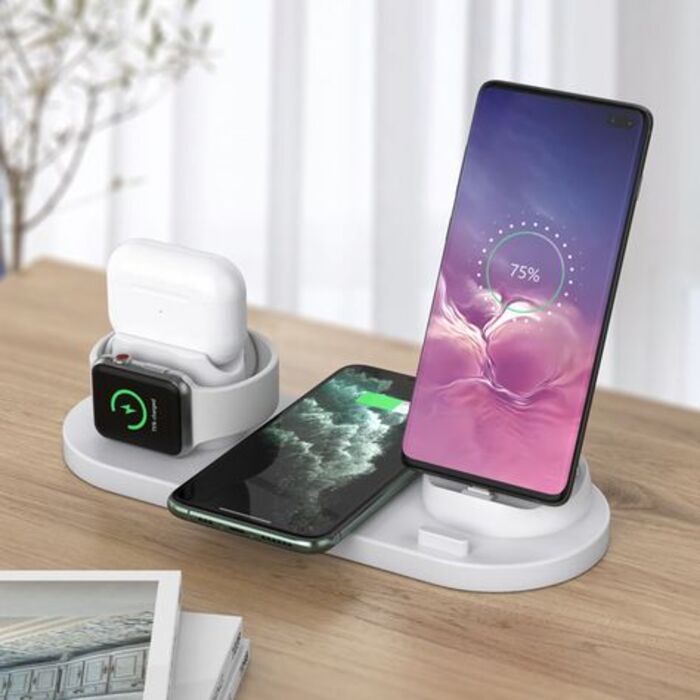 He adheres to the "more is more" mindset regarding gadgets. He will require a power supply to power up as many devices as possible. At the same time, he can recharge his smartphone, smartwatch, and wireless headphones all at the same time with this charging station.
41. Infrared Mini Projector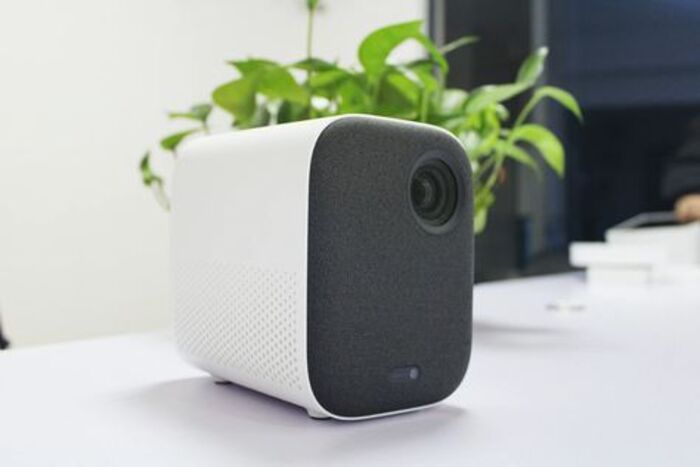 Thanks to you, his movie nights at home will never be the same again. When he needs to see something, he can move this projector about the house and display it on any flat surface.
Practical Gifts For A Step Dad 2023
42. Gift Set of Cotton Pajamas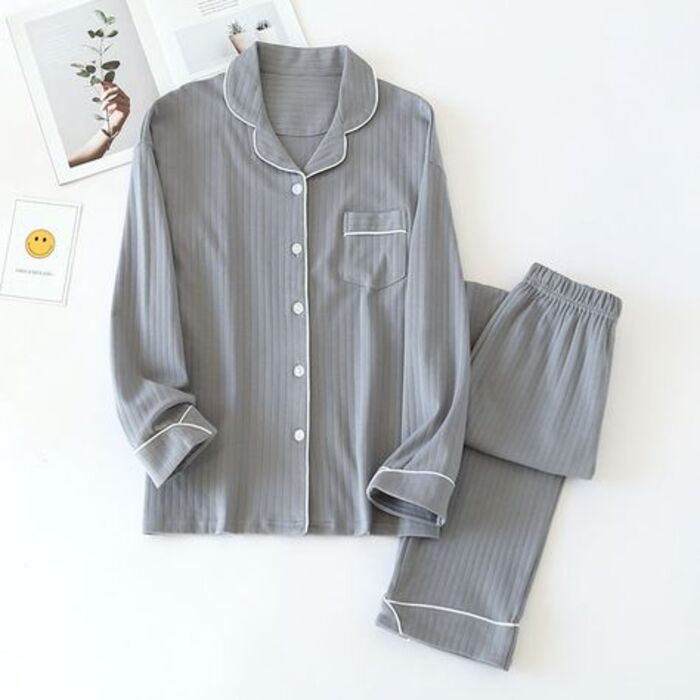 This long-sleeved striped set features an elastic waistband for a more comfortable fit. Thanks to your thoughtful Christmas gift for step dad, he'll find his time at home more relaxing and precious.
43. Starter Skin Gift Set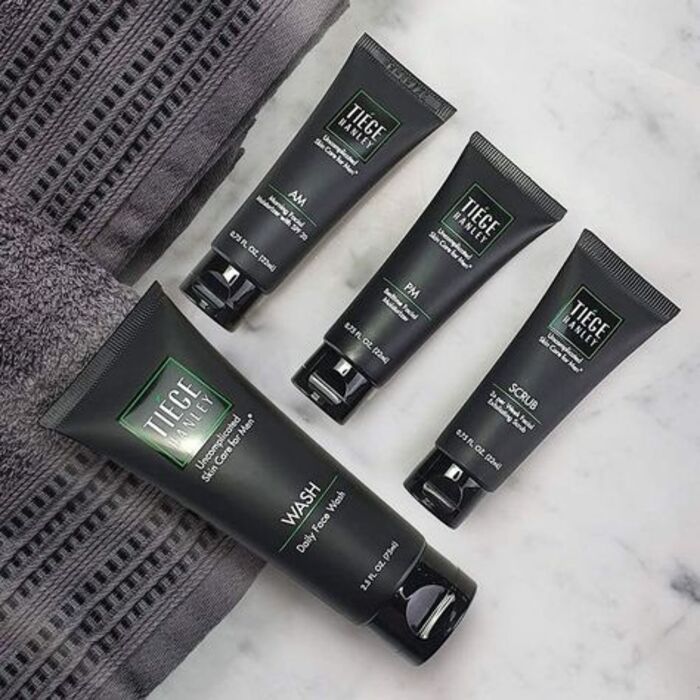 This bundle of skincare products will ensure that your stepfather is always looking his best. An oil-free moisturizing serum and a 2-in-1 toner and spot fader are included. It's everything he needs for a more hydrated and healthy complexion.
44. Ember Ceramic Mug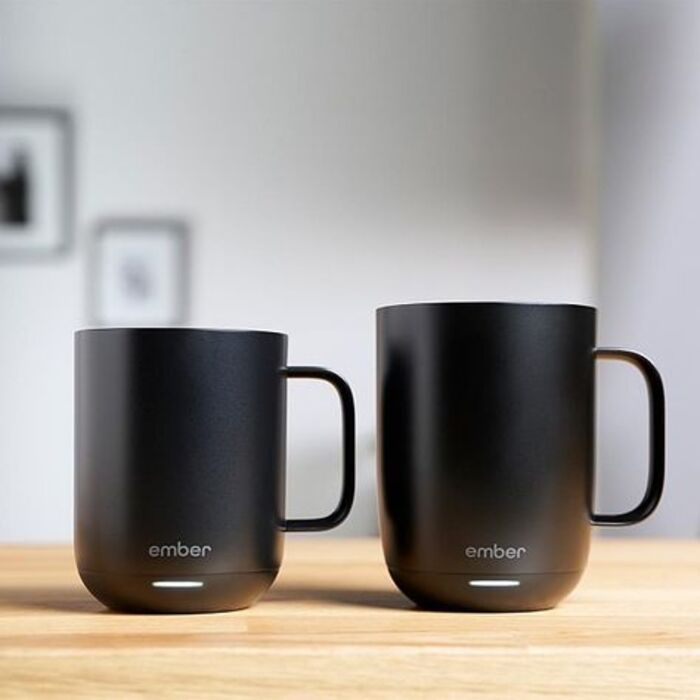 Searching for the best gift ideas for stepdad that he can use every day? Whatever his preferred beverage, this cup will be at the perfect temperature for an hour. He doesn't have to worry about his drink going cold as he relaxes.
45. Wireless Meat Thermometer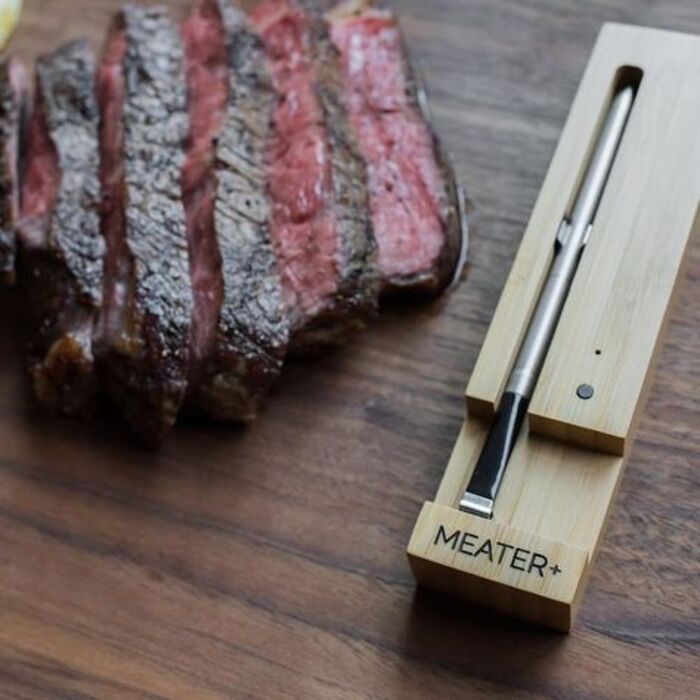 When grilling fish, steak, chicken, or other foods, use this wireless meat thermometer with the accompanying app to eliminate guesswork. To keep track of time while grilling, he can even set up notifications that warn him when the meat has reached his preferred temperature.
46. TEMPUR-Cloud Pillow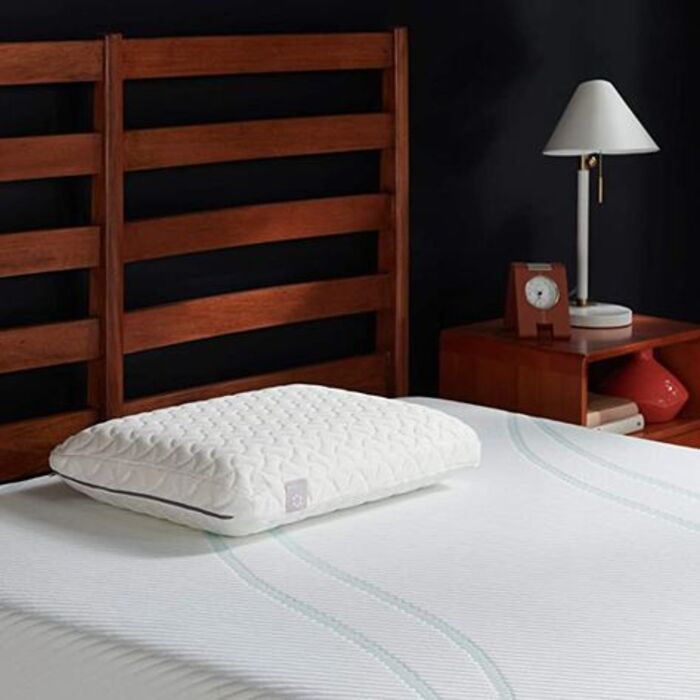 Those sleepless nights are gone, but you can offer him the next best thing: a pillow constructed of luxuriously soft memory foam that provides excellent support. It's lightweight and compact, perfect for his upcoming vacation or work trip.
47. Ultimate Grill Master Gift Set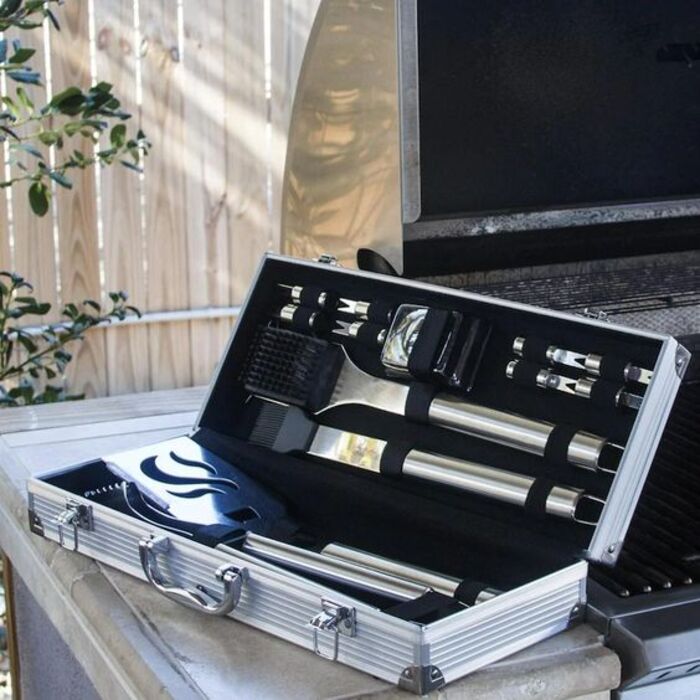 Do you find the best stepfather gift ideas? The grill master in your life will love this stainless steel 20-piece set. These grilling accessories are great Father's Day gifts for stepdad who wants to improve his grilling abilities.
48. Bottleloft Beer Holder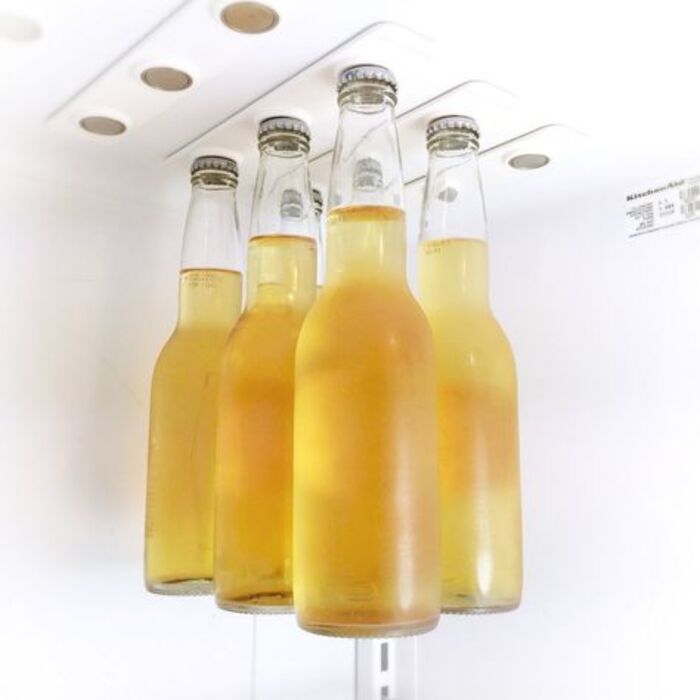 This gift for stepdad is ideal for the stepfather who enjoys a good brew. You can't go wrong with these beer holders as gifts for your stepdad. He'll be all set with the Bottleloft and a pack of his favorite beer.
49. Whiskey Globe Set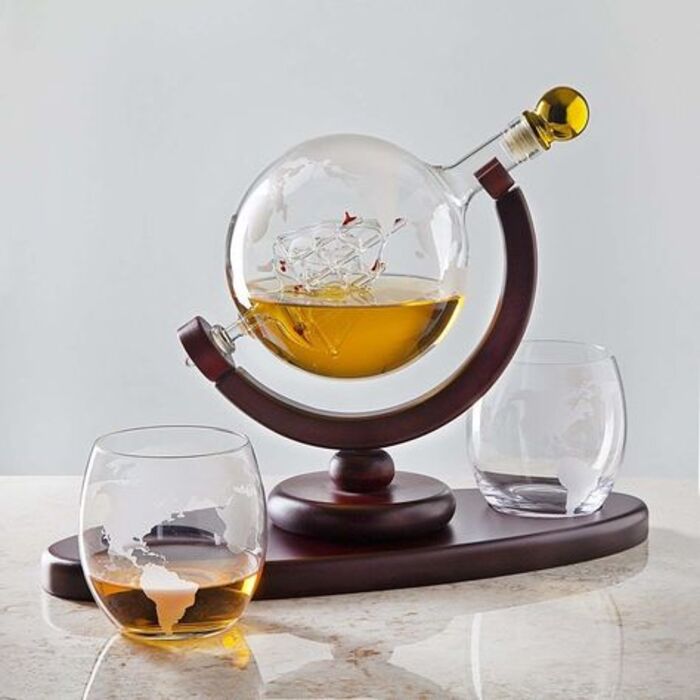 The stepfather, who is also a whiskey lover, will love this decanter and old-fashioned glass set. It has a gold cap so he can keep his favorite liqueurs safe. These whiskey decanters will help your stepdad unwind after work. Don't miss out on this elegant set while looking for the best gifts for stepdad.
50. Laptop Backpack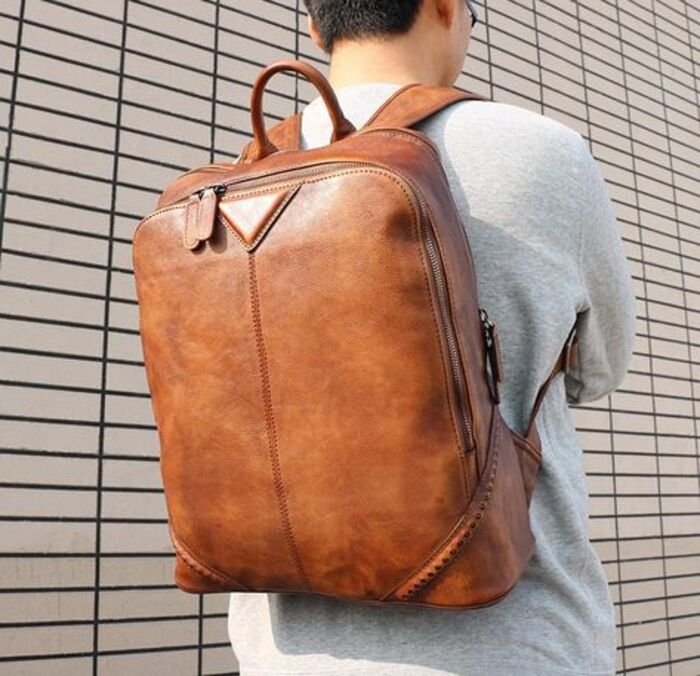 If your stepfather needs something practical for daily work, this laptop backpack is a good choice. The anti-theft pockets, a luggage strap, and an external USB port are all included!
51. Wood Burning Fire Pit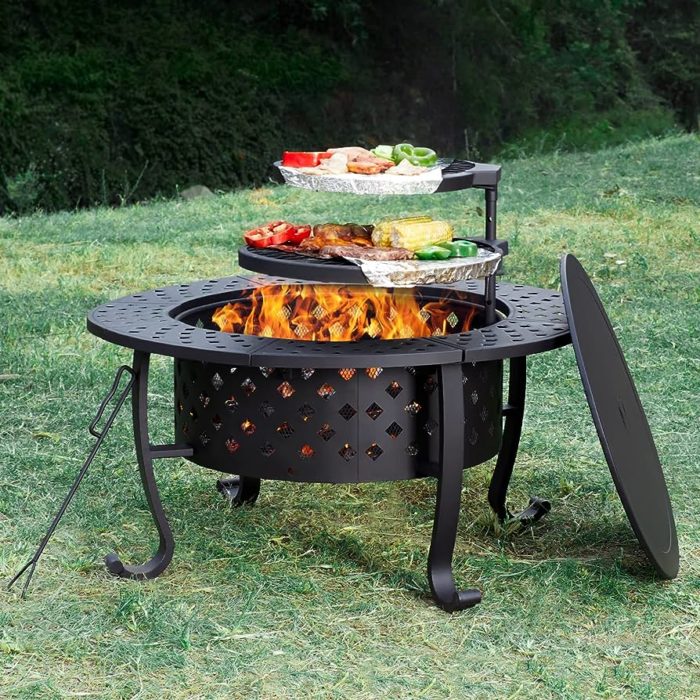 Remodel your stepfather's patio if you want to. This stainless steel replacement is a huge quality improvement if he has an unsightly wood-burning fire pit. As the model and with a reduction in the smoke of up to 70%, your best bonus dad will appreciate being able to move seats around it.
52. Men's Scented Candles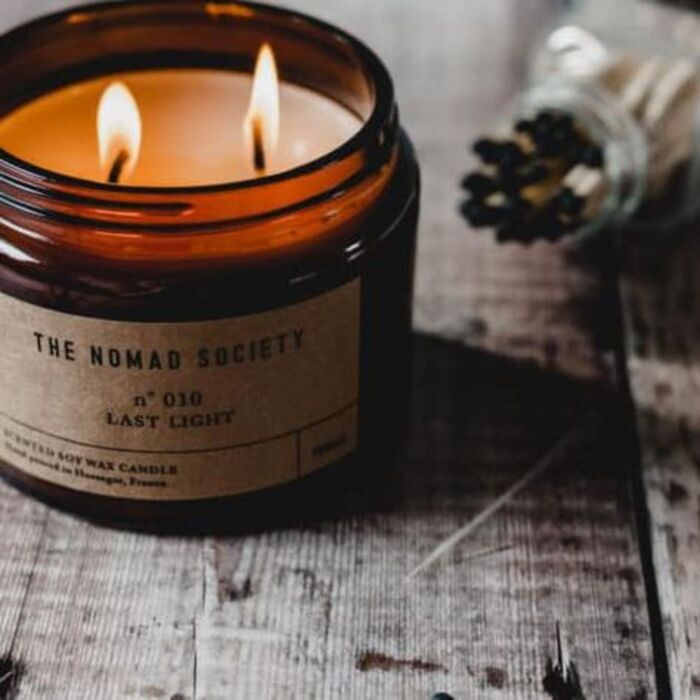 These scented candles look wonderful in the kitchen or on a desk, making them charming gifts for bonus dad. Aromatherapy smells like lavender wood, antique leather, fireside, or pine, and clove can help him chill out.
53. Relaxing Gift Set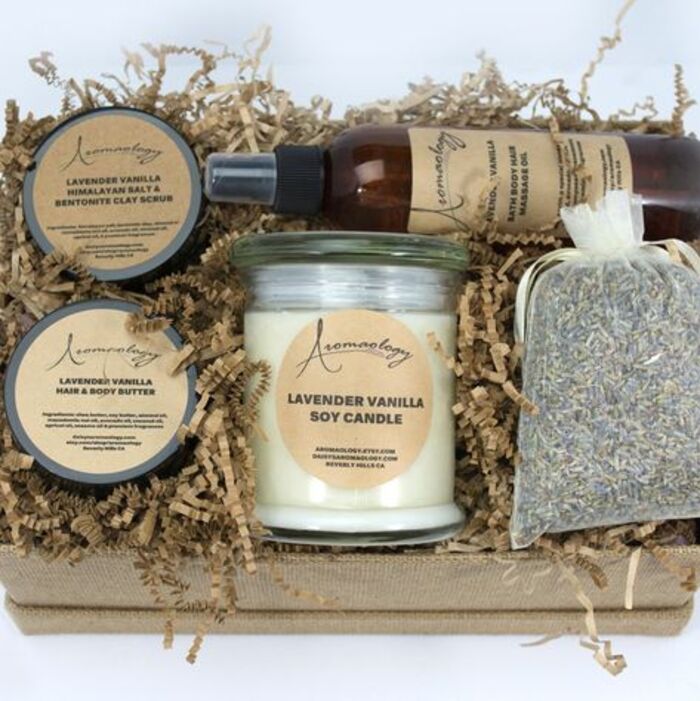 Your stepfather deserves some self-care! These gifts for a stepfather basket include soy candles and body butter, so he can soak and scrub away his stress in style. The dark tones and burlap details give it a manly vibe.
54. Money Tree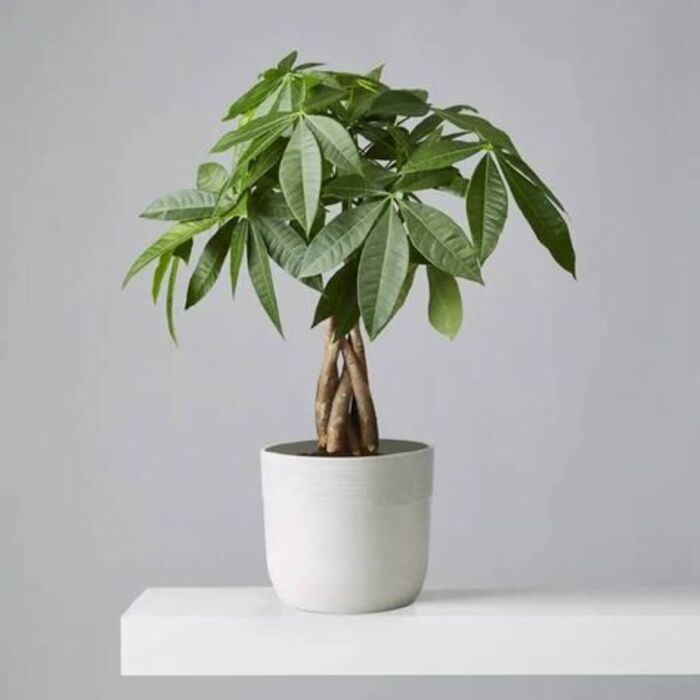 You'll never go wrong with this money tree when finding cool Christmas gifts for stepdad. In addition to brightening Dad's office, this low-maintenance plant will filter the air he breathes.
55. Sandwich Maker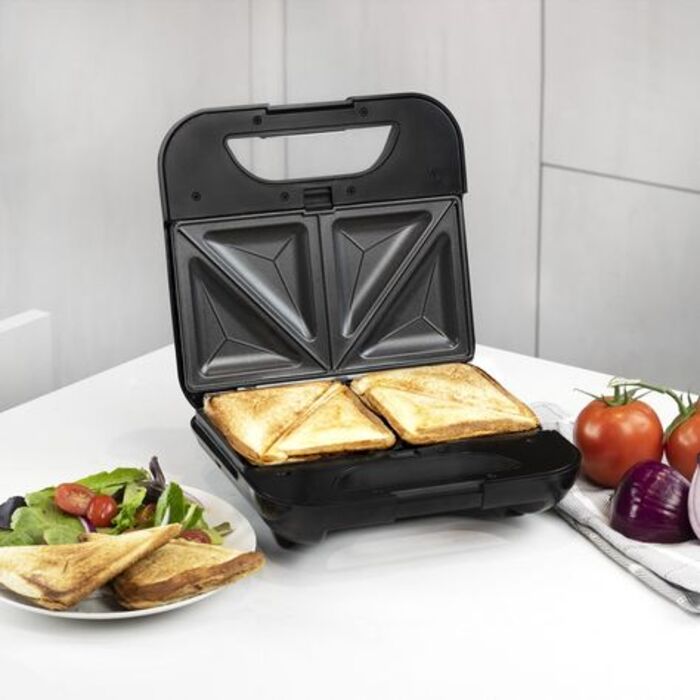 He no longer has to leave the comfort of his own home to enjoy a restaurant-quality breakfast. A simple four-step layering method is all that's needed to prepare the best breakfast sandwich with this handy gadget.
56. Men's Wool Runner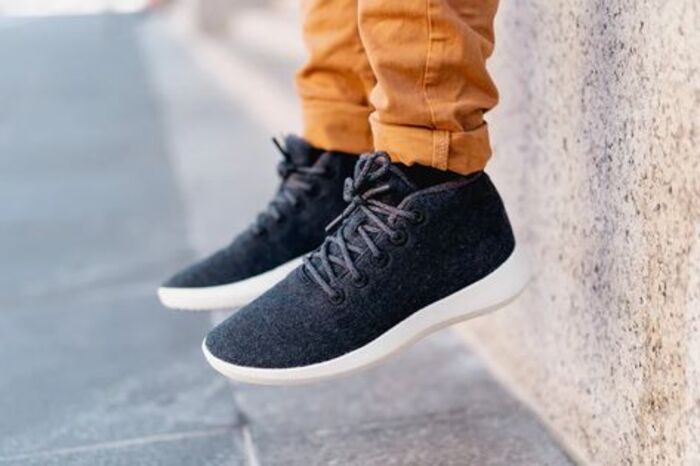 Since he already owns a reliable pair of running shoes, why not treat him to a pair of sneakers that are equally comfortable and stylish? As a result of the water-repellent technology, the wool exterior keeps his feet toasty warm in all kinds of weather.
57. Beer Club Subscription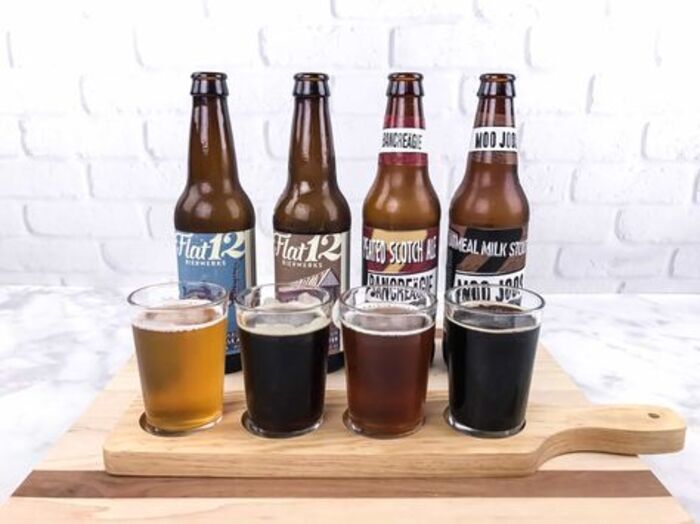 Is he a big fan of cold beer? Consider beer subscriptions the best step dad gifts if that's the case. An online subscription to a beer club allows your stepfather to sample varieties from all around the world without leaving his own home.
58. World's Coffee Subscription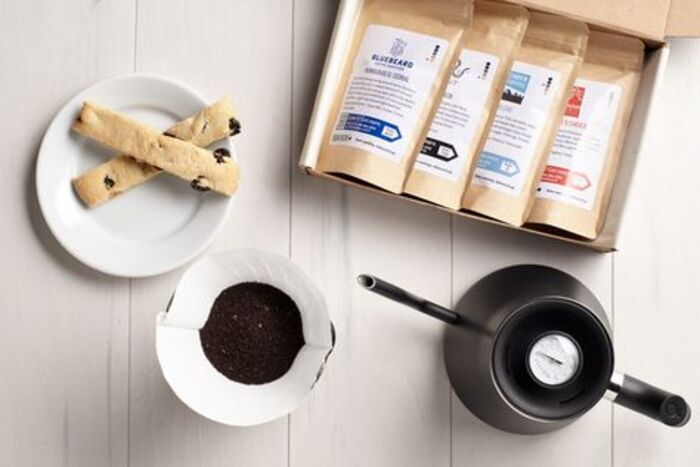 Many people get through their daily routines with a cup or two of coffee. If your dad is a coffee connoisseur, a Bean Box is a terrific opportunity to introduce him to some of the world's best samples. Stepdad will love this excellent christmas gift from you.
Read more:
Searching for the best gifts for stepdad may necessitate extra time and effort. There's no better way to ensure that he enjoys your great gift than to think about what he likes and how you can best express it. This collection by Oh Canvas includes a wide range of options, from unique gift ideas like grilling devices and tech products to meaningful trinkets and homemade gifts that expresses your profound gratitude and appreciation for him. We hope you have a great time with him!
FAQ about step dad gifts
Should I get my step dad a Fathers Day gift?
Even if stepfathers weren't included in the original concept of Father's Day, you shouldn't forget about him when shopping. Whatever your relationship with your stepfather, whether warm and fuzzy or just courteous and respectable, you may show him how much he means to you by giving him presents.
What can I get for my step dad?
There are emotional choices, such as a customized pet portrait canvas or a stepdad keychain; useful ones, such as a toiletry bag or an engraved pocket knife; and one-of-a-kind ones, such as a bamboo cutting board or a personalized passport case.
What is a good gift for a step dad?
Versa 2 Smartwatch
Leather Tech Folio
Sleep Aid Device
Turntable Bundle
Echo (4th Gen)
Built-in Camera Drone
Bluetooth Speaker
Apple's AirTag
Phone Sanitizer
Multi-purpose Charging Stand