A corny joke is one of the few things that fathers like. After all, dad jokes are a trademark of their endearing brand. So, because everyone's had a bad year and you're still looking for the right funny gifts for dad, grab him a humorous gift for Christmas, Father's Day, or every day you can to celebrate his love of dad jokes!
A shared giggle may bring two people closer together, and a hilarious present is a fantastic way to show Dad how much you care and want to make him happy. And don't worry, Ohcanvas has prepared for you more than 30 funny gift ideas for dad that will have your dad on the floor laughing.
37 Funny Gifts For Dad That Will Have Your Dad On The Floor Laughing
1. Beard Decorations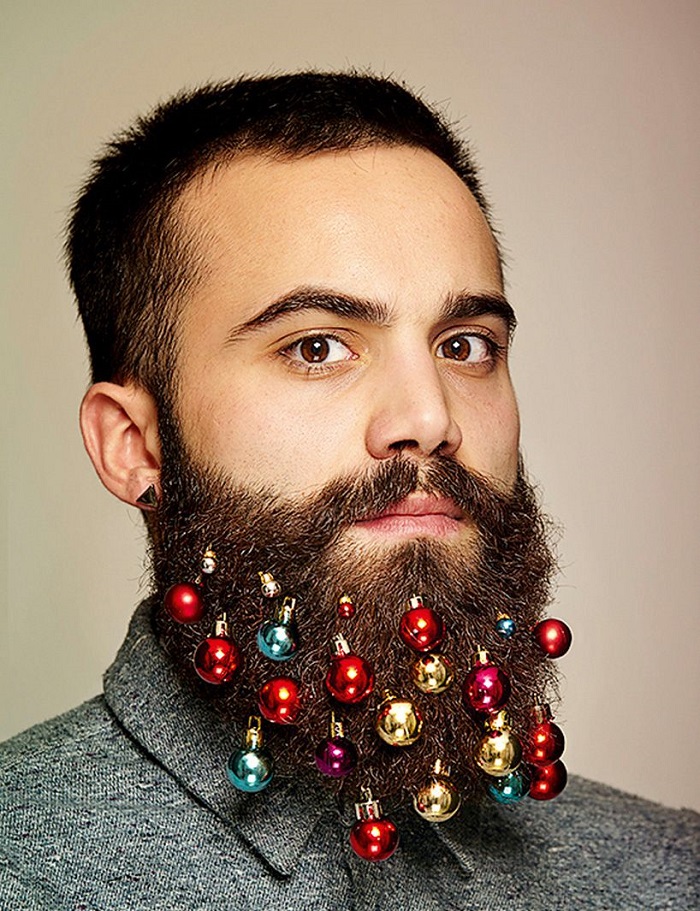 Give your dad Christmas cheer in June if he enjoys the season. With these clip-in beard decorations, he'll have the fanciest beard in the neighborhood.
2. Demotivational Pens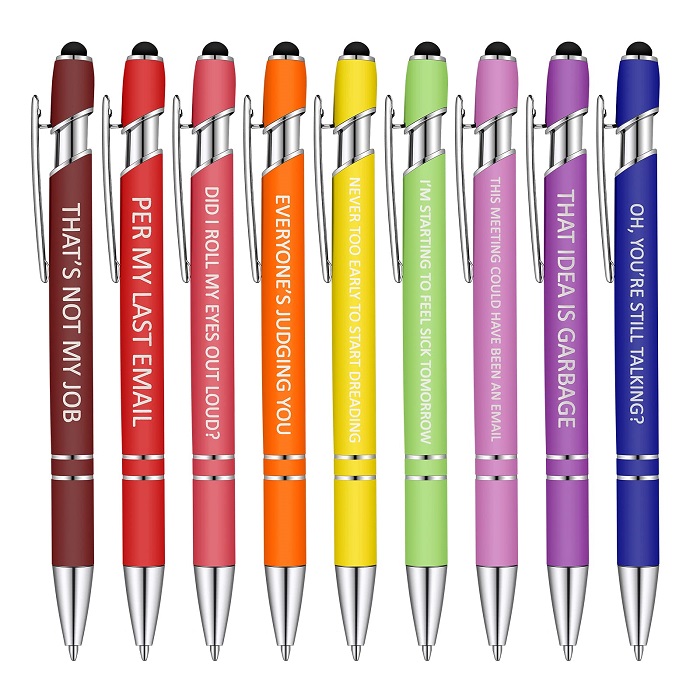 Sure, we all need a little boost now and again. Sometimes they simply need an excuse to laugh. This is exactly what these semi-insulting pens will be. These are funny gifts for dad that make him remember forever.
3. Traditional Beer Holster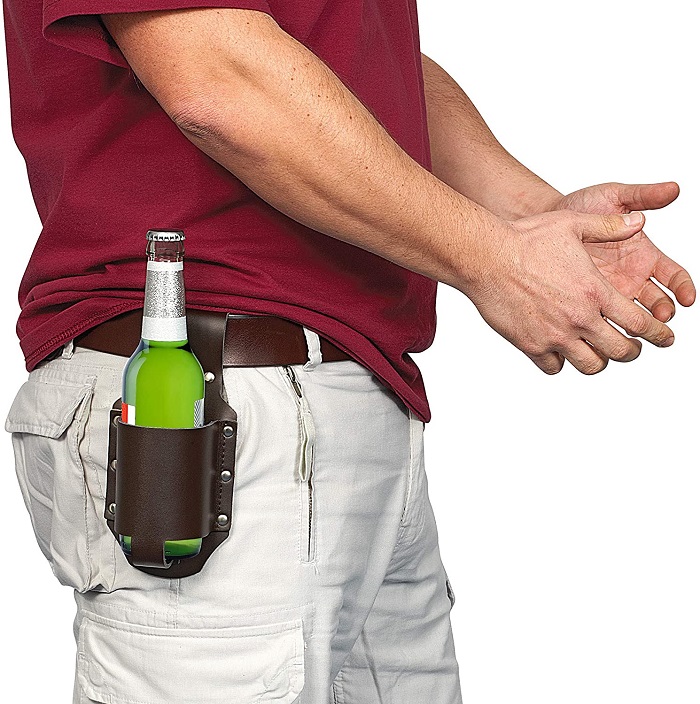 What could be more manly than a belt holster? A belt-mounted beer holster Sure, he'll chuckle when he receives this present, but he'll quickly learn how useful it is, particularly while he's locked at home during quarantine. These are practical funny new dad gifts.
4. Fake Belly Fanny Pack Dad's Bag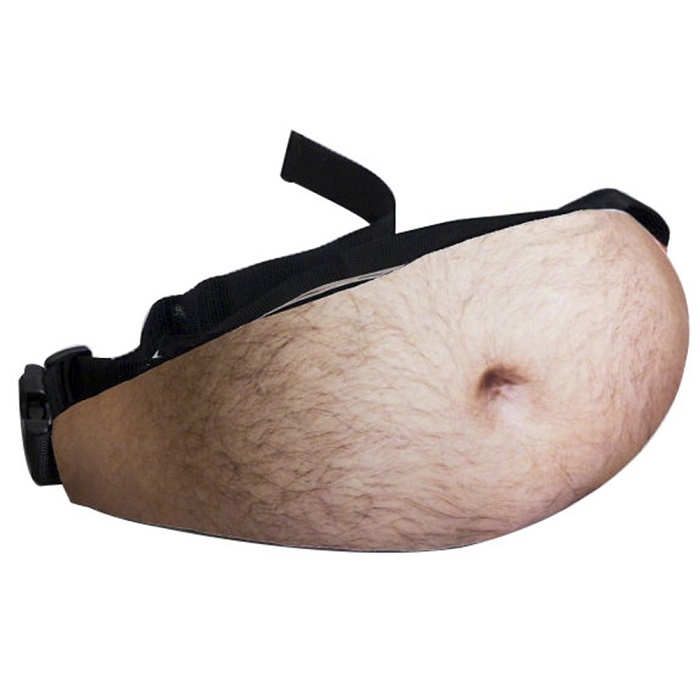 It's possible that staring at this man's belly fanny pack for too long may give you nightmares. But why not provide a man who's enamored with all the pockets of cargo shorts another place to stash whatever it is that males tend to carry around?
5. Giant Gummy Bears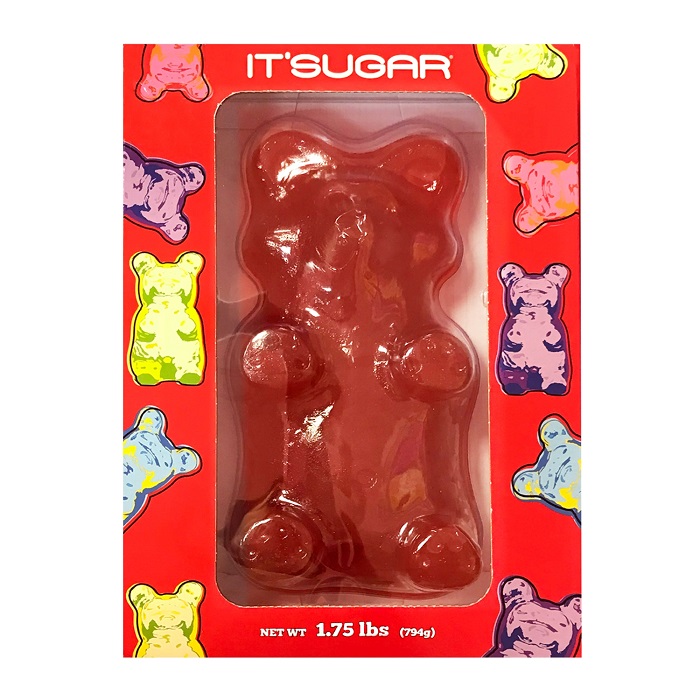 This 5-pound gummy bear will provide enormous delight to any dad with a larger-than-average sweet tooth. It is almost as massive as this gelatinous mass. These are funny gifts for dad for a party.
6. A Coat Of Cold Beer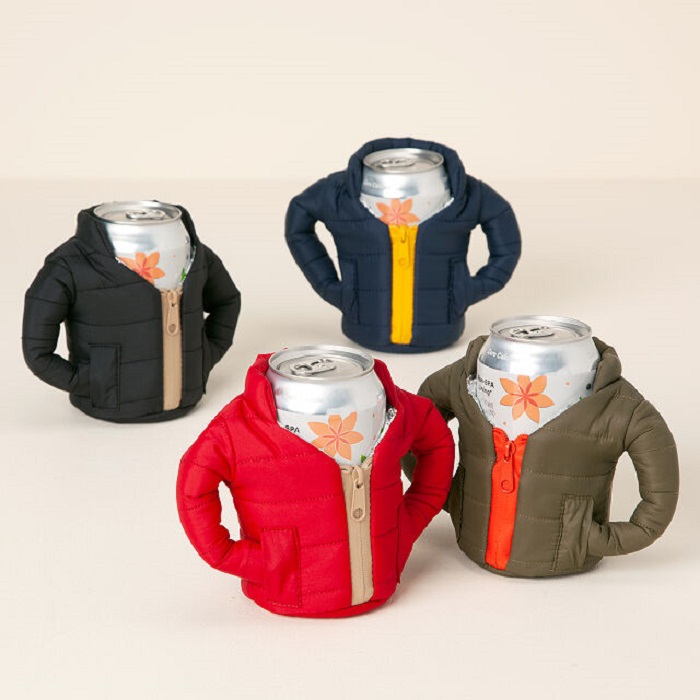 Dad can use these little jackets to keep his hands warm while he drinks his favorite cold drink. These are birthday gifts for dad that make him drink well.
7. Beard Bib (Official)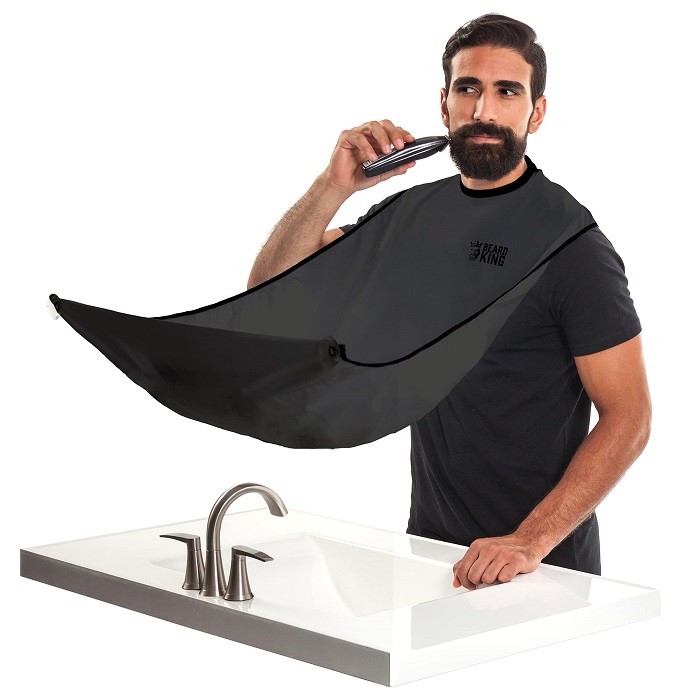 This present is hilarious, particularly if your father shaves and leaves a mess. But, in reality, he'll use it every day, making it an excellent present.
8. Father's Day Gag Gifts With Mug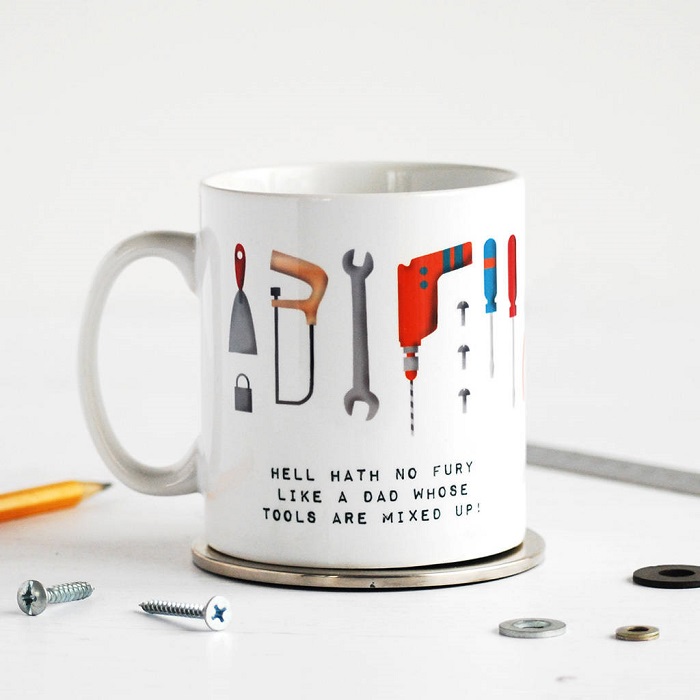 Self-deprecating quips are eternally endearing, and this Dad Joke mug is the essence of that endearment. Dad may drink his coffee while simultaneously proclaiming to the world that he is the finest person ever. These are the funny gifts for dad that make him cackle when he drinks with this mug.
9. Sweatshirt For Feminists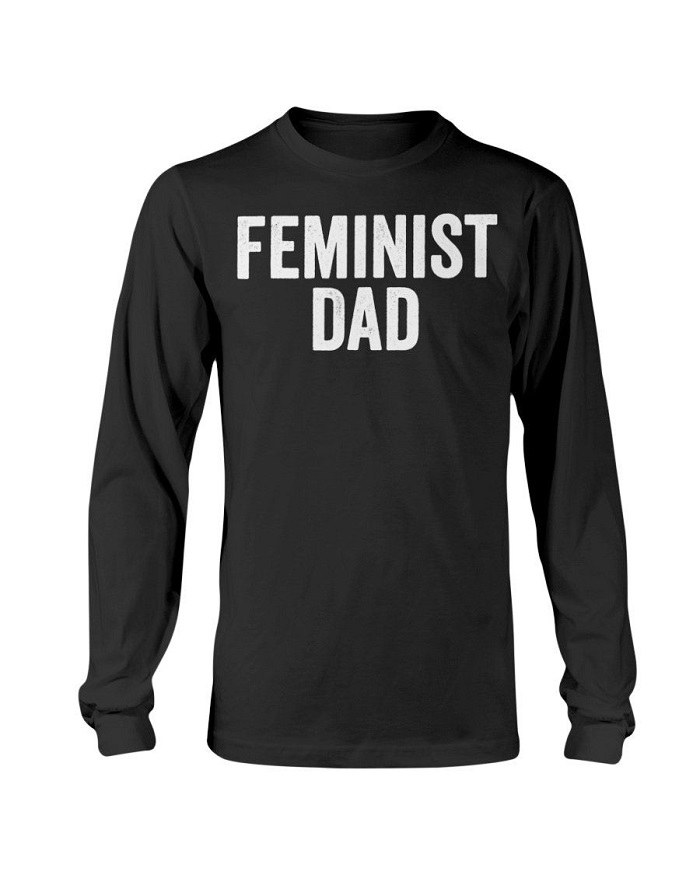 When we reach a particular age, we are allowed to begin teaching our parents a few things. And, if he didn't realize it before, he most likely realizes now that he is a feminist. These Fundamental Rights sweatshirts come in unisex sizes and include a silly slash hilarious statement on the front that'll go down well with Dad.
10. Watch The Arcade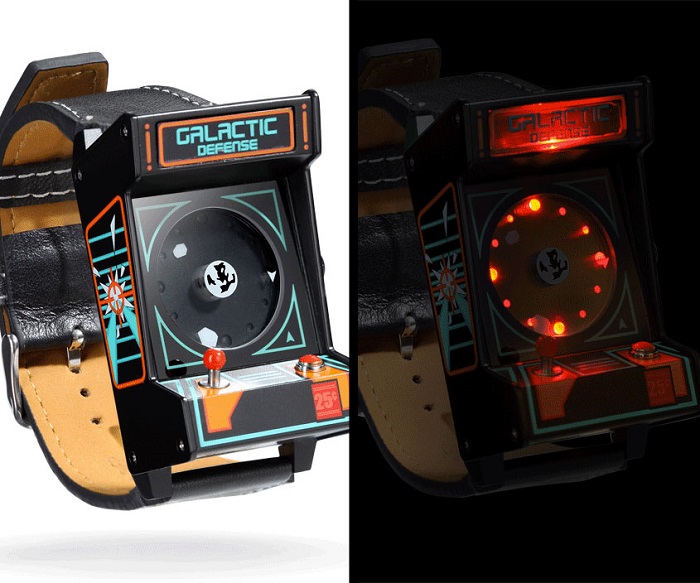 This arcade watch is a fantastic present for anybody, but Dad will love it since he probably recalls when arcade games were just a cent! Or anything equally absurdly inexpensive.
11. Emoji Slippers With Poop!
Your dad may now wander around the house exclaiming, "Man, I really stepped in it now!" before giggling to himself at his comedic brilliance. Because most parents aren't familiar with emojis, these slippers are birthday gifts for dad options. It'll be interesting to see what other dad jokes he comes up with.
12. T-Shirt "OKayest Dad"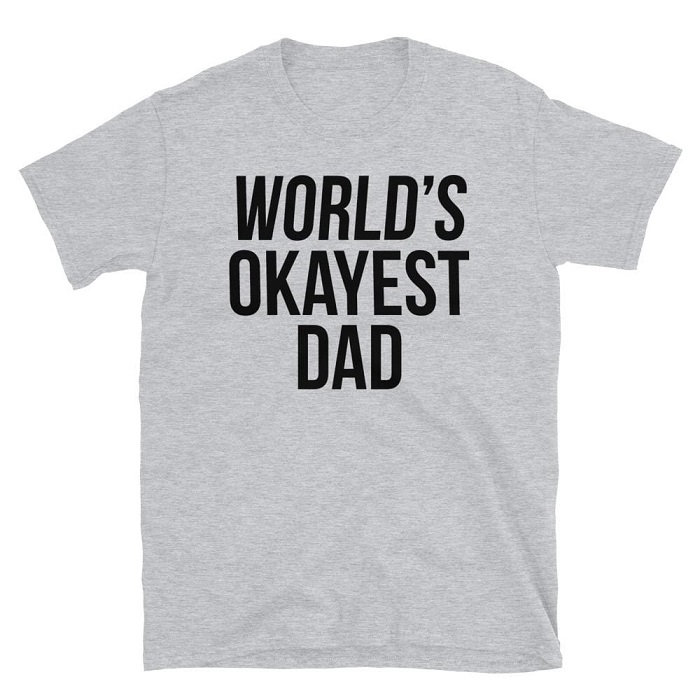 You have to give your dad credit for always being the best dad around. He'll adore this t-shirt if you received your distinctive sarcasm from him.
13. Claws For Shredding Meat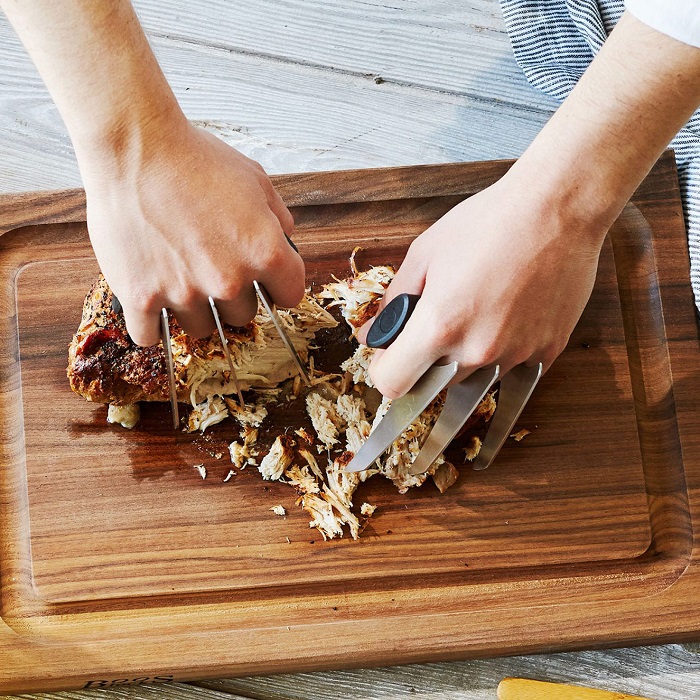 With these kitchen claws, Dad may pretend to have Wolverine hands while cutting up the meat the next time he throws a BBQ. He works quite hard. He is entitled to pretend play during meals.
14. Basketball In The Bathroom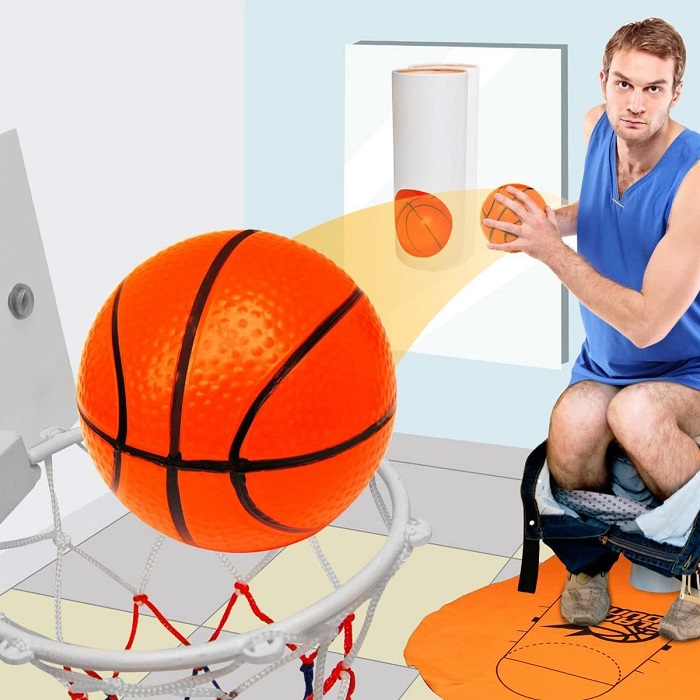 Isn't this bathroom basketball court a little ridiculous and obscene? Sure. Is it also amusing? Yep. Dads like efficiency, so he can now, eh, multitask while taking care of business in the restroom.
15. Funny Gifts For Dad With Alien Costume
We're under quarantine, and we're only to houses. Of course, safety is paramount. Father's Day events may become tedious as a result…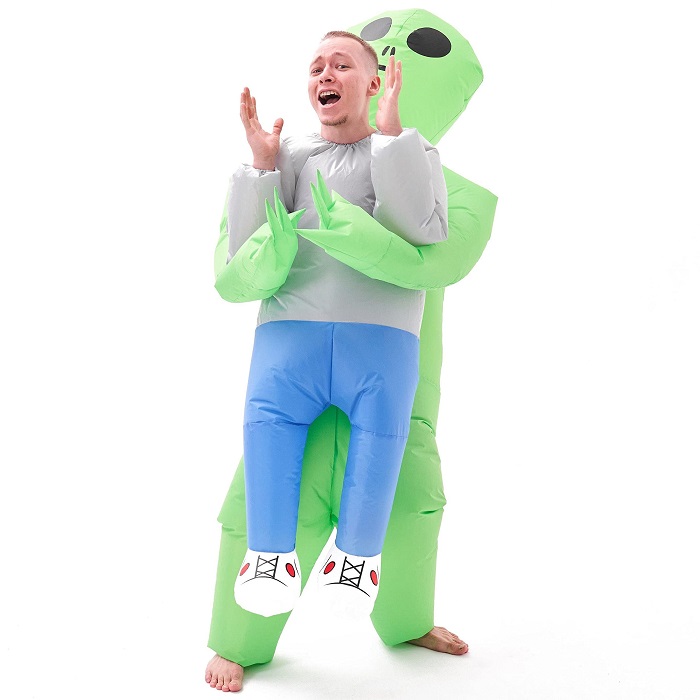 Not with this hilarious and hilariously funny gift for Dad, in which an alien carries him. A wonderful Father's Day present from your daughter or son!
16. Custom Canvas Print
With the "To My Dad" canvas prints, you can show your dad how much he means to you on Father's Day, Christmas, his birthday, or any other special event. After all, your father showers you with love, attention, and care on a daily basis, and this delights you like nothing else.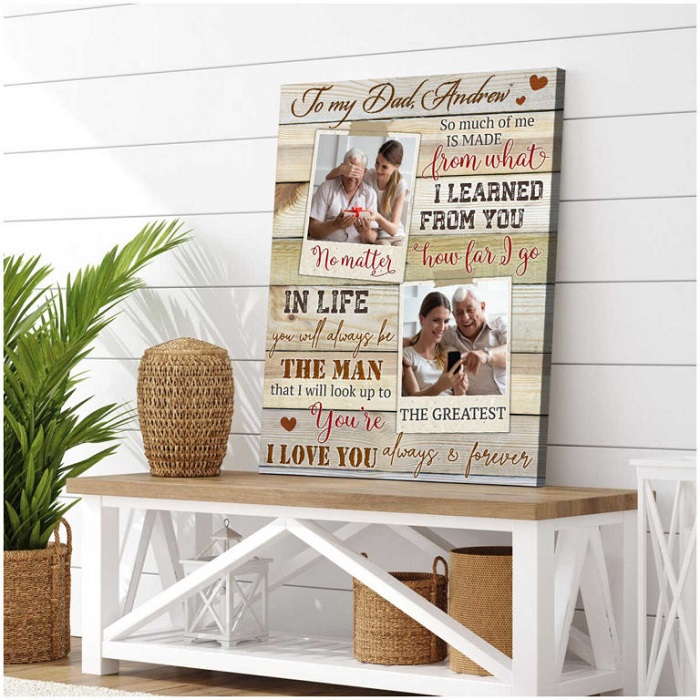 In the middle of this canvas print are two great images of your choosing, as well as a sweet phrase or funny for Dad. You may add images of your favorite childhood memories to the 'To My Dad' canvas, and you're done! The print will give his house a personal touch.
17. Toilet Seat Glow
What are practical but amusing funny gifts for dad? Let us explain!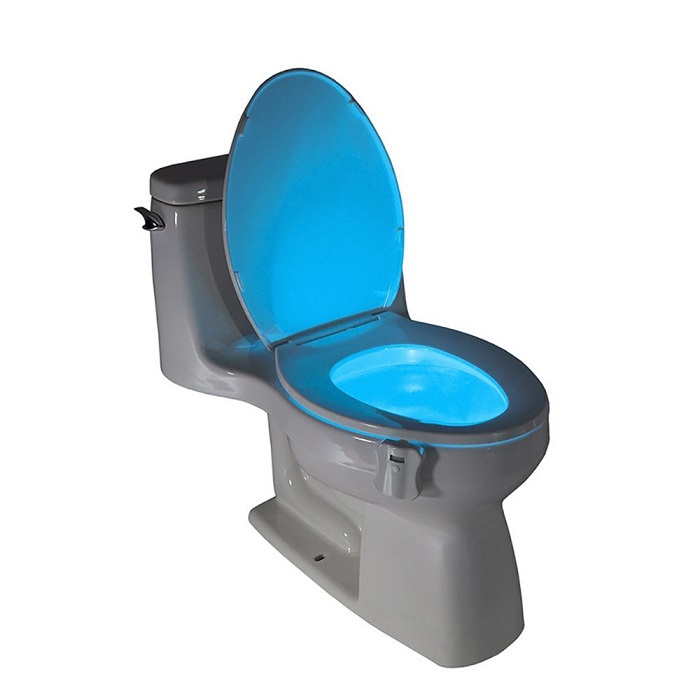 Nothing will confuse, fluster, and make him chuckle like this toilet seat neon cover. Every time he goes to the restroom to do his business, you'll hear him giggle. With some glowy effects, you can help him relax. You're such a sweetheart.
18. Toilet Paper Mug
Funny gifts for dad mugs will show your dad how special he is. The one item that has become critical during quarantine is toilet paper. Strange but true, right?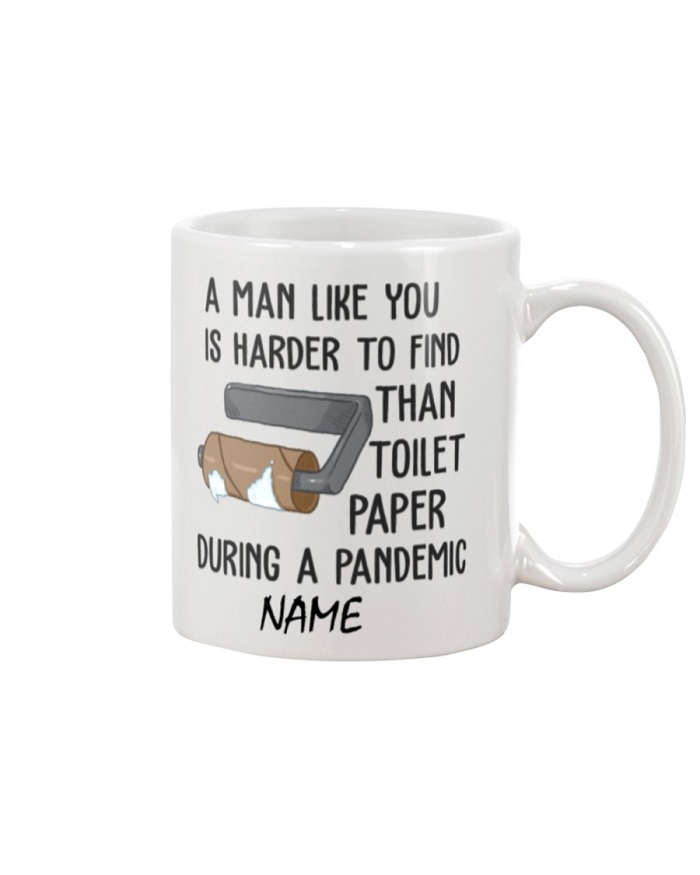 This "you are as valuable to me as toilet paper" joke is at the top of every funny gift for dad list.
19. Poop Emoji Mug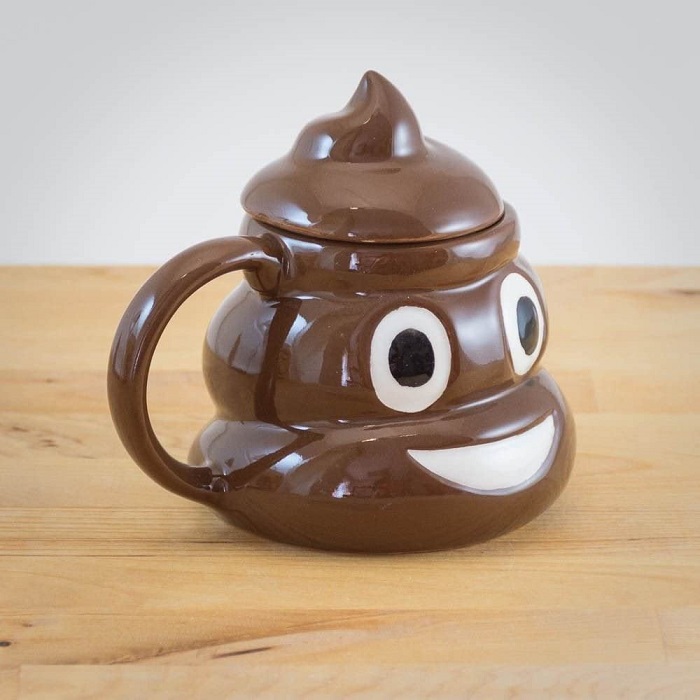 You've come to the perfect spot if you're looking for an amusing funny gift for dad that can also be used in their regular lives. These are some hilarious presents for a dad from his child that will make him chuckle every time he drinks tea or coffee.
20. The Chicken Leg Socks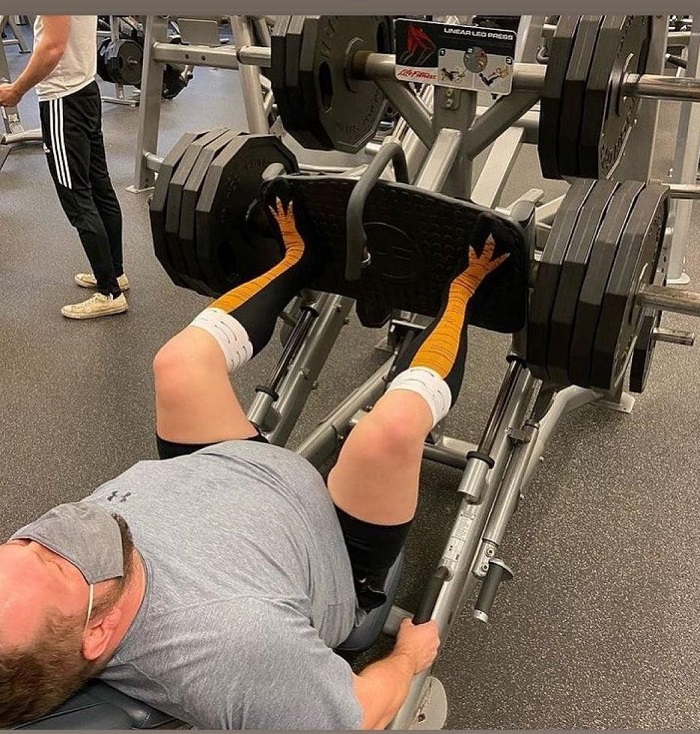 These chicken socks will appeal to your father if he likes crispy fried chicken legs. Even if he's more of a meat person, these funny gifts for dad socks will make him giggle every time he considers what he's wearing underneath his old 90s trousers and shoes.
21. Father's Day Gag Gifts With Shield Sunglasses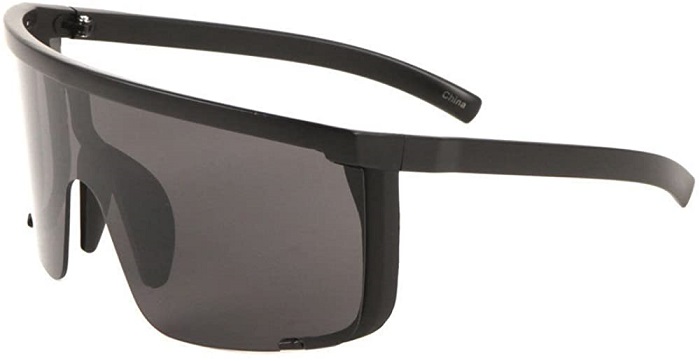 The most amusing funny gifts for dad are these futuristic shield sunglasses. Get him a fun addition to his drab sunglasses collection. Sure, he'll remark, "Oh, I didn't see that coming after opening your Father's Day gift."
22. Funny Fathers Day Gifts With Banana Socks
The two qualities about these socks that make you want to give them to your father are amusing. One, the pattern on these socks will make your dad chuckle, and two, don't you want to giggle when your dad wears banana socks?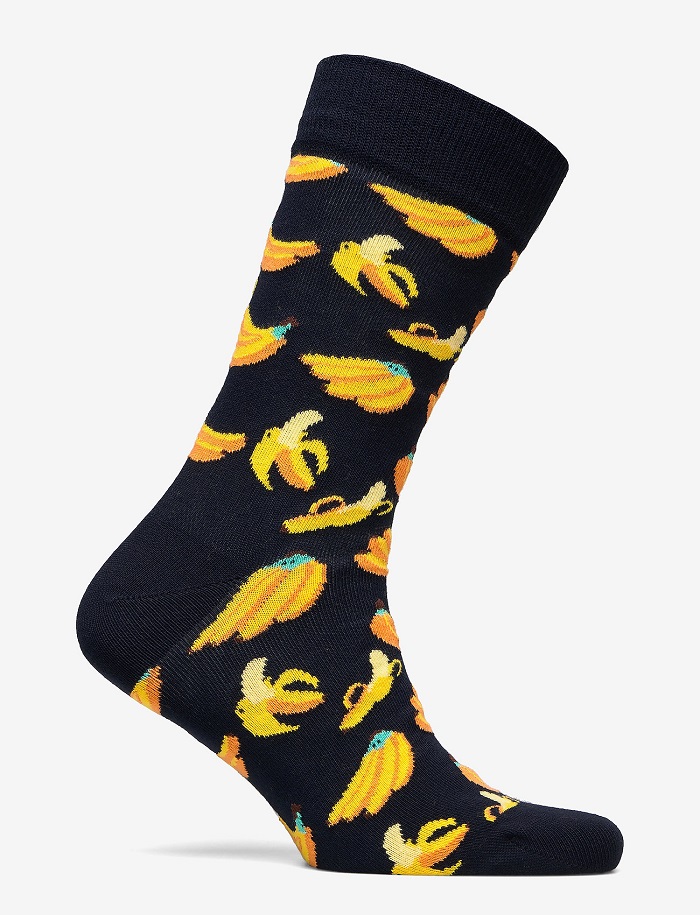 It will help keep your father's feet toasty throughout the winter. What a joy it is to make him laugh while also making a gesture of affection.
23. Funny Gifts For Dad With Duck Faucet Extender
Rubber ducks in the bathroom and baths are often associated with children, but presenting one to Dad may be humorous. These faucet aerators make it easier to close and open faucets.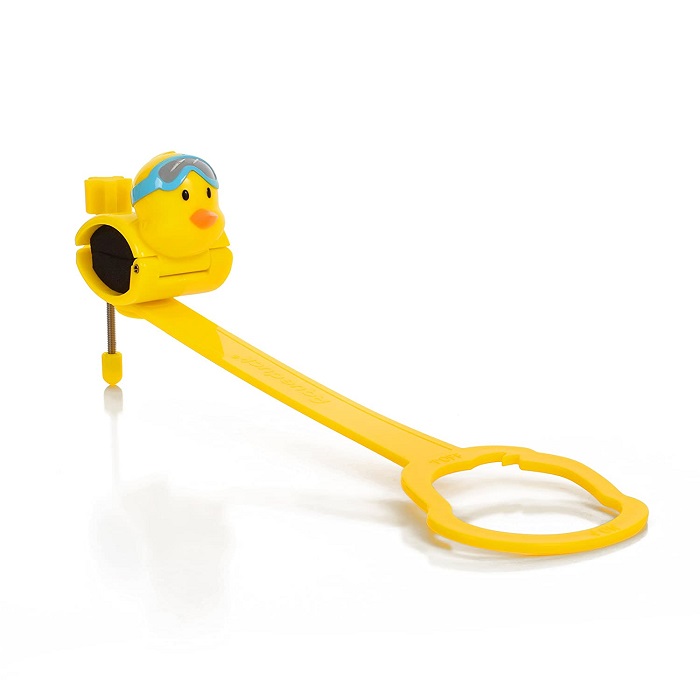 Your father will guffaw at this amusing addition to his bathroom.
 24. Funny Fathers Day Gifts With Anti-Snore
Fathers are nice, loving, and caring, so why do they grow so big while they sleep and snore so loudly? We've all been there! That is, until now.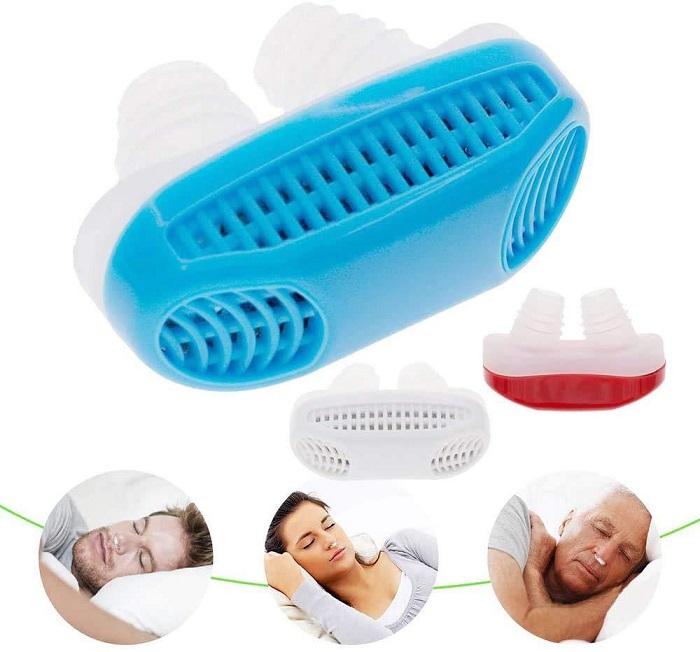 Yes! When unwrapped, this anti-sore can be one of the funniest gift ideas for dad, but it will also be useful later.
25. Mr. Mustache Razor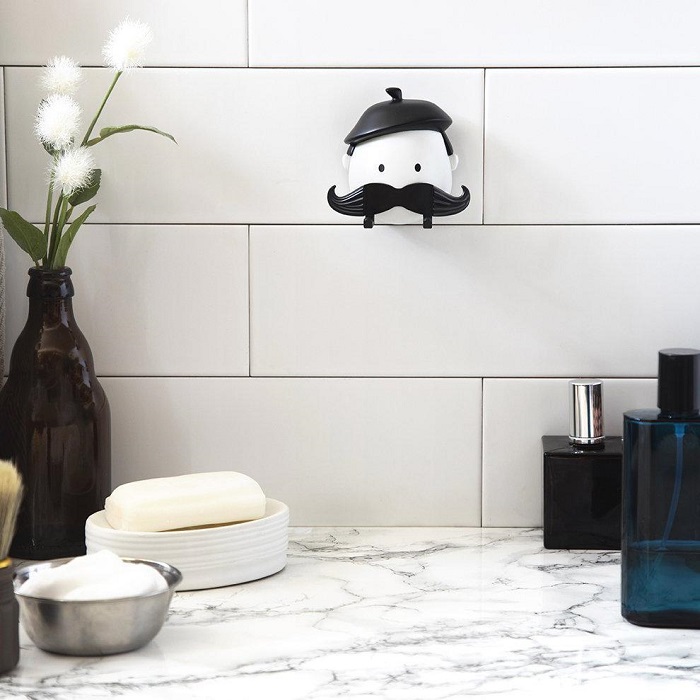 These mustache razors are adorable, practical, and everything great father's day gag gifts should be. This would allow him to reach beyond his face hairs while still keeping his preferred blade.
26. The Spider In The Box
This spider prank box is one of the most amusing funny gifts for dad that a daughter, son, or wife could give.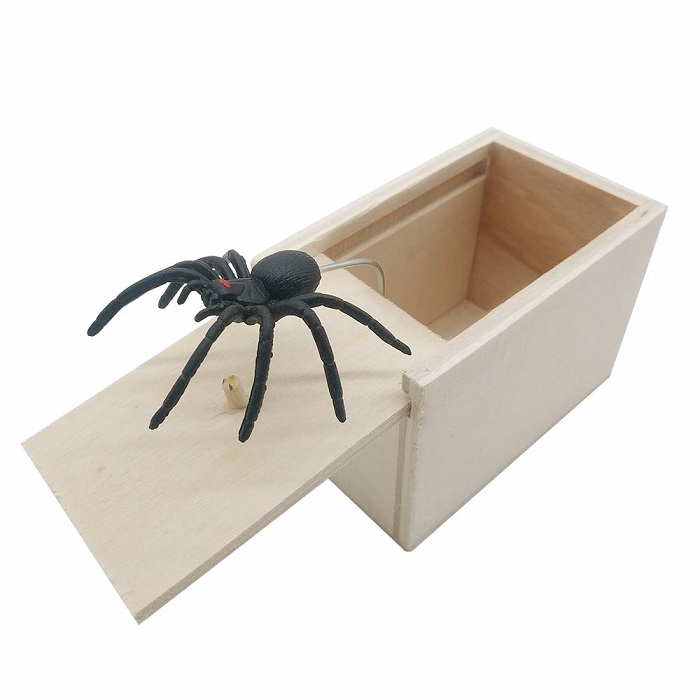 Yes, it may be a delightful father's day gift from any family member! He returns the favor for all the amusing pranks he played on you.
27. Multi-Purpose Groot Man
This Groot man pot might be your finest pick for hilarious funny gifts for dad. He may use it to hold his little succulents or display them on his desk.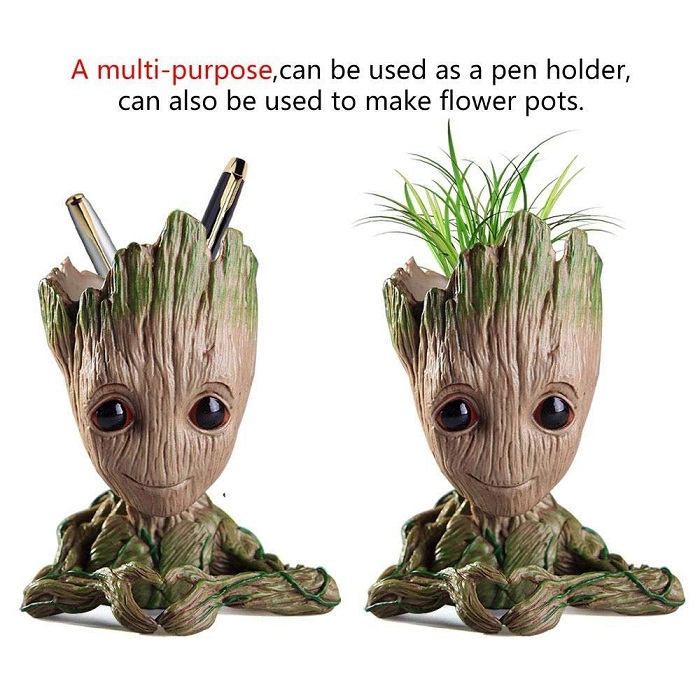 The "heart you Groot" will always remind your father of your affection. Looking at that won't give him the creeps, right?
You may also acquire them as amusing father's day presents!
28. Birthday Gifts For Dad With Skull Spoons
Yes, keeping an eye on your father's sugar consumption is a smart idea. Give him this spoon, and I'll load it with sugar to the brim.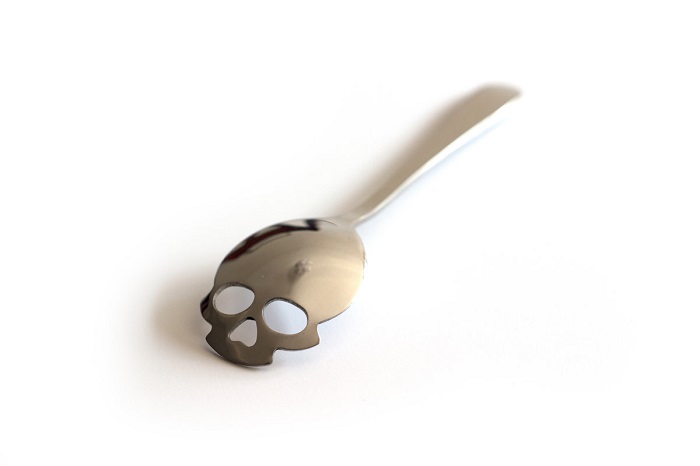 Because of the eye openings, more will tumble down. Wink at your father now. Hahaha, thoughtful but amusing!
29. Flu Socks For Men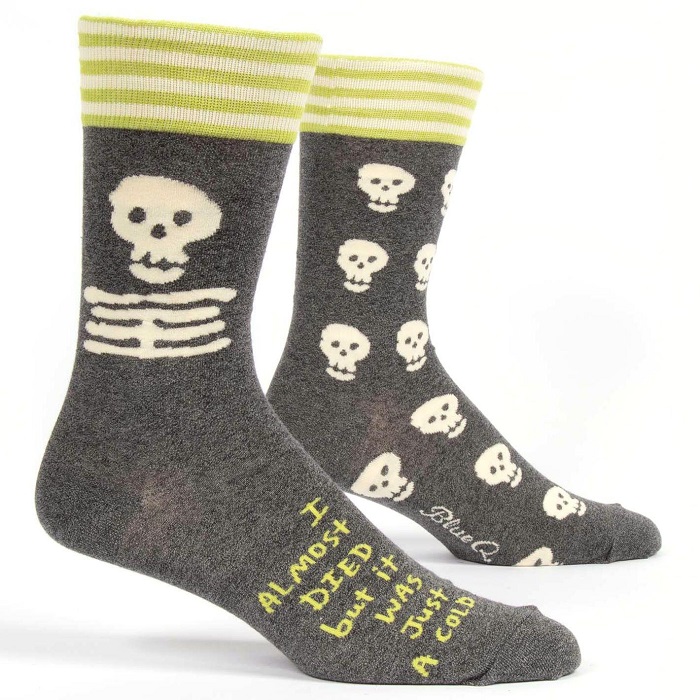 They look like the nicest greeting cards you've ever seen, except on a sock. If your father likes unusual socks, he'll adore these. If your father has a cold and has a propensity to over-dramatize things, this is the pair for him.
30. Funny New Dad Gifts With Cartoon Portrait Of A Family
Have your father's image immortalized in the manner of the classic Simpsons cartoon series! Gather some fantastic photos of him, your family, your pets, and anybody else you think he'd like to see in his family portrait.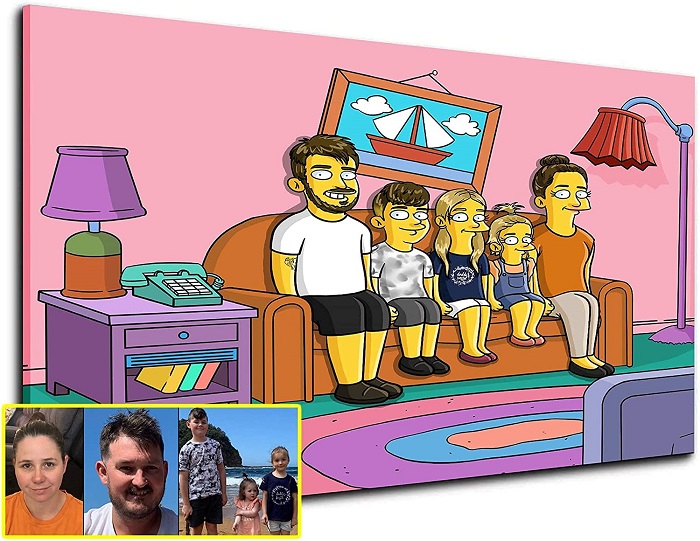 This cartoon portrait will take those likenesses and turn them into a one-of-a-kind Simpson image. They also do Family Guy, Bob's Burgers, and a variety of other shows if the Simpsons aren't your thing. Everyone will find something they like!
31. Amusing Beer Labels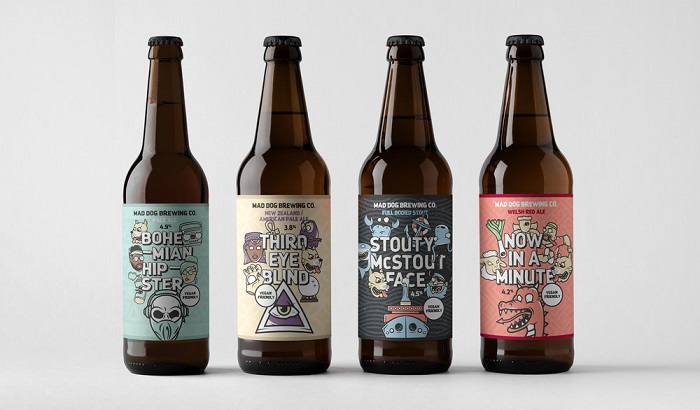 If your dad likes beer, this is a fantastic present idea! You could bring him a conventional happy father's day six-pack, or you could slap these unique labels on his beers and watch his expression change from "Oh yeah thanks" to "OMG THIS IS THE FUNNIEST GIFT EVER!"
32. The Book Of Hidden Flasks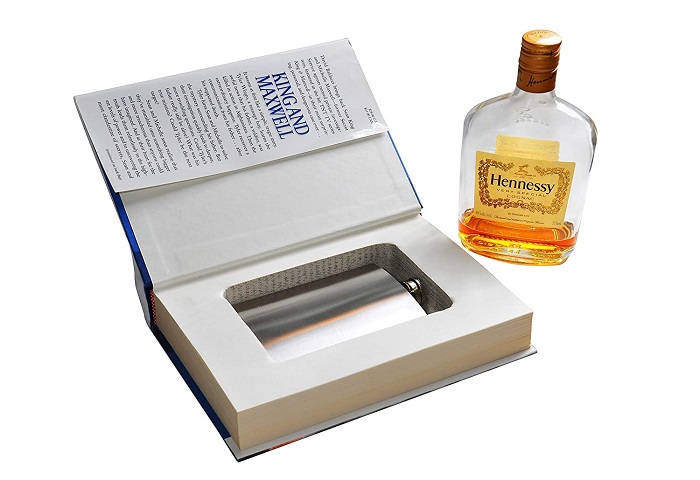 Remember the funny gifts for dad would most likely flaunt in front of strangers? That's it. Each flask book is handcrafted using repurposed library volumes. You never know which book he'll receive since they're recycled (which makes this unique gift idea even better, in our opinion).
33. Funny New Dad Gifts Art That Kills Spiders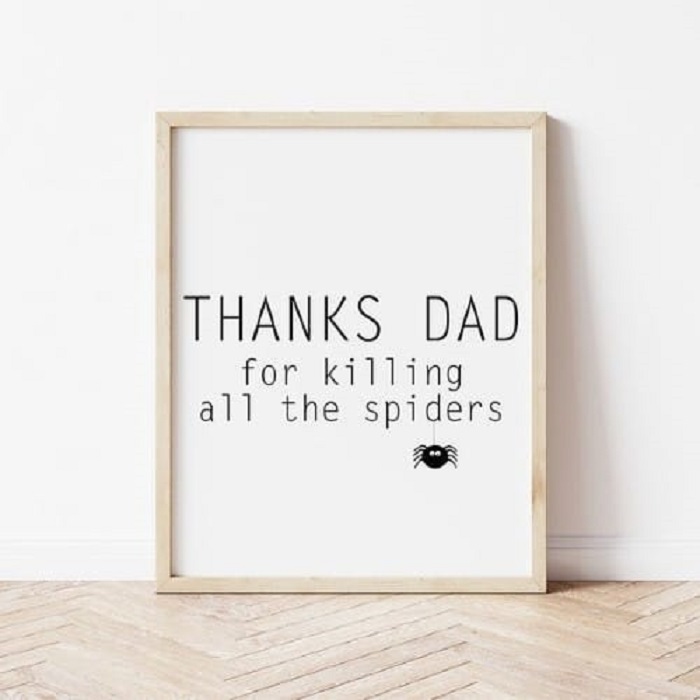 Simple, direct, and well stated. Dad will be pleased to hear that his spider-killing skills are valued. It'll look great framed at his workplace or anyplace else he wants to flaunt his prized title of spider slayer.
34. Favorite Children's Pillow
With this humorous Father's Day gift idea, the message is heard loud and clear. You have the option of buying just the cover and stuffing it yourself or buying the cushion already filled with polyester fill.
On his favorite chair or on the couch, the sturdy linen cover lasts a long time. Although everyone who knows him knows who the favorite is, there's no harm in reminding everyone.
35. Personalized Gifts For Dad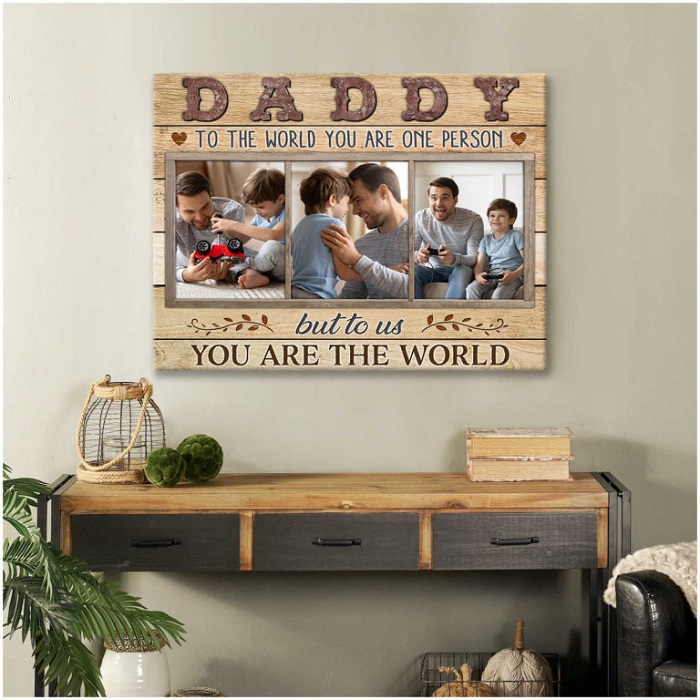 Any father will appreciate the customized presents for dad canvas as are father's day gag gifts. This phrase may be used to show your father's devotion to you. You simply need to submit a picture of you and your father to the website to keep those priceless family memories. Your father will be pleased and brimming with joy the instant he gets and opens the present.
36. New Yorker Cartoon Caption Game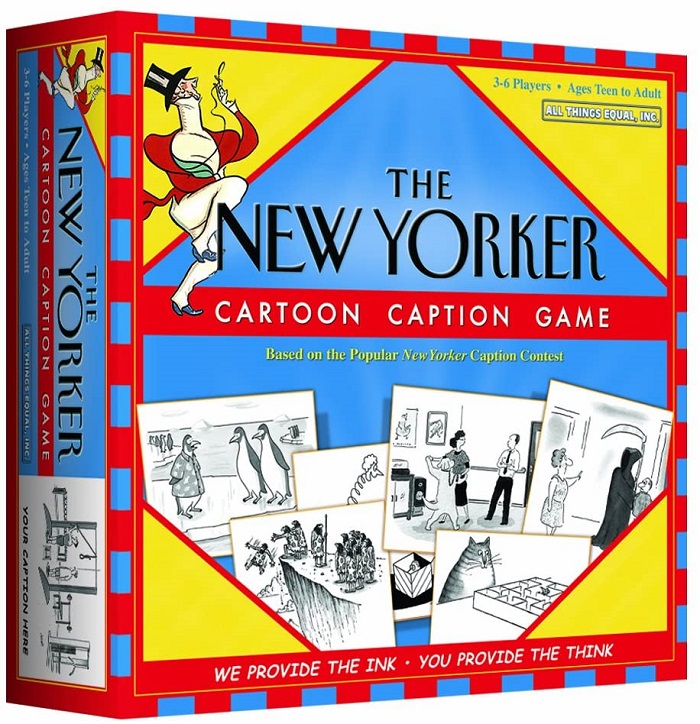 For the dad who enjoys skimming the New York Times. This entertaining game sets players against one another in a battle of wits to see who can come up with the most amusing, witty, and hilariously horrible captions for their cartoons. Give it to him during Father's Day dinner and establish a new family tradition! For 3-6 players, ranging from adolescence to adulthood.
37. Before Asking For The Doormat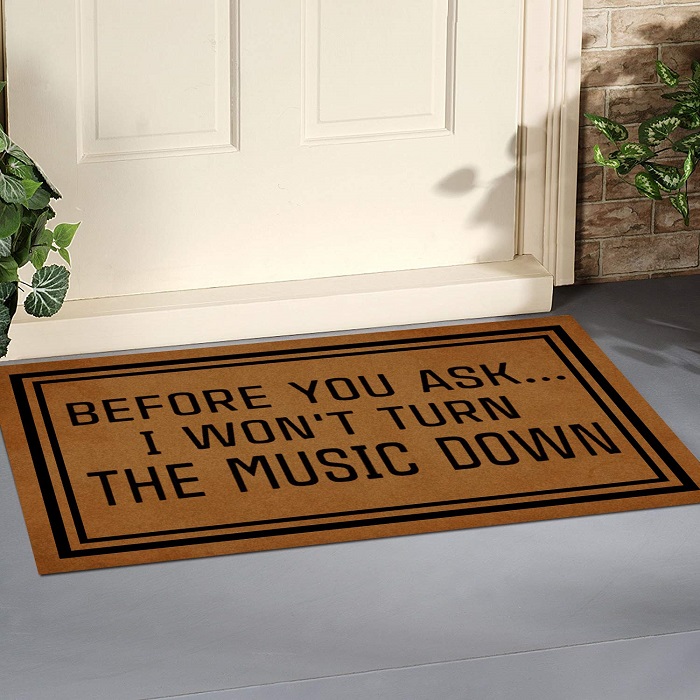 With this coir doormat, he'll send a strong statement to his neighbors. For crying out loud, he's his father! He's earned the right to blast his music at its maximum volume!
Maybe you love:
How Do You Have Funny Gifts For Dad If You Don't Have Any Money?
Don't worry if you don't have enough money to make Father's Day memorable. We've got some inexpensive and amusing dad ideas for you!
Here are some options:
Make your dad or stepfather's favorite cookies in the form of a pet and tell him it's a special Father's Day present from a dog.
Make delectable Japanese pancakes for Father's Day breakfast, but stuff them with strange food combinations.
Make your own amusing Father's Day cards and use glitter paint or watercolor markers to make dad jokes, draw smileys, or even put his face on them.
Your gesture and efforts are more essential than the father's gift!
Oh Canvas don't need to tell you how precious your father (or stepfather, or even grandfather) is if he's always been there for you. A Father's Day funny gifts for him, whether he's a cranky dad, a silly dad, or the type of dad who lives for the chance to offer a fantastic Dutch oven. We hope we've given you some gift inspiration since the person that keeps you smiling all year deserves the best!