Easter is quickly approaching, and if you're like most people, you haven't even begun to consider what to get your father, husband, or brother. Although giving presents to men can be challenging, don't worry!
Oh Canvas has compiled a list of the top Easter gifts for men so you can easily find the ideal gift. We have something for your man, whether he enjoys being outside or is more of a couch potato. Start shopping right away after looking through our list!
Sweet Easter Gifts For Men In 2023
1. Easter Candle
Nothing like a candle emits a seductive smell that evokes the spirit of spring. If you're having difficulties coming up with Easter gifts for men, consider purchasing one or two candles. They have fragrances like blueberry, cake, and coffee. The box for them is the cutest bunny ever.
2. Table Easter Platter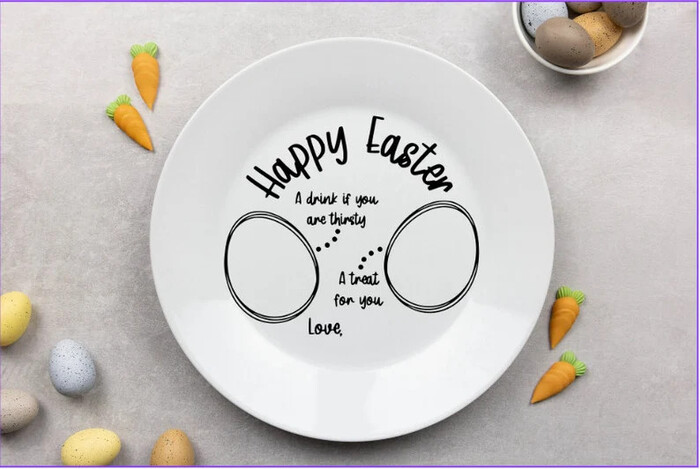 On this ceramic dish, cookies, muffins, quiches, dips, and anything else will appear even more delicious on the Easter menu. Both the microwave and dishwasher are safe to use with it.
3. Easter Bunny Wine Labels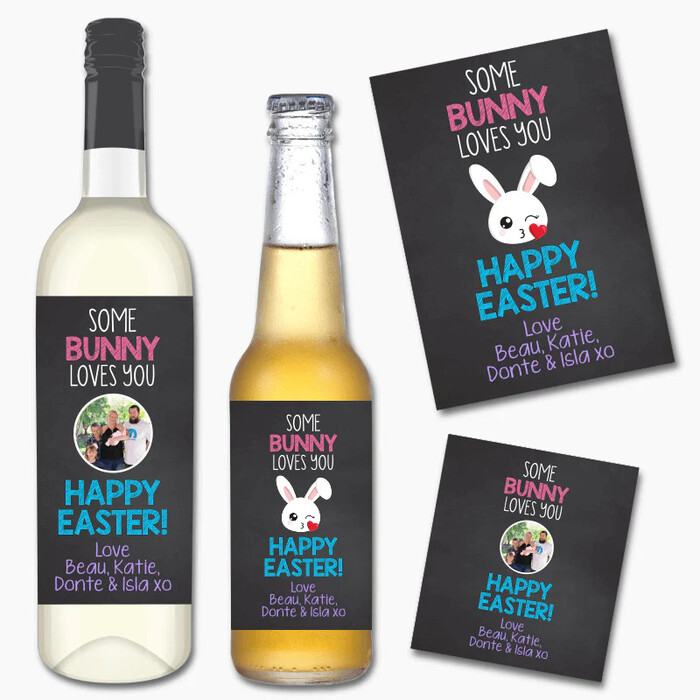 Do you know any bunnies who are wine maniacs? With this wine cover that you can attach to their preferred bottle of wine, you'll win them over.
4. Cross Cufflinks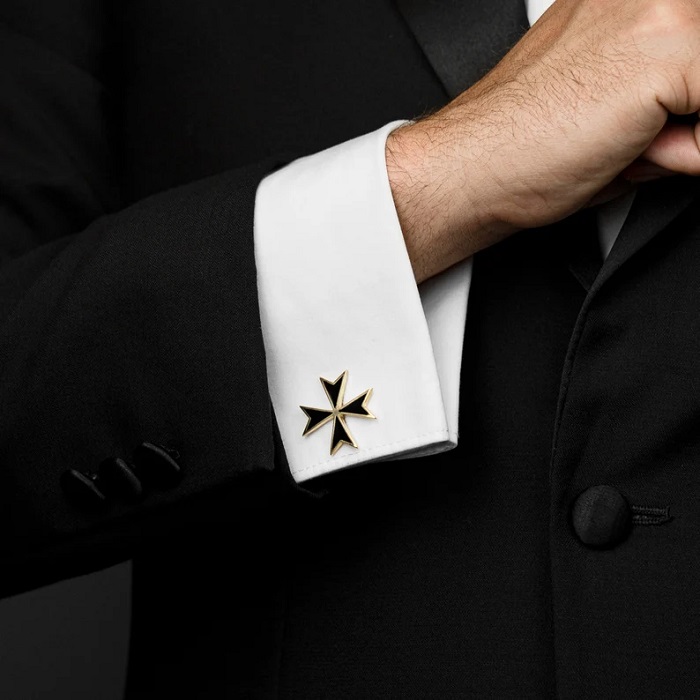 These cufflinks are perfect for men who enjoy dressing up for church or other formal occasions. Engrave up to seven characters per piece in one of five different typefaces to make them uniquely yours.
5. Hiking Boots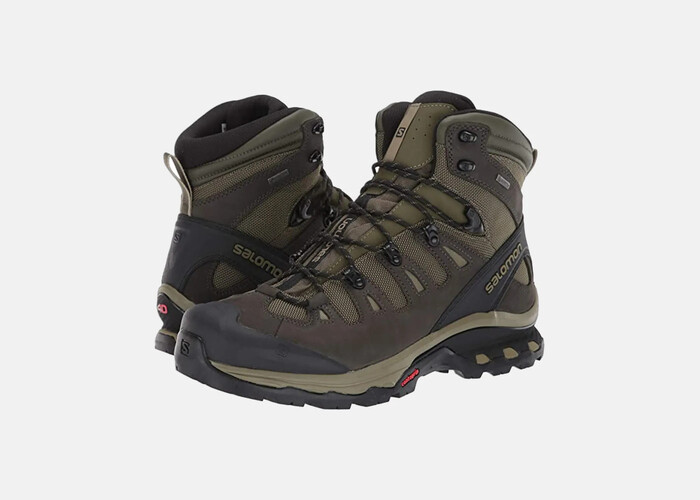 Ideal Easter gifts for men can be a brand-new pair of hiking boots if he enjoys being outside. He can conquer any terrain in these fashionable and comfortable shoes.
6. Easter underwear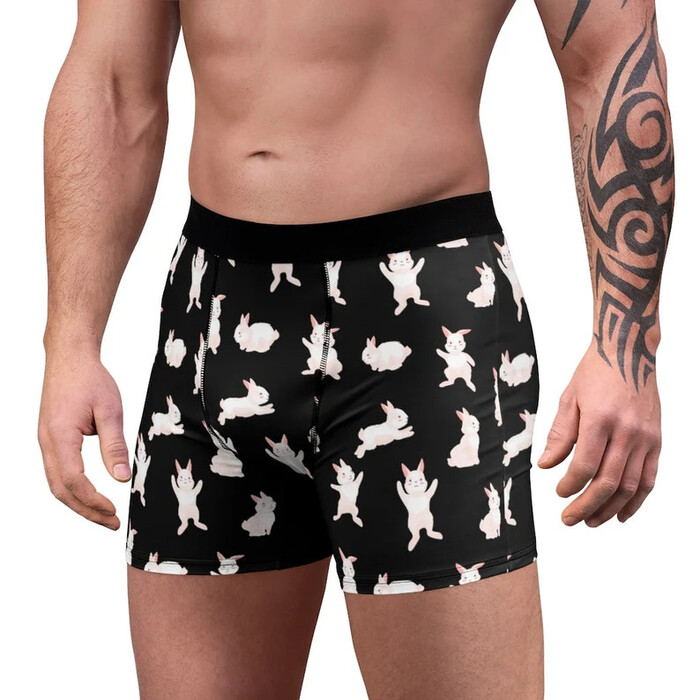 Give your man a good laugh this Easter with a pair of funny briefs from you. That lovely bunny print is so cute! This underwear is ideal if you're searching for funny Easter gifts for men.
7. Bunny Baseball Cap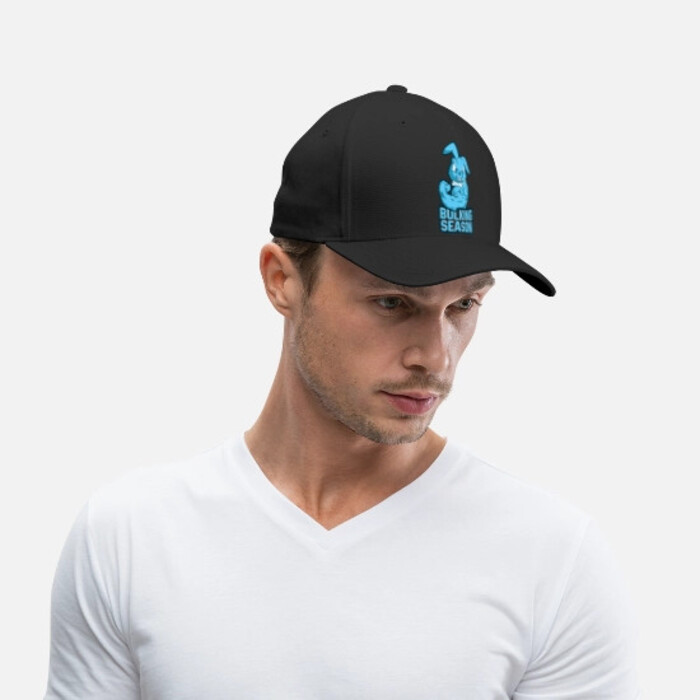 If he is constantly on the go, a trucker hat is unquestionably a part of his daily routine. Easter is a special time of year, so add a lovely bunny pattern to his cap to make it memorable.
8. Docking Station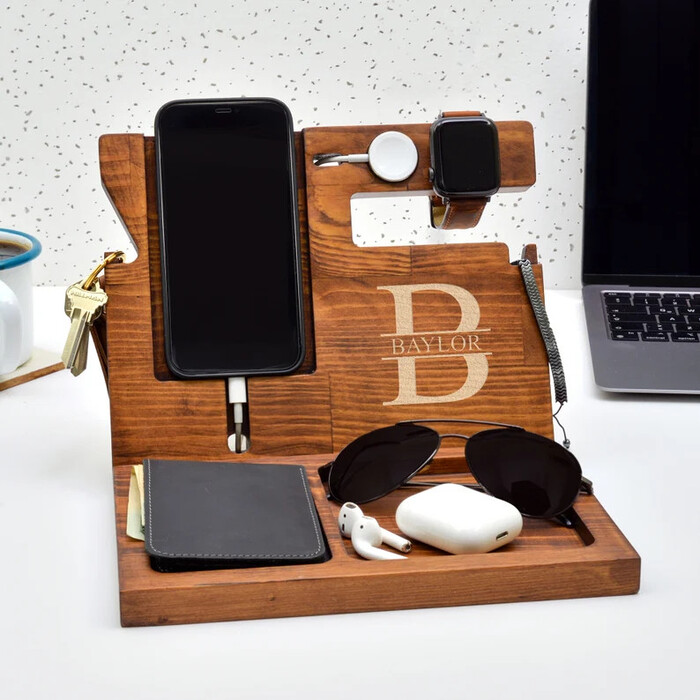 A unique gift option for a man who appreciates technology is this docking station. He won't ever have to worry about losing his phone, tablet, or other devices again because it can hold them all.
9. Pair of shoes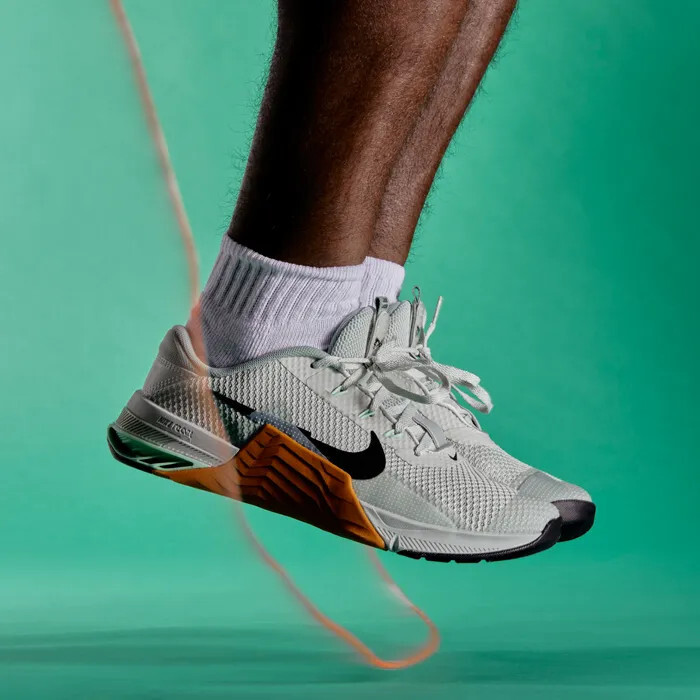 Easter is a fantastic occasion to present someone with a brand-new pair of shoes! Easter, as we all know, is all about starting over with a blank slate.
10. Rabbit Necktie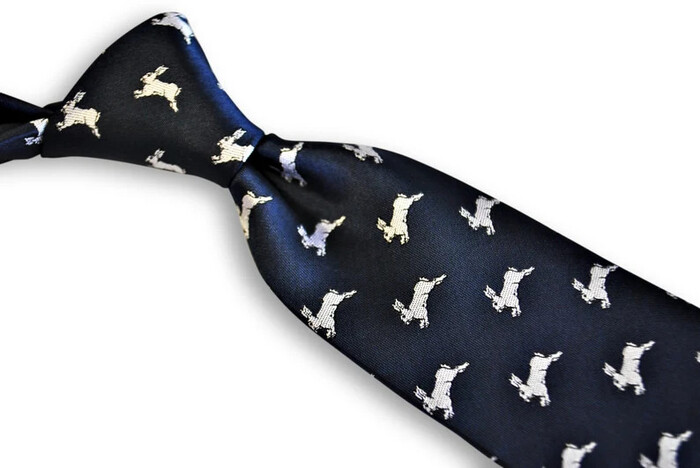 Although buying Easter gifts for men can be challenging, a themed tie is always a good choice. This blue shirt with tiny bunnies all over it will make him seem dashing during Easter.
11. Wine Bottle Rack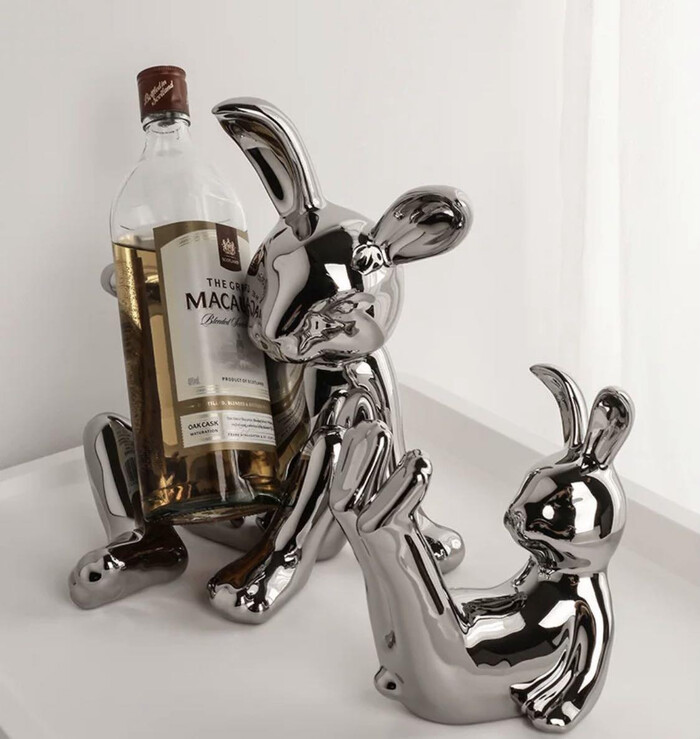 If your man appreciates a glass of wine, this wine bottle rack is the ideal present. Up to 12 bottles of wine can fit inside this fashionable and useful container. For him to fill his new rack with a few bottles, you may also offer him gift cards to his preferred wine subscription website.
12. Camping Gadgets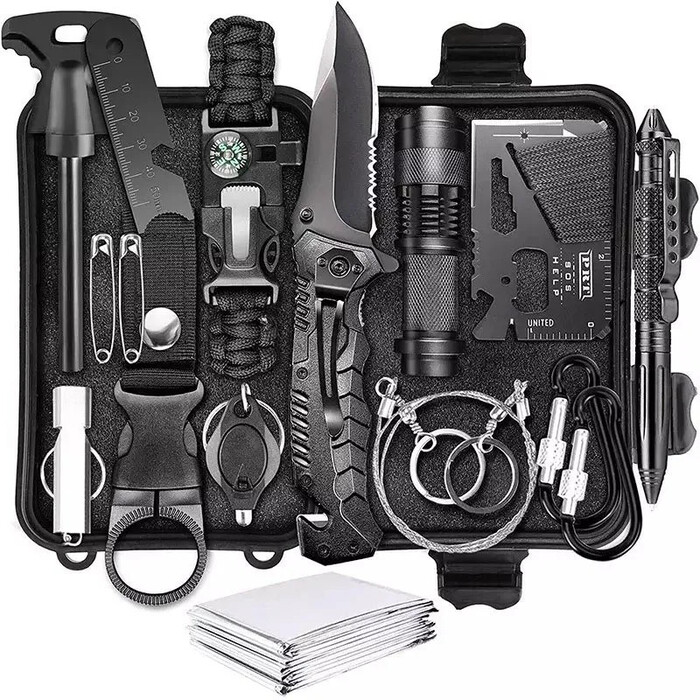 The ideal Easter morning gift for your boyfriend is a set of camping equipment or a survival kit if he appreciates being outside. He may be ready for everything with the help of this set, which also contains a pocket knife and a fire starter.
13. Easter Bunny Coasters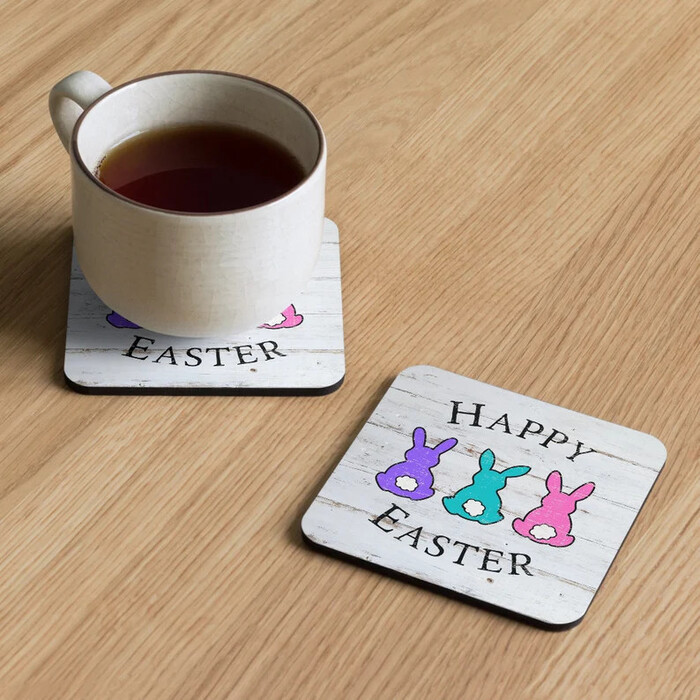 Bring a four-piece set of coasters with an Easter motif into their kitchen. Vintage rabbits are depicted on each coaster doing various activities. These are so adorable that people won't want to cover them with cups or mugs.
14. Spice Mixtures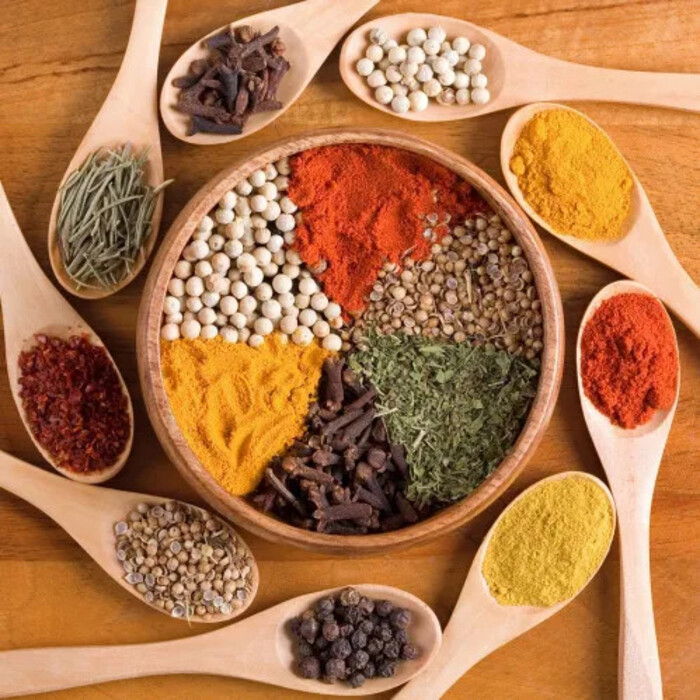 These spice mixes are awesome Easter gifts for men if he enjoys cooking. He may utilize the spices to enhance the flavor of his favorite recipes, and you can eat well too! Mention a win-win scenario.
15. Loungewear Set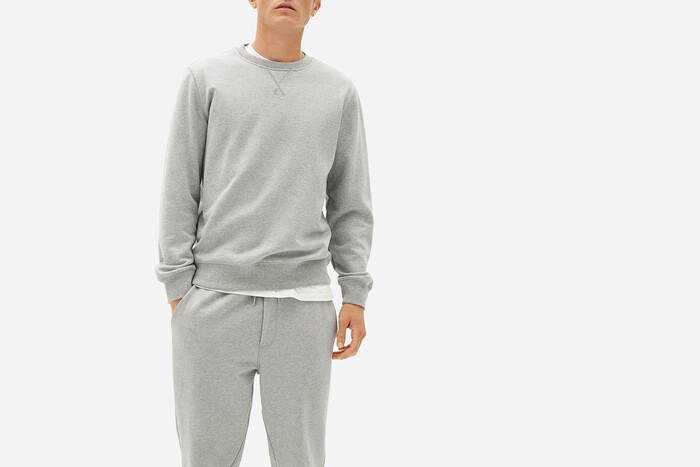 A loungewear set is a perfect present for a man who enjoys unwinding at home. He can unwind in style while wearing a sweatshirt and a pair of sweatpants.
19. Egg bath bomb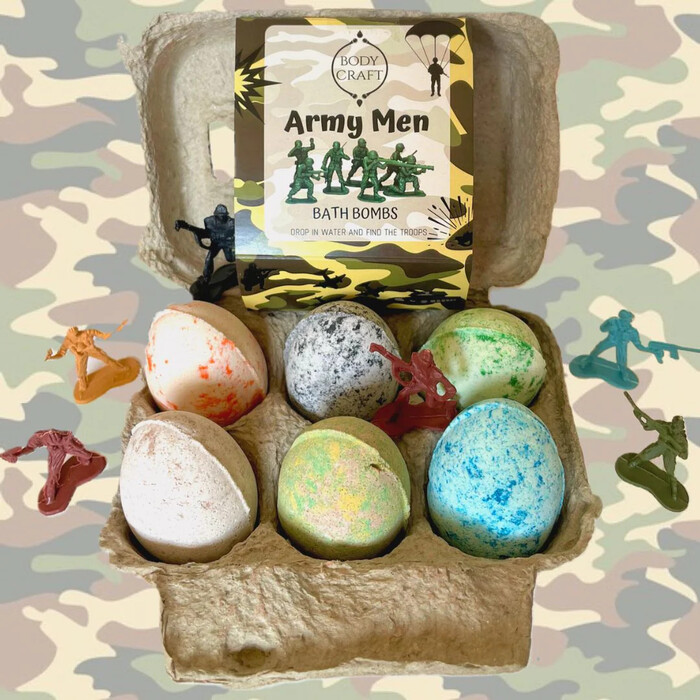 This bathtub time will be a wonderful sensory adventure for the two of you. It will immediately become intimate because of the foam, fragrance, and touch, making this a great session for you and your boyfriend.
20. Movie Night for Easter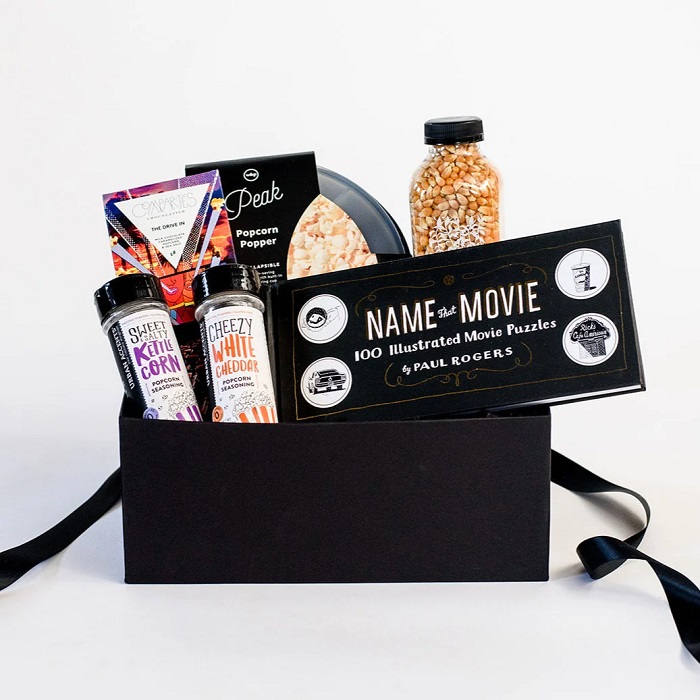 Movie night at Easter is a great opportunity to spend time with your man. A peaceful movie night is a terrific way to spend time together and bond if you seek affordable date ideas.
If your boyfriend isn't into material things or thinks he has everything he needs, these are especially thoughtful Easter gifts for men.
21. Amazon Gift Card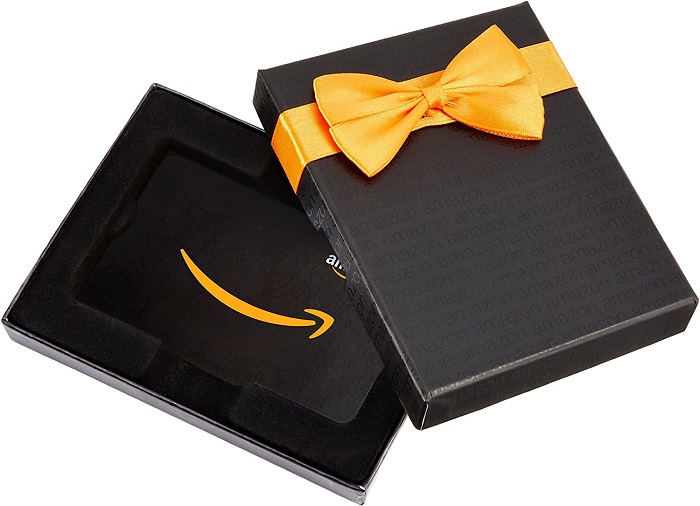 Gift cards from Amazon are great Easter gifts for men, especially for the guy with everything. In this manner, he can choose exactly what he wants and needs for Easter. A gift card to his preferred restaurant, such as LongHorn Steak House, Chillies, or Starbucks, can also be purchased.
22. Bunny Wall Decor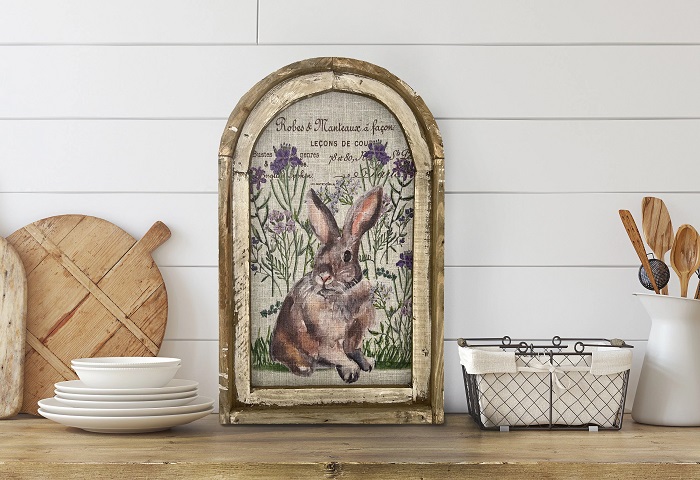 Avoid leaving your walls empty! Any room will look better with this wood panel wall decor. The attached hanging hardware makes it simple to put on and take off. Substitute whatever you already have hanging in its place.
23. Golf Ball Whiskey Chillers
He will enjoy these chillers if he enjoys playing golf and enjoys a great pour of whiskey (or any beverage). These two can keep your preferred beverage cool without diluting it if you freeze them for a few hours.
24. Salami Bouquet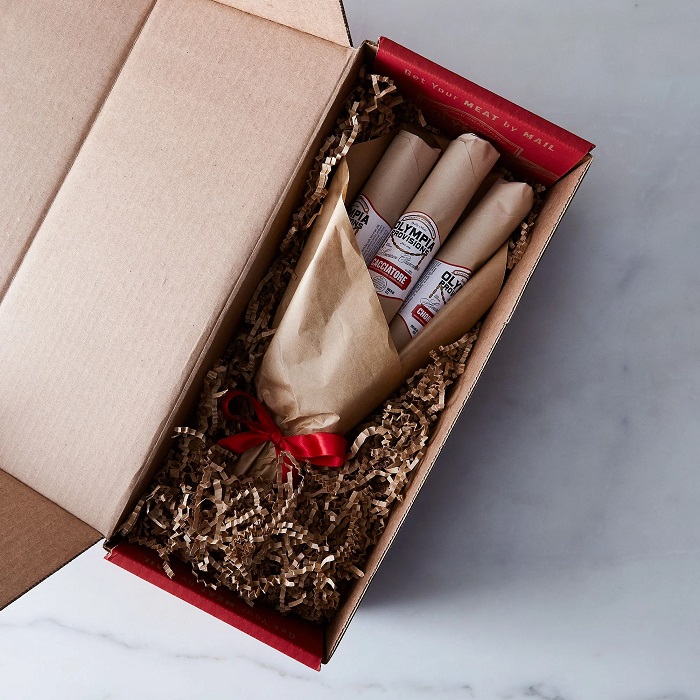 A meat lover will always appreciate a salami bouquet, regardless of the holiday. One French, one Italian, and one Spanish sausage, all prepared with a pig, will be included in a set of three. Or purchase a bouquet of six to double it up!
25.  Bunny Socks
Socks with a funny design are great Easter gifts for men. They add some color without going over the top to an ensemble. They are also reasonably priced, suitable for the season, and simple to wear.
Best Ideas For Men's Easter Basket
26. Easter Beer Box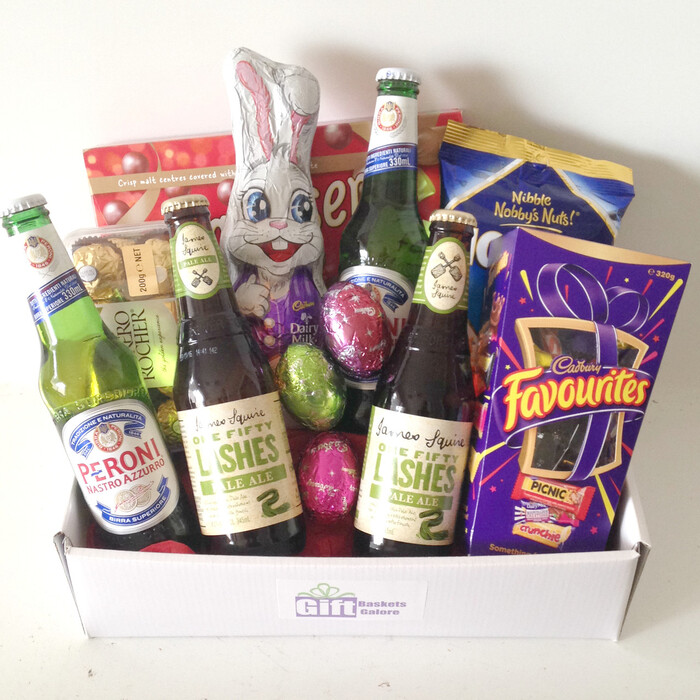 Take a case of your guy's preferred beer, cut the top off, and pour half of the contents. Fill the newly vacant space in the box with potato chips, pretzels, and his preferred sweets or snacks. He'll adore this, no doubt! Any male would love an Easter basket built out of a case of beer.
27. Grown-Up Easter Basket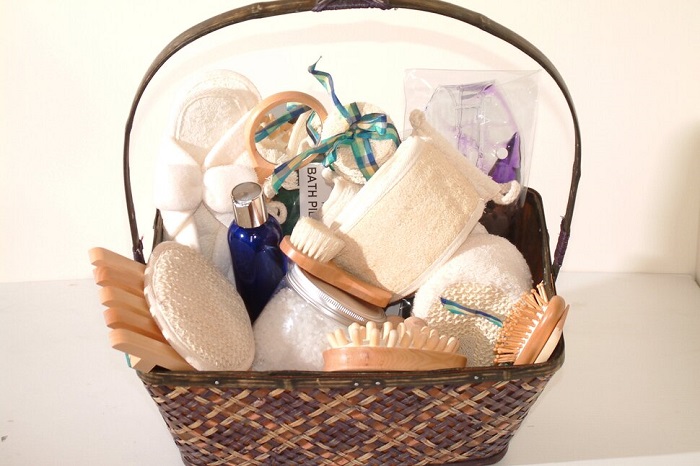 Baskets for Easter don't have to be cartoonish. You may add lip gloss, a keychain, a necklace, and more with this one. It also comes with a succulent.
28. Self-Care Box For Men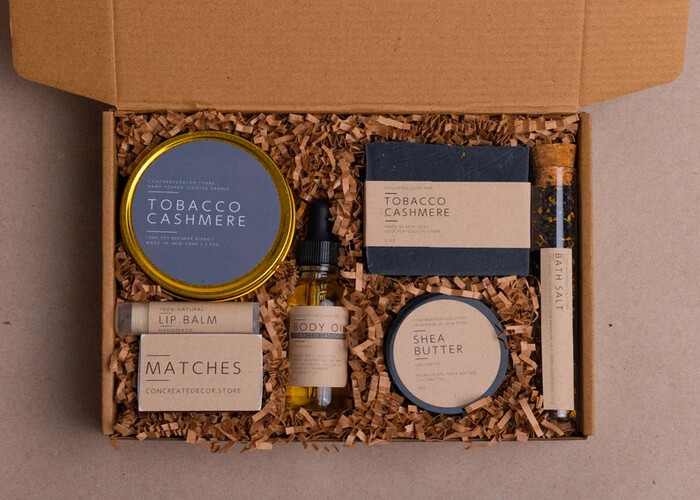 Why not give a practical Easter gift basket full of self-care goods if your man is often taking your beauty products? Everything your man needs to unwind and care for himself is in these Easter gifts for men.
There are bath bombs, body scrubs, face masks, body washes, and more. It's a fantastic way to let him know you're concerned about his well-being.
29. Coffee Gift Box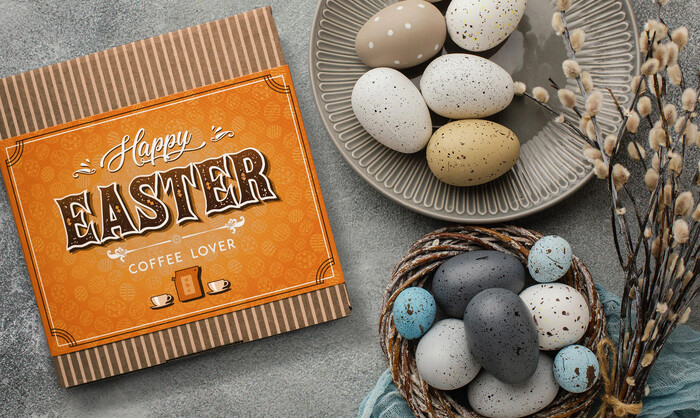 Does your man enjoy coffee? If so, he will love this gift package! It includes a French press, several types of ground coffee, flavoring syrups, and a coffee mug that he can use every day of the week.
30. Chocolate Gift Box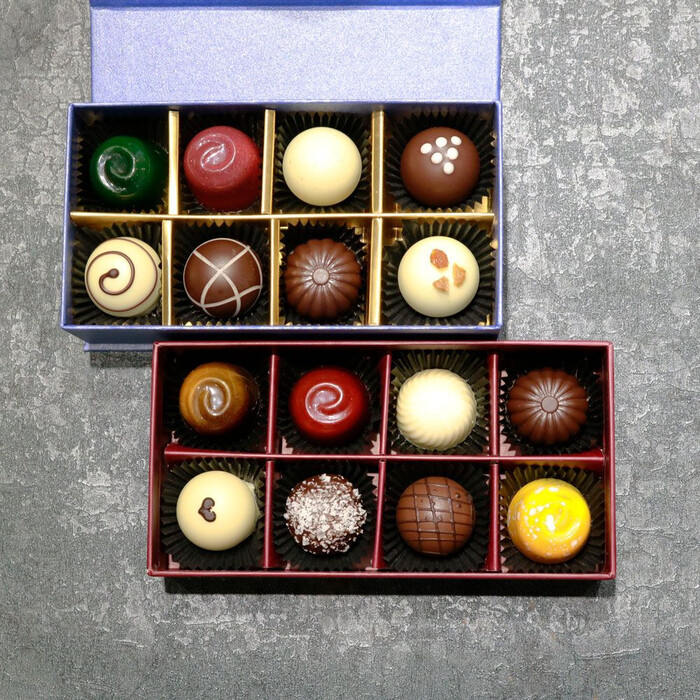 Give a box of gourmet chocolates to the man who enjoys chocolate! A package of delectable candies is always a hit, especially at Easter breakfast.
This gift box has various tastes, so your boyfriend will surely enjoy it. If he doesn't like chocolate, buy him a gift box filled with his favorite candies and nibbles.
31. Poker Basket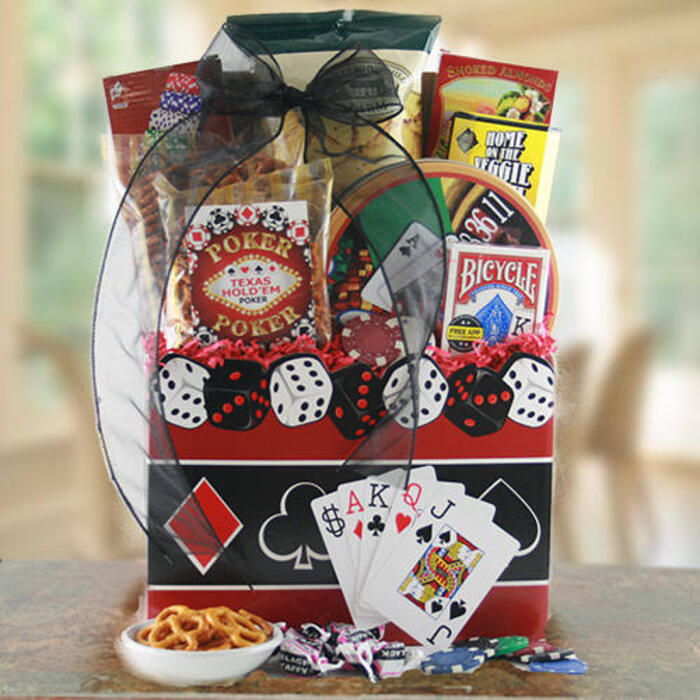 Put all the necessary poker supplies in a cute small gift box, along with some decks of cards and the best poker munchies you can find. Choose the ideal guidebook or magazine to help you play cards better, then hide it in the back of this gorgeous Easter basket!
Finish it all with a fresh supply of poker chips to replace the old ones still lying around. Your poker-playing partner will undoubtedly appreciate it.
32. Fisherman's Gift Basket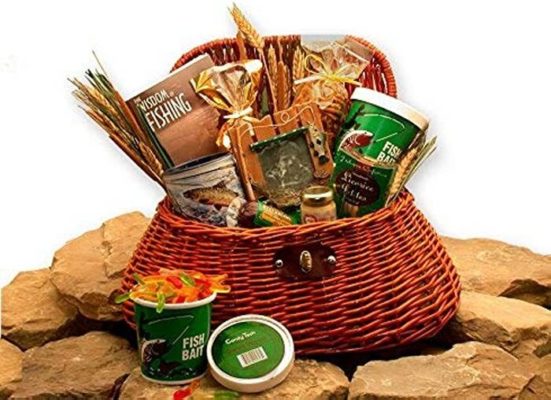 Put everything your angler will require this year in a good, big tackle box. The chambers concealed inside will be the perfect size for lures, hooks, and a fine filet knife. The recipient will be happy with your present if you include some fish bait and non-perishable snacks.
33. Football Gift Basket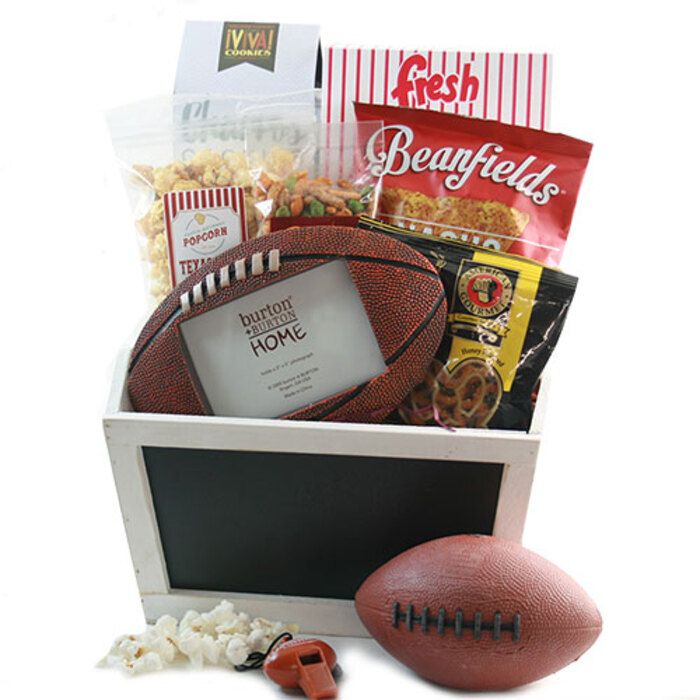 Who among men does not enjoy football? With this sweet basket, he has all his favorites close at hand. Your man will be happy if you customize his Easter basket to fit his interests and personality.
When you alter a traditional gift to fit him precisely, it demonstrates that you know and support his hobbies. What Easter gifts for men do you have in mind this year?
>>> Recommend reading:
40 Ideas Easter Gifts For Adults That'll Delight This Season
In conclusion, Easter is a fantastic opportunity to express your love and appreciation to the significant men in your life. He will appreciate the thought that went into picking the awesome Easter gifts for men, whether you choose a personalized Easter basket, digital devices, grilling gear, athletic apparel, personal care products, or literature. So give him a present he'll enjoy to make this Easter one he won't soon forget.