Choosing the best gifts for lawyers is a delicate endeavor that requires both ingenuity and reflection. Lawyers, who work tirelessly for justice and are known for their attention to detail, deserve the highest praise for their steadfast dedication and amazing accomplishments. There is a wide range of gifts perfect for the legal profession, whether you are commemorating a law school graduation, a win in court, or simply wishing to express your gratitude. You're in luck since this Oh Canvas's list has a little bit of everything. You will undoubtedly find something that will be accepted here.
Best Lawyer Gifts For Her That Impress Her
1. Justice Chain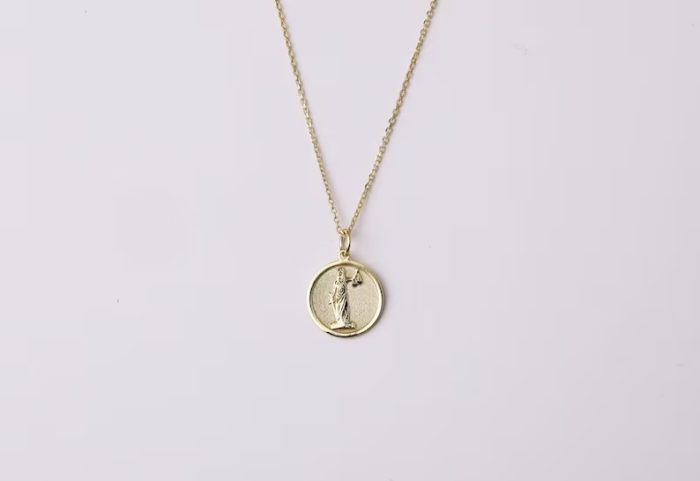 This Justice Necklace is more than just a pretty piece of jewelry; it offers a workable solution and hidden benefits. The exterior of the Justice necklace is completed and made of sterling silver with gold and rose gold plating.
The chain's adjustable length provides a personalized touch that guarantees a good fit. Giving a necklace to someone you love who is passionate about justice is a nice gesture. The necklace can also be customized with up to eight characters.
2. Justice Statue 3D Led Lights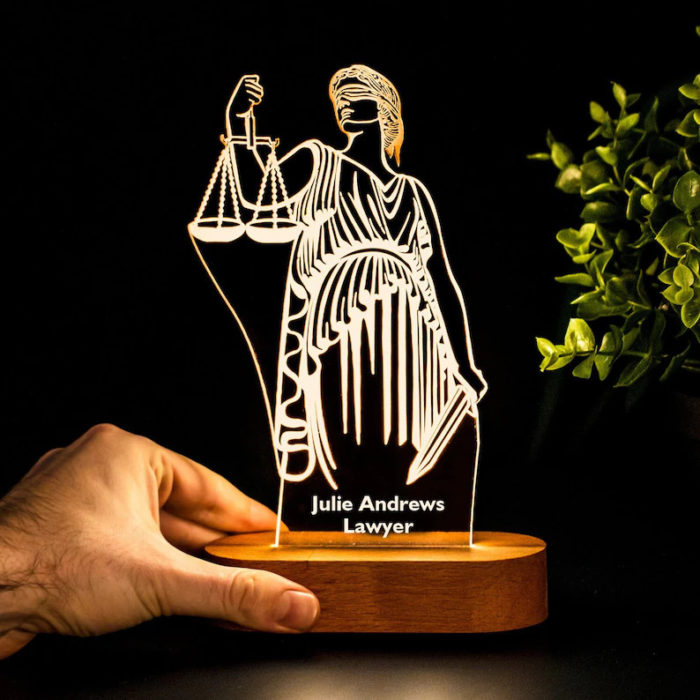 These 3D Led Lights would make the perfect Christmas, birthday, or wedding gifts for lawyers. The workspace or office of a lawyer is enhanced visually by a 3D LED light. It can be used as fashionable and eye-catching decor to produce a welcoming and motivating environment. This present can improve the atmosphere in lawyers' workplaces, who frequently spend long hours there.
3. Personalized Law School Graduation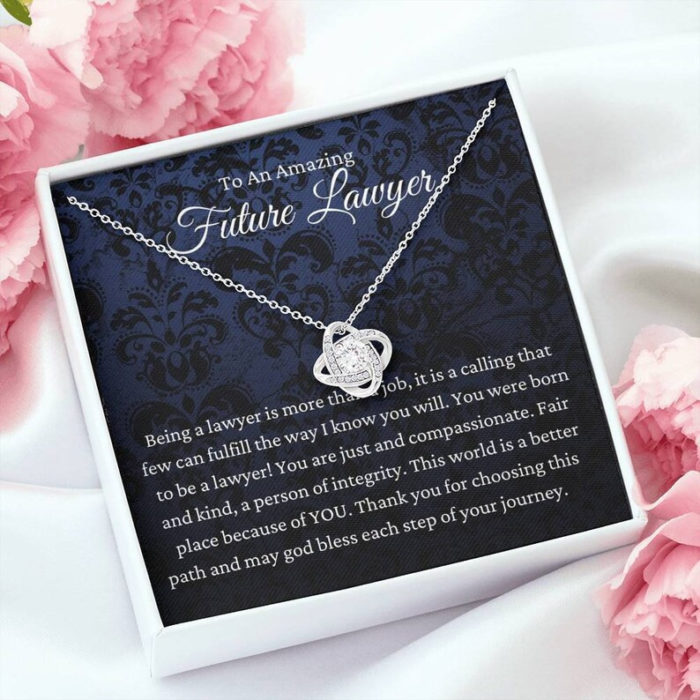 Some variances are expected because the jewelry is hand-finished rather than being created on a machine. To attach the charms to the jump rings, use only "double" jump rings. It seems to reason that regular use would always result in their retention. This gift for a lawyer female is perfect for graduation, birthdays, anniversaries, or other important occasions.
4. The scale of Justice Metal Bookends
A lawyer's workspace or office can benefit from the professionalism and elegance of metal bookends with a scale of justice design. It demonstrates how much you value their dedication to their work and upholding the law.
5. Libra in Vintage Metal Style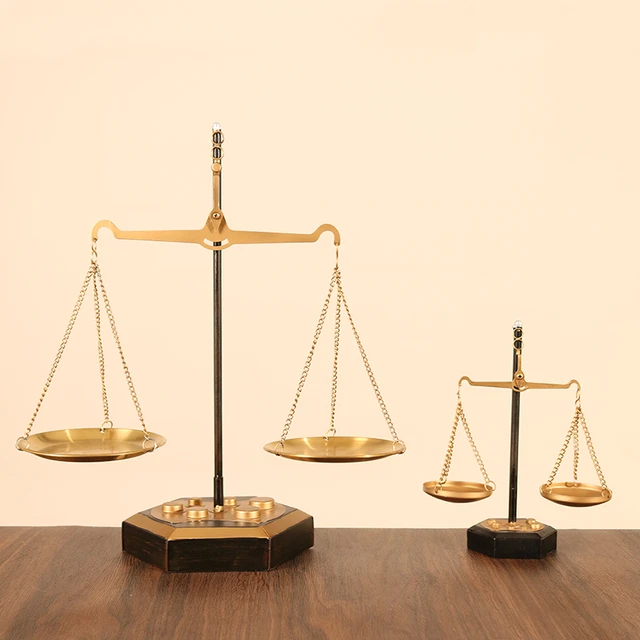 This vintage jewelry display and cosmetic organizer tray will enhance the aesthetics and organization of any lawyer's workspace. A freestanding jewelry tray has a retro appearance. A simple, elegant design and bronze finish create a fashionable antique effect to go with eclectic decors.
Beautiful furnishings and storage may be easily incorporated into any space, including a kitchen, bathroom, or bedroom. Things can be kept secure while still being available.
6. A Pair of Anchor Bookmarks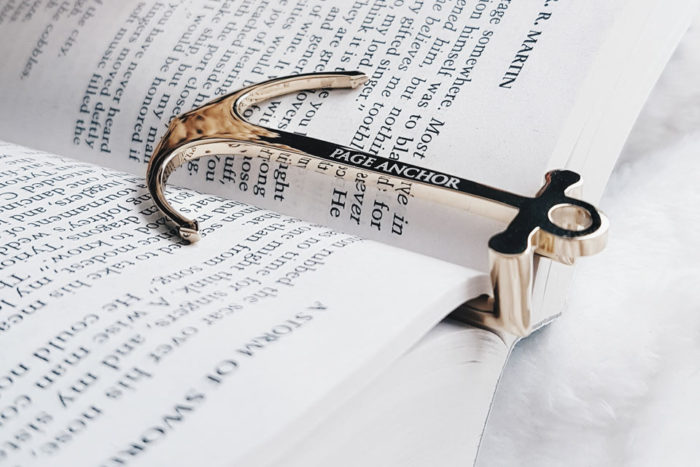 These anchor bookmarks are made of a zinc alloy and come in four gorgeous colors. They can help you stay on track while you read, and the design is appropriate even for thin magazine and textbook pages. These are unique gifts for lawyers, always buried in the newest tome!
7. Lawyer Candle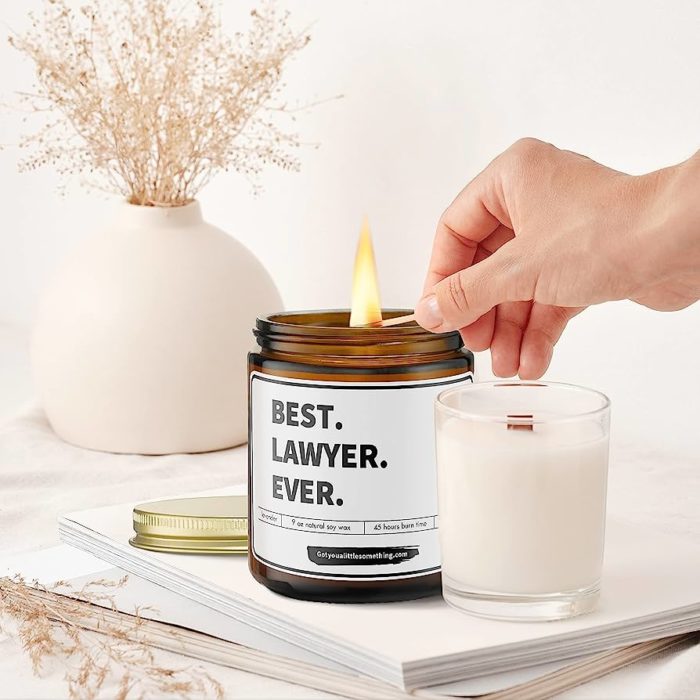 This candle would be a hit with any attorney who likes internet memes. It is typically chosen as a gift for a lawyer female by the family and friends of recent law school graduates. The best way to congratulate someone on passing the bar is with a clever joke.
8. Funny Sweatshirt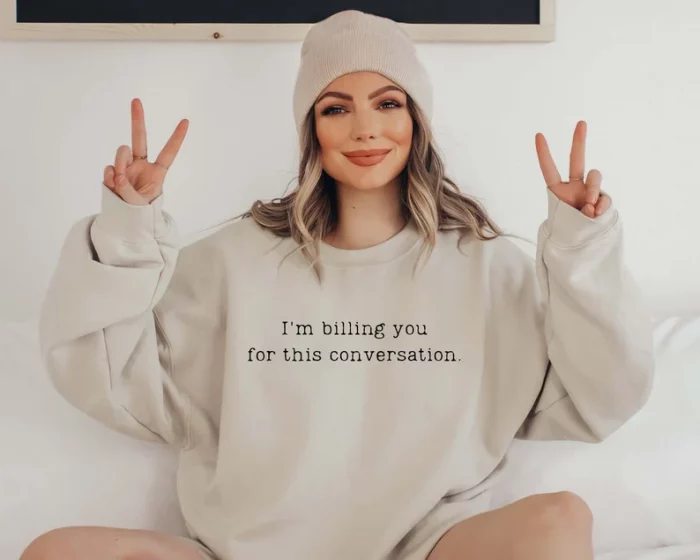 You can show your admiration and support for the outstanding women-in-law with this motivational hoodie's chic design. It's the perfect way to dress up your look, making this sweatshirt a must-have.
The shirt has a gray stripe, red and white striped sleeves, and a button-down collar. The cotton-polyester blend makes this sweatshirt durable and warm. Wear this stylish hoodie with legal inspiration with your go-to pair of jeans.
9. Personalized 3D Cartooned Lawyer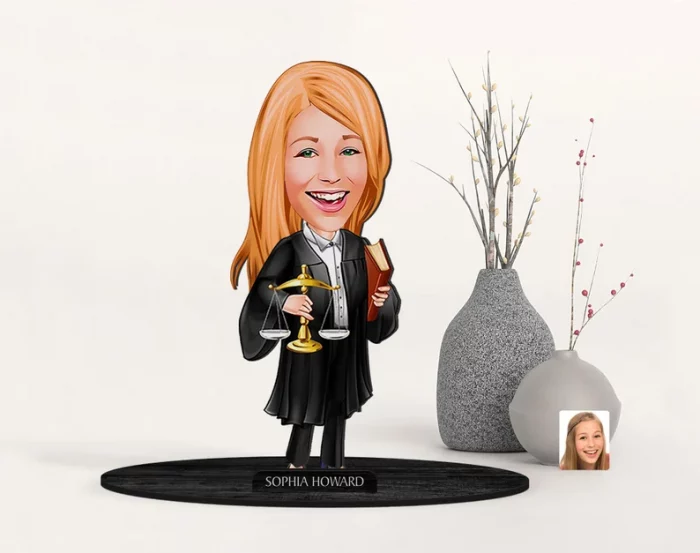 Lawyers are frequently given conventional profession-related personalized gifts for lawyers, such as law books or legal accessories. Giving a customized 3D wooden cartooned lawyer figure trinket separates your gift from those given to lawyers frequently, making it stand out and memorable. It demonstrates your desire to offer something novel and unique.
>>> Recommend reading: 31 Best Electronic Gifts for Men That Will Impress Him (2023)
Useful Lawyer Gifts For Him That Enhance His Appearance
10. Legal Decision Maker Paperweight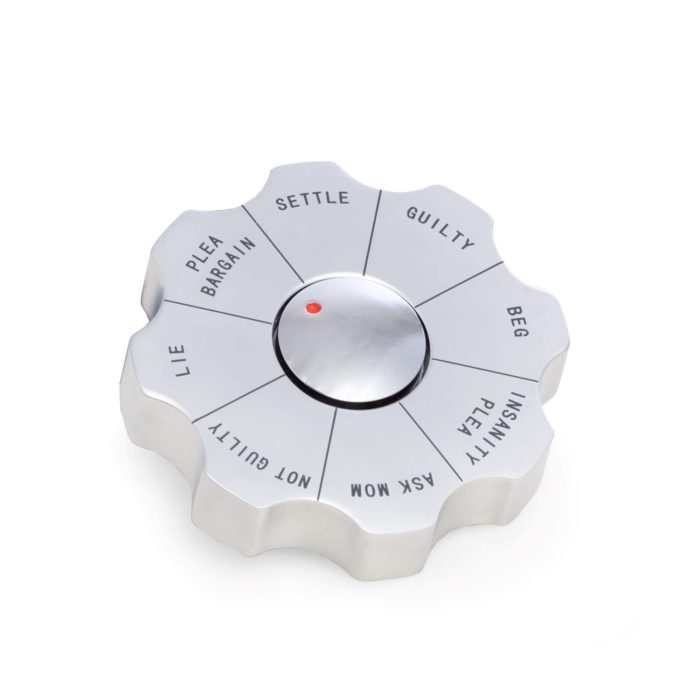 Any lawyer would love to receive this amusing paperweight as a gag gift, and it would also make a fun desk accessory. They might want to store it if they expect to get more customers. They'll appreciate these funny gifts for lawyers from you.
11. Apple AirPods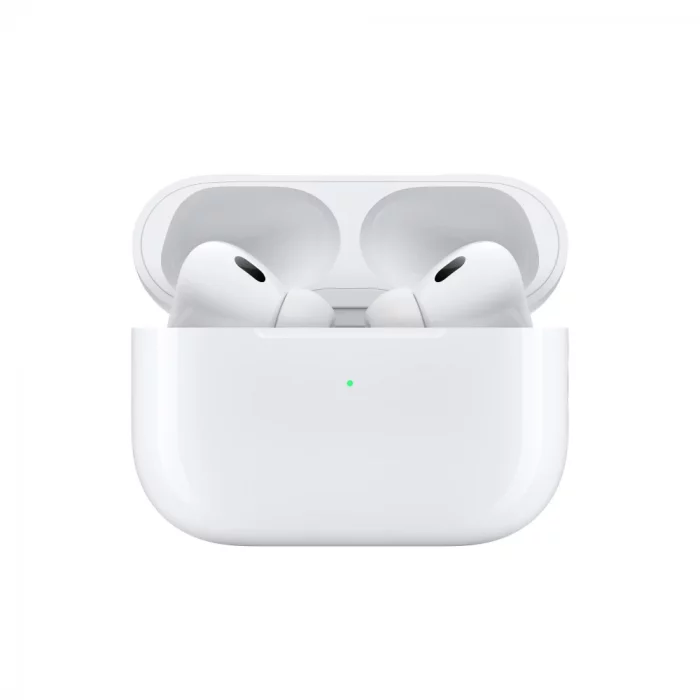 Gifts that lawyers may use both at business and at home are always thoughtful choices. The active noise cancellation in the AirPods Pro blocks out ambient noise so you can focus on your work without interruption.
Podcasts and music are exceptionally clear due to spatial audio's ability to decrease background noise for personal use. Additionally, they are water and sweat resistant!
12. Leather Money Clip
A lawyer always shows up in a professional way and on time. Consider this monogrammed leather wallet when picking gifts for lawyers. Every man should own this practical item.
He can keep his necessities organized thanks to the several compartments provided. He will recall his professional experience and feel proud of himself each time he looks at the text laser engraved directly onto the leather material.
13. Personalized Lawyer Tumbler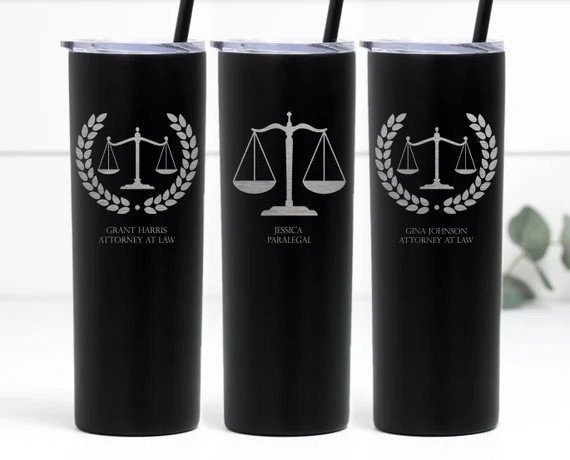 This impressive addition to our line of personalized gifts for lawyers will elevate the pleasure of drinking your preferred beverage in this personalized engraved tumbler. Thanks to the personalized engraving, it becomes a treasured keepsake, which lends it some uniqueness.
14. Justice Scales Cufflinks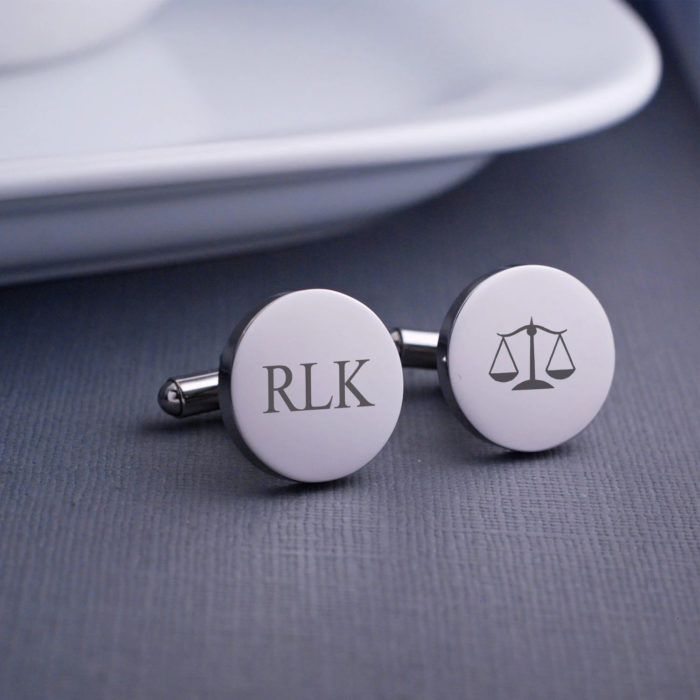 Here is a great option if you're looking for business gift for a lawyer male to display their sense of style and personality at work. These engraved cufflinks include the law of scale to add a special touch.
They are sold in sets of two, so no matter your preference, your cufflinks will match precisely. The stainless steel tie bar has a design that demonstrates your regard for accuracy and precision and is strong, sturdy, and durable.
15. Funny T-shirt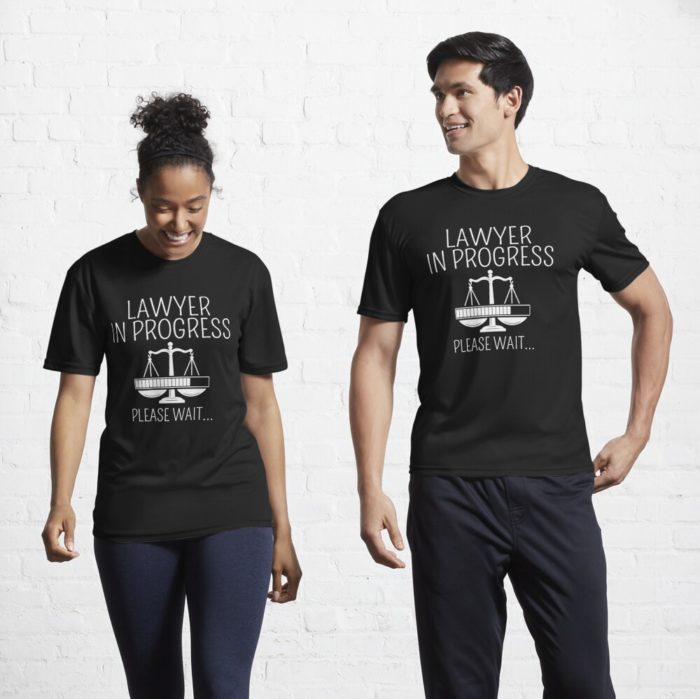 The Lawesome Lawyer Awesome Funny T-Shirt honors the intelligence and genius of legal experts. These are fun gifts for attorneys that let them show off their sense of humor and camaraderie. Keep your attire and head cool with this fashionable, lightweight pullover hoodie.
16. Legal Socks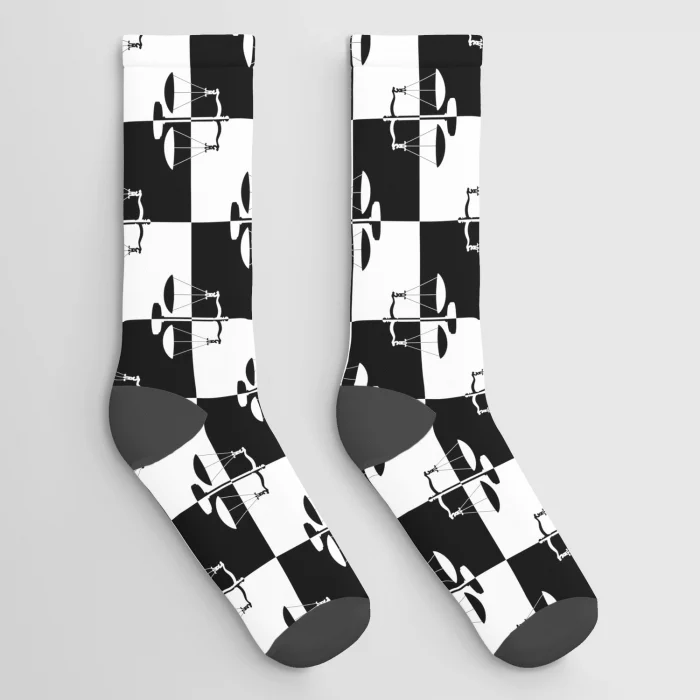 These Law Student Socks collections are the perfect option to consider if you're looking for funny gifts for lawyers. Various options include the scale of justice socks, humorous legal socks, and official law socks.
These vibrant, joyful socks will be appreciated whether you send them as a wedding present or a graduation present. These fashionable black socks with scales of justice are a must-have item for any lawyer.
17. Holders of Cards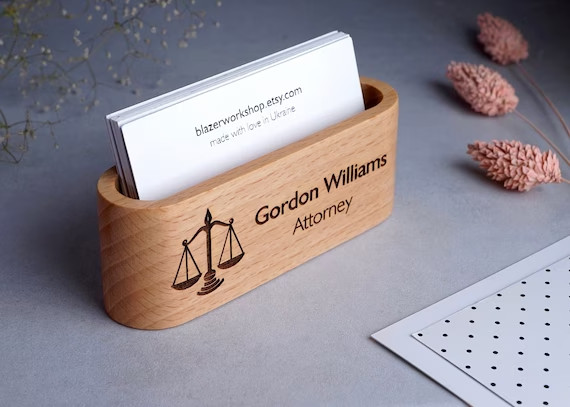 Let these cardholders serve as chic and trustworthy allies in the legal community, guaranteeing that crucial cards are always accessible and prepared to leave a great impression.
18. Leather Briefcase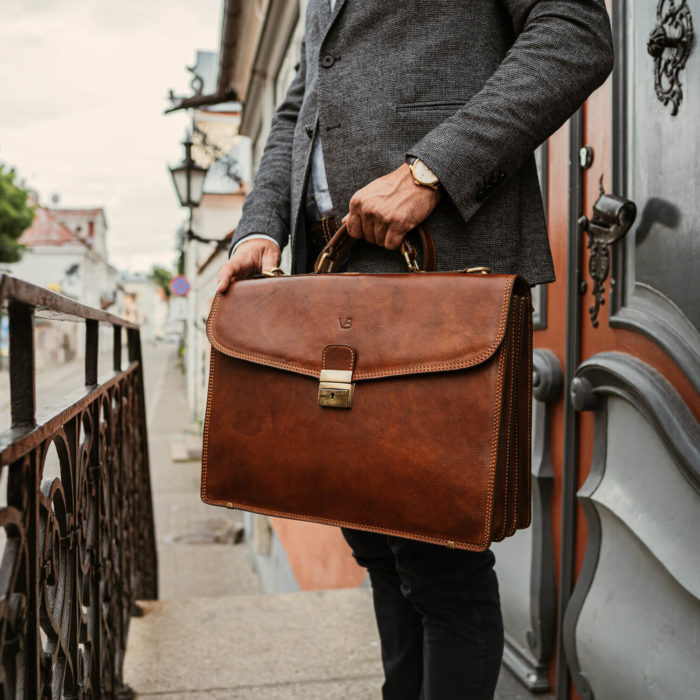 With this leather briefcase, your professional image will be enhanced. This briefcase has a deep emotional significance since it represents the professionalism and achievement of lawyers. It includes a leather exterior, rust-proof zinc alloy hardware, and a sturdy cotton poly twill interior.
It has distinctive Sfumato leather workmanship and wear-resistant edge paint, giving it a vintage leather appearance. It can serve as a briefcase, lawyer bag, or doctor bag.
19. Law School Keyring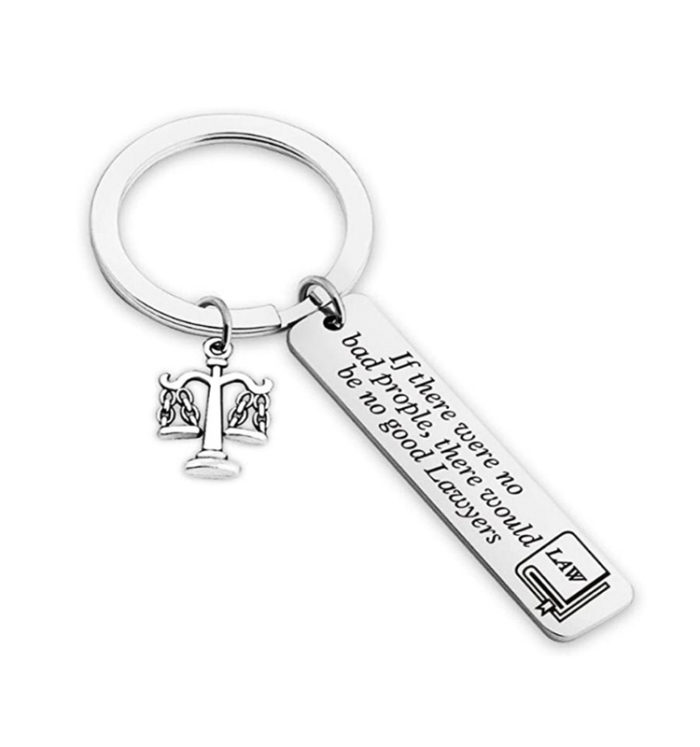 These are great gifts for lawyers and judges or established professionals. They come in a velvet pouch and are ideal for any event. The Law School Graduation Gift is a great way to celebrate their academic success and give them something they can wear daily.
High-quality materials were used in the keychain's construction to ensure its durability and resilience to wear and tear. It has a safe keyring that keeps keys together and keeps them from getting forgotten or lost. It becomes a special and treasured item because of the engraved message, which gives a personal touch.
20. Stainless Steel Tie Bar Clip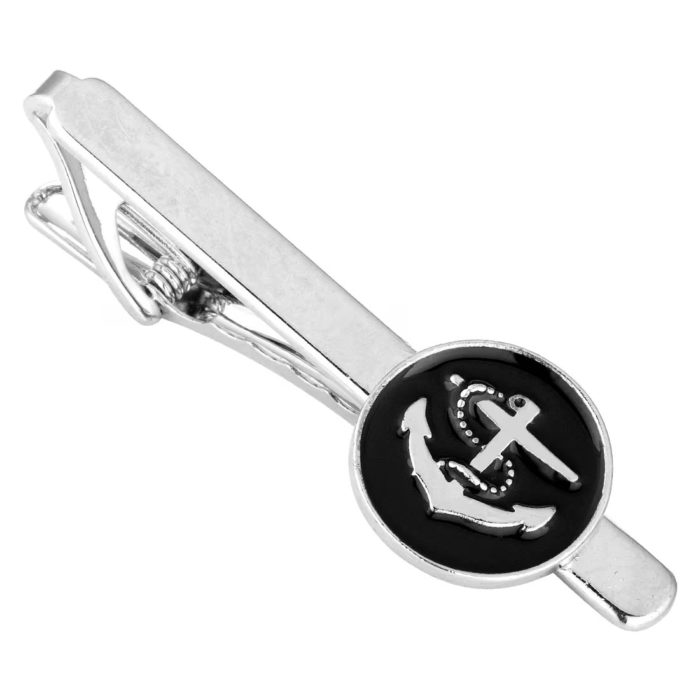 A tie bar clip is one of the best gifts for lawyers, enhancing the look and demeanor of legal professionals. A justice scales tie bar clip will be prepared for gift-giving and packed in a blue bag.
It is constructed using premium components. Each word, number, and image is laser engraved into a spotless, polished blank to create a permanent laser-engraved piece with the name of your choice.
21. Personalized Leather Portfolio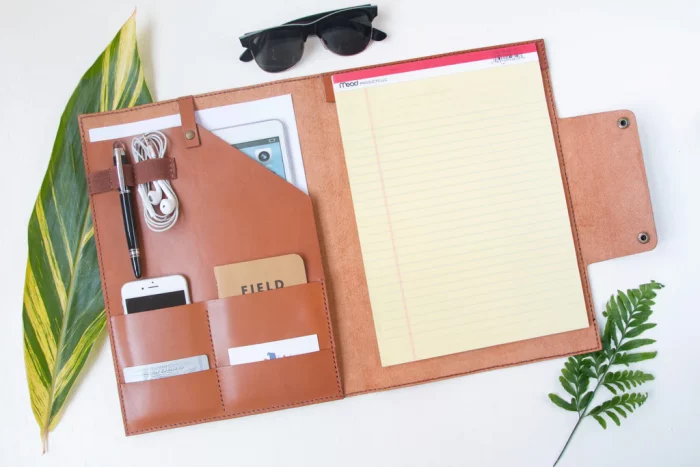 The best gift for lawyer friend for a new job, promotion, or retirement is one of these portfolios. They are thoughtful and reasonably priced gifts for others. The combination can be finished off with a stylish pen.
22. Reusable Mobile Notebook
On the plus side, attorneys frequently make extensive notes while meeting with clients and when doing research. Do you want them to use up so much paper doing it?
With a creative reusable notebook like the Rocketbook, you won't have to. With the included pen, you can write down notes on its 36 pages; after that, it will scan them and instantly upload them to services like Google Docs, Evernote, or OneNote.
23. Pencil and Box Set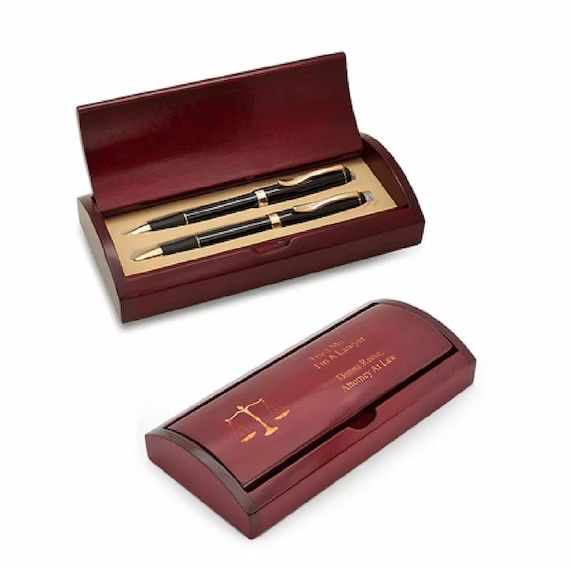 A gift for a lawyer male that will be greatly appreciated earns a place of pride on the desk or in the suit pocket. These two ballpoint pens are made of real maple wood; the cases match.
Your writing can be added to the case for no additional cost, and the Lawyer's Scales of Justice logo can be laser engraved. The attorney's name can be added to the pens without further costs. This gorgeous set came in a gift box that was ready for display.
24. Custom Engraved Crystal Gavel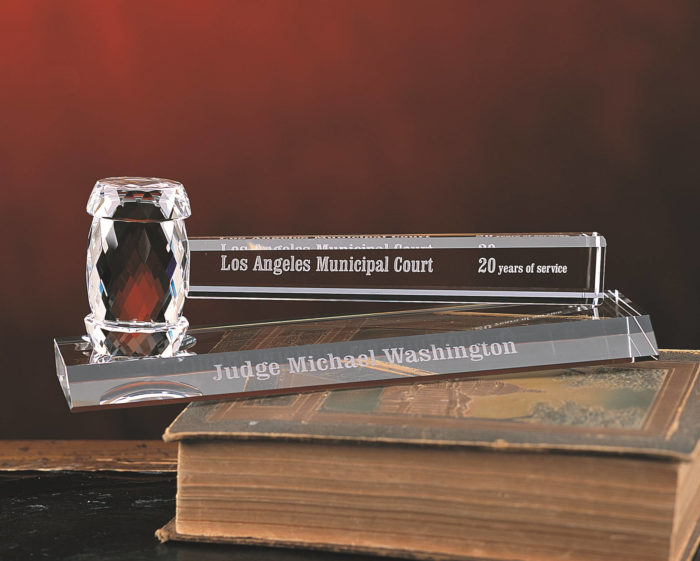 Finding the ideal gifts for lawyers and judges can be challenging, but this crystal gavel is hard to refuse. The attorney's name, the firm's name, or a particular message is professionally etched on the gavel. Because it may be customized with the attorney's name and your message, it is a terrific option for departing attorneys and general legal firms.
25. Engraved Decanter Set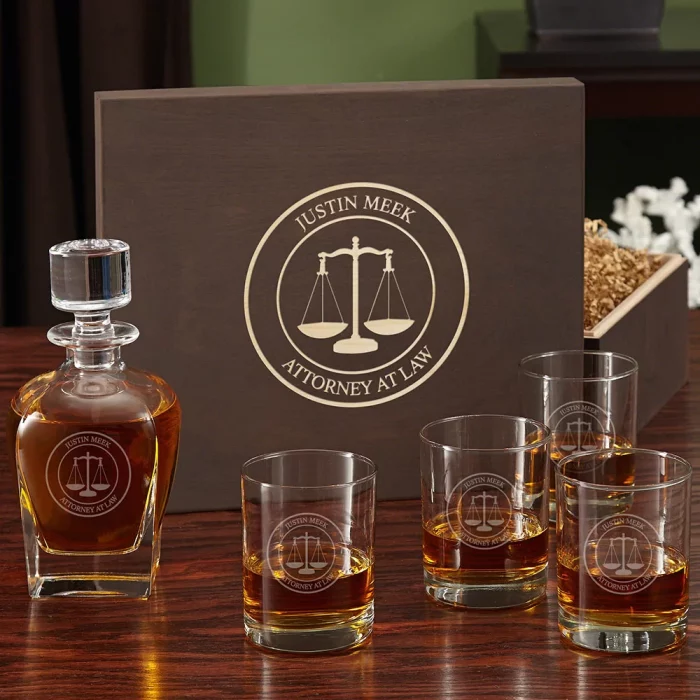 Even lawyers need a break sometimes! This classy gift for lawyer friend is perfect for attorneys who wish to unwind with their preferred libation at the end of the day. This handcrafted, individualized glass decanter and glasses set will look great on any home bar.
26. Solid Wood Lap Desk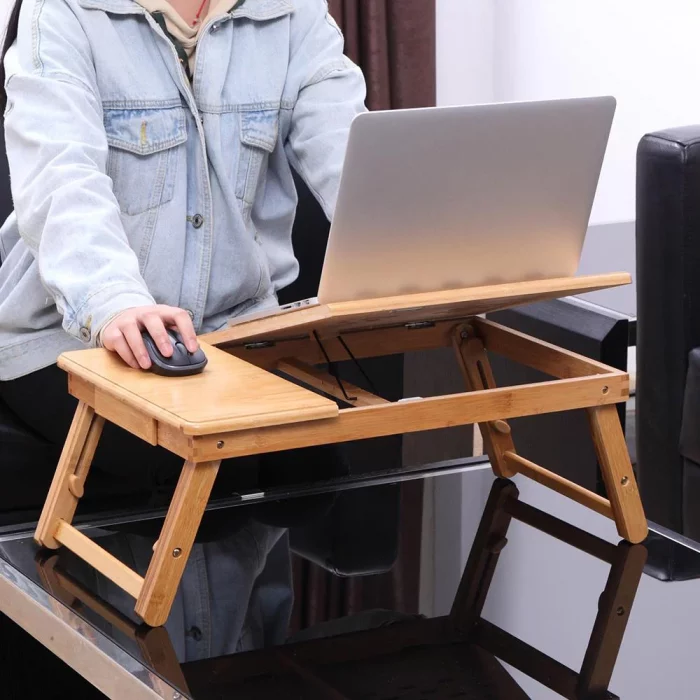 This lap desk is a godsend if you know a lawyer constantly on the run. A laptop, phone, tablet, and pen fit without issues on this folding desk. There is even an integrated mouse pad and wrist pad.
27. Personalized Ornament Lawyers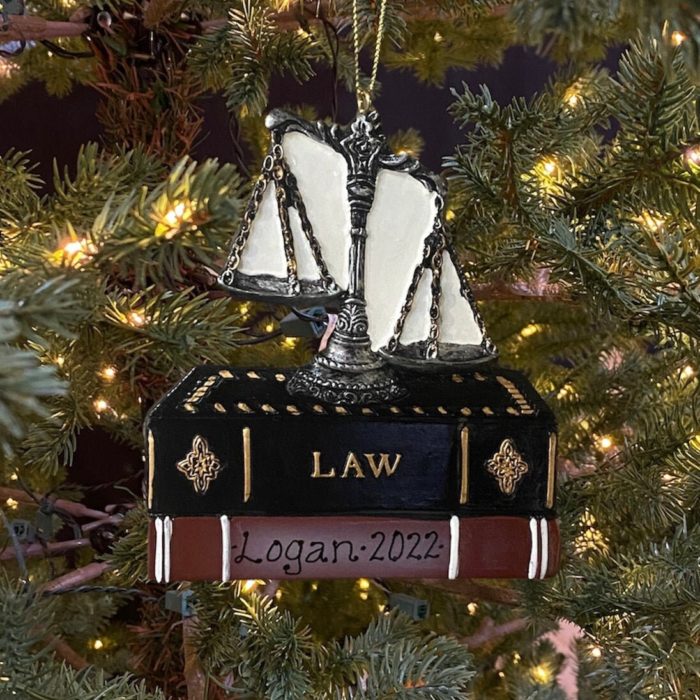 You can't go wrong with these personalized ornaments as Christmas gifts for lawyers. Each ornament is hand-painted and made from glass and resin.
28. Wine Sleeve Cover for Lawyers
You can celebrate the noteworthy accomplishments of your favorite lawyer with this wine sleeve cover. Your loved one will grin when they receive this sweet graduation gift because it is finished with embellishments like an ID badge, lawbook, and pen. Full points for your celebration party's cleverness, originality, and humorous details.
29. Legal Fridge magnets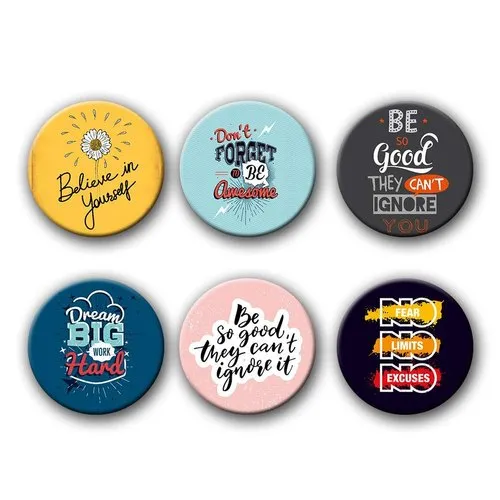 With these lovely Legal Fridge magnets that feature a legal puzzle that will challenge him daily, you may dazzle your man in black.
If you want your lawyer friend to remain alert and attentive, give him these unique gifts for lawyers that can work miracles the next time he enters the courtroom to argue your case.
30. Tie Set for Attorneys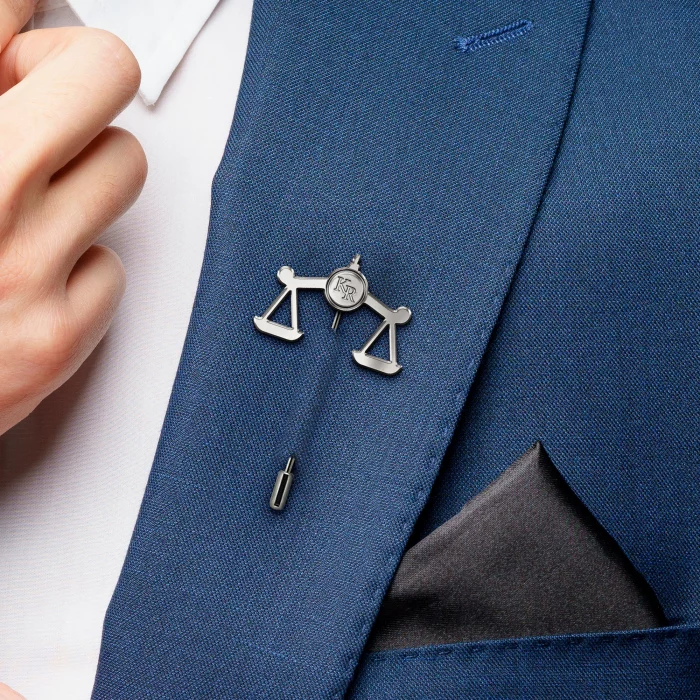 You can help your lawyer friend appear smart for his upcoming client meeting with this great Tie Kit for Lawyers. This gift set is perfect for male attorneys because it has ties, clips, cufflinks, and pocket squares in one box. If you want something stylish and useful, this is the best gift for lawyer friend that you can get.
31. Personalized Wooden Wall Clock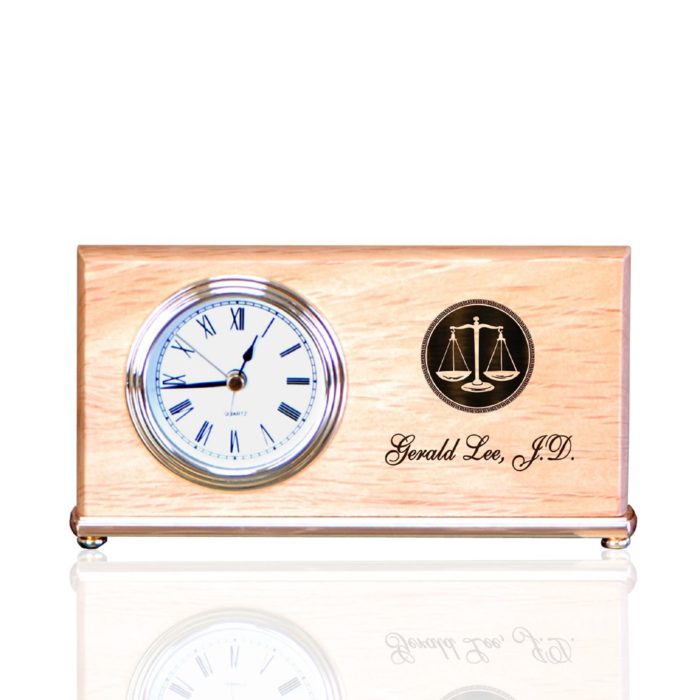 You may personalize a wooden wall clock with the name of your legal company with this chic gift for attorneys. A customized wall clock is among the most well-liked gifts for lawyers.
32. Paper Shredder for Lawyers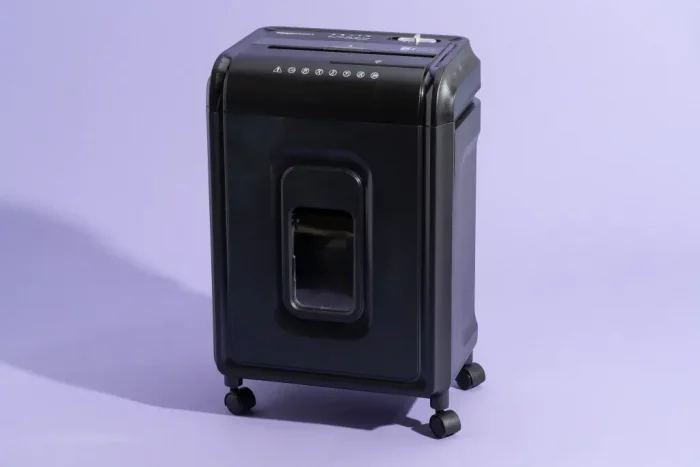 A good lawyer may make or break a scenario. Although we are aware of his ability to "make up" for his clients' errors, there are times when he must shred anything so that it is permanently lost. The best gift you could offer him is this paper shredder for lawyers because it can continuously shred for an hour.
Maybe you're interested in:
To choose the best gifts for lawyers, you should keep in mind their professional and personal interests. These gift ideas in this post are intended to recognize lawyers, acknowledge their accomplishments, and give them practical and heartfelt gifts. You can show gratitude for their commitment to justice and leave a lasting impression by selecting presents that reflect their love of the law, encourage their professional development, or improve their daily life.