While shopping for baptism gifts for son, you aren't simply looking for material possessions. Rather, it is an ardent quest for the very essence of affection and devotion, encapsulating the profound significance of this hallowed occasion. Being a parent is an honor, and seeing your child's baptism, a sacred event that evokes great joy and has enormous spiritual meaning, is a privilege. With the intention of helping you choose a present befitting this sacred Christian sacrament, we have prepared a detailed guide showcasing an assortment of things that capture the spirit of the event.
We hope this complete guide helps you find the right gift for this important Christian rite. The items in our carefully chosen collection beautifully capture the spirit and meaning of this holy event. It's very important to cherish these special times, and Oh Canvas has a wide range of baptism gifts for boy that will help you remember them forever. We pray that among our numerous choices, you will find something special to celebrate your love and dedication to your precious child.
Baptism Gifts For Son From Godparents
1. Sacred Promise: Baptismal Commitment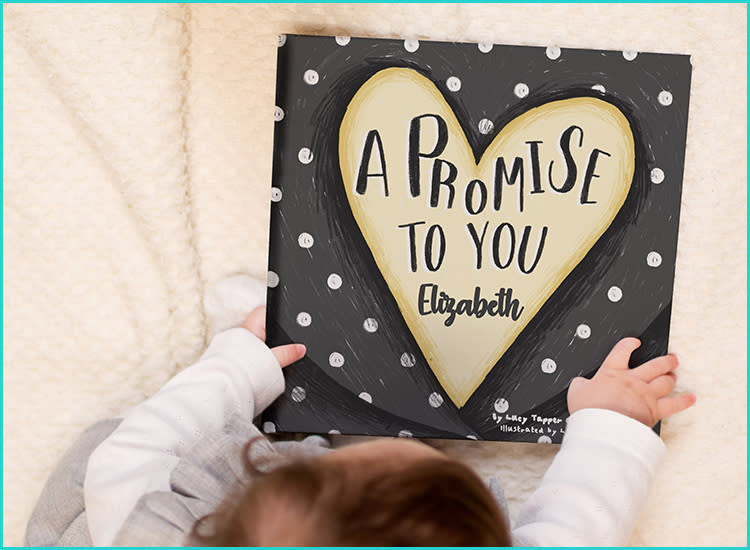 Godparents play a vital role in a child's life, and expressing that deep love can be beautifully done through the thoughtful gesture of gifting a personalized book during a baptism ceremony. The special link between godparents and their beloved godson is symbolized by this one-of-a-kind and heartfelt present, which is created with the sole purpose of becoming a gift for godson baptism. Personalizing the present and making it a lasting memento by adding your names and your child's name to the book is a great way to commemorate this momentous occasion and create a memory that words alone can't capture.
2. Pearl Adorned Silver Baptism Bracelet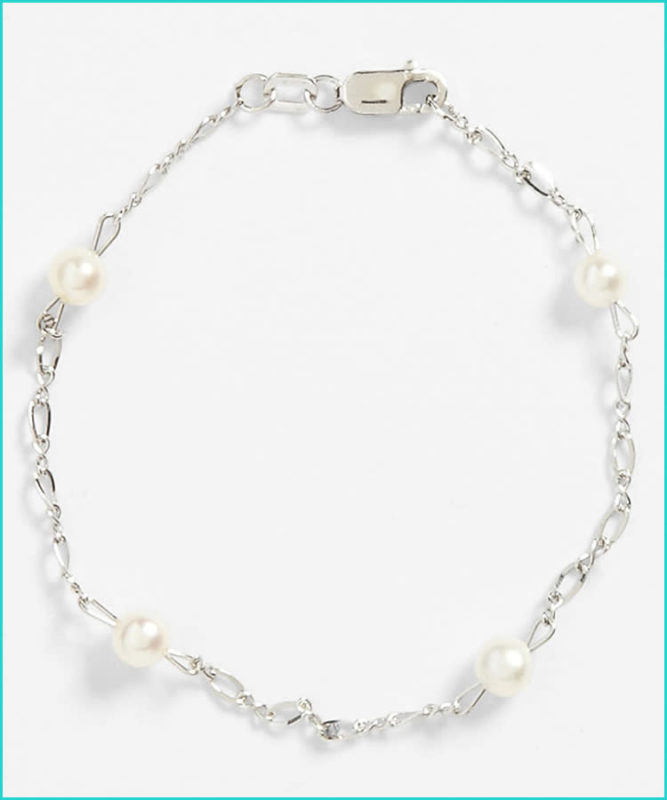 Jewelry has long been a sacred item of traditional godson baptism gifts, serving as a combination of beauty and meaning. One of the most classic ways to introduce a new Christian baby to the religion is with a bracelet made of silver and pearls. With its understated elegance and timeless silver tones, this item is the perfect accessory to any formal event. The silver and pearl bracelet is a beautiful baptism present idea since it represents the child's impending spiritual journey and the innocence and elegance with which he will enter the world.
3. Winnie's Dream: Sewn Baptism Pillow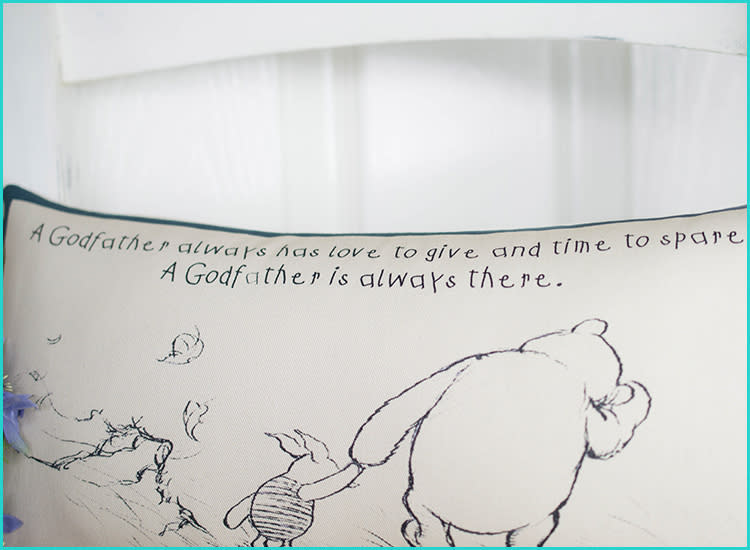 Embroidered on the pillow is the charming sentiment, "A godfather always has love to give and time to spare. A godfather is always there." and a just-as-sweet Winnie the Pooh illustration Gifts like this Christening gift for son can be placed in their rooms to be treasured for years to come. The godmother and godparent versions are also available.
4. Chalkboard-style print for Baptism Celebration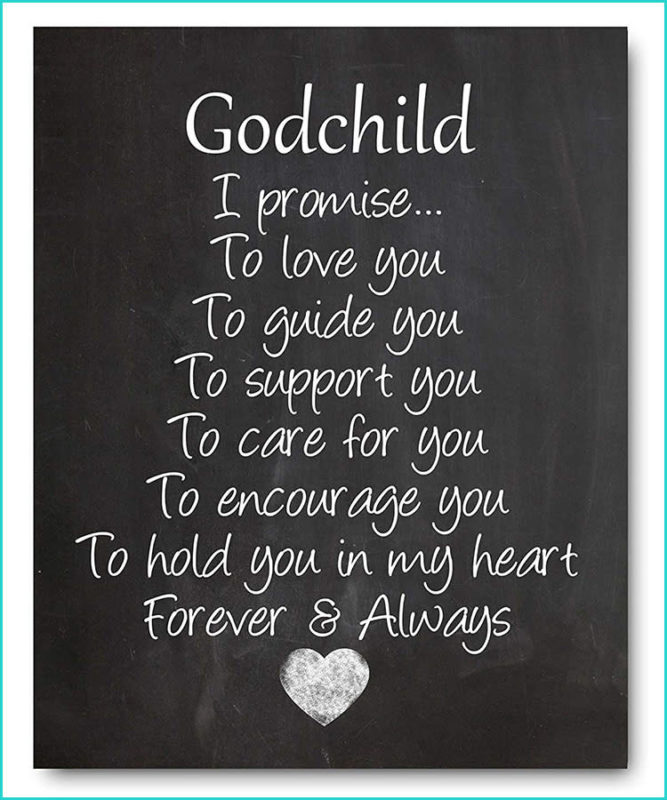 Why not have a piece of original art created specifically for the baby's room? Signs like this one are a great way to spruce up any room. For boys, there are a variety of text possibilities with godchild-related themes. If you are looking for cool baptism gifts for son, this gift will be the perfect christening choice.
5. Godson's Grace: Susabella's Adornments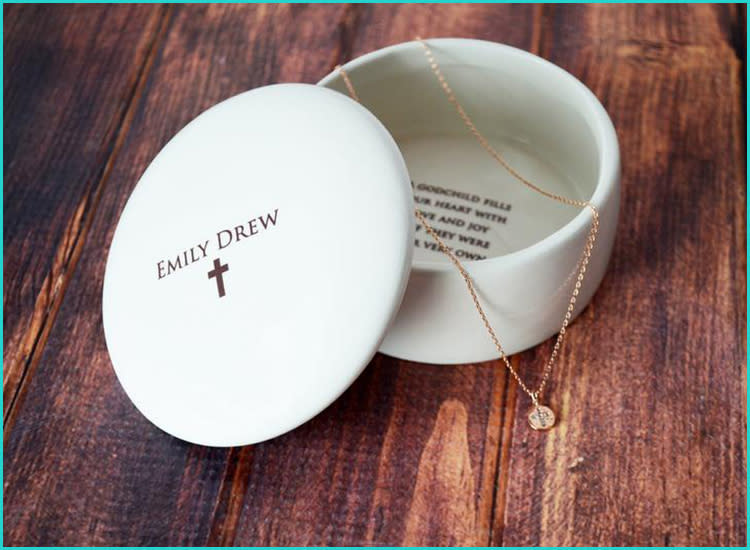 Another common and considerate gift for godson baptism is a personalized memento box, which serves a dual purpose of being both functional and emotional. The little one will most likely get a cross necklace at the baptism ceremony, and this special object will protect it. Oftentimes, this memento box will come with its own beautiful cross necklace, which adds a spiritual touch and makes it more than simply a storage option. Essentially, this multi-functional gift serves as a physical manifestation of faith, a container for cherished recollections, and a cross to indicate the supernatural path that lies ahead for the godson.
6. Personalized Word Art Baptismal Print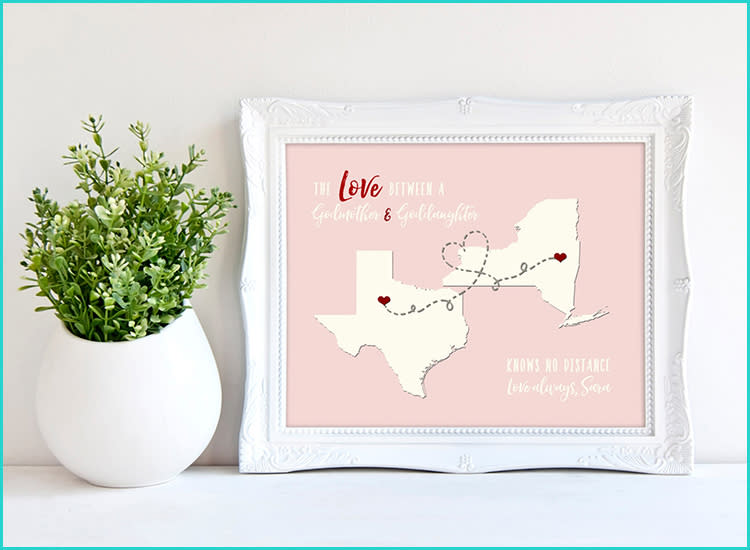 These heartfelt baptism gifts for boys may bring together distant godparents with a meaningful mark of connection. A dotted line connecting two hearts symbolizes the unbreakable relationship between godparents and their godson and the fact that physical separation cannot break the strength of their love for one another. These special tokens of appreciation express your undeniable relationship and show the world that your love "knows no distance."
7. Natural Crafted Baptismal Bowl Charm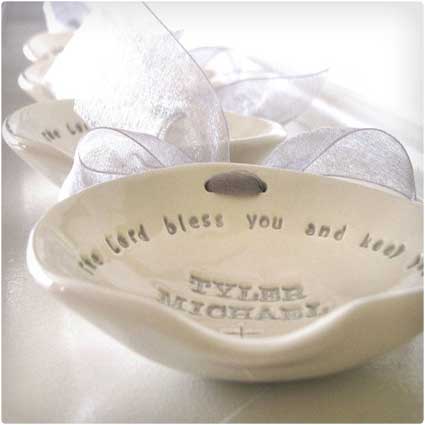 A baptism bowl is a one-of-a-kind and multipurpose token of appreciation that may be used long after the service has over. Besides serving an important function during the holy ceremony, this exquisite item may be displayed on the wall to serve as a treasured memento. Delicately stitched onto the christening gown are the baby's name, a sacred Bible scripture, and the date of baptism. This practical gift for godson baptism not only commemorates the happy occasion but also adds a sense of tradition to the celebration.
8. Engraved Keepsake Box Blessings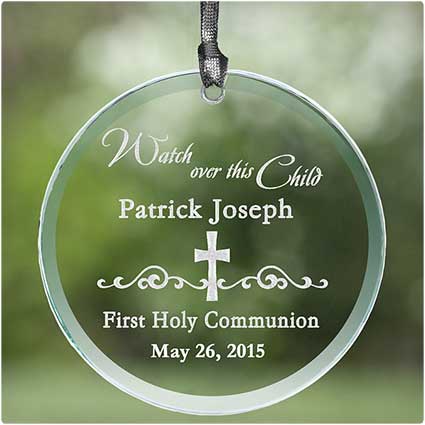 Personalized with your special message, this keepsake is ideal for storing its first set of prayer beads. It's a good gift for godson baptism to include their name and the day of their baptism so that they have a permanent record of this information. It's a box kids can use as they get older to keep smaller objects.
9. Cherished Baptismal Boy's Chaplet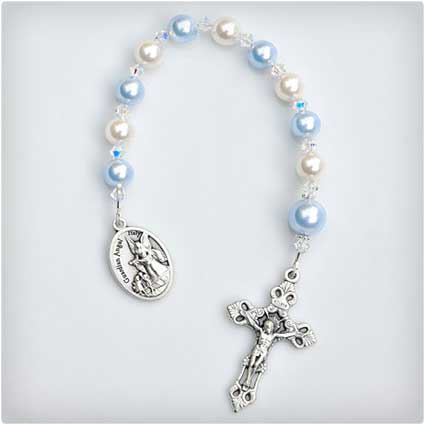 It is a heartwarming custom to give a newborn child his first chaplet at his baptism. This chaplet, with its pale blue and pearlescent hues, is the ideal memento because of the young and endearing impression it gives. As the little one grows, this chaplet—a representation of the guardian angel—becomes more than simply a birthday present; it becomes a cherished heirloom that will strengthen their faith throughout their lives. These meaningful and symbolic Christian baptism gifts for son help shape a child's spiritual development while also establishing traditions that will last a lifetime.
10. Embroidered Lamb of Baptismal Joy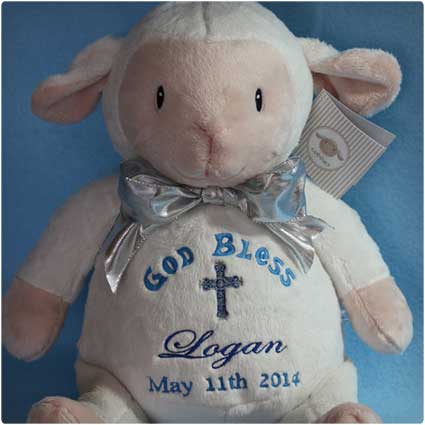 Plush lambs are cool baptism gifts for boy since they are soft, cuddly, and often embroidered with symbolic meanings. In a beautiful shade of baby blue, this cuddly friend bears a crucifix, the words "God Bless," and the name of the newborn on its belly. This adorable lamb doubles as a keepsake, bearing the date of the baptism right on its surface. It's a physical representation of the love and blessings that will accompany the child on their spiritual path, providing solace and company.
>>> Read more: 37 Best Gifts For Men Who Have Everything That He'll Love
Personalized Baptism Gifts For Baby Boy
11. Daily Blessings: A Baptismal Reflection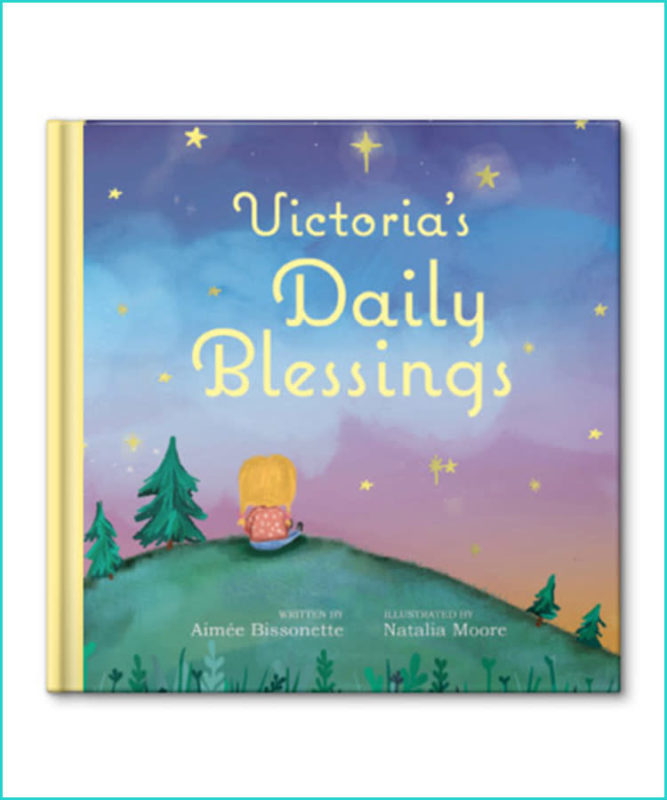 When it comes to gifts for godson baptism, we can't get enough personalized children's books. The "blessings" concept of this narrative is suitable for the occasion, despite the fact that it is not overtly religious. There are so many lovely things to be thankful for, including you, in this book!
12. Artful Baptism Quilt Creation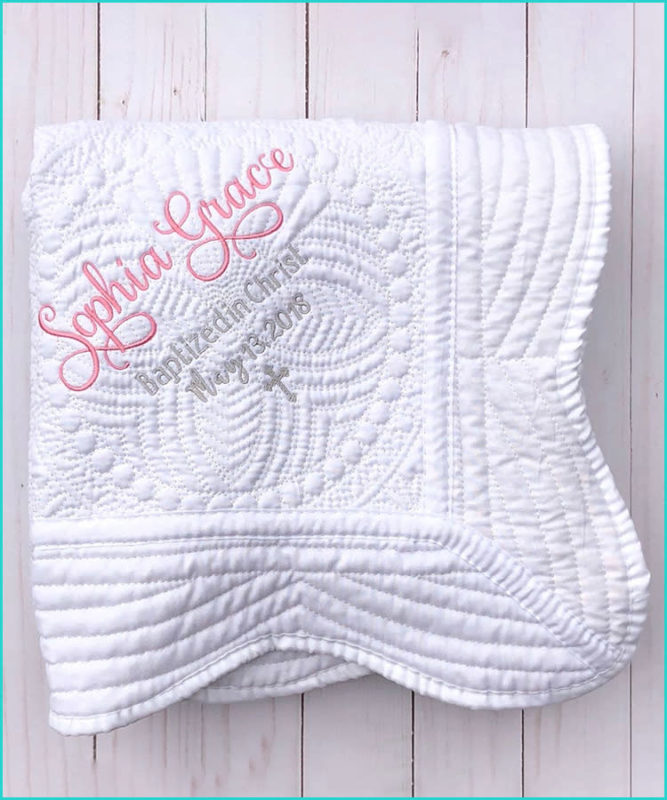 A beautiful quilt, a wonderful complement to personalized baptism gifts for son from mother, may turn the nursery into a sanctuary of cherished memories. Stitching the baby's name and baptism date onto the cloth of this delicate and elaborate masterpiece becomes a memento. As the kid grows, it becomes more meaningful, serving as a reminder of the eternal connection established on the day of baptism.
Oh Canvas tips

White, cream, and other pastel colors would be appropriate because of the religious significance of the occasion and how well they match the decor.
13. Praying Boy's Snow Globe Blessing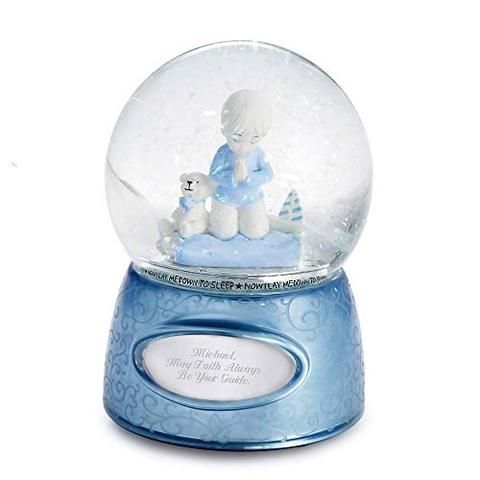 This christening gift for son is made just for them! It's a snow globe holding a praying youngster that will captivate them for many years to come. With "The Lord Is My Shepherd" playing as its soundtrack, it effectively encapsulates its subject matter.
You may also personalize the silver message plate by etching it with your own wording. (Also, there's a girl's baptism version, too, if that's your thing.)
14. Lifetime Creations: Baptism Photo Frame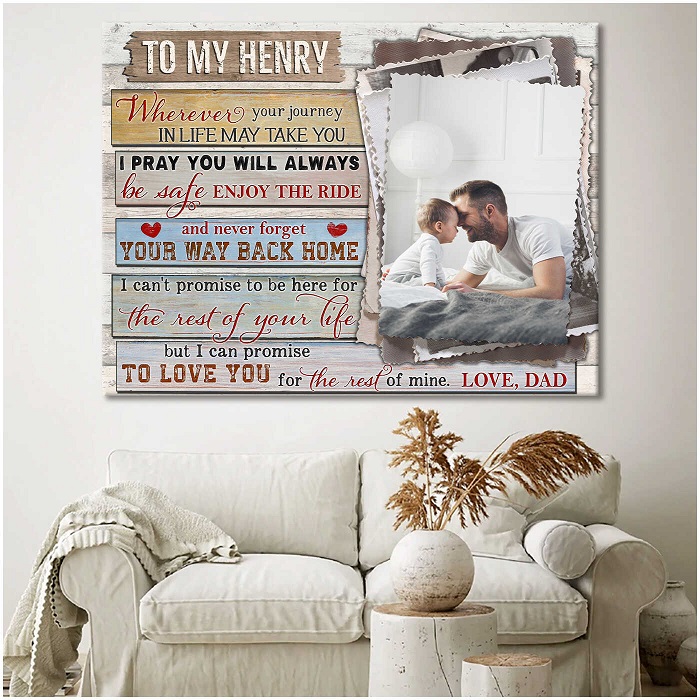 A customized picture frame is an evergreen choice for a gift for godson baptism. This frame will be loved forever because it holds a picture from the important day, information about the baptism, and a favorite Bible quote. It becomes the showpiece of the nursery, a constant reminder of the holy occasion that parents may look at and talk about with their developing child whenever they choose.
15. Edge-Inspired Star Keepsake for Baptism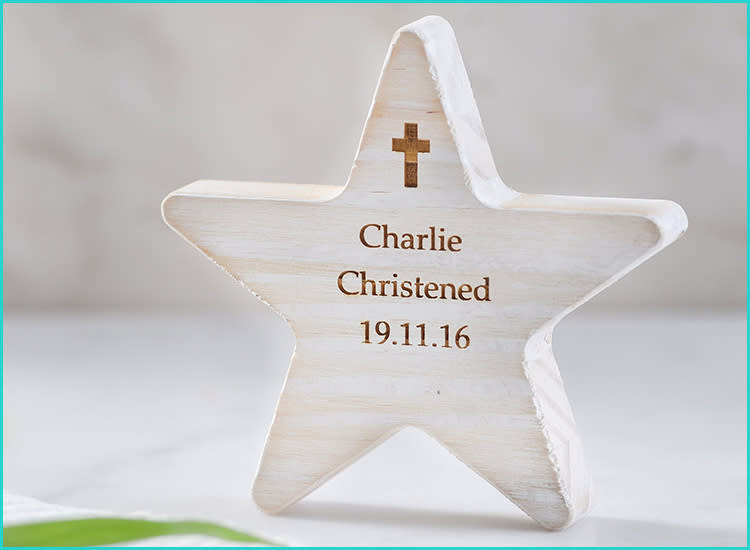 A star-shaped keepsake combines cost with luxury, demonstrating that thoughtful baptism gifts for boys don't have to be expensive. Perched sweetly on the nursery shelf, this celestial trinket bears the baby's name and the date of christening or baptism, radiating love and fond memories. As a lovely addition to their everyday life, it symbolizes the benefits God has placed upon them and serves as a continual reminder of the everlasting significance of the child's baptism.
16. Blessings Captured: Baptism Photography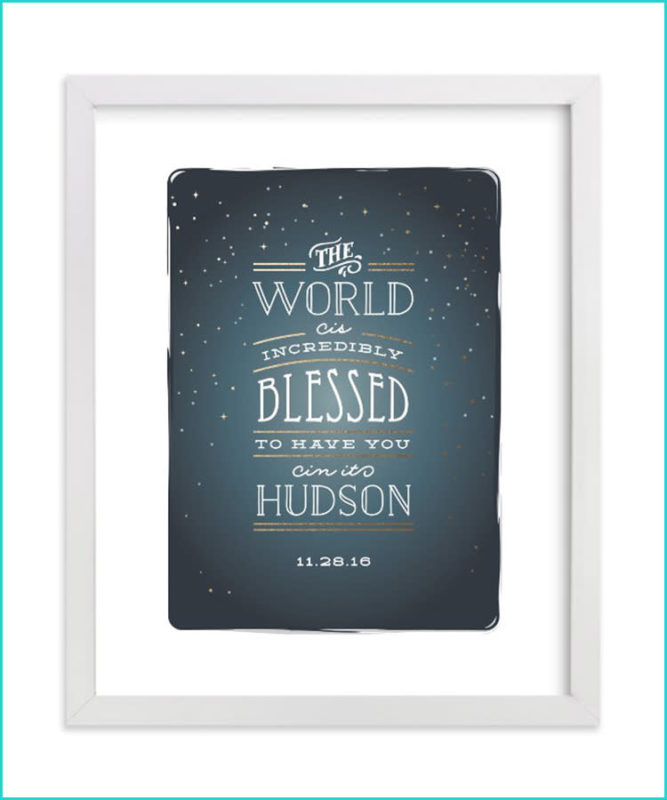 Consider this nondenominational personalized baptism gifts and themed wall print for your nursery's decor. In addition to the child's name, the artwork reads, "the world is tremendously privileged to have you in it." Our favorite parts of this piece are the positive message and the starry night sky backdrop.
17. Heavenly Blocks: Customizable Baptismal Decor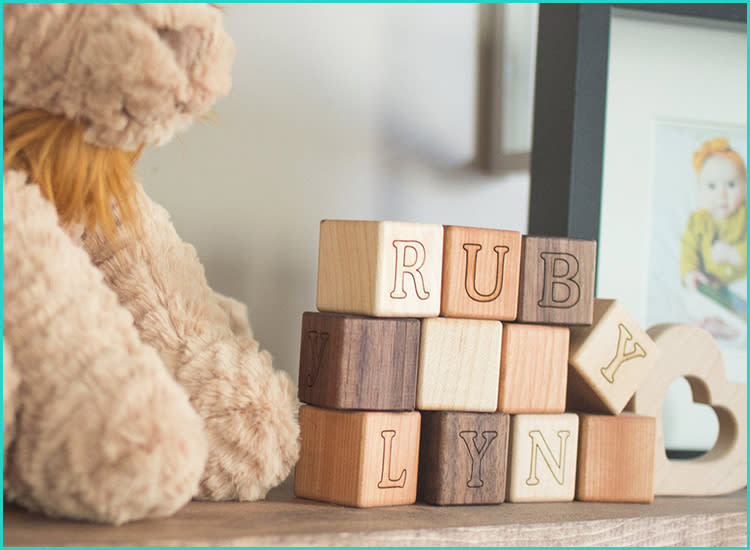 Personalized baby blocks are a timeless and traditional way to commemorate the pleasure of baptism. These blocks are lovely DIY godson baptism gifts and double as fun toys for kids as they become older. Imagine a set where the baby's name or initials are carved into each block, making it a unique and heartwarming present that represents the happiness and purity of childhood.
18. Organic Grin: Cross Rattle Deligh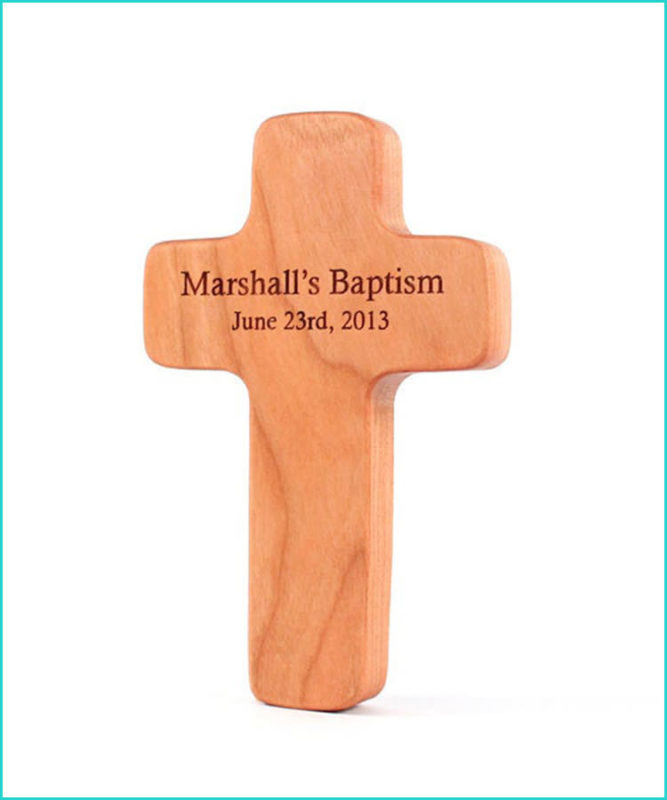 As unique and touching Catholic baptism gifts for son, this wooden rattle in the shape of a cross is sure to provide joy to the recipient. This charming work of art not only enchants with its style, but it also acts as a physical symbol of the holy occasion. This wooden rattle will become a treasured memento when the baby's name and baptism date are painstakingly carved onto it.
19. Memories Preserved: Baptismal Container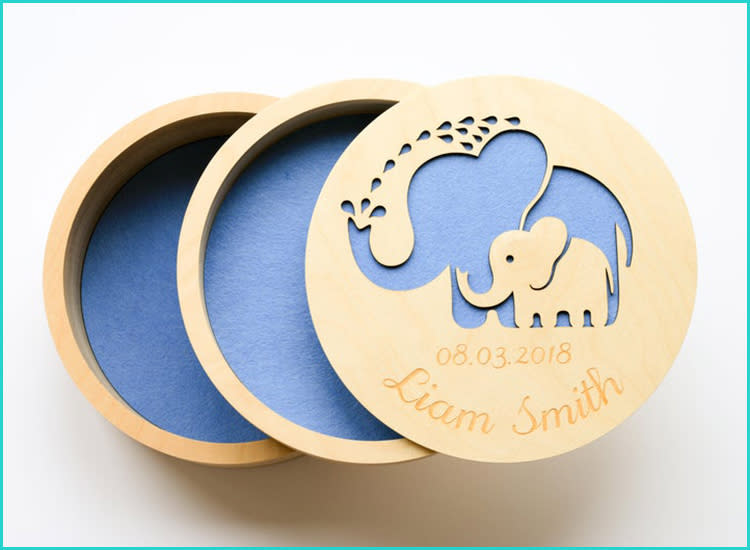 This memory box is a wonderful personalized gift for godson baptism, and it comes in a variety of colors. If you're looking for something with extra storage, this three-tiered one is a terrific option, thanks to the elephant cutouts on the front. Choose the interior color of your choice and personalize it with the baby's name and birth date; you will have a perfect custom gift for him.
20. Baptism Handprint: A Cherished Memento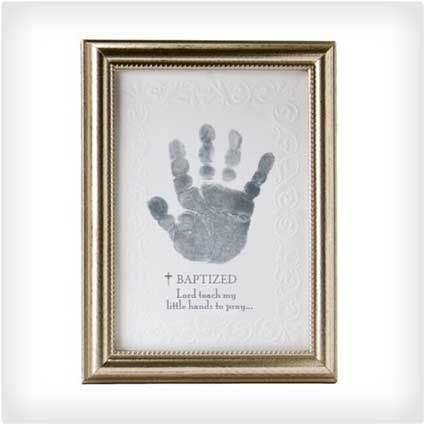 This christening gift for son includes everything their parents need to stamp their hands onto the ready-made paper in order to save their handprint forever. They can put their handprints in the frame that comes with the paper, which says, "Lord teach my little hands to pray."
Oh Canvas tips

Search for a technique that is appropriate and would work well for the handprint. For example, non-toxic paint or clay that is safe for kids would be good options.
21. Named Wooden Cross Blessing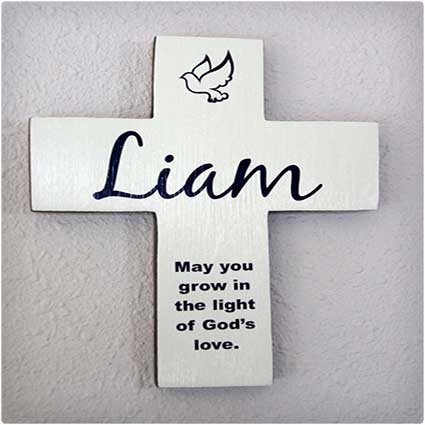 There are a number of configurable baptism gifts for son for this painted wooden cross, including the color of the wood cross and the color of the writing. The top of the page features an image of a dove, while the bottom reads, "May you grow in the light of God's love."
>>> Read more: Top 20+ Best Unique Gifts for Male Nurses In 2023
Unique Baptism Gift Ideas for Teenager Boys
22. God Bless Our Babies Swaddle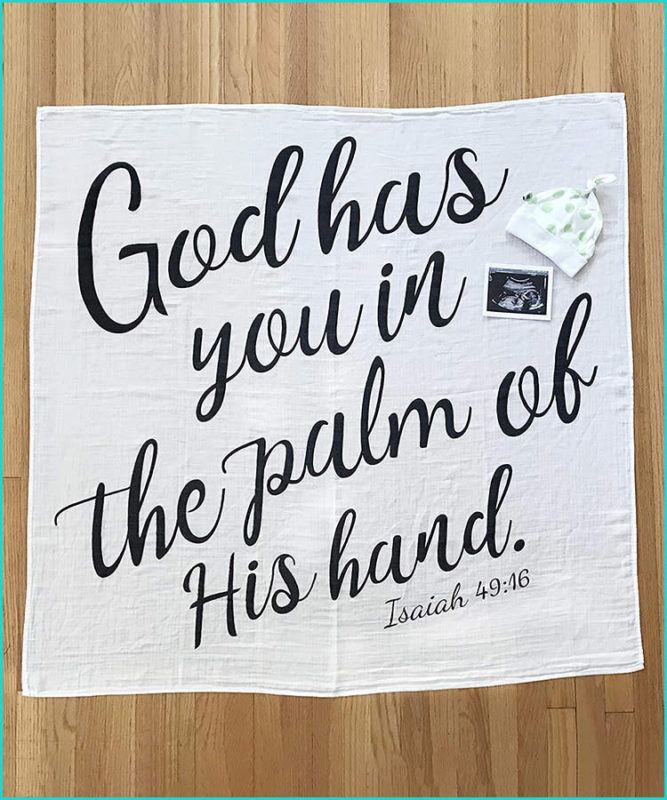 A scripture-printed swaddle is a thoughtful and special present that godparents may give to their godson, and it will help bring baptism gifts for boys up a notch. Worn daily, this lovely band proclaims, "God holds you in the palm of his hands," a constant reminder of God's boundless love and protection for you. While cradling a newborn in a swaddling blanket printed with a text that alludes to the spiritual significance of baptism, the parent performs a tangible act of faith.
23. Constellation Art: Wood Life Baptism Gift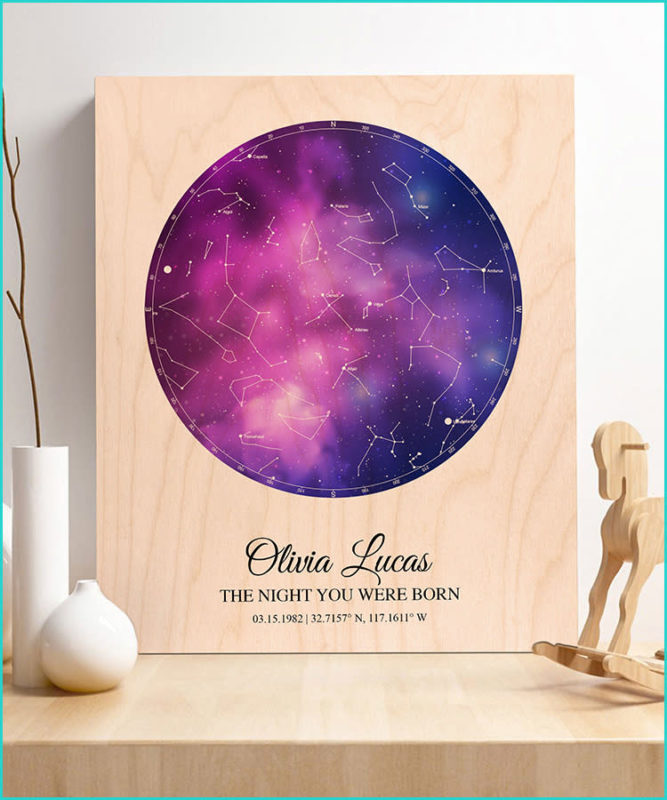 A customized sky map is a unique gift for godson baptism since it captures the heavenly splendor of a special occasion. Print out a picture of the sky as it was right before the baptism to remember the day. This unique and special present for the godson is a personalized memento that captures the celestial link between the holy ceremony and the skies. It serves as a constant reminder of the cosmic alignment that occurred on this wonderful occasion.
24. Blessings in a Mud Pie: Baptismal Joy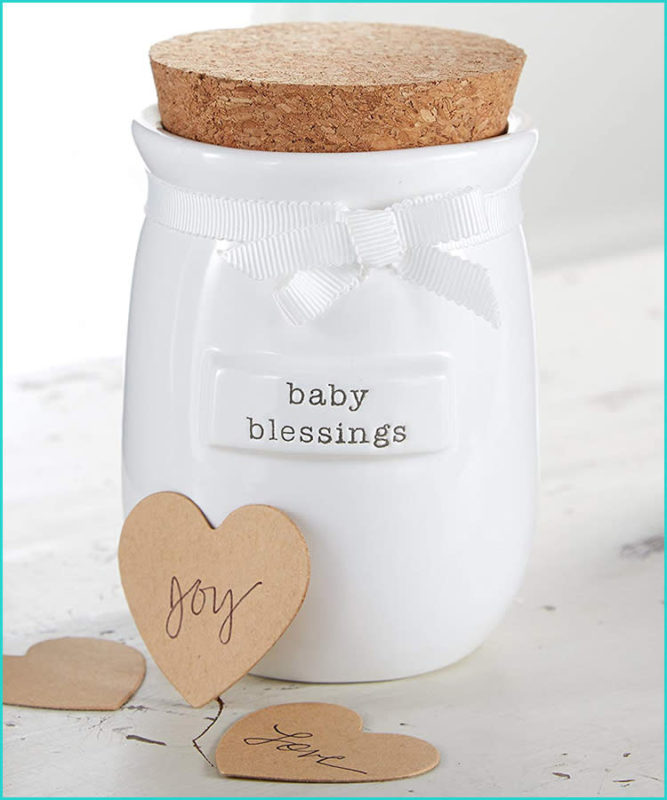 Are you more of a sentimental person or a handyman? Make your own "blessings" with this kit, which comes with a jar and miniature hearts that you may write on and then drop into the container. Until they can read, the baby's parents are going to have a lot of fun with this book.
25. Sacred Scripture Artistry Unveiled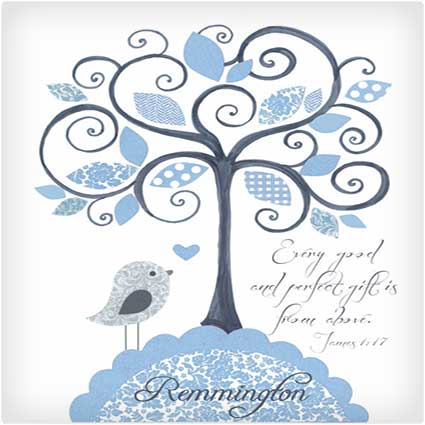 Unique scriptural artwork that reads "Every good and perfect gift is from above" can be utilized to bring the reassuring counsel of the Bible into the bedroom or nursery. As personalized, unique baptism gifts for son from mother, this artwork, which resembles a watercolor painting, carries a profound significance that extends beyond its aesthetic appeal. Enhancing its aesthetic appeal and providing spiritual sustenance, its creative worth elevates the child's living environment.
26. Bookmarks: Your Baptismal Journey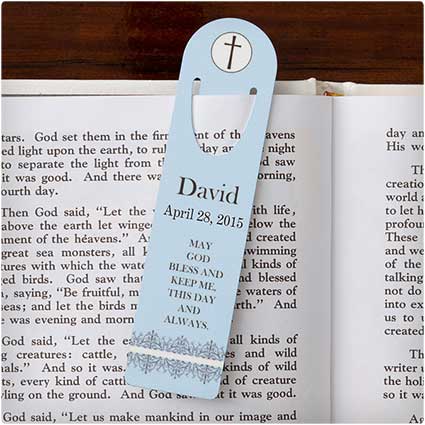 While they may not appreciate it right away, a personalized bookmark can be a thoughtful and long-lasting gift for godson baptism that they'll often use in the future. A phrase reads, "It's never too late to be a child of God," and their name and the day they were baptized. This day and every day, I ask for God's blessing and protection.
27. Hand-Painted Baptism Plate Elegance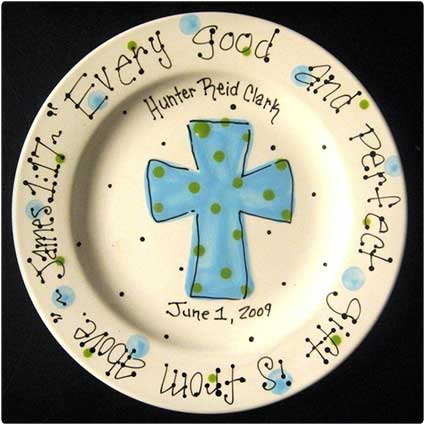 Indulge in the allure of do-it-yourself godson baptism gifts with a customized plate that may be a lovely accent piece for the nursery. Featuring the baby's name and the date of their baptism, the plate has a center cross and creates a unique and personalized design. Displaying this ornamental dish in an area reserved for delicate and treasured presents is a fitting way to honor the holy occasion and keep a memorable memory alive.
28. Divinely Adopted: Affirmation Blessing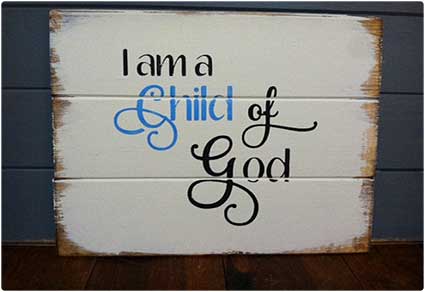 This interesting and distinctive sign says, "I'm a child of God," and it has a rustic appeal that would be perfect for a boy's bedroom or nursery. This rustic-looking sign serves as both an artistic expression and a statement of belief, with the word "child" tinted in a calming blue. It is a cool and beautiful gift for godson baptism because of its eye-catching design, which will serve as a center point in the room and symbolize the child's spiritual identity.
29. Godchild's Attire: Infant Elegance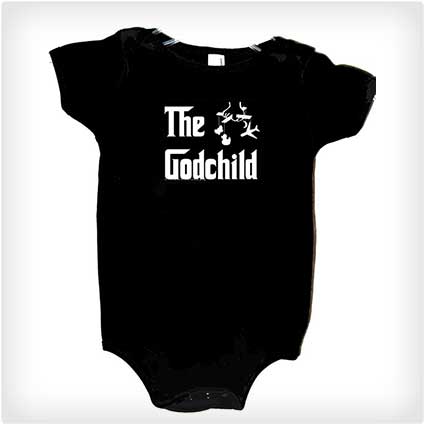 A whimsical baby costume incorporating the classic logo of The Godfather, deftly turned into The Godchild, would be a perfect addition to the baptism ceremony. Put a mobile in place of marionette strings, and these outfits become fun and unique baptism gifts for boy. It also gives godparents and parents a chance to take a picture together that they won't forget.
30. Embroidered Elegance: Baptismal Shoes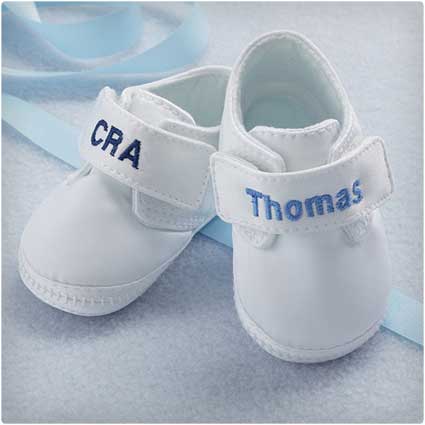 Exquisite and considerate Christian baptism gifts for son would be like a pair of custom-made newborn shoes. These blue satin shoes are embroidered with the baby's name and initials; they make a lovely baptismal accessory and a treasured souvenir that the youngster will enjoy for years to come. This detail elevates the baby's outfit to the next level, making it an unforgettable and treasured ensemble for the big event.
31. Blanket with Keepsake Embroidery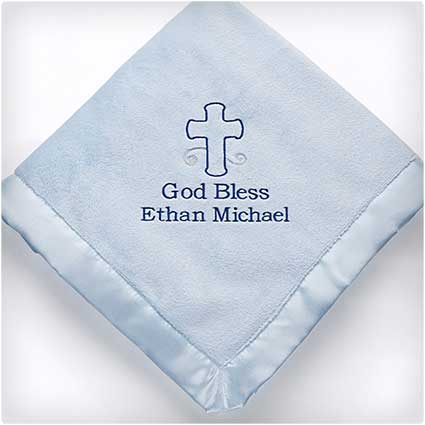 A powder blue remembrance blanket is a lovely addition to godson baptism gifts; it will wrap the infant in warmth and love. With the baby's name delicately stitched onto the blanket, it becomes a cherished memento to cuddle up with over the winter months. Swaddling the newborn in a cocoon of love before and after the baptism ritual, this blanket becomes a lasting and significant souvenir, enhanced with an embroidered cross, symbolizing faith and comfort.
32. Personalized Baptism: Artful Print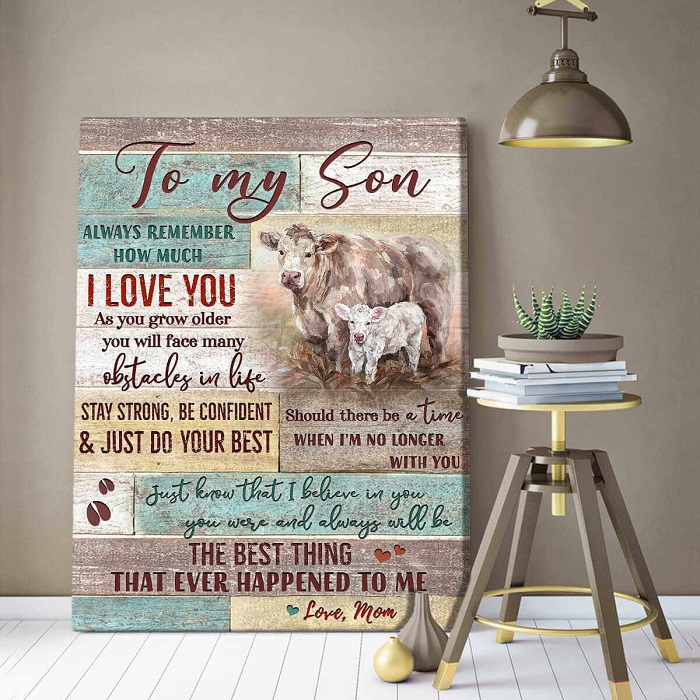 A custom canvas print is a classy and long-lasting way to remember the baptism. The rint has cute pictures on it, like a tree with the letter "To my son" written in script and a bird's outline on a branch. This creative touch not only makes the gift look better, but it also represents the child's growth and the blessings that will come from this holy event. It's a thoughtful and beautiful addition to Christian baptism gifts for son from mother.
33. Chic Pacifier Clip Accessory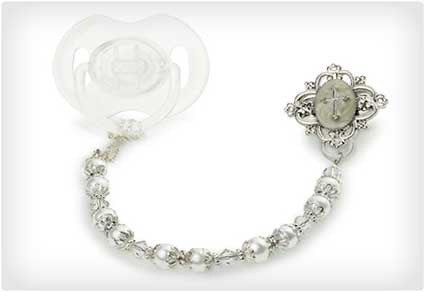 As you look for cool baptism gifts for boy that are both helpful and meaningful, think about getting them a decorated pacifier clip that they can use during the service. This clever addition not only does its job, but it also makes the baby's christening outfit look more elegant. This pacifier clip is both useful and stylish, with shiny metal beads that go well with the baby's white outfit. It will keep the baby comfortable and happy during the holy event. It's a small but thoughtful addition to the godson's baptism that meets both purpose and style needs.
34. Photo Cubes: Personal Baptismal Touch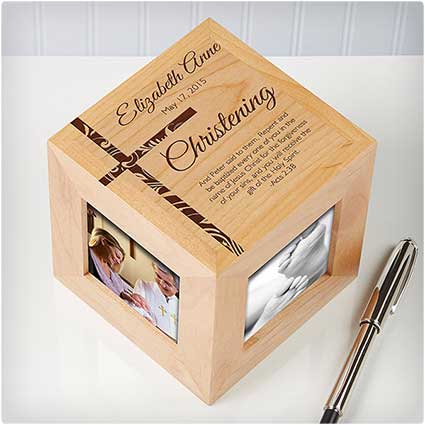 A personalized picture cube is a unique way to store and show off beloved memories. It can be used to record the moments of the baptism ritual. Parents can put several pictures from the birth on this cube, along with the child's name and the date of the event. Unlike most photo frames, this cube lets you show off not just one but four of your favorite pictures at the same time. It turns into a moving gallery of special moments, giving you a fun and beautiful way to remember the happy day and honor the spiritual milestone. It's a thoughtful and useful gift for godson baptism that can be used in many situations.
35. Canvas for Baptism Blessing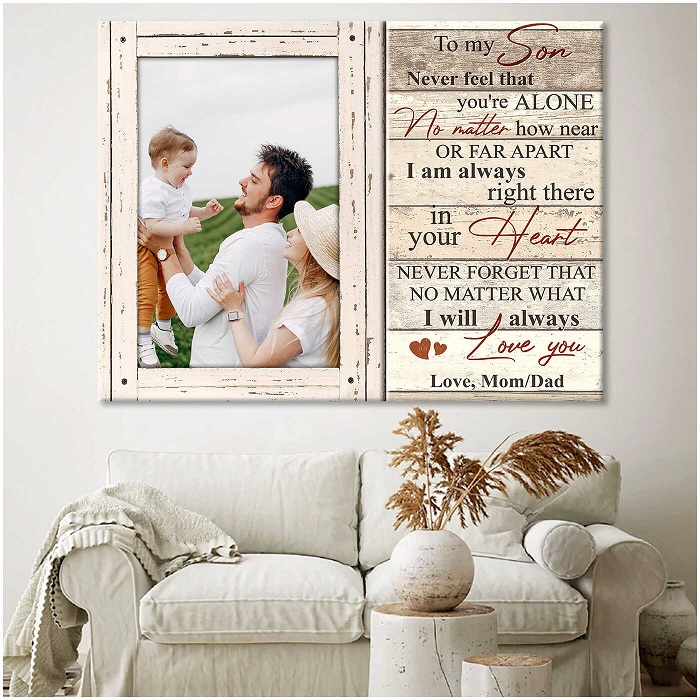 With a light blue color scheme and a lamb in the center, this painting contains their name and the completion date of their baptism. When it's up on the wall, it adds a charming and feminine touch to the space while gently reminding us of this auspicious occasion. It is just one of the most thoughtful baptism gifts for son on our list that you can consider.
DIY Christening Gifts For Your Son
36. Baby's First Shadow Box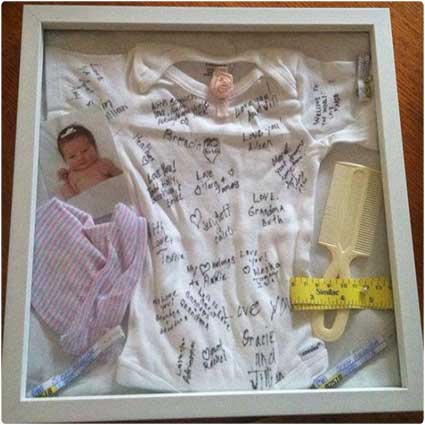 With a shadow box made just for this reason, you can turn the collection of baby things into a work of art. This flexible piece can be used to hang up different baby things that have been gathered over time. Putting the child's name and the date of birth on the shadow box makes it a unique and beautiful piece of art for the nursery. This creative idea not only organizes baby stuff in a useful way, but it also turns something ordinary into a beautiful show that will be treasured. It's a great addition to godson baptism gifts.
37. Monogrammed Nursery Elegance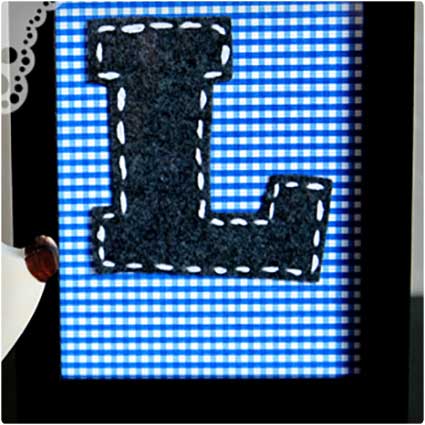 Making these personalized baptism gifts for boy nurseries by hand is possible, adding that unique touch that means so much to the recipient. It is a simple yet adorable item. You begin with the first letter of their given name, and before you know it, you've created something that is both functional and visually appealing.
38. Mr. Handsome: Baptismal Onesie Charm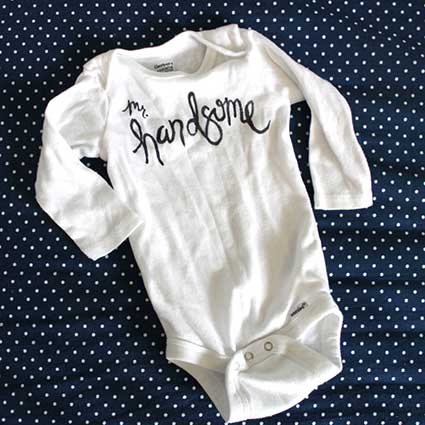 Create this onesie for that bouncing baby boy, and you'll be able to provide them with an outfit they can wear after the ceremony. It has handwritten writing that says Mr. Handsome on it, and when he first puts it on, it is guaranteed to go viral on social media because he smiles a lot in it. He looks great in this christening gift for son.
39. Neutral Elegance: Baptism Bonnet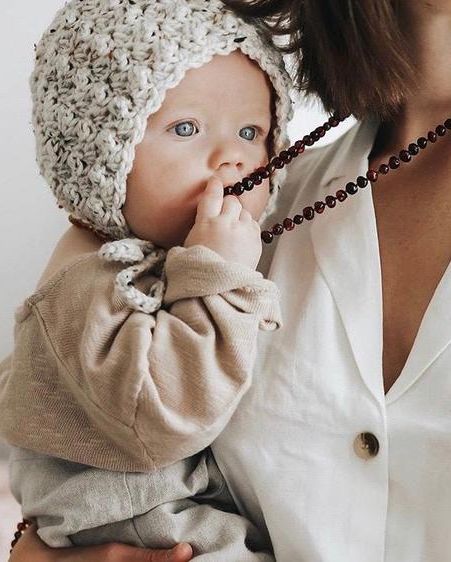 As cool baptism gifts for boy, go for a hat that looks like it was made by hand. This will make sure that the gift is as cute as the child it's meant for. This hat, which appears to have been hand-made, gives the outfit a warm and distinctive touch. In addition to looking nice, the hat is a physical memory of how much love and care went into choosing a special gift for the godson. Its handmade charm is a reminder of the personal touch that went into the baptismal gift, making it a treasured and cute baby ornament.
Oh Canvas tips

Put the bonnet in a nice gift bag or box and add something to it, such as a teddy bear or a set of baby clothing, to make it more of a complete present.
You're scrambling to think of a gift for godson baptism due any day now, and you're at a loss. We're here to help, so don't worry about it. Are you unsure of what constitutes a suitable gift?
Are you looking for something truly one-of-a-kind? We've got you covered, no matter what. If you're looking for some ideas for baptism gifts for son, this is the place to start! Because he deserves a special celebration on this momentous milestone.
Read more: