Because grandparents play such an important role in our lives, why not show them how much you appreciate everything they've done for you? The finest wedding gifts for grandparents are those that come from the heart and that they will always remember and truly enjoy, no matter what the occasion may be. To help you find the perfect present for them, Oh Canvas have put together a list of unique gift suggestions, ranging from thoughtful personalization to useful innovation. See which ones we think are the best!
Personalized Gifts For Grandparents At Wedding
1. Custom Toiletry Bag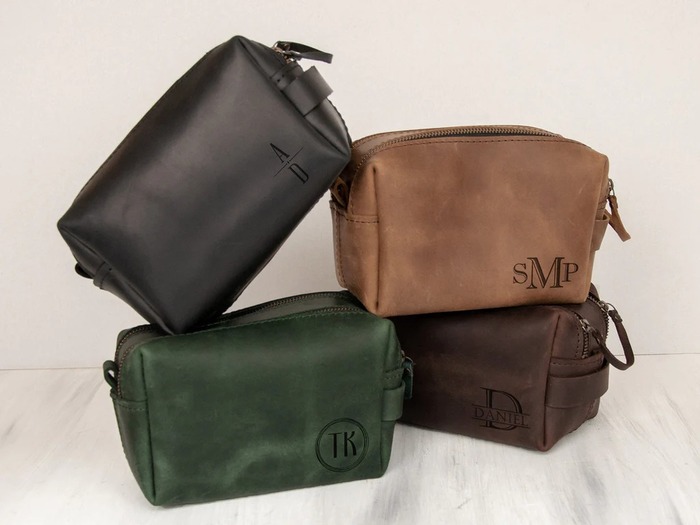 This toiletry bag is constructed entirely of full-grain leather. The nylon-cotton blend lining provides the necessary waterproofness for a good bag. Customize it with your grandparent's initials to elevate this gift to the next level.
2. Photo Album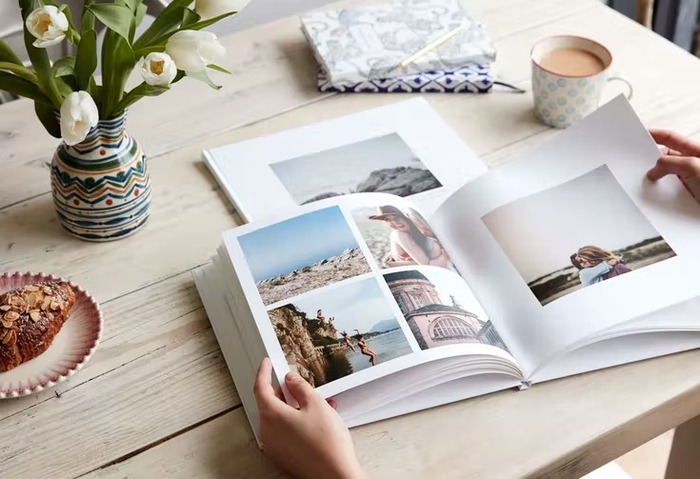 The best stewards of your newborn pictures have been your grandparents. A good record-keeper like your grandma likely helped you discover how old your mother was when you were a child. To make it really special, you may send them a photo book that already has a few old photos of them with their closest friends and family members.
3. Personalized Star Map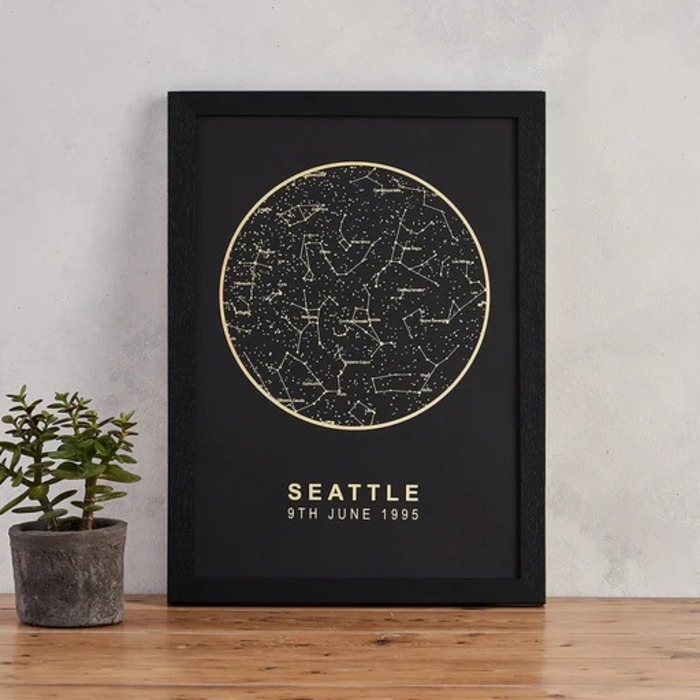 Why not use a star map as a discreet reminder of the occasion in a unique way? Star charts, an artistic print of constellations, make unique wedding gifts for grandparents. With a nice photo frame, it will be a lasting memento of your thoughtful gesture.
4. Personalized Canvas Prints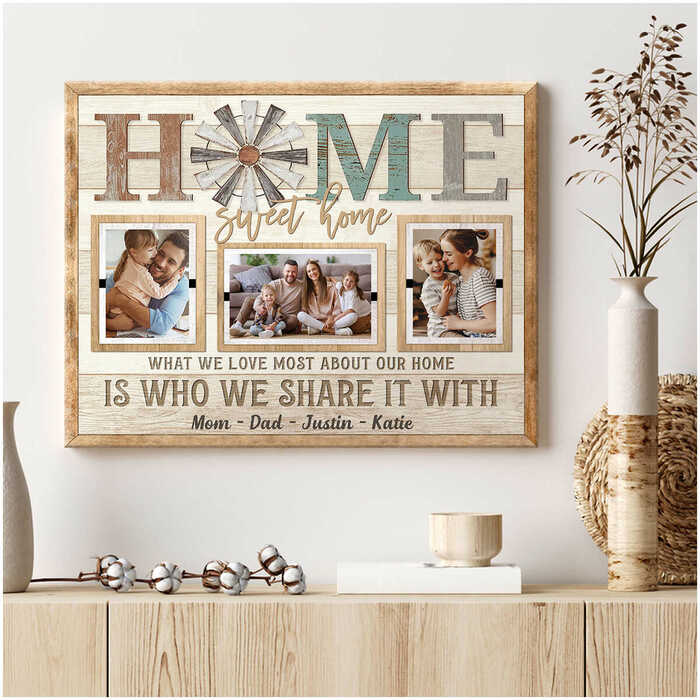 A gorgeous custom canvas print of your grandparents' wedding day portrait is a great way to commemorate their anniversary! Your grandparents, and anybody else who sees it, will be mesmerized by the portrait. Even better, it will serve as a powerful illustration of the enduring power of family love.
5. Personalized Photo Calendars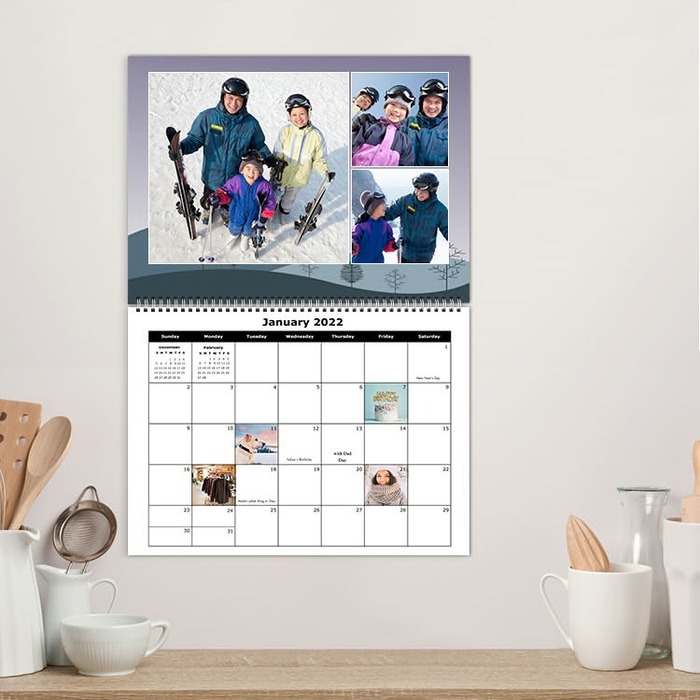 When you have a large extended family, it might be difficult to remember everyone's birthdays at the same time. But this unique photo calendar is a beautiful way to remind them of important anniversaries and milestones throughout the year. To top it all off, grandma and grandpa will be delighted to see your family photo album grow over time.
6. Photo Blanket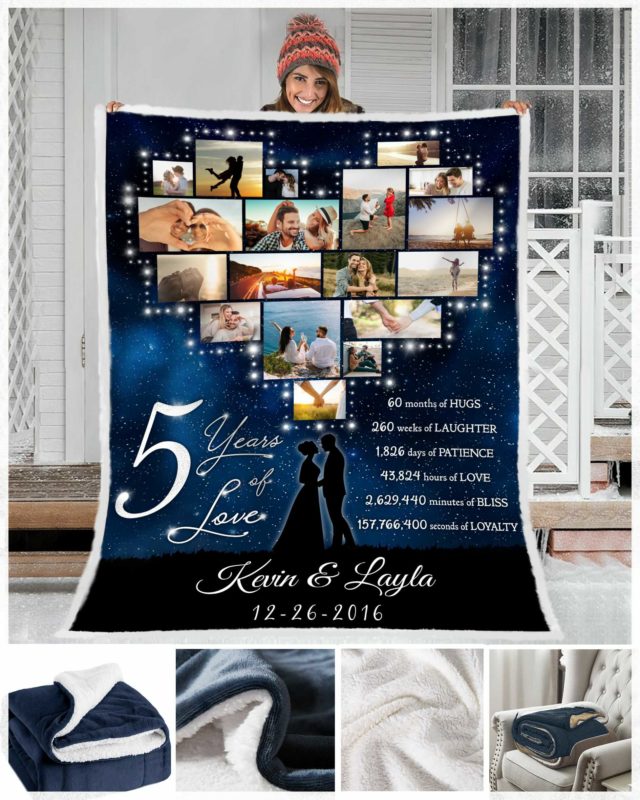 If you're looking for a way to show your loved ones how much you care, a personalized photo blanket is a perfect gift. Make a collage of all the best memories from your family's vacations and holidays and use it to personalize your blanket. It's hard to think of more personalized wedding gift ideas for grandparents than this one.
7. Personalized Throw Pillows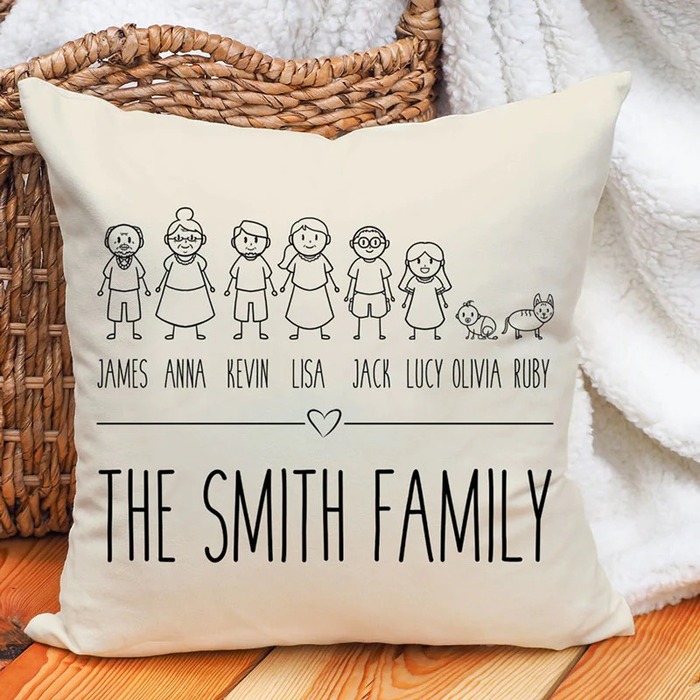 Custom photo throw pillows are perfect for dressing up granny and grandpa's home. The best memories of fishing with grandpa or baking cookies with granny can be selected from a variety of options.
8. Personalized Photo Mugs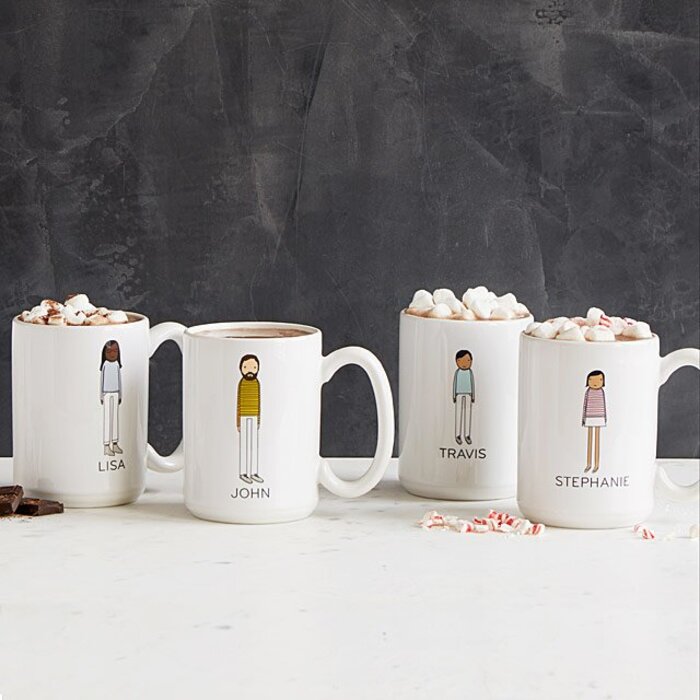 You can bring a grin to their face with personalized photo mugs as sentimental gifts for grandparents at wedding. After that, your grandparents will be able to enjoy their morning cup of joe or afternoon cup of tea in style.
9. Family Sign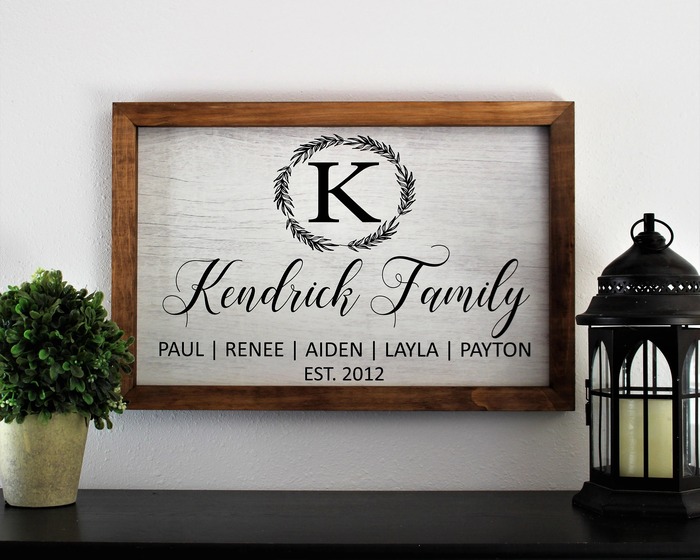 Gift your grandparents a personalized family name sign for the wall of their home. In addition, indicate the number of children, grandchildren, and perhaps even great-grandchildren to be printed on this burlap material. This map will undoubtedly serve as a lasting reminder of the enduring nature of genuine love.
10. Personalized Wooden Signs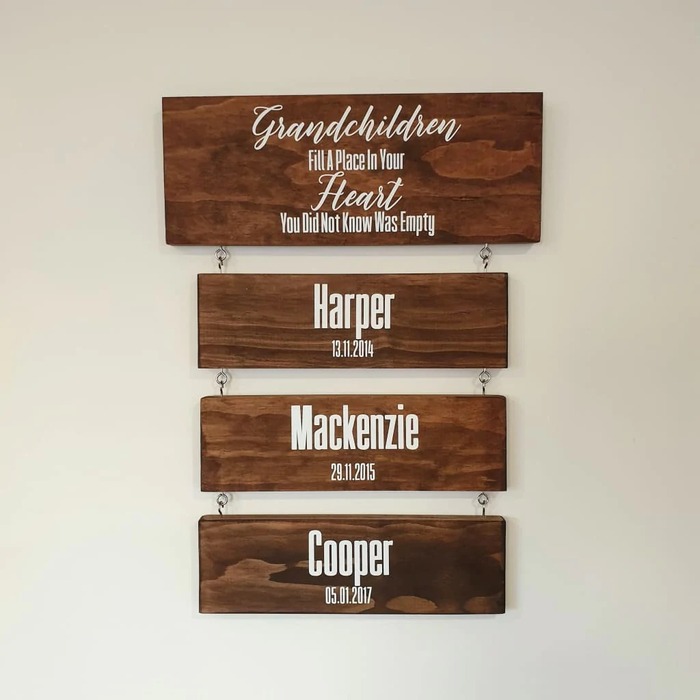 These homemade personalized grandchildren wooden signs are excellent grandparents of the bride gifts that can help them feel good about the family they've built. Every grandchild's name and birth date will be displayed on a wooden piece that falls from the top of the board.
11. Grandmother Bracelet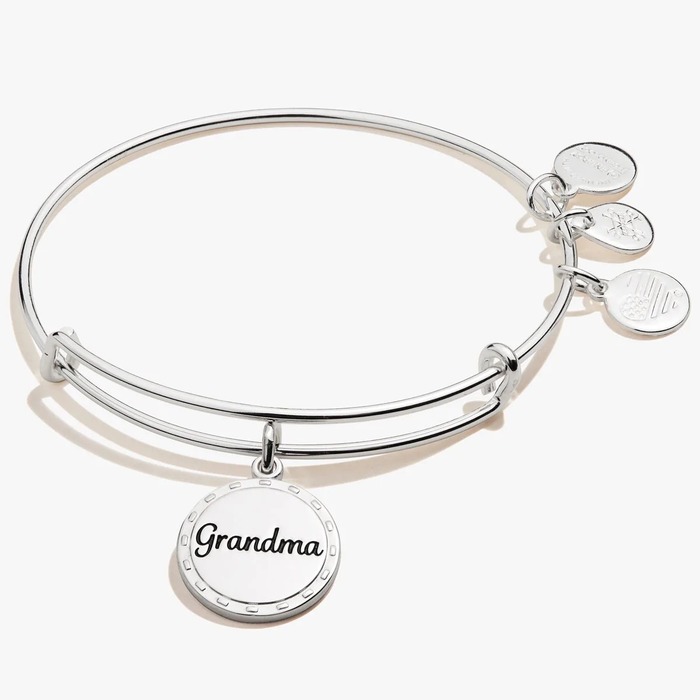 For all the times your grandma indulged you, treat her to this gorgeous charm bracelet. Add all of the necessary heart-shaped charms to her Pandora bracelet to make it truly unique. This great-grandmother present will undoubtedly be one she never wants to remove.
12. Personalized Pen Set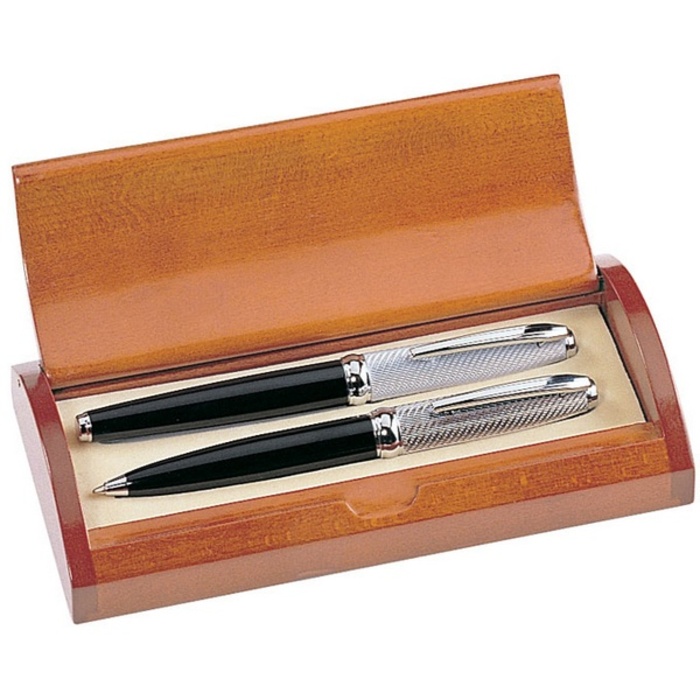 You can never go wrong with a customized pen set as a wedding gift for grandmother. This set includes two traditional ballpoint pens with her name etched on them. Grandma's favorite stories and childhood memories can be preserved for future generations to enjoy.
13. Garden Stones
This sentimental garden stone will provide a touch of warmth to their outdoor space. Place a heart-shaped stone in memory of each of their grandchildren, for example. It will be a joy for your grandparents to see their angels' names up the walkway once it is finished.
Lovely Grandparents Of The Bride Gifts That'll Make Them Happy
14. Fragrance Diffuser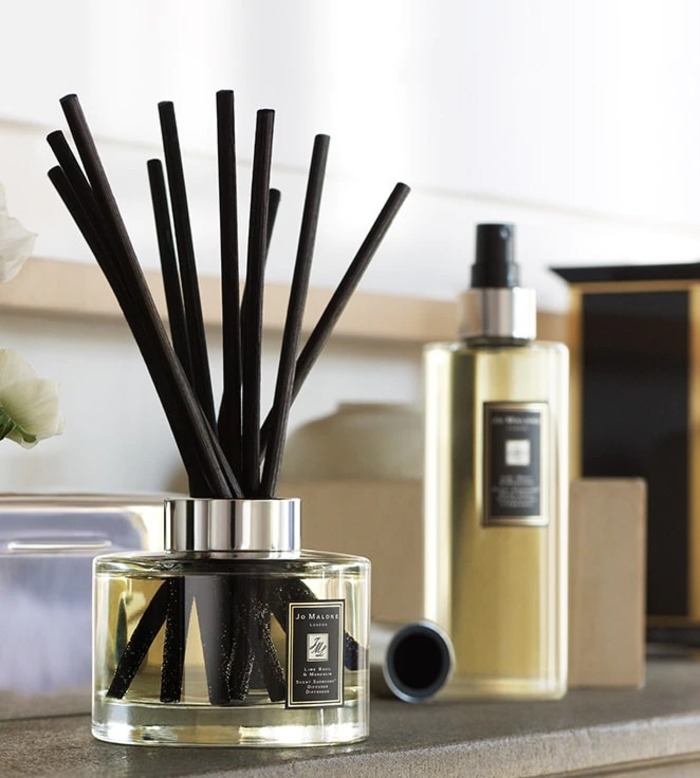 Grandma will love how this gift elevates the elegance of her home. Even if she's been enthralled by potpourris, this is an updated version that she'll enjoy.
15. Gift Basket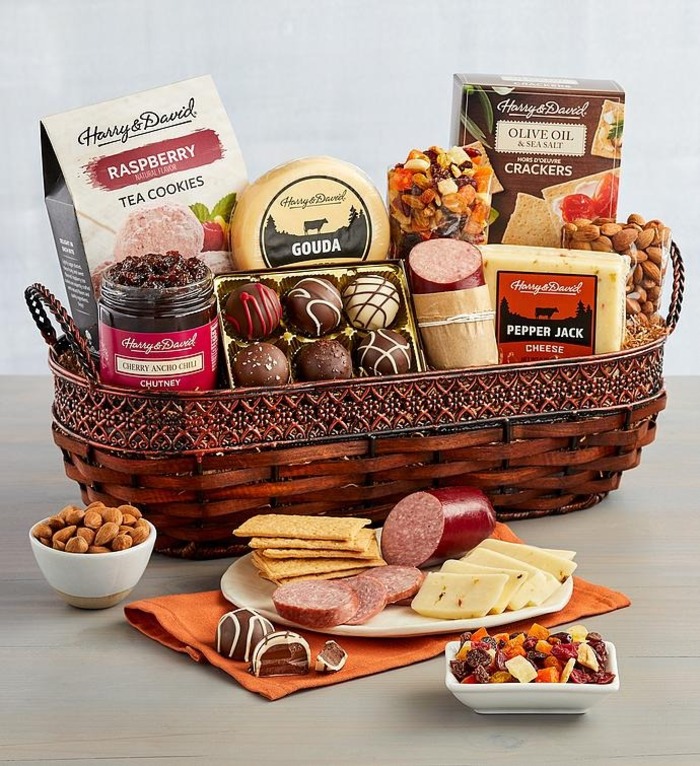 On the hunt for thoughtful wedding gift ideas for grandparents? They would be delighted to receive a gourmet gift basket filled with their favorite foods. These baskets can contain all of the best-quality fruits, nuts, and pastries to satisfy every sweet or savory preference!
16. Scented Candles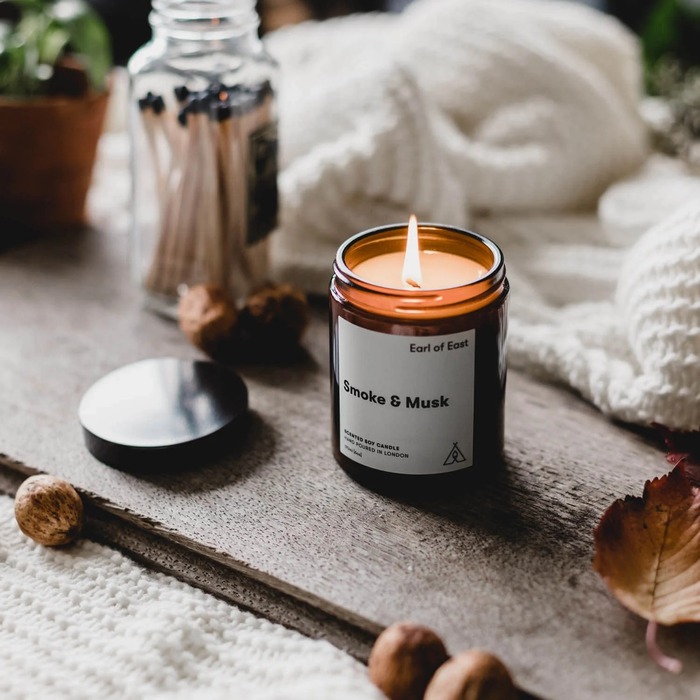 Our grandparents, on the other hand, have had the experience of living in complete darkness. Their habit of using candles and lamps at night indicates that they've adapted. Additionally, candles are a great way to bring back nice memories for your loved ones.
17. Digital Photo Frames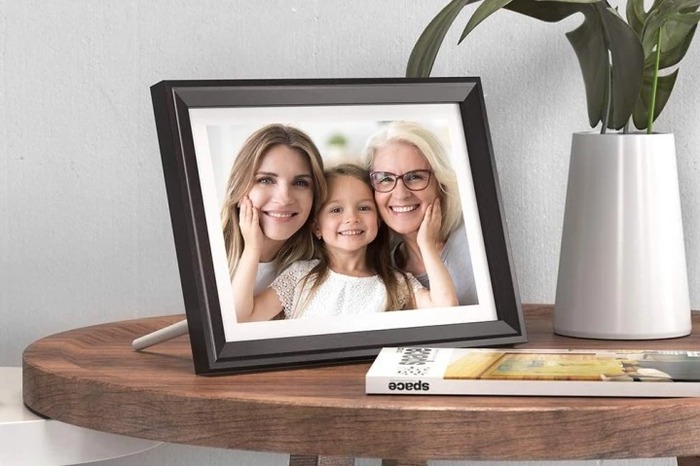 Consider gifting them digital photo frames for wedding gifts for grandparents. The frame may receive fresh images immediately from your phone or tablet when you've set it up for them. They'll appreciate the updates and the new discoveries you'll provide them with along the way.
18. My Life Story Journal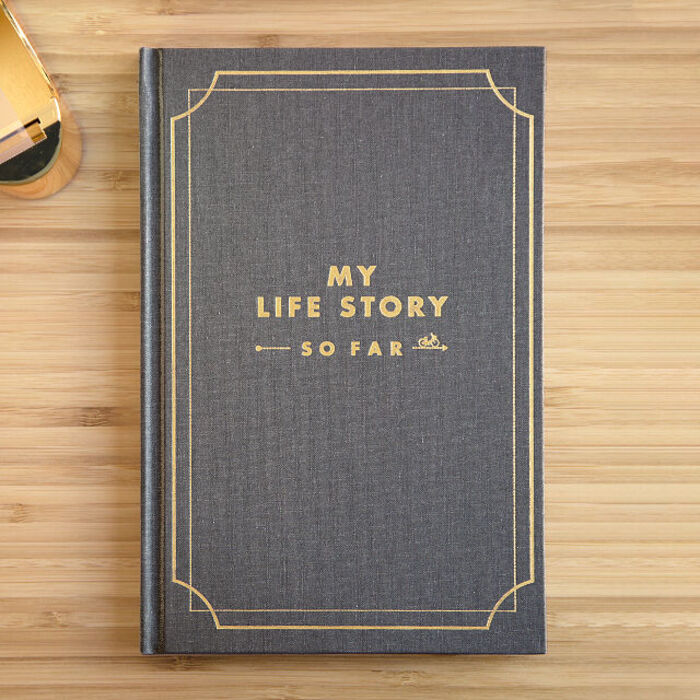 "My Life Story-So Far" diary is a great way for your grandparents to share the story of their lives. From their earliest days as kids, they formed a network of friends that helped them grow up, find love, and start a family together. Regardless, their lives will serve as a source of inspiration for future generations of grandkids and great-grandkids.
19. Recipe Cutting Board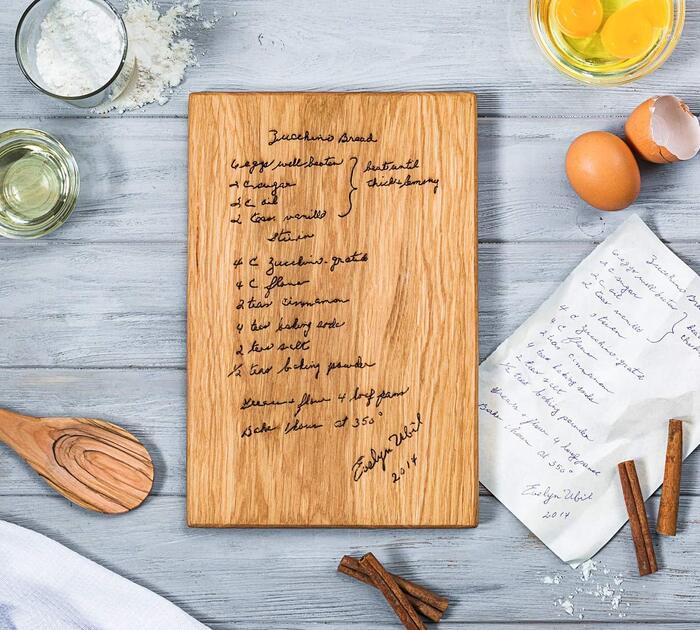 Grandma is a holdover from a bygone era, so you won't find her favorite recipes pinned to an app but rather scribbled on scraps of paper. She'll shed a tear or two when she sees this considerate present.
20. Embroidered Family Portrait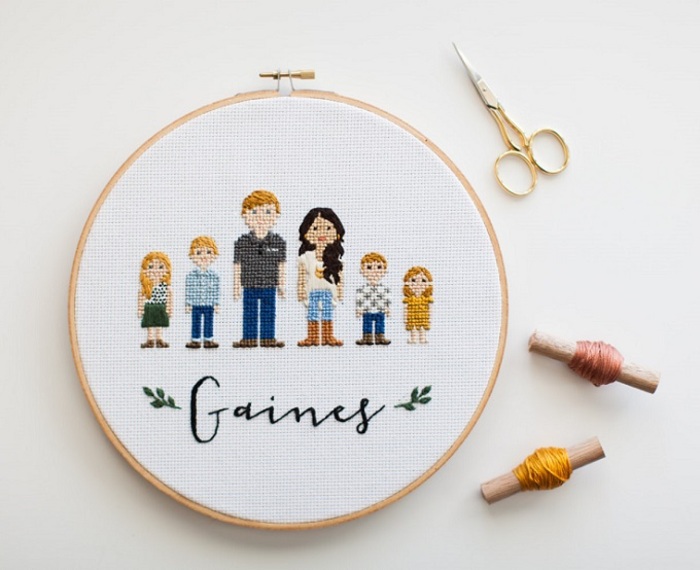 Add a unique touch to their gallery wall with this hand-embroidered picture. It's one of the best gifts for grandparents at wedding that they'll treasure for years to come.
21. Citrus Lemon Tree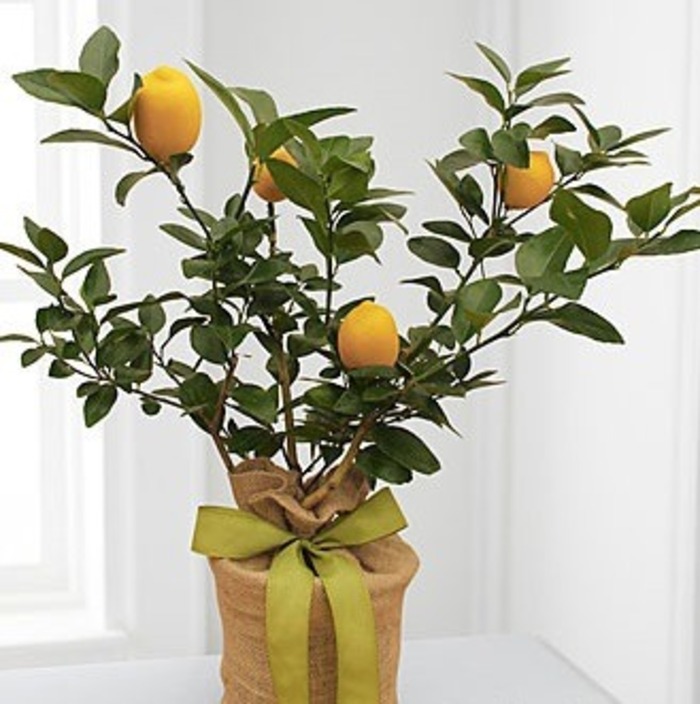 This citrus tree is a gift that keeps on giving, making it ideal for grandparents with a green thumb. Presented in jute and ribbon, this plant is ready to be planted immediately. If your grandmother is anxious that she would be unable to care for a fruit-bearing plant due to her lack of experience, this one comes with a step-by-step instruction manual.
22. Bathtub Tray Caddy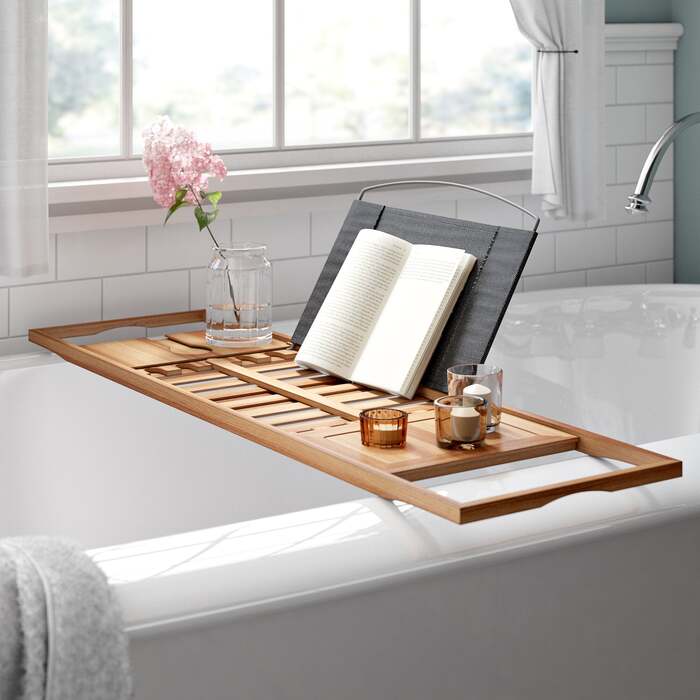 In search of lovely wedding gifts for grandma? With this robust bathtub caddy, grandma may bring her phone, favorite soaps and candles, and anything else she might need. Don't be concerned if she soaks for more than an hour.
23. Family Birthstone Bracelet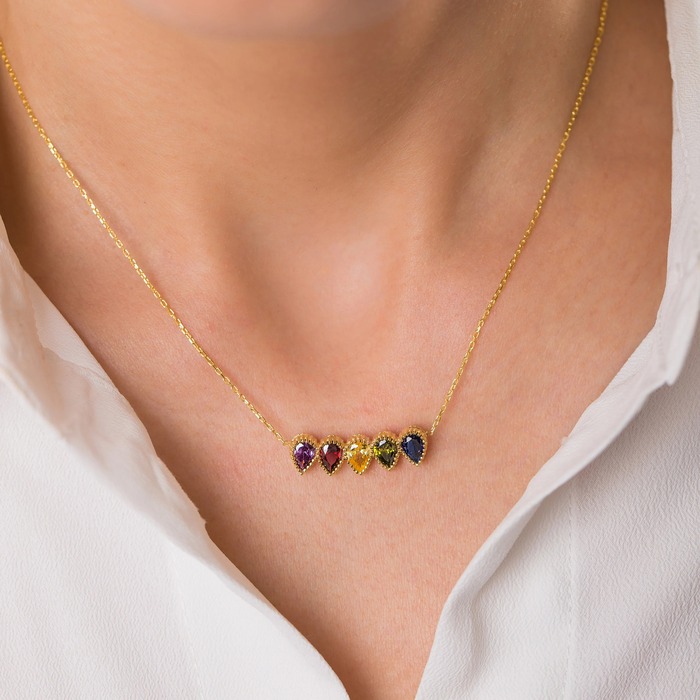 It is lovely to wear birthstones as a reminder of a birthday. Gift your grandmother this beautiful necklace so that she may always have a piece of your family with her.
Practical Wedding Gifts For Grandparents They'll Actually Use
24. Coffee Beans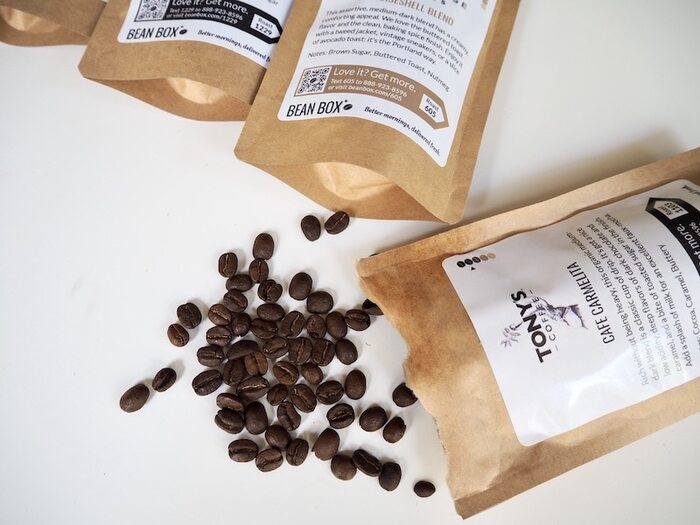 To get you out of bed so early in the morning, your grandparents needed a little caffeine boost. Fresh coffee beans from all around the world will be delivered to their house as part of this subscription.
25. Smart Garden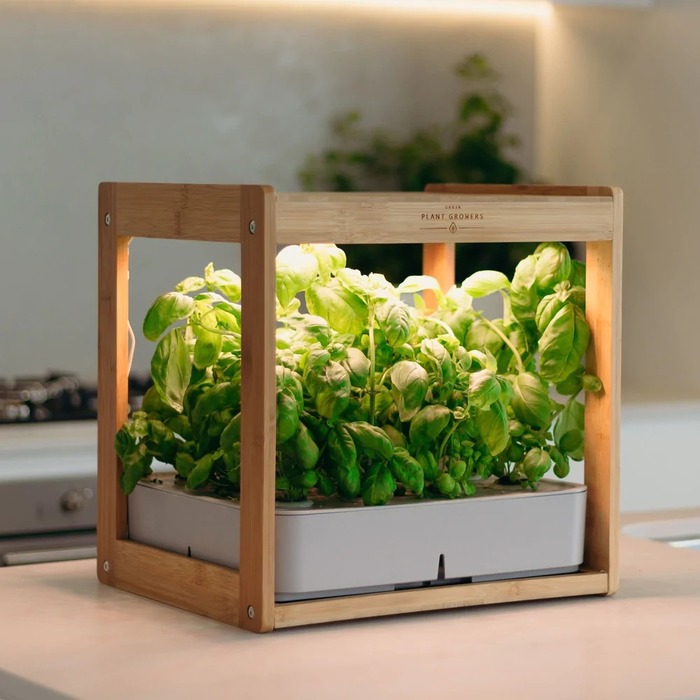 Smart garden delivers all-year-round gardening conditions for the perfect harvest. There are also ready-made pods for small tomatoes, green lettuce, and basil in this garden. It's safe to assume that once your grandparents get their hands on this, they'll be eager to start planting their favorite fresh herbs.
26. High-Quality Liquor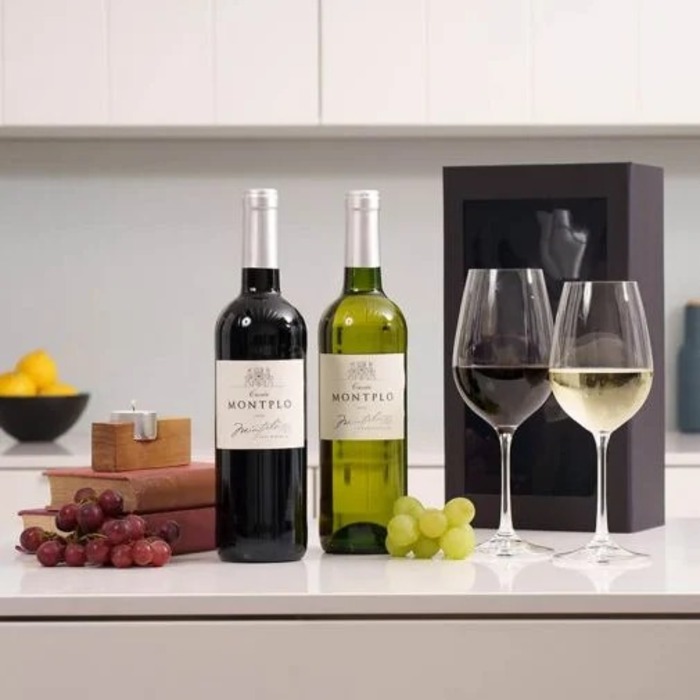 Looking for impressive grandparents of the bride gifts? Just a single bottle of wine will be a wonderful present for two of the most important people in your life. Wine is a priceless way to convey your admiration and respect for their experience and wisdom as they approach old age.
27. Stainless Steel Whisky Decanter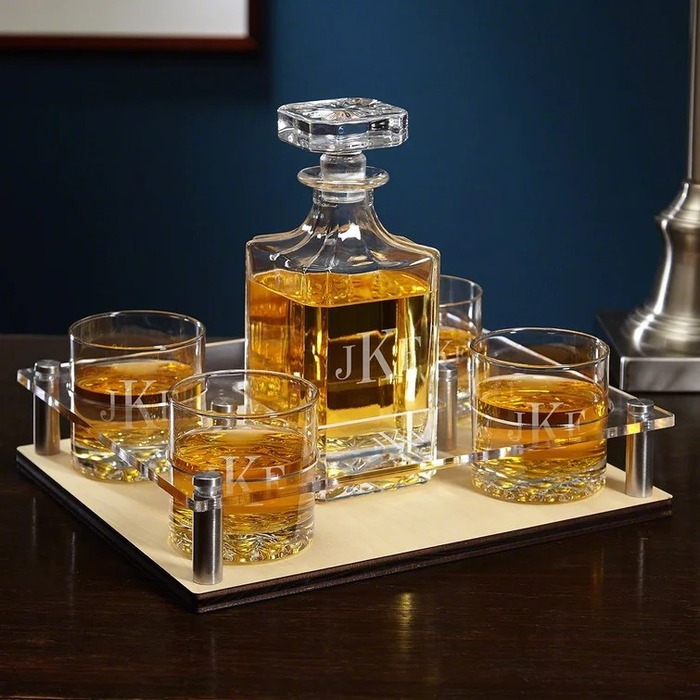 This whiskey decanter is the perfect gift for the grandfather who appreciates the finer things in life. In other words, he may make a classic Manhattan with his preferred whiskey in this pretty set, which features a monogram engraving.
28. Crystal Flutes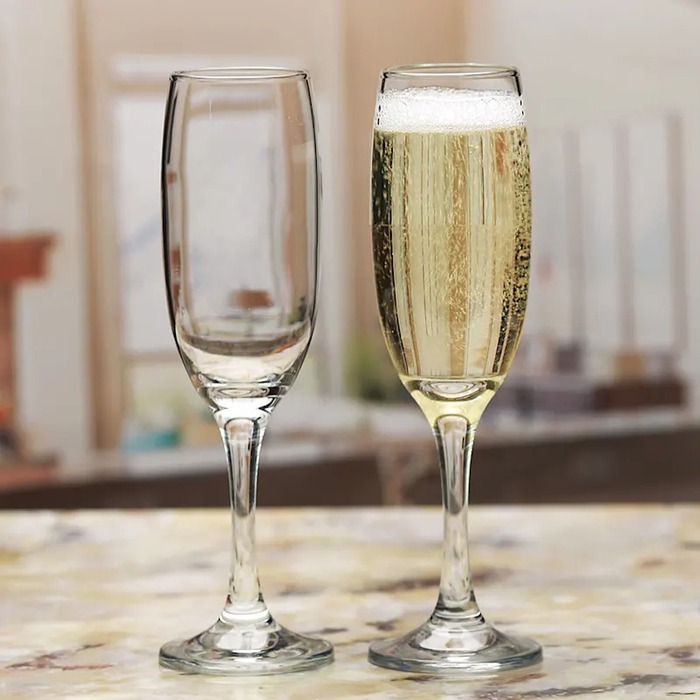 A toast to your grandparents is in order in recognition of their endless hours of effort and devotion. As a result, you may do just that with this unique set of monogrammed crystal flute glasses! If you want to give them the finest, consider giving them a bottle of Veuve Clicquot Champagne to go along with their customized gift.
29. Apple AirTag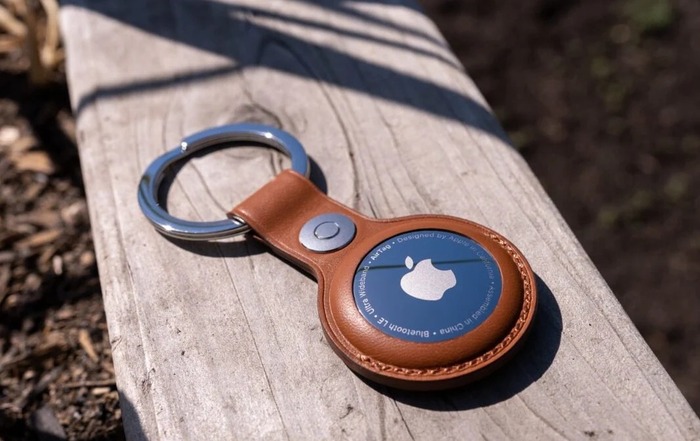 The AirTag from Apple is a wedding gift for grandmother. With the Find My Item app connected, she will have access to the world's largest lost and found community she needs it most.
30. Shiatsu Massager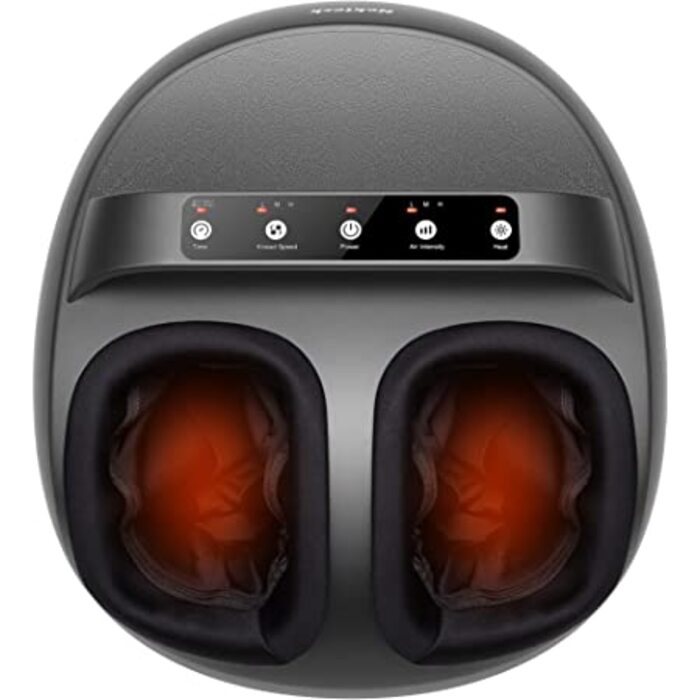 After a long day with the grandkids, what could be nicer than a foot massager? Like having a personal therapist on hand, the Shiatsu Foot Massager is an excellent method to relieve stress. Your grandparents will be able to skip a little more confidently with this machine's five pressure levels.
31. Weighted Blanket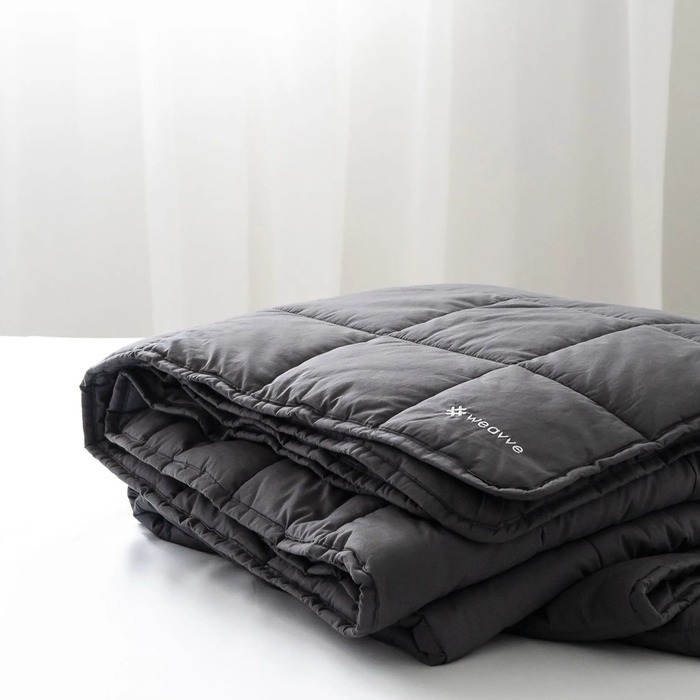 You can't go wrong with a weighted blanket when searching wedding gifts for grandparents. A weighted blanket might make Grandpa feel more secure at home. The masculine man will melt away as he is wrapped up in this blanket of creativity.
32. Marble Rolling Pin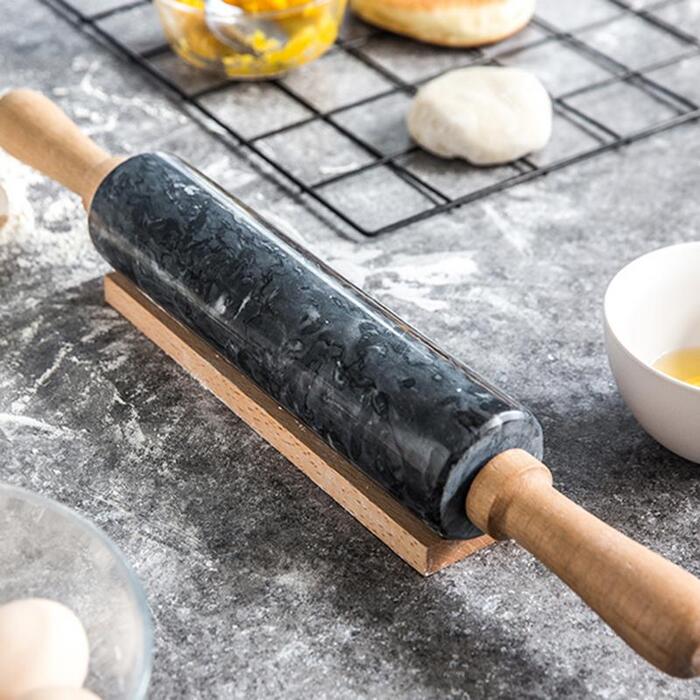 This elegant rolling pin is sure to be a hit with grandma and grandpa! Rolling out pizza or pie or cookie dough (or even smashing up some candies and nuts!) can be made easier using this marble tool. The stone is long-lasting and easy to maintain, and it even comes with a wooden base for added convenience.
33. Organic Oven Mitts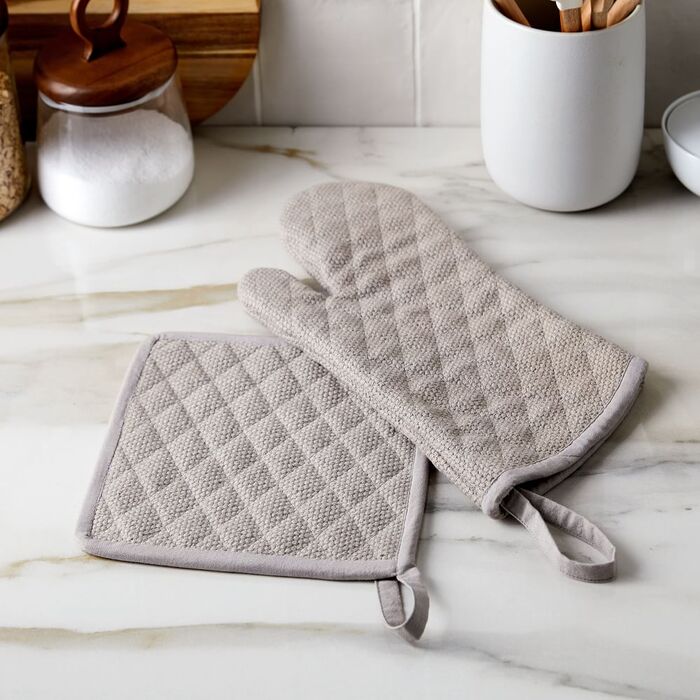 The kitchen is where your grandparents are most likely to be. When your grandparents bake the tastiest cookies or create the best soup ever, oven mitts are great gifts for grandparents at wedding.
34. Homesick Candle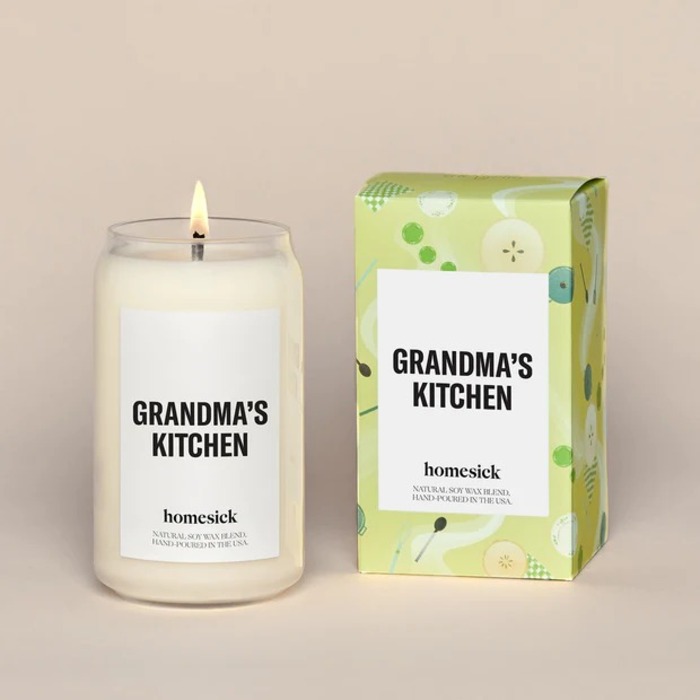 Every grandma's kitchen has its own distinct aroma, but they all have one thing in common: the sense of security that comes with inhaling the aroma. Your nana's house will smell lovely, and she might be reminded of her own grandmother by the delicious fragrance.
35. Cheesy Grotto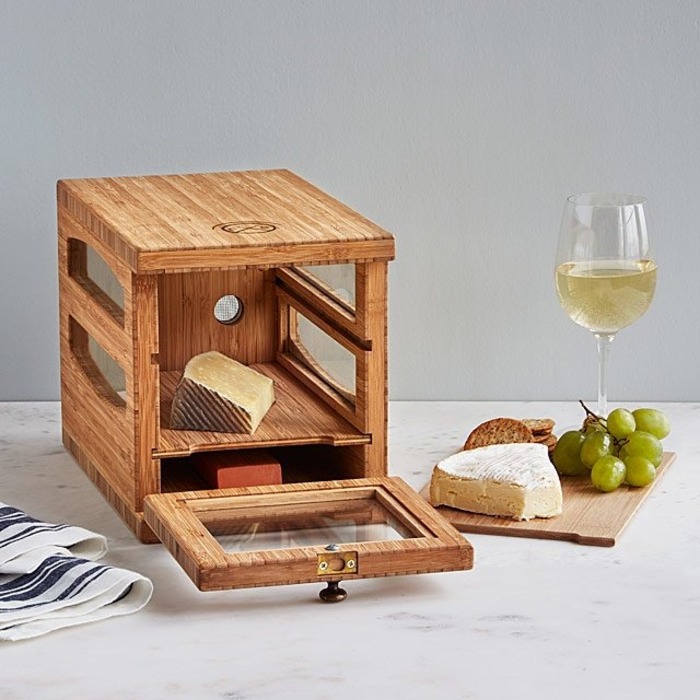 To keep this luxurious cheese grotto's interior at a constant temperature, you simply wet the supplied clay slab on the lowest level. As long as they're a fan of cheese, Grandma and Grandpa will adore it!
Most grandparents are thrilled to have you in their lives, but a little bit extra would be appreciated. To get the finest wedding gifts for grandparents, consider this gift guide by Oh Canvas. Whatever you choose, it's the most amazing present that they've received so far.