It can't be denied that the wedding is one of the most important events in a person's life. It's a lifetime commitment, showing how much the married couples love and mean for each other. If you are invited to the wedding, it'll be the greatest news of the day since it implies you're an important person that the couple wants to share their joyful day with. So when receiving the invitation, besides arranging the work, time, and costume, you also need to think of the wedding gift. Like, will you give the couple a meaningful wedding gift this time? If yes, what should it be? In case you're still confused, don't worry much since this post might help you make up your mind. 
Read also:
Is the wedding gift necessary?
Under no obligation that you have to prepare a wedding gift for newly married couples. Giving them a special present is just to express your cheerful feelings and sincerely congratulate them on their wedding. However, deciding if the wedding gift is necessary or not depends on different circumstances. In some cases, a no-gift request is stated on the invitation to let the guests know that they just need to attend and cheer for the wonderful moments. So sending a gift, in this case, seems redundant. Instead, you can ask the couple whether they need you to help them prepare something in advance, it's much better. 
So when is it necessary? We've seen that there are two cases you should think of choosing gifts for a newly married couple. First is when they have made a wedding registry, a list of different wedding gift ideas that they desire. So you can stick to the list, consider your budget then give them an appropriate present. The second is for most cases when the couples say nothing about the gifts. This time you can be flexible in buying something beautiful for them. 
Which cases above are you in? By carefully considering the situation, you'll find out if it's necessary to prepare a wedding gift or not. In case you need to prepare one by yourself or you wanna go off the wedding registry, the next step is to think of what to give. For more advice, check out the list of the best wedding gifts ever that we've gathered below. 
The best wedding gift ideas for couples this year
Not all expensive or luxurious things are the best wedding present ideas. Choosing gifts for a newly married couple is more complicated than you might think. An appropriate present will cost you a little more time and effort. That you need to consider all things, from the couple's religion to their lifestyle, or interest. It's so great that you love and understand them, knowing what they like and need. Or you can discuss with their friends or ask their family for further opinions. If you need a little more support than that, our list can be your useful reference. 
Warm and graceful wedding gift ideas for bride and groom 
Many newly-married couples love to receive warm and meaningful wedding gifts to make their house cozier. It could be home appliances or decorative items. There are too many pieces out there that drive you into confusion. These four simple wedding gift ideas might be great inspirations for you.
Scented candles
The candles are not just home decor pieces, they transmit warm light and pleasant fragrance to the house. Wherever these candles are placed, they surely brighten the space up and make it look so cozy and romantic. This is one of the simple wedding gift ideas that we think is so beautiful and practical. If you add it to your list, remember to choose a fragrance that the couples might love. It'll be more wonderful. Highly recommend these scented candles! 
Tiny and cute tree pots
Natural elements like tree pots can be the best gift for newly married couples. It's so great if both the bride and groom love the trees and wanna grow them in their own house. Beautiful moments can arise when they together care, water, and see those little plants grow every day. Not only that, greenery elements will transform their living space into a much fresher one as well as give it a more charming and elevated look. 
Essential oil diffuser
Though the essential oil diffuser is a useful appliance in many houses, you need to carefully consider whether you should buy this device. It might depend on the couple's lifestyle or the weather in their living place. If it's suitable, then think of which essential oil to purchase. Make things right and it can become one of the most useful wedding gifts that the couple has received so far. 
Utensil set for a warm kitchen
The utensils set can be considered as the most useful wedding gift for newly married couples. It represents warm meals and pleasant cooking moments in the kitchen. Any newlyweds will love and respect the beautiful time they have with their life partner. So giving them these kitchen utensils is a great way to bring them much closer. It also helps create unforgettable memories while they're living together. 
See also: Gift For Daughter – Something That Conveys A Parent's Undying Love
Personalized wedding gift ideas for newlyweds
If you wish to find one-of-a-kind wedding gifts, go for personalized ones. This type focuses on possession and distinction by showing the couple's names and special times on the objects. Like, you can ask to print the date of their wedding. It's a perfect way to mark a very important milestone in the couple's lifetime. So what types of wedding gifts could be best custom-made?
Personalized wedding canvas painting ideas
Among various best custom wedding present ideas for couples, the greatest one seems to go to the canvas prints. Not only does the custom print become a charming decor piece, but it also plays a vital role in preserving memories. By being able to stand the test of time, the canvas itself represents a long-lasting relationship of the married couple. If the bride and groom receive this meaningful wedding gift from you, they will be so pleased and grateful. In case you feel interested in this type but are stuck with ideas, revise these custom prints will help you a lot. 
There are different types of canvas prints, from plants to animals, coastal to farming life. Besides personalized names and specific dates, you can custom the photo, making it more charming and warm. 
Imagine the canvas print is hung on the couple's house wall and telling them they are a match made in heaven. Are these wedding canvas ideas able to encourage you to get one custom print for them right away? We're pretty sure that it will be one of the best wedding gifts ever.
Custom mugs for couples
Another great personalized wedding gift goes to the custom couple of mugs. They will be practical and lovely items that many newlyweds wish to have. Custom mugs can be fulfilled in many ways, such as printing photos or names with some cute drawings. To make them a little more special, separate the print on those mugs so that they can only form a complete drawing when being put together. It's a nice idea to make these mugs become the best wedding gifts ever. 
A romantic bedding sheet set
A normal bedding set is nothing impressive. Personalizing them is a key to make a single piece more attractive and distinctive. The blanket or pillows are not usual bedding stuff anymore, they become a spiritual and sweet part of the couple's bedroom, enhancing their moments of warmth and sharing sweet dreams with them. This set is one of the top wedding gift ideas that won't go unnoticed. 
A lovely doormat
How cute and fascinating it is when the newly-married couple has a custom doormat to put in front of their house door. With some letters like names or lovely quotes, the doormat can be one of the best wedding gift ideas for bride and groom. They'll love it since it's so alluring and being a nice way to welcome guests to their cozy nest.  
See also: Housewarming Gifts For Men – Best Choices For 2021
Unique wedding gift boxes and baskets
A box or basket of some elegant and useful items will take the wedding present to the next level. So what should be included in these boxes? Here are some brilliant ideas for you.
An adorable wedding gift basket or box of tea and coffee
Tea and coffee are top wedding gift ideas to give on this occasion. Most couples will love the moments when drinking coffee or enjoying morning tea together. If you know what kind of tea and coffee they love, it would be even more wonderful. We suggest that you buy some and place them in a nice gift box, together with a greetings card and some tiny cups if possible. Sounds great, right?
Congratulatory wine and glasses in a wedding gift basket
Surprise your beloved couple with a wedding gift basket of wine and drinking glasses. Wine is used in so many ceremonies and wedding registries. It helps tighten the relationship and be an indispensable part of any celebration or congratulation. Combining a bottle of wine with two crystal drinking glasses will form the best gift for newly married couples. How meaningful it is that they can toast every later anniversary with wine that they received at their wedding. 
Lovely wedding gift boxes for luxury bath
You can't go wrong with a luxury bath box set while choosing gifts for a newly married couple. It can be a lovely box with some soaps, candles, or bath towels inside. Every piece will satisfy the couple's taste by its usefulness and delicacy. Stick with these wedding gift boxes and you will appreciate how they can become the best wedding gift ever. 
Read more: 21 Best Housewarming Gift Ideas To Celebrate The New Home
Wedding gift cards for married couples
A good way to transfer the wedding money into the most useful wedding gifts is by sending wedding gift cards. It's for cases when giving cash is so sensitive. You can have some gift cards for the couples to shop on e-commerce platforms, furniture shops, or to use at restaurants. Let's see our recommendation for the best gift cards for newlyweds. 
Visa gift card or Mastercard gift card
This type of wedding gift card appears to be the most flexible and useful. It's easy for you to buy and simple for the couples to purchase anything they want. You can ask to personalize the couple's photo on the card. It would become one of the best wedding present ideas that they want to keep for so long.  
Homegoods e-gift cards
If your beloved couple has just moved to a new house or apartment, sending them e-gift cards from Homegoods is a great idea. This meaningful wedding gift stands out to be extremely practical for the couple's new life settling. It's one of the most useful wedding gift cards for married couples that you should purchase.
Amazon pay e-gift card
The Amazon platform is so popular and it has almost everything that the couple wants. By sending them the e-gift card, they can apply it conveniently via their phone or computer. Simple wedding gift ideas like this gift card will support a lot for the couple's marriage life.  
Other wedding gift cards for married couples
If you aren't into any type of gift cards above, try something more specific and suitable. For example, you can head to a famous restaurant where the couple might love to spend a fancy dinner together, a cosmetics shop that the brides love, or a short trip via Airbnb.  These are simple wedding gift ideas that the newlyweds could hardly get rid of.
See more: How to Get a Custom Canvas Gift for Her
FAQ:
How much to spend on a wedding gift?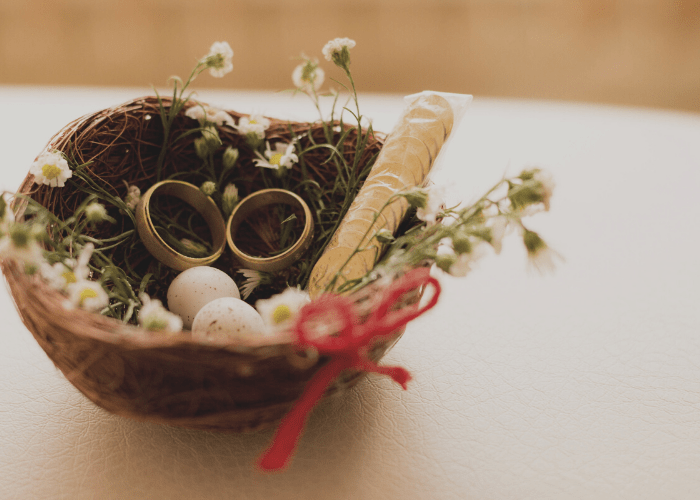 There are no rules for deciding how much to spend on a wedding gift. It's a careful consideration of your relationship, your budget, and other related factors. We're going to give you an estimated number depending on the different relationships between you and the couples. Noting that our recommendation is just a guide of an appropriate amount that you could make reference to. Don't forget to take notice of all other factors left.    
Firstly, if your close friend or cousin is getting married, you need to consider a relatively high amount of money for the best wedding gifts. The average guest spend for this group is about $120. Thus, you might think of spending anywhere between $100-$180 on a gift. 
If it's for your boss or coworkers, the amount might have a difference. For your boss, we suggest you spend from $100 to $150 per gift. And for your colleagues, it might vary between $75 and $120.  
Finally, a wedding of a distant relative or an acquaintance also needs a meaningful wedding gift to celebrate. The amount we suggest is somewhere between $50 and $100.
Cute ways to ask for money as a wedding gift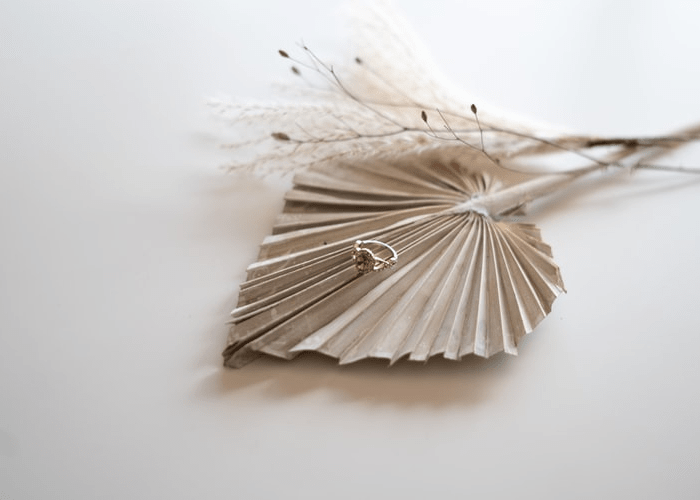 While some couples love curiosity when opening different wedding gifts, others prefer receiving cash to buy whatever they want. However, it's not easy to directly ask for cash from the guests. But don't worry much. These are some cute ways to ask for money as a wedding gift without being odd and uncomfortable.
Firstly, use a cash registry site where you can be specific about how you will use the money for. In this way, the guests will be excited to have a clearer direction on which best gift for newly married couples is. Secondly, you can ask your parents and the wedding party to help you spread the word. And don't forget to prepare a box for cards at the receptionist. That will help a lot.
Further reading: Gifts for Mom and Dad – Presents to Show Your Gratefulness
Preparing a meaningful wedding gift by yourself will show how much you love the newlyweds and sincerely congratulate them on their wedding. Let's make this special event more cheerful by referring to our list above and choosing the best wedding gifts ever. 
In case you would love to explore more related top gifts, our blog is still a terrific source where you can find inspirational ideas. We have a wide range of anniversary gift articles that support the best with your research. Are you looking for incredible gifts for your parent's gold anniversary? Then go no further than our 50th-anniversary gifts post. Read them and get inspired.