Why am I smitten with rustic decorating ideas for my home? Neutral, simple, and charming designs are what I need for my personal space. Think about leaving all the hustle, mood controls, and stress to give yourself a relaxing time. It's always a fantastic sensation that I look forward to after a long day. A perfect house will be made by getting the beauty in every natural element. Read this Oh Canvas blog to discover the best ideas for this trending home style!
Modern Rustic Living Room Decorating Ideas Which Will Charm You
1. Making the wall stand out with Farmhouse Wall Art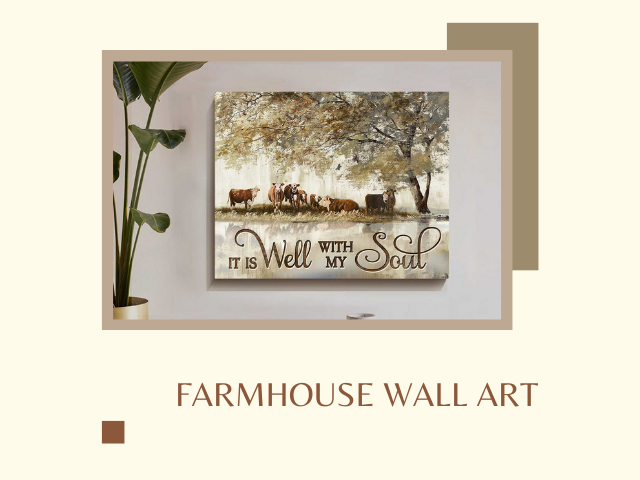 We can't talk about a rustic touch without including farmhouse wall art. As we all know, simplicity is excellent. However, if we leave the wall plain, it will get boring after a while. The combination of neutral hues and rural life scenes in a painting print will evoke a peaceful mood in the home. As a result, hanging a farmhouse canvas art is the most efficient and easiest modern rustic living room decorating ideas
2. Using White Tones
The rustic decorating ideas show we may find beauty and charm in every natural item and hue. Based on the most original design, white tones could make us feel more at peace than anything else. While it may seem like the simplest method to go with all-white for your home's decor, picking the perfect hue is never easy. Whites may have warm or cold undertones, and your house's architecture should also be considered.
Experimenting with various textures is key to making white decor work for you. When decorating rustic furniture ideas, don't be afraid to experiment with various kinds of cream linens and different finishes. If you want a largely white space with depth and delicacy, there are various ways to achieve it.
3. Combining With Neutral Colors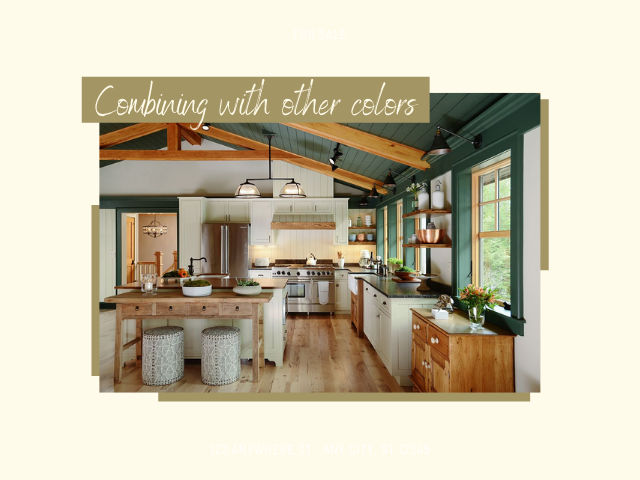 If you enjoy sticking out and being one of a kind, you may create your farmhouse style with colors. You may combine the rustic atmosphere with your modern spirit by creating a focal spot. It may be a window, the ceiling, the furniture, or anything else. Besides, the balance of the tone is something you should consider. Using too many vivid colors in a room will no longer be considered rustic farmhouse decor.
4. Getting a City Vibe with Metal Decorations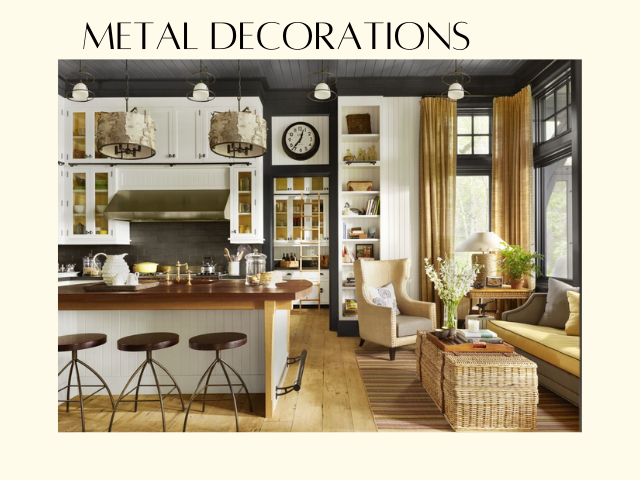 Metal home decorations may bring a contemporary feel to the home. As a result, they are simple and cost-effective rustic furniture ideas approaches to make the property look more modern.
5. Adding Wood Items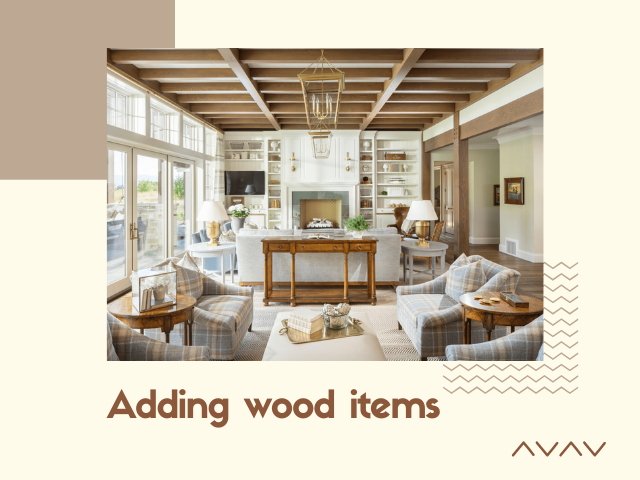 Wooden furniture adds a touch of refinement, elegance, and sophistication to any environment. Aside from metal furniture, wood is regarded as an essential component in rustic decorating ideas.
6. Rustic Christmas Tree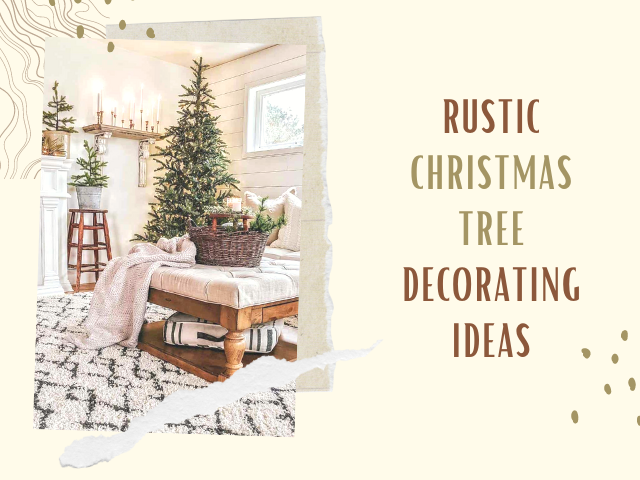 Christmas is the most lovely time of year. It is a failure if we do not prepare the house for the arrival of this major occasion. As a result, a Christmas tree placed in the living room will bring the most cheerful and blessed mood to your house. As a result, it will allow you to immerse yourself in the joyful feeling.
7. Using Wallpaper to Make an Accent Wall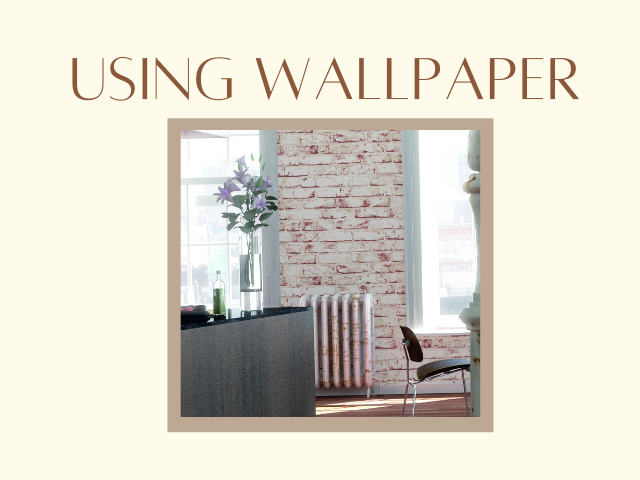 Using wallpaper is another method to make the wall stand out. Wallpaper is a significant trend for 2022, and there are wallpaper decoration ideas for everyone. With rustic farmhouse decor, Oh Canvas recommends going with a basic pattern to avoid detracting from the overall feel of the home.
8. Focus on Pillows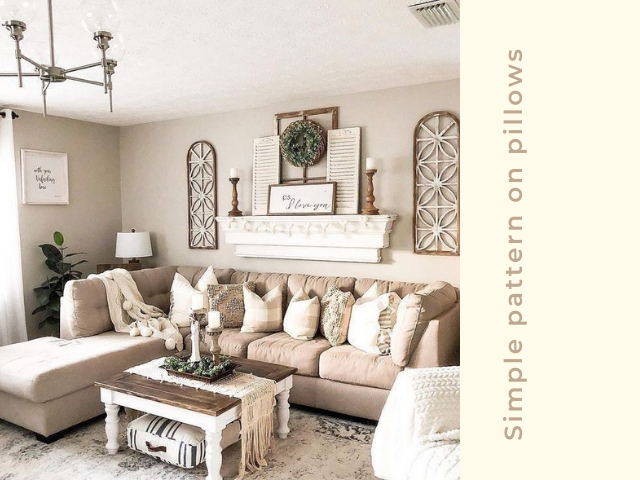 Similar to the wallpaper choice, the pattern on pillows should not be too complicated. That'll make your rustic furniture ideas go to the most charming among trending home styles today!
9. Don't forget to decorate with Plants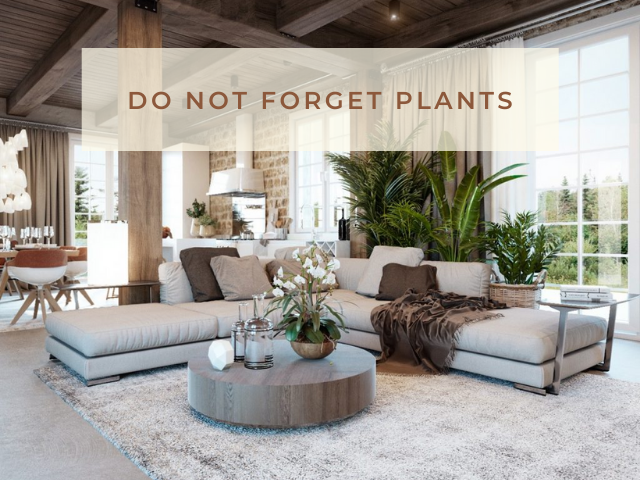 The key idea for decorating the warm rustic modern living room is to optimize the attractiveness of every natural material. Greenery will make the space appear brighter and more appealing in this way.
10. Take advantage of the Mirror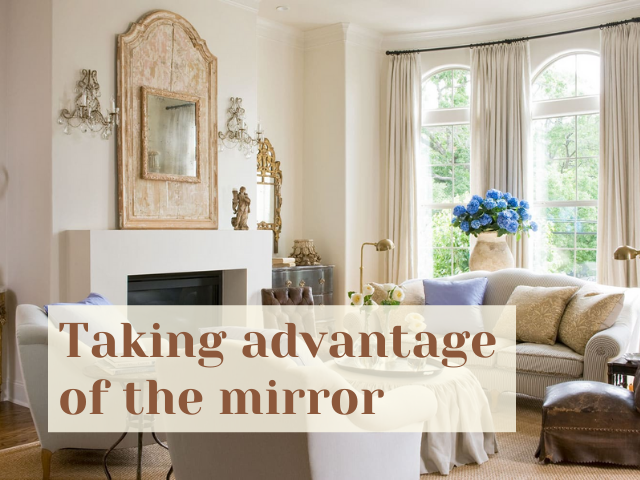 A stunning living space with rustic decorating ideas inspires and makes us feel at ease. Every home has a knack for brightening the room using very familiar furnishings. Natural light will fill your guest room attractively by installing a mirror to reflect sunlight from the window or entrance.
Let's try those modern rustic living room decorating ideas above. You will be surprised!
>>> Read more: 9 Type Of Canvas Sizes – Ultimate Guide For Your Home Decoration
Rustic Kitchen Decorating ideas to Get The Coziness
11. Decorate with Farmhouse Kitchen Canvas Art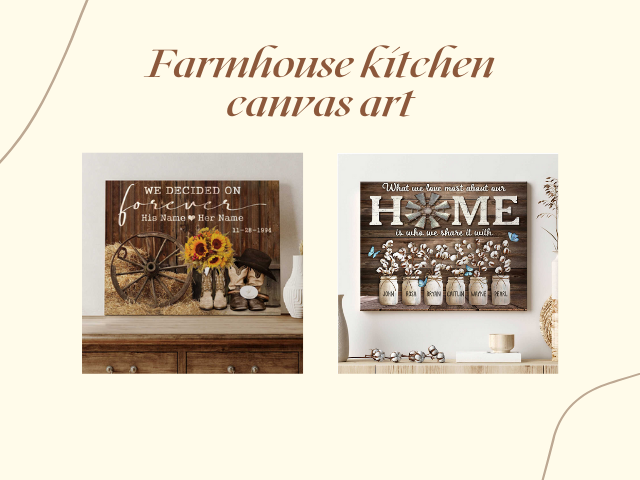 The kitchen is believed to be the heart of the home. The kitchen is a great place to connect all family members, so make it the coziest spot in the house. People will read the quote anytime they see it if a meaningful canvas artwork is hung on the kitchen wall. Seeing the inspiring things with rustic decorating ideas day by day can greatly impact people.
12. Hanging Wreath on the Wall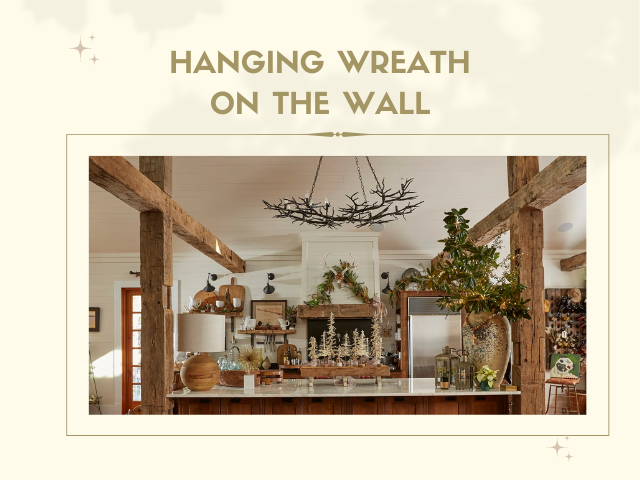 The wreath is never a bad idea for rustic Christmas decorating ideas. Adding green and cheery flair to your dining room may lift your family's emotions.
13. Rustic Wooden Shelf for Displaying Decorations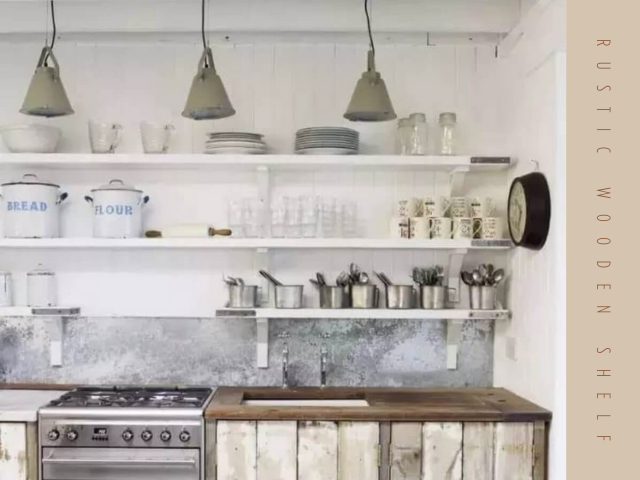 Utensils are never enough for cooking lovers. They need an appropriate storage place in the kitchen. For rustic decoration ideas, the wooden touch always fits this vibe. That's how the rustic wooden shelf works best in this design.
14. A Window Seat in the Kitchen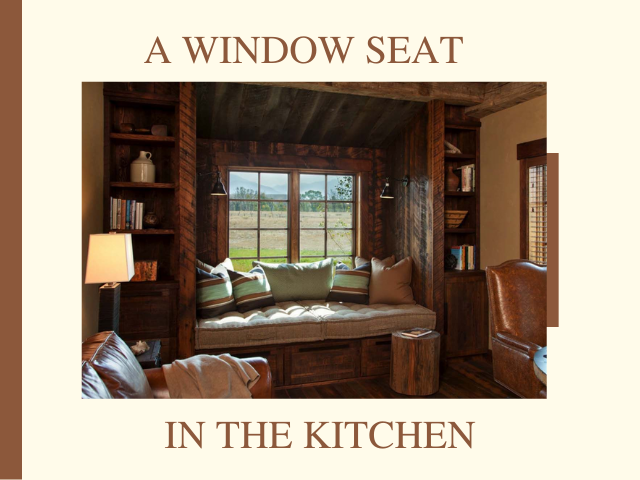 Think about a comfortable place for children to wait for the meal. They can lay, play, or even do the homework while mom cooks. Get this idea for your rustic farmhouse decor!
15. Wooden Table Set for Dining Room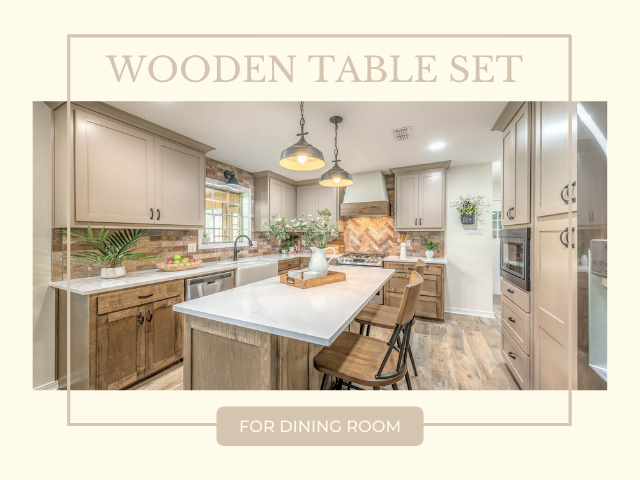 Rustic decorating ideas have always requested the wooden touch as familiar furniture for decades. Thus, the dining table set will be the highlight of the kitchen.
While it may seem like the simplest method to go with all-white for your home's decor, picking the perfect hue is never easy, whites may have warm or cold undertones, and your house's architecture should also be considered.
Experimenting with various textures is key to making white decor work for you. Don't be afraid to experiment with various kinds of cream linens and different natural elements when decorating rustic furniture ideas. If you want a largely white space with depth and delicacy, there are various ways to achieve it.
16. Optimizing The Natural Lights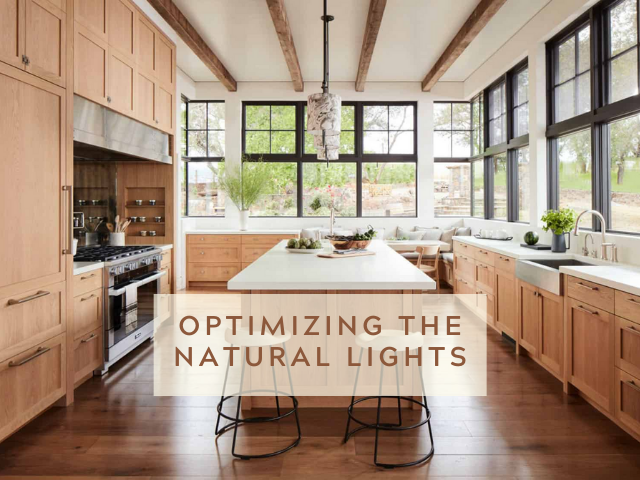 Sunshine creates an inviting and warm atmosphere in the dining room. As a result, Oh Canvas advises using tempered glass windows for rustic kitchen decorating ideas. They will allow the lights to illuminate your favorite room in the house.
17. Adding White flowers for Rustic Dining Room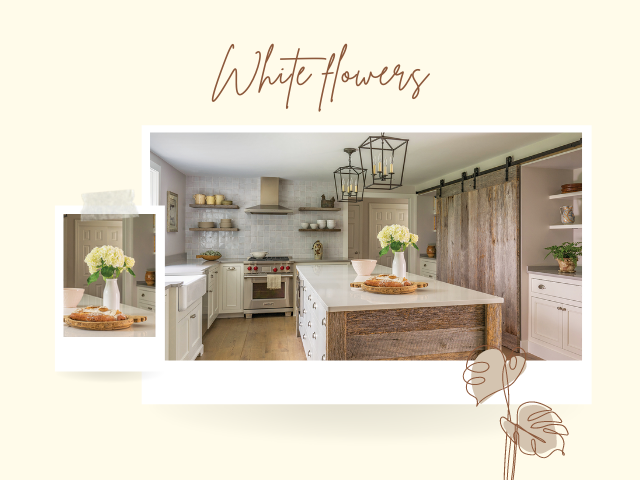 The purity of the white blossom might be the kitchen's focal point. Take advantage of nature if you enjoy creating a pleasant and cheerful atmosphere in the kitchen.
18. Jute rug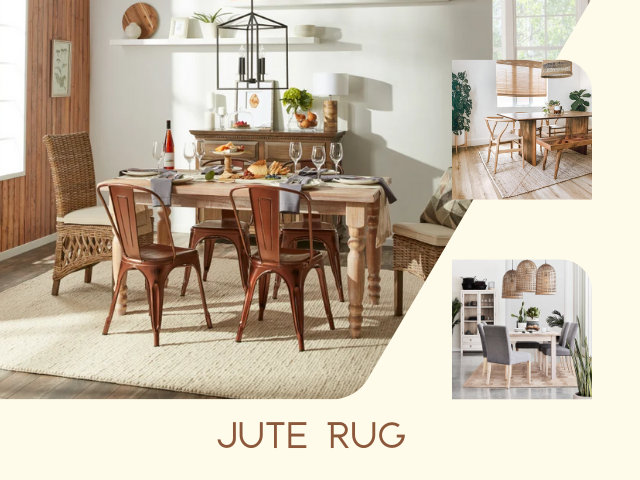 While jute is very soft, it is still durable, making it the ideal area rug option for most houses. The color and fabric of this element create a homely feeling when it touches your skin.
19. Store Food in Metal Baskets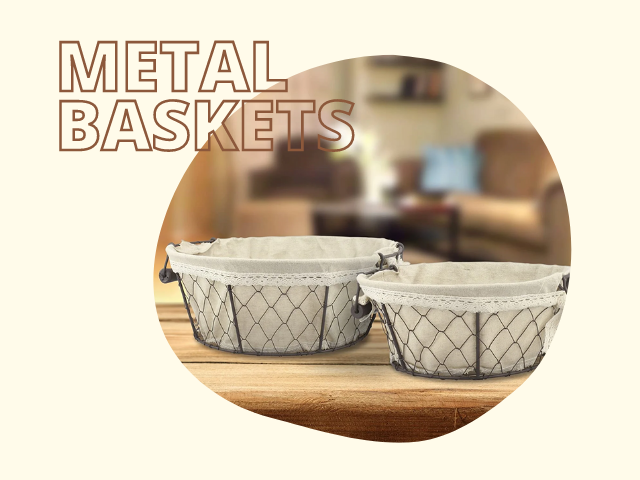 Going to the market every day wastes a lot of time. As a result, it needed to stock up on food ahead of time. Metal baskets offer your kitchen a basic but modern touch with rustic decorating ideas. Hence, they are ideal for becoming a beneficial item to store food that you should get.
20. Hanging Wooden Cutting Boards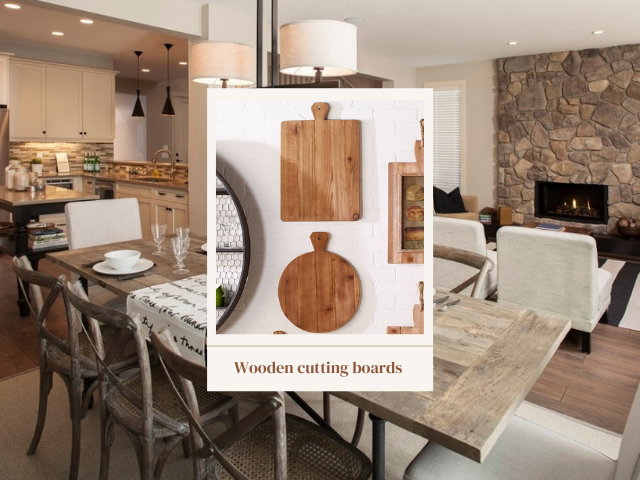 A cutting board is one of the most important kitchen tools. Most people choose wooden cutting boards because they are easy to clean, long-lasting, and keep knives sharp.
>>> If you love the urban farmhouse decor, or antique farmhouse style can be found here to find more ideas!
Best Rustic Decorating Ideas For Bedrooms
21. Window Canvas Painting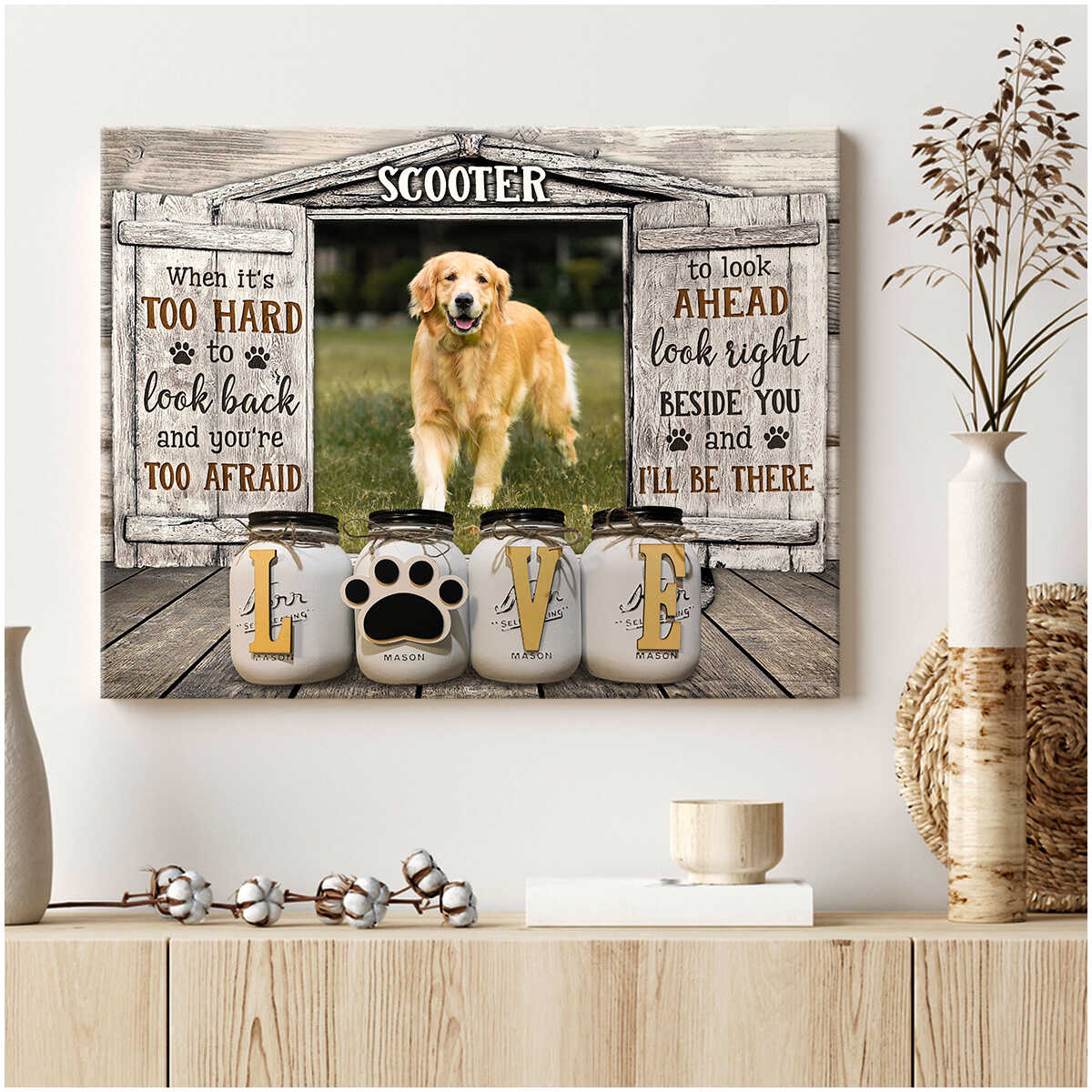 The bedroom should be clean and fresh to give the finest sleep quality. As a result, let us brighten yours with a window canvas painting. Your room will appear larger and more lively with the appearance of an open window.
22. Cow Canvas Prints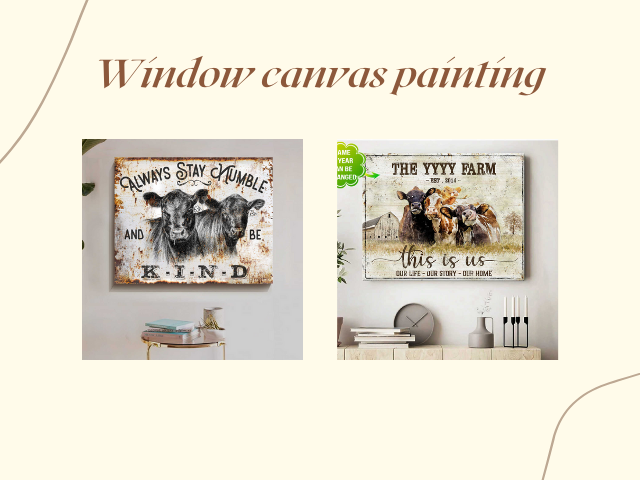 Cow canvas paintings were the best-selling home decorations in 2022. With those animals, country life will be truly expressed in your house.
23. Create a Cozy Vibe with Barn Wood Headboard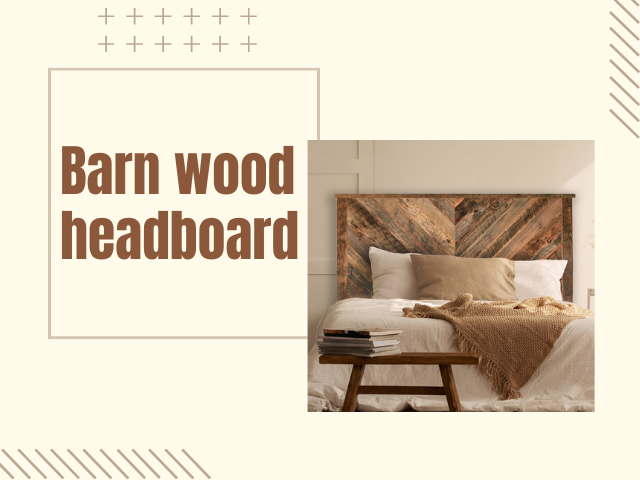 A headboard supports your bed and protects your wall from abrasion. Aside from these advantages, barn wood headboards are the best rustic decorating ideas for your bedroom.
24. Classic Aesthetic Furniture Style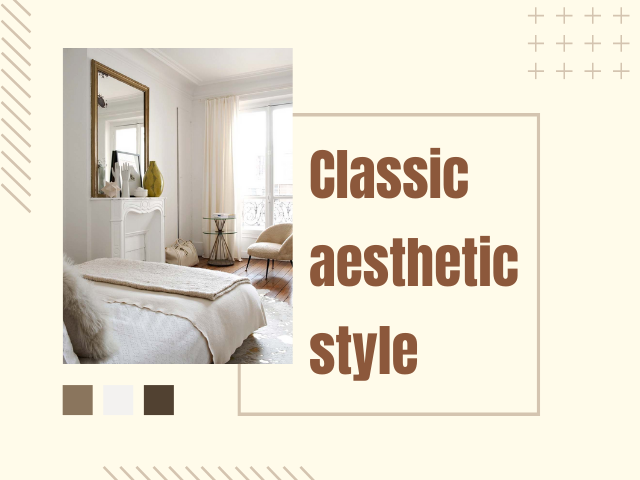 Rustic decorating ideas have the beauty of natural furniture. This creative movement is based on aesthetics as well. That means it considers the nature of charm, art, and a liking for everything attractive.
25. Adding a Wicker Chair for Reading Book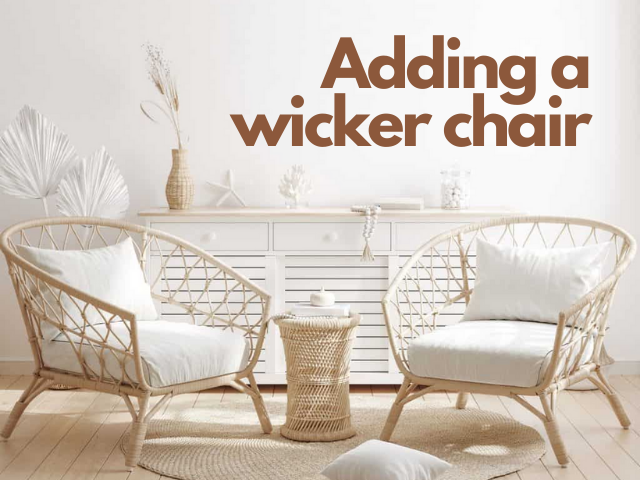 The wicker chair has a warm and inviting look, making it perfect for indoor and outdoor use in cool weather. It has a natural, organic quality complements other natural and eco-friendly decor. As a result, it is outstanding for rustic decorating ideas.
26. Pallet Bookshelf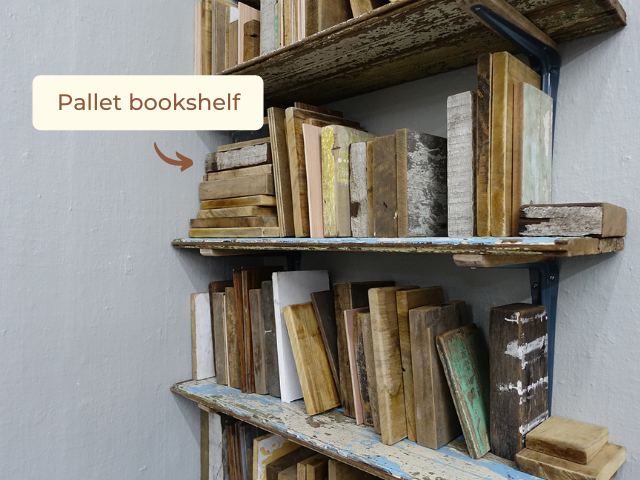 It's relaxing to curl up on the bed and read our favorite books. Oh Canvas recommends installing a pallet bookshelf to bring an old-school feel to your bedroom.
27. Bed Sheet with The Soft Fabric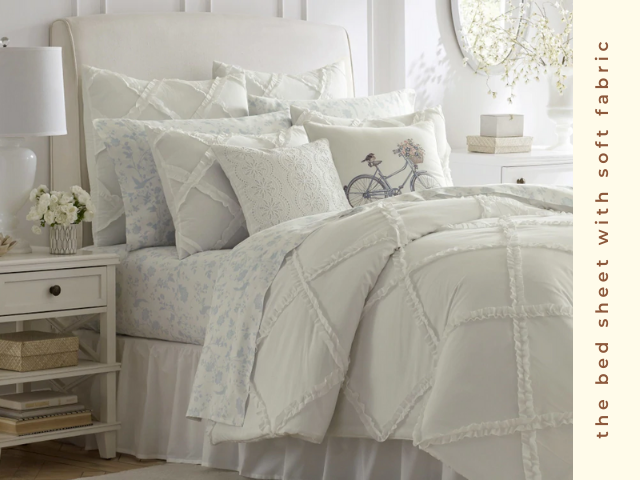 The bed is the piece of furniture that has the biggest influence on your level of relaxation. As a result, the soft fabric adds the coziest touch to your slumber.
28. Highlight The Bed with Soft Colors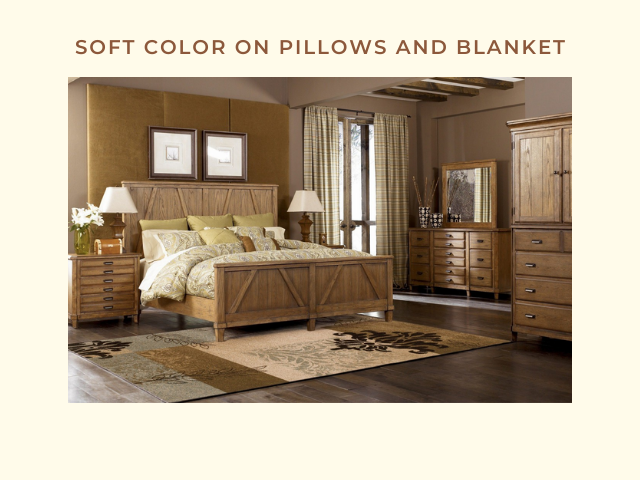 The bed is also the focal point in your bedroom in rustic decorating ideas. That's why we should not let the pillow and blanket be boring. Choosing pastel colors or light colors on them as rustic decorating ideas to soothe the eyes whenever you enter your room.
29. Yellow Light on Lamps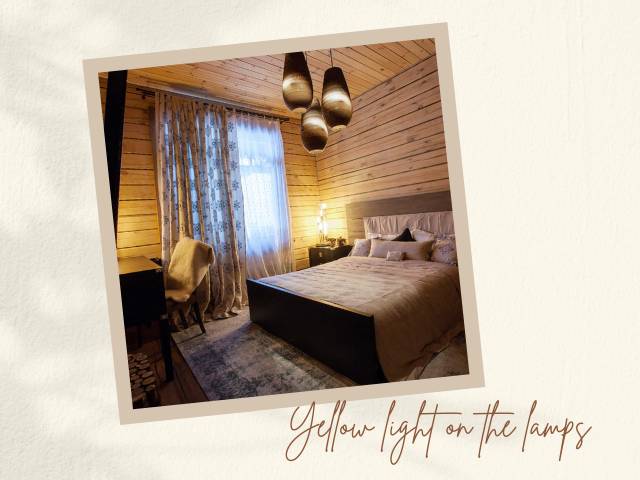 The low yellow light may help you feel more calm and peaceful than white or blue light. Because you should avoid exposing yourself to light while sleeping, thus, keeping the bedroom illuminated with some warm, dim yellow-orange tone lighting before going to bed may be the best choice.
30. Oak Nightstand
The nightstand is also a necessary component in any bedroom. Oak furniture is a solid investment lasting for years since it is a highly dense, strong wood that does not scratch or damage easily. In that way, choosing an oak nightstand is never bad for your rustic decorating ideas.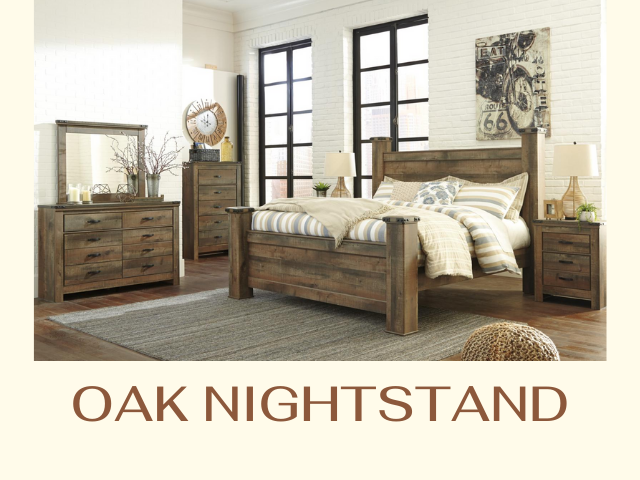 >>> Maybe you also favor these blogs:
Don't be concerned that your decoration will be out of style because the rustic design can remain for decades. Because it is diverse, the beauty of natural appearances always fascinates us, no matter what it is. Then let's make a point of coloring your dear home more than ever! The top 30 outstanding rustic decorating ideas that people are looking for this year are listed above. Oh Canvas hopes you found this post informative!