People are always reeling from the dizzying flux that is life. As a result, everyone wants to rest and relax in a peaceful and comfortable environment. Perhaps a contemporary farmhouse is what everyone desires because it satisfies the majority of people's demands in this century. This article will introduce you to the world of modern farmhouse interior design. You may learn more about this style by doing research. Simultaneously, apply them to the elements of your home.
You may interested:
The terms "modern" and "farmhouse" appear to have nothing to do with one another. Yes, if do not want to say they are diametrically opposed in both literal and metaphorical senses. People, on the other hand, are continually thinking big and prefer to refresh old ideas. As a result, it should come as no surprise that the modern farmhouse style was developed, even though it does not appear to suit very well.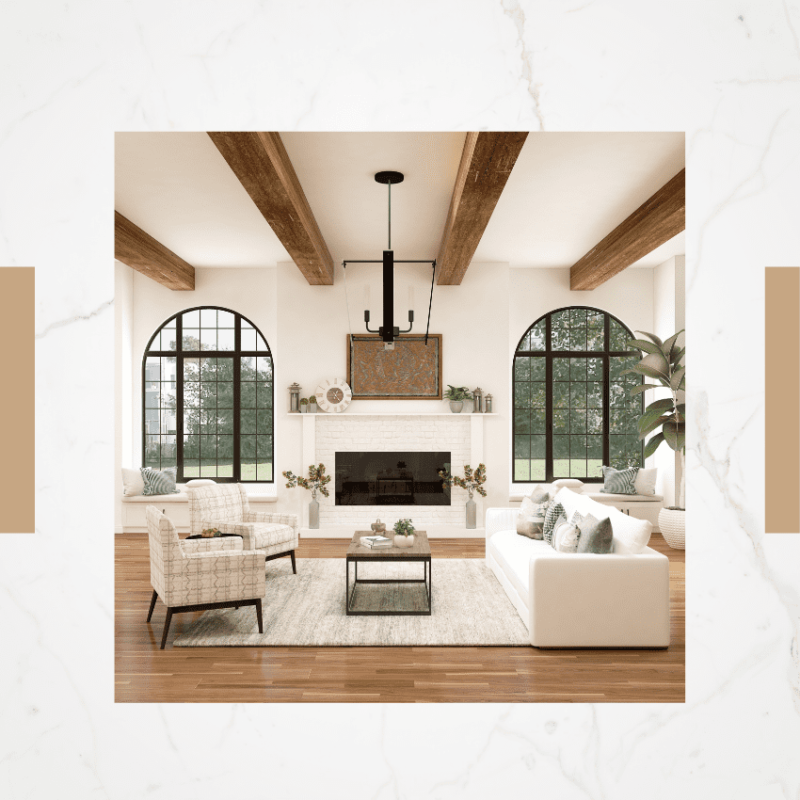 The modern farmhouse design embodies everything we love about simplicity. Furthermore, the warmth, cleanliness, and comfort make it even better. The modern farmhouse style is full of options for you to develop your own style, breaking down the barriers between current and country. The modern farmhouse style is the ideal combination of traditional rural style with a more minimalist modern design.
Our lives are progressively evolving and becoming richer than ever before. Perhaps buying your own residence with excellent furnishings is no longer a pipe dream. Of course, when everything improves, individuals have new demands. With all of the turbulence of the pandemic and certain difficulties, the people of this period resort to comfort once more in the year 2021. And modern farmhouse style may provide you with all you desire for your home.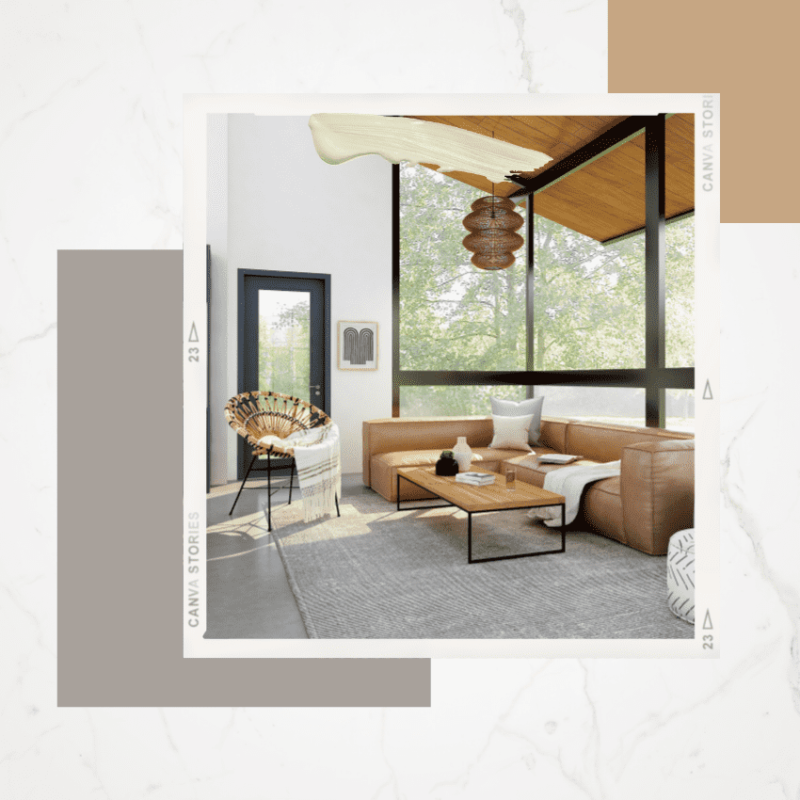 It is the undeniable convenience of contemporary technologies, machines, and smart devices. Furthermore, warm colors, simplicity in the interior, and the materials used for the table or cabinet will make the house appear more comfortable. Because people in modern life become tired of dealing with life's messes, this is the ideal solution. A new option, but one that provides freshness as a source of clean vigor for the spirit and intellect. It also evokes the pleasant rural atmosphere of childhood and old camping grounds. All of these elements combine to form a new trend that has arisen in recent years.
How Do You Achieve A Modern Farmhouse Interior For Your House?
5 ideas about modern farmhouse interior design
The living room and kitchen have been expanded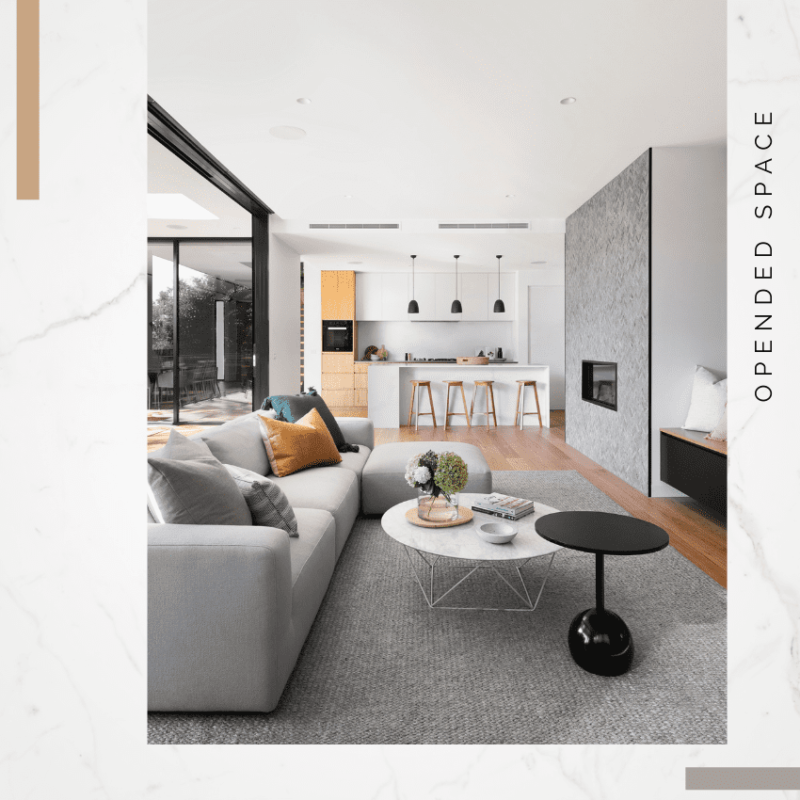 The modern farmhouse interior design is distinguished by the enlargement of the room to make it as comfortable as possible. Because of its ventilation, elegance, and harmony, open space is one of today's most popular ideas. The open area allows light to travel throughout the internal space, providing a space that connects the living room to the bright kitchen, with no hidden or dark corners. The placement of big windows throughout the house lets in natural light, producing a room that is always light, bright, and expansive.
Bring in lots of natural light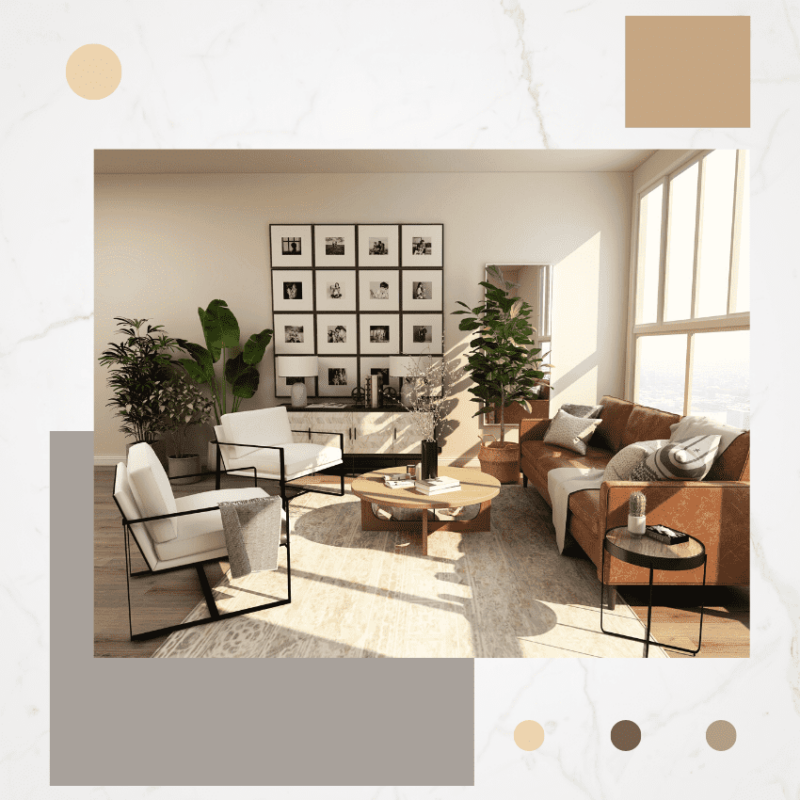 Natural light is a never-ending source of energy for a new day. Inside modern farmhouse designs, light is usually favored. Although we may utilize artificial light from lamps, natural light is still more concentrated.
One technique that architects of this style frequently employ is the use of broad window frames. Large windows let in lots of natural light and cool air. Bedrooms, like corridors, sometimes require extra lighting. Simultaneously, with the window, pick extra flower pots or tiny decorative plants, which may both decorate and give a gentler sensation for the interior space.
The ideal match of wood and metal furnishings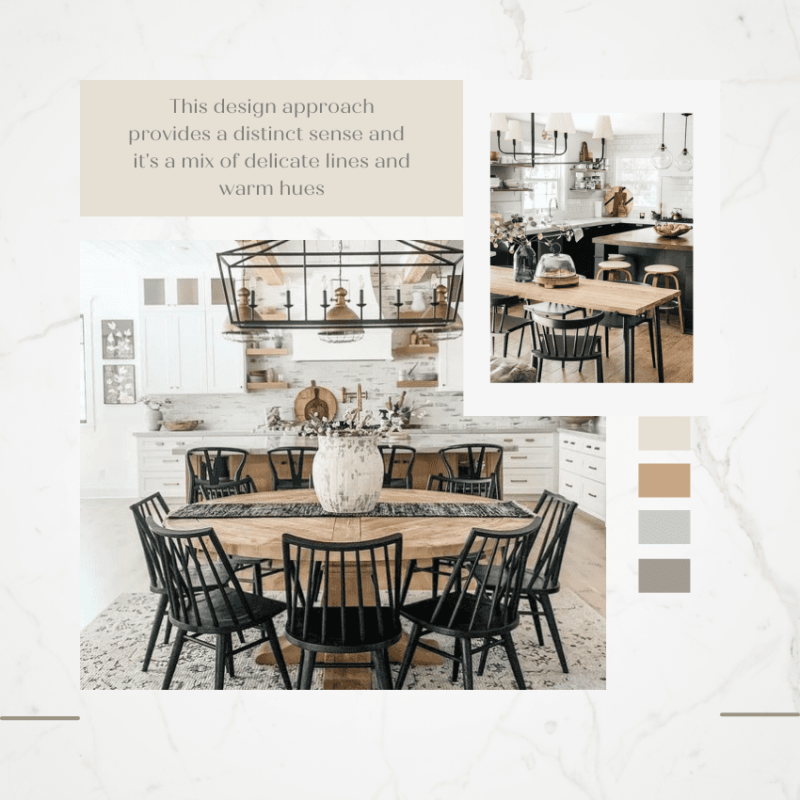 Because a contemporary farm combines rustic, traditional, and technical aspects, it is a modern of the new era. And, as we all know that wood represents historical traditions, metal furniture reflects the twenty-first century. Although these two materials have been mined and utilized for hundreds of years, this design approach provides a distinct sense. It's neither harsh nor wet, but it's a mix of delicate lines and warm hues. All of this contributes to the creation of a beautiful environment in this style.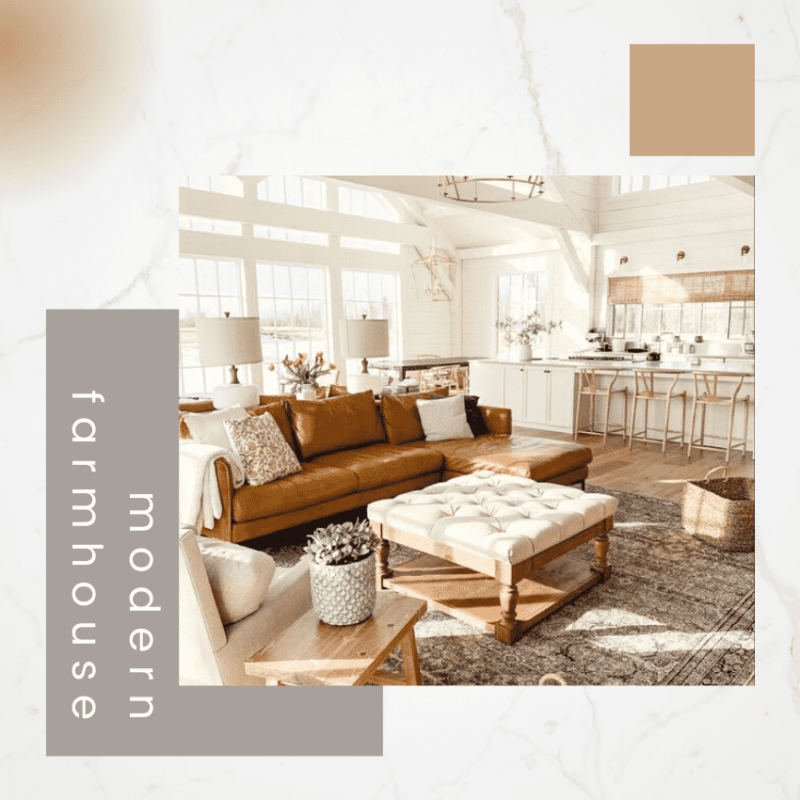 People are more open-minded than ever before, and their expectations are greater. A house is not only a place to live, a place to rest every day, a place to shelter from rain and sun. But it is also a place to unwind after a long day at work. Work is exhausting, therefore the environment must be cool. A contemporary farmhouse must maintain its interior cool and airy. As a result, the usage of interior textures to keep things light and airy is something to think about.
Bring the outside inside your home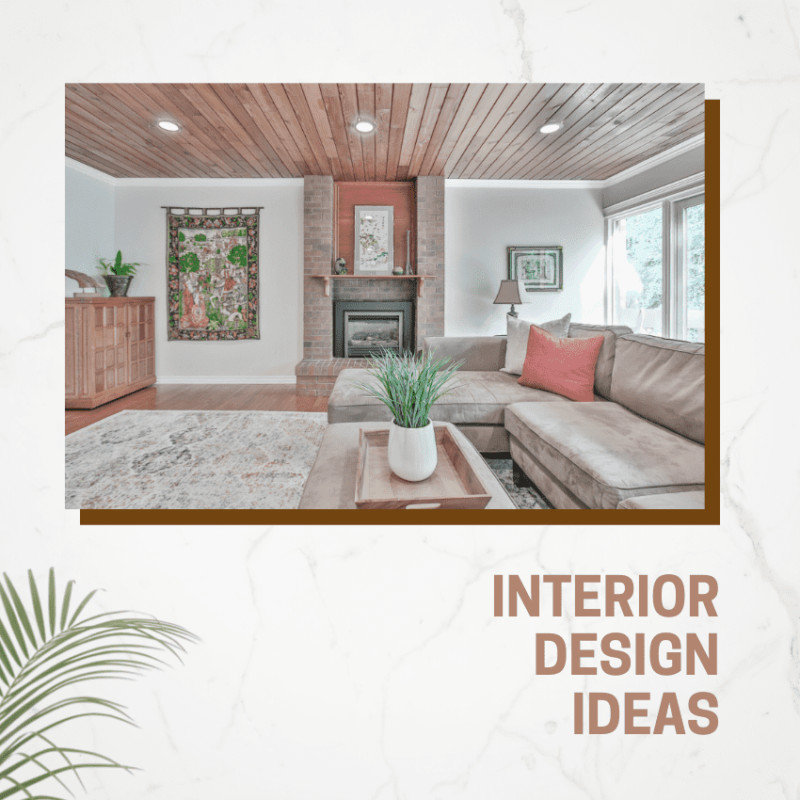 Bring some touches from the outdoors inside to accentuate the interior of a modern farmhouse. Consider utilizing stone or brick to surround the wall of a fireplace, for example. Stone or brick always conjures up images of grandeur and elegance in old palaces. Simply arrange or clean them in a sensible manner, and they will always add refinement to your house. Bring potted plants into a house corner for both cooling and a fantastic decorating concept.
5 elements make the modern farmhouse interior stunning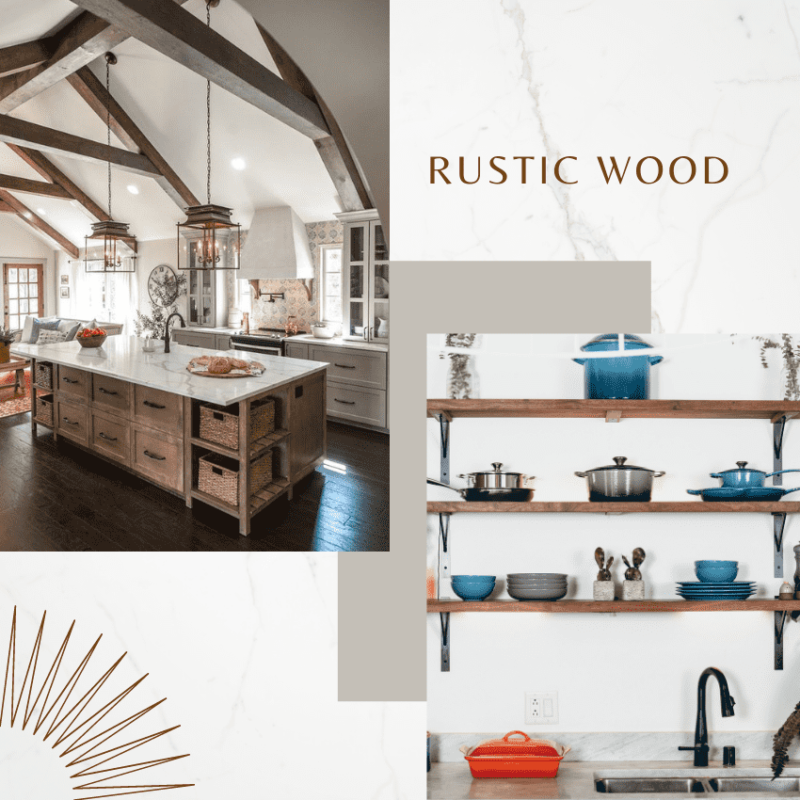 Of course, wood is at the heart of the farmhouse aesthetic. As a result, how can it be overlooked in a home that strives for a modern farmhouse style? This is also simple to obtain and utilize decorating material. At the same time, it is a unique feature that provides a comfortable ancient but not obsolete but yet magnificent room.
In the modern farmhouse, wood is employed in a variety of ways. For starters, you might use it on your ceiling or floor. In the winter, this will maximize its efficacy in generating a source of heat for the house.
Wood is also considered for cabinets in the living room and kitchen shelving. It is both traditional and modern, with less fussy features than modern cabinets or shelves.
The design to suit each area, each type of room, and each of their functions is what we should focus on when utilizing wood to build contemporary farmhouse furniture.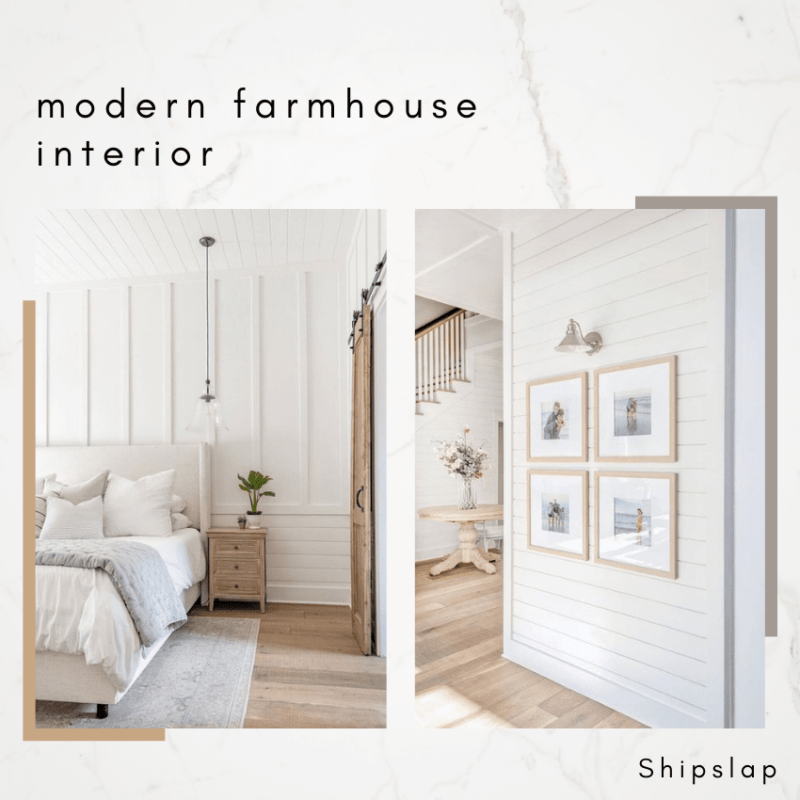 Shiplap is made of wood or stone planks (depending on the taste and style of the house). This is currently one of the most popular modern farmhouse furniture components. It produces texture in a clean, unfussy manner that adapts readily to diverse situations. It might be the ceiling, a wall in the living room, or a wall in the bedroom. Because it is handcrafted, it may give warmth to an otherwise cold modern atmosphere. The ridges and gaps between shiplap panels can add to their appeal. As a result, when painting them, you must be cautious and precise. This gives your modern farmhouse space the appearance of a trip back in time, complete with unique antique details.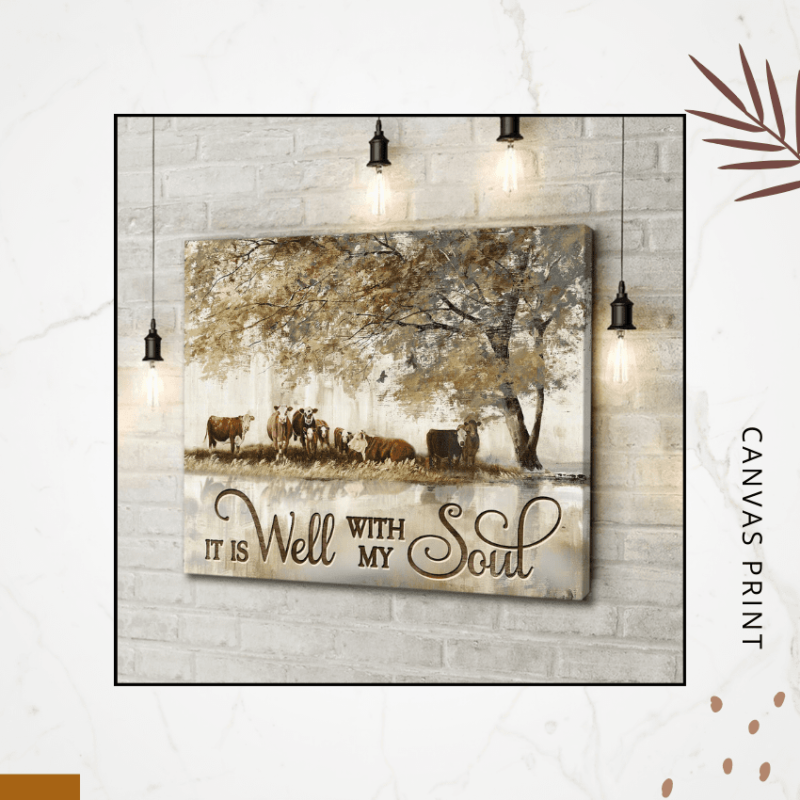 A fantastic wall decoration as well as a cool modern farmhouse home. You may hang these farmhouse custom canvas prints on the fireplace or in your bedroom. Each graphic depicts the lines and pictures in a vibrant and attractive manner. It reminds us of a peaceful world, which we long for and strive for. When I look at these artworks, I feel an incredible vibration in my heart. Canvas prints are also less difficult to use and care for than other forms of artwork. As a result, think about it and give it a shot. I believe that possessing it to enhance the attractiveness of the farmhouse modern room is important for a reasonable price.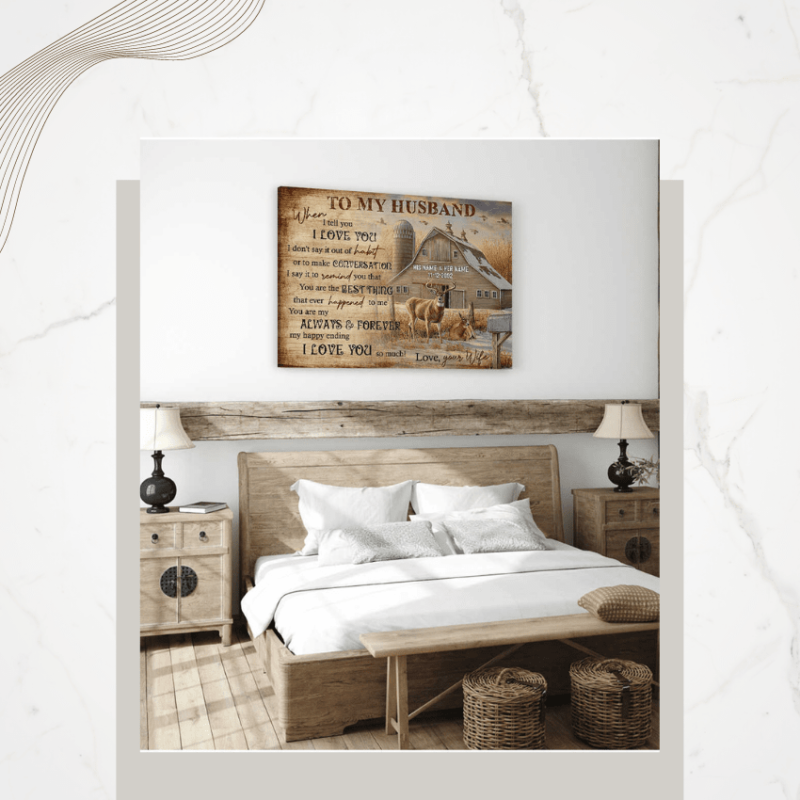 The barn doors are contemporary modern farmhouse interior doors.
Farms offer excellent places to live. And its modern-day appeal is undeniable. The sliding doors are one of the features that set it apart. Of course, when we think of farms, we think of ancient stables or barns. So why not turn it into modern farmhouse furniture?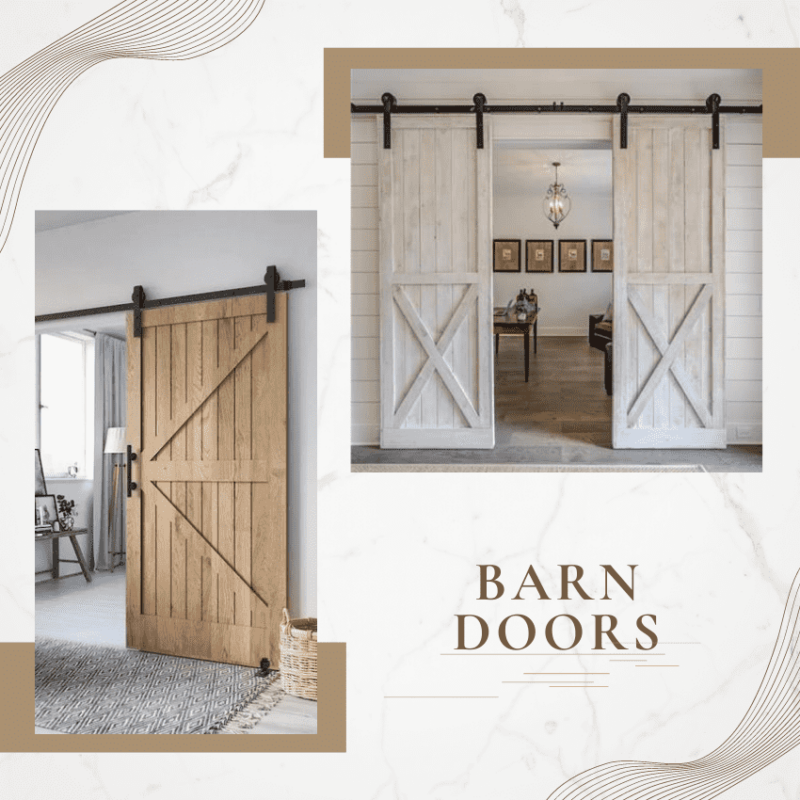 Stable sliding doors like a horse barn would be a fantastic addition to your house. Furthermore, if you do not want this sort of door, classic sliding doors are an option. It will add varied elements to your modern farmhouse space depending on the hue. A sliding door to the ceiling adds to the rustic feel of the home. Or an office sliding door, simple but elegant – both traditional nuances and modern breath.
Chandeliers illuminate a modern farmhouse room
Because light is a crucial component in modern farmhouse interior design. The most effective answer to this problem is farm chandeliers. It is utilized as a decoration in the living room, on the ceiling, and in the middle. It evokes the elegance of elegant lines derived from contemporary metal bars. We may utilize birdcage-type lights to highlight the antique elements of the farmhouse design if we know how to mix them.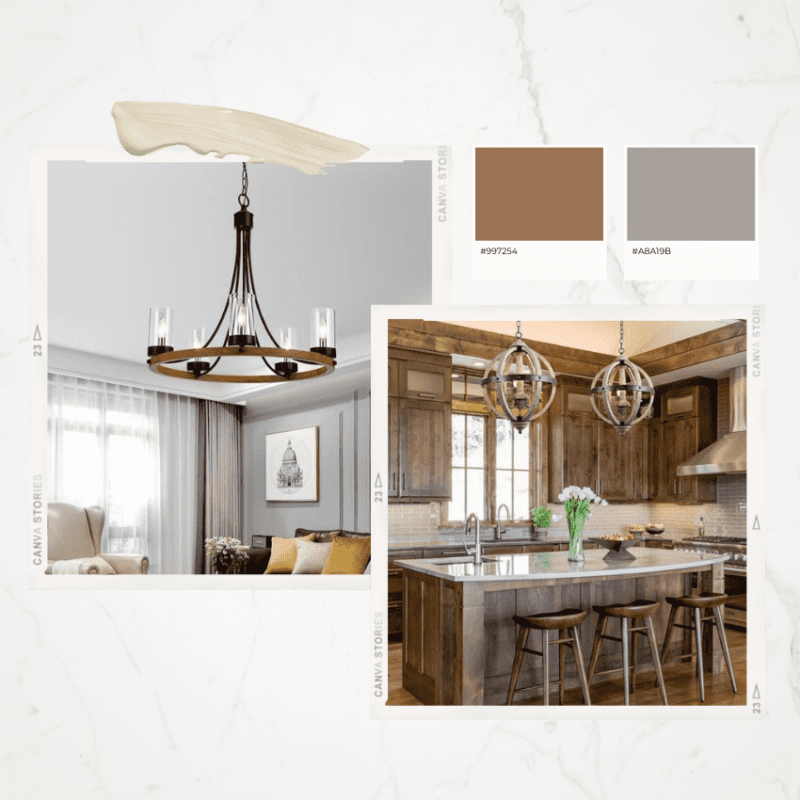 These chandeliers are utilized not only in the living room but also in the dining room, directly on the traditional dining table. You may select fantastic designs for the chandelier based on the homeowner's preferences. You may select fantastic chandelier designs based on the homeowner's preferences. It both illuminates the room and provides a sense of opulence reminiscent of medieval castles.
Everyone wants a home that is both comfortable, inviting, and cool. The post above is the solution to what we all want: a house with a modern farmhouse interior. The recommendations above will help you imagine and apply the components that create a beauty that mixes ancient and contemporary.