When your father's birthday is approaching in the coming days, it's the perfect time for you to think about the greatest present for him to offer on that particular day. You may honor him in a variety of ways, according to the present world. You may also attempt to give him a present by choosing mobile phones, wrist watches, pens, docking stations, and even home décor. In this post, Oh Canvas has introduced a list of the best 44 birthday gifts for dad that will undoubtedly come in handy.
Unique birthday gifts for dad
1. Customized Golf Ball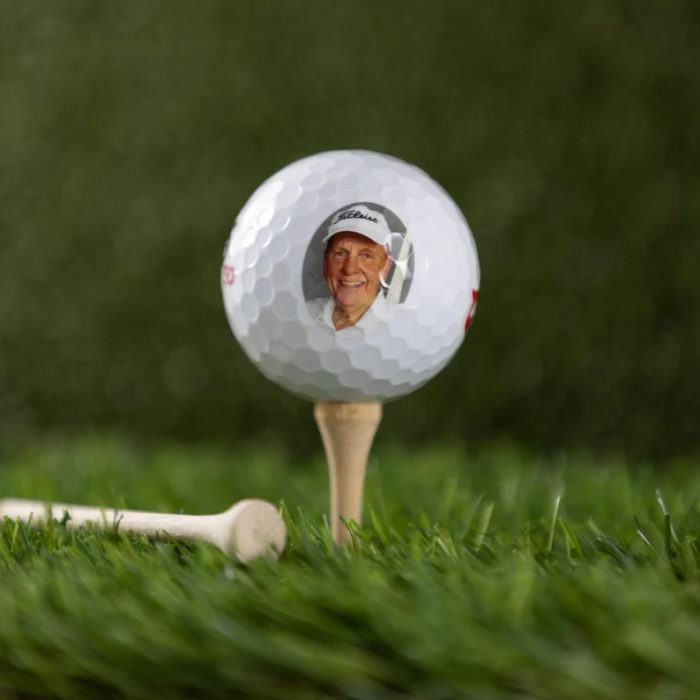 These personalized golf balls for a passionate golfer, a set of golf balls that are personalized with his name, initials, or even a photo will put a big smile on his face. You can even choose to have his name engraved on the ball. (And if he's too worried about losing them in the forest, you should get him a display case — or three — to go along with them.)
2. Coffee Mugs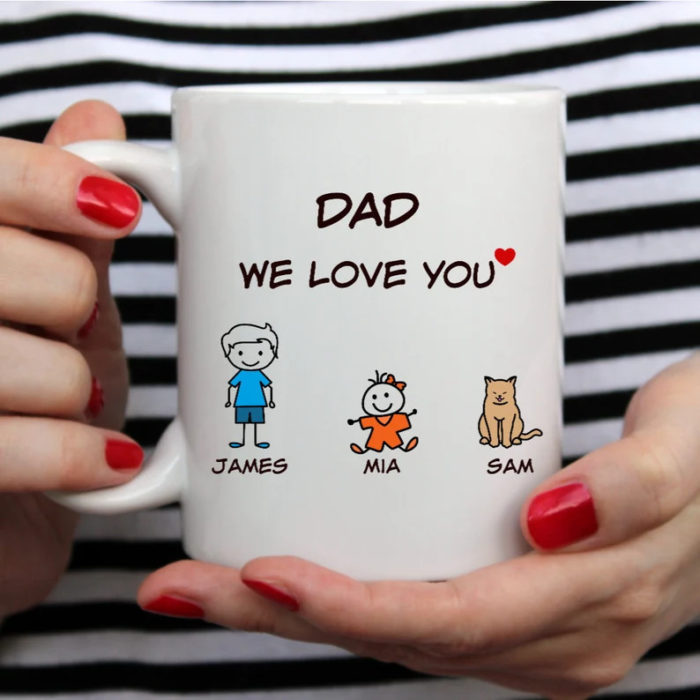 It's not true if we say that we never face a financial problem. However, in addition to sending him canvas gifts for dad, picking an affordable element but still useful for him is suggested in this issue. Accordingly, we recommend giving your dad an impressive mug that can be a home decoration as well.
3. Customized Keychain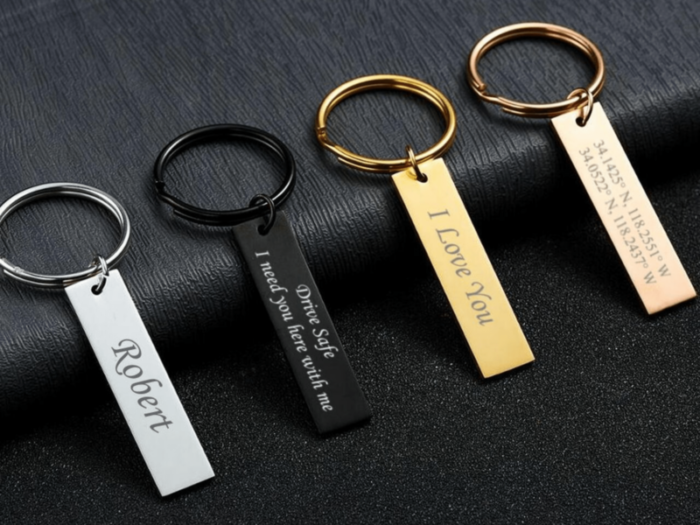 A stainless steel keychain is so remarkable that it might make dad cry. Because you can personalize it with a message or even attach a photo to it, your father will undoubtedly have it by his side at all times.
4. Engraved Hammer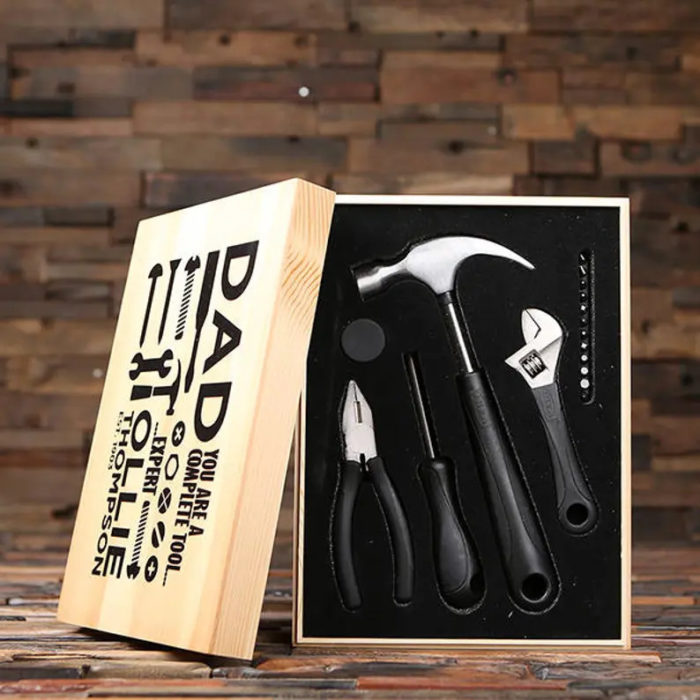 Most dads prefer the wood ornamental hammer. He may use it for a variety of things, such as adorning the walls by hammering canvas paintings on them! It is such a useful element to go with canvas gifts for dad on his birthday.
5. Custom Star Map Canvas Art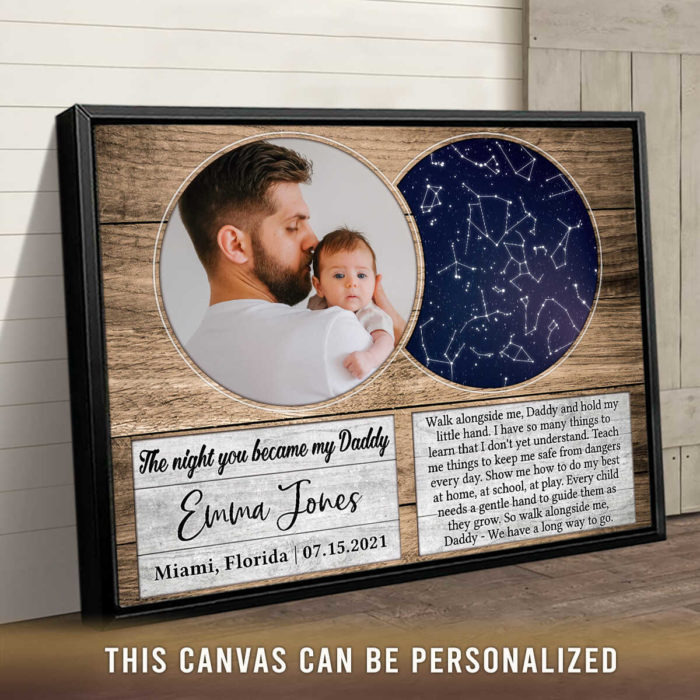 Are you searching for gifts that can help you to tell your dad how much you love him daily? With this romantic painting on a custom canvas painting, your dad will be melting whenever he looks at it. Therefore, do not miss this opportunity to give him canvas gifts for dad!
6. Sweet Custom Tape Measure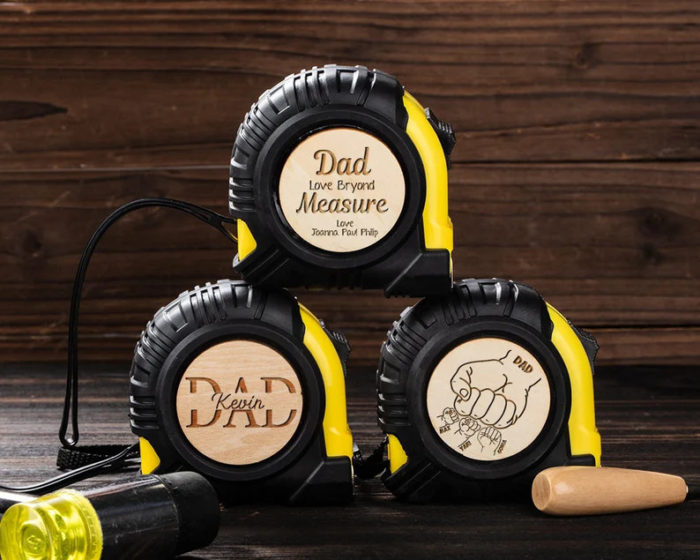 With this cute custom tape measure, you can show him how much you appreciate all the handy work he does around the house. He will appreciate this gift for a long time.
7. All-Day Hoodie
This comfy cloud knit hoodie is excellent for a brisk outdoor jog, Sunday night football, and everything in between, thanks to its super soft fabric. There are also matching joggers for a full look.
8. Handkerchiefs For Men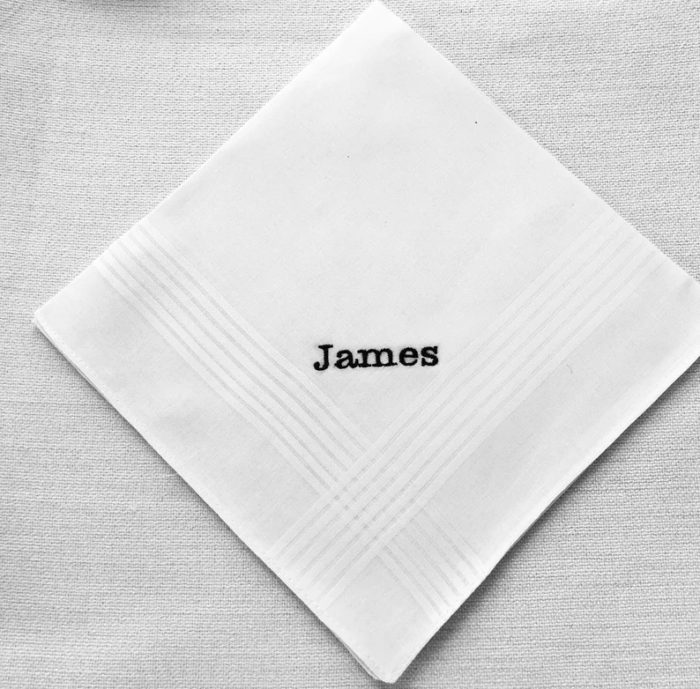 These lovely cotton percale handkerchiefs come with monogramming included in the purchase. If you're wondering what to give your dad on birthday, this handkerchief is a perfect last minute gift you should consider
9. Custom AirPods Pro Leather Case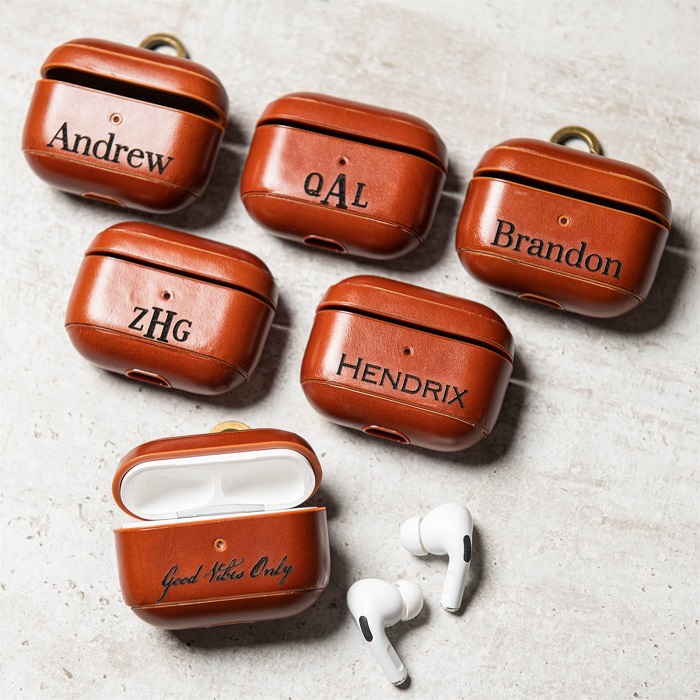 Protect Dad's AirPod Pros with panache while you're at it. These monogrammed leather covers will keep his phone from being mixed up with anybody else's in the home. He'll love this great gift from you.
10. Personalized Canvas Print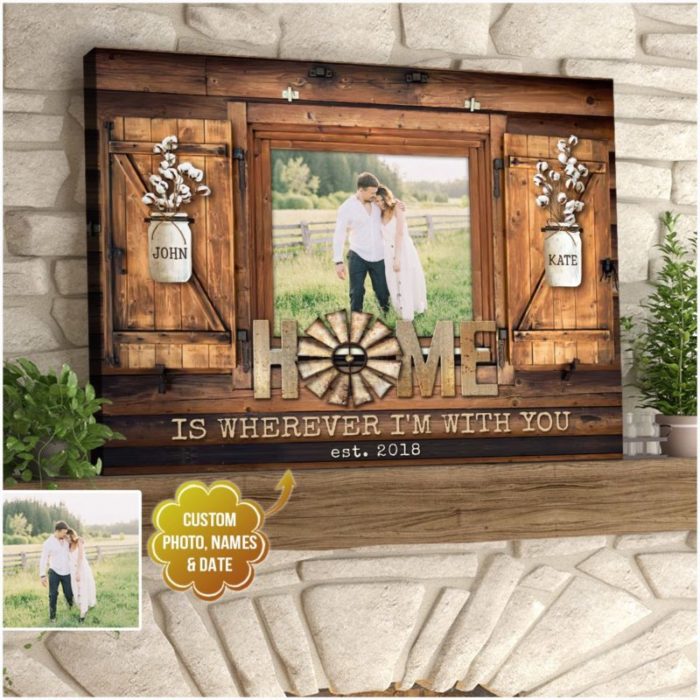 Dad's birthday can be a nice occasion to strengthen the love of your dad and your mom. Together with the heart-melting lyric in the background of this God gave me you canvas, you can custom your photo, date, and name on it. Why don't you try to make canvas gifts for dad from his favorite photos? Thus, let's take this opportunity to give an anniversary personalized gift to him.
11. Personalized Face Socks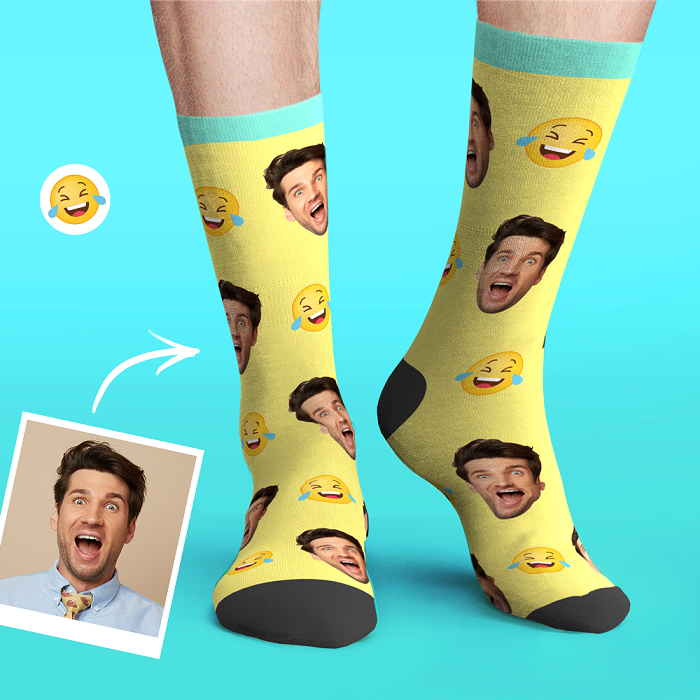 Simply email in a hilarious picture of your father, and the Etsy company will create these personalized socks. You may even include numerous faces, such as your own or that of your pet.
12. Bamboo Charging Station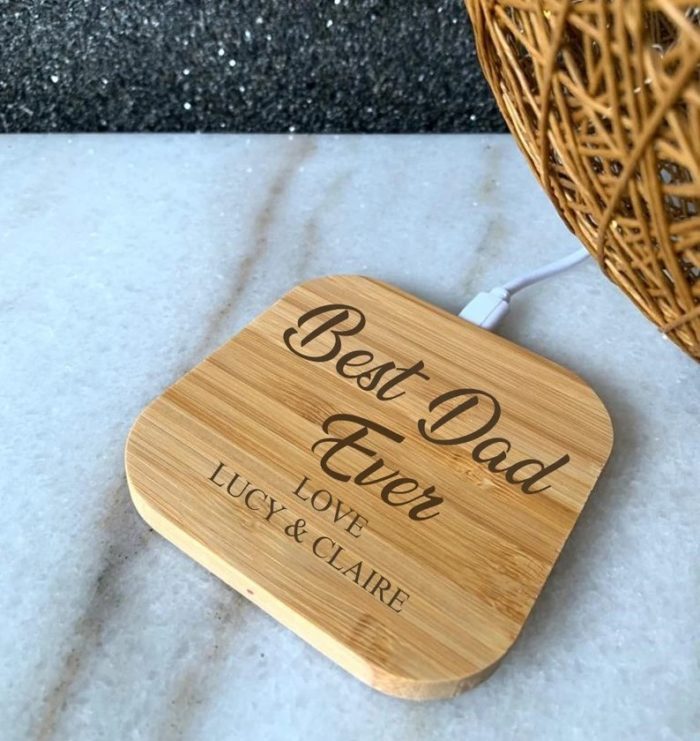 One of the convenient birthday gifts for dad is this bamboo charging station which has a lot to offer: it not only charges his gadgets, but it also keeps up to five devices organized (read: no tangled wires) while not in use.
13. New York Times Custom Front-Page Puzzle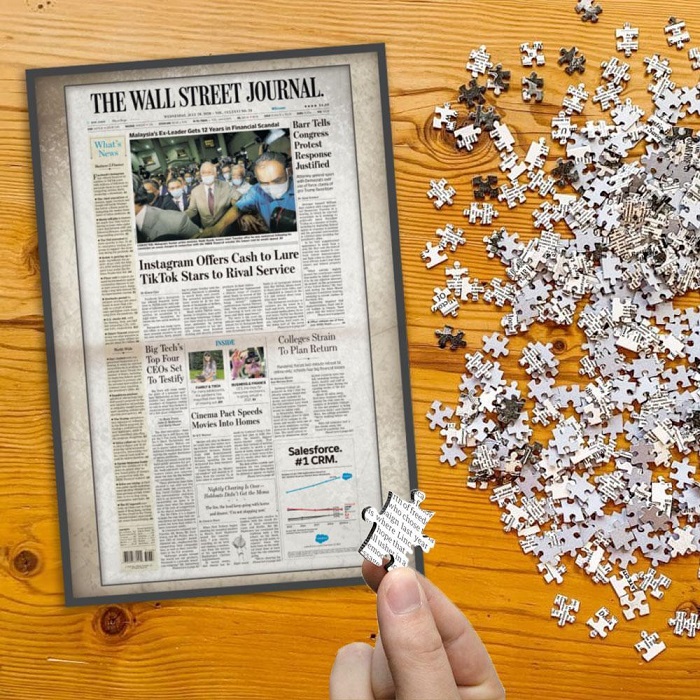 With the cover of the New York Times, you may celebrate Dad's birthday or favorite day. This puzzle will become a fun family pastime for everyone in life.
14. Wireless Charging Tray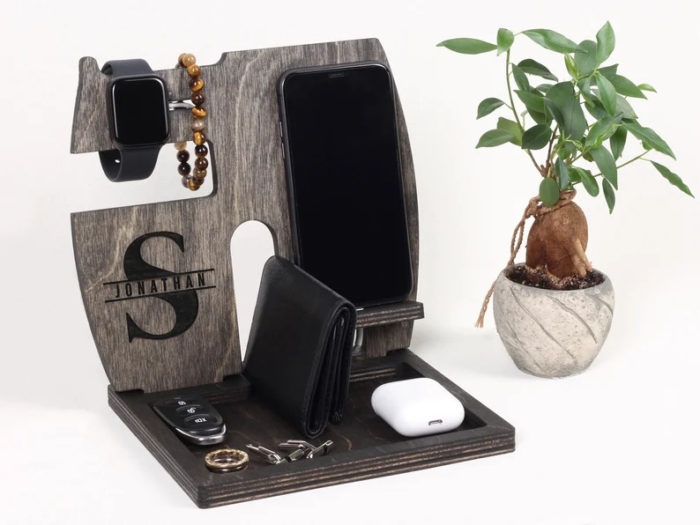 With this non-slip charging pad, your dad can keep all of his gadgets charged and ready to use at all times. It may be placed on his desk, counter, or nightstand and can hold many gadgets while also acting as a catchall tray. With this portable table that'll attach to any couch or chair arm, you can make it a little cozier.
Cool birthday gifts for dad
15. Allbirds Tree Runners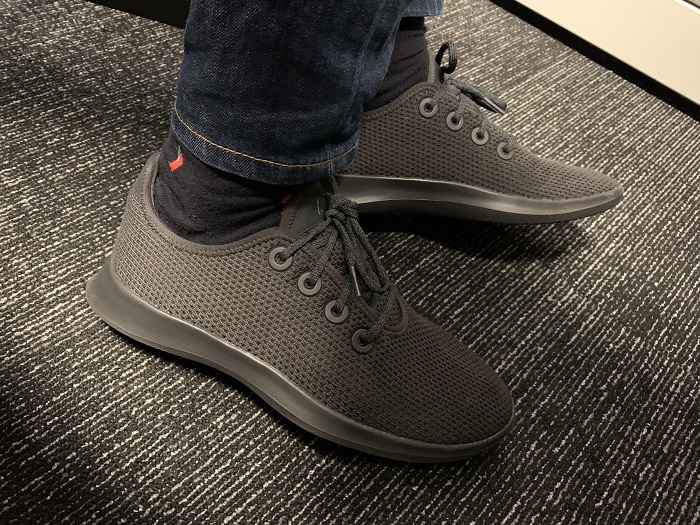 This pair of sneakers has it all: they're lightweight, flexible, and very fashionable, plus they're made from ethically sourced eucalyptus tree fiber. They're also machine-washable, so they'll be able to keep up with his busy schedule.
16. Mixology Bartender Kit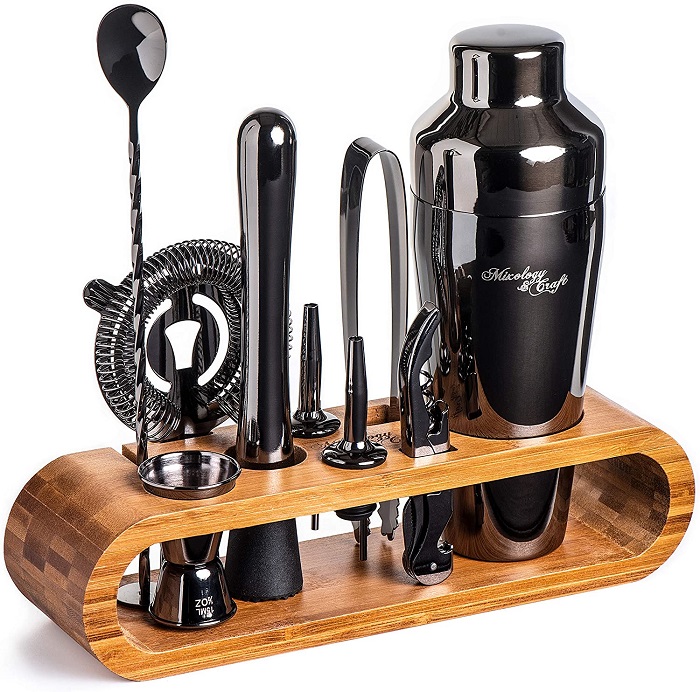 Give your father a new activity that he will like and that you will enjoy as well. It's a bartender kit – one of the best birthday gifts for dad we sing the praises of. For the best results, take lessons at a local bartending school.
17. Travel Coffee Mug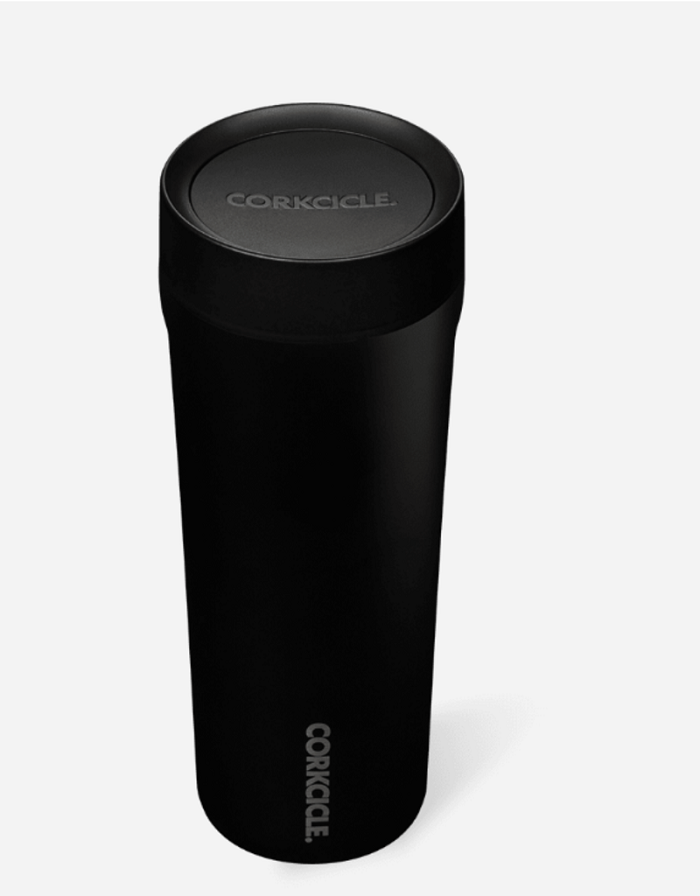 The old man would appreciate having this insulated tumbler with a spill-proof top for his morning coffee dose if he is traveling back to the workplace. He will enjoy a sip of coffee on the coffee table.
18. Electric Pasta and Noodle Maker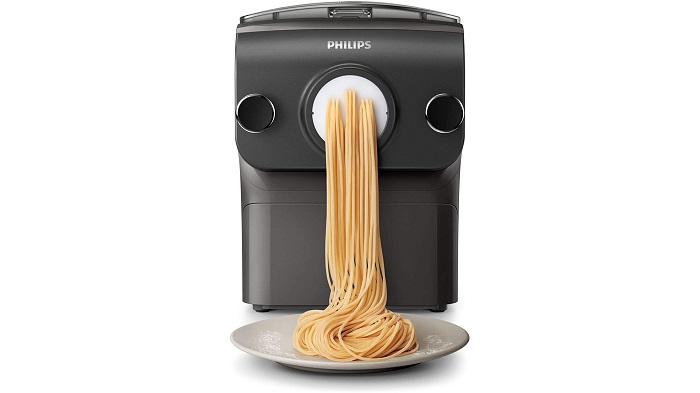 It's always a good idea to have fresh, handmade pasta on hand. He'll be delighted that this clever machine can make noodles in as little as 10 minutes—just put the ingredients in the top compartment, choose a pasta form, and voila!
19. Lightweight And Durable Sunglasses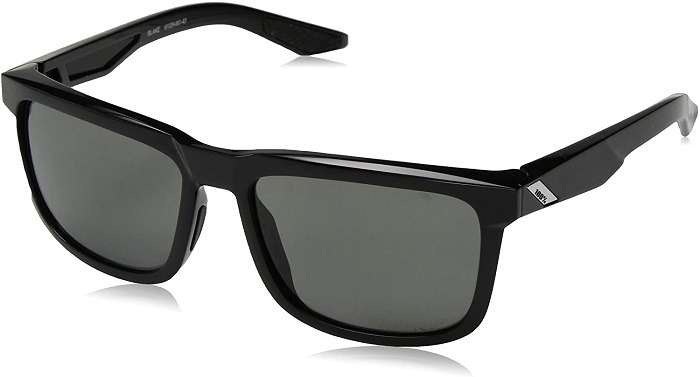 Dad won't say no to a new set of polarised sunglasses that are lightweight and robust for outdoor adventures.
20. Wood-Handled Barbecue Tool Set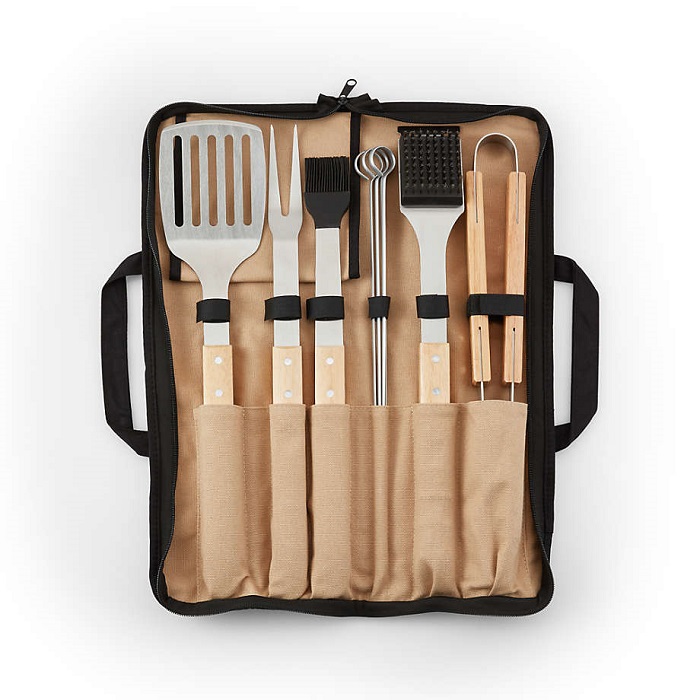 One of the useful birthday gifts for dad is a nine-piece kit with everything a backyard cook could ever need, including a turner, fork, basting brush, grill cleaner, tongs, and skewers, all tucked in a sturdy canvas carrying box.
21. BBQ Sauce Set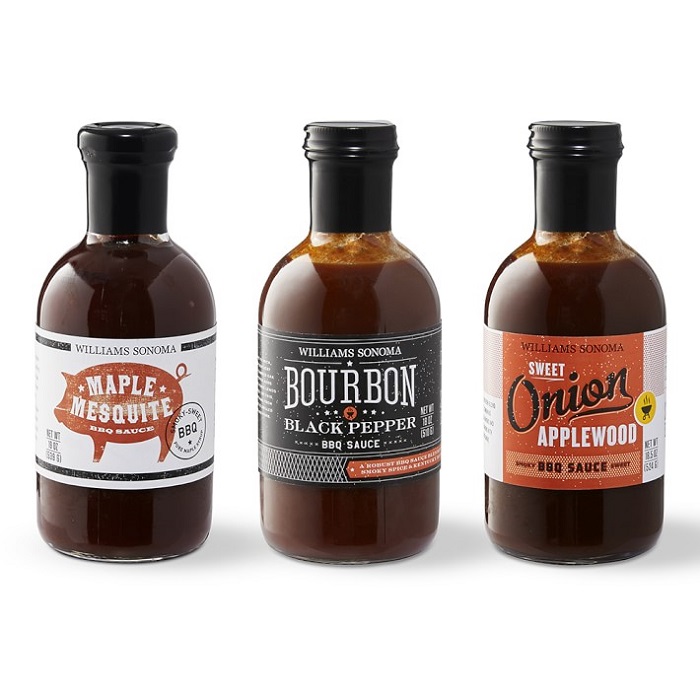 This set is a must-have for every grilling enthusiast. A BBQ sauce set is a perfect gift for him on father's day coming. He'll make delicious food for the family.
22. Mega Dad Personalized Comic Book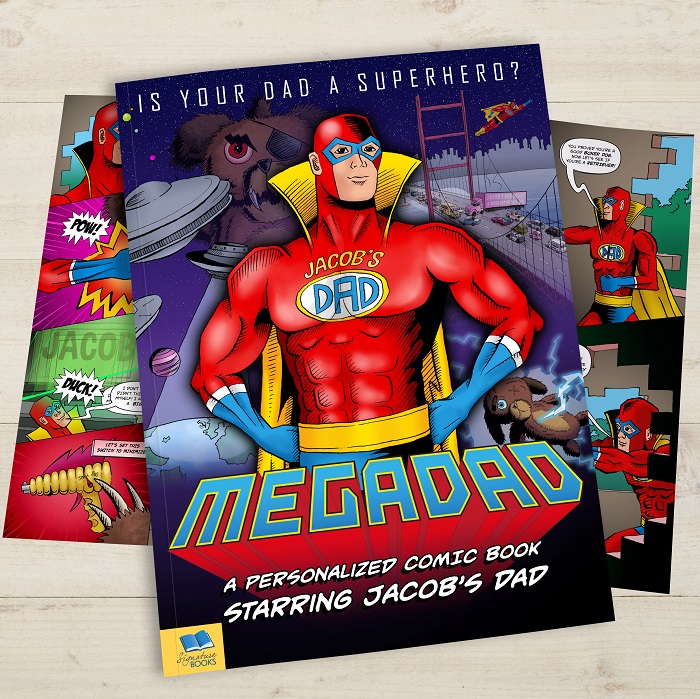 This book is a great present for new parents since it allows you to personalize it by adding their child's name. This fun gift is a limited edition that you should give him.
23. Electric Toothbrush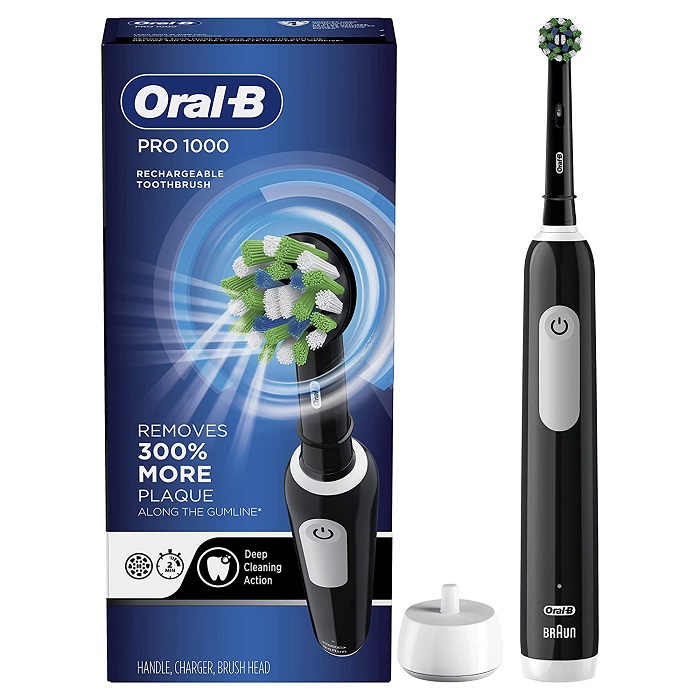 For the children who are concerned about their parents' dental health, This electric toothbrush has a frictionless magnetic drive, as well as a revolving head and vibrating bristles for a more effective brushing experience. What's the greatest part? During the cleaning process, the interactive UI keeps you motivated.
24. Core Cooling Down Alternative Pillow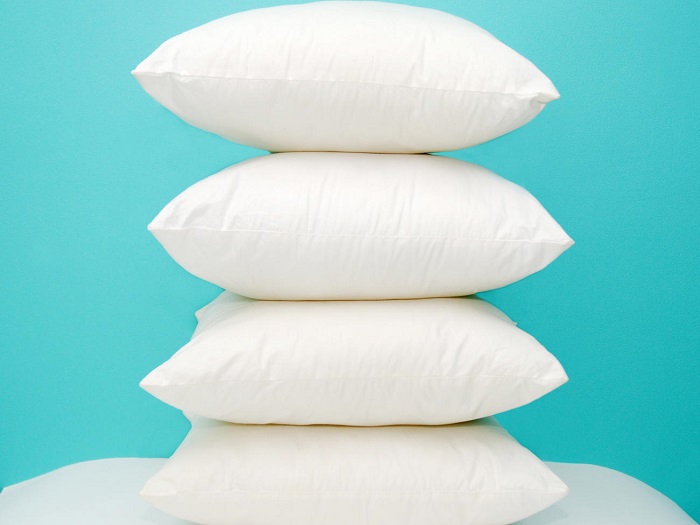 Aren't all fathers exhausted all of the time? Replace it with this 300-thread-count, 100-percent cotton pillow, which, owing to its heat-absorbing technology, will keep him cool. At $59, it's a bit of a luxury, but who knows, it may be one of the great birthday gifts for dad that finally puts an end to the snoring.
25. Leather Toiletry Bag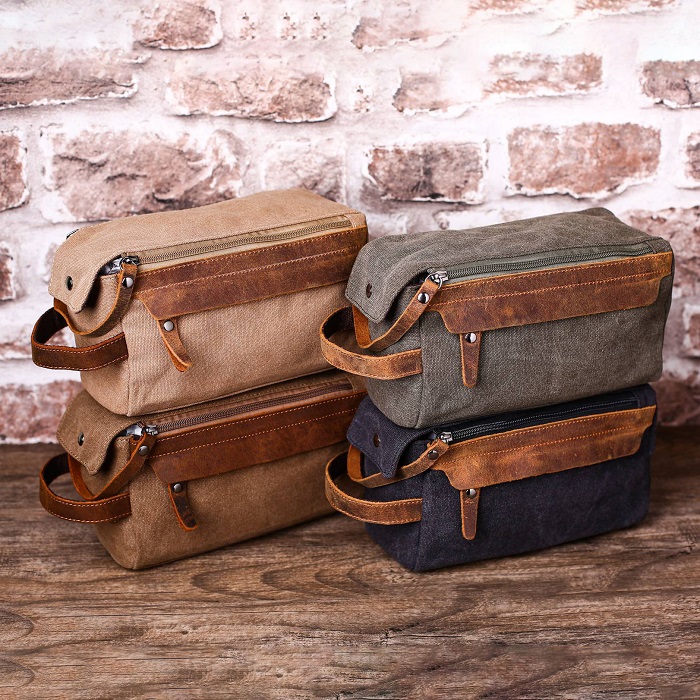 Dad will cherish this customized Dopp kit for many years to come. Furthermore, it's from a Ukrainian Etsy merchant.
26. Craft Cocktail Kit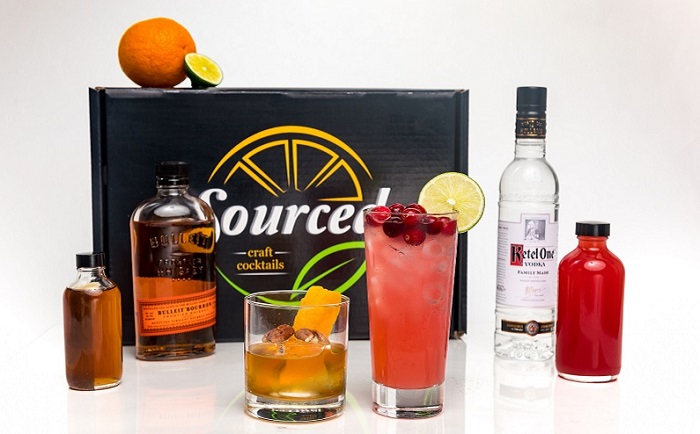 Is he a fan of sitting back with a couple of classic cocktails? Get him one of these kits, each of which is devoted to a certain cocktail—there's a smokey mezcal set, a citrus vodka set, and a variety of old-fashioned alternatives.
27. Fast and Free Running Hat For Men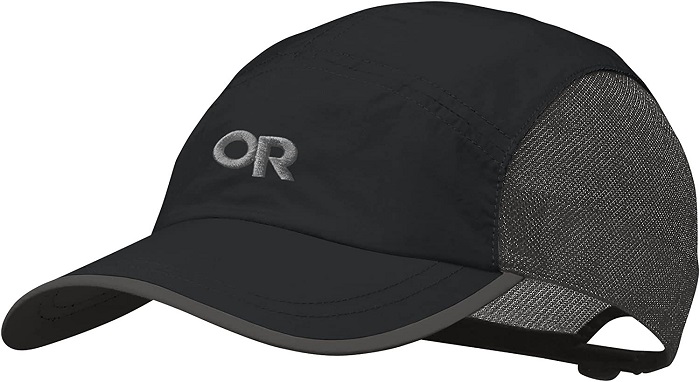 This hat is very lightweight and sweat-wicking, making it the best way to keep the sun out of your eyes on a morning run. You may even want to acquire one for yourself to go with it.
28. Head Lightz Beanie With Light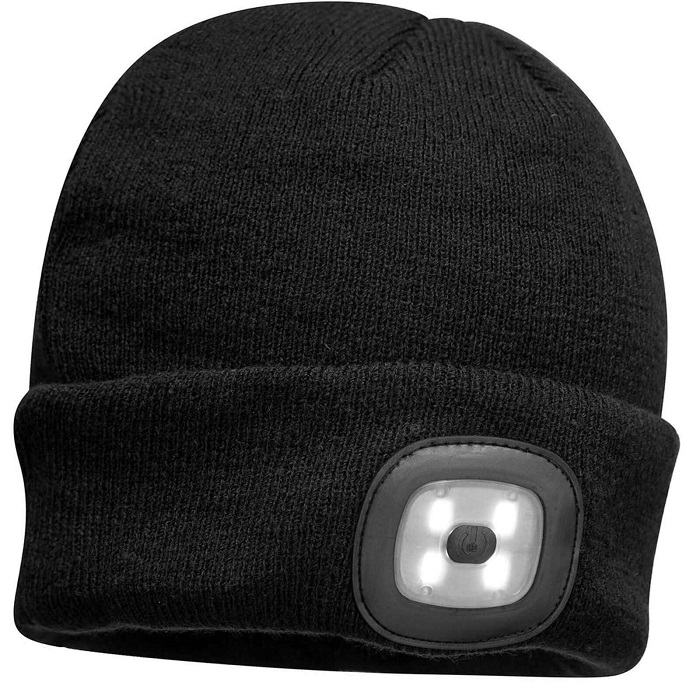 One of the tiny but noteworthy birthday gifts for dad is this comfortable knit beanie with a rechargeable light which will keep dad safe whether he wants to ride, run, or walk the dog late at night.
29. Custom Monogram Socks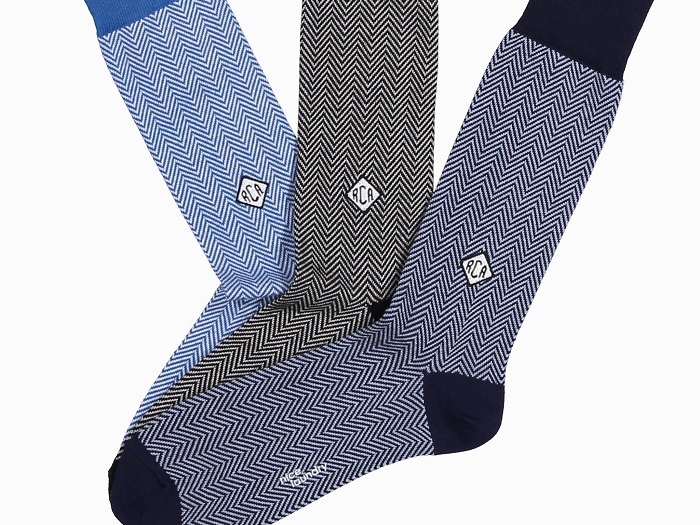 These aren't your ordinary socks—they're monogrammed dress socks for the sophisticated father. Choose from three distinct monogram styles for a quality pair of socks that he'll love.
30. Ultimate Shave Collection Gift Set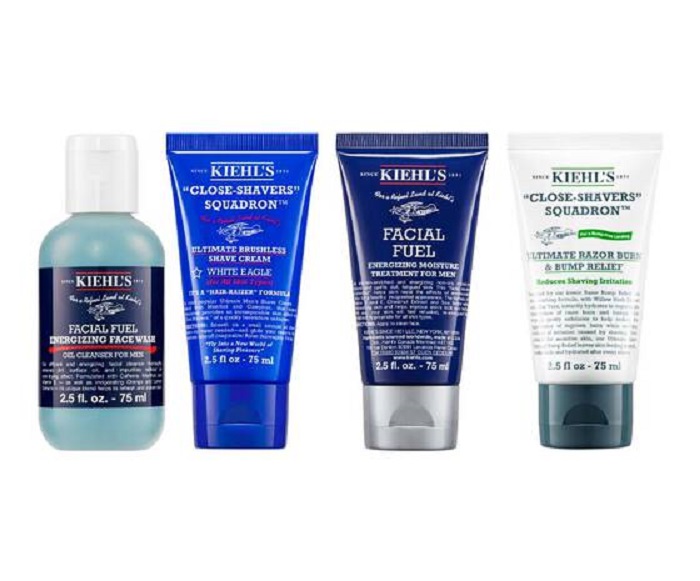 This gift set for your dad includes a face cleanser that wakes up the skin, a moisturizer with vitamin C, a brushless shaving cream, facial hair, and an aftershave made with aloe vera.
31. The Very Embarrassing Book Of Dad Jokes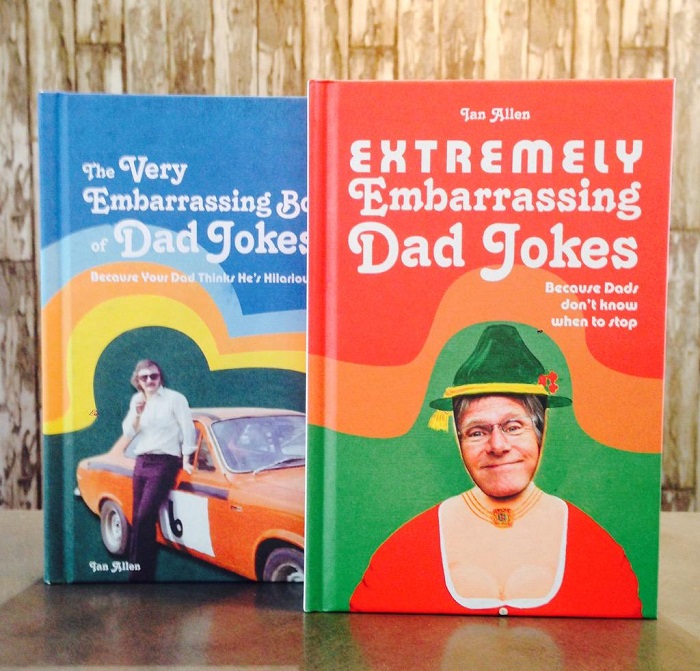 This collection of dad jokes will enable all the dads who think they're hilarious to up their comedy skills.
32. The Beer Expert Trio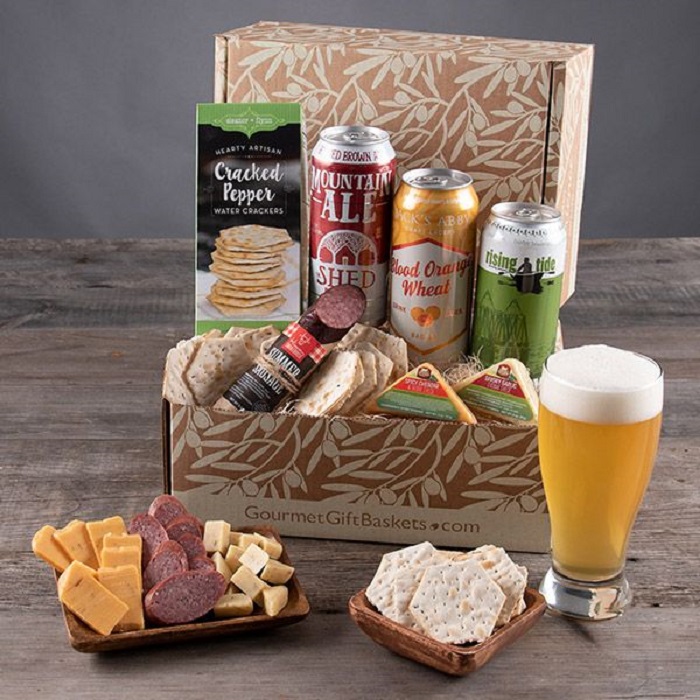 Three artisan beers, summer sausage, crackers, and cheese are included in this delightful basket. Among the birthday gifts for dad, we highly recommend this gift as a felicitous chance for the whole family to gather to share their stories while enjoying the chilly glasses of beer.
33. Heated Razor
This heated, waterproof razor offers two temperature settings to make shaving more comfortable for a bearded dad.
34. Hot Sauce Kit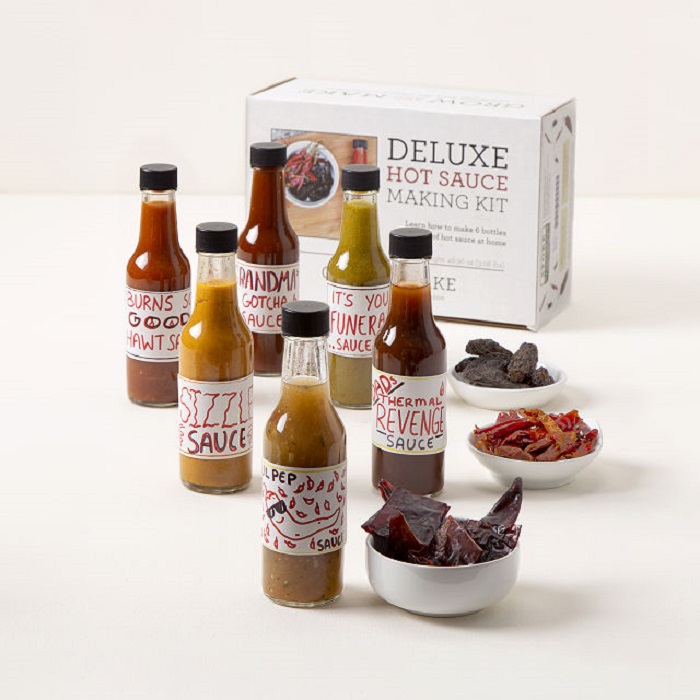 If your father is a hot sauce connoisseur, this good gift will be not just the thing that fun and satisfying endeavor for him. It also contains everything he'll need to produce small batches of spicy sauces.
35. Q Timex Reissue In Green And Black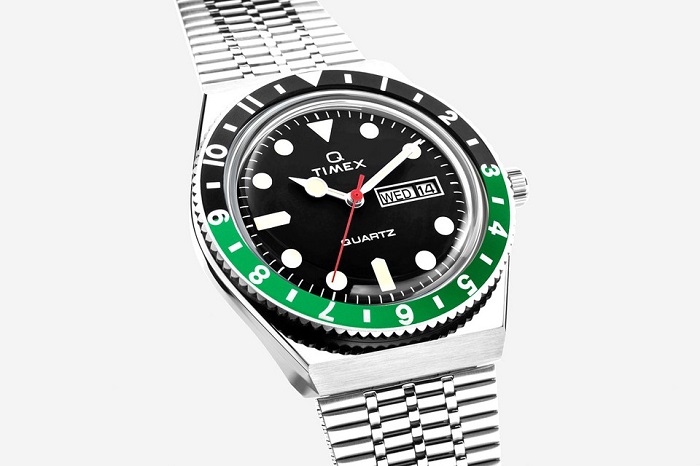 You like spending time together, so a watch is a fashionable and meaningful present. This Timex, which is an update on the original, is a fantastic choice. It has a bezel, a braided stainless-steel band, a domed acrylic crystal, and sophisticated quartz technology.
36. Mountain Classic Anorak For Men
You probably had no idea that a rain jacket could be considered fashionable. This one doesn't let him down with a sleek, contemporary fit and playful heritage-inspired features. It's also quite practical, with wind-and water-resistant Supplex fabric, elastic cuffs, and a drawcord hem that can be adjusted. And this idea is a good gift for an outdoorsy dad.
37. Signature Perfume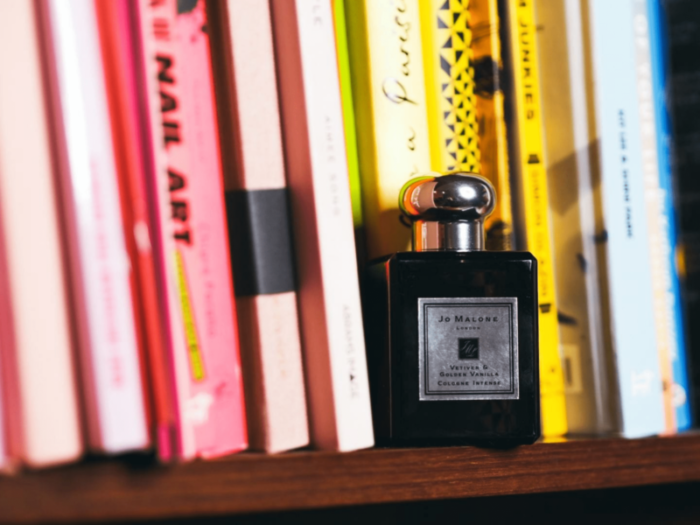 Everyone needs a significant feature to be outstanding in the crowd. A good fragrance on a person can not only boost his confidence for him but also give a satisfying feeling to others. Thus, a bottle of perfume is one of the best gifts for dad!
Tech Gifts For Dad
38. Virtual Reality Headset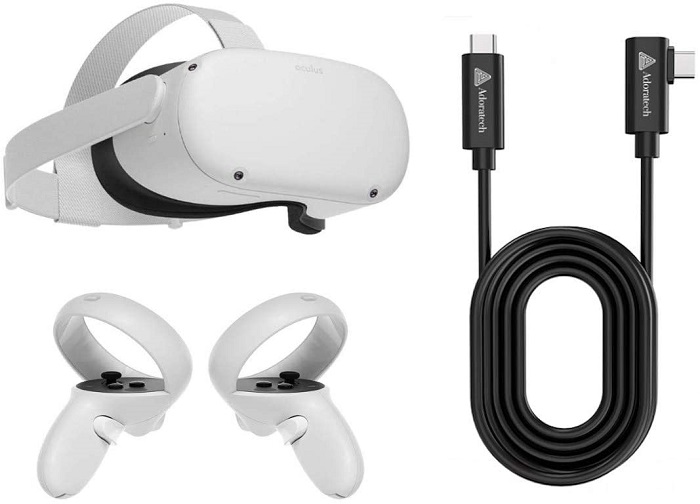 The virtual reality headset is one of the best gifts of the year. Your father can play games, watch movies, exercise, or go to far-flung countries and feel as though he is right there with you. He may even visit his distant relatives from the comfort of his living room. They'd be a fantastic present for a dad who's always wanted new adventures.
39. Apple AirPods Pro 2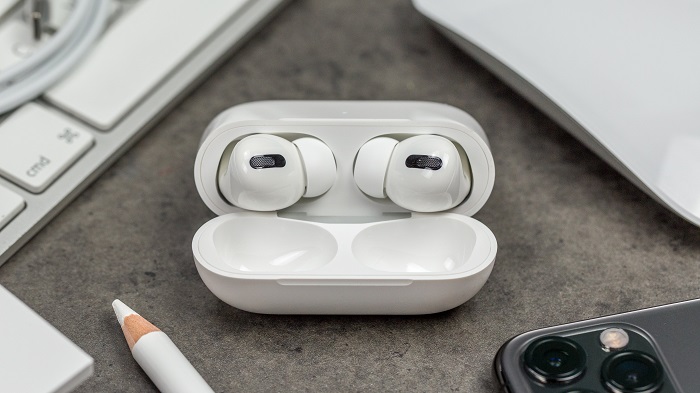 Replace his wired headphones with one of the stylish, well-worth-the-investment birthday gifts for dad – Apple AirPods Pro 2 – to make his life a bit simpler. No, they aren't going to fall out. This gift is one of the best gifts for Dad on father's day.
Mini Portable Massager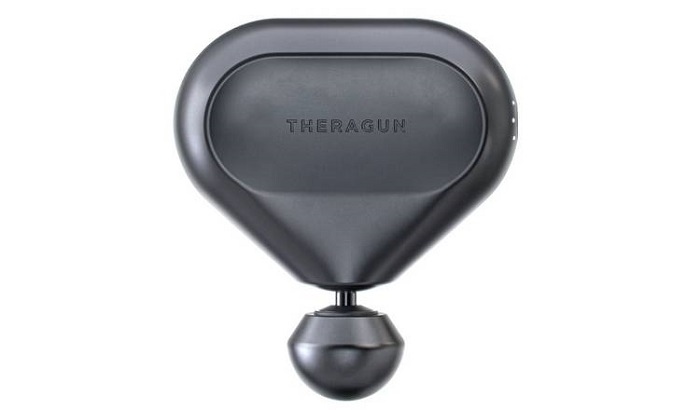 A little version of the incredibly popular massage cannon pulses at up to 2,400 pulses per minute, ensuring that dad's weary muscles are never forgotten.
40. Apple TV 4K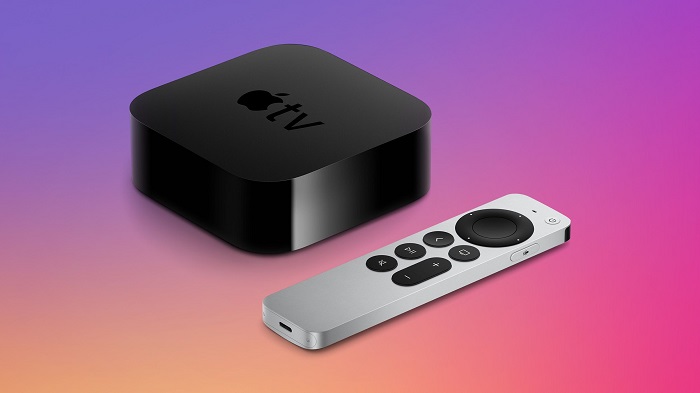 Is there a greater present than providing him with instant access to hundreds of high-quality TV programs to improve his leisure time? Thanks to a single sleek black box, the most recent iteration of Apple TV does this.
41. UV-Free Therapy Lamp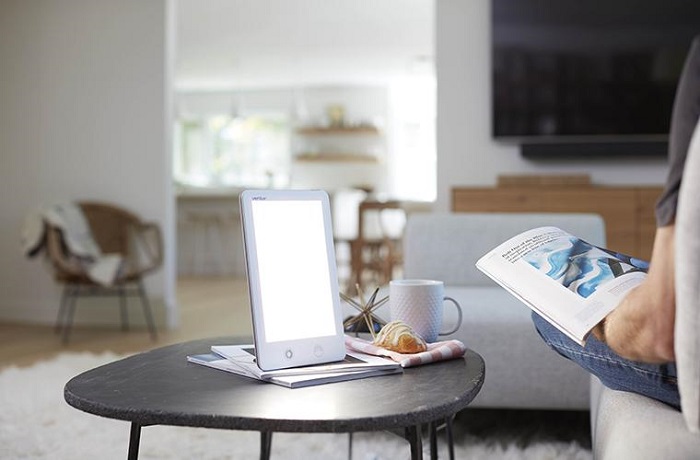 It's never easy to get through the dreary winter months. This light therapy lamp is supposed to help dad sleep better, feel better, focus better, and have more energy. It mimics the sun and is supposed to "improve sleep, mood, focus, and energy."
Special Birthday Gifts For Dad
42. Puffer Jacket For Men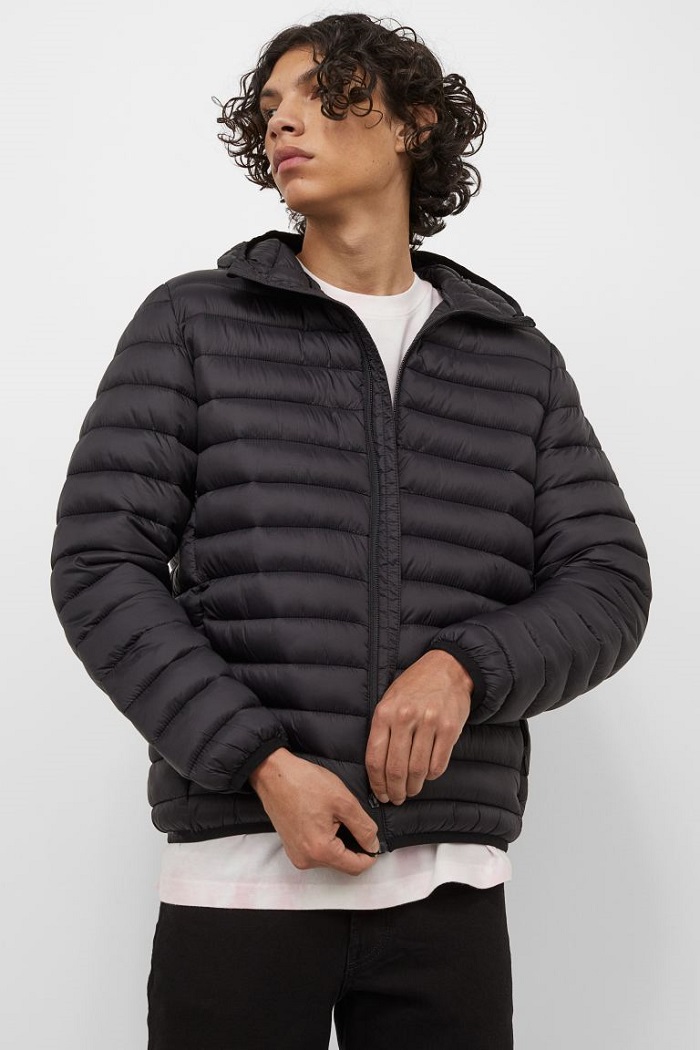 The men's version of this lightweight and packable puffer vest was chosen as a 2022 Favorite Item Among The Birthday Gifts For Dad because of its usability, broad color selection, and environmentally friendly materials, in addition to the wallet-friendly price point, of course. This gift is a big hug for dad.
43. Puffy Blanket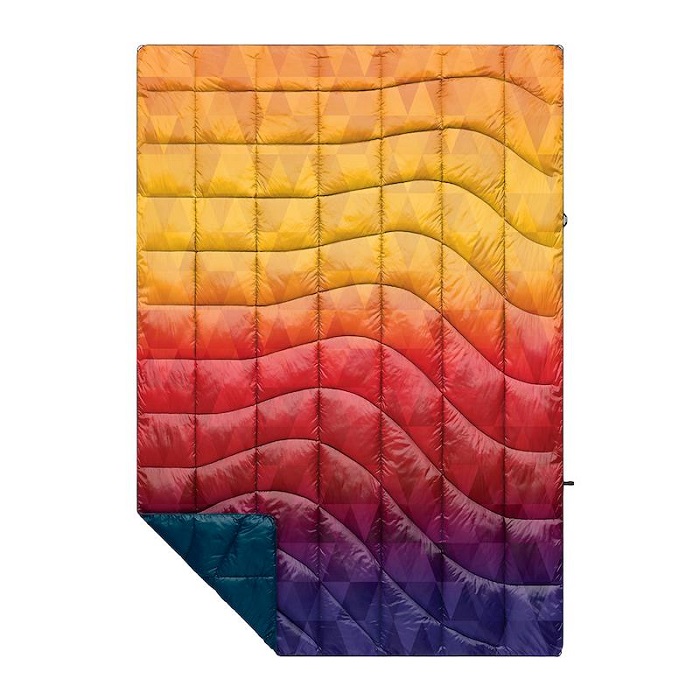 Isn't this machine-washable blanket soft? This blanket is made from super soft Turkish cotton. It can also withstand water and stains. A dad who loves to sleep will appreciate this gift idea.
44. Long Distance Friendship Lamps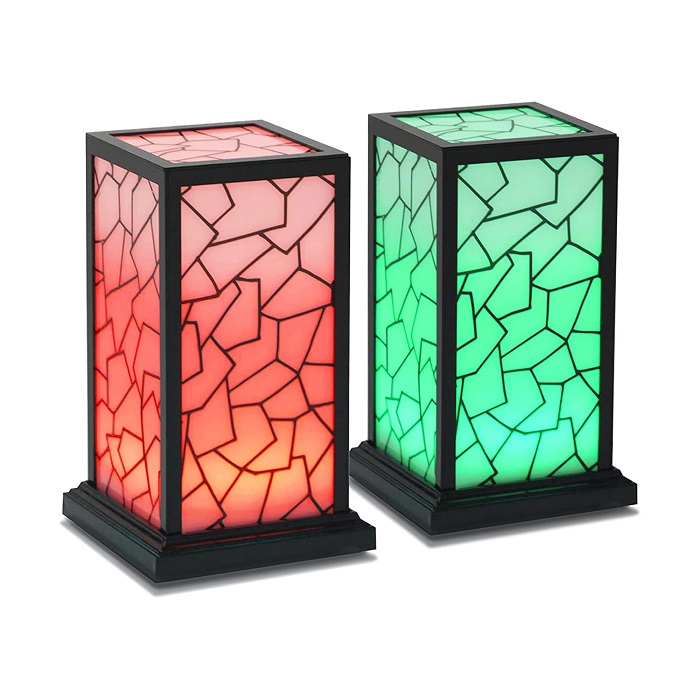 Send one of these friendship lights to new dads and keep the other in your house to keep in touch with him even if he lives far away. If one person touches the light after it has been linked to WiFi, the other person's lamp will illuminate in the same color. It's a wonderful present for a daughter to offer her father.
45. Classic Record Player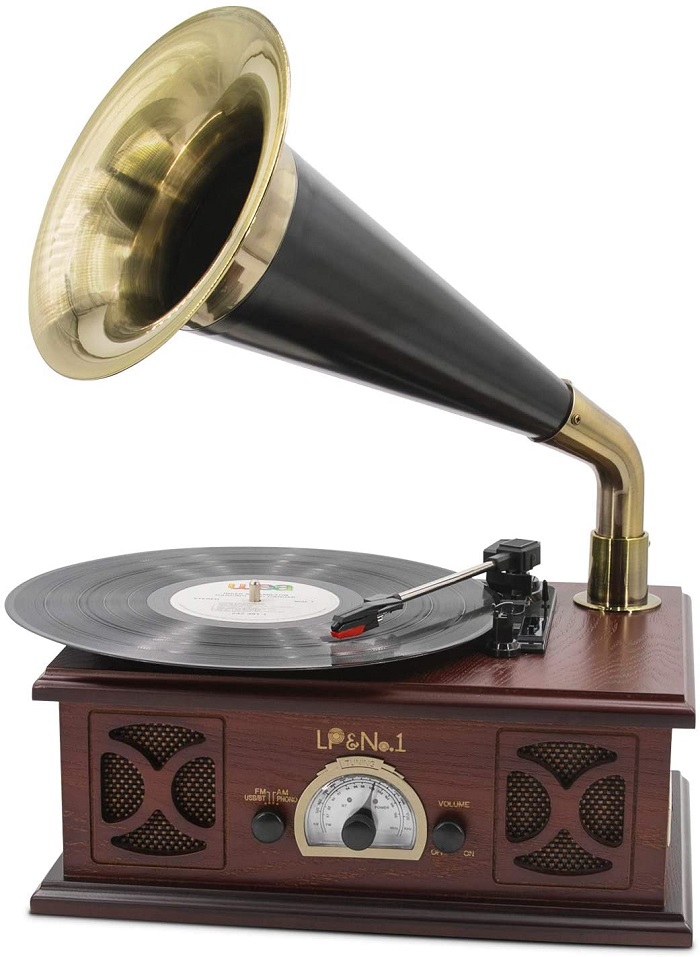 When your father reaches the age of 50 or older, you may attempt some unique birthday gifts for dad, such as a record player, which is also a good option for a birthday present. This record player plays music gently and elicits appropriate emotional responses.
46. Dry Fruits Gift Box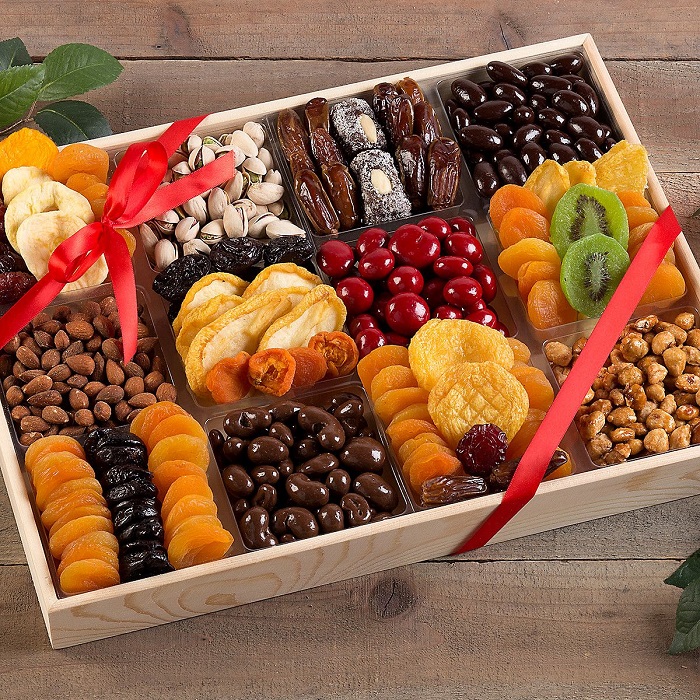 If you want to offer your father a nutritious present, choose a designer sort of pot filled with raisins and cashews. This is a fantastic suggestion, and your father can certainly strive to consume those nutritious foods on his birthday. On your father's birthday or father's day, give him this package in the evening.
47. Sherpa Fleece Weighted Blanket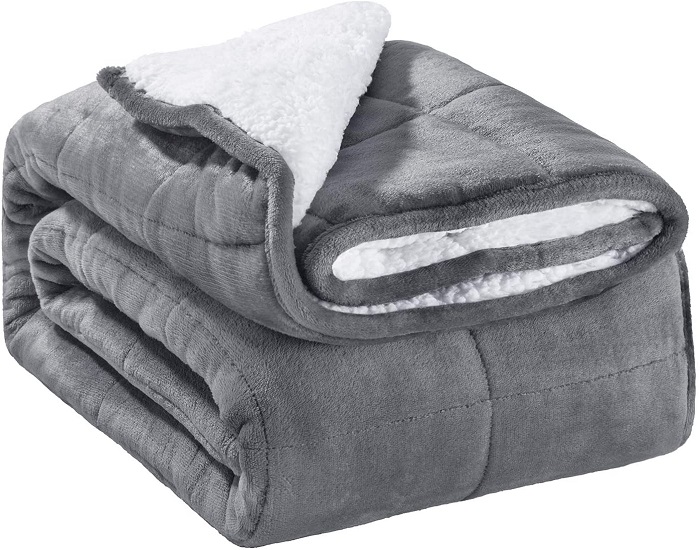 Because it's a means to wrap dad in a giant embrace when he can't receive one directly from his favorite kid (that's you! ), this comfortable weighted blanket is a fantastic present from far-flung sons and daughters on a couch or chair arm.
48. Classic Straw Lifeguard Hat For Men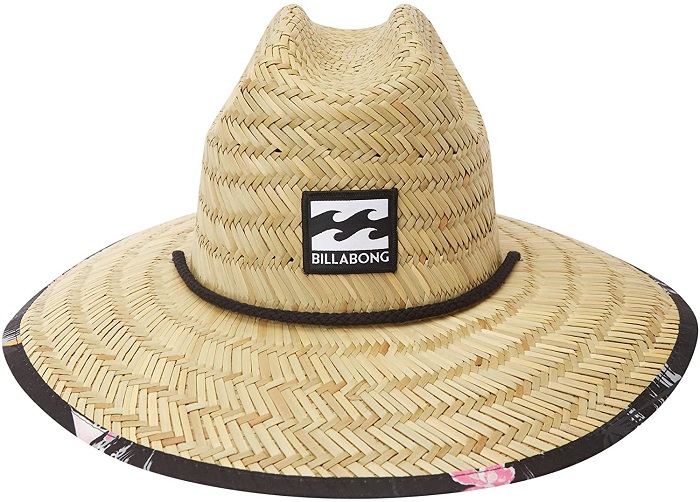 One of the simple birthday gifts for dad we would like to mention is this straw hat which will help put a grin on his face while also protecting him from the sun. He'll receive the best gift ever!
49. Cushioned Socks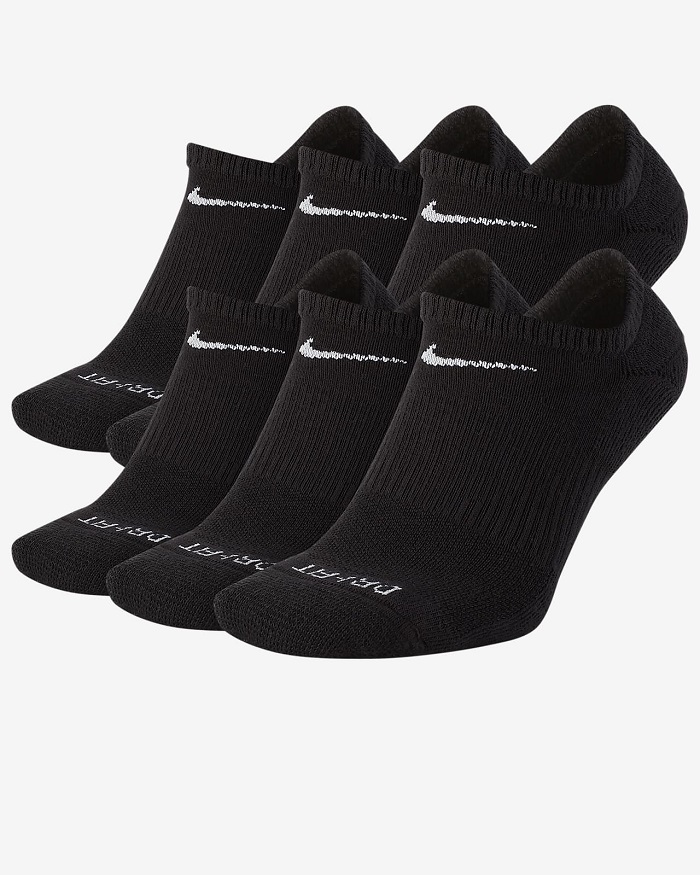 These colorful socks pair well with both dress shoes and athletic shoes due to their versatility. . These cushion socks are super lightweight for your dad.
50. Grill Master Oil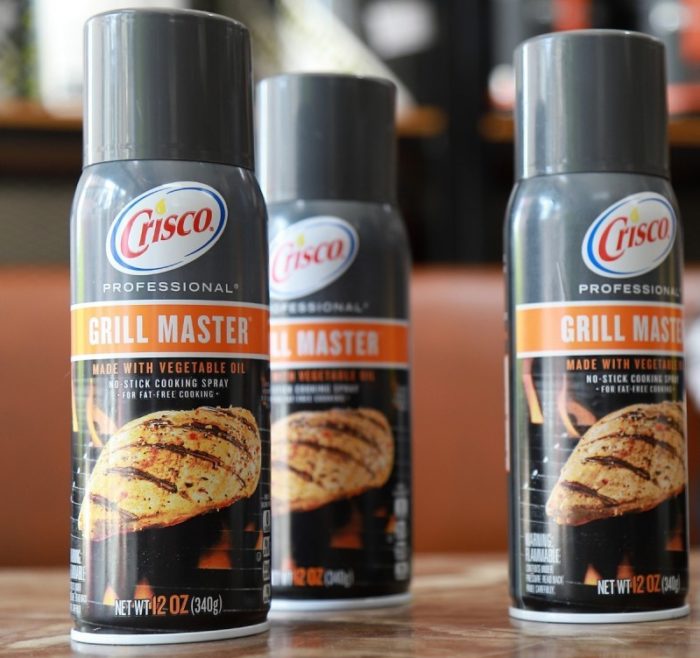 Forget about bland, low-calorie meals that lack flavor. Grill Master cooking oil is now available to accompany your Dad at every meal, satisfying his desire for fried food without causing weight gain or excessive cholesterol.
51. Meaningful Books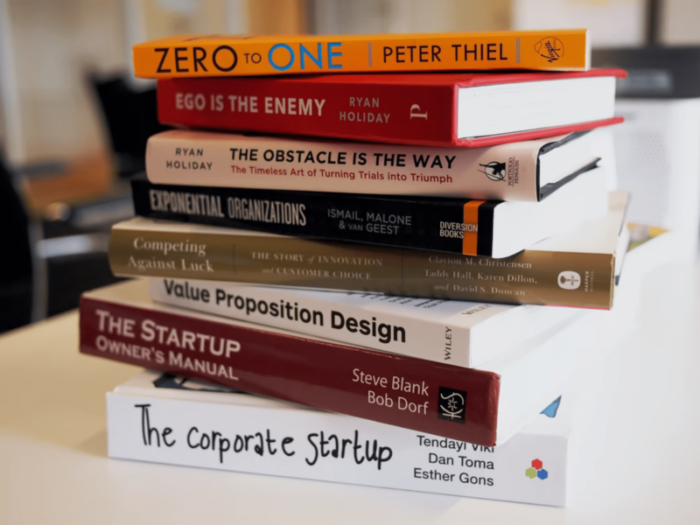 Some parents are passionate movie and reading enthusiasts. If this fits your dad, seek a book or a video that he adored or has memorable moments of as a youngster.
52. Sustainable Sneaker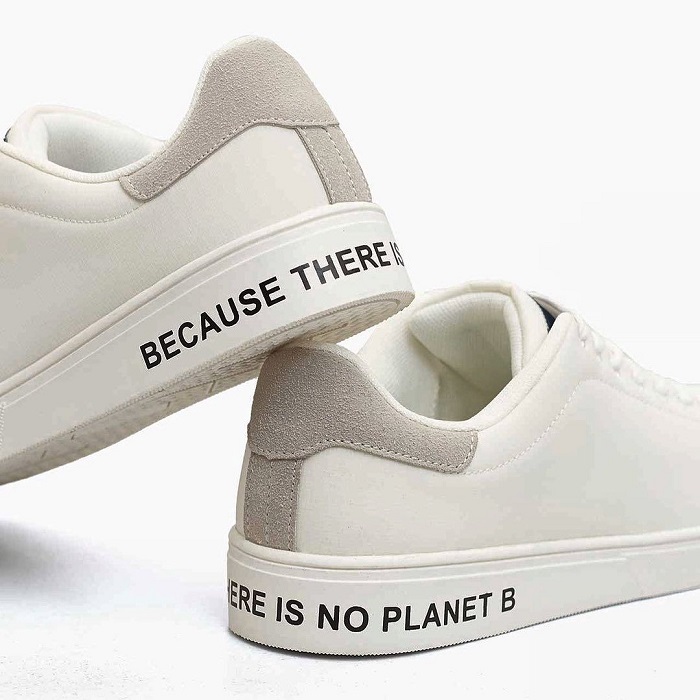 He developed the "dad shoe," but that doesn't mean he can't look good in a more stylish pair. These are manufactured from recycled materials, and when Dad is through with them, he may return them to the manufacturer for closed-loop recycling.
53. Pain Relief Roller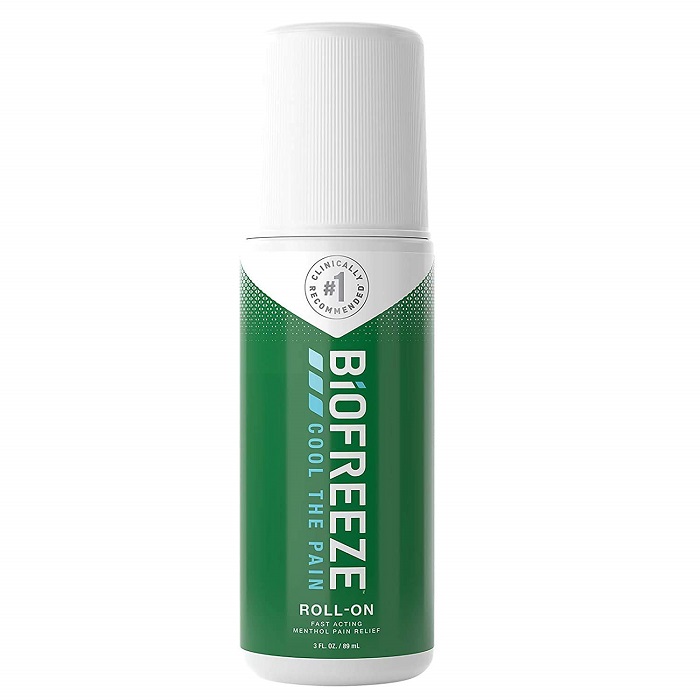 One of the functional birthday gifts for dad is this special mix of camphor, menthol, and CBD that would assist whether he's hurting after a recent exercise or just feeling the effects of another year in the books. He may throw it in his gym bag or briefcase for on-the-go relief with the lightweight, no-mess roller.
54. Blood Pressure Monitor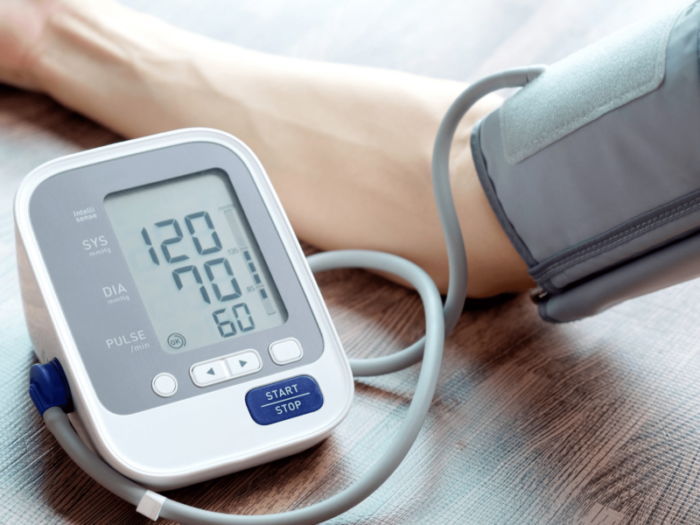 It's true that your papa does not always buy the thing he prefers when he goes shopping. Let's figure out what he needs and choose a cutting-edge item to give him. For example, you could give him an electronic blood pressure monitor so that he can simply monitor his health on a regular basis.
55. Dark Chocolate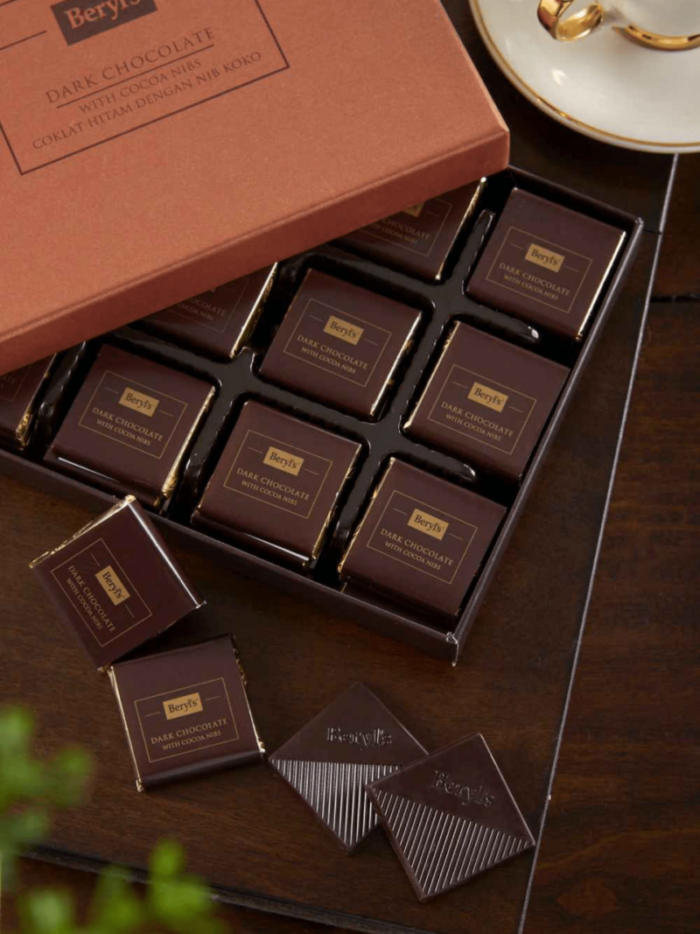 a box of dark chocolate is a great present to offer him. Because adults have heart issues, dark chocolate can help lower blood pressure and decrease the risk of heart disease.
>>> More interesting ideas here:
If you're stumped as to what to get Dad for his birthday, the preceding discussion will come in handy. You may choose from one of the best 44 birthday gifts for dad from Oh Canvas. Finding the right presentation ideas is crucial to making him feel unique. Chocolates, cakes, and electrical devices may all be regarded as good birthday present ideas for fathers. You may choose from a broad range of giving options, including accessories, t-shirts, and a few other goods that he may need.