A song was composed in 1962, so far "Home is where the heart is" still warms everyone up from inside. The song contains many meanings, feelings, happiness about family, love, and heart. Wherever you are in the world when you feel happy, it will be your home, your next home, and there will always be someone waiting for you. Let's have a look at Home Is Where The Heart Is Meaning and Ohcanvas will bring back fond memories via the stories.
1. Home Is Where The Heart Is Meaning Lyrics
1.1. Who Sings "Home Is Where The Heart Is"?
"Home is where the heart is" saying, a sweet love song from the film "Kid Galahad" in the year 1962. Elvis Presley successfully re-released the track in 1962 with rock melodies. Added to this, Immortal heartthrob Elvis Presley stars as Walter Gulick, an ex-G.I. The breathtaking scenery makes this popular musical remake a knockout hit for the entire listener.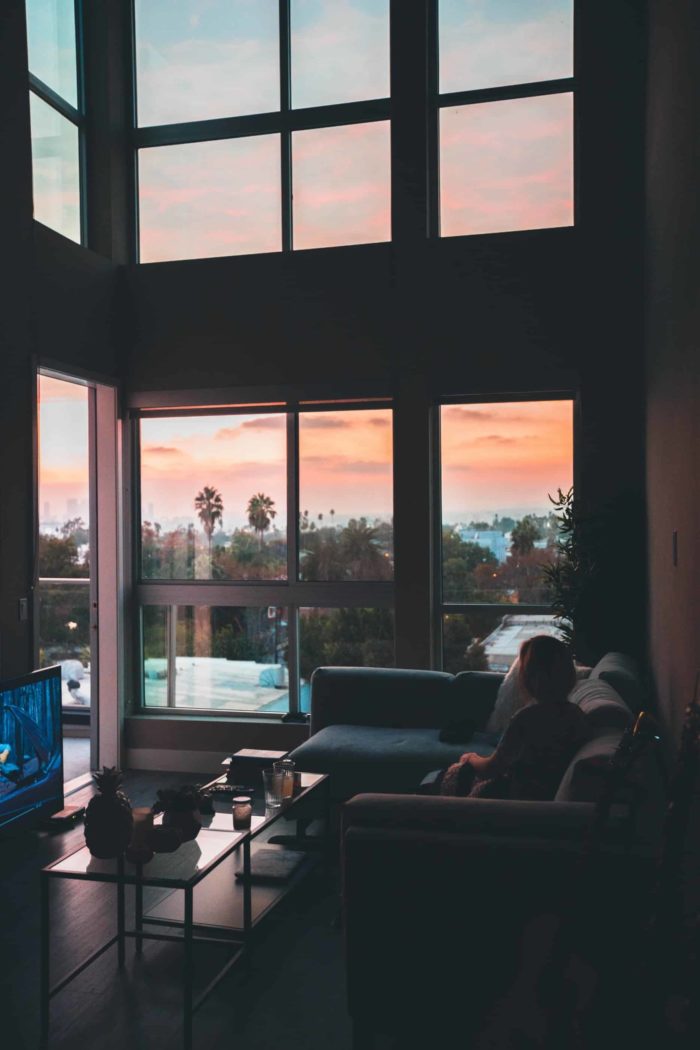 Home Is Where The Heart Is Lyrics
Home is where the heart is
And my heart is anywhere you are
Anywhere you are is home
I don't need a mansion on a hill
That overlooks the sea
Anywhere you're with me is home
Maybe I'm a rolling stone
Who won't amount to much
But everything that I hold dear
Is close enough to touch
For home is where the heart is
And my heart is anywhere you are
Anywhere you are is home
Home, home, home, home
2. Home Is Where The Heart Is Meaning
Home is where the heart is meaning as an idiom proverb, may be taken in two ways. Because each of these interpretations is widely used, it is useful to examine them both separately.
To begin with, it might imply that our home is wherever our loved ones are. As a result, our actual home will be wherever a person's heart resides. As a result, regardless of where someone was born or grew up, their true home is the location they cherish the most in the world. This location may or may not be the same as where they grew up.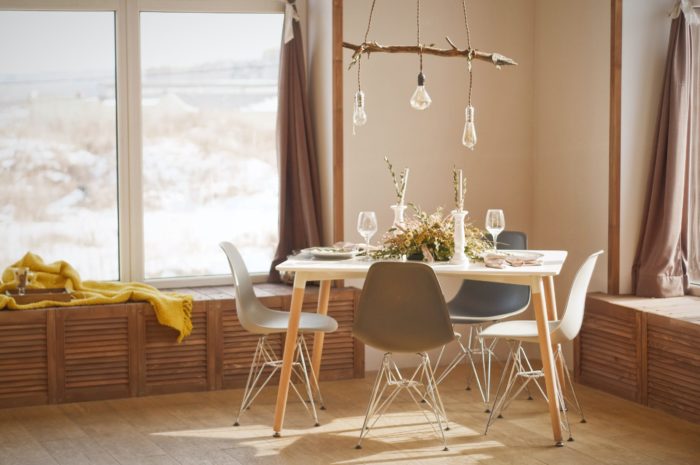 Second, it might imply that our affection (or 'heart') is centered on the family house. The heart of a person will always remain at home. This implies that their feelings, affections, and happy memories will always be linked to where they dwell.
2.1. Home Is The Best Place
Through the lyrics of the 'home is where the heart is meaning' song, it is easy to feel that home is the best place, no matter where you go, home is still in your heart. It is far from easy to say how much is enough, how much is best, but what we want will definitely be home.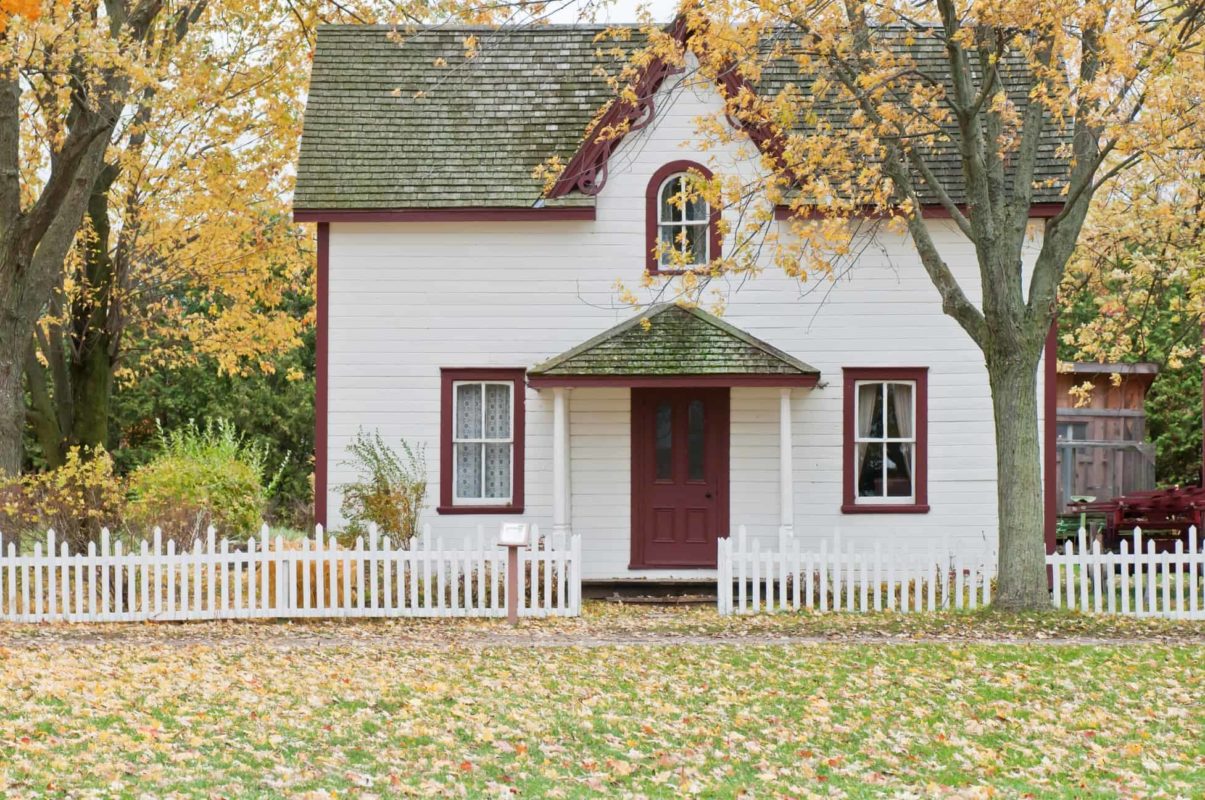 At times, you do not need a mansion on a hill that overlooks the sea or a yacht by the sea, you just need a comfort zone with a hot cup of chocolate and enjoy some tunes with your beloved that precisely is the best place for you. 
A home is a place where you are free to do what you like, do what you feel comfortable with, so that is the best place for you. When you are tired, home is a place to lean on, a place to lift you up in any situation.
2.2. Heart Touching
Home plays a crucial role in private lives, but in fact, many of us find it difficult to define what is the true meaning of home. Sometimes, some people just think that home is a place to stay and live but some others can feel at home even in places they have never been to before. In simpler terms, there is a comforting feeling of belonging, ease, and contentment that may be stemming from a place that you have never spent time in before. This is because these feelings about these places basically come from the soul and touch the heart. 
Sometimes simple things make our hearts flutter, sometimes the warm actions of family members warm our hearts, but sometimes, cozy workspaces with colleagues' friendliness also melt hearts. So we can see, home is anywhere, is a place that touches our hearts in a simple way.
2.3. Home Is Not A Place It Is A Feeling
When you go anywhere including restaurants, coffee shops, gardens, churches, museums, parks, and other places of your living area, a sense of belongingness, comfort, warmth may come rushing back to you. So, we realize that home is not a place, it is a feeling. Just where we feel comfortable, our heart is healed and our soul is most at peace that is home, that is where the heart is.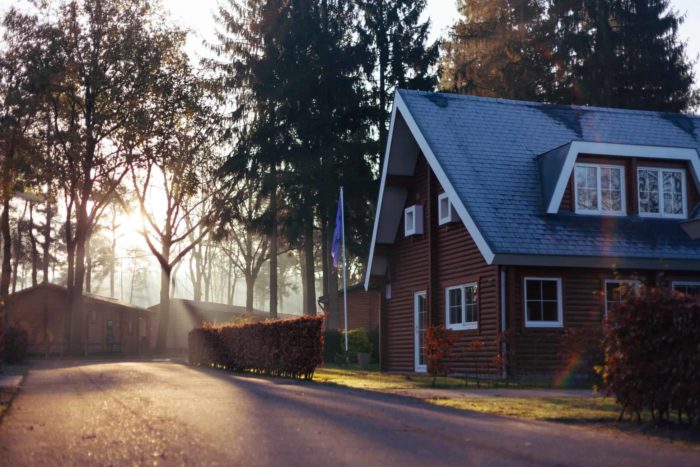 In fact, each person's feeling is different, hence there should be a link between our soul and heart or inanimate objects. What's the best way to link? This is a home that is a vital string. Thanks to that, we can feel and fully enjoy every moment.
3. The Marginal Meaning of Home Is Where The Heart Is Meaning
We believe that who or what you sincerely and honestly love will most likely steer your thoughts and, as a result, provide direction in your life. Every individual needs a certain location (country, region, town, village, or residence) and/or person(s) to call home.
In that way, you might have your home inside your own being – in your heart. Meaning that no matter where you are, that place/person will make you feel a sense of belonging, and hence want to be there, a part of, togetherness, and intimacy.
The contrast between idolizing a place/person and so feeding on a concept of something/someone – and the actual place/person – is enormous. When you really understand something, you factor in the bad aspects as well.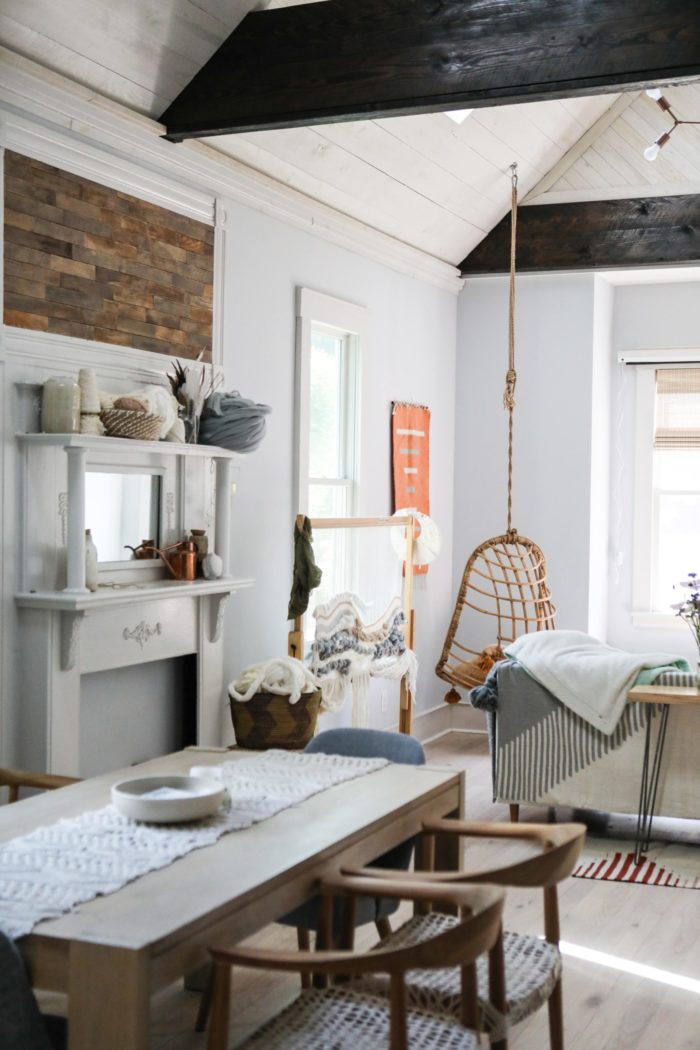 You actually see things/places/people for what they are, with all their flaws and less pleasant aspects – and you love them/it nonetheless – exactly as they are. Everything is included.
That is love. – home is where the heart is meaning
Love is a pure sensation, a genuinely nice feeling, the totality of your heart, and hence your whole self. The heart that forgives, forgets, and looks for the good in everything – without idolizing. And loving something does not imply that you despise something else – love is not binary… it is inclusive, with a sober and reasonable perspective on things as viewed without a plethora of "filters" that lead to incorrect views.
So, let's see… "Home is where your heart is meaning," in our opinion, refers to the places/people you really love and feel a part of inside your own self (your heart), as well as the genuine love you have for them/it. A love that will most likely offer your life and efforts a meaningful purpose and direction. These individuals are often already in paradise, regardless of where they are, since they are in God's Heart.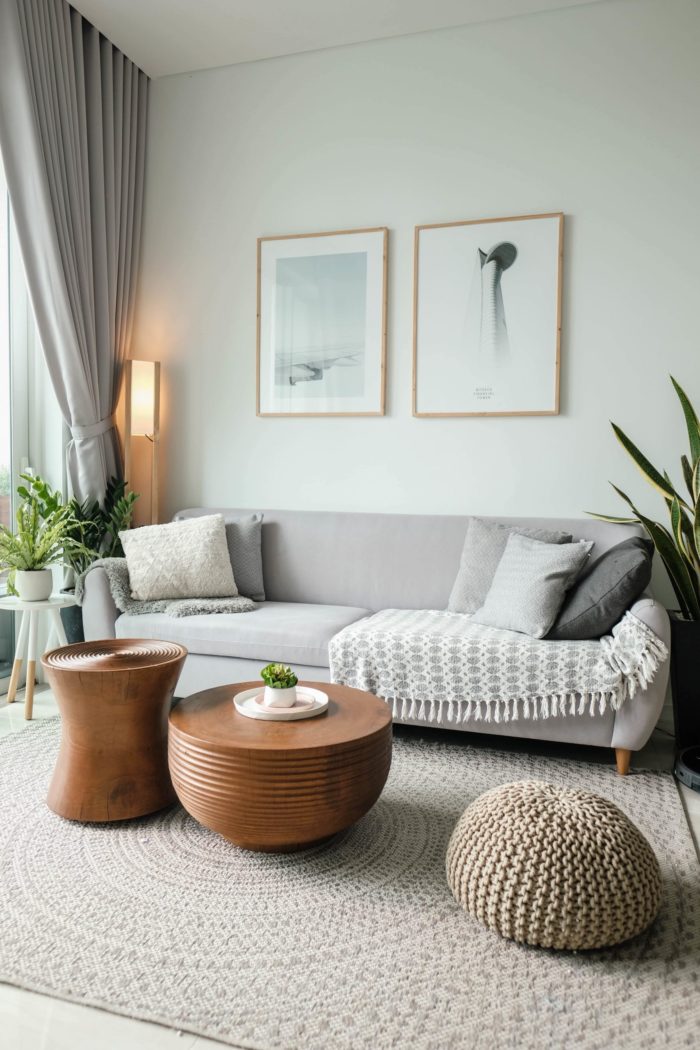 Hate against places/people that consume and are fuelled by perverted ideas of death and destruction of these objects of hatred would be the polar opposite.
Such sensations are both self-destructive and self-consuming for the person who experiences them. Such a person will live "outside" of himself or herself and will be homeless for the rest of his or her life. And they will become a wanderer…who will be unable to relax, love, or be in genuine relationships with anybody, and will therefore be without a home – because they lack the heart to nurture it, and instead have a stone in its place.
These individuals adore locations and people rather than being capable of seeing things for what they are and loving them. Such a person is already imprisoned in hell.
4. Home Is Where The Heart Is Meaning Canvas Wall Art
We came across the home is where the heart is meaning. They're great, aren't they? Some 'home is where the heart is meaning' canvas prints we used that quote and loved by our customers (lots of reviews from our amazing customers), let's take a look!
To create a warm and comforting feeling of home, the canvases would be created by OhCanvas' design and concept staff, which decorates your wall to boost not only the art but also the cozy ambiance of your house. Check out the home is where the heart is meaning artwork that touches your feeling: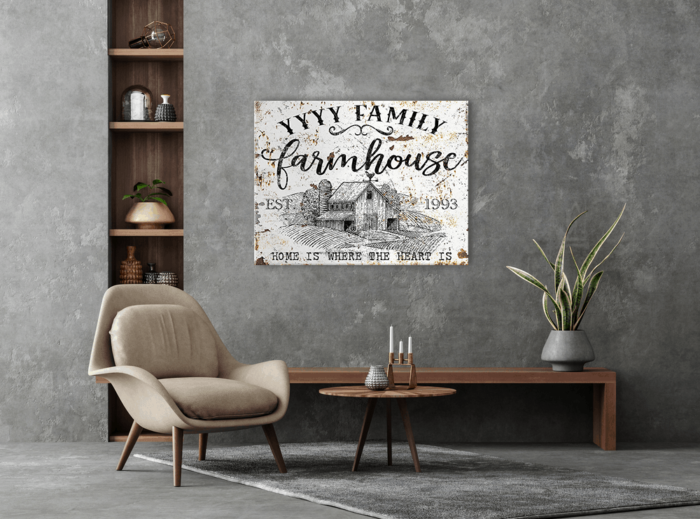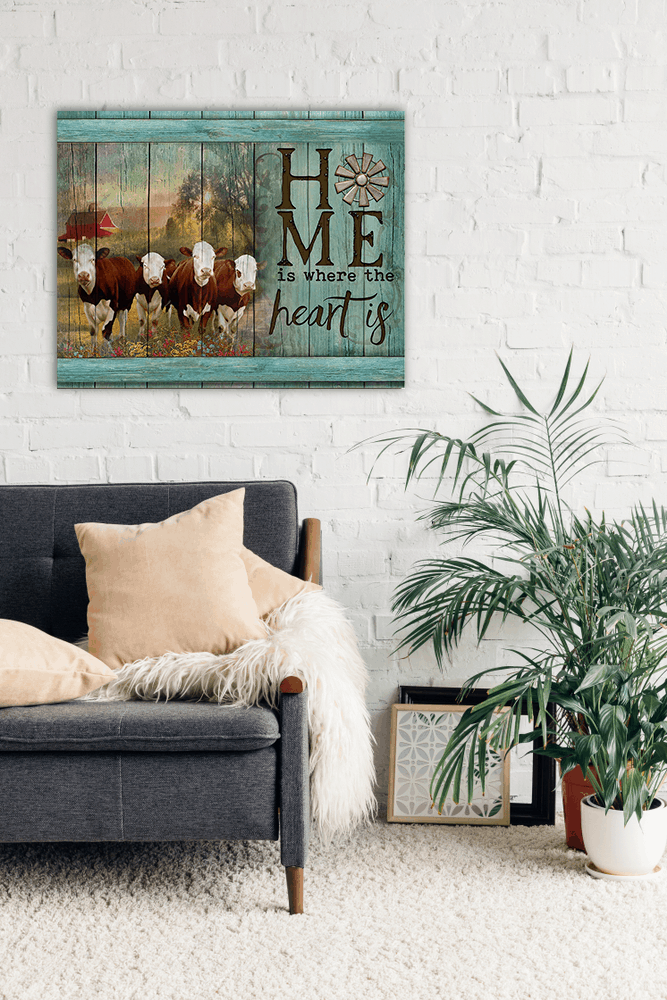 Further reading:
Hopefully through the article home is where the heart is meaning will help you feel comfortable and always remember that home is the first place in your heart. Remember, home is where you are yourself, recognized by all family members. In addition, you can also refer to popular products on this topic so that you can decorate your corner more warmly from Ohcanvas products!