It's always a joyous occasion when your daughter accepts the proposal (or pops the question). Giving her meaningful engagement gifts for daughter is a wonderful approach to help her commemorate this momentous occasion! Having a hard time deciding what to get your fiancee for their upcoming engagement party. That's why Oh Canvas is here. All the best ideas you may possibly need are gathered here for you.
38 Best Engagement Gifts For Daughter That Make Her Cry
Heartfelt Engagement Gifts For Daughter From Mom
1. Engraved Bracelet
She can always count on Mom when she needs a reminder of how powerful, kind, and beautiful she is. If you're looking to express your love for her in the best possible way, these meaningful bracelets are the best engagement gifts for daughter you shouldn't ignore.
2. Necklaces for Mother and Daughter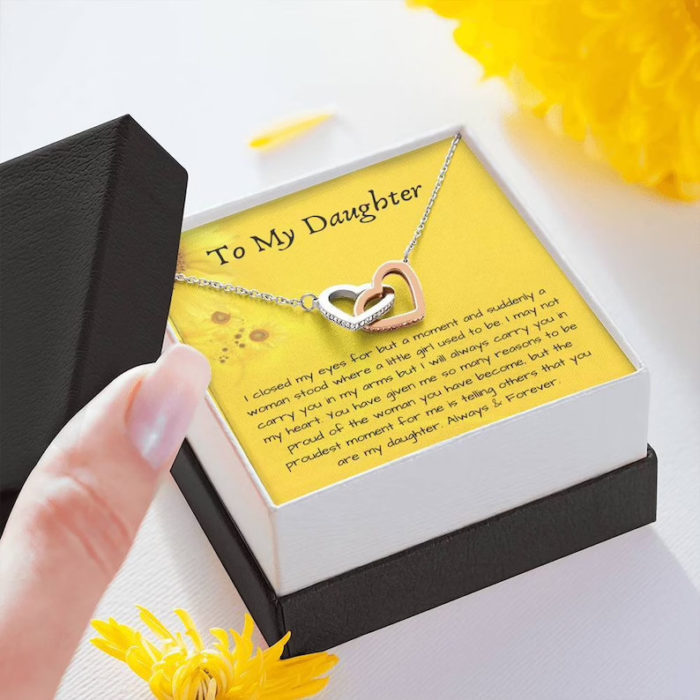 You'll always know she has a piece of your heart, no matter how far apart you are. These necklace sets are wonderful mother-daughter gifts to give to children, as well as sweet engagement gifts for daughter.
3. Mini Photobook Keychain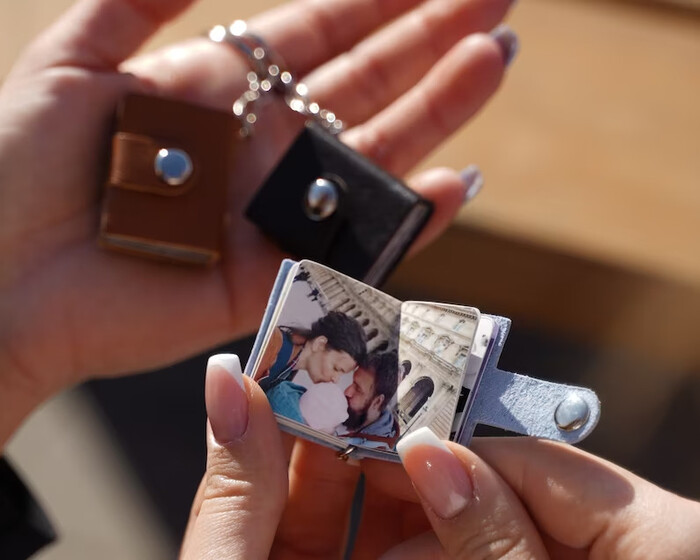 Unique, high-quality, and stylish, the mini photobook keychain is a stylish way to carry your keys. It's made of genuine leather, which is both long-lasting and stylish.
A time-honored classic that will endure for generations. This keychain is perfect to take on vacation with your daughter or to keep in your purse at all times. keeps her beautiful photos and precious memories organized elegantly.
4. Personalized Dessert Boxes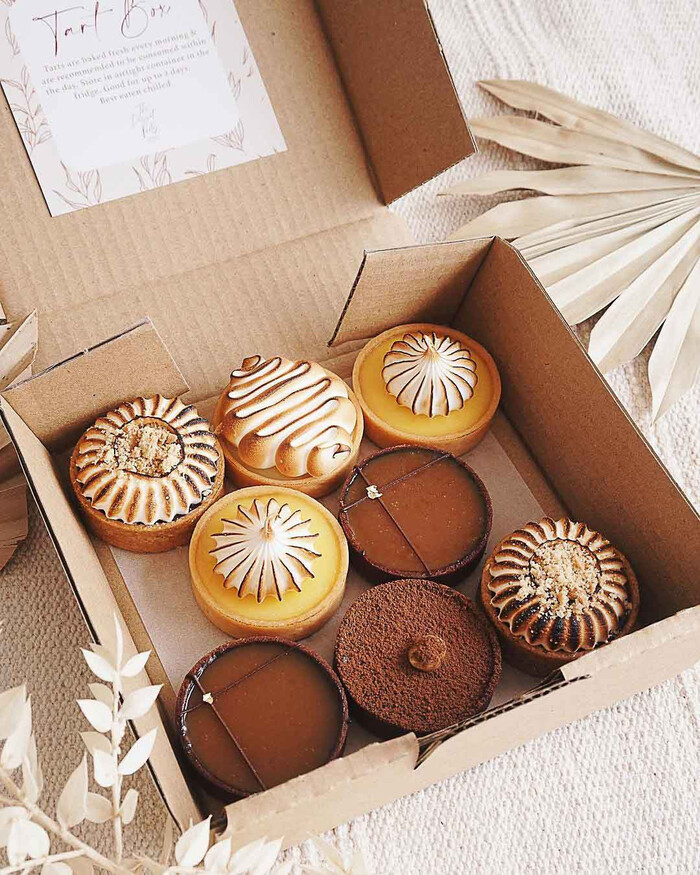 Gifting your daughter a personalized dessert box and a bottle of exotic wine is a wonderful way to show her how much you care. Organize a selection of glazed donuts, sandwiches, cupcakes, cheese, and their favorite chocolate bars for a night of comfort food.
5. Meaningful Daughter Pillow Case
6. Night Light Lamp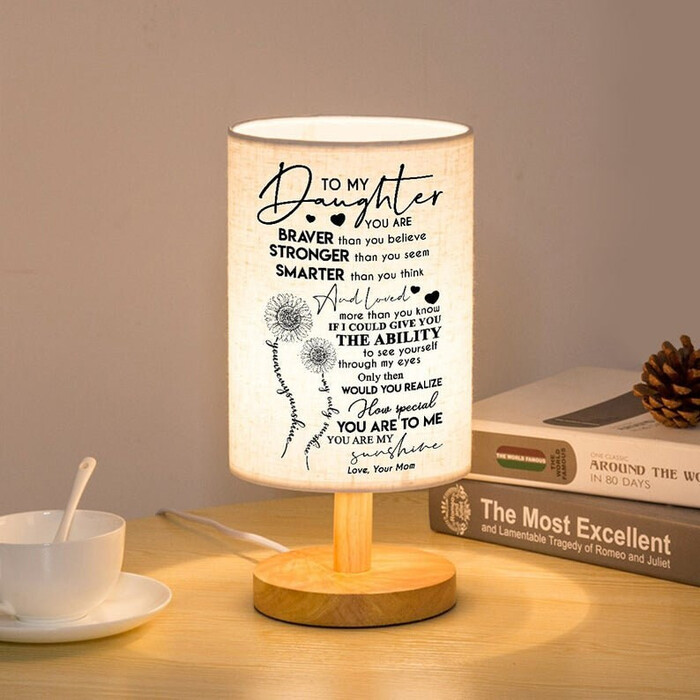 This is a one-of-a-kind gift, a light lamp engraved with a love poem written by the mom's daughter. The words are etched into the stone and are easy to read. For your daughter, a truly special gift. She can use it as a desk light or a reading light, depending on your needs.
7. Customized Wine Bottle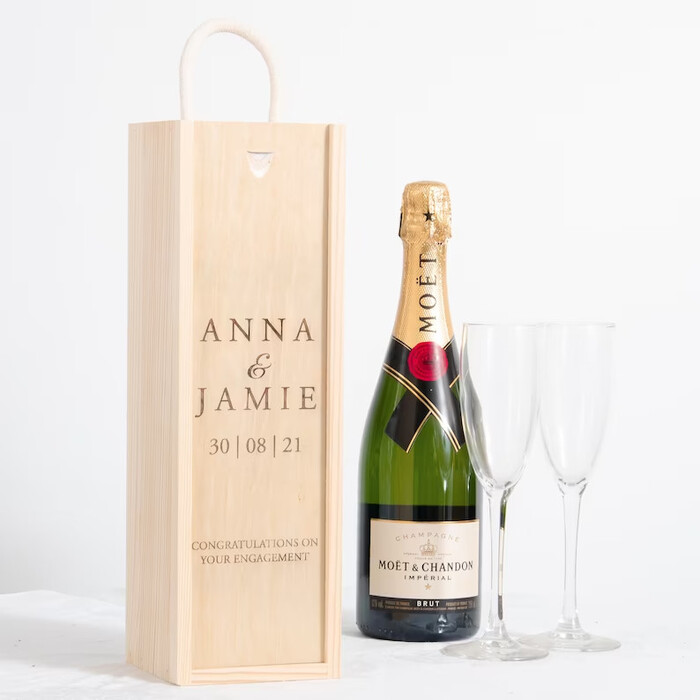 There's no better way to congratulate your daughter and your son-in-law than with a personalized wine bottle. This is one of the best engagement gifts for couples to enjoy together. Engrave her name on the bottle or change the stickers to something more meaningful to her. You can also choose to have a custom box made for you.
8. Photo Album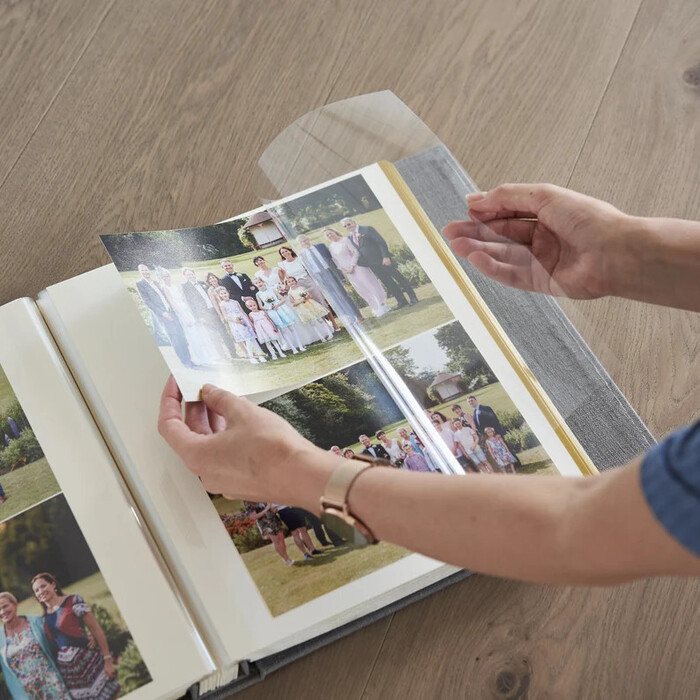 Don't miss the opportunity to make a photo album for your ecstatic daughter! It is possible to give her a photo album that she can fill with wedding photos later, or you can even make a scrapbook of her relationship so far.
9. Date Box Subscription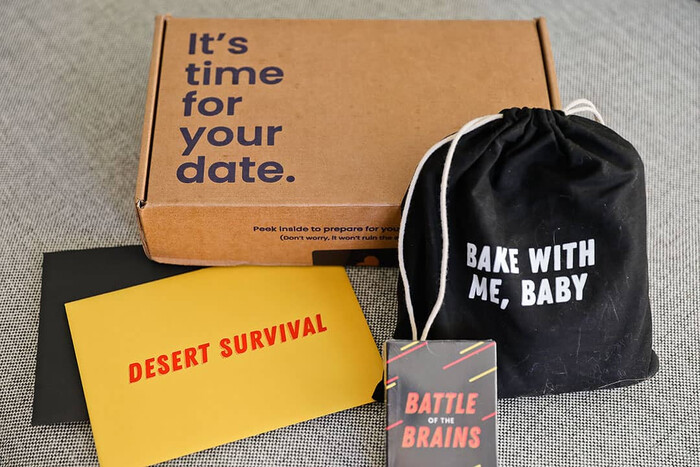 A subscription to a date box can help keep their relationship fresh. This date night in a box includes a variety of entertaining activities and conversation starters to help couples enjoy a romantic evening at home. These are excellent engagement gifts for daughter, and you should give them some thought.
10. Turntable Record Player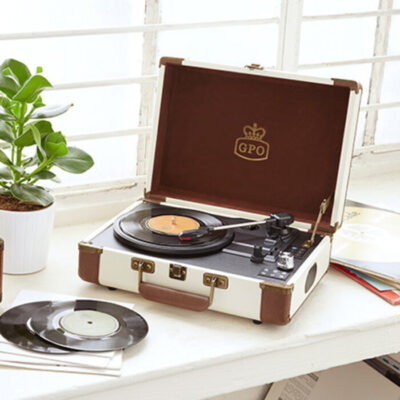 With a record player and a few vinyl records, you can give your daughter the gift of music. For many years to come, she'll be able to dance to the beat of love on this vintage record player.
11. The Best Thing Canvas Print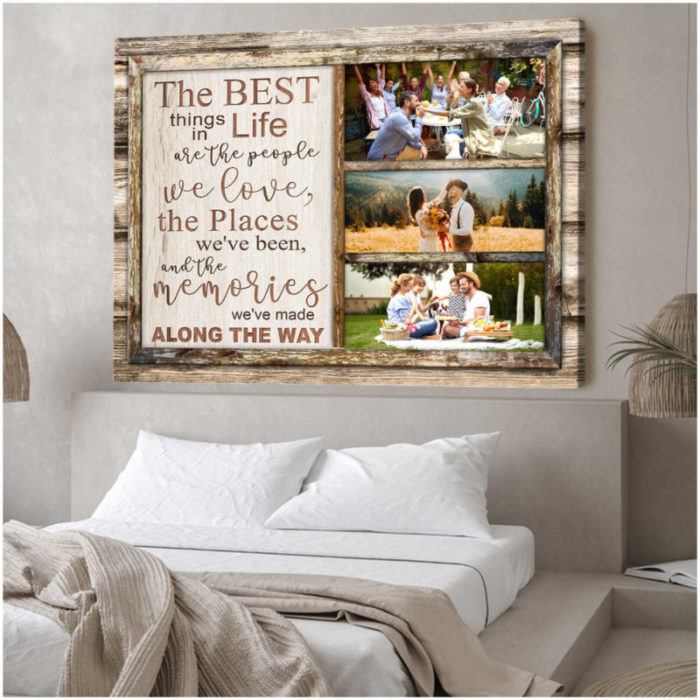 Her favorite wedding gift will be an item she can use to remember her big day for years to come. This wall art can be customized with the names, dates, locations, and stars of your daughter and her husband-to-be.
12. Personalized Brunch Board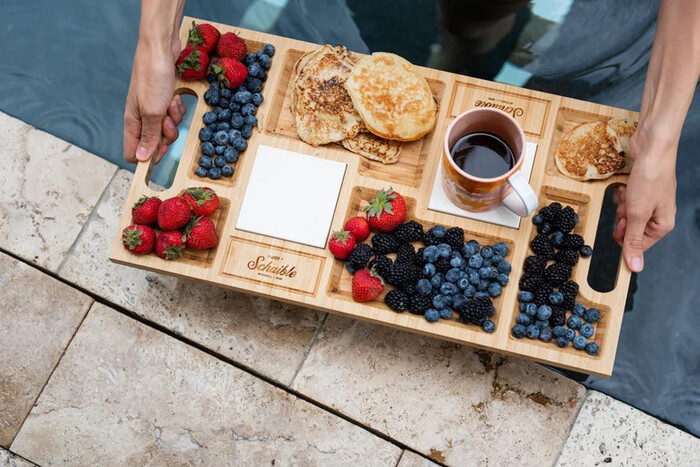 Romantic breakfast in bed with her loved one in the morning is the best way to start the day. Give a couple of these bamboo breakfast trays to the newlyweds!
13. Funny Mr & Mrs. Apron
These Mr. and Mrs. aprons are funny engagement gifts for daughter who excel in the kitchen. This set includes a romantic recipe book, two oven mitts, and one potholder.
14. Rose Gold Glitter Water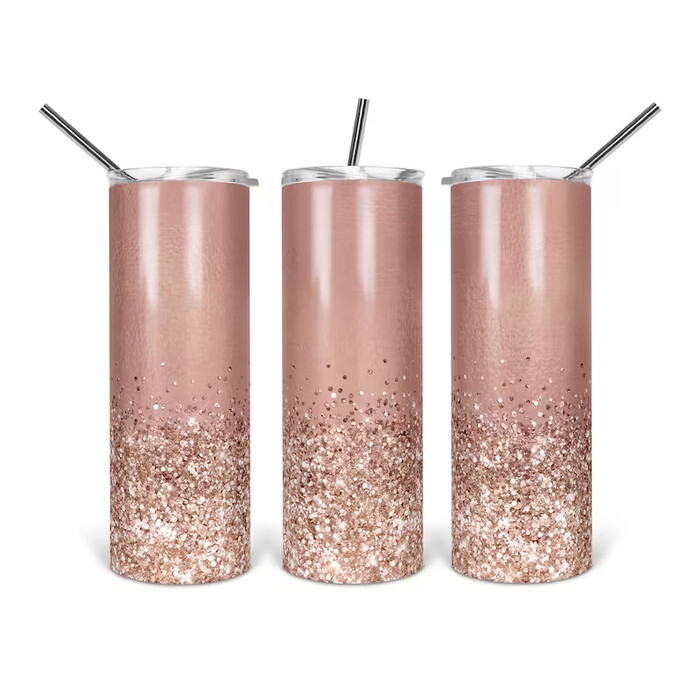 A personalized glitter tumbler (complete with a reusable straw) makes hydrating yourself a little more fun leading up to the big day. As a bonus, these are sentimental engagement gifts for daughter that can be used long after the party is over.
15. Set of Bakeware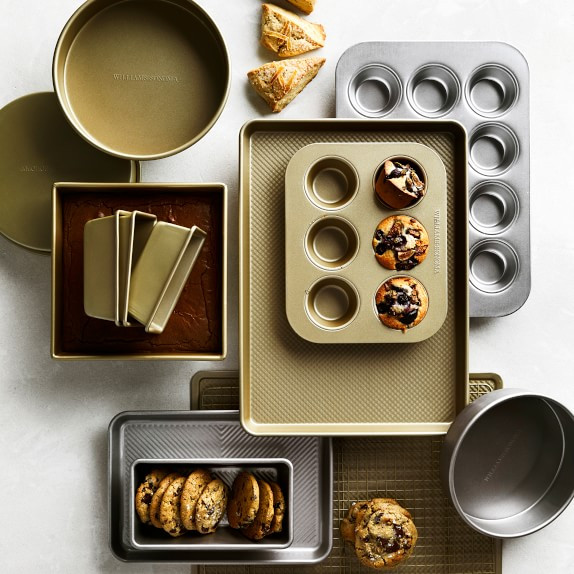 This nonstick 10-piece bakeware set includes baking sheets, muffin pans, loaf pans, and more, perfect for your daughter's new kitchen. Sturdiness and airflow are enhanced by the baking sheet's embossed geometric pattern. This ensures consistent results in the oven with every batch of food she bakes.
16. Wish Jar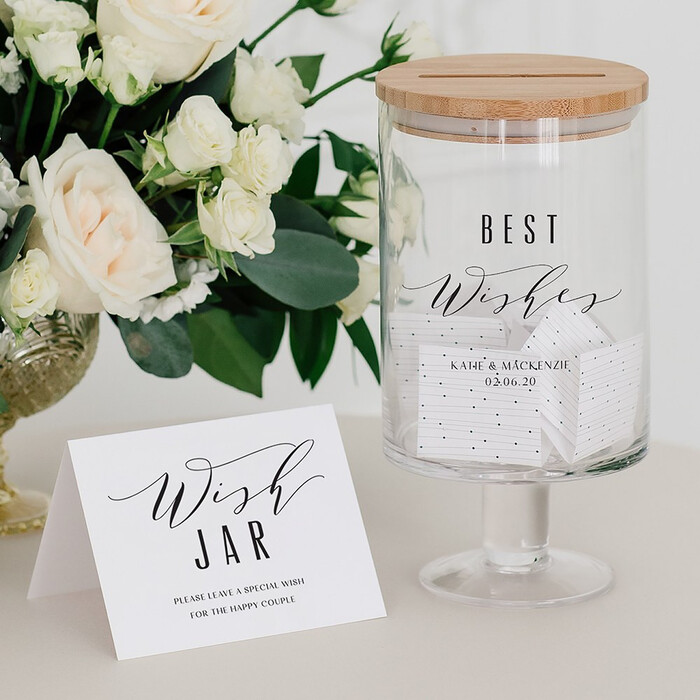 When giving a wish jar, you can fill it with notes from a specific group or leave it empty so the couple can decide when and where to ask for good wishes (like at your office or friend group). It doesn't matter which way it goes, this jar set will make a memorable wedding present for the happy couple.
17. Mother and Daughter Canvas Print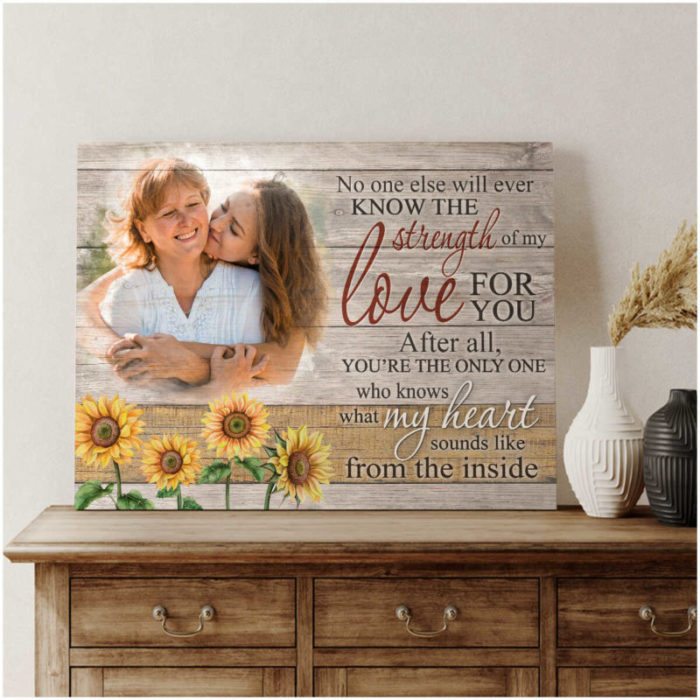 Adding this piece of art to your daughter's home is a wonderful idea. In addition, it can serve as a constant reminder of happy and enjoyable times past. Names have been added to the sign so she can use them to start a relationship.
18. Wireless Photo Mini Printer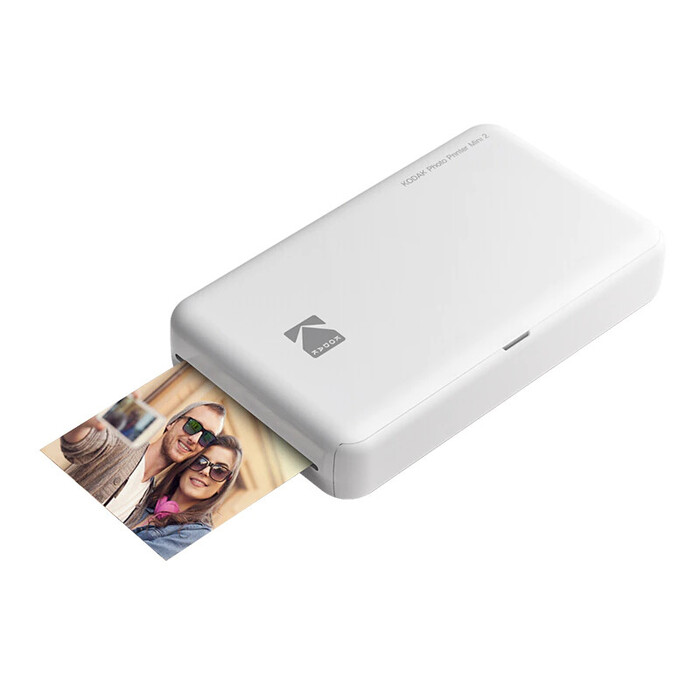 Every daughter, whether she is a tween or a teen, will appreciate having a portable printer that they can use to print their favorite photos whenever they want.
19. Personalized Coffee Bean Bag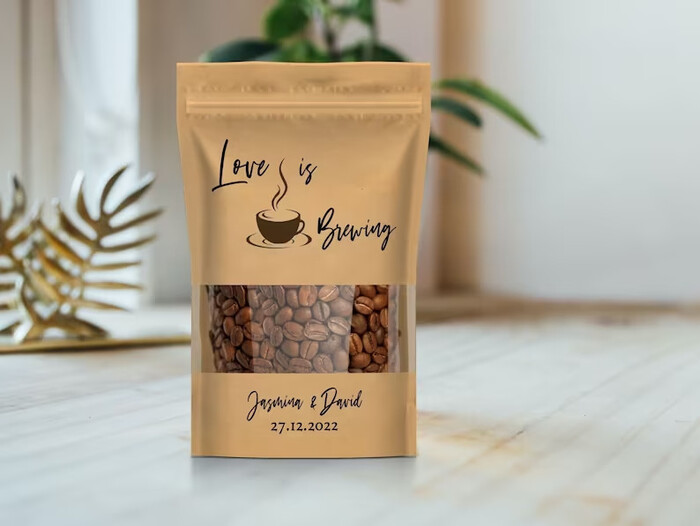 Is she a big fan of her morning brew? Personalize a custom coffee bean bag with your favorite exotic brew. Soft leather, burlap, straw, and cardstock bags are all good options. Your daughter will treasure these thoughtful engagement gifts for daughter.
20.  Cookbook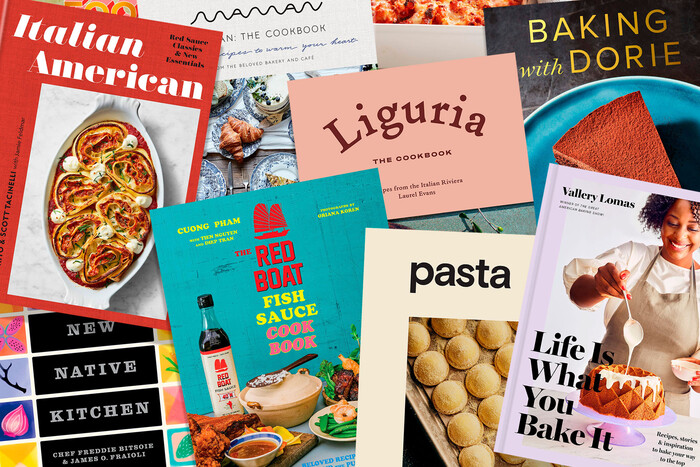 A classic hardback cookbook is an excellent choice as a gift for a woman who enjoys cooking. Make a list of her favorite recipes and color-code them so she can quickly locate them.
21. Round Bulb Terrariums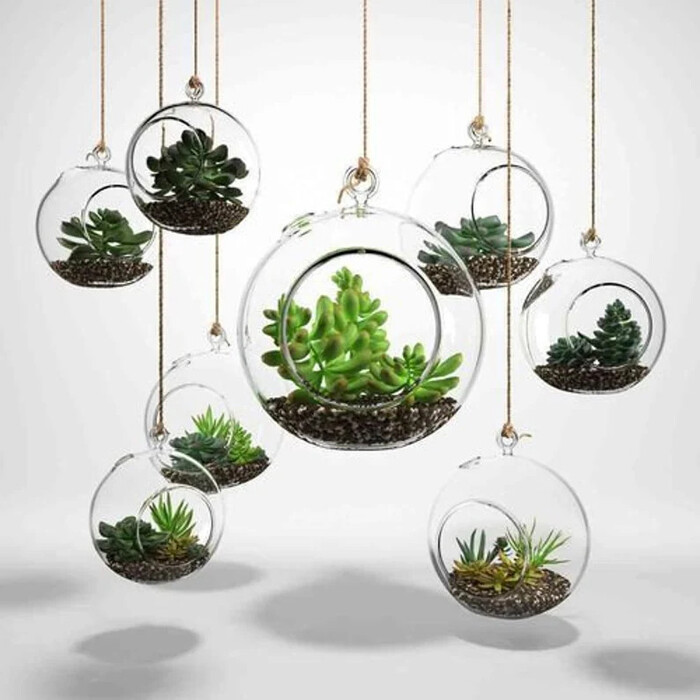 Air plant terrariums are fantastic engagement gifts for daughter that you should consider. It's a one-of-a-kind piece that adds a dash of sophistication to their home's ambiance and surroundings.
22. A Pair of Candlesticks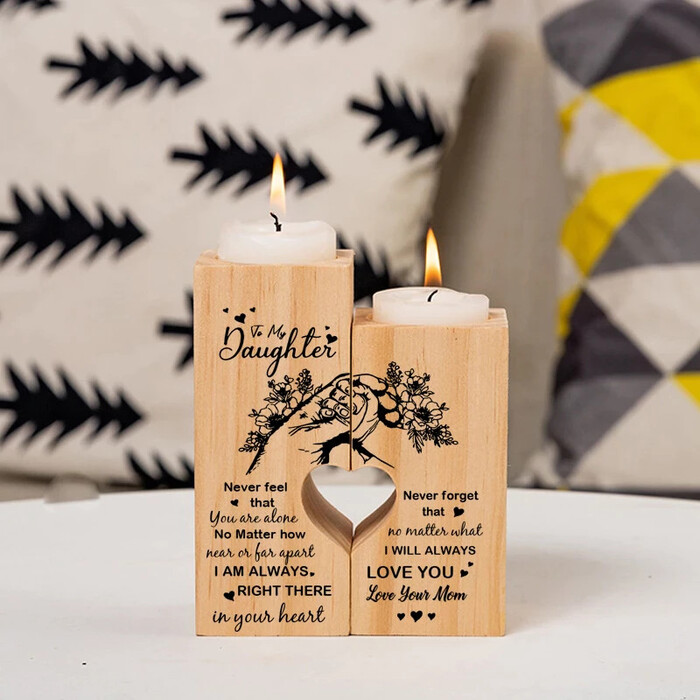 These are perfect personalized engagement gifts for daughter, and the word is a constant reminder of your unconditional love for the one you cherish the most. She'll carry it with her wherever she goes, and she'll never forget how much she appreciates it.
It's made from high-quality wood and features a message that will stand the test of time. It's up to you whether you want to use the candle holders separately or together.
23. God Says You Art Canvas Print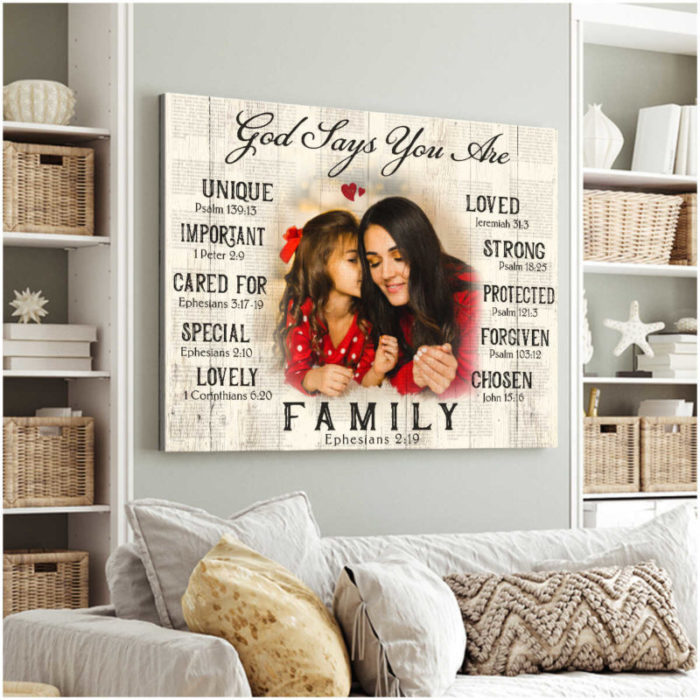 With this personalized canvas, you can make every day a special occasion for your daughter. She'll adore the high-quality canvas, and you can add a special message to remind her how much you value her presence in your life. Personalized with her name and some of her favorite phrases, this canvas is sure to be a hit with your daughter. It's a wonderful memento that she'll cherish for a long time.
24. Customized Cutting Board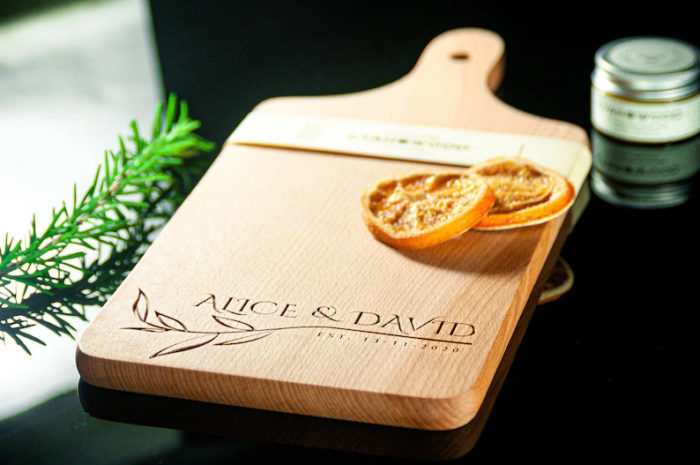 It's possible that your child treasures a particular family recipe. You may turn it into a keepsake for them using this wood cutting board that has been laser-engraved (which also doubles as a cheese board).
25. Birthstone Perfume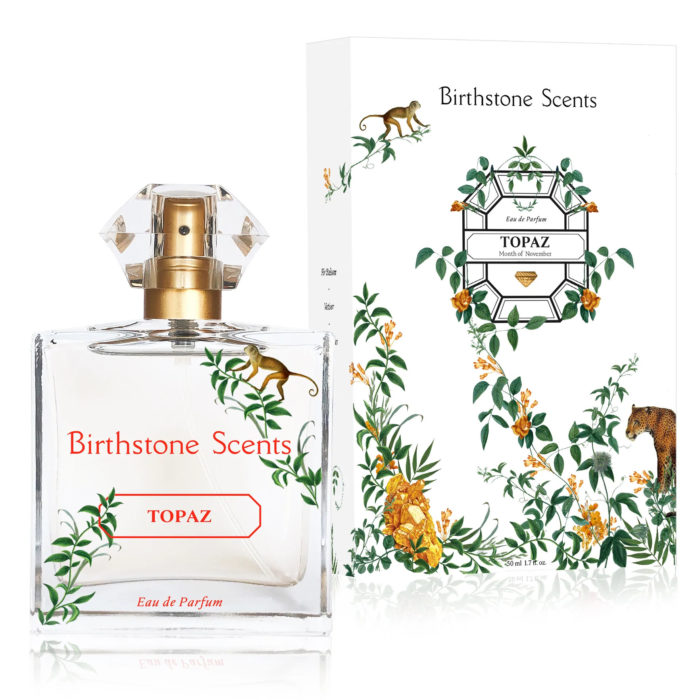 Every time your daughter spritzes on a special perfume, you'll be reminded of her wedding day. For a truly unique gift, get her a birthstone-themed perfume. Perfume and a birthstone pendant necklace are available in gift sets. Additionally, flat lays of wedding photography featuring pretty perfume bottles look stunning.
>>> Read more: 45 Luxury Engagement Gifts For The Newly Engaged
Engagement Gift For Daughter In Term Of Beauty and Accessories
26. Charming Necklace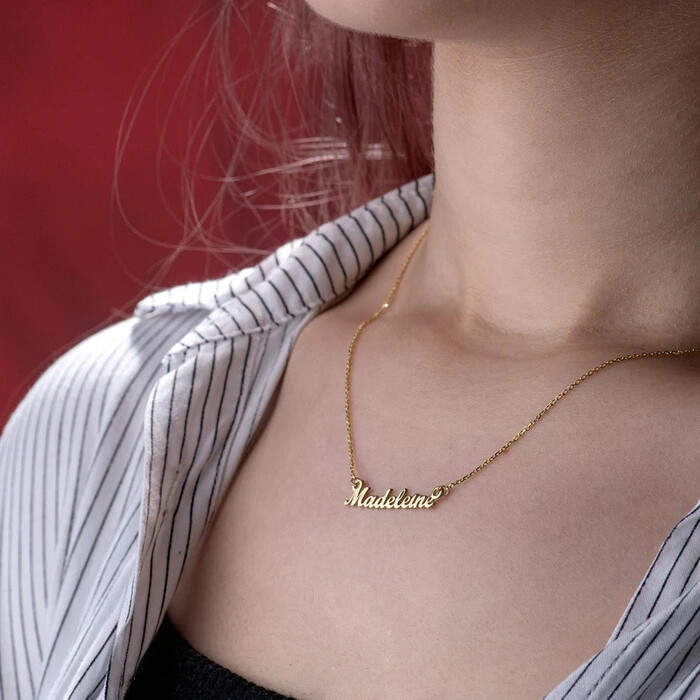 Necklaces with her initials engraved on them are great engagement gifts for daughter. It's a good idea to go for gold in shades of white or rose gold. In some cases, it may be preferable to use two tones.
27. Trendy Swimsuit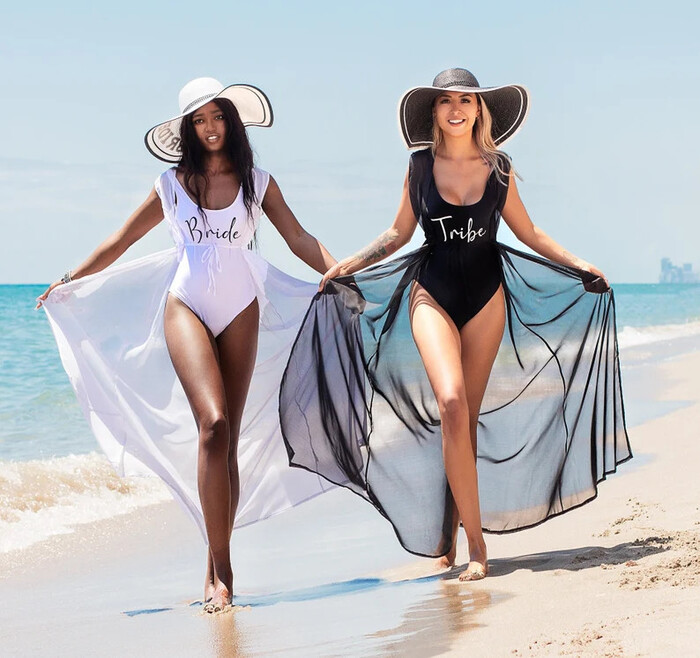 These are wonderful engagement gifts for your daughter to celebrate her upcoming nuptials. It doesn't matter if she's on vacation or not; you've got her covered.
28. Pearl Bracelet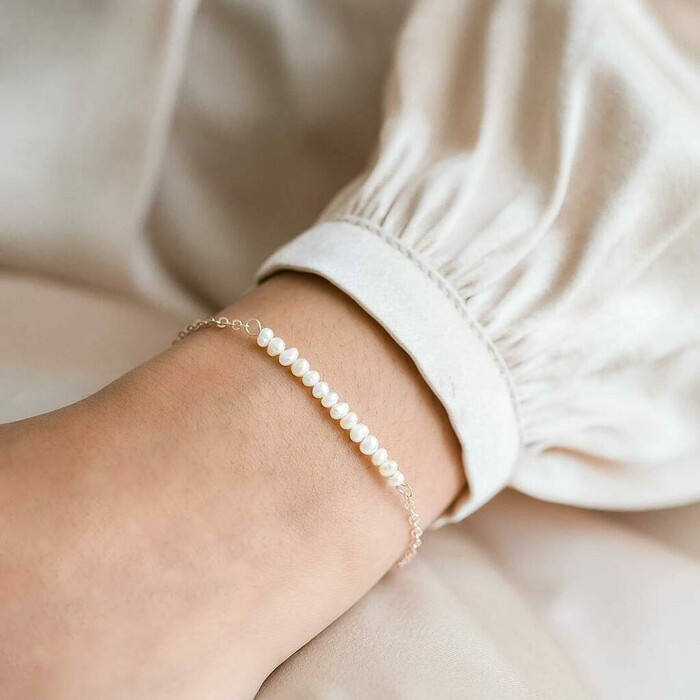 They never go out of style and exude elegance. Wear them as an engagement ring or as a wedding band for her big day. Despite their high price, they are worth the money.
29. Floral Robe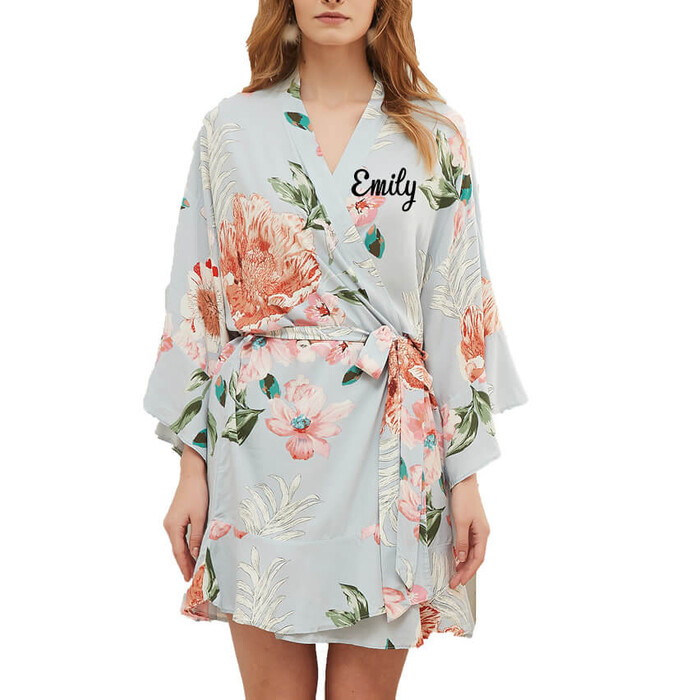 Make the bride-to-be feel like a princess on her big day by gifting her a silky satin robe. By having "bride" or her name monogrammed on it, you'll make it truly unique.
30. Lingerie Gift Box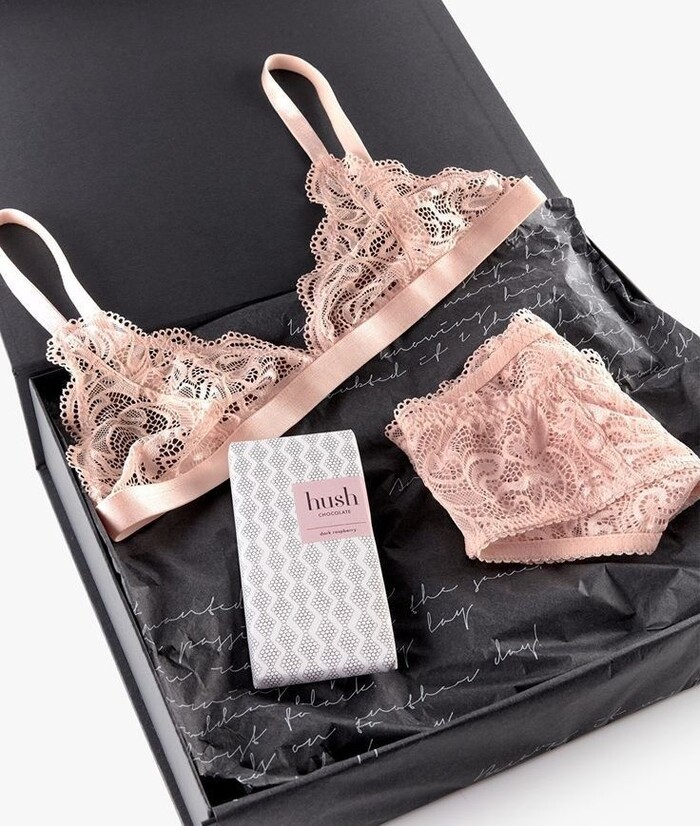 Gift her a set of charming lingerie to help her activate her sexy and make her partner's socks fall off. A honeymoon is a once-in-a-lifetime opportunity.
31. Nail Polish Set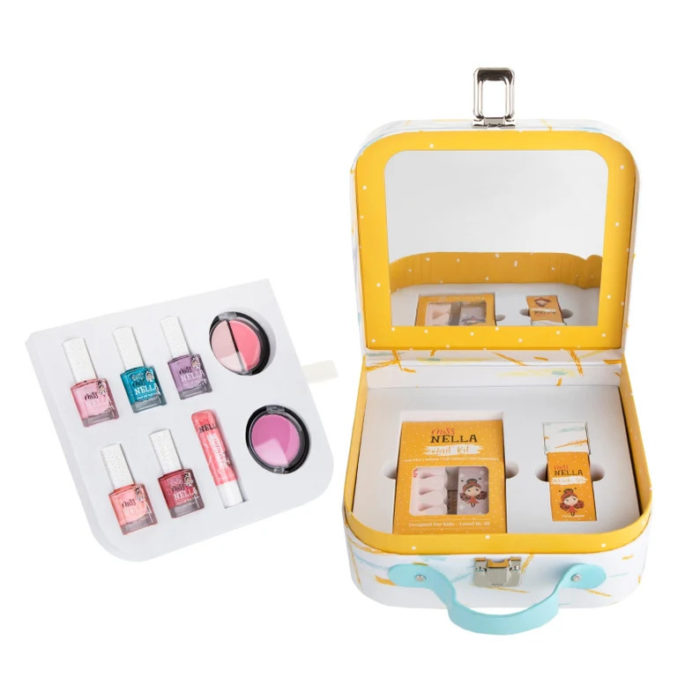 A happy bride-to-be is a well-dressed one. Whenever she can't make it to the spa, give her a manicure kit to keep her nails looking their best.
32. Gorgeous Earrings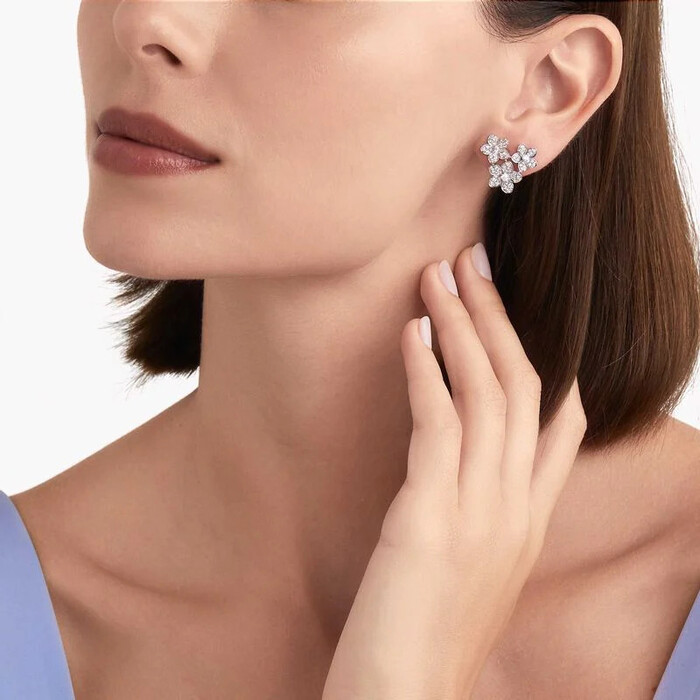 Stunning earrings are one of the best options for engagement gifts for daughter. Invest in a precious gem like her birthstone, a mix of his and hers, or a random but attractive one.
33. Stunning Headpiece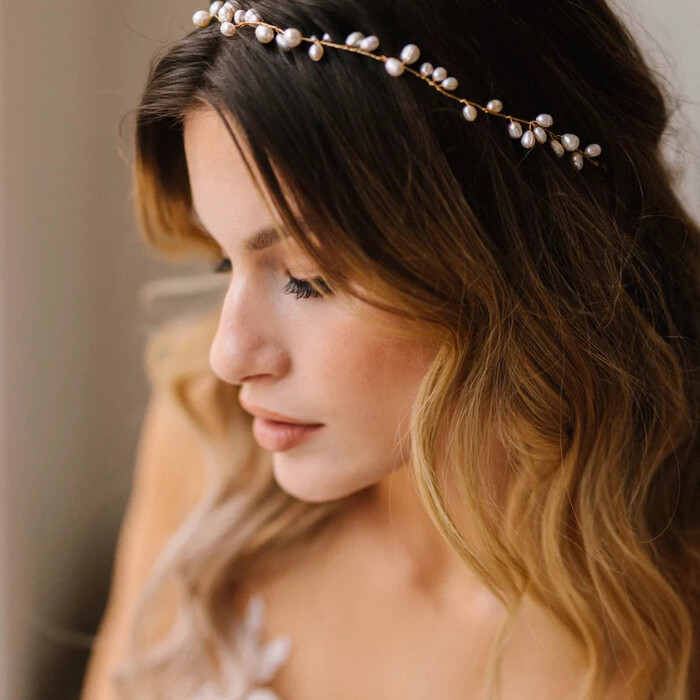 Invest in a royal headpiece for your little princess. You can go urban classic, rustic, whimsical, boho, modern, or tres chic depending on her personality and wedding theme.
34. Wedding Garter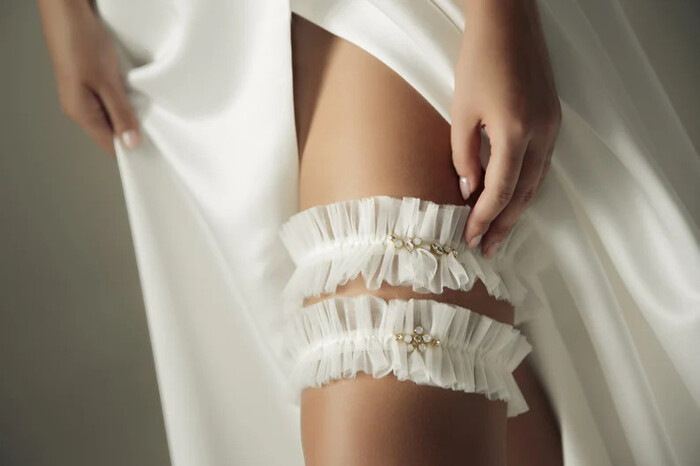 A special gift, such as a garter, is appropriate for the romantic daughter. Lace, silk, and encrusted styles are all good options for a keepsake.
35. Jewelry Storage Box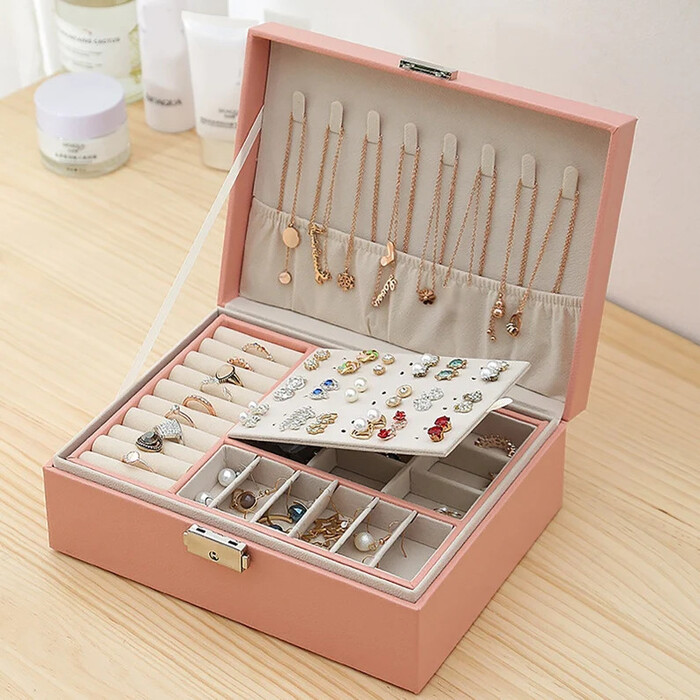 Your sister just won big, but she occasionally needs a place to keep the ring. One of the most appropriate engagement gifts for women is a jewelry box. Add crystals, rhinestones, or even freshwater pearls to it to make it look even more beautiful.
36. Customized Ring Box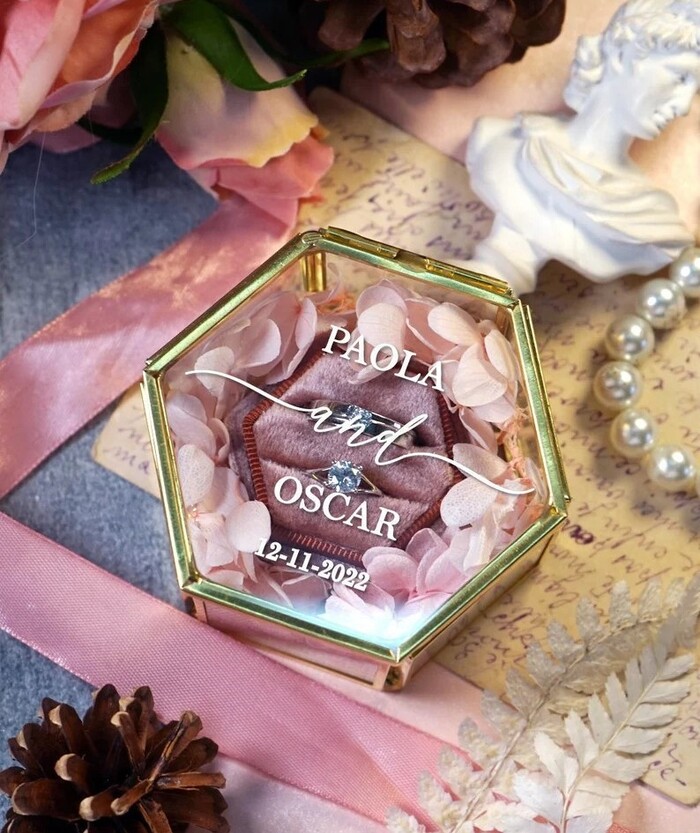 A monogrammed ring box is a great gift for newly engaged couples who appreciate the practicality and personalization of a monogrammed item. This one comes in a variety of colors.
37. Massage Roller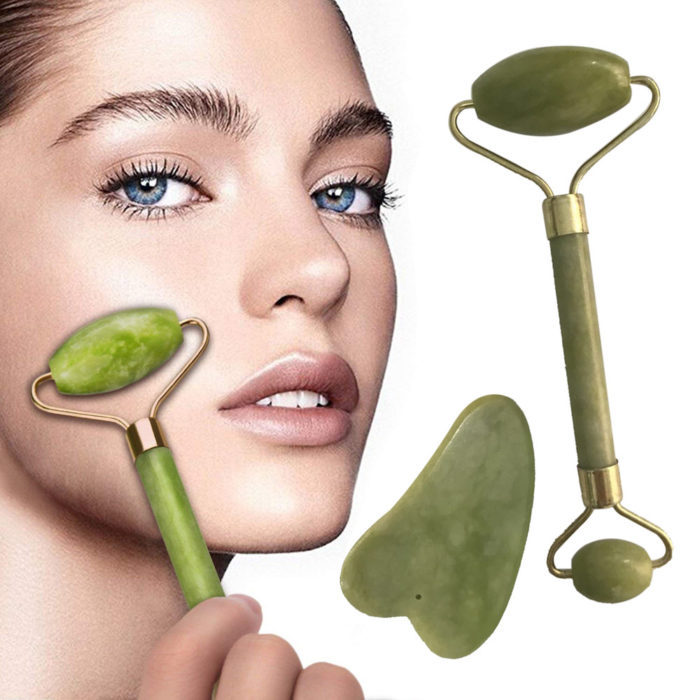 Preparing for an engagement party can be stressful, which is why taking some time to unwind and unwind is essential. Jade facial rollers are a great way to relax at home and achieve a zen, spa-like experience in the comfort of your own home.
38. Leather Tote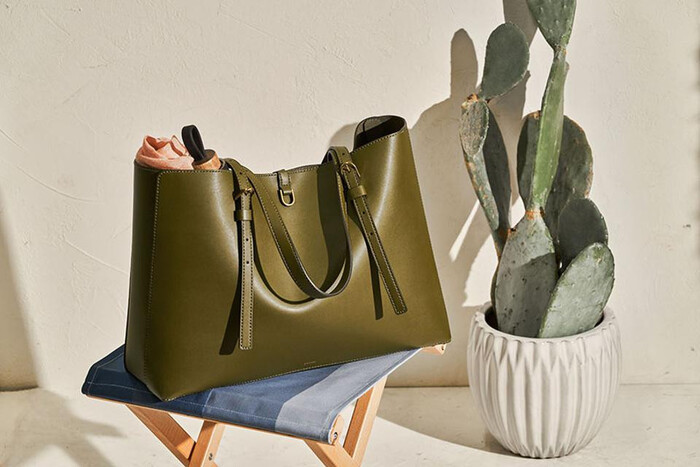 A woman can either carry a wallet with the essentials or a bag filled with everything she could need. There are two types of women in the world. This vegan leather tote will be a hit with the latter.
>>> Maybe you're interested in:
There's no need to worry if you're looking for unique engagement gifts for daughter. You don't need much more than this thoughtful gift guide from Oh Canvas to show your children how much you care. We wish you love, pleasure, and wonderful gifts for the approaching engagement celebration.