If you're finding the best gifts for the wife who has everything, this post is your savior. Oh Canvas has compiled the most thoughtful, practical pieces that make any woman feel loved and special. Each gift has its own charm from make-up appliances to personalized items to satisfy your wife's taste and interest. Browse the list and pick your favorite ones. You can give them to her on any special occasion or just because.
Personalized gifts for the wife who has everything
1. Mixed Bouquet Subscription Box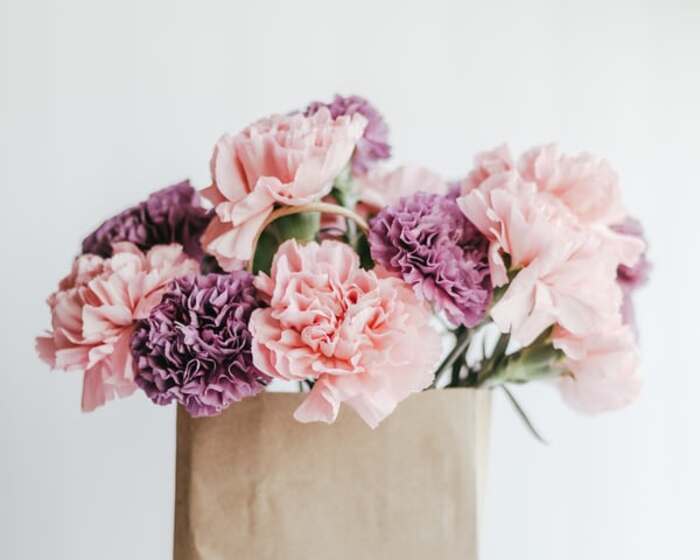 Does your loved one enjoy a lavender gift? Send her monthly bouquets of flowers to celebrate her birthday or commemorate her wedding anniversary. Make sure you don't notify her that additional fun colors are on their way… until they're on her doorstep. We bet she'll love and appreciate how sweet and thoughtful you are.
2. Custom Name Canvas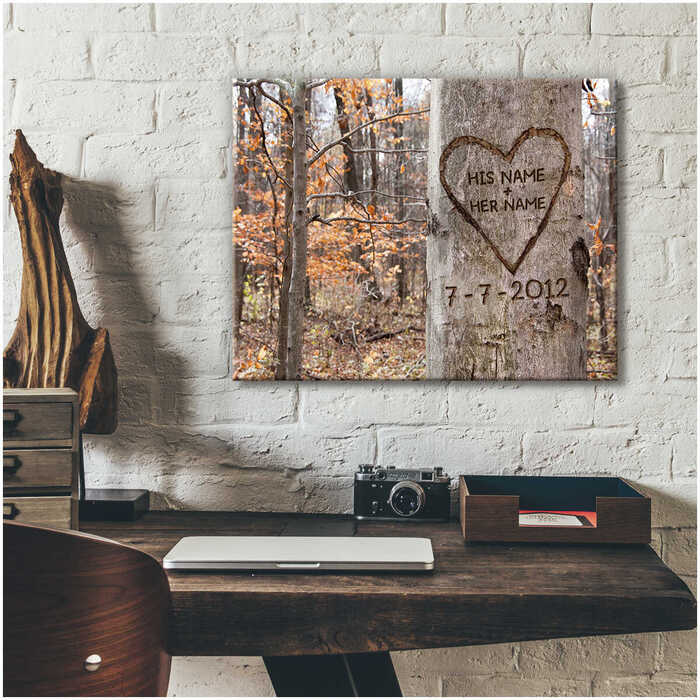 Looking for the best gifts for wife that has everything? The personalized name canvas is a brilliant option for a practical gift. Have names and the anniversary date to let beautiful memories stay forever.
3. Leather Pocket Wallet
This slight leather wallet makes life easier for her to keep daily basics. She can carry different cards and a few dollars. When you add your sweet personal touch to the wallet, your wife will appreciate this personal assistant for years to come.
4. Personalized Recipe Box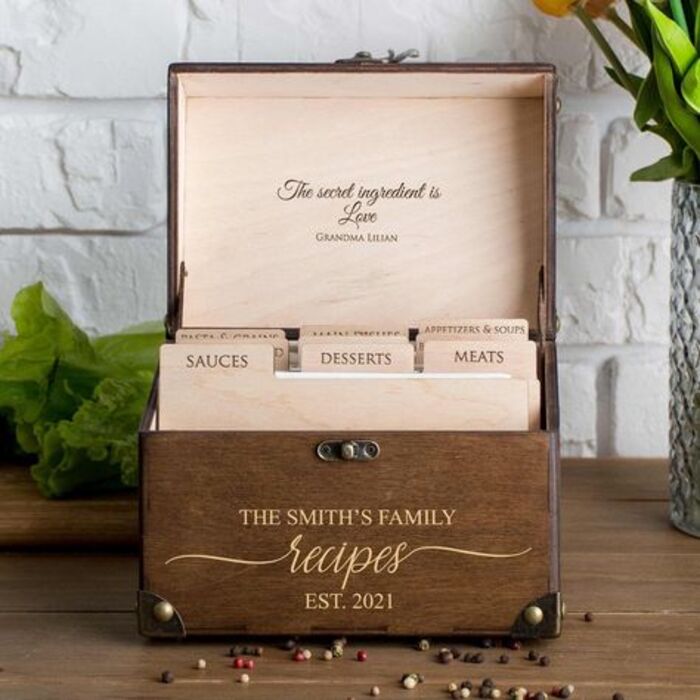 This keepsake holder is a great way to preserve your family's favorite dishes. Your wife's name is etched on the box's front, and it has plenty of room for all her modern and traditional recipes.
5. Pet Portrait Necklace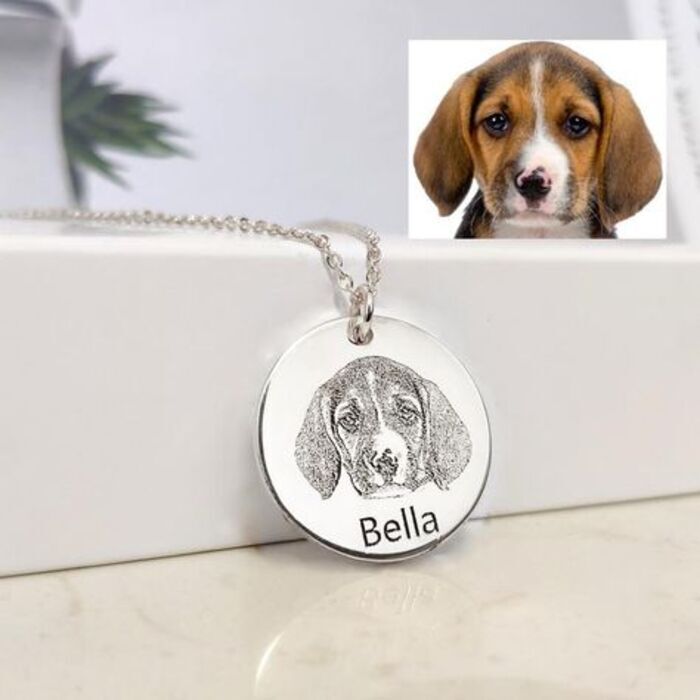 Let your wife preserve beautiful memories with her furry child via this amazing pet painting necklace. Give a gold, rose gold, or silver one personalized with his name and photo to make it the most sentimental gift she's ever received.
6. Custom Portrait Keychain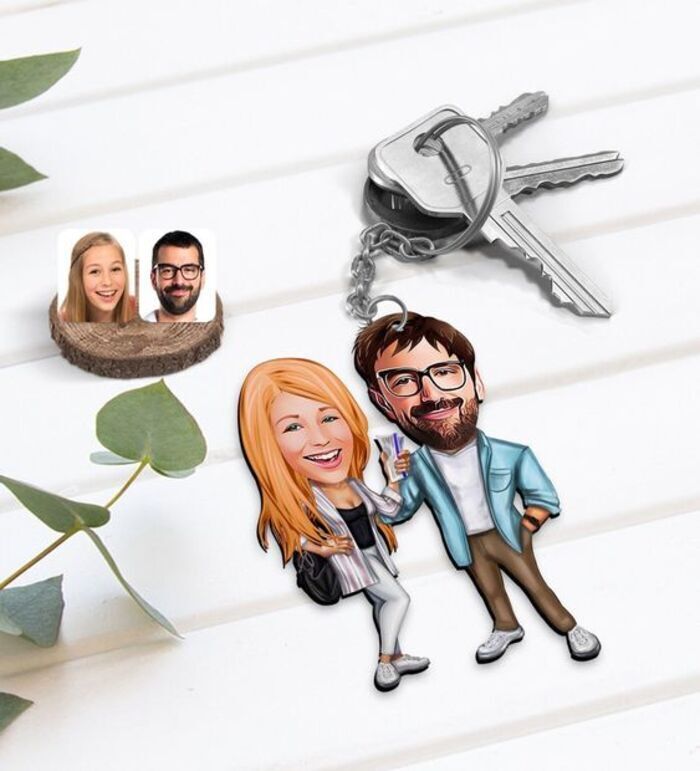 On the hunt for creative gifts for the wife who has everything? With a lovely picture of you and your wife, this keychain will be a funny keepsake that she's sure to treasure.
7. Jade Crystal Facial Roller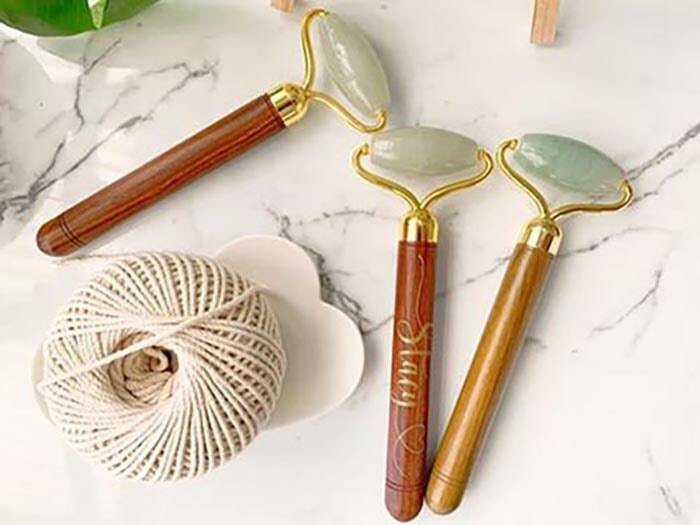 This crystal face roller will keep your wife's skin looking its best all year. It'll quickly become a must-have item for her daily routine thanks to its ability to alleviate stress and anxiety. With her name or initials on it, this roller will earn itself a place of honor on her nightstand.
8. Personalized Photo Canvas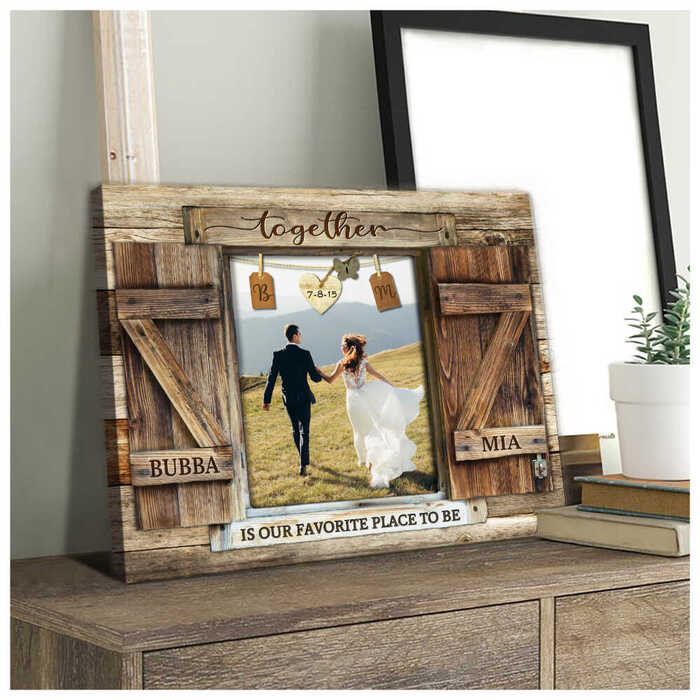 Warm up your bedroom with a custom photo canvas that shows your love and care for your other half. Just by uploading your favorite photo with her, special date (like her birth month), you've got an amazing piece of wall art decor that she'll be surprised to receive. Personalized gifts for wife like this gorgeous canvas will never go over the top.
9. Personalized Makeup Bag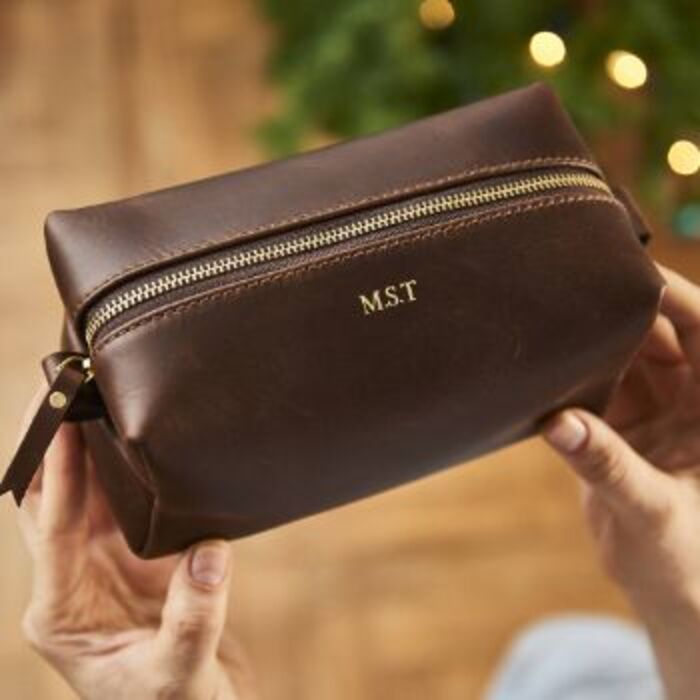 Show your spouse how much you understand her by giving her this excellent custom-made makeup bag. All her cosmetics will be kept organized in this bag when she uses them at home or brings them for traveling. If you're seeking personalized gifts for the woman who wants nothing, don't miss out on this practical item.
10. Wine Cork Holder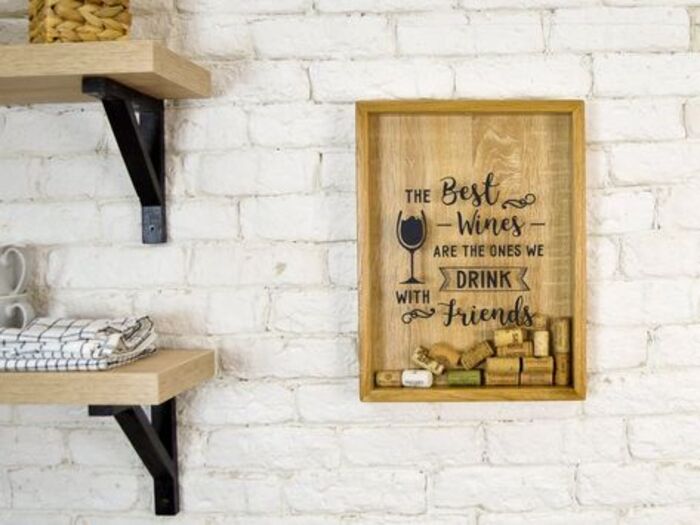 Personalize your home with this handcrafted wine cork holder. From now on, she'll have a more creative way to commemorate those special events, wedding anniversaries, birthday parties, baby showers, and so on.
>>> Recommend reading: Top 42 Romantic Gifts For Wife That Make Her Feel Special
Great gift ideas for wife who has everything: Wellness and Beauty Care
11. Silk Pillowcase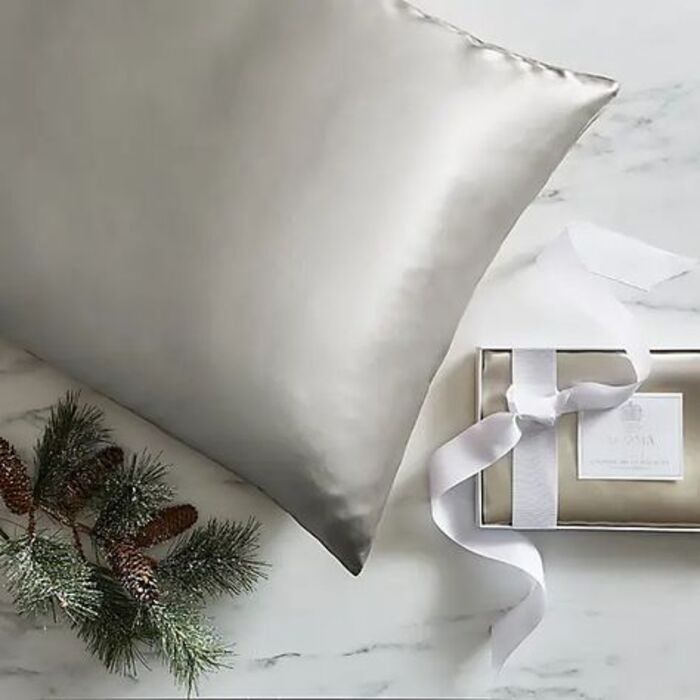 Using silk pillowcases can significantly impact the appearance of your hair and skin since they prevent friction. Opt for her favorite color to bring this gift to the next level.
12. Makeup Set + Bag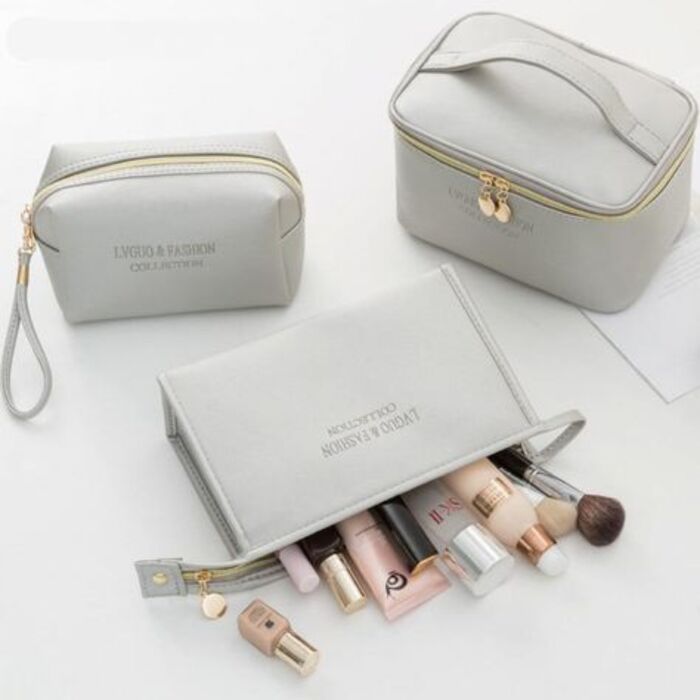 This makeup set won't go over the top regarding thoughtful gifts for the wife who has everything. It's a great way to introduce her to her new everyday look. Adding a lip balm and sleep mask with natural ingredients in this new box for a more caring on this holiday. Along with an adorable bag, this gift basket will delight her day.
13. Pajamas Set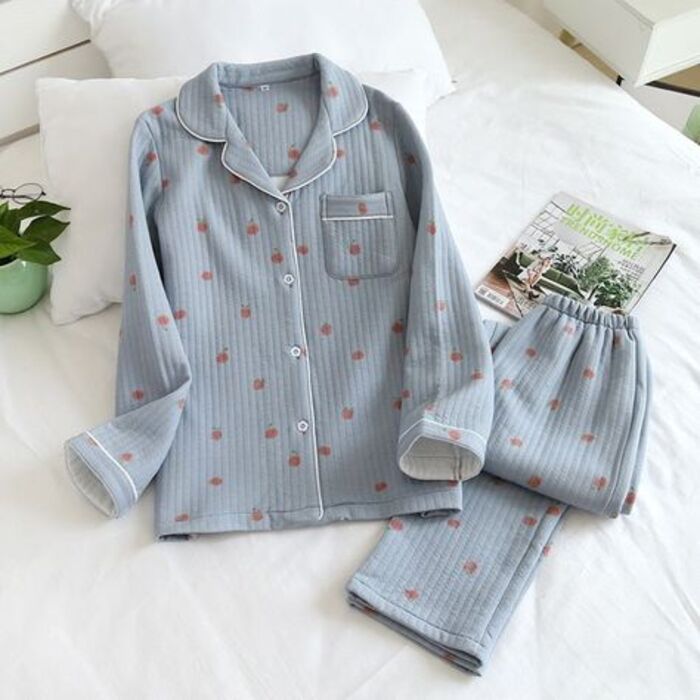 Show how much you care about your wife by giving her lightweight, comfy pajamas this holiday season. The satin finish on the pajama set lends it an upscale and lovely look. It's perfect for those who suffer from night sweats or prefer a more comfortable night's sleep.
14. Bath Tray Caddy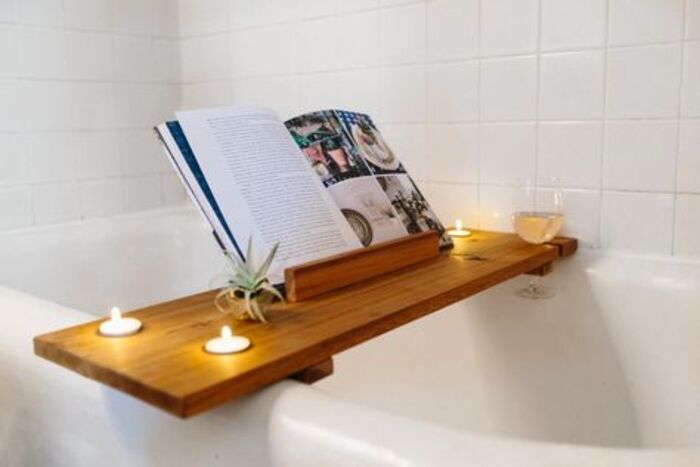 You can't go wrong with a bath tray caddy when finding the gift for wife that has everything. After a long day, she'll enjoy having a peaceful bath with her favorite book and a cool glass of wine, thanks to its adaptable design, heavy-duty construction, and various storage options.
15. Face Mask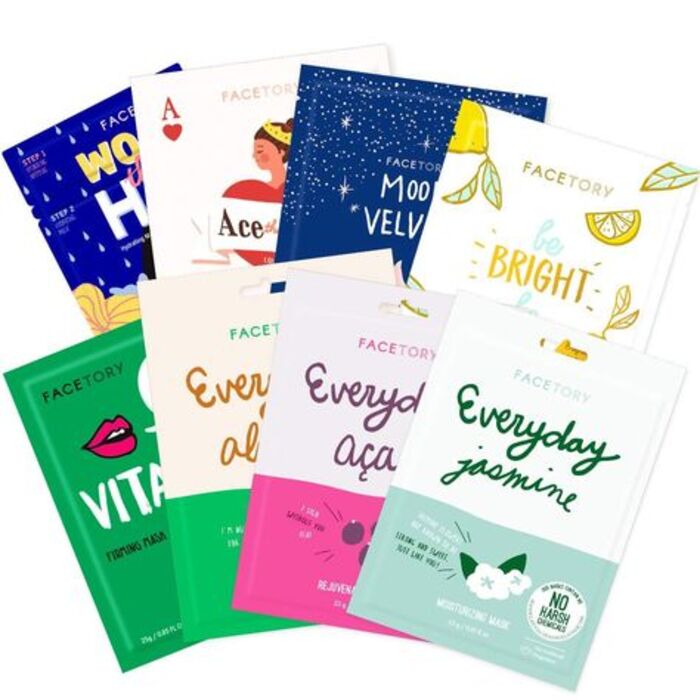 These incredibly natural sheet masks give your spouse a little pampering at night. Applying them helps her improve skin hydration and nourishment. She'll appreciate pleasant experiences that reduce the stress of a hard-working day.
16. Cashmere Scarf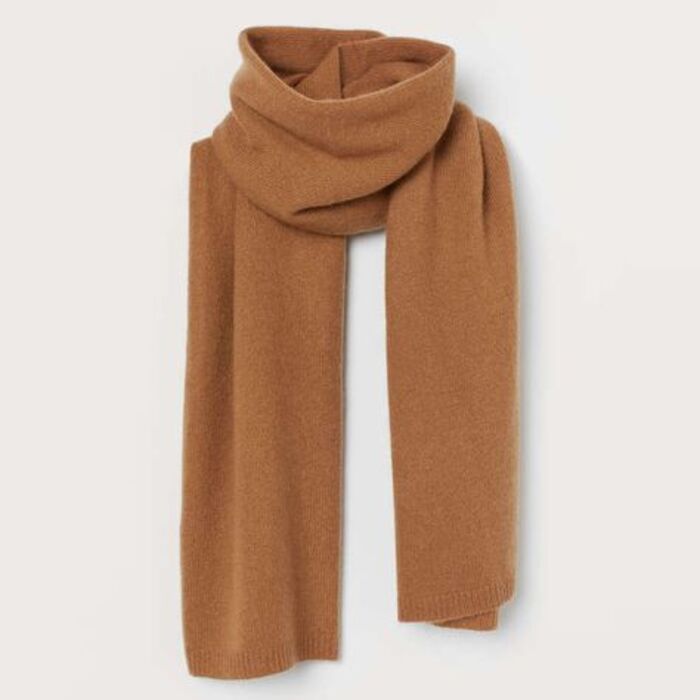 Cashmere is one of the most luxurious materials on the market to keep her in the perfect temperature. She'll never want to leave the house without this large wrap for a cozy night because it's effortlessly gorgeous and adaptable.
17. Cozy Weighted Blanket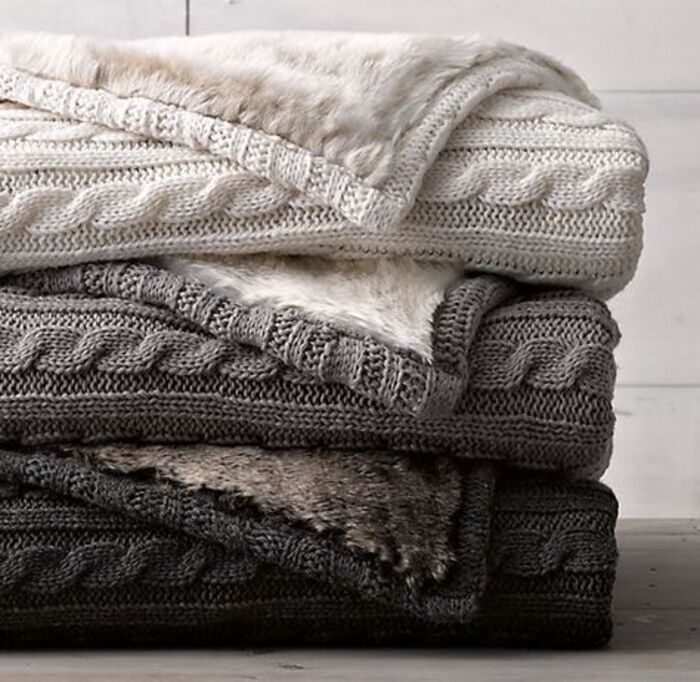 Nothing beats swaddling yourself in a decent blanket when it comes to being cozy all night long. Stylish and plush, the multiple colors faux-fur blankets are the epitome of luxury. They are warm gifts for the woman who wants nothing, showing how sweet and thoughtful you are on the special date.
18. Essential oil diffuser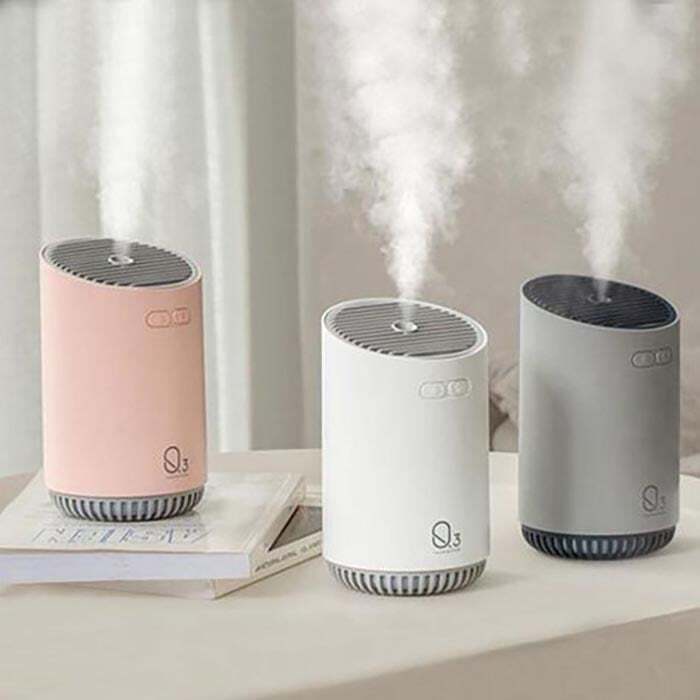 If your spouse needs more relaxing time after long days at work, give her this practical present. The ultimate ambiance is created with this beautiful diffuser's combination of light and aroma.
She'll be grateful for this spa day idea a lot. If you want to take this gift to the next level, opt for some essential oils that she might love. Rose, sweet orange, herbs, olive oil, and many other natural scents are great options.
19. Facial Steamer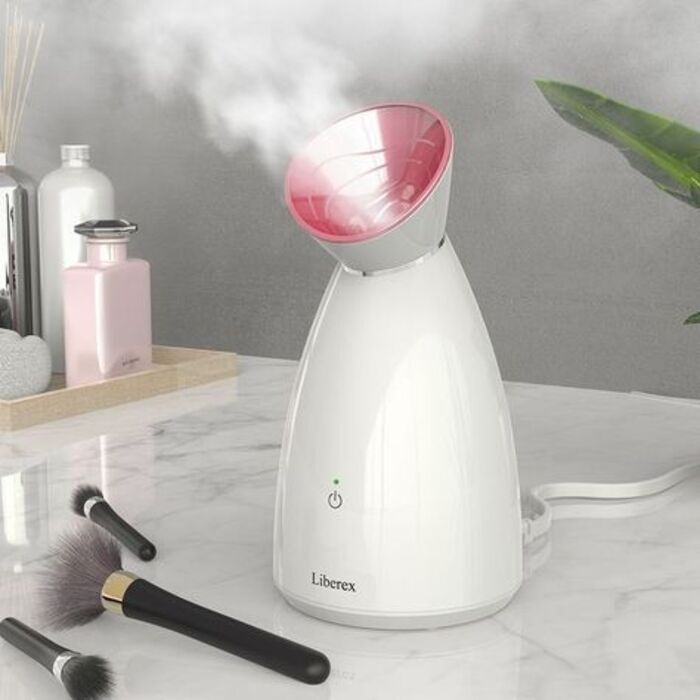 These face steamers make great birthday gifts for the wife who has everything. In addition to being suited to all skin types, this product will help clear her complexion, detoxify her skin, and keep it hydrated and softened. For a wife who is always aware of her skin, this steamer is a cool option to enhance her beauty.
>>> Maybe you liked: 33+ Best Gifts For Pregnant Wife That She Will Treasure In 2022
Gifts for the woman who wants nothing: Home Furnishings and Others
20. Self-Watering Wet Pots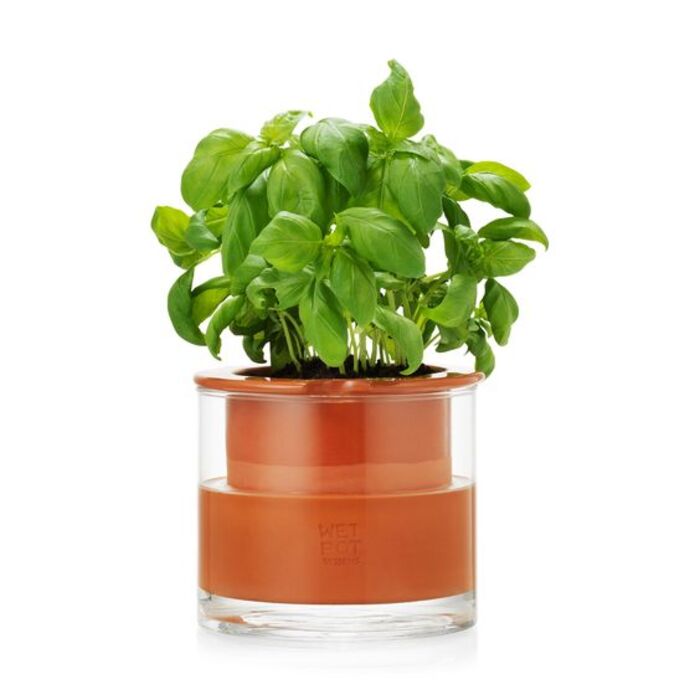 Spruce up her home decor with these clever tree pots. The terracotta pot allows the plant to take in only the moisture it needs, while the glass outside stores the surplus moisture (and keeps it from leaving rings on her furniture). Opt for these pots if you're finding uncommon gifts for wife.
21. Cute Canvas Art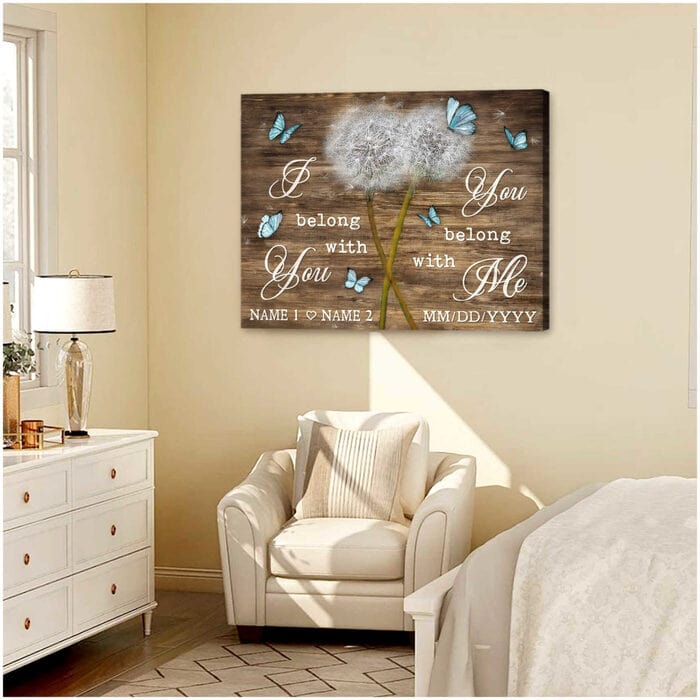 Tell your life partner how adorable she is with this cute canvas print. It'll add a fun vibe to her home as well as give her more motivation and energy. Don't pass out on this option when seeking heartfelt gifts for the woman who wants nothing. She's bound to hang it in the most visible place in her home so that she can see and smile at it every day.
22. Glass Cake Stand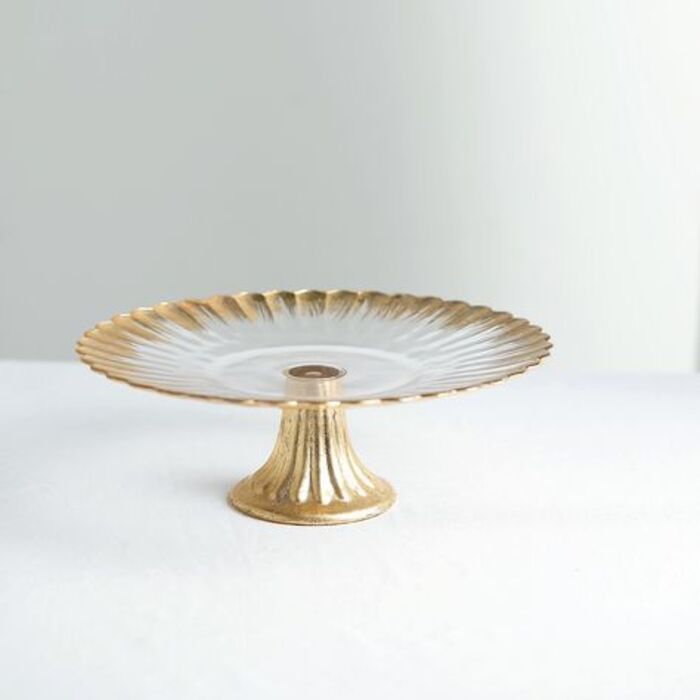 Want to help her show off the delicious cakes that she made? A handmade glass cake will elevate her baking achievements. It's also a charming piece for kitchen decoration that she hasn't expected before. With this stand, she's bound to welcome her friends and colleagues to come and taste new desserts. So interesting to see her as a sous chef!
23. Mini Wood Planters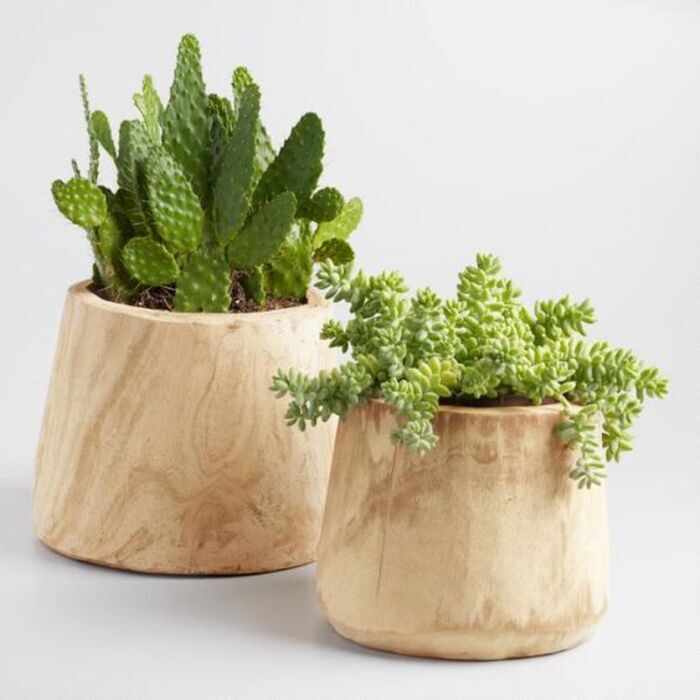 Show your woman how much you understand her and care about the home with these eco-friendly planters. Being created from recycled materials, reclaimed wood, and bioplastic, these pieces are the most meaningful gifts for the wife who has everything you've prepared.
24. Noise-Cancelling Headphones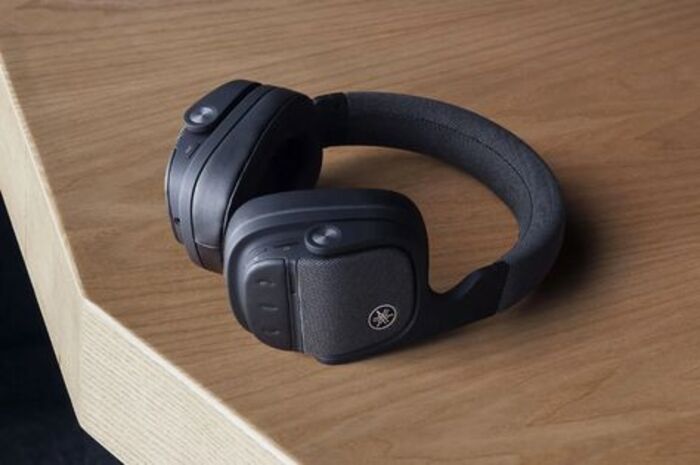 This tech gift will be handy if she works in an open workplace. Though it might be pricey, it's a brilliant option for her birthday, Valentine's Day, or Christmas. It's pretty to go with a five star reviews apple watch. We're sure that this fashionable gift will satisfy her interest.
25. Wooden Bookends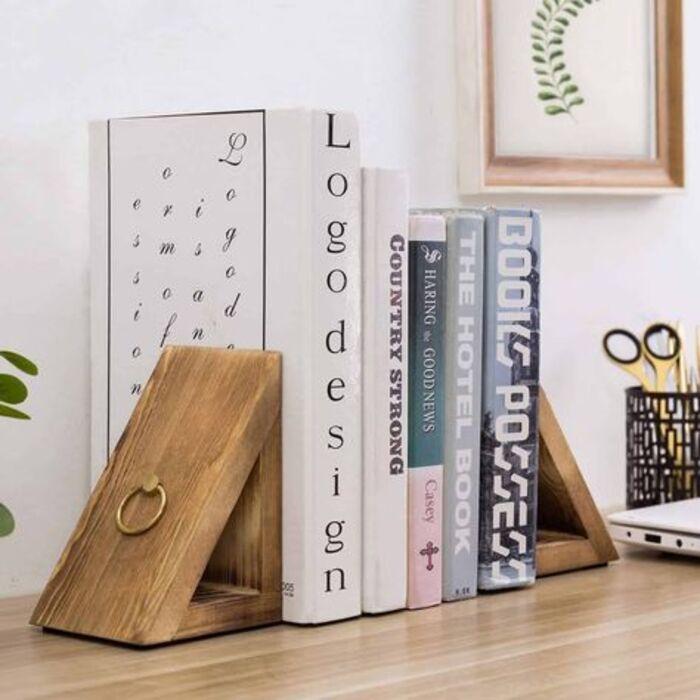 These rustic wooden bookends add a vintage touch to her working desk or bookshelves. They are practical presents that keep an organized working space and make it more charming. Get these excellent items if you want to find the perfect gift for your wife.
26. Home Decor Subscription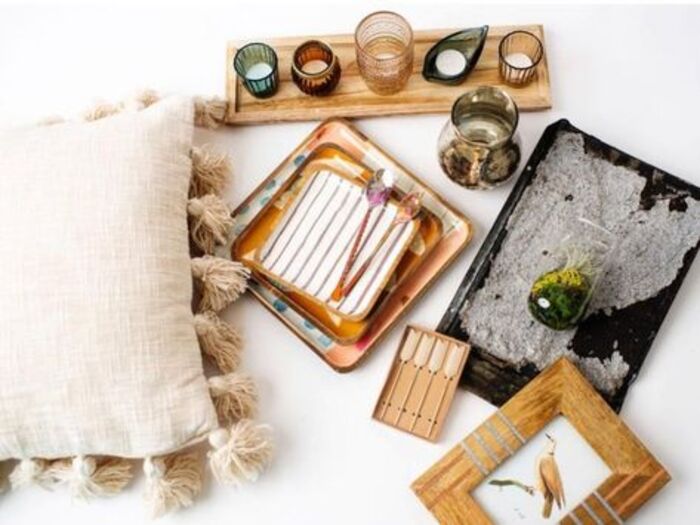 If she's continually rearranging the house or buying something from the Pottery Barn, then a DIY kit subscription is a perfect solution to satisfy her passion for interior design. Get her five to eight items in every package to assist her spruce up the living area. With your support, she'll find decorating her cozy nest more interesting and meaningful.
27. Instant Camera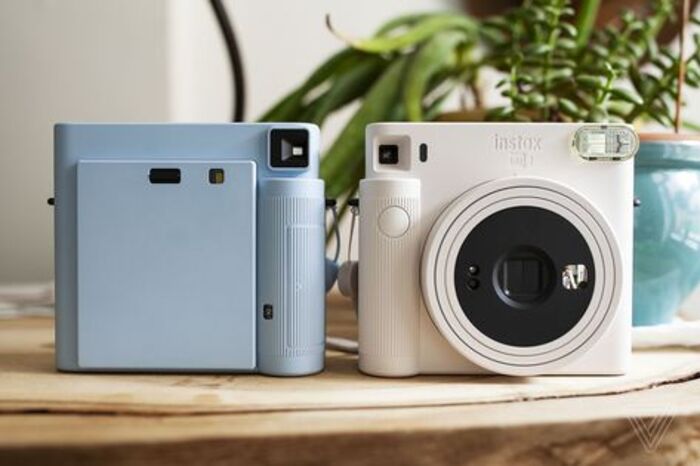 Have you still not decided what gifts for the woman who wants nothing? This camera might put an end to your research. It helps her take funny pictures with you or her family and print them immediately. Memories are saved, and she'll treasure this cute present for a long time.
28. Weekender Bag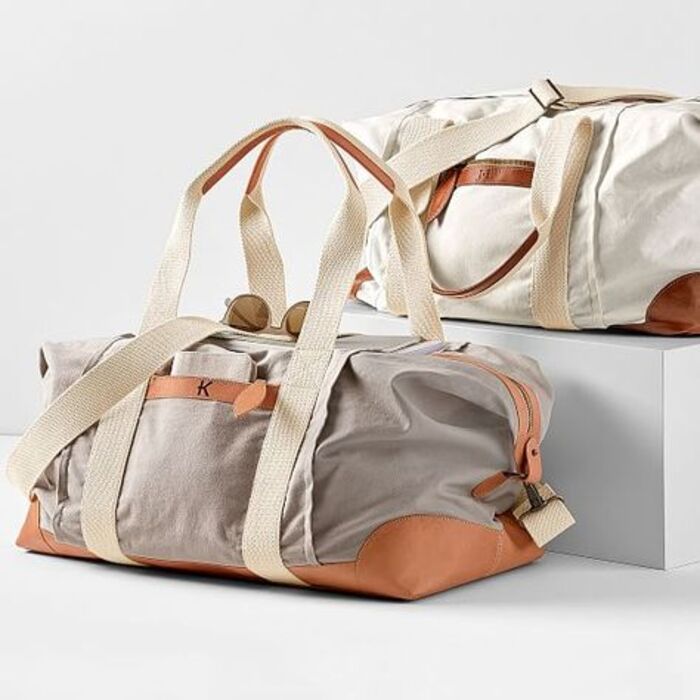 She'll appreciate this extra special weekend bag if she's a frequent traveler. It's ready to support her with short trips with you or her friends. Using this white gold bag will remind her of your sweet thoughtfulness and care. We're sure she'll fall in love with how practical and valuable this bag is.
29. Marble Wine Cooler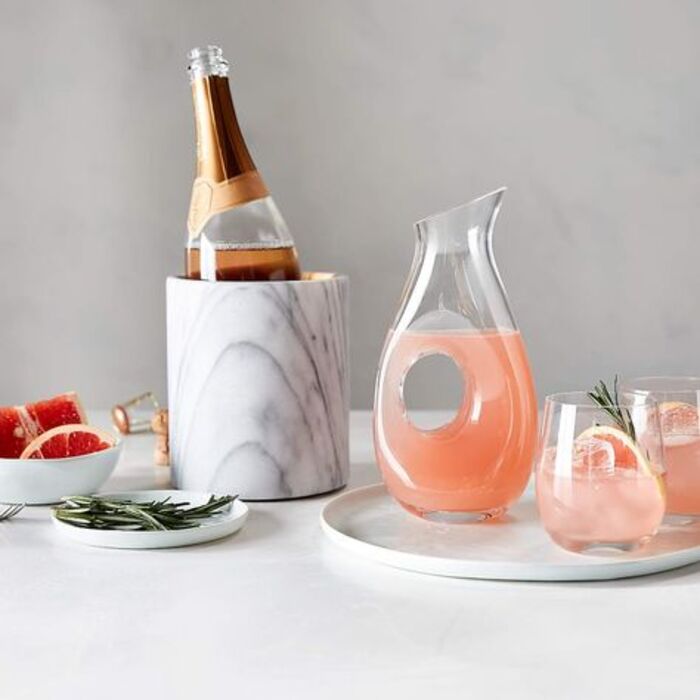 How about a kitchen appliance which is not a frying pan? This charming wine cooler is a must-have to keep her favorite wine or any water bottle icy for a long time. Moreover, it is a creative decorative item she can use for her kitchen or living room. It's time for a new look in your space to make her feel loved!
Related post:
After browsing our gift guide above, we hope you've found some practical pieces to wrap for your wife. She'll treasure your care and thoughtfulness when giving her warm, sentimental presents. If you love to add your personal touches, go for customized gifts for the wife who has everything. You're bound to give her the most heartfelt gifts she's ever received. Visit Oh Canvas site for more stunning ideas that result in a happy smile on her face.